Backpacking Europe is a total bucket list item for many people – and for good reason! Pop culture has immortalized the 'Eurotrip' as a quintessential coming-of-age experience, and the romance of traveling the continent by rail has high appeal. But, how much does it cost to backpack Europe? 
Unfortunately, romance can quickly give way to reality when you start calculating your Europe budget – you may find it's more expensive than you were imagining at first glance. Depending on your home currency, the euro may be pricier, and train tickets, hostels, and food can add up quickly. 
However, despite the perception that Europe has gotten too expensive for today's shoestring-seeking adventurers, it is absolutely possible to do it on a budget. In this article, we'll show you how a combination of planning ahead and making savvy geographic choices can still allow you to plan the Europe budget backpacking trip of your dreams.
---
Related: (opens in new tab)
---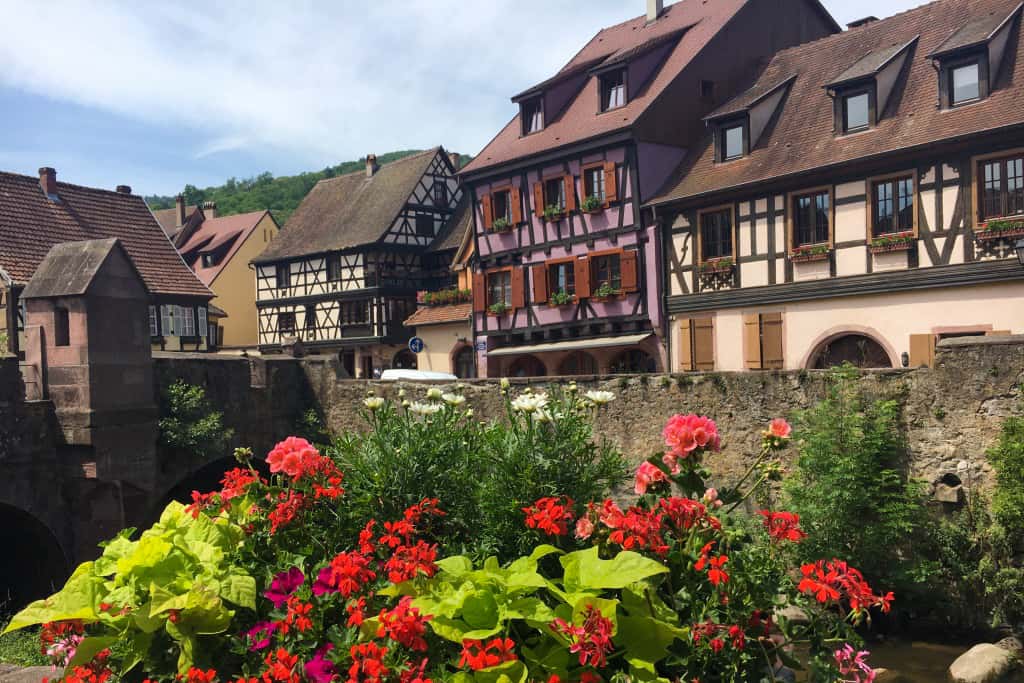 Travel Costs for Backpacking in Europe 
Daily Cost of Backpacking in Europe – Quick Answers! 
Cost of Street Food/Fast Food: 5-7€ ($5.50-8USD)
Cost of Local Food in a Restaurant: 7-20€ ($9-22USD)
Cost of Water: 0.50-1€ ($0.60-1.15USD)
Cost of Beer: 3-7€ ($3.50-8USD)
Cost of a Hostel Bed: 9-35€ ($10-40USD)
Cost of a Private Room: 28-90€ ($30-100USD)
Cost of Backpacking Europe by Region
In order to make the most of your backpacking budget, it's crucial to take regional decisions into consideration. Europe is not a monolith, and there is quite a big difference between its various regions in terms of cost, socio-political issues, weather, and more.  
To get the most bang for your buck, head to Eastern Europe, especially countries that have recently joined the E.U. or are a bit less commonly visited. Countries in Western Europe tend to be more expensive, though Southern Europe can be a bit more economical. Don't forget to factor in the cost of any visas when deciding your route. Be aware that if you require a Schengen visa and want to stay longer than 90-days in the Schengen area, you'll have to travel to one of the Non-Schengen countries to reset your limit.
Overall, the Scandinavian countries are the most costly for a few reasons – higher taxation and quality-of-life measures lead to a higher cost of living. These countries are often not on the Euro (€) either, making conversion rates less appealing. 
Also read:
Western Europe 
Suggested daily budget: 60-120€ ($66-133USD)
While there is some debate on the subject, Western Europe typically comprises the countries of ​​Austria, Belgium, France, Germany, Liechtenstein, Luxembourg, Monaco, the Netherlands, Switzerland, and the UK. 
Costs can vary widely in this region. Though it is generically cheaper than the Nordic countries, Switzerland is a notable exception to this rule, and many of the other countries aren't too far behind. Many, but not all, of the countries in Western Europe are on the euro, which may help your planning.  
Food, lodging, and attractions like museums, castles, or churches can eat up quite a chunk of your budget in Western Europe. Museums can cost up to 25 euros for entrance, and the region boasts several heavyweights, including the Louvre in Paris, the Pergamon Museum in Berlin, the Rijksmuseum in Amsterdam, and beyond. 
Restaurants can also get pricey (and swanky) quickly, so backpackers may want to stick to grocery stores or to-go orders. There are a lot of hostels available in the bigger cities, and dorms are a great way to save money.
Popular destinations:
Austria
France
Germany
The Netherlands
Switzerland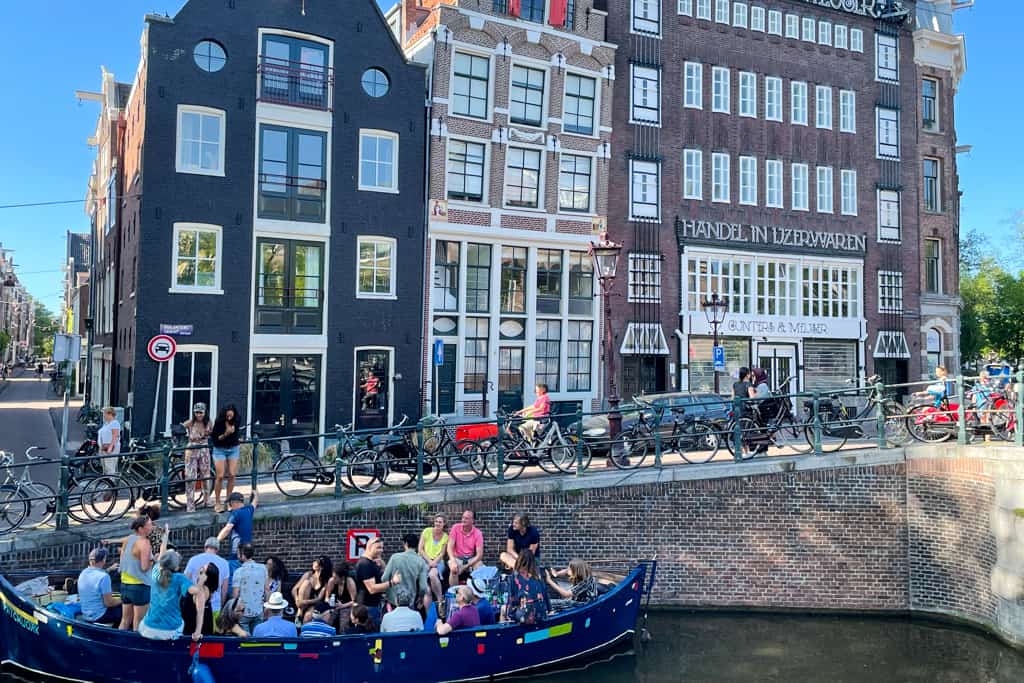 Eastern Europe
Suggested daily budget: 20-60€ ($22-67USD)
While this is (again) up for debate, Eastern Europe is typically thought to comprise Belarus, Bulgaria, the Czech Republic, Hungary, Poland, Moldova, Romania, Russia, Slovakia, and Ukraine. Costs are generally much lower than in the Nordic region and Western Europe, which makes these countries an appealing choice for backpackers. 
Some vestiges of Cold War instability and social issues remain in a few of these countries. This has given them a bad rap worldwide that is not always deserved. Be sure to check international guidance prior to visiting, but overall, Eastern Europe is your best bet for backpacking on a budget. It has similar charms to Western Europe at a much lower cost, from museums and architecture to hiking and beaches. 
Food, lodging, and cultural attractions tend to cost less than other regions, as does public transit. Overall, Poland is cheaper than the Czech Republic, and small towns are much cheaper than the big cities like Budapest or Sofia. Eating at local places is a real treat, and a great way to experience local culture while saving money. Lower lodging costs may mean that you can splurge on a private room.
Popular destinations:
Hungary
Czech Republic
Poland
Bulgaria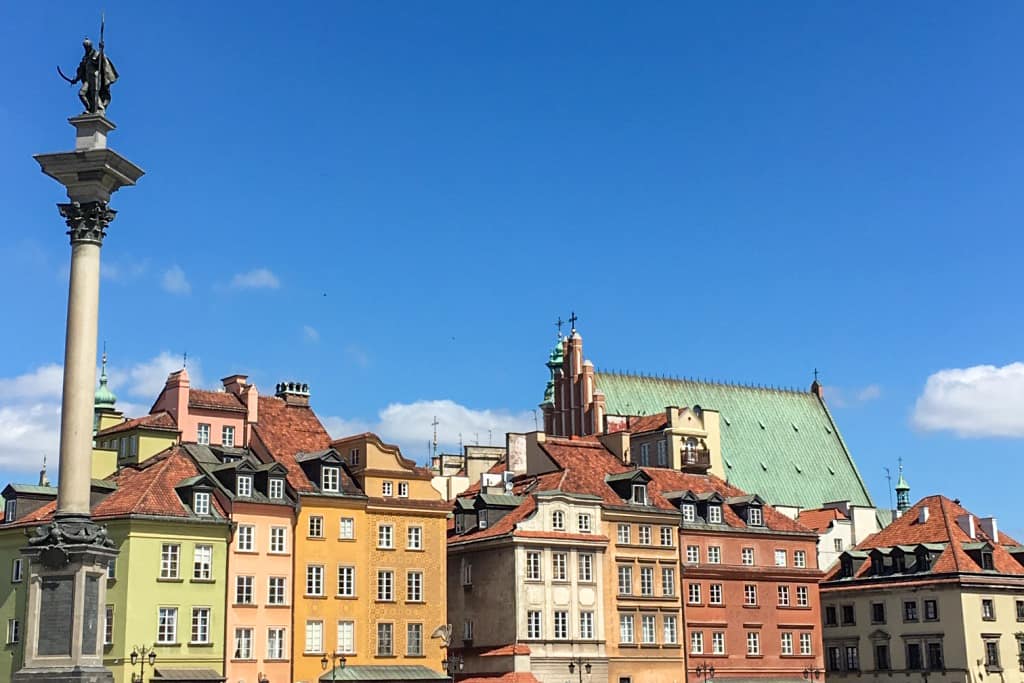 Southern Europe
Suggested daily budget: 40-80€ ($44-90)
Southern Europe, comprising the countries and territories of Albania, Andorra, Bosnia and Herzegovina, Croatia, Greece, Italy, Malta, Montenegro, North Macedonia, Portugal, San Marino, Serbia, Slovenia, Spain, and the Vatican, is often split between Western and Eastern Europe. This is largely a geopolitical designation– e.g. Italy is 'western' while Croatia is 'eastern', and isn't particularly rooted in facts or geography. 
Similar to in Eastern Europe, there are still some countries recovering from the Cold War and economic issues of past decades. Again, this makes them a super attractive destination for backpackers cost wise, but may lead to them having a slightly less-developed tourist infrastructure. 
Costs will range widely here, with countries like Italy, Greece, and Spain being cheaper in relation to Western Europe and the Nordic countries, but more expensive than countries not on the euro, like Croatia. 
Popular destinations:
Italy, the Vatican, and San Marino
Greece
Croatia
Spain
Portugal
Slovenia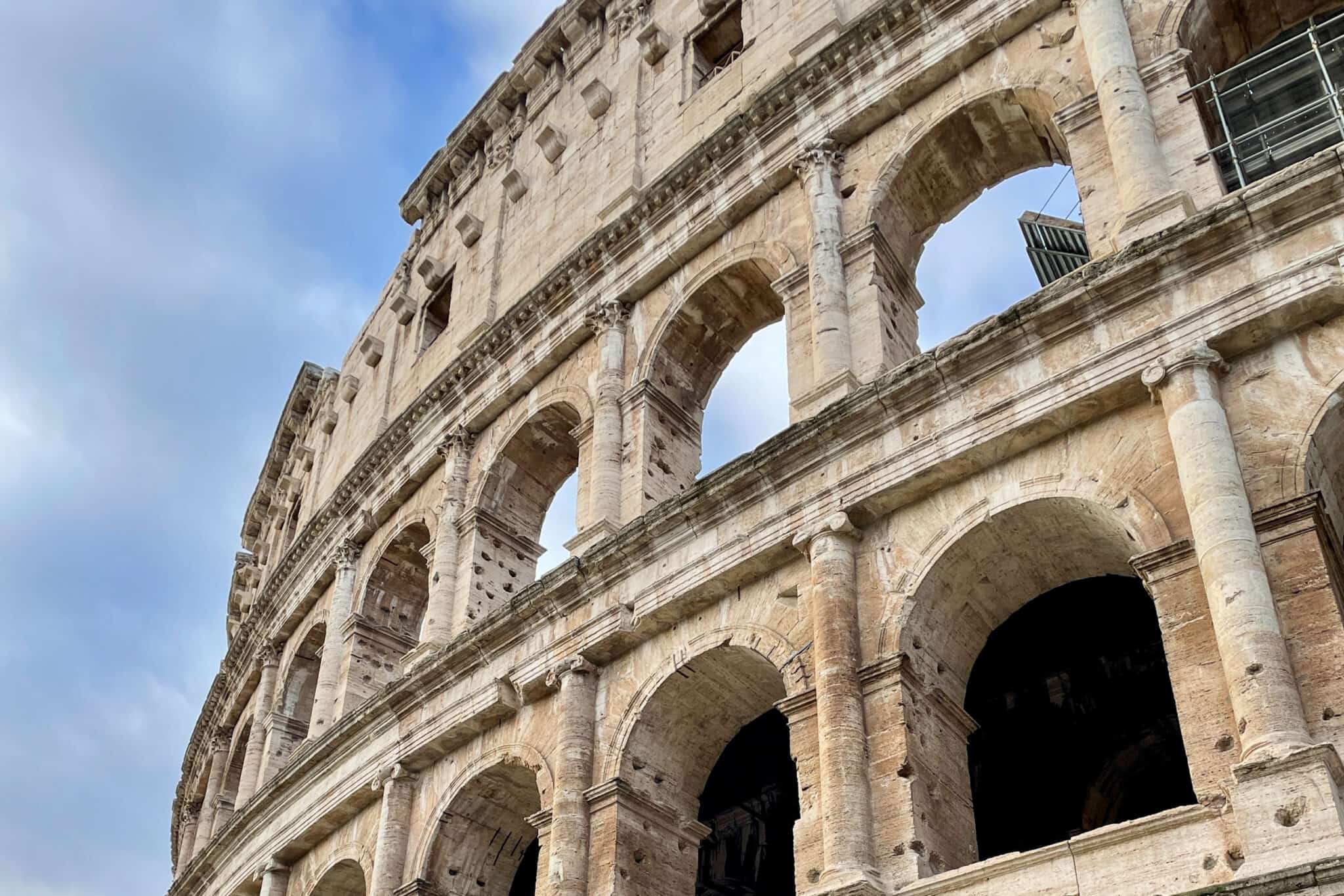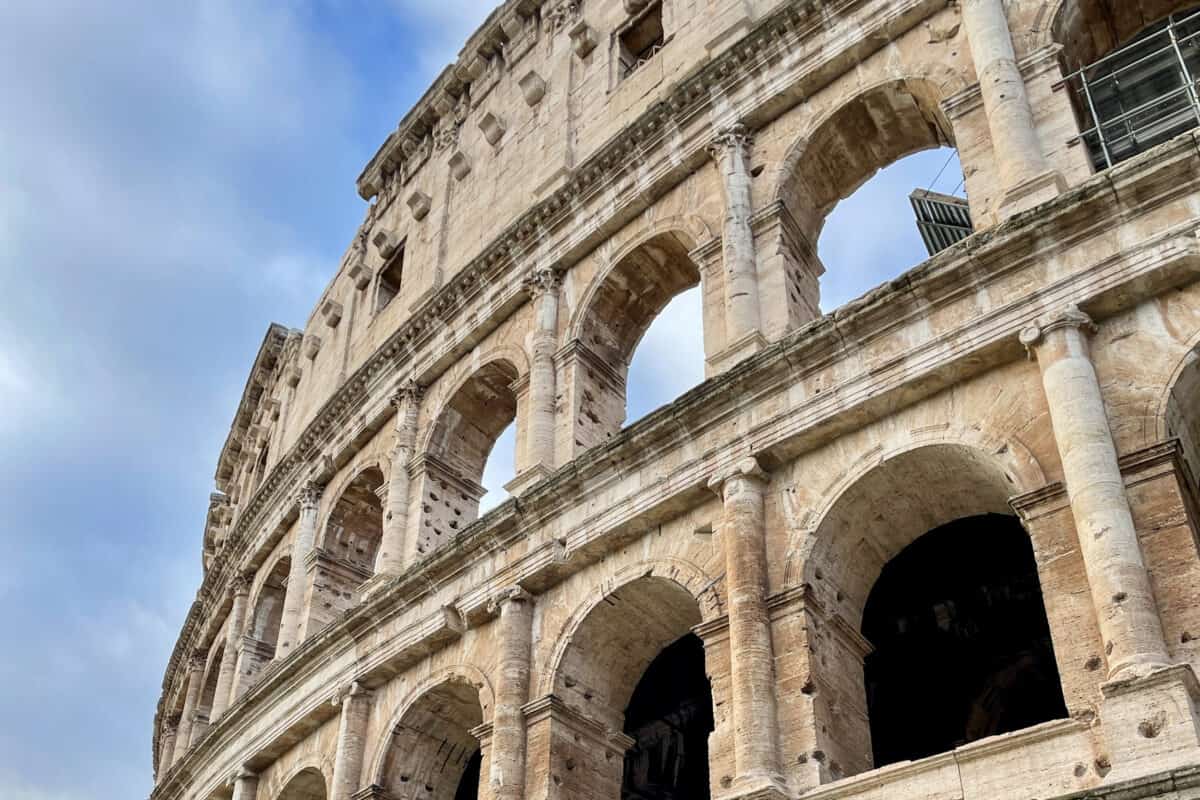 Nordic countries 
Suggested daily budget: 80-200€ ($90-223)
The Nordic countries, comprising Denmark, Finland, Iceland, Norway, Greenland, and Sweden are often thought to be too pricey for backpackers. However, this doesn't have to be the case! 
While they are definitely on the expensive end of the spectrum, you can still have an incredible adventure with some careful budgeting or an off-peak visit, and many of their natural offerings (one of the biggest draws of the region) are free. 
Many of these countries, such as Iceland, have to import large quantities of their food because of a less suitable landscape for growing. This can lead to very, very high food prices in restaurants. A great way to bypass this is shopping at grocery stores.
Popular destinations:
Denmark
Sweden
Iceland
Norway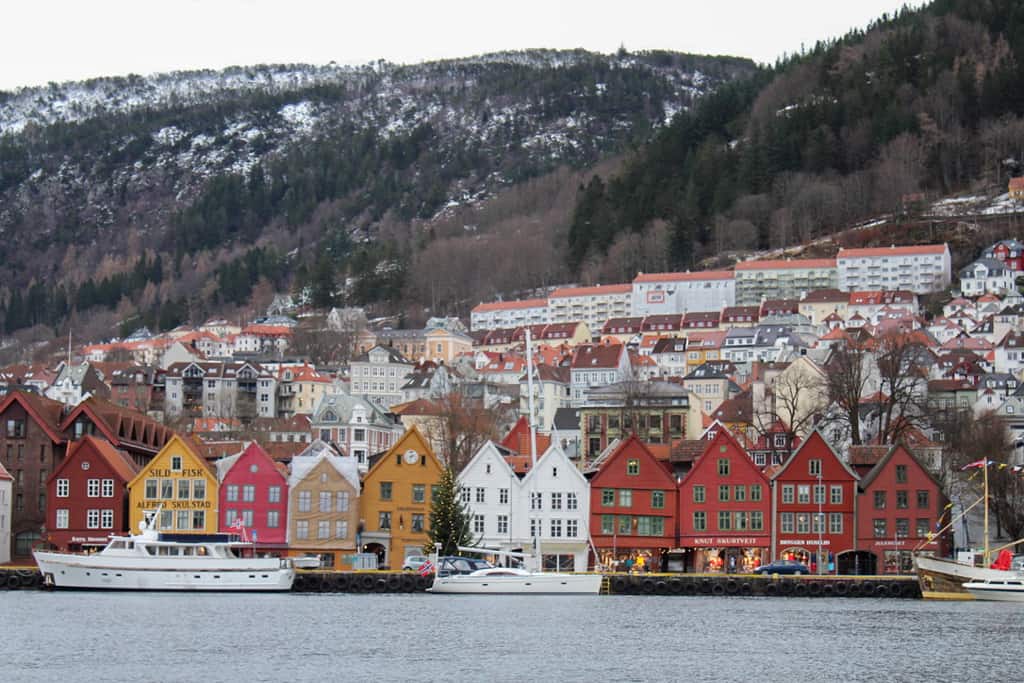 | | | | |
| --- | --- | --- | --- |
| Region | Shoestring Backpacker Daily Budget € | Livin' it Large Backpacker Daily Budget €€ | Flashpacker Daily Budget €€€ |
| Western Europe | 60-80€ | 80-120€ | 120+€ |
| Eastern Europe | 20-30€ | 30-60€ | 60+€ |
| Southern Europe | 40-60€ | 60-80€ | 80+€ |
| Scandinavia | 80-100€ | 100-120€ | 120+€ |
Note: Cost estimated based on hostel or hotel, 3 meals per day, + 1 attraction, rounded up for incidentals, per person.
Cost of Accommodation in Europe
Accommodation costs in Europe vary based on factors such as the region, the currency, the location, the time of year, and the type of accommodation you are considering. 
Generally speaking, European hostels will be much cheaper than hotels, especially dormitory-style, but private hostel rooms can cost about the same amount as a budget hotel. Consider mixing and matching the criteria above to save money, for example, staying in a hostel in the city center versus a bed-and-breakfast outside the city. 
In cities where the food is very expensive (e.g. Stockholm or Geneva), consider searching for accommodation that includes breakfast in the price. To truly save, consider visiting in the off-season.
Cost of Hostels in Europe
Hostel Dorm (per night): 9-35€ ($10-40USD)
Hostel private room (per night): 24-100€ ($26-109USD)
Hostels are usually the most budget-friendly accommodation options, especially if you're willing to give up a bit of privacy and go for a dormitory room. Hostels often are located in super central locations where you can walk to many attractions, and often include free breakfast.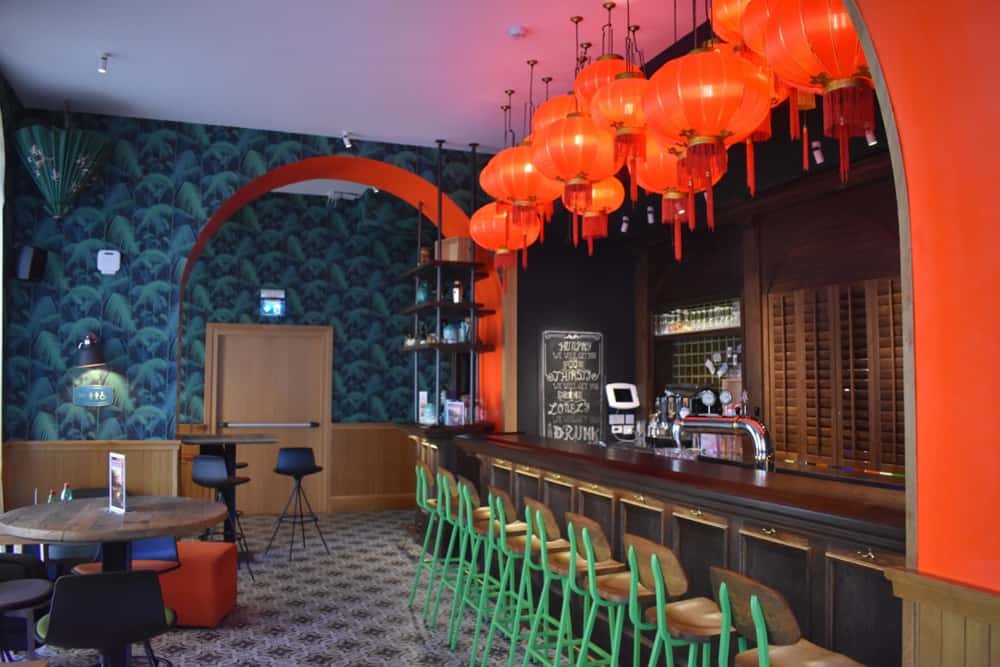 They can be a great way to make friends while traveling and are often staffed with friendly, young people with lots of recommendations. While theft can be an issue in dormitory-style rooms, hostels worth their salt have lockers for your belongings. Don't forget your padlock! 
Keep in mind that for light sleepers, hostels aren't always the best option. Definitely bring along your earplugs, or consider a private room. Again, if you're going the private room route, these sometimes cost about the same amount as a basic hotel so be sure to do your research!
Cost of Hotels in Europe
Budget Double Hotel Room (per night): 28-90€ ($30-100USD)
Mid-Range Double Hotel Room (per night): 65-130€ ($75-150USD)
Luxury Hotel Room (per night): 130€+ ($150+USD)
For couples or those who would prefer more privacy, budget hotels can sometimes offer great deals. While they usually don't include breakfast or a wide range of toiletries, they are clean, comfortable, and quiet. Many hotels have lower prices for rooms without windows, rooms with less-coveted or blocked views, and rooms with shared bathrooms.
Cost of Airbnbs in Europe
While Airbnb used to be considered a much cheaper alternative to a hotel, prices have skyrocketed in recent years and many cities have put in place restrictions to limit Airbnbs that aren't owner-occupied. Keep in mind that the prices on the initial landing page do not include cleaning fees, city fees, and Airbnb's fee, which add up quickly. For this reason, many budget (2 or 3-star) hotels are now considered significantly cheaper than Airbnb.  
A related option is Couchsurfing, where locals open their couch or spare room to you for cultural exchange and community-building. While less popular now than in the past, this is a great way to save on accommodation costs and meet new people.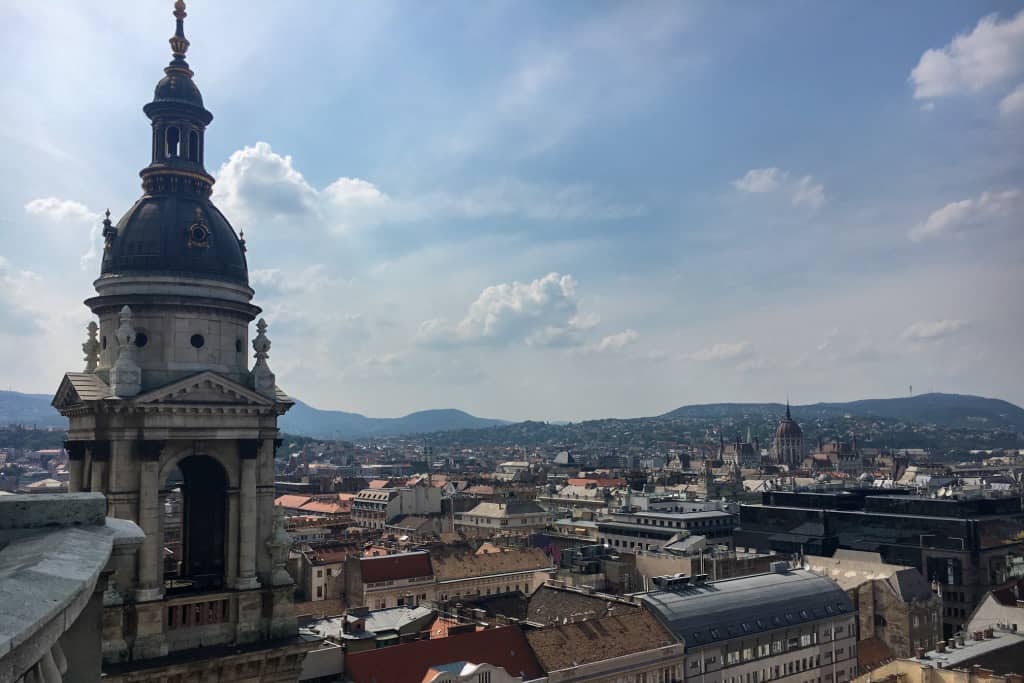 Work Exchange Programmes
If you're flexible on locations, consider participating in work exchanges. As the name suggests, you exchange a certain number of hours per week working at the front desk of a hostel, at a family farm, or providing nannying or other services for lodging. A few examples of companies that facilitate this include Workaway and Worldpackers. This is a lovely way to get integrated into local culture and meet people, especially if you have a skill set or interest you'd like to share. 
If you're interested in taking care of animals, check out websites like Trusted Housesitters, where you stay in someone's home in exchange for taking care of it (e.g. watering plants, caring for pets.) For those interested in working on farms, consider WWOOF, World Wide Opportunities on Organic Farms.
Cost of Food and Drink in Europe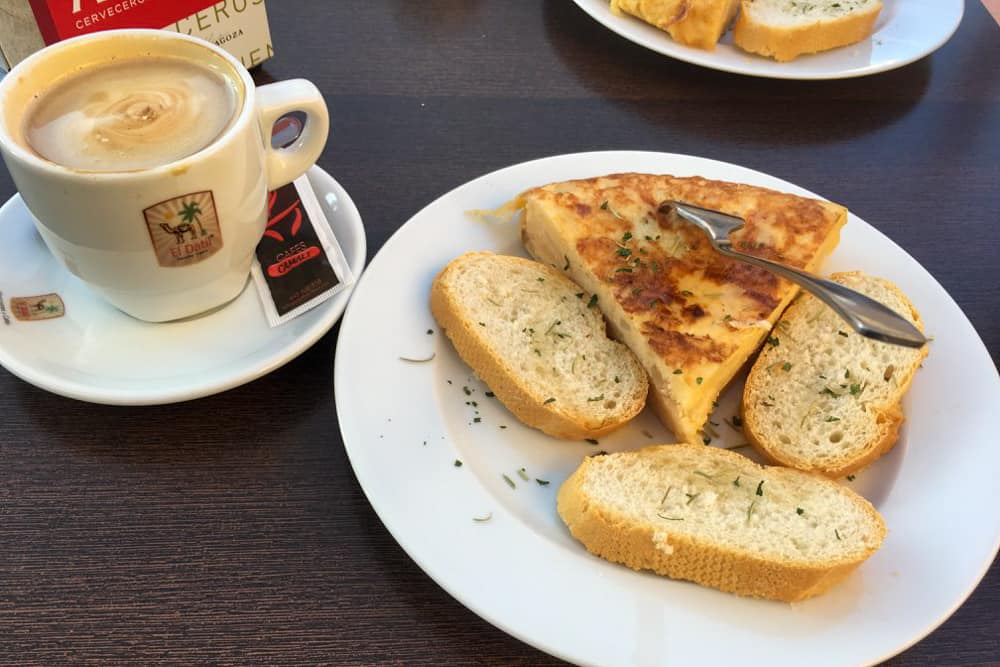 Arguably one of the best things about backpacking through Europe is the wonderful and varied cuisines you will find. From Michelin-starred, extravagant meals to a slice of pizza on the curb, food offerings are varied, delicious, and can be very budget-friendly.
While there isn't the same street food culture in Europe as in Southeast Asia, there are many regional specialties to consider. In Italy, for example, pizza slices are priced by the kilo, and you can take them to a nearby piazza to eat. In Spain, tapas can be very cheap and very filling – filling up on these can be a great substitute for dinner. In Poland, pierogi can be served in takeaway containers and eaten with toothpicks nearby. These types of cheap eats often cost under 5€ ($7USD).
See more: Traditional European foods you should try and mouthwatering European beverages!
Relatedly, many grocery stores have fresh-baked bread, pastries, and other goodies, as well as prepared hot meals and local snacks that you'd pay much more for in a bakery or restaurant. This is often a great way to save money while still experiencing the local cuisine and of course, a great place to stock up on fruits and snacks. 
Restaurants are naturally more expensive than takeaway food, but there is a wide range here as well. Some countries charge a fee to sit at a table, their version of a service charge/tip. Overall, avoid eating at restaurants in busy tourist areas, or ones that have menus in a non-native language like English. You are likely paying 'tourist tax' here.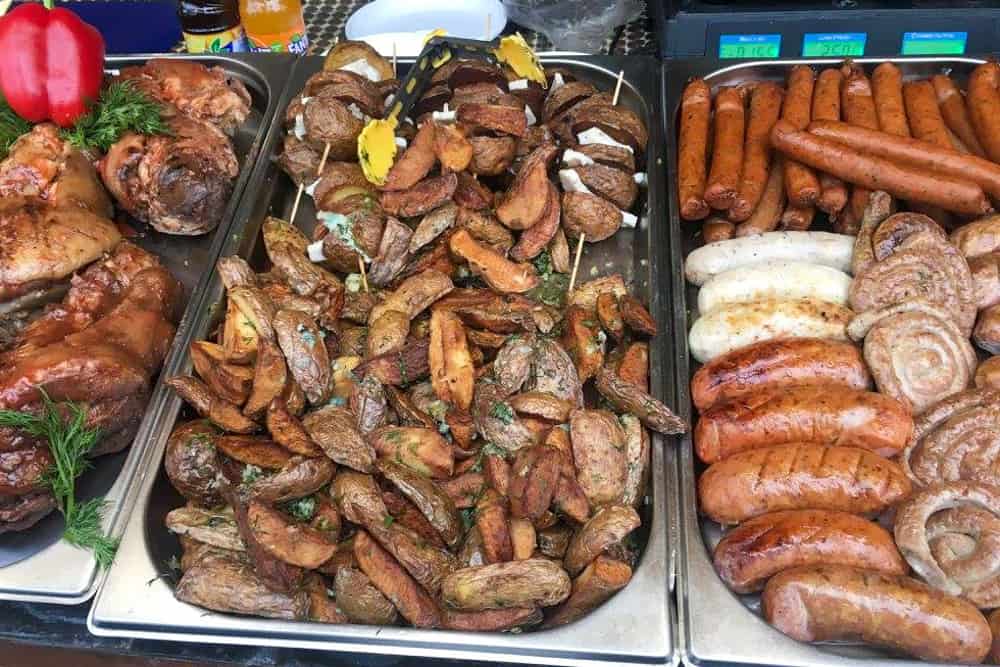 Google Maps has good indications of price ranges for restaurants, as well as reviews. Expect to pay upwards of 10€ ($12USD) for a sit-down meal, and note that asking for a doggy bag or leftovers is not common practice and can be considered bad manners. 
Tap water is mostly safe to drink in Europe. In fact, some cities (like Rome and Amsterdam) are very proud of their tap water and it comes up frequently in conversation. Be sure to pack a reusable collapsible bottle, as many cities have drinking fountains where you can refill it. This helps avoid using single-use plastic and saves you money. 
Note, however, that many restaurants will charge you for water. It is not as common as in other countries to have free tap water with a meal. You can certainly request it, but be prepared to pay a few euros for it or to be told no. 
You may be pleasantly surprised by the costs of beer and wine in Europe. Table wine can cost as little as 2-3€ ($3-4USD) for a half-liter carafe, and a fresh pint of draft beer is similarly cheap. Beer and wine are often cheaper than water at restaurants! 
Grocery stores will have even lower prices, and allow you to buy individual beers. Most of Europe doesn't have open-container laws, so you can take your refreshment to a local park or city square to enjoy.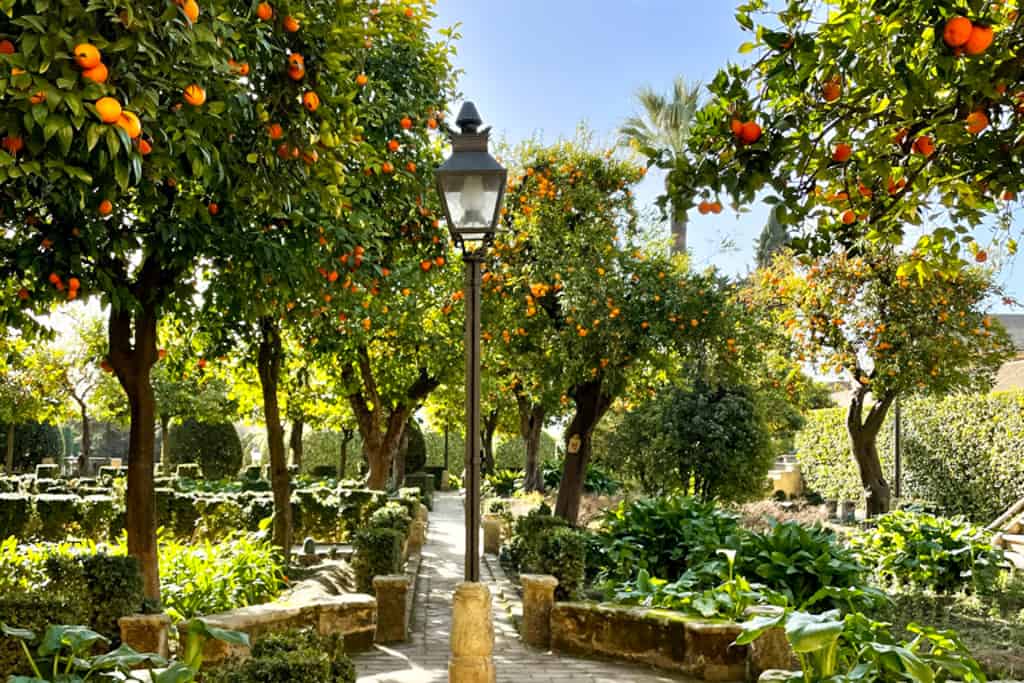 Cost of Transport in Europe
Of course, no Europe trip cost analysis would be complete without figuring out how to get from place to place! There are lots of ways to travel between destinations in Europe, depending on your schedule, preferences, and budget. 
Traveling by train is an absolute joy. It's much more relaxed than airports, arrival stations are often located in super-convenient areas, and nothing beats the views from the windows. There are interrail passes like Eurail that allow you to take almost any train in Europe and are customizable based on your itinerary. 
Certain national train companies, like the Deutsche Bahn in Germany, offer discount "early-bird" tickets where you'll save a lot on fares. If you're under 26, there are student and youth fares. 
While many quintessential backpacking adventures seem to revolve around traveling by rail, this is by no means your only option. Trains can often be quite expensive, especially if you don't plan in advance, and also can fill up quickly in peak season.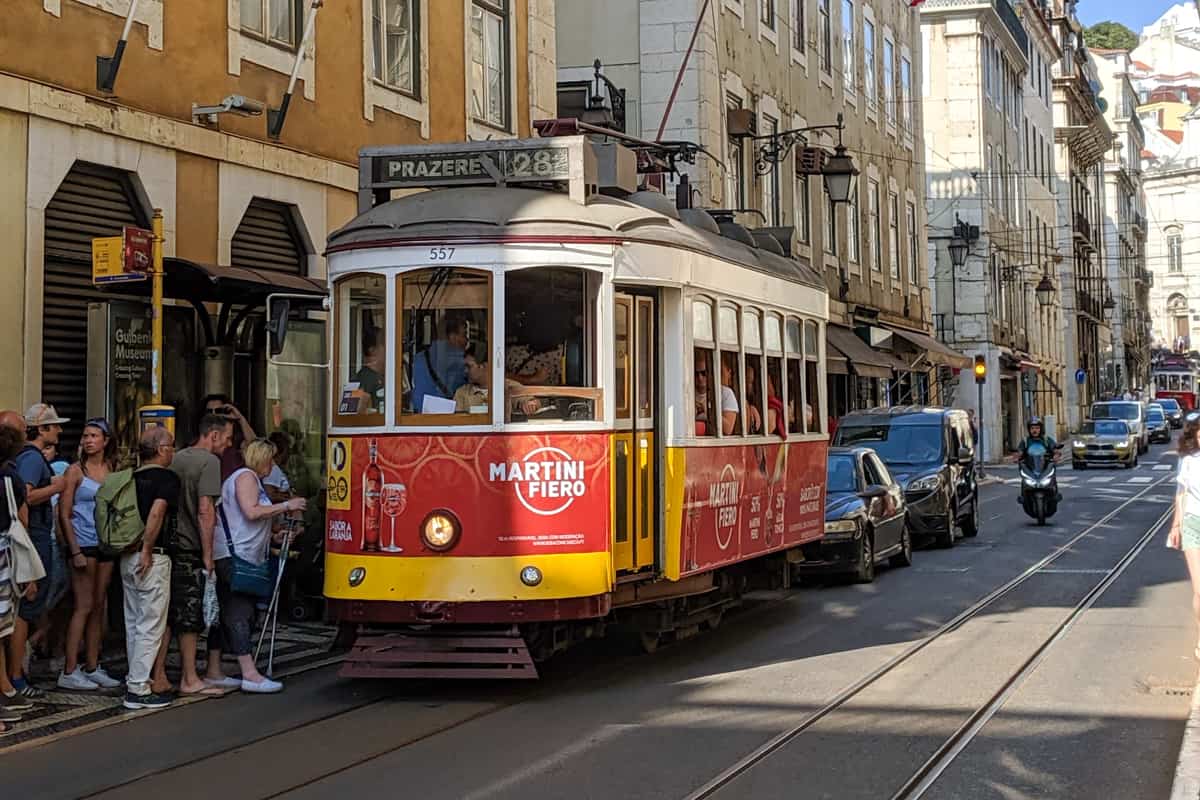 Another option to consider is the bus. Companies like FlixBus go all over Europe, often for very cheap. While not the most environmentally-friendly option, Europe also has several budget airlines, like easyJet and Ryanair, with one-way fares as low as 9€ ($11USD). 
Once at your destination, consider commuter rails, metro, and local buses to get around the city and region. These are often very reasonably priced, with clear ticket terminals and comprehensive coverage. 
Most major cities have an underground metro, and many smaller cities have light rails and trams. The majority of public transport options accept cash or credit/debit cards and allow you to pay at a terminal or onboard. 
While renting a car is likely not in your best interest in the big cities, if you're planning a road trip or visiting smaller towns or more out-of-the-way places, there are ways to rent cars fairly cheaply. Keep in mind prices go up a lot during summer in Europe, and you can't take a car across certain borders.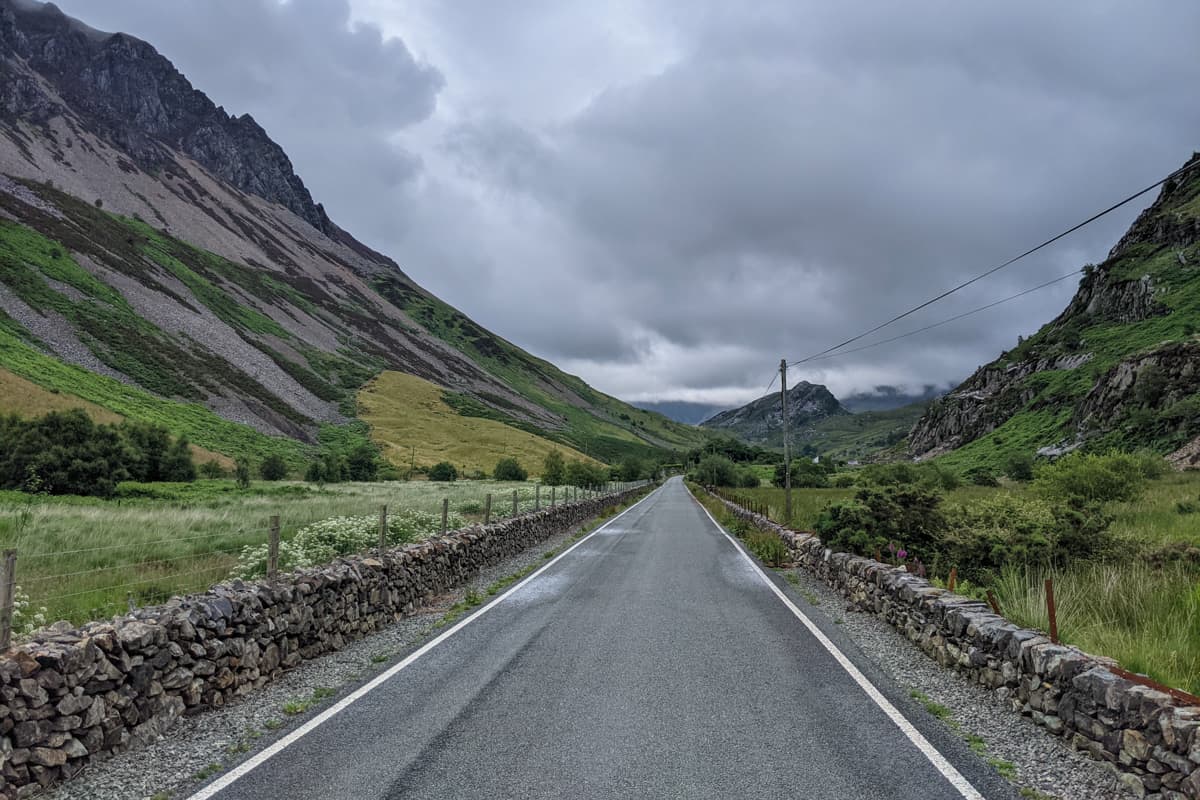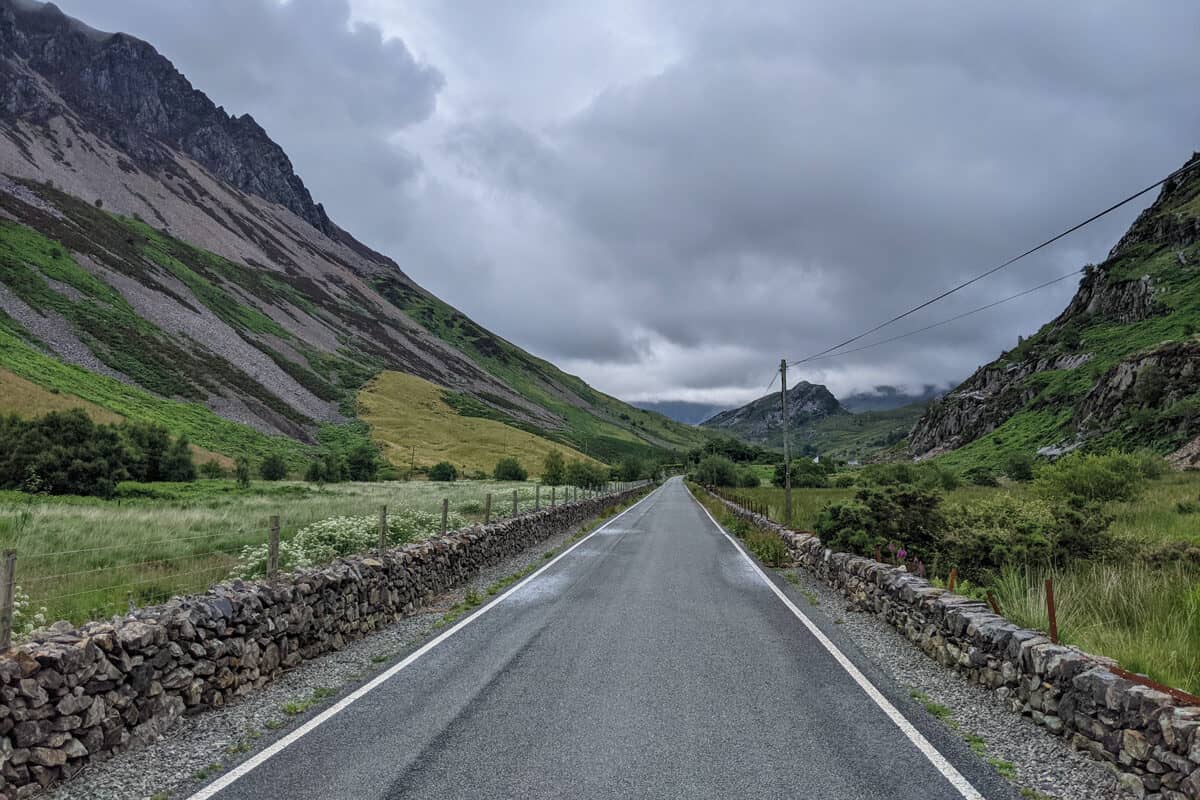 If you're coming from the U.S. and don't know how to drive a manual transmission, be sure to reserve an automatic! Note that automatic transmissions almost always cost more. If you don't want the expense of renting a car and have a particular destination in mind, car-sharing is quite popular in certain parts of Europe, using services like Turo or BlaBlaCar. 
For cycling enthusiasts, Europe is a mecca. While the Netherlands is without a doubt the cycling hotspot (with more bicycles than people!) other countries have recently stepped up their biking infrastructure, adding dedicated lanes and safety precautions. It's easy to rent a bicycle for the day and should be fairly inexpensive (less than 10€).
Lastly, there's always the option to walk! Many European towns and cities are fantastic destinations for pedestrians, with walking-only streets and clearly-delineated sidewalks and crossings.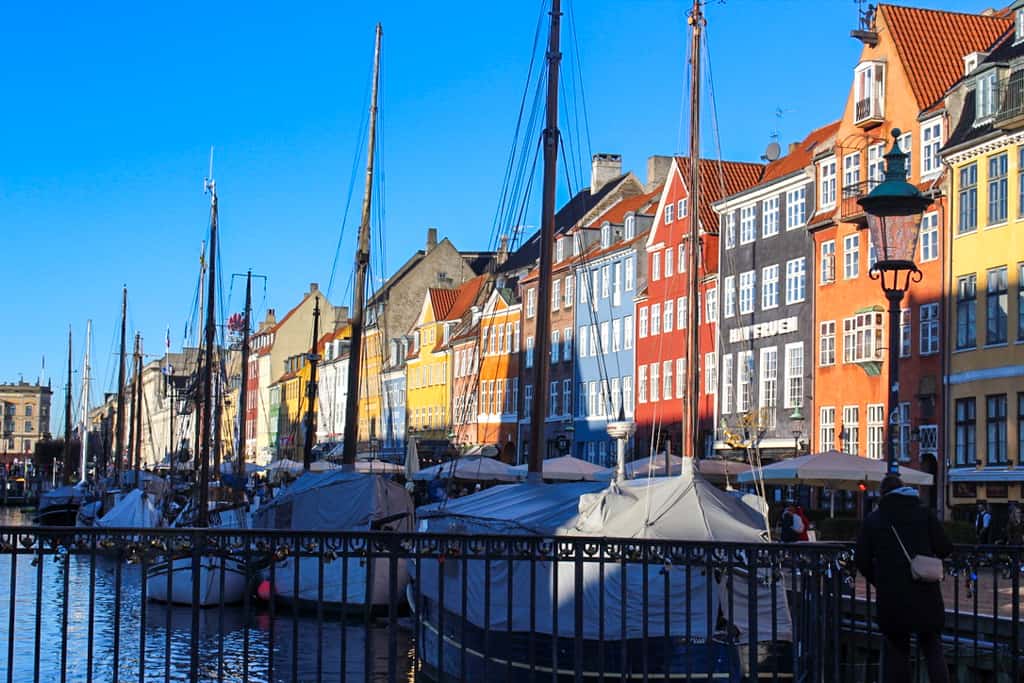 Cost of Activities in Europe
As mentioned before, costs of activities vary widely in Europe, making it challenging to provide a generalized list. However, here are a few popular examples from around the continent to help you get an idea of how you can budget your activities.
Eiffel Tower climb (Paris): 10-25€ ($11-28USD), depending on how high up you go and whether you take the stairs
Sagrada Familia entrance (Barcelona): 20€ ($22.50USD)
Vatican Museum entrance: 17€ ($19USD)
Acropolis entrance (Athens): 20€ ($22.50USD) in summer, 10€ ($11USD) in winter 
Neuschwanstein Castle entrance (near Munich): 14€ ($16USD) for inside, grounds, and outside area is free 
Blue Grotto boat ride (Capri): 14€ ($16USD)
Szechenyi thermal bath day pass (Budapest): 16€ ($18USD)
Anne Frank House entrance (Amsterdam): 14€ ($16USD)
Day ski lift pass to Zermatt, Switzerland: 52€ ($58USD)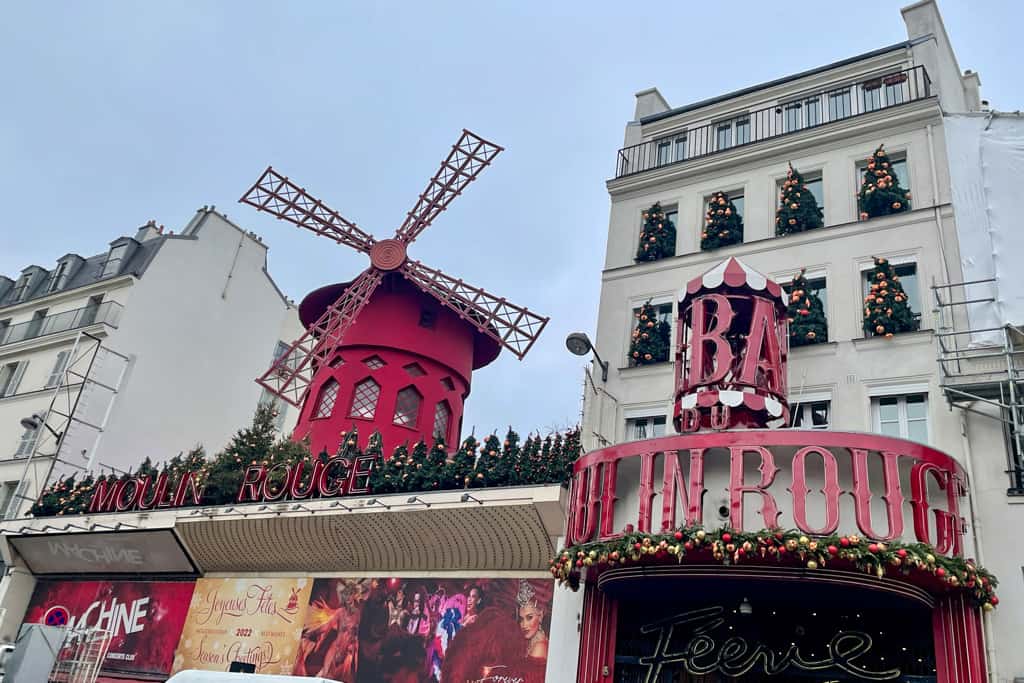 7 Tips to Travel Europe Cheap
Check out free days at museums in Europe, or passes like the Paris Museum Pass that allows you to go to multiple museums for a flat rate
Shop for groceries instead of eating out 
Prioritize lesser-known countries, or plan to visit more popular destinations during the off-season
Buy train reservations in advance, and don't forget bus fares are often cheaper
Relatedly, consider overnight trains and buses to save on lodging 
Research free activities: many outdoor activities are free, and some of the best art can be found in churches with no entrance fee or a suggested (small) donation
Ask for tap water at restaurants, refill your water bottle, and buy alcohol in grocery stores instead of bars
Check out this post for more tips to travel Europe cheaply!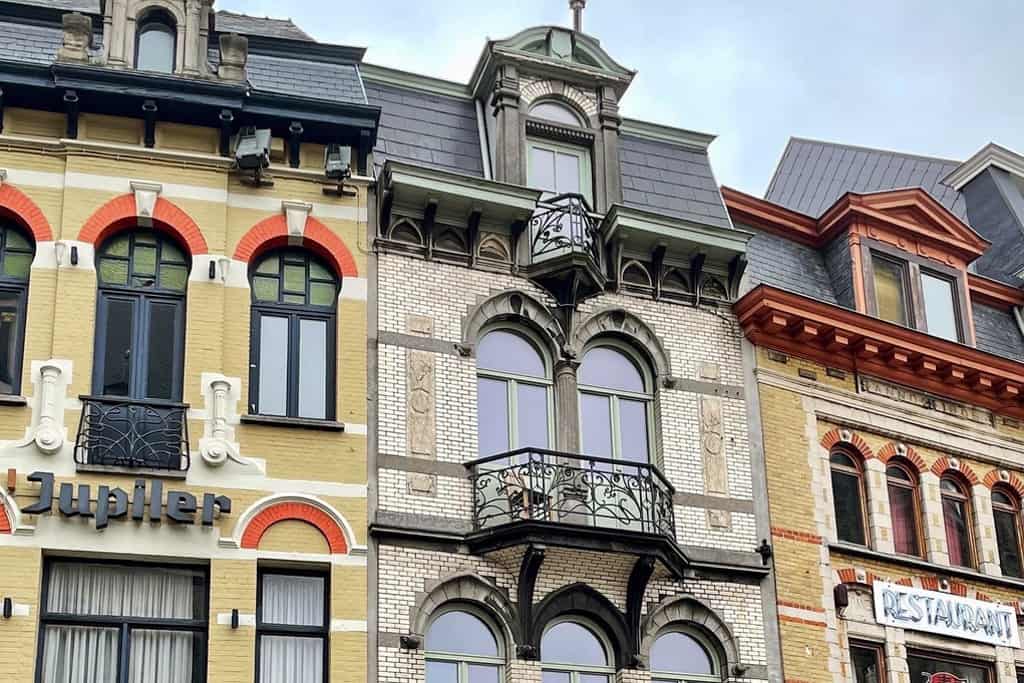 How Much Does it Cost to Backpack Europe?
Europe is a backpacker's dream with an expensive reputation. While 'pricey' and 'backpacking' may seem at odds with one another, this doesn't have to be the case! Europe is an eminently doable backpacking destination and certainly doesn't have to break the bank if you're willing to forgo some spontaneity and meals out. 
Planning ahead for reduced train fares, taking advantage of free days at museums, shopping for groceries, and visiting less-touristy locations can all contribute to a successful backpacking trip. If you'd like to stay longer, consider setting up work exchanges or trying out couchsurfing.
What are your best budget tips for backpacking through Europe? Let us know in the comments!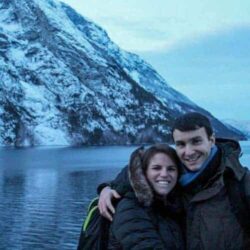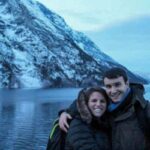 Tegan George & Alex McKenzie
Tegan and Alex are travel, hiking, and biking enthusiasts currently based in Amsterdam. There is nothing they love more than exploring new places by walking, and they have visited over 35 countries together since they met in 2015. Their love for "walking the world" led them to found Why Not Walk, a travel guides site. Follow them on Instagram, Facebook, or Pinterest to start planning your next adventure.