There's a reason why Europe is often considered the gold standard for backpackers. In addition to its seemingly infinite cultural and historical gems, backpacking Europe is very practical.
The continent's various countries are relatively close together geographically, and its well-connected transportation network, ranging from trains, buses, budget airlines, and even ferries, gives backpackers the flexibility to explore destinations as they desire, without adding in expensive car rental. 
Europe has a massive network of hostels that cater specifically to budget travelers, as well as a rich and developed backpacker community ready to welcome you. Ultimately, while some countries can be expensive, there are plenty of destinations to travel on a budget – we'll share some of the best places to backpack in Europe below.
---
Related: (opens in new tab)
---
16 Best Backpacking Destinations in Europe
Disclosure: Some links on this page are affiliate links. We always write our articles before checking if affiliate links are available.
1. Portugal
Portugal is an exceptional European backpacking destination, topping many a bucket list. The country's compact size and efficient transportation network make it easy for backpackers to explore via trains, buses, and affordable flights connecting its attractions, which span from the historic neighborhoods of Lisbon to the port wineries of Porto, fairytale-like Sintra, and stunning beaches of Lagos and Albufeira.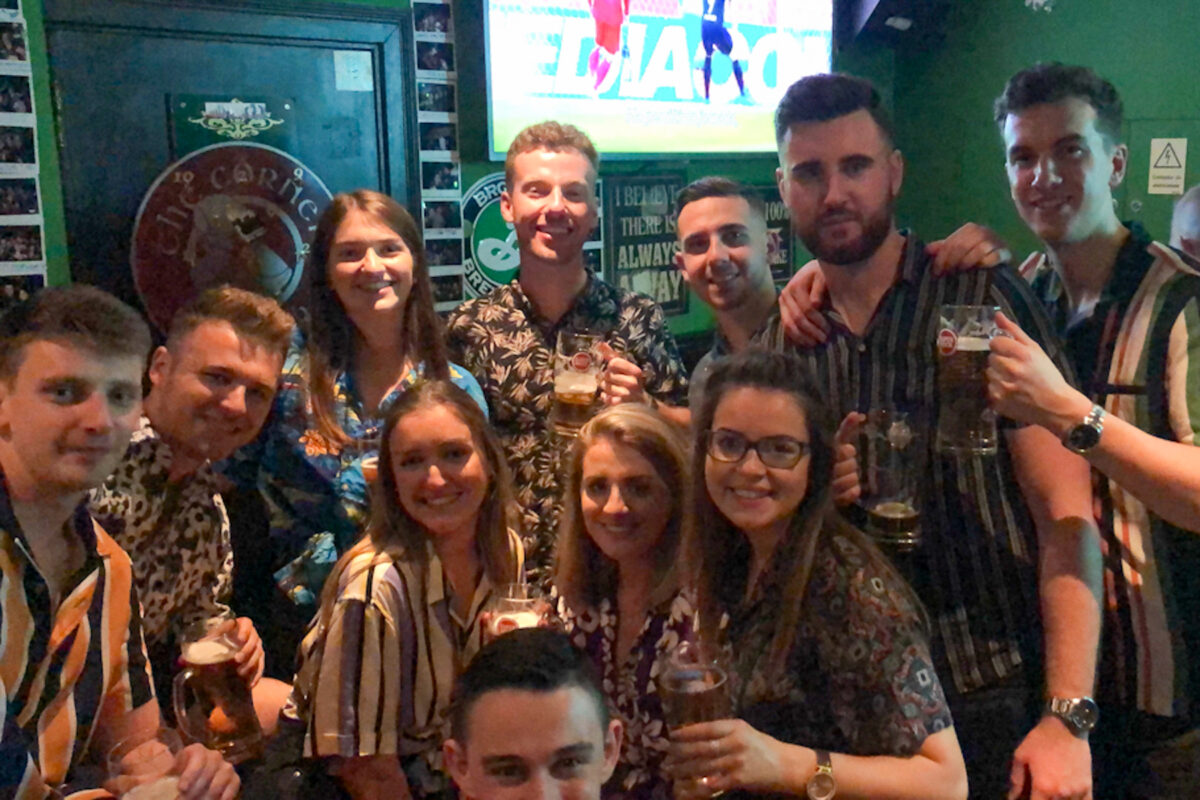 Portugal boasts a vibrant nightlife and hostel scene, especially in cities like Lisbon and Porto, and accommodation, food, and transportation costs are generally lower than other European countries.
In general, Portugal's welcoming atmosphere fosters a strong backpacking community. Hostels often host events, walking tours, and shared experiences to create a sense of camaraderie among travelers, with many forging great friendships here.
Note that Portugal can get quite hot and quite crowded in peak season, but has great weather year-round. Consider visiting in shoulder season for an even more budget-friendly adventure.
---
2. Bulgaria
Presenting a mix of history, nature, and affordability, Bulgaria is a hidden gem for shoestring travelers. Bulgaria is one of the most budget-friendly countries in Europe, which makes it a great fit for this guide, but it also offers so much more.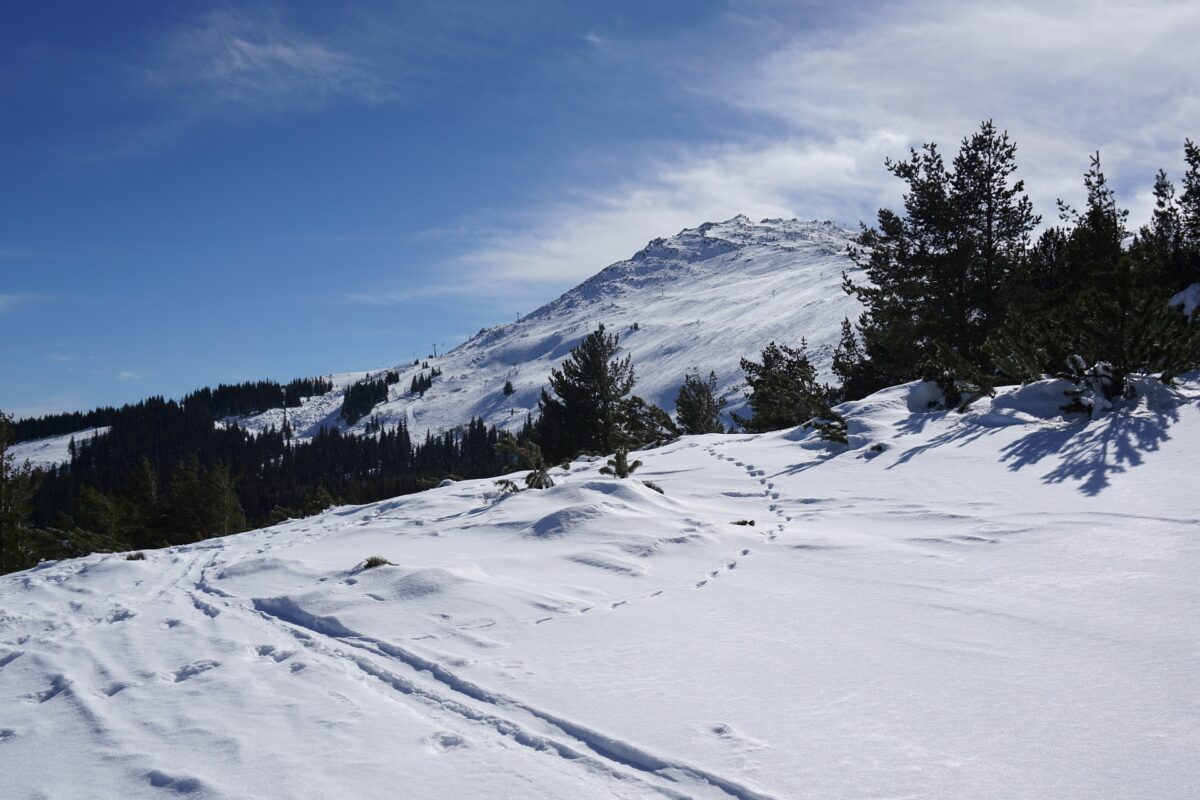 Buses and trains connect major cities, historical sites, and natural wonders, facilitating hassle-free exploration of places like Plovdiv, Sofia, or the Black Sea's beaches, and while its nightlife is not quite as renowned as other European destinations, there are ample clubs, bars, and music festivals catering to backpackers in places like Sofia and Varna.
Bulgaria also offers a variety of comfortable and economical hostels: Hostel Mostel has locations in both Sofia and Plovdiv and is widely recommended among travelers for its welcoming atmosphere and the ability to connect with other travelers.
If you're a skier, Bulgaria's ski resorts are considered one of Europe's best-kept secrets, and summer offers ample hiking and biking opportunities with fewer crowds than other hotspots. Coupled with a fabulous and hearty local cuisine, a Bulgarian backpacking trip is always recommended. 
---
3. Hungary
Budapest is a popular destination for its charming city center, thermal baths, and vibrant nightlife, but you'd be remiss not to check out the rest of the country! Hungary's mix of affordability and cultural contributions make it a top choice for backpackers looking for a rewarding and budget-friendly European experience.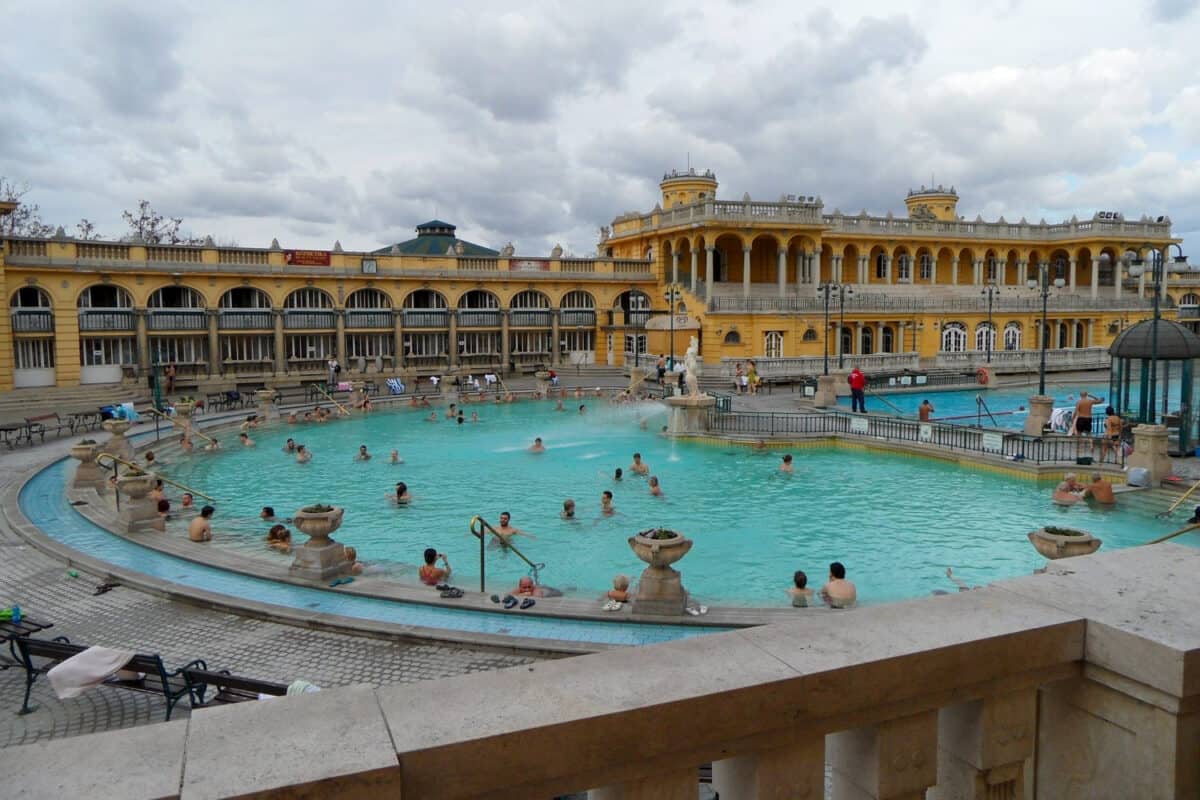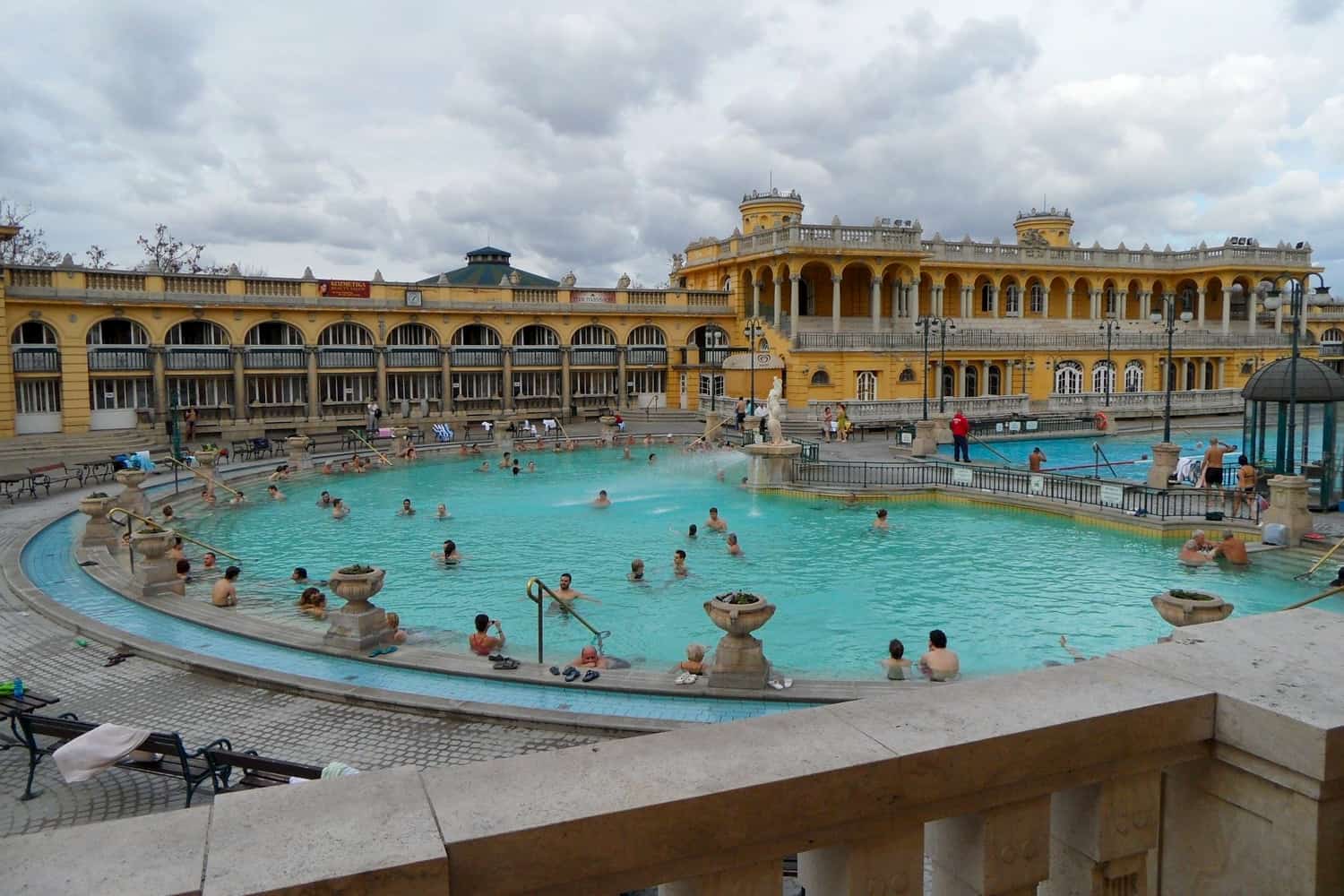 With attractions ranging from the historic Buda Castle, serene Lake Balaton, and the charming wine country town of Eger, it's worth spending more time here than just a city break in Budapest.
The country has fabulous public transit, particularly in Budapest, and there are ample ways to save money. The exchange rate to the Hungarian forint from other currencies is often quite favorable, and in particular, check out discounted evening tickets for thermal baths, or forgo the more touristy Széchenyi for local haunts Lukács or Gellért. If the Sziget music festival is on your bucket list, try to book accommodations and get early bird tickets to prevent spending more than you'd like.    
Also read: Must-Visit Music Festivals in Europe and Best European Wine Destinations.
---
4. Poland
Poland is a feast for the eyes and for the budget-conscious. Like Hungary, there is often a good conversion rate to its currency, the zloty, and Poland is known for its affordability, making it a prime destination for budget travelers.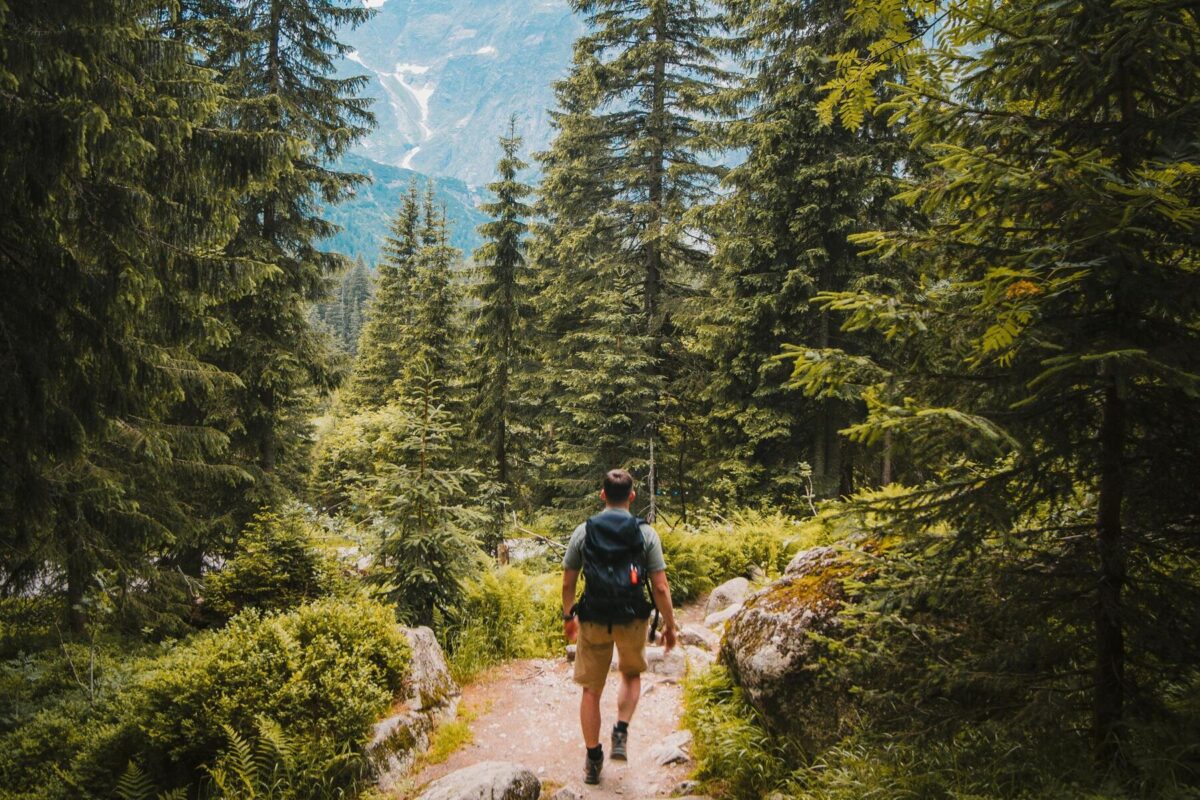 Accommodation and transportation are both relatively inexpensive compared to many other European countries, and Polish food is cheap and cheerful – with hearty and delicious fare like world-famous pierogi to sample.
Also well-connected by train and bus, there is a never-ending list of fabulous things to do in the country. Kraków is a popular destination with its rich history, stunning architecture, and vibrant atmosphere. Warsaw, with its blend of old and modern, is another budget traveler hub.
Both are known for lively and inexpensive nightlife, popular with both locals and backpackers, as well as free walking tours, free museum days, and numerous quality hostels known for offering comfortable stays and opportunities to befriend fellow backpackers.
Greg & Tom Beer House Hostel in Kraków and Oki Doki Hostel in Warsaw are both recommended choices. Beyond the two most popular cities, it's wonderful to venture to lesser-known places like Łódź, Wrocław, and Gdańsk. 
---
5. Czech Republic
Just as Hungary is more than Budapest, the Czech Republic is more than Prague, and there are loads of budget-friendly opportunities for those seeking them. If you're planning some partying, Prague's nightlife is legendary, with super affordable bars, clubs, and live music venues – a haven for backpackers seeking an unforgettable night out.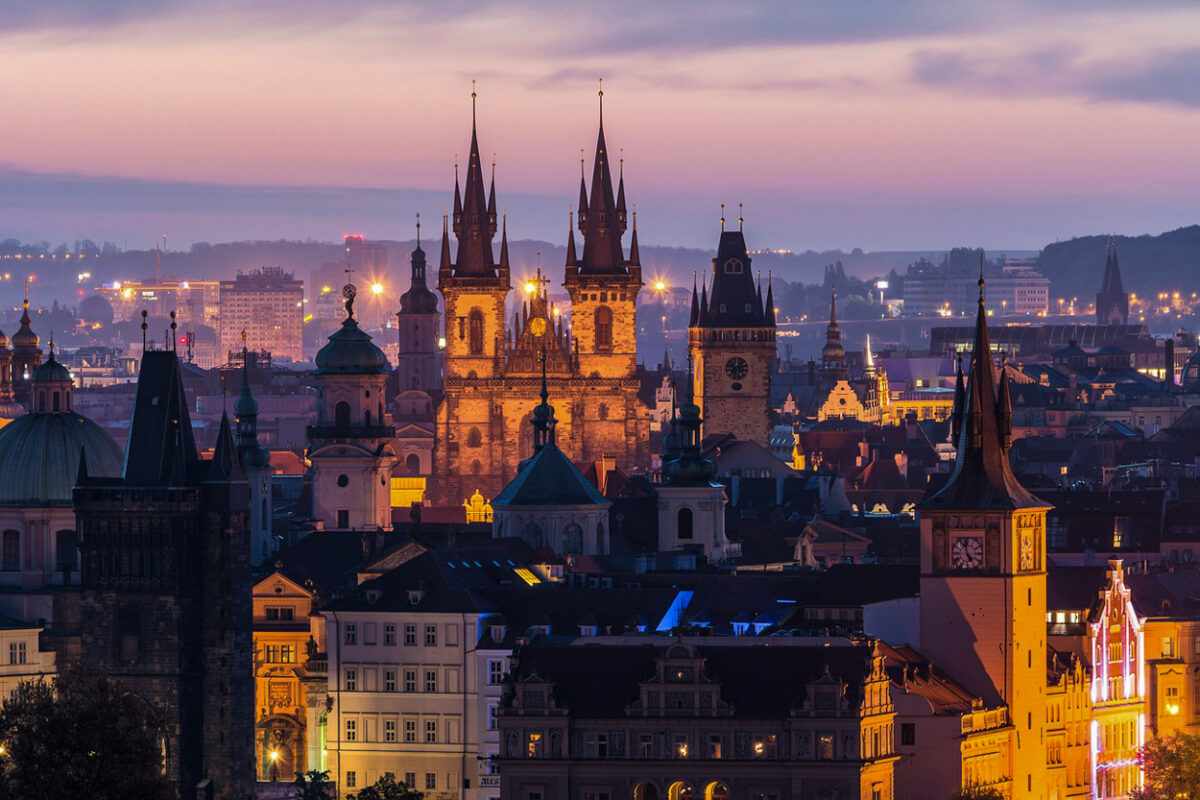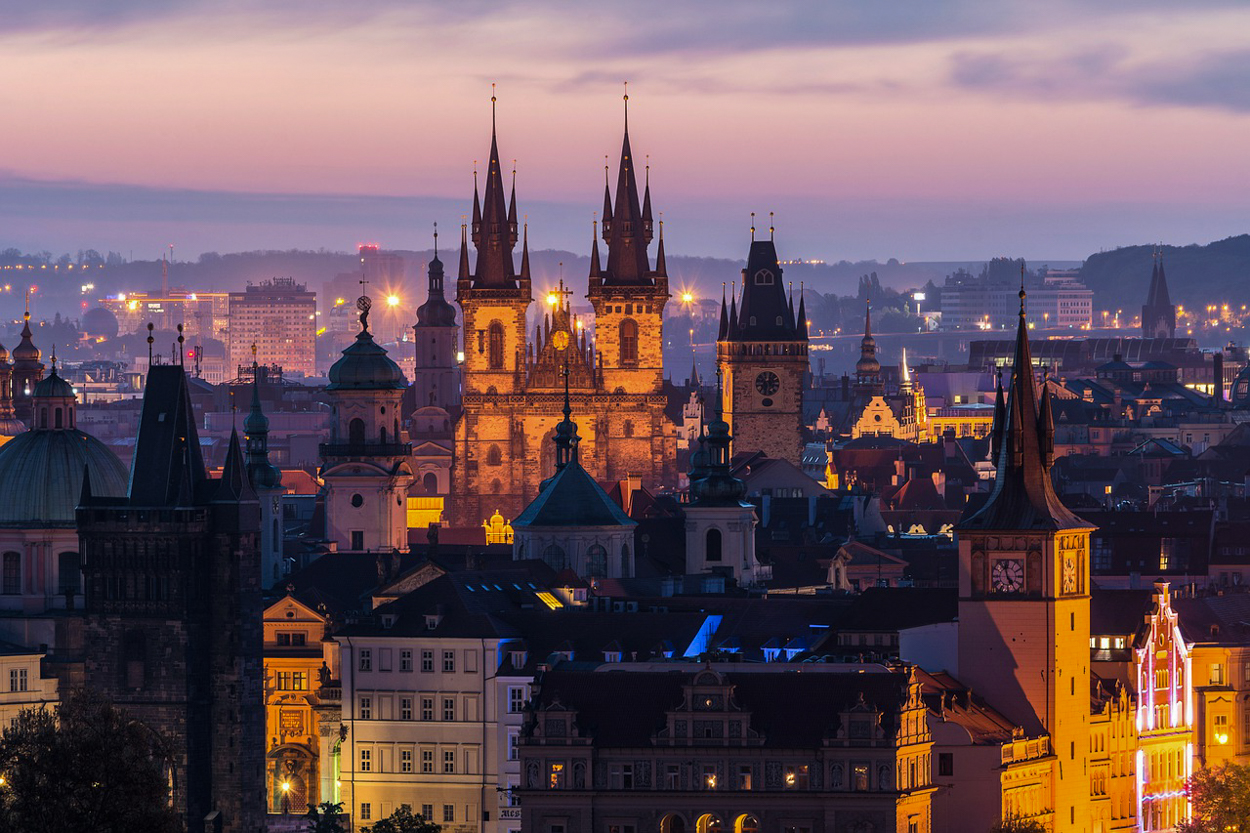 Relatedly, the Czech Republic is also famous for its beer culture, with impressively high-quality local brews available for quite cheap at traditional pubs and breweries throughout the country.
As a whole, the country has a thriving backpacking community due to its famous hostel scene, where shared activities, communal kitchens, and cool social spaces make it easy to connect with fellow adventurers. 
While Prague is an obvious magnet for travelers of all stripes, particularly famous for the Gothic and Baroque architecture showcased in its cute-as-a-button Old Town, it's not necessarily the most budget-friendly part of the country. Those seeking more off-the-beaten-path charm should check out towns like Český Krumlov, Kutná Hora, and Karlovy Vary, and outdoors lovers will definitely enjoy Šumava National Park.
---
6. Romania
Beguiling Romania offers an intriguing and value-for-money experience for backpackers. Notably budget-friendly, accommodation, food, transportation, and attractions are generally more affordable than other European destinations. While not necessarily known for backpacking, Romanian cities are seeing a rapidly growing backpacking community, particularly via a fun and inviting hostel culture.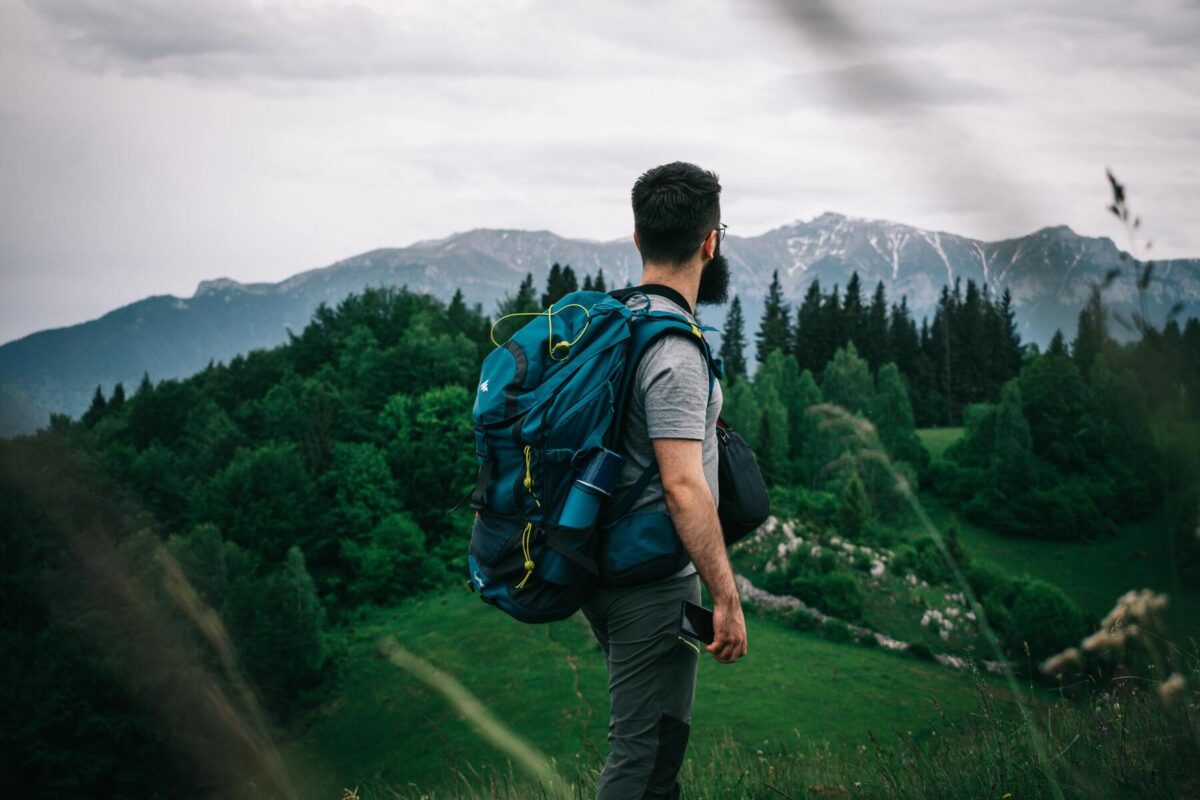 Romania also boasts an amazing rail network – the fourth largest in Europe. Even the smallest of villages are often no further than 10 kilometers away from a train station, allowing you to explore places via rail with ease. Don't miss the trendy capital Bucharest, the charming medieval town of Brasov, Bran Castle (associated with the infamous Dracula and a great place to visit if you're spending Halloween in Europe), UNESCO-listed painted monasteries of Bucovina, and the stunning landscapes of Transylvania.
Improvements to the lines in the last few years also mean that a cheaper second-class ticket will still see you traveling in style. Indeed, one of the best things to do in Romania is to venture into the countryside, where you can experience traditional life and Romania's rich folk traditions through local festivals, traditional crafts, and visits to local villages. These all offer a wonderful insight into the country's heritage, and as a bonus, the cost of your stay here will be even lower.
---
7. Slovakia
Slovakia's attractions range from exploring Bratislava's historic Old Town to hiking or skiing in the natural beauty of the High Tatras, spelunking in its extensive cave systems, visiting the charming town of Banská Štiavnica, checking out Košice, and marveling at the medieval Spiš Castle – all of which are eminently doable on a shoestring budget.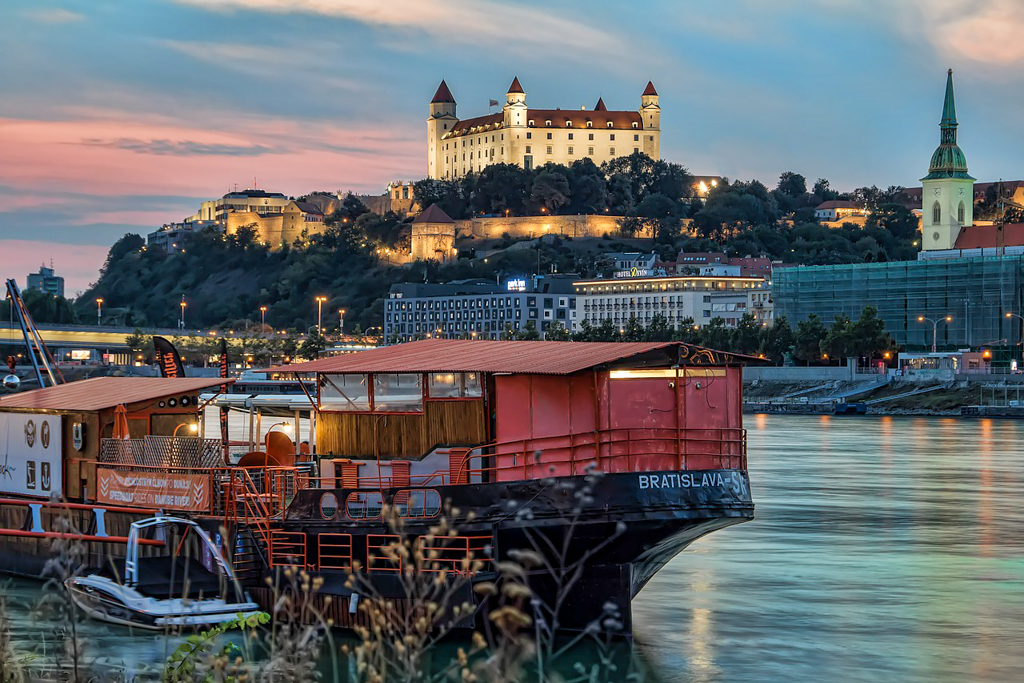 Slovakia is a lesser-known European gem, but definitely up there in terms of bang for your buck. If you seek a mix of cool cities, history, and breathtaking nature, Slovakia is a place to consider. 
As in other parts of the region, accommodation, dining, and transportation are reasonably priced compared to other parts of Europe, but it's still very easy to get around – consider purchasing public transport passes, which offer unlimited travel within certain Slovak cities and will save you quite a bit of money on transportation.
---
8. Greece
Greece's combination of history, architecture, stunning landscapes, great weather, and vibrant culture makes it an excellent choice for travelers – truly a no-brainer. While the budget-conscious may have to plan a bit to have the Greek holiday of their dreams, there are loads of tips to visit Greece on a shoestring.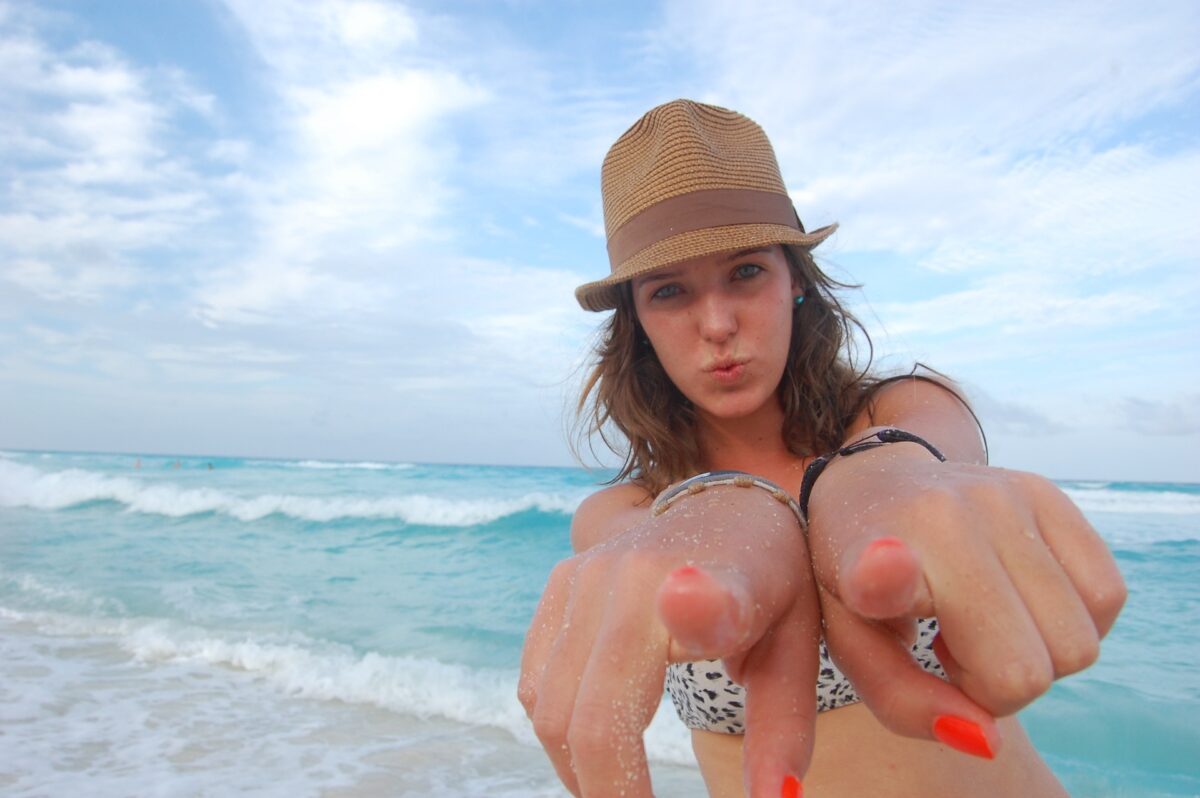 In particular, an off-season visit can cost a fraction of a peak season one, particularly if you're keen to party on the islands like Mykonos or Ios or catch the sunset on Santorini. While that swim on Zakynthos may be a bit chilly, it's well worth it to avoid crowds and save money. 
Another tip is to find local eateries, which are still quite budget-friendly, as well as taking full advantage of Greece's efficient ferry and bus networks, facilitating travel between islands and mainland cities and allowing you to come and go at off-peak hours to save further.
Greece's welcoming atmosphere particularly fosters a vibrant backpacking community. A roster of shared activities, island hopping, and beach parties make it easy to connect with fellow travelers, and many backpackers make lifelong friends in Greece– making it easy to see why Greece is one of the 'OG' backpacking destinations.
---
9. Italy
Italy's blend of history, art, and culinary delights make it a sought-after destination for the budget-conscious and flashpackers alike, and truly, there's no place like it. While planning a trip to Italy can seem daunting and expensive, there are innumerable gems where shoestring travel is still totally possible and a more authentic experience awaits.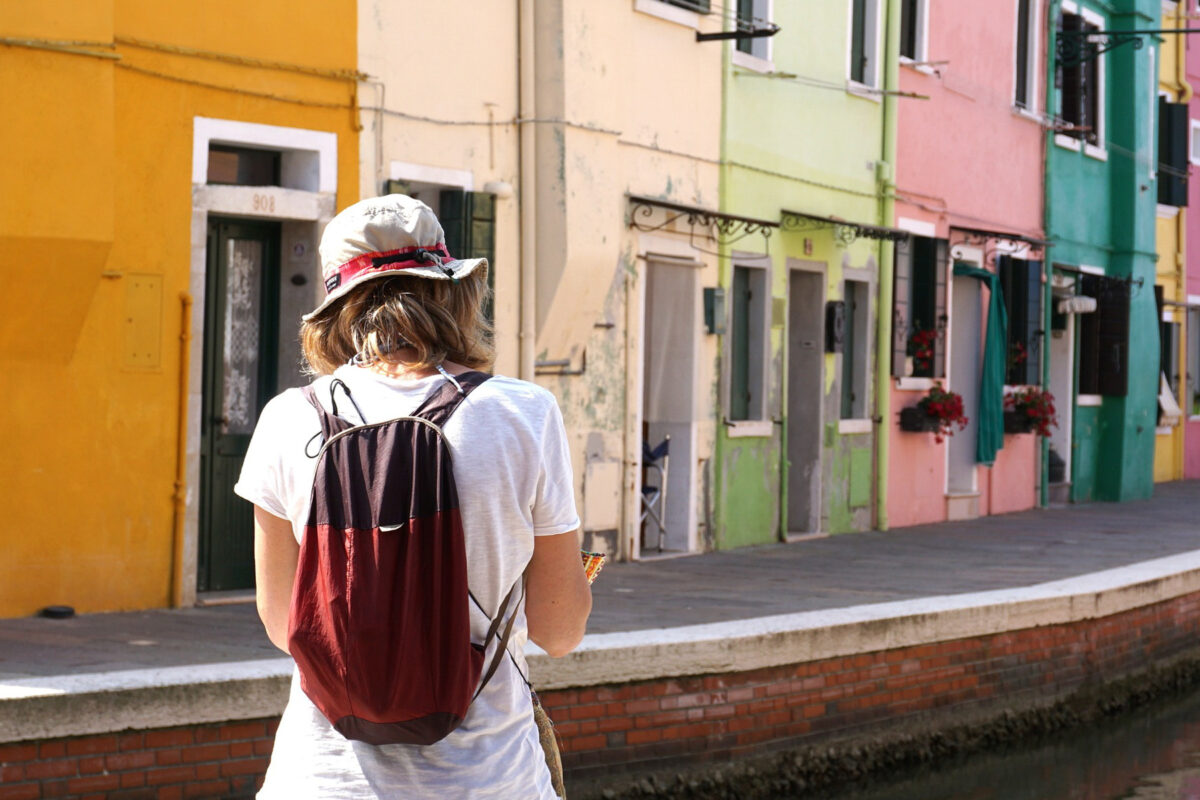 Indeed, while some regions (particularly the big tourist spots and the north of the country) can be pricey, much of the south is a great place to check out for that infamous Italian hospitality, great food, and gorgeous towns and vistas. For example, the rolling hills of Umbria are a slightly more budget-friendly alternative to ultra-popular Tuscany or consider exploring cities like Napoli, Bologna, or Palermo, which are much less expensive than Italy's big hotspots while still packed with activities, history, and charm. 
Italy is also remarkably well-connected by rail, and a great way to save money here is to opt for regional trains over the more expensive high-speed options. While they may take a bit longer, you'll love sitting back and enjoying the storied landscapes as they pass you by. 
In terms of that amazing Italian cuisine, local trattorias, markets, and pizzerias well away from piazzas and touristy areas provide remarkably affordable dining choices, and you can opt to get food to go to avoid the coperta sitting fee. Lastly, keep an eye out for free or reduced entry times at popular attractions, such as the Vatican Museums in Rome, to save on entrance fees.
---
10. Spain
Similar to Italy, Spain's fusion of culture, history, gastronomy, and nightlife makes it a popular choice for many a traveler, and not necessarily a budget one at that. However, it can still be an ideal choice for backpackers with a bit of advance planning.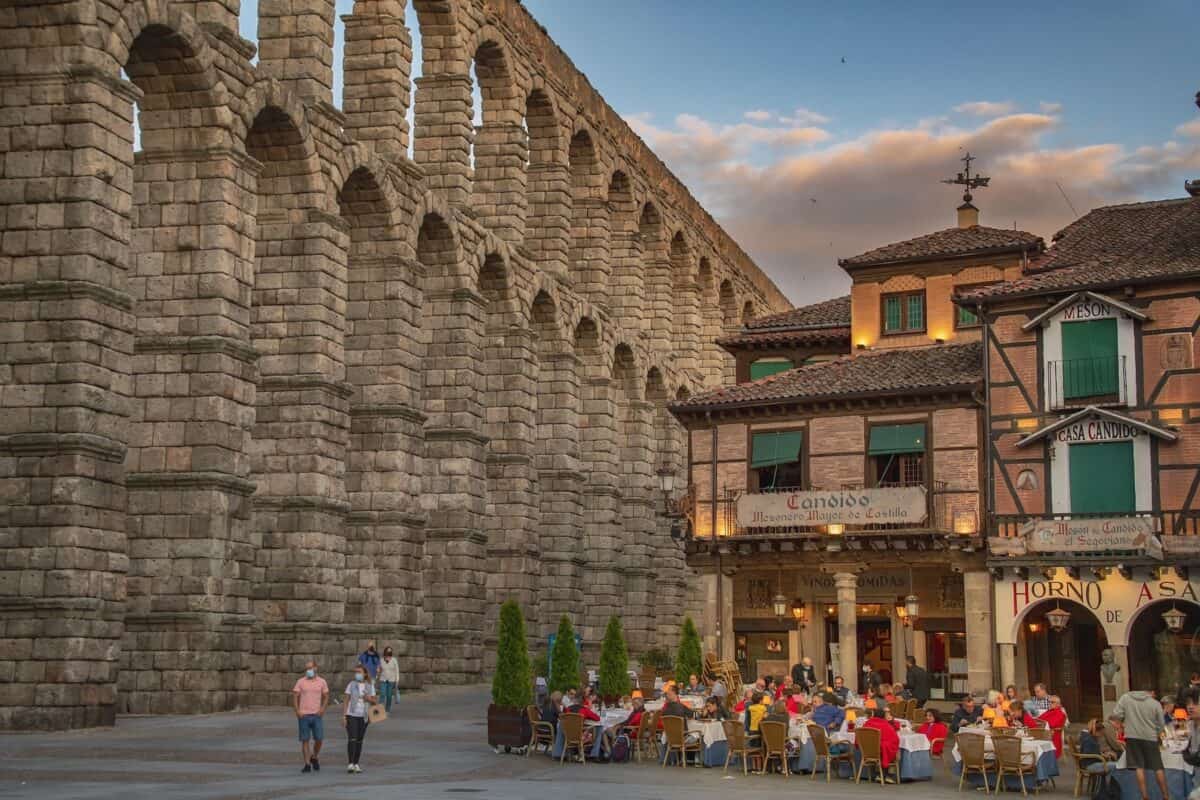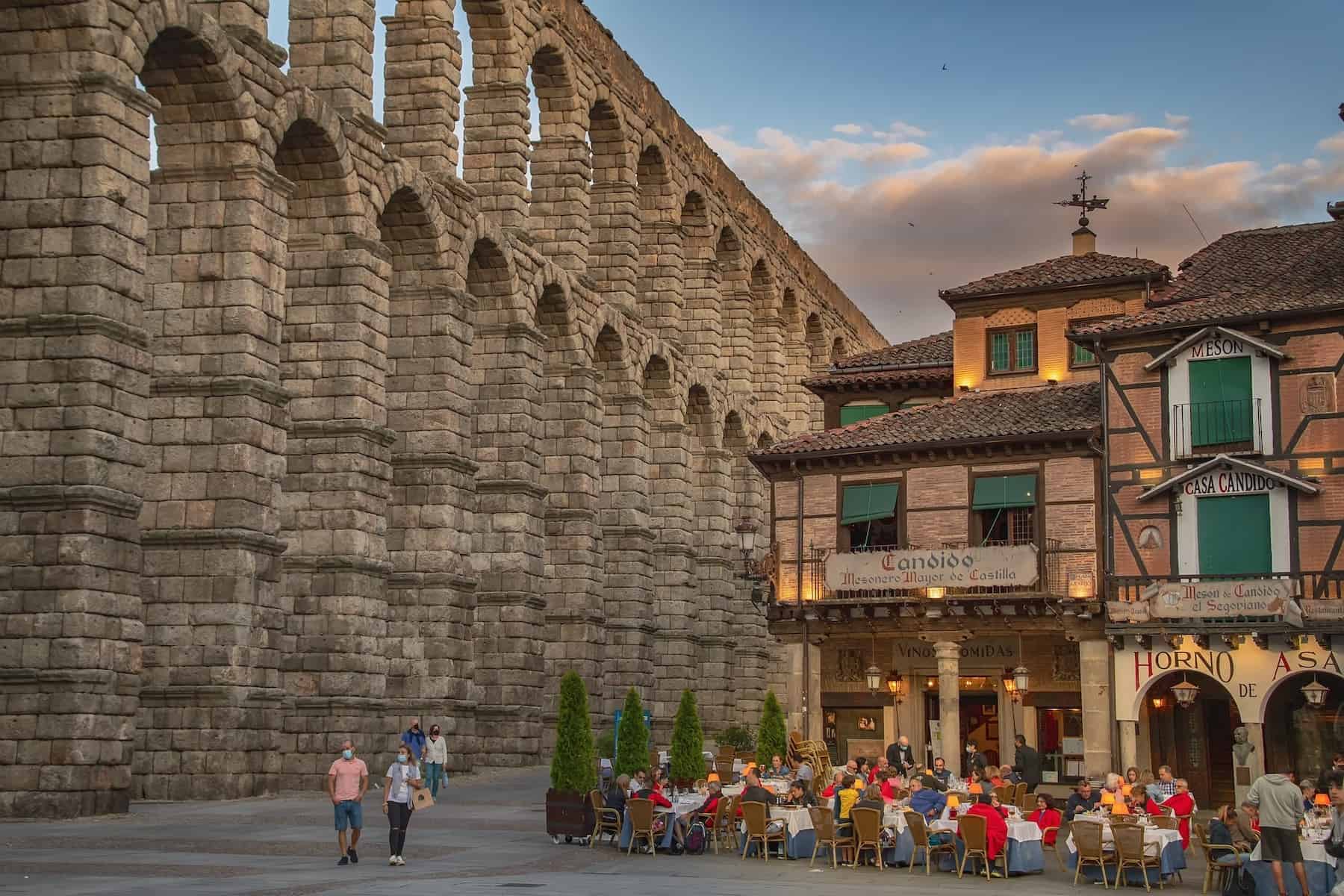 Local tapas bars and markets outside tourist areas offer great value, where it won't be too much of a splurge to add that glass of wine if it comes with something to eat! Many cities have free attractions, such as public parks, plazas, and museums, which are a great way to experience Spain's culture without breaking the bank. 
World-famous European museums like Prado offer free evenings weekly, which is a great way to save, though prepare yourself for big crowds on free nights. You can also consider visiting lesser-known cities, like Murcia or Alicante, and factor in that the south of Spain is cheaper than the north as a general rule as well. Spain is very well-connected by train, and it's worth buying your tickets in advance online, as on-the-day fares can be very expensive.
---
11. Latvia
For those seeking a less-touristy adventure in a compact package, Latvia is one of the best places to backpack in Europe. There's truly something for everyone. Riga, the capital, is one of Europe's most budget-friendly cities, boasting ample activities, neat Art Nouveau architecture, and a lively nightlife scene.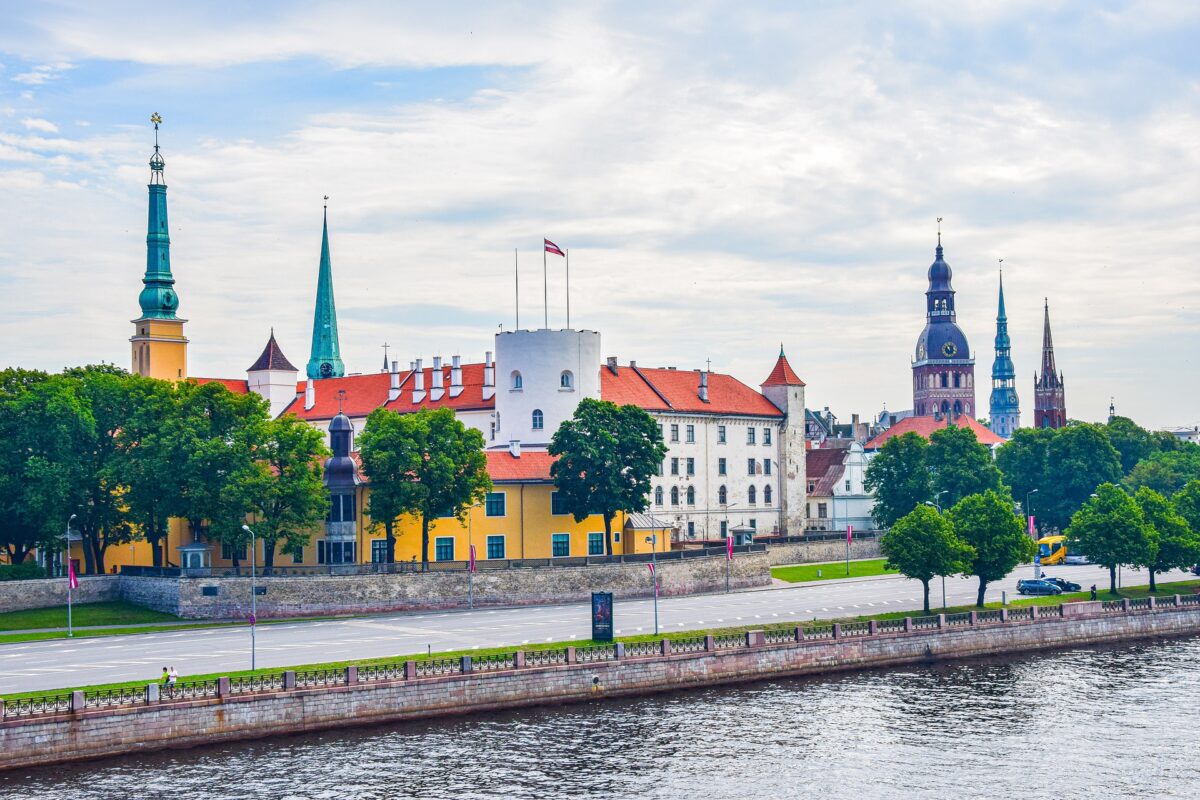 For those seeking a beachy getaway, Jurmala, with its beautiful sandy beaches along the Baltic Sea, is a fabulous alternative to more bustling beach spots. Outdoor enthusiasts will revel in the tranquil Gauja National Park, and history buffs will love the historic town of Cesis.
Latvia is also known to be a welcoming place with a thriving hostel scene despite its small size. The Naughty Squirrel Hostel in Riga is particularly recommended for its social atmosphere and events.
---
12. Cyprus
Sunny Cyprus offers a range of budget-friendly options, making it an attractive European destination for backpackers looking to experience all the Mediterranean has to offer without breaking the bank.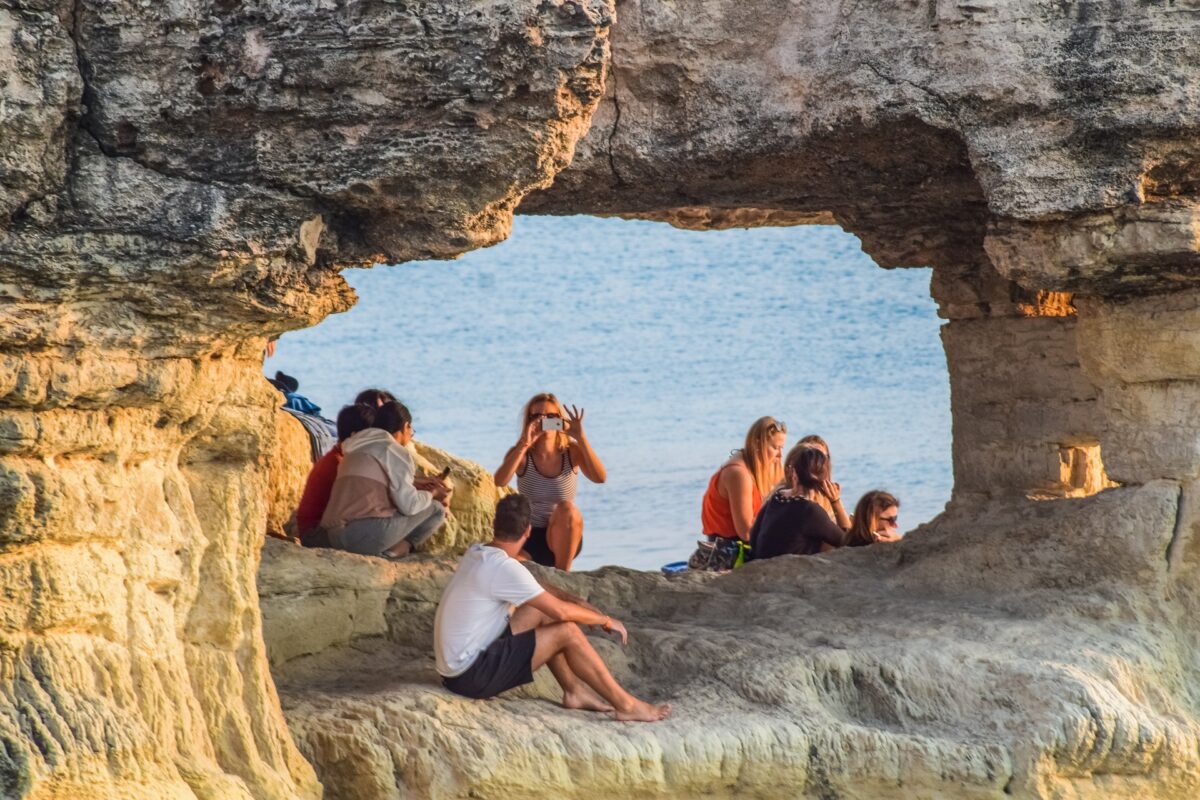 Accommodation and dining are generally more affordable compared to other European destinations, particularly if you're seeking a beachy getaway. Indeed, Cyprus is renowned for its stunning beaches – featuring crystal-clear waters, golden sands, and fun nightlife, you'll never want to leave! 
Budget travelers in particular can enjoy everything the sea has to offer without having to stay at an expensive resort – which is a bit more challenging to pull off at other coastal havens on the continent. 
Cyprus also has a totally beguiling cultural scene, with a mix of Greek and Turkish influences seen in archaeological sites, ancient ruins, historic towns, and the island's cuisine. If you want a Mediterranean getaway that feels refreshing and different, Cyprus is a great choice. 
---
13. Lithuania
Lithuania boasts a rich history and cultural heritage, with charming melithdieval towns, historic castles, and captivating museums at a much lower price point than nearby countries. Its lovely capital, Vilnius, is a UNESCO World Heritage Site, filled with Baroque architecture and a lively arts and nightlife scene.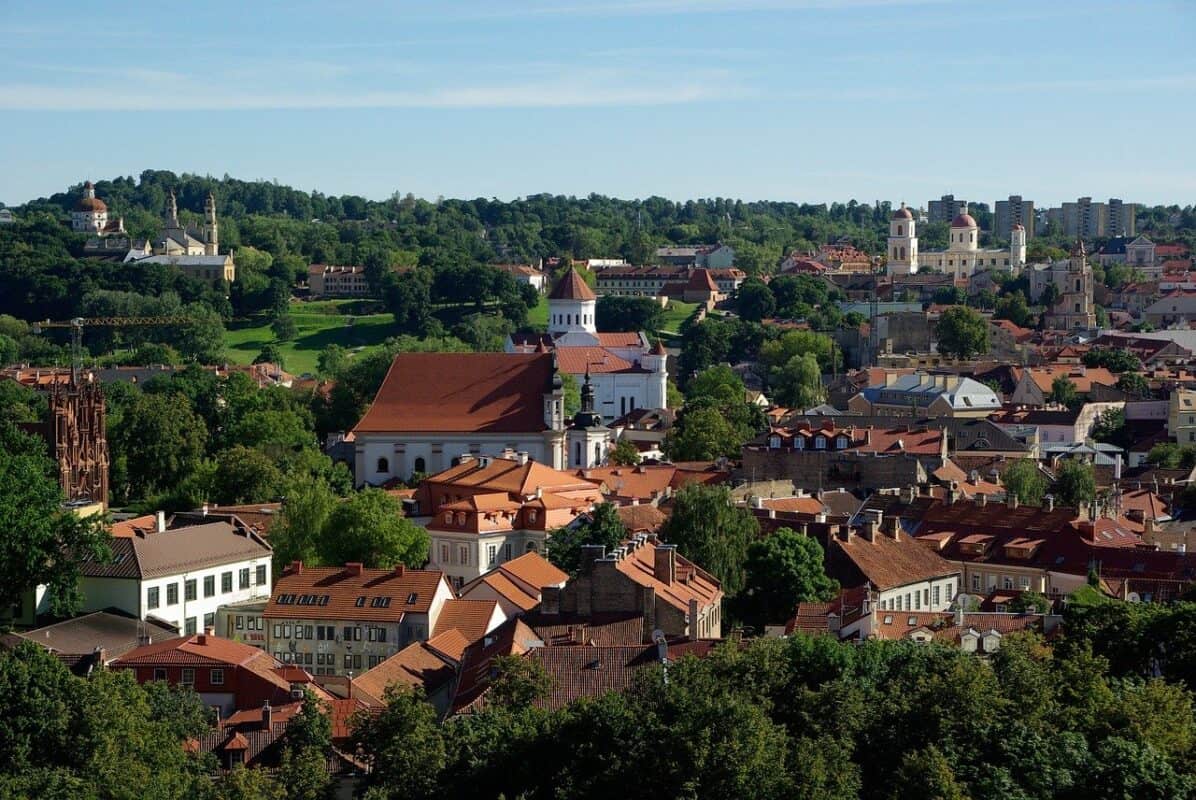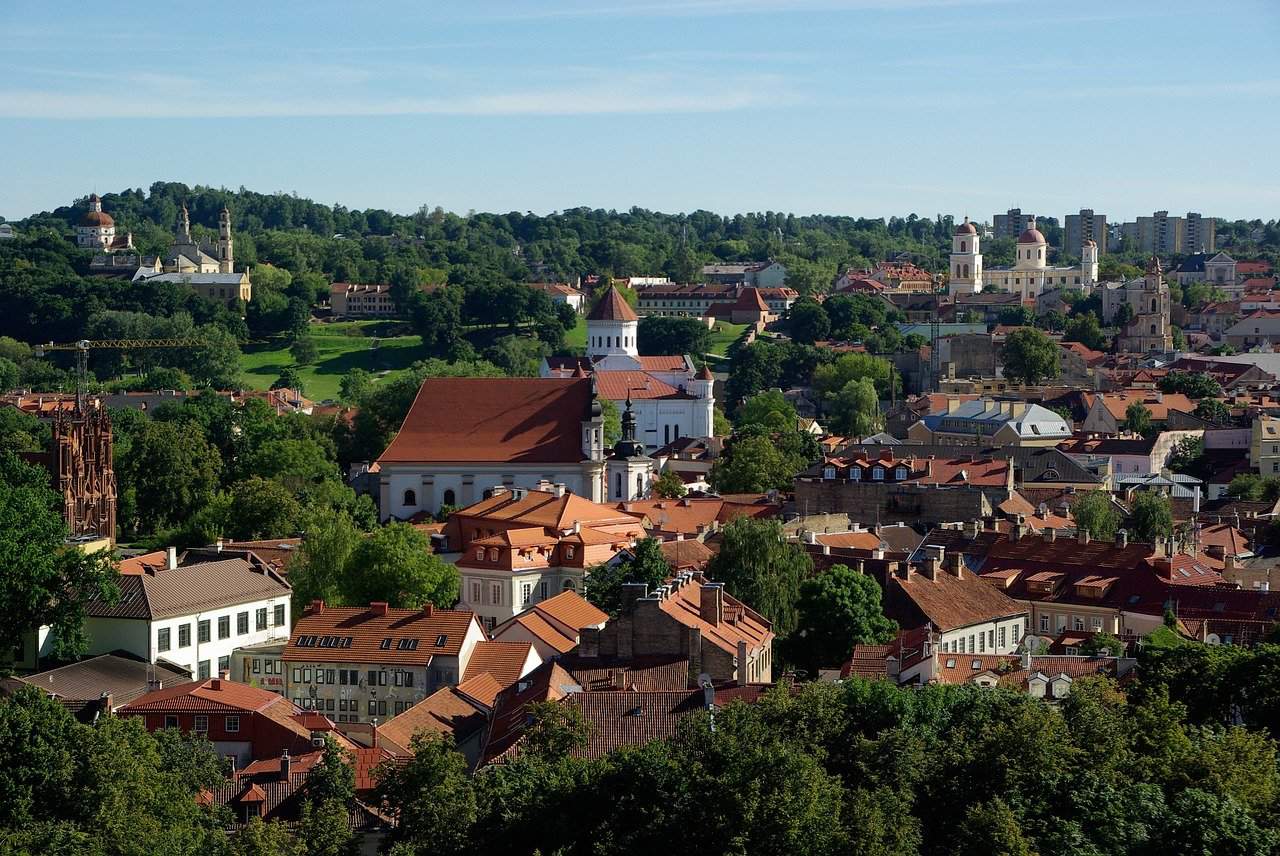 Outside the city, backpackers and visitors alike will also enjoy checking out Trakai Castle, the charming town of Klaipėda, and the Hill of Crosses. Lithuania also has ample hiking, biking, and exploration for outdoors fans, from the serene lakes of Aukštaitija National Park to the sand dunes of the Curonian Spit. 
Lithuanians are known for their warm hospitality and friendliness towards visitors, which explains their rapidly growing backpacking community and hostel culture.
---
14. Malta
Budget backpackers should consider visiting Malta for a variety of reasons. With its crystal-clear turquoise waters, beautiful beaches, and picturesque harbors, Malta offers a stunning Mediterranean backdrop perfect for those looking for affordable relaxation and outdoor activities.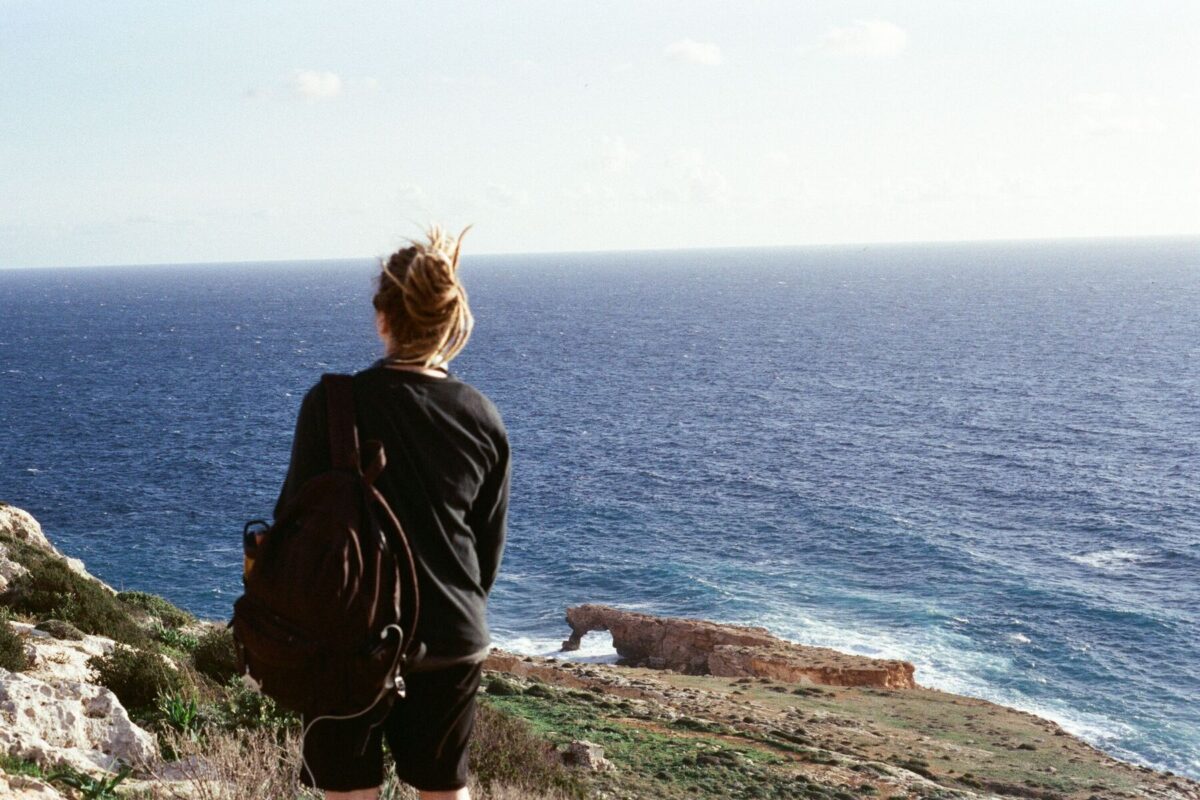 With a history that dates back thousands of years, Malta's ample ancient temples, medieval towns, and impressive fortresses are open and ready to be enjoyed by visitors, and many offer affordable (or even free!) entry. 
Happily, activities such as swimming, snorkeling, hiking, and exploring the island's charming villages and coastal cliffs are all possible without having to spend much money, and hostel accommodations range from the bare-bones to the more boutique options, in resort-vibes places like St. Julian's or more beachy fun in Sliema.
It's easy to opt for public transportation, and coupled with exploring less touristy areas and taking advantage of free walking tours, you'll learn all about this charming island's history and culture.
---
15. Albania
Albania rivals Bulgaria and Romania in affordability, and because of the low price points, it is definitely one of Europe's best destinations for backpackers. As in other places, the accommodation, dining, transportation, and attractions are remarkably inexpensive here, but Albania has some extra special considerations to offer as well. The smallest bit of research will leave you contemplating what you'd even like to do first, given so many great options!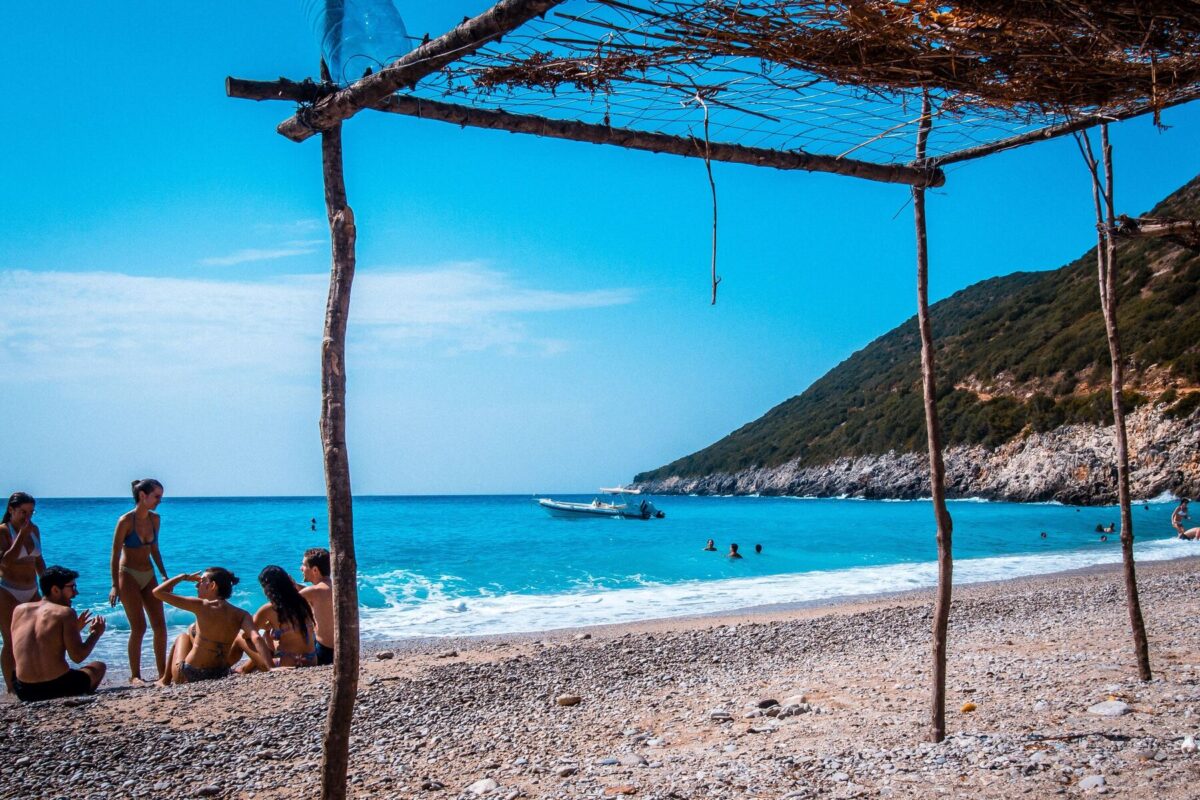 Boasting an idyllic Mediterranean coastline with gorgeous beaches, turquoise waters, and hidden coves, the dramatic Albanian Alps, and the UNESCO-listed Gjirokastër, the country also has archaeological sites, Ottoman-era history, and ancient ruins waiting to be explored. 
Tirana, Albania's capital, is known as 'the most colorful city in the Balkans' for its picturesque pastel buildings, and its mish-mash of Ottoman, Fascist, and Soviet-era architecture is really cool to behold. Traveling on a shoestring is easy here, and you'll definitely be tempted to extend your trip for the outdoor marvels alone. 
---
16. France
While France may not immediately come to mind when thinking of wallet-friendly backpacking destinations in Europe, budget travel is certainly still doable here. While some areas (particularly Paris) can certainly be expensive, France still offers plenty of ways that shoestring travellers can save, such as via strategies like eating at grocery stores or local markets, researching more cost-effective accommodations in less-popular areas, or forgoing certain ultra-touristy attractions.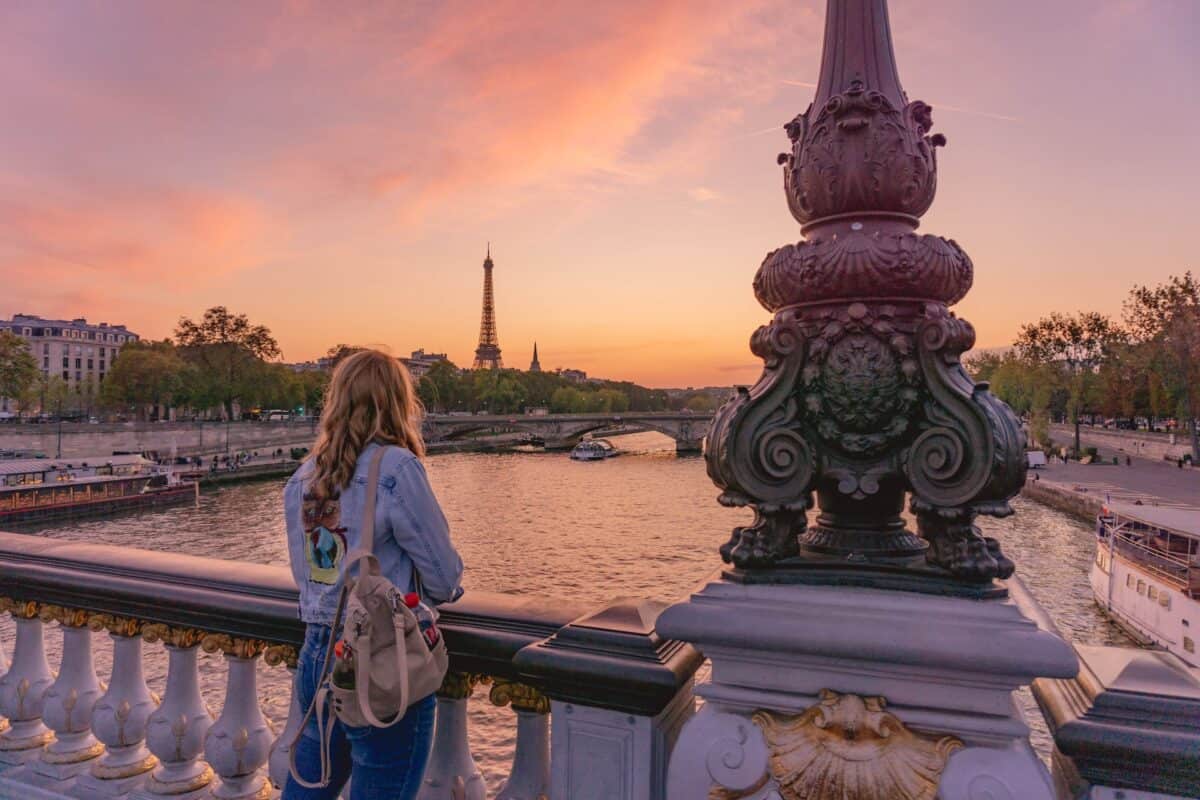 Many museums in Paris offer free entry on the first Sunday of the month, and metro tickets are much cheaper if bought in packs of 10. Cities like Paris and Lyon also have affordable accommodation, vibrant bars, clubs, and entertainment options in more local neighborhoods, if you're willing to do some digging.
France overall has a great rail system, the SNCF, which allows easy travel between regions and makes it totally realistic to pair that splurgier dream visit to Paris with a cheaper sojourn in the south or east of the country. The charming villages of Provence or the stunning beaches of the Riviera make for a great break from urban life.
Many cultural attractions offer discounted or even free entry to EU citizens under the age of 26, so be sure to read that fine print! And lastly, consider traveling during the shoulder or off-season to avoid peak tourist crowds and save the most money.
---
Europe's combination of historical and cultural activities, well-connected transportation, ample budget-friendly hostel choices, and diverse landscapes make it an ideal foray for backpackers seeking to do as much as they can on a budget. If you have any backpacking destinations in Europe to add to the list, we'd love to hear your suggestions in the comments!