Ahh, Bonnie Scotland, how we love you. From the wilderness of the western Highlands to the hustle and bustle of Glasgow, Scotland might be a wee country but it sure packs a punch! Best known for its moody landscapes and outdoor pursuits, Caledonia is many a traveller's dream destination – if you can withstand the dreich weather! 
In this comprehensive guide to Scotland, written by someone who lives there, we'll dive into everything that you need to know, from the best things to do to the cost of a trip. 
---
INTRODUCTION | Backpacking Scotland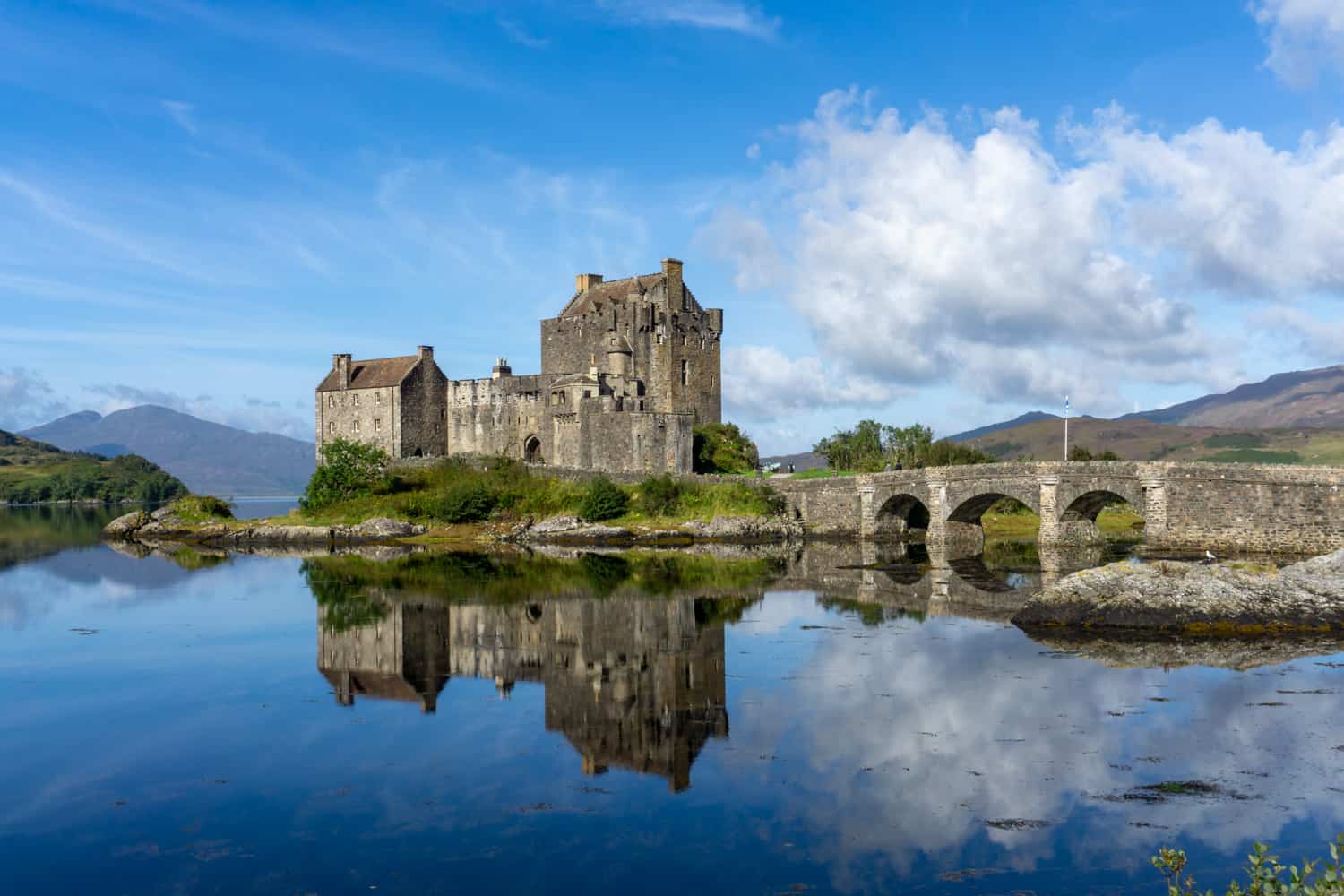 Currency: Pound Sterling (GBP)
Capital city: Edinburgh
Population: 5.5 million people
Main religion: Christian
Main language: English
Telephone code: +44
Time: GMT
Emergency numbers: 999 (police, fire, ambulance)
---
You'll love Scotland if… 
You want to explore dramatic scenery. Scotland is home to some of the world's most epic landscapes. Hiking trails crisscross around the country and the 'Right to Roam' laws mean very few places are off limits. 
You're a budding photographer. No matter whether you want to capture natural wonders or the hubbub of the cities, Scotland knows how to flaunt itself in front of a camera. 
You don't mind a bit of rain! The Scottish Highlands are one of the wettest places in Europe. Don't let this put you off though – the vistas are epic in all weathers. 
History is a passion of yours. Did you know that there are more than 1,500 castles in Scotland? This small country has plenty to offer when it comes to culture and tradition! 
You are an adventurous eater who is partial to the odd tipple! Haggis, neeps and tatties paired with a wee dram is a rite of passage here. 
---
WHEN TO GO | The Best Time to Visit Scotland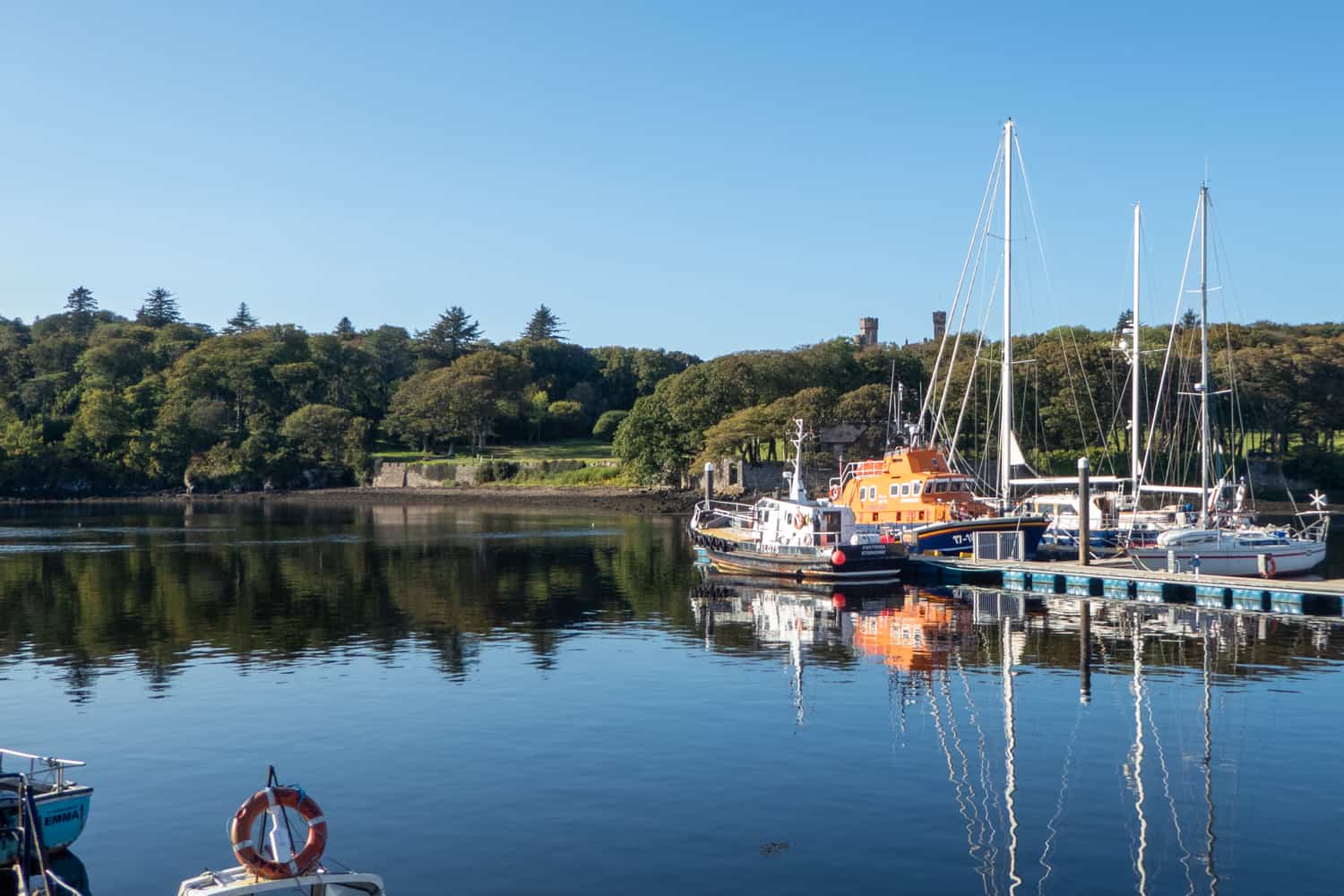 It is no secret that Scotland doesn't have the best reputation when it comes to weather. Planning your trip to coincide with the sun isn't always easy! Traditionally, the summer months (May-August) in Scotland tend to yield the most sunlight and dry days, however, this is far from a guarantee. 
As a hugely popular destination, particularly with genealogy travellers, Scotland thrives on tourism. As you would expect, peak time coincides with summer which means that destinations can get very busy around these times. 
The downside of visiting Scotland during the summer months is the presence of midges along the west coast. These biting insects won't harm you but can be a big nuisance, especially if you're camping and hiking. 
The shoulder season coincides with spring and autumn and is arguably the best time to visit Scotland. The days are still bright and sunny, (albeit a bit cooler) and there are fewer crowds and midges. If you're planning a winter trip, it is worth remembering that many accommodation options and activities close in October and don't reopen until Easter.
If you're looking for some real Scottish culture, you may want to time your visit to coincide with one of the following festivals:
Hogmanay (New Year): 30th December – 1st January
Burns Night: 25th January 
Highland Games: May-September
Edinburgh Fringe: August
---
VISAS | Do I Need a Visa for Scotland?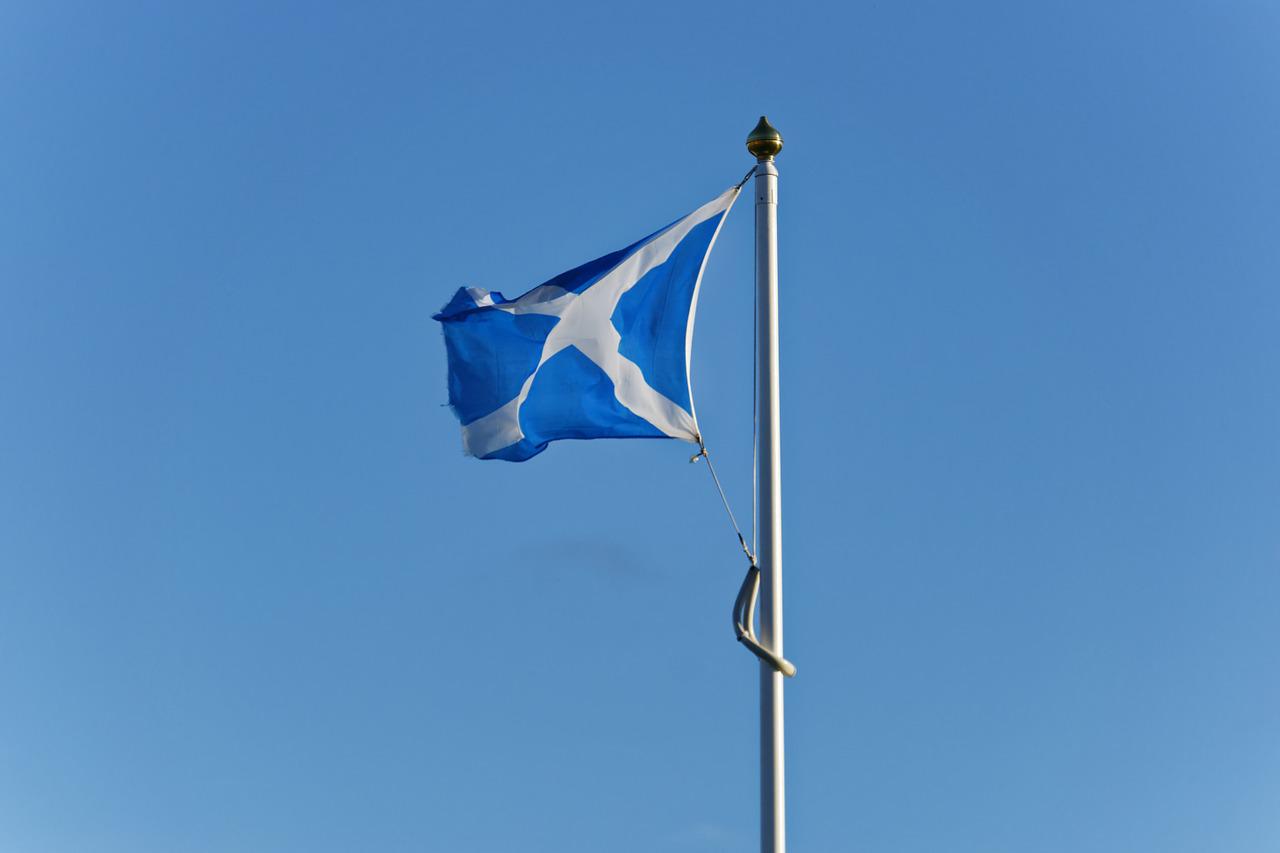 At present, Scotland is a part of the United Kingdom which means that you must be eligible to visit the UK to holiday there. 
All EU, EEA and Swiss nationals will need a valid passport which covers the duration of their stay. These travellers can stay for up to 6 months without a visa. 
Australians, Canadians and citizens of the United States don't need a visa to travel to Scotland. They can stay in the UK for up to six months. You may be asked to prove you have onward travel, accommodation reservations and proof of funds to cover your stay. 
Irish nationals can visit Scotland using only their national ID card and have no visa requirements. 
Visa Extensions
If you have permission to stay in the UK for up to six months but were only granted two or three on arrival, you will be able to extend your visa to the full six months. You will not be able to stay longer on a tourist visa.
Penalty for Overstaying Your Visa in Scotland
The United Kingdom takes overstaying very seriously. If you do not leave voluntarily within 30 days of your visa expiry, you could be deported. This may result in a timed ban and could be held against you on future visa applications. 
---
HEALTH | Considerations and Vaccines for Scotland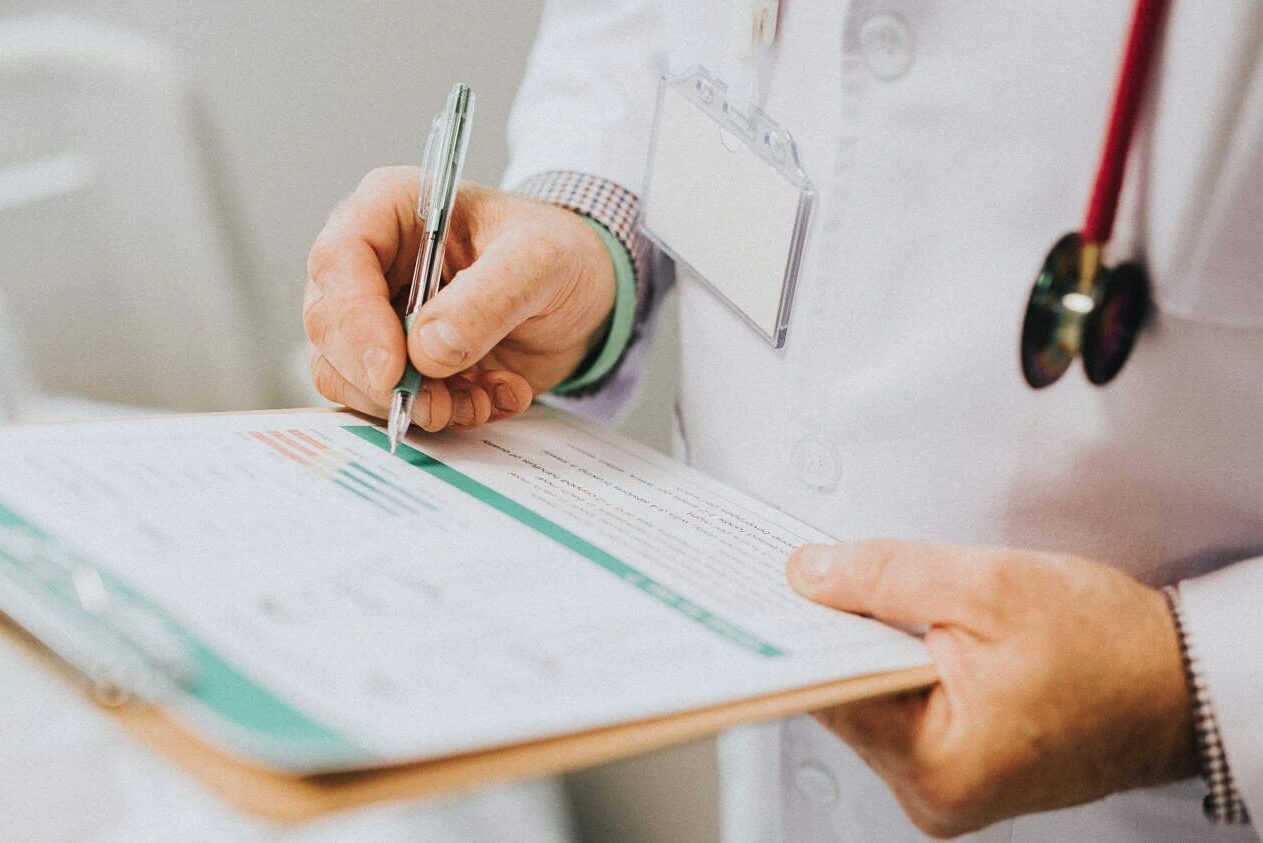 Do I Need Vaccines to Travel to Scotland?
You do not need any special vaccinations to visit Scotland or the wider UK. However, you should make sure that you are up-to-date with the following:
Diphtheria
Tetanus
Polio
MMR
Hepatitis A (recommended for higher-risk travellers)
Hepatitis B (recommended for higher-risk travellers)
Other Health Considerations
Ticks 
If you're heading to Scotland to spend time in the great outdoors, you'll need to be aware of the dangers of ticks. These small insects look a little like spiders and bite animals, birds and humans. 
Although most tick bites will not be anything more than a nuisance, some ticks are carriers of Lyme disease which can be a serious long term condition.
To avoid getting bitten, heed the following advice.  
Always try to wear long sleeves 
Avoid walking through heather and long grass when you're wearing shorts or sandals
Use insect repellent on exposed skin
Check your skin for ticks when you've been outdoors
Invest in a tick removal tool (tweezers can leave behind some of the tick and therefore any disease it may be carrying)
Midges
The highland midge is another nuisance you should be aware of, especially if you are backpacking around the west coast of Scotland. These annoying flying insects do not carry disease but bite humans, causing itchy red welts. To limit your contact with midges, you should:
Wear long sleeves and keep your legs covered
Avoid going outside when the midges are active
Use an insect repellent such as Smidge
Disclaimer: This information has been carefully researched but we are not medical professionals. You should always visit a travel clinic prior to your departure to discuss any associated travel health risks and considerations with your doctor.  
---
SAFETY | Is Scotland Safe?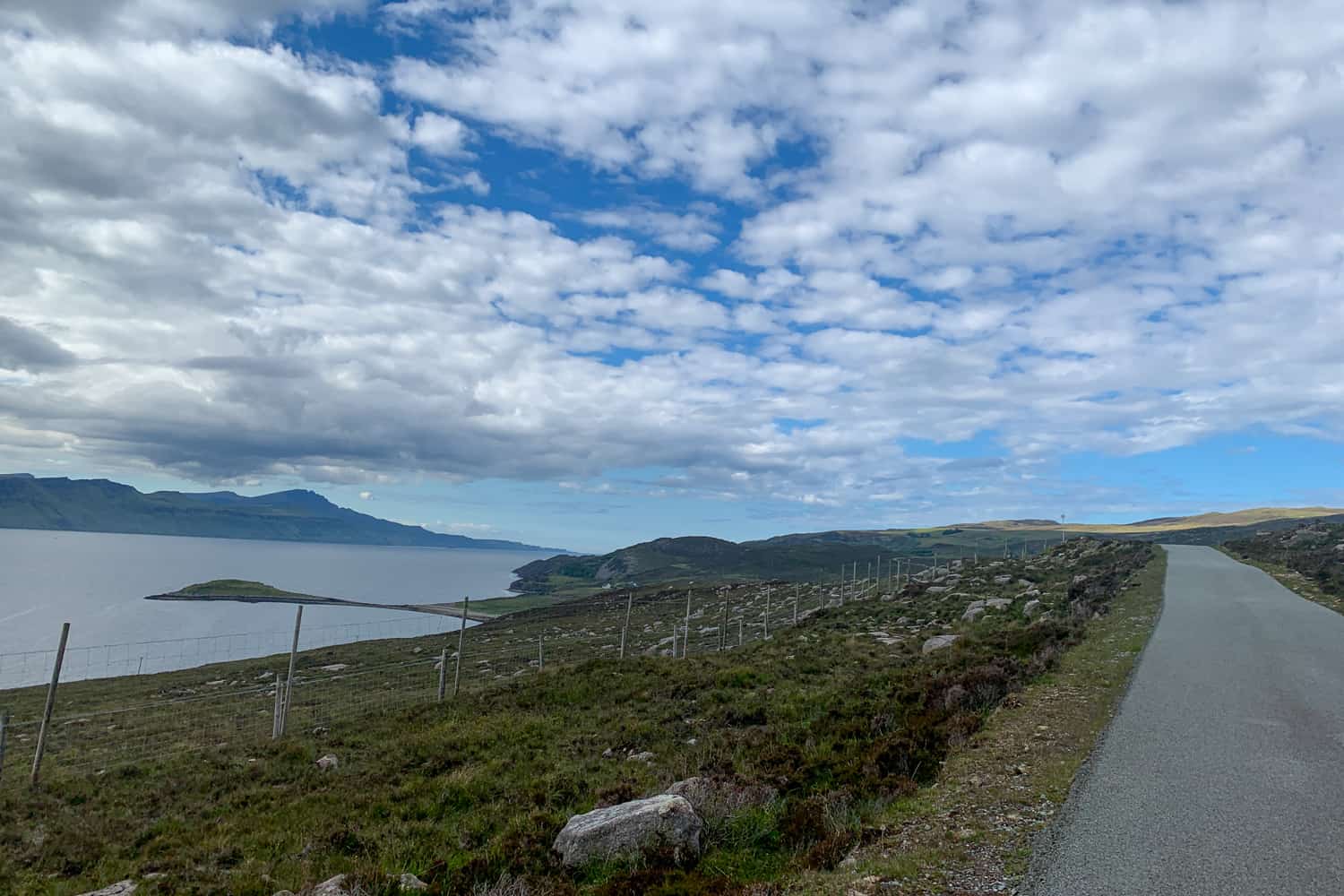 Scotland is generally a very safe country. Violent crime is rare and most petty crime targeted at tourists only tends to occur regularly in busy population centres. You are always encouraged to follow personal safety protocols such as keeping valuables out of sight and money on your person. 
The tap water in Scotland (and across the entirety of the UK) is safe to drink which can help travellers save on water and reduce their plastic footprint. Food hygiene standards are also high here which means that you should be able to enjoy the local fare worry-free. 
Road accidents are unfortunately common on certain stretches of road, mainly in the summer months when the country is at its busiest. In the highlands, many of the roads are single-track which can be confusing for some international travellers who are unfamiliar with these types of highways. It is also worth bearing in mind that a lot of these people will be driving on the other side of the road to the one that they are used to. (In the UK, they drive on the left.)
The biggest safety risk to be aware of is getting lost or injured in the hills. In 2021, volunteers sacrificed nearly 32,000 hours of their time on rescue missions and call-outs. If you are heading into Scotland's backcountry and want to ensure that you stay safe, there are a few precautions that you can take. 
Always tell someone where you are going and what time you'll be back
Bring some emergency supplies (foil blanket, whistle, head torch, first aid kit, extra snacks, additional water or filtration system, portable charger)
Wear sensible clothing for harsh terrains and weather
Follow a map or written directions
Download What 3 Words so you can share your location if necessary
---
TRAVEL INSURANCE | Travel Insurance for Scotland.
Disclosure: Some links on this page are affiliate links. We always write our articles before checking if affiliate links are available.
If you're already a seasoned traveller, you will know that good travel insurance can be worth its weight in gold (which is a good job because it already costs enough!) Seriously though, if you get injured, robbed or worse in Scotland, your travel insurance will be your saving grace. 
The chances of you getting ill in Scotland aren't that high because it isn't a particularly high-risk destination. However, hiking accidents do happen and injuries on a night out are also possible. To make sure that you are covered if the worst happens, get travel insurance. We recommend three providers for backpackers. 
SafetyWing – Created for long-term travellers and digital nomads with flexible subscription policies (think Netflix).
World Nomads – Popular with adventurous travellers thanks to their array of activity add-ons.
True Traveller – The most budget-friendly option which allows you to customise your policy so you only pay for the cover you need.
---
WHAT TO PACK | What Should I Pack for a Trip to Scotland?
What you need to pack for a visit to Scotland will largely depend on when you plan to visit. Even in the summer months, the weather can be cold and unpredictable so it is always best to bring clothes which you can layer up as needed. A packable rain jacket is an essential item! 
Sturdy hiking boots or shoes are always recommended if you plan on summiting some of Scotland's peaks or hiking in the Highlands. 
Insect repellent to stave off midges and ticks is a must. Products like Smidge are the most effective but can be costly so budget for this. You can pick these up in most pharmacies across Scotland or order them online. 
If you plan on heading out to party, you will need to dress up. For girls, a pair of jeans and a smart shirt will do if you don't want to go all out on a dress. For guys, you're likely to need proper shoes (not trainers) if you want to get into a nightclub. 
👉Read More: Packing List for Europe👈
---
FLIGHTS | Airports and Airlines in Scotland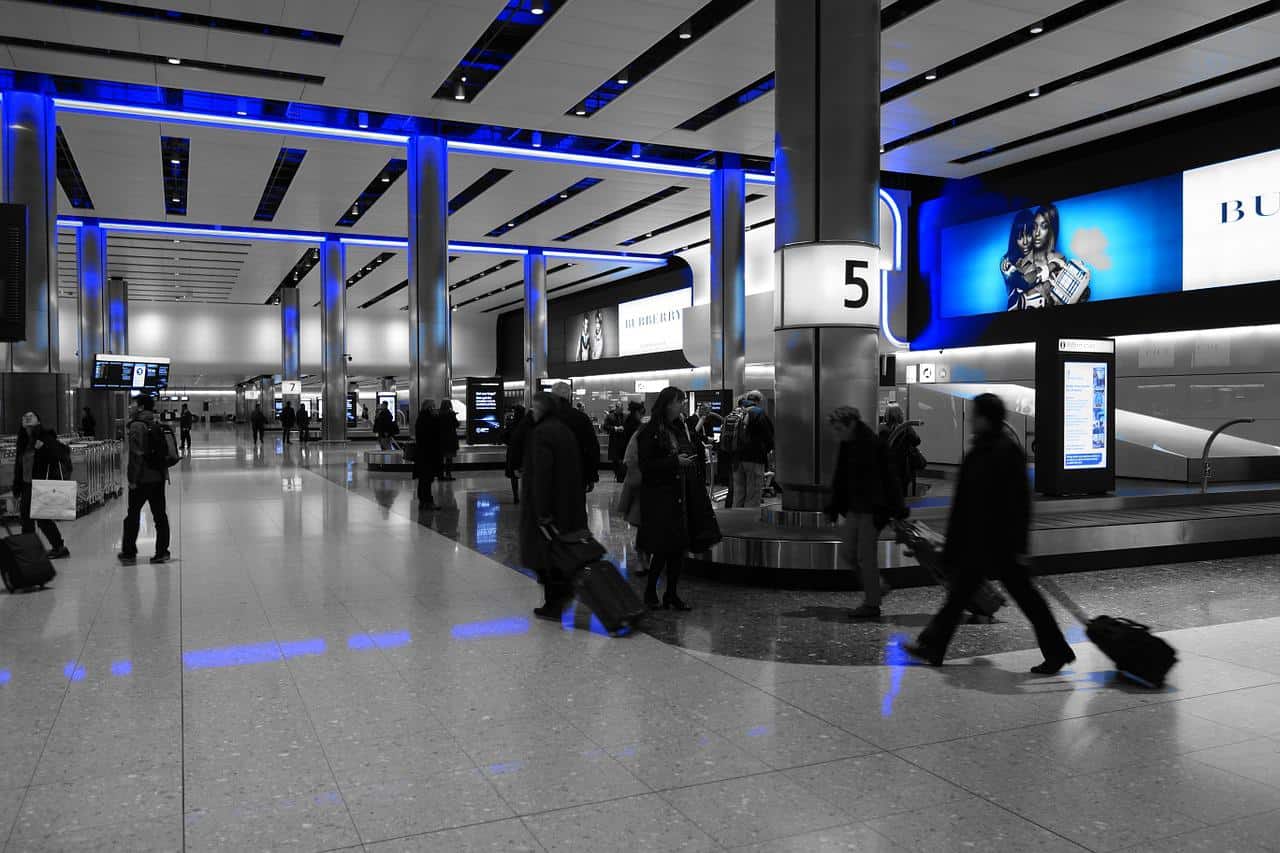 Flying to Scotland 
Many visitors to Scotland combine this trip with a visit to some of the United Kingdom's other nations, in particular, England and Wales. This is because all three countries share the same landmass. Heathrow, which is located in London, is often the cheapest UK airport to fly into from Europe.
If you are looking to fly directly into Scotland, you are likely to arrive at the following airports: 
Edinburgh
Aberdeen
Glasgow 
Glasgow Prestwick
Norweigan, Delta and American Airlines all fly directly from North America and there are plenty of low-cost carriers operating out of Europe. These include Ryanair, EasyJet, Lufanthsa and KLM. 
Flying within the UK 
Flights are available from mainland Scotland to the more far-flung island destinations such as Lewis and Harris and Shetland. It is also possible to fly from Scotland to England and Wales but this is often more costly than the alternatives. Do your bit for the planet and instead consider alternative transport options which are greener. 
---
LANGUAGE
One of the brilliant things about travelling to the UK is that everybody speaks English. This makes it a great destination for fellow English speakers. However, those travelling from Europe will need to know that very few people in the UK speak a second language when compared to the number that does in Europe. We always recommend learning a few basic phrases in the language of the country you are visiting.
Although English is the most widely spoken language, some in the highlands and islands still speak Scots Gaelic, an offshoot of the Irish language. Although the number of those who are fluent is low (some 1.1% of the population), road signs are written in Gaelic alongside English and most highlanders know at least some words. 
---
COMMUNICATION | Phone and Internet in Scotland
WiFi is easily accessible in all but the very remotest places across Scotland. Accommodation options will provide WiFi as standard. 
Although it is wonderful to get off the beaten track and digital detox for a few days, the harsh and unforgiving landscapes of Scotland mean that it is always a good idea to stay connected to a point. 
Invest in a local SIM to ensure you don't fall off-grid. These can be topped up online or in post offices. Popular networks include EE and Vodafone. As a result of Brexit, many EU travellers will now have to pay roaming charges when using their mobile in the UK. Always check with your provider prior to travel. 
---
BUDGET | How Much Does It Cost to Backpack Scotland?
Scotland, like everywhere else in the United Kingdom, is not a cheap destination. We recommend an average backpacker budget of between £60-£120 per day (approx. $70USD and $140USD), depending on where/when you are visiting and your travel style. 
Cost of Accommodation in Scotland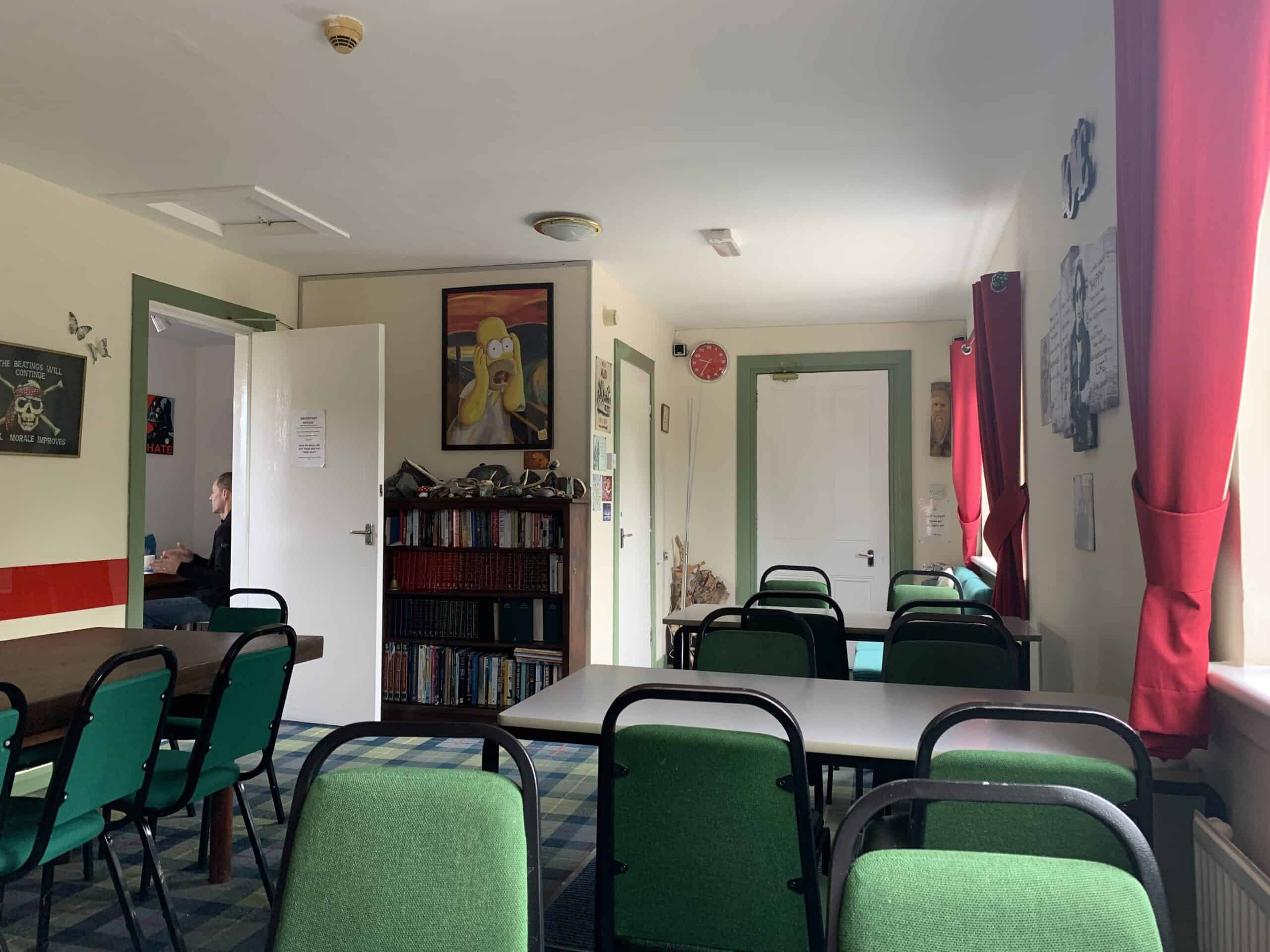 Backpacker hostels are available across most of the country and are especially popular in city locations. Bear in mind that there will usually be a peak time tariff and a low season tariff so if you're on a tight budget, a winter or shoulder season visit may prove more economical!
On average, you should expect to pay in the region of £18-£23 for a dorm bed. However, this price will rise substantially as you hit the islands. On the Isle of Skye, you'll be looking at between £25-30 a night for a dorm bed in a nice hostel.
Couples will find that private rooms in hostels often scratch that budget-friendly itch and double rooms in mid-range hotels can be found for around £55-£80 per night. 
Scotland is a proud defender of its 'Right to Roam' laws which give people the freedom to camp wherever they want (unless there are local restrictions in place). This means that if you are happy to rough it a little, you can pitch up pretty much anywhere to save yourself some dollar. A spot at a designated campsite can vary between £10-£17 a pitch, depending on the facilities provided and the season.  
Cost of Food in Scotland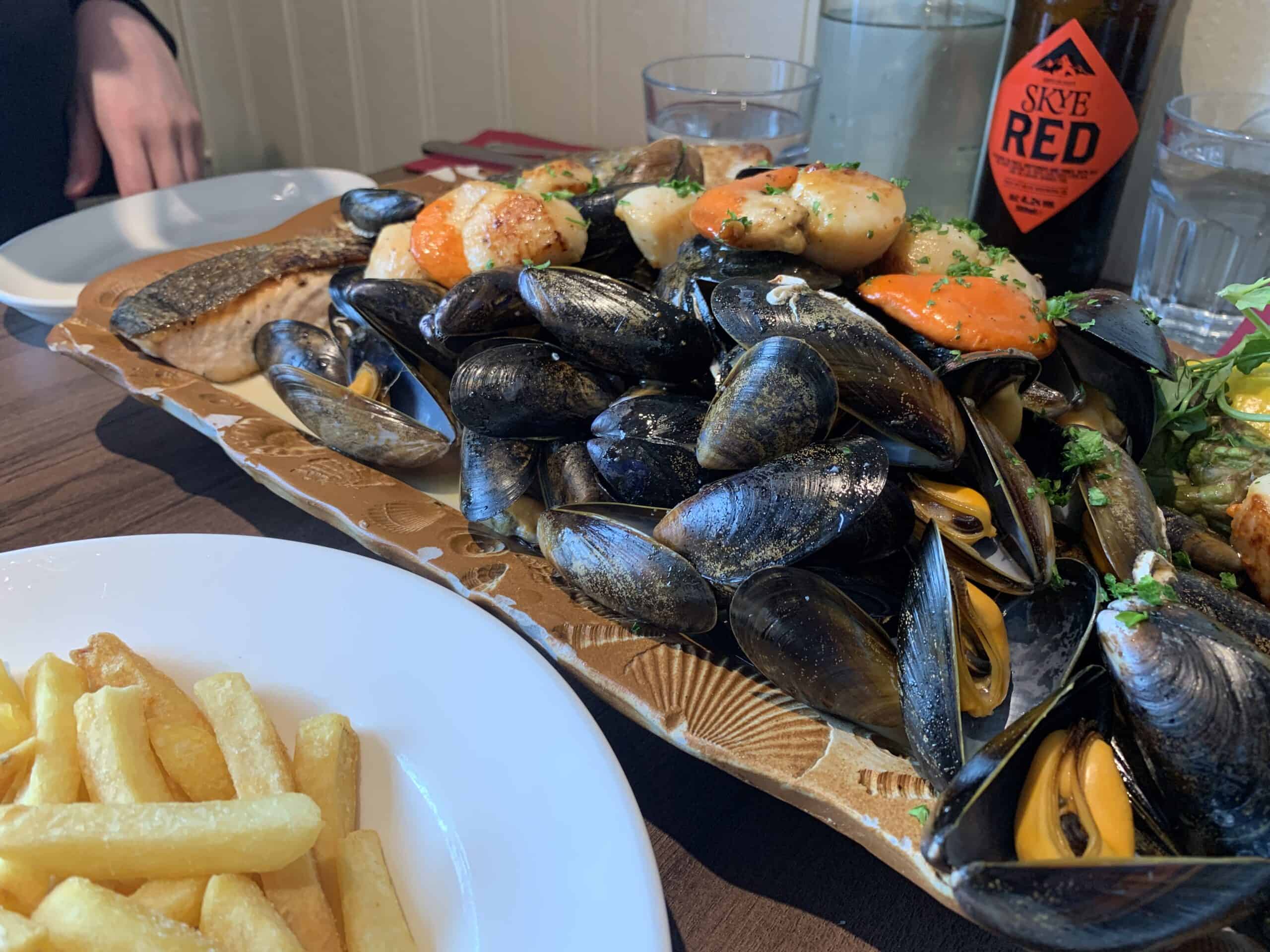 Despite not being hugely famous on an international scale for its cuisine, Scotland offers some wonderfully diverse dishes for intrepid travellers. Of course, there are the famous haggis, neeps and tatties but this really is just the tip of the iceberg when it comes to Scotland's delicious fare. 
Freshly caught seafood is widely available across all of the islands and in coastal areas. When it comes to meat, Scotland specialises in hearty comfort food, like pies and epic fry-ups. Eating out can be costly in Scotland but it doesn't have to be.
Fast food can be grabbed for a steal of a price, anywhere between £5 and £10 a meal. For breakfast or brunch in a mid-range restaurant, you should budget around £10. Dinner in a restaurant will usually cost between £10-£20. Always expect to pay more for better cuts of beef and seafood products like lobster. 
If you want to save money on eating out, we recommend purchasing your own groceries and cooking your own food. Many hostels will come with their own kitchen, making this much easier. 
Cost of Beer in Scotland
Now onto the important stuff! Beer in Scotland is around £4 for a pint of draft lager. If you're wanting to save money, pick some up your bevvy at the local supermarket where you can get a pack of four cans for around a fiver. 
Of course, you can't talk about alcohol in Scotland without referencing the whisky. Internationally famous for its 'wee drams', Scottish whisky is the stuff of dreams for many. Distilleries are dotted all over the mainland and islands and a shot in a pub will cost around £4. 
Cost of Activities in Scotland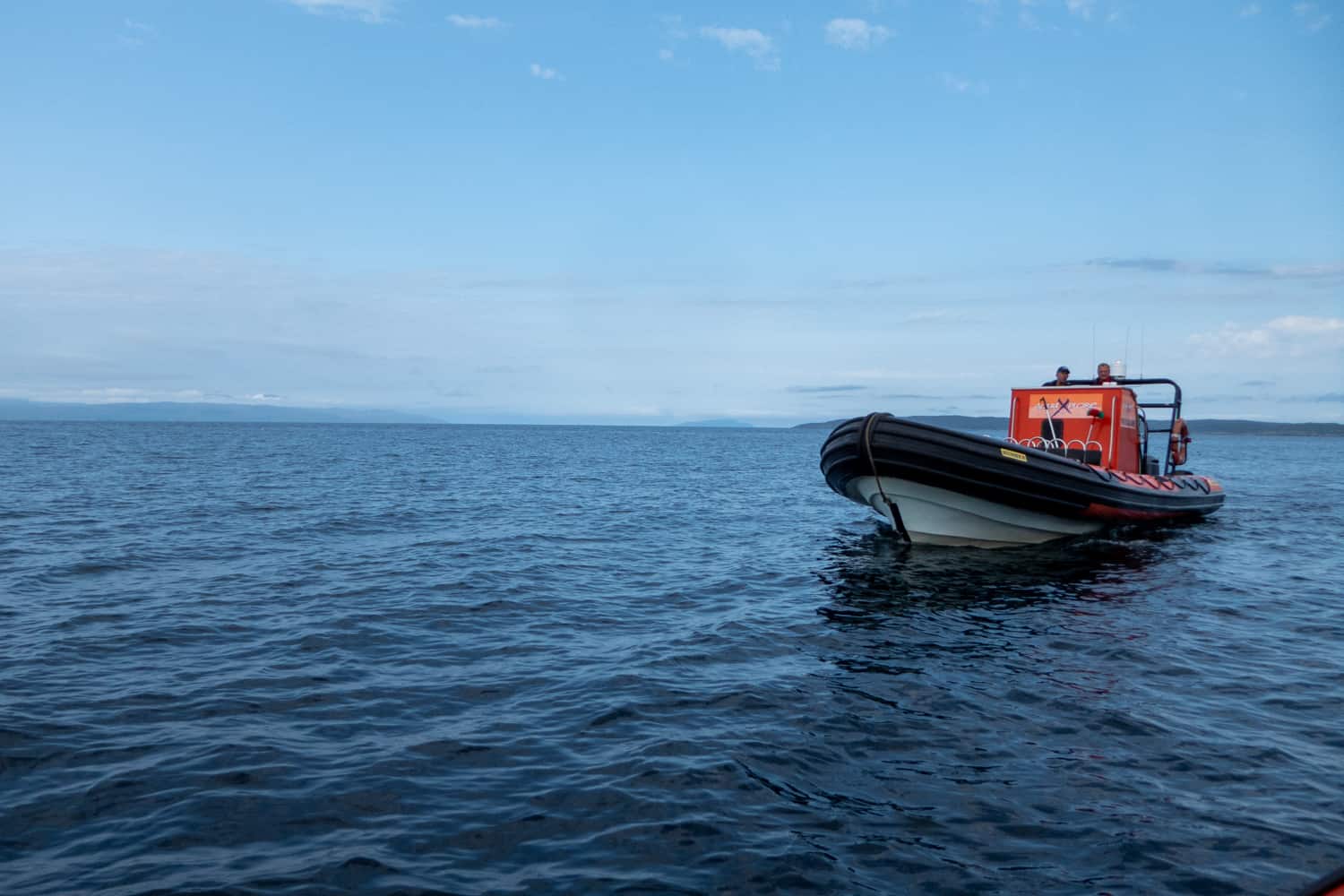 Despite being a more expensive destination for accommodation and cuisine, what you spend here can easily be mitigated when it comes to your activities. Scotland is most famous for its breathtaking scenery which is available to all for free. 
Hiking rarely comes with a price tag and is undoubtedly one of the best things to do in the country. More expensive activities which are still very worthwhile include:
Edinburgh Castle entry fee: £18
Wallace Monument entry fee: £10.75
Boat trip on Loch Ness: £17
Distillery tour: £15
Gin tasting session: £25
Isle of Skye to St Kilda day trip: £280
4-day guided hillwalking course: £649
---
TRANSPORT | Getting Around Scotland
Bus
All of Scotland's major cities are linked by bus and coach routes. Scottish Citylink, National Express, Stagecoach and Megabus are some of the most common bus companies. Tickets on long-distance routes will often need to be purchased in advance but intercity travel can be arranged on the day. 
Bear in mind that the Highlands is not as well serviced by bus, especially on some islands. Always make sure to do your research in advance. 
Car
Scotland is a very popular destination, both with international and domestic travellers alike. For those visiting the far-flung reaches of the highlands and islands, a car is necessary to reach all of the tourist hotspots. For example, on the Isle of Skye, there is no bus service at the weekend to many parts of the island and only a couple of services a day during the week. 
If you are not travelling by car, there is also the option to rent one. Usually, you can pick up a car at the airport upon arrival. Bear in mind that if you are looking to hire a car in the UK, you must have had your license for at least one year and be over the age of 23. (Some car models are not available to drivers under the age of 25.)
Remember that in all areas of the UK, they drive on the lefthand side of the road. 
Planes
The UK is a very small island. Therefore, unless an emergency situation arises, travelling by plane is largely unnecessary. Not only is it usually more expensive than alternative methods of transport but also bad for the planet. If you are going to get reasonable fares, you will need to book in advance. 
Train
Train is a hugely popular way to travel between England and Scotland. The Caledonian Sleeper train leaves from London Euston and travels all the way up to Fort William overnight. Although more expensive than overnight trains elsewhere in Europe, this is a novel and enjoyable way to travel up to Scotland, hassle-free. Book for shoulder season in advance for the best deals on fares.
Scotland's rail network links the major cities together with a few services reaching further into the highlands. As always when it comes to UK train travel, book your tickets in advance. You may also be eligible for a railcard. These can be a great way to save on train travel and can be purchased by anyone fulfilling the criteria. You must enter your passport document number to get your application approved. 
Ferry
With so many islands, ferries are an essential part of transport in Scotland. While some islands can be reached by road (for example, the Isle of Skye), many will require visitors to catch a ferry. Operated by CalMac, always check to see whether you need to reserve a spot in advance.
---
WHERE TO GO | Places to Visit in Scotland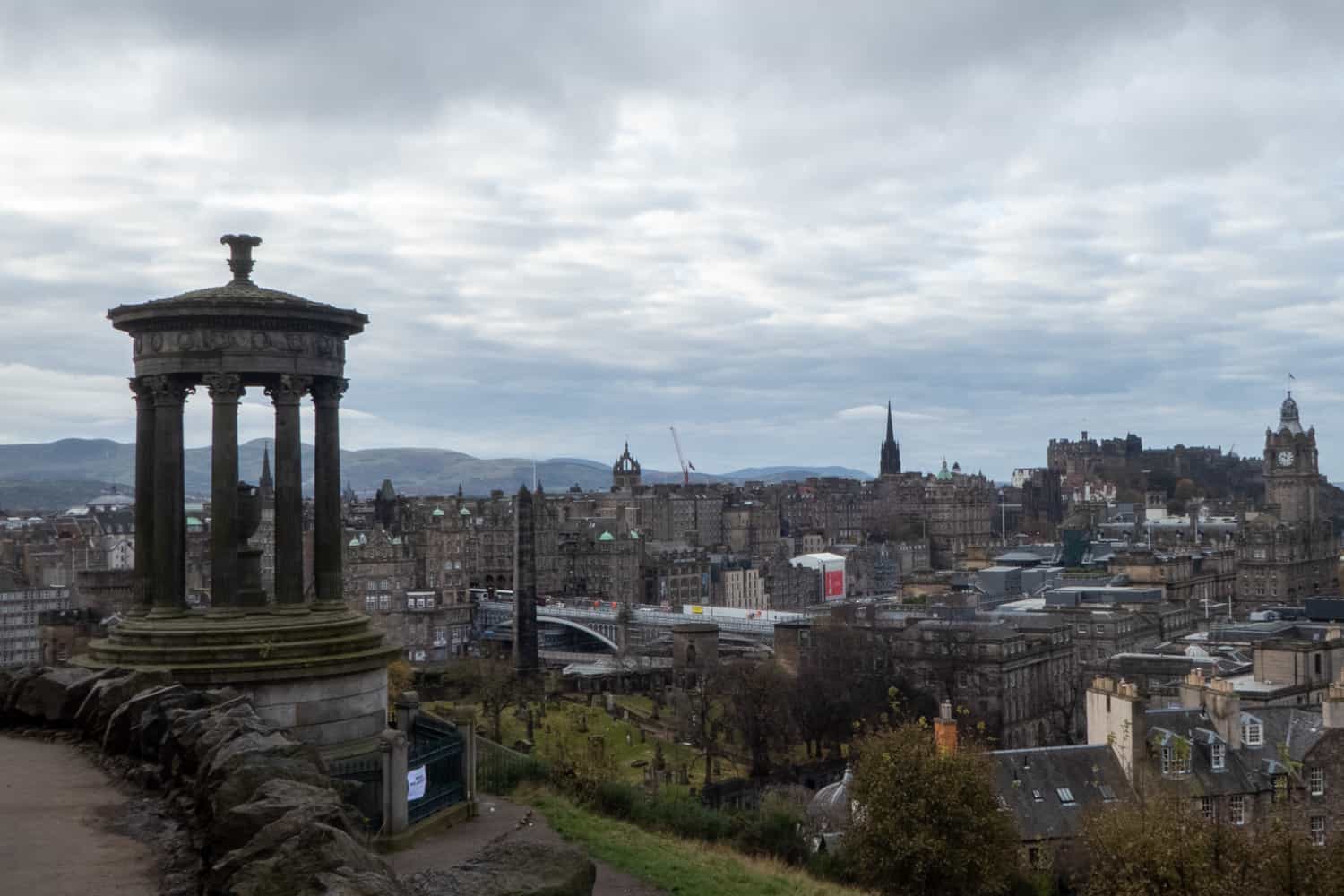 For Wildlife… 🦫
Scotland is a truly wild destination home to beautifully remote landscapes and interesting fauna. For the chance to see reindeer, head to the Cairngorms National Park. If seabirds ruffle your feathers, hop on a boat trip out to the Small Isles for the chance to see puffins, gannets and shags, among others. 
Head to Tayside in the east for the chance to spot the recently reintroduced beavers and also keep your eyes peeled for otters in the lochs! Whale watchers are frequently blessed with sightings of all kinds of marine life along the coast, especially in the months between April and October. 
For Harry Potter Nerds… ⚡ 
If you're a fan of the Boy Who Lived, you'll already know that the book and movie franchise has many a connection with Scotland. Not only has J.K. Rowling made Scotland her permanent home but you can find inspiration for the books and movie shooting locations all over the country. Check out this article for some of the best spots.  
For Hikers… 🥾
Scotland might be a small country but the highlands are known internationally for their incredible hiking trails. From the UK's most popular long-distance trail, the West Highland Way, to its most remote, the Cape Wrath trail, Scotland is not short of epic hikes and beautiful views. And if day trips are more your thing, why not summit your very first Scottish mountain? There are plenty to choose from!
For Dark History… 💀
Edinburgh is the home of all things spooky and no visit to Scotland would be complete without a trip here. Take a ride on the ghost bus or explore the creepy underground vaults below the city streets… if you dare! 
---
THINGS TO DO | Top 10 Things to Do in Scotland
1. Trek up a Munro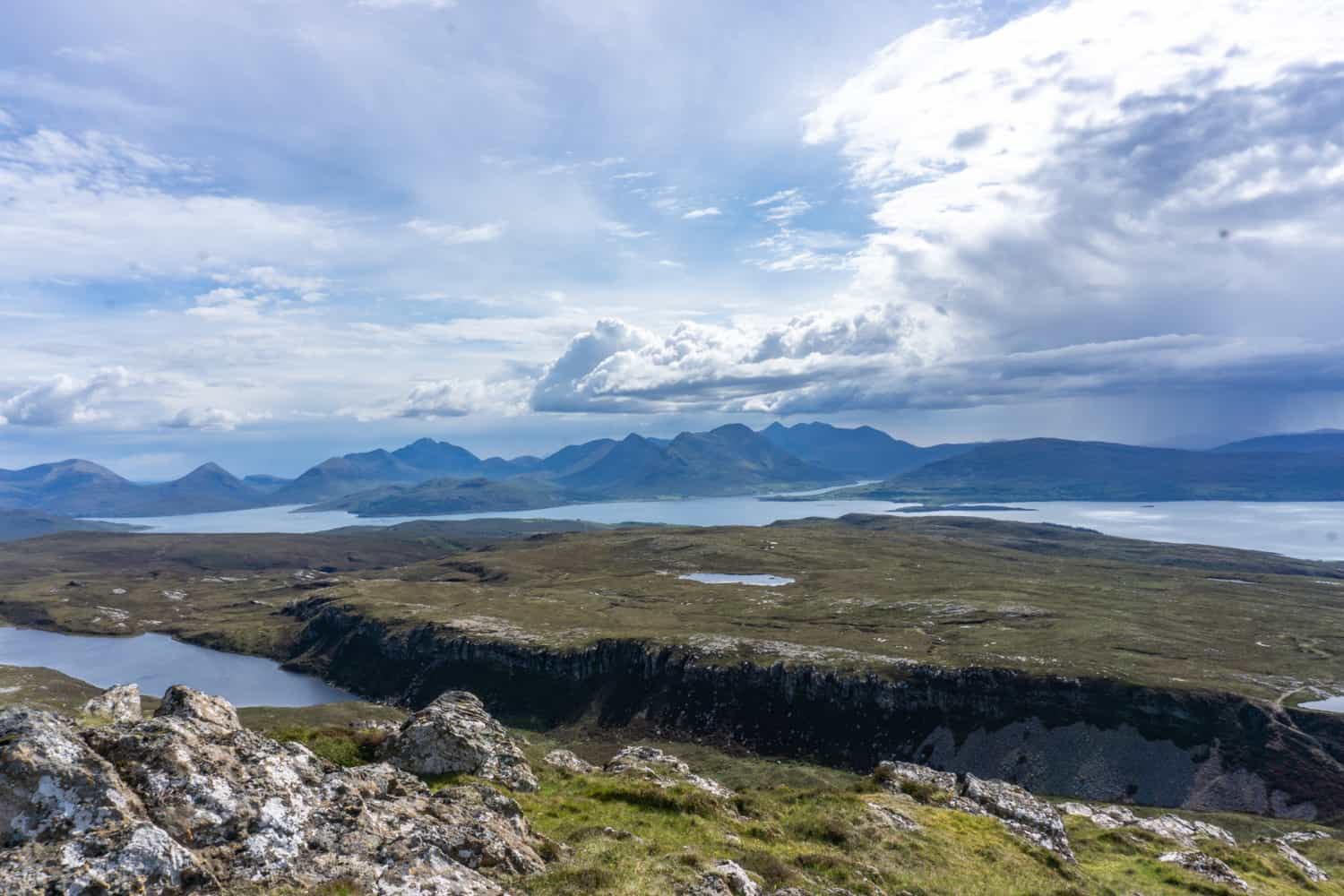 Scotland is a hiker's dream destination. With dramatic mountain scenery and sweeping vistas as far as the eye can see, the highlands attracts millions of visitors who fancy a spot of Munro bagging. Munros are Scottish mountains which exceed 3,000 feet in height. Tick off your first on your next trip!
2. Try the National Food
Liver, heart and lung from a sheep might not sound like the most appealing dish but it is an absolute must-try in Scotland. Commonly known as haggis, this is traditionally served with 'neeps' (turnips) and tatties (potatoes). Wash it down with the iconic Scottish drink, Irn Bru. (Or, if you're out for a wild one – a wee dram.)
3. Ride the Harry Potter Stream Train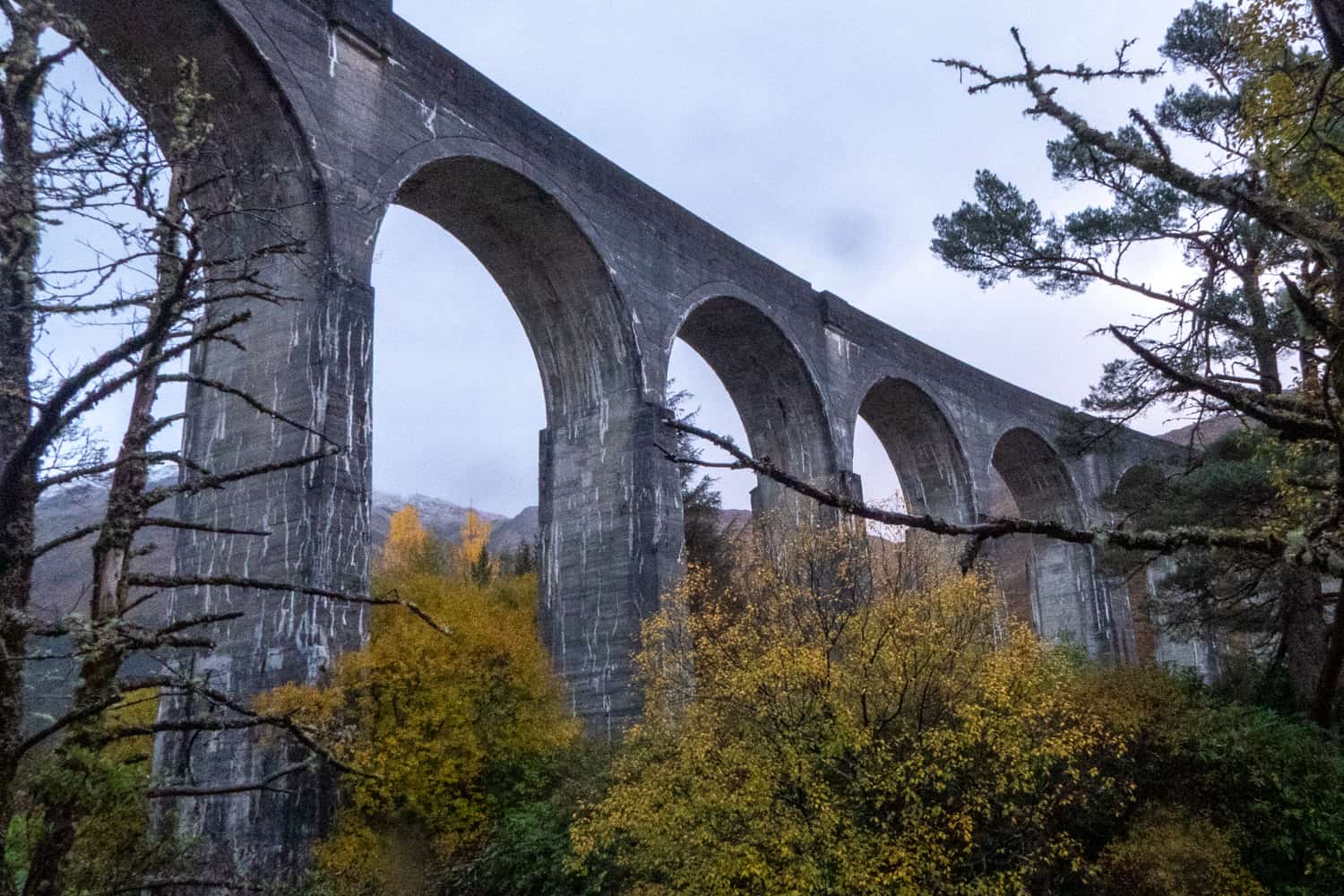 The Jacobite Steam Train connects Fort William with Mallaig. After the train was first featured in the Harry Potter movie series, crowds of people began to flock to the Glenfinnan Viaduct to see it chug by. But the lucky few who plan their Scotland visit early enough? They can grab one of the coveted tickets to actually ride the train! 
4. Search for Nessie
Ahoy there Nessie! We've all heard of the Loch Ness monster, even though we might not have seen it…yet. If you're looking for a quirky thing to do, jump on board a boat and tour this famous loch. Finish the day by heading to the Loch Ness Centre and Exhibition for a sprinkling of history about Scotland's most famous resident.  
5. Wander The Royal Mile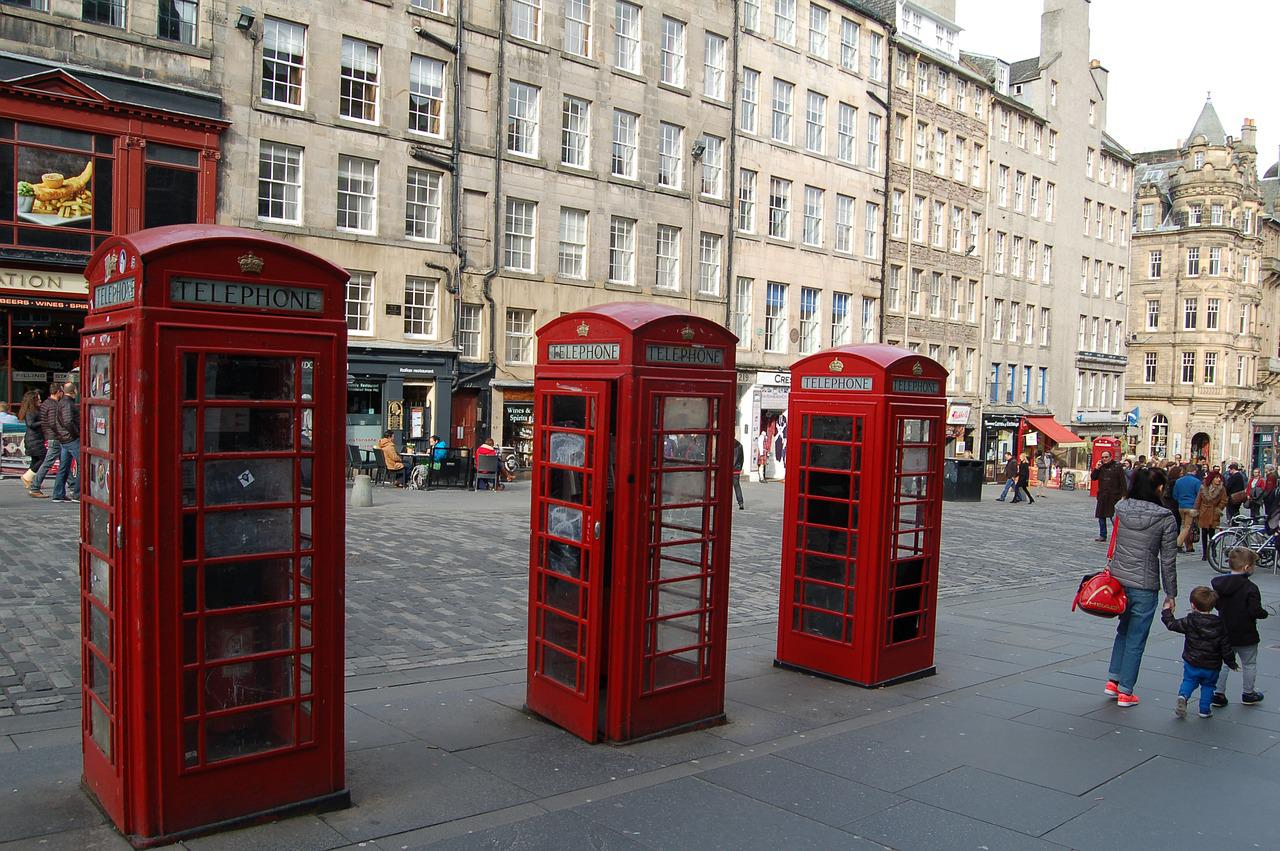 When it comes to capital cities, it doesn't get much more charming than Edinburgh. Best known for its dramatic castle which looms over the city, there is plenty to see and do in this tourism hub. Wander down The Royal Mile in search of an oaky whisky, clan tartan and all other things Scottish!  🏴󠁧󠁢󠁳󠁣󠁴󠁿 
Read more: Edinburgh itineraries. 
6. Swim in the Fairy Pools
A lot of people say that the Isle of Skye is too touristy to be worth visiting. We say that the popular spots are popular for a reason! If you're brave enough, take the plunge and swim in Skye's beautiful Fairy Pools. You'll soon see what the fuss is about!
7. Explore Stirling Castle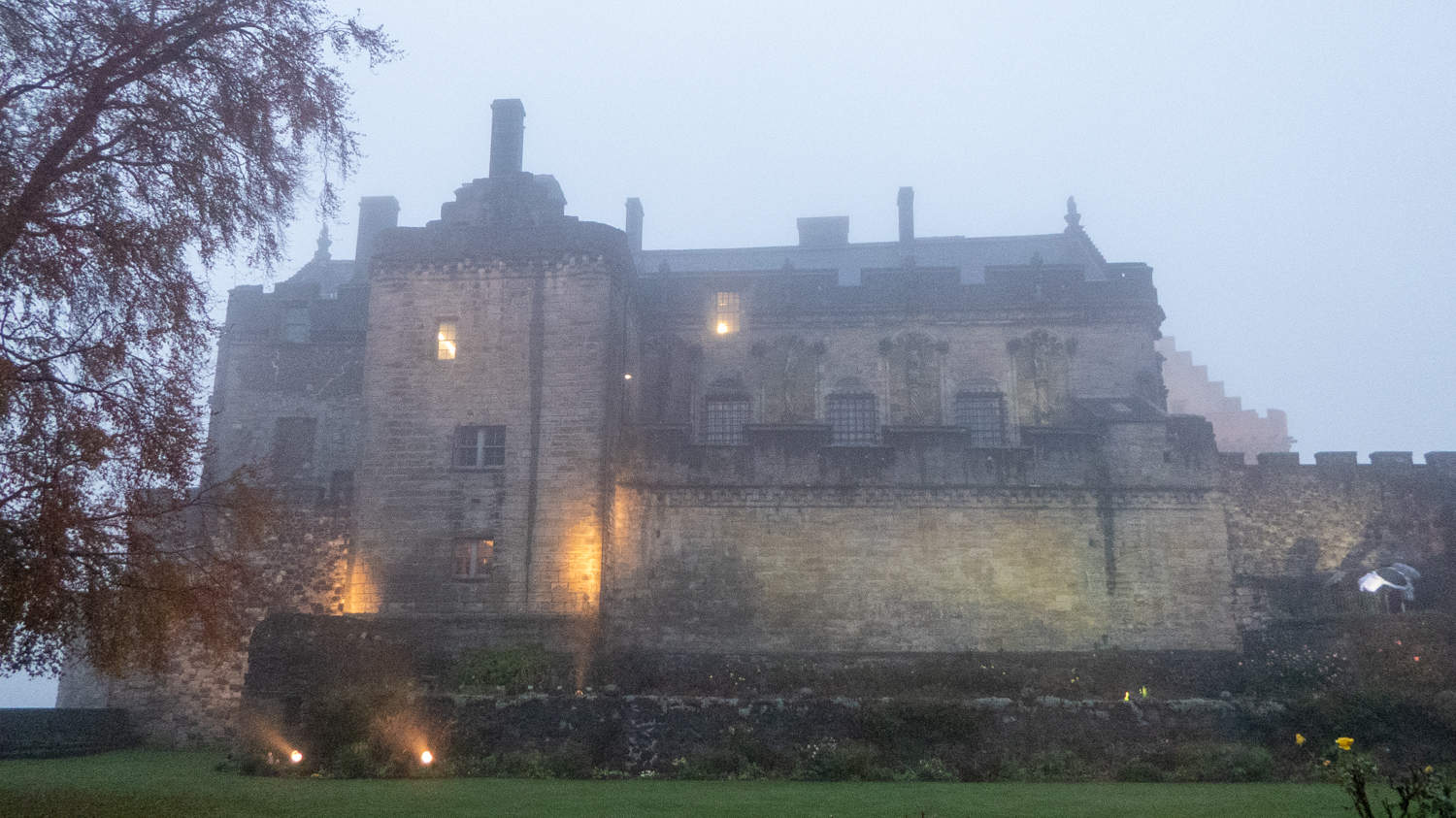 Although Edinburgh Castle is often touted to be THE castle to visit in Scotland, we respectfully disagree. Stirling Castle actually used to be the Royal residence of Mary Queen of Scots! (Not to mention it looks way cooler, especially on a stormy day!)
8. Learn the Real Story of William Wallace
We've all seen Braveheart. In fact, it's one of our favourite movies set in Europe! Still, it would be fair to say that the fact-checking department of Hollywood didn't do the best job here. To learn the real story of hardy highlander William Wallace, head to Wallace Monument in Stirling. 
9. Hike the West Highland Way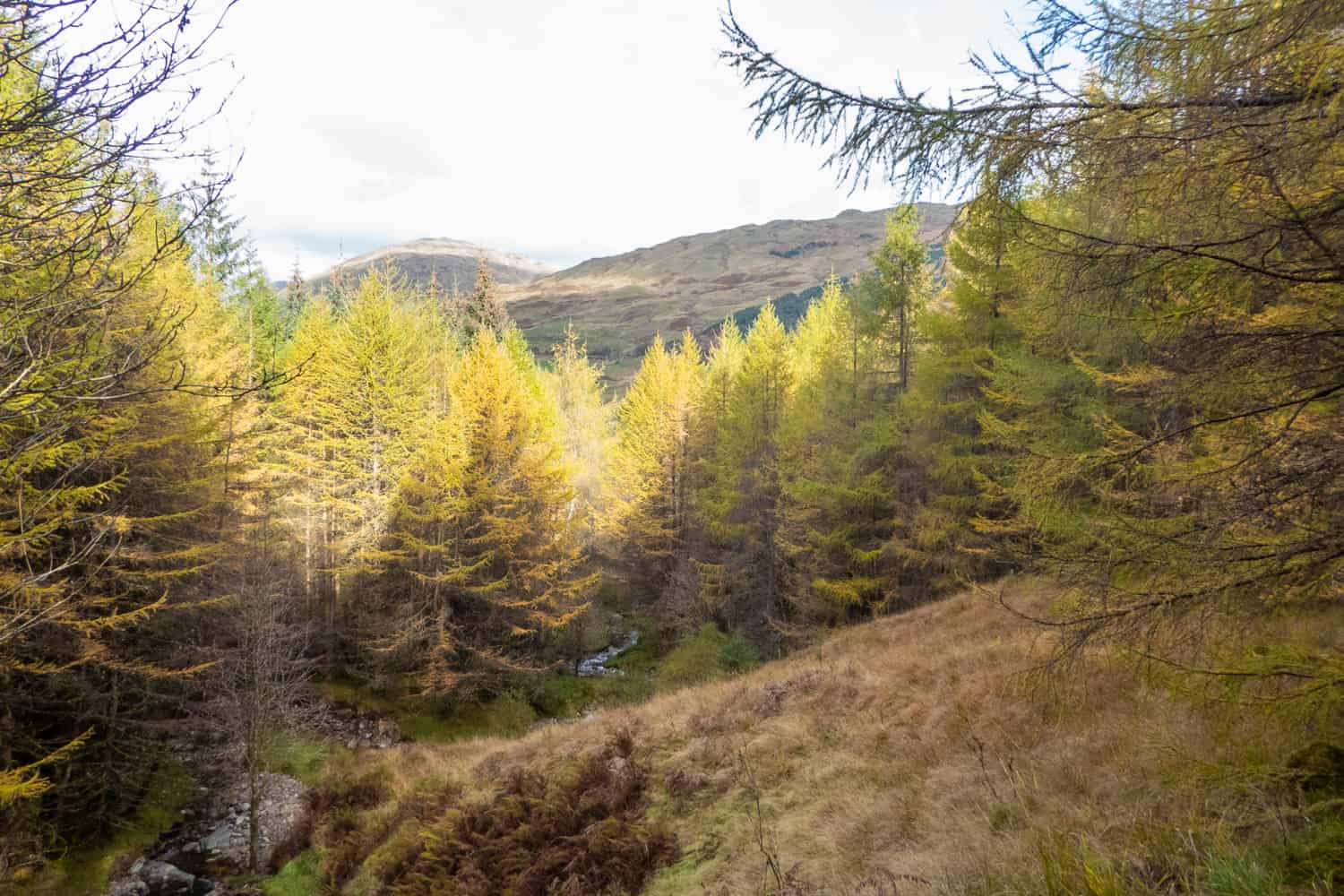 The multi-day West Highland Way trek is without a doubt one of Europe's best hikes. Weaving through the wild landscapes of Glencoe, the woodland scenery alongside Loch Lomond and the highlands of Fort William, this long-distance trail will take most walkers around a week to complete. The 'Right to Roam' laws mean you can camp along most of the way (bear in mind that there are seasonal camping restrictions along parts of the route). 
10. Party in Glasgow
Although not the biggest tourist hub, the university city of Glasgow sure knows how to dish up some authentic Scottish hospitality. Head here for boozy nights out and the opportunity to experience the urban side of Scottish culture. We apologise in advance for the headache the next day! 🤕
Do you have any questions about Scotland? Ask away in the Europe Backpacker community!