Italy in a Nut Shell
Eat! – Pasta and pizza… it's all about the carbs! For Italians, pasta is a staple part of their diet. You'll find it hard to go a day without enjoying a steaming bowl of the stuff!
Drink! – Limoncello, an sugary Italian lemon liqueur usually served cold after dinner.
Wear! – Loose, cool clothing. Remember to cover your shoulders and knees when visiting religious sites such as churches and cathedrals.
Beware! – Overdoing the gelato! Creamy, smooth and cooling, Italian ice cream is a taste sensation. But beware, a gelato a day certainly doesn't keep the doctor (or dentist) away!
Introducing Italy…
Culture vultures will be in heaven whilst exploring Italy. The country is home to more UNESCO World Heritage sites than any other country in the world… it's hard to escape the beautiful art and jaw-dropping monuments! From the banks of Lake Como to the canals of Venice, the peaks of the Dolomites and the islands of Sicily and Sardinia, expect staggering landscapes, tongue-tingling dishes and awesome architecture from the past.
Italy Basics:
Currency: Euros
Capital city: Rome
Main religion: Roman Catholic
Telephone code: +39
Time: GMT +2
Emergency numbers: General emergency: 113, Fire Brigade: 115, First Aid: 118
Italian Language Essentials:
Hello: Ciao
Thank you: Grazie
How are you? Come stai?
Can I have the bill please? Posso avere il conto per favore?
Please: Per favore
How much? Quanto?
Good bye: Arrivederci
5 Random Facts about Italy:
Out of all the countries in the world, Italy produces the most wine.

In the city of Florence, three of Italian astronomer Galileo's fingers can be seen on display at the science museum!

In Venice, there is a law that says all gondolas must be painted black.

Tourists throw almost €3,000 over their shoulders into the Trevi Fountain every single day! The change is collected and then given to charity.

There are three active volcanoes in Italy: Etna, Stromboli and Vesuvius.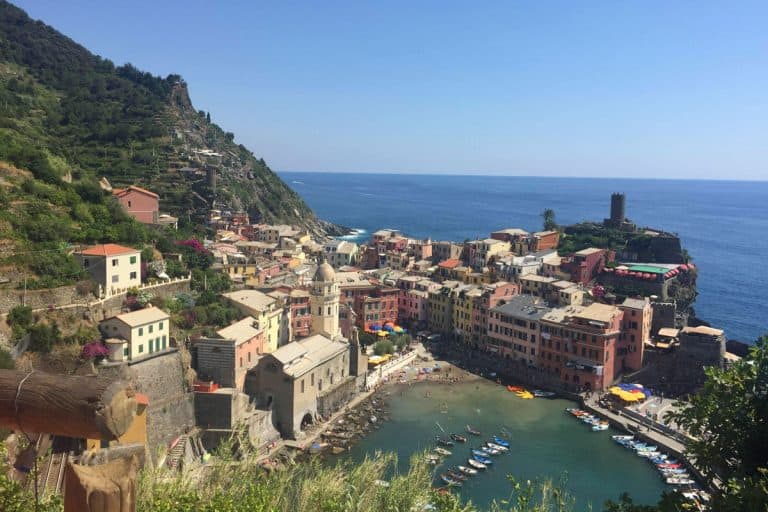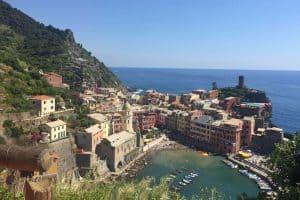 The Cinque Terre is a popular tourist attraction on the North West coast of Italy. Its quaint villages and cooling swimming spots are a favourite for people travelling through Italy. The villages are small, unique and colourful, linked together by picturesque winding tracks… This guide will give you all the essential advice and tips needed to help you to conquer the great Italian coast that is the Cinque Terre.