Italy is at the top of many a travel bucket list for good reason. With eye-popping history, gorgeous vistas, mouthwatering cuisine, and unparalleled romance – passion pours from every nook and cranny of the country. 
You could spend years backpacking Italy and still feel surprised, awed, and enchanted. Each of its major urban centers, whether Milan, Rome, Florence, or Napoli, has something distinct to offer travelers, and the coastlines, countryside, and islands give you a chance to unwind and relax, partaking in famous Italian hospitality. Read on for our insider guide to one of Europe's most popular destinations – Italy!
---
INTRODUCTION | Backpacking Italy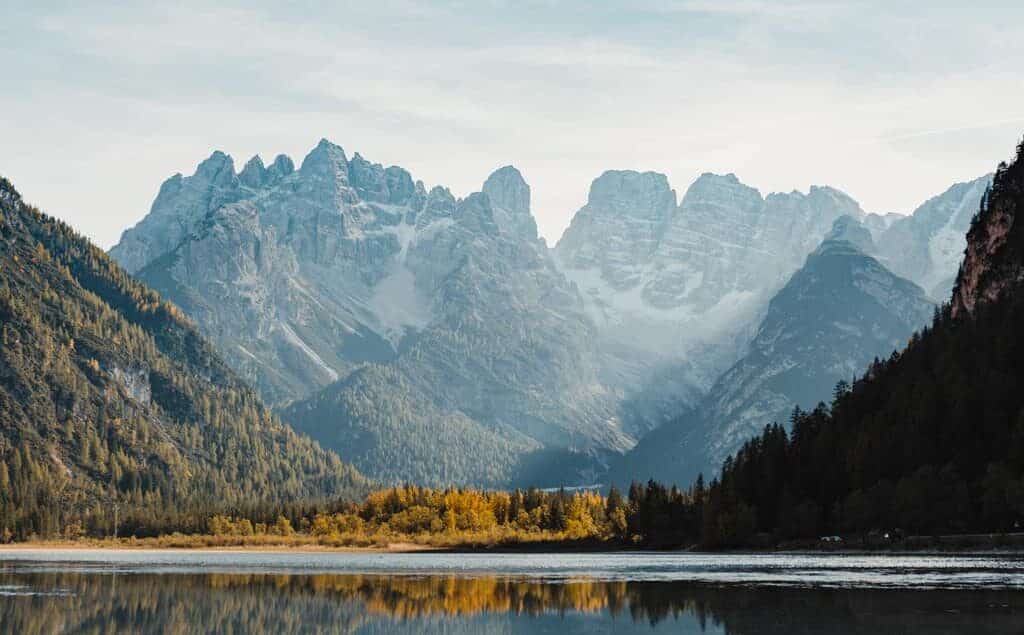 Currency: Euro (€)
Capital city: Rome
Population: 59 million
Main religion: Catholicism (80%)
Main language: Italian
Telephone code: +39
Time: Central European Standard Time (GMT+1)
Emergency number: 112
You'll love Italy if… 
You love food. Italian food is renowned the world over, and while pizza, pasta, and gelato are among the most popular dishes, you shouldn't miss out on traditional soups, desserts, and regional specialties. Everyone eats like royalty in Italy!  
You love history. From the rise and fall of the Roman Empire to the history of Catholicism and the myriad of political intrigues, machinations, and power dynamics woven through the last few thousand years, the breadth of civilization in Italy is absolutely jaw-dropping. Italy's many museums are testament to the sheer enormity of its history, from its Etruscan origins to the heyday of the most powerful empire in the world, and all the explorers, dreamers, and doers who came afterward.        
You love art and architecture. Ancient, modern, and everything in between, there are loads of ancient ruins, stunning churches in a variety of styles, and opulent homes to explore. Don't miss the multitude of museums stuffed with Michelangelo, Bernini, and Da Vinci's finest works. According to UNESCO, Italy is home to about 60% of the world's 'great art' – certainly making it hard to prioritize!
You love wine. Chianti, Barolo, Montepulciano, Valpolicella… There are over 500 unique wine varieties in Italy, with a variety of undertones, flavors, and bodies for every palate. You can tour vineyards in Italy's several wine-producing regions to learn how wines are made, or just enjoy pairing the perfect glass with each meal. 
You love cars. Many of the world's most prized motor vehicles are Italian, like Ferrari, Alfa Romeo, Maserati, Lamborghini, and, of course, the iconic Vespa. For Formula 1 fans, attending the Italian Grand Prix, or even just checking out the Autodromo Monza where it takes place, is a major must-see –  called the 'Temple of Speed' for its intense speeds. You can also tour the Ferrari factory in Maranello and check out its related museum and simulator, or check out the city of Torino, Italy's automobile capital.   
---
WHEN TO GO | The Best Time To Visit Italy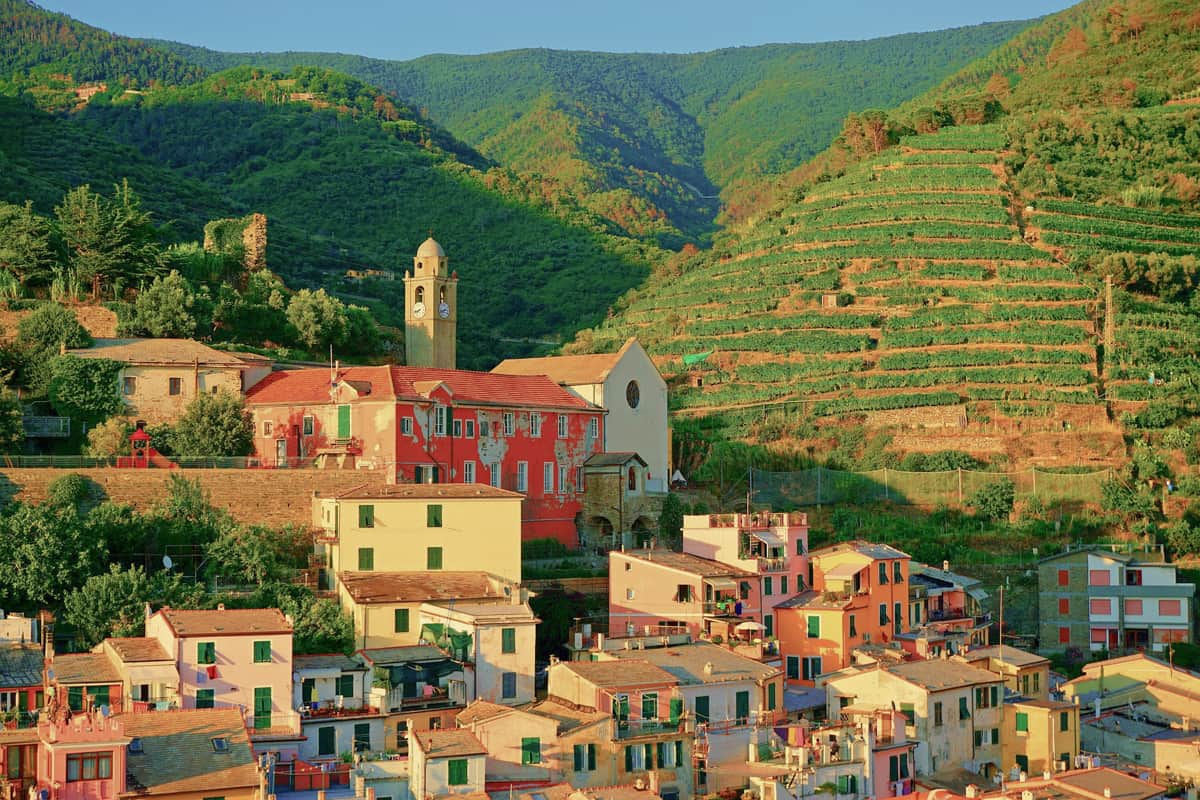 Italy overall has mild weather, though, of course, its long and skinny geography means chillier winters up north and hotter summers down south and in Sicily. The northern part of Italy is characterized by an alpine climate, meaning wetter summers and colder winters with more snowfall. The rest of the country is largely Mediterranean in climate, with hot summers and mild falls, winters, and springs. 
Italy is absolutely worth visiting year-round, but there are a few choices to be made before you go. The summer months in the vast majority of the country tend to be very hot, with air-conditioning gaining in popularity but definitely not a universal amenity. 
As in the rest of Europe, summertime is also the peak tourism season for both Italians and international visitors, and tourism numbers skyrocket. As a result, so do prices, for everything from food to attractions, and lodging. 
If you'd like a more relaxed visit with reliably-nice weather, consider the shoulder seasons of April, May, September, and October. While still quite busy, there are fewer crowds and prices are a bit more reasonable. 
If you're okay with slightly colder and wetter conditions, wintertime is a great time to visit Italy. This is particularly the case if you're a winter sports fan, as Italy has abundant skiing opportunities, but also for those seeking shorter lines for attractions and dining and much more economical lodging options. 
The only thing to note is that the smaller towns in central Italy and along the coast largely close up in winter, starting with a very extended Christmas holiday. This leads to few grocery stores and amenities being open, so it's best to double-check if you're planning to stay in a smaller town during the winter. 
Relatedly, Italy is known for its thriving cultural scene, with holidays and festivals happening year-round. It's a great idea to check what's going on during your visit, as attending a local event is one of the best ways to truly experience Italian culture. 
Experiencing Carnevale in Venice is definitely a bucket list-worthy activity, and the 24-hour-long Procession of Mysteries in Sicily is a truly unique thing to witness. In addition to religious festivals and processions around Christmas and Easter, a few cultural traditions you may not have heard of include:
Palio di Siena horse race, Siena – July/August
The Battle of Oranges, Ivrea – February
Game of the Bridge, Pisa – June
Infiorata flower festival – Orvieto, May 
Festa Della Madonna Bruna, Matera – July
---
VISAS | Do I Need a Visa for Italy?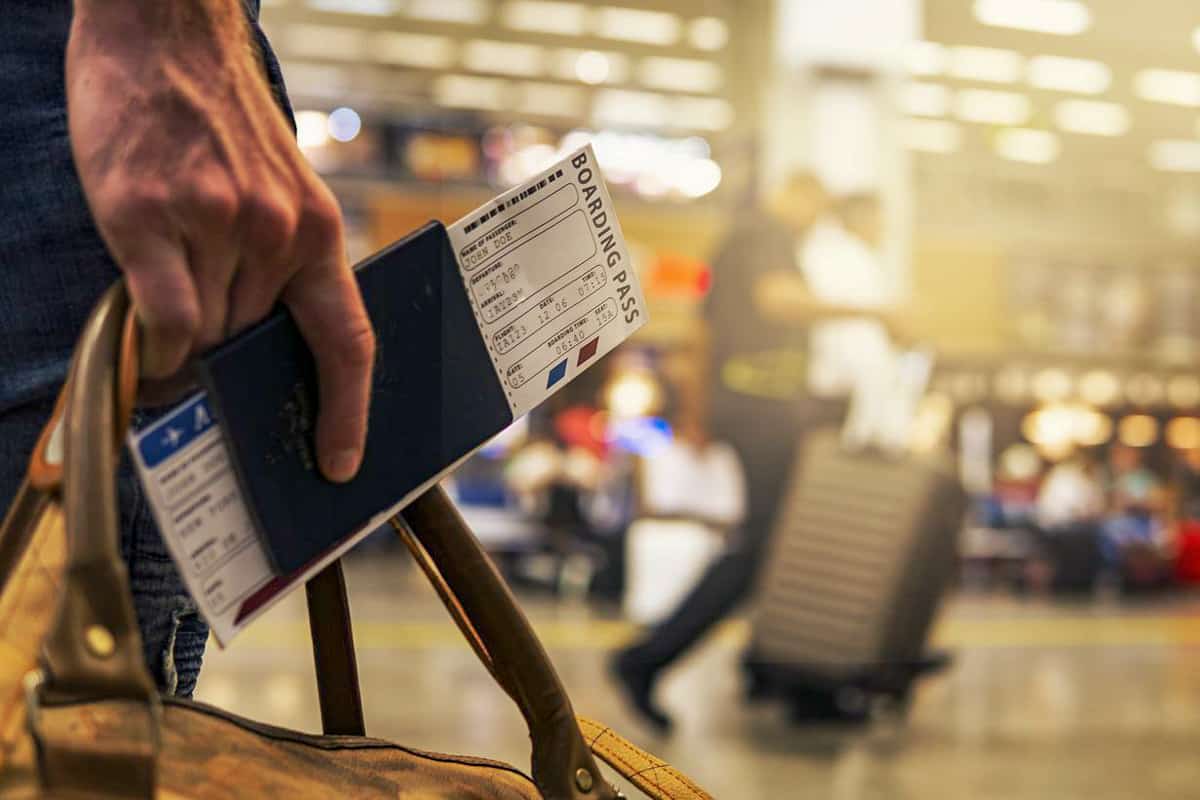 As a member of the Schengen area, the process of entering Italy is governed by Schengen rules. Many countries in Asia, North America, and South America are exempt from the Schengen visa and can travel through the Schengen bloc visa-free, including the U.S., Canada, the UK, Japan, and Australia. This gives you 90 days to travel around Italy and elsewhere in Schengen. 
If you are not from a visa-exempt nationality (and do need a Schengen visa), you also are given 90 days within the bloc. To apply for a Schengen visa, be sure to begin the process directly via an embassy, consulate, or designated representative in your country.
Visa Extensions 
Visa extensions are extremely unlikely in Italy. While not technically impossible, they are so unlikely that many people believe them to be impossible. Short of a tremendous personal emergency, extending your visa is not a reliable method to facilitate a longer stay. 
Border Runs
If your 90 days are coming to an end and you'd like to stay in Italy longer, you can reset your 90 days (and stay for 90 more!) by visiting a non-Schengen country like the UK or Croatia for 90 days. This is the case both for visa-exempt nationalities and those on a 90-day Schengen visa. If done correctly, this is legal. 
If you want to stay longer than 90 days without doing a Schengen reset, it's definitely trickier. You must first apply for an Italy Long-Stay Visa (also called a D-Visa or a National Visa), to enter Italy. Then, you must apply for a government residence permit, called a permesso di soggiorno. There are different options and requirements depending on what you'd like to do (e.g., work, study, retire, reunite with family, etc.), but note that there may be income and insurance requirements.   
Penalty for Overstaying Your Visa in Italy
Overstaying a visa is not a good idea in Italy. Due to the interconnectedness of Schengen, authorities are immediately aware of those overstaying visas. Even if you overstay by accident, there are still a variety of consequences, from fines, to temporary bans and even permanent bans. Since this decision applies to all of Schengen, overstaying can drastically affect your future travel plans and isn't worth it. 
---
HEALTH |  Considerations and Vaccines for Italy
Other than routine vaccinations, there isn't anything, in particular, to be vaccinated against in Italy. There are no additional health considerations either. 
---
SAFETY | Is Italy Safe?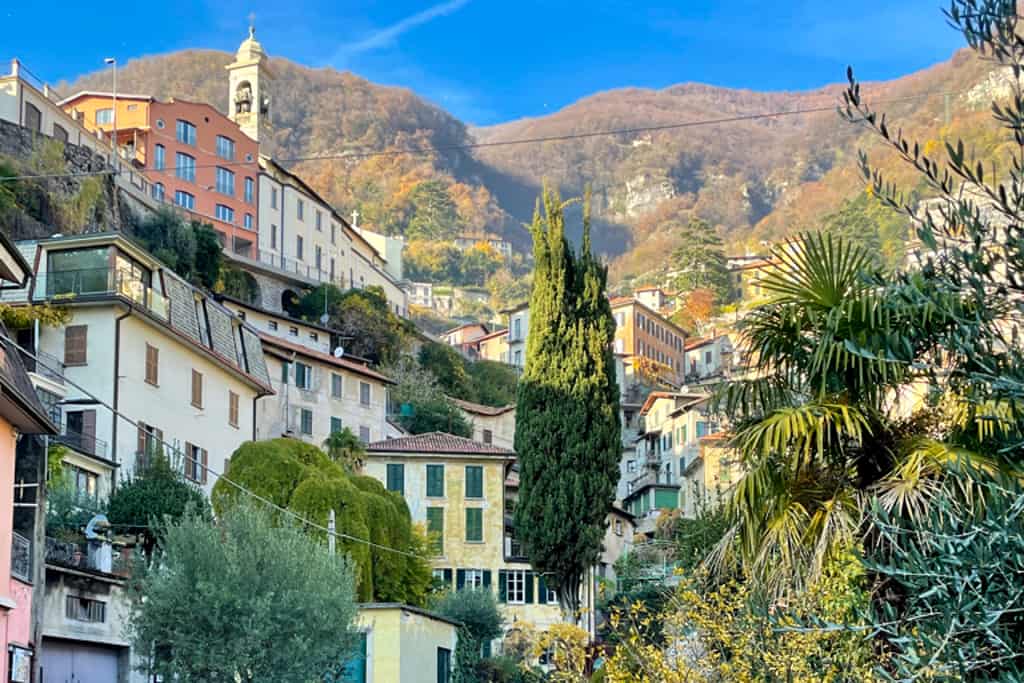 Overall, Italy is a very safe place to visit. Especially in larger metropolitan areas, it's good to be aware of crimes of convenience like pickpocketing, drink-spiking, and luggage theft. These are quite common and can definitely spoil your trip. Protests also sometimes spark police activity and should be avoided, as should derby matches between a city's local soccer teams (e.g., Roma vs. Lazio.)
Italy's geographic location puts it at risk for a few natural disasters, particularly earthquakes and forest fires. In turn, these can cause flooding, avalanches, and mudslides. If visiting Sicily or the Aeolian Islands, there is also a (low) risk of volcanic activity from volcanoes Etna, Stromboli, and Vulcano. As always, listen to local guidance and be aware of evacuation routes.
Unfortunately, Italy has quite a high rate of road fatalities and car accidents. Drivers tend to be aggressive, and the proliferation of scooters zooming through cars at breakneck speeds can add to the air of chaos. Many visitors choose not to drive, relying on public transport or ride-shares instead. With that said, if you do choose to drive while in Italy, it's best to follow what the locals do.
Lastly, Italy has great tap water that is definitely safe to drink (in fact, some of it dates all the way back to Roman-era aquifers!) and the local cuisine is fresh, bountiful, and delicious – definitely worth having lots and lots of it while you visit. 
---
TRAVEL INSURANCE | What Is the Best Travel Insurance for Italy?
Disclosure: Some links on this page are affiliate links. We always write our articles before checking if affiliate links are available.
It's never a bad idea to get travel insurance while in Europe. It gives you peace of mind if you fall ill, have an accident, or are a victim of theft. Note that if you need a Schengen visa to enter Italy, it is mandatory to have €30,000 of medical coverage via a travel insurance provider. While not mandatory for visa-exempt nationalities, it's certainly still a smart call. 
If you'll be doing any particular activities while in Italy, such as hiking, mountaineering, diving, etc. make sure your insurance covers anything that could happen during these types of excursions. 
The following travel insurers are popular in the Europe Backpacker Facebook community.
Designed for Long-Term Travellers
Available worldwide
Rolling monthly subscription 
No return date required
Check policy wording for full details 
Insurance Designed by Travellers for Travellers
World Nomads travel insurance policies offer coverage for more than 150 activities.
Get a quote, make a claim, or buy or extend your policy while on the road.
Check policy wording for full details 
Travel Insurance for Europeans
Only insures travellers from Europe
Additional activity packs available
Check policy wording for full details 
---
WHAT TO PACK | What Should I Pack for a Trip to Italy?
While you'll likely be able to find most things that you get at home in Italy, there are a few things you should consider bringing with you on your trip: 
A refillable water bottle: Fresh tap water is often available for free at ornate fountains around Italy's towns and cities.
Sturdy but fashionable shoes: Italy is full of uneven cobblestones and hilly streets. Hiking sneakers will make you stand out (not in a good way), but there are more trendy options that still have ankle support.
A cross-body bag: Pickpockets are quite adept in Italy, and as a rule of thumb, it's best to shelter your belongings in front of you or add barriers to prospective bag-snatchers like zippers or thicker straps that go across your body. If you're worried about theft, consider investing in an anti-theft backpack.
A scarf or shawl to enter churches: Exposed shoulders or knees will block your entry to religious spaces, one of the most popular places to experience art and architecture in Italy. It's a good idea to have a scarf to cover up just in case or stick to breezy linen and similar materials that will keep you covered but cool.
Nicer clothes (particularly for evenings out): The Italians are known for being snazzy dressers. Tourists tend to stick out if they dress too casually, particularly in the evening when Italians usually change clothes for aperitivo time and nights out. 
👉Read More: Packing List for Europe👈
---
FLIGHTS | Airports and Airlines in Italy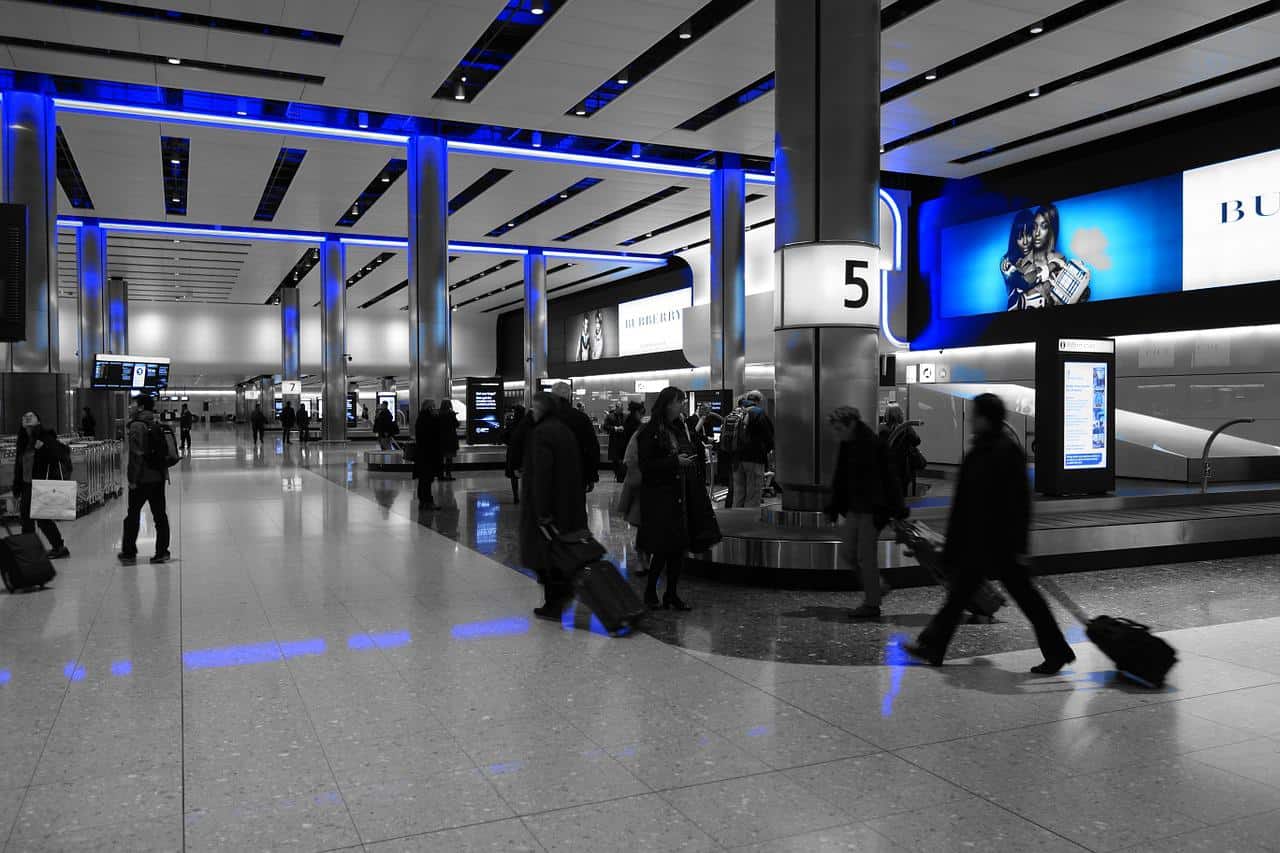 Flying to Italy
A great thing about Italy is its many airports, making international, regional, and internal travel easy. While many international tourists fly into Rome, other cities like Milan, Venice, Pisa, and Bologna also have bustling airports. It's a good idea to check which airport is cheapest if you plan on visiting several Italian cities, and when traveling between them, compare flight prices to trains or buses to see what works best for you. 
As in the rest of Europe, multiple budget airlines are operating within Italy, with very enticing fares. Be sure to check out the mostly-reliable easyJet, as well as the infamous RyanAir. Other budget options include Vueling, Air Dolomiti, and WizzAir.
Flying Within Italy
Domestic flights are quite reasonably priced on carriers like Alitalia and easyJet, and Italy is overall well-serviced by air. To get to places like Sicily or Sardegna, your best bet is likely to fly, but elsewhere it's a good idea to compare types of transport. 
Keep in mind that, like in other large cities, airports in metropolitan areas are often quite far from the city center – necessitating an expensive taxi or long bus/train ride. Trains usually drop you off right in the middle of the city. 
---
LANGUAGE 
The main language spoken in Italy is Italian, though most places have fairly high comprehension levels of languages like English, Spanish, French, and German. Italian is a beautiful language, and knowing a few words and phrases will certainly win you over with locals.
Hello and goodbye: Ciao
Yes: Si
No: No
How are you?: Come stai?
Thank you: Grazie
You're welcome: Prego 
Please: Per favore
Cheers: Salute! 
Excuse me: Scusi 
I'm sorry: Mi dispiace
See you later: A presto!
---
COMMUNICATION | Phone and Internet in Italy
It's easy to get a SIM card in Italy from a variety of providers, like TIM, Vodafone, or Iliad. Keep in mind that a form of ID is needed to purchase one, but they are readily accessible in prepaid or plan format from retailers in cities and airports. 
Relatedly, WiFi is also readily available. While many cities have hotspots in a few areas of town, these aren't always reliable. Many hotels and cafés also have WiFi, but often on unstable or unsecure networks that may not be suitable for streaming or video calls. 
---
BUDGET | How Much Does It Cost to Backpack Italy?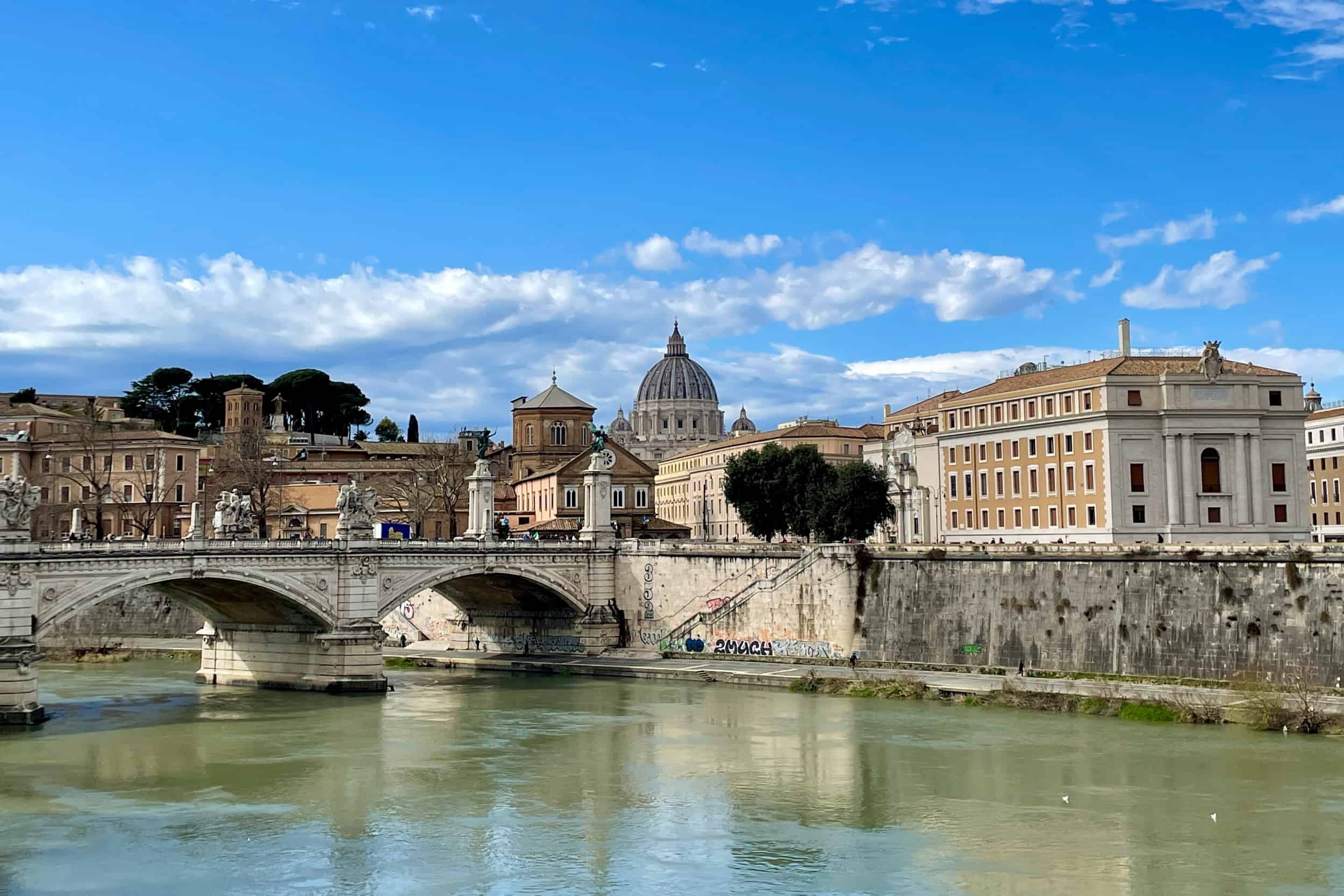 Italy is a bit less expensive than other European destinations, but while shoestring travel is possible, costs depend a lot on the time of year and where you're visiting. You can anticipate spending anywhere between €50 and €180 per day in Italy – largely depending on your accommodation choices.
As of the writing of this article, the USD and the euro are almost at parity (approx. $1 = €1), but this tends to fluctuate regularly, so it's a good idea to check exchange rates regularly to determine your budget.
Cost of Accommodation in Italy
The cost of lodging varies widely in Italy depending on where you're staying and what type of accommodation you prefer. Dormitory-style hostels start at around €18 per night, with a private room at a hostel or budget hotel costing from €35 to €100. 
The cost of fancier hotels varies a lot depending on when you visit – sometimes a hotel will cost €400+ in peak season and €50 in the off-season. Note that sometimes, budget hotels can be cheaper than hostels, especially if you're willing to share a bathroom, be sure to price-compare when you book.
Relatedly, there is a phenomenon in Italy called agriturismo that is rapidly growing in popularity. Essentially farms equipped to have overnight guests, you can expect world-class food and hospitality, beautiful surroundings, and to see what life is like for local farmers. Note that you usually need a car to access these sometimes-rural places, but they're a great accommodation option that offers a really neat cultural experience.
Cost of Food in Italy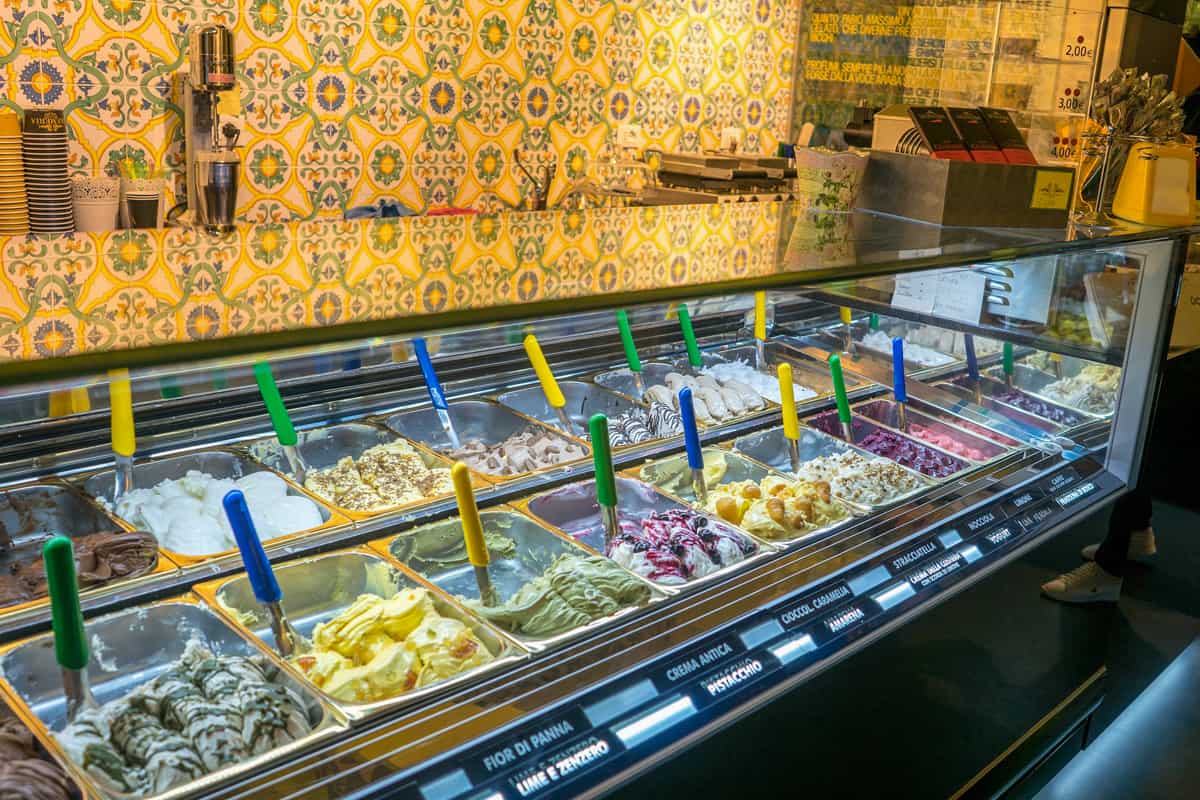 Absolutely delicious food is abundant in Italy… pizza, pasta, desserts, soups, salads, and treats for every palate. Food can vary from quite reasonably priced to very, very pricey – but there are some tips you can keep in mind to get the best quality and best bang for your buck.
Avoid eating anywhere in the vicinity of a main square: these are tourist traps that usually feature high prices, low quality, and poor service. Instead, ask locals where they eat. Italians are extremely passionate about food and will have loads of recommendations at better price points.
Avoid gelato that looks 'fluffy': this means it's been puffed full of air and sugar, rather than the more satisfying ingredients of cream and flavorings. It's a clear indication of a tourist trap.
If you sit down at a table at most restaurants, expect a €1-3 coperta, or sitting fee – if you do takeaway, you avoid the fee. 
Consider eating pizza al taglio: you pay per weight, and it's wrapped up to go, also a good way to avoid that coperta. Takeaway sandwiches offer a cheap and filling lunch, usually costing €5-8.
You can expect to pay anywhere from €8-15 for sit-down lunch, €4-8 for takeaway, and €30+ for a fancy dinner out on the town. A more laid-back dinner will set you back €10-20, and a cappuccino shouldn't cost more than €2-3. Grocery shopping is also a good way to save money, as usual, but eating out in Italy is worth splurging on. 
Cost of Alcohol in Italy
Beer can cost as little as €0.80 if bought at a grocery store, or €4-5 at a bar. Some inexpensive local beers to try include Moretti, Peroni, and Ichnusa. Craft and microbreweries are growing in popularity steadily in Italy, but don't seem to have supplanted the national favorites quite yet. 
Similarly, a glass or pitcher of house wine (called table wine in Italy) is also surprisingly cheap and always delicious, sometimes as low as €3-4 for a pitcher. Bottles can also be quite cheap or very expensive depending on the brand, but wine is usually the beverage of choice in Italy and is quite affordable to sample. 
Cost of Activities in Italy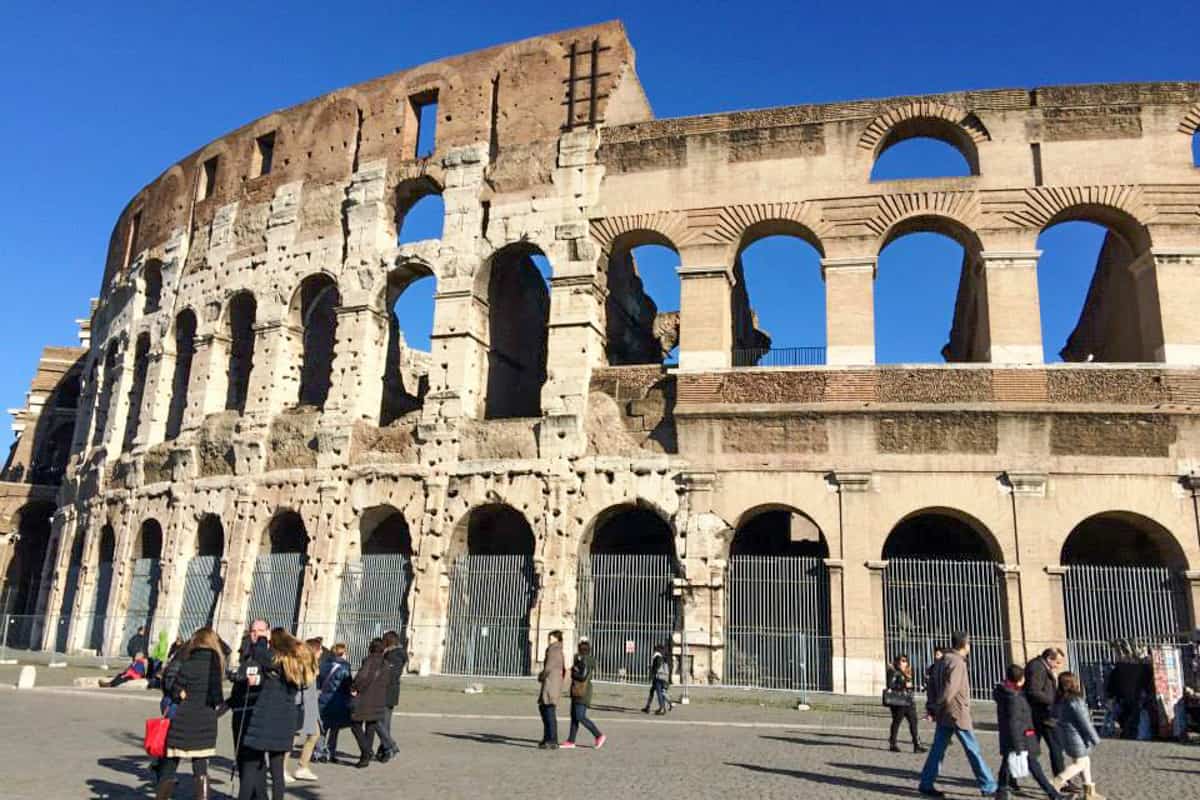 Note that many, many activities in Italy are free. Iconic sights like the Rialto Bridge, the Trevi Fountain, the Ponte Vecchio, and the Spanish Steps can all be explored free of charge, as can the country's myriad piazzas, parks, and historic city centers. 
Entry to most churches and basilicas is also free, but donations are often encouraged – so no need to worry about entrance fees to St. Peter's, St. Mark's, or the Cathedral of Florence, though the lines to enter can be staggeringly long. The Duomo in Milan is a notable exception, see below. 
To get a bit of an idea of costs and prioritize accordingly, here is a list of some of Italy's most popular attractions that do have entrance fees:
Tour of Roman Forum and Coliseum: from €30
Entrance to Vatican Museums: €17 for basic ticket, €7 for audio guide*
Entrance to Galleria Accademia: €12*
Castel Sant'Angelo entrance: €12
Juliet's house entrance fee, Verona: €6
Vineyard tour, Tuscany: from €160-€500*
30-minute gondola ride in Venice: €80 daytime, €120 nighttime (fixed price)
Doge's Palace entrance fee: from €31*
Guided tour of Pompeii: from €23*
Leaning Tower of Pisa entrance: from €20
Vesuvius National Park entrance: €10
Limoncello tasting in Sorrento: from €30
Italian cooking class: from €65
Seats at a professional soccer game: start at €30 for Serie A, but can be difficult to get. Serie B and C can be as cheap as €10*
Hop-on/hop-off ferry around Lake Como: €13
Entrance to Valley of the Temples archaeological site, Sicily: €12
*Strongly recommended and/or mandatory to book in advance
---
TRANSPORT | Getting Around Italy
In addition to flying, there are multiple ways to get around Italy. The most common of these include: trains, ferries, buses, and cars or taxis/ride-shares. 
Many people choose to rely on trains for travel within Italy, as they are spacious, affordable, and largely reliable. Buses are also a great option – they're cheaper, but do tend to take longer due to traffic and related delays. Travel between the mainland and islands like Sicily is also possible via ferry.
In the bigger cities, it's usually pretty easy to get around via bus, metro, or tram. Which of these is easiest depends on the city. While the metro in Milan is top-notch, the abundance of archaeological sites that keep being discovered in Rome makes the metro less accessible and buses are a better option. 
Taxis are also fairly common, but be careful of gypsy cabs. Always get in an official taxi and ensure your driver turns on the meter. 
---
WHERE TO GO | Places To Visit in Italy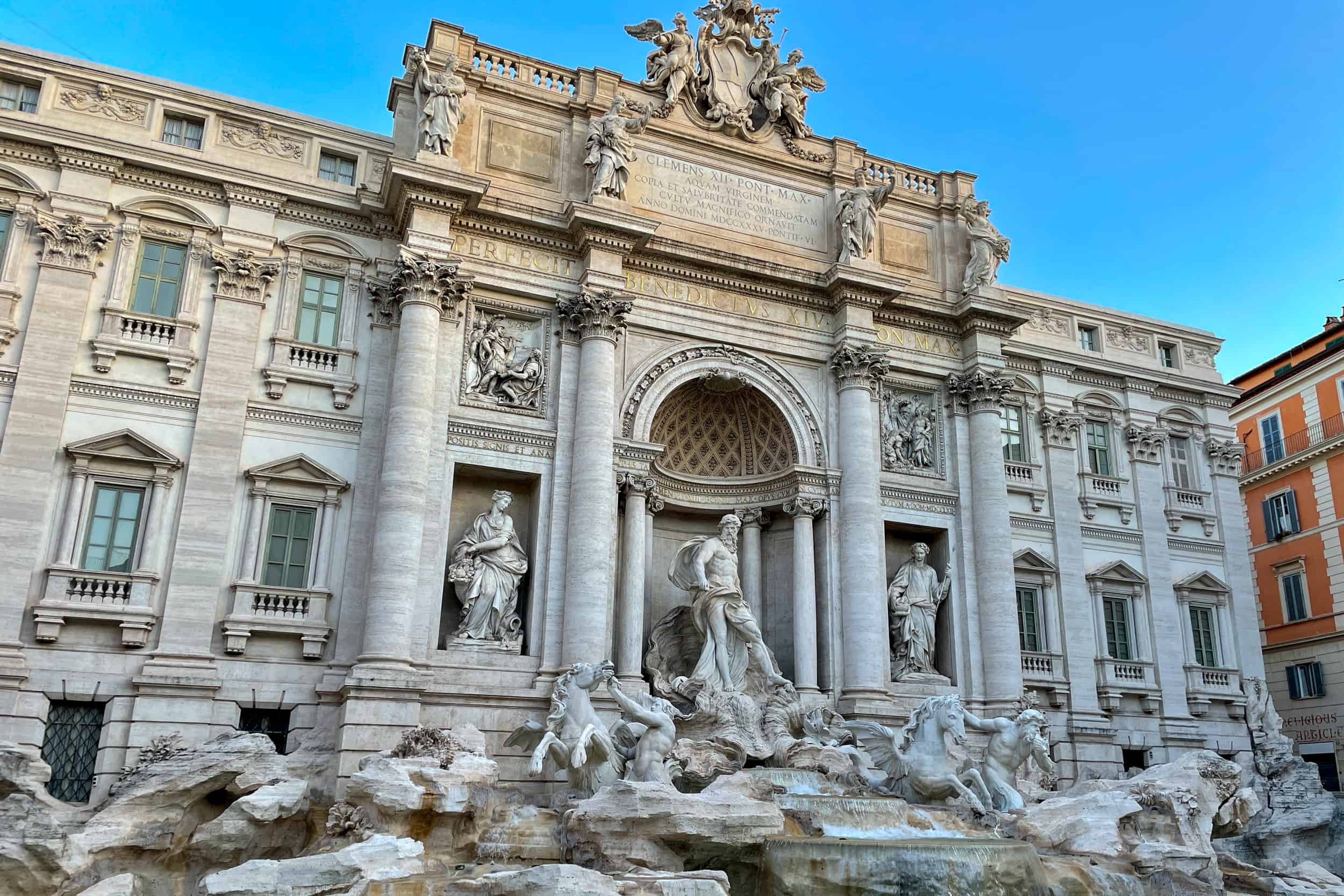 For wine aficionados: The rolling hills of Tuscany are filled with row upon row of grapevines, which in turn produce some of the world's most fabulous wines. Boasting over 100 vineyards, Tuscan wines mainly are Sangiovese grape-based reds like the iconic Chianti, but there are also some great whites from places like San Gimignano and Trebbiano. In addition to being a great place for wine, Tuscany is also drop-dead gorgeous, home to beautiful countryside as well as cities like Florence, Lucca, Pisa, and Siena.
If you're looking to save money and perhaps get a less-touristy experience, consider visiting Piemonte, home to Barolo wine and Michelin-star dining in cities like Alba. Similarly, nearby Veneto, known for Amarone, Valpolicella, and sparkly favorite prosecco, is another top wine producer conveniently home to Venice, Verona, Padua, and other popular city destinations.
For soccer fans: Italy is a passionate place, and this certainly extends to crowd-favorite sport, soccer (football). Home to professional leagues Serie A, B, C, and D, there are ample opportunities for soccer-related fun all over the country. While it can be quite challenging to score tickets for Serie A games, the other leagues are just as fun to watch and a bit more accessible. Note that if you have your heart set on watching a Serie A match (e.g., AS Roma, Juventus, or AC Milan), this will likely require some planning. 
For city slickers: From chic Milan to picture-perfect Florence, swoony Rome, underrated Palermo, or waterfront Genoa, those seeking a city break will have trouble deciding. Italian cities are packed with museums, shopping opportunities, cultural offerings, and world-class gastronomy, and Italy's biggest cities are all quite drastically different from one another, with each meriting a visit. Luckily, Italy's internal rail system makes travel between big cities a breeze, with ample opportunities to visit smaller cities nearby or go for a vineyard, beach, or mountain retreat as an add-on if the hustle and bustle get to be too much.     
For couples: All of Italy is wildly romantic, and you can't go wrong with a wine tour, agriturismo retreat, or hotel stay in a quaint city center. However, for those seeking a romantic European getaway par excellence, the Amalfi Coast and Cinque Terre are hard to beat. Featuring iconic colorful buildings climbing steep rock faces along a rugged shoreline, you'll feel like you're standing by a green screen (and indeed, these areas have been the backdrop to many a movie)! The opportunities for fine dining, relaxing, hiking, and spending quality time together are endless, making both places popular European honeymoon destinations.   
For families: Featuring beaches, boat tours, cable cars, ziplining, and its very own theme park, Gardaland, Lake Garda is both Italy's largest lake and the perfect getaway for families with kids. Particularly for families who like the outdoors and water-related activities, the time will absolutely fly by on Lake Garda. For a break from the sun, check out its many villas and castles, or rent some bikes for a shadier afternoon adventure. 
For shoestring explorers: As a general rule, the south of Italy tends to be much cheaper than the north. If a shoestring trip is what you're after, check out the regions of Sicily, Campania, Apulia, Basilicata, and Calabria. Much, much less traveled than other regions, these places have many of the same gorgeous architecture, beaches, cuisine, and cultural offerings, at lower prices and with fewer tourists. In Basilicata, check out Matera, one of the world's longest-inhabited places. Along the Tyrrhenian Sea in Calabria is the little-known resort town Tropea, and Sicily is a wealth of history, archaeology, sweeping sea vistas, and of course, cannoli. 
For art lovers: Italy is home to 60% of the world's 'great art', an overabundance of UNESCO World Heritage sites and works from history's most talented. In particular, the cities of Rome and Florence are good for art lovers, due to the impossible amount of museums there, like the Accademia, Uffizi, Vatican, Capitoline, Borghese, etc. However, keep in mind that you can also see amazing art at many churches free of charge – from Caravaggio to Rubens to Bernini, Brunelleschi, and Bramante, keep your eyes peeled for these masterworks decorating altars and lesser-known corners all over the country.  
For history buffs: Similar to the art front, Italy packs a disproportionate punch in the history department. If it seems overwhelming, it may help to pick a period you're particularly fond of and go from there. Roman Empire fans can see ruins galore in Rome (of course), Ostia Antica, Paestum (Salerno), Siracusa and Agrigento (Sicily), Verona, Pompeii, and Herculaneum. Renaissance fans will be right at home tracing the Medici influence and their ilk through Florence, Venice, and Milan, as well as less-visited Ferrara and Orvieto. Going even further back, you can still see the Etruscan influence and ruins in Lazio, Umbria, and Tuscany.  
For nature lovers: From the Alps to the Apennines to the Dolomites, to the only active volcanoes in Europe (Etna, Stromboli, and Vesuvius), and 25 breathtaking national parks, outdoors enthusiasts of all stripes will find ample things to do in Italy. Winter is a great time for skiing and snowshoeing, and summertime leads to great seaside trails perfect for a dip to cool off afterwards. If walking holidays are more your speed, the rolling hills of the center of the country are a sparkly and inviting emerald green in the springtime. 
For jetsetters: Hoping to catch a glimpse of George Clooney? Lake Como is the place to be. Offering much in the way of luxury, from waterfront villas to fine dining and yachts, it's still possible to do it on a budget if you visit Lake Como in winter. 
For collegiate enthusiasts: Visit Bologna, home to the world's oldest university, in constant operation since 1088. The campus is gorgeous, and the town surrounding it is tailored to students in a cozy and inviting way, with lots of pubs and restaurants.
---
THINGS TO DO | Top 10 Things To Do in Italy
1. Road Trip Magical Hilltop Towns in Central Italy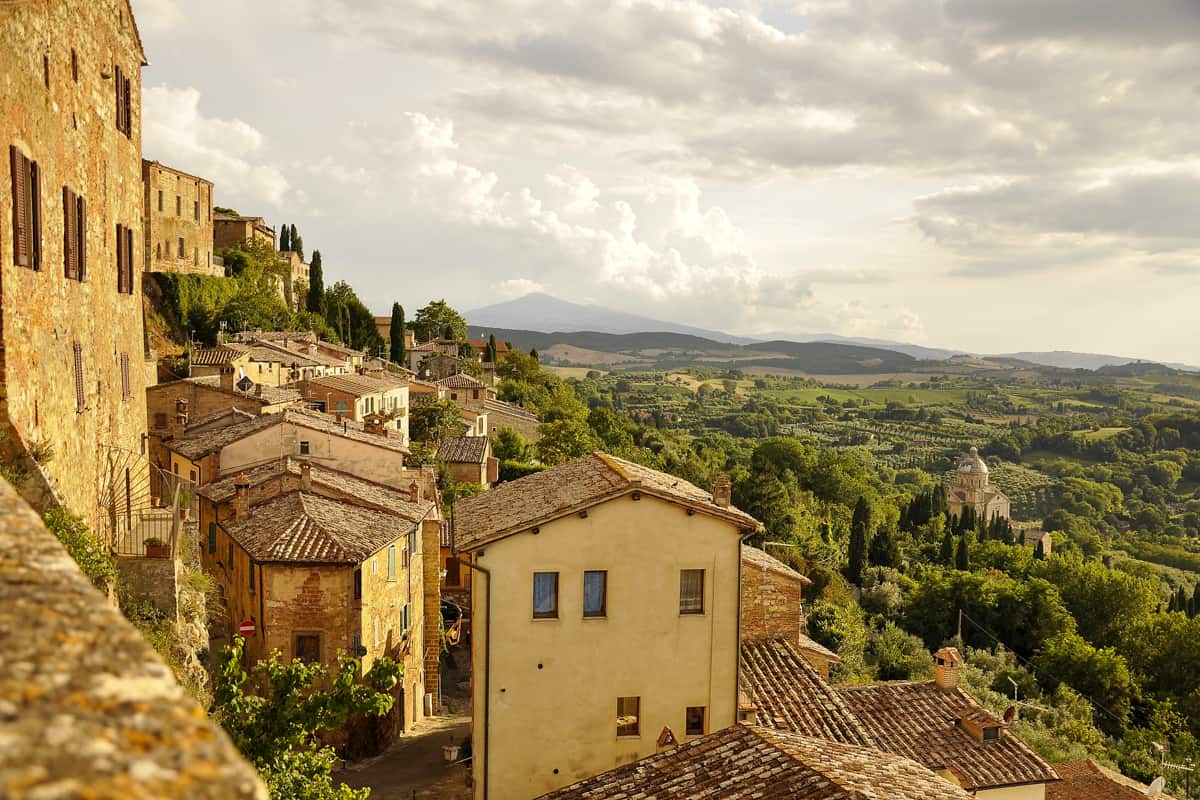 A road trip through central Italy's Tuscany, Umbria, Marche, and Lazio regions is one of the most iconic things to do if you have a car and longer than a few days in the country. You'll visit vineyards galore, and have the opportunity to stay in agriturismos or local B&Bs. 
Hilltop towns like Assisi, Spoleto, Urbino, and Pesaro beckon you to explore their meandering streets and stay for a bit. Get ready for amazing food and even better wine as well as a relaxing and rejuvenating experience. Chocolate fans should know that the Perugina factory (the company that makes yummy Baci) is in Perugia, in Umbria. 
2. Marvel at the Rise and Fall of an Empire
Not just limited to Rome (despite having quite a high concentration of ruins there), the landscape for Roman Empire history is ripe for your exploration both in mainland Italy and Sicily. 
You can climb all over the ruins in Ostia Antica, or marvel from afar at the Roman Forum, Valley of the Temples, or Hadrian's Villa. The ruins are accompanied by world-class museums and knowledgeable tour guides, worth the splurge to get the full experience. Beware that these ruins can get very, very hot in the summertime, so remember sunscreen and water!  
3. Try To Choose Just One Mountain Range To Hike In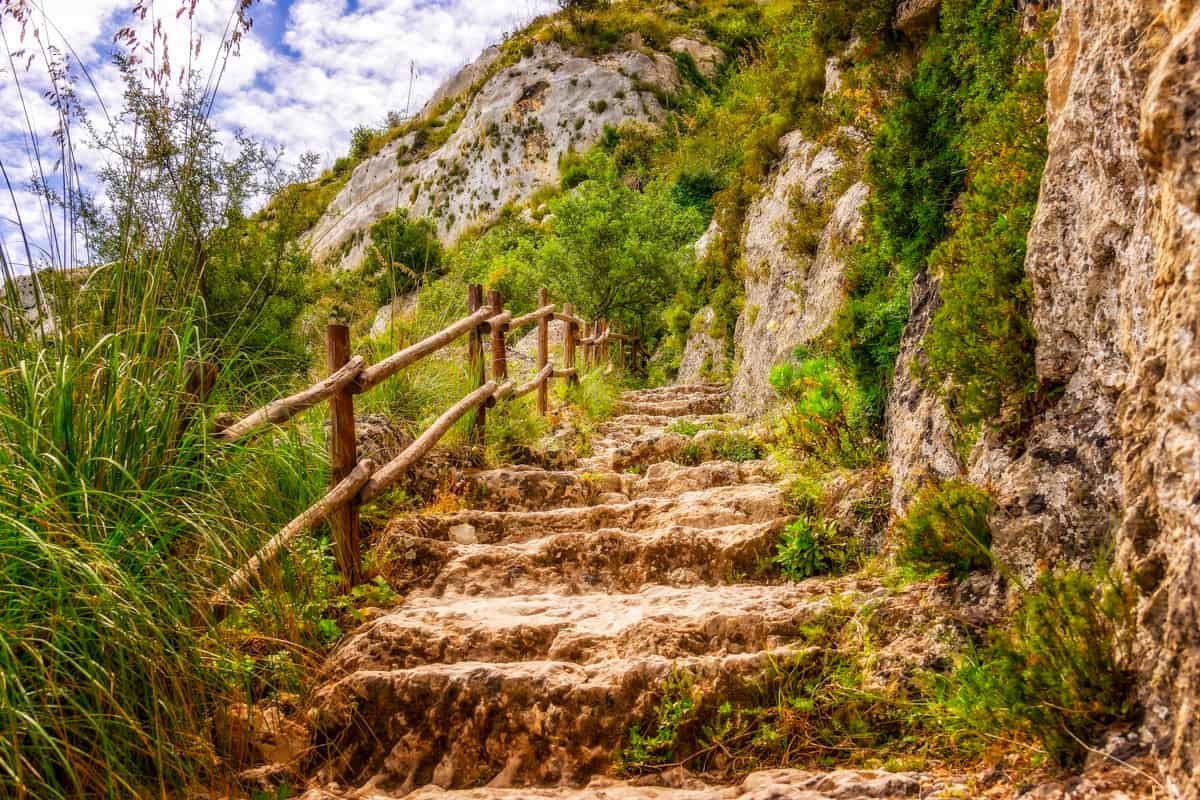 Italy is home to three majestic mountain ranges – the Apennines, the Alps, and the Dolomites. It can certainly be difficult to prioritize which one you'd like to tackle, but you truly can't go wrong with whichever you choose. 
The Dolomites have gotten particularly popular for their via ferratas, protected climbing paths at a variety of skill levels, but the Apennines are great for those seeking lower altitudes and less challenging and touristy options. The Alps are a good option for longer hikes, for their abundance of huts and overnight stopping points and more developed tourism infrastructure.
4. Or Hike an Active Volcano Instead
You're able to hike four volcanoes in Italy, three of which are active (Etna, Stromboli, and Vesuvius.) Note that only very experienced hikers who have specifically hiked volcanoes before should do so without a guide, as it can be very easy to get disoriented or lost while hiking. Note that there is also a maximum altitude that you can climb to if you don't have a guide. 
5. Experience Carnevale in Venice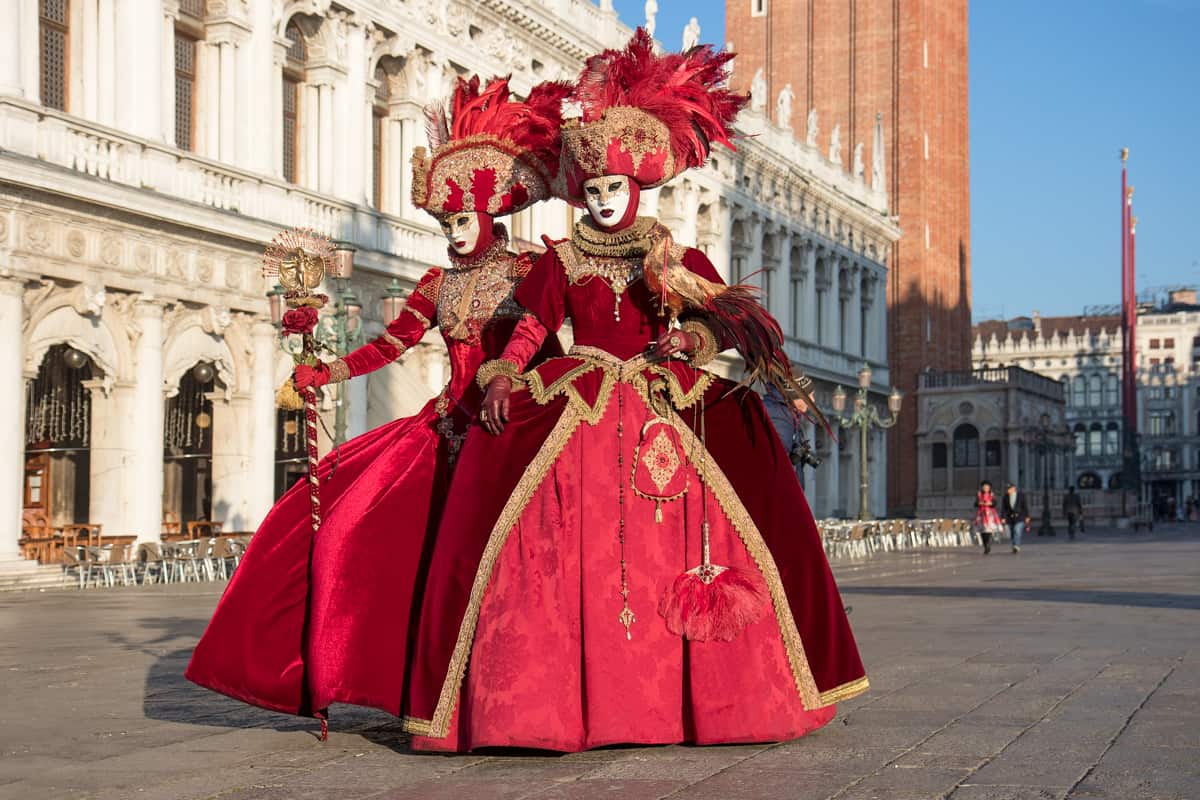 Truly a bucket-list item, Carnevale in Venice takes place over 10 days before Lent each year. Seeing the city come to life with costumes, processions, and of course, elaborate masks is a once-in-a-lifetime opportunity for many and a highlight of the year in Venice and Italy as a whole. Keep in mind that this requires quite a bit of advance planning and prices skyrocket, so book lodging ASAP. 
6. Go on 'Island-Time'
Did you know that Italy has more than 400 islands? While Sicily and Sardegna are the biggest, there are loads of islands to choose from, all with distinct charm and character. From the seven-island archipelago Aeolian Islands to swanky Capri or its lesser-known neighbors Ischia and Procida, volcanic Stromboli, or Napoleon's place of exile on Elba, you'll be spoiled for choice – just make sure to check the ferry times if you visit in the off-season. 
7. Devour Pasta, Pizza, Gelato, and Desserts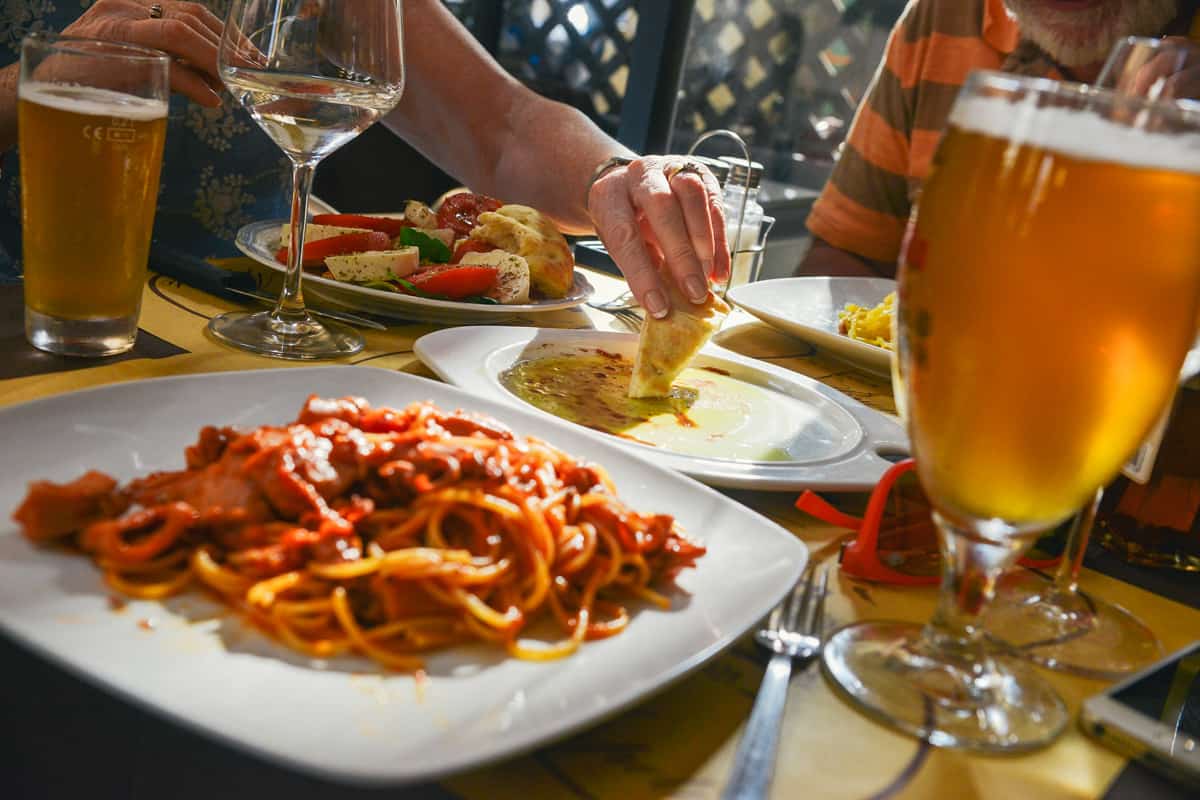 While just choosing a style of pizza can be daunting (Roman style vs. Neapolitan style is always a divisive issue), absolutely all Italian cuisine has the potential to be life-changing. While crowd pleasers like amatriciana, cacio e pepe, and carbonara are a must, it's also wonderful to try local specialties like pesto in Genoa, prosciutto in Parma, and cannoli in Sicily. 
Depending on when you visit, check out seasonal offerings like Sicilian blood oranges, Roman artichokes, and hearty winter stews with recently-harvested greens. For the most authentic food, check out osterias – known for simple pairings of wines with a set daily menu, this is Italian food at its most basic and most delicious. 
8. Experience Fashion, Opera, and Soccer in Milan
Milan is filled to the brim with cultural activities like Fashion Week, opera night at the Scala, and several soccer teams to root for. Milan has a distinctly different flavor to other Italian cities – more European chic than traditionally Italian, with ultra-modern architecture interspersed with more classic examples you'll see in other places. Milan can be a bit polarizing, so it's best to visit for yourself and draw your own conclusions. 
9. Get Hands-On With History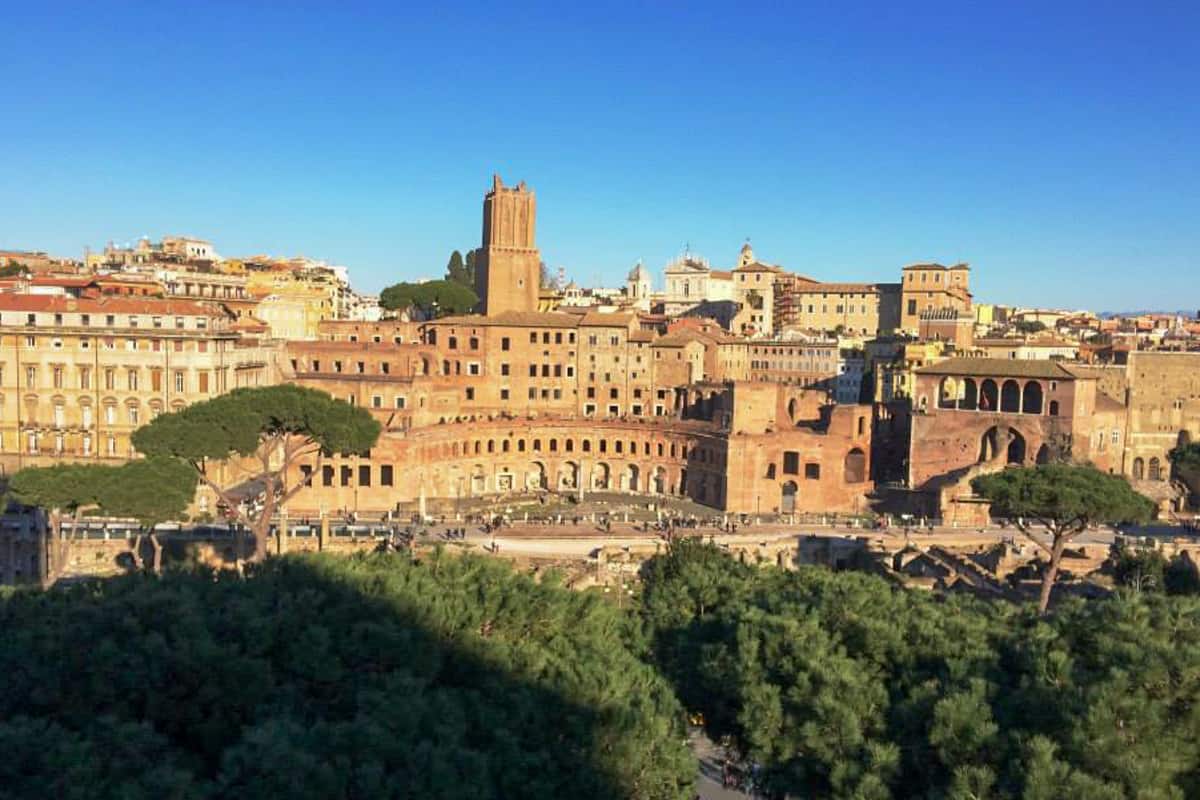 All over Italy, there are ample places to experience ancient, Roman, and Renaissance history, as well as more modern history regarding Italy's involvement in the World Wars, the Mussolini dictatorship period, and the changes in governance and identity of the last few decades. Italy as it looks today is a pretty recent thing, only dating back to 1861. The history of the Risorgimento, as this period is known, is fascinating and often overlooked in favor of the Roman and Renaissance periods.    
10. Go Museum-Crazy
Similar to the historical attractions, Italy is bursting at the seams with some of Europe's best museums. There are almost 4000 of them in total, not including its archaeological sites. Whether you're interested in art through the ages, Catholicism, sculptures, residences, ancient artifacts, or even modern art, there's surely at least a dozen museums for you, if not more. If you don't consider yourself a museum person, Italy will definitely challenge that assumption!    
We hope this backpacking guide has shown you a pinch of Italy's magic, and that you'll share your top tips and memories with us in the comments.