Europe is one of the world's premier honeymoon destinations for good reason. The sheer amount of diversity on the continent appeals to all sorts of couples, from art buffs to amateur historians, hikers, foodies, party animals, and beach bums. Easy access to top sights via train, plane, or car widen your options even further, but the sheer amount of choice can feel a bit overwhelming. 
With proper advance planning, your honeymoon in Europe will surely be among your most memorable trips ever. However, insufficient research can lead to overspending, missing out on top attractions, or even rookie mistakes, like attempting a romantic Northern Lights trip at the wrong time of year! 
Before settling on the French Riveria for my honeymoon, I researched A LOT of destinations. If you're also looking to plan the trip of a lifetime, this roundup of the best and most romantic European honeymoon destinations is sure to provide inspiration for your first step into wedded wonderland.
---
Related: (opens in new tab)
---
23 Amazing European Honeymoon Destinations 
Disclosure: Some links on this page are affiliate links. We always write our articles before checking if affiliate links are available.
1. Côte d'Azur, France
The French Riviera has long been one of Europe's most popular honeymoon destinations. Sunny, warm, and gorgeous year-round, it's packed with stunning beaches, dreamy overlooks, and cute-as-a-button towns.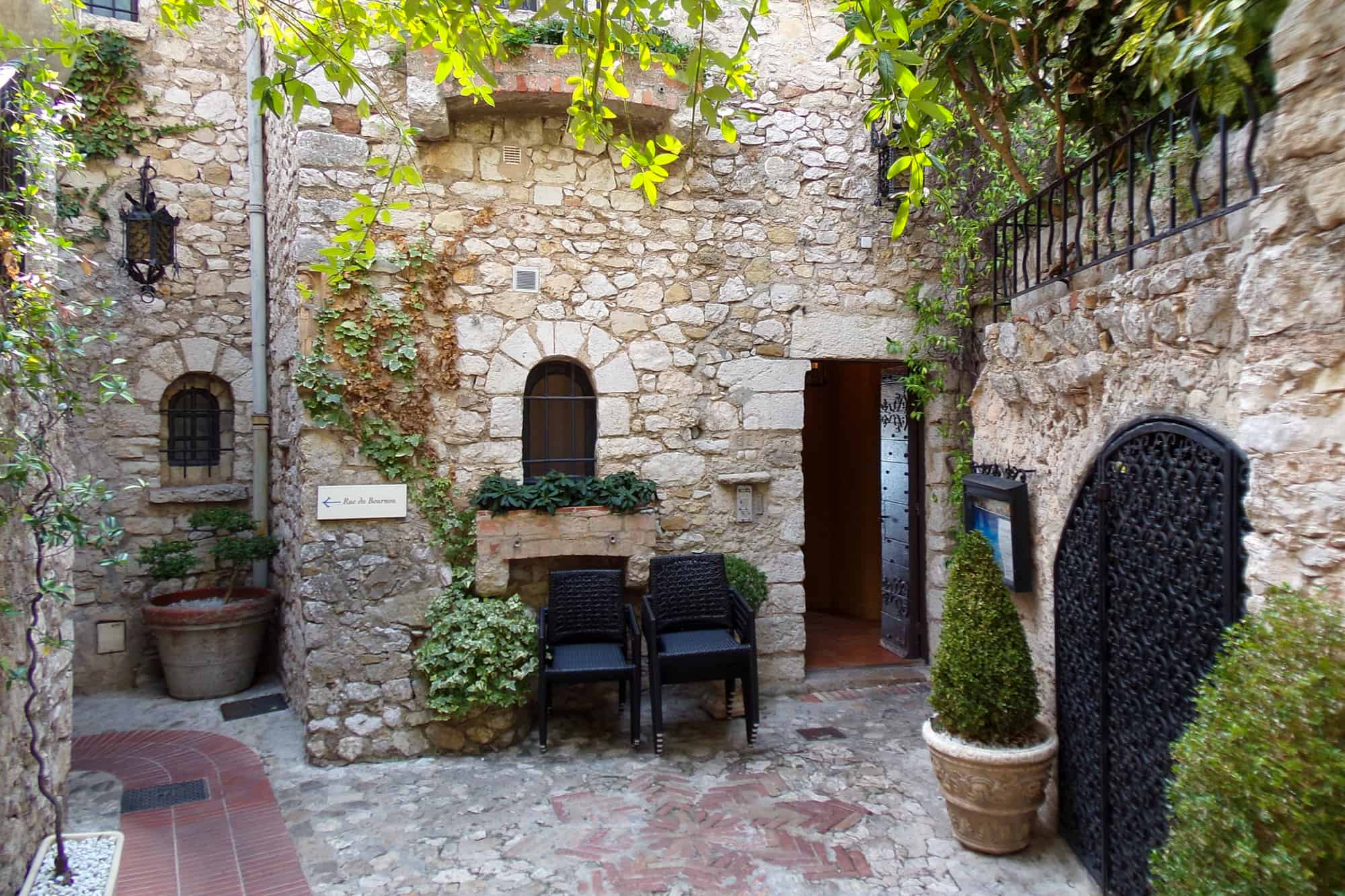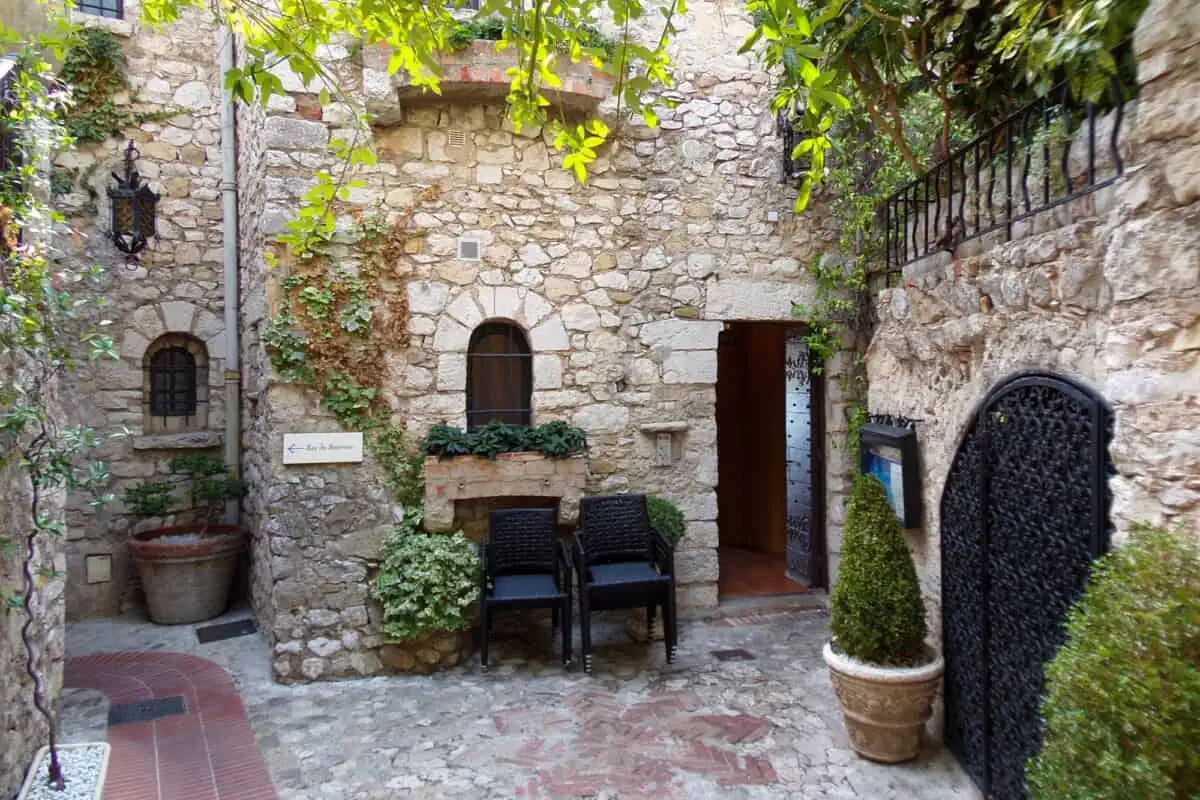 The area is eminently accessible and well-connected via SNCF, France's national rail, making car rental totally optional. Indeed, one of the best things about the Riviera is this ease of access – if you want luxury, you've got it at the private beach clubs at Cannes or St. Tropez. 
History abounds at the medieval villages perchés like Èze, and shoestring travelers will find plentiful accommodation in regional hub Nice. Small towns like Antibes, Saint Jean Cap-Ferrat, or Beaulieu-sur-Mer are ideal for romantic strolls at sunset, and nearby Monaco provides some adventure and a taste of the high life. If you want to extend your trip, it's easy to pop over to Provence or Marseilles – particularly popular in summertime for lavender blooms.
2. Santorini or Mykonos, Greece
The Greek Islands, of which there are many to choose from, are a quintessential European honeymoon destination, particularly the bigger islands like Santorini and Mykonos.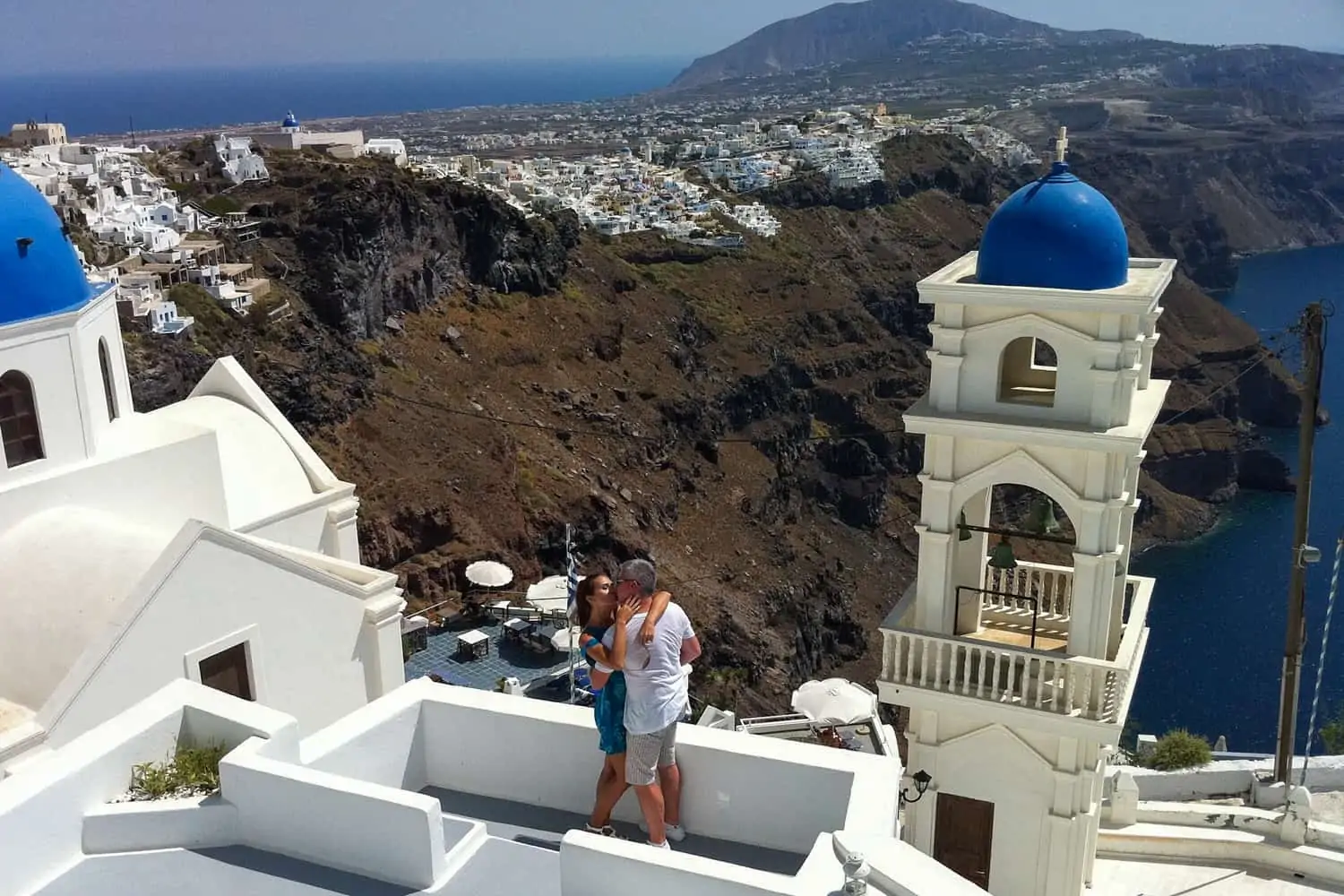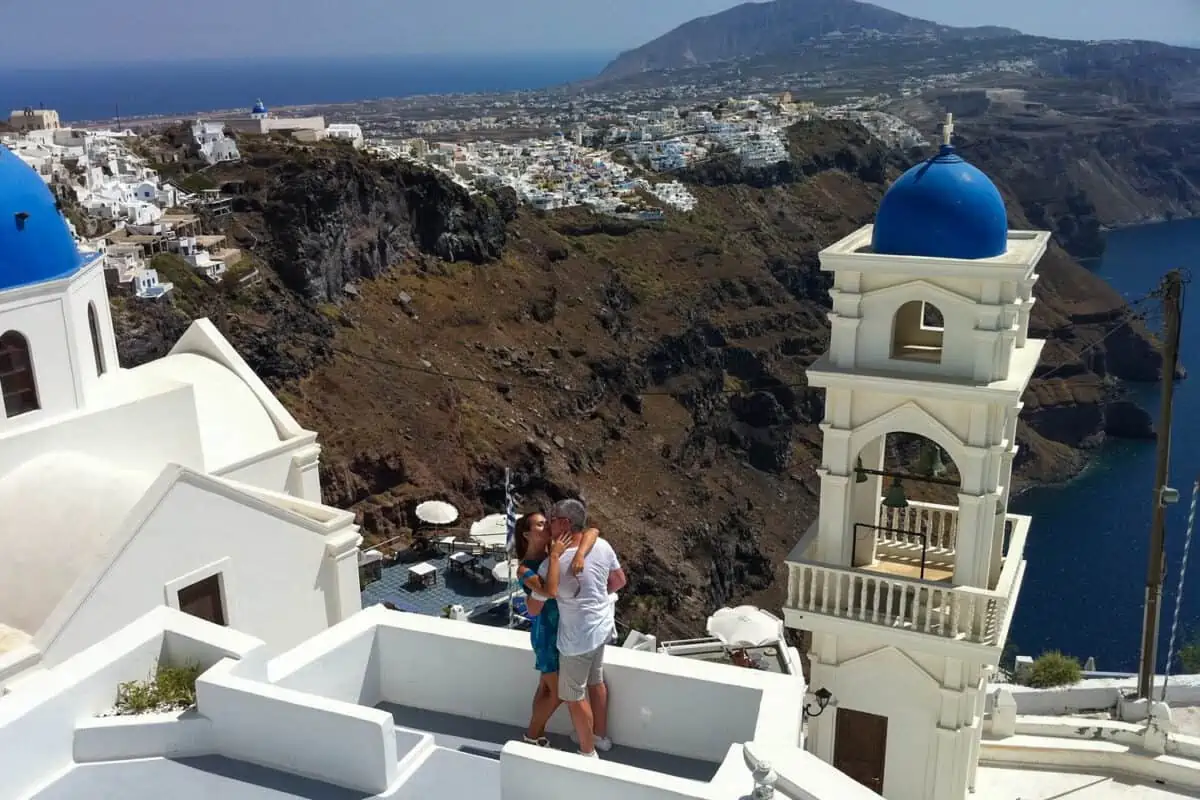 While certainly crowded in summer, the islands are a good choice for those seeking year-round 'fun in the sun' and a more traditional luxury honeymoon experience – complete with iconic photos in front of the blue-and-white buildings, easy-to-book, all-inclusive honeymoon packages, and opulent amenities like spas, private pools, and couples' massages. 
While this is certainly a very pricey experience, it's also a once-in-a-lifetime option worth considering. However, if you're seeking something a bit more low-key, but still want the Greek island vibe, you can also check out Cycladic islands like Syros or Hydra, or the more laidback Paros. 
3. Mallorca or Ibiza, Spain
For an island honeymoon experience that's a bit easier on the wallet than Greece, check out the Balearic Islands, Spain's four-island Mediterranean archipelago. While widely known for its club scene, there are plenty of quiet retreats to be found here as well, from yoga to hiking and Moorish architectural sites.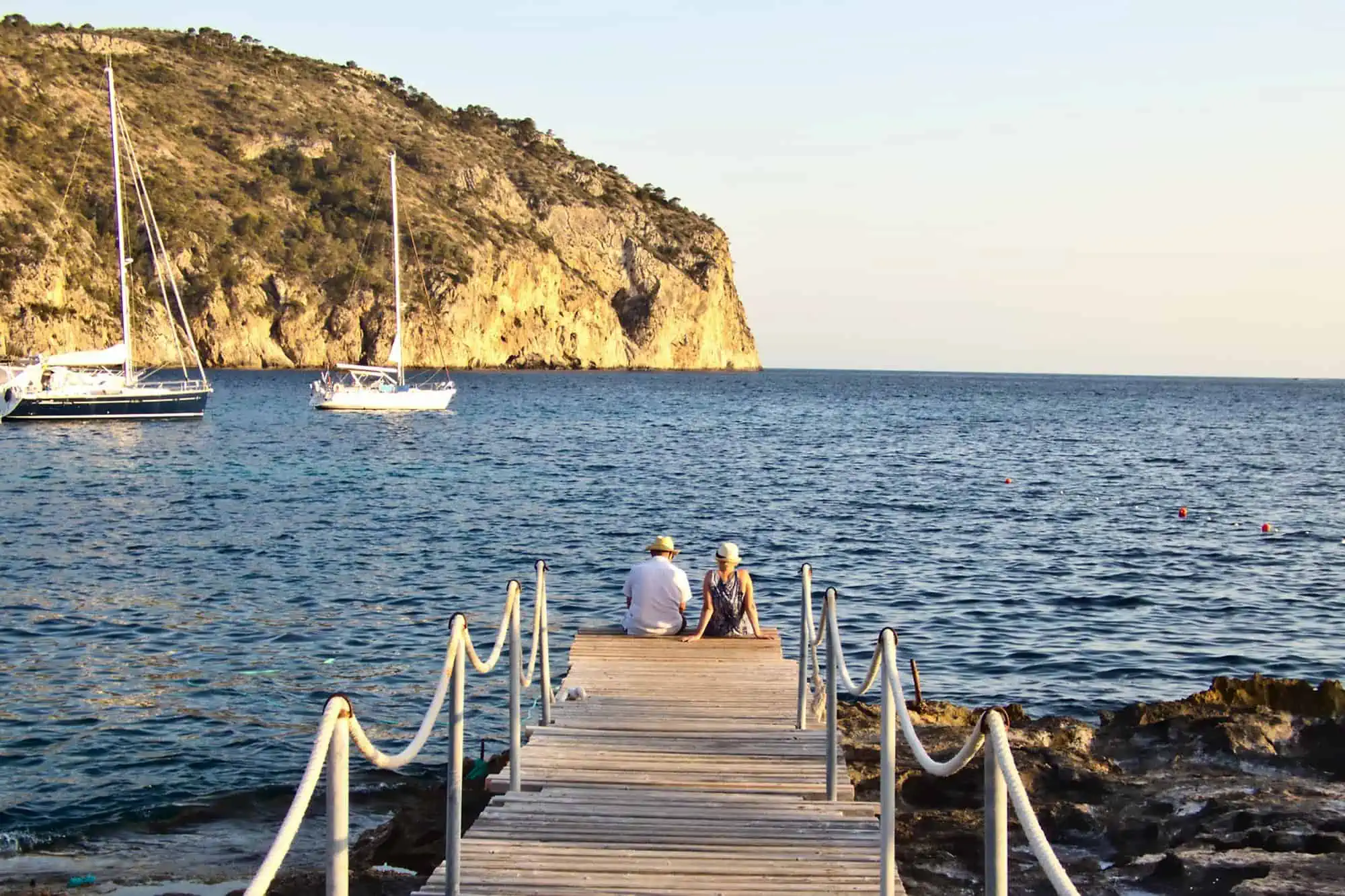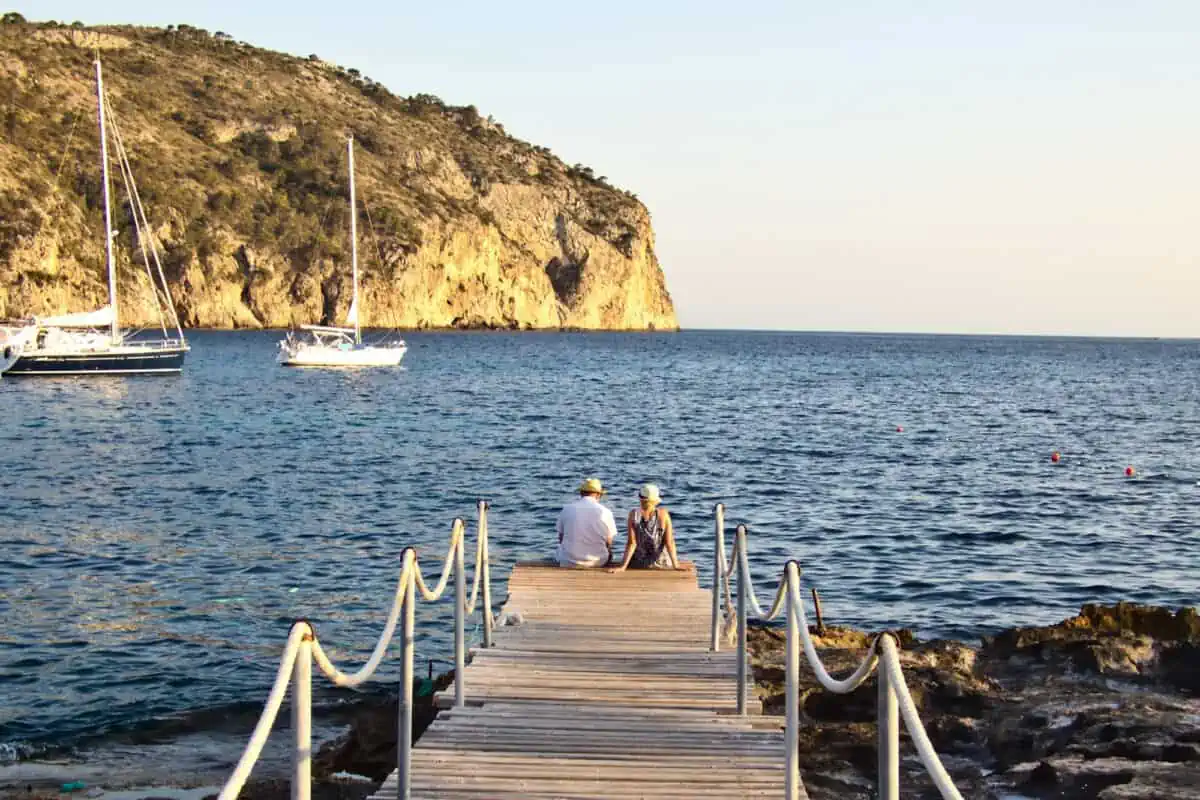 If you're seeking more of a party scene you should go for Ibiza, particularly if you're an EDM fan. Those more keen on a mix of partying and culture should opt for Mallorca. Both offer stunning beaches, beautiful weather, and fresh cuisine, as well as romantic honeymoon packages, all-inclusive resorts, and DIY options. 
Alternatively, Menorca and Formentera, while lesser known, are also great options if you're seeking something less touristy.
4. Venice, Italy
A city of rambling waterways, picturesque canals, charming buildings, and awe-inspiring history, Venice is romance incarnate. Summertime can get hot and crowded, with new limitations on daily visitors, but shoulder season is a great time for a relaxing honeymoon experience, with fairly mild weather and lower prices for canal-front lodging and restaurants.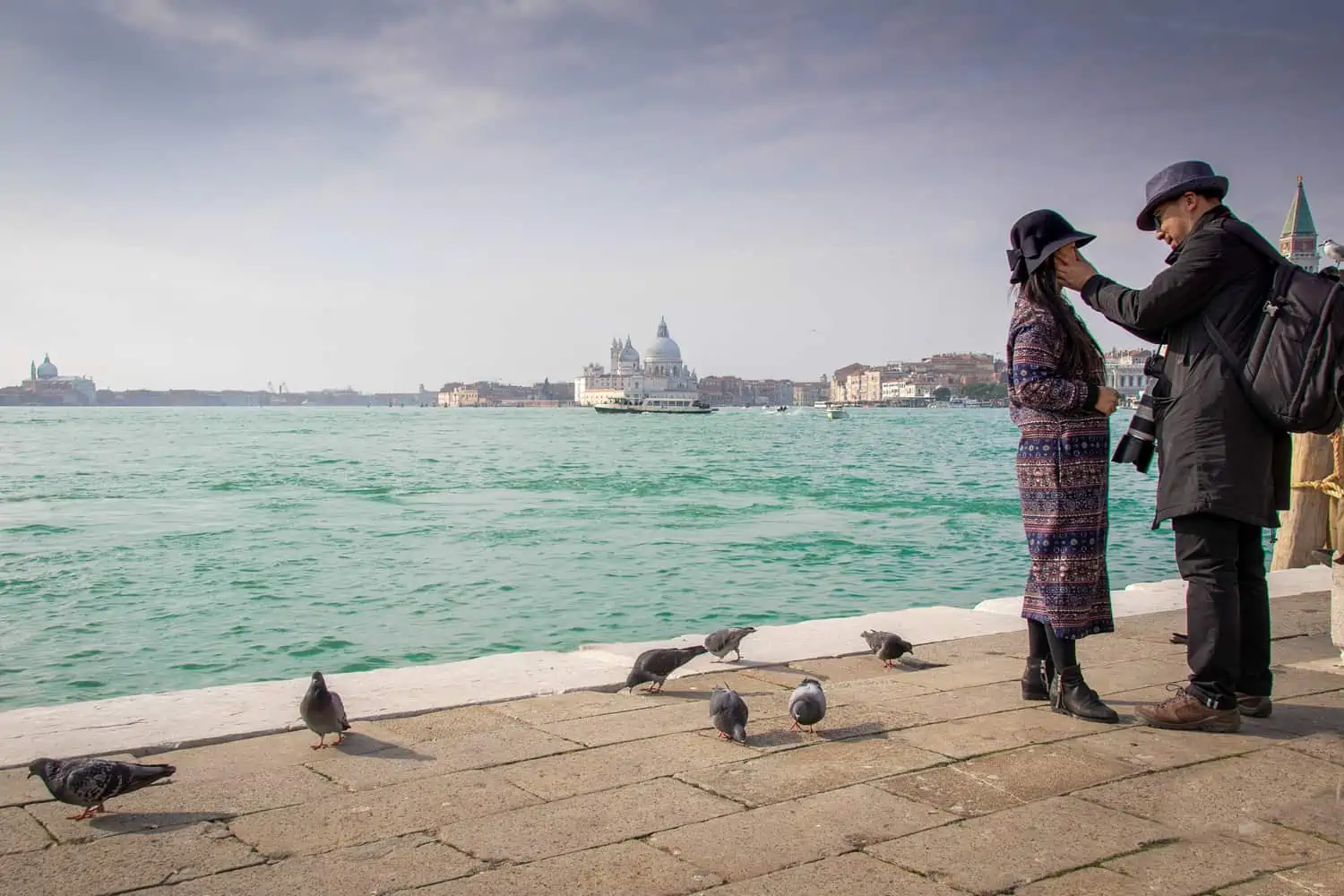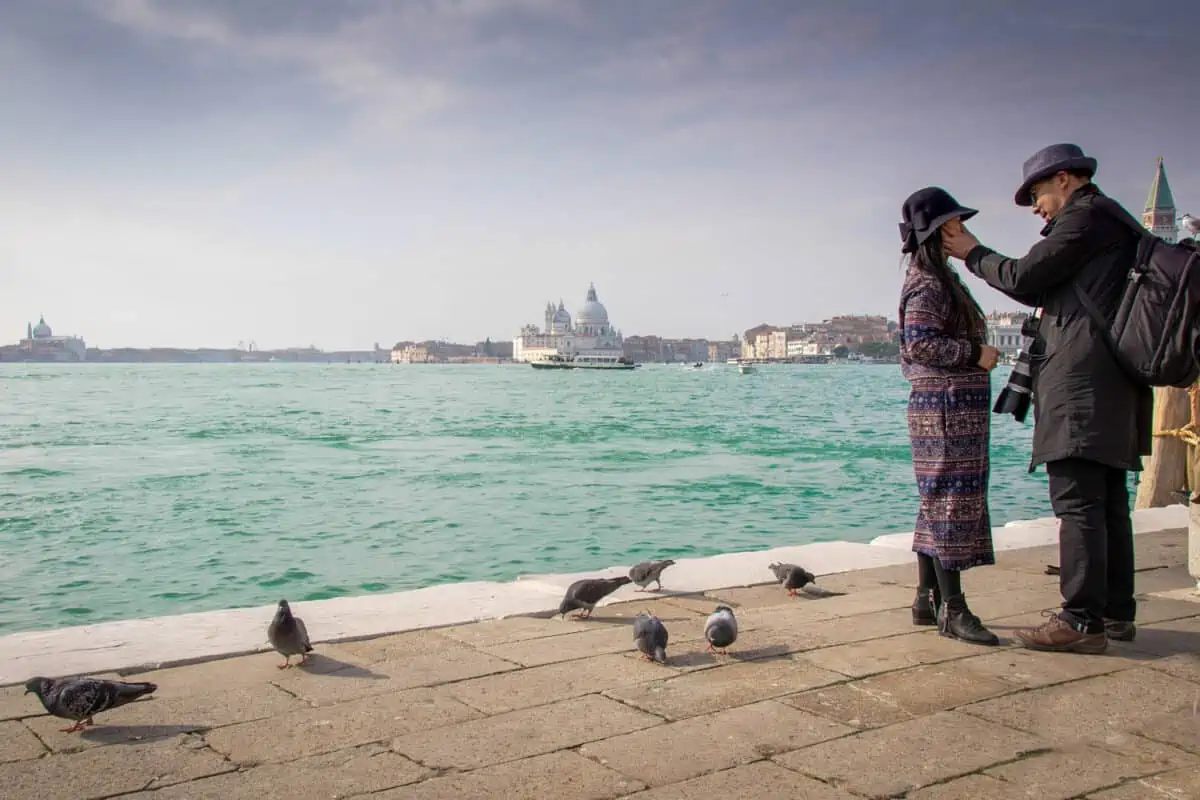 Anywhere in Venice provides the perfect honeymoon backdrop – a stroll through St. Mark's, a romantic gondola ride, a candlelit dinner for two, the list goes on. Even better, Venice is the closest major city near the Dolomites, perfect for a hiking or skiing break, with quaint small towns like Ravenna, Verona, and Padua close enough for day trips. 
If you'd like to extend your honeymoon, Venice is also not too far from similarly-romantic spots like Florence, Cinque Terre, or San Marino. 
5. Paris, France
For a more metropolitan honeymoon experience in Europe, consider Paris. France in general is both swoon-worthy and honeymoon-worthy, but if your dream trip is less beachfront and more museum, Michelin-star, and architecture-focused, Paris is your spot.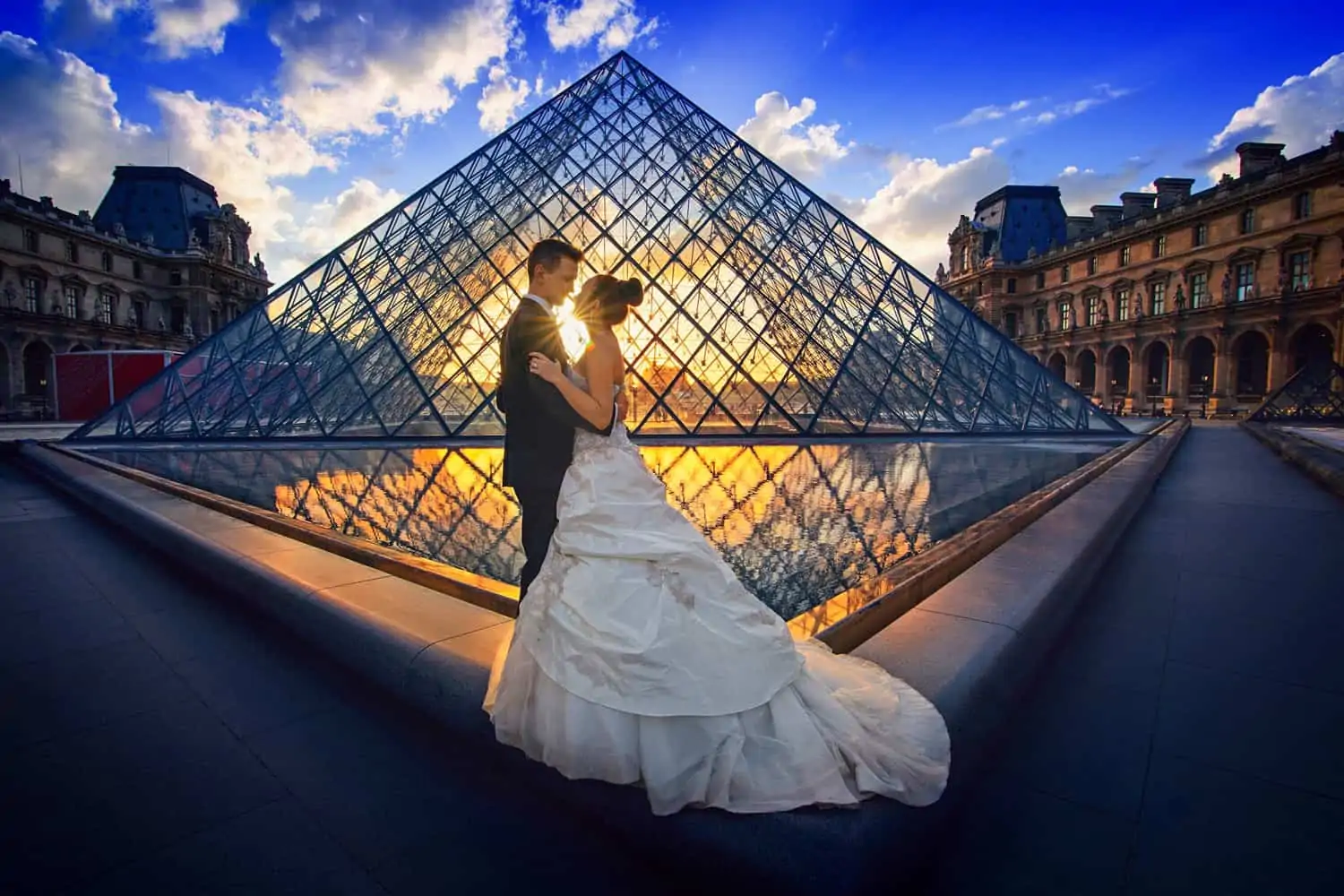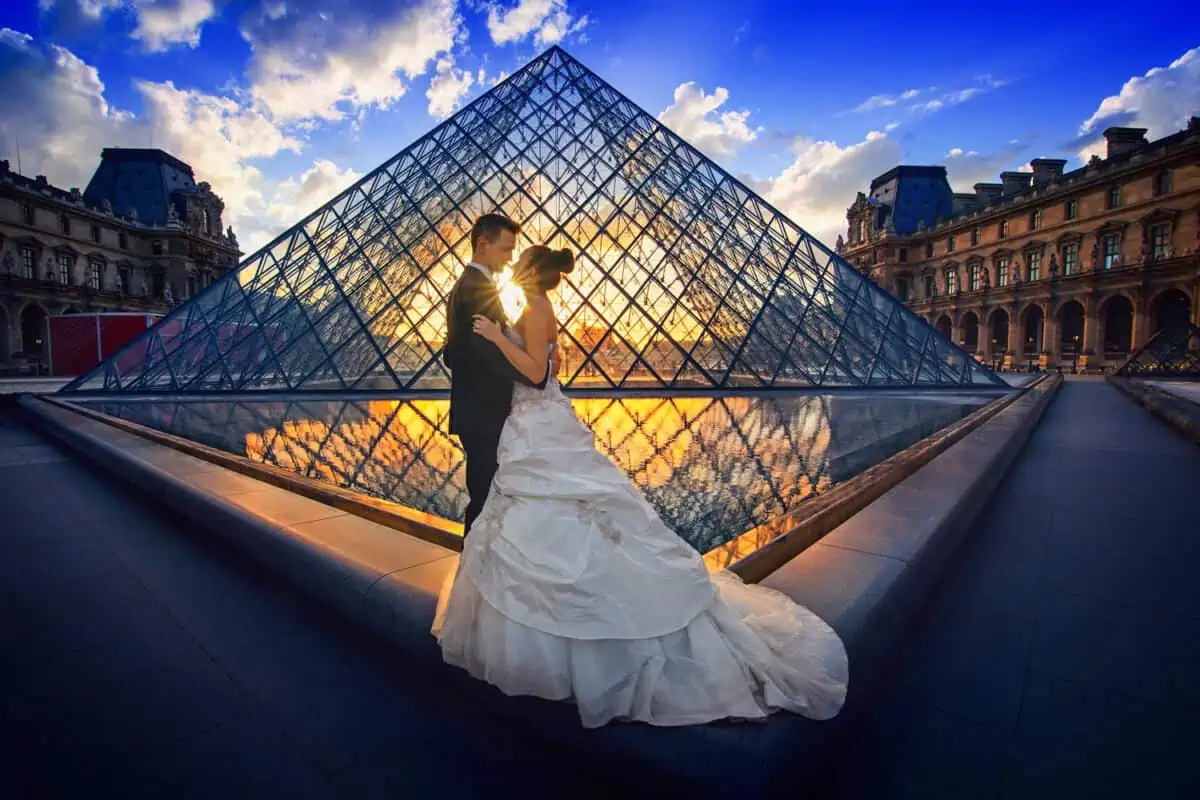 Sit hand-in-hand at sidewalk cafés, stroll along the Champs-Elysées, or take in as many museums as strike your fancy, all with the Eiffel Tower as your backdrop. At night, the Seine sparkles, and it's easy to see why Paris is called the City of Love. In fact, Paris is regularly voted as one of the most popular honeymoon destinations anywhere in the world! 
There are French pastry-making classes to enjoy, day trips to Versailles or Claude Monet's lily garden at Giverny, and countless churches and historic places to visit. While it can be tempting to try to do everything, Paris is also a great place to sit back and relax with a café crème in hand, celebrating starting your life together.
6. Prague, Czechia
A more manageable but still gorgeous, city honeymoon experience can be found in Prague. While much less overwhelming than Paris or Europe's other big cities, its famed Old Town and surroundings are still packed with things to do, and a honeymoon in Prague is doable on any budget year-round.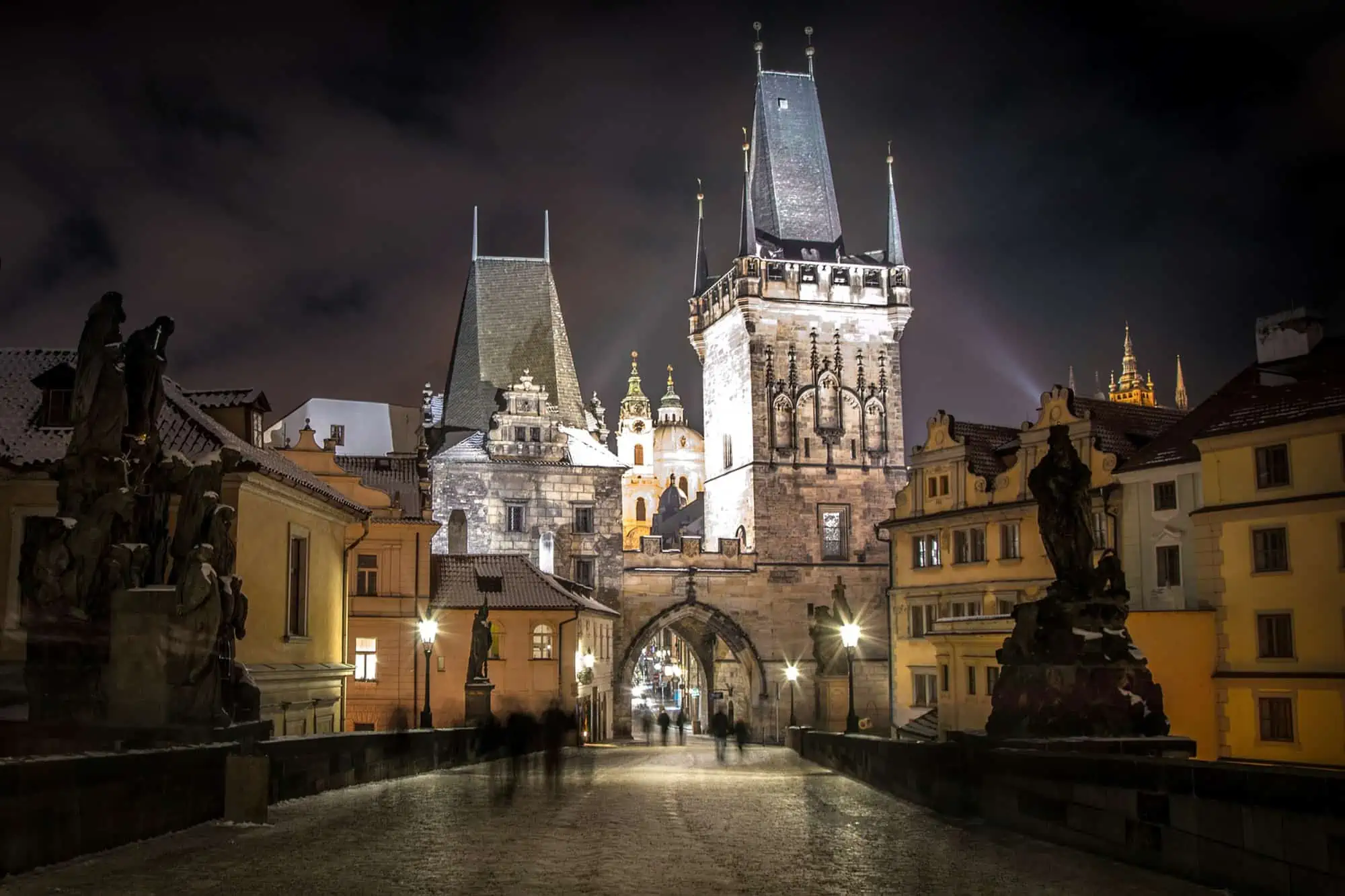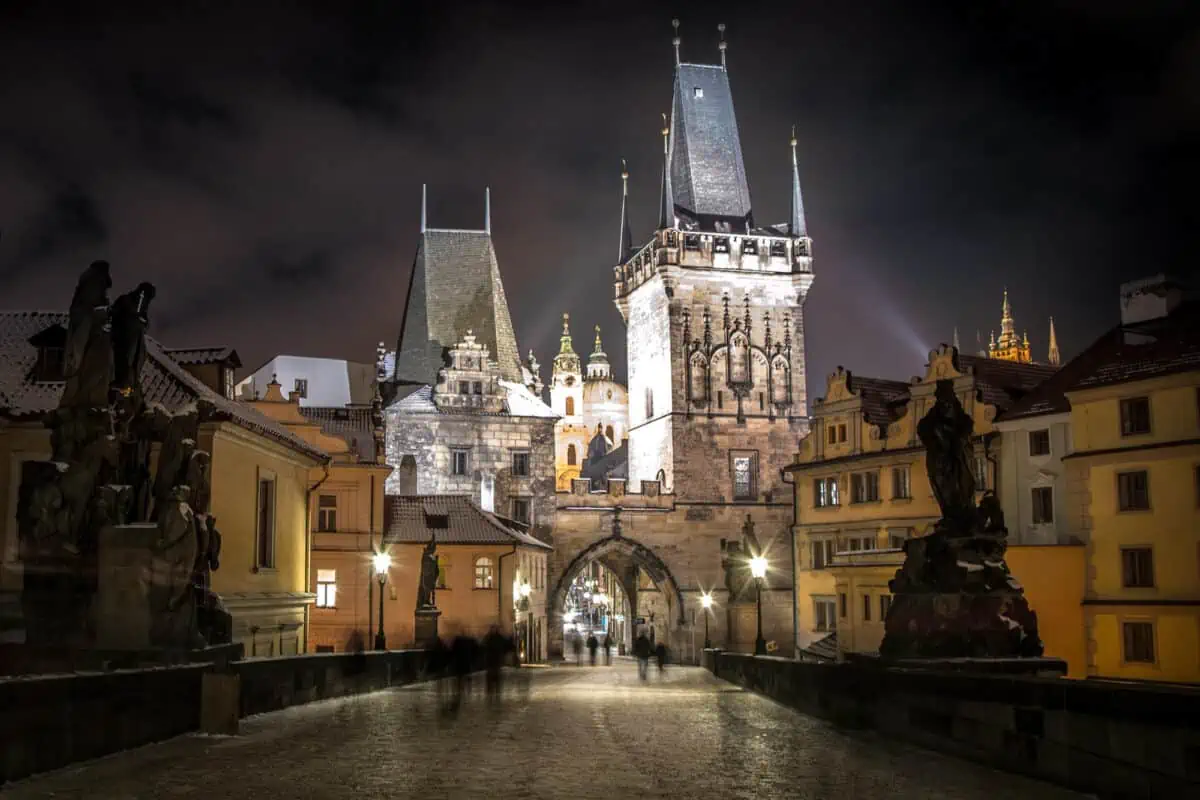 While summers get crowded, winter and the shoulder seasons are fabulous times to visit – winter weather is chilly but cozy, especially when snuggled up together with a glass of mulled wine or hot cocoa! 
While honeymoon packages exist, it's easy to DIY here, with more-affordable luxury hotels and cuisine situated all over the very walkable city. The nearby countryside is ideal for day hikes and fresh air, with mountains and castles galore nestled not too far from the city.   
7. Galway, Ireland
The home of the Claddagh ring – an old Irish symbol of love, loyalty, and friendship – Galway has romance in spades. Start out your visit with a walk along the prom, admiring the views and stopping for an ice cream cone or a pint of local Irish Pale Ale; shop around the Latin Quarter and Galway Market; or visit the quaint ferris wheel in nearby Salthill.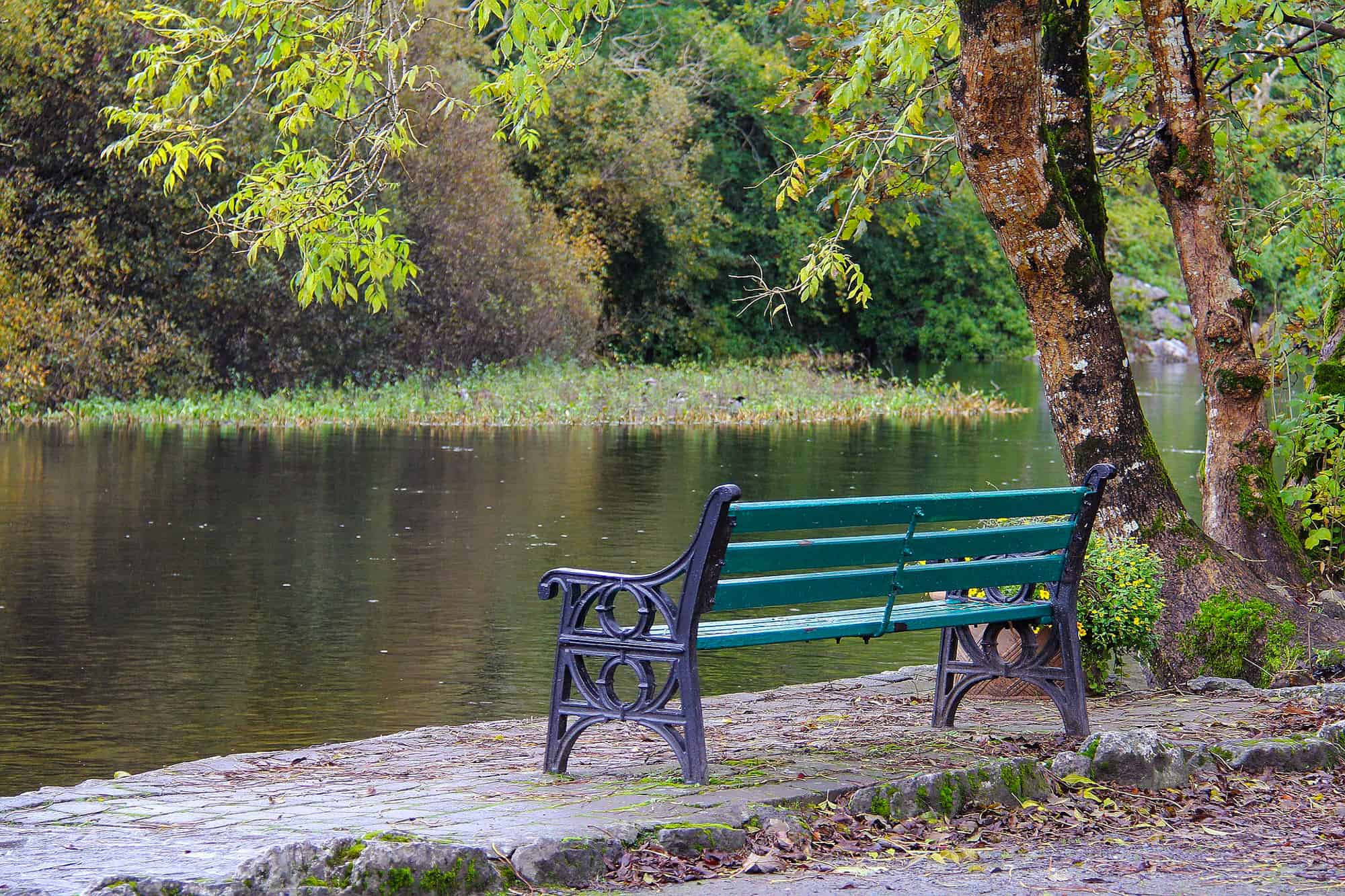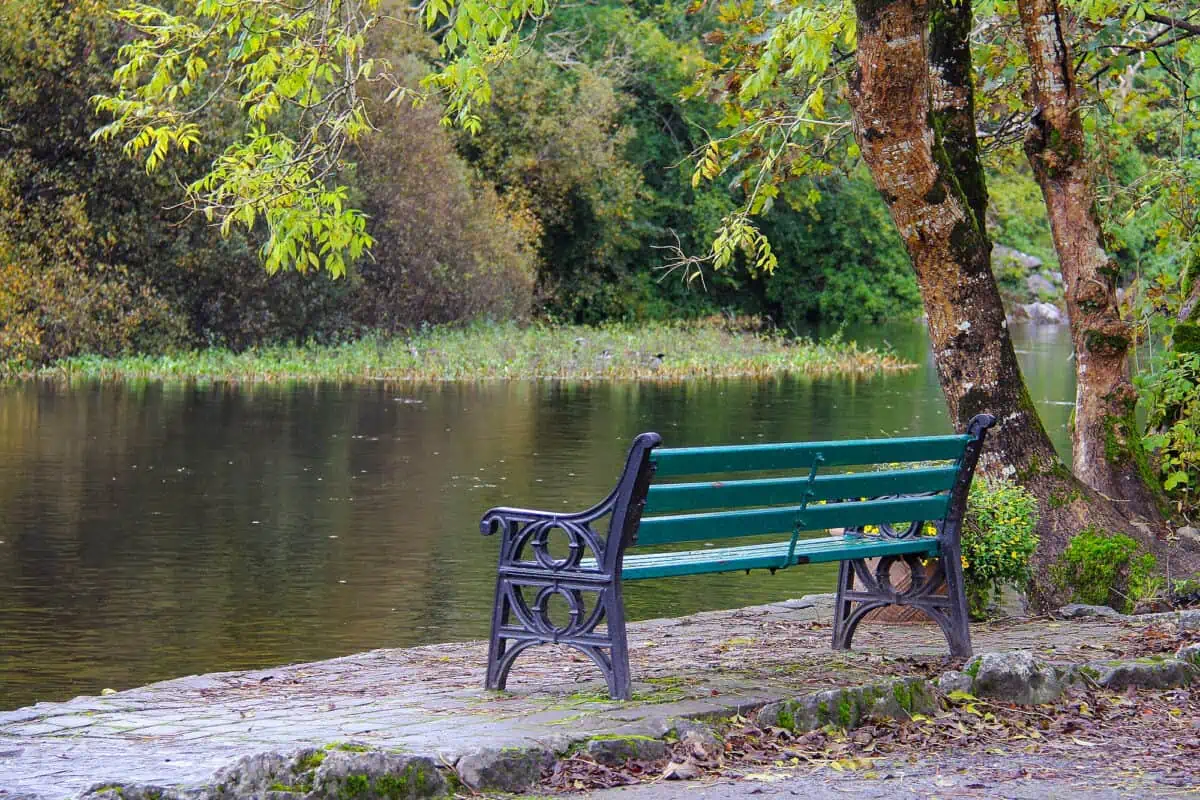 Next, if you have a rental car, spend a day driving the jaw-dropping Wild Atlantic Way or visiting the stunning Connemara National Park for a spot of hiking. If not, consider taking a ferry ride to the windswept Aran Islands for some quiet quality time together. 
Don't forget to pick out a Claddagh ring while you're here, you'll need to wear it with the heart facing inwards to show that your heart is taken! 
8. Tuscany, Italy
Widely considered one of the continent's most romantic regions, driving around Tuscany makes for a great honeymoon in Europe. It's an ideal choice for those who want to do something a little more laid back and at their own pace.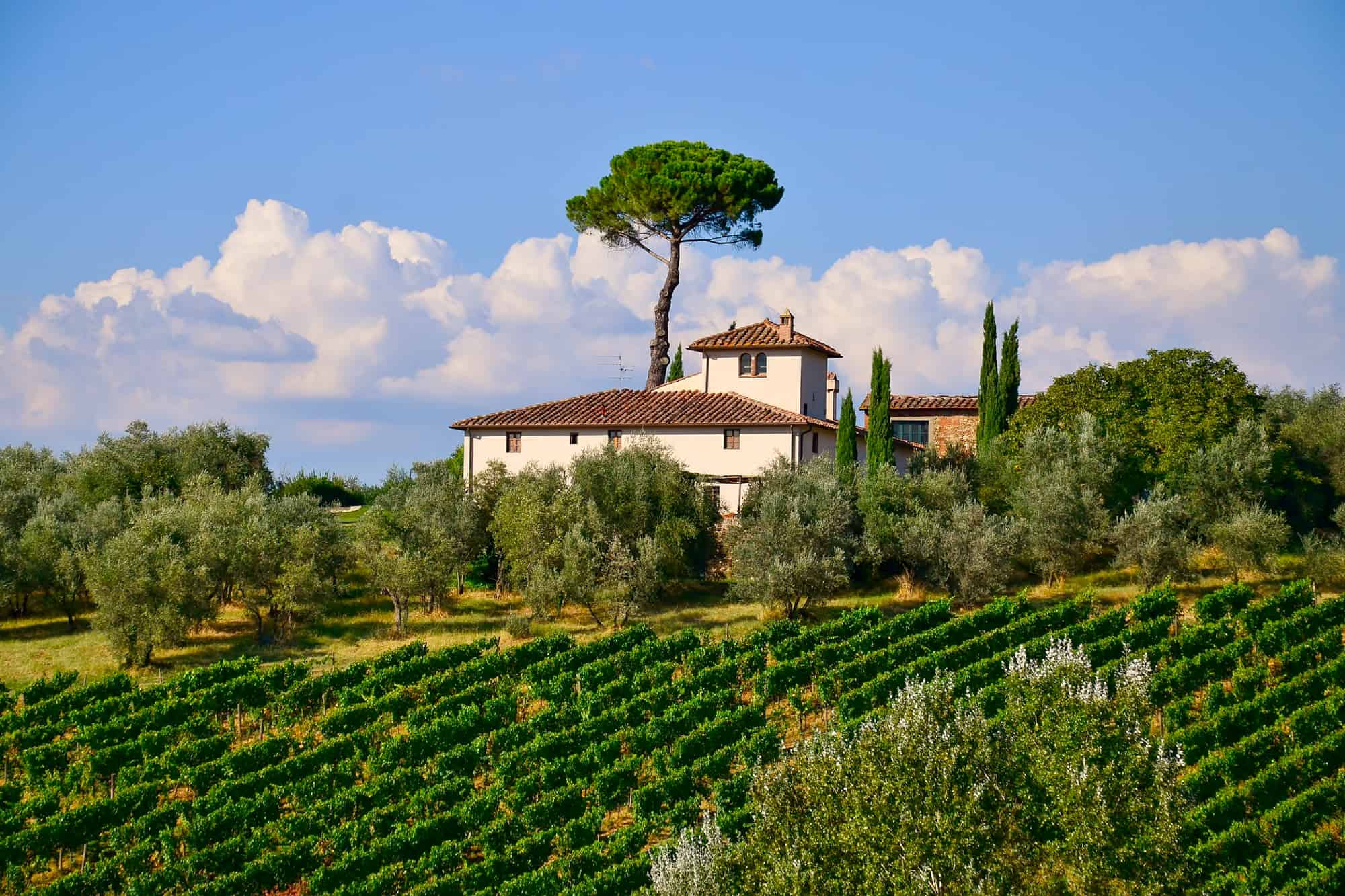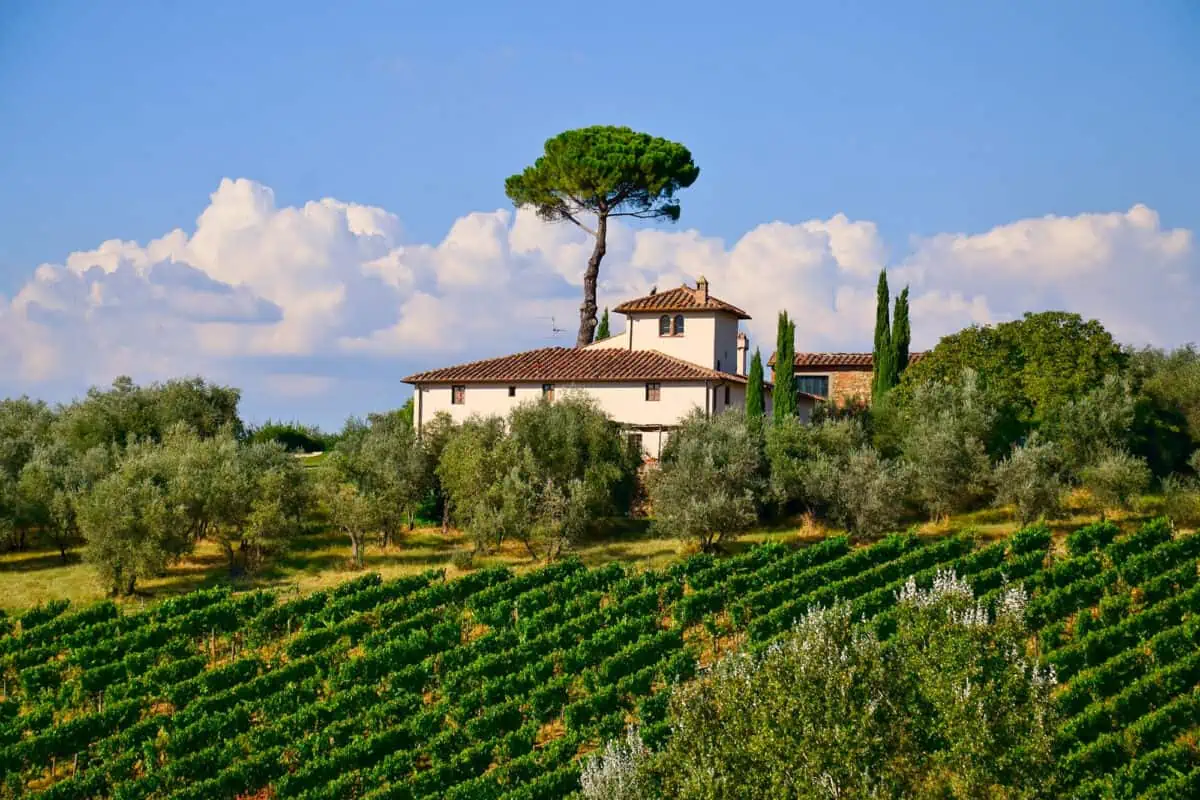 The rolling green hills provide a gorgeous backdrop to farms, vineyards, and hot springs, perfect for sampling the region's amazing wine, cuisine, and hospitality. While luxury honeymoon accommodations do exist, take advantage of the opportunity to stay at agriturismos, working farms doubling as cozy bed-and-breakfasts. 
You can also experience the region on horseback, checking out medieval towns, craggy hilltop overlooks, and gorgeous meadows as far as the eye can see, full of wildflowers in summertime. Start or end your trip in the regional hub of Florence for a dose of Renaissance magic. With glorious art and architecture, this walkable city is perfect for exploring on foot.  
9. Croatia
Croatia is booming in popularity as a honeymoon destination, and it's easy to see why. It truly is a place that has it all: amazing weather, beautiful national parks, and ocean vistas, delicious local cuisine, and the ability for honeymooners to 'island-hop' at a much lower price point than in other island destinations.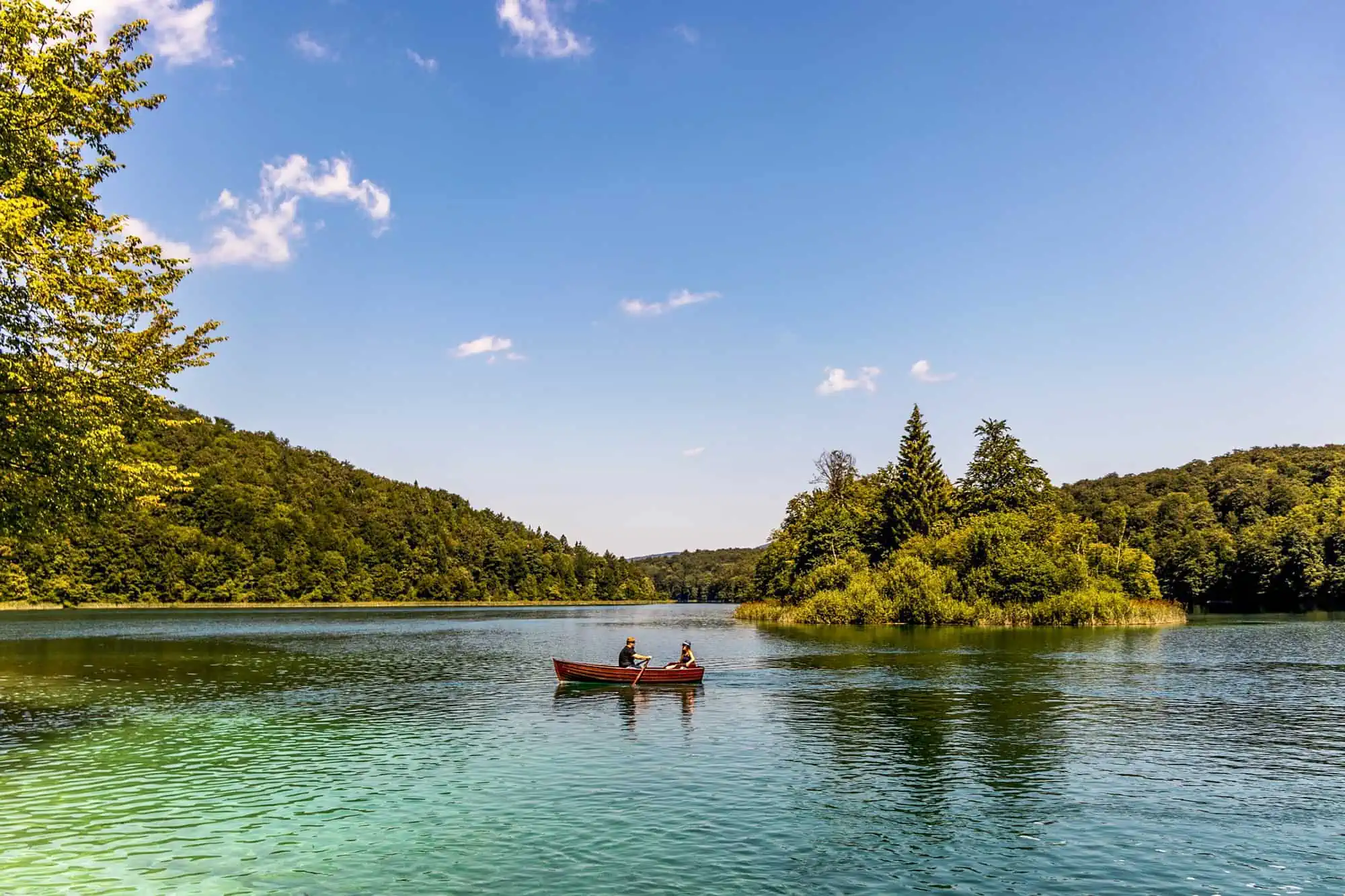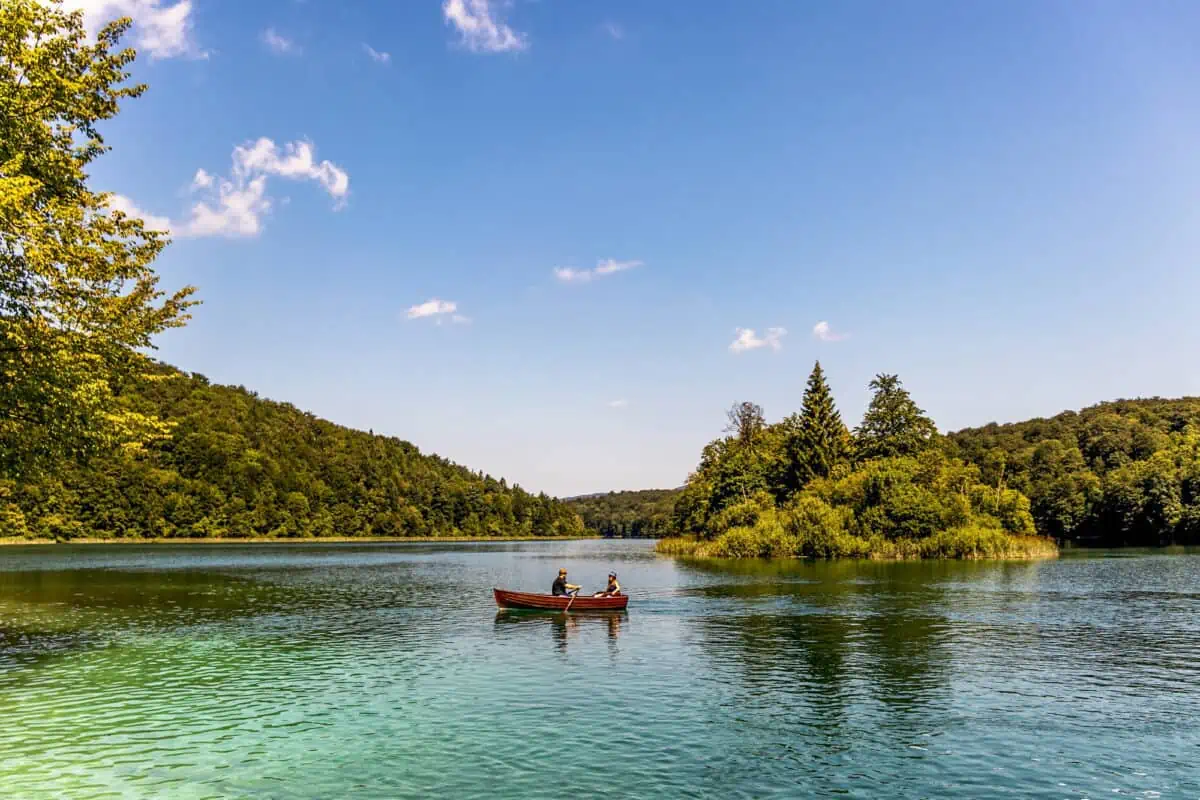 For those seeking luxurious accommodations or spas, treatments, or wellness, Croatia definitely keeps up with its international counterparts – you can explore the Adriatic coastline by private yacht or sailboat, stopping in at Lošinj for some pampering at its world-class spas.
For romance, Dubrovnik and Split are both fabulous options, with Old Towns, nightlife, and beaches galore. Outdoors fans won't want to miss Plitvice Lakes, a stunning spot for hiking as well as beautiful honeymoon-glow photos together, and those seeking a more traditional European city break will love Zagreb.  
10. Lofoten Islands, Norway
For something a bit more rugged and off-the-beaten-path, journey to Norway's Lofoten Islands – a series of seven picturesque fishing villages forming an archipelago in the north of the country, right in the Arctic Circle.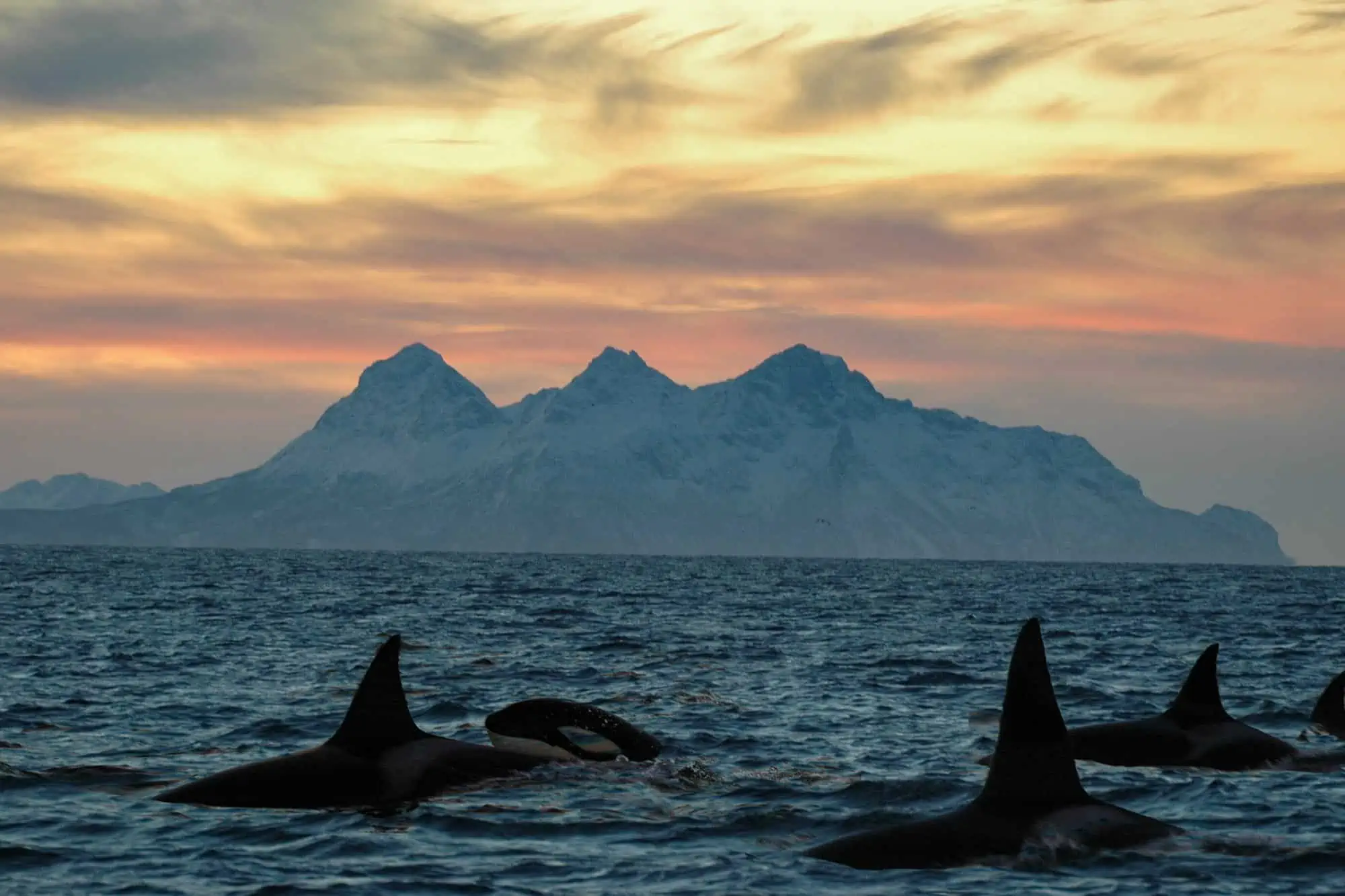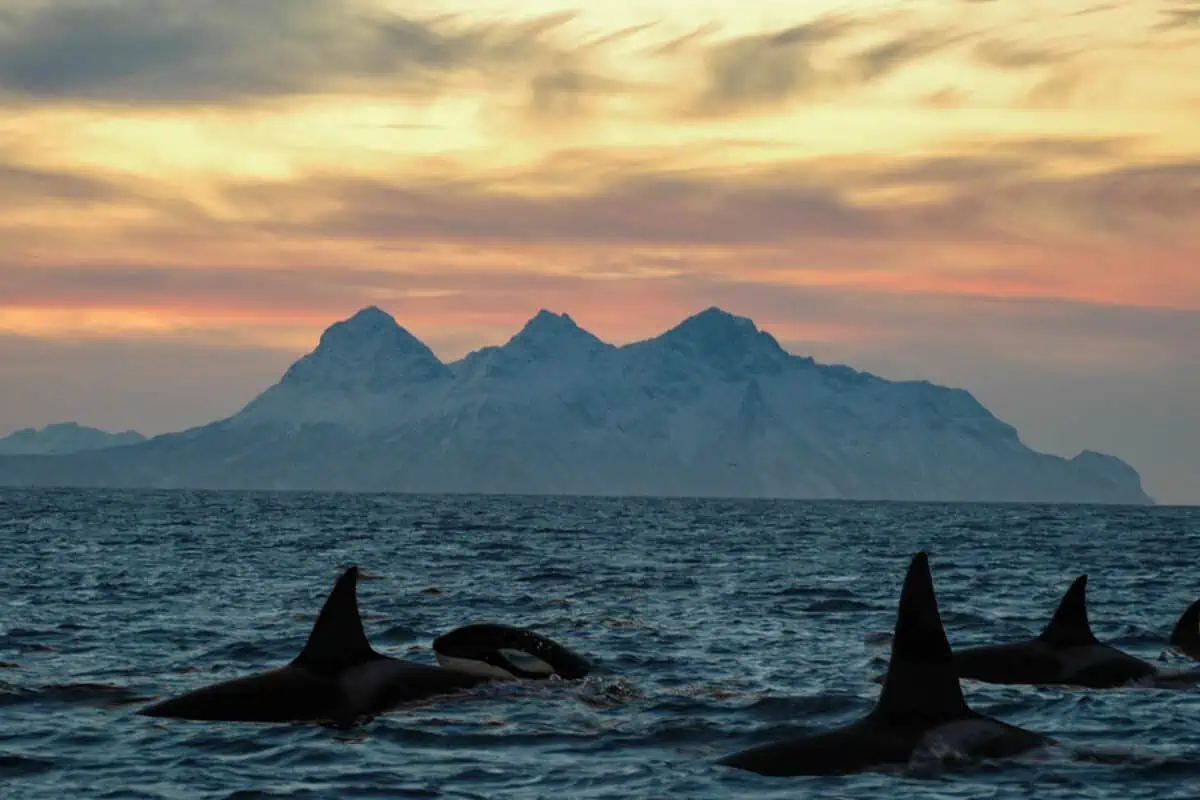 Lofoten is a once-in-a-lifetime destination for those seeking a more nature-centric honeymoon, and the opportunity to connect and spend time together in a private and rejuvenating place. You can visit one of Norway's most-beloved fjords, Trollfjorden, hike mountain peak Svolværgeita, or go fishing, kayaking, and surfing on white-sand beaches. 
You can also just contemplate your serene surroundings, enjoying this truly magical place. While a summer visit offers more opportunities for swimming, hiking, and tourism, as well as the phenomenon of the midnight sun, a winter visit offers one of the best places on earth for seeing the Northern Lights. 
11. Scottish Highlands, Scotland
Speaking of rugged, nothing better encompasses the word than the breathtaking Scottish Highlands, an enchanting region full of sweeping vistas, amazing hiking, and lots of special places for quiet contemplation and bonding after all those wedding festivities.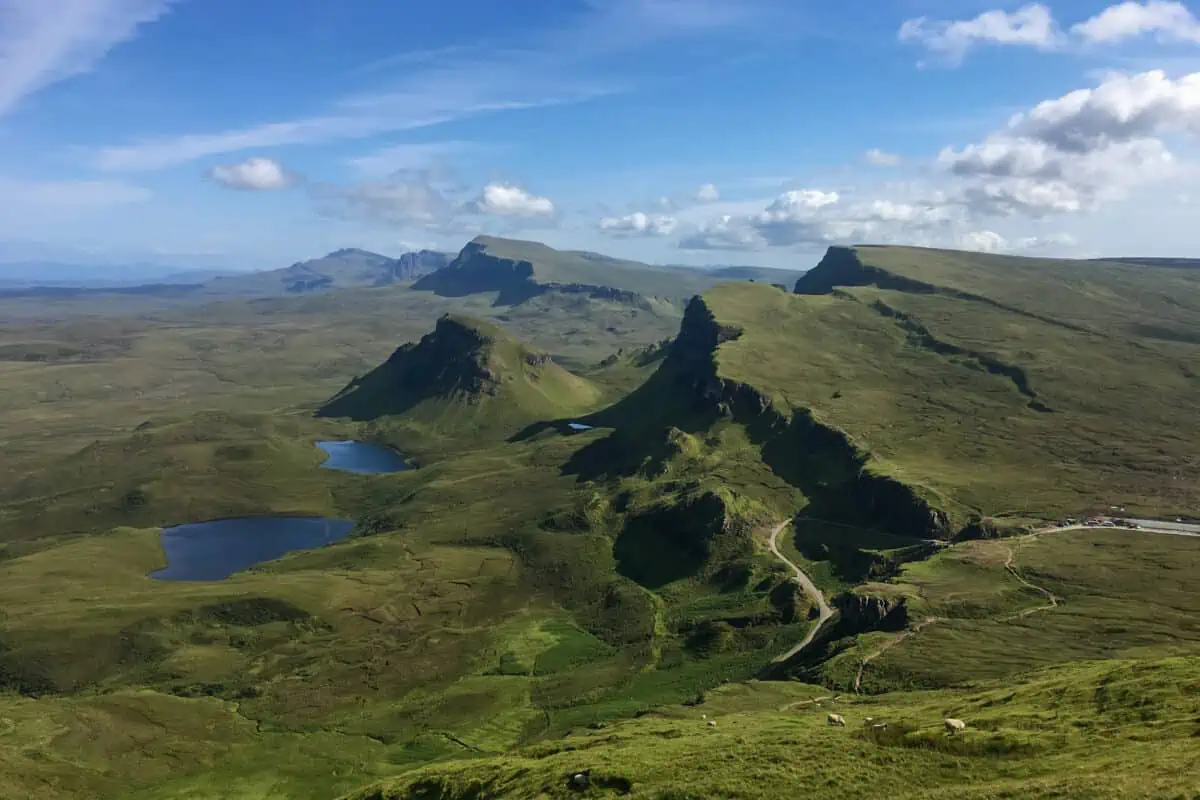 Cottage stays range from the bare-bones to the ultra-luxurious, or you can opt for country bed-and-breakfasts or even camping instead. Spring and summer are the best times to visit weather-wise and to enjoy the region's abundant hiking and nature opportunities, but it's good to keep in mind that the weather in Scotland is unpredictable year-round. That said, what could be cozier than a cup of tea by the fire while a thunderstorm swirls? 
While quaint Inverness is often considered the main hub, consider venturing further afield on a road trip to see Loch Ness, the Isle of Skye or the Cairngorms. For the more adventurous couples out there, don't miss the opportunity to scale Ben Nevis (the UK's highest peak). 
12. Campania, Italy
The south of Italy is the ideal location for a sunny and charming honeymoon, with the region of Campania, in particular, being popular for honeymooners due to its many attractions and options.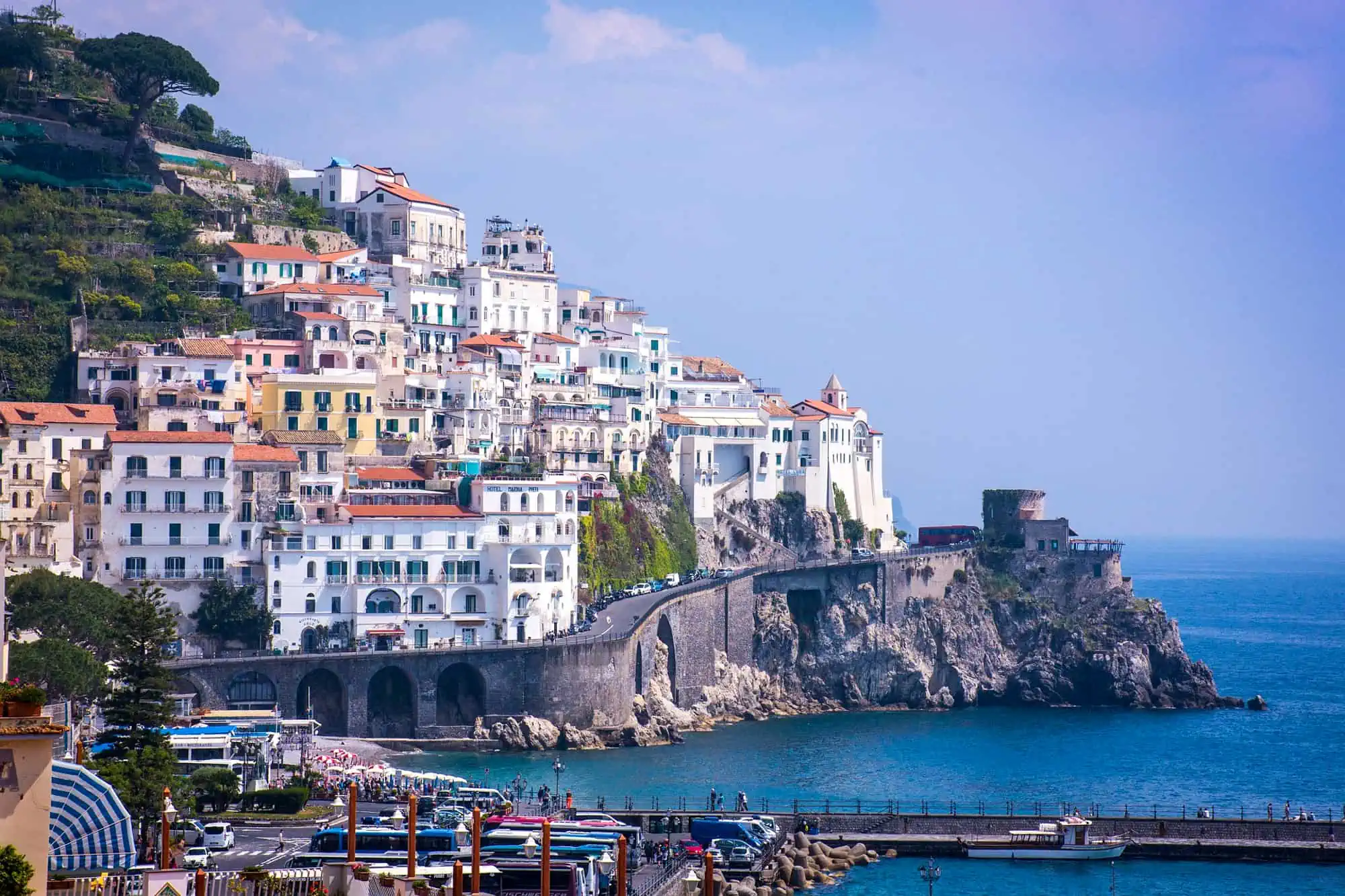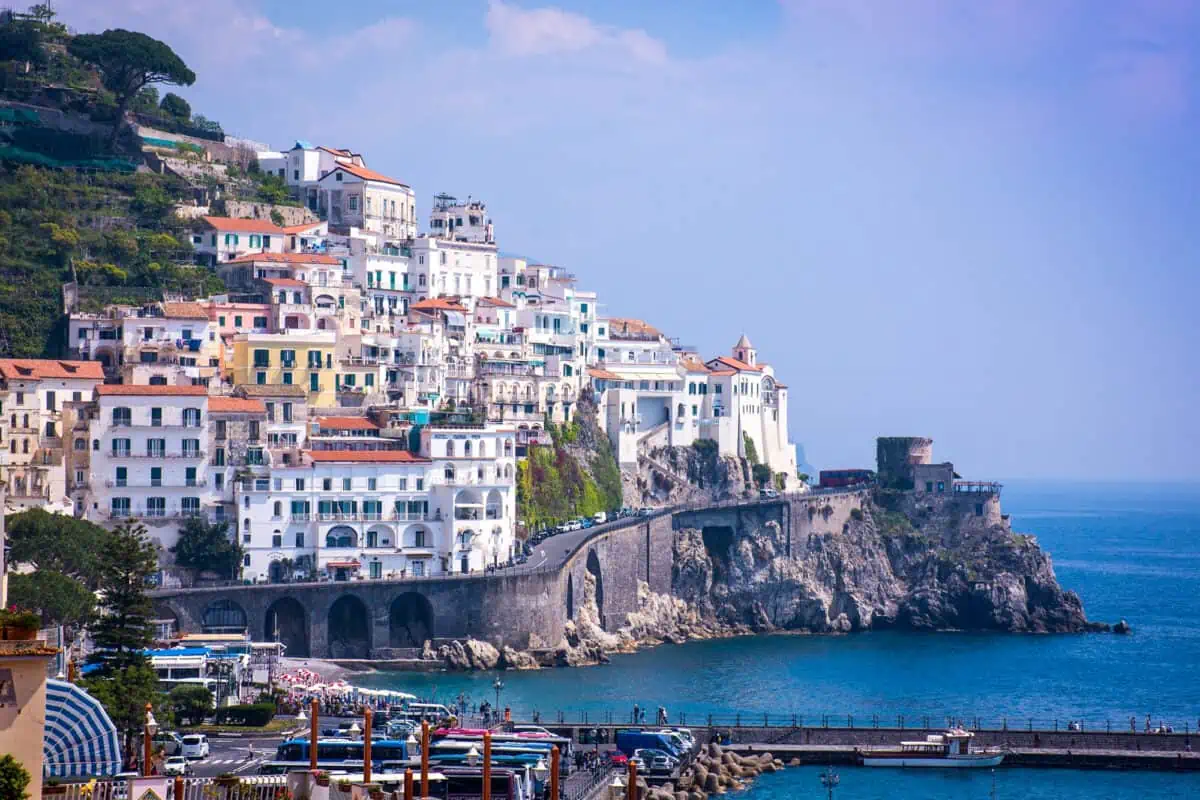 The city of Napoli, while a bit gritty, is a fabulous foodie destination, as well as the gateway to Pompeii, the Amalfi Coast, Sorrento, and islands like Capri and Anacapri. A combination of any of these places is packed with romance – from limoncello tasting in Sorrento to a boat ride to Capri's Blue Grotto, meandering through the Amalfi Coast's 13 rugged seaside fishing villages, swimming in the Tyrrhenian Sea, or sampling wines made from the volcanic soil around Mt. Vesuvius as you explore the ruins of Pompeii. 
The weather here is fabulous year-round, and while it does get very hot in the summertime, the proximity to the ocean and the variety of swimming, boating, and island-hopping activities are an easy way to cool off. While luxury options abound, particularly in Capri, it's easy to splurge within reason here, with activities at many price points available. 
Not settled on a destination yet? Read our other guides for some inspo!
13. Puglia, Italy
If the Amalfi Coast or Capri sounds a bit too touristy for you, there's a fairly well-kept secret nearby that may strike your fancy. The Puglia region of Italy, comprising the 'heel' of the boot-shaped country, is rapidly growing in popularity as a European honeymoon destination for its stunning scenery, great weather, mouthwatering cuisine, and comparative lack of tourists.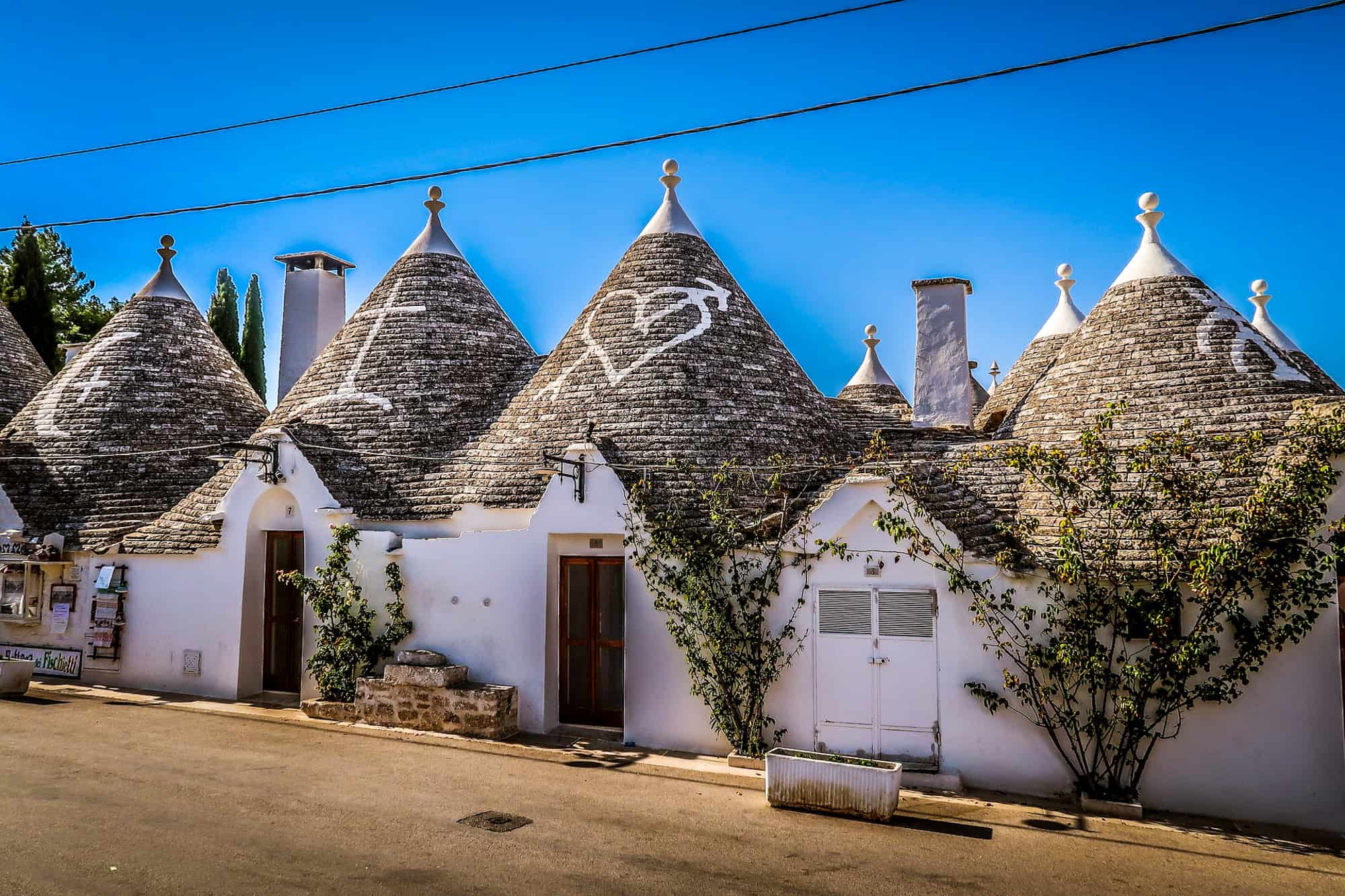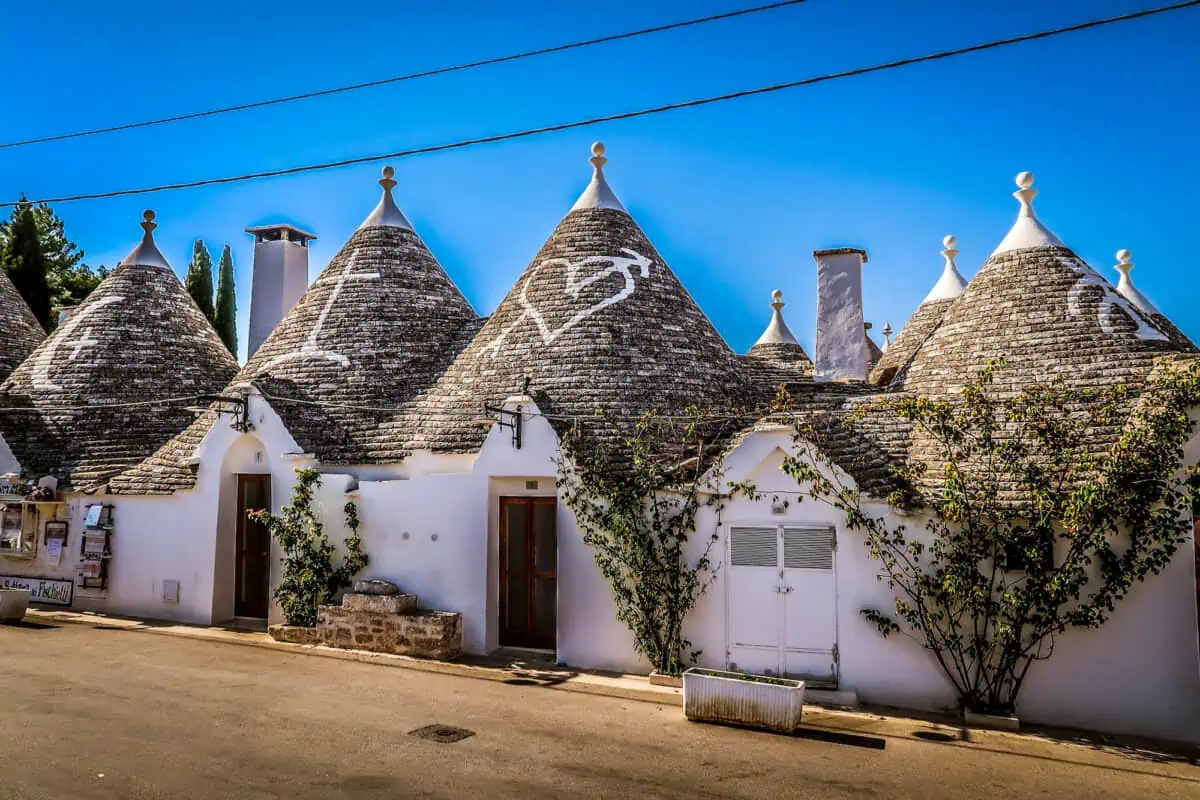 Famous for local olive oil, you'll also find gorgeous white sand beaches, whitewashed historic buildings, and ancient farms dotting a serene coastal landscape. Capital Bari is a thriving student city, with nearby Lecce called the 'Florence of the South' for its baroque architecture. 
For something a bit more laid-back, check out ultra-charming Alberobello or Trani, both perfect for relaxing and enjoying Italian hospitality. In general, Puglia has a totally different vibe from Italy's other hotspots and is a great option for those seeking Italian charm without the crowds.    
14. Budapest, Hungary
Budapest truly has it all – it's stunning, easy to navigate, and packed with romantic things to do. From an evening stroll along the Danube to pampering at its various thermal baths, enjoying its fabulous wines, or watching the sunset at the Fisherman's Bastion, Budapest is an ideal honeymoon destination.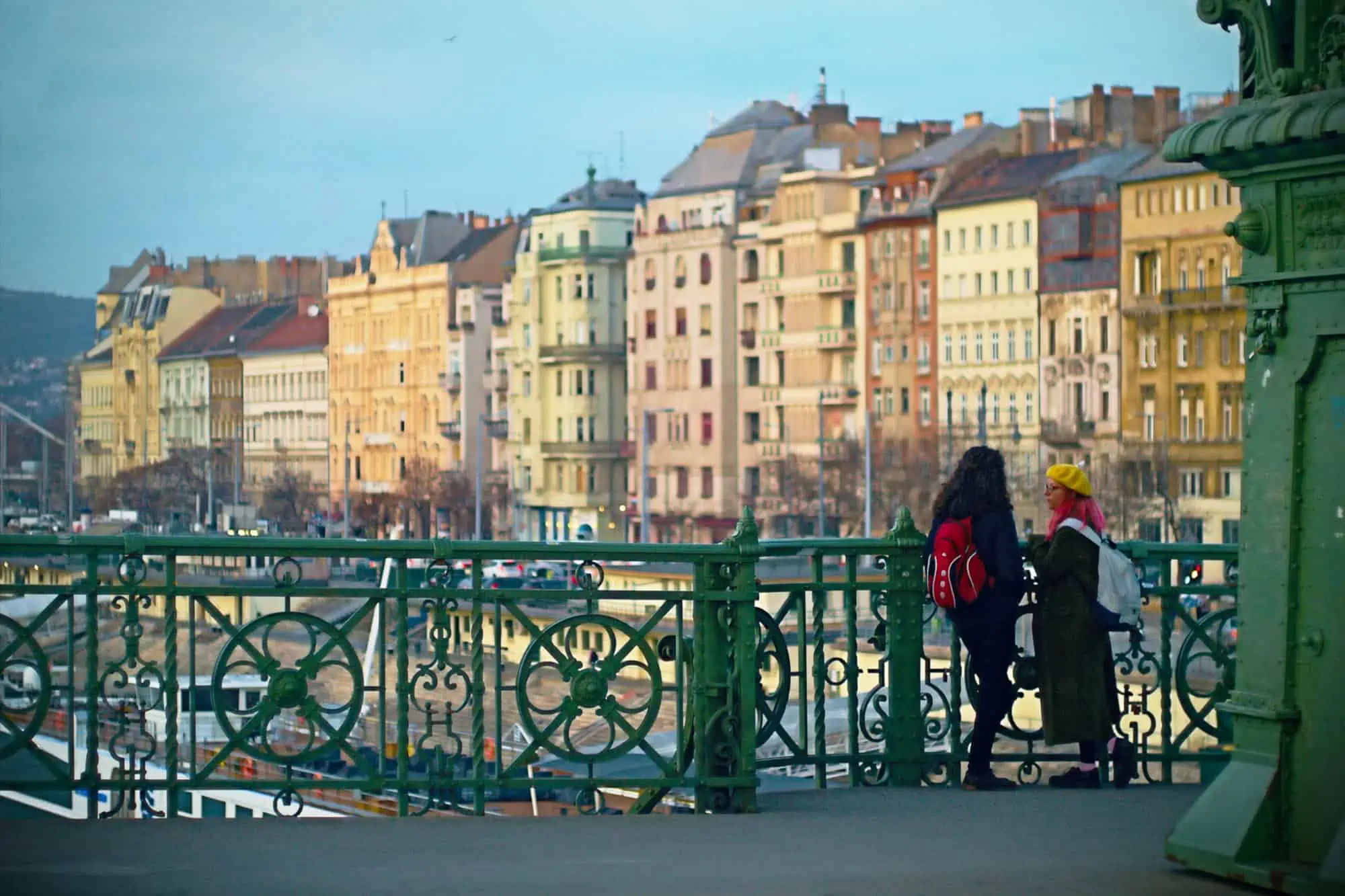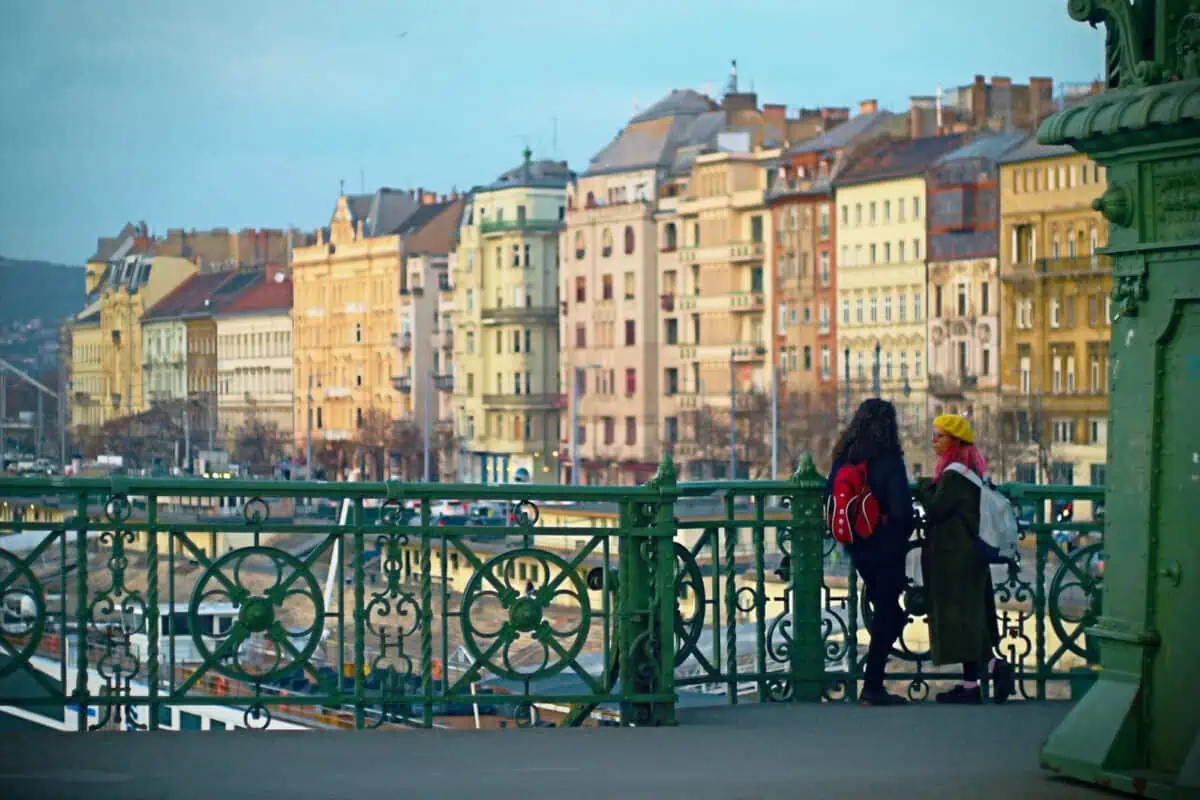 While Szechenyi is the most popular thermal bath for tourists, check out more local Gellért for couples spa treatments, paired with a stay at the gorgeous Art Nouveau Apartment. The city's wellness and spa culture are legendary, and its well-connected tram system makes getting around a breeze. 
Day trips by bike or bus to the Valley of Beautiful Women, Eger, Lake Balaton, or hip Szentendre are super easy as well – perfect for those seeking to combine a city break with some fresh air and country scenery.  

15. Interlaken, Switzerland
Often called the adventure capital of Switzerland, Interlaken is ideal for fans of year-round outdoor fun – skiing, whitewater rafting, canyoning, caving, hiking, skydiving, bungee jumping, and more.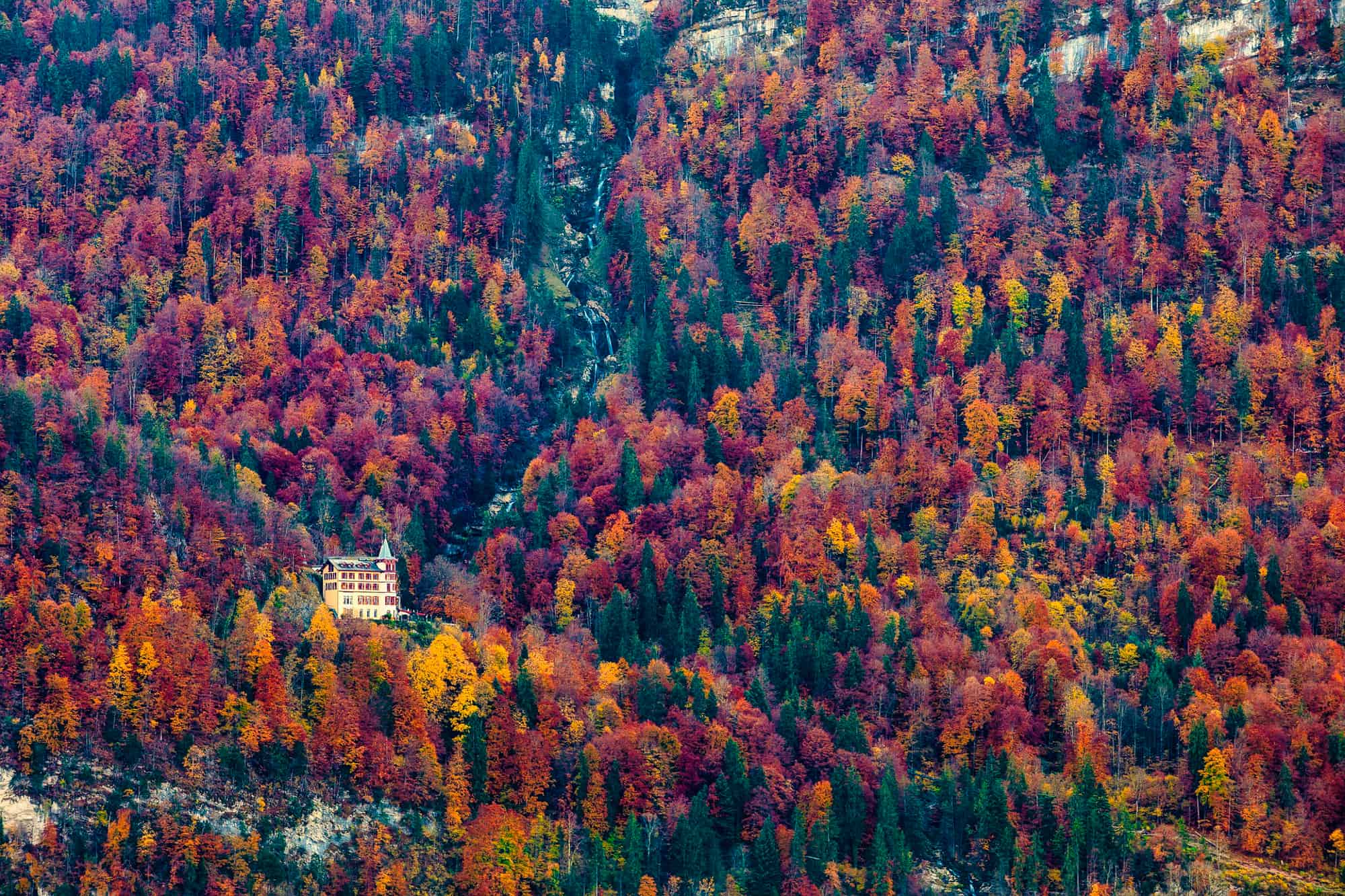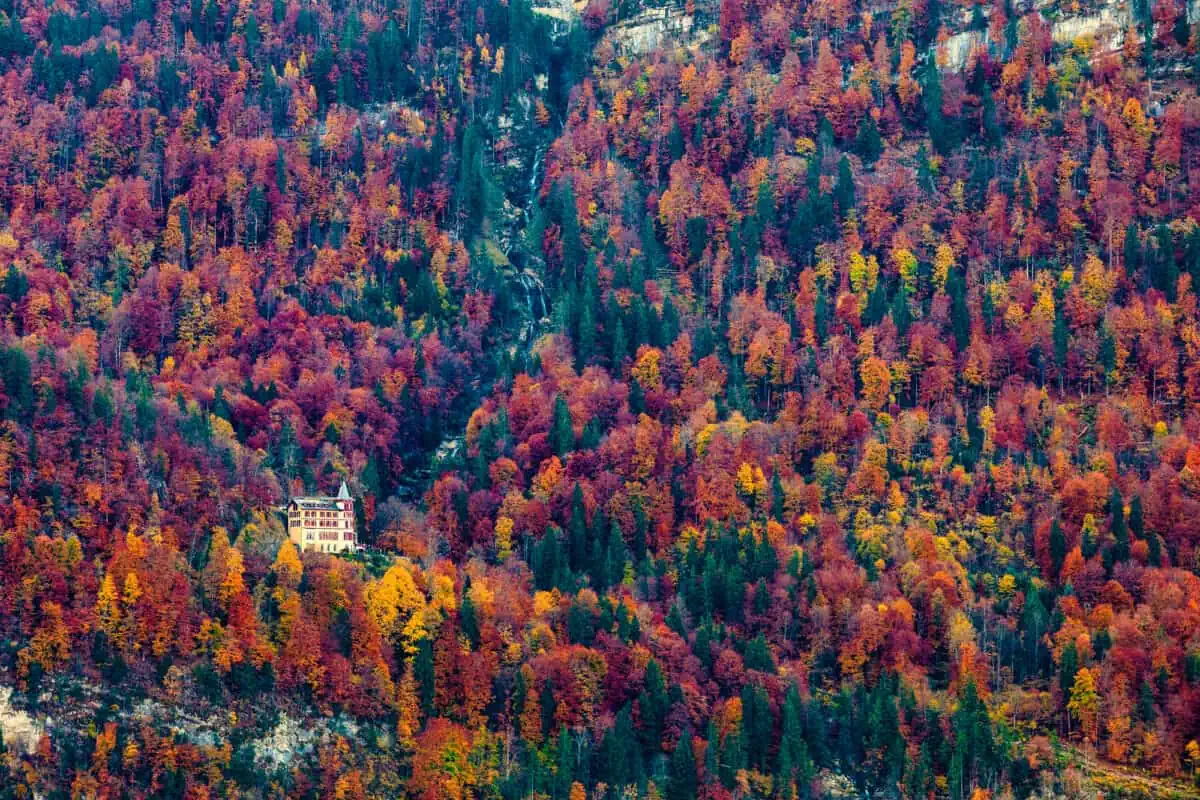 A winter visit has a snowy and cozy backdrop, while summer is verdant and sunny, but Interlaken is vibrant no matter when you visit. Located between two lakes surrounded by the unparalleled Swiss Alps, Interlaken is an ideal honeymoon spot for those who want to express their love in more adventurous ways. 
With many honeymoon packages available, all you have to do is decide what you'd like to prioritize doing, from lake cruises to hiking in the mountains or clubbing after hours. Alternatively, if you're seeking something similar but a bit more cozy, the nearby town of Grindelwald offers the same amenities and activities in a smaller, more intimate setting.   
16. Algarve, Portugal 
The Algarve area of Portugal, the country's southernmost region, has been growing steadily in popularity as a 'destination wedding' locale for its gorgeous seaside cliff views, delicious local seafood, world-class golf resorts, and comparative affordability. That popularity has certainly extended to honeymooners.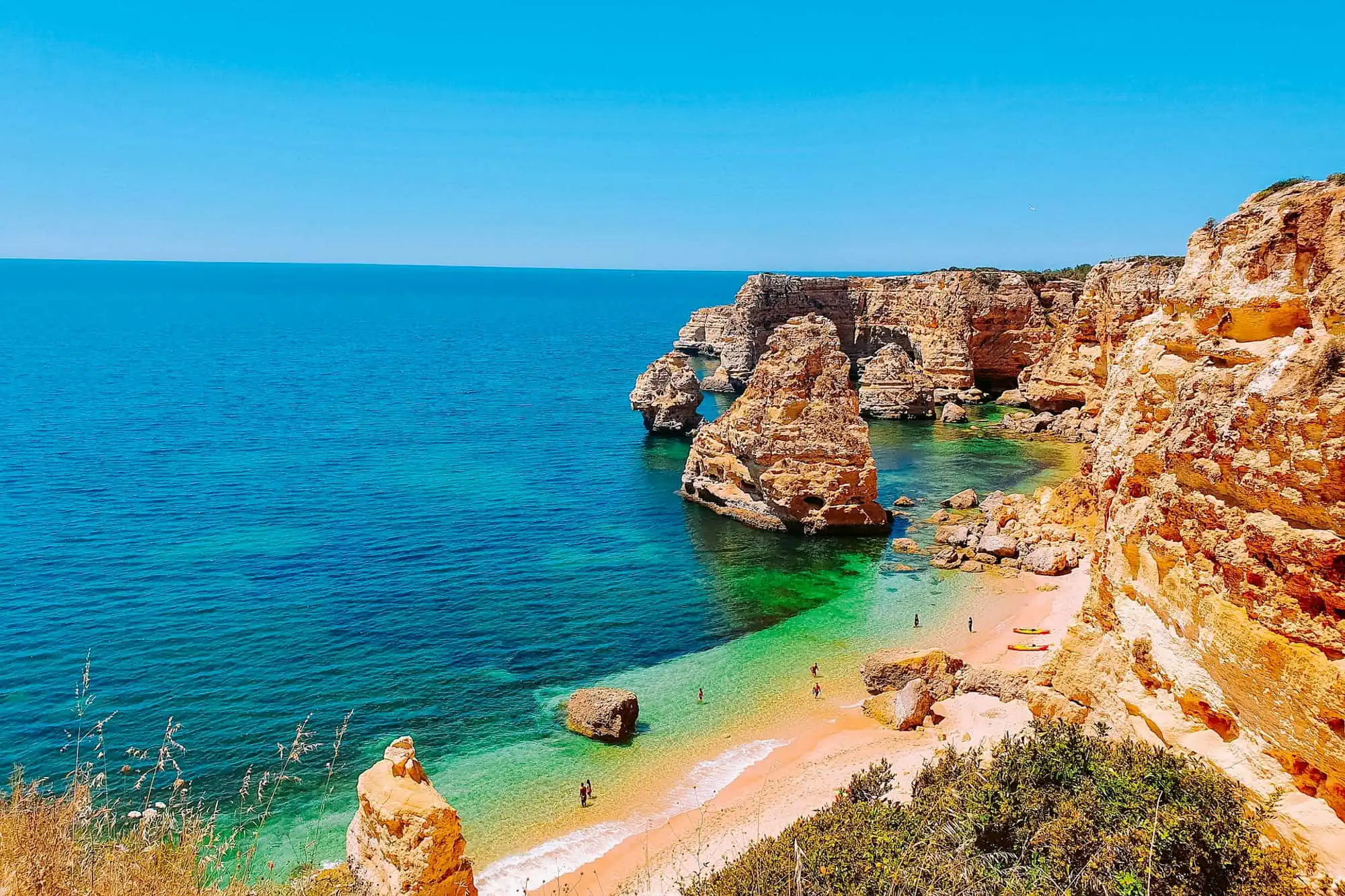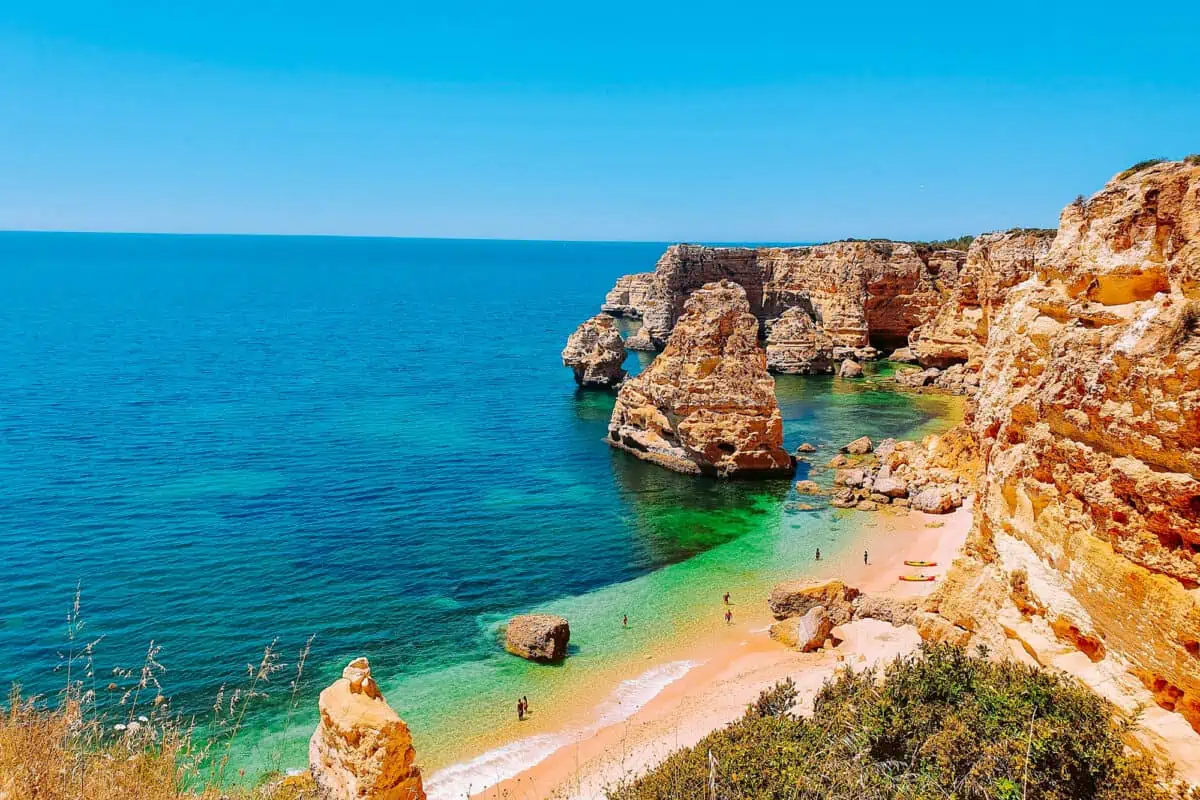 It's easy to customize a trip here depending on what you like: for natural wonders, Sagres is often called the 'Edge of the World', with Carrapateira offering beautiful unspoiled wilderness. Historic Faro and Tavira are packed with cultural attractions, and Lagos is said to rival the Balearic Islands in terms of nightlife. 
The Algarve has an established honeymoon infrastructure without overdoing it tourism-wise, offering a variety of all-inclusive packages, hotel, and villa options specifically tailored for honeymooners – perfect for an intimate and relaxing visit.    
17. Lake Bled, Slovenia
Located a stone's throw from the quaint Slovenian capital of Ljubljana, Lake Bled is a picture-perfect destination, easily doable in a few days. Surrounded by the backdrop of the Julian Alps, the crystal-clear waters of the lake are perfect for summertime swimming, hiking, and relaxing, with the nearby town of Bled offering cute accommodations at different price points.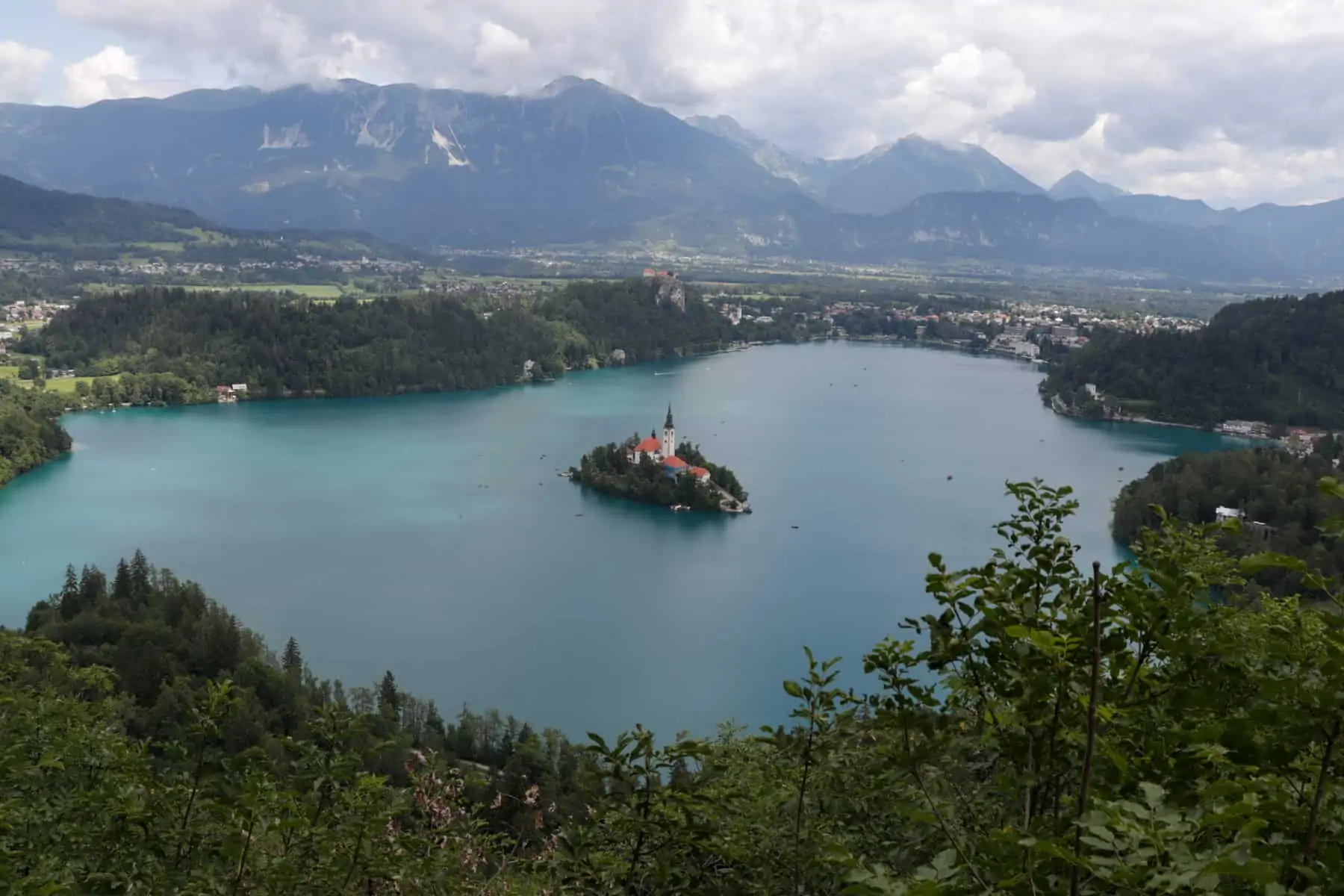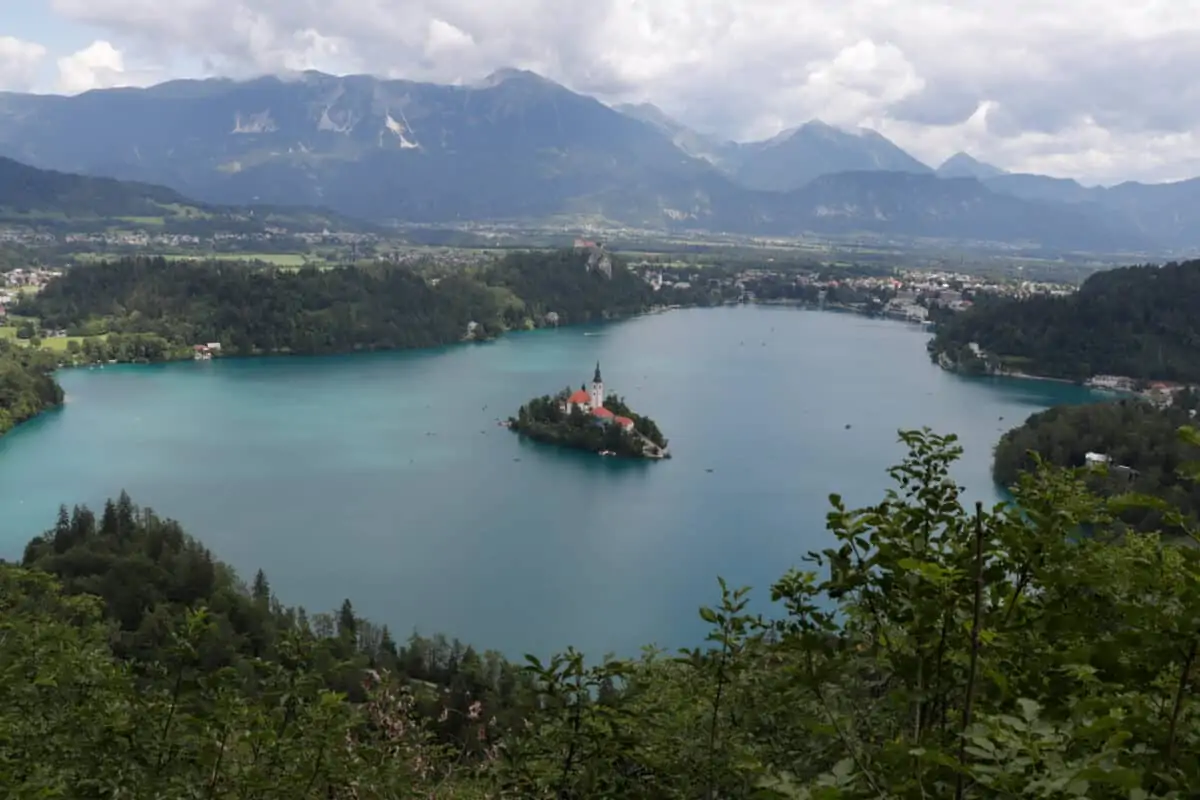 You can rent a rowboat to get from the shores of the lake to Bled Island, or hire a 'pletna' (a 20-person boat) if you're not feeling up to rowing yourself. The island is home to the beautiful Assumption of Mary Church, as well as a wishing bell – it's said that anyone who rings this bell will have their wish come true, a bright start to married life. 
The lake itself is about six kilometers in diameter and very flat, and you can also trek up to the Bled Castle, Slovenia's oldest castle, at the top of the cliffs for beautiful views, homemade wine, and romantic fine dining. If you have a few more days, you can extend your visit to Lake Bohinj, Vintgar Gorge, Ljubljana, or even parts of northern Italy.       
18. Annecy, France
Located in the alpine Haute-Savoie region of southeastern France, Annecy is a total gem. Known for its ultra-cute, cobblestoned Vieille-Ville (Old Town), as well as its gorgeous turquoise lake, beaches, canals, and cheeses, Annecy is easy to navigate by foot and a great gateway to other places like Chamonix, Lyon, or Geneva due to its location nestled between Switzerland and Italy.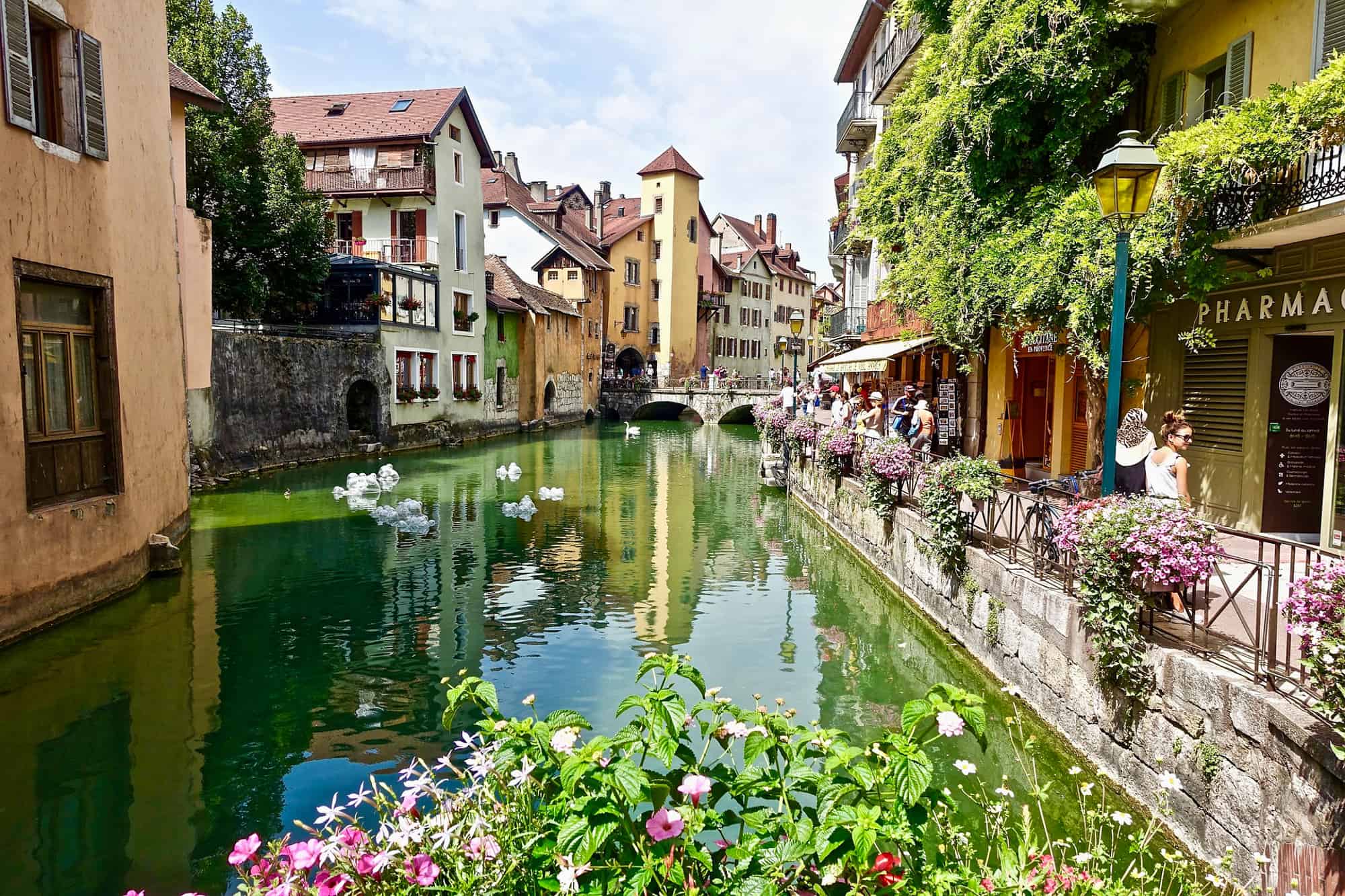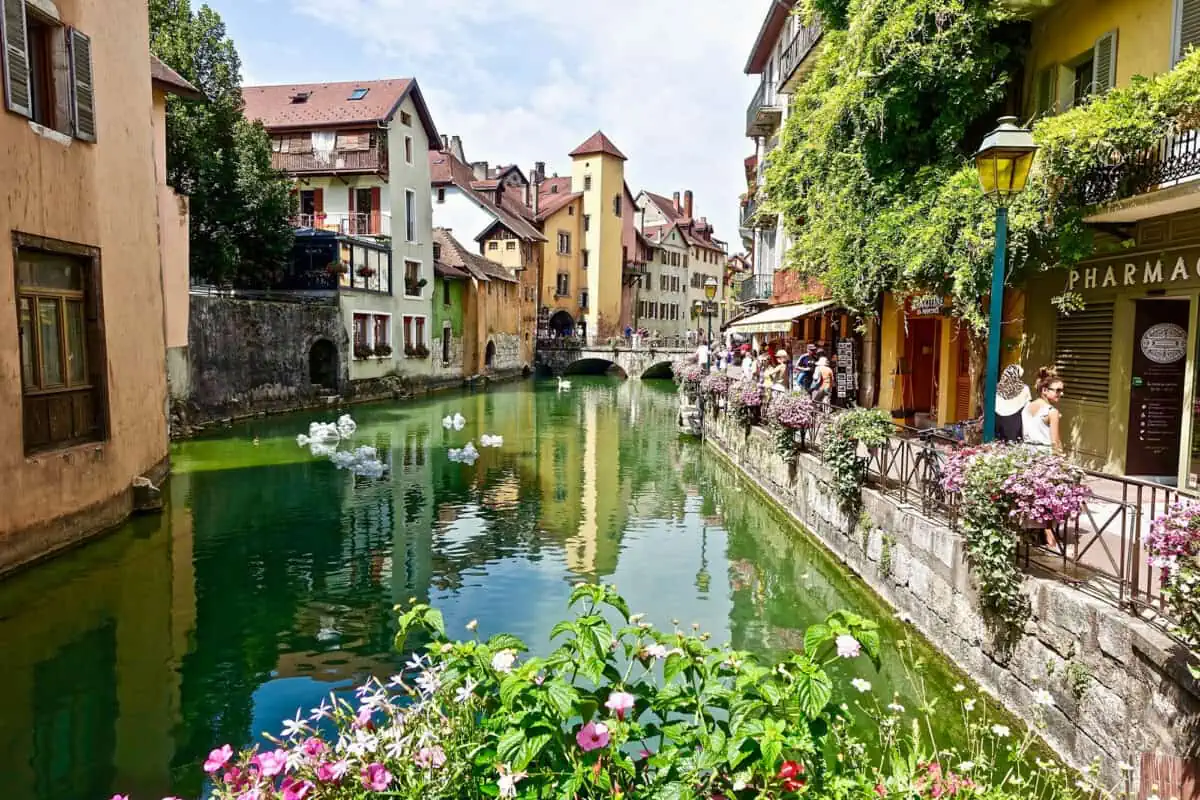 A summer visit is perfect for swimming or hiking in nearby national park Massif des Bauges, while winter in Annecy is a great jumping-off point for world-class skiing – making the town a perfect honeymoon destination year-round for those interested in outdoor pursuits, castles, and pristine scenery. 
Tip: If Annecy is a bit too small for your liking, consider staying in Lyon instead – Annecy is an easy day trip, and Lyon is one of France's highlights for its gastronomic scene, architecture, and Roman history.     
19. Madeira, Portugal
While technically part of Portugal, Madeira has a very different vibe from the rest of Europe due to its location off the coast of northwest Africa. A four-island autonomous archipelago, Madeira was historically famous for its wine, but also boasts a beguiling tropical climate. Its lush vegetation, towering cliffs, and volcanic soil make its geography more reminiscent of Hawaii than of Europe, much to the surprise of many visitors.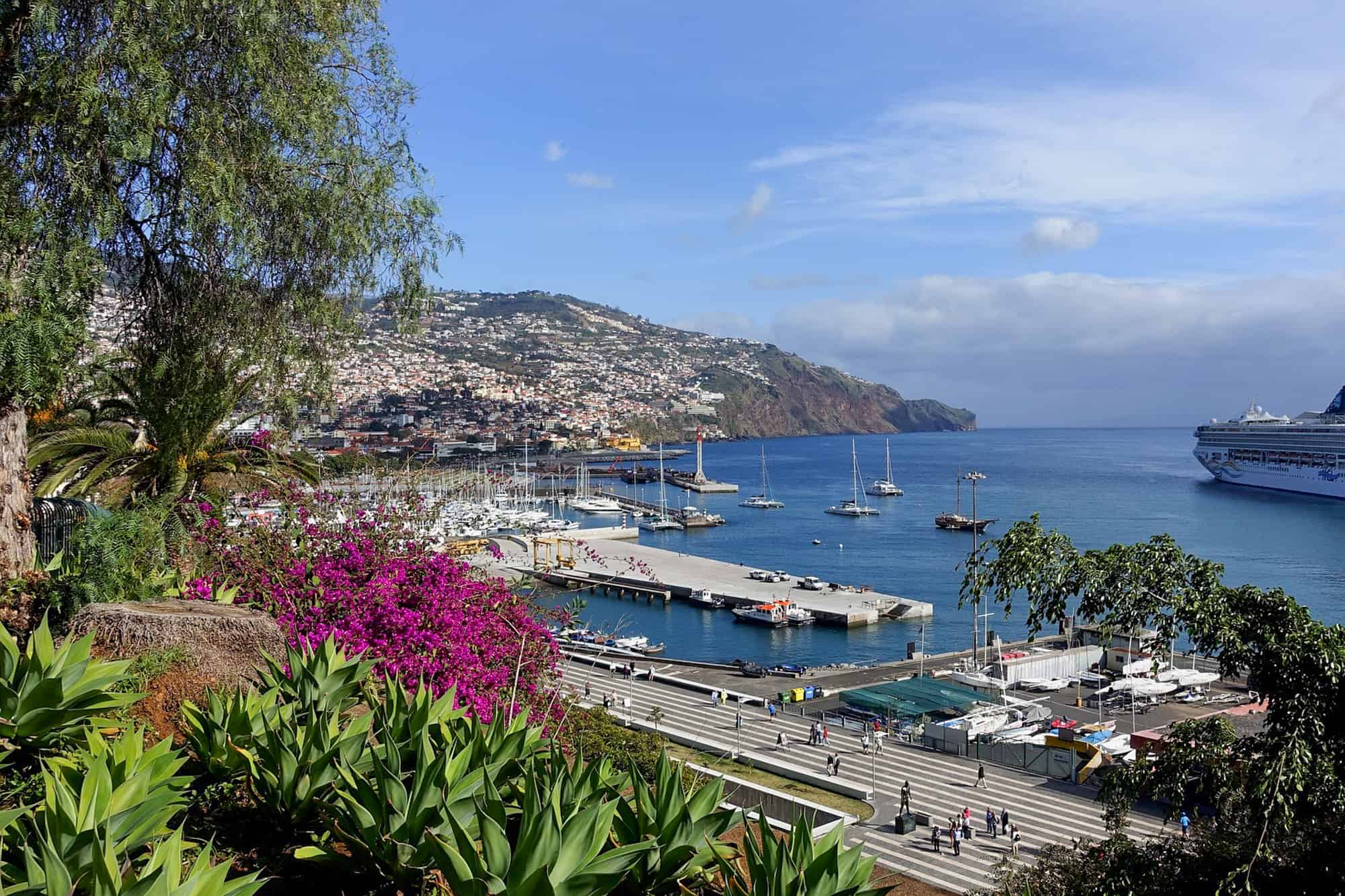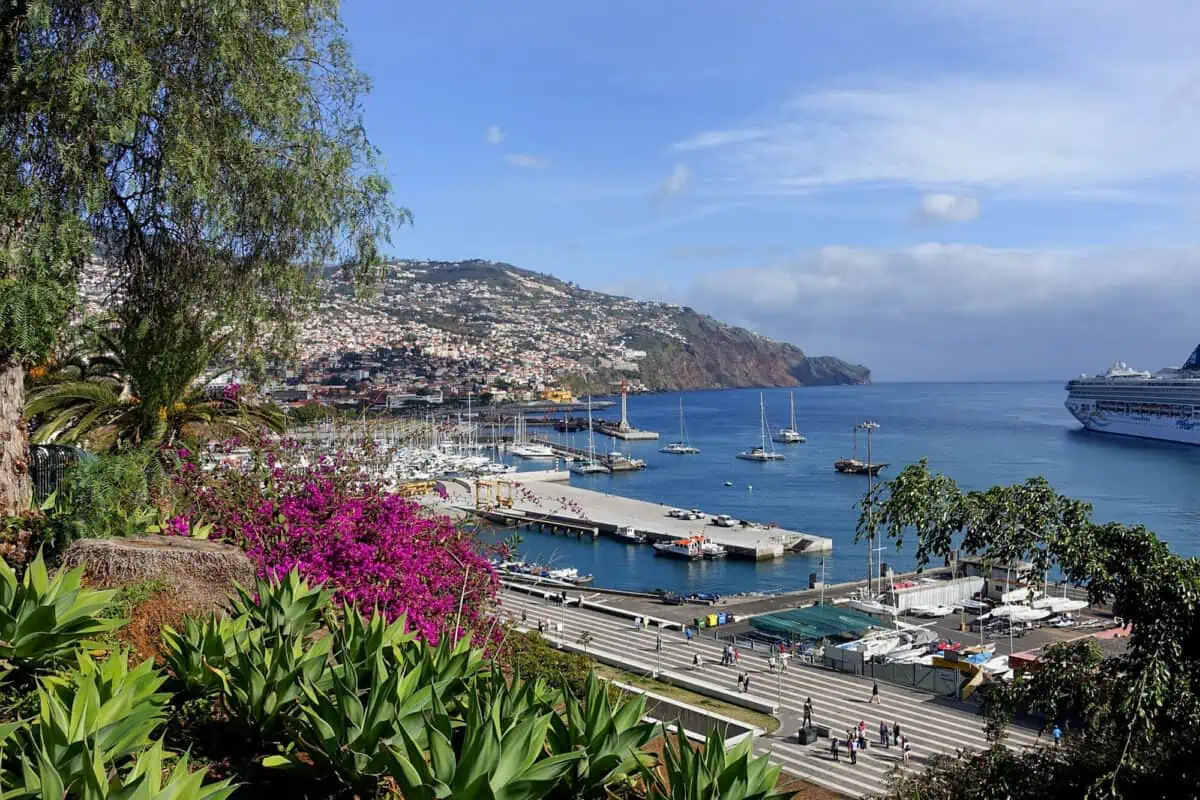 Between April and October is the best time to see the many types of whales and dolphins that frolic off its coasts, but Madeira's geographic location makes it mild and beautiful year-round, perfect for those seeking a summery honeymoon who can't travel during the summer months. 
While not necessarily a budget location, Madeira is still a far more wallet-friendly destination than other European islands, and honeymooners can find great deals on all-inclusive packages tailored at honeymoons, including spas and wellness, beaches, golfing, hiking, and more.
20. The Cotswolds, England
Quaint, historic, and perfect for a road trip, a honeymoon in the idyllic Cotswolds is a perfect fit for those seeking privacy, comfort, and 'cottagecore' style romance. You'll feel like you've traveled back in time to a Jane Austen novel as you stroll through the cobbled streets, admiring the manicured gardens, adorable cottages, and woodland areas typical of the area.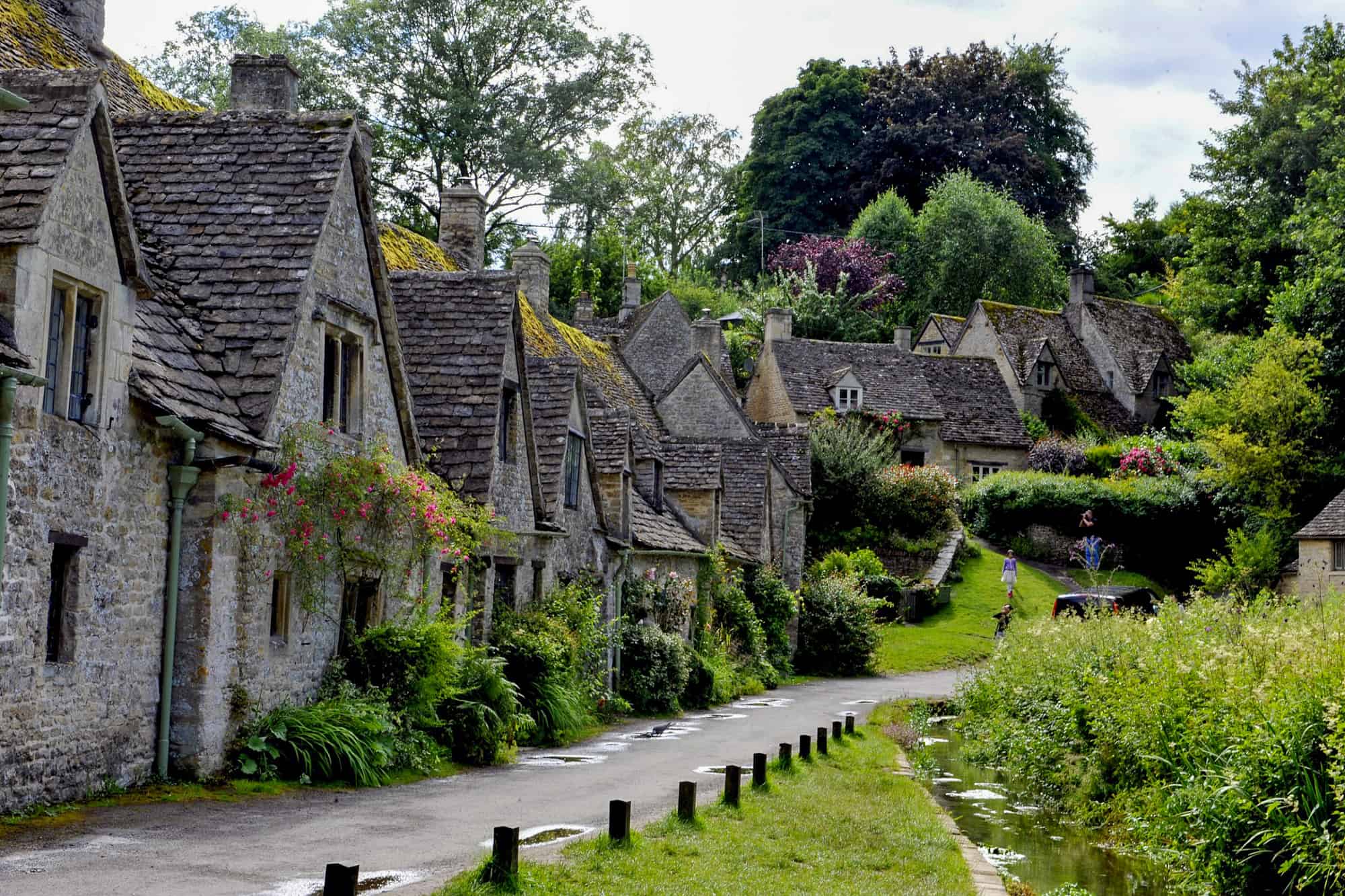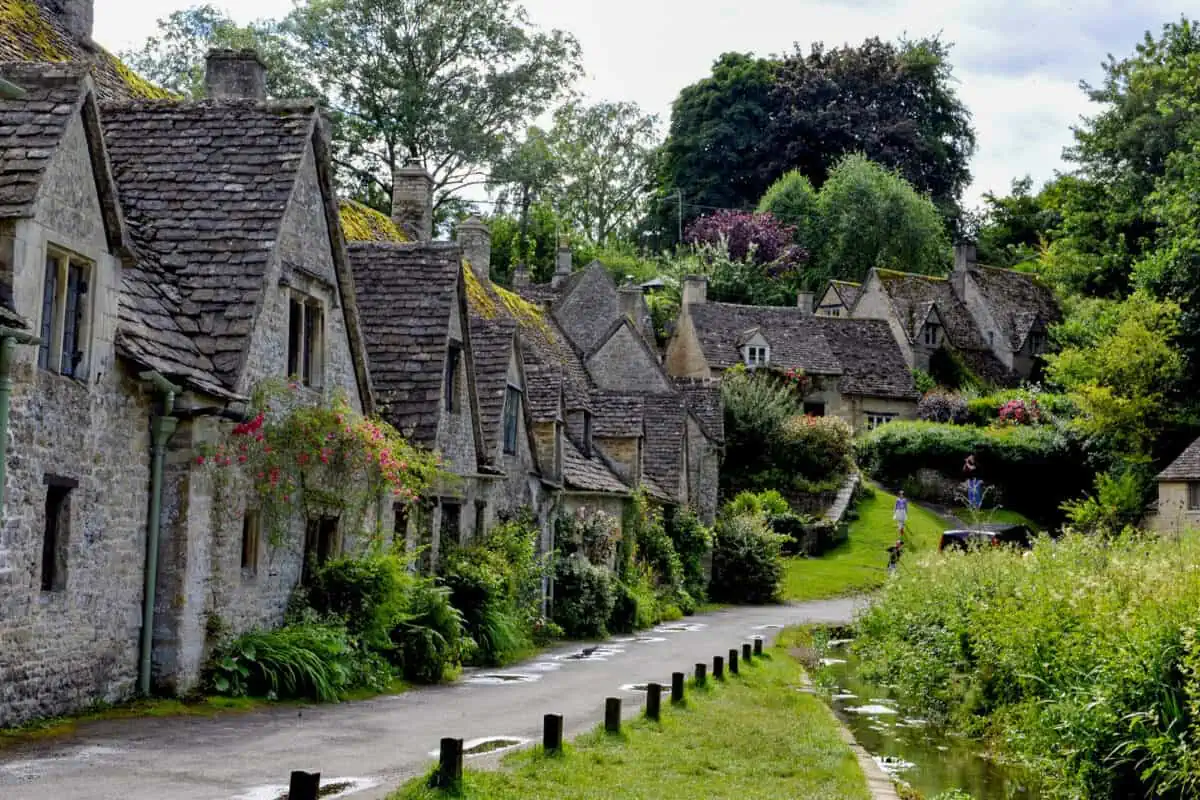 You'll be spoiled for choice regarding places to visit, as the region covers 800 square miles in five English counties – but some of the more popular towns include Chipping Campden, Bourton-on-the-Water, Bibury, or the larger towns of Bath and Cirencester. 
While definitely a popular tourism destination, the area also has a developed honeymoon scene, with many rental cottages tailored to honeymooners. 
21. Romantic Road, Bavaria, Germany
Spanning 350 kilometers between the cities of Würzburg and Füssen in Germany's Bavaria and Baden-Württemberg regions, the Romantic Road is an aptly-named honeymoon destination easily explorable by bike or by car.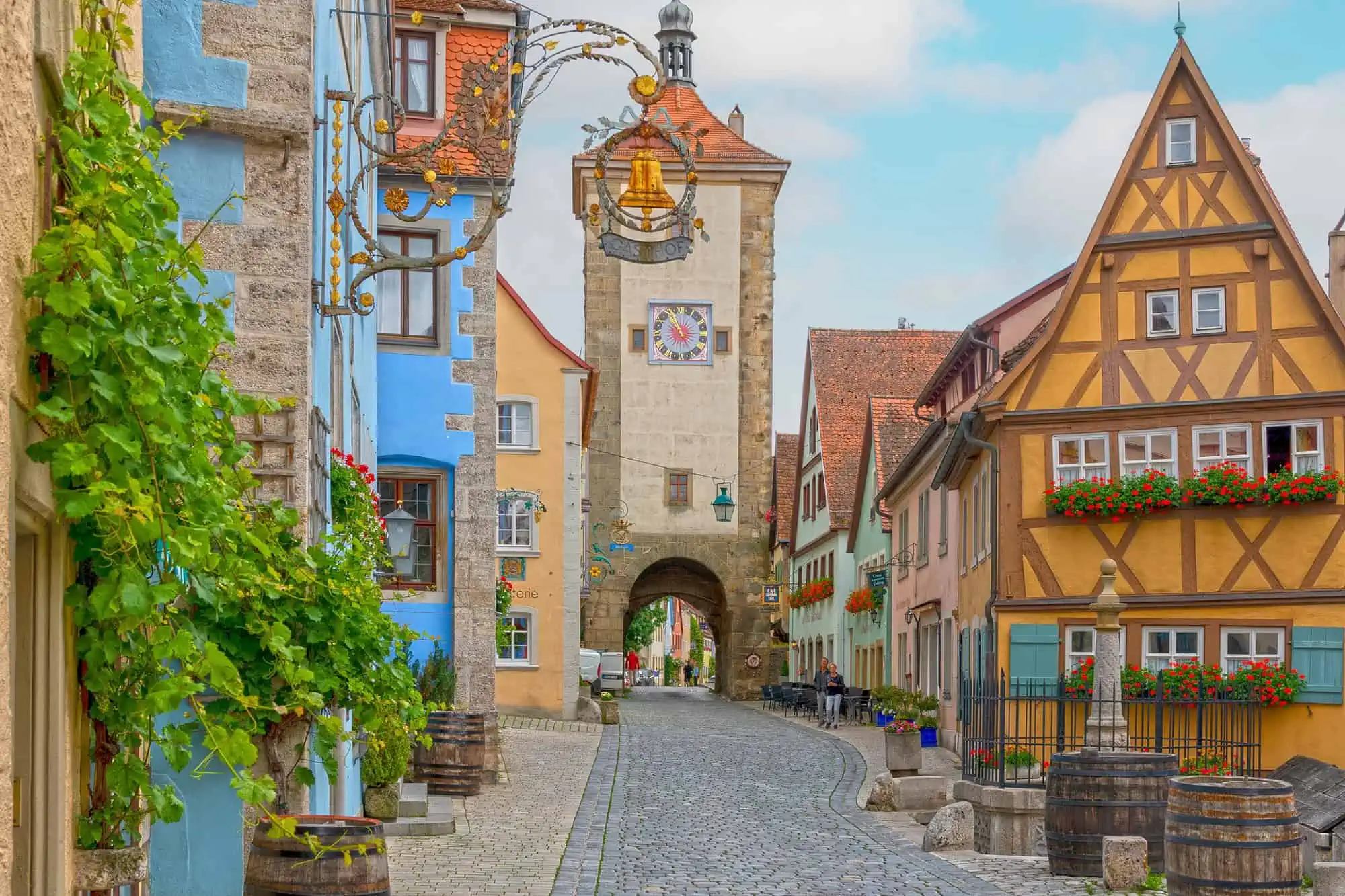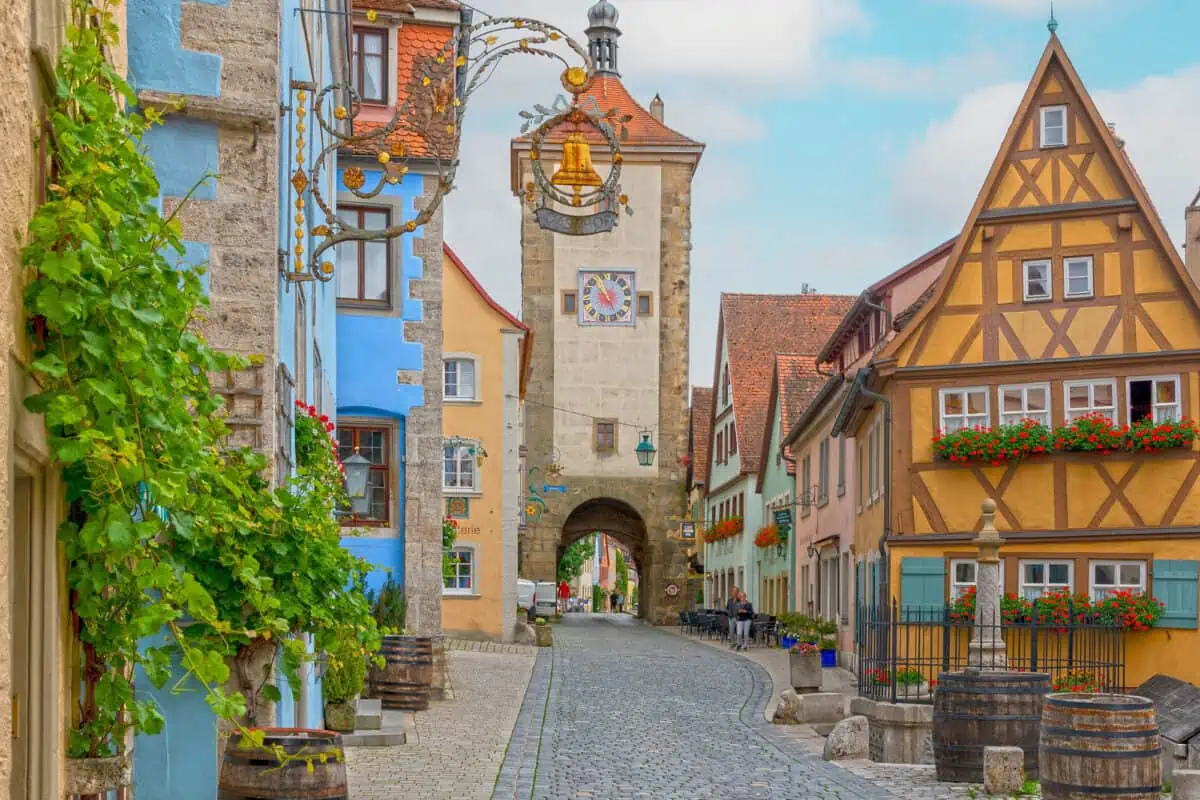 You can experience the Romantic Road in whole or in part, based on how much time you have, or pair select day trips from Munich – it's easily customizable based on your itinerary and interests. 
Boasting rolling valleys of vineyards, fields of flowers, picturesque medieval architecture, and numerous castles along the stunning backdrop of the Alps, the Romantic Road is a great place to relax, unwind, and enjoy. 
Don't miss towns like postcard-perfect Rothenburg ob der Tauber, Renaissance Augsburg, medieval Nördlingen, or pastel-hued Dinkelsbühl, as well as castles at Burg Harburg, the 350-room Würzburg Residence, and of course iconic Neuschwanstein – the inspiration for Disney's Cinderella castle.       
22. Granada, Spain
Moorish beauty Granada is a great choice for an Andalucían honeymoon getaway, perfect for history and culture buffs, foodies, and sun-seekers. Sights like the infamous Alhambra fortress, with its accompanying gardens and reflecting pools at Generalife and Nasrid Palaces, are a must-see while you're here – and are both romantic and historic.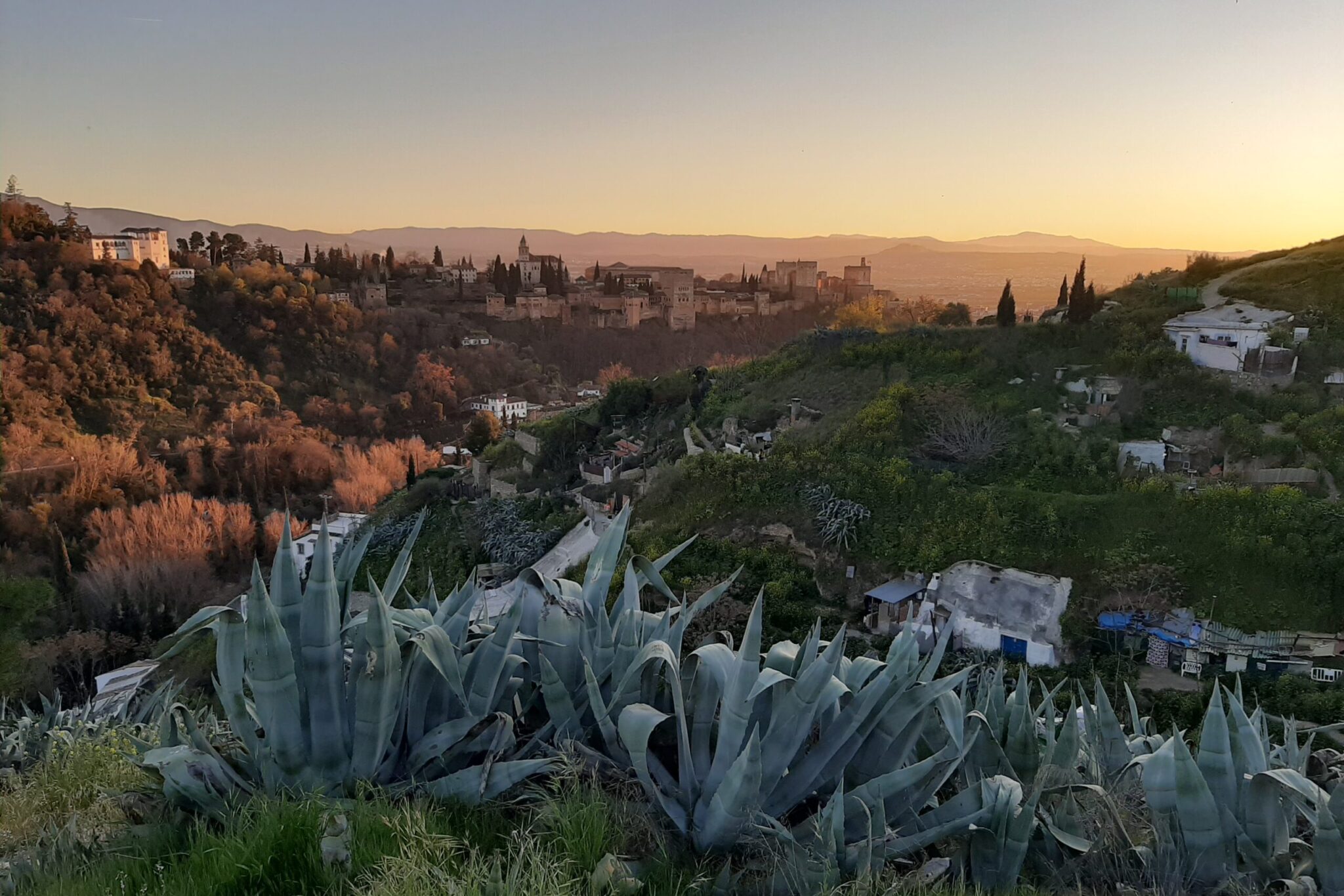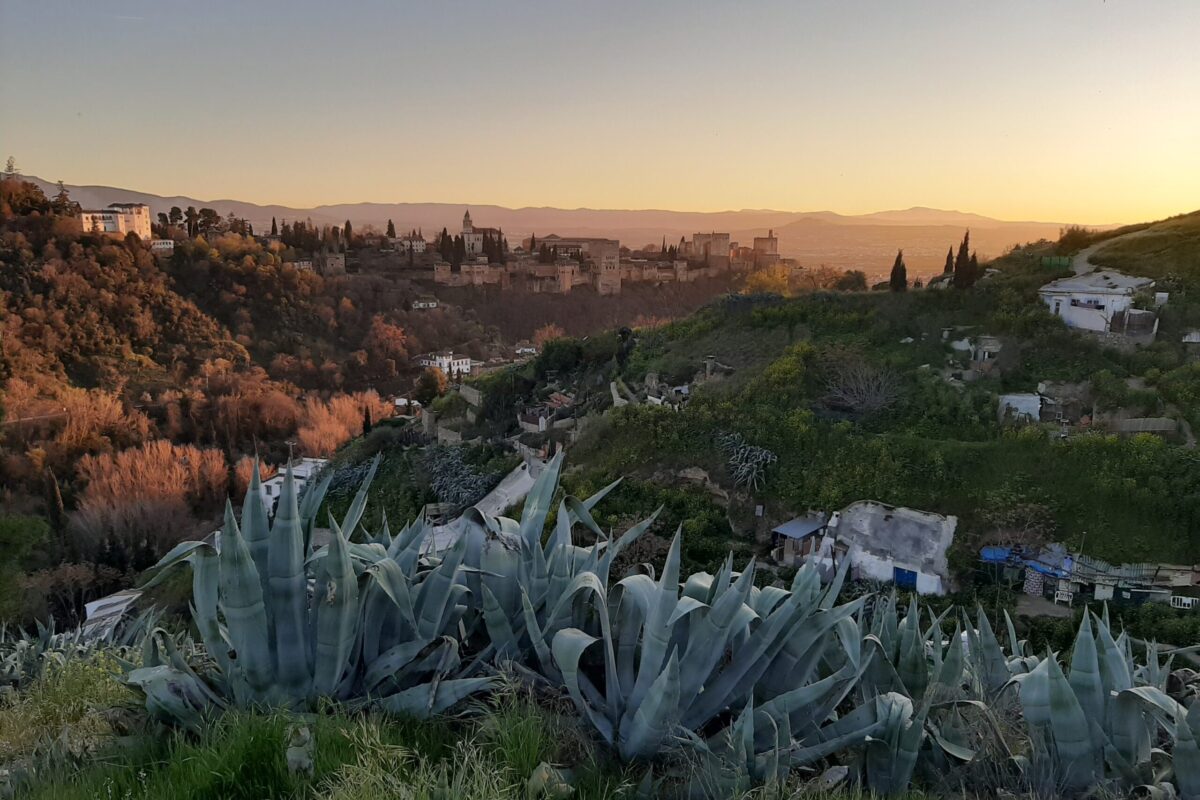 To cap off days spent meandering around the city's steep and curving streets, you can't go wrong with a romantic evening of tapas, wine, and flamenco shows, available all around the city. If you have time to stay in Southern Spain a little longer, Granada is a short distance away from stunning Málaga and the Costa del Sol, as well as Córdoba – home to more Moorish architecture like the Alcazar de los Reyes and the Mesquita.
23. Transylvania, Romania
For those seeking something a bit more offbeat, Romania is rapidly growing in popularity as a honeymoon destination for those seeking a concentration of Europe's most enticing activities at a lower cost.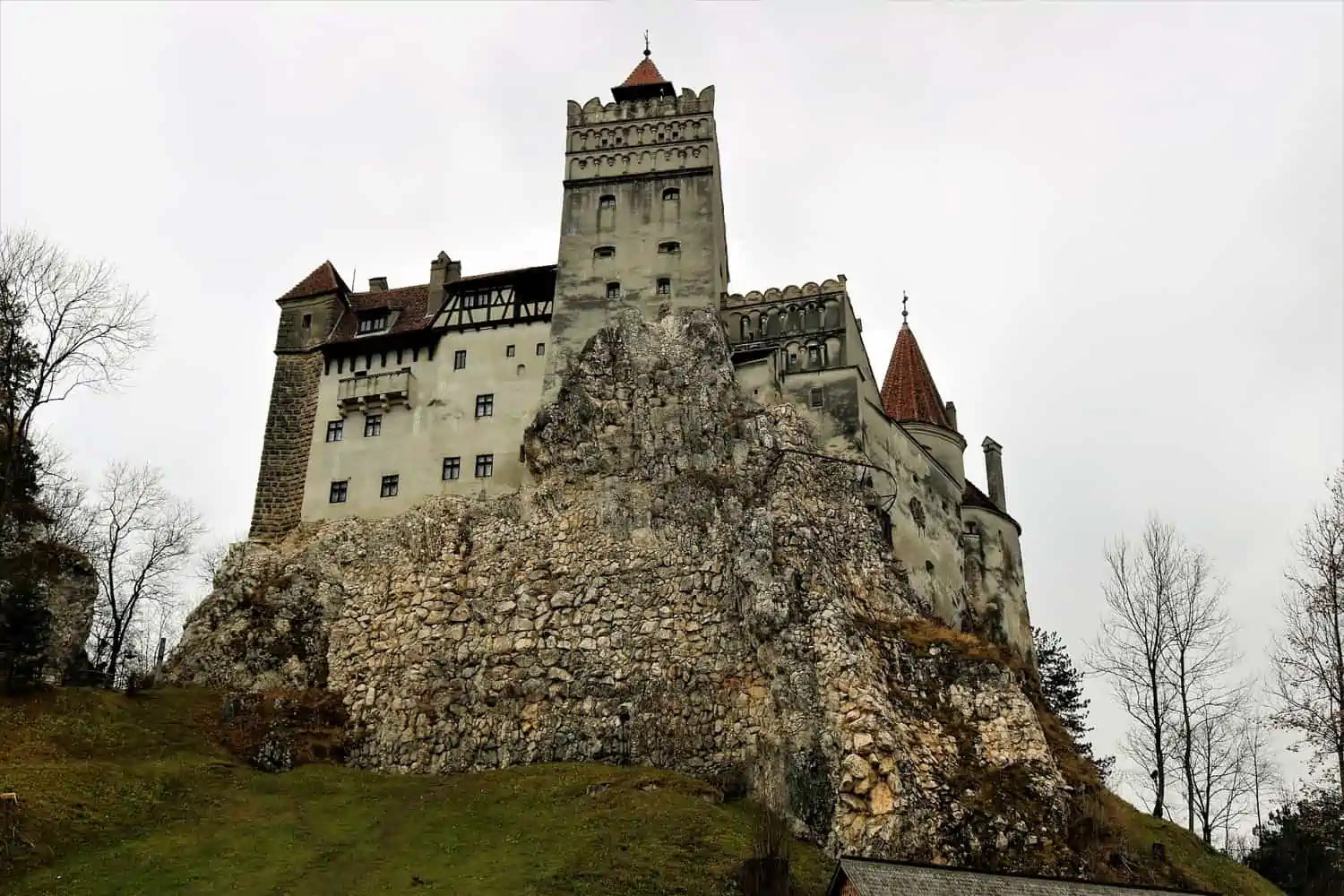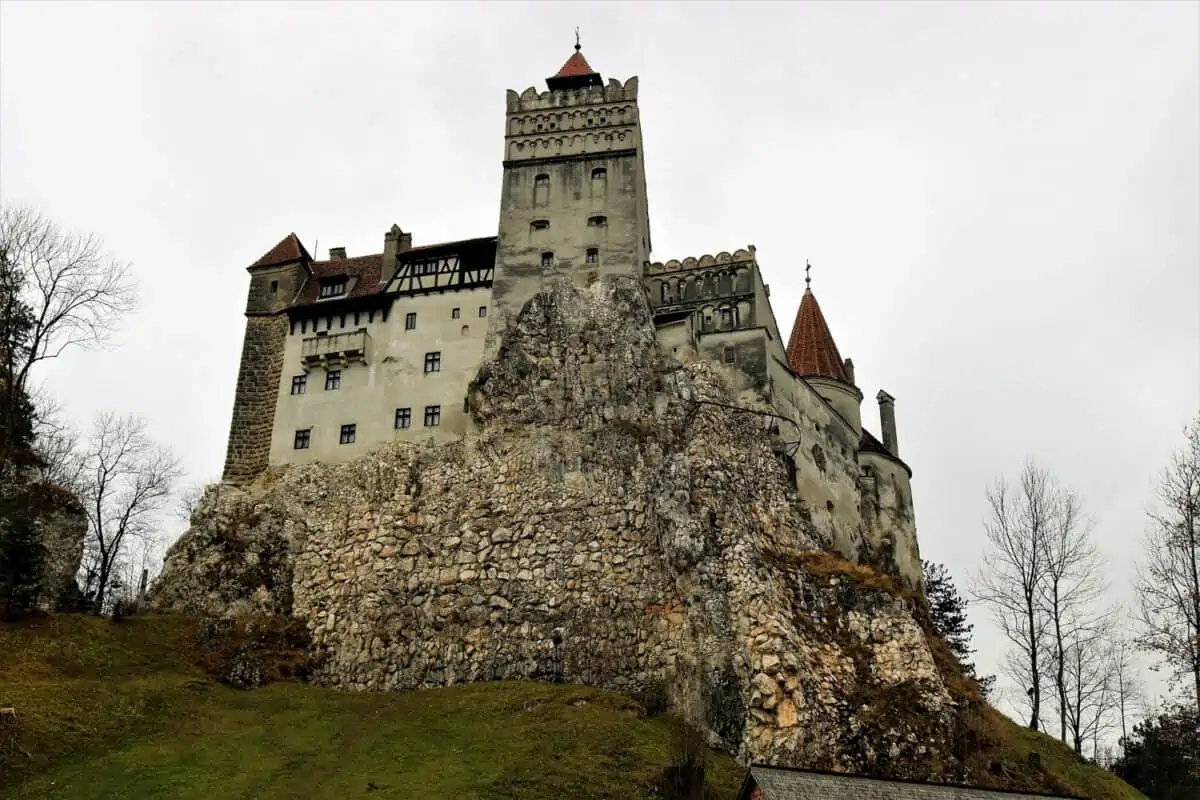 The country as a whole is very diverse, with cute villages, vineyards, skiing, hiking, and loads of castles and medieval-era fortifications to explore. Transylvania in particular has a lot to offer – Bran Castle and Gothic-Renaissance Corvin Castle, hiking the nearby Carpathian Mountains, plus picturesque towns like Cluj-Napoca, Sighișoara, Brașov, and Sibiu. 
Called the 'Land Beyond the Forest', Transylvania may have a bit of a spooky reputation, but in reality, it is an absolutely stunning place doubling up as the perfect European honeymoon destination for those seeking something beautiful but totally not-cliché.   
---
A visit to any of the above European honeymoon destinations is sure to be really special – an opportunity for lifelong memories and great photos, kicking off wedded life with a bang. 
From the more cliché choices to off-the-beaten-path or newly-popular destinations, you truly can't go wrong with any of the options on this list. Your honeymoon is a fabulous opportunity to splurge on the trip of your dreams, and Europe is an amazing place to do so.  
What's your ultimate honeymoon destination in Europe? We'd love to hear about it in the comments!