A winter trip to Europe has several advantages. On the more practical side, prices for accommodations and attractions are typically much lower than in peak months, and crowds are significantly fewer. On the experiences side, Europe's winter landscapes are extra enchanting – from snow-covered towns to quaint Christmas markets and cozy fireside evenings.
As you plan, it's good to keep a few things in mind. In particular, note the possibility of big differences between the northernmost and southernmost points of the continent. In other words, Scandinavia offers unique opportunities for winter activities like dog-sledding and witnessing the northern lights, but it gets very cold. In contrast, Southern Europe has lovely mild winters ideal for exploring historic cities, but you won't likely get those snowy winterscapes.
To ensure the best trip, verify weather conditions, activity availability, and seasonal considerations prior to take-off. To kick off your trip planning, we've put together a list of potential European winter destinations you're sure to love.
---
Related: (opens in new tab)
---
25 Amazing Winter Destinations in Europe
1. Reykjavík, Iceland 🇮🇸
Average temperature: -1°C (30°F) to 4°C (39°F)
Reykjavík in winter is an excellent choice for those seeking adventure, natural beauty, and a taste of Icelandic culture in its rapidly growing capital.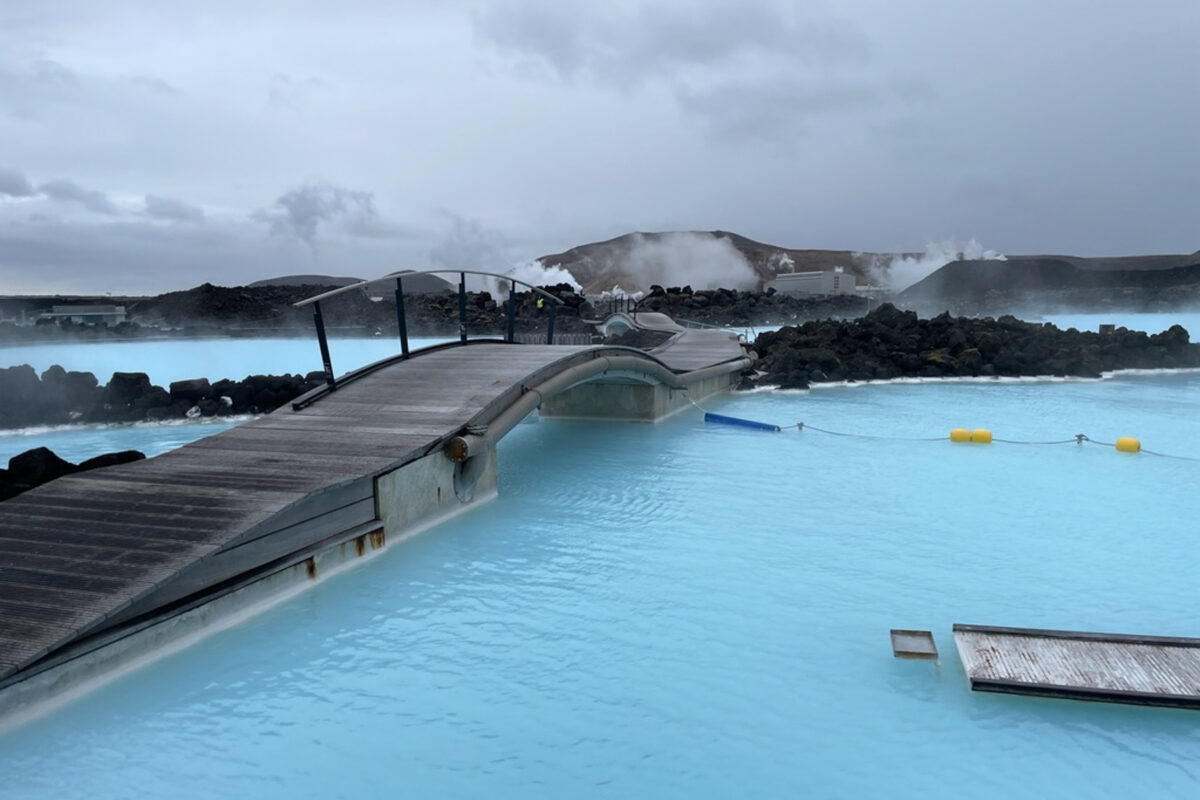 While it's certainly cold, the city's snow-covered landscapes and the possibility of witnessing the mesmerizing northern lights from only a short trip outside the city make it worthwhile. Right outside the city, the Blue Lagoon geothermal spa is a must-see while you're there, as well as a day trip around the Golden Circle, featuring stunning geysers and waterfalls.
Keep in mind that Reykjavík is relatively expensive year-round due to its high cost of living. However, winter is a great time to save on accommodation prices. It's also important to remember that there are only a few hours of daylight during winter, so be sure to maximize your daytime activities and keep an eye on the sunrise and sunset times. Lastly, Iceland's weather can be unpredictable, so pack waterproof clothing and lots of layers.
---
2. Tromsø, Norway 🇳🇴
Average temperature: -4°C (25°F) to -1°C (30°F)
Norway's northernmost city, Tromsø, is the very definition of a winter wonderland. Here, you're sure to have a magical Arctic experience, complete with a very high chance of seeing the northern lights. Combine this with the ability to explore stunning landscapes and check out local critters and you'll see why this is a world-class winter destination.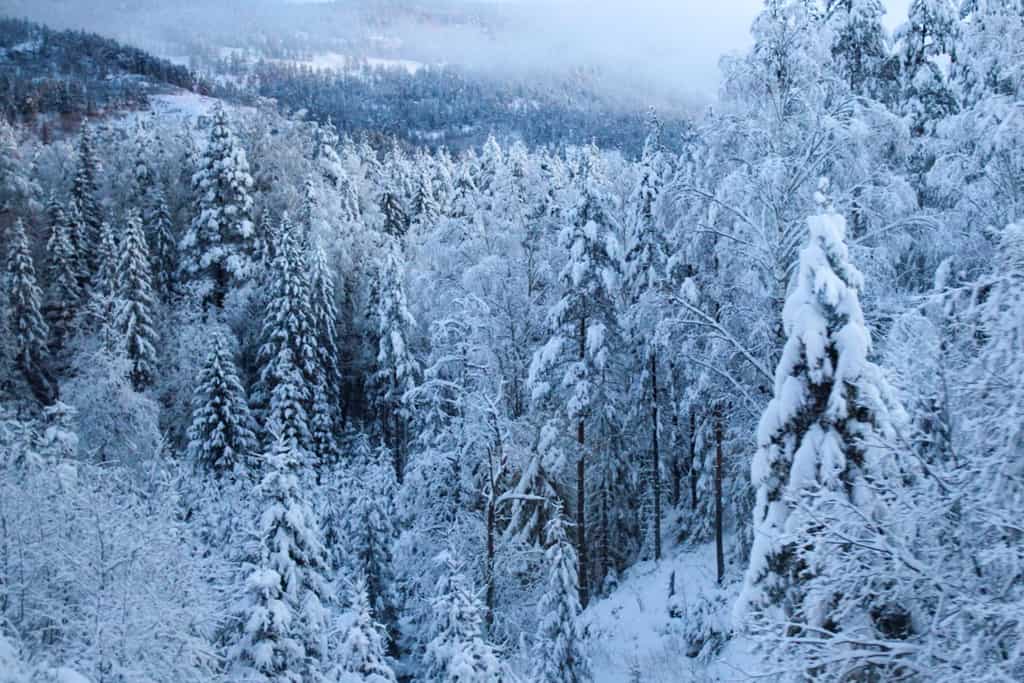 While there, be sure to visit the Arctic Cathedral and the Arctic Wildlife Center and keep in mind that it's recommended to book a guided northern lights tour for the best chances of witnessing this natural phenomenon. While it's a popular destination for northern lights enthusiasts, Tromsø tends to be less crowded than other European cities during winter, and while Norway is generally expensive, visiting in winter can be more budget-friendly.
If you visit during the second week of December, don't miss the Tromsø Christmas Market. Like in Reykjavík, be prepared for limited daylight hours, and dress warmly to enjoy outdoor activities comfortably.
---
3. Prague, Czech Republic 🇨🇿
Average temperature:  -1°C (30°F) to 4°C (39°F)
Prague in winter is sure to have you thinking you've stepped into a fantasy novel. Exploring the iconic Prague Castle, Charles Bridge, and the Old Town Square (with its famous Astronomical Clock) dusted with a layer of snow is a dream.
Winter sees far fewer tourists than the hectic summer months so there is a chance that you may even get these popular attractions all to yourself!
Prague is also famous for its Christmas markets, which start in late November, offering you a great chance to experience the city's rich history and culture with a cozy, festive backdrop and lots of treats to sample, including trdelník (fried dough) and hot mulled wine.
---
4. Málaga, Spain 🇪🇸
Average temperature: 8°C (46°F) to 18°C (64°F)
Málaga in the wintertime offers a mild and pleasant alternative to Europe's colder climates, bursting with the charm Andalucía is known for.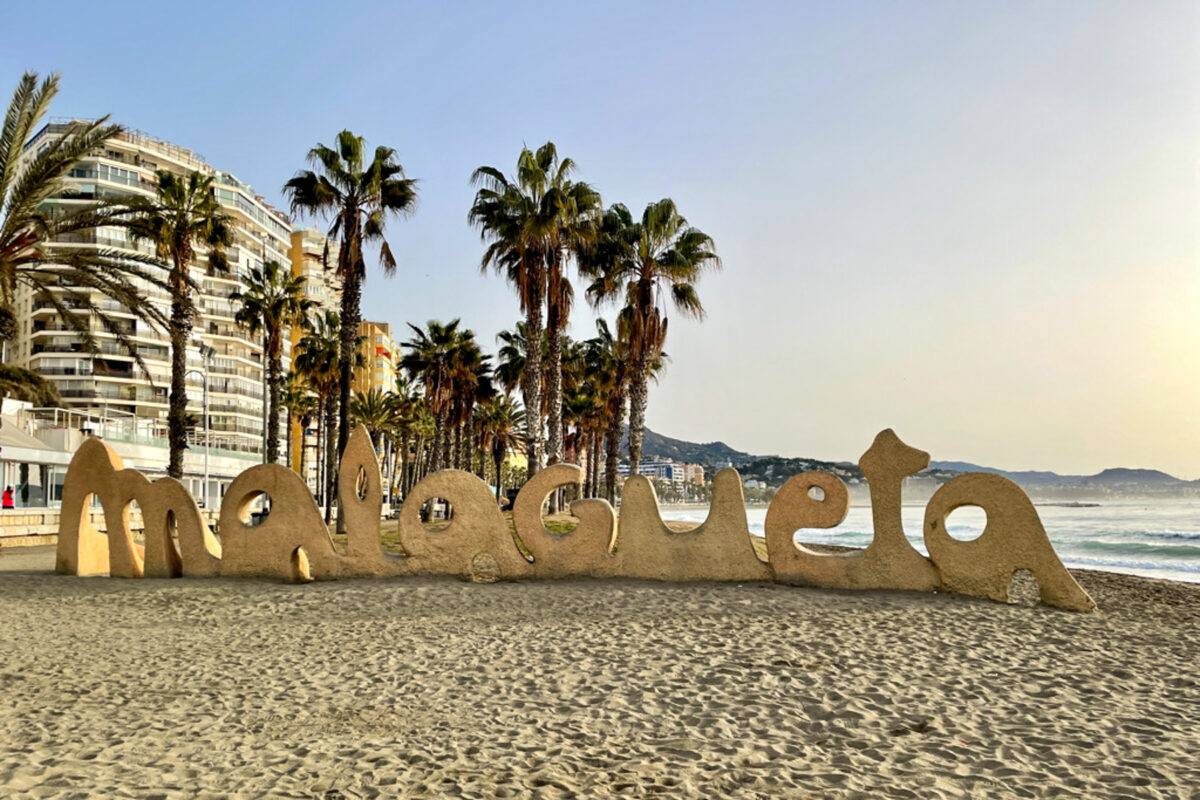 While the summertime temperatures can tire even the most sun-loving visitor, winter is the perfect time to explore the historic Alcazaba or the Gibralfaro Castle. No matter whether you want to grab a bite to eat al fresco, meander through the vibrant city center, or go for a stroll along Malagueta Beach – all you'll need is a light sweater!
The Costa del Sol region in general gets very little rainfall and is known for sun year-round, and the city's coastal and mountainous surroundings offer scenic views galore. It's easy to take a day trip to visit the Mezquita at Córdoba or Seville's variety of attractions as well, offering a great survey of the region.
---
5. Budapest, Hungary 🇭🇺
Average temperature: -1°C (30°F) to 4°C (39°F)
Budapest in winter is charming and festive, and after checking out its thermal baths, rich history, and vibrant cultural scene, you'll never want to leave. Explore the Buda Castle, the Parliament Building, and the stunning Hungarian State Opera House.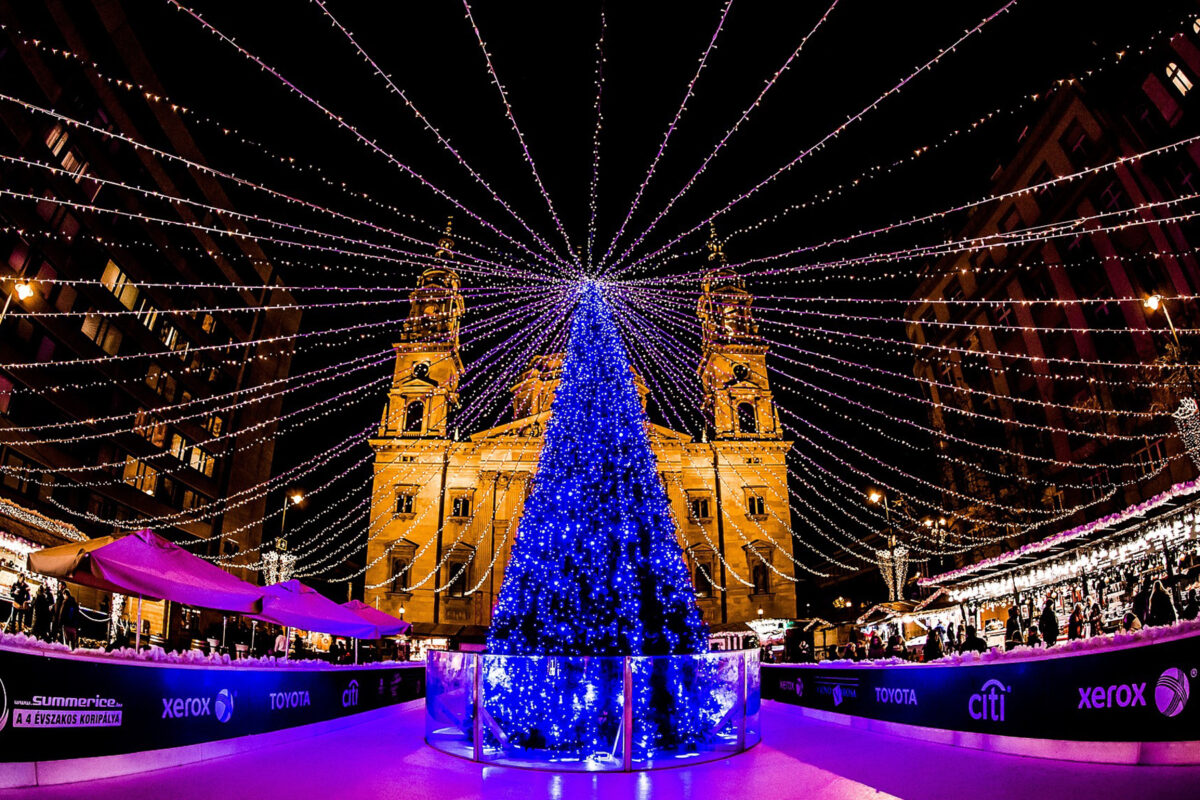 Alternatively, you can enjoy ice skating at Budapest's outdoor rinks, and relax in Budapest's famous thermal baths for a warm and soothing experience after a chilly day outdoors – while Szechenyi is the city's most popular with tourists, local baths like Gellert and Lukasz offer a more authentic experience.
If you plan your visit during the second week of December, don't miss the fantastic Christmas markets – particularly in Vörösmarty Square and St. Stephen's Basilica.
---
6. Salzburg, Austria 🇦🇹
Average temperature: -4°C (25°F) to 2°C (36°F)
Salzburg is a picturesque destination year-round, but winter is a beautiful time to experience the city's Baroque architecture and cultural heritage.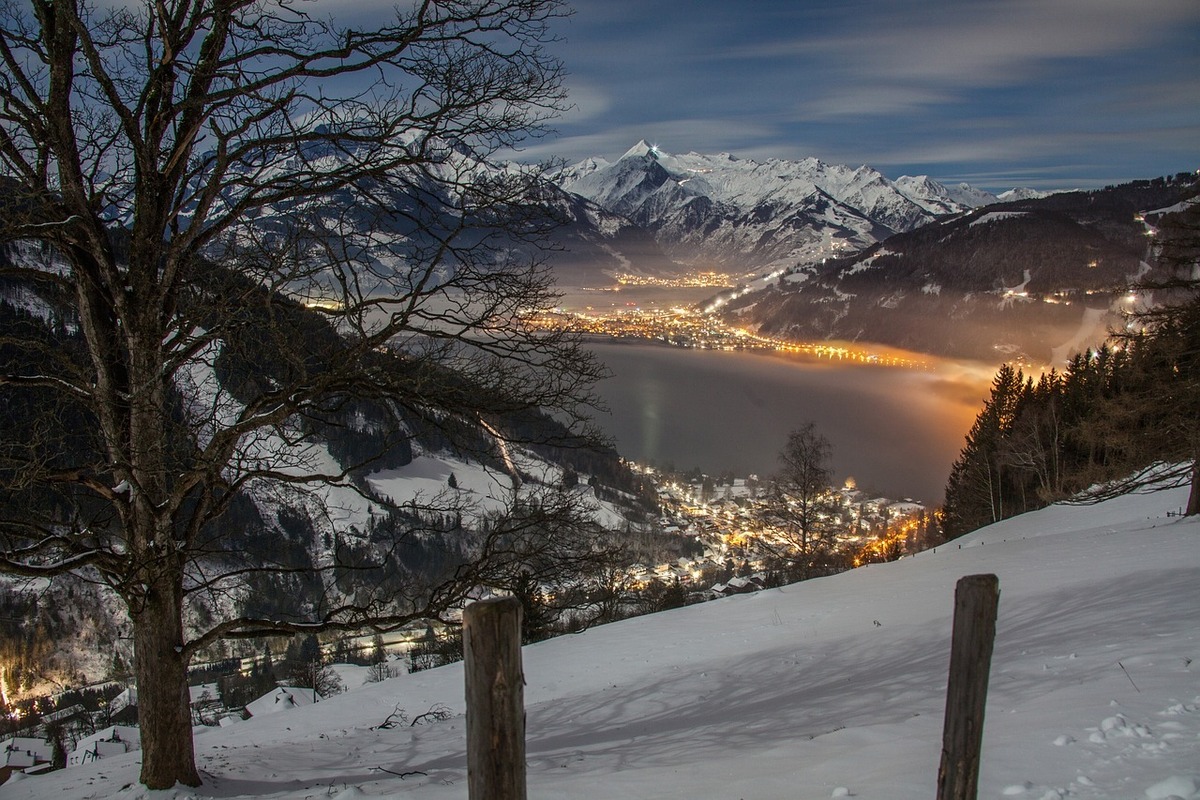 Live your Sound of Music fantasies with DIY or guided tours of the blockbuster film, explore the historic Old Town (Altstadt), visit the birthplace of musical giant Mozart, and tour the Hohensalzburg Fortress with its beautiful views of the town below.
December in Salzburg is particularly magical, a time to enjoy the charming Christmas markets and Advent concerts that tend to begin around the second week of the month.
Winter sports enthusiasts will enjoy day trips to nearby ski resorts in the Alps, or you can enjoy the snowy surroundings from inside a cozy café.
---
7. Interlaken, Switzerland 🇨🇭
Average temperature: -3°C (27°F) to 3°C (37°F)
If you're seeking something a bit more mountain-focused, Interlaken in winter is the Swiss getaway of your dreams!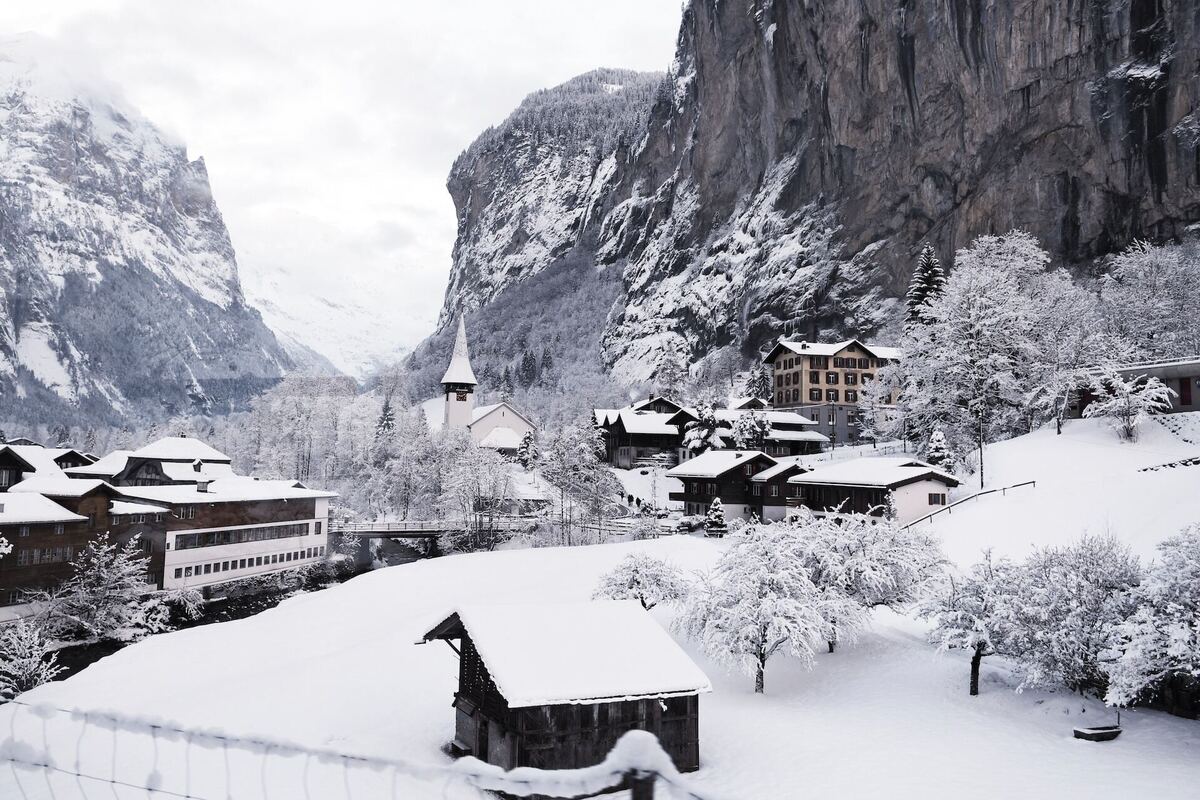 Nestled in the pristine Bernese Oberland region, Interlaken is known for its stunning alpine landscapes and ample opportunities for outdoor activities – you're sure to experience a winter wonderland complete with snow-covered mountains, frozen lakes, and crisp alpine air.
One of the best things to do is to take a scenic railway trip, from the Jungfraujoch Railway to check out the 'Top of Europe', the Glacier Express, or the GoldenPass Line, or check out the fantastic skiing in the Jungfrau Region.
Note that Interlaken can be expensive year-round, and winter isn't necessarily a budget time to visit due to the popularity of winter sports like skiing, snowboarding, ice skating, and snowshoeing.
---
8. Lake Como, Italy 🇮🇹
Average temperature: 0°C (32°F) to 8°C (46°F)
Lake Como in winter is one of Europe's best-kept secrets. Despite its reputation as a playground for yacht owners and jet-setters, the off-season offers a serene experience in one of Italy's most stunning destinations, perfect for the budget traveler.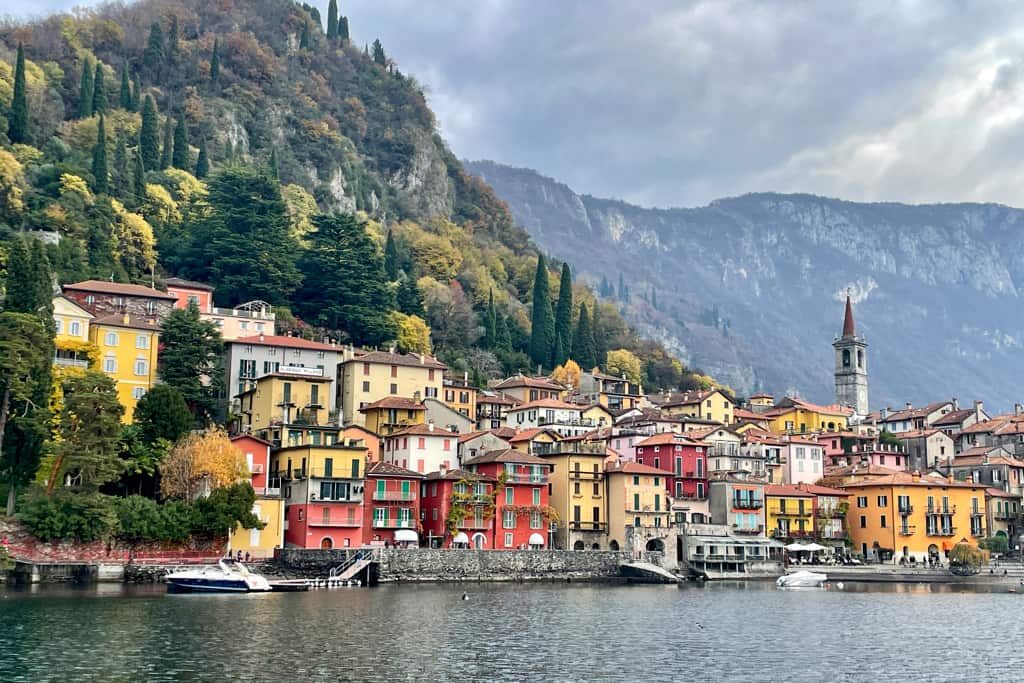 While it's definitely chilly, you can still bundle up and explore charming towns like Bellagio, Varenna, Torno, and Cernobbio by ferry. While there, visit historic villas and gardens, stroll along picturesque streets, and stop in for a cappuccino or a cornetto if you're feeling peckish. 
Keep in mind that opening hours may differ in the winter months, and ferry schedules may run much more infrequently. While this may necessitate a bit more planning, the much lesser crowds and lower prices are worth it!
---
9. Lapland, Sweden 🇸🇪
Average temperature: -20°C (-4°F) to -10°C (14°F)
The Swedish Lapland region may be very, very cold, but there are few better opportunities to witness the northern lights, go dog-sledding, and embrace a true winter experience surrounded by pristine Arctic scenery, snow-covered landscapes, and icy rivers.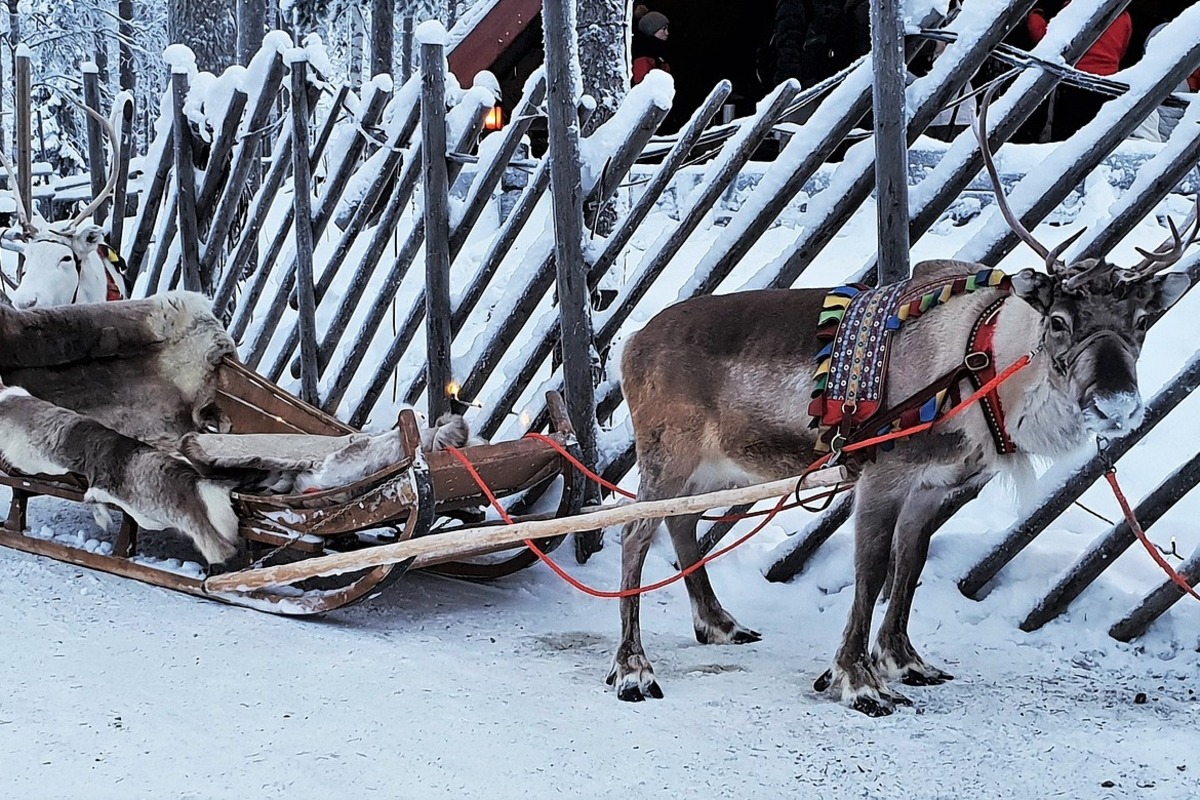 Be sure to check out the Icehotel in Jukkasjärvi, created every year when Torne River turns to ice. The area is also a haven for wildlife enthusiasts – Lapland is known for reindeer herds, and you can also spot Arctic foxes, moose, and various bird species.
Pair some wildlife spotting with snowmobiling, ice fishing, and cross-country skiing for a complete Arctic adventure. While daylight hours are unfortunately very short, it's still easy to have a great time with some advance planning. Be sure to pack those layers, as it gets extremely cold in this region – all the better to enjoy the Arctic wilderness that awaits you.
---
10. Barcelona, Spain 🇪🇸
Average temperature: 8°C (46°F) to 16°C (61°F)
Barcelona is one of Europe's most-visited cities, getting very crowded and very hot in the summer peak season. A winter visit offers a much more pleasant experience in terms of temperatures and crowds, as well as better lodging and restaurant availability.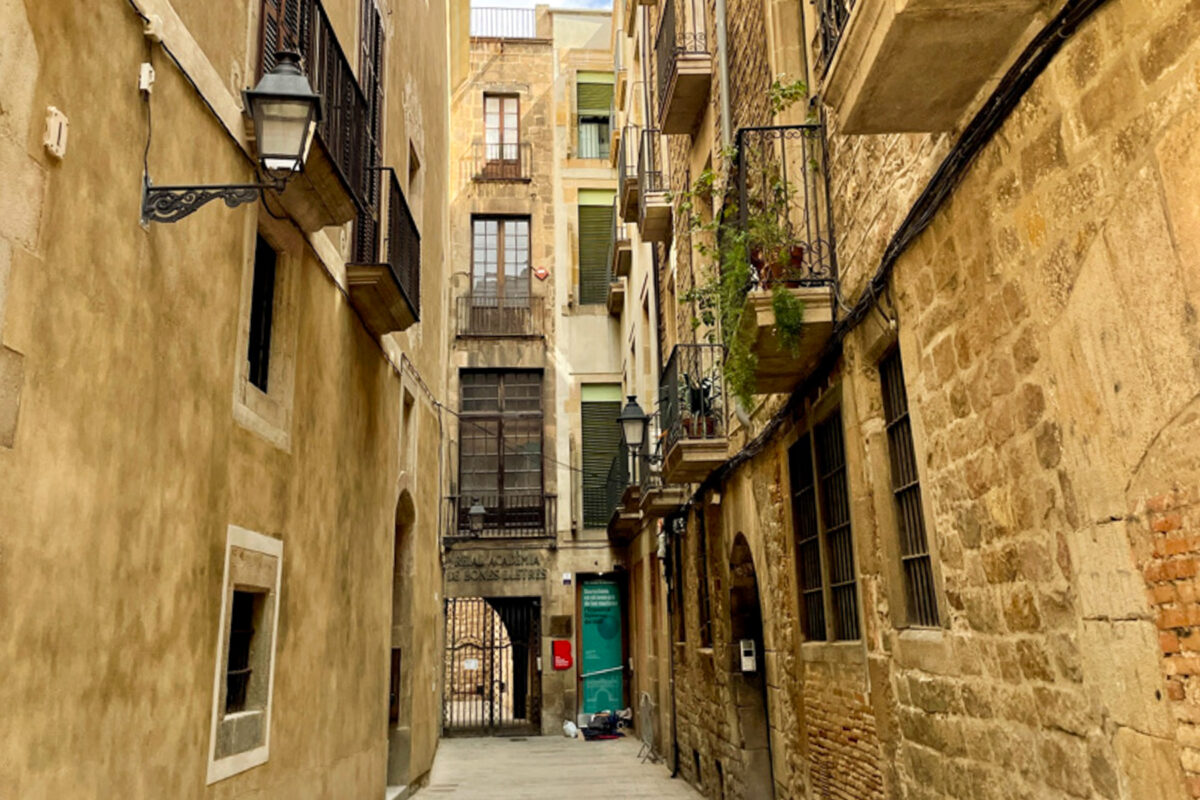 While there, don't miss architectural wonders like the Sagrada Família, the historic Gothic Quarter, and dreamy Park Güell, as well as a relaxing stroll down Las Ramblas and Paseo de Gracia shopping street. Barcelona also celebrates various holidays and festivals during the winter, including Christmas markets and the Cavalcade of the Magi in January.
While the climate is largely mild and Mediterranean with pleasant temperatures, a rainy or chilly day is the perfect opportunity to explore the city's wealth of indoor attractions – it is packed with some of Europe's best museums, art galleries, and architectural marvels.
---
11. Athens, Greece 🇬🇷
Average temperature: 9°C (48°F) to 16°C (61°F)
Arguably summer's hottest spot (both in visitors and temperatures), Athens in winter is almost unrecognizably calm, mild, and a joy to explore. You'll have iconic landmarks like the Acropolis, Parthenon, and the Ancient Agora practically to yourself in the mornings, and the ability to walk into restaurants serving delicious Greek cuisine without a reservation.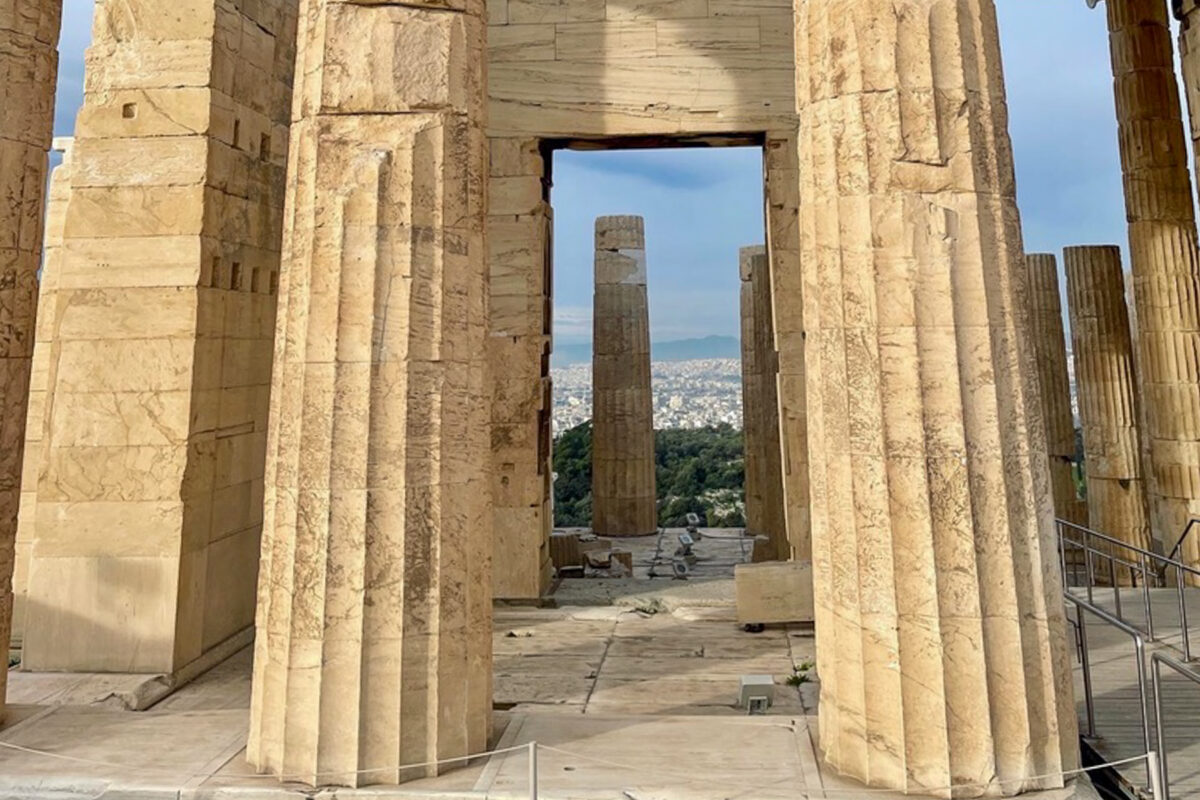 Take advantage of the mild weather to stroll through quaint Plaka and Anafiotika neighborhoods, and traverse the leafy National Garden or check out an indoor museum or two. While Athens is not particularly known for winter-themed festivities, it's still a lovely place to spend Christmas or New Year's with festive decorations and events celebrating the country's Greek Orthodox traditions.
---
12. Porto, Portugal 🇵🇹
Average temperature: 5°C (41°F) to 14°C (57°F)
Porto in winter is a great opportunity for a relaxed and budget-friendly experience, allowing you to explore the rich history, culture, and delicious local cuisine of Portugal's second-largest city without the summer crowds and heat.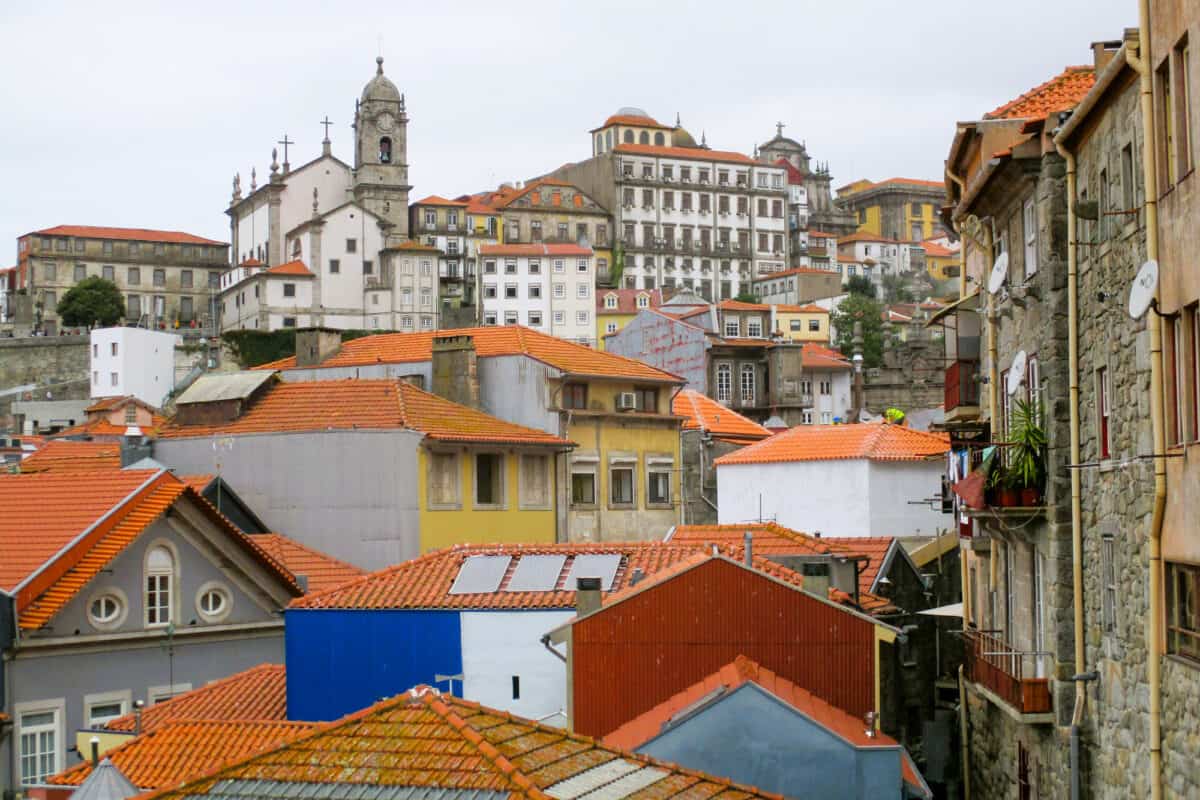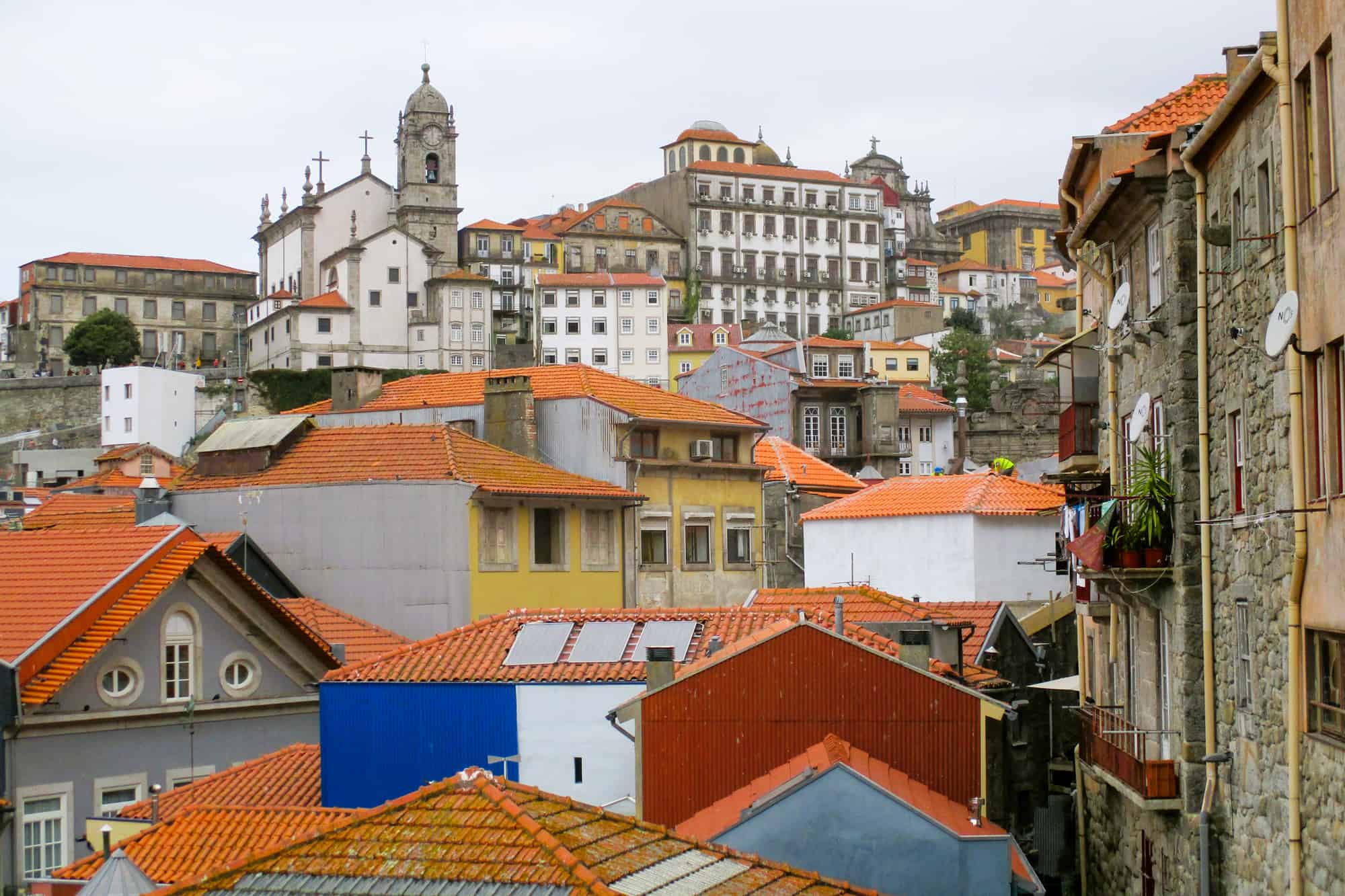 As in other places, winter tends to bring fewer tourists, making for easier exploration of the historic Ribeira district, a peek into the beautiful Livraria Lello bookshop, or day trips to one of Europe's most iconic wine regions, in this case, the Douro Valley. While you can expect some rainy days, the weather is mild, so a rain layer is often sufficient.
---
13. Granada, Spain 🇪🇸
Average temperature: 2°C (36°F) to 13°C (55°F)
Another Andalucían gem to consider in winter is Granada. In particular, it's a fabulous time to visit the one-of-a-kind Alhambra Palace, a Moorish masterpiece against the backdrop of the Sierra Nevada mountain range. While its accompanying Generalife Gardens won't be in full bloom, they are beautiful year-round and see far fewer crowds in the wintertime.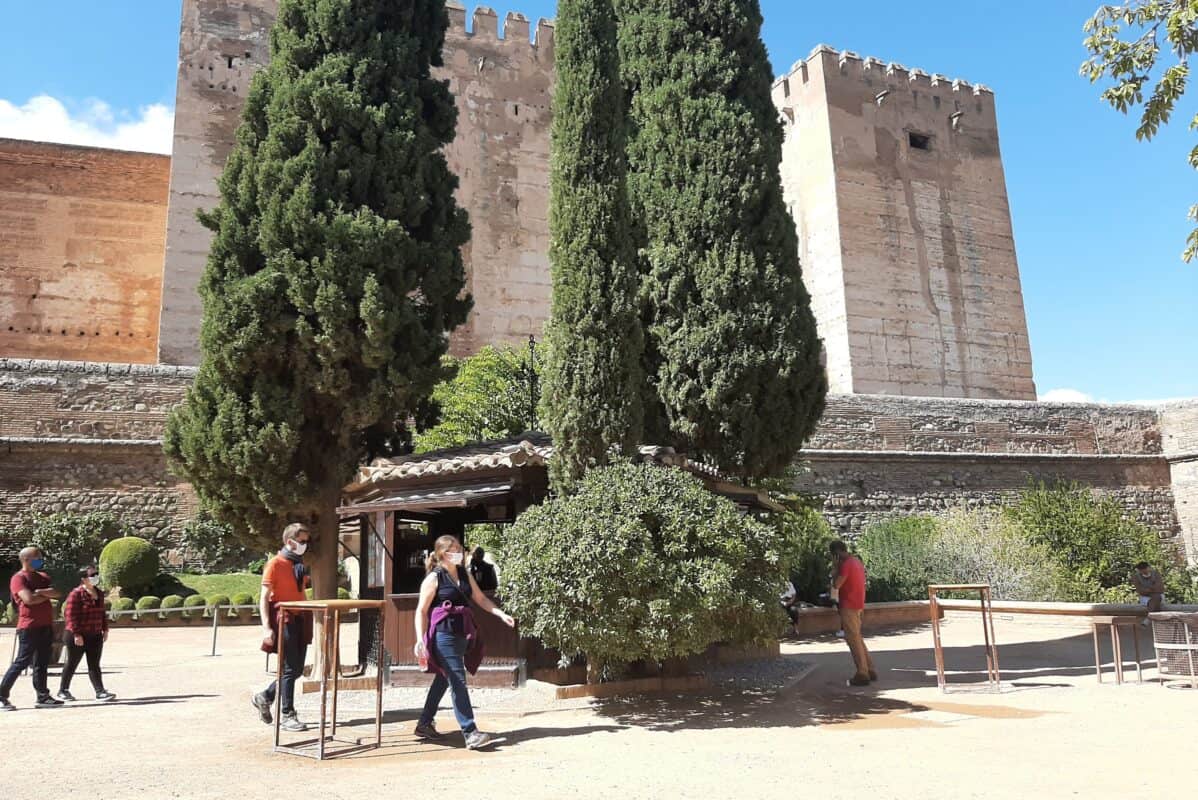 Pair your visit with a stroll through the historic Albaicín district – all are UNESCO World Heritage Sites. If you'd also like to partake in some winter sports, the nearby Sierra Nevada mountains are super accessible for skiing and snowboarding. 
Just be sure to book tickets to the Alhambra well in advance, as they often sell out, even during the off-season.
---
14. Lucerne, Switzerland 🇨🇭
Average temperature: -1°C (30°F) to 4°C (39°F)
Another option for a snowy Swiss getaway is Lucerne. While you still get gorgeous mountain views of Mount Pilatus and Mount Rigi, Lucerne is also situated along the banks of a breathtaking lake of the same name – and while it's certainly a bit chilly, it's well worth it to bundle up and go for a boat ride.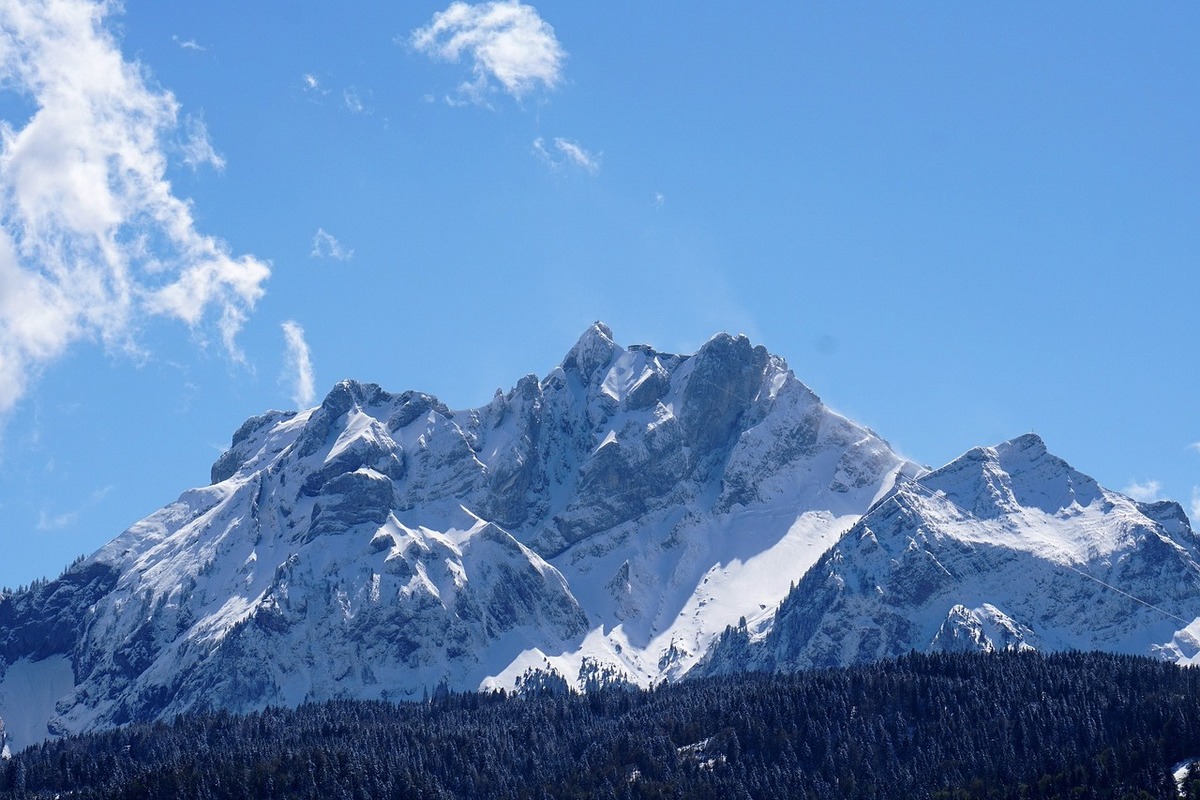 Afterwards, explore the historic Old Town (or Altstadt) and pay a visit to the iconic Chapel Bridge (Kapellbrücke.) In particular, Lucerne is a great spot for fans of winter landscape photography, but its lakeside and mountain views are sure to be enjoyed by one and all.
Consider taking a day trip to nearby ski resorts in the Swiss Alps for skiing or snowboarding, and enjoy warming up with some fondue, raclette, and hot chocolate.
Also read: Things to do in Switzerland during winter.
---
15. Tallinn, Estonia 🇪🇪
Average temperature: -6°C (21°F) to 0°C (32°F)
Distinct to its neighbors and eminently charming, winter is an absolutely swoon-worthy time to visit a UNESCO-listed Old Town often described as 'straight out of a fairy tale'. Troop up to see the views from Toompea Castle, and admire the Alexander Nevsky Cathedral for an unforgettable trip.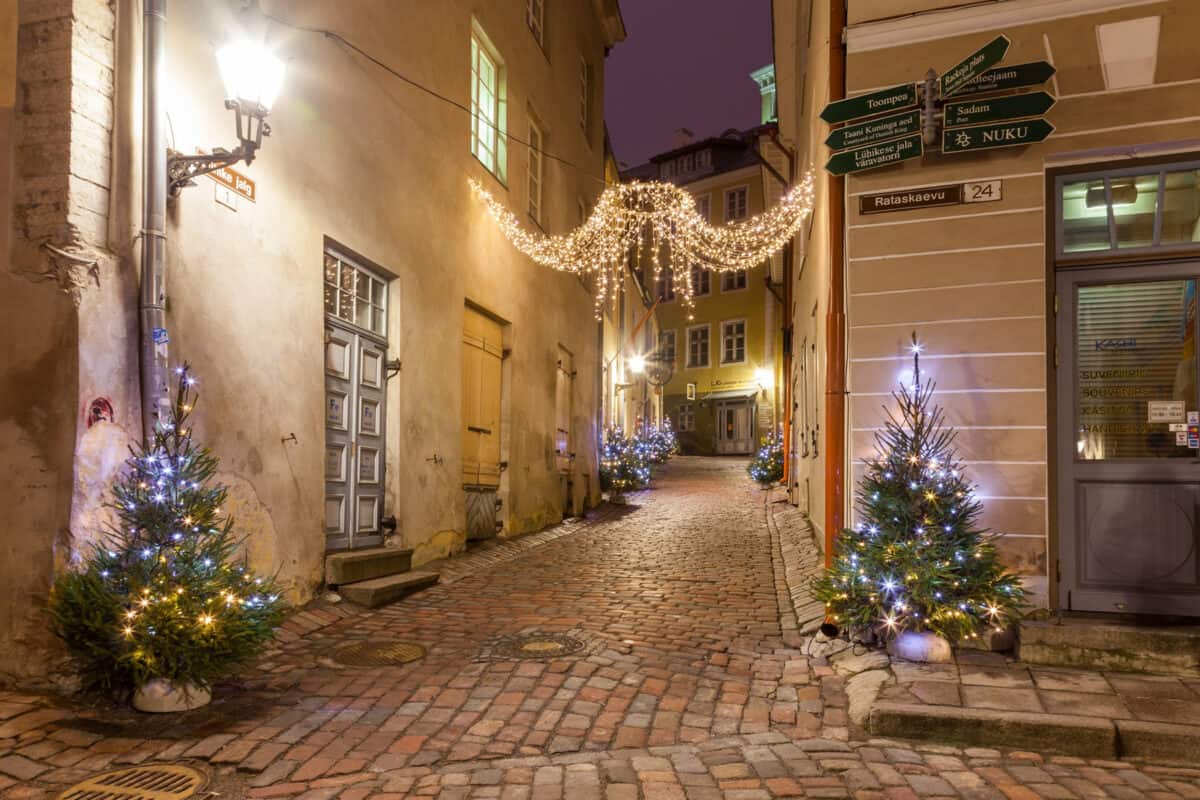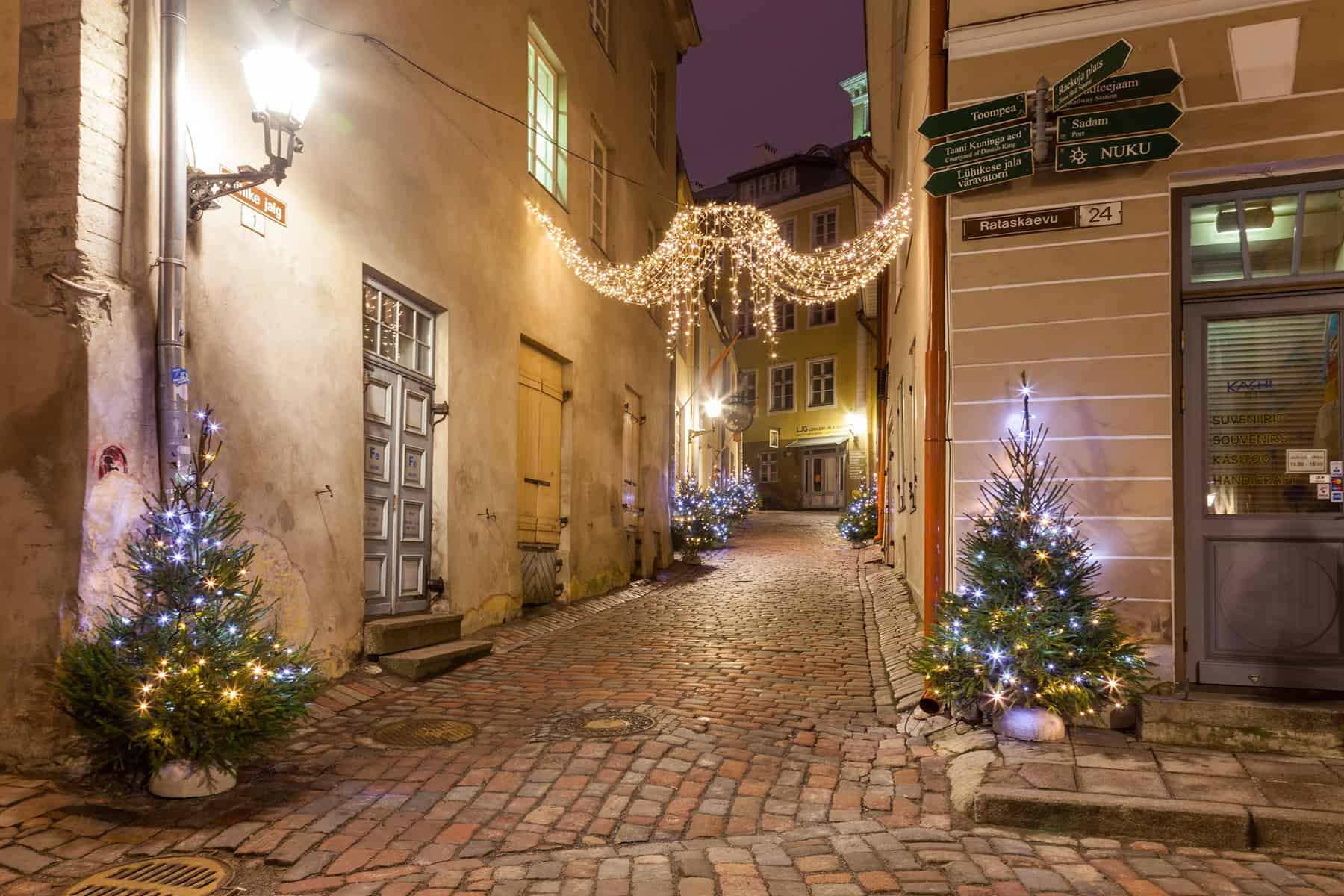 Tallinn's Christmas market in the Town Hall Square is a huge highlight of any winter visit, featuring festive decorations and local crafts. While it's certainly chilly this time of year, you can warm up by visiting a traditional sauna house, a highlight of any visit to Estonia, or sampling local dishes like black bread, herring, and hearty winter stews.
Be aware that like the rest of the region, Tallinn has limited daylight hours during winter, so be sure to plan your activities accordingly.
---
16. Valletta, Malta 🇲🇹
Average temperature: 10°C (50°F) to 16°C (61°F)
Sunny Malta is a great destination year-round for fans of history, beaches, and sea views. Its capital Valletta still offers that sunshine in the wintertime, and while swimming may not be possible, there's still lots to do and explore.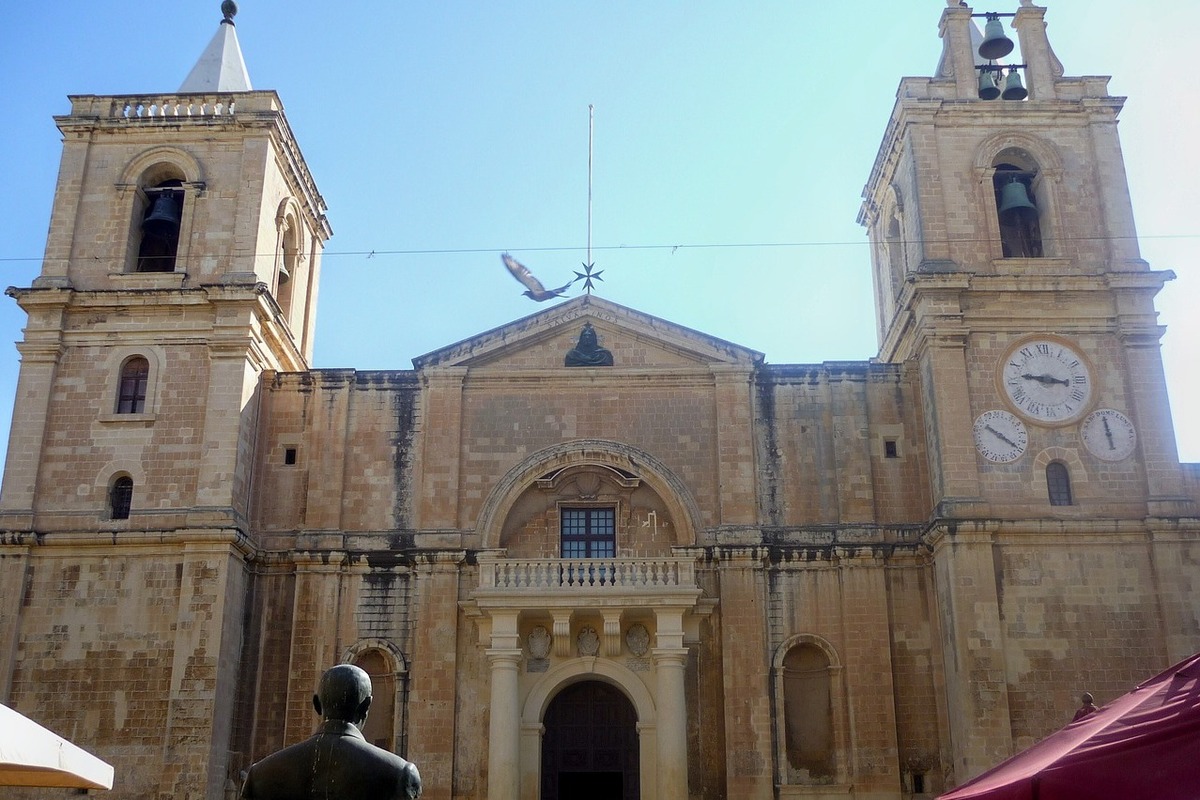 Explore Valletta's historic sites, including St. John's Co-Cathedral, the Upper Barrakka Gardens, and the Grandmaster's Palace, or go on day trips to places like Mdina, Sliema, or St. Julian's.
Enjoy a mild Mediterranean climate, offering a rare opportunity to spend lots of time outdoors even in the coldest months. For a festive visit, head to Valletta in December to explore its charming Christmas markets and holiday decorations, or, if visiting in February, experience Malta's colorful Carnival celebrations.
Be sure to try local Maltese dishes like rabbit stew (fenek) and pastizzi in local dining spots, and maybe even learn a little bit of Maltese, the EU's only official Semitic and Afro-Asiatic language.
---
17. Brasov, Romania 🇷🇴
Average temperature: -7°C (19°F) to 2°C (36°F)
Brasov in winter offers a serene and snowy escape, allowing you to appreciate its historical charm and natural beauty without the summer crowds. It's an excellent choice for budget travelers who enjoy winter landscapes and outdoor fun against the backdrop of the beautiful Carpathian Mountains.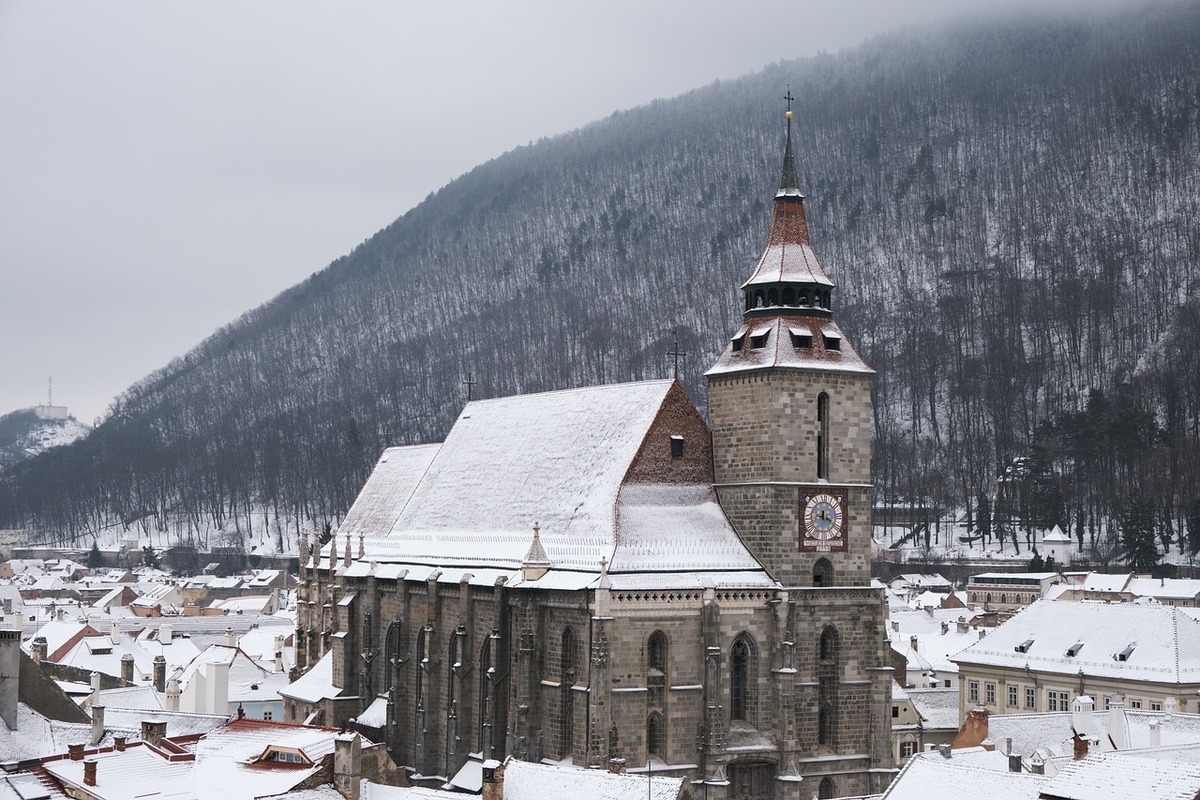 Explore the historic Old Town, visit the Black Church, and take a cable car ride to Mount Tampa for panoramic views, or, if you visit in December, check out Christmas markets and holiday celebrations in town.
If you're into skiing and snowboarding, the nearby Poiana Brasov ski resort is the area's hub for winter sports. Be sure to dress warmly, as Brasov can be quite cold during the winter months, and warm up with a big bowl of savory mămăligă (cornmeal porridge) after time spent outdoors.
---
18. Bergen, Norway 🇳🇴
Average temperature: 1°C (34°F) to 6°C (43°F)
When you think of Norway in winter, perhaps you're picturing dog-sledding or snow up to your knees, but coastal Bergen offers a unique Norwegian winter experience – much more rainy than snowy, with temperatures reaching almost spring-like levels.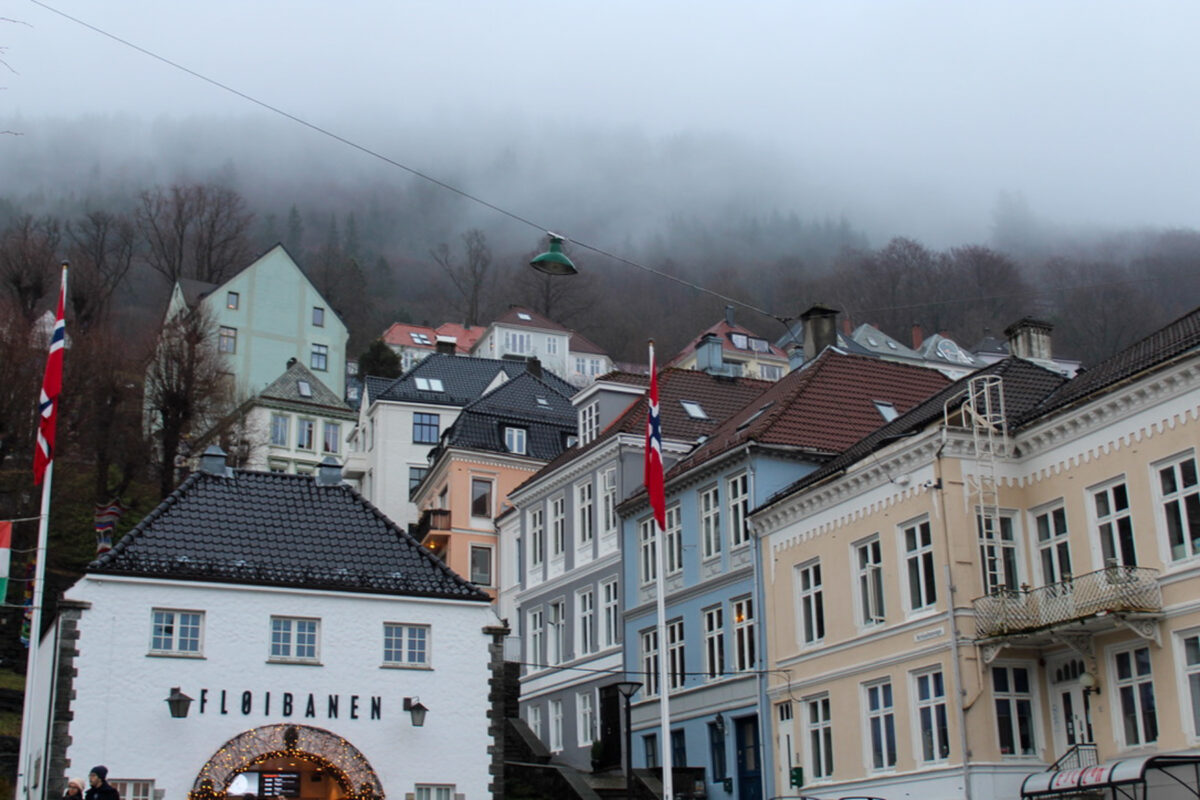 Winter brings fewer tourists, which makes not-so-budget-friendly Norway a bit more accessible. Be sure to check out the city's UNESCO-listed Hanseatic Wharf, visit the nearby fish market (Fisketorget), and hike or take the funicular up to Mount Fløyen for beautiful panoramic views. Make sure to check the weather forecast to ensure there's no fog obscuring the vistas that day!
For a great day trip, consider adding on Norway in a Nutshell or taking a fjord cruise. Pack that rain layer, and as in the rest of Scandinavia, use the limited daylight hours wisely.
---
19. Zakopane, Poland 🇵🇱
Average temperature: -6°C (21°F) to -2°C (28°F)
When you think of European mountain destinations, the Alps likely come to mind. However, there is ample fun to be had in the Tatras as well and snowy Zakopane, Poland is testament to this – the small town of 28,000 inhabitants welcomes over three million visitors per year!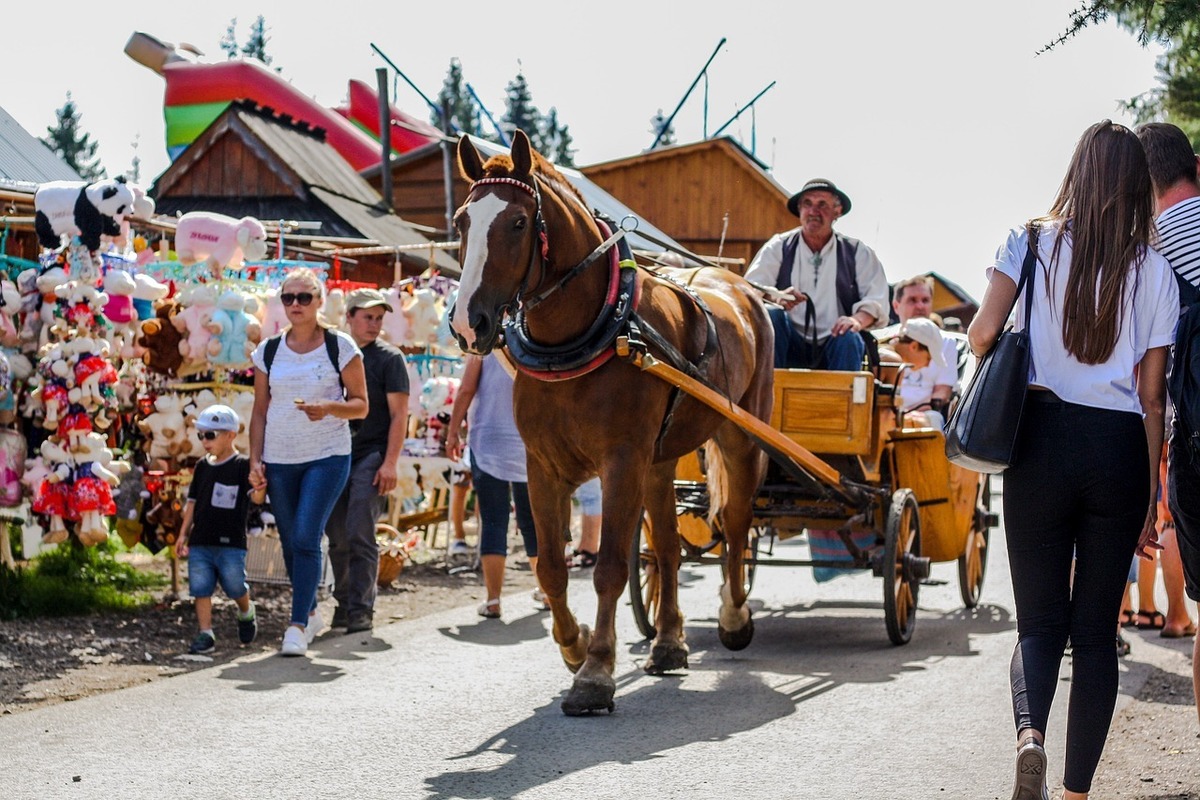 Ski enthusiasts will love going up by funicular to Kasprowy Wierch and Gubałówka, but even if you're not a skier, there is ample snowboarding, ice skating, and snowshoeing to experience in the area as well.
The town is known for its turn-of-the-century wooden chalets, with cute Krupówki Street forming the town's main hub for shopping and dining framed against the backdrop of the gorgeous Tatras.
Enjoy traditional Polish dishes like pierogi and oscypek (smoked cheese) after time spent outdoors, and relax in the area's many health resorts. Much more budget-friendly than other ski destinations, Zakopane is a great option for travelers seeking winter sports in a welcoming atmosphere.
---
20. Kotor, Montenegro 🇲🇪
Average temperature: 7°C (45°F) to 13°C (55°F)
Kotor's stunning fjord, medieval old town, and pleasant Mediterranean climate make it the perfect destination for those seeking a quieter coastal destination with mild weather and budget-friendly prices.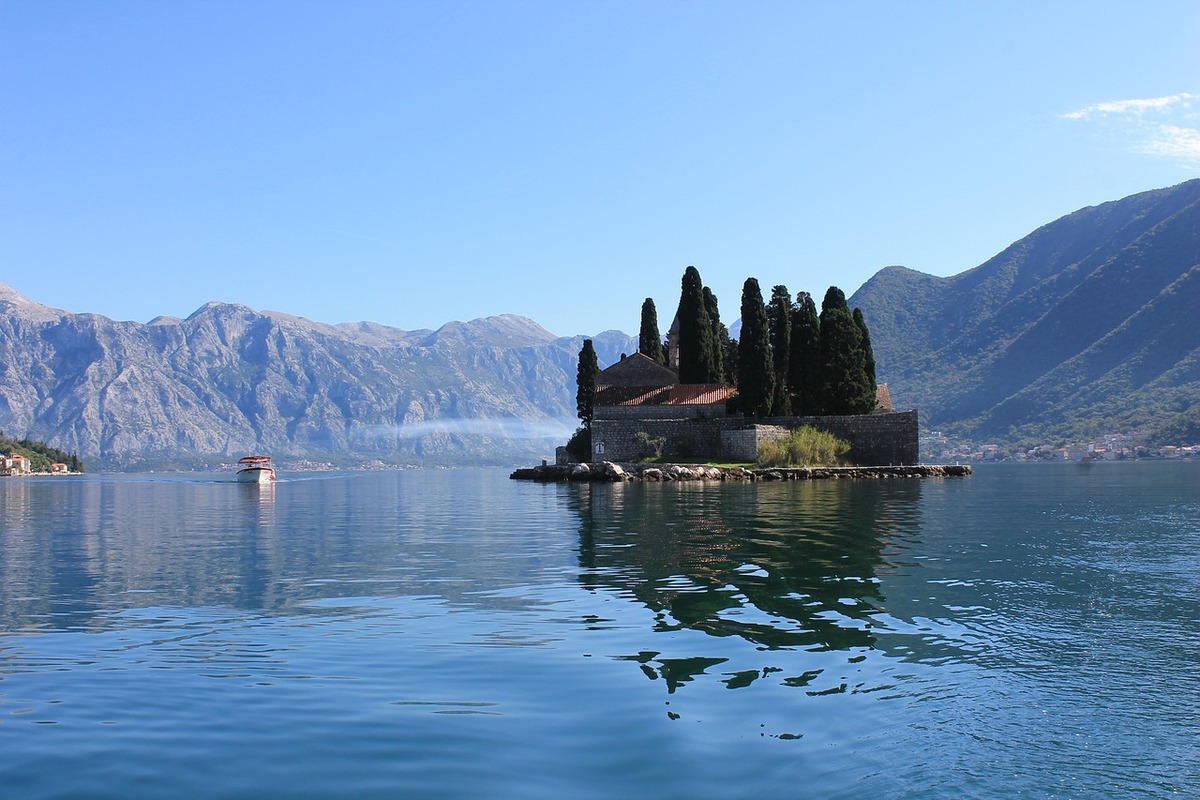 While there, explore the UNESCO-listed Old Town, climb the city walls for panoramic views, and visit St. Tryphon Cathedral. The Bay of Kotor, surrounded by rugged mountains, provides breathtaking views for hiking or exploration via boat, and nearby Lovćen National Park is a great day trip only 45 minutes away.
The mild weather makes all of the above activities eminently doable in winter, and while Montenegro is growing rapidly in popularity, winter is still a great time to visit.
---
21. Chamonix, France 🇫🇷
Average temperature: -3°C (27°F) to 3°C (37°F)
If you're seeking a French Alpine destination known for its world-class skiing, stunning landscapes, and quaint mountain town atmosphere, Chamonix is where it's at. Enjoy amazing skiing and snowboarding across the Chamonix Valley, visit Aiguille du Midi for breathtaking views of Mont Blanc, and explore the charming streets of Chamonix town.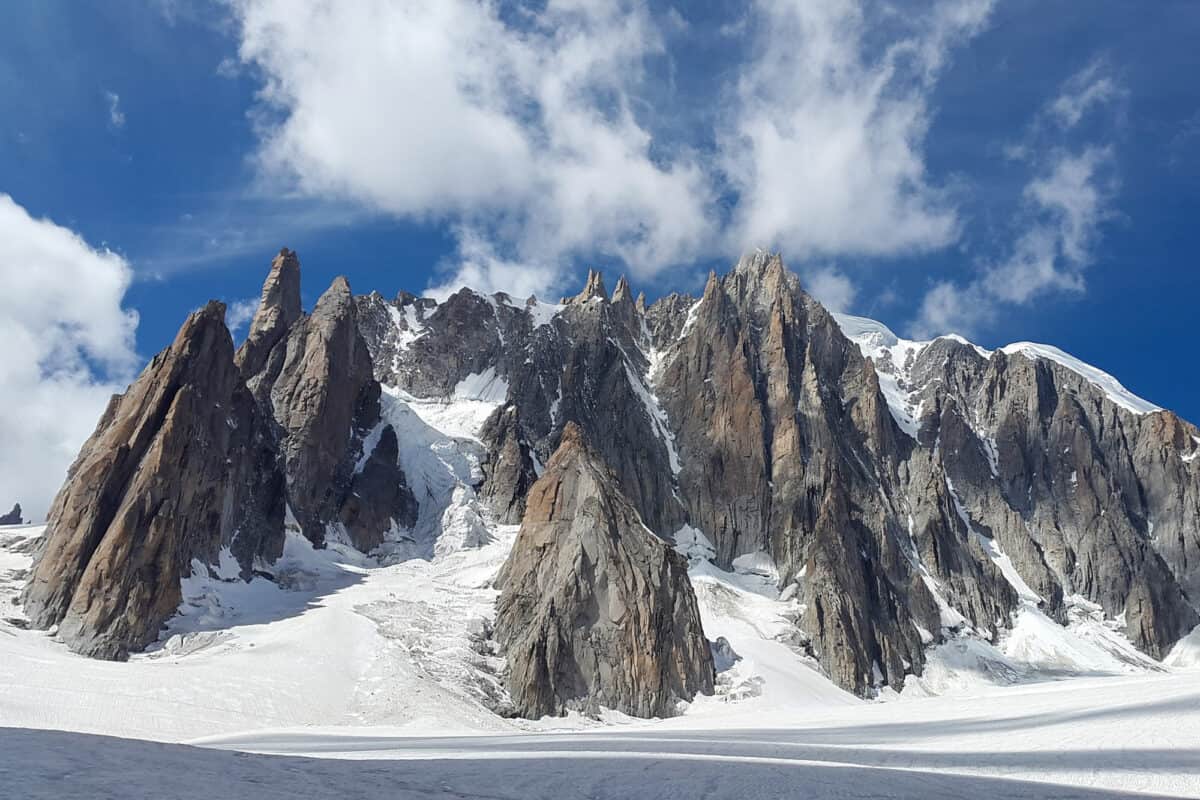 As Chamonix is a mecca for skiing and snowboarding, keep in mind that prices tend to be higher during peak ski season. Relatedly, Chamonix attracts loads of winter sports enthusiasts from all over the world, so do expect crowds.
While it's definitely not the cheapest destination, Chamonix offers a range of accommodations to fit different budgets, particularly if you plan ahead. Aside from skiing, be sure to check out activities like snowshoeing, ice climbing, and paragliding, and enjoy traditional Savoyard dishes like fondue savoyarde, tartiflette, and génépi after a sporty day outdoors.
---
22. Bansko, Bulgaria 🇧🇬
Average temperature: -6°C (21°F) to 2°C (36°F)
If Chamonix isn't quite within your budget, there's a great alternative that may not be on your radar. Bansko is an affordable Bulgarian mountain getaway complete with reliable snowfall, excellent skiing, and a charming town with lively bars perfect for après-ski. Bansko is a fantastic choice of European winter destination for budget-conscious travelers. Bansko boasts a UNESCO-listed Old Town with traditional Bulgarian architecture, and the ultra-picturesque Pirin Mountains offer a beautiful backdrop for your winter activities.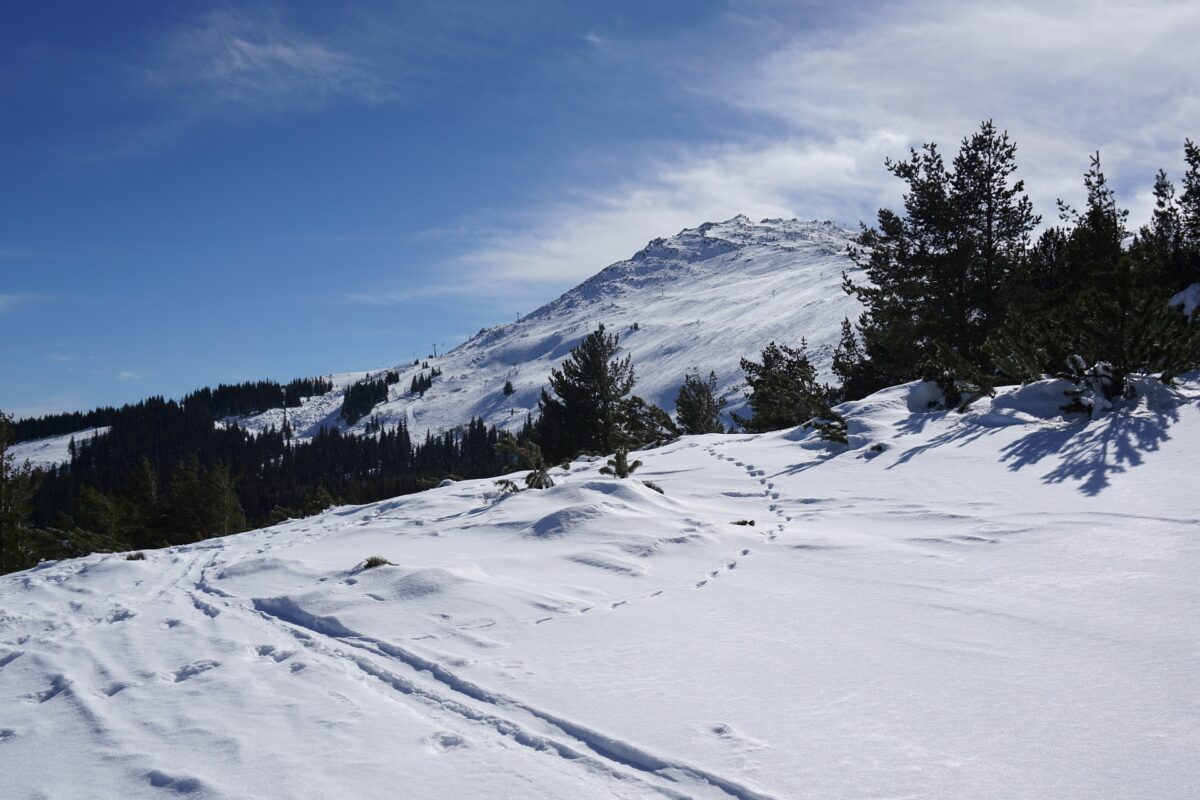 Bulgaria is known for being budget-friendly, and Bansko is no exception, offering affordable accommodations, dining, and ski passes. If skiing and snowboarding aren't up your alley, there are also various museums and historic sites to explore.
Do note that it's a popular winter destination, so expect moderate to heavy crowds during the ski season and book accommodations and ski passes in advance.
---
23. Nice, France 🇫🇷
Average temperature: 8°C (46°F) to 14°C (57°F)
The French Riviera is a great destination year-round, but winter is a particularly beautiful time to visit for mild weather, fewer crowds, and lower prices. In the main hub Nice, you'll have the swoony sea views from Promenade des Anglais practically all to yourself, with warm winter sun perfect for a stroll in the Old Town (Vieux Nice) or a visit to a charming Christmas market in December.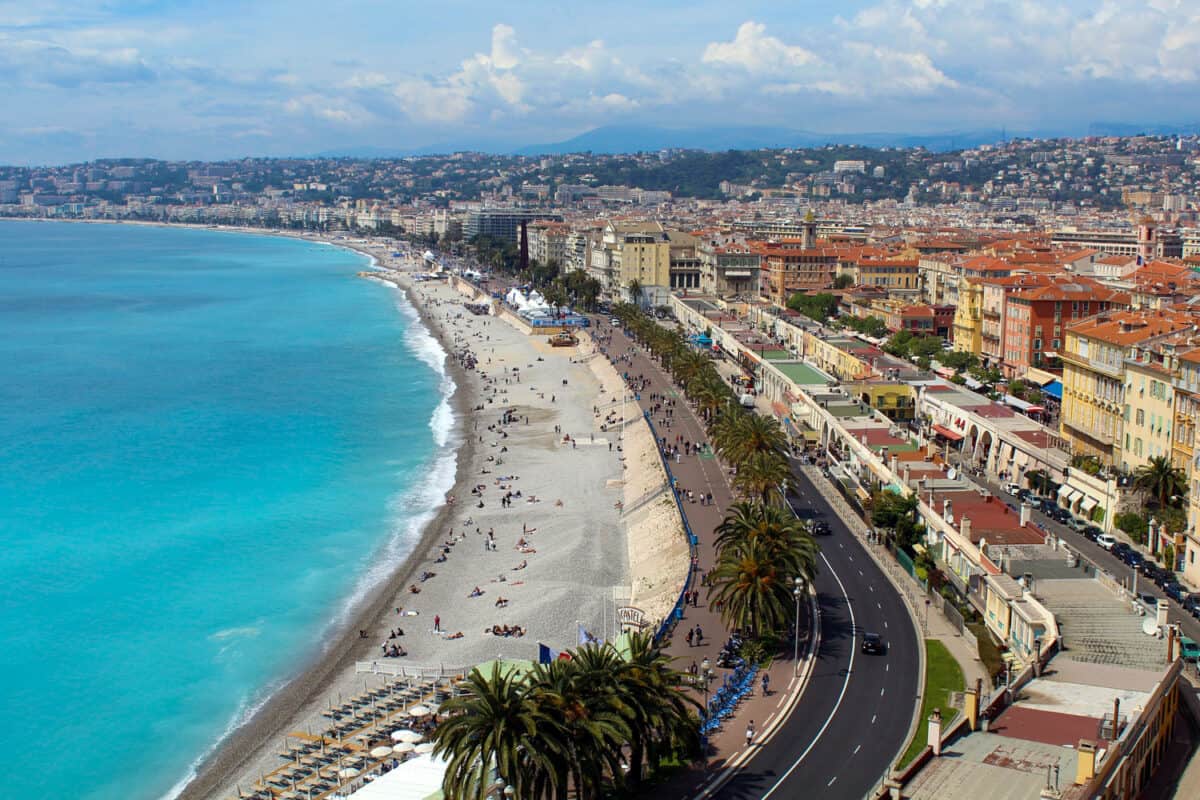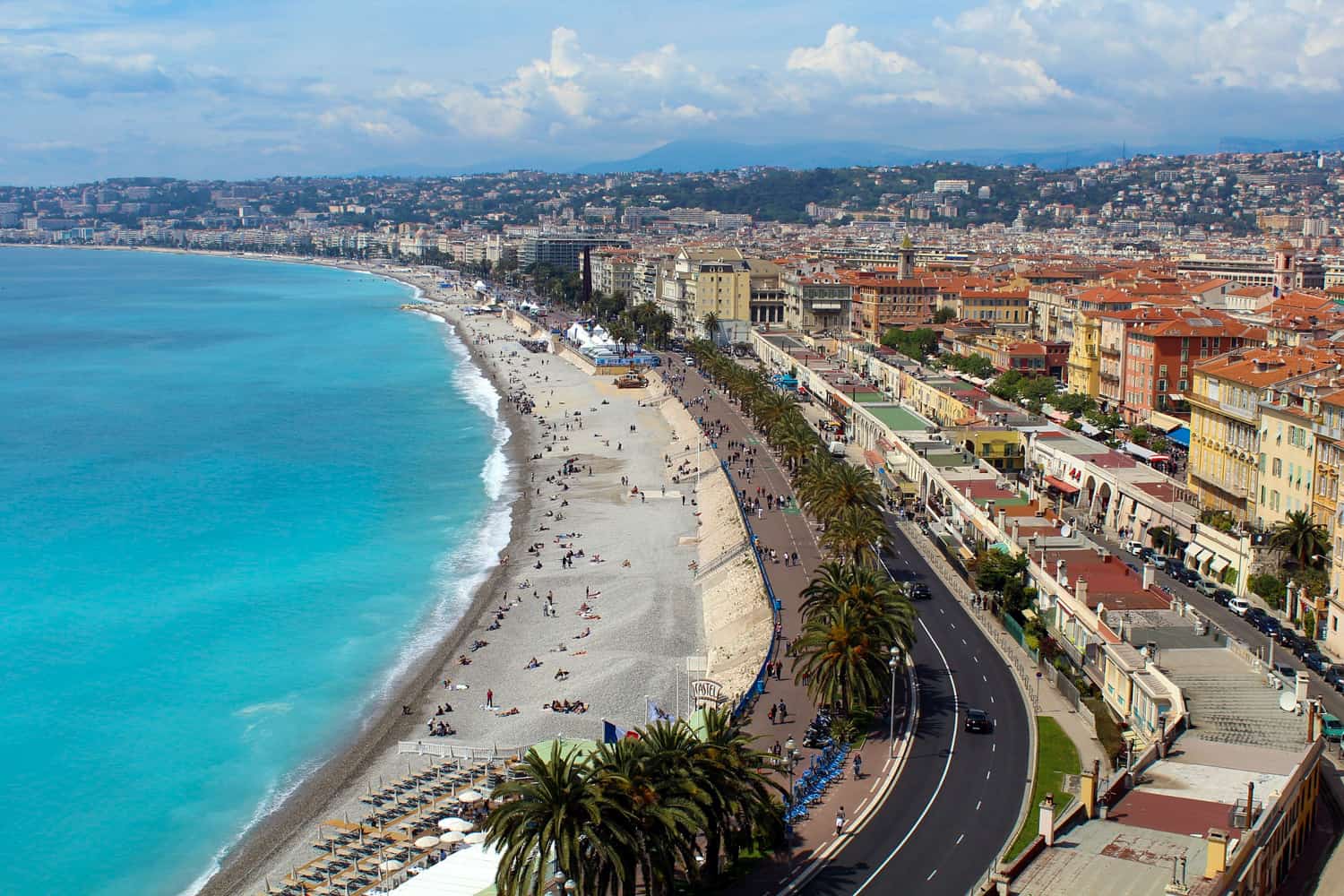 Take further advantage of the pleasant weather for coastal and inland hikes in the surrounding hills, or easy day trips by train to other towns like Èze, Cannes, or Antibes. Note that Nice also hosts the Nice Carnival in February, known for its colorful parades and flower battles. While loads of fun, be prepared for increased crowds and higher accommodation prices during this time.
---
24. Ilulissat, Greenland 🇬🇱
Average temperature: -15°C (5°F) to -5°C (23°F)
For a more off-the-beaten-path Arctic experience than Tromsø or the Laplands, check out Ilulissat, Greenland. Witness the immense icebergs at the UNESCO-listed Ilulissat Icefjord, explore the town's colorful houses, and take dog-sledding or snowmobiling trips.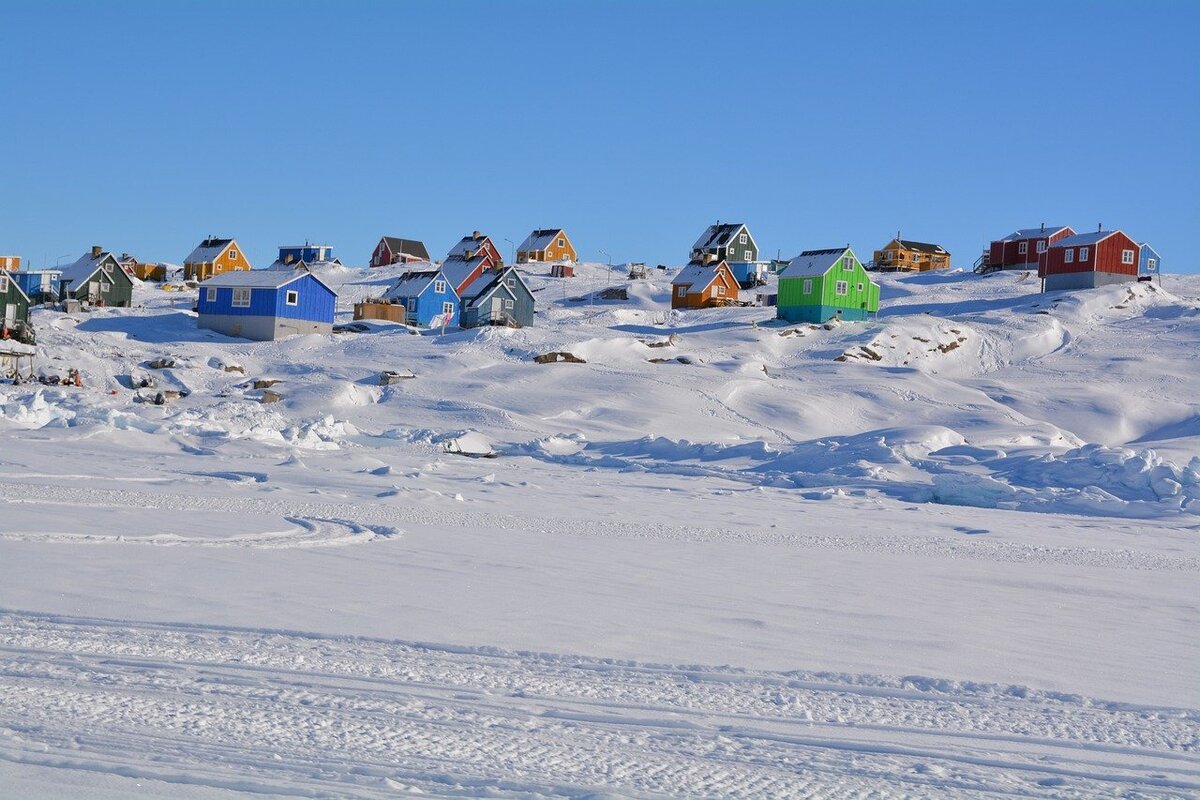 Surrounding you is a truly unique Arctic wilderness, the chance to witness the northern lights (easiest to spot between November and March), and a glimpse into life in a remote, icy wilderness.
Ilulissat is also a prime location for spotting Arctic wildlife, including cute seals, majestic whales, and all sorts of seabirds. While Greenland can be expensive year-round, winter often offers lower accommodation prices compared to summer. Like other Scandinavian locales, daylight hours are very short during the darkest months, so plan your activities accordingly, and pack for cold and unpredictable weather.
---
25. Venice, Italy 🇮🇹
Average temperature: 0°C (32°F) to 10°C (50°F)
One of summer's most-visited places, Venice in winter offers a much more tranquil and authentic experience, with far fewer crowds and cheaper accommodation but still pleasant weather.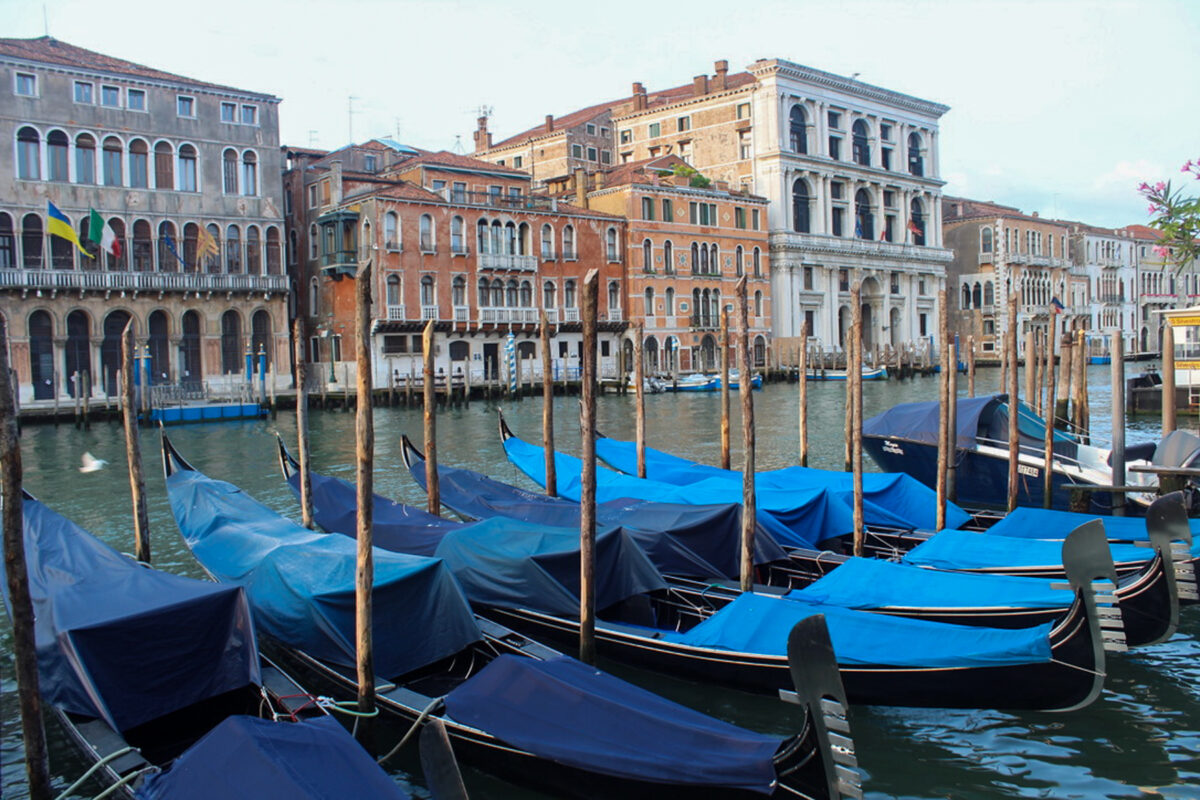 You'll get to enjoy iconic sites like St. Mark's Square, the Grand Canal, and the Doge's Palace in a much more intimate way, and Venice's enchanting canals, historic architecture, and picturesque bridges are just as beguiling in winter as in other seasons.
Of course, the notable exception to this is Carnival time, which usually happens sometime in February. Here, the city explodes with elaborate masks and costumes, and while a joyous and once-in-a-lifetime experience, it's not budget-friendly. 
Note that if visiting between October and January it's good to be aware of the 'acqua alta', seasonal high tides that can cause minor flooding.
---
From dog-sledding in Tromsø to a sunny sangria in Málaga, a winter trip to Europe has the potential to be whatever you're seeking – chic, cozy, adventurous, relaxing, or all of the above.
Lower prices on accommodations coupled with fewer crowds, make splurges more accessible and the ability for spontaneous dining or activities more available. Whether you're seeking snowy fun or a sunshine getaway, the above European winter destinations have ample options for you to consider.
Is there anywhere you would add to this list? Let us know in the comments!