New Year in Europe is one of the biggest celebrations in the calendar. So why do so many of us head to our local bar (which we now have to buy tickets for), pay three times the normal for a taxi and wait over an hour for a drink? There must be another way! 
If you're craving a break from the norm, a New Year's getaway in Europe is undoubtedly the way to go. With a range of amazing places to choose from, most of which are accessible via budget airlines, you're guaranteed to find somewhere epic to ring in the New Year.
Make sure you start planning early though – accommodation and transport over the holiday season get booked up far in advance. Prepare properly and you'll be rewarded with a choice of destinations, from snowy ski resorts to capital city celebrations. To kickstart your trip planning, we've shortlisted some of the best places to spend New Year's in Europe below.
---
Related: (opens in new tab)
---
18 Best European Destinations to Celebrate New Year 🎉🥳🎊
1. Lake Como, Italy 🇮🇹
Introducing one of Europe's most exclusive destinations, Lake Como. This Italian waterfront destination has long appealed to the rich and famous, who flock to the idyllic resort area in droves.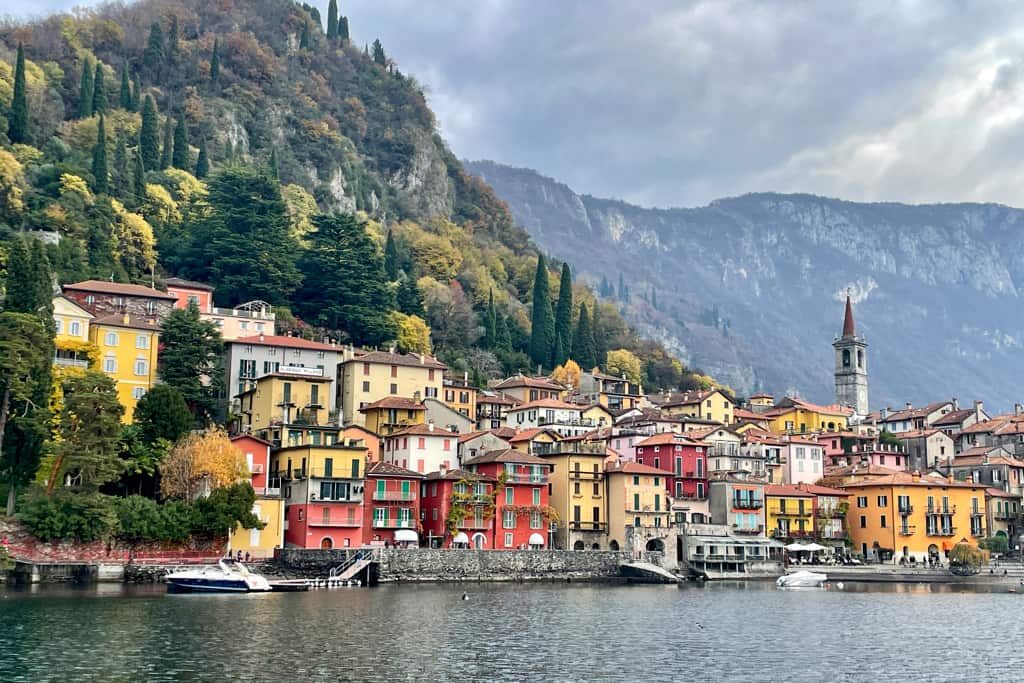 While most travellers are priced out of visiting during the peak months, winter is a great time to visit Lake Como and the New Year celebrations are really special.  For over a month, the Città dei Balocchi festivities characterise the holiday season. Wander the Christmas market and try your skills on the ice rink. 
New Year's Eve fireworks top off the shenanigans and take place on a floating platform on the water. With a bit of planning, spending New Year's Eve in Lake Como is totally doable, however, it is far from the cheapest destination on our list.
---
2. Reykjavík, Iceland 🇮🇸
If you want your New Year celebrations to look like they have fallen out of a greeting card, head to Iceland's capital Reykjavík. Snowy streets illuminated by a mindblowing show of over 500 tonnes of fireworks make this a buzzing European destination for New Year.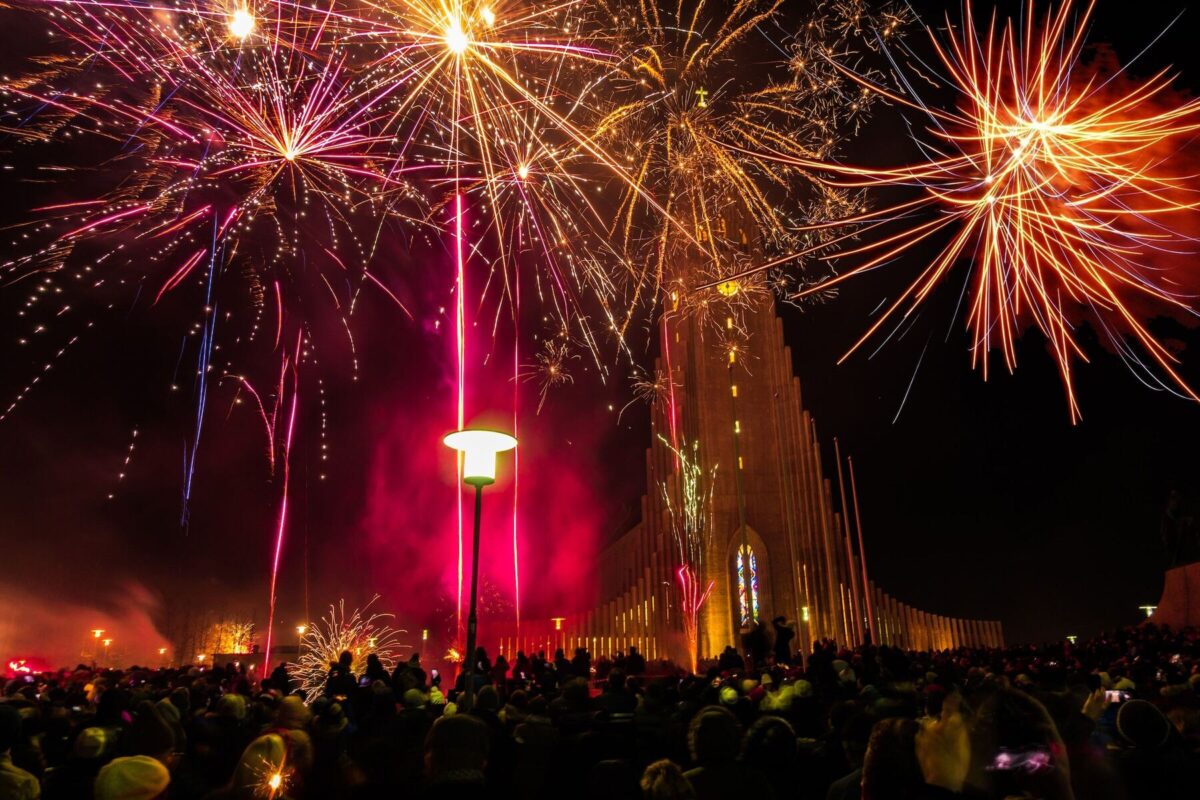 While the main pyrotechnic display occurs at midnight on December 31st, Icelanders begin to set off flares a couple of days before NYE, right up to January 6th. While a great party in its own right, many fireworks sales go directly to finding the Icelandic Search and Rescue Teams who do invaluable work keeping people safe.
In Iceland, New Year's is a family affair and many locals will enjoy a communal dinner with their loved ones before heading to their nearest bonfire to shoot off some fireworks. Be warned, the children also do this in Iceland so you'll need to have your wits about you!
After the grand midnight fireworks display, it's time to party! While many of the locals favour house parties over bars, there are plenty of watering holes open until the early hours to cater for visitors.
---
3. Copenhagen, Denmark 🇩🇰
Copenhagen is undoubtedly one of the best cities in Europe to enjoy New Year's Eve. Head to Tivoli Gardens, one of the oldest theme parks in the world to immerse yourself in a winter wonderland setting, ready for the impressive fireworks display.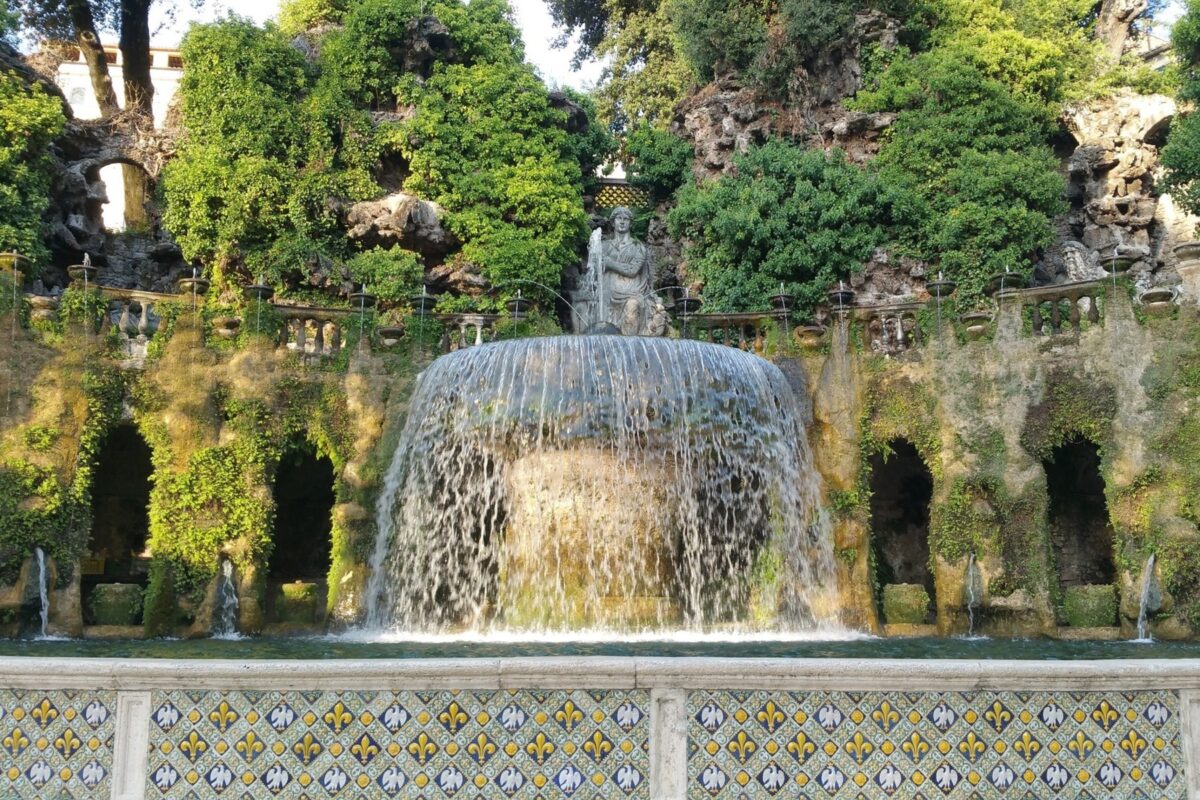 If you're after a less family-orientated celebration, instead drag your pals to City Hall Square for the New Year countdown. Thousands head here for the festivities and for the opportunity to watch the pyrotechnics light up the sky when the clock chimes midnight. Keep an eye out for locals jumping off benches and chairs when 12 o'clock hits, this is a Danish tradition that sees people literally jump into the New Year with gusto!
If you're walking around the city and see a load of smashed plates, don't worry. Another local tradition involves throwing crockery against the doorsteps of your loved ones to help them banish bad spirits. Folklore has it that the more smashed plates you wake up to, the better your year will be!
---
4. Ibiza, Spain 🇪🇸
One of the leading party hotspots in Europe, Ibiza is somewhere for all you hedonists and libertines! While every night is a party in Ibiza, New Year's Eve is one of the biggest blowouts, drawing in internationally recognised DJs from around the world.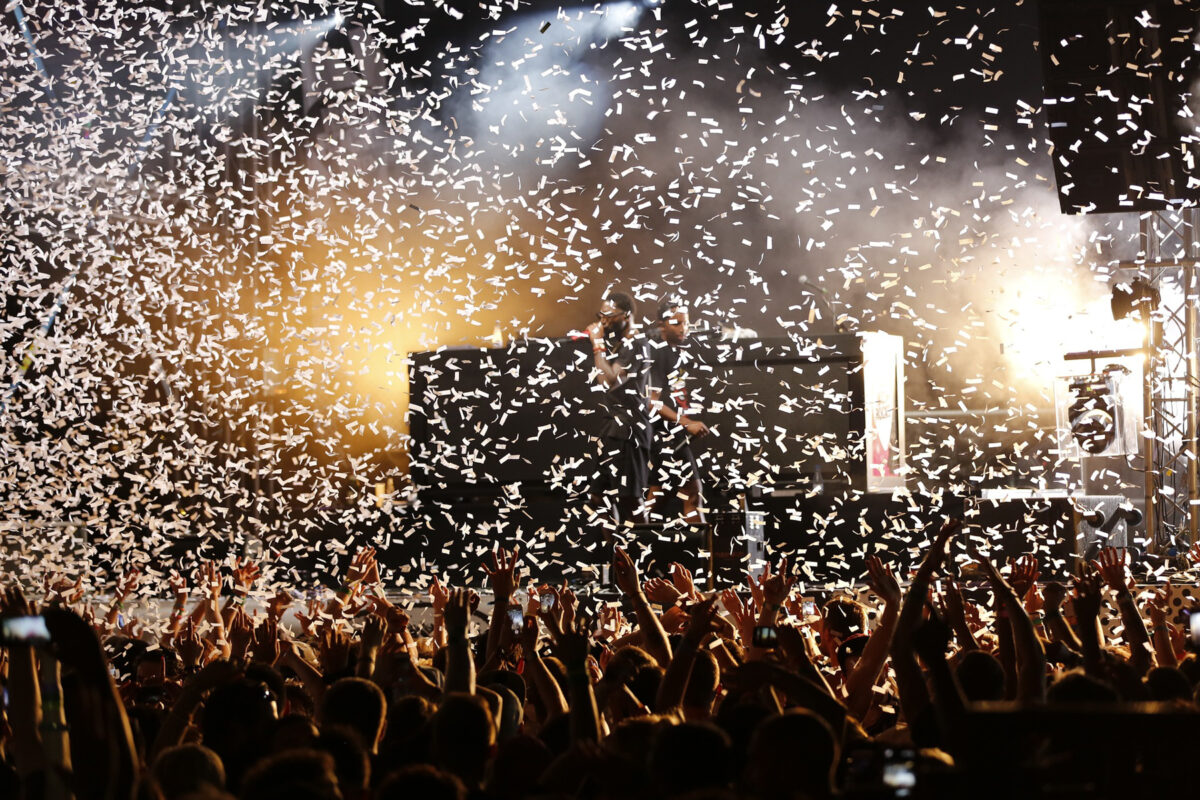 One of the coolest things about Ibiza is that the party doesn't stop in the early hours of January 1st either. The New Year's Day celebrations are arguably even bigger than the night before! The legendary Amnesia nightclub – which has frequently been voted one of the world's best – is the place to go for the shenanigans.
While Ibiza is bursting with crazy raves and banging parties, there is other entertainment. The island is a hiking paradise too so if you have the energy, head up to the north and hit the trails. Too hungover for trekking? Pitch up on one of the cracking beaches instead.
---
5. Edinburgh, Scotland 🏴󠁧󠁢󠁳󠁣󠁴󠁿
Hogmanay, the Scottish New Year celebrations, are the most important holiday in Scotland. While it's celebrated all over the country, the festivities in Edinburgh are undoubtedly some of the best.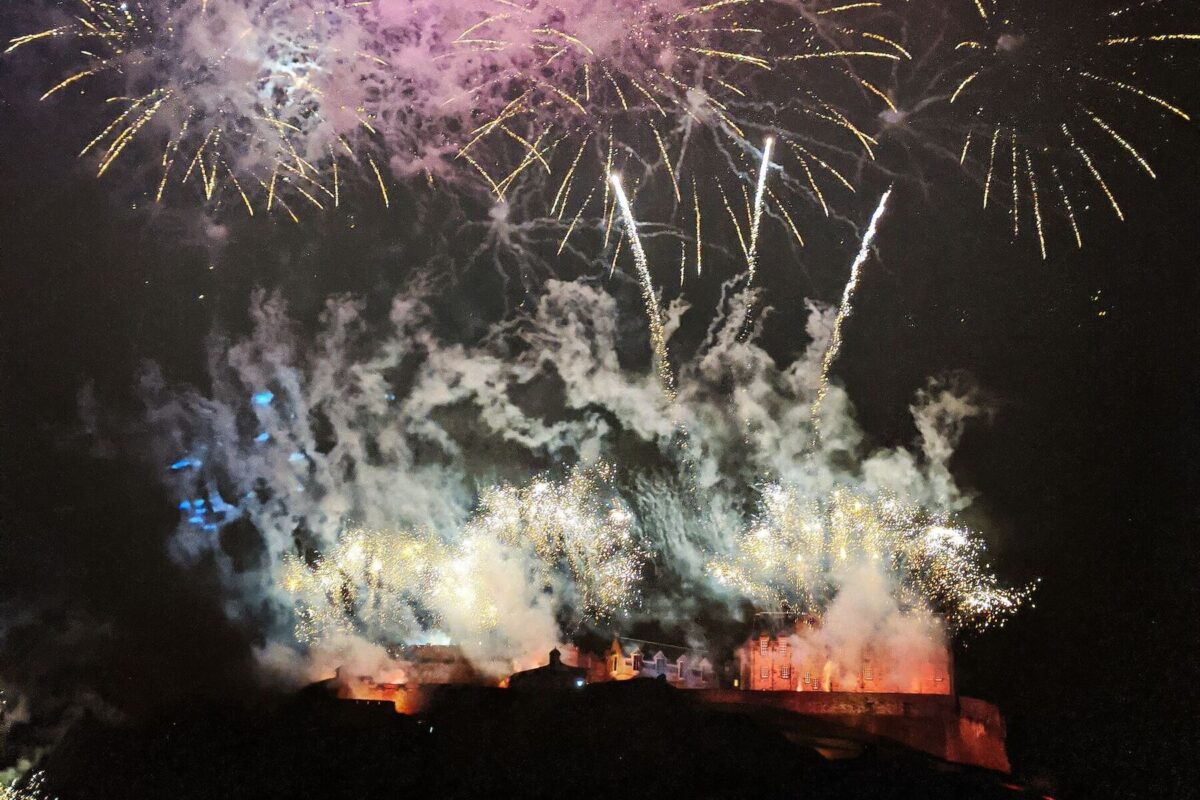 Hogmanay originally began as a wee celebration in Edinburgh's Old Town before moving to Princes Street Gardens. These days, the huge celebration spans three days, consisting of a big street party, torchlight procession, fireworks and of course, a huge rendition of 'Auld Lang Syne'. On January 1st, there is a massive ceilidh, giving visitors the chance to dance along to Gaelic folk music.
At one point, the Hogmanay celebration in Edinburgh held the Guinness world record for the biggest-ever New Year party, however, restrictions on visitor numbers have since been introduced due to health and safety concerns.
Hogmanay draws heavily on old Scots customs and many of these are still present. The first footing tradition refers to the first person to cross the threshold of your home after midnight and determines how lucky the year ahead will be.
---
6. Tromsø, Norway 🇳🇴
If parties aren't your scene but you still want to celebrate the New Year, Tromsø is a great destination. Sitting in the Arctic Circle, this epic northern hideaway is one of the best places in Europe to see the northern lights.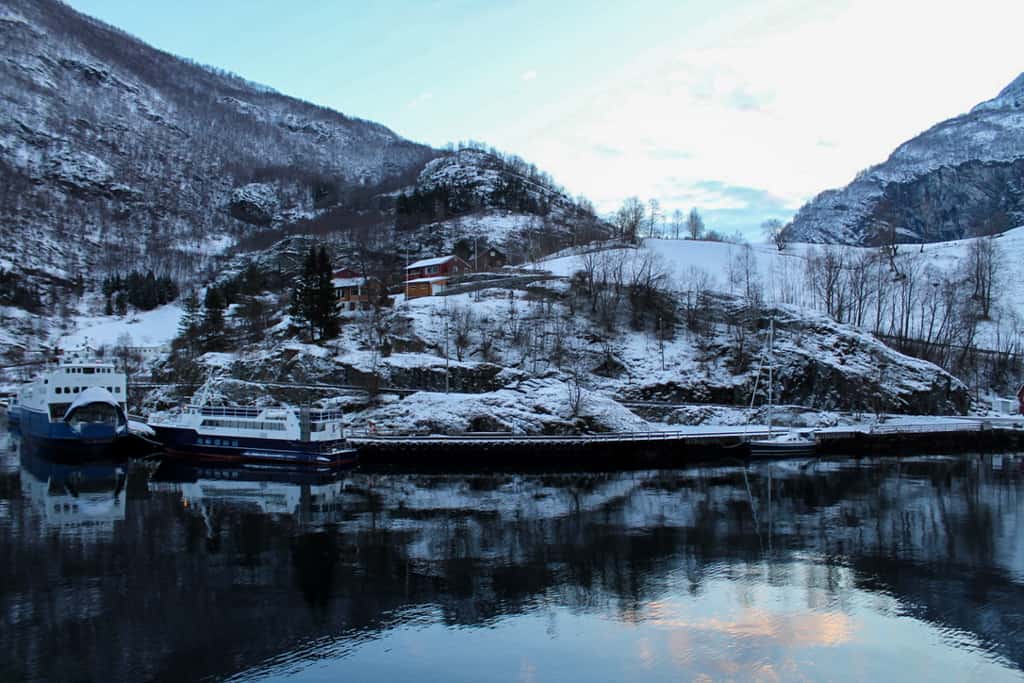 Polar night season begins at the end of November and there is usually around an hour of daylight until mid-January. This massively heightens your chances of seeing the aurora borealis. If you're heading to Tromsø specifically for the northern lights, remember to choose the long exposure setting on your camera!
Skiing, snowshoeing and dog sledding are all popular activities to get involved with but you'll probably need a few good books to help keep you busy through the dark days too!
---
7. Rome, Italy 🇮🇹
The Eternal City has long had a reputation as an enchanting destination for architecture fans and history lovers alike. It is also a great destination for New Year's, with a range of celebrations and events spanning the countdown to January 1st.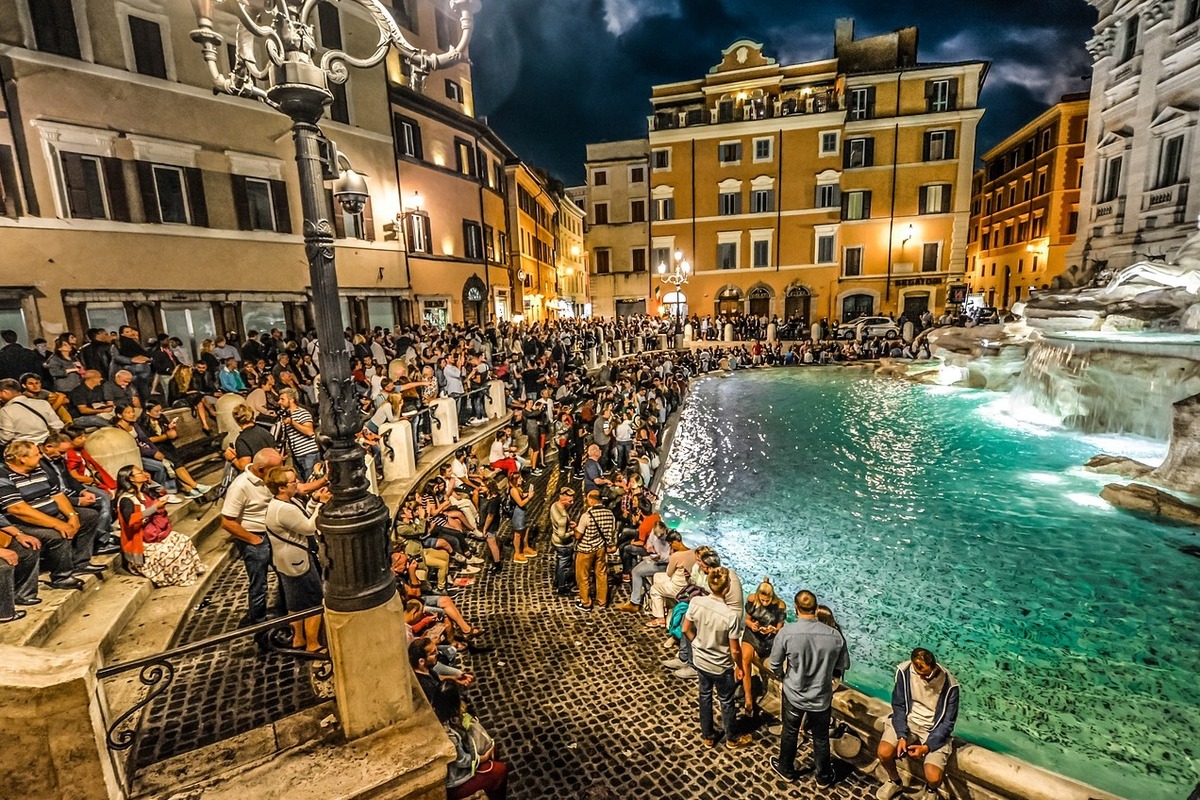 All the clubs will host New Year's Eve parties and there is also an open-air concert that offers tourists and locals alike the chance to enjoy a sophisticated evening of music. After the concert, there will be a New Year countdown, before fireworks are let off.
A famous New Year tradition in Rome involves throwing old objects out of windows to symbolise your keenness to welcome the New Year. Luckily for visitors to the city, this tradition is nearly extinct now so you shouldn't have to worry about old shoes clonking you on the head!
---
8. Paris, France 🇫🇷
There are many romantic European cities but none more so than Paris. The City of Love is an excellent place for a New Year's getaway, with world-class attractions. Enjoy a dinner cruise along the Seine as you watch the twinkling lights of the Eiffel Tower glitter and finish off with a glass of bubbly from one of Europe's best wine regions.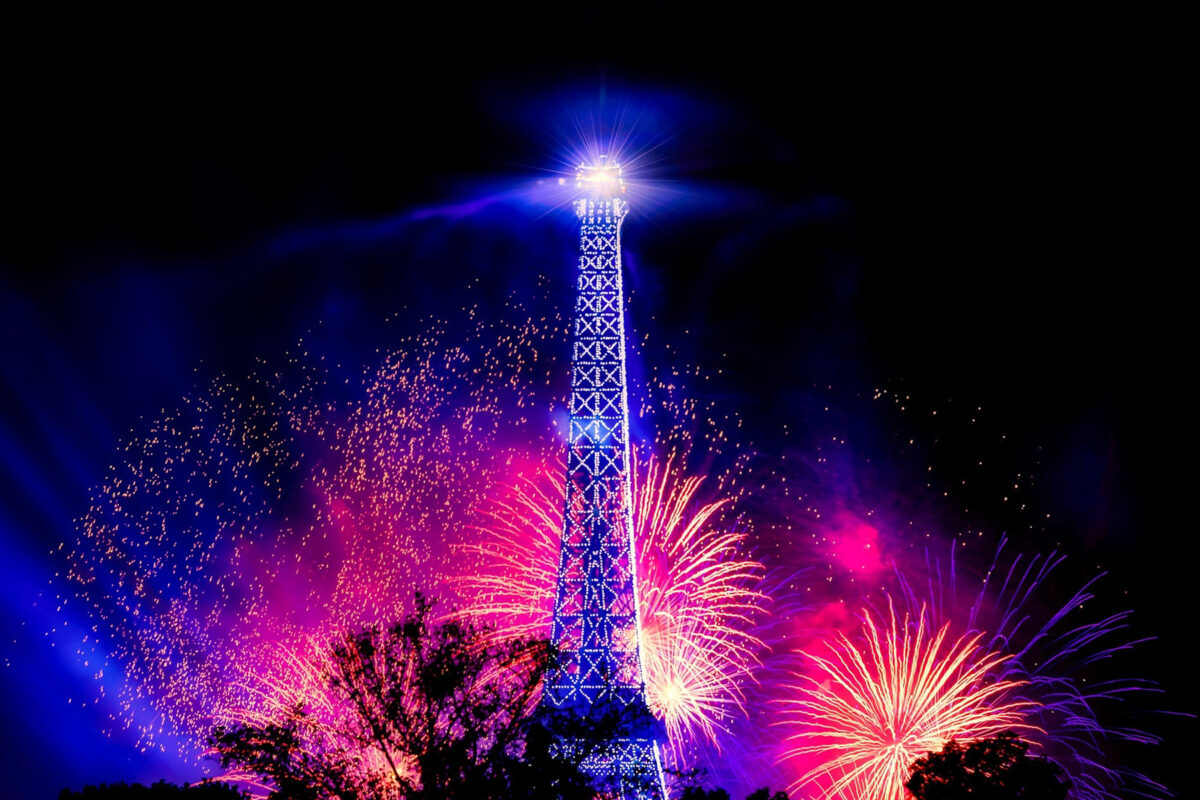 There are plenty of concerts that take place on New Year's Eve in Paris, including sophisticated classical affairs. These are guaranteed to sell out so book early to avoid disappointment! If that all sounds a little sedate, instead why not head to the Moulin Rouge for a cabaret extravaganza?! Although not an option for those on a shoestring budget, this iconic Parisian experience should be enjoyed by all at least once!
If you'd prefer to spend the celebrations enjoying a traditional countdown among a throng of people, pitch up at the Champs-Elysée. There are all-round good vibes here, despite the restrictions on public drinking. This is a hugely popular spot, so you'll need to keep an eye on your valuables.
---
9. Sölden, Austria 🇦🇹
If you fancy celebrating with a group of friends but don't want the fuss of working out your own itinerary, why not head off on a skiing trip? Sölden is an Austrian alpine resort, with excellent ski conditions year-round.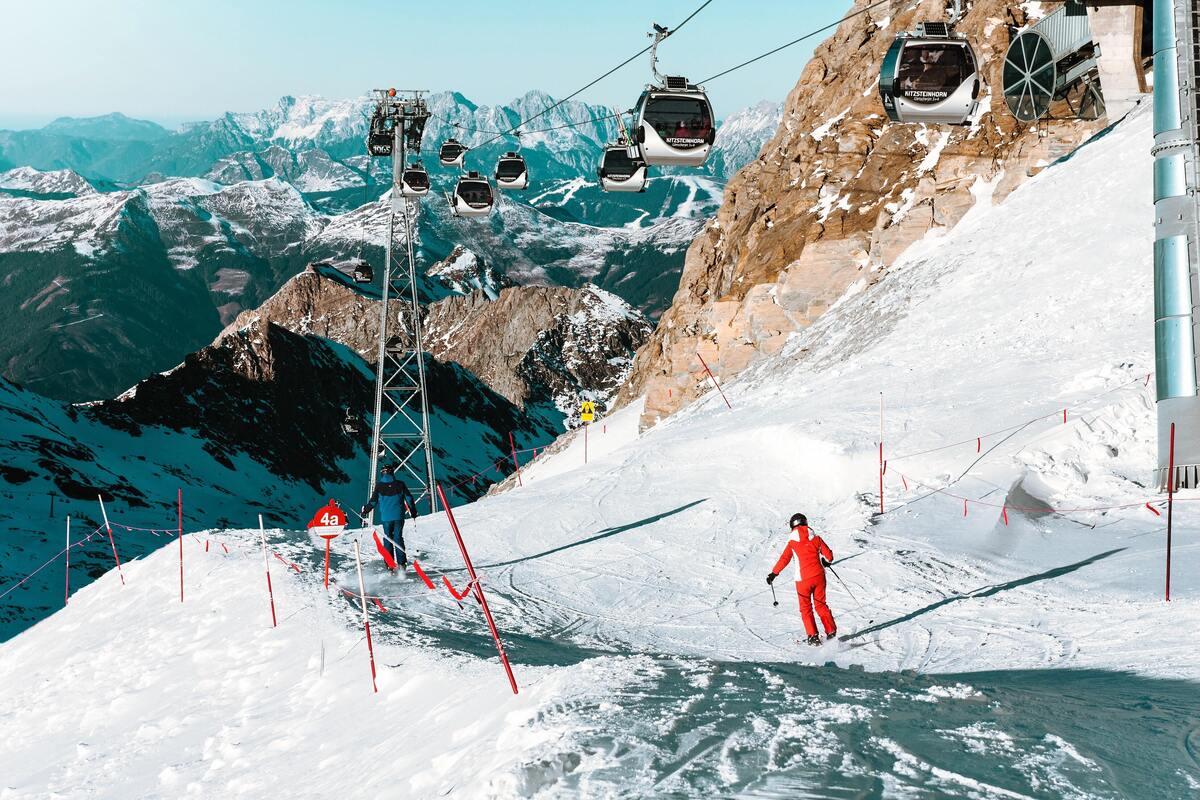 Book a chalet package and enjoy a snug New Year's Eve in your cosy holiday home. Your chalet hosts will rustle up a tasty meal and you can enjoy a low-key celebration together, without any effort on your part. Drink wine together and laugh in each other's company, before heading out just before midnight to enjoy the half-hour-long firework display.
For New Year's Day, head out on the slopes to enjoy the powder. The fresh air and jaw-dropping scenery offer a great start to January 1st. Once you've got a few runs under your belt, you can join the après-ski shenanigans and party til' your heart's content!
---
10. Amsterdam, Netherlands 🇳🇱
When you think of Amsterdam, it is probably its pumping nightlife scene and red-light district that spring to mind. While there is undoubtedly a New Year party waiting for you in Amsterdam if you want it, there are some rather more wholesome activities on offer too.
The Christmas and New Year holidays coincide with the Amsterdam Light Festival, an internationally recognised event which truly brings the city alive in a fusion of shapes and colours. Those looking to glide into New Year should head to the ice rink in Museumplein which will be open until 1 am.
Hangover or not, the best thing to do on New Year's Day in the Netherlands is to take a dip in the North Sea. Just half an hour from Amsterdam, you'll find Zandvoort aan Zee, where you can join thousands of others braving the cold.
---
11. Tallinn, Estonia 🇪🇪
For a slightly unusual New Year break, head to the fairytale city of Tallinn for the festivities. Head to the Estonia Concert Hall for the NYE celebrations – the hall hosts a variety of performances which showcase the heritage and culture of this under-visited country.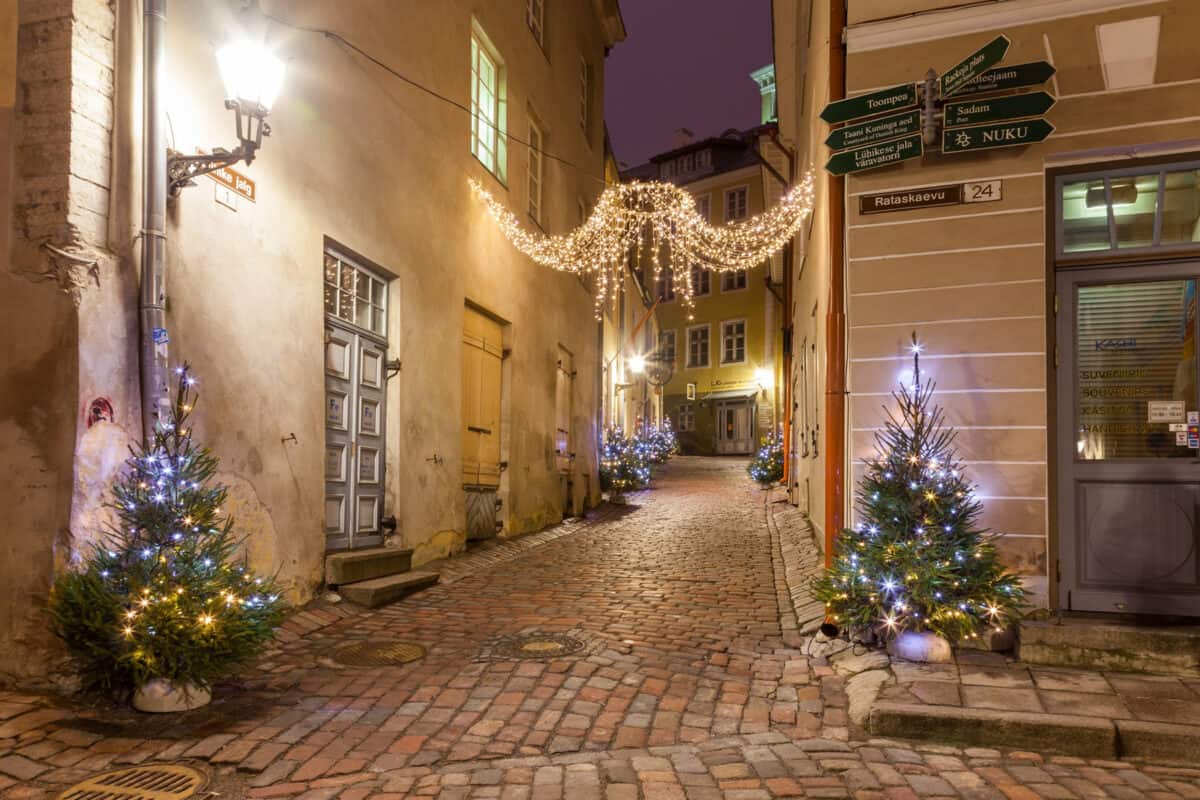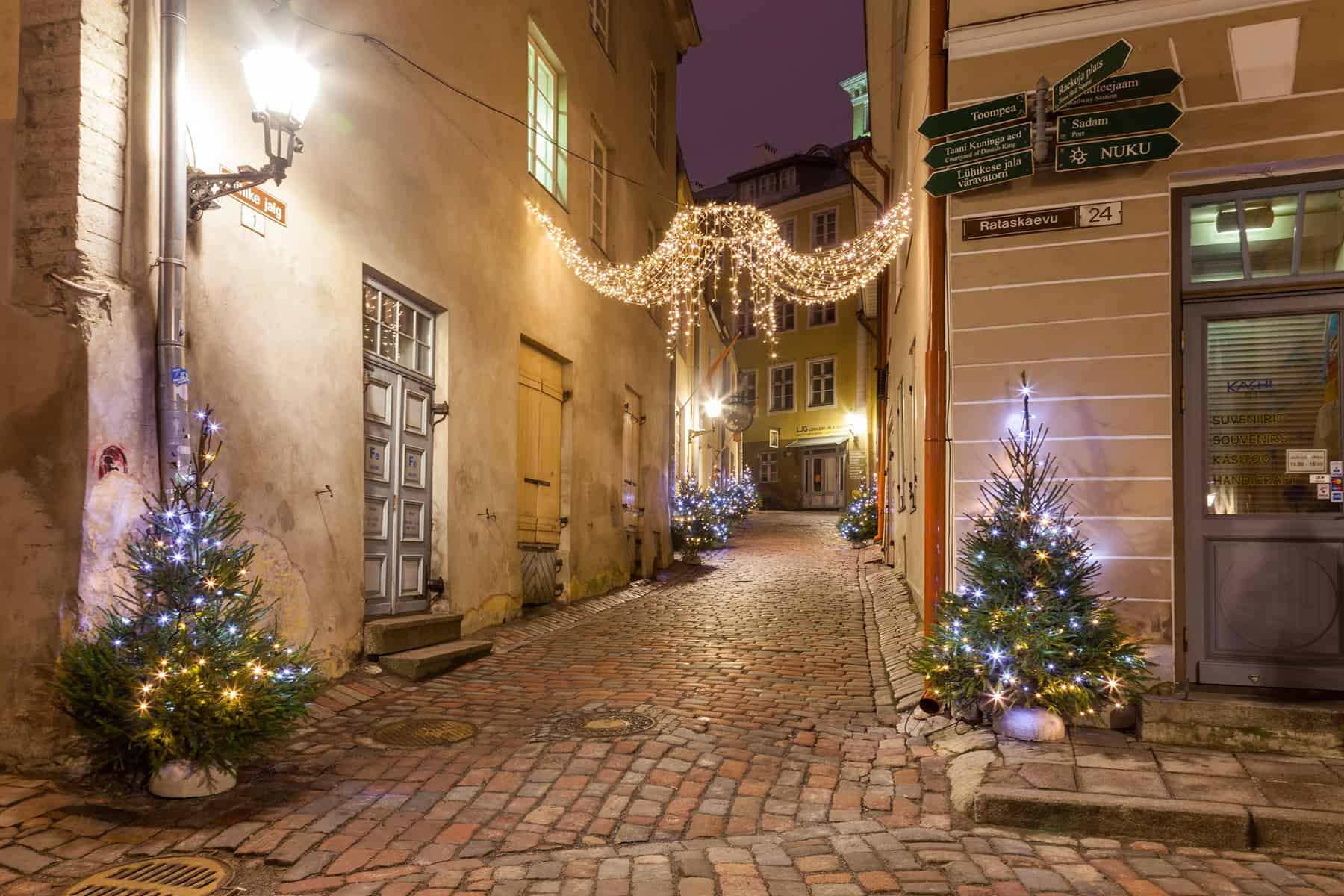 Tallinn is famous for its cute and cosy Christmas Market which stays open until January. Its setting in the UNESCO World Heritage recognised Old Town makes for a wonderful backdrop for the New Year celebrations.
The most famous of the Estonian New Year traditions revolves around eating. On New Year's Eve, Estonians aim to eat either seven, nine or twelve dishes. These numbers are believed to bring luck and strength for the upcoming year. An evening to gorge on great food? Count us in!
---
12. London, England 🏴󠁧󠁢󠁥󠁮󠁧󠁿
When it comes to good vibes, London certainly has them! New Year's Eve in England's capital is a truly wonderful experience with a range of fun for all the family. The Winter Wonderland event in Hyde Park provides the perfect setting to get in the festive mood with amusement rides, street food and ice sculpting workshops!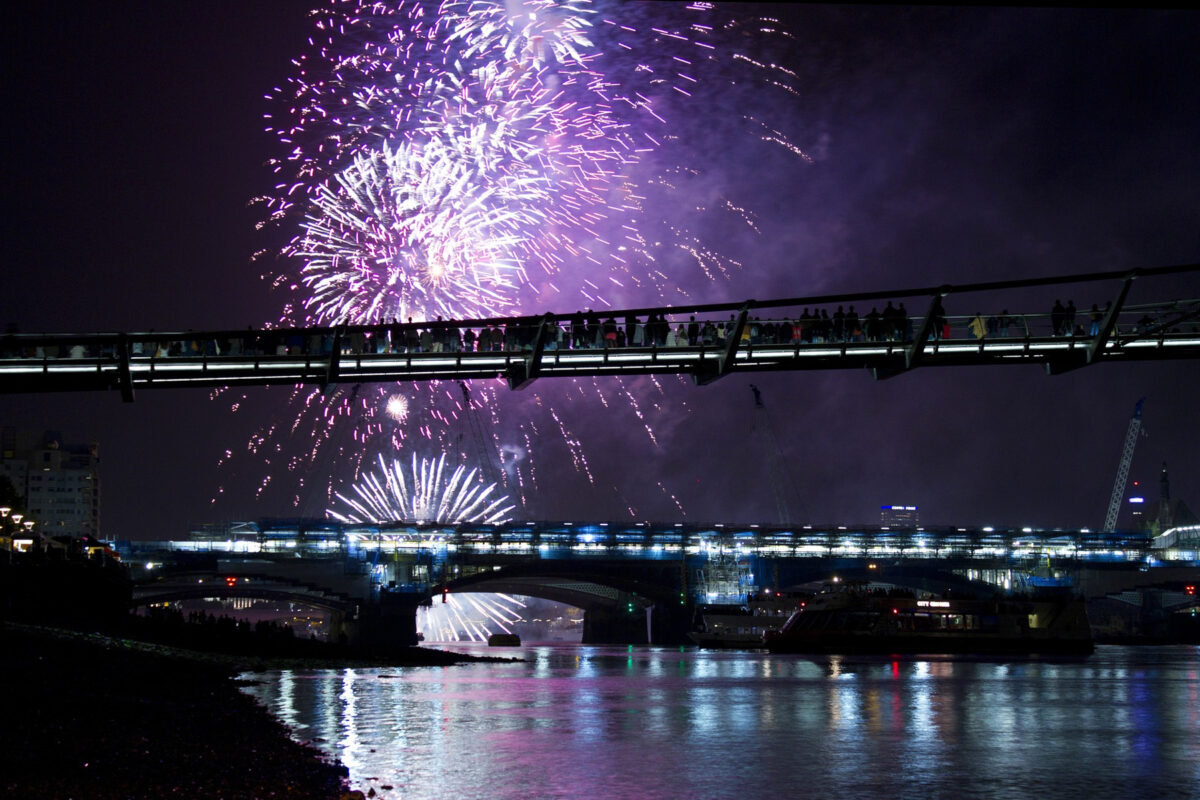 For a night you'll never forget, why not head to the Natural History Museum for their New Year's Eve party? Enjoy a silent disco among the dinosaurs and explore the museum after dark. It's certainly a novel way to usher in the new year!
Alternatively, enjoy a west-end show or performance at the Royal Albert Hall for a hearty dose of entertainment before you hit the streets to watch the mammoth fireworks display and shout "Happy New Year"!
---
13. Göhren, Germany 🇩🇪
If you are looking for a unique way to welcome the New Year, Göhren is a great destination. The island of Rügen, where Göhren is located, is in the Baltic Sea and hosts the 'Beach Chair New Year's Eve' tradition.
Every year, thousands head to the beach to grab a chair and watch the fireworks display over the sea. As well as an impressive display of pyrotechnics, there is also fire dancing and a medieval market!
This sleepy German seaside town is a picturesque setting for a homely tradition and offers a break from the crowds that New Year city breaks usually bring.
---
14. Venice, Italy 🇮🇹
The picture-perfect city of Venice makes for a wonderful New Year backdrop. The main countdown celebrations take place in St. Mark's Square, the heart of Venice. While this spot gets extremely crowded, it is all but impossible to not get swept up in the atmosphere.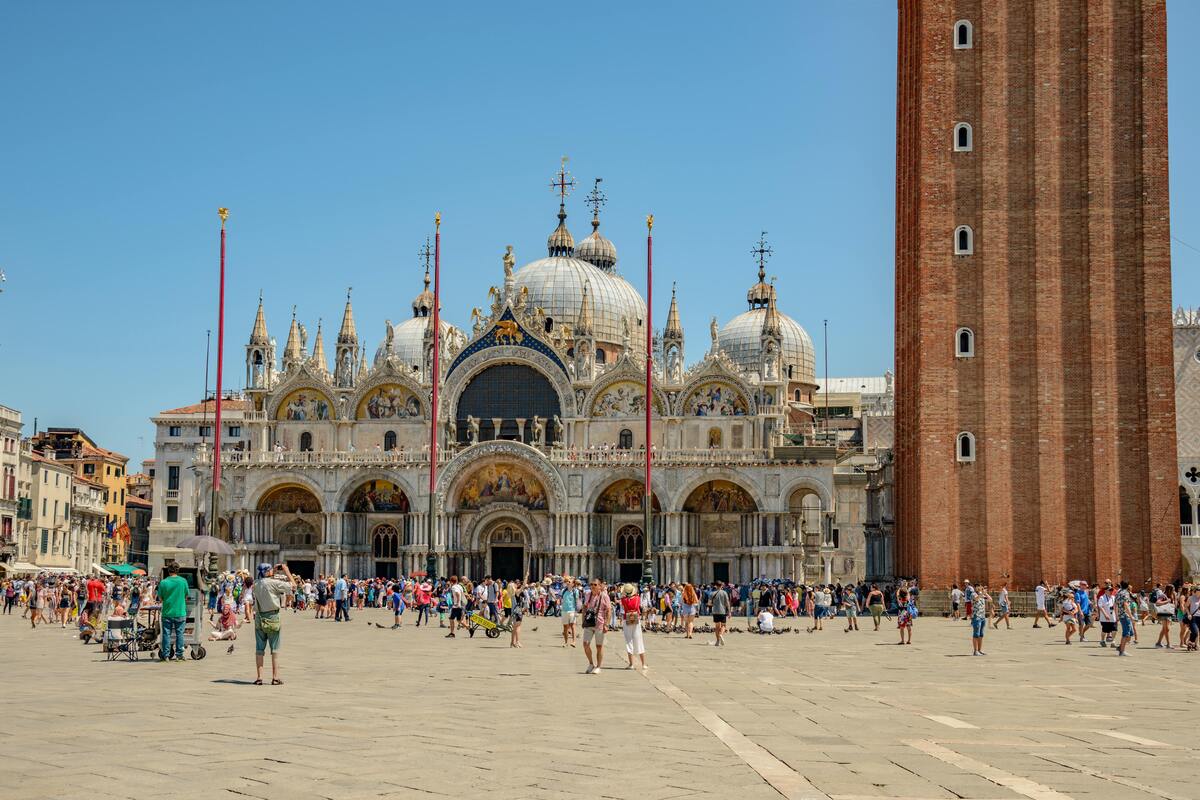 At midnight, mass kissing ensues, lit by a stunning fireworks display – it is easy to see why Venice has such a romantic reputation! With so much love in the air, Venice is a great New Year destination for couples. And if you're planning a proposal, there is no better setting…
You also have the option to enjoy traditional Venetian cuisine. Cenone di Capodanno is what the locals eat on New's Eve and it is possible to sample it at restaurants all over the city. Essentially sausages and lentils, this dish would have originally been eaten by the poor as it uses all parts of the pig.
Note from the writer:
"The New Year celebrations began to feel rather stale for me around 10 years ago and I vowed to shake them up a bit. Drinking and dancing in a new European city sets the tone for an adventurous New Year and I haven't looked back since!"
---
15. Prague, Czech Republic 🇨🇿
The Gothic city of Prague is undoubtedly one of the best choices for a New Year's break in Europe. Famous for its UNESCO-recognised Old Town, the city puts on quite a show to celebrate New Year. While the official firework display takes place on January 1st and is best viewed from the Charles Bridge, people let off rockets all across the city on NYE – meaning you're never too far from some colourful pyrotechnics!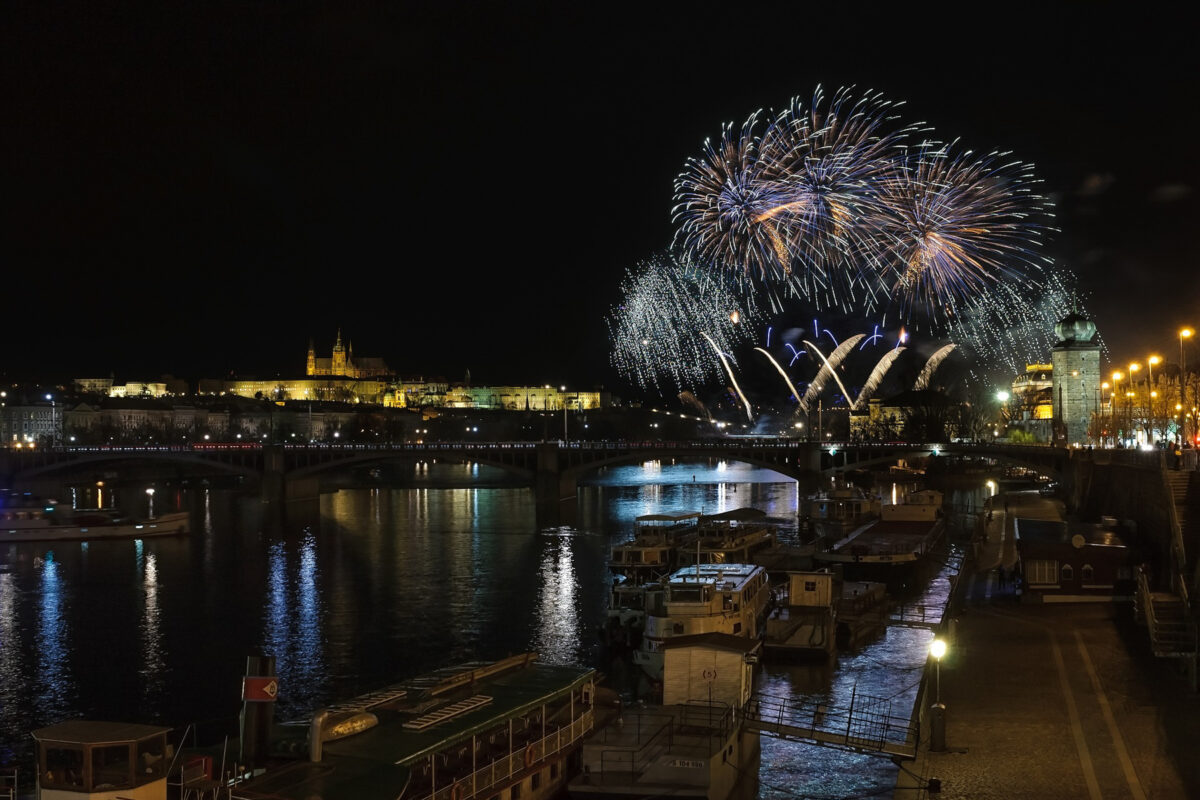 If this kind of thing isn't fast-paced enough for you, you can always head out on one of the bar crawls that tour the city. Offering the quickest way to get acquainted with the nightlife scene, you can get messy in the company of like-minded revellers here.
If the above sounds like your idea of hell, never fear! Prague also has a number of more civilised events on offer. Head to the ballet or the opera to get your fill of culture and welcome the New Year with an air of grace instead.
---
16. Lapland, Finland 🇫🇮
If your trip coincides with Christmas as well as New Year, head to Santa's home in Lapland. Arguably the most festive place on earth and with incredible Artic scenery to boot, there are some really special ways to close out the year here.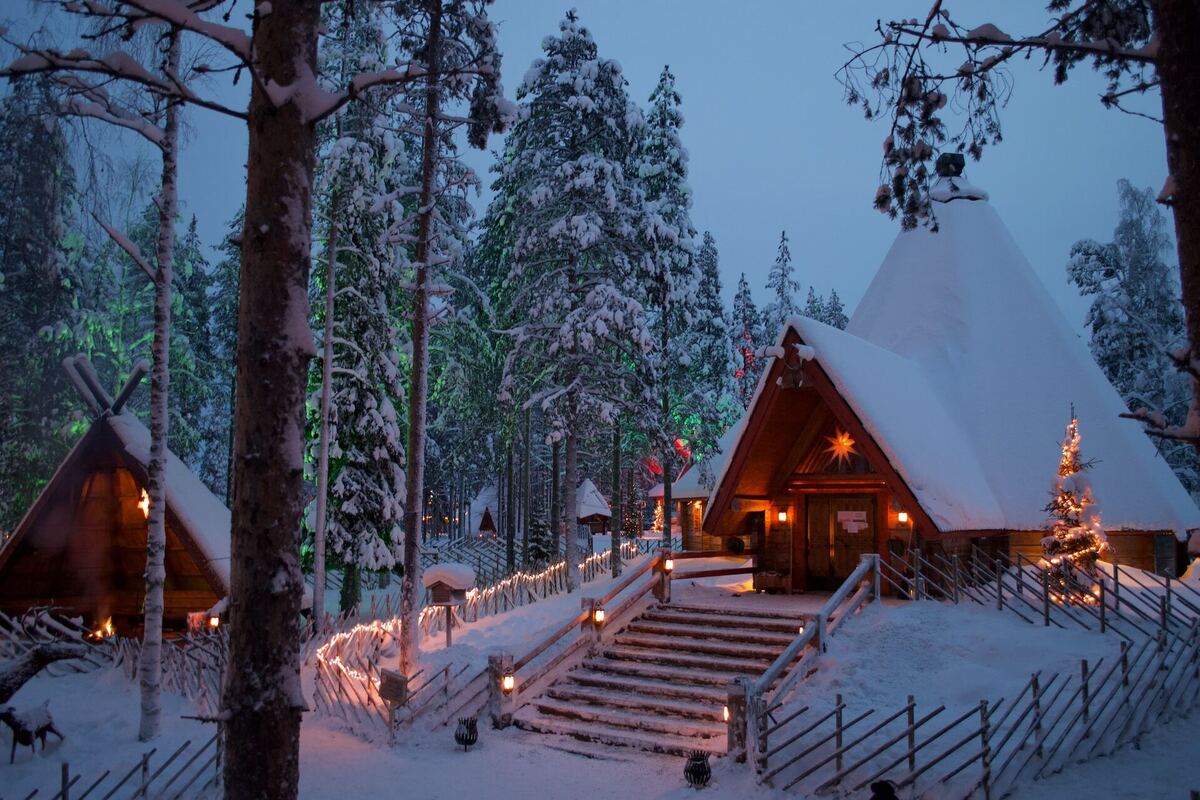 Embark on a wellness getaway with a stay in an ice hotel complete with spa or head out to spot some of the wildlife that calls this otherworldly landscape home. Much like in Tromsø, you can also chase the northern lights here, though make sure you keep an eye on the aurora forecast.
Our favourite New Year tradition in Finland is the tin melting custom. Small tin horseshoes are melted in a pan before being dropped into cold water. The random shape that the tin takes once cool is believed to indicate the person's future happiness in the year ahead.
---
17. Kitzbühel, Austria 🇦🇹
This small alpine town is another great New Year's destination for skiing and snowboarding enthusiasts. While there is always the option to haul up with your pals in a cute chalet, there are also events that will make it well worth pulling yourself away from the log burner.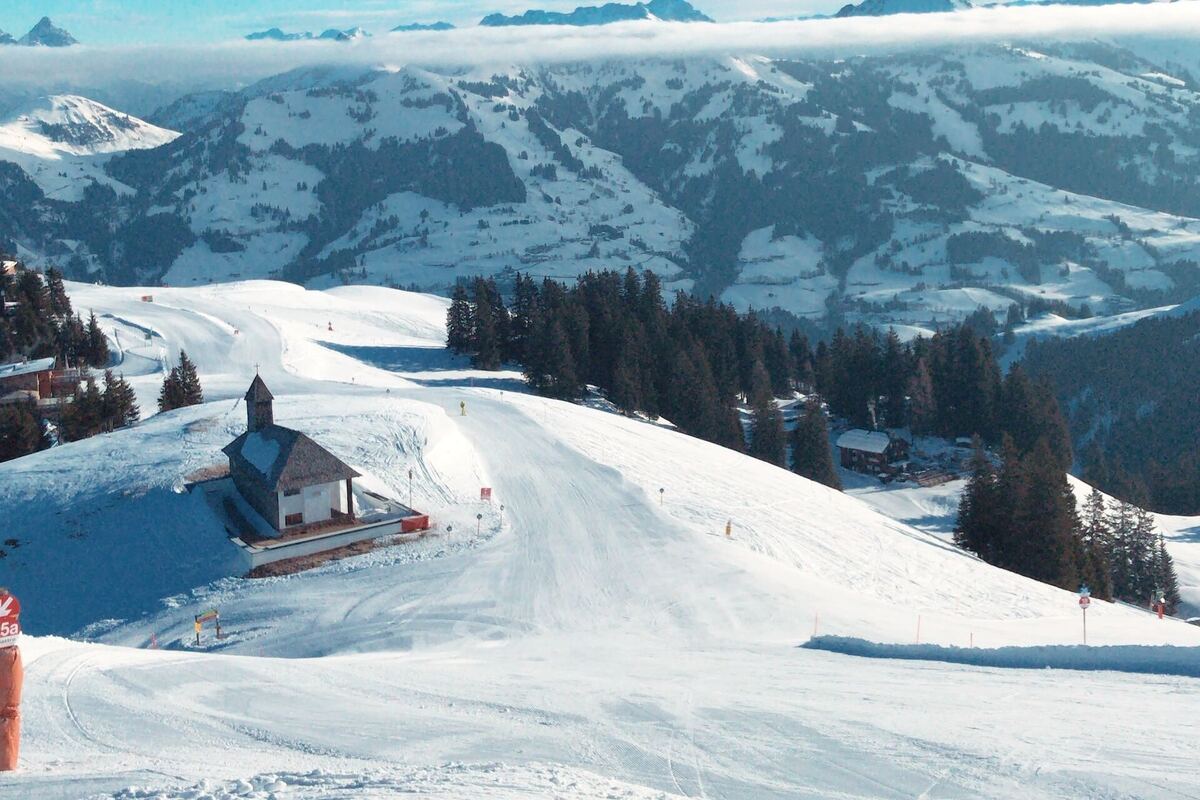 The New Year's Eve festivities begin aptly, on the slopes. Here, the best ski schools from the area will put on a real show, demonstrating some hair-brained stunts, including jumping through hoops of fire.
Once the skiing extravaganza is finished, a huge fireworks display will light up the sky, showcasing the incredible mountain scenery all around. If you've not been frozen out of the game, you can take the celebrations to the town's nightclubs where the party lasts all night long.
---
18. Madeira, Portugal 🇵🇹
The islands of Madeira, while an autonomous region of Portugal, actually sit much nearer Africa. Despite being over 1,000 miles away from mainland Portugal, they continuously draw in visitors – with many of these coming for the New Year celebrations.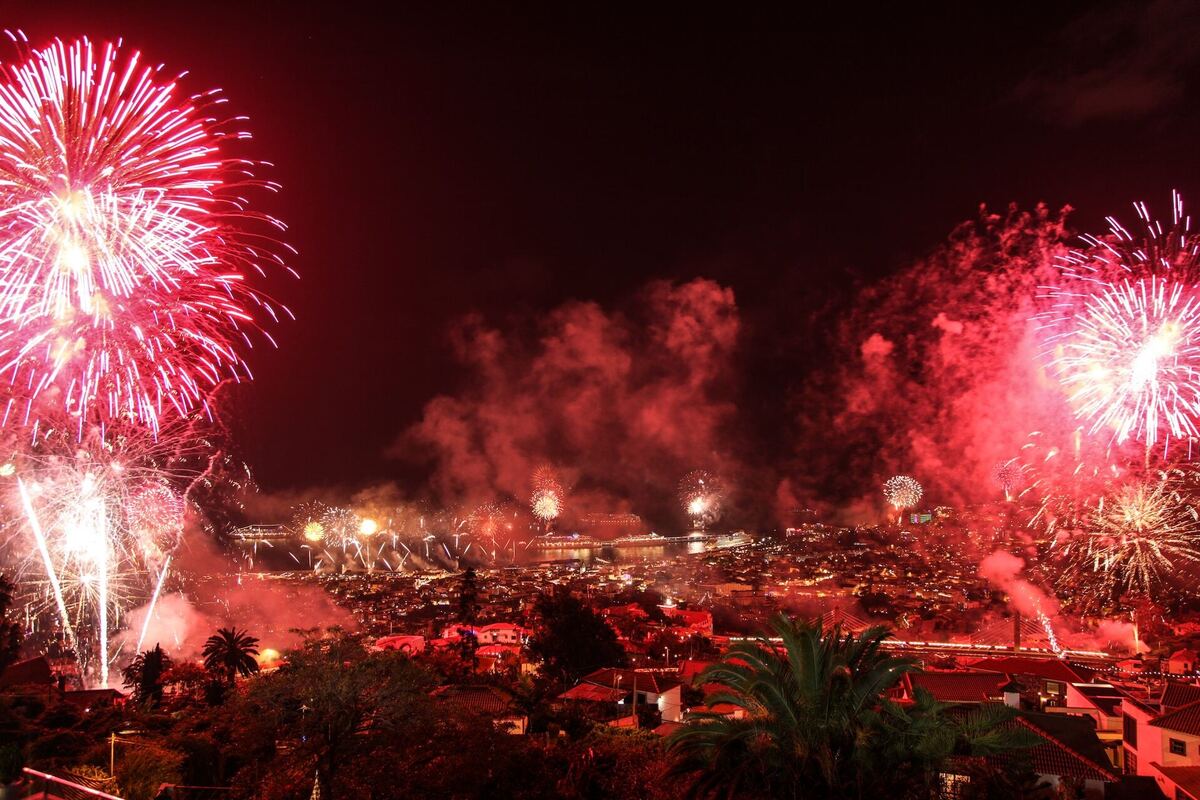 If you're in Madeira during the festive period, enjoy the holiday decorations and nativity scenes that pop up all over the islands. This is also a chance to enjoy traditional food and drink, from pork sandwiches (carne vinha d'alhos) and Madeira punch (poncha).
Hosting the 'Greatest Fireworks Show in the World' according to the Guinness Book of World Records, the December 31st festivities here are really special. Over a million euros is spent on pyrotechnics for this event and you can catch the display all over the city. For the best views, join the crowds at the city pier.
---
So, what are you waiting for? See in January 1st with a cheeky New Year getaway to Europe. No matter which of these amazing destinations you pick, you're sure to finish the year with a bang!
What is the best place you've ever spent New Year's Eve in Europe?