Raise a stein to Germany, a land of fascinating tradition, enchanting scenery and loads of bratwürst! Whether you want to live out your princess fantasy in fairytale castles, swim in vibrant blue lakes or explore historic cities, Germany is bound to capture your heart and make it very difficult to get on that plane home!
This is a one-stop guide for all you need to know about backpacking Germany. We'll talk you through the best times to visit, what to pack and how much you'll need to budget, so you can fill your trip with unmissable experiences. 
---
INTRODUCTION | Backpacking Germany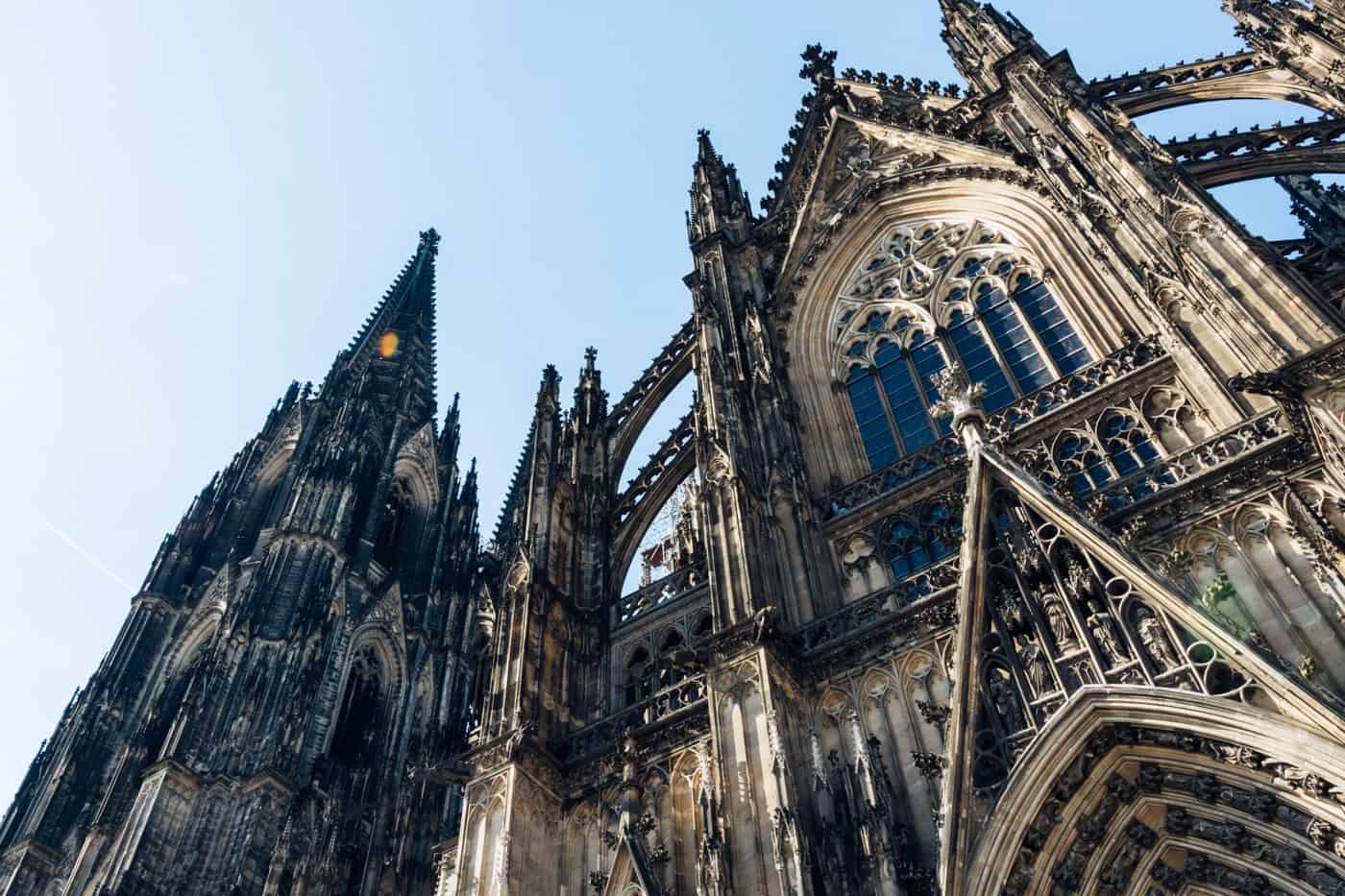 Currency: Euro (€)
Capital City: Berlin
Population: 83.4 million
Main Religion: Christianity
Main Language: German
Telephone Code: +49
Time: CET (GMT+1)
Emergency Numbers: 112 (fire, ambulance) 110 (police)
---
You'll love Germany if…
You lie awake at night awaiting your Prince Charming to whisk you away to a fairytale castle. Now we can't promise Prince Charming, but Germany can definitely supply the castles – with over 20,000 to choose from, you'll be spoilt for choice! 
You like your beer by the litre (and let's face it, who doesn't?). Germany's famous Brauhaus' are the perfect place to grab a stein of pils and dance arm in arm on the table to a lively oompah band. Just don't fall off the edge! 
You love immersing yourself in captivating cities with unique flair and intrigue. You'll be walking streets steeped in history, where classic gothic architecture contrasts modern feats of design. Alternatively, discover the chocolate box villages, with colourful flowers bursting from the window boxes of traditional timber houses.   
You crave sausage for breakfast, lunch and dinner. Germans are the number one sausage consumers on the planet, eating over a quarter of the world's sausages! This means they know a thing or two about how to make a decent bratwürst. Why not help them retain their title by sampling this German staple during your trip?
You feel most at home surrounded by beautiful countryside. From deep in the Black Forest to the peak of Zugspitze (Germany's highest peak) and back down to its iridescent lakes, Germany's natural vistas are both varied and magnificent. 
---
WHEN TO GO | The Best Time to Visit Germany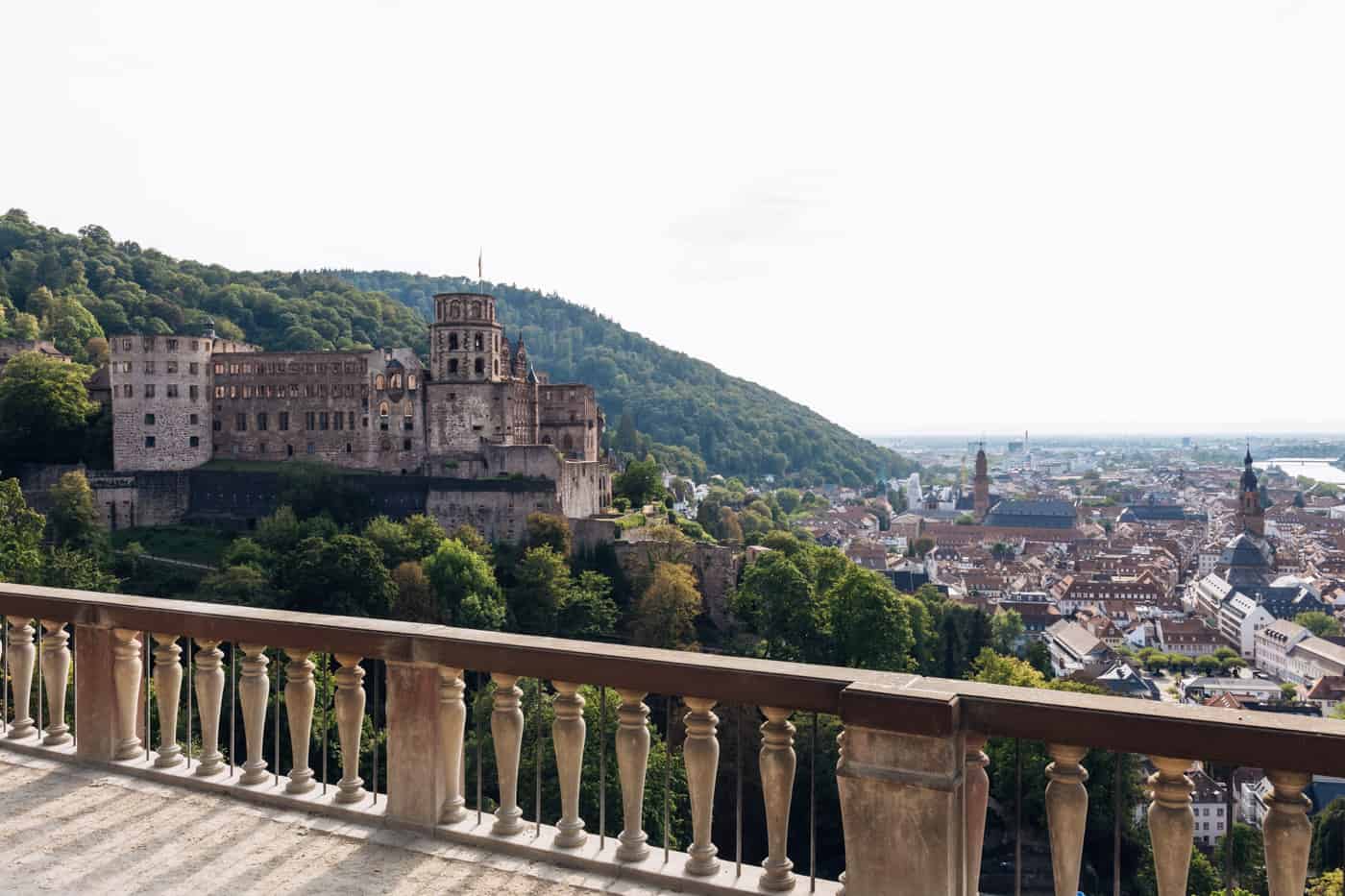 Whatever time of year you choose to visit Germany, there is always something happening to make your trip memorable. If you are hoping for a good tan and warm weather during your trip, visiting during the peak season of July to September is your best bet. With summer temperatures averaging in the low twenties, it's the perfect time to visit Germany, however, the good weather brings crowds, meaning it is also the busiest period. 
Travel during the shoulder season in June or October for a good chance of nice weather without the crowds and summer vacationers. Another reason to visit during September and October is a highlight of the German calendar: Oktoberfest. A two-week beer and food festival held in Munich, Oktoberfest is the epitome of Bavarian culture and draws in thousands of visitors each year, all coming to experience one of the best festivals on earth. If you're planning on timing your trip with Oktoberfest, make sure to book in advance to avoid missing out on accommodation in the city.
A winter trip to Germany brings with it the chance of snow, turning already beautiful villages and landscapes into postcard-worthy festive scenes. If a dusting of snow isn't enough, December is an ideal time to visit Germany's Christmas markets, where towns and cities are illuminated with all manner of festive light installations. Whilst travelling during the winter months, keep in mind that some areas can be difficult to get to because of snowfall and some activities may be closed. Always look online before visiting to check opening times.
---
VISAS | Do I Need a Visa for Germany?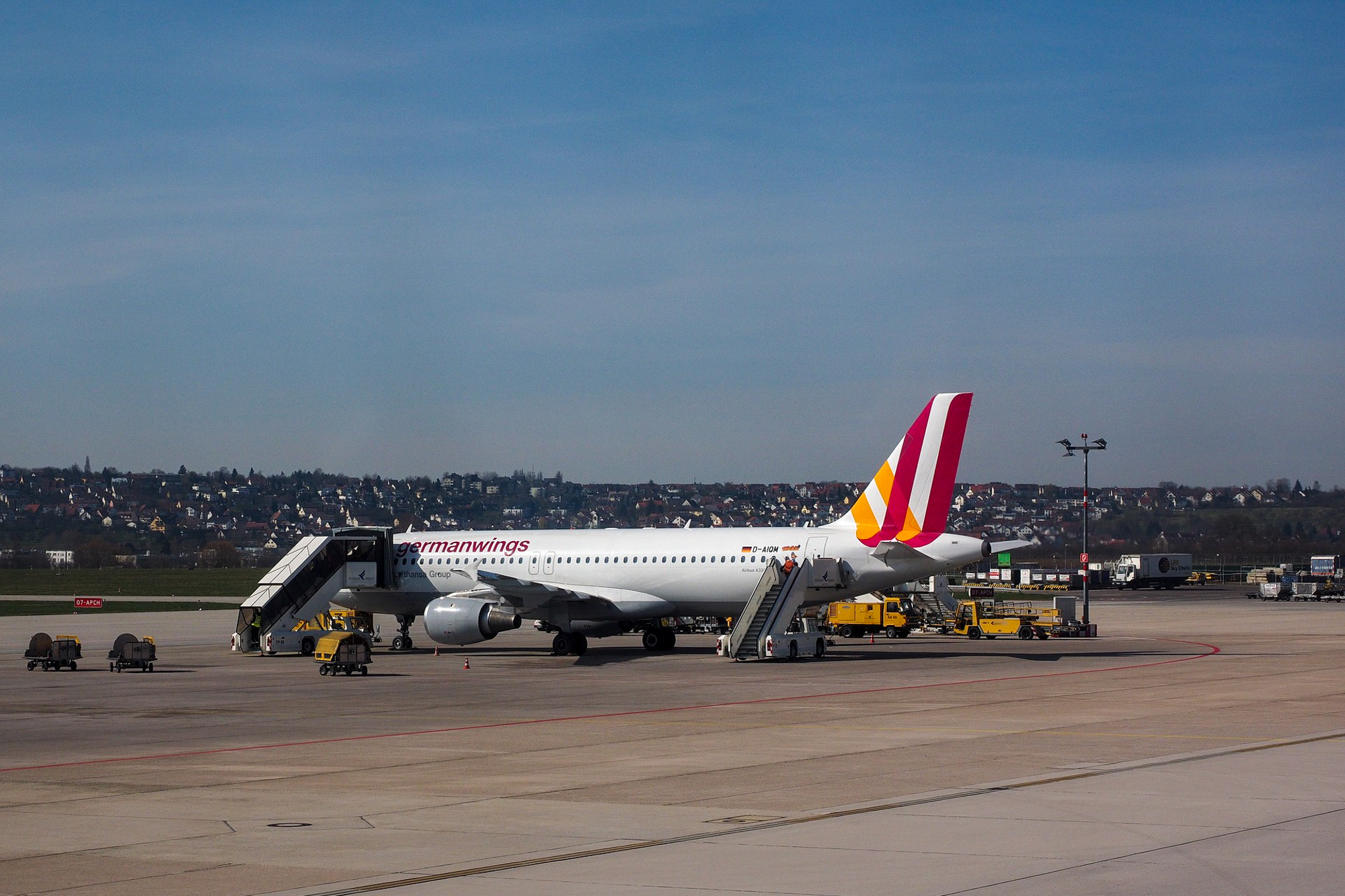 If you are a UK, US, Canadian or Australian national, you are permitted to stay in Germany for a total of 90 days within a 180-day period. Germany is part of the Schengen Area which covers several countries in Europe. This allowance is for the entire Schengen Area, meaning any time spent in countries also in this area is counted towards your 90 days. To qualify for this European visa, you are required to present a passport valid for a minimum of three months after departure and you may also be asked to prove that you possess enough funds to cover your stay.
All EU, EEA and Swiss citizens may travel to Germany for up to three months at any one time without the need for a visa. The only requirement is a valid passport.
Visa Extensions
Your time in the Schengen Area can be extended to longer than 90 days, although this is a difficult process and requires good reason. Reasons that may be accepted for extensions are unforeseen circumstances or important personal reasons, for instance, a medical emergency. 
If you enter the Schengen Area after your 90-day visa has begun, you may be allowed to extend your trip to the full 90 days from the date of entry. Any application to extend your visa must be made before your original visa has expired.
Alternatively, you can always leave the Schengen Area and return at a later date. If done correctly, this is completely legal. Read more about doing this here.
Penalty for Overstaying Your Visa
If you have overstayed your allocated visa in Germany, the consequences can be severe. At the very least, you could face deportation as well as an on-the-spot fine. In more acute cases, you could be blacklisted and given a timed ban on future travel to Germany.
---
HEALTH | Considerations and Vaccines for Germany
Do I Need Vaccines to Travel to Germany?
Travelling in Germany does not require any specific vaccinations, however, you should make sure that you are up-to-date with your jabs, in particular:
Diphtheria
Tetanus
Polio
MMR
Hepatitis A (recommended for higher-risk travellers)
Hepatitis B (recommended for higher-risk travellers)
Other Health Considerations
Ticks
Germany has an amazing array of landscapes from steep rocky mountain slopes, to wide open grassland and dense coniferous forest, just waiting to be explored. One thing to keep in mind while out in Germany's wilderness is the presence of ticks. 
These blood-sucking insects live in grasses waiting for animals, or an unlucky human, to brush past. They then feed on their blood – like little vampires! A tick bite is usually nothing to worry about as eventually the little nasty will drink its fill and drop off. However, ticks are known carriers of Lyme Disease which, if transferred to humans, can cause serious illness.
To minimise the chance of picking up ticks, follow these tips:  
Always try to wear long sleeves 
Avoid wearing shorts or sandals when walking through long grass
Use insect repellent on exposed skin
Check your skin for ticks when you've been outdoors
Buy a tick removal tool
---
SAFETY | Is Germany Safe?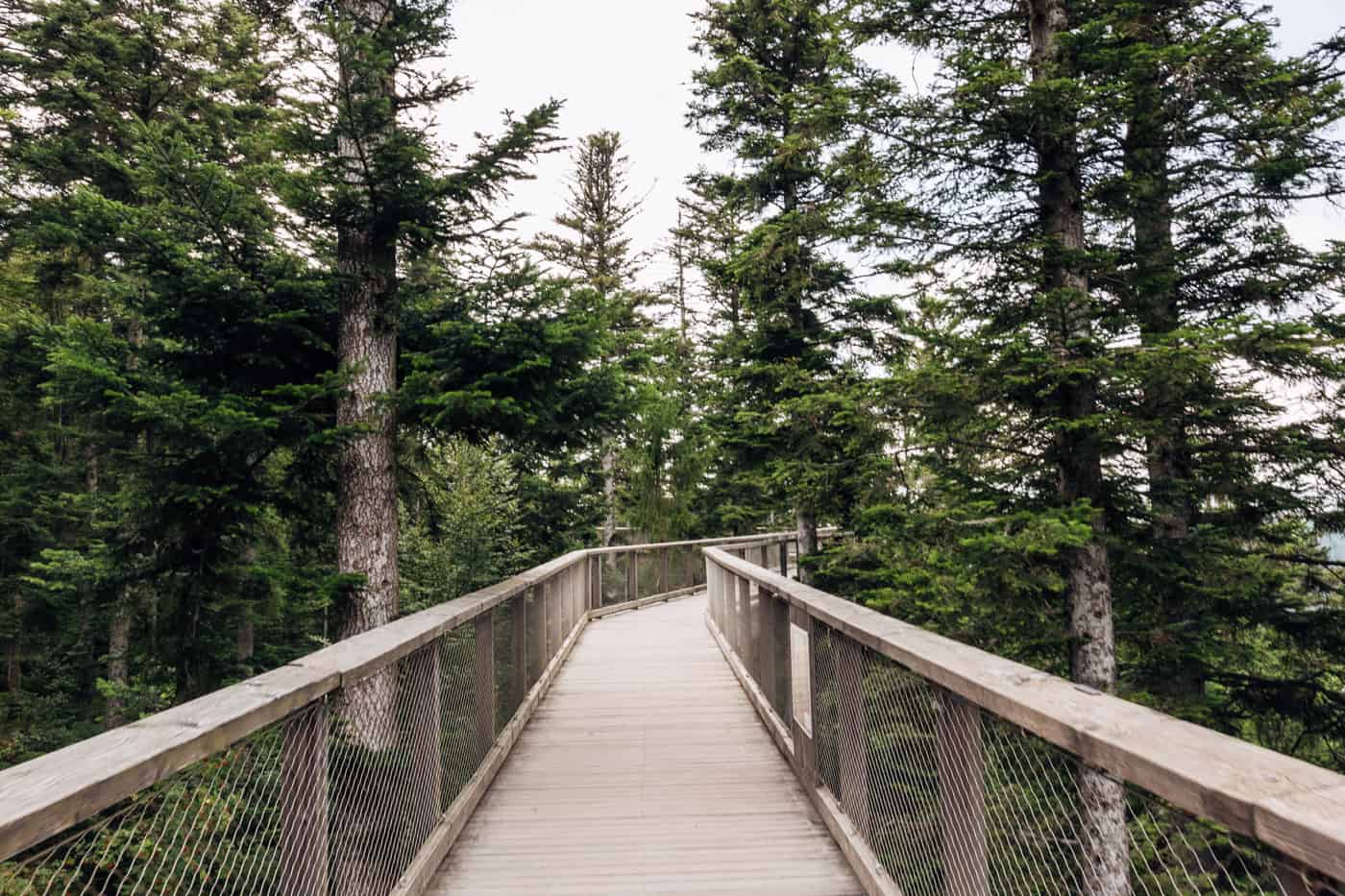 With lower crime rates than other European countries like France and the UK, Germany is a pretty safe bet for a relaxing trip. However, the risk of crime naturally increases when visiting larger, more densely populated areas such as Berlin, or at busy events like Oktoberfest. To remain safe in these environments, we advise you to follow personal safety protocols by keeping money or valuables on your person and out of sight of others. 
Thanks to Germany's strict food hygiene standards, you can enjoy all manner of delicacies and street food worry-free. Make sure you remember to pack your reusable travel water bottle, as the tap water is safe to drink throughout Germany. You can easily do your bit to help reduce plastic consumption by filling it up at your hostel or drinking fountains when out and about.
Germany is so big that it's almost impossible to see it all in one trip. A great way to see the more remote and lesser-known parts of the country is by hopping in a rental car and hitting the autobahn. 
With its famous lack of speed regulations, you'd be forgiven for thinking that Germany's autobahns are the perfect place to test the limits of your rental hatchback, but with road accidents on the rise since 2020, it's better to take it slow and reach your destination in one piece. UK residents don't forget, like the rest of Europe, Germans drive on the right. So, when you come to that first roundabout, remember to give way to the left!
---
TRAVEL INSURANCE | What Is the Best Travel Insurance for Germany?
Disclosure: Some links on this page are affiliate links. We always write our articles before checking if affiliate links are available.
Travel insurance is an essential part of any traveller's packing list. If your trip to Germany takes an unexpected turn for the worse, a good insurance package will provide you with peace of mind and get your trip back on track.
The best kind of travel insurance is one you never have to use, but in case you do, here are our top three recommendations of companies with the best coverage for your trip.
Designed for Long-Term Travellers
Available worldwide
Rolling monthly subscription 
No return date required
Check policy wording for full details 
Insurance Designed by Travellers for Travellers
World Nomads travel insurance policies offer coverage for more than 150 activities.
Get a quote, make a claim, or buy or extend your policy while on the road.
Check policy wording for full details 
Travel Insurance for Europeans
Only insures travellers from Europe
Additional activity packs available
Check policy wording for full details 
---
WHAT TO PACK | What Should I Pack for a Trip to Germany?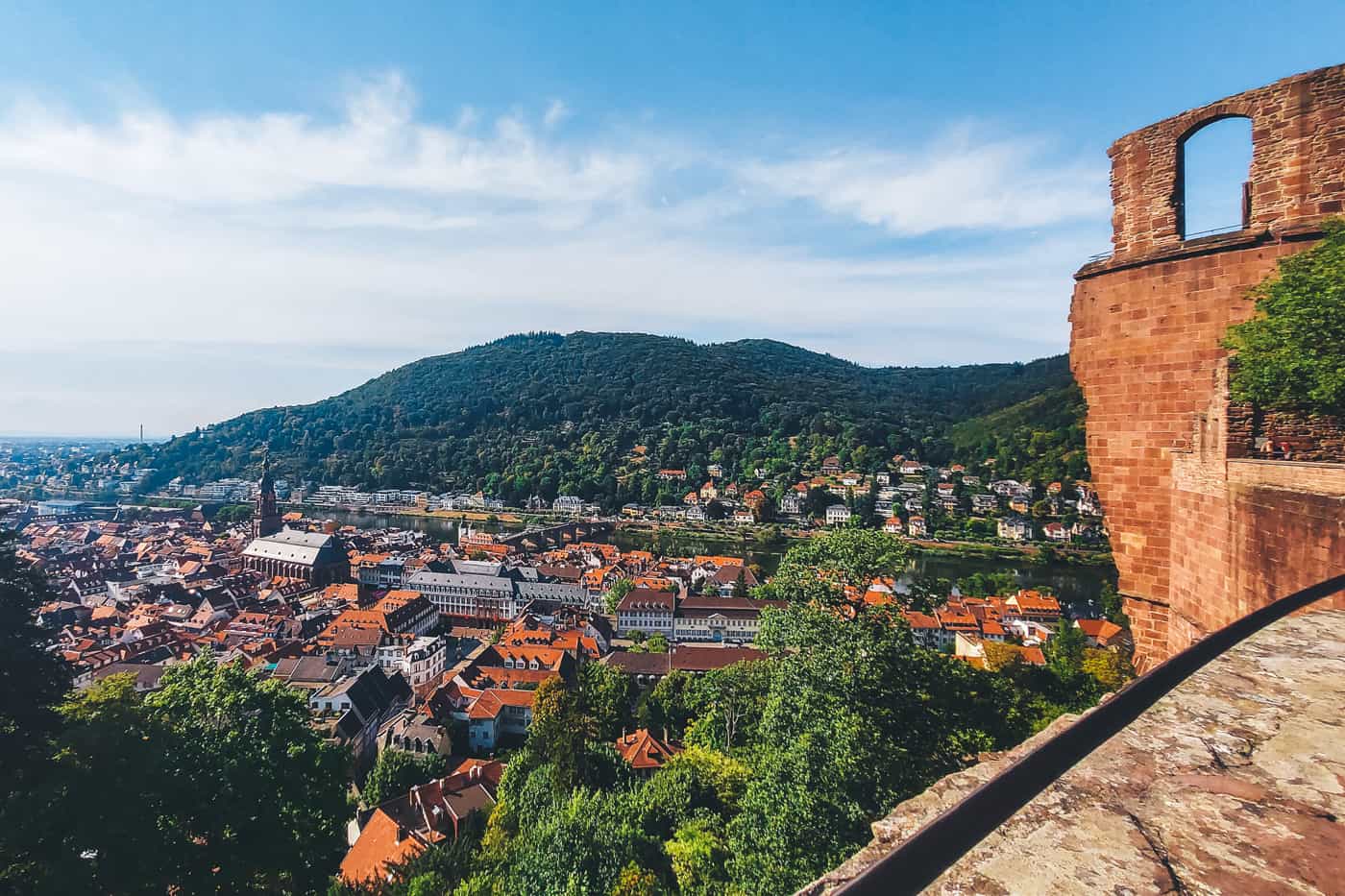 Depending on when you choose to travel to Germany, your packing list is likely to differ. No matter when you embark on your trip, a lightweight waterproof jacket or umbrella will be a lifesaver.
During your travels, you will likely be on your feet immersing yourself in cities or adventuring in Germany's wild countryside. Trust me when I say, a decent pair of comfortable shoes will be worth their weight in gold. If you are a keen hiker and are travelling to Germany specifically to experience the endless trails, it may be worth sacrificing some space in your backpack for a pair of hiking boots.
As you journey into southern Germany, the scenery begins to turn alpine; you'll find yourself in the shadow of mountain ranges, and a great number of turquoise lakes can be found. Pack a swimming costume to avoid missing out on some truly incredible wild swimming spots. 
Perhaps the most important thing on your packing list is something to capture your amazing trip on. Home to an unbelievable variety of picturesque scenery, Germany is bound to give your camera battery a serious workout.
👉Read More: Packing List for Europe👈
---
FLIGHTS | Airports and Airlines in Germany
Flying to Germany
A foray into Germany is likely to start at the airport, and the country's largest airport, Frankfurt, will be most travellers' first stop. Frankfurt Airport offers flights to more than 300 destinations on five continents, making it the perfect place to continue your journey. If you are after a cheaper flight to Germany, then look for flights arriving at Düsseldorf airport, which is known for offering more budget-friendly travel options.
Germany has several other airports offering passenger services:
Berlin Tegel Airport
Hamburg Airport
Stuttgart Airport
Cologne / Bonn Airport
Berlin Schönefeld Airport
Basel-Mulhouse-Freiburg Airport 
Hannover Airport
Norweigan, Delta and American Airlines fly directly from North America, and plenty of low-cost carriers operate out of Europe. These include Ryanair, EasyJet, Lufthansa and KLM.
Flying within Germany 
Even though Germany is an immense country, its government is trying to reduce the need for internal flights to help fight against climate change. Internal flights produce huge amounts of unnecessary pollution and are significantly more expensive than the bus and rail alternatives. With excellent rail links and bus routes covering the country, there is no need to fly within Germany, except for in emergencies.
---
LANGUAGE
Sprechen Sie Englisch? As we all know, Germans speak German, but their second most spoken language is English, with over half of the population able to speak it. This makes it fairly easy for English-speaking travellers to communicate with the locals. However, we suggest taking the time to learn a few basic phrases in German to help you get around. 
Check out these useful phrases to master before your trip:
Hallo (Hello)
Guten Tag (Good morning)
Tschüss (Bye)
Bitte (Please)
Danke (Thanks)
Entschuldigung (Excuse me)
Sprechen Sie English? (Do you speak English?)
Ich heiße… (My name is…)
Eine Maß Bier für mich (One litre of beer please)
Auf Wiedersehen (Goodbye)
---
COMMUNICATION | Phone and Internet in Germany
It's easy to get a stable WiFi connection in Germany, with some restaurants and most hostels providing it as standard. 
Good WiFi can be harder to find when out in the countryside, so invest in a local SIM to ensure you are always connected. To register for a prepaid SIM you will need your passport and the address of your hotel or hostel. 
Large companies such as O2, Telekom, and Vodafone all provide prepaid SIMs, however, other retailers like Aldi Talk and Blau Surf M use these networks but offer cheaper packages. Alternatively, you can check with your provider to see if they offer a no-extra-charge policy for data roaming in the EU.
---
BUDGET | How Much Does It Cost to Backpack Germany?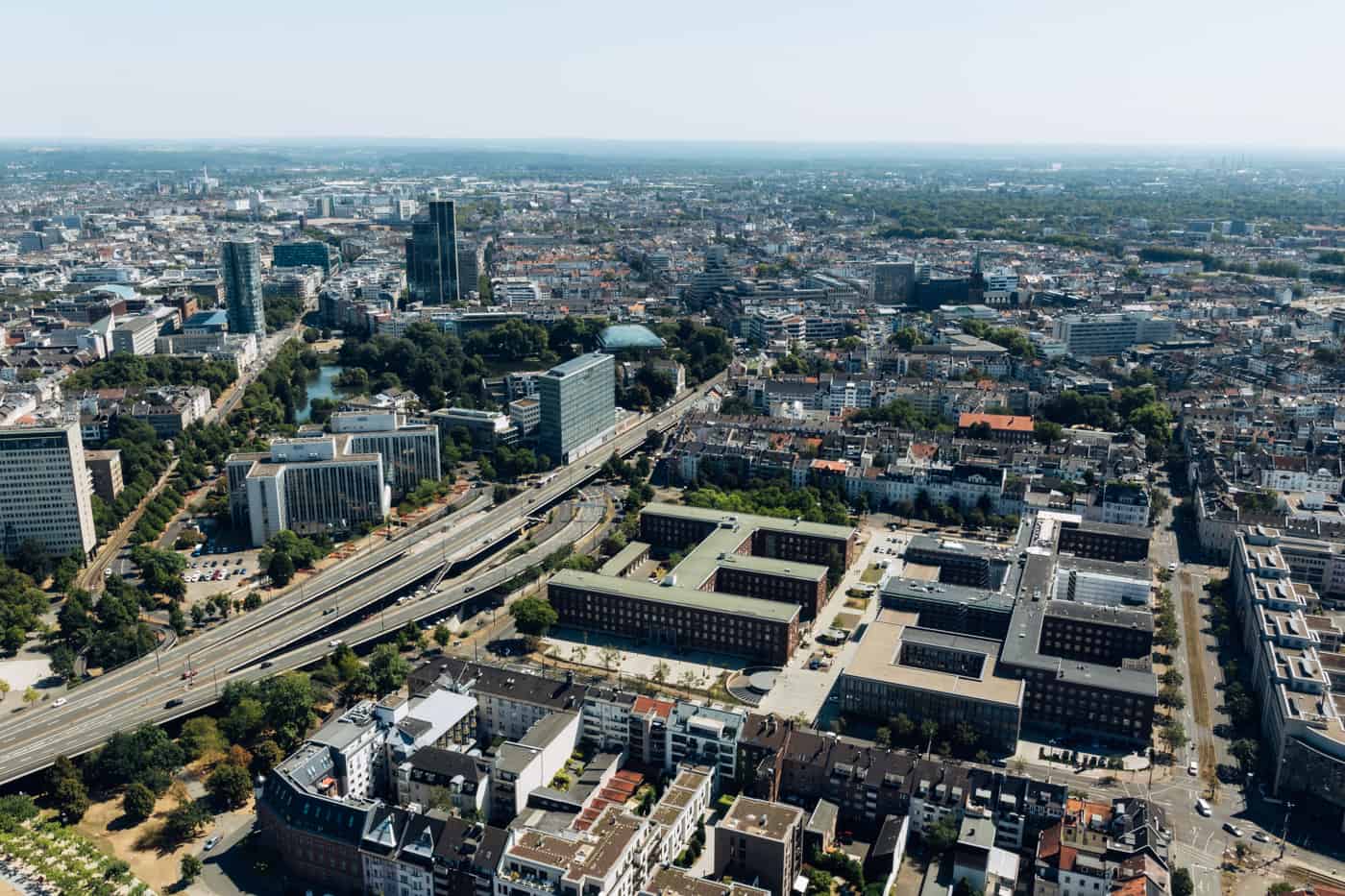 Exchange rate: Approx. €1-$1.05USD
When travelling in Germany, we recommend an average backpacker budget of between €60-€140 per day (approx. $63-$156USD), depending on where and when you visit, and your travel style.
Cost of Accommodation in Germany
Germany is very well-equipped for travellers, offering a huge range of accommodations to choose from. Be it a bougie hotel suite or a shoestring backpacker hostel, Germany has got options for a range of budgets. Keep in mind that during peak season, prices may be raised for accommodation. To help stay within budget, we recommend visiting Germany in the shoulder and winter seasons when prices are cheaper.
While in Germany, you should expect to pay anywhere from €20-€30 for a dorm bed in a backpacker hostel. This price may or may not include breakfast.
If you are looking for some privacy and to get away from the snorers in the hostel dorm, single rooms start at around €50 in hostels and some budget hotels. Travellers exploring Germany as a couple can book a double room for upwards of €60. Splitting this between two people can be a budget-friendly way of getting a bit of privacy for the night. 
Heading to Germany and have next-level packing skills to get a tent in your rucksack? A campsite pitch will cost around €30 per night, depending on its facilities. 
For van lifers hitting the road in their home on wheels, Germany offers a great selection of free car parks and motorhome areas with services to spend the night in. Apps like Park4Night are great for finding more off-the-beaten-track spots. Owners of campervans must be aware of restricted access to Low Emission Zones and should always check online before driving in or near larger cities.
Cost of Food in Germany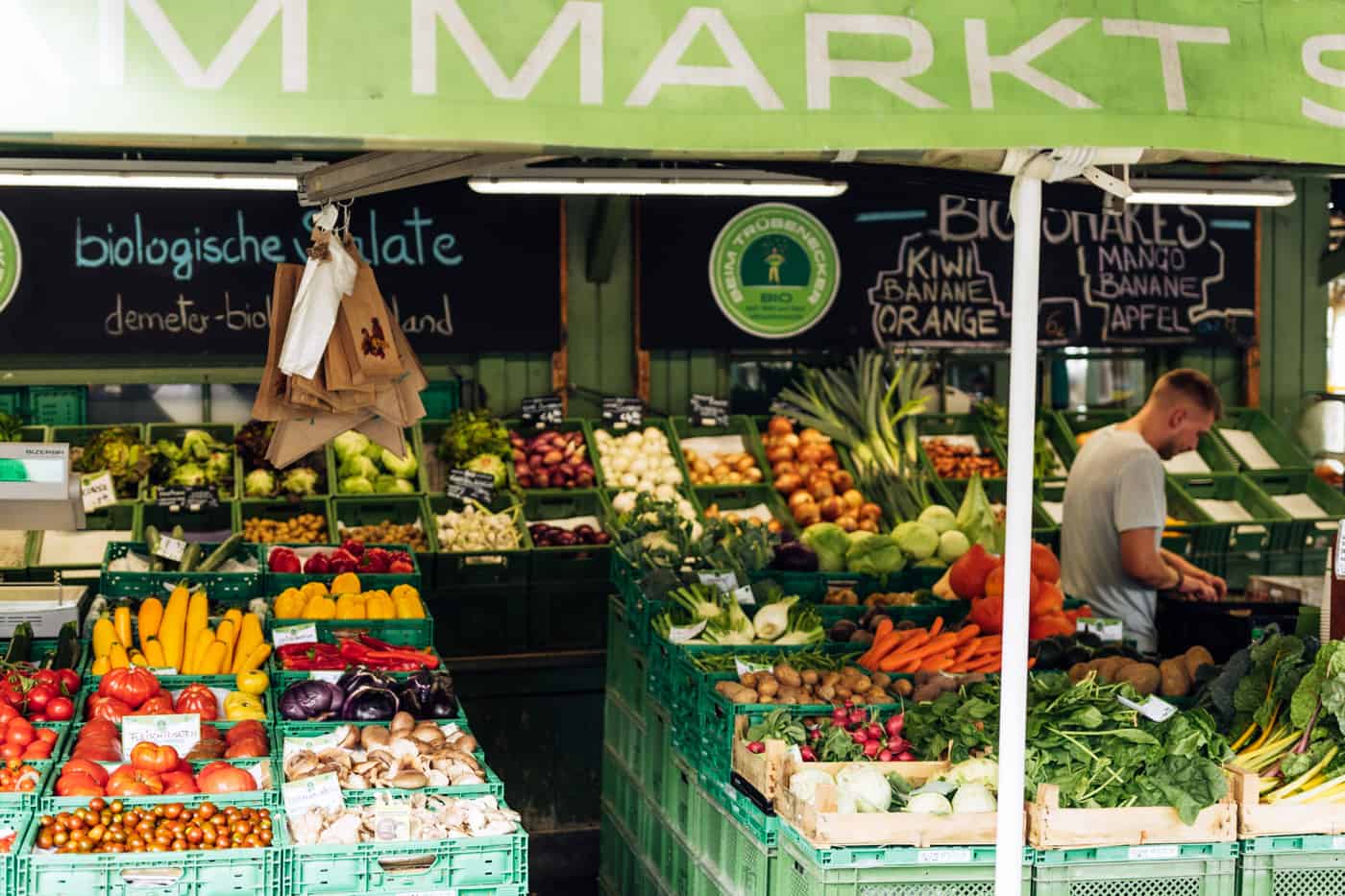 Germany is much more than just the sausage capital of the world. With such a large population spread out to all corners of the country, the range and variety of German cuisine are endless. They effortlessly combine traditional and simple ingredients, like meat, potatoes and bread, into rich, hearty meals bursting with flavour. Dishes like fried Schnitzel with a side of tasty potato salad and creamy sauce is a German staple and is just the tip of the iceberg of what's on offer in restaurants and markets all over the country. 
Thanks to its basic ingredients, German food is great for budget-conscious travellers, with markets playing host to numerous street food carts selling delicious treats for around €5-€10. Some hostels will include breakfast in the cost of your stay, but if this isn't the case, getting breakfast out will set you back between €10-€20. Eating out for lunch and dinner can be a bit dearer and will likely cost around €15-€25 including a drink. 
A great way to save a bit of money is to look for hostels with communal kitchens, that way you can grab some cheap groceries from a local supermarket and make your own budget-friendly meals.
Cost of Beer in Germany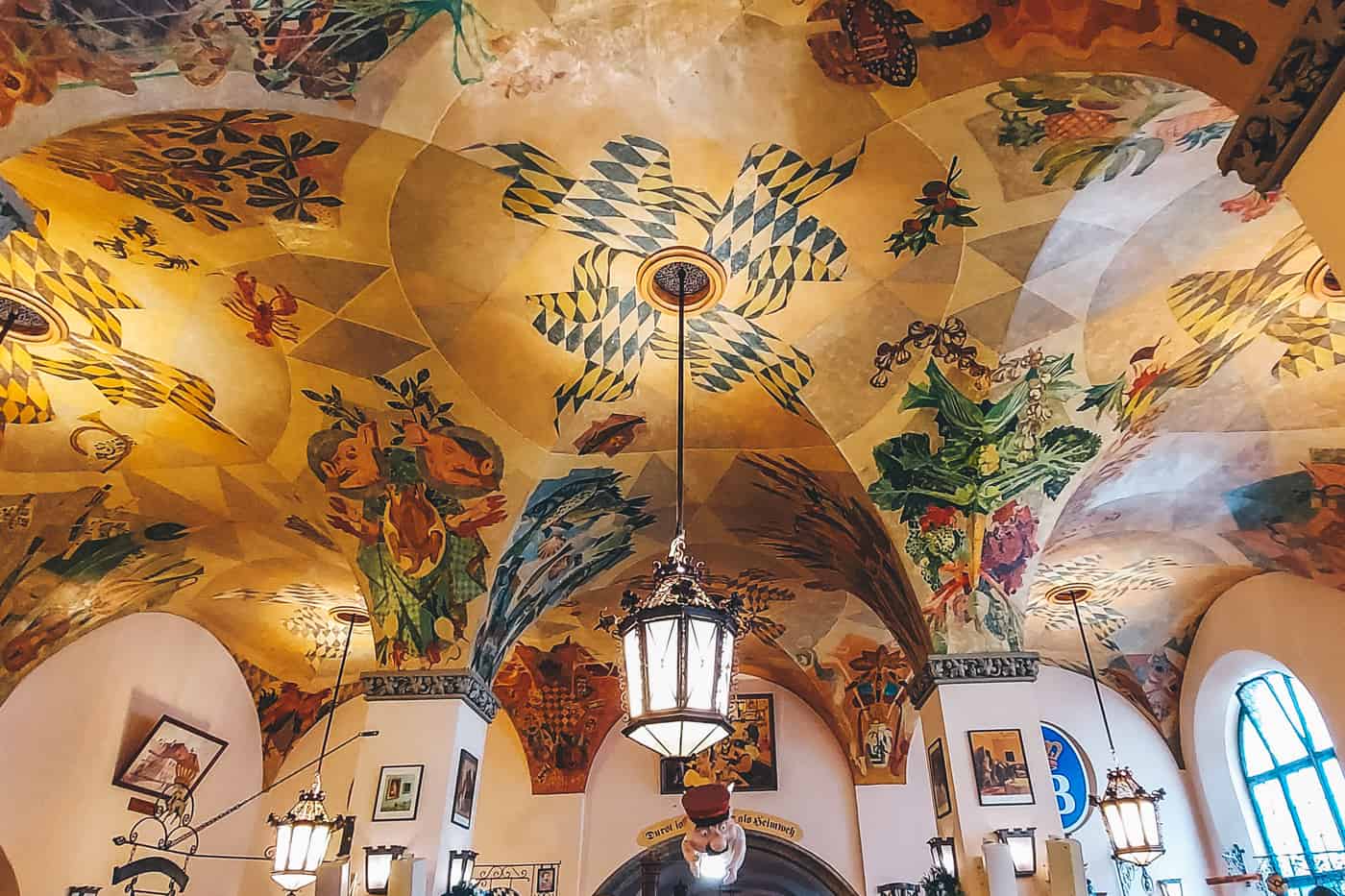 Now for the really important information: how much does a fabled German beer cost? You will be delighted to hear that it's a bargain, with the average pint of pils setting you back a meagre €3. If that isn't cheap enough for you, you can pick up bottles of beer in the supermarket for less than €1 per bottle!
If the call of the largest beer festival in the world is the reason for your visit to Germany, then you will likely be thirsting for a famous litre stein (or three). Prices for Oktoberfest start around €13 for a litre stein, but these are subject to change each year.
Cost of Activities in Germany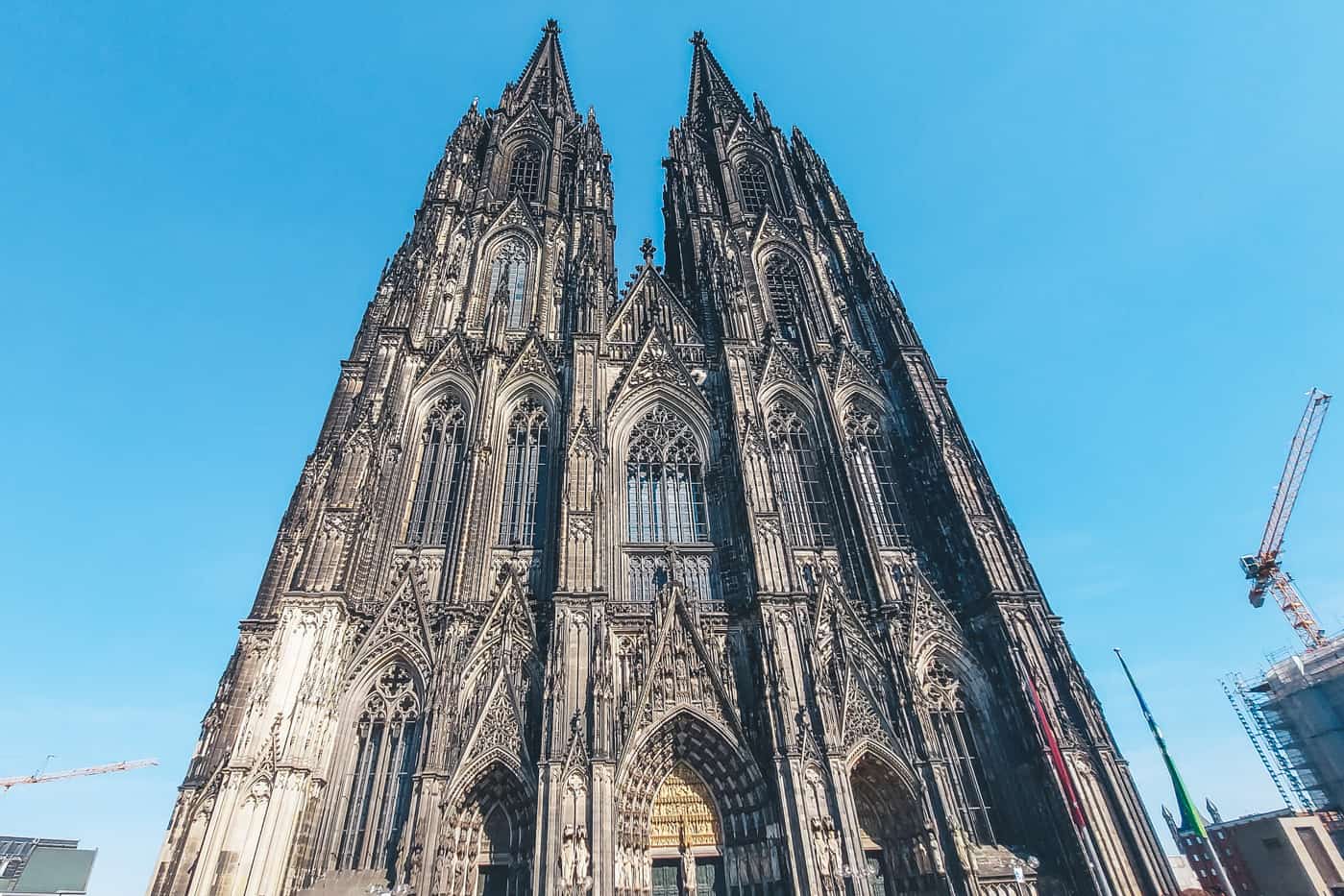 A trip to Germany has the potential to be an expensive experience with prices similar to the rest of Central Europe, however, there are plenty of ways to stay within budget during your trip, especially when it comes to travel activities. 
Numerous free walking tours hosted by hostels and other independent companies are available in cities and towns, as well as thousands of hiking trails and natural lakes to enjoy (for free!). It's easy to experience everything Germany offers on a budget.
Not everything is free, however; here are some more costly activities that make reaching for your wallet worthwhile: 
Neuschwanstein Castle entry fee – €17.50
Black Forest Treetop Walk – €11.50
Burg Eltz Guided Tour – €12.00
Düsseldorf Rhinetower entry fee – €10.00
Berlin Secret Food Tour – €87.00
---
TRANSPORT | Getting Around Germany
Bus
Buses are an excellent, budget-friendly way of getting around Germany. With companies like Flixbus, Eurolines or Regiojet running routes between cities all over the country and beyond, make sure to book in advance to secure a seat. While in the cities, several bus providers offer intercity lines which are a cheap and easy way to get from your hostel to the main attractions. 
Train
If time is of the essence, hop on a train. A cheap and fast service which connects all major cities and towns around Germany and further afield is run by the InterCity Express (ICE) train. Deutsche Bahn is the largest train operator in Germany and provides trains for almost all routes across the country. Trains, like Regionalbahn, stop at more stations, meaning they are great for travellers looking to explore more rural villages. To help save on fares, it is recommended to book in advance.
Interrail passes can also be purchased, which allow unlimited train travel through one country in Europe for a certain number of days per month. With prices of a Germany Pass starting at around €154 for three days of unlimited travel a month, this may be a more budget-friendly option for travellers planning on taking multiple long-distance trains in a day.
Car
For complete freedom to travel wherever you wish, choose to explore countries via car or campervan. Germany is very well suited for this type of travel, with high-speed autobahns connecting the cities and a great selection of free park-ups. 
If you are unable to enter Germany by car, don't let that stop you from hitting the open road. Car rental services are available at all airports, with companies like Enterprise, Hertz and Sixt, among others, offering a great selection of cars. If you know you'll be needing a car during your trip, we recommend booking in advance to save money. 
To rent a car in Germany you must have held a valid driver's licence for at least a year and be over the age of 21. In some cases, an additional International Driver's Permit may be required. It's worth checking with rental providers before you travel, as these permits are easily picked up for around €10 and can save you a lot of hassle during your trip. 
Depending on the rental company, those under 25 may be subject to an additional charge for their rental as they are classed as young drivers. Always make sure to photograph any existing damage to the vehicle, that way you can prevent yourself from being charged for any damages that weren't your fault when you return it.
Plane
Although flights around the country are readily available from the major airports in Germany, with the recently increased taxation of internal flights by the German government, these flights are much more expensive than their train line counterparts, not to mention much more environmentally damaging. Therefore, internal flights would only be advisable in emergencies where speed is necessary. To save money, booking in advance is recommended. 
---
WHERE TO GO | Places to Visit in Germany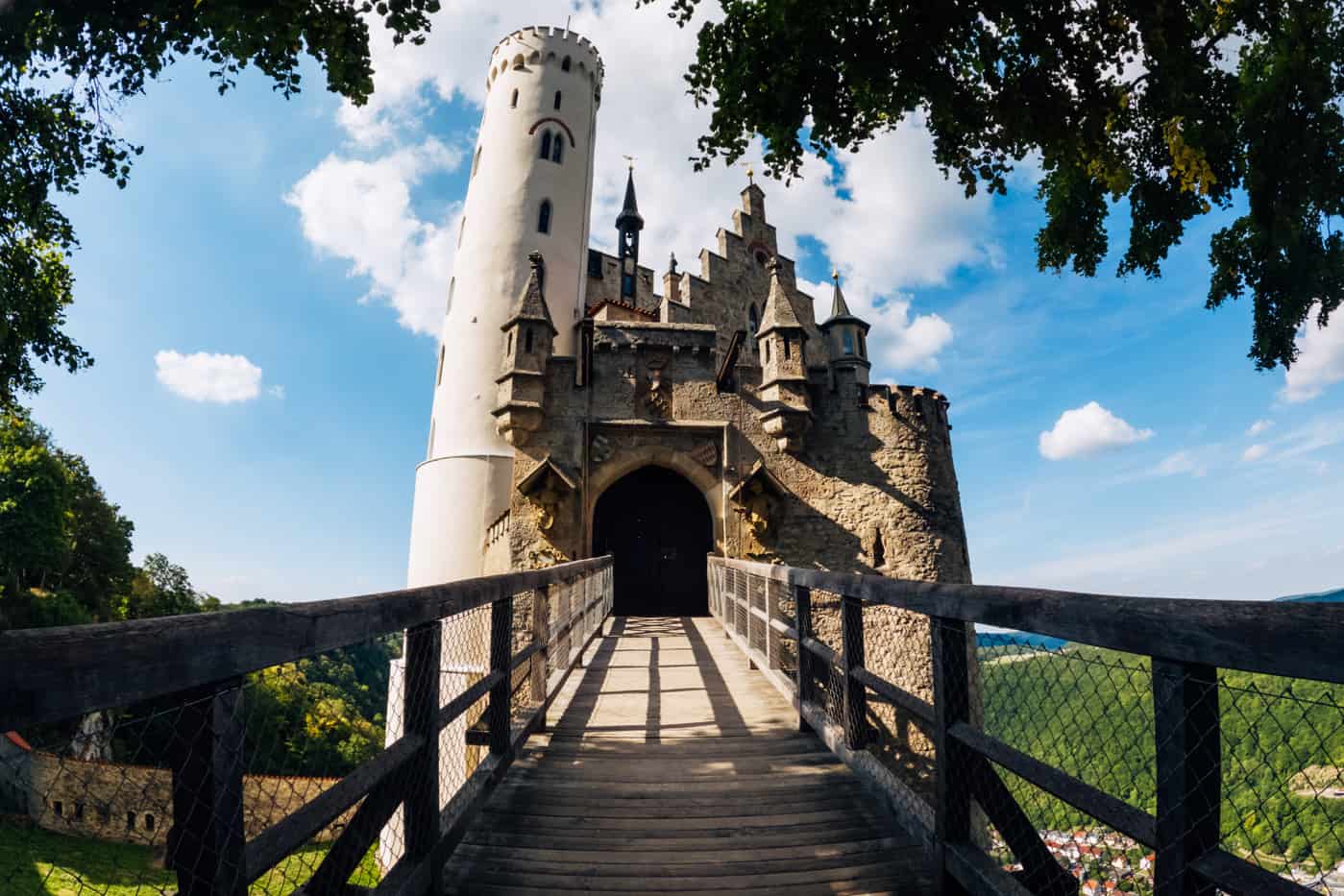 For Historians 📚
Germany is steeped in history and nowhere more so than in Berlin. As the home of the Berlin Wall, the city also played host to the Third Reich during the rule of Hitler and is now home to the 'Memorial to the Murdered Jews of Europe'. Berlin has been the centre of many important moments in European history which deserve to be explored and understood.
For Disney Princess Wannabes 👑
Do you spend your spare time kissing amphibians hoping one will turn into a prince? No success yet? Well, fret not! Germany has thousands of fairytale castles like Neuschwanstein Castle or Burg Eltz, where you can live out your Disney princess fantasies to your heart's content. Who knows, you might even find yourself a real prince!
For Lederhosen Lovers 🍻
As the traditional outfit of Bavaria, it's fair to say you will see a few Lederhosen during your trip to Southern Germany, and if you go to Oktoberfest in Munich you will be surrounded by them! Thousands of Lederhosen wearers descend on Bavaria's capital each year to partake in the biggest beer and food festival in Europe. So if Oktoberfest is on your bucket list, make sure to get your hands on a pair to experience this amazing tradition. 
For Wild Swimmers 🏊‍♀️
After a long, hot walk in the countryside, there is nothing better than a plunge into a refreshing turquoise lake surrounded by mountain peaks. Southern Germany is dotted with beautiful scenic lakes, perfect for cooling off in the summer. Lakes like Forgensee and Alpsee line the Austrian border and are well worth a dip if you find yourself in that part of the country. 
---
THINGS TO DO | Top 10 Things to Do in Germany
1. Visit Neuschwanstein Castle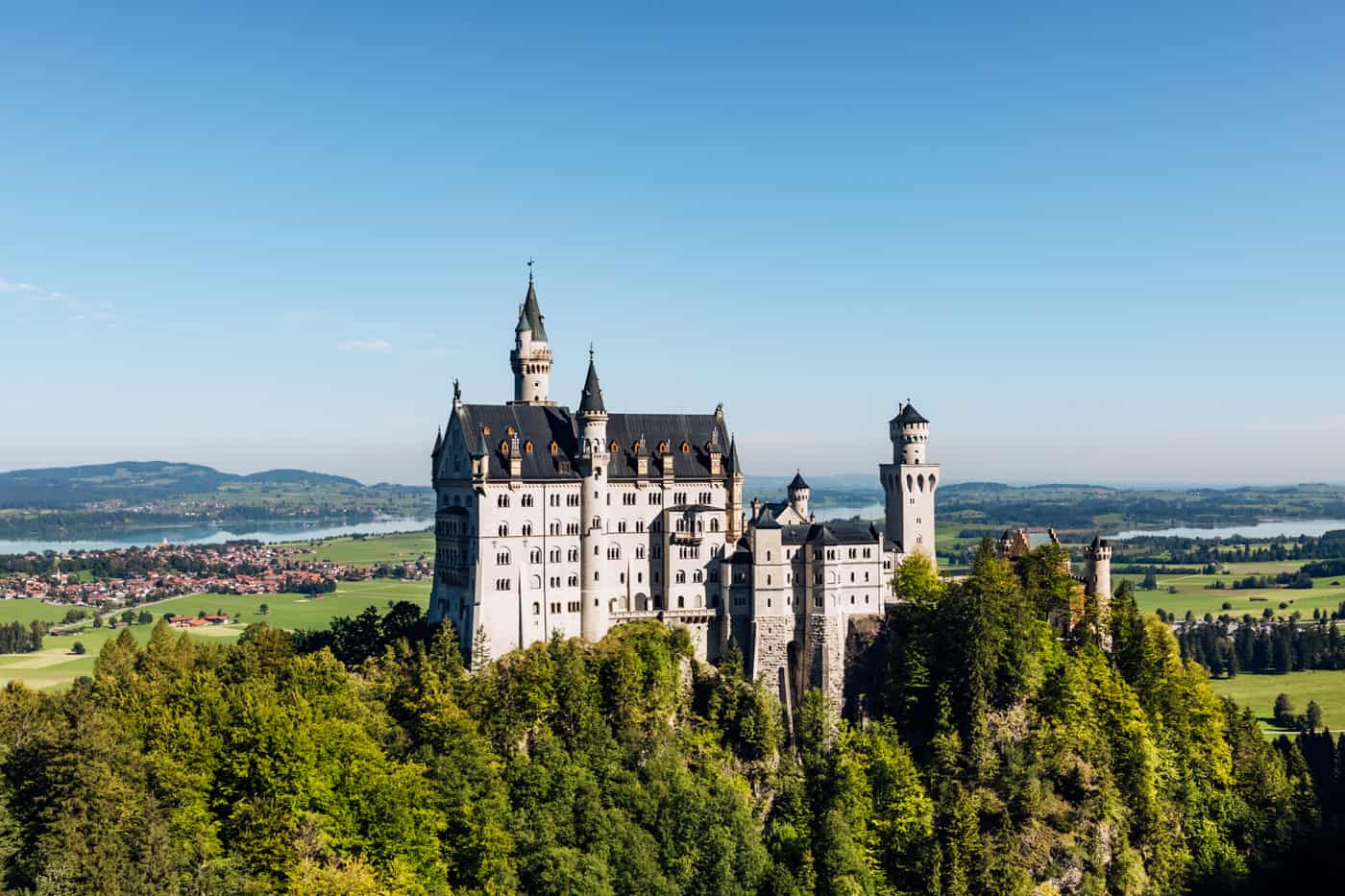 Built in the 19th century for King Ludwig II, Neuschwanstein Castle near Füssen, is one of Germany's most famous castles, and it's easy to see why. With towering white turrets and towers, it's perched in between mountains and lakes as if Walt Disney drew it there himself. 
Take a tour through the halls and up the spiral tower to look out over Germany as if it was your kingdom. Make sure to get there early though as this castle understandably draws a crowd.
2. Party in Berlin
Berlin's infamous party scene is always high up on travellers' lists of experiences in Germany, and for good reason. With a huge variety of bars, clubs and pubs to choose from, it can be overwhelming to pick the perfect spot to dance the night away. 
District Mitte was the epicentre of the club scene in the '90s but can now feel over-commercialised, whereas places like Prenzlauer Berg, Friedrichshain and Kreuzberg are up-and-coming and offer a wide range of party destinations to get stuck into. Go with the flow, stay safe and enjoy the experience, wherever you spend the night.
3. Surf Munich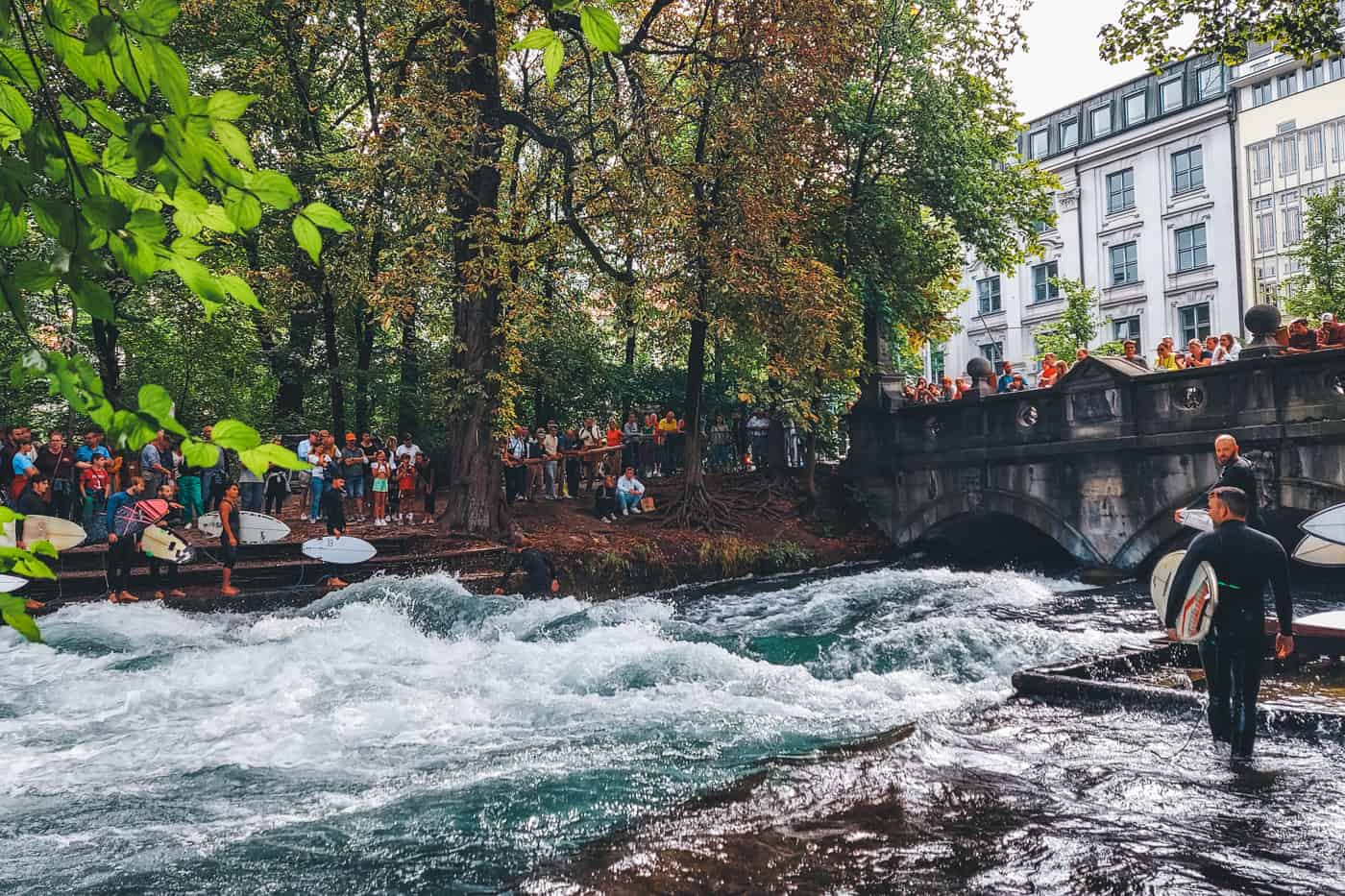 Surfs up brah! Except not where you might expect. If you wander along the Eisbach River, through Munich's English Garden to the south entrance, you'll find a bunch of people in wetsuits that look like they took a wrong turn at the coast. 
In fact, surfers from around the world travel to Munich to test their skills on the Eisbach wave, an internationally renowned river wave. Find a spot on the bridge among the crowds and watch the pros tearing up this crazy inland surf spot.
4. Marvel at Cologne Cathedral
Looming over Cologne at a height of 157m, Kölner Dom is the highest twin-spired church in the world. Its intricate and fascinating design makes it easy to see why its image adorns everything from magnets to street food waffles in Cologne. 
The cathedral is free to enter and boasts dramatic gothic architecture and significant religious artefacts, such as the shrine of the Three Wise Men, as well as many other hidden historical gems.
5. Explore the Black Forest Canopy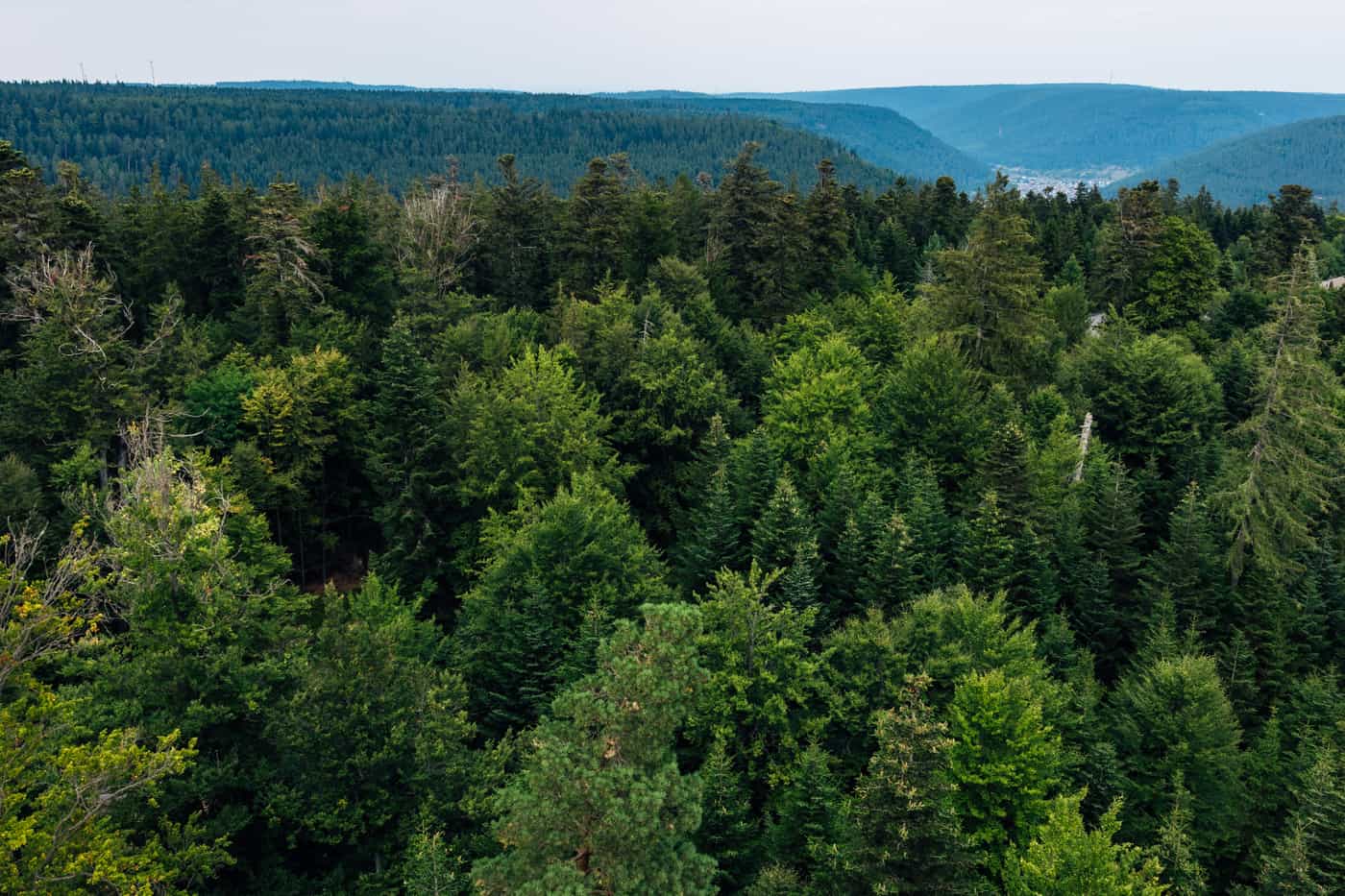 What better way to experience the dense coniferous canopy of the Black Forest than from between the branches? When in Bad Wildbad head up the hill to Sommerberg and meander your way through the treetops, exploring the forest from a whole new perspective. 
Finish your walk by climbing the striking 40m observation tower and learn how the Black Forest got its name, as miles and miles of dense trees below you darken the landscape. Oh, and don't forget to take the 55m slide back down to solid ground! 
6. See History at the Berlin Wall
From 1961 to 1989 the Berlin Wall divided the city in two, in an attempt to prevent Germans from escaping from socialist-run Southern Germany to the 'free' West, during the Cold War. 
After its fall in 1989, the largest preserved section of the wall has since been repurposed into the world's largest open-air gallery. The East-Side Gallery boast works from 118 artists and is a must-see during any trip to Berlin.
7. Check Out Burg Eltz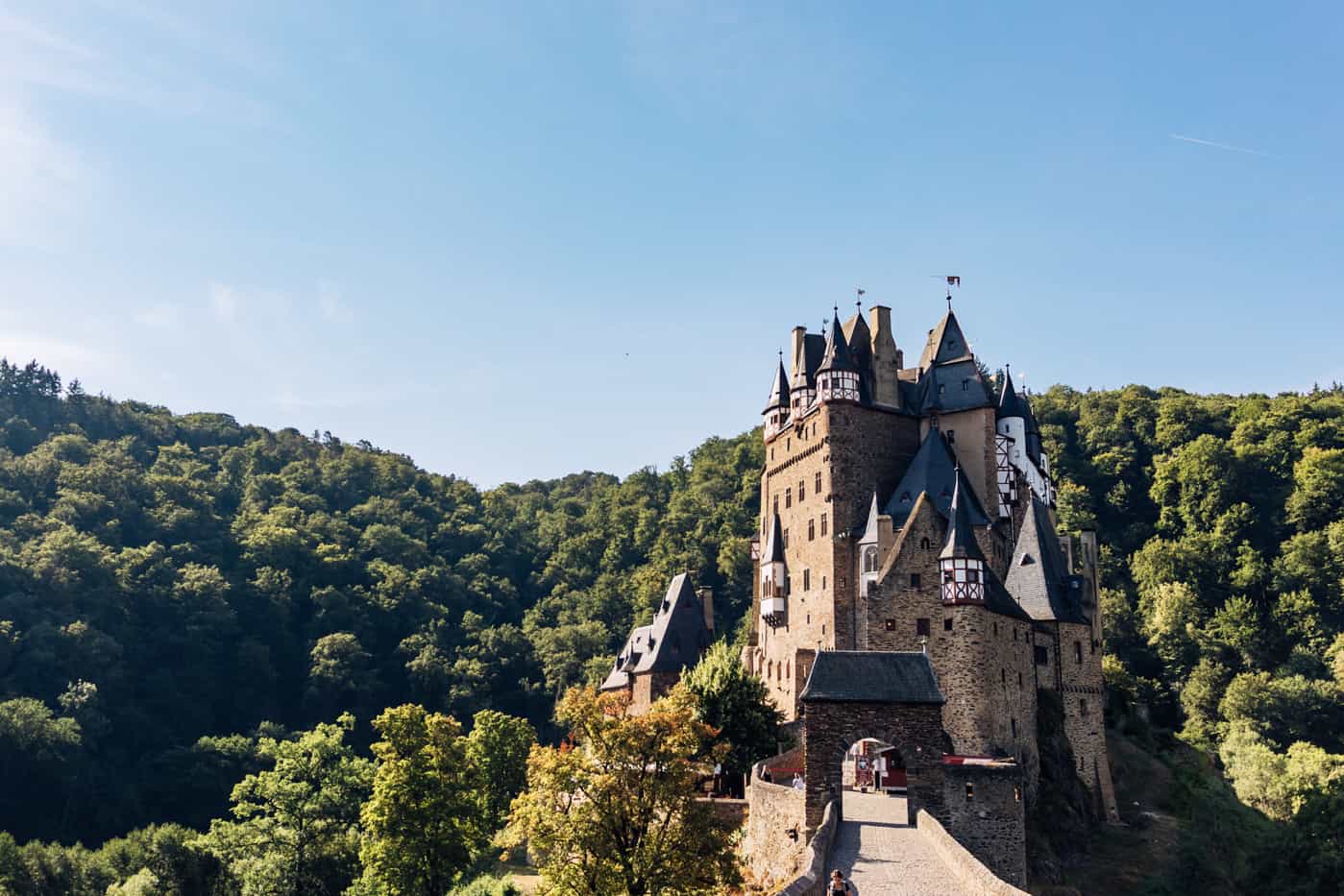 Nestled away in the wooded hills of the Moselle Valley lies a fairytale castle that has to be seen to be believed. Burg Eltz looks as if it was plucked from a children's storybook! If you haven't had your fill of castles after your visit, head through the stunning Moselle Valley to the village of Cochem, and take a tour of Burg Eltz's neighbour.
8. Enjoy a Stein at Hofbräuhaus Munich
Hofbräuhaus is the home of true Bavarian tavern culture. Pull up a chair and order a tall stein of their signature Hofbräu beer paired with a multitude of hearty traditional dishes, all the while, dancing along to their resident Bavarian band. It doesn't get much more German than this!
9. Swim in Lakes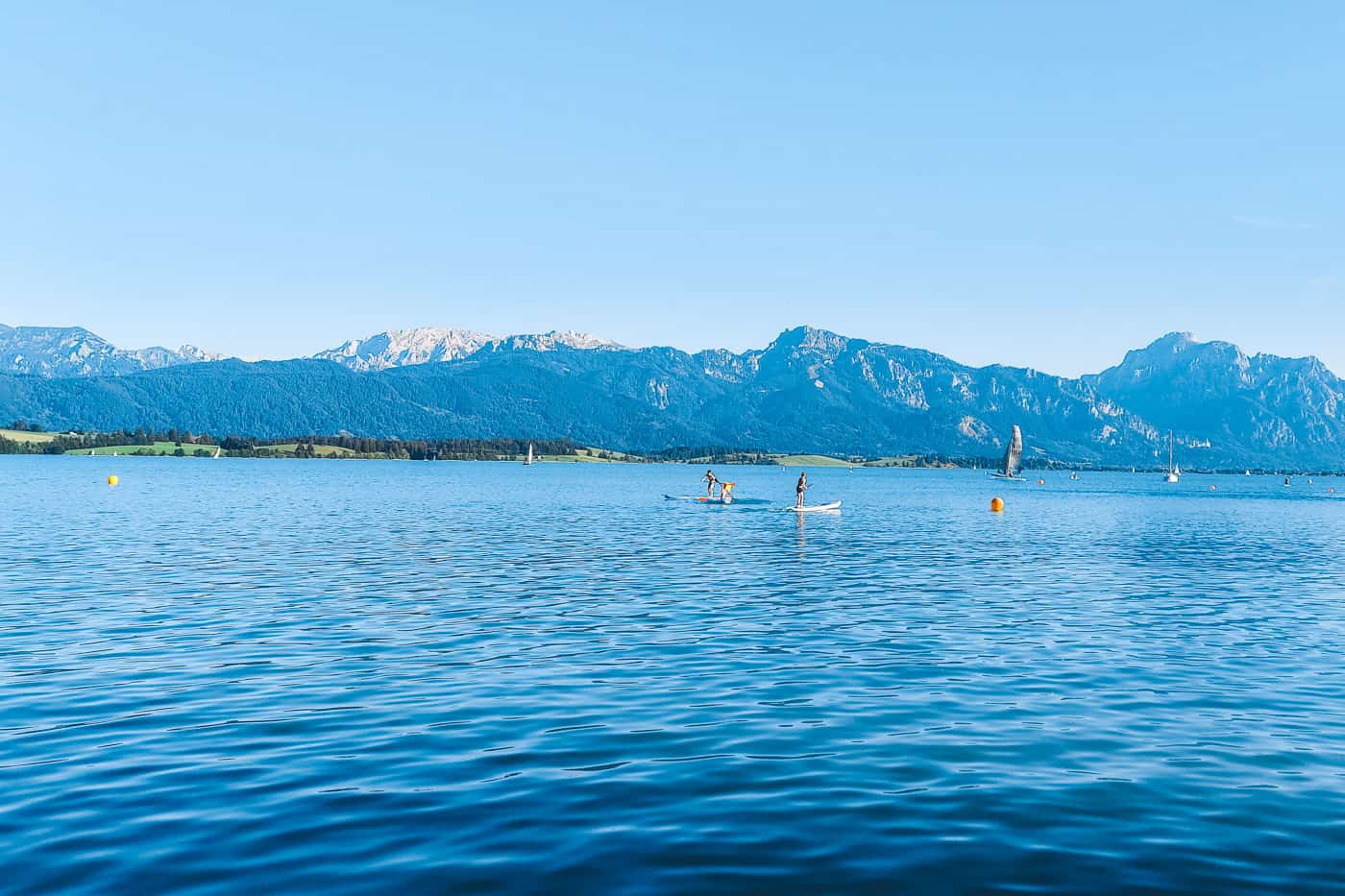 Exploring a country as vast as Germany can be hard work– sometimes you just need to lay back, relax and float around in a vibrant blue lake. If you find yourself in the south of Germany, make sure to pack a swimming costume and take a day relaxing to enjoy the cool, refreshing water.
10. Hike to the Eagle's Nest
Looking for panoramic views coupled with a fascinating history lesson? Then lace up your walking boots or hop on the bus and head up to the Eagle's Nest. Formerly Hitler's secret base now turned restaurant, it's perched on a cliff edge in the far south-eastern mountains of Germany.
Enjoy delicious German cuisine and stunning mountain views here but don't forget the history behind this spot. 
Have you visited Germany yet? Let us know your experiences in the comments!