As you plan your next trip to Europe, don't forget to figure out which visa is best for your situation, or if you're exempt. For most travelers, a Schengen visa will be more than sufficient for a backpacking trip, but keep in mind that this visa is valid for a 90-day stay within a 180-day period. 
However, if you'd like to stay in Europe longer than 90 days, you absolutely can! You just need to 'reset' your Schengen visa in one of the non-Schengen countries. You can do this by staying there for 90 days before traveling back into the Schengen zone, where you'll be able to stay for another 90 days. If done correctly, this is totally legal. 
The easiest way to conceptualize this is: you can stay in the Schengen Area for 3 months, but then you need to leave for 3 months before you're able to come back for a second 3-month stay. If you find this a bit daunting, don't worry! This article will give you lots of options for fantastic non-Schengen countries to check out during your visa reset.
---
Related: (opens in new tab)
---
Disclaimer: The following information reflects Europe Backpacker's understanding of the Schengen visa rules. While this article has been extensively researched and is updated regularly to ensure the information is as current as it can be, we cannot be held responsible for any errors or omissions.
A Brief Introduction to the Schengen Visa
The Schengen Area comprises 26 countries in Europe. These countries have removed all border controls between them, essentially acting as one joint entity for travel and work purposes. 
Relatedly, the Schengen visa is a 'short-stay' visa, which allows its holder to travel within the Schengen Area (and other participating countries) for a period of 90 days. As a visitor, you will not have to go through any border control procedures and will have total ease of movement during your 90 days there. 
Residents are able to work and live freely in other member countries. Most Schengen Area members are also members of the European Union, but a few aren't, such as Iceland, Liechtenstein, Norway, and Switzerland. Note that the territories of ​​Monaco, San Marino, and Vatican City are 'de facto' members. 
Schengen Countries:
Austria
The Czech Republic
Denmark
Estonia
Finland
France
Greece
Hungary
Latvia
Liechtenstein
Lithuania
Luxembourg
Malta 
Norway
Poland
Portugal
Slovakia
Slovenia
Spain
Sweden
Switzerland
Non-Schengen Countries: 
Albania
Belarus
Bosnia and Herzegovina
Bulgaria
Croatia
Cyprus
Georgia
Ireland
Kosovo
Montenegro
North Macedonia
Romania
Serbia
The United Kingdom (inc. England, Scotland, Wales, Northern Ireland)
Also read: Amazing Facts About Europe.
Top 6 Non-Schengen Countries To Visit
1. United Kingdom
Fast Facts:
Currency: British pound (1USD = 0.80GBP, 1EUR= 0.86GBP)
Capital city: London
Price of a beer: $3.50-7USD
Price of a hostel: $19-72USD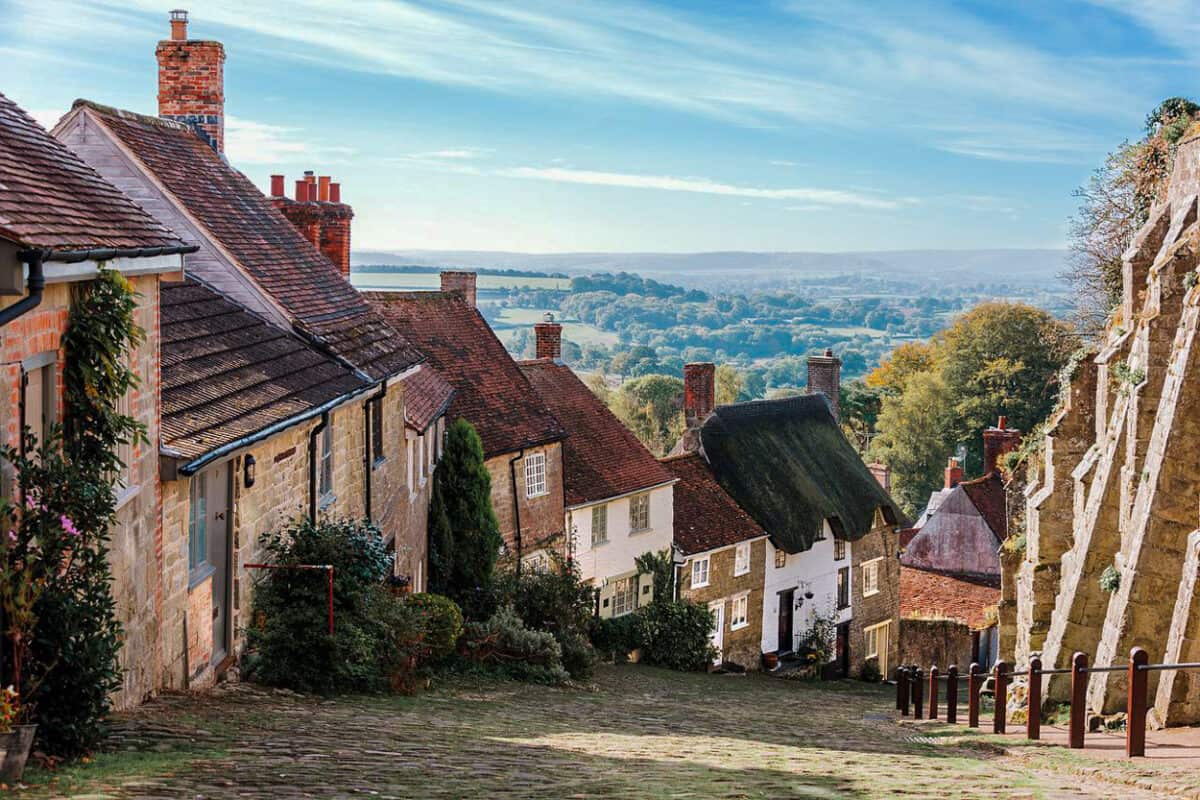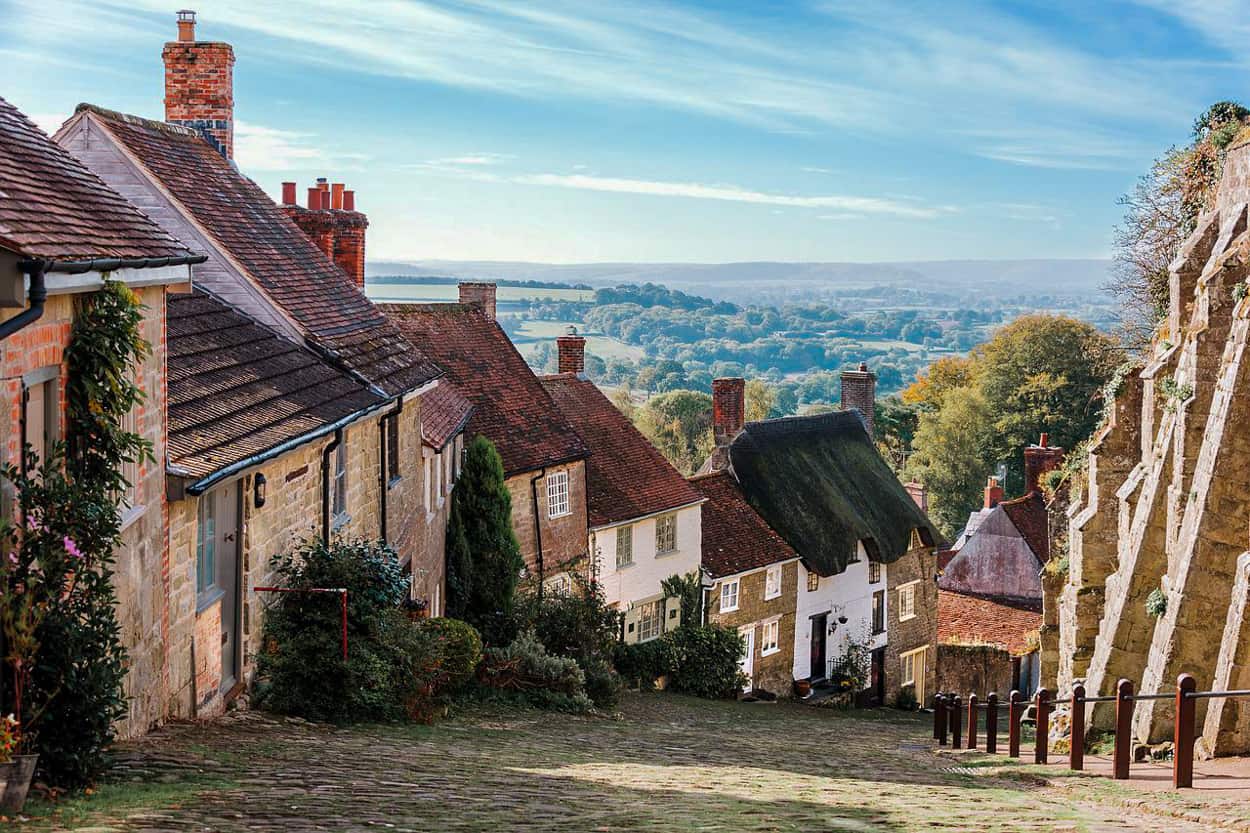 Most Beautiful Natural Wonders
England, Scotland, Wales, and Northern Ireland are bursting with natural wonders, from rambling through the Lake District in England, hiking in the mountains in Glencoe in Scotland, the unbelievable Giant's Causeway in Northern Ireland, and Snowdonia National Park in Wales.
Best Museums 
The UK is a museum lover's dream. London alone has an unbelievable amount of museums, from the British Museum to the Victoria and Albert Museum to the Tower of London, the Imperial War Museum, and the Natural History Museum. And that is just a small selection!
Elsewhere in the UK, check out Kelvingrove Art Gallery and Museum in Glasgow, the Edinburgh Castle in Edinburgh, and the Amgueddfa Cymru, a 'family' of seven great museums spread throughout Wales. 
Also read: Incredible European Museums.
Must-Try Foods
No trip to the UK is complete without sampling fish and chips, one of the most famous foods to try in England – consisting of fried fish and French fries (called chips.) 
Meat-lovers will also enjoy bangers and mash (sausage and mashed potatoes), Shepherd's pie, and a 'full English' breakfast: eggs, bacon, sausages, tomatoes, toast, and baked beans packed onto one plate. 
The UK is also a great place for tea lovers, and brave visitors to Scotland may want to try haggis, made with the liver, heart, and lungs of a sheep.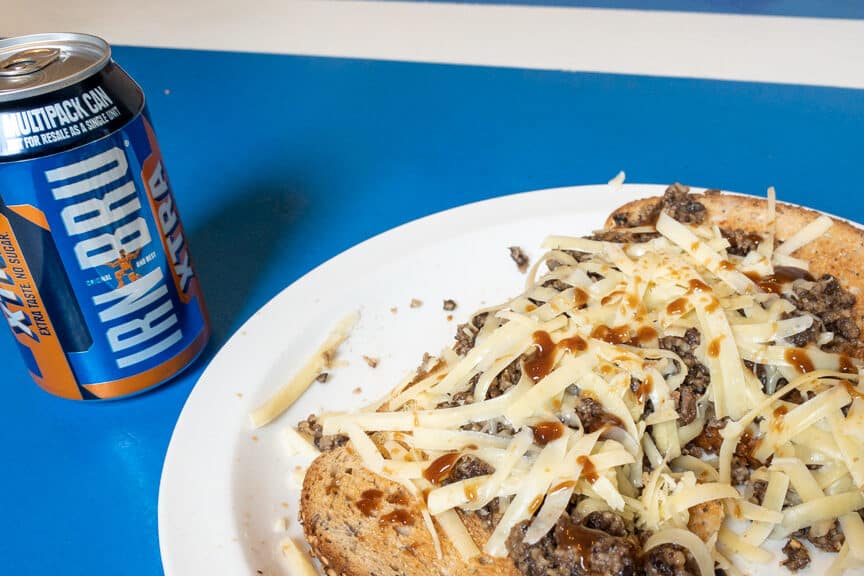 Most Surprising Attraction
Steeped in mystery, Stonehenge has baffled archaeologists and historians for centuries. Located near Wiltshire, England, it's a prehistoric monument famous for its sheer complexity in a time before tools. Legends abound as to how it got there and why, and it's certainly worth a visit. 
2. Ireland
Fast Facts:
Currency: Euro (1USD = 0.9EUR)
Capital city: Dublin
Price of a beer: $3.50-6USD
Price of a hostel: $15-41USD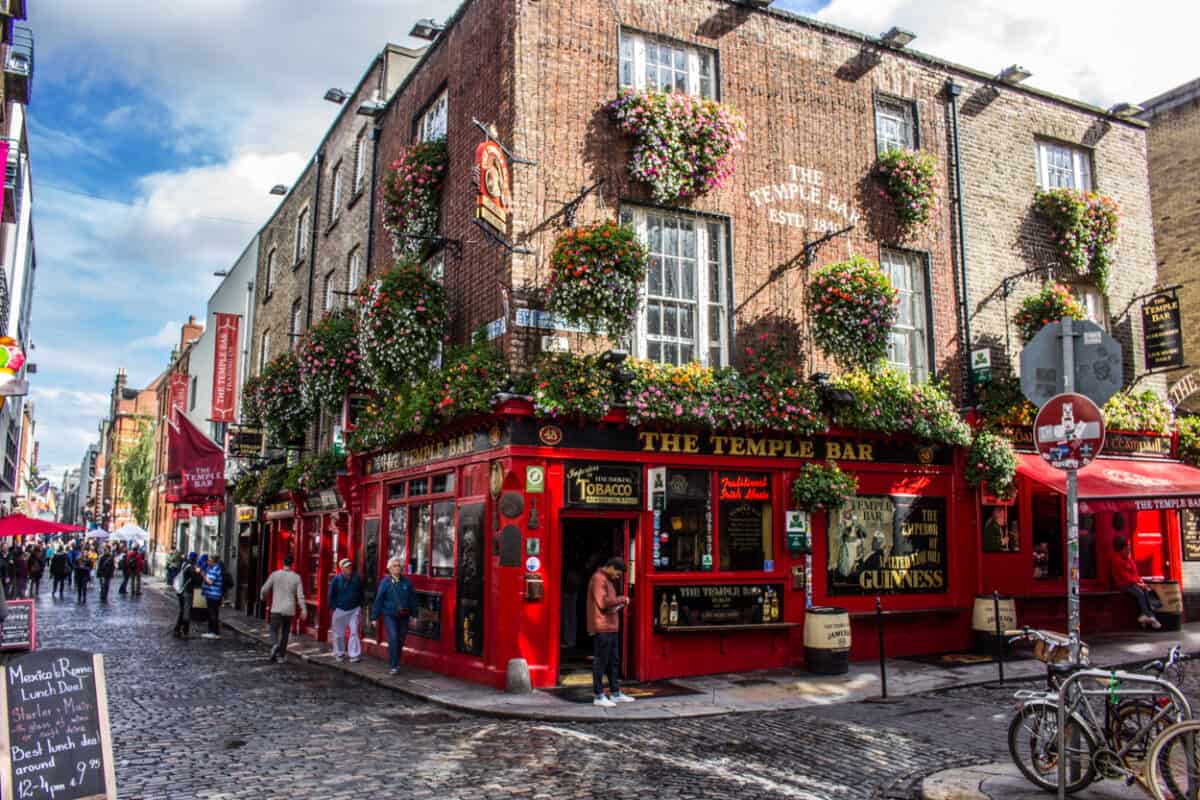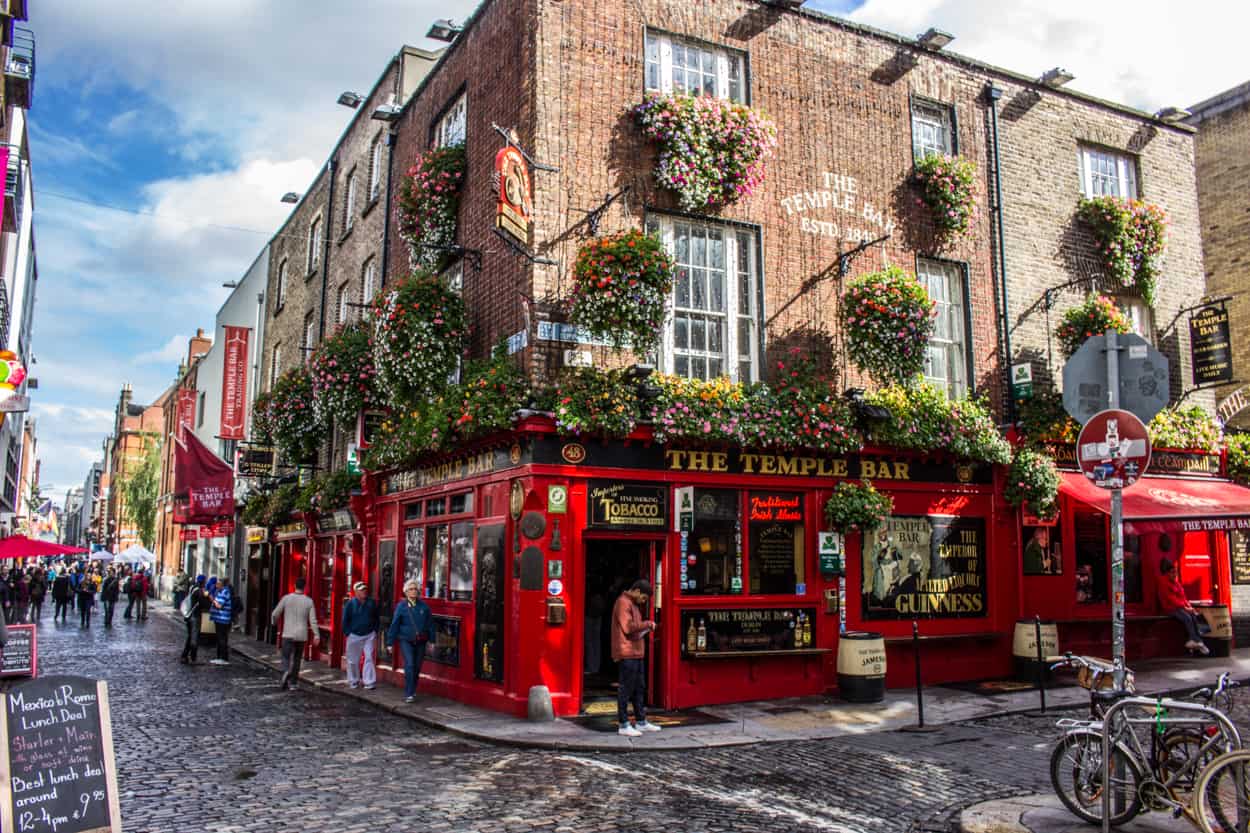 Most Beautiful Natural Wonders
One of the most popular attractions in Ireland is the magnificent Cliffs of Moher area in County Clare: 14 kilometers of jaw-dropping sea cliffs on the Wild Atlantic Way. Ireland also has many national parks to explore, including ​​Connemara National Park, Killarney National Park, and more. If hiking isn't your speed, consider a drive around the Ring of Kerry, a 180-kilometer circular route. 
Best Museums 
While not quite a museum, the amazing Book of Kells illuminated manuscript is housed at Trinity College Dublin. 
While in Dublin, also be sure to check out the Irish Whiskey Museum – relatedly, Guinness fans will enjoy the opportunity to tour the Guinness Storehouse. Lastly, the National Museum of Ireland is split into four sites, and the archaeology section is particularly worth a visit. 
Must-Try Foods
Traditional Irish food is hearty and heavy, consisting of lots of stews and pies. Traditional Irish soda bread is a must-try, with each family said to have its own special recipe, and corned beef hash and 'colcannon and champ' are, again, great for meat lovers. 
Drinks-wise, every day is a "lovely day for a Guinness"! Irish coffee, heavy on the cream and Irish whiskey, is a great pick-me-up too. 
For more delicious European food, check out this post!
Most Surprising Attraction
Around 12 kilometers off the coast of County Kerry is Skellig Michael, home to a 7th-century island monastery atop a 600-step staircase. While this certainly used to be a more obscure attraction, today it is widely known as the filming location for Luke Skywalker's remote hideaway in Star Wars Episode VII: The Force Awakens.
3. Bulgaria
Fast Facts:
Currency: Bulgarian Lev (1USD=1.8BGN, 1EUR=2BGN)
Capital city: Sofia
Price of a beer: $1-1.20USD
Price of a hostel: $10-15USD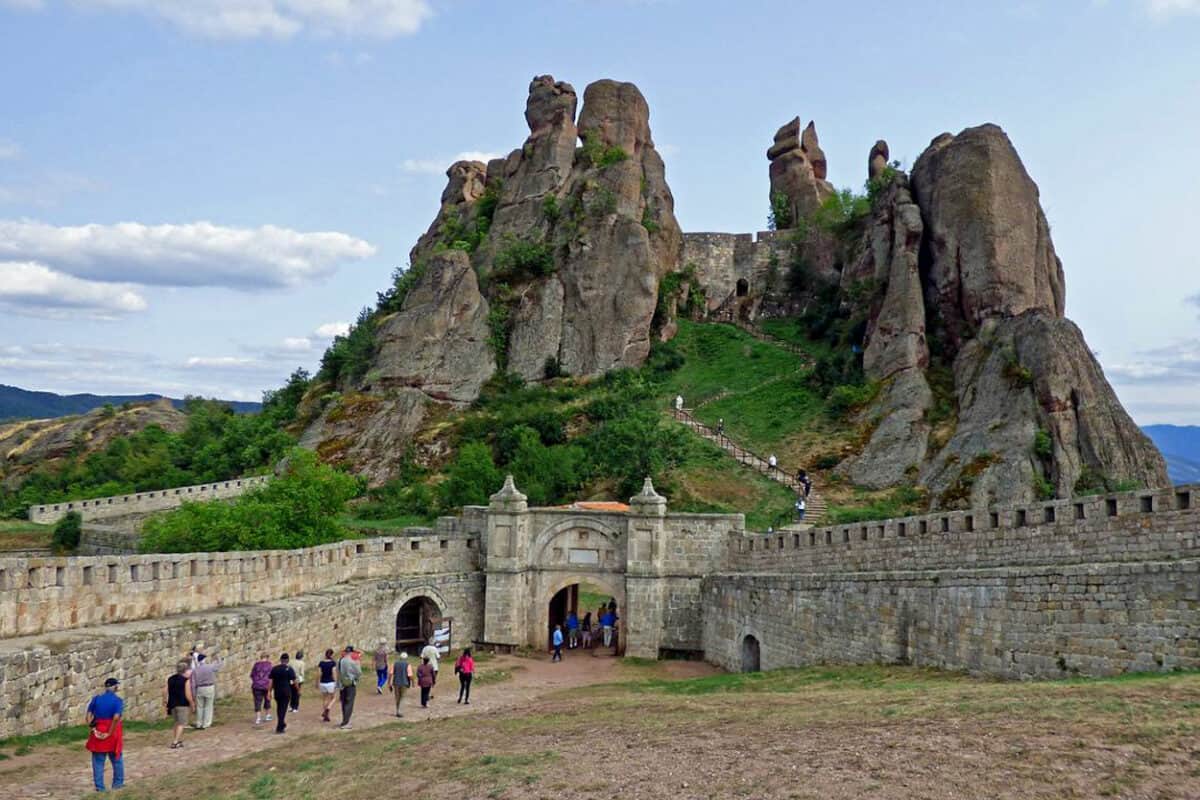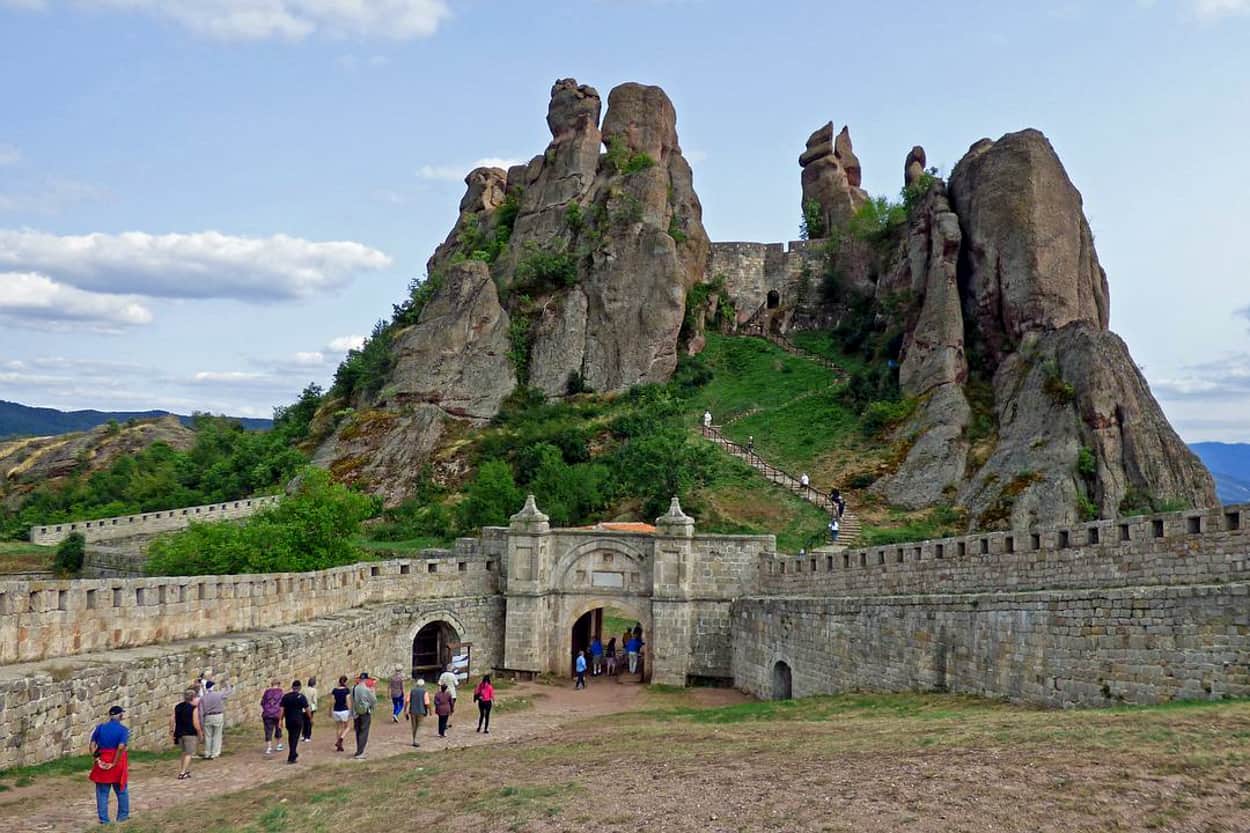 Most Beautiful Natural Wonders
Bulgaria is a great destination for adventure travel and there is kayaking, horseback riding, paragliding, and even wreck-diving in the Black Sea! There are also several remote monasteries that you can take day hikes to, with excellent skiing and snowshoeing options come wintertime. 
Best Museums 
Near the Black Sea's most famous resort towns lies the city of Varna, home to several fantastic museums: the Varna Archaeological Museum, the Retro Museum, the Butterfly House, and seemingly countless others, like the Museum of Glass, the Museum of Mosaics, the Museum of Ethnography, and more. 
Must-Try Foods
Did you know… Bulgaria is considered to be the international birthplace of yogurt? Other than this, Bulgaria has delicious cuisine, sharing many dishes with other Mediterranean and Middle Eastern countries such as their own variety of sausage, moussaka, kyufte, and baklava. Their white cheese, called sirene, is similar to feta in consistency and super delicious. 
Most Surprising Attraction
High up in the mountains in Kazanlak stands a bizarre abandoned monument – the Buzludzha Monument. Saucer-shaped, it originally had a massive red star to honor the USSR, as well as huge images of Lenin and Marx. Built to commemorate socialism in Bulgaria in the 1970s when the USSR fell, the monument was largely abandoned and today has a haunted, eerie feel.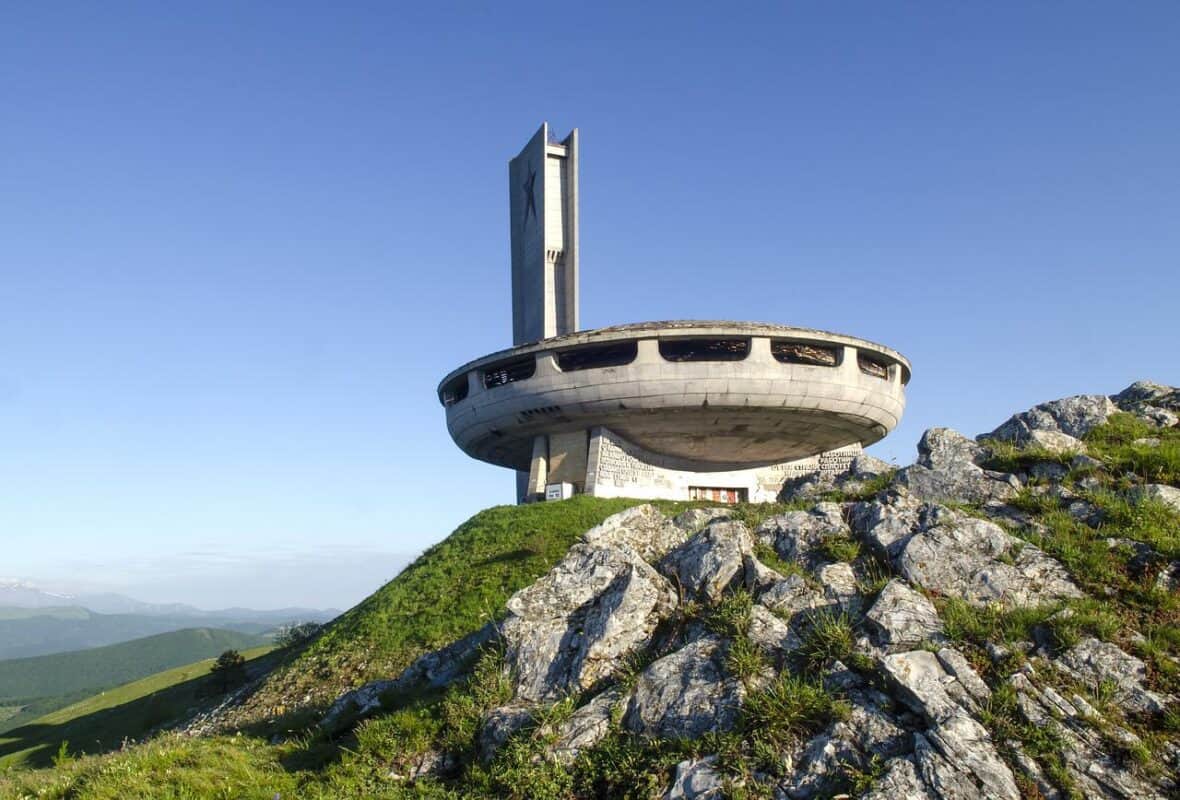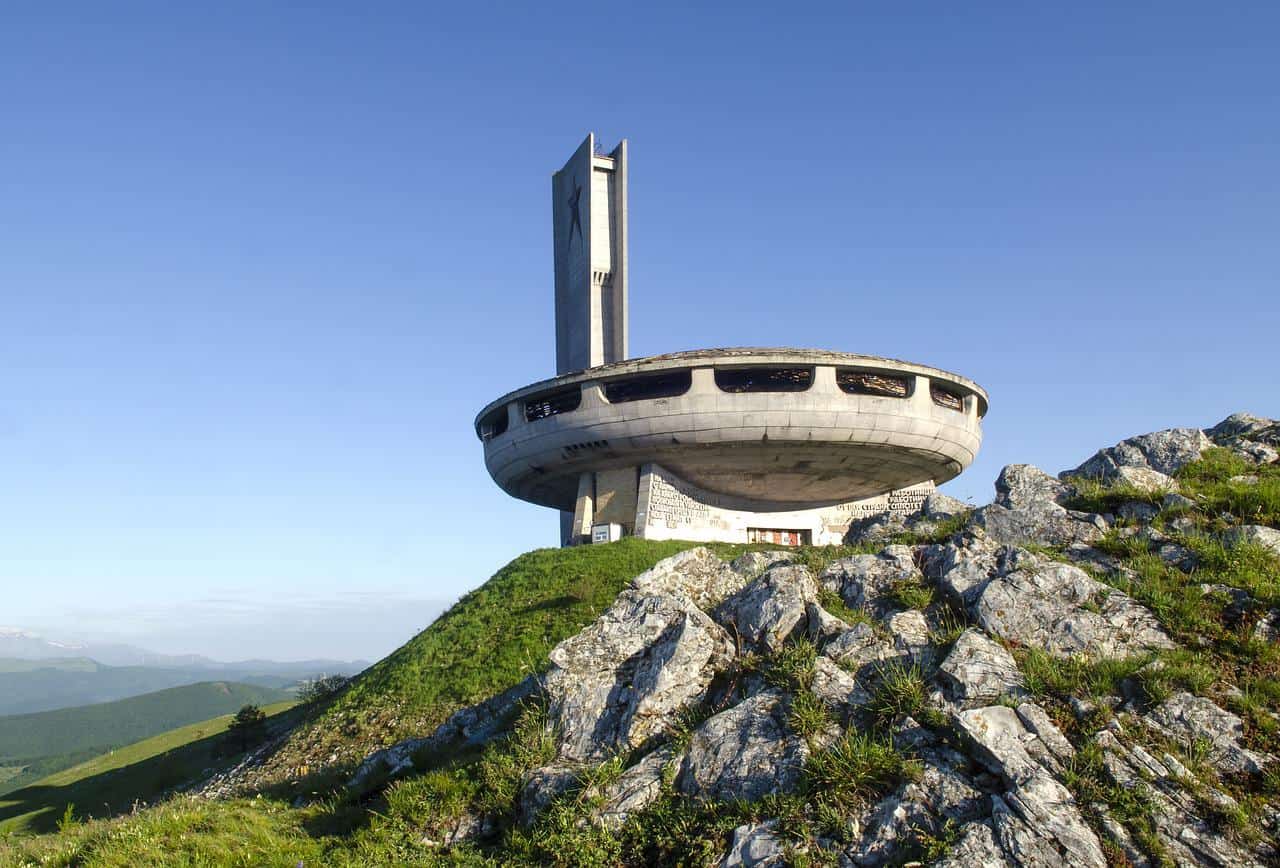 Need another reason to head to Bulgaria? It is also one of the cheapest countries in Europe!
4. Romania 
Fast Facts:
Currency: Romanian Leu (1USD=4.5RON 1EUR= 4.95RON)
Capital city: Bucharest
Price of a beer: $1-1.50USD
Price of a hostel: $7-15USD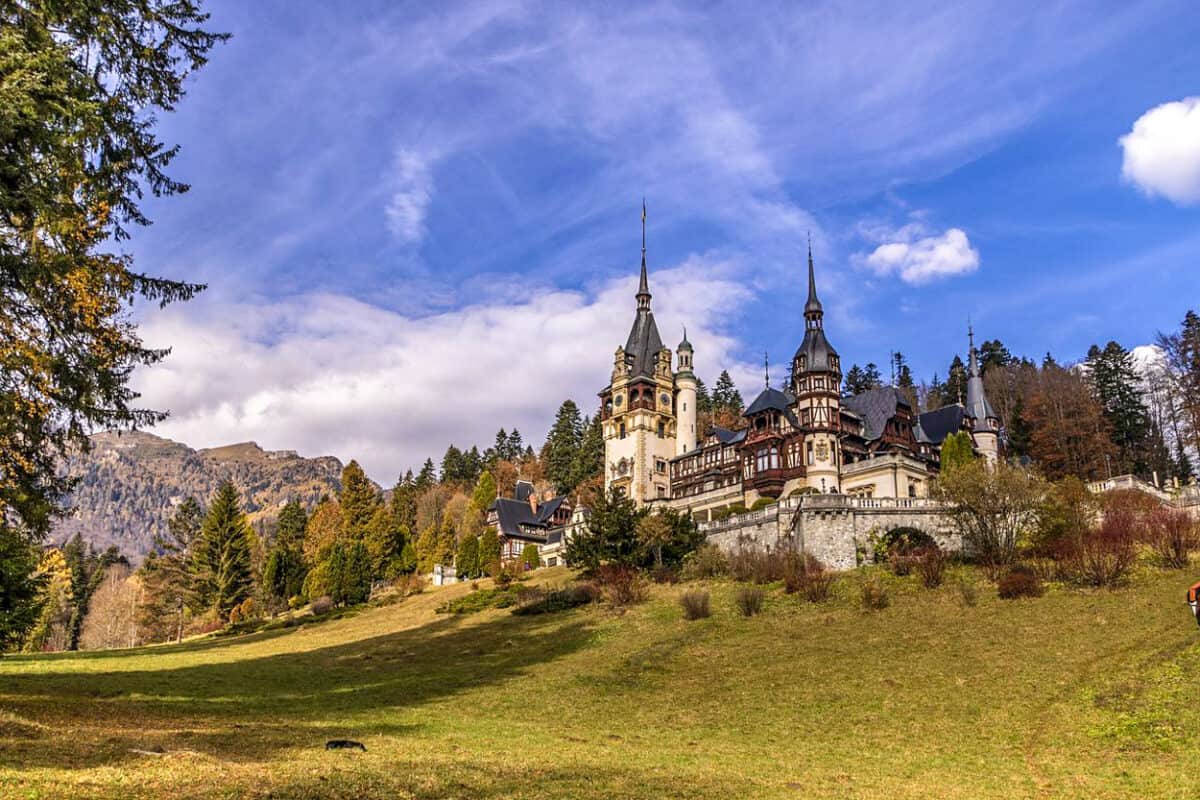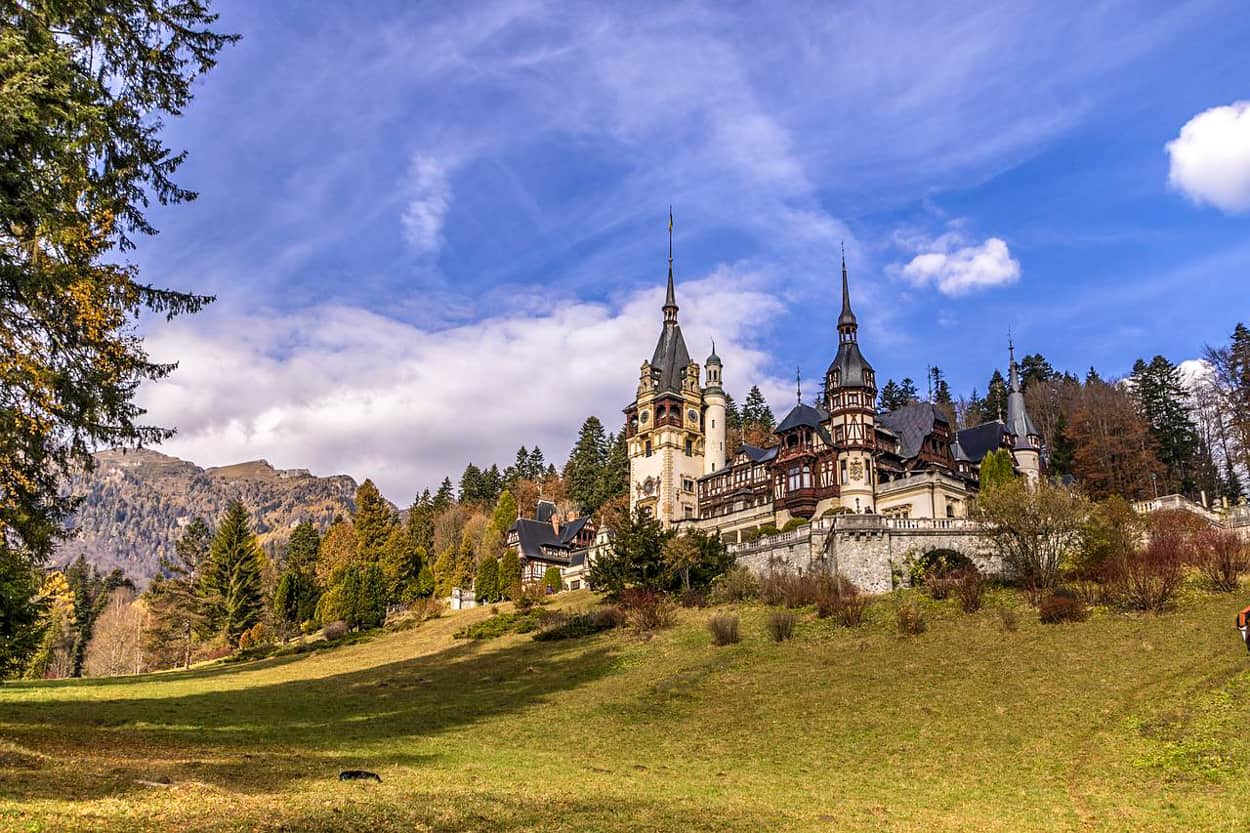 Most Beautiful Natural Wonders
Romania is perhaps best known for being the location of Bran Castle, Dracula's supposed home. The entire Transylvania region is breathtakingly beautiful and largely unspoiled, perfect for a little road trip between Cluj-Napoca, Sighișoara, and Timişoara fortified towns. 
You can also go bear-watching in the Carpathian Mountains near Brașov, as well as hiking to remote caves and old monasteries.  
Best Museums 
In addition to Bran Castle, there are several museums worth a visit throughout Romania. Capital Bucharest is home to the National Museum of Art, the Dimitrie Gusti National Village Museum, the Grigore Antipa National Museum of Natural History, and beyond – perfect to pop into in between enjoying Bucharest's adorable Old Town Lipscani district. 
Must-Try Foods
While in Romania, don't miss sarmale cabbage rolls, a polenta-based dish called mămăligă, and sweet bread called cozonac. There are a variety of beef-based dishes to try as well, including ciorbă de burtă, made with tripe. 
Most Surprising Attraction
Said to be 'the most haunted forest in the world' and known as the 'Bermuda Triangle of Romania', the Hoia-Baciu Forest in Transylvania certainly has the creepy vibe down pat. 
Full of warped trees and eerily silent, myths and legends abound about ghosts and disappearances. Weirdly enough, it's a perfectly nice area for hiking if you're not too easily spooked! 
5. Croatia 
Fast Facts:
Currency: Croatian Kuna (1USD=6.9HRK 1EUR=7.5HRK)
Capital city: Zagreb
Price of a beer: $2-3USD
Price of a hostel: $12-30USD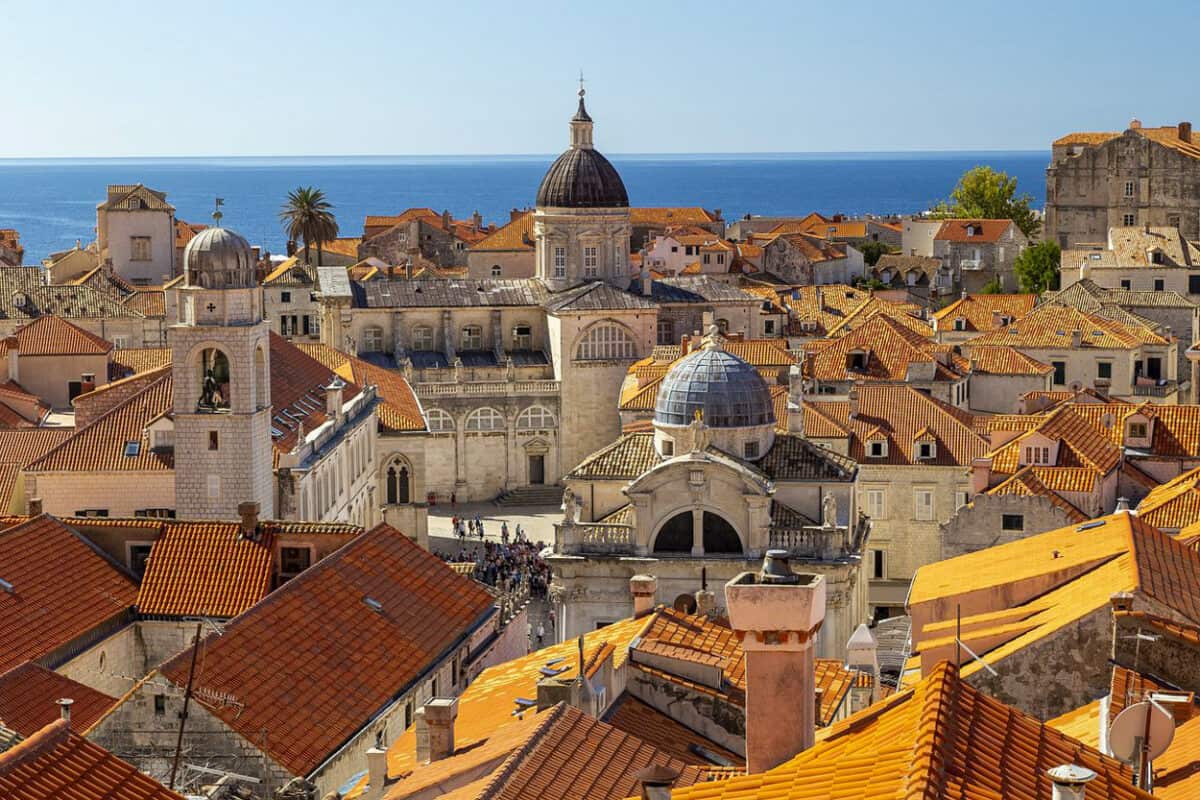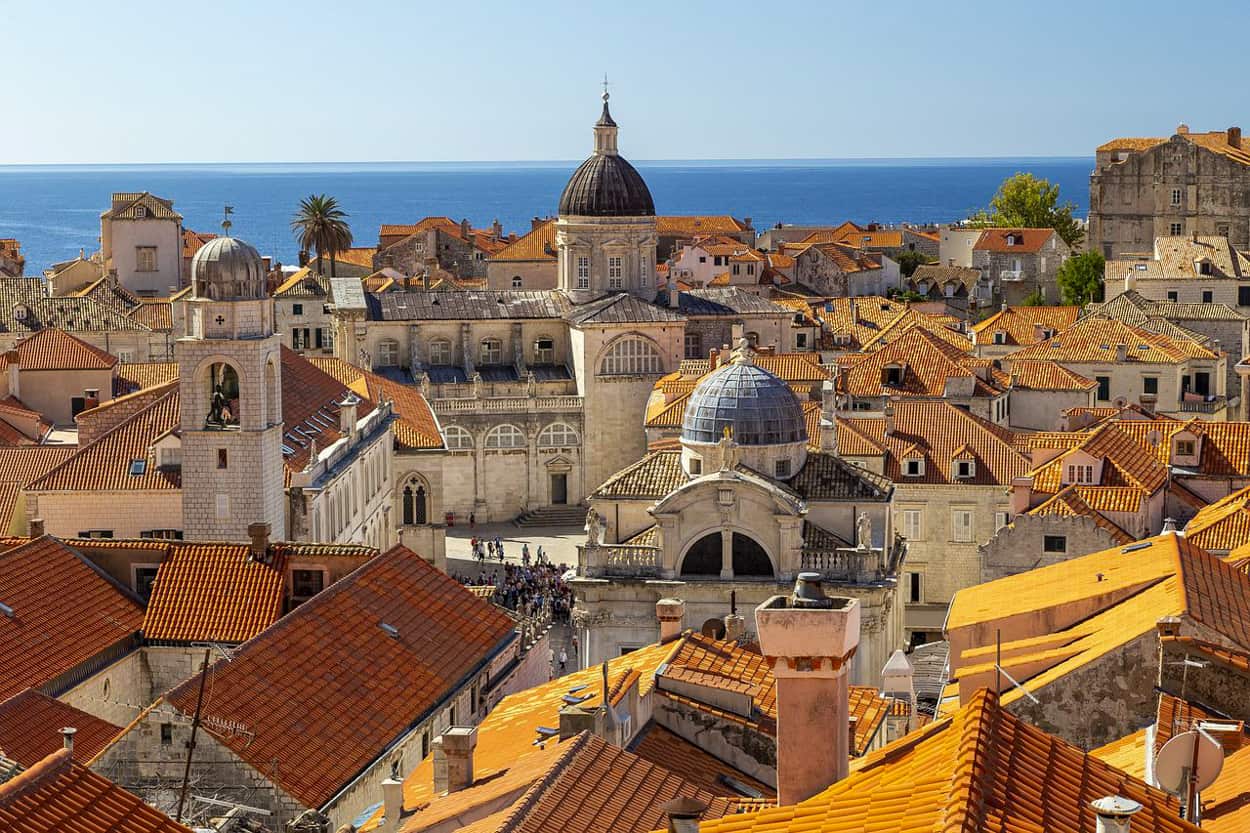 Most Beautiful Natural Wonders
Croatia is one of the best destinations in Europe for thrill-seekers – rock-climbing, caving or canyoning, ziplining, whitewater rafting, and other adrenaline-inducing activities are all available in Croatia's many rivers, lakes, and national parks – all of which are jaw-droppingly beautiful to boot. 
Of course, no trip to Croatia is complete without a visit to the unbelievable interlinking waterfalls at Plitvice Lakes and the Blue Cave on Bisevo Island, but waterfall enthusiasts should also consider the Krka National Park.
Best Museums 
Definitely the most unusual museum in this guide is the charming Museum of Broken Relationships in Zagreb, dedicated to failed love in all its forms. Those seeking more traditional art museums have several to choose from in Zagreb: Mimara Museum, the Croatian Museum of Naïve Art, and the Museum of Arts and Crafts, to name a few. 
Must-Try Foods
Its location near the Adriatic Sea makes Croatia an excellent location for all things seafood. In particular, brudet, a seafood stew, and buzara, a dish with mussels. Crni rižot, or black risotto, is also very popular and delicious, not to mention easy to find in restaurants across the country.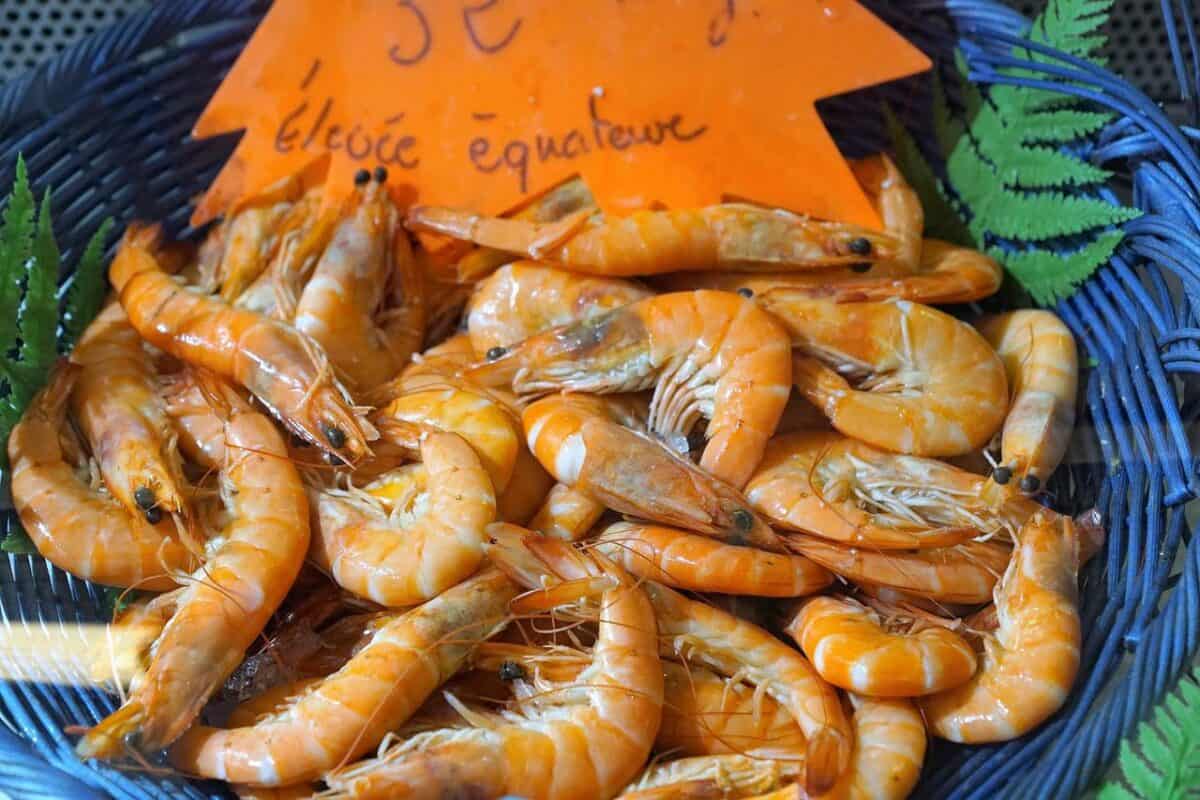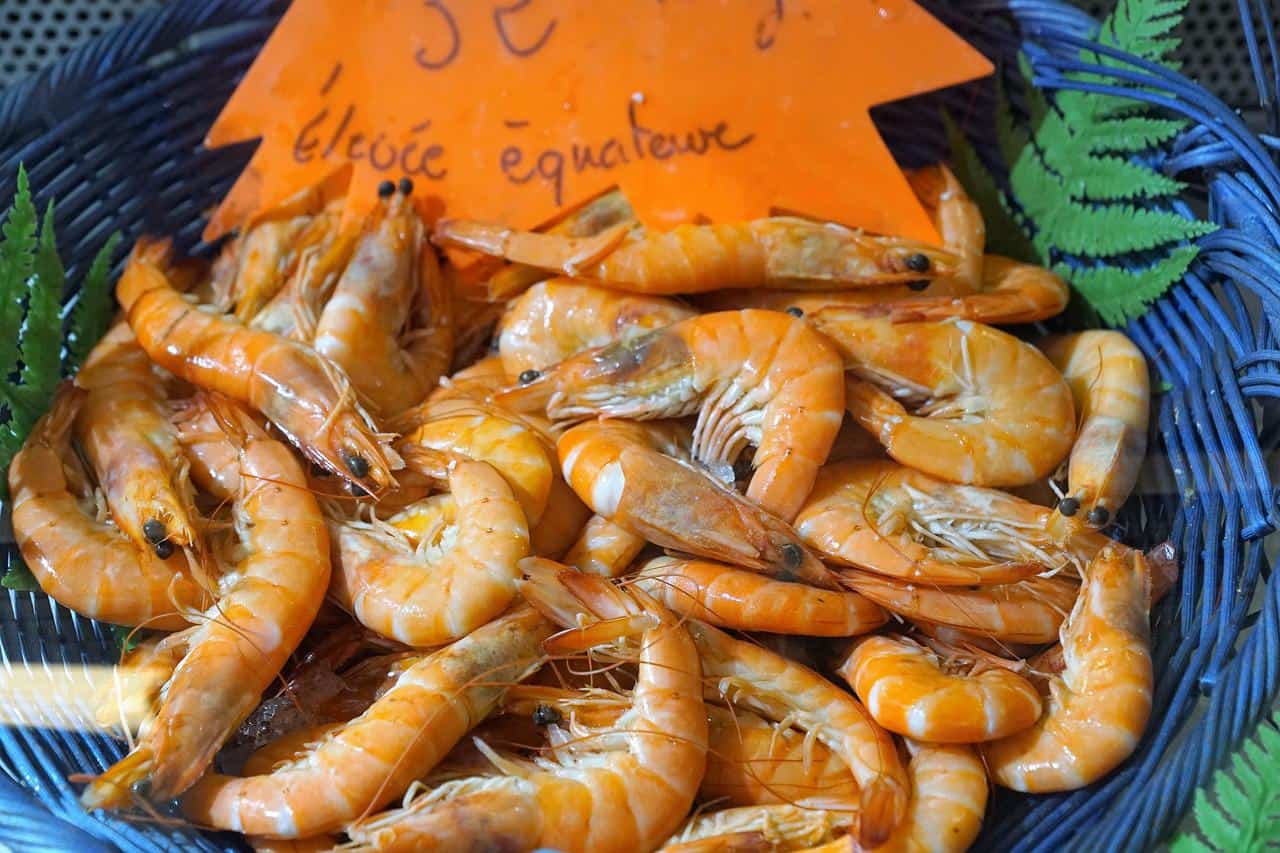 Most Surprising Attraction
Froggyland in Split consists of over 500 taxidermied frogs undertaking everyday (human) activities, like fishing, sewing, playing tennis, and beyond. 
Originally over 1000 frogs existed, which took their creator Ference Mere over 10 years to create in the early 1900s, using incredibly advanced taxidermy methods for the period. While unfortunately many were lost after his death, the remaining frogs live on permanently at Froggyland. 
6. Georgia 
Fast Facts:
Currency: Georgian lari (1USD = 3GEL, 1EUR = 3.16GEL)
Capital city: Tbilisi
Price of a beer: $1-1.50USD
Price of a hostel: $5-15USD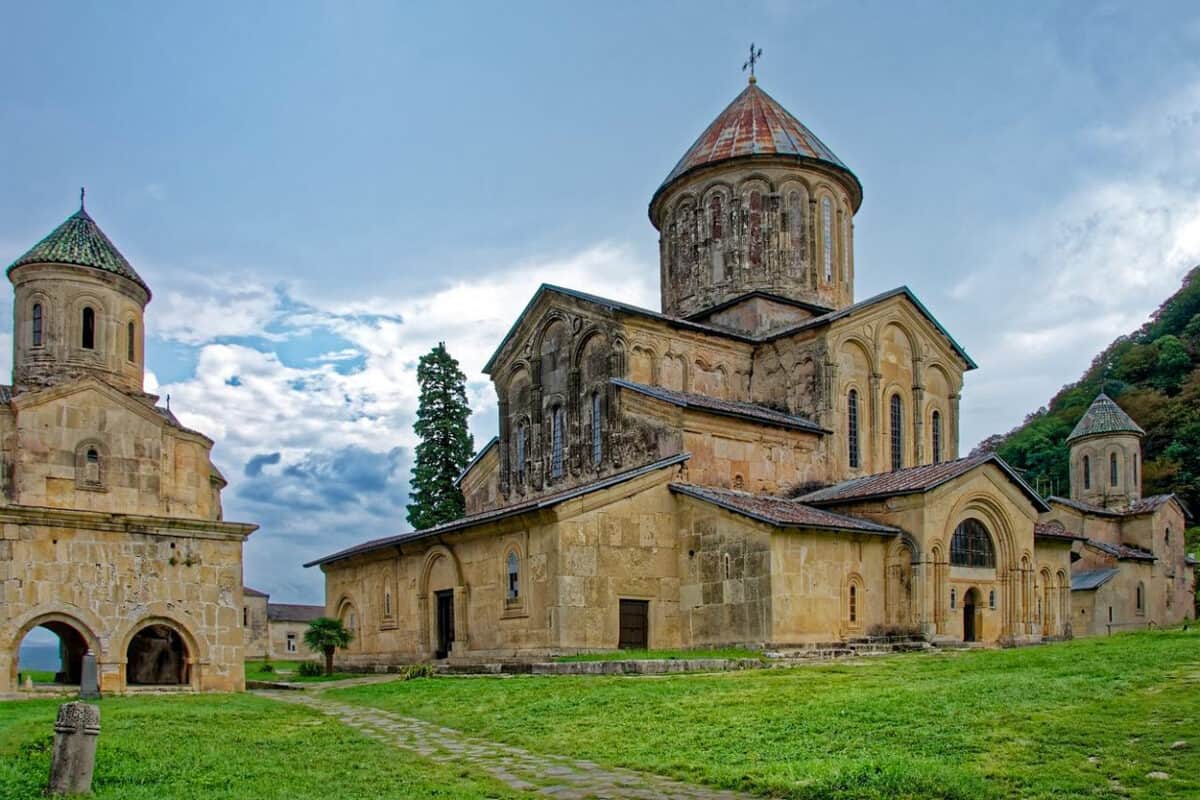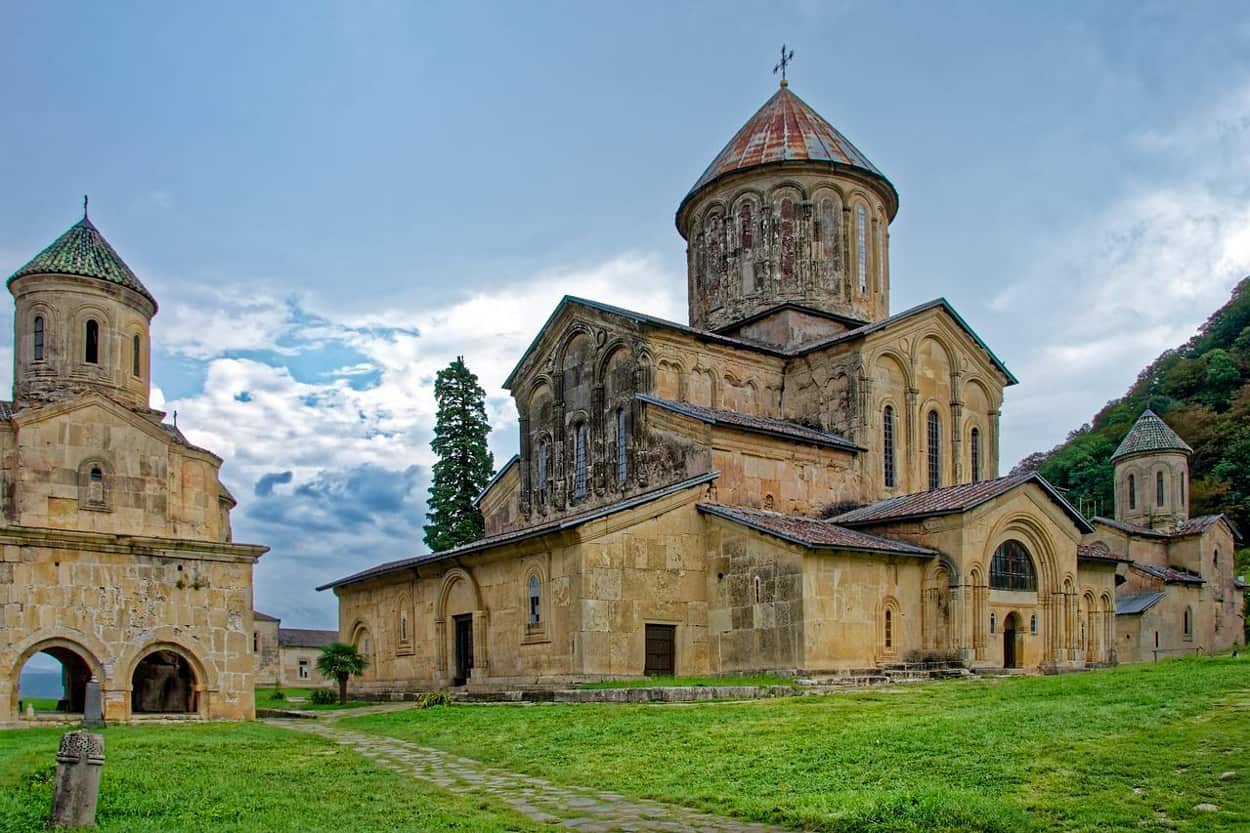 Most Beautiful Natural Wonders
In the mountainous northeast of the country, explore the Tusheti region – it's pristine and quiet, with sweeping mountains and valleys. While gaining popularity rapidly, it's a bit remote, which makes it tougher to get to. The much more popular Svaneti region in the northwest boasts glaciers, gorgeous snow-peaked mountains, and hundreds of historic stone outposts located all over the area. 
Best Museums 
Capital city Tbilisi has a variety of fantastic museums to enjoy. The Tbilisi Open Air Museum of Ethnography displays the heritage of several regions in Georgia in a beautiful park, while Tbilisi History Museum and Georgian Museum of Fine Arts are a bit more traditionally-designed. 
Car fans should definitely check out Tbilisi's Auto Museum, which has lovingly-restored vintage Soviet cars.
Must-Try Foods
Georgian cuisine is a reason all on its own to visit the country – from delicious savory dumplings called khinkali to cheesy and delicious khachapuri, there is no shortage of delicious foods to try. Sweet tooths will love churchkhela, a candle-shaped chewy candy, and gozinaki, a nut brittle.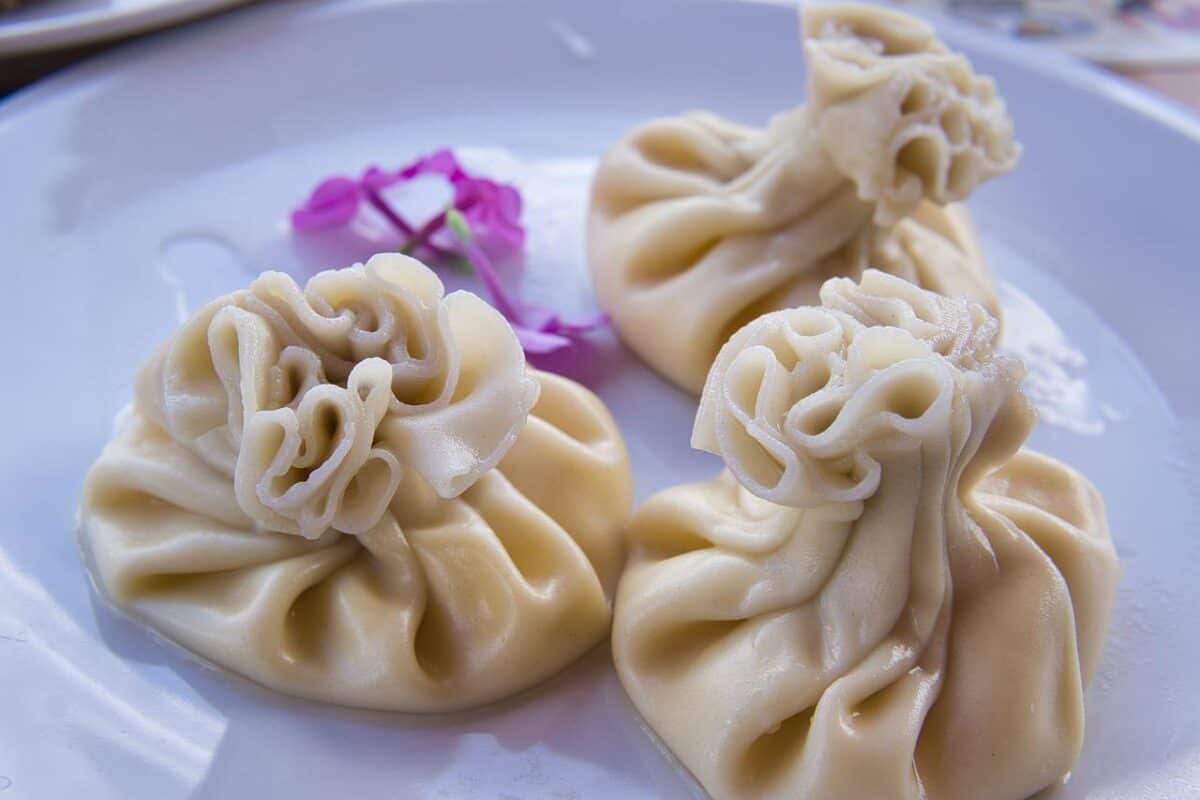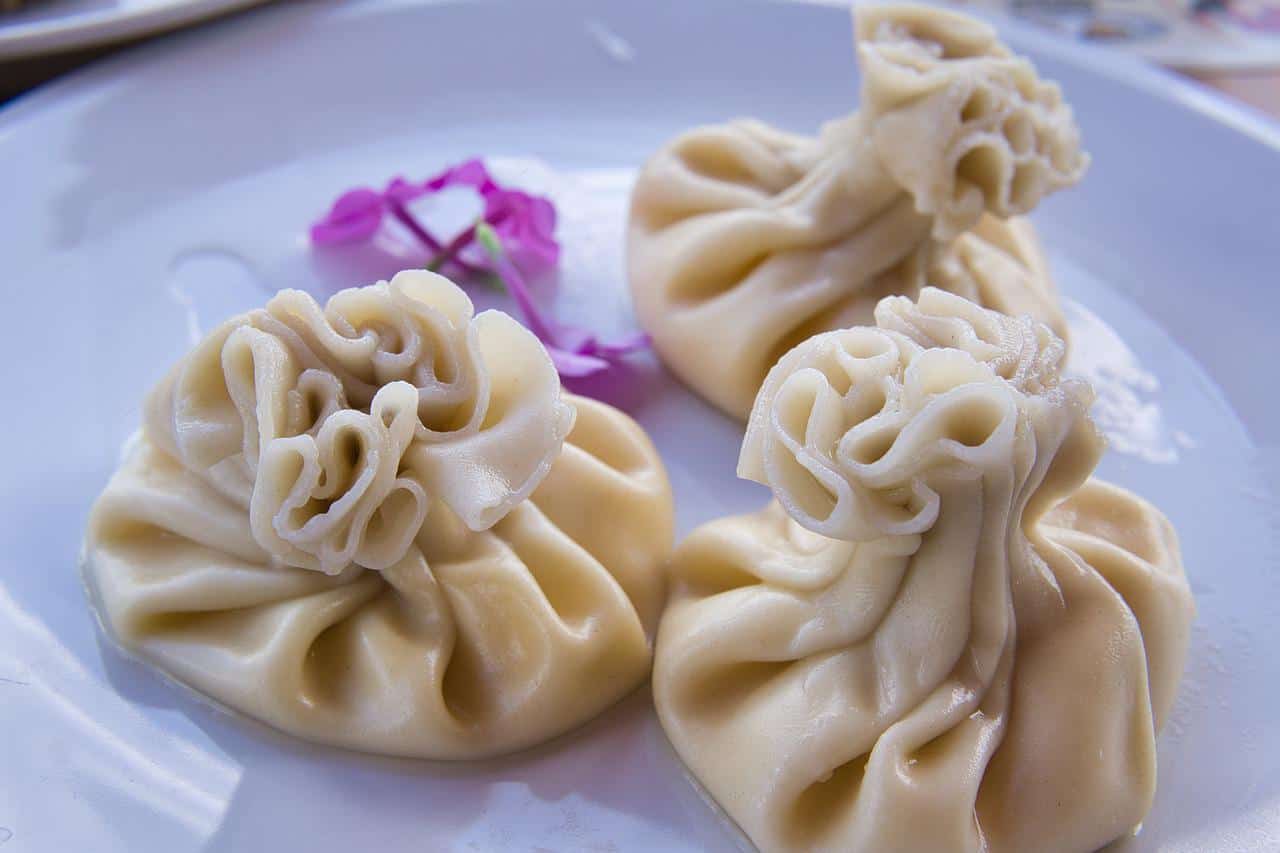 Most Surprising Attraction
When manganese was found in the area during Soviet times, the town of Chiatura was founded. Management thought that workers were spending too much time going up and down the unforgiving terrain, so they built rickety, terrifying-looking cable cars to transport the workers and the raw materials up and down. 
While the time constraint issue was solved, workers called the cars 'metal coffins'. Even more terrifying – these cable cars were still in use until only a few years ago! You can still go visit them, and a few have been restored for visitors to (safely) travel on.  
---
If you dream of doing a longer-term backpacking trip in Europe and a 90-day Schengen visa simply won't cut it, there's an easy way to stay longer that's totally legal! Simply 'reset' your visa in a non-Schengen country for 90 days prior to returning. 
An easy way to remember this is "3 months in Schengen, 3 months out," in order to stay an additional 90 days in Schengen. The best part is that there are loads of amazing non-Schengen countries to explore, many of which offer 30, 60, or even 90-day visa options of their own for tourists.  
In this case, you truly can have it all – an amazing backpacking trip that hits all the European bucket list items that you've been dreaming of, plus an opportunity to discover some lesser-known destinations that are sure to capture your heart. Who knows, they may even be your most lasting memories from your trip!  
Which of these Non-Schengen destinations will you be heading to next?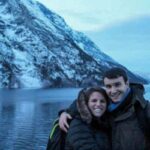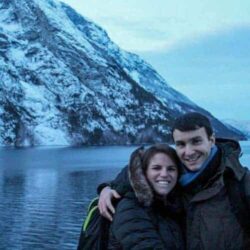 Tegan George & Alex McKenzie
Tegan and Alex are travel, hiking, and biking enthusiasts currently based in Amsterdam. There is nothing they love more than exploring new places by walking, and they have visited over 35 countries together since they met in 2015. Their love for "walking the world" led them to found Why Not Walk, a travel guides site. Follow them on Instagram, Facebook, or Pinterest to start planning your next adventure.