Europe's wine regions are world-famous for their winemaking traditions, diverse terroirs, and exceptional quality. From Bordeaux to Santorini, each region offers unique grape varieties and flavors that reflect their geography and harvest technique.
As you plan your European wine trip, a keen understanding of the local wine culture and seasonal nuances will really enhance your experience, while a poorly-researched trip may lead to visiting during the wrong time of year, missing out on special events like harvest festivals, or arriving to fully-booked tours and tastings.
This article will introduce you to some of Europe's best wine destinations, including some off-the-beaten-path places you may not have considered. No matter whether you enjoy a full-bodied red or a dry white, you'll find a European wine region to suit!
---
Related: (opens in new tab)
---
13 Incredible Wine Regions in Europe 🍷
1. Loire Valley, France 🇫🇷
The Loire Valley is an ideal wine destination for history buffs. Dating back to the Roman era, local monks played a significant role in preserving and advancing winemaking traditions here.
Today, the Loire is one of France's longest wine regions, spanning over 800 kilometers – perfect for a road trip pairing wine tastings with visits to the jaw-dropping châteaux dotting the region.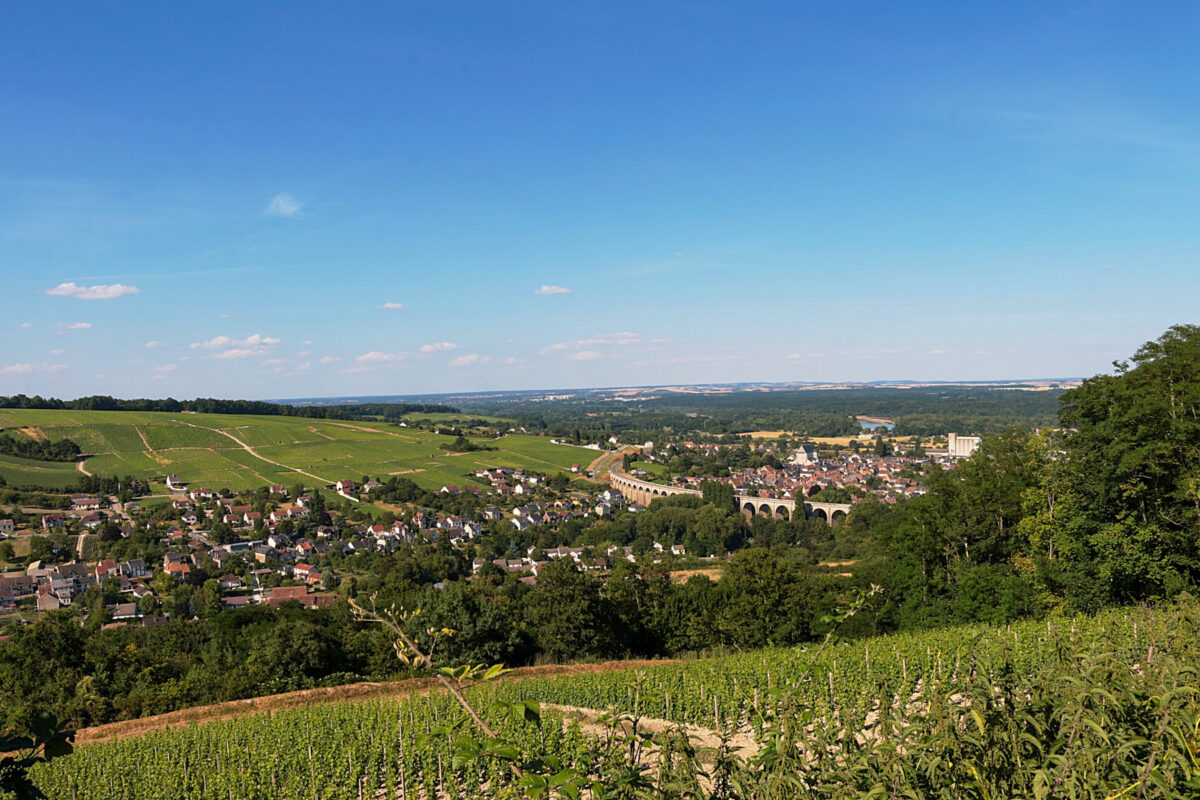 From the crisp Sauvignon Blancs of Sancerre and Pouilly-Fumé to the Chenin Blancs of Vouvray and sparkling wines like Crémant de Loire, each subregion in the Loire Valley has its own unique grape varieties and wine styles.
Ultimately, the Loire Valley offers fantastic bang for your buck. The coexistence of vineyards with historic châteaux creates a unique cultural fusion of wine, history, and architecture, and the area hosts numerous wine-related events throughout the year.
In particular, the Salon des Vins de Loire in Angers is a notable showcase of wines from across the region each February. In general, a great time to visit is from late spring to early autumn (May to September) for warm, sunny weather perfect for vineyard visits, castle tours, and outdoor wine tastings.
---
2. Tuscany, Italy 🇮🇹
Tuscany, Italy, has been making wine since Etruscan times. The area is renowned for this long-standing tradition of winemaking, and it's easy to see why the region's rolling hills top many an oenophile's bucket list.
Wine is deeply embedded in Tuscan culture, with charming vineyards coexisting with historic villages, castles, and churches, creating a deep cultural connection between wine and Tuscan cuisine and traditions. The region's stunning natural beauty enhances any wine-based experience – a feast for your eyes as well as your palate!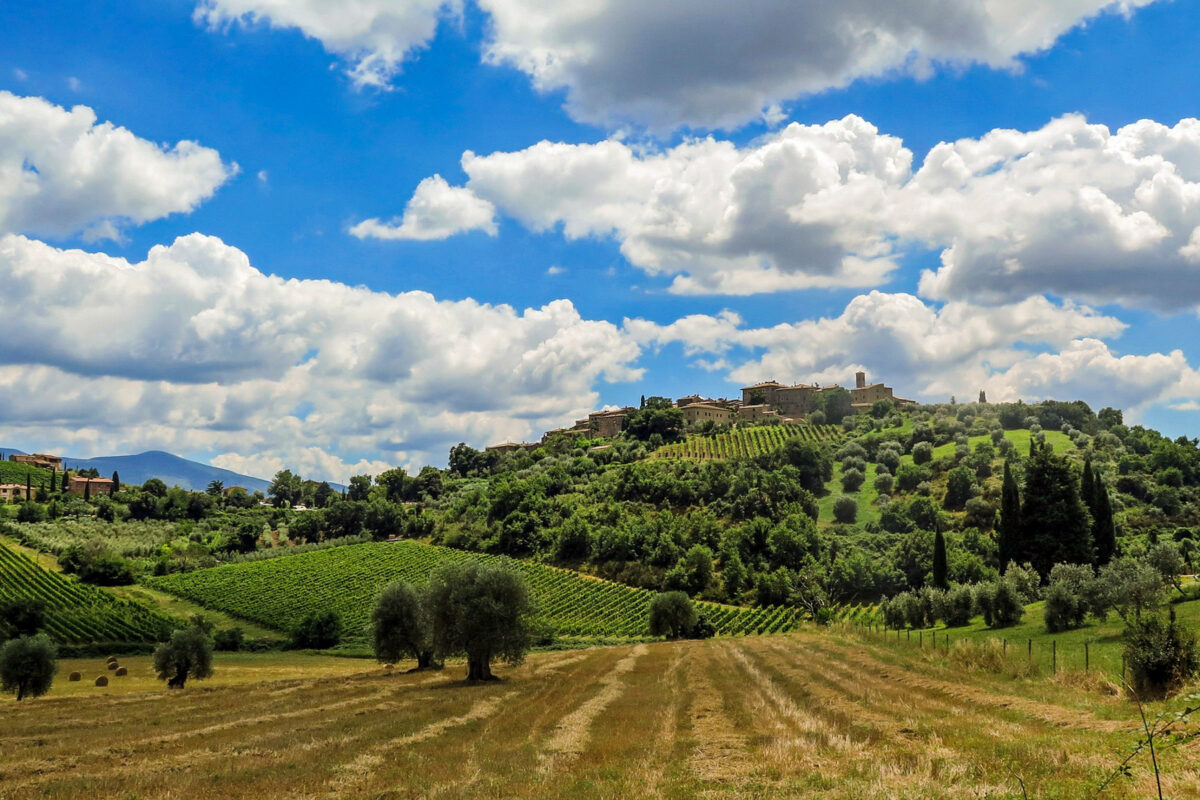 Tuscany's red wines are so famous they're pretty much a household name – you may recognize names like Chianti, Brunello, and Montepulciano, which are all Sangiovese grape-based. However, keep in mind that the region also produces exceptional white wines, like San Gimignano.
Both reds and whites are produced in some of Europe's most notable wineries, like Antinori Chianti Classico, Barone Ricasoli, Avignonesi, and Badia a Coltibuono. The best time to visit Tuscany for wine enthusiasts is during the fall harvest season (September to October), but if you can't swing a fall visit, spring is also lovely for its blossoms.
Tuscany also hosts several wine festivals and events throughout the year, such as Benvenuto Brunello in Montalcino, where each new Brunello is unveiled.
---
3. Rioja, Spain 🇪🇸
Rioja has also been producing wine since Roman times and has evolved into one of Europe's most famous wine regions. What sets Rioja wines apart is the use of oak aging, a technique that results in unique flavors, particularly for red wines. Rioja reds are classified into various categories based on aging periods, many made primarily from Tempranillo grapes.
Rioja is home to many top-notch wineries, including Marqués de Riscal, Bodegas Muga, and Bodegas López de Heredia. These wineries offer tours and tastings providing insight into wine-making traditions and the aging process. The region's wine heritage is also celebrated through festivals, events, and even wine cellars located in medieval monasteries.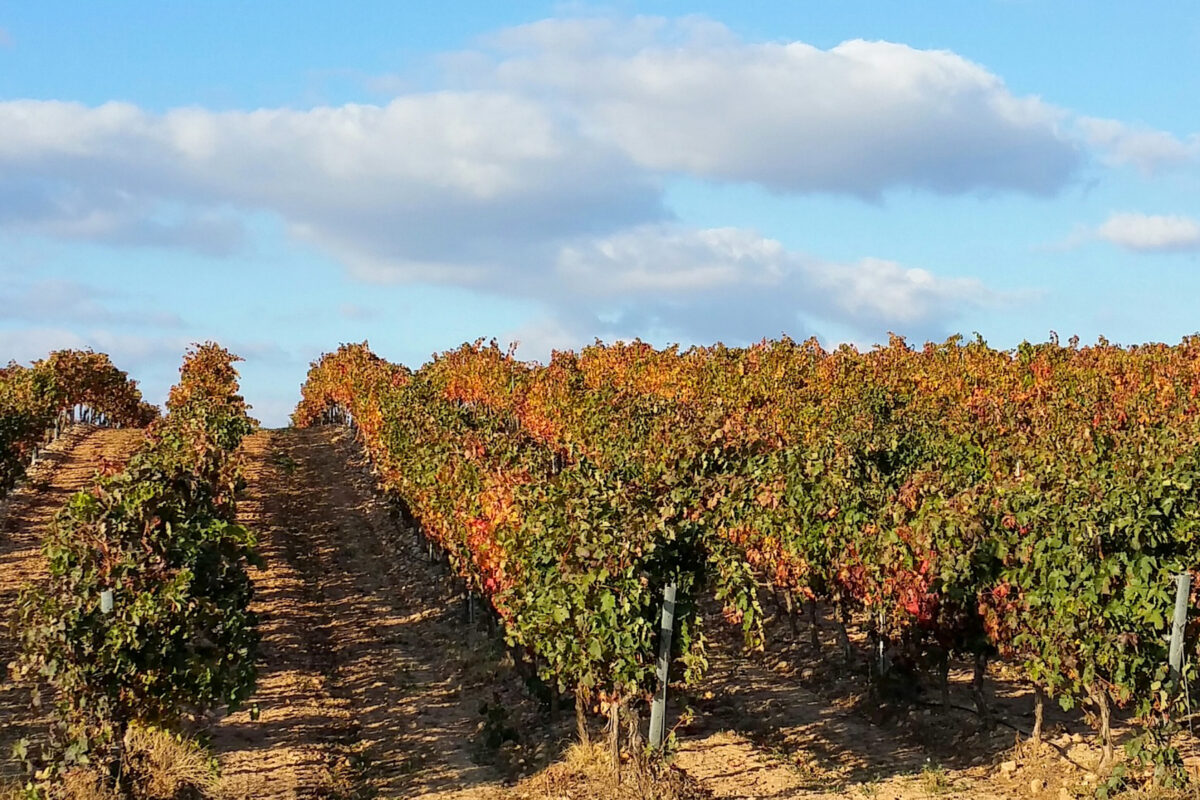 The Haro Wine Festival, known as the 'Battle of Wine', is a unique opportunity to drench other participants in wine, or the more sedate Rioja Wine Harvest Festival is another annual highlight. In addition to winery tours and tastings, Rioja offers unique wine attractions like the Wine Train, which takes visitors through the vineyards and offers onboard tastings.
---
4. Tokaj, Hungary 🇭🇺
Tokaj, Hungary's preeminent wine region, is renowned for producing Tokaji, a sweet wine that was favored by European royals like Louis XIV of France and Catherine the Great of Russia.
Tokaji wines are unique because they use botrytized grapes, a method that creates an intense and complex flavor through a process called 'noble rot'. Tokaji wines are classified based on their sweetness levels, with Aszú being the most well-known.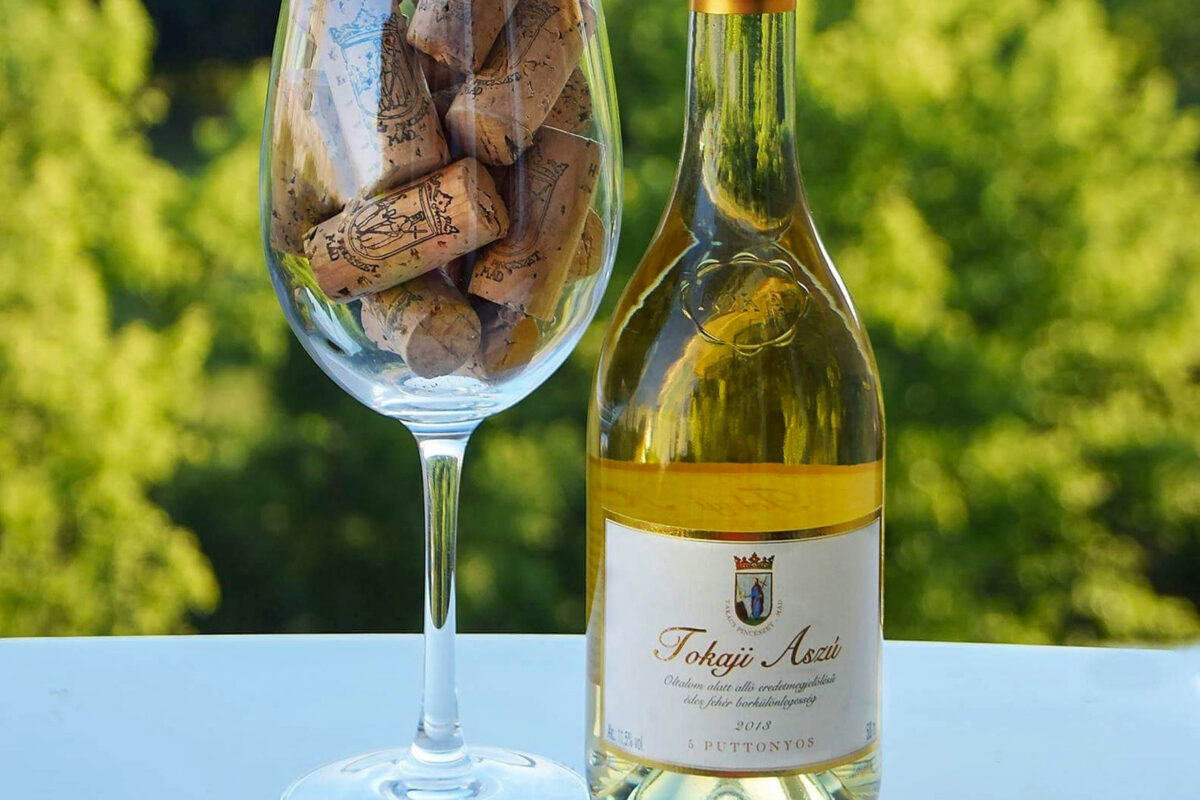 The region boasts many notable wineries, including Patricius, Erzsebet Pince, and Disznókő, all producing honey-sweet dessert wines from the Furmint and Hárslevelű grape varieties. The region's wine heritage in general is highly-celebrated and even has UNESCO World Heritage Site recognition. Many Tokaji wine cellars are carved into volcanic rock caves – definitely worth a tour.
The best time to visit Tokaj for wine purposes is during the late summer and early autumn (late August to October), during the harvest season for Aszú wines. It's a great opportunity to witness the vineyards in full activity with a backdrop of beautiful autumn colors. Tokaj also hosts wine-related events, including the Tokaji Wine Auction, which showcases rare Tokaji wines, and the Tokaj Harvest Festival.
---
5. Priorat, Spain 🇪🇸
The wine tradition in Priorat kicked off in the 12th century when Carthusian monks established vineyards there. Priorat has a very unique terroir compared to other wine regions – characterized by steep, rocky slopes called 'llicorella' and a distinct blend of grape varieties.
These conditions result in powerful, full-bodied red wines known for their deep colors and intense flavors, often aged in oak barrels. While there, check out the area's numerous famed wineries, such as Celler Clos Figueras, Álvaro Palacios, and Scala Dei – in particular, don't miss a visit to the Carthusian monastery at Scala Dei.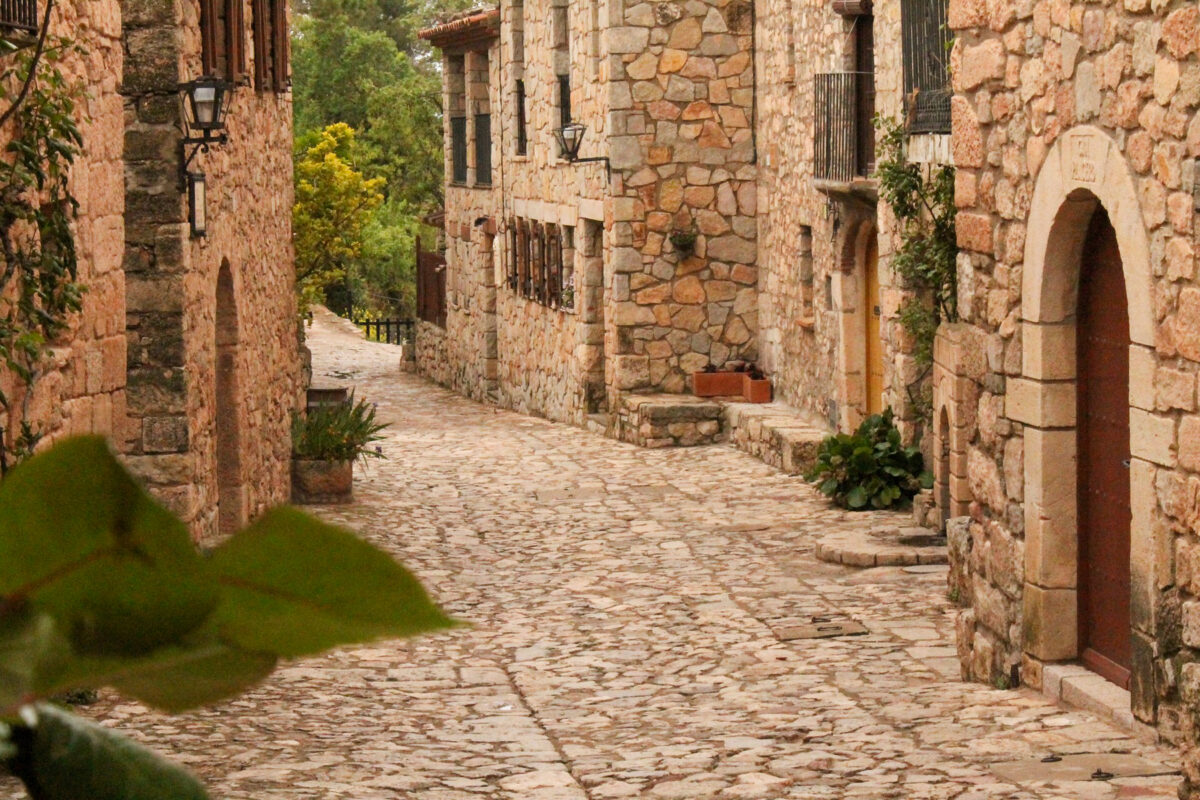 The best time to visit Priorat is during the late summer and early autumn (September to October) when the grape harvest takes place. Priorat also hosts wine events such as the Festa del Vi i la Verema (Wine and Harvest Festival) in the town of Falset, which includes grape stomping and wine tastings.
---
6. Mosel, Germany 🇩🇪
Mosel (Moselle) is a beautiful German region known for terraced vineyards overlooking the meandering Mosel River, with charming villages with half-timbered houses and historic hilltop castles galore.
The region specializes in Riesling, producing some of the best examples of this grape variety in the world. Riesling from Mosel is said to have a floral aroma and mineral nuances due to the unique slate and volcanic soils in the area. As such, Mosel is home to numerous renowned wineries, including Dr. Loosen, Van Volxem, and Schloss Saarstein.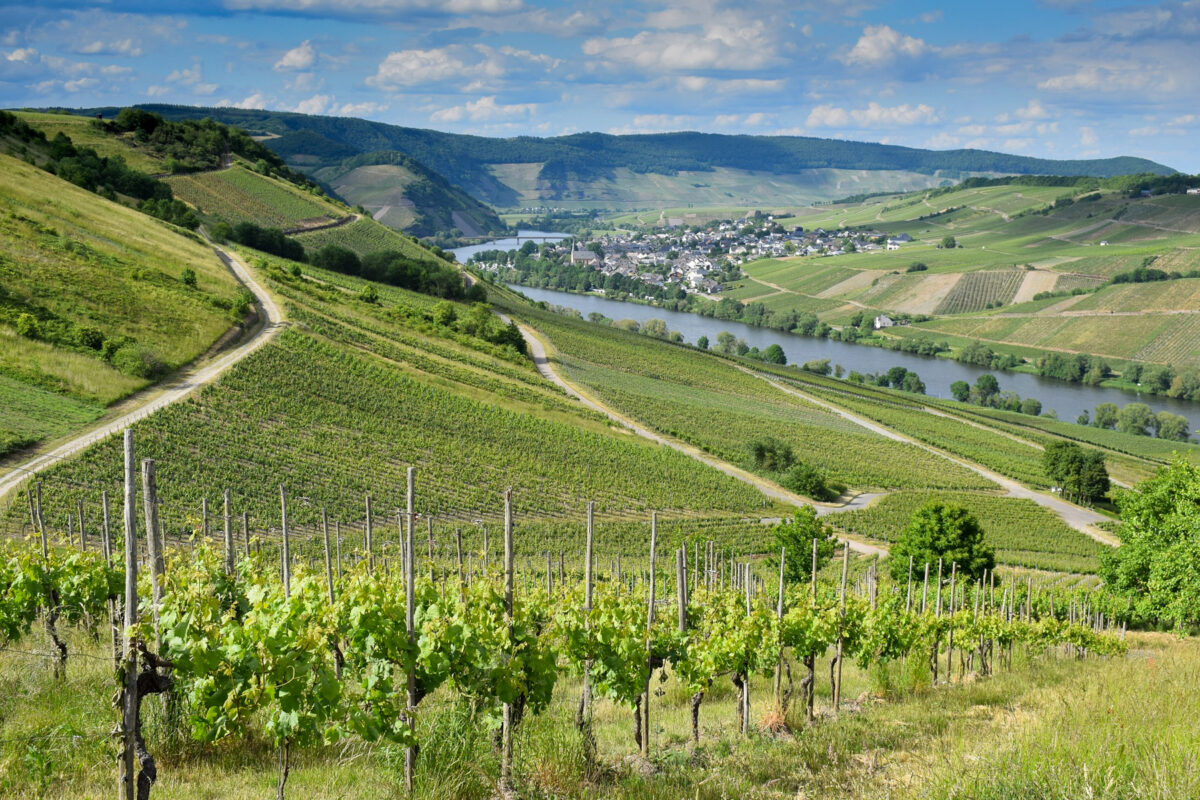 The best time for oenophiles to pay a visit to Mosel is for the grape harvest, during late summer and early autumn. The fall air is the perfect time for a crisp white wine and there are many seasonal wine attractions available, such as wine hikes through the vineyards, boat tours along the river, and tours of medieval wine cellars.
The Bernkasteler Doctor Wine Festival and the Traben-Trarbach Mosel Wine Festival are notable events to keep in mind, that feature wine tastings, parades, and local cuisine.
---
7. Thracian Valley, Bulgaria 🇧🇬
Bulgaria's Thracian Valley is an emerging European wine destination with a rich history and a diverse range of wines to explore. While the area has a long history of winemaking dating back to the ancient Thracian civilization, it's only recently begun to be discovered on the global wine stage, making it a fabulous time to explore the region and discover delicious Bulgarian wines.
The Thracian Valley has cultivated a unique combination of traditional and modern winemaking techniques. The region is rapidly gaining recognition for producing a diverse range of wines, from indigenous grape varieties to international classics – growing both native Bulgarian grapes like Mavrud and Melnik as well as international ones like Merlot.
Wineries like Dragomir Winery Estate, Borovitza Winery, and Villa Yustina have all garnered attention recently for their top-notch wines. The Thracian Valley itself is worth visiting for its picturesque landscapes with rolling hills, traditional villages, and the backdrop of the Balkan Mountains. You can also take wine tours on horseback that visit ancient Thracian tomb sites connected to early wine production.
---
8. Douro Valley, Portugal 🇵🇹
Portugal's swoony Douro Valley is one of the oldest wine regions in Europe, with a history spanning over 2,000 years. The Douro Valley is probably best known as the birthplace of Port wine and is internationally acclaimed for its production of fortified wines known for their rich, sweet, and complex flavors. While Port wine is definitely the Douro Valley's most famous product, the region also produces delicious drier red and white wines.
The Douro Valley is home to numerous notable wineries, including Quinta da Pacheca, Quinta do Noval, and Quinta do Crasto. Many of these offer tours and tastings and the region's wine heritage is celebrated through cultural events, festivals, and the unique winemaking techniques used for Port production.
Visitors to the Vintage Festival in Pinhão even get to participate in traditional grape treading. In addition to traditional winery tours, the Douro Valley offers unique wine attractions such as scenic river cruises along the Douro River, guided hikes through vineyards, and visits to historic wine cellars.
---
9. Etna, Italy 🇮🇹
Etna, located on beautiful Sicily's eastern coast, may not immediately come to mind as a wine destination but it truly is! For starters, Etna boasts a winemaking history that dates back to the ancient Greeks, and its vineyards are planted on the slopes of an active volcano, Mount Etna.
In addition to these eye-catching extreme conditions, the soil imbues the grapes and wines with unique volcanic minerals. This totally distinct terroir results in exceptional wines and the dramatic scenery and views of the Mediterranean from the volcano's slopes can't be beat.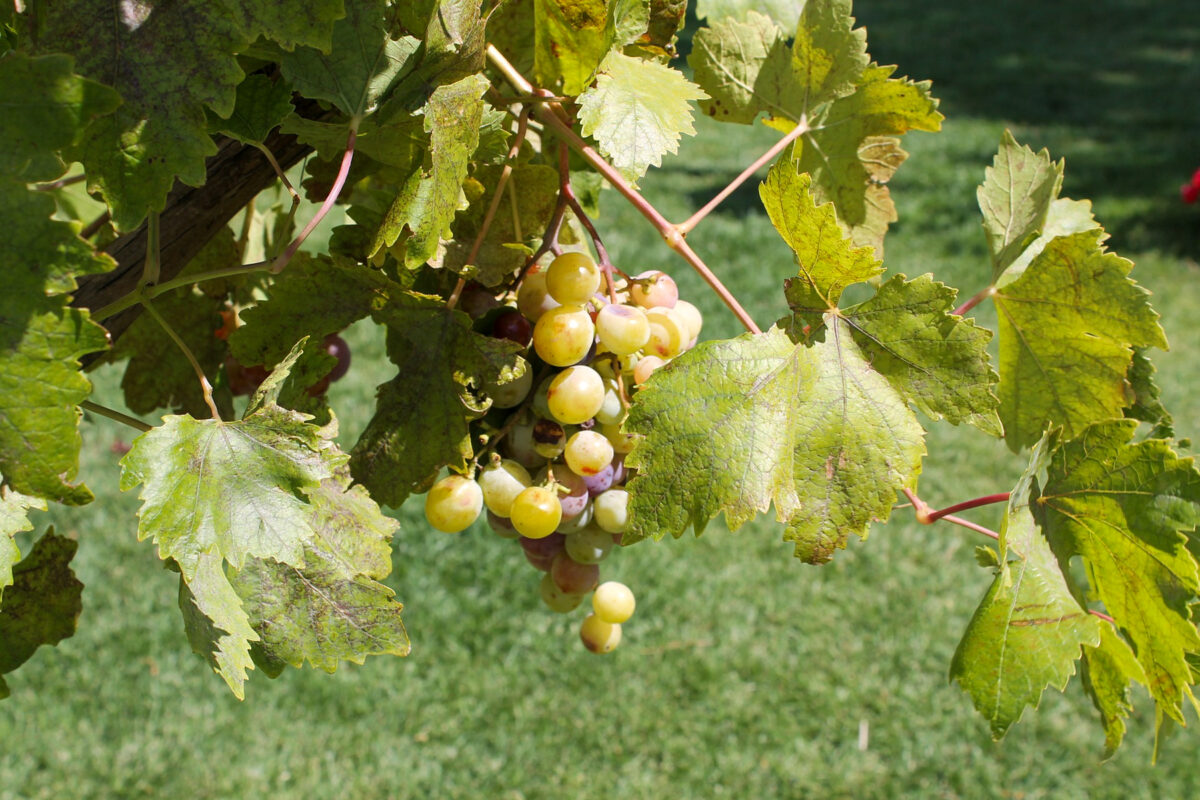 Etna is home to numerous notable wineries, including Franchetti, Benanti, and Barone di Villagrande, which mainly produce red wines from the indigenous Nerello Mascalese grape, known for its complex flavors. While red is traditionally what the region is known for, white wines are also gaining recognition.
In addition to winery visits, you can also take guided treks through the vineyards, and have the opportunity to witness the traditional 'palmento' wine-pressing process. If you can, time your visit with the Etna Wine Festival in Castiglione di Sicilia. This is a great opportunity to go to town on wine tastings and traditional Sicilian cuisine and music.
---
10. Champagne, France 🇫🇷
Synonymous with its namesake bubbly, Champagne is an iconic wine hub dating back to the 17th century. As the story goes, Dom Pérignon, a Benedictine monk, made significant contributions to the champagne-making process. Called the 'méthode champenoise', this involves a secondary fermentation in the bottle, creating the signature effervescence and sparkle of these wines.
Over time, Champagne became synonymous both with celebration and with luxury, and the area is home to numerous renowned champagne houses – including household names like Dom Pérignon, Moët & Chandon, and Veuve Clicquot. These prestigious houses offer tours and tastings, allowing visitors to explore Champagne's iconic winemaking traditions and history.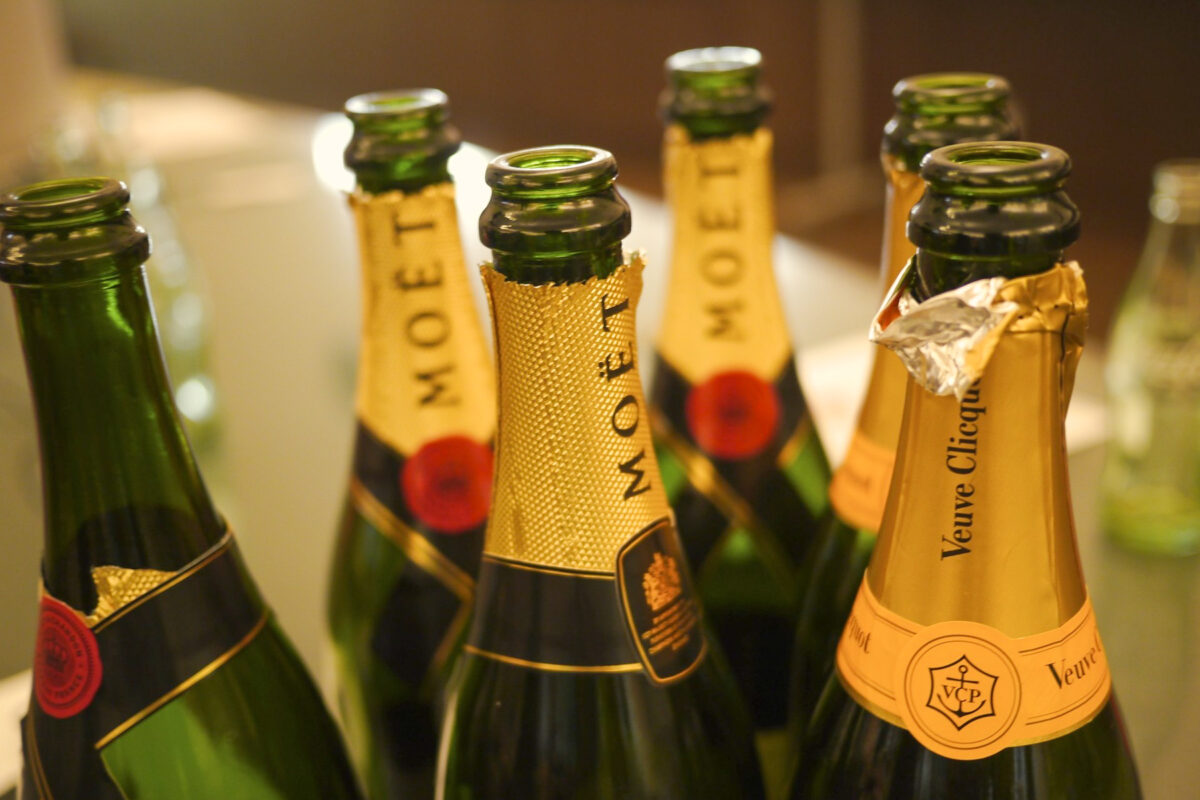 Just in case that wasn't exciting enough, Champagne's landscape is characterized by rolling vineyards, charming villages, and historic cellars – an exceedingly picturesque setting. Try to time your visit for September or October for the grape harvest, known as the 'vendange', or the fancy Fête du Champagne, a prestigious celebration with tastings and exclusive dinners.
In addition to traditional champagne house tours, Champagne offers unique wine attractions such as exploring the chalk cellars in Reims, where millions of bottles are aged and participating in blending workshops to create your own champagne.
---
11. Bordeaux, France 🇫🇷
If bubbly isn't quite your scene, Bordeaux is another legendary French wine destination to consider. The area produces a wide array of wines, from the bold Médoc reds to Sauternes sweet wines, and while primarily famous for red wines like Cabernet Sauvignon, Merlot, Cabernet Franc, and others, white wines from the Graves and Sauternes regions are also highly-praised.
Bordeaux is home to some of the world's most prestigious wineries, including Château Smith Haut Lafitte, Château Mouton Rothschild, and Château La Dominique. These iconic estates hold immense cultural importance in the wine world, and Bordeaux wines overall are considered benchmarks of quality and tradition. The Bordeaux wine classification system, established in 1855, remains a reference point for quality worldwide.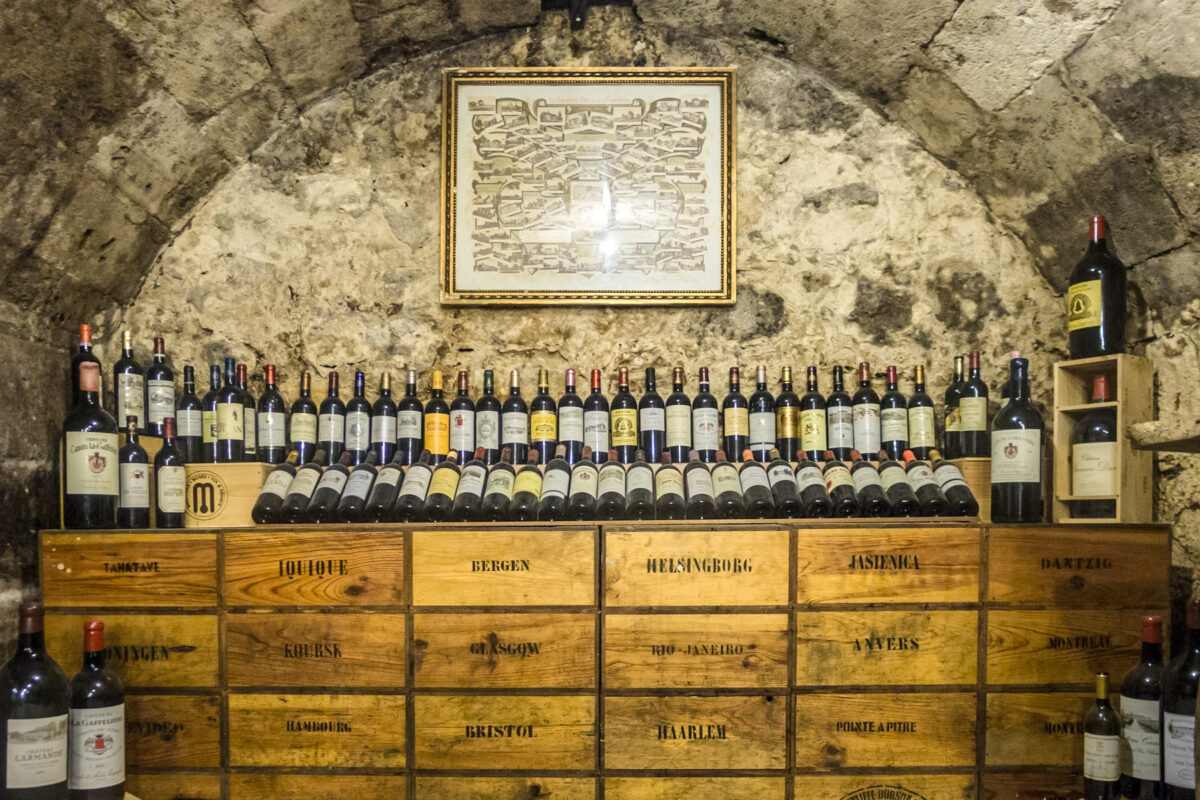 Beyond traditional winery tours, Bordeaux offers unique wine attractions such as the Cité du Vin, a wine museum and cultural center in the city center, and wine workshops that allow visitors to blend their own Bordeaux-style wines. If you can, plan to visit during the Bordeaux Fête le Vin, which draws wine enthusiasts from around the world for wine tastings and cultural activities.
---
12. Santorini, Greece 🇬🇷
In addition to its adorable blue-and-white architecture and world-class beaches, Santorini, Greece, is also home to a wine culture dating back thousands of years. The island's indigenous grape varieties, like Assyrtiko, have been cultivated since antiquity, and the island's volcanic soil, hot and dry climate, and unique basket-shaped pruning system called 'kouloura' create a distinct terroir that results in unique and delicious wines. In particular, Santorini is known for its crisp whites made from Assyrtiko grapes, as well as sweet wines made from sun-dried grapes.
While many of the regions on this list are best explored during the harvest season, the best time to visit Santorini for wine purposes is during the late spring, summer, and early autumn when the weather is warm and dry and the grapes are growing.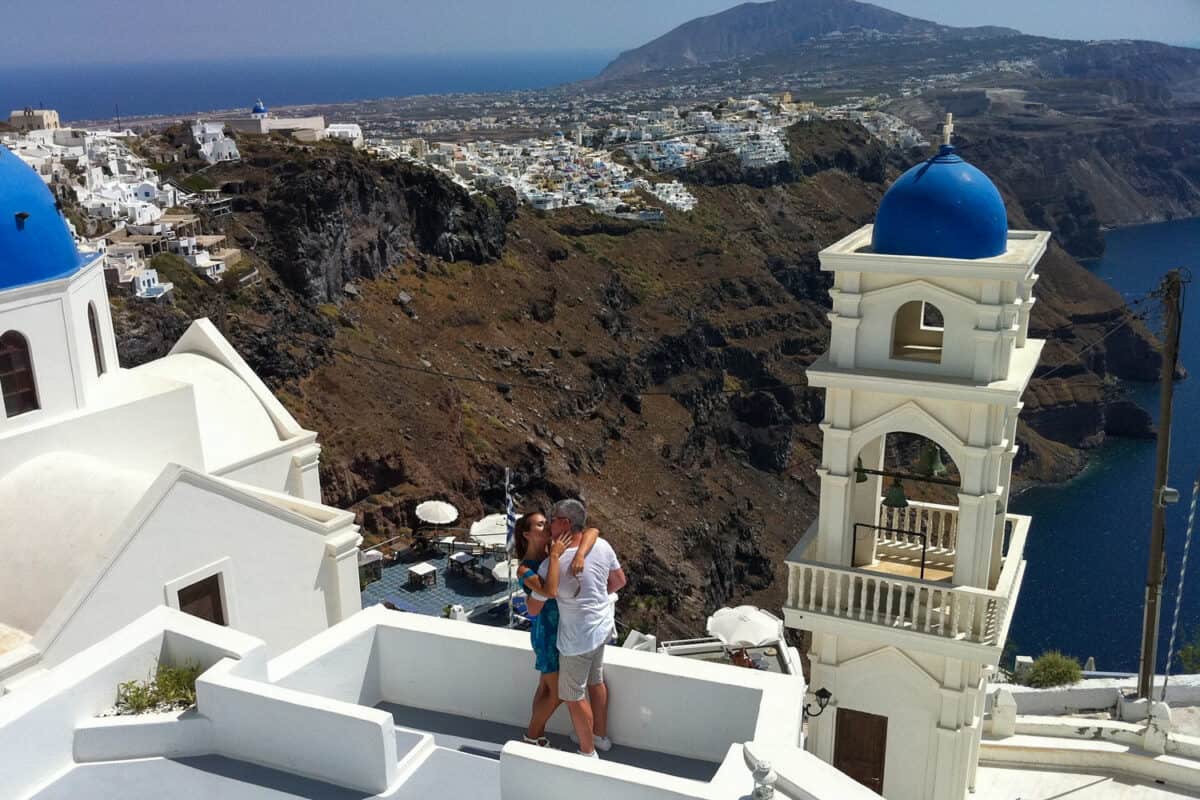 Santorini is home to several notable wineries, including Santo Wines, Gaia Wines, and Domaine Sigalas, some of which offer tours of ancient vineyards and wine cellars carved into volcanic rock.
---
13. Madeira, Portugal 🇵🇹
Another big name in wine goes to Madeira, a Portuguese archipelago located in the Atlantic Ocean. Back in the 15th century, Portuguese and British sailors discovered the aging potential of Madeira wines during long sea voyages.
A bit later, Madeira wines were super popular with the founding fathers of the United States, with George Washington said to have paid reluctant Revolutionary War soldiers in Madeira wine from his private stores. Often called the 'Hawaii of Europe', Madeira's landscape is breathtaking, with lush mountains overlooking the Atlantic Ocean, botanical gardens, subtropical forests, and dramatic cliffs.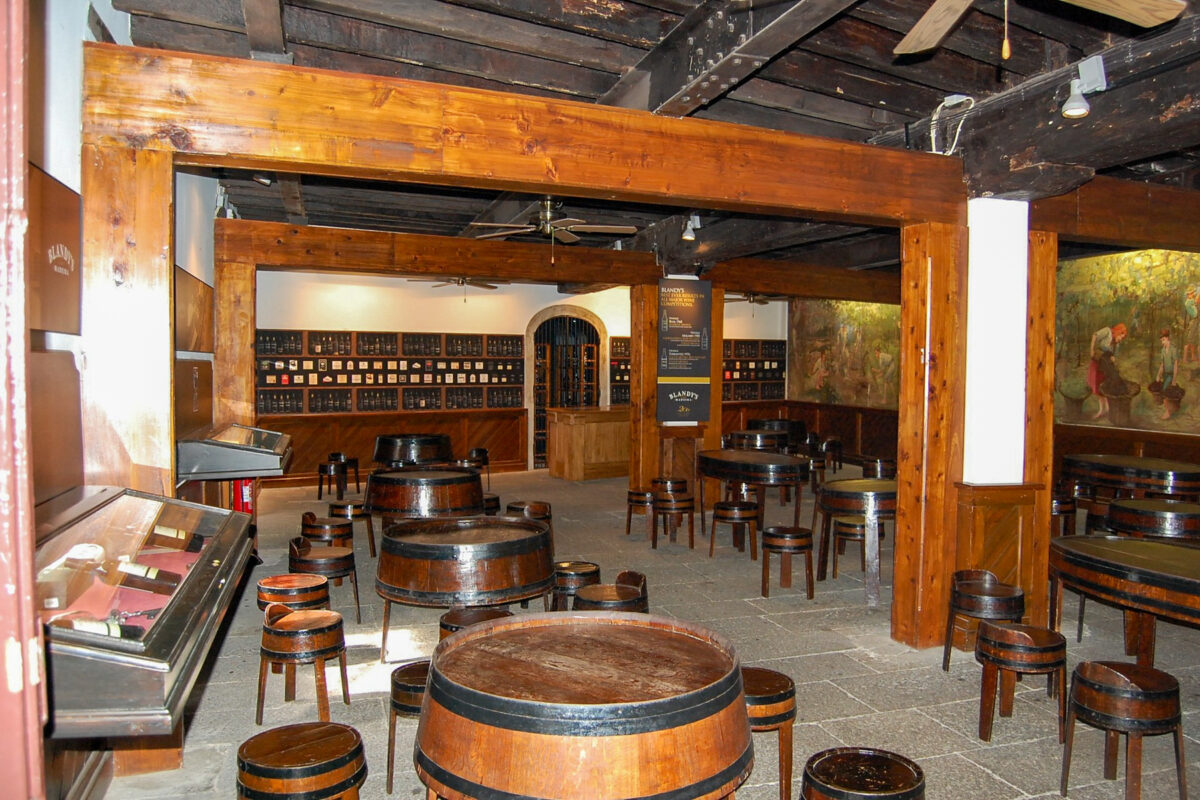 What sets Madeira apart is its production of fortified wines made from a variety of grapes, including Sercial, Verdelho, Bual, and Malvasia. The wines undergo a unique aging process known as 'estufagem', where they are gently heated and oxidized, resulting in complex and rich flavors, often including hints of nuts, caramel, and dried fruits. Madeira is home to several notable wine producers, including Blandy's, Henriques & Henriques, and Justino's. These historic wineries offer tours and tastings, providing insights into Madeira's unique winemaking methods and aging process.
---
Europe is a fabulous destination for oenophiles, providing the perfect environment for full immersion in each region's wine culture and the opportunity to savor world-renowned wines and create lasting memories.
From the heavy hitters in France to the lesser-known destinations in Hungary, Bulgaria, and beyond, Europe's wine regions are packed with fun, history, and charm.
Did we miss one of your favorite wine destinations in Europe? Let us know in the comments!