Iceland is an absolute wonderland, with its shifting landscape offering endless fun for fans of folk tales, hiking, trekking, forest bathing, and more. While it has gotten decidedly more popular in the past few years (especially with the genius introduction of multi-day flight stopovers), every trip to Iceland still feels magical and off the beaten path. 
It's easy to customize your trip to include the must-sees as well as lesser-known highlights, and this backpacking guide will help you do just that! Read on for all the best tips for a once-in-a-lifetime trip to Iceland.
---
INTRODUCTION | Backpacking Iceland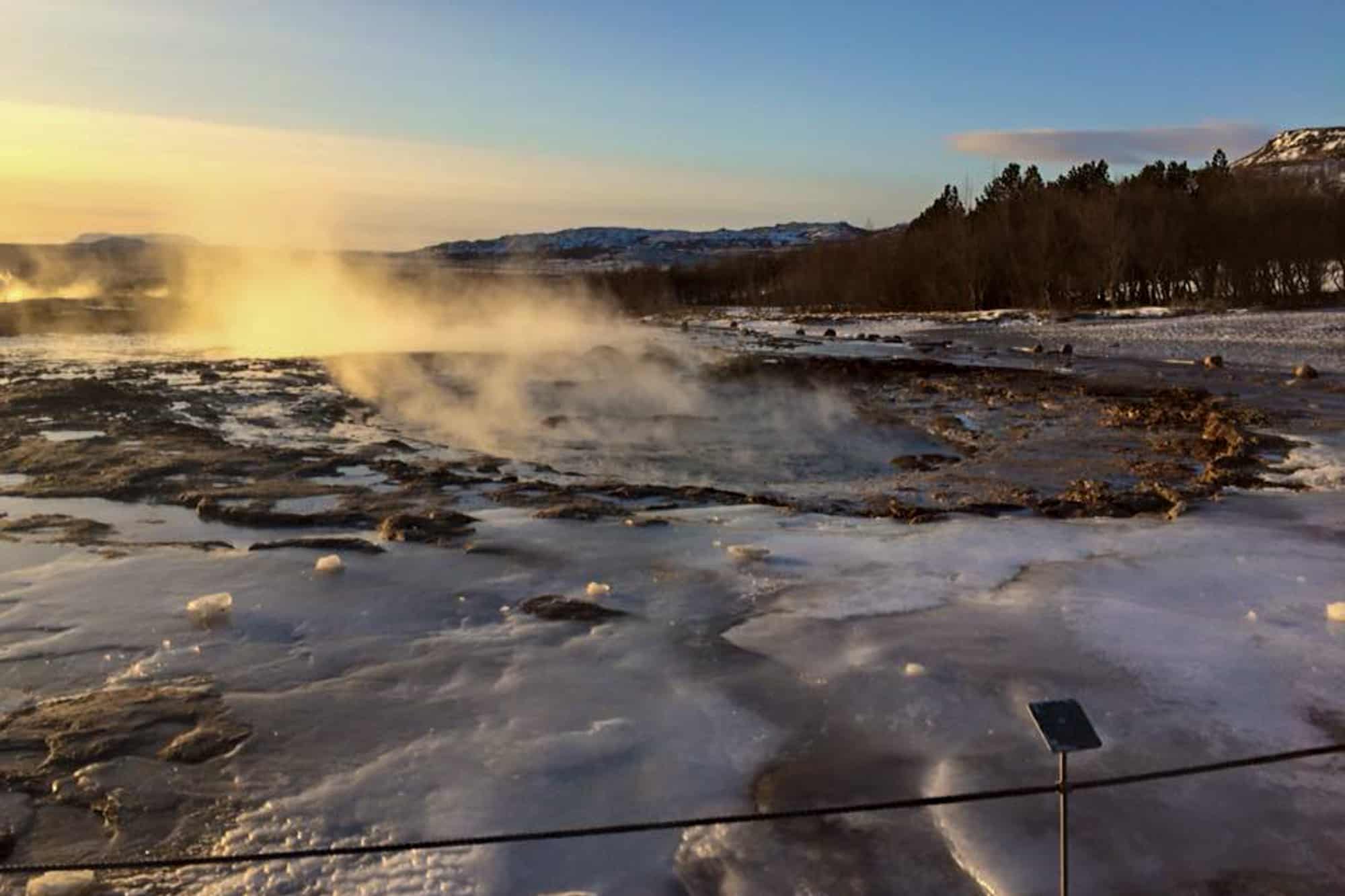 Currency: Icelandic króna (ISK)
Capital city: Reykjavík
Population: 366,425 (as of 2020)
Main religion: Lutheran (80%), other Christian (5%), Ásatrú (5%)
Main language: Icelandic (English and other languages widely spoken)
Telephone code: +354
Time: Greenwich Mean Time (GMT)
Emergency numbers: 112
You'll love Iceland if…
You love unspoiled wilderness. While it's gotten more popular over the last few years, Iceland is still chock-full of remote and wonderful places to explore. For such a small country, there is a mind-boggling amount of variety, from winding fjords to black sand beaches, glacier lagoons, volcanic craters, and alien-looking landscapes – all in the span of a few hours of driving.    
You love thermal baths. While the Blue Lagoon is certainly the most famous, Iceland has loads of thermal baths spread out across the country. Definitely check out some lesser-known ones, such as Mývatn Nature Baths or man-made Laugardalslaug in Reykjavík for a more local experience. Opting to visit some lesser-known baths is also a good way to save a bit of money.    
You love folk stories and the supernatural. Icelandic history is full of beguiling stories of witches, elves, and other magical creatures. There are many tours available, and you can visit the Museum of Icelandic Sorcery and Witchcraft in Hólmavík which made it onto our list of must-visit museums in Europe! As well as this, check out the little houses built for the álfafólk (elves) and huldufólk ('Hidden People') all over the country. 
You love waterfalls. Iceland boasts over 10,000 waterfalls, many of which are among the most beautiful in the world. While Gullfoss is Iceland's most popular, Dettifoss is Europe's most powerful, and Seljalandsfoss allows you to walk all the way around it. No matter where you go in Iceland, there are loads of waterfalls to check out. 
You love road trips. Completing a full rotation of the Ring Road is worthy of any bucket list. Taking between 10 and 12 days to complete (depending if you add on the Westfjords or not), you'll be spoiled with breathtaking vistas, an ever-changing landscape, and lots of cute ponies! If you have the time to do it, the Ring Road is absolutely worth completing.    
---
WHEN TO GO | The Best Time to Visit Iceland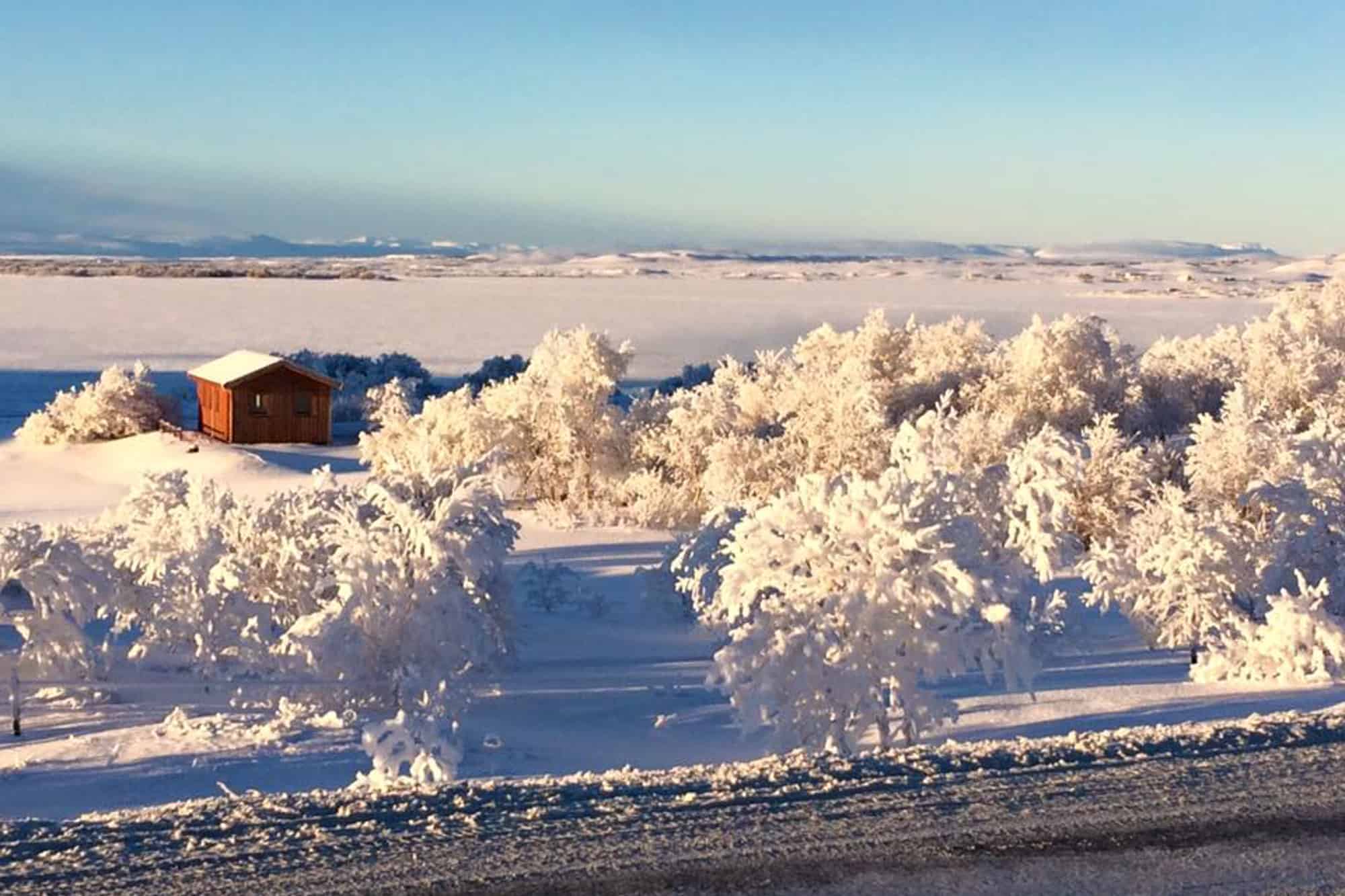 The most popular time to visit Iceland is certainly in the spring and summer. With balmy weather, pristine hiking, and easier access to even the most remote regions, it's clear to see why it's a popular time to visit. 
However, peak season has gotten quite crowded in the past few years, which brings challenges in terms of lodging and sightseeing, and can overtax the tourist infrastructure in place. Naturally, costs also go up significantly during this time.
For that reason, shoulder season (May and September) is a great time to visit as well. There are fewer crowds at big tourist attractions like the Golden Circle, lodging is cheaper and easier to find, and you'll have a bit more peace of mind to enjoy everything you'd like to see. 
While the weather can be a bit unpredictable and September is a particularly rainy month, most things will be open or operating on almost-full schedules. Keep in mind that the Westfjords are often only navigable in summer. While a shoulder season visit is sometimes possible, check the road conditions very carefully and make sure your car has 4WD. 
However, don't count out Iceland in winter! While the lessened daylight hours and snowy conditions keep some folks away, it's an absolute winter wonderland, complete with frozen lakes, snow-dusted ponies, and huge icicles. While it's certainly cold, "Iceland" is a bit of a misnomer: it's surprisingly temperate temperature-wise, and the roads are well-maintained, though keep an eye out for closures due to storms or wind conditions. 
Unfortunately, the downside to a winter visit is that certain parts of the country are completely inaccessible. The Westfjords in particular are usually not doable this time of year – and even if they are, it's still a bit risky. At a minimum, make sure you have an emergency plan and a four-wheel drive vehicle to avoid getting stuck. 
The Icelandic government has a great resource that live-updates road conditions called Road.is that you should check every day, but ultimately, while you'll have to exercise a bit more caution, winter is a splendid time to visit, especially if you're interested in skiing, snowshoeing, or glacier caving.
Relatedly, if you want to see the Northern Lights, the best time to do so is in the fall and winter, due to longer nights. However, keep in mind that it is by no means a guarantee that they'll be visible. Both weather conditions and lighting conditions have to be very particular to see the Northern Lights, i.e., very clear skies and no light pollution. While it's pretty easy outside the big cities to have dark-enough skies, cloud cover will often prevent them from being visible. Be wary of any online source or tour company that implies seeing the Northern Lights is pretty much a guarantee in Iceland. 
---
VISAS | Do I Need a Visa for Iceland?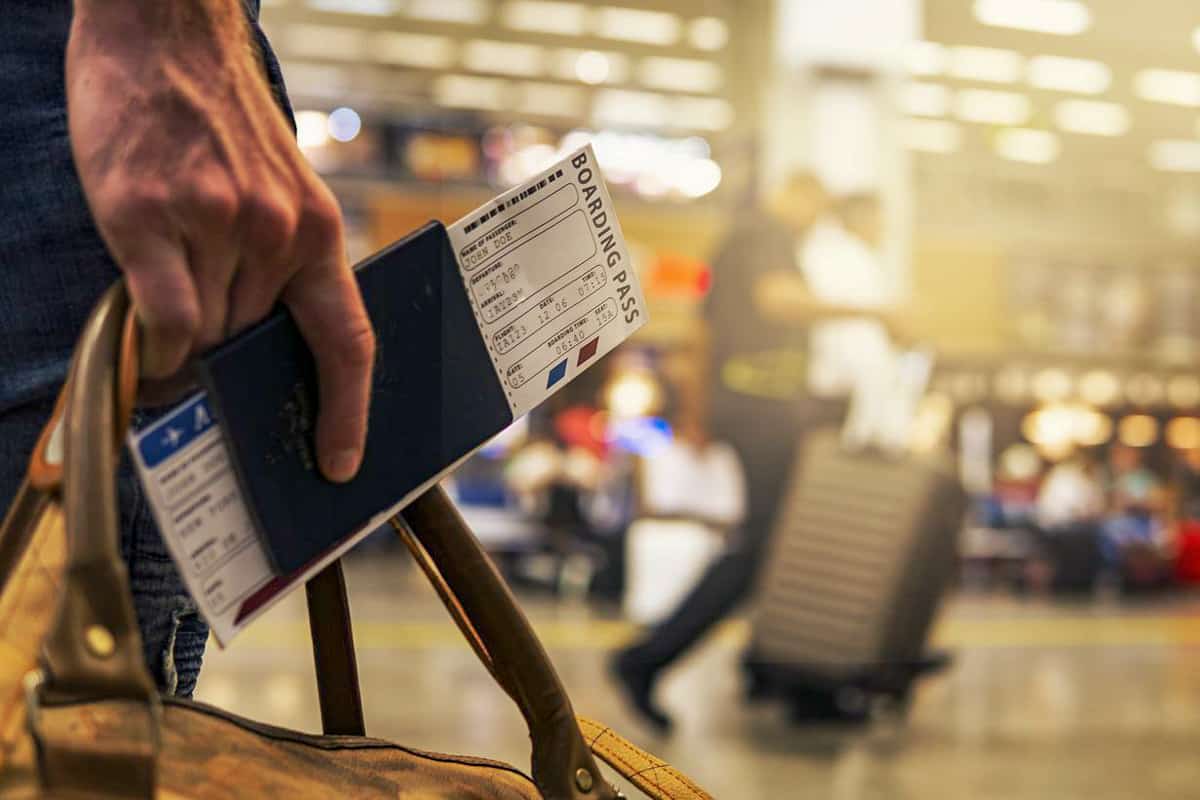 Iceland is part of the Schengen Area, which means that most visitors will either need a Schengen visa or can travel through Iceland visa-free (if they're from a visa-exempt nationality.)  
Most countries in Asia, North America, and South America are exempt from the Schengen visa (including the U.S., Canada, the UK, Japan, and Australia, among others), and EU nationals can also travel visa-free. Both visa-exempt nationalities and visa holders can spend up to 90 days in Iceland.  
If you do need a visa, you can follow the procedures for your country of origin. Note that there are different types of visas for business, sports, studying, etc. – though the tourism one is a good fit for those backpacking or doing similar trips. 
Iceland also has a long-term visa popular with digital nomads called 'long-term remote work visa'. It allows you to stay in the country for about six months, but has a separate application process and some income requirements.
Visa Extensions 
Iceland is not particularly flexible in terms of visas, and usually only extends visas if they were granted for less than 90 days or if there has been an emergency of some kind. Emergency extensions are usually granted for 30 days and conditions are quite stringent.
Border Runs 
Like other Schengen countries, you can reset your time in the Schengen area one time by doing a border run, or a 90-day visit to a non-Schengen country. This starts the clock over, giving you another 90 days in the Schengen member countries. You are allowed to do this one time, and if done correctly, it's totally legal. 
In other words, if you'd like to stay in Iceland longer, you can do so by staying somewhere outside Schengen for 90 days before traveling back into the Schengen zone, where you'll be able to stay for an additional 90 days. Some great options include the UK and Ireland, Bulgaria, and Croatia.
Penalty for overstaying your visa in Iceland 
The internal database shared between Schengen members means that authorities are immediately aware of people overstaying a Schengen visa, and the penalty for doing so can be quite severe. While there are different measures taken for intentional versus unintentional overstaying, consequences can include a fine, as well as being banned for a few years from entering any Schengen member state. Some bans are permanent. Needless to say, this is something you don't want to risk!  
---
HEALTH | Vaccines for Iceland 
Do I need vaccines to travel to Iceland? 
You do not need any additional vaccines outside a normal course of vaccinations to visit Iceland. If you are high risk, ensuring your tetanus booster is up-to-date is recommended, but check with your doctor before departing. 
---
SAFETY | Is Iceland Safe?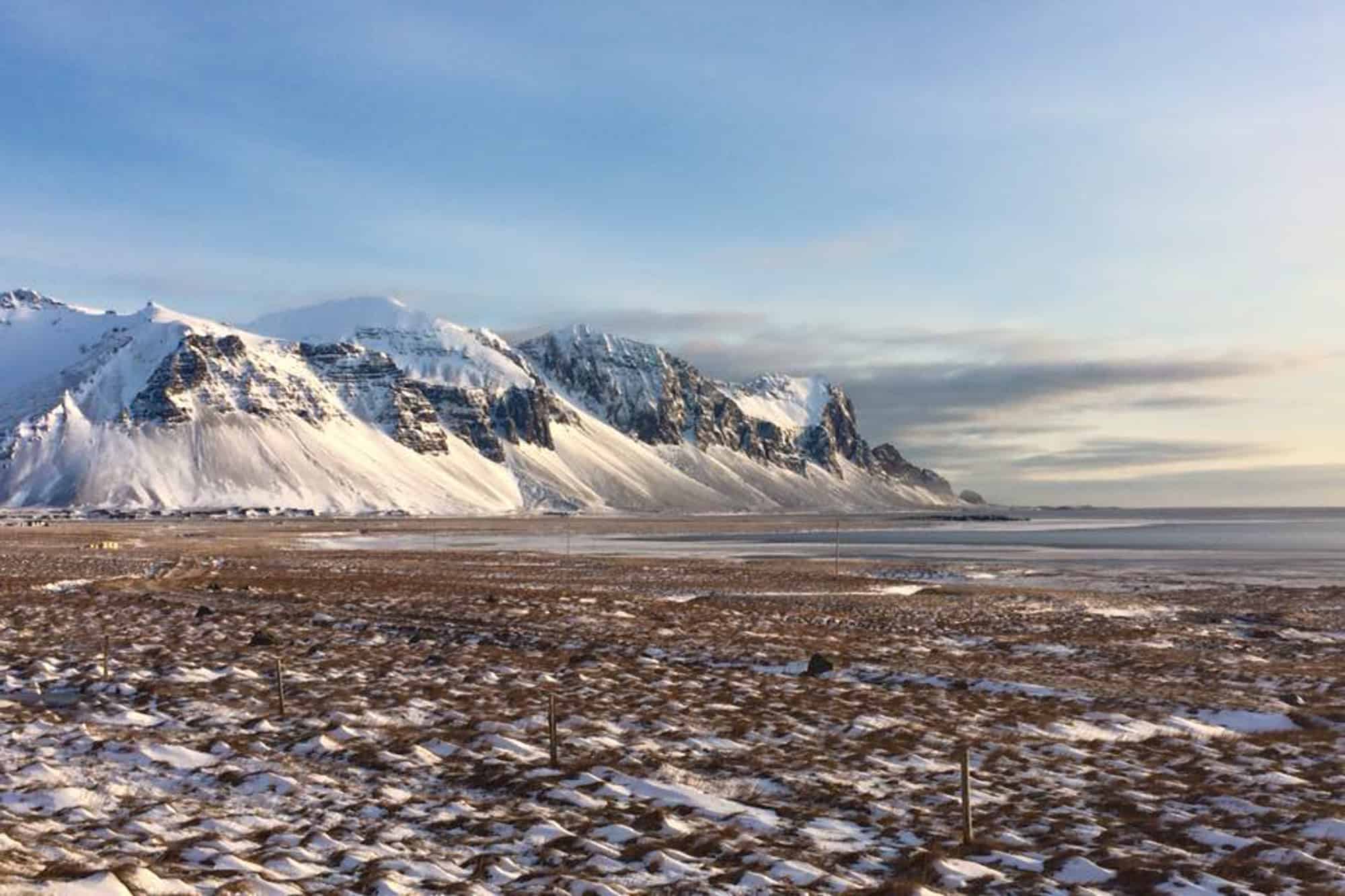 Iceland is considered one of the safest places in Europe, and the world as a whole, with it consistently ranking first on the Global Peace Index. There is very little crime of any kind, and travelers of all stripes will feel safe and comfortable there. The tap water is safe to drink, a nice bonus.  
However, there are some risk factors to keep in mind, namely road and weather-related safety. When driving, pay close attention to signs and road closures, and never drive a car out onto a glacier. Yes… people do it! 
The wind in Iceland can be fierce, so take curves slowly and watch out for other cars, especially on the steep fjord roads. The weather can also change rapidly, so it's always good to be aware of crisis plans, evacuation routes, and emergency numbers. It's also not a bad idea to keep a blanket in the trunk of your car, just in case. 
Relatedly, note that Iceland has a zero-tolerance policy for drinking and driving. If you've had even one drink, you should not operate a vehicle. Make sure to choose a designated driver for any nights on the town in Reykjavík. 
---
TRAVEL INSURANCE | What Is the Best Travel Insurance for Iceland?
It's never a bad idea to have travel insurance in Europe, both for peace of mind and personal safety. While Iceland is very safe, you should still consider having a backup plan for a missed flight, lost luggage, or a tow if you get stuck somewhere along the Ring Road. 
Designed for Long-Term Travellers
Available worldwide
Rolling monthly subscription 
No return date required
Check policy wording for full details 
Insurance Designed by Travellers for Travellers
World Nomads travel insurance policies offer coverage for more than 150 activities.
Get a quote, make a claim, or buy or extend your policy while on the road.
Check policy wording for full details 
Travel Insurance for Europeans
Only insures travellers from Europe
Additional activity packs available
Check policy wording for full details 
---
WHAT TO PACK | What Should I Pack for a Trip to Iceland?
Iceland's weather can be fickle, so it's always good to pack layers – including one rain layer. If you're visiting in winter, winter gear (scarves, hats, gloves, thermal layers, etc.) as well as a heavy down or down-alternative coat will definitely be necessary. Whenever you visit, sturdy shoes are also a must, as well as whatever hiking gear you'd like to bring. 
If you're planning to swim in any of Iceland's pools or thermal baths (and you should!), consider bringing a towel with you so you don't have to rent one at the pool, as well as some flip-flops for the showers. 
Since food is a bit pricier in Iceland, it's not a bad idea to bring granola bars, nut mixes, and other fortifying snacks if you have the space for them in your luggage. Of course, a refillable water bottle is a great thing to bring – Iceland's fresh water is delicious!
👉Read More: Packing List for Europe👈
---
FLIGHTS | Airports and Airlines in Iceland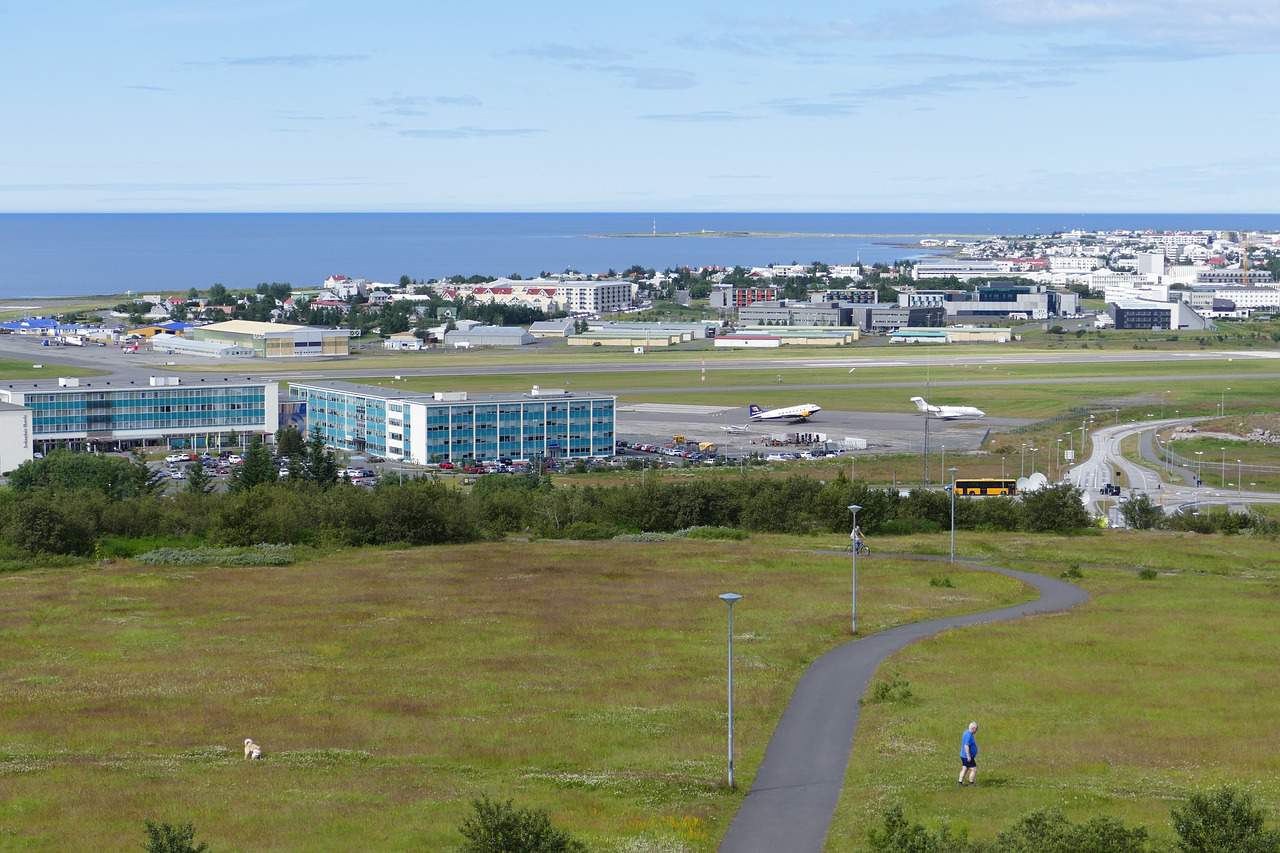 Flying to Iceland 
Most (if not all) international visitors will fly into Reykjavík's Keflavík Airport. There are a few other airports in Iceland, namely the Reykjavík Airport in the city center, which mainly serves Greenland, the Faroe Islands, and domestic destinations, as well as small airports in Akureyri and Egilsstaðir. However, flying into these airports tends to be quite expensive, and not many flights are available in the off-season. 
Alongside national airline Icelandair, a variety of national and budget airlines fly to Iceland, including British Airways, Easyjet, Eurowings, Iberia, EasyJet, Lufthansa, Norwegian, SAS, Swiss, Transavia, Tui, Vueling, and Wizz Air. Iceland's budget airline, WOW Air, is unfortunately now defunct, but Icelandair often has great fares from North America and mainland Europe in particular.   
Flying Within Iceland
As mentioned above, Iceland also has a domestic airport in Reykjavík called the Reykjavík City Airport. From here, you can go to Akureyri, Grimsey, Isafjordur, Egilsstaðir, and other destinations, as well as several locations in Greenland or the Faroe Islands. Internal flights run much more frequently in the summertime and are mostly on smaller aircraft, but again, tend to be fairly pricey. 
---
LANGUAGE 
The primary language spoken in Iceland is Icelandic, but Icelanders learn languages like English, German, French, and Danish while in school, and as a result, are usually fluent or conversational in several languages by adulthood. You likely will not have any trouble speaking English in Iceland, but it is nice to learn basic Icelandic greetings. 
Here are a few to practice on your flight over:
Hello: Halló
Thank you: Takk
Yes: Já
No: Nei
Goodbye: Bless 
---
COMMUNICATION | Phone and Internet in Iceland 
It's really easy to get a SIM card in Iceland. Síminn is said to have the best coverage and reasonable prices, but companies like Orange, 3, or O2 are also options. If you fly in on Icelandair, you can sometimes buy a SIM card directly on the flight! Alternatively, you can purchase one at Keflavík when you arrive, or at convenience stores in Reykjavík or other larger towns. Data is pretty reasonably priced, with prepaid and monthly plans available. 
Note that if you're visiting from another EU country, free data roaming applies in Iceland even though it's not a member state of the EU – its EEA status means that your SIM card will work there seamlessly, so you shouldn't need an Icelandic SIM card.
Many stores, cafés, and restaurants have free WiFi available for customers, and Iceland overall has excellent WiFi connectivity, among the best and fastest in the world. You can also rent a hotspot to take around with you if you'd like.  
---
BUDGET | How Much Does It Cost to Backpack Iceland?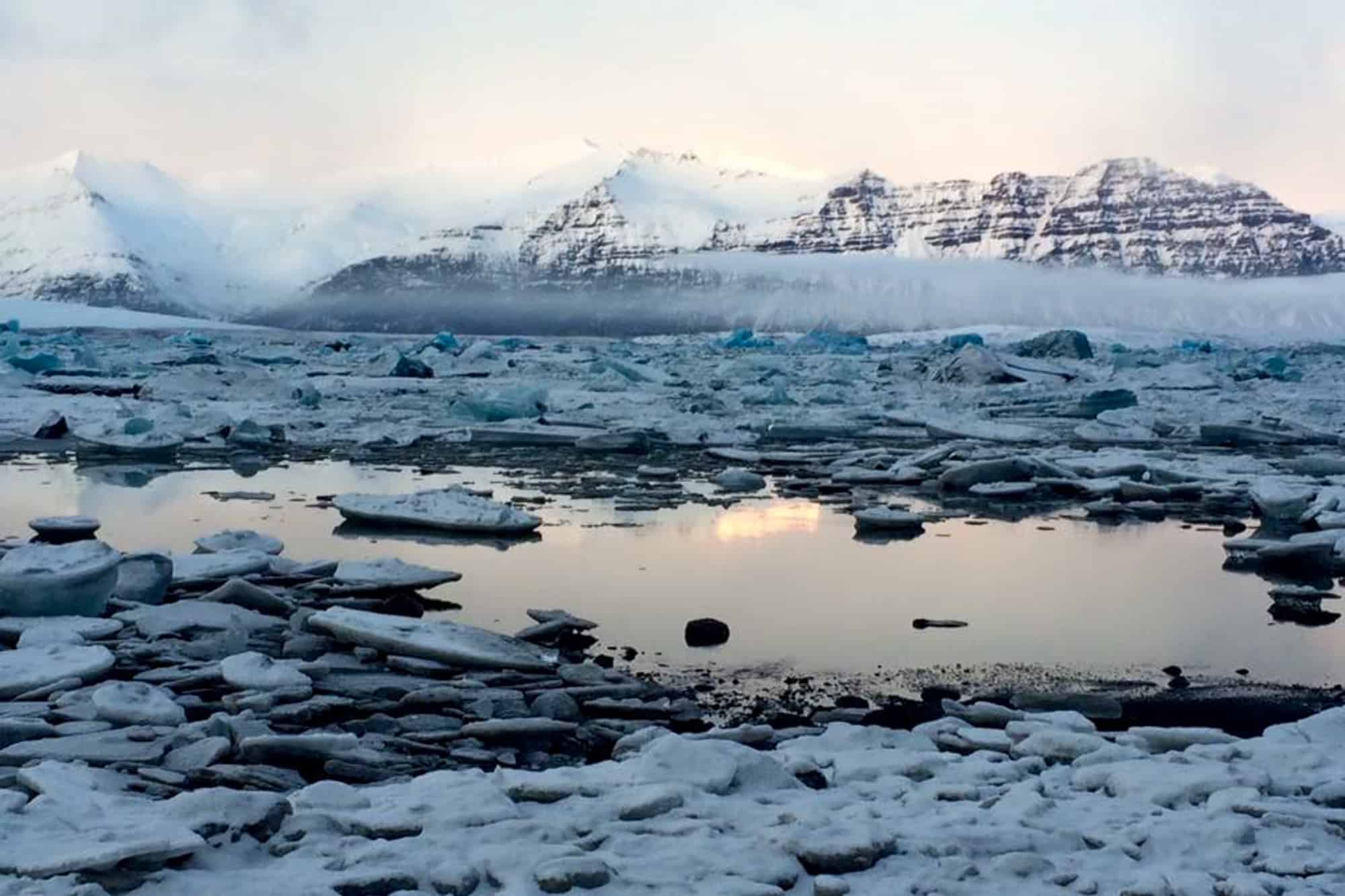 Exchange rate: 100ISK = 0.70USD
Basic backpacker daily budget: $75-150USD
Middle-of-the-road daily budget: $100-200USD
Splurge daily budget: $300USD+
Cost of Accommodation in Iceland 
While an amazing country to visit, it is no secret that Iceland is an expensive destination. As such, you'll need to budget a lot more than usual when seeking accommodation. Even dorm beds with shared facilities can be very costly. To give you an approximate idea of accommodation costs, we've listed a few examples below.  
Dorm room in a hostel: $30-70USD/night
Private room in a hostel: $60-120USD/night
No-frills hotel: $125-175USD/night
Upscale hotel: $300USD+/night
Cost of Food in Iceland
Nothing will strain a backpacking budget quicker than eating out in Iceland. Since a lot of food has to be imported, the prices can be quite high, and it's often a good rule of thumb to shop at grocery stores and stay at accommodations that have kitchens or cooking amenities. 
If you do want to splurge on a meal out, consider trying a lovely bowl of plokkfiskur fish stew, or perhaps a dish with lamb reindeer meat – all Icelandic specialties. The more adventurous among you may want to try hákarl (fermented shark), or svið (a sheep's head dish).
Grocery stores in Iceland aren't as expensive as you may think. In particular, check out the 'bonus' section for imperfect produce or products nearing their use-by date – this is a great way to save money. 
Here are a few price ranges to give you a better idea:
Fast food combo meal (McDonald's or equivalent): $12USD
Casual lunch out: $15USD+
Casual dinner out: $30USD+
Fancy dinner out (excluding alcohol): $85USD+
Cappuccino out: $4USD
Loaf of bread: $3USD
Frozen pizza or dinner entrée: $4 USD
Single serving Icelandic skyr (yogurt): $1.50USD
Cost of Beer in Iceland
Bad news for backpackers… Beer costs around $11USD per pint in a bar in Iceland, and about $7USD if you buy it at a store. In fact, Iceland is one of the most expensive places in the world to drink, and alcohol is taxed extremely heavily by the government (sometimes upwards of 80%). 
Additionally, alcohol can only be sold in specialized shops called Vínbúðin, or you can purchase a controlled amount at the Duty-Free Store at Keflavík Airport when you arrive. 
Cost of Activities in Iceland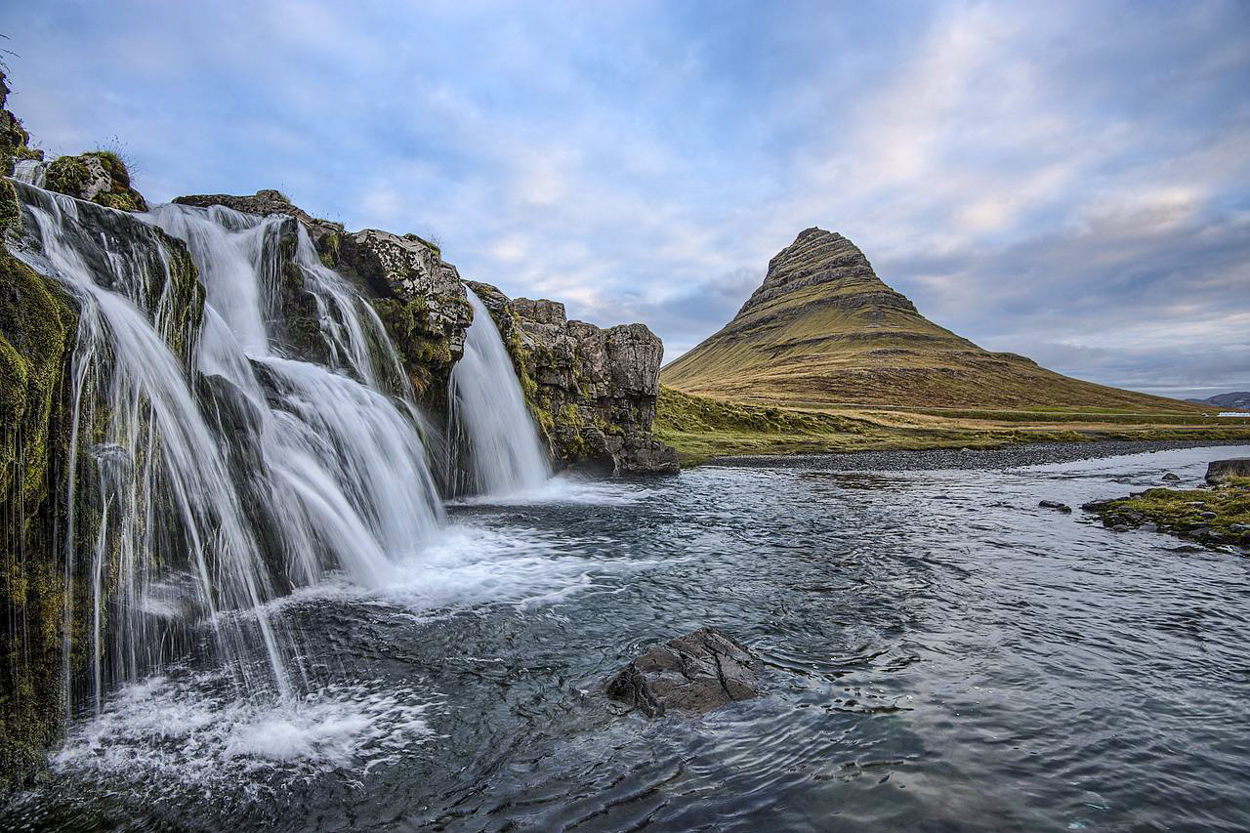 The following list will give you an approximate idea of the costs for popular activities in Iceland.
Whale watching cost from Akureyri: starts at about $75USD
Glacier caving cost from Skaftafell: starts at about $100USD
Golden Circle day tour cost: starts at about $90USD
Northern Lights tour cost: starts at about $50USD
Reykjavík walking tour cost: Free (tip what you choose)
Kerið crater entrance fee: $2.50USD
Mývatn Nature Baths entrance fee: $30USD
Blue Lagoon entrance fee: $50USD (basic) to $500USD (luxury)
---
TRANSPORT | Getting Around Iceland
Iceland does not have a national rail service, but you can explore the country via bus, domestic flight, or sometimes ferry. The public bus system is very high-quality, with scheduled services to many tourist attractions along the Ring Road and in the south of the country year-round. 
In the winter, routes run less frequently and service to the Westfjords is not guaranteed, but it's still possible to plan a trip using the bus system. You can get around larger cities via taxi, but this tends to be very pricey.
If you want to complete all or part of the Ring Road, you'll likely be renting a car. Remember that depending on where you want to go (particularly the Westfjords), you may want to upgrade to 4WD. 
Relatedly, it goes without saying that adding a GPS service or renting a car with one built-in is a highly-recommended safety consideration, especially if you're going a bit more off-grid where cell service will be less reliable. 
The downside to an epic road trip in Iceland is that gas can be quite pricey. If you're venturing into less-explored places, be sure to fill your tank whenever you see a station, as they can be few and far between when you're in more isolated regions. 
---
WHERE TO GO | Places to Visit in Iceland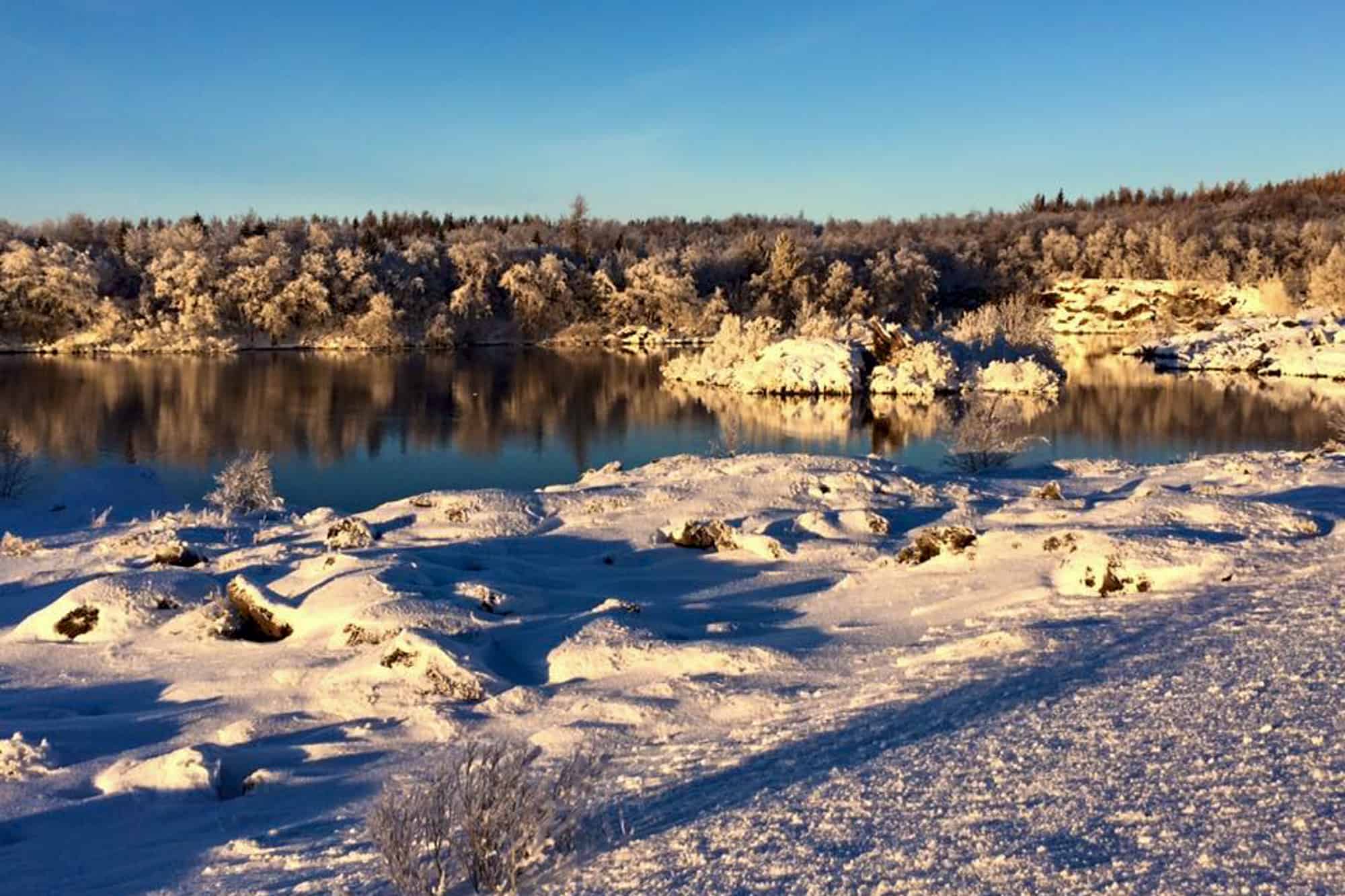 For Outdoors Enthusiasts… ❄️
You'll never want to leave Iceland. In each region, there are countless trails, vistas, and breathtaking scenery that will only leave you wanting more. There are hikes at all activity levels (including the epic Laugavegur trail, one of the best treks in Europe), as well as other seasonal things to do: from swimming, snorkeling, and canoeing in the summer to skiing, snowshoeing, and glacier caving in the winter. 
For Waterfall Seekers… 🏔
You could stay here for decades and not see all of Iceland's waterfalls (more than 10,000!). Ranging from astoundingly tall to astoundingly wide, to small and hidden, visible from the road, and accessible only after a long hike, you could plan your whole trip around waterfalls. As you research, be sure to make a list of the best waterfalls in each area you'll be visiting. 
For Renewable Energy Aficionados… 💡
Iceland is leading the fight against climate change. Running on 99.95% renewable energy and with high usage of geothermal energy (particularly for heating homes), Iceland is a global role model for how to harness and utilize natural resources. Its multitude of volcanoes and hot springs lead to the availability of lots of underground water, and those interested in the future of energy will really enjoy learning about Iceland's innovations. 
For Spa Lovers… 😶‍🌫️
Geothermal energy is also good for something else… naturally powering thermal pools and baths all over the country! Speaking of natural, there are myriad health perks to going for a soak, as the water is full of minerals great for your skin, respiration, and beyond.
---
THINGS TO DO | Top 10 Things to Do in Iceland
1. Wander Through Reykjavík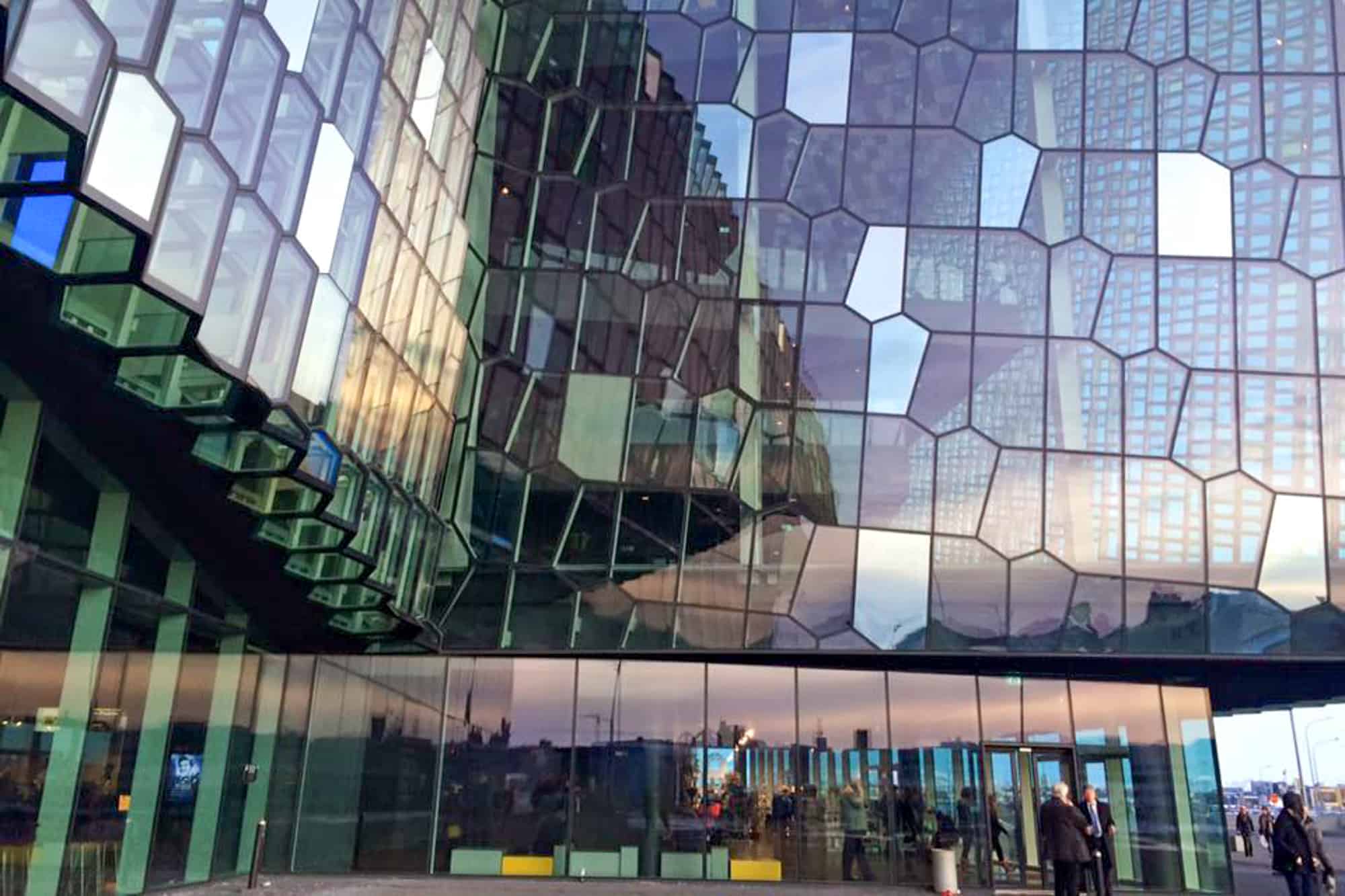 Iceland's bustling capital packs a lot of bang for its buck, with an emerging foodie scene, cool Nordic architecture, and fun bars and nightclubs. Main drag Laugavegur Street is a great place to stock up on any essentials and peek into the Visitor Center, and the sunrise from the top of the Hallgrímskirkja Church tower can't be missed. Meander over to the Old Harbour and Harpa Concert Hall for beautiful views of the sea.     
2. See the Highlights at the Golden Circle
If you have limited time in Iceland, the Golden Circle is your best bet for seeing a little of what makes the country so special. Comprising Þingvellir National Park (where you can walk across the Continental Divide), the massive Gullfoss Waterfall, and the Geysir Geothermal Area, it's a great taste of what Iceland has to offer. Unfortunately, it's often extremely crowded, so try to arrive at each site early.  
3. Hike the Kerið Crater
Just a short detour from the Golden Circle in Grímsnes lies a breathtaking volcanic crater lake called Kerið. While there are several crater lakes in the area, Kerið is an easy and spectacular add-on to your Golden Circle day. The hiking loop around the top is only about a mile in diameter, and the views below are wonderful. Note that if you're visiting in winter, the road to Kerið is a bit difficult to navigate without 4WD. 
4. Stroll Along the Reynisfjara Black Sand Beach in Vik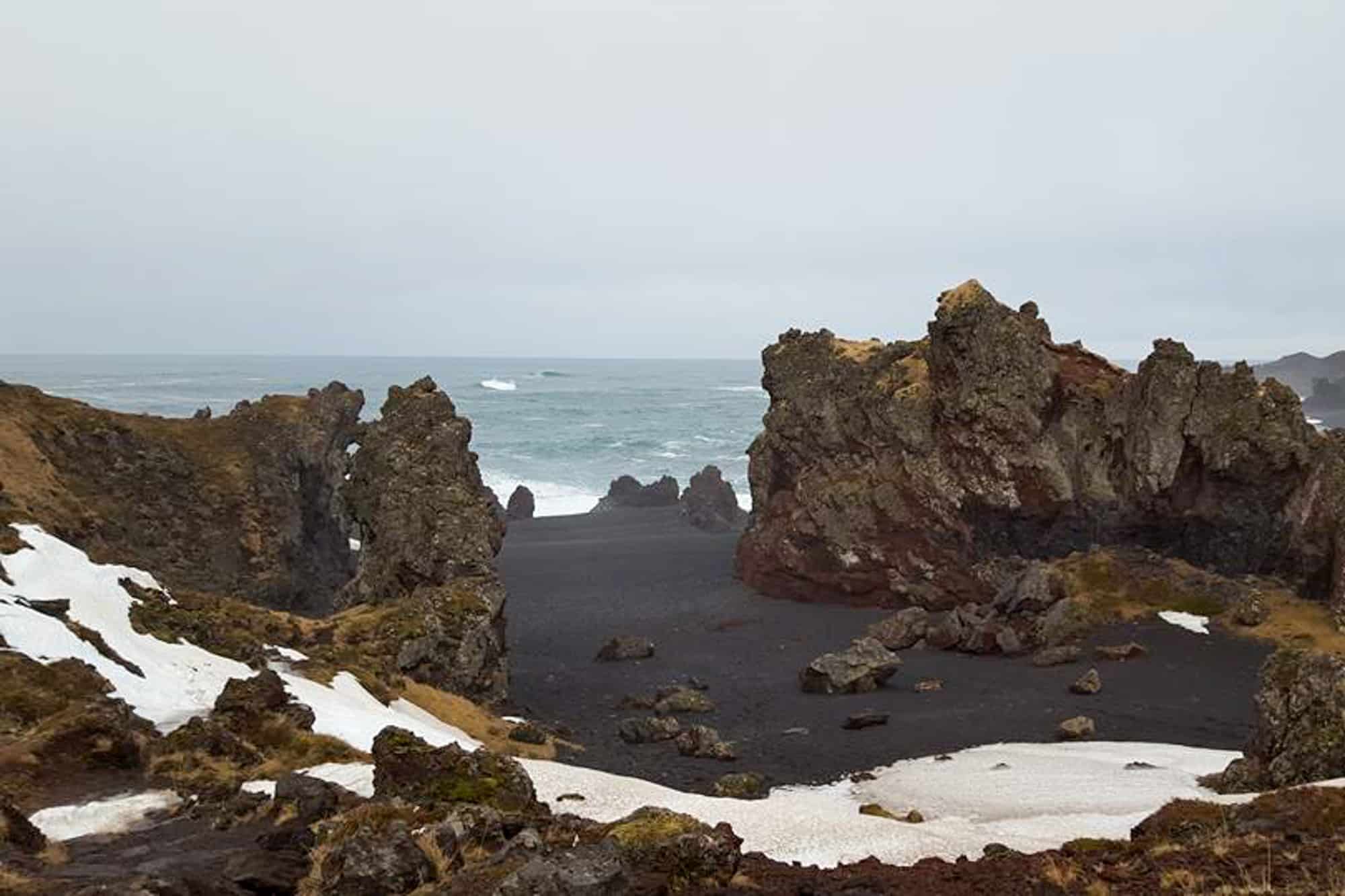 While not the only black sand beach in Iceland, Reynisfjara is perhaps the most iconic. The deep black color of the sand is due to the erosion of volcanic rock over time, and it lends the area an otherworldly vibe. The water is extremely cold, so swimming isn't always possible, but a stroll along the beach to admire the basalt cliffs is worth at least a pit stop.    
5. Visit the Sólheimasandur Plane Crash Site
Fairly close to Vik is the site of a 1973 plane crash on Sólheimasandur beach. A US Navy plane heading to a naval station in Keflavík encountered severe icing en route and had to make an emergency landing. While everyone on the plane survived, the plane itself crashed. It remains remarkably intact today, though, and is a cool (and slightly spooky) place to check out.  
6. Check Out Mývatn
The junction of outdoor adventures and R&R beckon at Mývatn, with ample opportunities for hiking, swimming, mud bathing, spa days, and more. You can soak and relax in the naturally-steamy pools at Mývatn Nature Baths or indulge in some hot springs at Hverir. If hiking is more your speed, check out Dimmuborgir's lava formations. Game of Thrones fans will enjoy a visit to the 'Jon Snow cave' nearby, called Grjótagjá. 
7. Watch Sunset at Jökulsárlón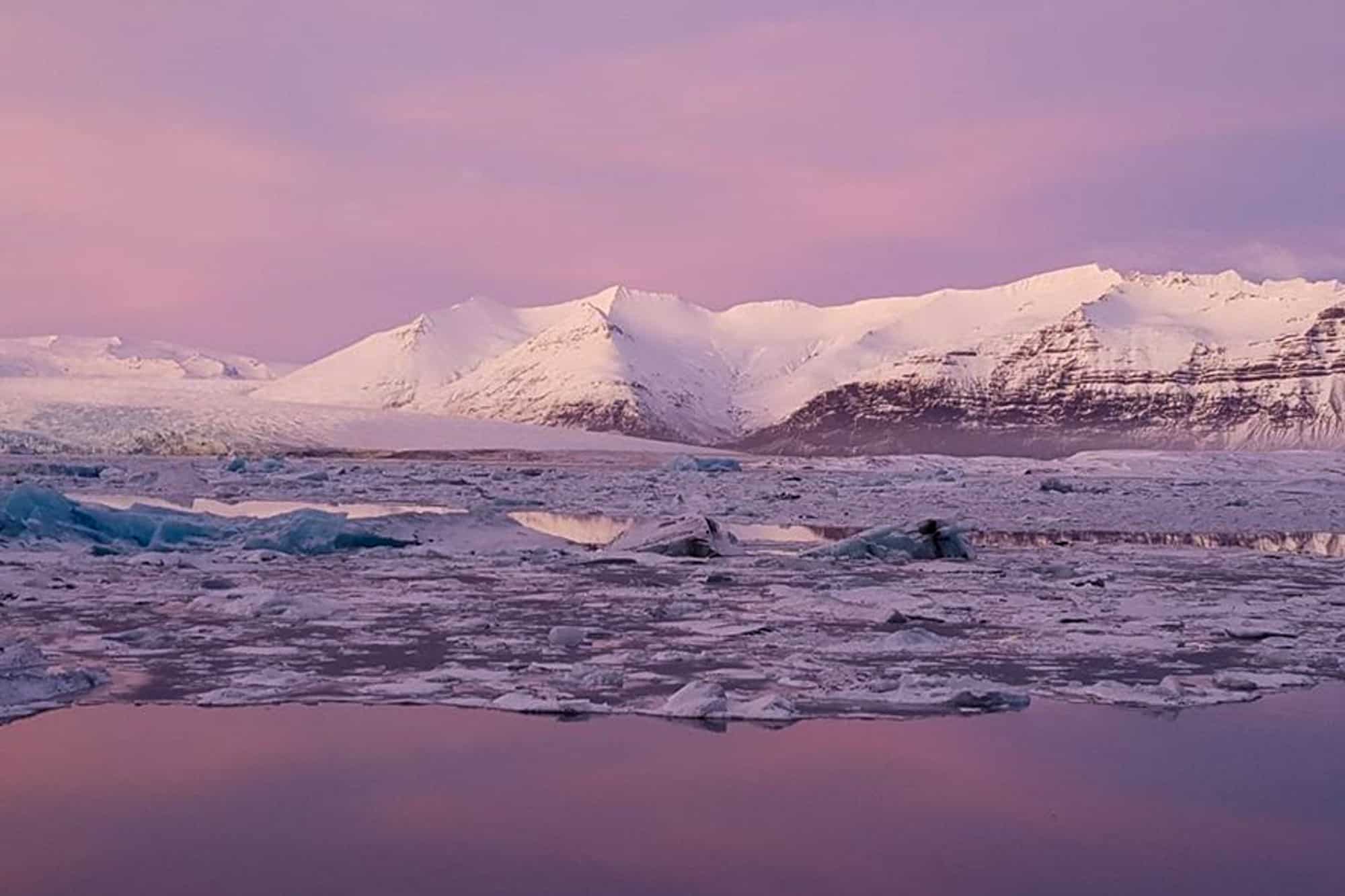 A truly bucket list item is seeing the sunset at Jökulsárlón glacial lagoon. Chunks of icebergs serenely float by, seals swim around placidly, and the whole scene seems conjured up by Photoshop, but it's real! Be sure to arrive well before sunset to stake out the best spot for photos. 
8. Spot Natural Wonders in Vatnajökull National Park
Home to two astounding glaciers, Skaftafellsjökull and Svínafellsjökull, as well as ample hiking trails, waterfalls, mountains, and scenic vistas, there is an embarrassment of riches to explore in Vatnajökull. If you visit in winter, definitely go glacier caving in Skaftafell, a fabulous opportunity to see inside a naturally-occurring ice cave, and don't miss checking out Europe's most powerful waterfall, Dettifoss, also located inside the park. The more intrepid among you can also hike the Öræfajökull Volcano up to its snow-capped peak, called Hvannadalshnúkur.
9. Go Whale-Watching at Akureyri
Akureyri is Iceland's second-largest city, offering amazing views of the Eyjafjörður Fjord in a snuggly Nordic setting. Akureyri is also a fabulous location for seeing bottlenose, humpback, and minke whales, with many tour options departing from town. In the town itself, there are a few museums and a botanical garden, as well as nice restaurants and accommodation options.     
10. Explore Snæfellsjökull National Park and the Snæfellsnes Peninsula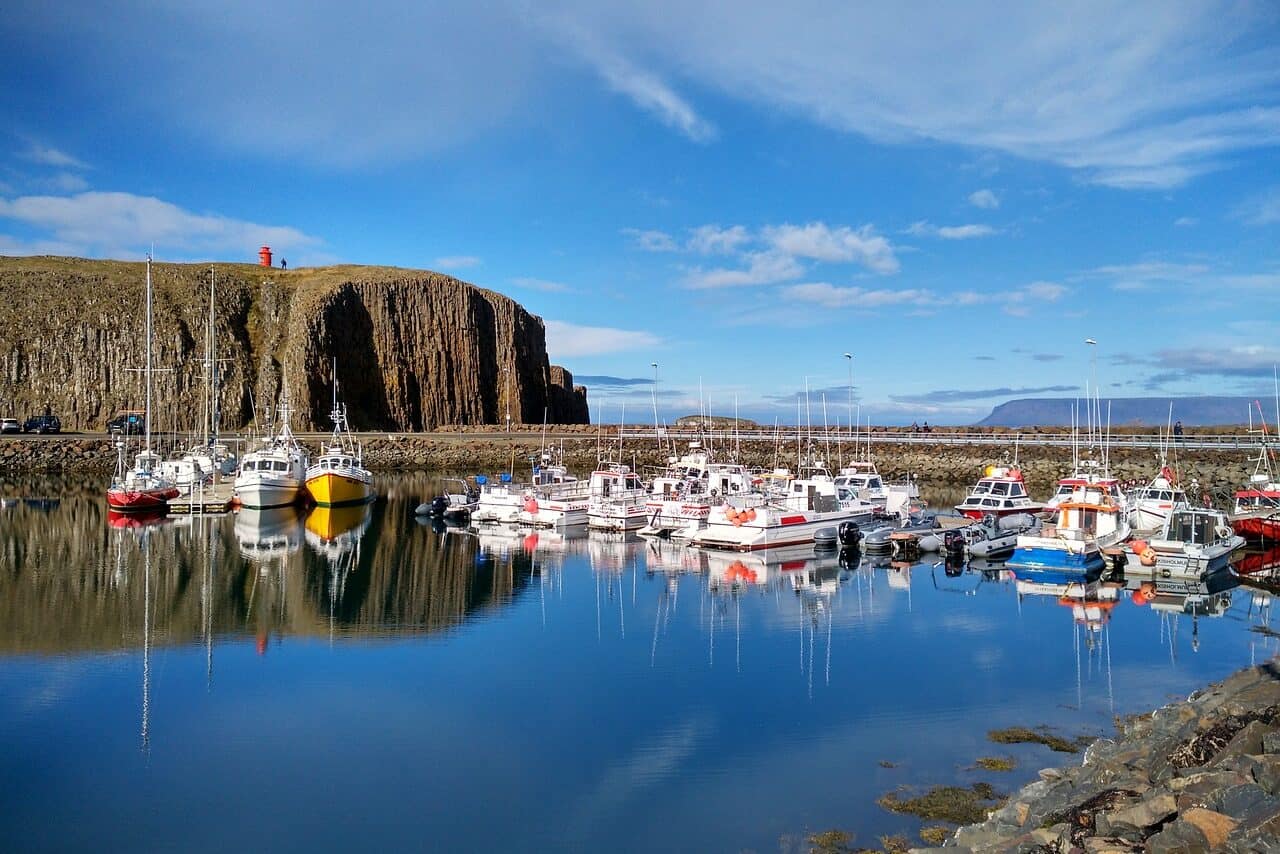 A stunning example of Iceland's biodiversity, the Snæfellsnes Peninsula is home to the glacier-topped Snæfellsjökull Volcano, lava fields, beaches, waterfalls, and more. It's a bit less crowded than the Golden Circle and also easily accessible from Reykjavík. Don't miss the Búðakirkja Black Church and the neat orange lighthouse at the cliffs of Öndverðarnes, called Svortuloft. Oh, and fun fact: Jules Verne used Snæfellsnes as his inspiration for the entrance to the Earth's core in Journey to the Center of the Earth.    
Iceland is a magical place, begging to be explored – be sure to share your favorite Iceland experiences in the Europe Backpacker community!