Safety is a massive factor when it comes to travel. After all, no one wants to visit somewhere where they'll be constantly on edge, looking over their shoulder! Luckily for potential visitors, Europe is generally a very safe continent.  But what are the safest countries in Europe? 
If you're looking to plan your very own Euro trip, you've come to the right place. To help you choose your next destination, we've dived into all the facts and figures to put together this list of the safest European countries. 
---
Related: (opens in new tab)
---
How Did We Decide the Safest European Countries?
To assemble this list of the safest countries in Europe, we have used our own travel experience, combined with the results of the Global Peace Index (2022 edition). This annual report compiled by the Institute for Economics and Peace (IEP), weighs up a number of factors to determine the world's safest countries, including perceived criminality within society, crime rates and militarisation. 
Each country is given a ranking and then put in a league table. 163 countries are listed in the GPI and as of 2022, seven of the safest countries in the world are located in Europe. That is quite some achievement! 
To make it easy for you to cross-reference the countries listed, we have clearly stated their position within the Global Peace Index along with their GPI score, based on the many factors used to compile the report. To provide some context, every country listed below has a better GPI rating than the United States which sits at position 129 out of 163. 
---
The Top 7 Safest Countries in Europe
Disclaimer: International travel safety advice can change quickly and often without warning. Before you visit any destination, you should always do your own research to ensure that you understand any potential risks associated with visiting a specific country. 
1. Iceland
Global Peace Index ranking: 1/163
Global Peace Index score: 1.107
According to the GPI, Iceland is officially the safest country in Europe. In fact, it is actually the safest country in the world and has been since the introduction of the GPI back in 2008! With a small population of around just 350,000, visitors to Iceland report describing a warm welcome and community feel.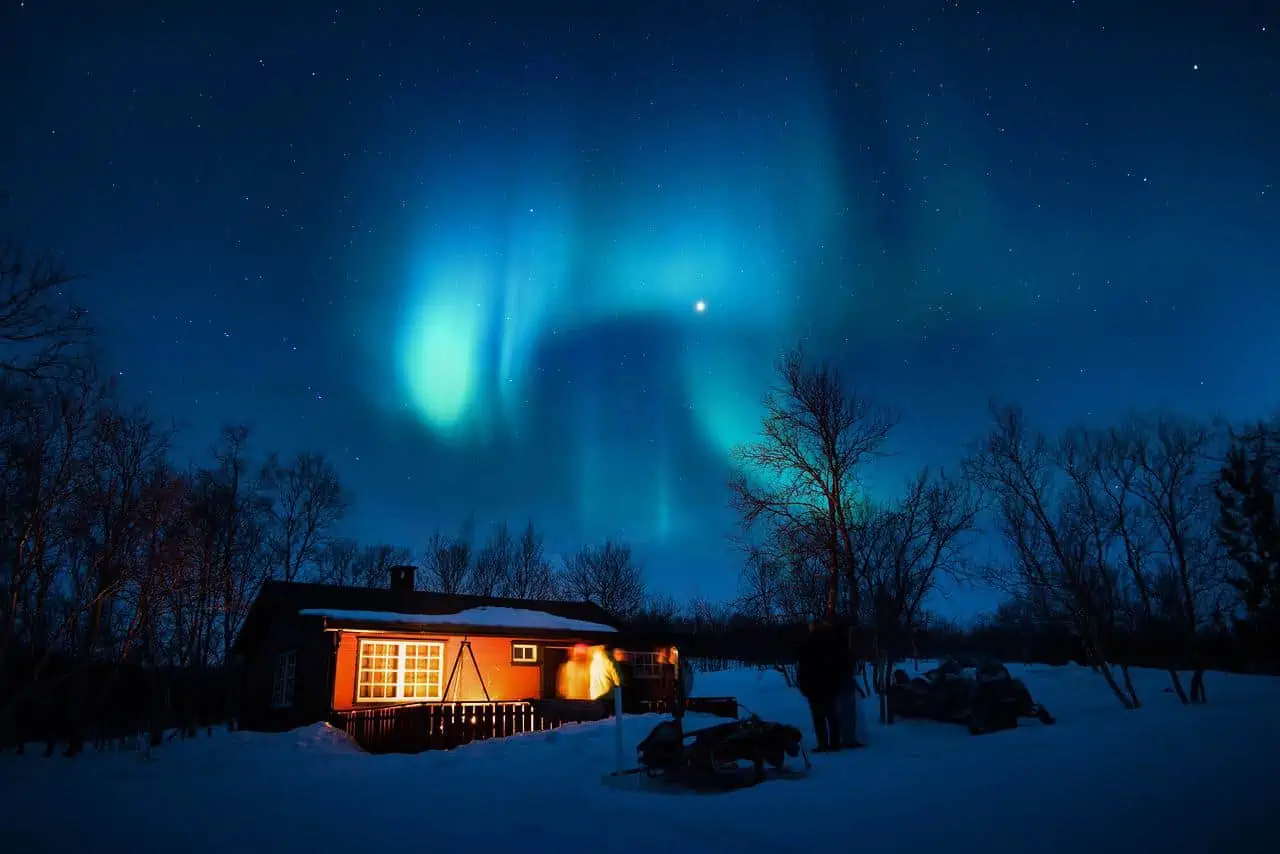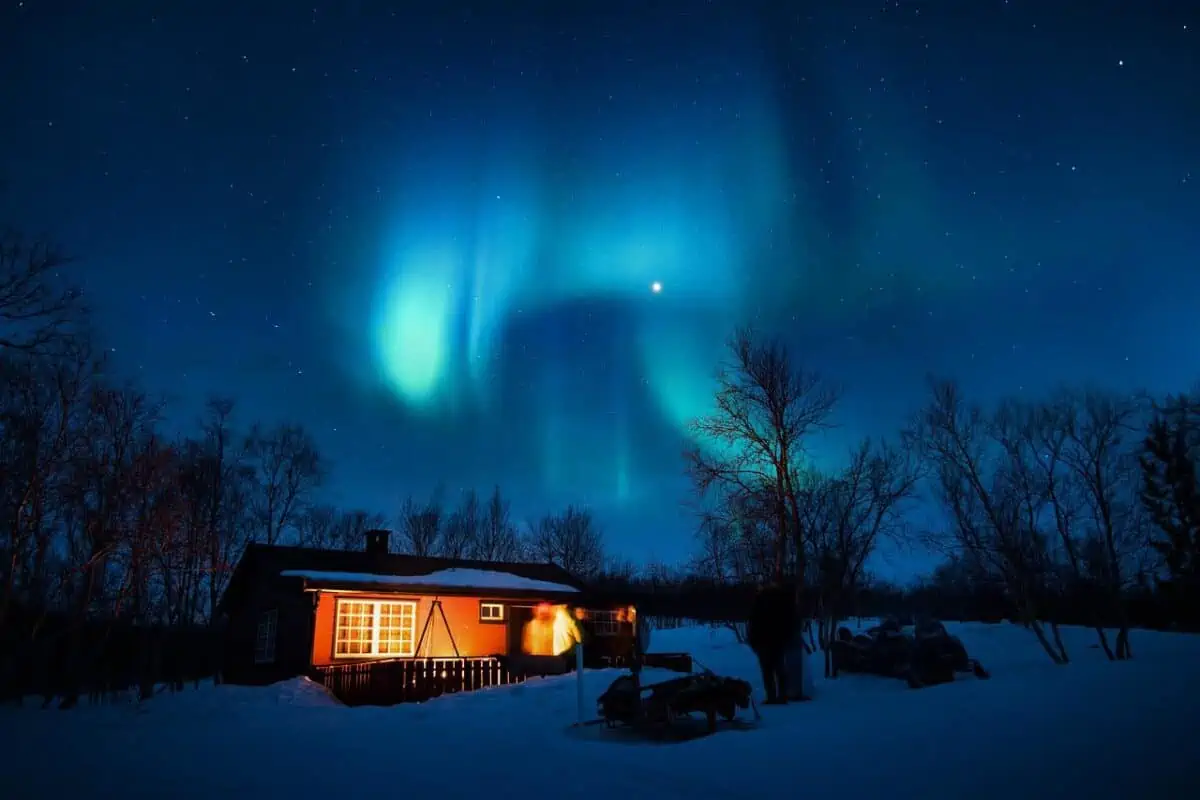 Unlike in most countries, petty crime is uncommon here with more serious and violent incidents being outright unusual. As such, it is a great destination for solo travellers. Relatedly, Iceland was again recently ranked the most gender-equal country in the world, making it a great destination for women. 
Arguably the biggest concern for travellers to Iceland should be the impact of the almighty Mother Nature. Iceland is known for its epic landscapes and rugged terrain but this can present additional risks. Flooding, avalanches and landslides can and do happen. These kinds of events can also have an impact on road travel, causing main routes to be closed, sometimes for months at a time. 
Well known for its challenging and rewarding treks, hikers visiting Iceland should make sure to keep a close eye on weather conditions as storms can pull in quickly and pose a danger to those on the trails. Likewise, those trekking should always make sure that they are carrying a GPS, especially in more remote areas of the country.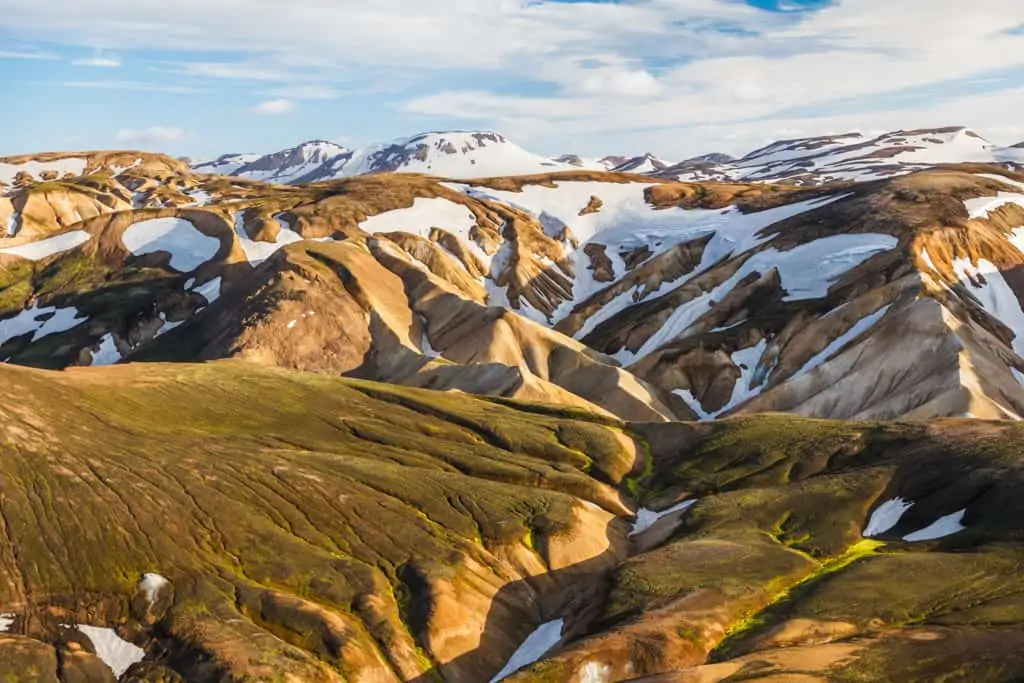 Traveller Highlights in Iceland:
Take on one of Europe's best hikes! The Laugavegur Trail is a multi-day trek which weaves through the epic landscapes of southern Iceland. 
Drive the famous Golden Circle. Arguably the country's most famous road trip, this route will showcase national parks, geysers and even thermal baths! 
Marvel at the northern lights. Also known as the aurora borealis, Iceland is one of the best places in the world to see this natural wonder. 
Laze in the Blue Lagoon spa. Thermal baths and incredible views? Sign us up! 
Go chasing waterfalls. For photographers and nature lovers alike, the incredible Dettifoss waterfall will not disappoint.
2. Ireland
Global Peace Index ranking: 3/163
Global Peace Index score: 1.288
Famous for its fabulously friendly welcome (top o' the morning to ya!), Ireland is the second-safest country in Europe. Every year, the country attracts millions of visitors, most of whom visit to check out the lush green landscapes, dramatic coastline and rich cultural heritage. It has also become increasingly popular with genealogy tourists.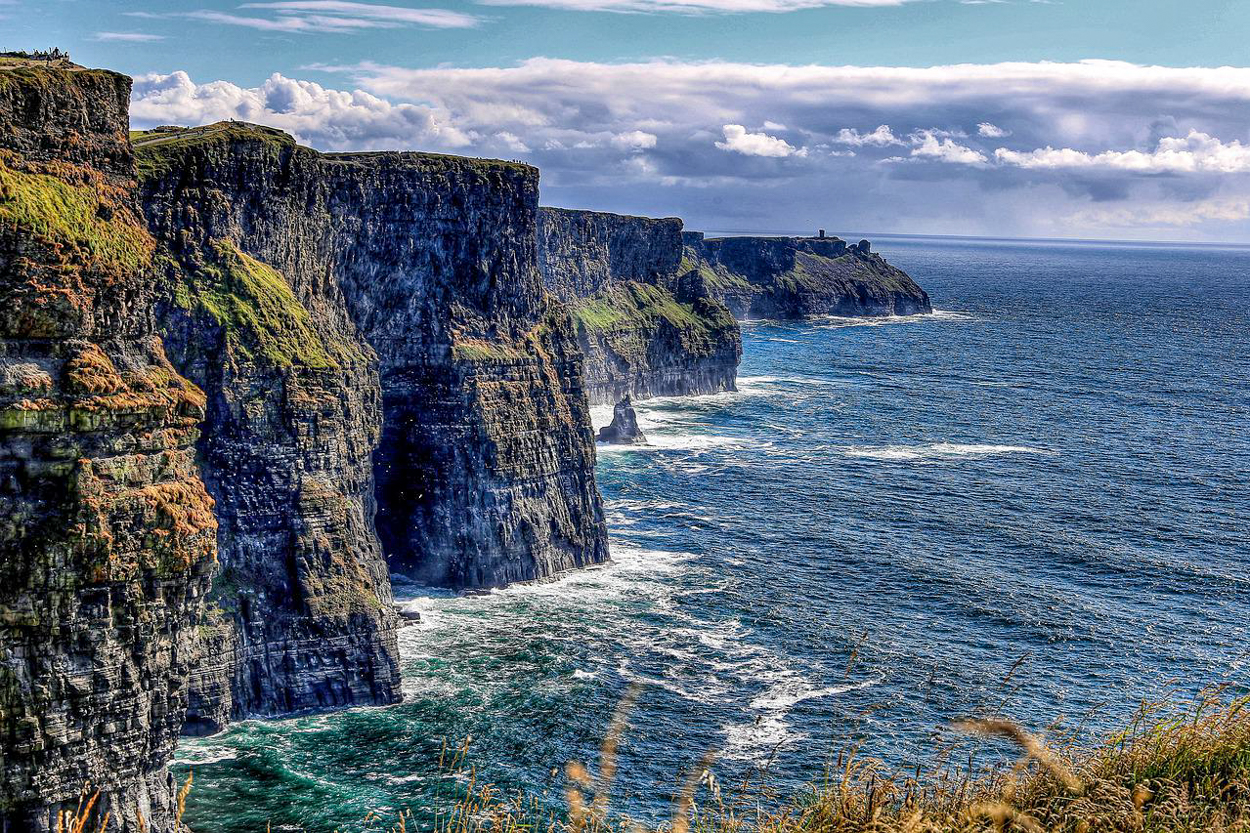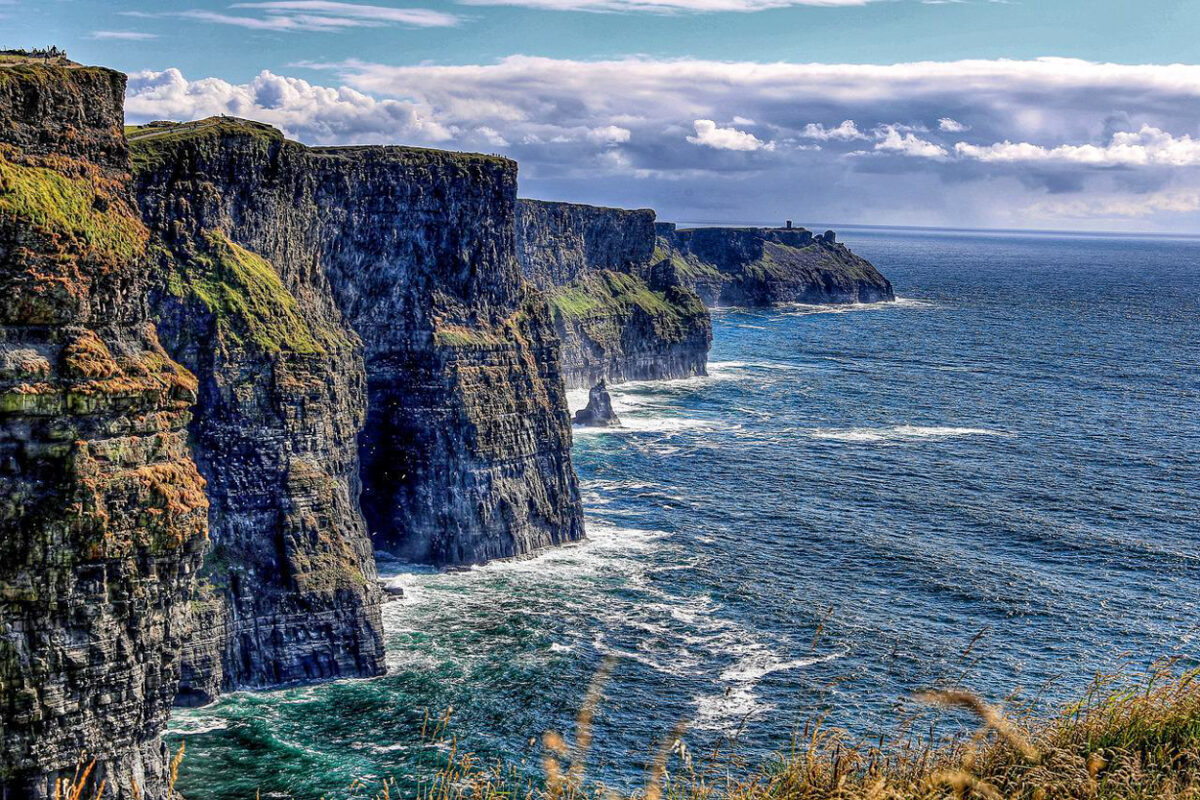 The transport infrastructure in Ireland is pretty good and the roads are generally well maintained – however, you should always be aware of potholes, especially in more rural areas. If you are planning to rent a car for your trip, keep in mind that in Ireland they drive on the left-hand side. 
Crime levels in Ireland are generally pretty low but you should still follow basic personal safety protocols to protect yourself and your belongings, especially in larger cities such as Dublin. Most crime tends to occur when alcohol has been involved so don't linger on the streets after a night out and get a taxi back to your accommodation. 
The Cliffs of Moher are one of the country's largest tourist attractions and understandably so. If you are visiting this area, take heed of any warning signs and do not veer from the established walking paths. There have sadly been incidents of some travellers falling to their deaths after straying from the official trail.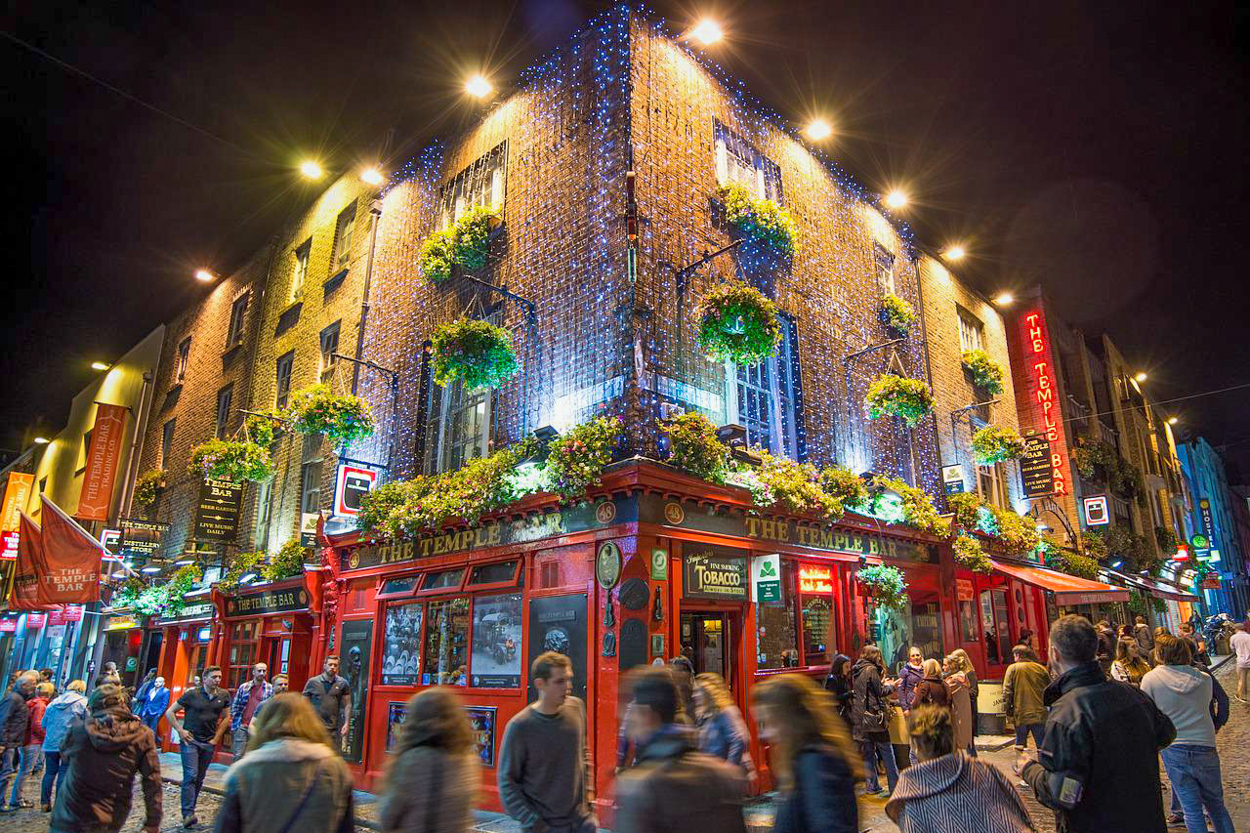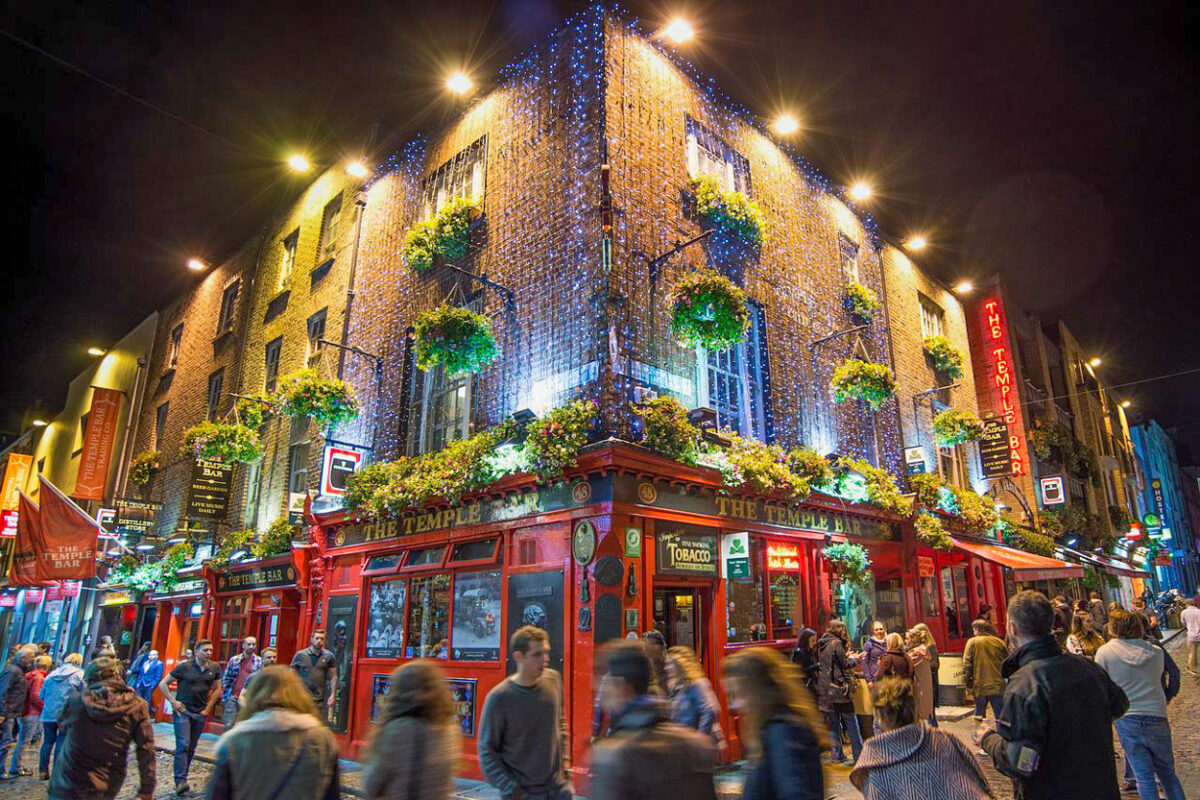 Traveller Highlights in Ireland:
Enjoy a night out at Temple Bar in Dublin. Trust us when we say that the Irish know how to party! 
Walk along the Cliffs of Moher. These vertigo-inducing cliffs offer jaw-dropping views out to the Aran Islands.
Road trip the Ring of Kerry. This 11-mile loop is a great way to take in the sights and sounds of Ireland. While it can be driven in around three and half hours if you don't stop, we recommend turning this into a day event! 
Take a trip to Skellig Michael. Used as the filming destination for Star Wars: The Force Awakens, Skellig Micheal is home to an island monastery and promises to be a magical stop on any Ireland itinerary. 
Kiss the Blarney Stone. Located at Blarney Castle, this tradition has been around for centuries. It is said that visitors that kiss the Blarney Stone will be given the gift of persuasiveness and eloquence. Who doesn't want a bit of that?!
Want to learn more about the world's safest countries? Check out the following posts:
3. Denmark
Global Peace Index ranking: 4/163
Global Peace Index score: 1.296
With low levels of organised conflict and violent crime, Denmark is a very safe destination. Much like other Scandinavian countries, Denmark is a frontrunner when it comes to social issues and the happiness levels of its population.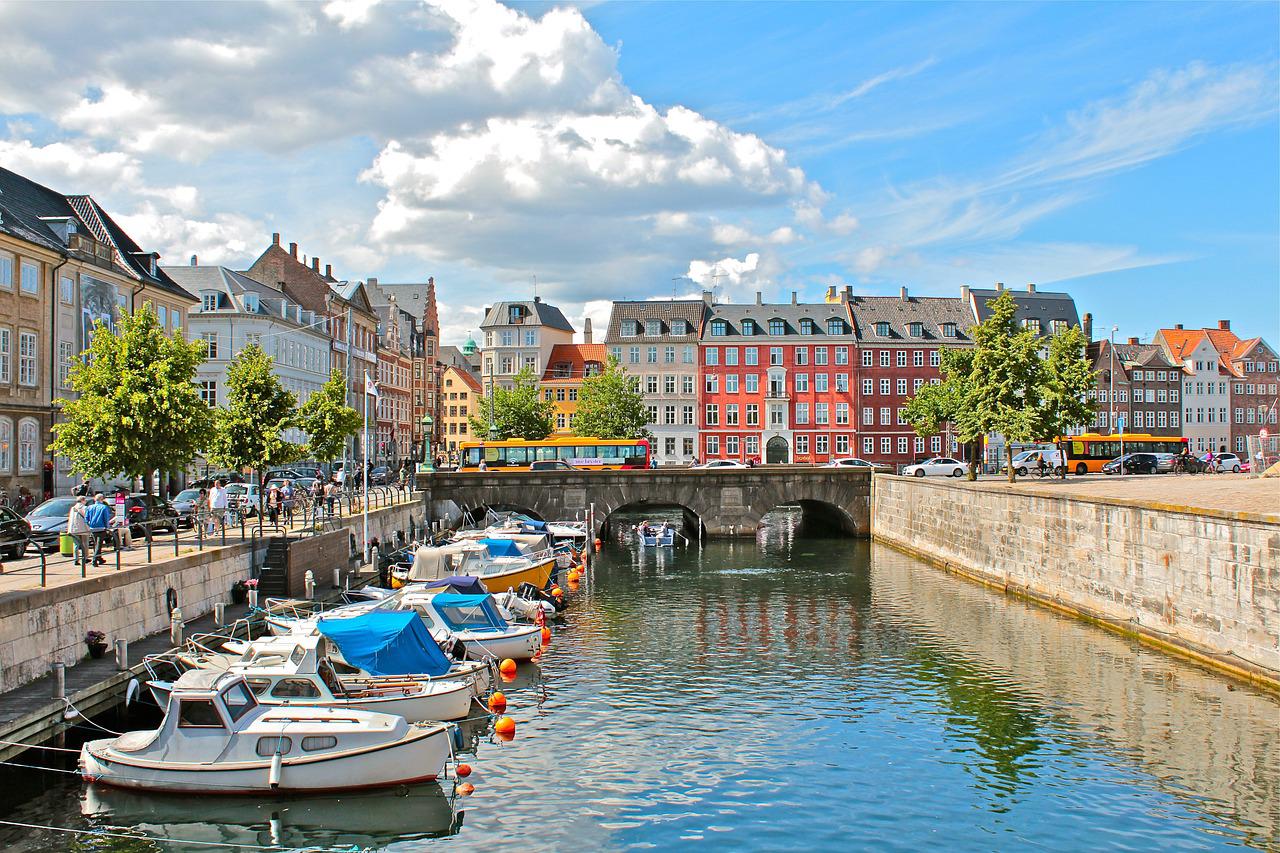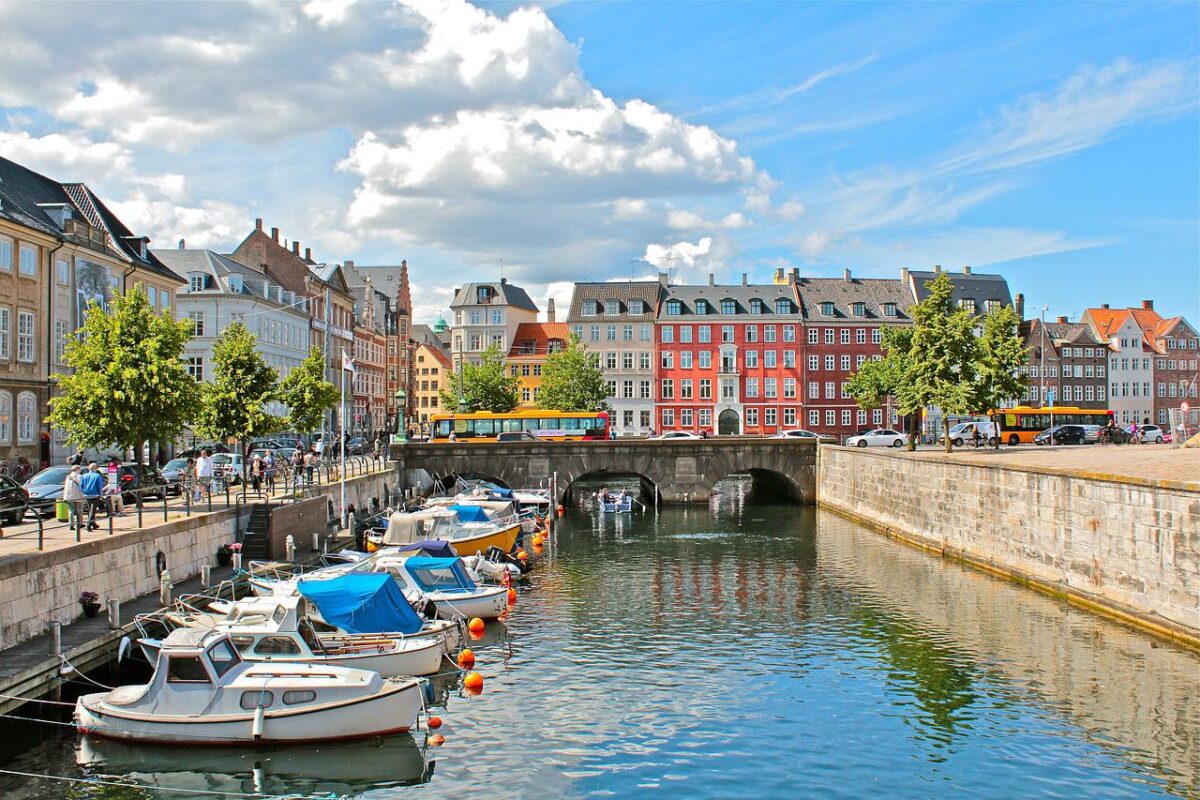 Petty crime is low even in the big cities, although we always advise keeping your valuables close and not leaving your belongings unattended. In 2021, Copenhagen was christened the safest city in the entire world by the Economist. 
The risk from natural disasters is pretty much non-existent in Denmark and the road rules are usually obeyed. If you are a pedestrian, you will also be expected to obey the rules of the road. There are heavy fines and potential prison time for those caught drunk driving or speeding. 
Tourist infrastructure in the country is generally very good and it is easy to get around. Despite English not being the national language, most locals will have some degree of conversationality so if you get lost, just ask someone for help and they are likely to oblige.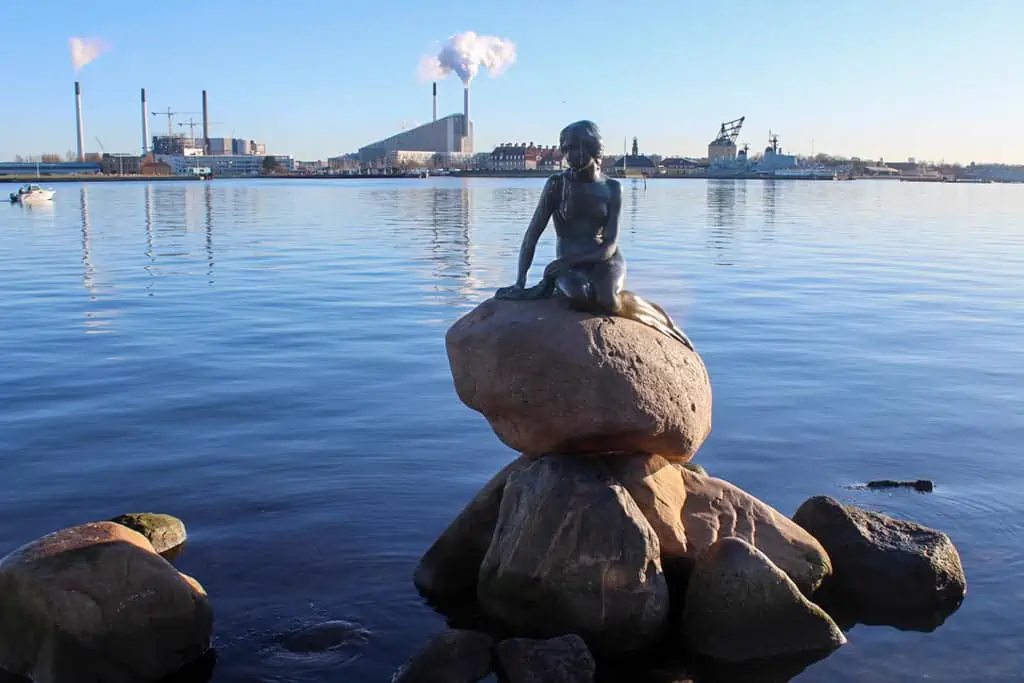 Traveller Highlights in Denmark:
See the Little Mermaid in Copenhagen. Inspired by Hans Christian Andersen's character, this statue was given as a gift to the country in 1913. 
Visit the Viking Ship Museum. Situated in Roskilde, this museum provides an excellent insight into the history of Denmark and the world's most fearsome seafarers. 
Take in the sights by bike. As one of the flattest countries in the world, Denmark is a haven for cyclists.
Explore Kronborg Castle. Believed to be in part the inspiration for Shakespeare's play Hamlet (despite the Bard never having visited himself), this impressive fortress is a must-visit. 
Be a kid at Legoland. Who said that grown-ups can't still play with Lego?! 
4. Austria
Global Peace Index ranking: 5/163
Global Peace Index score: 1.3
Let's have a show of Hans for everybody who expected Austria to be on our list of safest European countries… (See what I did there? 😉) Bad puns aside, Austria has long been a popular destination with travellers looking to visit Europe.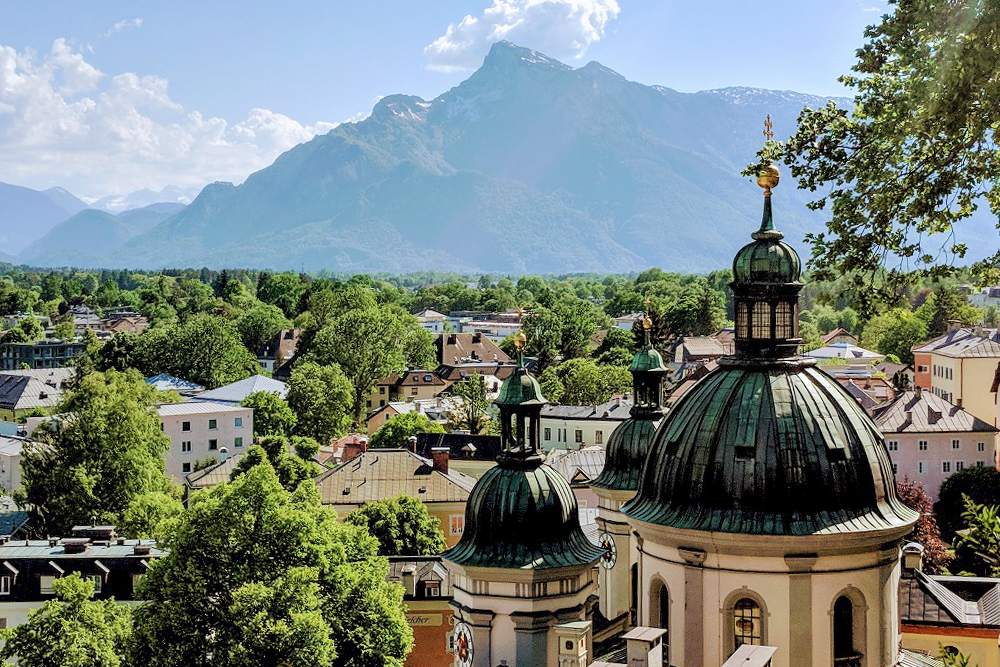 It is overall incredibly safe, with all crime levels pretty low. There is risk of being pickpocketed on public transport but this is far from a common occurrence. As with any visit to a place you're not familiar with, the best advice is to keep your valuables hidden and be vigilant when you're out and about. 
Austria is a great destination for first-time travellers because it has a rich cultural history to explore. Many people speak English in the country so if you get lost or need help, you will likely share a common language, at least to some degree. 
Best known as a winter destination for its amazing skiing, travellers should be aware of the usual risks associated with alpine destinations. Avalanches and mudslides happen and you should always make sure to check the weather before you head out for the day. As always with any kind of adventure activity, tell somebody where you are going before you leave.
Traveller Highlights in Austria:
Go skiing. Austria is one of the best winter destinations in the entire world!
See where the Sound of Music was filmed. It might be an oldie but it sure is a goodie! This classic movie starring Julie Andrews was shot all around Salzburg and is a must-do for any fan.
Visit the Music Capital of the World. Vienna is the home of musical prodigies such as Mozart and Beethoven!
Explore the cute Christmas markets. For around a month, tiny winter wonderlands pop up in different cities all over the country!
Check out Treppe ins Nichts. Also known in English as 'The Stairway to Nothingness', this glass shelf offers incredible 360 views (if you're brave enough! 😱). 
5. Portugal
Global Peace Index ranking: 6/163
Global Peace Index score: 1.301
Portugal is a hugely popular destination for backpackers, expats and digital nomads travelling Europe. With astounding coastline, slick cities, rich culture and mouthwatering cuisine, Portugal is a great all-round destination.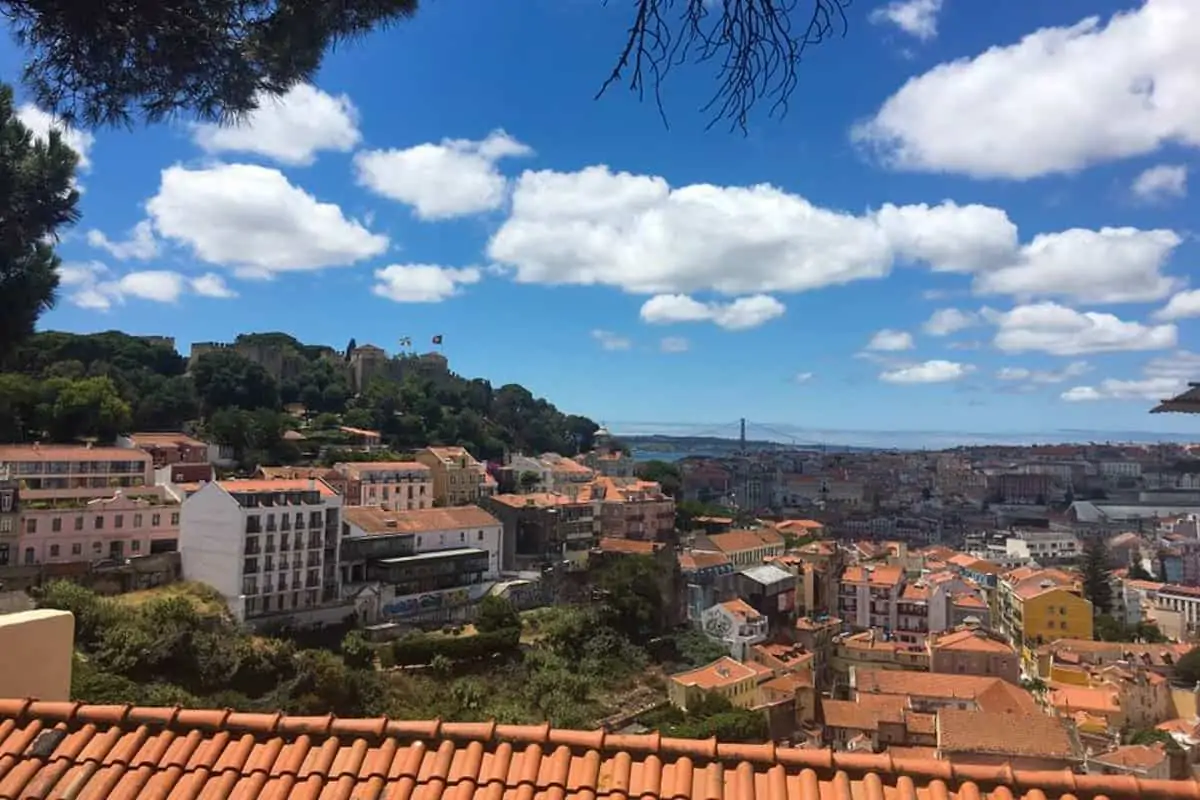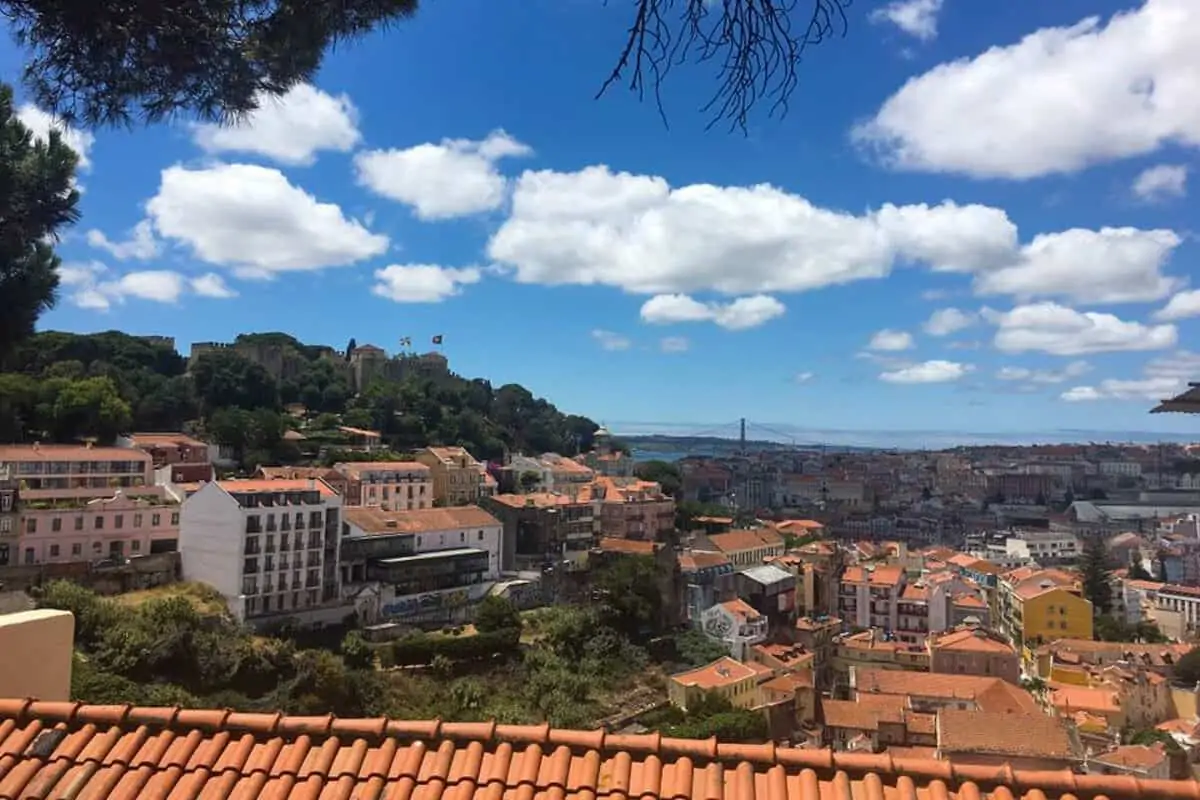 The country is extremely safe, ranking at number six overall on the Global Peace Index's 2022 report. This makes it the fifth-safest country in Europe. It has good relationships with its neighbours and the political system is generally viewed as stable. 
The biggest risk to travellers is pickpocketing which frequently happens on public transport and in tourist areas. I was actually pickpocketed on the metro in Porto travelling to the airport. Never leave your belongings unattended and always keep a close eye on your surroundings. Travel insurance is a good recommendation too! 
​​As Portugal is such a popular tourist destination, scams that specifically target visitors can and do happen. You should always trust your gut and never hand money over before you have received the goods or services requested.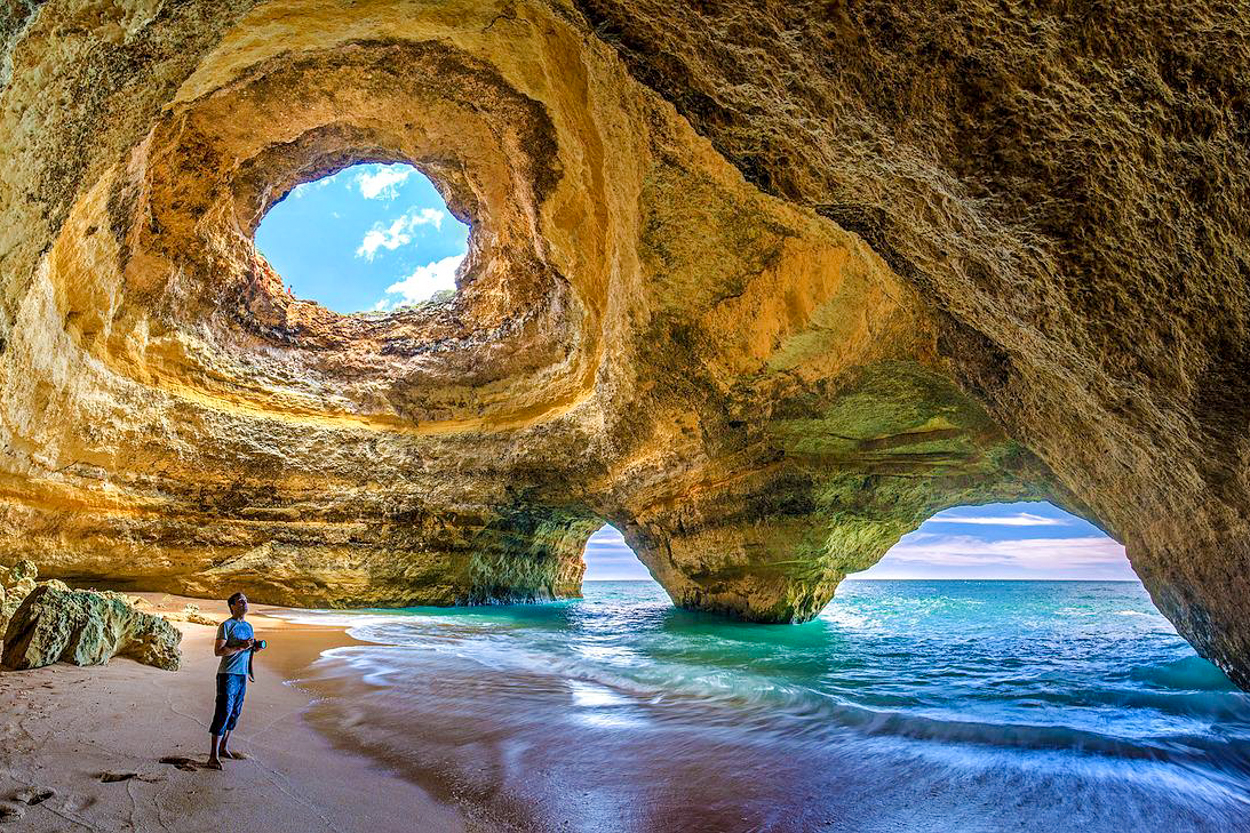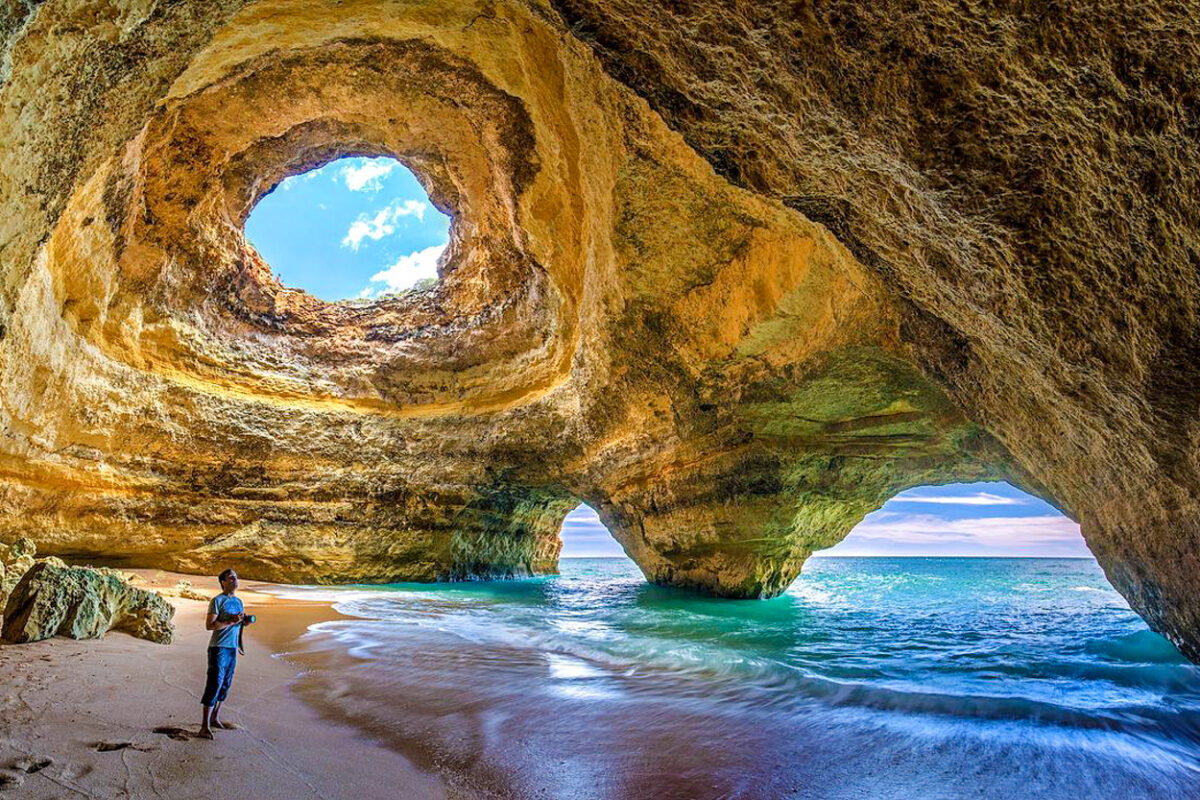 Traveller Highlights in Portugal:
Enjoy a pastel de nata. Arguably one of the finest foods in Europe, the Portuguese custard tart is guaranteed to make you drool. 
Ride the waves in Porto. Porto is the perfect city break and as if that wasn't reason enough to visit, it is right on the beach. Surfing is huge here and lessons are available to beginners. 
Nature spot at Ria Formosa National Park. Located in the Algarve, this diverse ecosystem is home to a number of rare and interesting species. Grab a pair of binoculars and look to the skies for inspiration. 
Take a boat trip. The Douro wine region is a UNESCO World Heritage Site which is just itching to be explored. A boat trip is a great way to take in the cultural landscape of this beautiful area.
Journey onboard the Lisbon trams. Tourist trap or not? You decide. 
6. Slovenia 
Global Peace Index ranking: 7/163
Global Peace Index score: 1.316
Slovenia is a destination often overlooked by those heading to Europe. It really shouldn't be though! Mostly, the country attracts visitors in search of idyllic scenery and amazing natural wonders.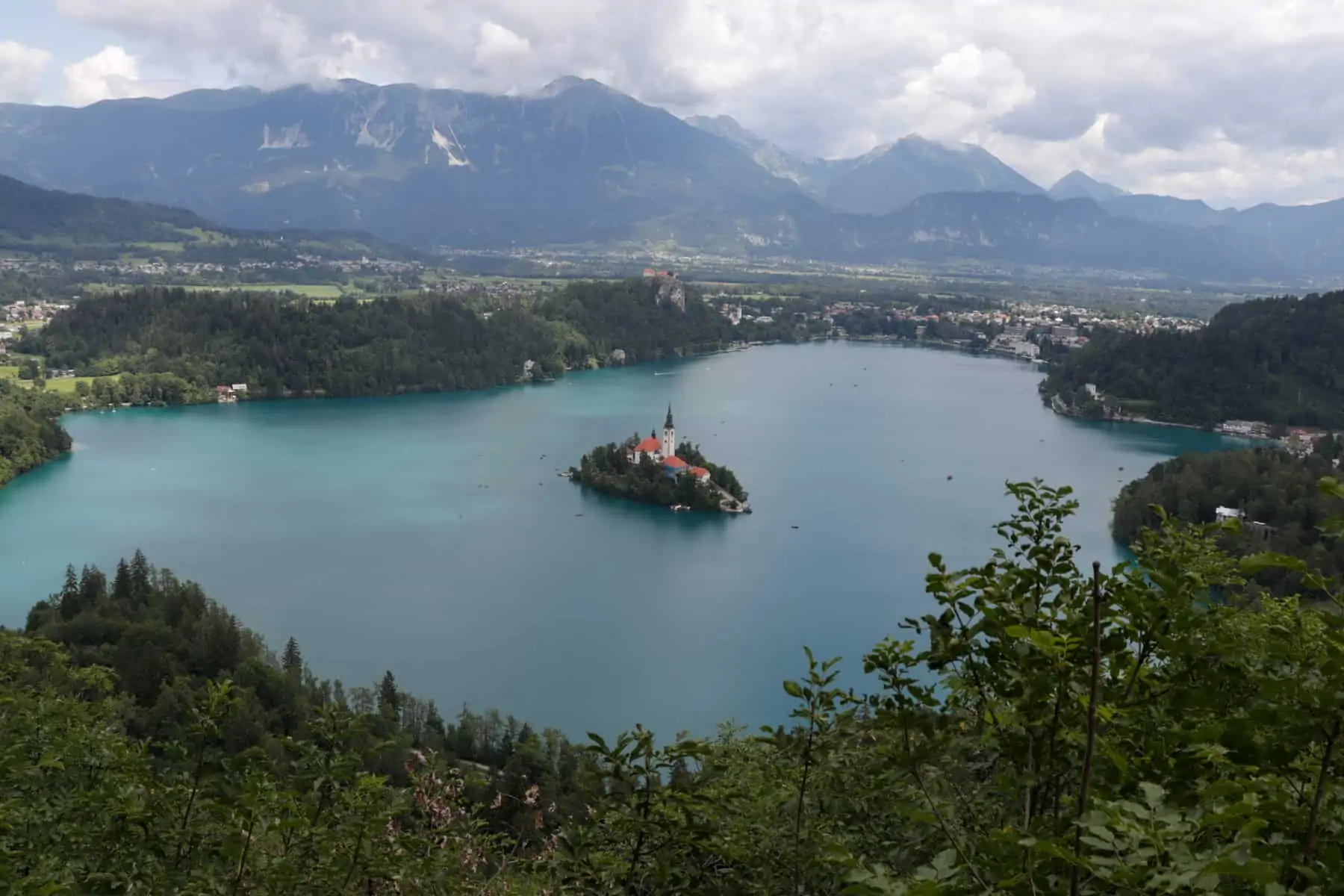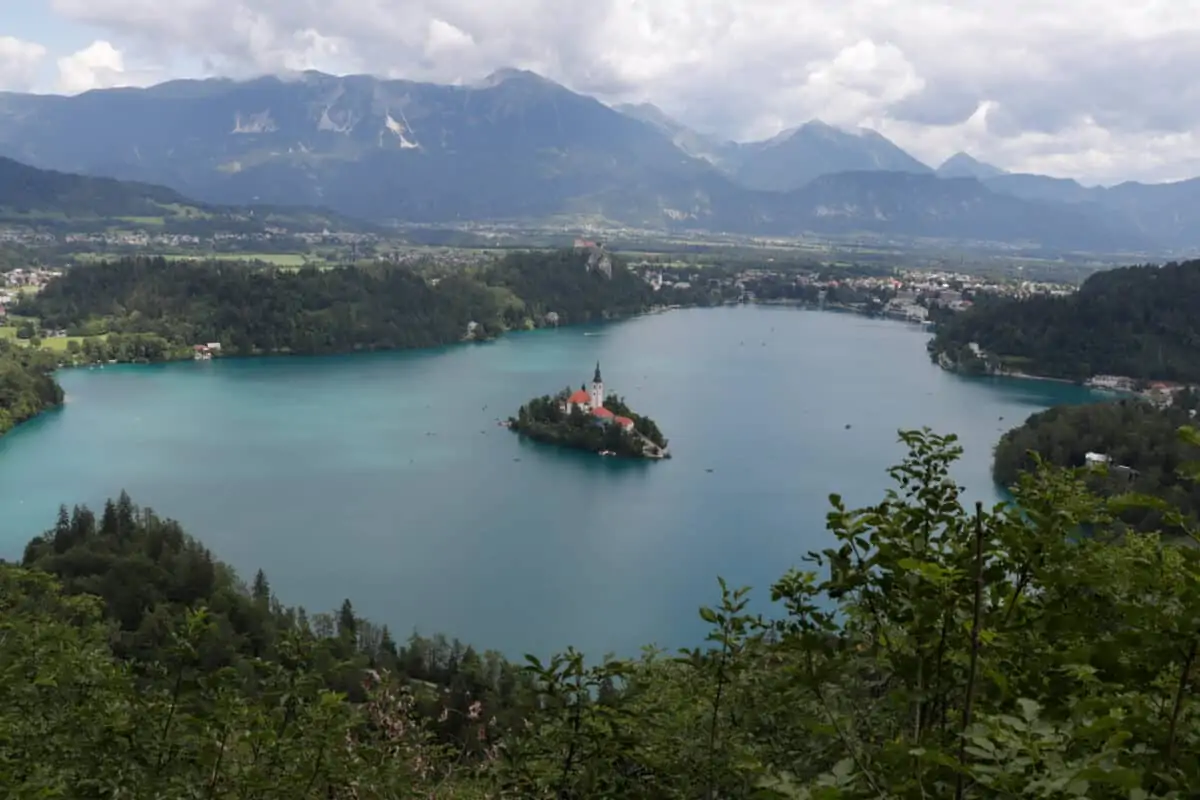 Arguably the most famous tourist hotspot there is Lake Bled which promises postcard-perfect views at every turn. Slovenia is also known to be immaculately clean, further heightening the natural beauty that sits all around. 
Levels of violent crime are low and political instability is not much of a concern. With a low rate of militarisation, it is an extremely safe destination. As such, it attracts lots of solo tourists as well as intrepid families!
Although in general, the risk of scams is low, reports do come in about taxi drivers charging overinflated fairs, especially from and to airports. If in doubt, refuse to ride and instead wait for a taxi with a meter.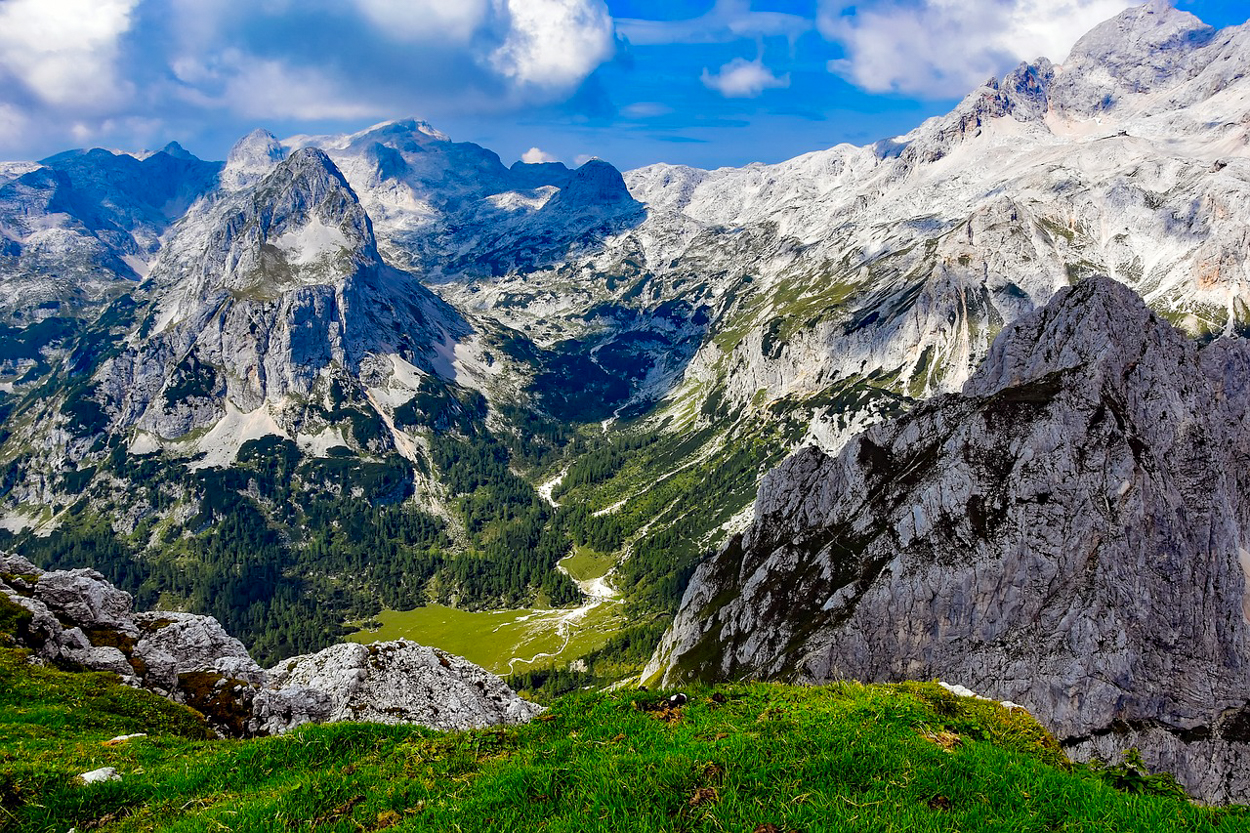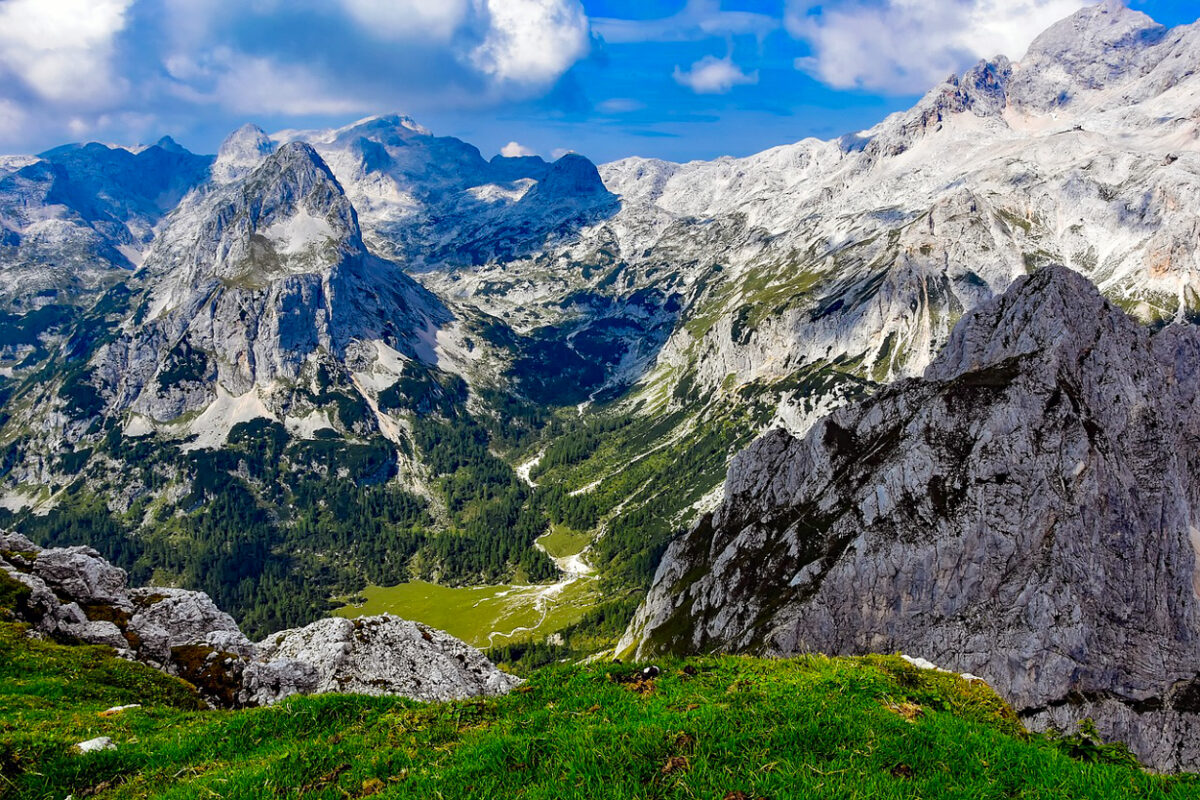 Traveller Highlights in Slovenia:
Visit Lake Bled. Fresh mountain air, epic castles and clear waters await those that journey to Slovenia's biggest attraction.
Explore Slovenia's capital city. Ljubljana is full of character. When you're there, visit the castle atop the hill, wander around the colourful streets and take your pick of the delicious local fare. 
See the Škocjan Caves. I know what you're thinking, caves can get a bit samey, right? Not the Škocjan Caves! This UNESCO World Heritage Site needs to be seen to be believed!
Hike! Home to some of the most incredible scenery in the entire world, there is no shortage of incredible hiking trails all over Slovenia. Triglav National Park is an absolute must-visit for walkers. 
Rent a car and hit the road. Nothing beats the freedom of travelling on your own schedule and feeling the wind in your hair. 
7. Czech Republic
Global Peace Index ranking: 8/163
Global Peace Index score: 1.318
Did you know that the Czech Republic is home to the most castles in Europe? It is also the final European country to make it into the top 10 safest countries in the world. Most well known for the gothic city of Prague, there is much more to this former Soviet state than its capital.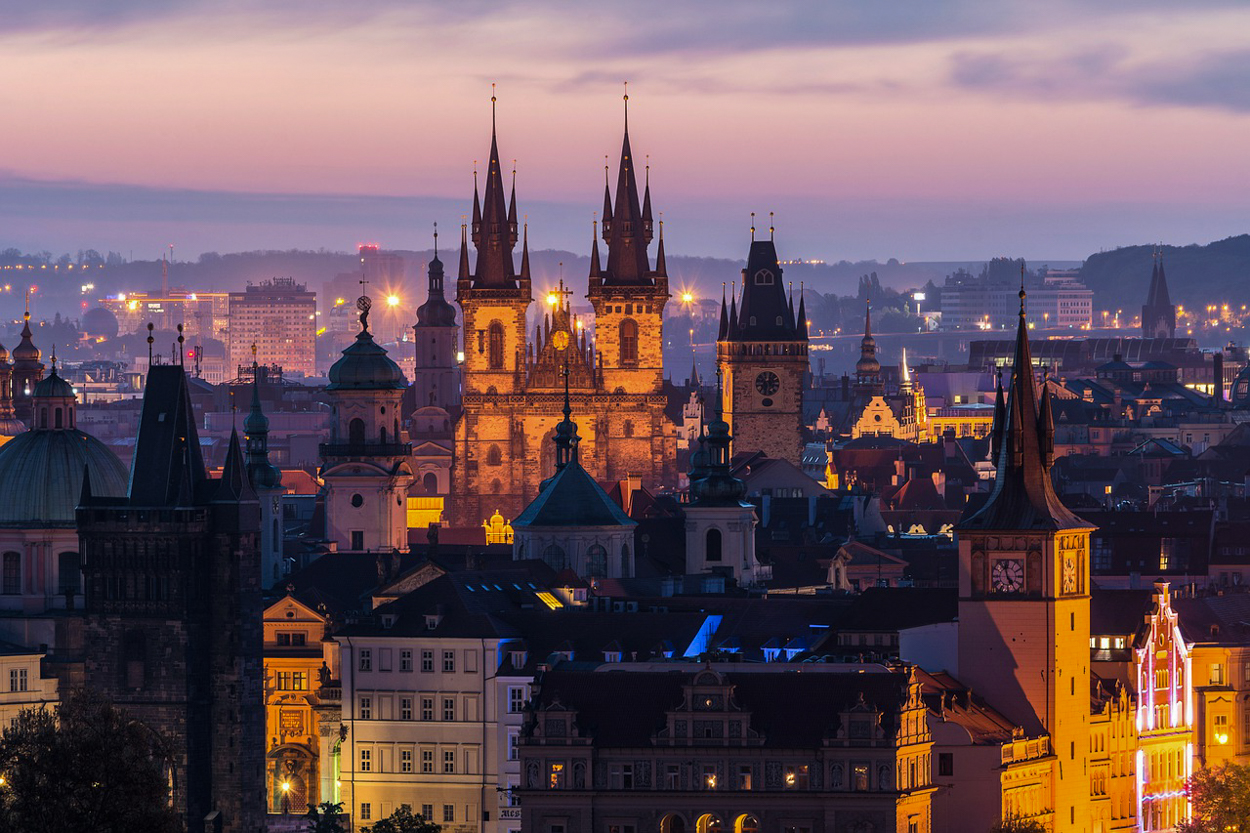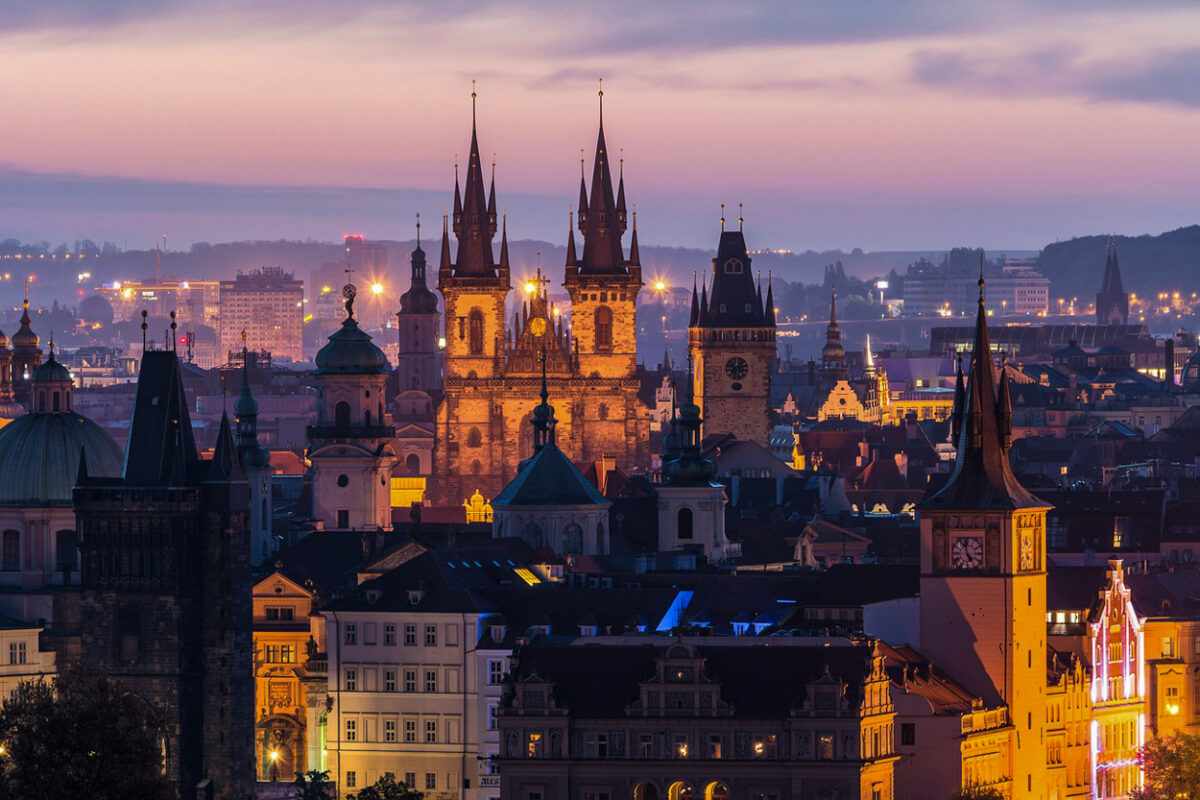 There is a very low terrorism risk in the Czech Republic and violent crime is rare. Despite this, travellers are always recommended to stay away from deserted areas of the cities, especially around the outskirts. 
Natural disasters are not a huge concern here, however, flooding does happen during the spring months. Always check the forecast and be prepared to be flexible with your plans whenever possible. 
The main risk to travellers is scams. Although these are not by any means a huge threat, they do happen, especially in Prague. One thing to be aware of in restaurants is not handing over your bank cards to waiters. Always make payments yourself to ensure that nobody is noting down your account details.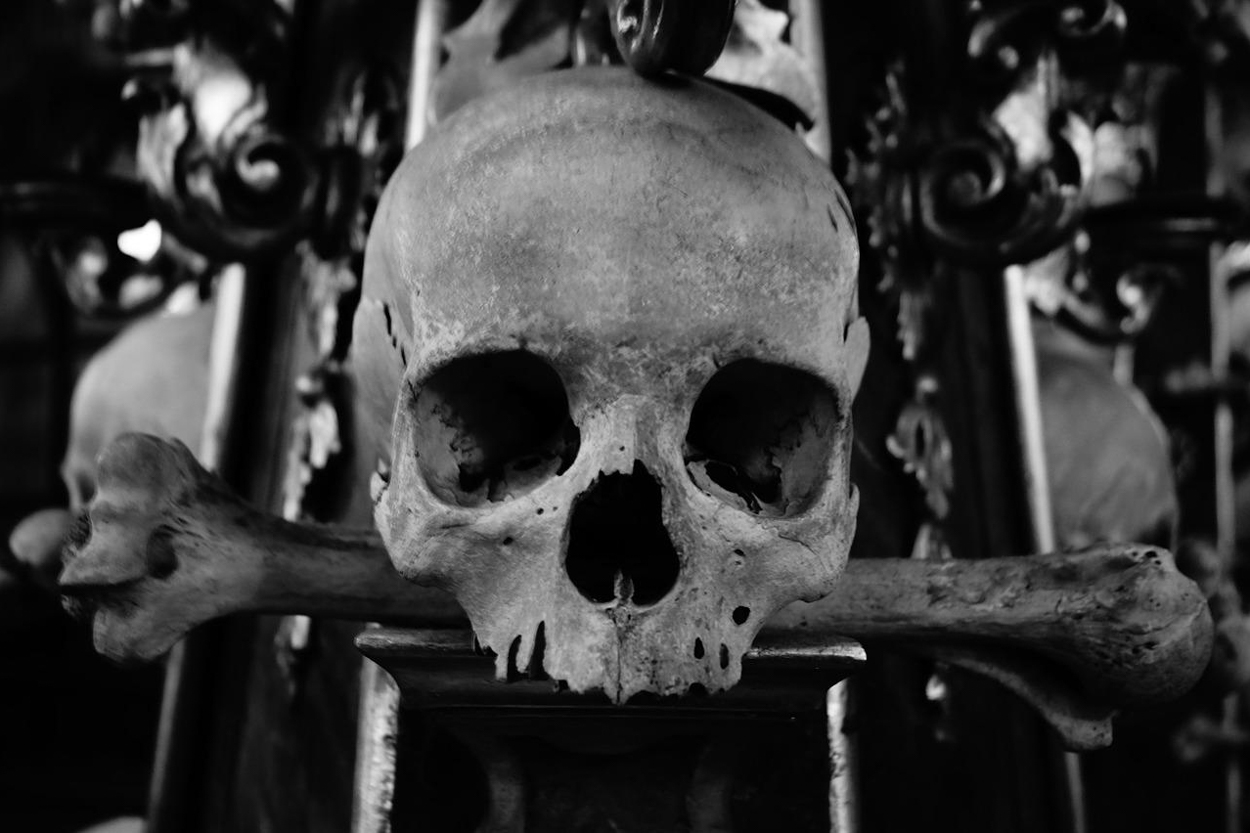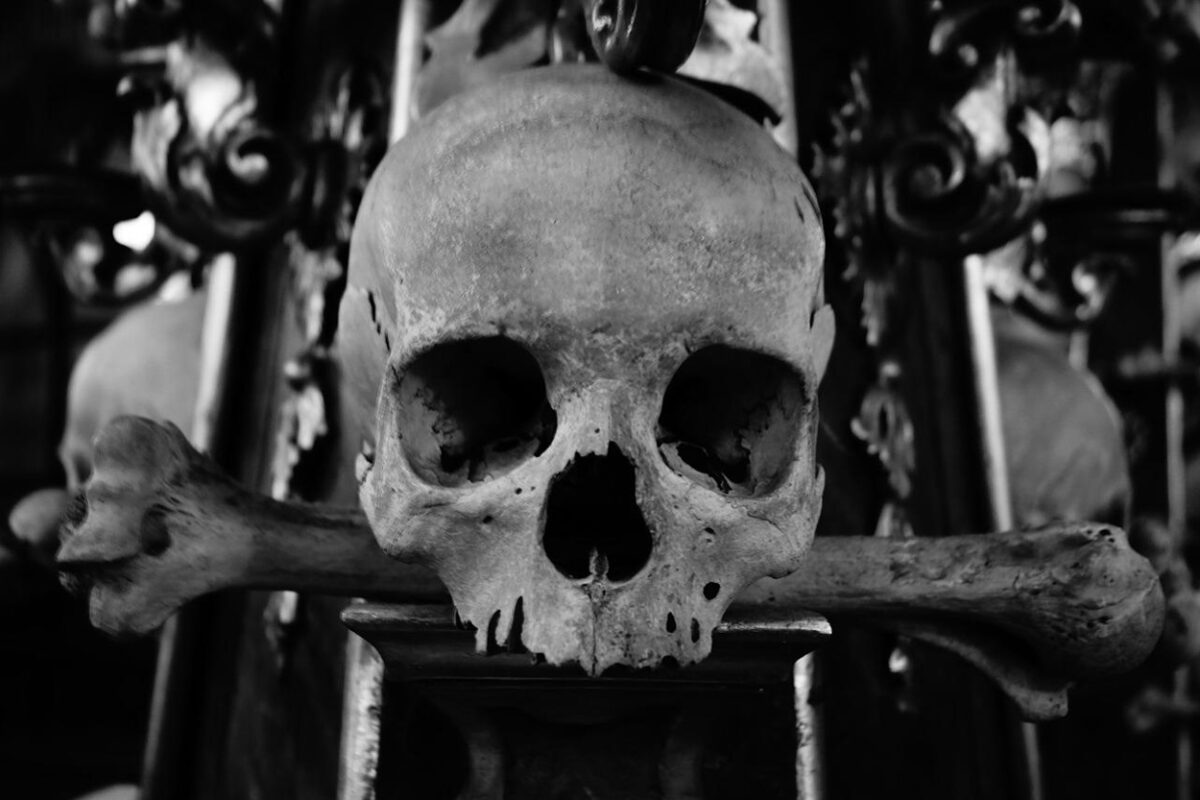 Traveller Highlights in the Czech Republic:
Bathe in beer! Calling all booze lovers, this one is for you! Why not treat yourself to one of Prague's beer spas? A soak in this amber nectar is sure to have you feeling revitalised!
Visit Český Krumlov Castle. This dramatic fortress is a blend of several architectural styles including Baroque, Gothic and Renaissance. 
Go Goth at Sedlec Ossuary. Also known as the 'Bone Church', this Roman Catholic chapel contains the remains of between 40,000 and 70,000 people!
Explore Bohemian Paradise. This is a protected region close to Prague. Looking like a scene straight out of Avatar, it is most recognisable for its unique and imposing rock formations. 
Indulge your appetite in Brno. This trendy city is home to a huge variety of delicious eateries and restaurants. And if drinks are more your jam, take your pick from countless wine bars and microbreweries. 
Discover more travel inspiration in our unique facts about Europe post!
What are your thoughts on this list of the safest countries in Europe? Is there anywhere else you've felt really safe when travelling that we've missed?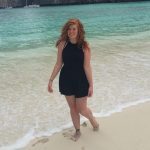 Sheree is the awkward British wanderluster behind wingingtheworld.com, a travel blog designed to show that even the most useless of us can travel. Follow Sheree's adventures as she blunders around the globe, falling into squat toilets, getting into cars with machete men and running away from angry peacocks.