Switzerland is the ultimate playground for the adventurous traveler. From pristine lakes to towering mountains and quaint alpine villages, it has more than enough to keep a traveler busy. While visiting Switzerland in winter is definitely less popular than in summer, there are still endless possibilities of things to enjoy in this amazing country. To give you some ideas, here are eight awesome things to do in Switzerland in winter.
---
Related: (opens in new tab)
---
8 Best Things to Do in Switzerland During Winter
1. Go Skiing / Snowboarding
The most obvious thing to do in Switzerland if you're visiting in winter is to hit the slopes at one of the many ski resorts. Switzerland has a vast number of mountain ranges, so it's no surprise that the choices of where to ski are numerous. 
A  good base for a ski trip is Grindelwald, an alpine village located in the central area of the country. Here you have access to not one, but three resorts to choose from. It's the perfect base for an epic ski trip. 
Further south, you will find St. Moritz, a glitzy ski town known for being one of the best spots in the country for ski enthusiasts. 
Switzerland's skiing season starts in late November, with peak season being around January and February. It lasts until March or April, depending on the year and the particular location.
2. Visit a Castle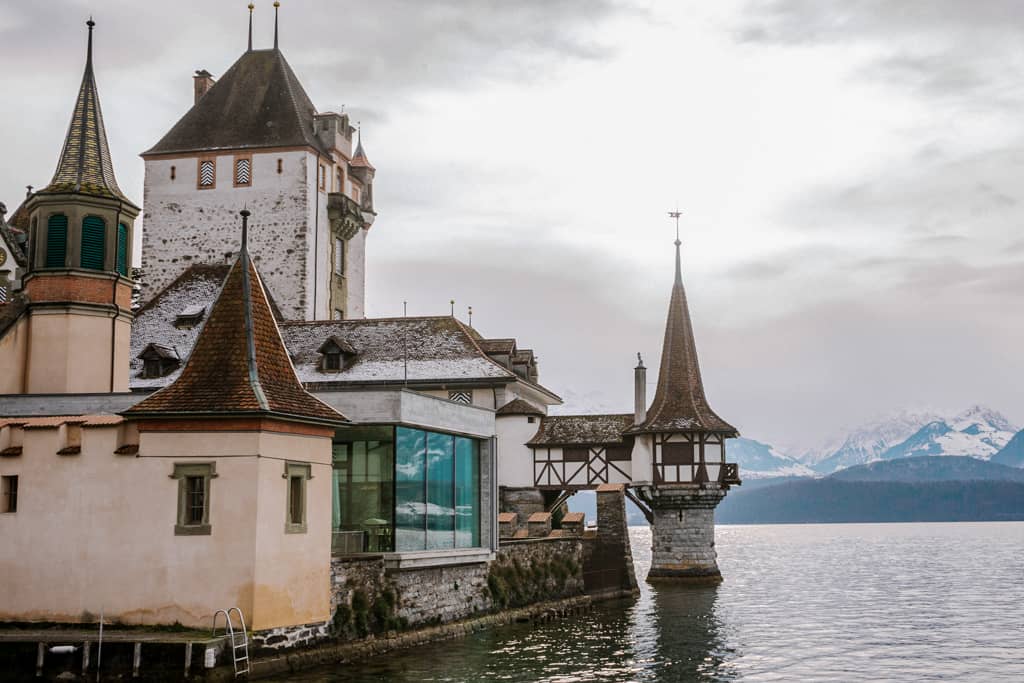 For whatever reason, Switzerland isn't usually the place that comes to mind when people think of fairytale castles. Both Germany or even France next door take the spotlight for that, but rest assured, Switzerland has some seriously gorgeous castles. And they look even more magical under a layer of snow!
From Zurich, there are a handful of castles within an hour of driving. A 40-minute train ride from Zurich Main Station will take you to Rapperswil. This historic town is home to a well-preserved medieval castle atop the hill, which overlooks the lake and old town below.
In the central part of the country, you can find Oberhofen Castle. It's a small, but stunning castle, built partly right over the lake itself.
And then there's the most popular castle in Switzerland, Chateau de Chillon. This castle is also located idyllically right on the water's edge. With the lake below and the Alps in the background, it's truly a picture-perfect scene.
3. Eat Fondue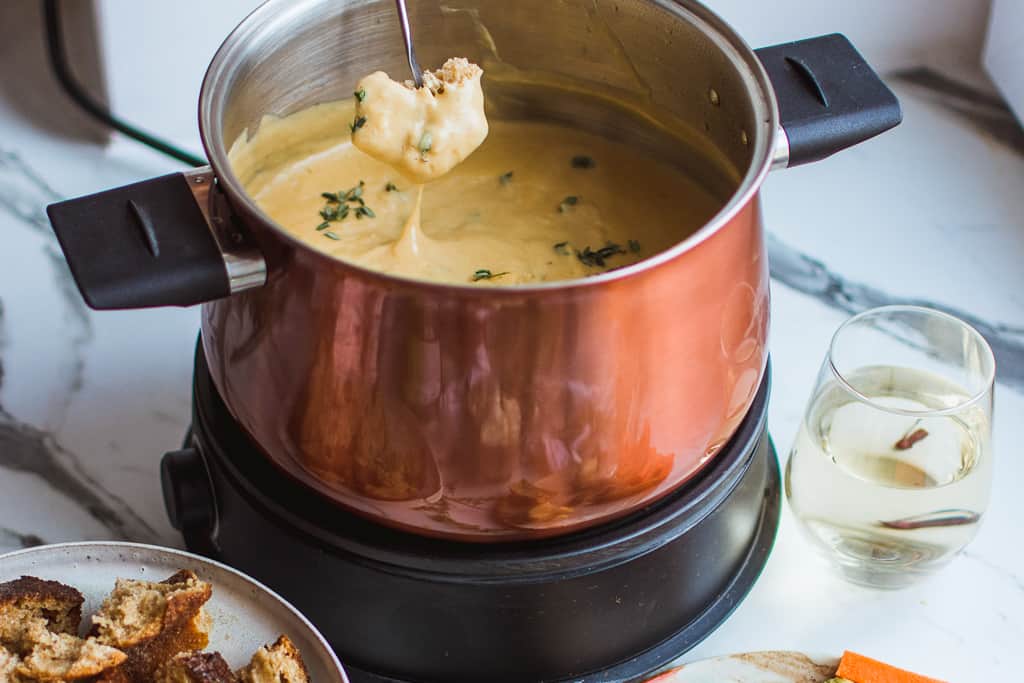 To be fair, fondue can be enjoyed any time of year in Switzerland. But traditionally, it's meant to be a wintertime indulgence. And frankly, it's not hard to see why. After a day out in the cold or on the mountains, a hot and heavy fondue dinner really hits the spot.
Fondue is a very simple meal to prepare. All you'll need is a fondue pot, portable stovetop, and fondue mix. 
If you befriend basically any Swiss person, odds are they'll have one of these. Some hostels and Airbnbs may provide them as well.
You can find pre-made fondue mix at basically any Swiss supermarket. (Pro-tip: the cheapest supermarket is LIDL!)
Fondue is traditionally served with cubes of bread that you dip into the melted cheese using prongs. When it comes to sides, serve the fondue with pickles, white onions, and bell peppers, and you won't go wrong.
Be careful not to drop your bread into the fondue pot. It's a Swiss tradition that means whoever makes this faux pas, has to succumb to the will of the rest of the group – whatever that may be! Usually, this means you have to buy everyone a round of drinks, or as in my roommate's more modern tradition, you have to run around the lake naked!
4. Go Tobogganing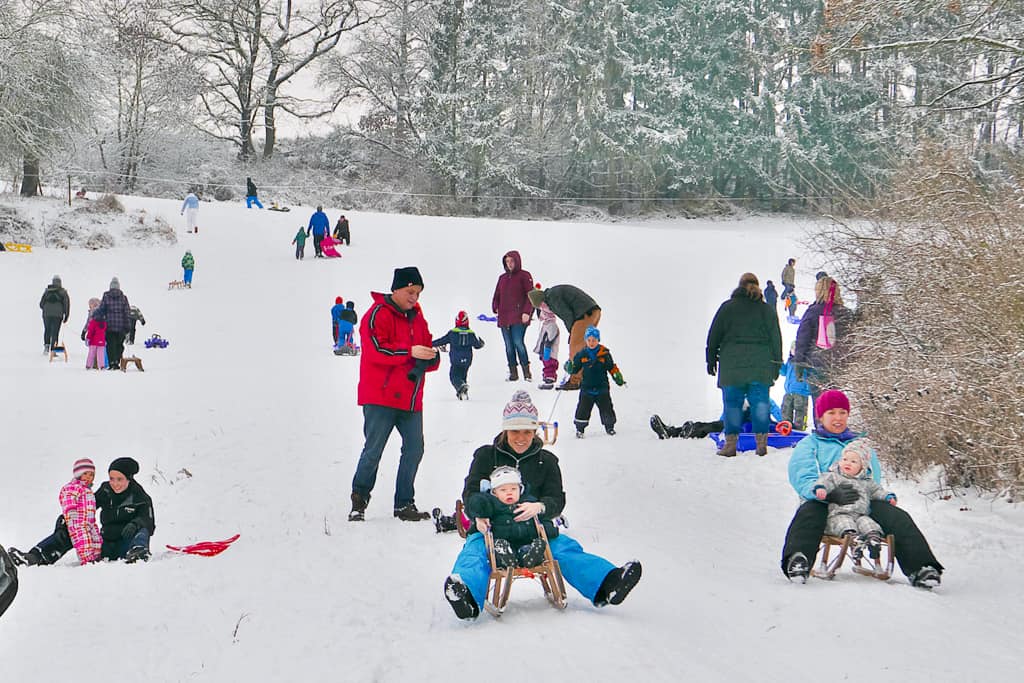 Tobogganing isn't nearly as popular where I'm from – the activity as I knew it was usually only enjoyed by children. But in Switzerland, you will find people of all ages enjoying this wholesome winter activity.
In any location with a ski resort, you can find specifically carved out runs for tobogganers. You can rent a toboggan, or if you plan to spend more time in Switzerland, you may as well just buy one. Some awesome places to go tobogganing include Grindelwald or Appenzell. 
5. Walk on a Frozen Lake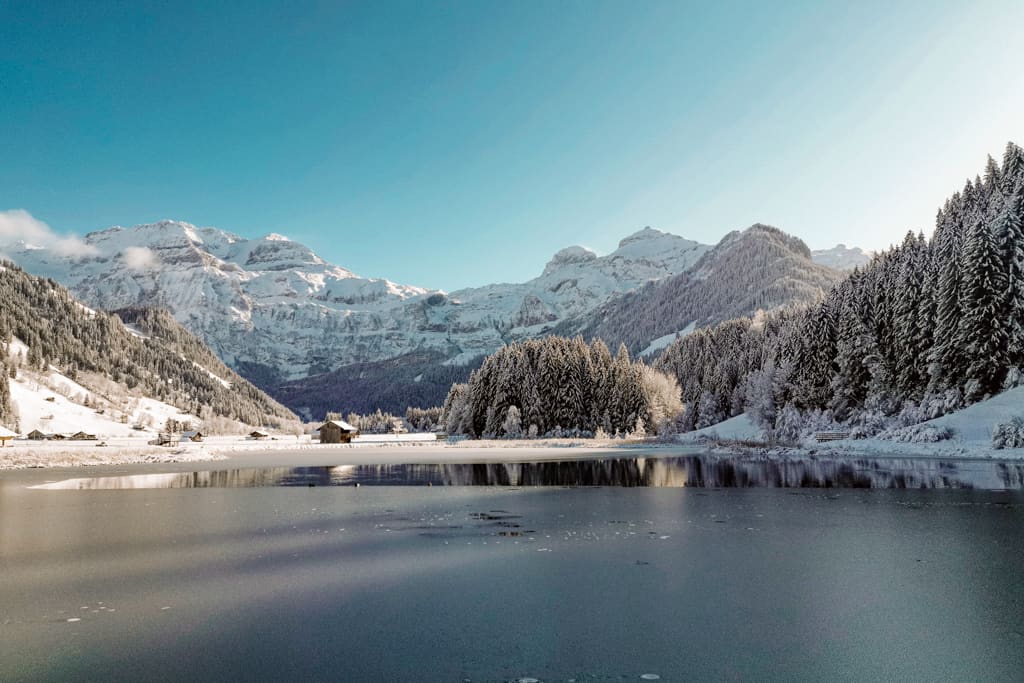 It gets cold enough during the peak of winter in Switzerland for some lakes to freeze over. Some of the bigger lakes that freeze make for beautiful photo spots, especially with the snowy alpine mountains in the background.
When the conditions are right, some lakes will freeze over without any snow, and you can walk or even skate on them. A couple of popular frozen lakes to walk on in winter include Silersee or Stellisee, the latter of which boasts the iconic Matterhorn in the background.
Since the freezing of the lakes depends on the current climate, each year the conditions will be different. This year, the lakes mentioned above had too much snow to walk on. Instead, we visited Seealpsee lake near Appenzell, which was completely frozen with hardly any snow. 
6. Visit a Christmas Market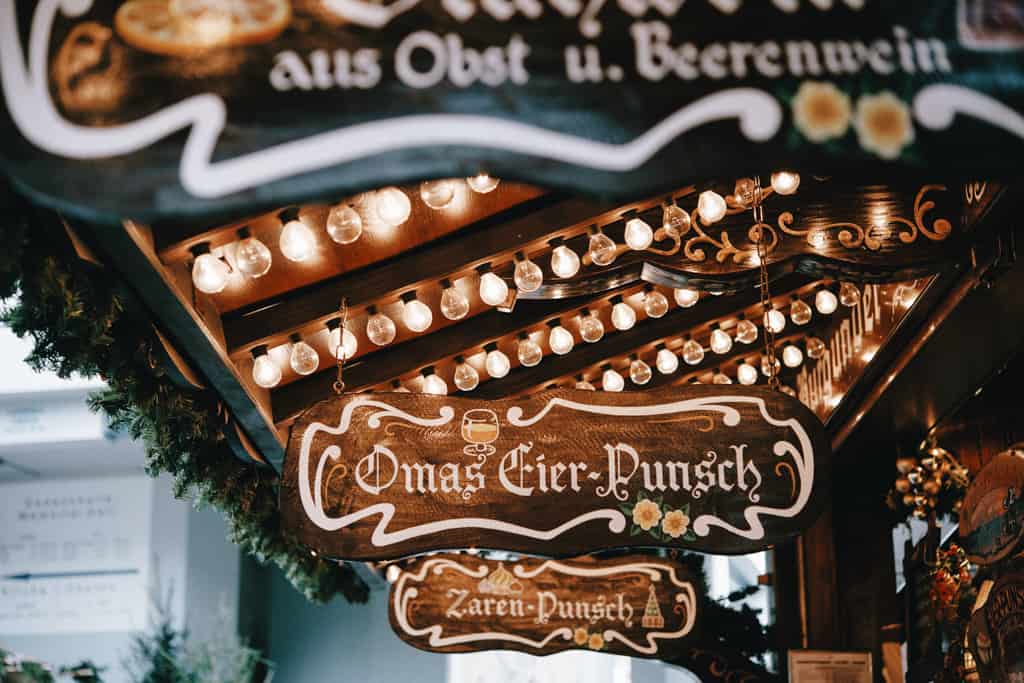 If you visit Switzerland in December, you are in for a treat. The holiday atmosphere in Switzerland can only be described as extremely heartwarming, and festive.
To get into the Christmas spirit, head to Lucerne, located in the center of Switzerland. The Lucerne Christmas Market is renowned for being one of the best in Switzerland. 
Even if you don't have time to visit Lucerne, most cities in Switzerland will have a Christmas market, even the smaller towns and villages!
Two other awesome Christmas markets to visit are in Chur, Switzerland's oldest city, and Stein am Rhein, a town that looks like a Christmas postcard in itself.
7. Explore a Small Town or Village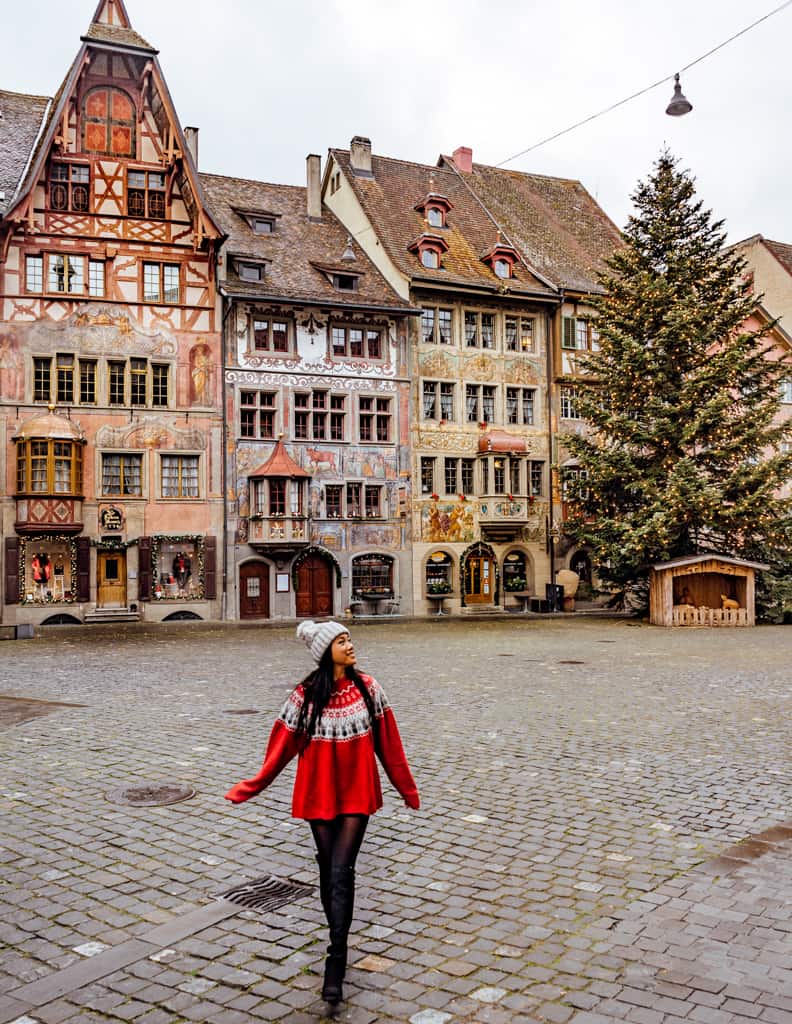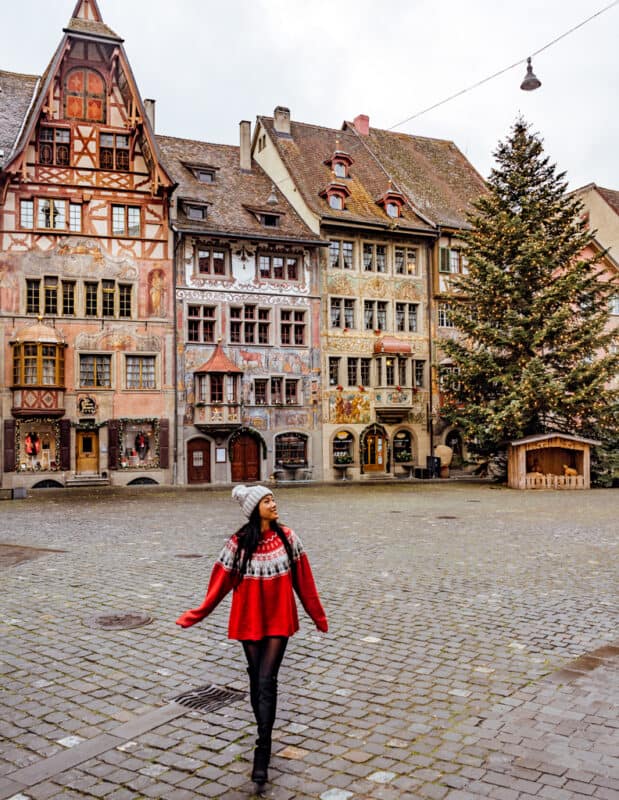 Switzerland is home to a number of historic old towns and villages. While visiting during the summer will offer abundant life and blooming plants, winter certainly has its charms too.
These villages completely transform in winter, with most looking absolutely dreamy under a layer of snow. Some of the best Swiss villages to visit in winter are Grindelwald, Lauterbrunnen, Gruyeres, or the ever-popular Stein am Rhein. Each of these are uniquely beautiful, so check them all out if you can.
8. Visit a Wellness Center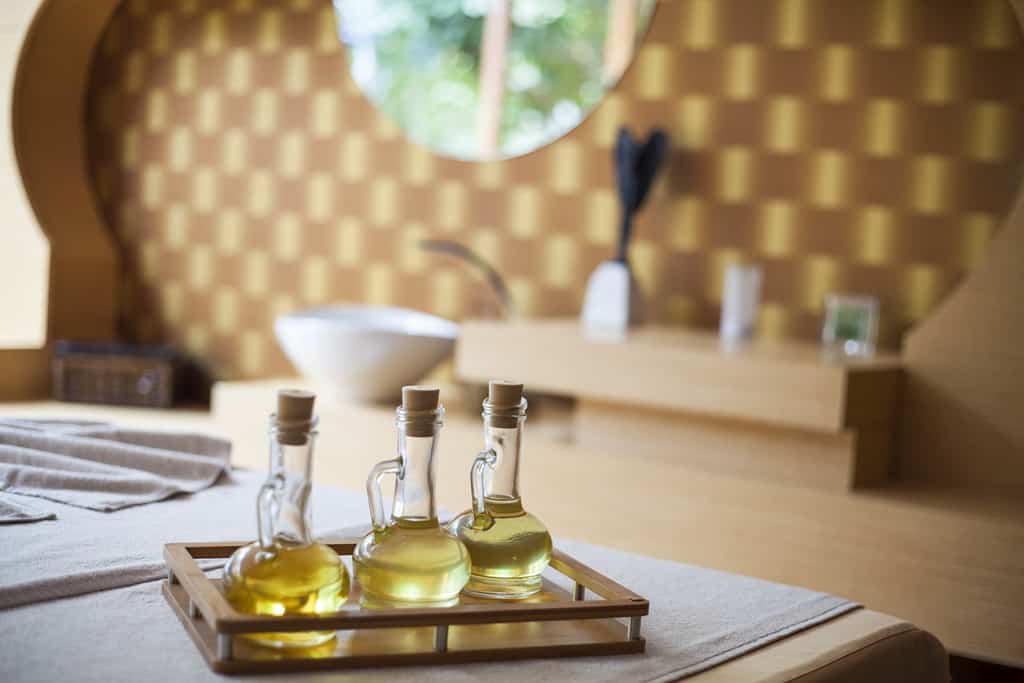 Another way to spend an afternoon during Switzerland's winter is to visit a wellness center, or spa.
While saunas and thermal bathhouses may not be a Swiss invention, they certainly know how to take this experience to the next level.
On the high end, you can book a night at Honegg Hotel or Bellevue Adelboden, which both offer thermal infinity pools, overlooking snowy valleys below. It's the ultimate experience in relaxation and luxury.
When it comes to budget options, there are plenty of wellness centers you can enjoy for a few hours at a flat rate.
My favorite one is Tamina Therme, which is about an hour from Zurich. It features several large thermal baths, with beautifully modern interiors. The main feature is a giant shared thermal pool, that is both indoor and outdoor. On a snowy day, it's simply amazing.
And that wraps up this list of awesome things to do in Switzerland during winter! This country is an outdoor wonderland, regardless of the season in which you visit. A trip to Switzerland in winter offers quite a different experience to the warmer months but is equally rewarding. Come during winter to get a fresh perspective on this beautiful country!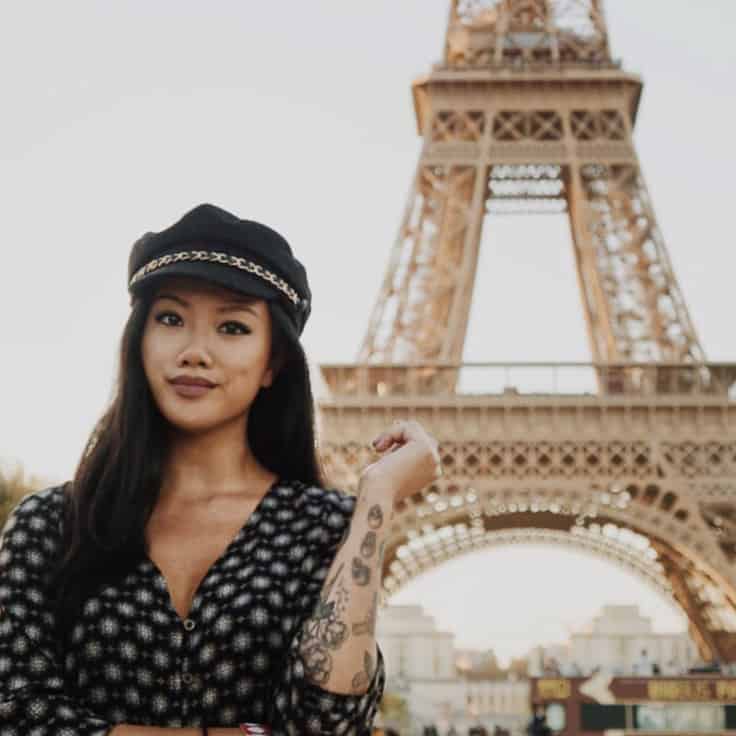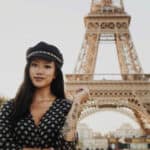 Hi, I'm Jacqueline, the author of Your Travel Flamingo, a solo female travel and digital nomad blog. I've been living on the road for years now, and share destination guides, travel tips and stories on my website to help other women start their own travel story. Come say hello, at Your Travel Flamingo or connect with me on Instagram.