Choosing the best hikes in Europe is no easy feat. After all, this diverse and vibrant continent is home to incredible coastlines, sweeping valleys and jaw-dropping mountain ranges.
Whether you enjoy heading out into the hills for the odd day hike or dream of tackling one of Europe's great walks, we've got you covered.
The walking trails on this list range from easy to physically demanding, so there's an option for hikers of all fitness levels and experience.
Stretching through some of the best scenery on the continent, these trails offer adventure, wonder and awe-inspiring examples of the world's beauty.
So if the trail is calling you, don't resist. Lace-up your boots and head out on one of the best hiking trails Europe has to offer!
---
Read Next (Links open in a new tab)
---
Best Day Hikes in Europe
1. Caminito del Rey – Spain
Distance: 8 km
Duration: 2-3 hours
Difficulty: Easy (if you're not scared of heights)!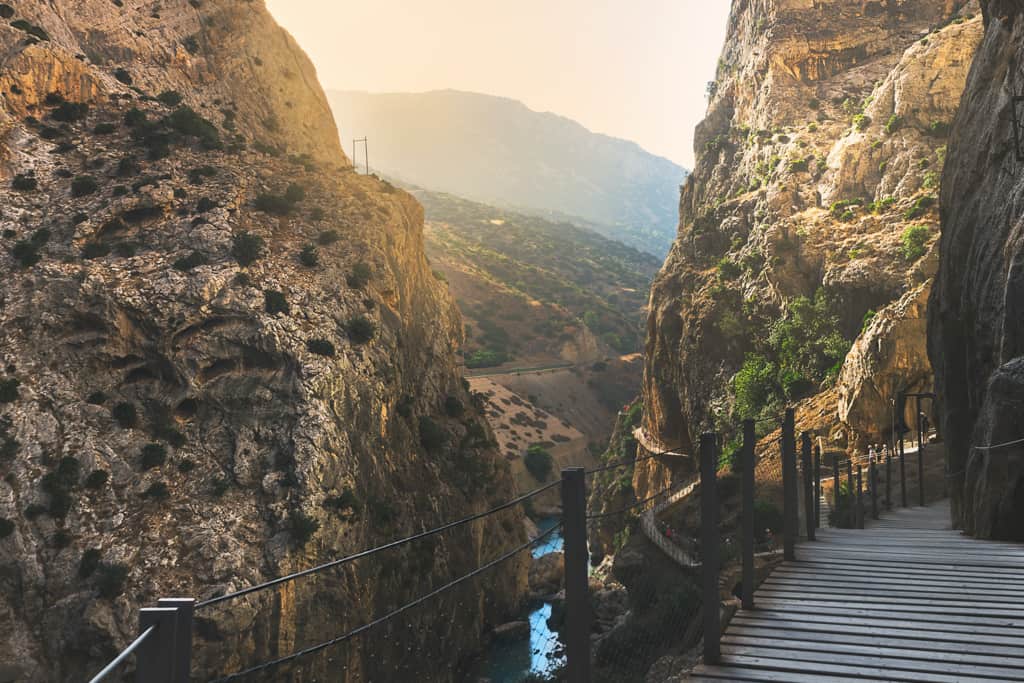 Once one of the world's most dangerous walks, the Caminito del Rey is nothing if not awe-inspiring. Located in Malaga, the walkway is pinned along a narrow gorge in El Chorro – definitely not good if you have a fear of heights!
The hike's dangerous reputation arose after a series of hikers died trying to tackle it. The trail, which had been used during the early 20th century by those constructing the nearby dam, was not maintained correctly and was almost impassable in many spots. After being closed in the year 2000, the trail was refurbished and reopened fourteen years later.
The entire walkway now has a steel mesh fence running alongside it as well as a steel cable on the cliffside to hold onto, making it very safe.
Meaning 'The Little King's Path', El Caminito del Rey was so named after King Alfonso XIII made the hike in 1921 for the inauguration of the Conde del Guadalhorce dam. The walkway has also appeared in several films, including Scent of Mystery and The End.
2. The Quiraing – Scotland
Distance: 6.5 km
Duration: 3-4 hours
Difficulty: Moderate
The Isle of Skye is home to several world-class hikes. Whilst the Fairy Pools and The Old Man of Storr are show-stealers in their own right, no landscape is more impressive than that of the Quiraing. Formed by an ancient landslip, the dramatic scenery of the Trotternish Ridge makes this one of the most epic hikes in Europe.
The Quiraing walk is a circular trail, starting and ending at the nearby car park. Be aware that in the summer months, the area gets very busy and spaces fill up quickly. We recommend arriving early in the day to beat the crowds!
Parts of the hike are very exposed, so plan accordingly if the weather is bad. The trail is fairly undulating, however, there is one very steep uphill/downhill (dependent on the direction you do the loop). The views are stunning and on a clear day, you can see right over to the Scottish mainland.
3. Trolltunga – Norway
Distance: 27 km
Duration: 10-12 hours
Difficulty: Strenuous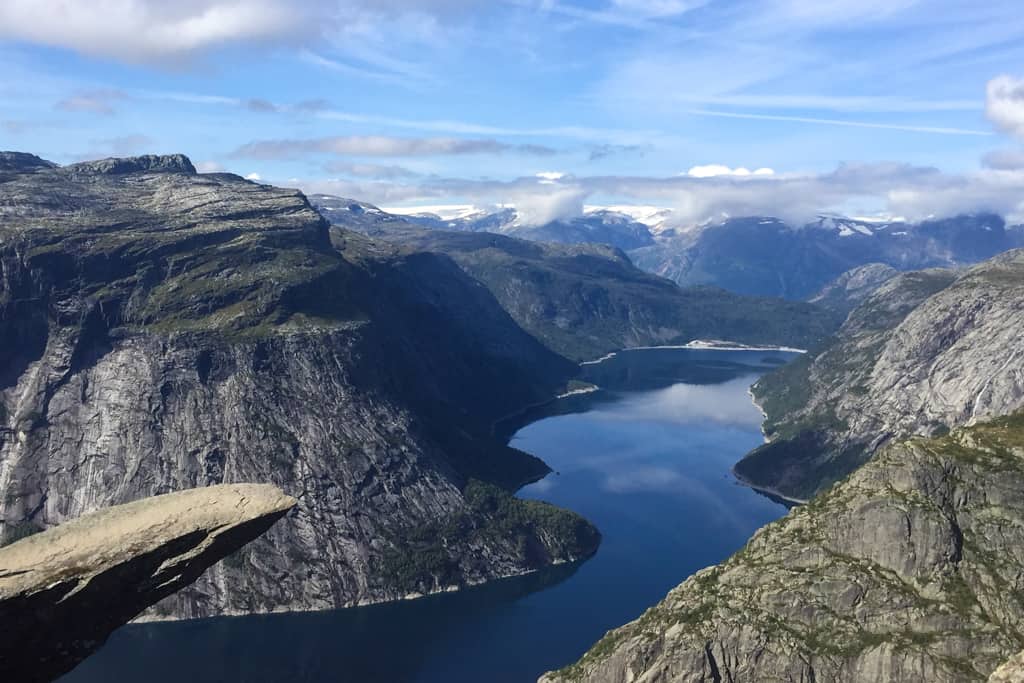 If you're looking for the perfect Instagram shot, look no further than Trolltunga in Norway. Sitting at 1,100 metres above sea level, this towering rock draws thousands of people every year. The journey to Trolltunga is challenging and makes this mountain hike tough but well worth the exertion.
The hike to Trolltunga is usually done in a day, however, it is worth bearing in mind that this is no short trek and most people take around 10-12 hours to complete the out and back route. It should only be attempted by those with a reasonable degree of fitness.
Guided hiking tours are available. The route can be walked independently from June 15th – September 15th. The route is closed from October 16th to March 18th because it becomes impassable in bad weather and is simply too dangerous.
4. Pico de Arieiro Trail – Portugal
Distance: 11 km
Duration: 3-4 hours
Difficulty: Strenuous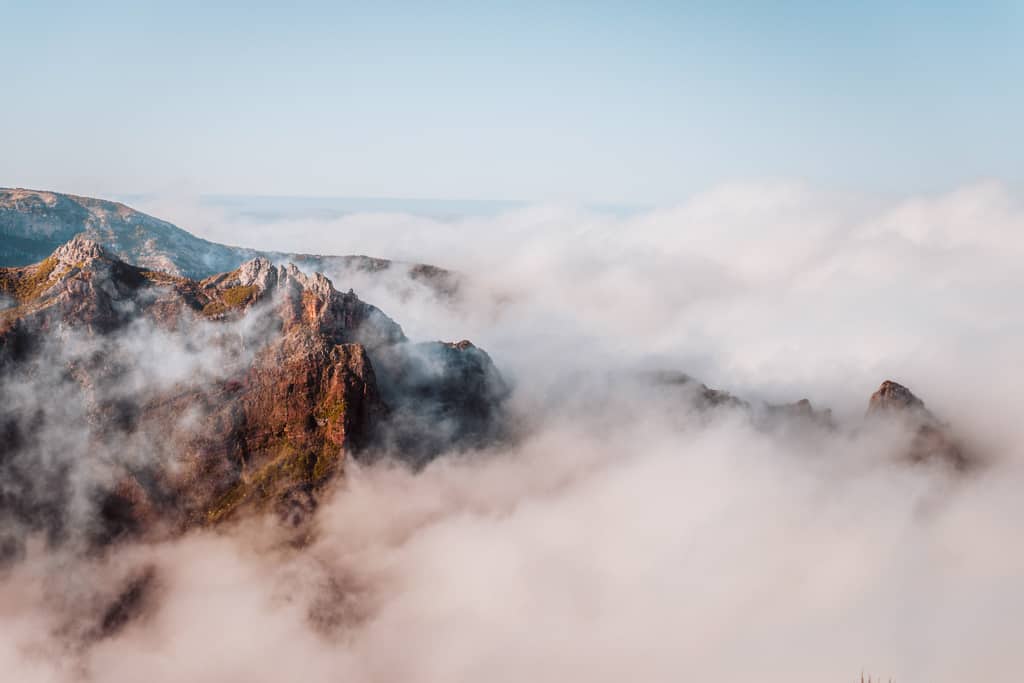 Located on the island of Madeira, the Pico de Arriero Trail heads into the mountains, showcasing fabulous scenery. The hike sits around 1500m.a.s.l which means that you are likely to be walking through the clouds.
The trail begins at Pico de Arieiro and continues to Pico Ruivo, the highest peak on the island. As the most popular hike in Madeira, this is a heavily foot trafficked trail, however, it is usually only taken on by brave hikers. This is because there is some mountain ledge walking. Vertigo sufferers and those with a fear of heights shouldn't worry too much though, there is a handrail along these sections.
There are lots of steps along the way which can be tough on the knees. Even fit and experienced trekkers say that this trail can be a bit rough on the body so only attempt it if you are somebody who hikes regularly.
5. Mam Tor – England
Distance: 4.8 km
Duration: 2 hours
Difficulty: Easy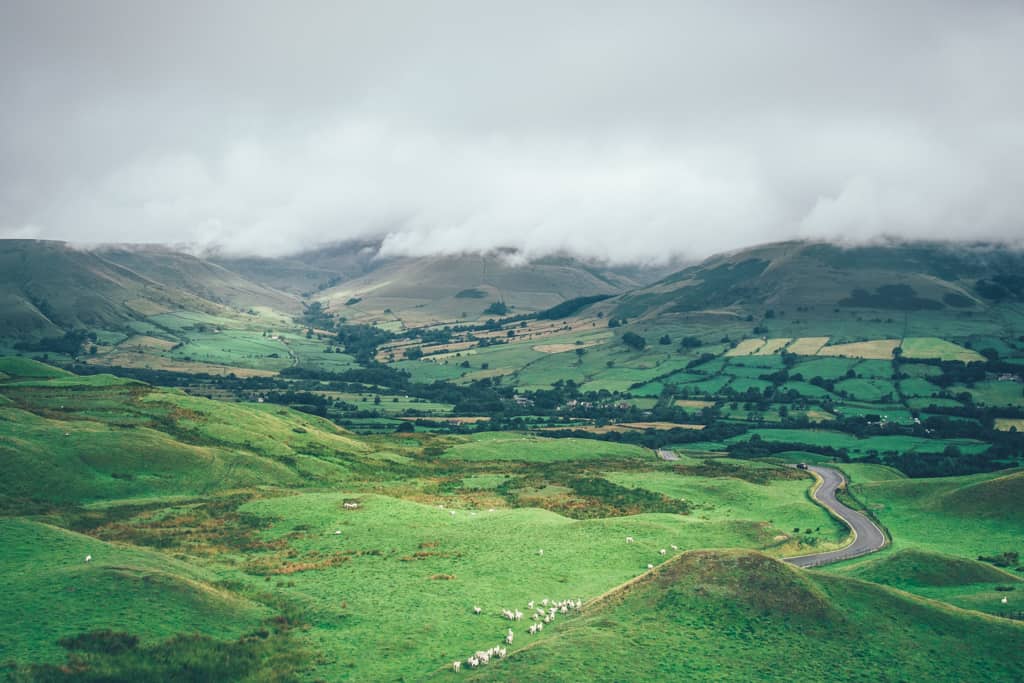 Set in England's beautiful Peak District, the hike around hill Mam Tor is one of the area's most famous walks. This circular path begins from the National Trust Mam Tor car park and takes around two hours to walk.
The trail is generally good and well-marked, although there are a couple of steep sections in places. Luckily, the whole trek is mercifully short so you shouldn't be too out of puff by the end!
This hike can be done year-round but it's worth remembering that you'll need to cross stiles which can get slippery after rain. (It goes without saying rain is possible and potentially even likely – it is England after all!)
6. Samaria Gorge – Greece
Distance: 16 km
Duration: 4-6 hours
Difficulty: Moderate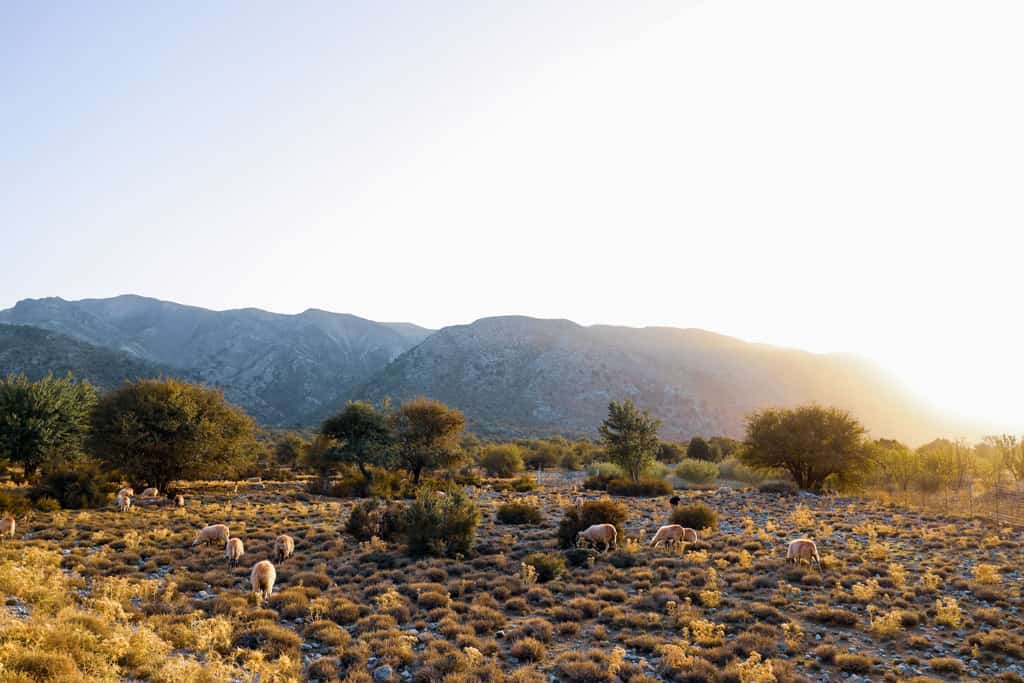 Although intrepid travellers may be put off to discover that this hike is set on the tourist island of Crete, Samaria National Park is truly irresistible. It is the world-famous gorge that draws people to this trek and understandably so, it's the second-largest in Europe.
The trail begins at the top of the gorge and snakes along switchbacks through some of Greece's most breathtaking landscapes. Depending on the weather, you can expect the hike to be open from May 1st to October 30th. It's best done in spring when there are fewer crowds and the wildflowers are in full bloom.
The first part of the trail is the toughest and hikers will need to be prepared for an initial steep descent which can be very tough on the knees. For this reason, it is recommended that you have a decent level of fitness before attempting the trail. Bear in mind that this trek is only open during daylight hours so you'll want to arrive in the morning if you plan to tackle the full route.
Best Long Distance Hikes in Europe
7. The Tour du Mont Blanc – France, Switzerland & Italy
Distance: 170 km
Duration: 11 days
Difficulty: Moderate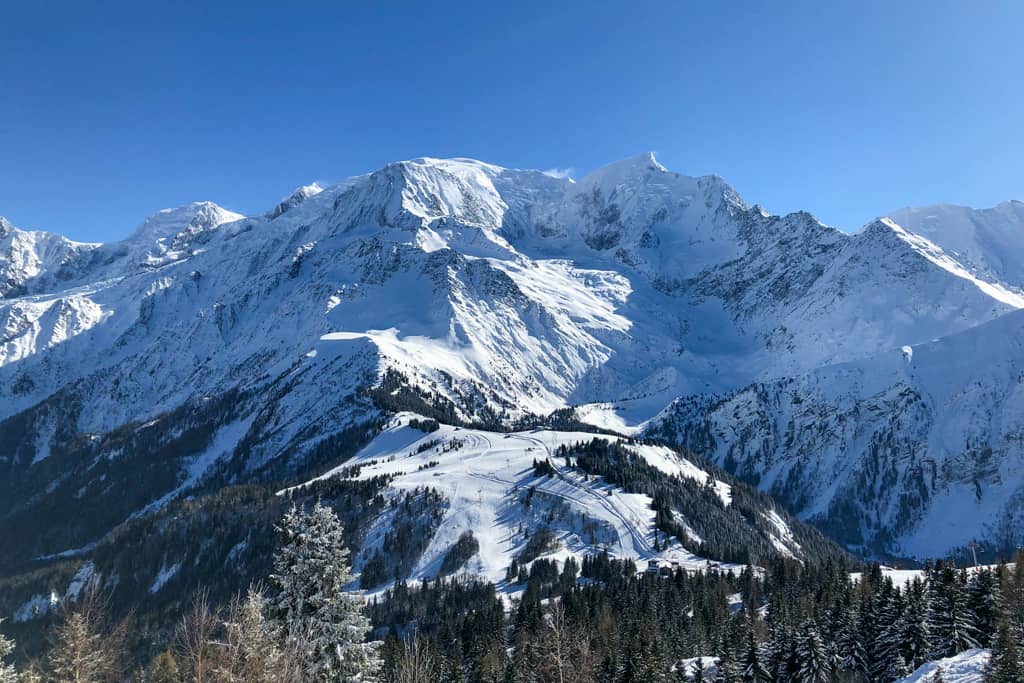 The Tour du Mont Blanc (TMB) is considered to be one of the most impressive long-distance hikes in Europe. As it winds through the Alps, this trail is widely considered one of the most beautiful, scenic hikes in the world.
The trail circles the Mont Blanc massif and heads through the Alpine regions of Italy, Switzerland and France. Usually, the trek will take around 11 days, however, the entire distance has been covered in less than 22 hours during the annual Mountain Marathon!
You need to be of a moderate fitness level to complete this trek. Although it is only 11 days long, these days will be full-on, with most people walking for 5-7 hours per day. The hardest thing about the route is the intense ascents, followed by rapid descents. The steep up and down nature of this trail can be very hard on the joints so make sure you come equipped with a brace and tiger balm if you know you suffer from weak knees!
The trail covers over a hundred miles so you can rest assured that your legs are going to get more than a fair stretch when you embark on this adventure (with some spectacular views to boot).
8. Alta Via 1 – Italy
Distance: 120 km
Duration: 8-10 days
Difficulty: Moderate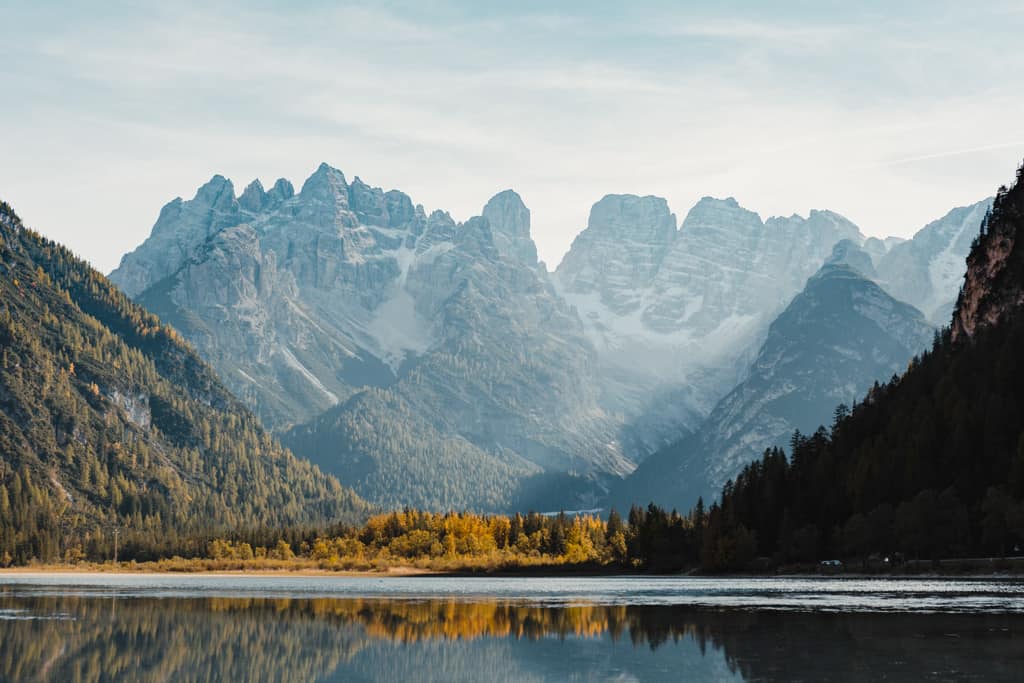 The Alta Via 1 and 2 are the two most popular multi-day hiking trails in the Italian Dolomites. The Alta Via 1 is the best option if you have limited time or are new to multi-day hikes. It is also known as the 'Dolomite High Route' and cuts through the eastern side of the range.
This trail takes around a week and a half to complete and gives you ample time to see the gorgeous lakes that the trail snakes past. The best time to do the Alta Via 1 is during July, August or September. This is because you will need to time your hike with the opening of the rifugios (mountain hostels) en route. These vary in price but you can expect to pay between €25-€50 per night.
On the Alta Via 1, the elevation increases gently as time goes by, giving you not only a good workout but also access to some incredibly pure mountain air! If you want to take on the Alta Via 1, you will need to walk between 4-8 hours per day. Unlike other treks in the Dolomites, this trail involves no glacier walking or climbing so should be accessible for most frequent walkers.
9. Kungsleden Trail – Sweden
Distance: 440 km
Duration: Around a month
Difficulty: Moderate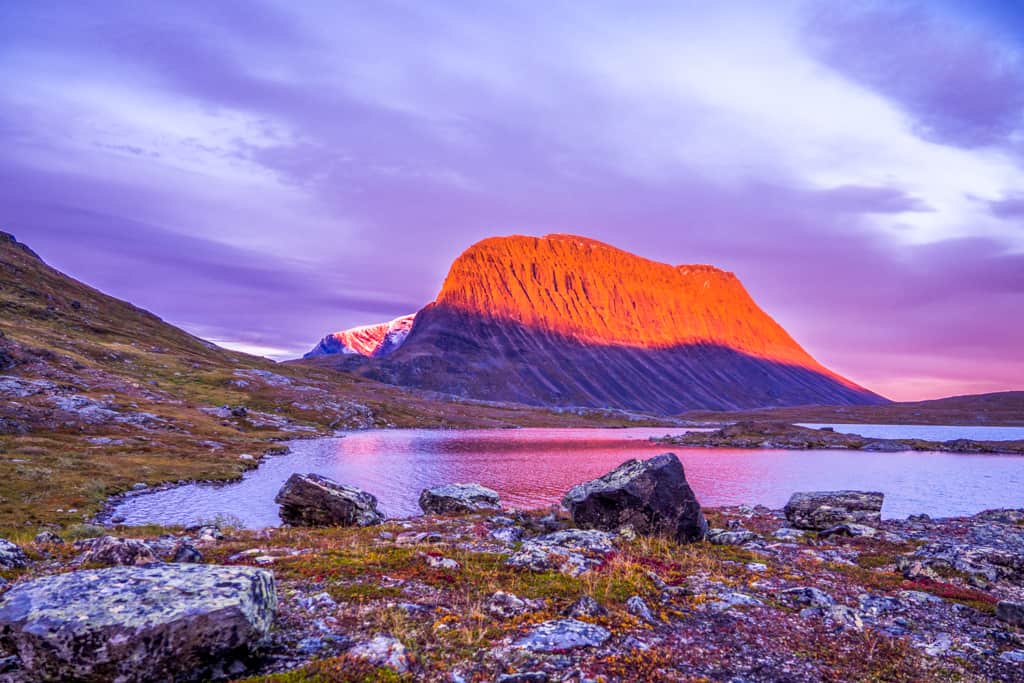 Also known as the 'Kings Trail' in English, this lengthy hiking trail connects Abisko in the north of Sweden and Hemavan in the south. It passes through a nature reserve, UNESCO World Heritage site and four national parks, making it one of the most wildly beautiful hiking trails in Europe.
A fair amount of planning needs to go into walking the Kungsleden Trail because the huts are not open year-round. The main benefit of hiking during the summer is the fact that the weather is pretty much perfect, not too hot or too cold. These ideal hiking conditions allow you to get the most out of your days. In the winter, Kings Trail becomes a ski trail as the snowfall is so high.
As it can be difficult to plan the hike with holiday allowances, many choose to break the hike up into three sections and hike it over a few years. This way they can make the best of the seasons.
10. Corsica GR20 – France (Corsica)
Distance: 180 km
Duration: 15 days
Difficulty: Strenuous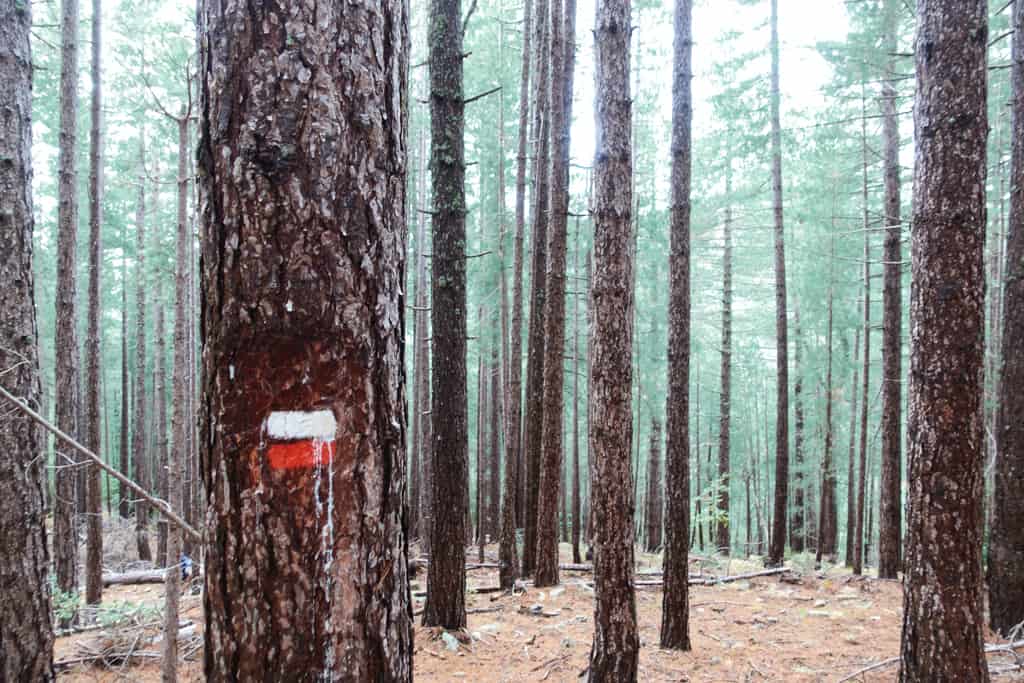 Translating to the 'Great Trail' in French, Corsica's GR20 has been dubbed as Europe's most difficult trek by the Guardian. The trail runs north to south, cutting straight through Corsica's mountain range. All hikers attempting this trail should have a high level of fitness and experience with mountain hiking. There are steep technical descents and rocky passages throughout.
The best time to attempt the hike is between June and October, however, July and August bring the most crowds. The GR20 trail is well marked with red and white blazes which are generally easy to follow.
Huts are situated along the route but these will need to be booked in advance. Wild camping is not allowed along the route, although hikers are permitted to pitch a tent nearby to a refuge. Heed this warning… Corsica's GR20 trail is not for the faint of heart so only attempt this if you are confident (and capable)!
11. Laugavegur Trail – Iceland
Distance: 55 km
Duration: 2-4 days
Difficulty: Moderate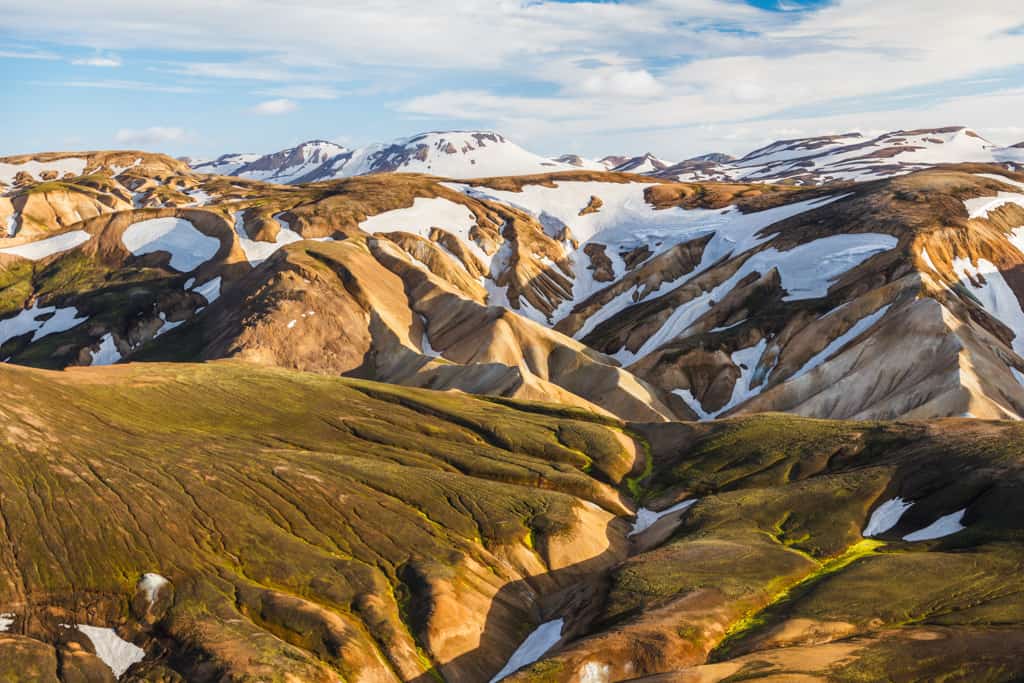 Sometimes referred to as the Hot Spring Route, Laugavegur is the most popular hiking trail in Iceland. Known for its otherworldly scenery and dramatic landscapes, this trek has been christened one of the world's top 20 by Nat Geo. 
Although there are some steep sections, the hike is not too challenging and should be suitable for most travellers who are in good shape. The main difficulty of walking the trail is managing the rapidly changing weather conditions.
There are only a couple of months where you can walk the Laugavegur Trail. During the off-season, it gets blocked by snow and transport links to and from the trail are stopped. Aim for mid-July to mid-September to be safe.
Whilst there are some huts along the route, these are expensive at around $90USD per night so it is probably better to bring a tent and camp. If you choose the latter option, be aware that the weather can be harsh so invest in a tent that will stand up to the challenge!
For some inspirational reading about the Laugavegur Trail, check out The Wild Silence in this collection of amazing books set in Europe!
12. West Highland Way – Scotland
Distance: 154 km
Duration: 5-8 days
Difficulty: Moderate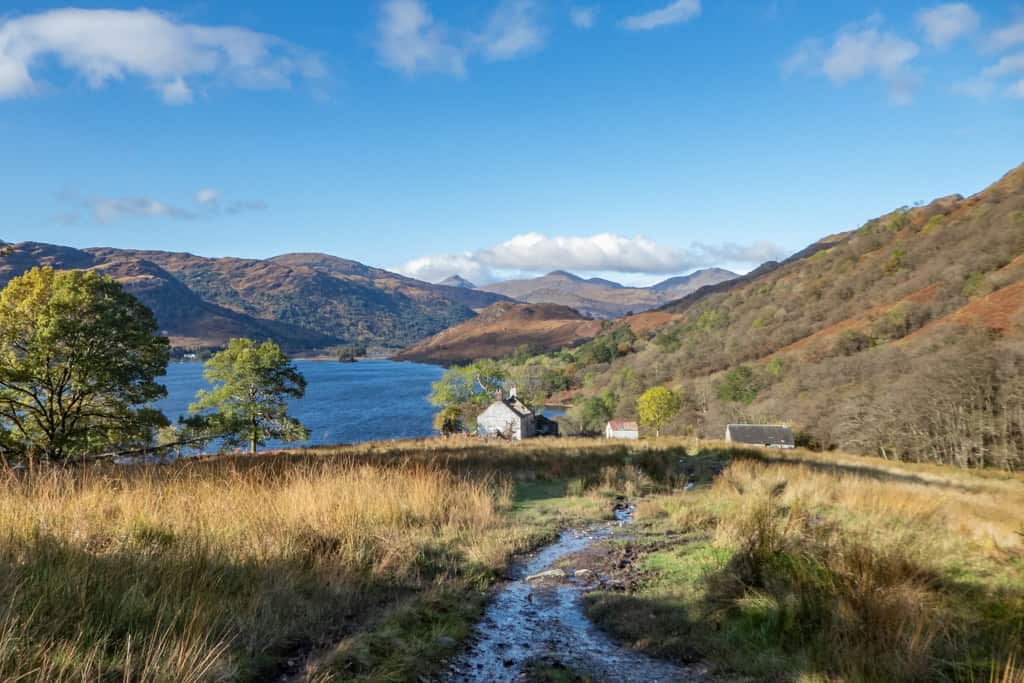 As well as being the premier hiking trail in Scotland and also the most popular in the entire UK, the West Highland Way runs 154 kilometres from Milngavie (pronounced mill-guy) to Fort William. While not too strenuous in its entirety, there are a couple of challenging stages along the trail, especially if you opt to follow the 'high route' signs!
Initially, the path runs through the tendrils of Glasgow before it heads north towards the stunning Scottish Highlands. The trail starts gently but gets more challenging as you approach the shores of Loch Lomond. From the jaw-dropping summit of Conic Hill to the desolate beauty of Rannoch Moor, the West Highland Way weaves through all manner of breathtaking scenery.
The route is well served by budget accommodation options, high-end digs, kitted out campsites and plenty of wild camp spots, making it suitable for hikers on any budget.
While the route can be completed year-round, it's best to hike during the shoulder seasons. Summer months bring hot days, vast numbers of tourists and an invading force of midges. Winter brings deep freezes, short days and a ton of snow at high elevations. Spring and Autumn offer stunning views, great daytime temperatures (the evenings can get a little chilly) and a distinct lack of both midges and other hikers.
13. Southwest Coast Path – England
Distance: 1,014 km
Duration: 5-8 weeks
Difficulty: Strenuous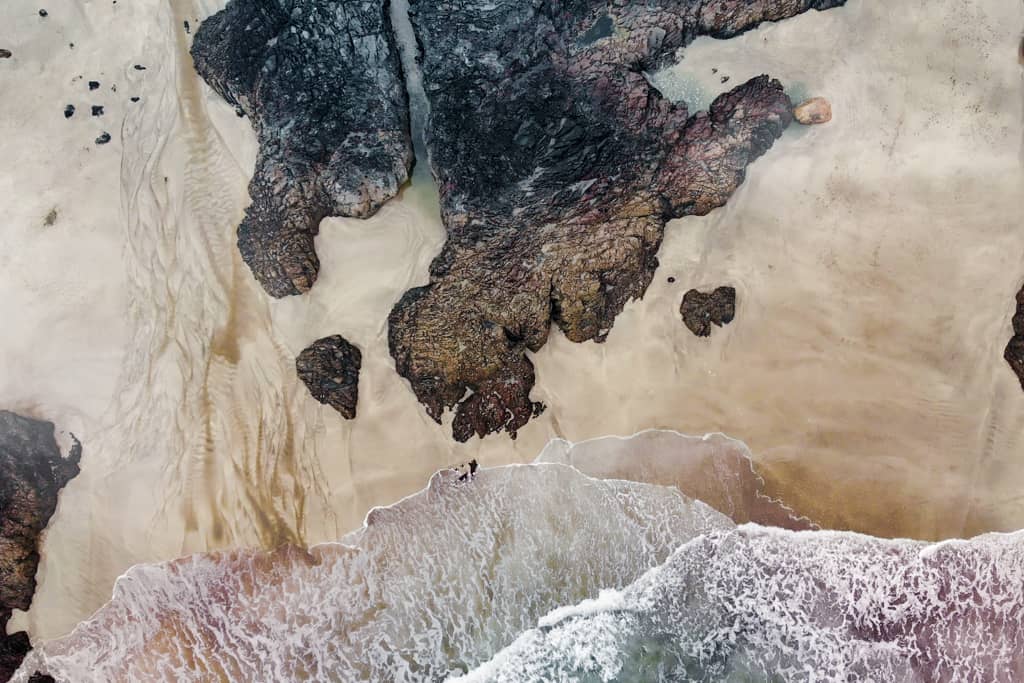 As the country's premier long-distance trail, the Southwest Coast Path draws plenty of hikers to the shores of southwest England. Stretching over 1000 kilometres from Minehead to Poole, the route passes through four counties and two UNESCO world heritage sites.
Certain sections of the trail pass through private property and protected areas. Although England's 'Right Of Way' laws protect the public's right to be on the path, you should not stray off the beaten track.
Created as a patrol route used by the smuggler hunting coastguard, the route clings to cliff tops and offers views into every bay along its length. Of course, it wouldn't be one of Europe's best hiking trails if it was just an easy stroll along scenic cliff tops. Between vantage points, the trail plummets back to sea level before forcing hikers up another steep incline and being on the coast means the weather might not be on your side.
The exposed nature of cliff walking means you can be blasted by the sun's rays one day and battered by gale-force winds the next. You're never too far from a storm on the English coast so prepare for all eventualities when it comes to the weather.
Remember that while wild camping is reasonably common along the path, it's not actually legal. If you plan to camp, ensure you are subtle, not right on the path and that you take all your rubbish with you! There's plenty of accommodation options for those not wanting to spend their nights under canvas.
14. Camino Frances (The French Way – Camino de Santiago) – France & Spain
Distance: 780 km
Duration: 4-6 weeks
Difficulty: Moderate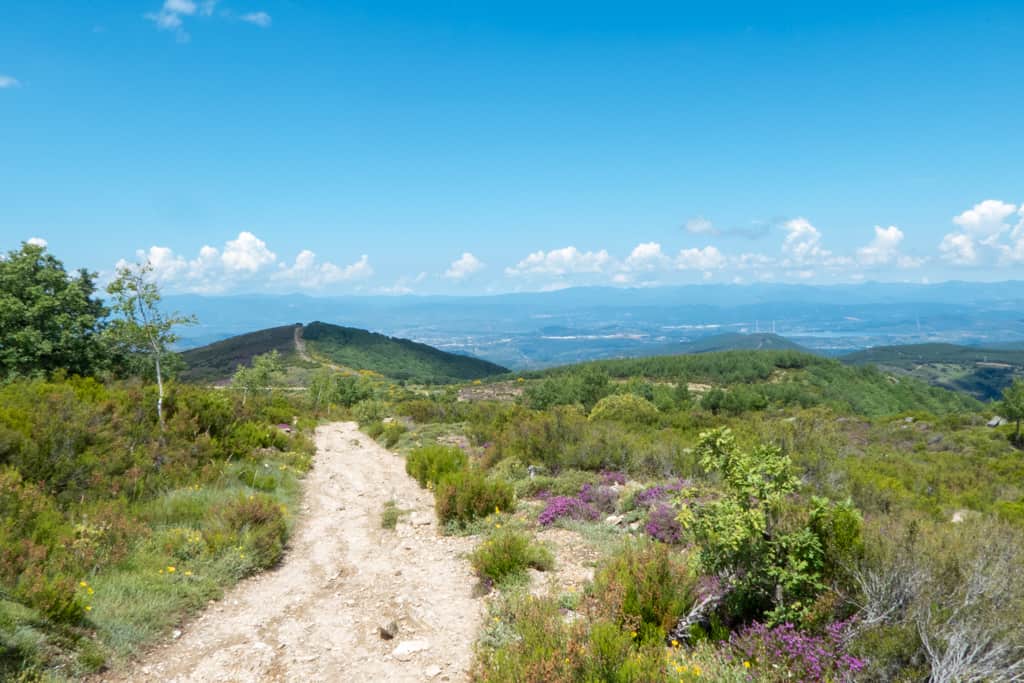 The most popular Camino de Santiago route winds 780km from St Jean Pied de Port in Southern France to Santiago de Compostela in Northwest Spain. More adventurous hikers, or maybe just those with more time, may choose to start their trip from one of four French cities: Paris, Vezelay, Le Puy or Arles. If this is done, the entire hike is well over 1000km!
If you are searching for a quiet, tranquil trail then this is not the route for you. However, if you are seeking a well-serviced path, camaraderie and friendships, there is no better place on Earth than this thin strip of ground running through northern Spain. Accommodation is abundant and incredibly cost-effective. Expect to find dorm beds for less than €10 per night. Camping is prohibited but you'll always find a few folks flouting the rules.
As you'd expect from a trail this long, some days can be easy-going over gently undulating terrain, while others can be a momentous slog up and down steep rocky hillsides. Whether you're facing the scorching heat and flat plains of the Meseta or battling ferocious storms atop the Pyrenees, The French Way will continuously challenge, surprise and delight you.
Although today, the Camino de Santiago (French Way) is the world's busiest hiking trail, it's worth remembering its humble beginnings as a religious pilgrimage. The route goes through all manner of fascinating towns, cities and villages, each with its own churches and religious history. Take time to absorb it all as this is a huge part of the experience.
16. Fisherman's Trail – Portugal
Distance: 125 km
Duration: 4-7 days
Difficulty: Strenuous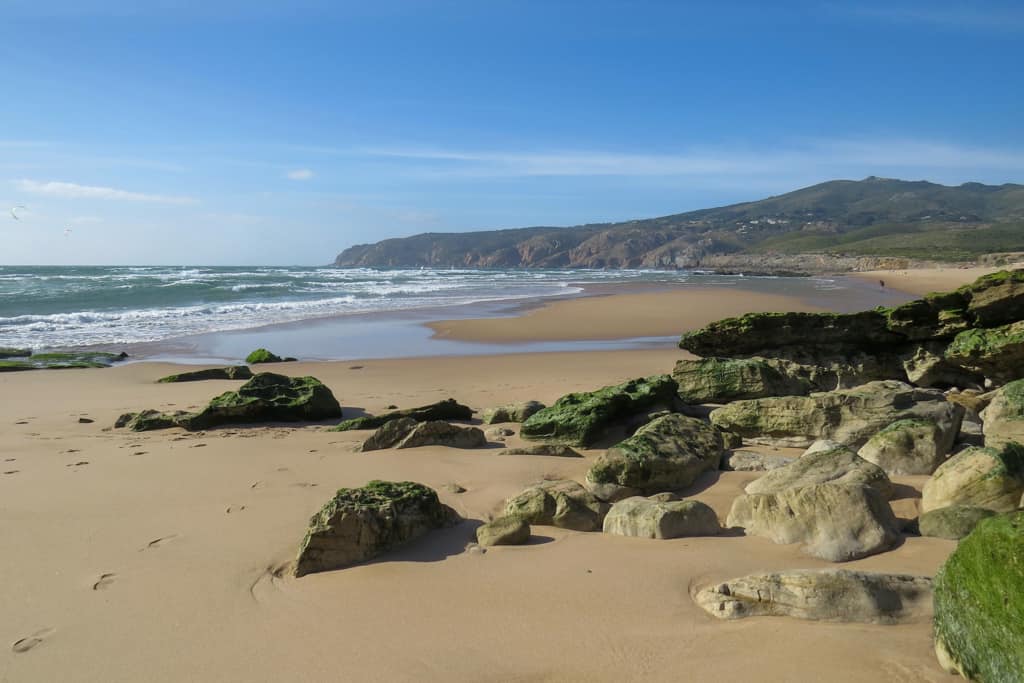 Western Portugal plays host to the 400km Rota Vicentina. It is primarily made up of two long trails. The quaint Historical Way and the rugged Fisherman's Trail.
Hugging the coastline for 125km, the Fisherman's Trail was historically used to gain access to every beach and fishing site along the route. From Porto Covo to Cape St Vincent, the path is predominantly sandy with sharp rises and falls.
The occasional fishing town, trapped in time, can be seen along the coastline but those aside, there is little to no development. Steep rocky cliffs, azure waters and a healthy share of empty beaches greet hikers for days on end.
The route is fully marked with green and blue markings, making it easy to navigate in both directions. Accommodation is available in each town and starts at around €35 per night. Campsites are available for a much lower price but wild camping is strictly forbidden – although people often try their luck…
The route is most commonly broken down into 5 stages so you can end each day in a town. If you opt to use campsites and accommodation options, you'll get more freedom and the ability to hiker some shorter days.
17. Berlin High Trail – Austria
Distance: 85 km
Duration: 5-8 days
Difficulty: Strenuous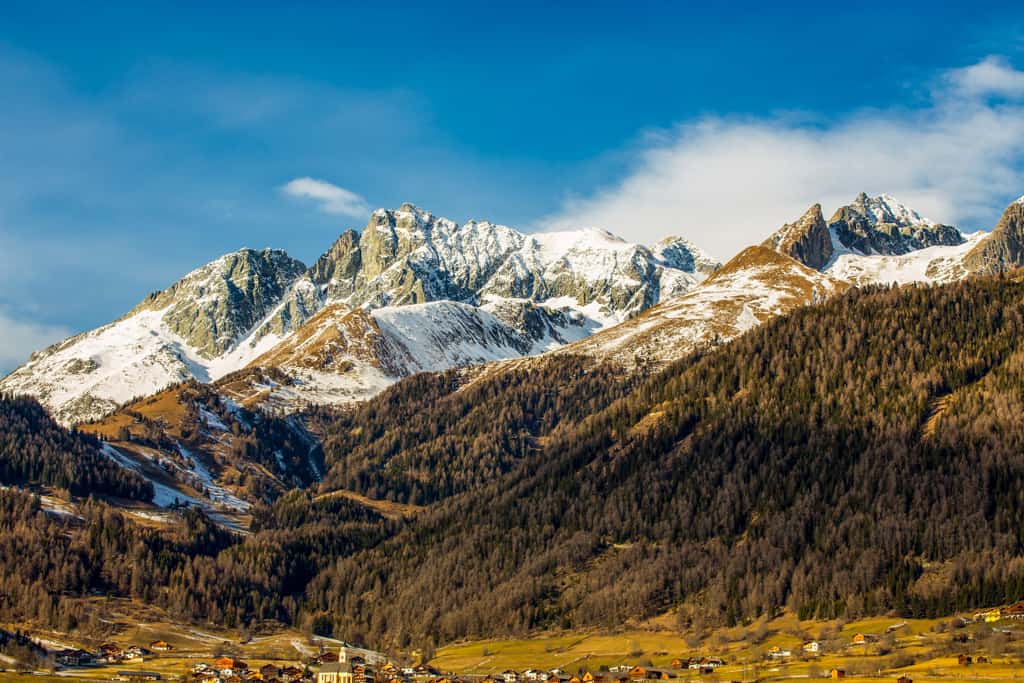 Well known as one of Austria's most awe-inspiring hikes, the Berlin High Trail is essentially an 85 km circular route through the Zillertal Alps. Beginning in the small village of Finkenberg, the epic trail requires over 6000m of ascent as it traverses peaks and passes close to 3000 metres above sea level. If you make it to the end, you can easily jump on the cable car which returns you to the skiing town of Mayrhofen.
The trek can be navigated easily enough but mountain experience is a must if you are planning to tackle it alone. Some sections can be a little sketchy, especially in poor weather conditions.
Each night must be spent in one of the mountain huts along the route. While all grand in their own right, some huts are significantly more impressive than others. The cost of a night's accommodation is not cheap but Alpine Club members get a reduced rate as well as access to special, cheap menus!
The route is only open from June to October but snow can be a problem year-round. September is the best month to visit as the weather is usually still warm and many of the summer crowds have returned home.
Be prepared for some long days over tricky terrain, there are at least a couple of stages that will require close to ten hours of walking per day.
18. Cami dels Bons Homes GR107 (The Way of the Good Men) – France & Spain
Distance: 189 km
Duration: 8-16 days
Difficulty: Moderate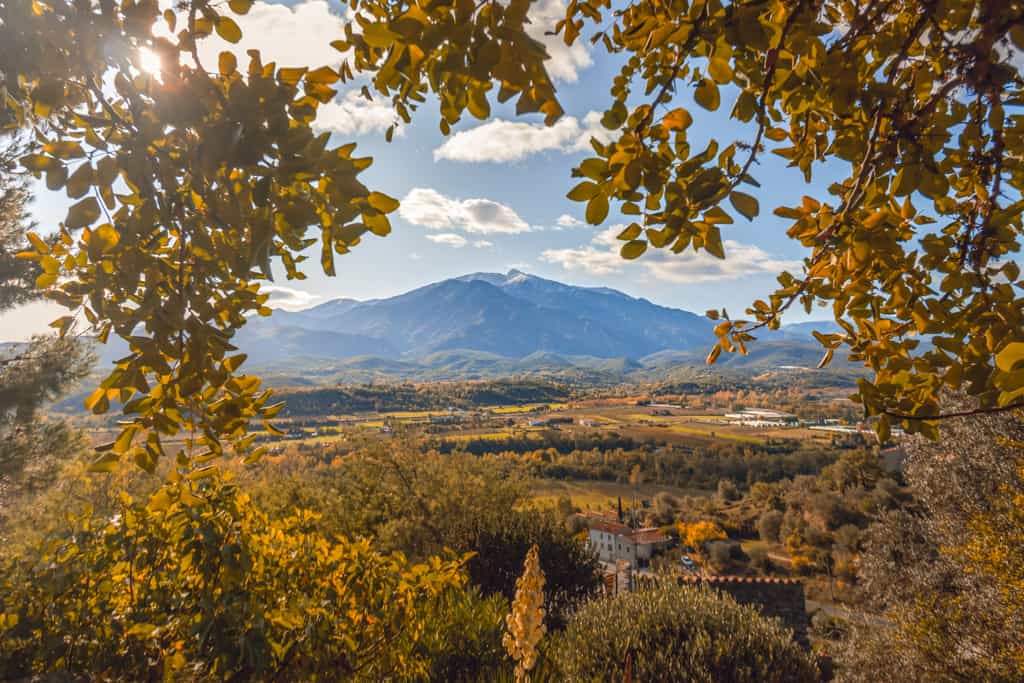 Following the route used by Cathars fleeing persecution from the Catholic church in the 13th century, The Way of the Good Men slices a safe passage from France into Spain. These days, the path is hiked in either direction. The name of the trek is in Catalan which is commonly spoken in this area of Spain and some parts of the French Pyrenees.
The route is marked on maps as the GR107 to comply with European footpath naming conventions.
Traditionally starting in Foix, France, the GR107 takes hikers through vast beech forests and expansive meadows but don't expect the whole route to be a walk in the park. There is a ton of elevation gain and loss, around 8000m of it in total. The mountainous sections can play havoc with injury-prone hikers thanks to the sharp climbs and rocky terrain.
Giant Catalonian pine trees mark the final stages of the hike, as it winds its way into the city of Berga, Spain.
The route is well marked and littered with information boards about the Cathars and their persecution. Wild camping is common but remember to pitch up late, leave early and leave no trace!
19. The Haute Trek – France & Switzerland
Distance: 180km
Duration: 9-15 days
Difficulty: Moderate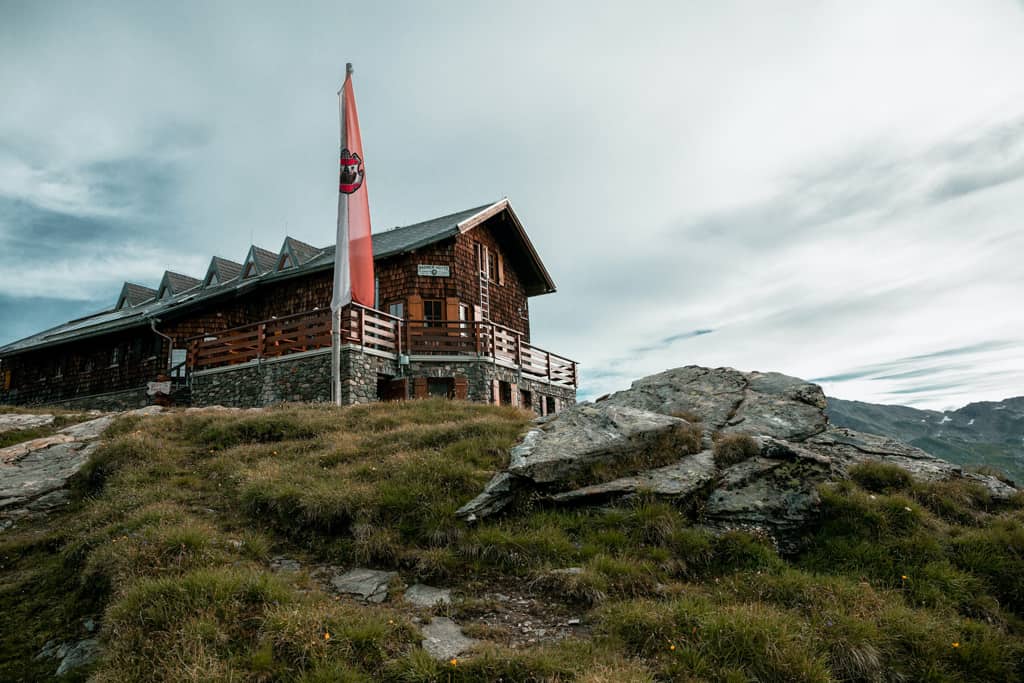 Although the term Haute Trek has been co-opted to mean one of the many hut to hut treks through the Alps, the Chamonix-Zermatt Haute Route is the original and undisputedly the finest among them. Even in summer, that route is a technical challenge. Ropes, crampons and a bucket full of mountain experience are required to take it on but there's a more manageable version that's suitable for anyone with a decent fitness level.
Much like the original, the walkers Haute Route stretches 180km from Chamonix, home of Mont Blanc, to Zermatt, a town overlooked by the mighty Matterhorn. However, unlike the tough mountaineering route, the walkers Haute Route is a relatively simple trail that sticks well below 3000m.
During the late spring, summer and autumn, the route is perfectly safe for hikers and it's only the elevation gain or long days that make it a challenge.
Huts and accommodation options are plentiful along the route but plan ahead so you know how big each day will be. You don't want to get stuck in the mountains overnight because you didn't leave yourself enough time to get to your next destination!
20. Slovenian Mountain Trail – Slovenia
Distance: 600 km
Duration: 28-40 days
Difficulty: Strenuous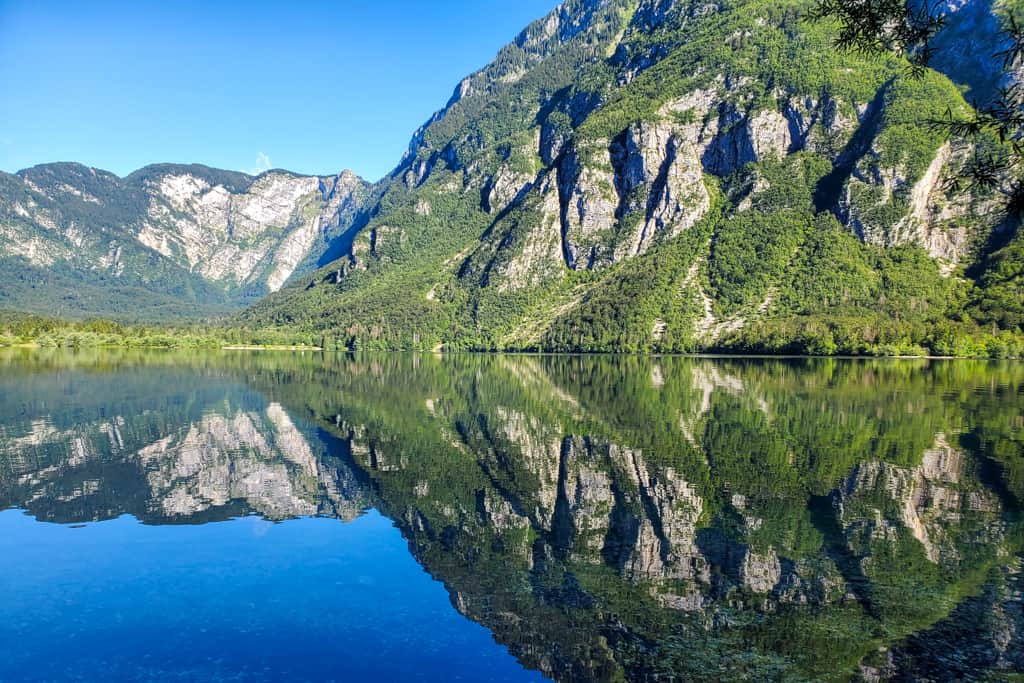 The Slovenian Mountain Trail was officially created in 1953, making it Europe's oldest purpose-built hiking trail. At 600km in length, it is also the longest trail in Slovenia and encompasses over 21 mountain peaks. The highest point of the trail is Triglav which sits at an elevation of 2864 metres.
Due to the mountainous terrain, many hikers will only attempt sections of the route instead of taking it on in one go. For the more challenging sections, you'll need to know how to use Via Ferrata equipment and a helmet is mandatory.
The route begins in Maribor, across high plateaus and into the Alps before ending along the country's Adriatic coast. This gives hikers a wide range of challenges, spectacular walking and world-renowned views.
Slovenia's Mountain Trail is well served by accommodation options including 50 mountain huts and 5 towns. For much of the trail, camping is permitted but there are large sections where it's forbidden. Fines will be handed out if you are caught camping in one of these areas. If hiking in summer, book your accommodation in advance so you can secure a bed each night!
The route is well marked with unique markers. A white dot with a red circle around it and a number 1 is painted on trees, rocks and signposts along the entire route.
21. Lycian Way – Turkey
Distance: 540 km
Duration: 29 days
Difficulty: Moderate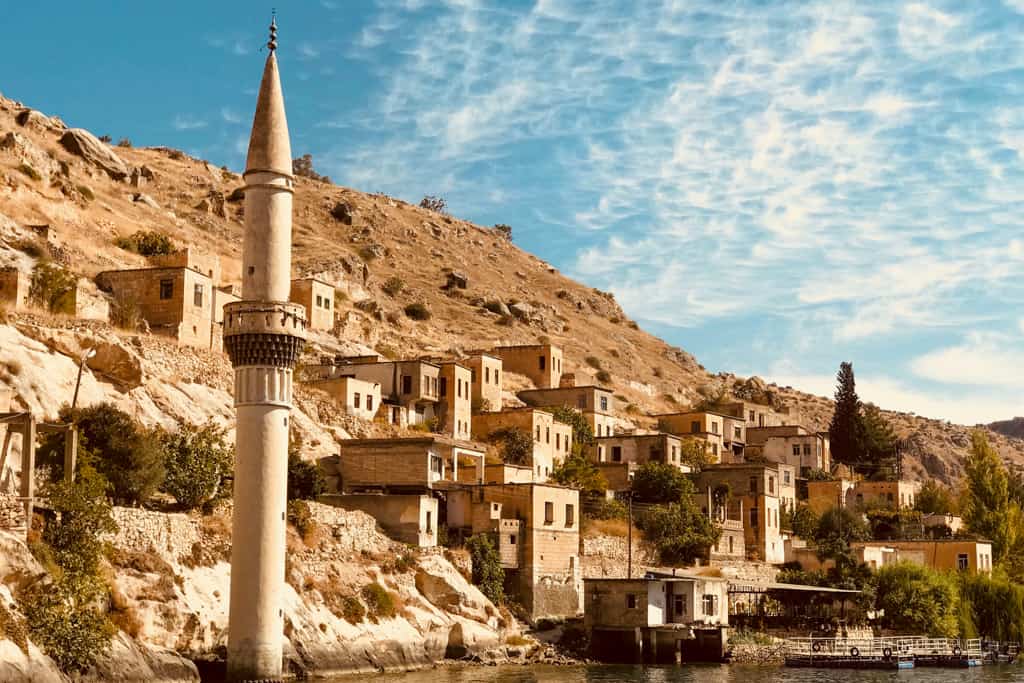 Whispering its way along the coastline of Lycia, an ancient civilization based in the south of modern-day Turkey, the Lycian Way was the country's first long-distance footpath. It was officially opened in 1999 as a combined effort between a historian, Kate Clow, the Turkish government and Garanti Bank, who sponsored all the standard red and white GR waymarking along the route.
Over 500km of trail exist between Hisarönü near Fethiye to Geyikbayırı in Konyaaltı. The route was originally used by Lycians as a route across their region. It passes through ancient towns, UNESCO World Heritage sites, temples, rock-cut tombs and well-preserved amphitheatres.
Lycia is a region that has fallen under the control of many of the world's most famous empires. Everyone from the Greeks to Persians, from Romans to Macedonians has had a hand in moulding the region into its current guise. As such, the history you'll encounter along this ancient route is unparalleled!
As for the trail itself, there's a combination of high and low sections, each bringing its own challenges. The low elevations can be punishingly hot, especially during the summer months. The higher sections are rough, rocky and full of interesting river crossings. Long stretches of the route are through forests of pine or cedar and there's plenty of wildlife to be seen.
Accommodation is abundant along the route and caters to travellers on all budgets. Wild camping is common and water sources are frequent. Official campsites are spaced at regular intervals, often near towns and villages.
Which of Europe's hikes will you tackle?
Hiking in Europe can be as easy or as hard as you want it to be. The treks can take you to dizzying heights or keep you firmly grounded at sea level. But whichever hike you choose to undertake, you can be sure to enjoy some fresh air, enjoy amazing scenery and maybe even make some new friends along the way!
Have we missed your favourite European hike from our list? Let us know in the comments below!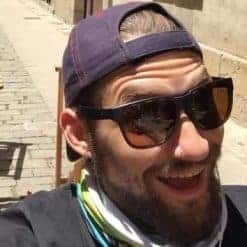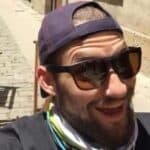 After a life-changing motorcycle accident, Tim decided life was too short to stay cooped up in his home county of Norfolk, UK. Since the incident, he has travelled in South East Asia, walked the Camino de Santiago and is currently backpacking around South America. His first book 'From Paralysis to Santiago' chronicles his struggle to recover from the motorcycle accident that changed his life and will be released later this year.