While best-known for its windmills, cheese, and exceptionally tall inhabitants, the Netherlands is, in fact, quite a country of contrasts. From Amsterdam's Golden Age canals to Rotterdam's post-war rebuilding, bars in old churches, brand-new cities springing up on reclaimed land, and of course, an eternal battle to hold the sea at bay, Dutch ingenuity is present on every street corner throughout the country. 
From its beaches to its world-class museums and thriving social scene, the Netherlands is a fantastic destination for any traveler, particularly those interested in history, art, or urban renewal. Written by a Dutch transplant, this guide will give you an inside look at everything you should know before visiting the Netherlands.
---
INTRODUCTION | Backpacking the Netherlands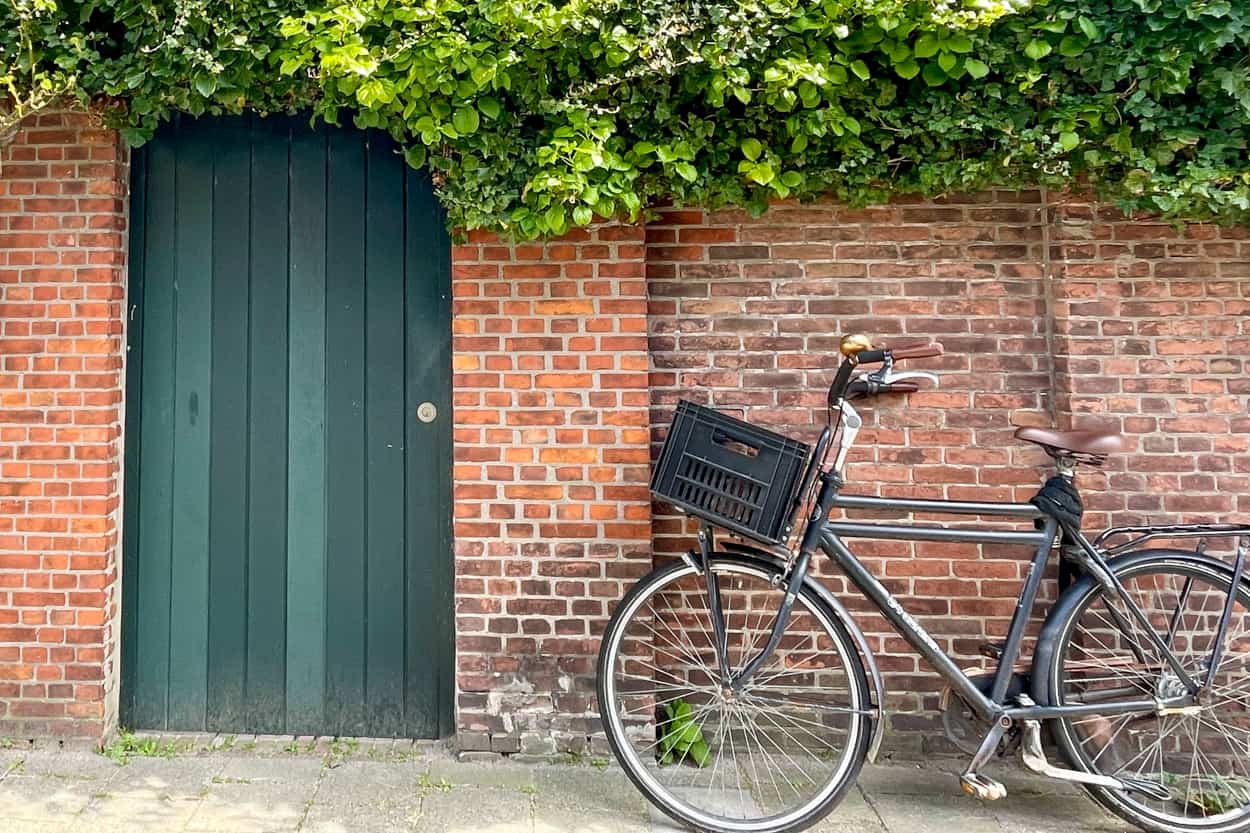 Currency: Euro (€)
Capital city: Amsterdam
Population: 17.44 million
Main religions: Roman Catholic (20%), Protestant (15%), Muslim (5%) 
Main language: Dutch (English is spoken by about 90% of the population)
Telephone code: +31
Time zone: CET (GMT+1)
Emergency number: 112 
---
You'll love the Netherlands if… 
You're a fan of Golden Age art and architecture. From the astounding collection of Vermeer and Rembrandt masterworks in museums in The Hague and Amsterdam to the centuries-old canals in Utrecht, Haarlem, and beyond, there is an abundance of Golden Age cultural remnants throughout the country. Tour historic homes, explore hidden gardens (called hofjes) and search for the Dutch East Indies Company logo on old warehouses-turned-museums, a window into the past.     
You're passionate about diplomacy and transnational organizations. The European Union was born in the wonderful city of Maastricht, and the International Criminal Court is based in the gorgeous Peace Palace in The Hague. Many other international organizations and non-governmental entities are also based here, making the Netherlands a meeting place for the future of international cooperation. 
You're interested in green energy and urban renewal projects. Throughout its history, the Netherlands has constantly been forced to outsmart rising sea levels, resulting in centuries of experimentation with dams, dikes, filled land, and a variety of other stop-gaps. The aptly-named Low Countries (located below sea level) are always at risk for flooding and other natural disasters, and it's amazing to see how, time and time again, Dutch innovation has prevailed over Mother Nature's fickle tendencies, always seeking to secure the future.   
You're an amateur historian. You can see the bullet hole in the wall in Delft where William of Orange was killed– the first world leader assassinated by a gun. Moving forward in time, visit the Secret Annex where Anne Frank hid in Amsterdam, and the house in Haarlem where Corrie Ten Boom and her family sheltered Jews fleeing the Nazis. You can also trace the history of the Low Countries through wars, treaties, and compromises in museums around the country; explore the birth of overseas trade and shipping; and visit the culmination of all that business acumen at Europe's largest port, the Port of Rotterdam. 
You're a lover of flowers and horticulture. Over 7 million flowers bloom each year at the Keukenhof Garden in Lisse – a worthy addition to your bucket list, for sure. 
Insider tip! If you ask nicely, many local farmers nearby will also allow you to walk through their fields, provided you don't pick any of the flowers!
---
WHEN TO GO | The Best Time to Visit the Netherlands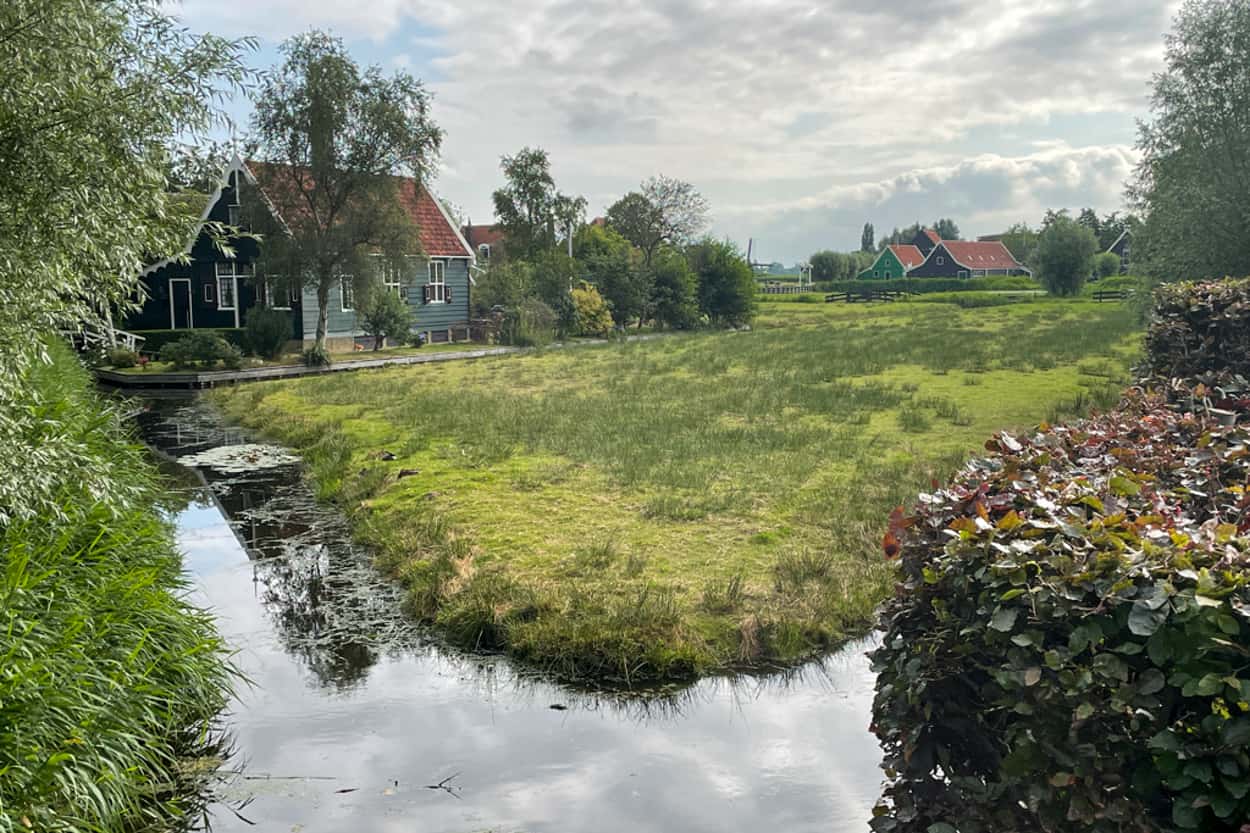 The Netherlands is infamous for its extraordinarily fickle weather, and it's a good idea to pack a rain jacket no matter when you visit. Storms can come out of nowhere – soaking you in a matter of minutes and disappearing just as quickly. 
While summers are largely mild, recent years have seen more heat waves and more intense temperatures than in the past – a sure sign that climate change is taking its toll. However, summer is still the most popular time to visit, as it has the most predictable unpredictable weather. Fall brings consistent, drizzly mist and rain, and winters can be pretty unrelentingly gray. 
However, this is not to say that any time of year is particularly 'off-limits' in the Netherlands. While winters are dark and overcast, temperatures are mild, usually sticking in the 40s and 50s Fahrenheit. If you remain flexible and don't mind getting occasionally damp, fall and winter can be a great time to visit to save money and avoid crowds. Spring is risky, but with the potential for high reward. Some years, it ushers in gorgeous summer weather early (but without the hordes of tourists), but sometimes it mimics fall's dreariness. 
The best tip is to download a weather app like Buienradar and check it religiously. Due to the country's geographic location, storms come and go quickly, and the radar is usually more reliable than your phone's weather app. Sometimes delaying going outside a mere few minutes can spare you a soaking, or a rainy morning spent at a museum gives way to a dry afternoon perfect for an outdoor outing.
Most festivals and national holidays in the Netherlands are in the summertime, such as Corpus Christi, Ascension Day, and Liberation Day. If you're traveling during the holidays, take note that most shops and businesses will be fully closed on these days! Summertime is also a great time for an abundance of music festivals scattered around the country, such as Down the Rabbit Hole or Lowlands. 
One last note– if it's a dream of yours to visit the tulip fields (as it should be!) remember that it's not an exact science when these will bloom. Keukenhof is only open for about 8 weeks per year, from March until May, and the tulips usually bloom somewhere in the middle, in mid-April. Plan accordingly! 
---
VISAS | Do I Need a Visa for the Netherlands?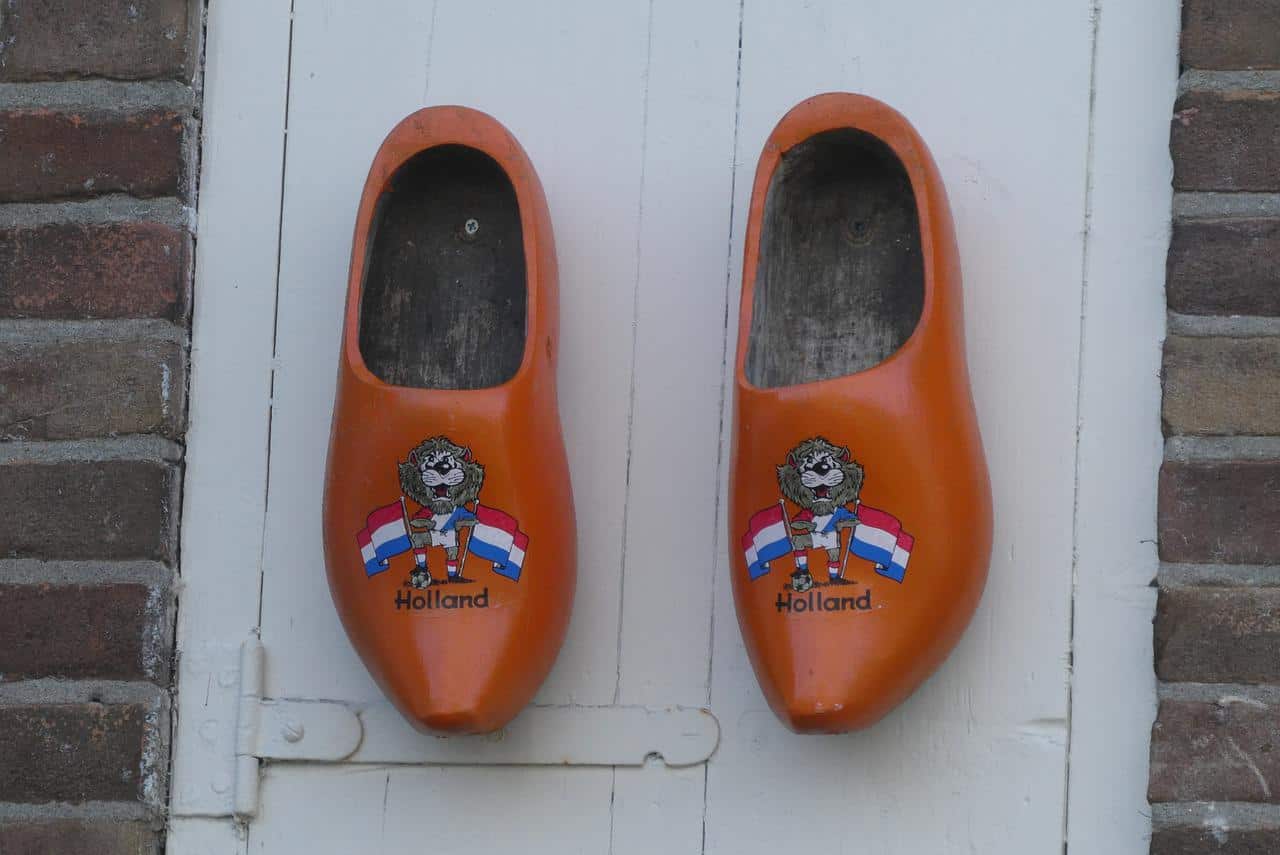 It's crucial to find out whether you need a visa to go to the Netherlands before you book your tickets. The good news is, depending on your country of origin, you may be visa-exempt. Indeed, about 60 countries (including many in Asia, North America, and South America, such as the US, Canada, the UK, Japan, and Australia) do not need a visa to visit the Schengen Territories for a period of 90 days. For most other travelers, a Schengen visa will be more than sufficient. Schengen visas also allow you to visit for up to 90 days.  
Since the Netherlands is a member of both the EU and Schengen, you can combine your trip with a visit to other member states without having to do any border controls – a great perk! For more visa information, check out our handy visa guide. 
Border Runs and Visa Extensions
If you're getting close to your 90-day limit in the Netherlands and find you want to stay longer, it is possible, but with a bit of a twist. If you have a visa-exempt nationality, the easiest thing to do is visit a non-Schengen country to 'reset' your 90 days, such as the UK, Bulgaria, or Croatia. If you're visiting on a Schengen visa, this allows you to do something similar. Since it is valid for a 90-day stay within a 180-day period, you simply visit elsewhere for 90 days before coming back to the Netherlands, where you can legally stay for another 90 days. If done correctly, this is totally legal. 
If you want to stay longer than 90 days without the Schengen reset, it's a bit trickier. Unless you are a citizen of an EU/EEA member state, you will have to apply for a residence permit from the Dutch government, which brings with it a whole new set of requirements, including proof of income, etc. 
Penalty for Overstaying Your Visa in the Netherlands
Overstaying a Schengen visa in the Netherlands results in what is called a 'return decision'. This occurs if you are caught by Dutch authorities having overstayed your 90 days or if you are in the country without a valid residence permit. Sometimes you are given some flexibility in departure time (up to 28 days), but often you are given a '0-day decision', which means you must return to your country of origin immediately. This is usually paired with an entry ban, which records your details in an online database and forbids you from entering both the Netherlands and the wider EU. If you come back anyway, the consequence is usually a prison sentence. Needless to say, overstaying a visa is a really bad idea.
---
HEALTH | Considerations and Vaccines for the Netherlands
Do I Need Vaccines to Travel to the Netherlands?
There are no vaccines needed in particular for traveling to the Netherlands. It's never a bad idea to ensure you're up-to-date on routine vaccinations (MMR, tetanus, Tdap, etc.) but outside of these, you don't need anything special for the Netherlands.
Disclaimer: This information has been carefully researched but we are not medical professionals. You should always visit a travel clinic prior to your departure to discuss any associated travel health risks and considerations with your doctor.  
---
SAFETY | Is the Netherlands Safe?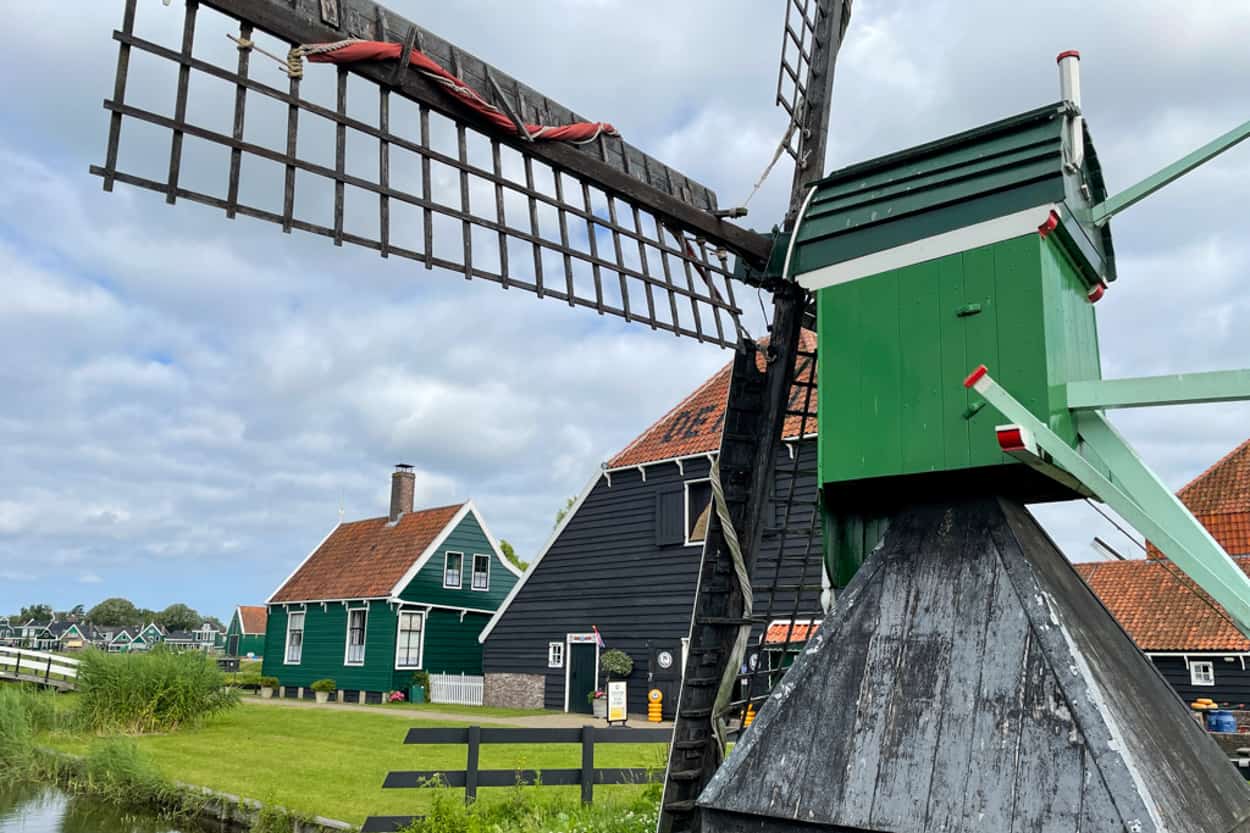 The Netherlands is overall a very safe country. Crime is quite low, and the quality of life is high. While pickpocketing and other non-violent crimes do happen, it's fairly easy to avoid this by following basic safety protocols: don't leave items unattended; don't wear flashy watches or jewelry to crowded tourist sites; and watch your drinks at bars. 
Bike theft is the most common crime of convenience, so definitely make sure to lock the bike to something secure if you're leaving it unattended. 
The tap water in the Netherlands is absolutely safe to drink, and actually a point of pride for Dutch people. Contrary to much of Europe, some restaurants may even offer you tap water with your meal (though certainly not all of them.) 
Food safety standards are also very high in the Netherlands, so you don't have to worry about eating food from market vendors, restaurants, or grocery stores. Definitely try the local cuisine at weekend markets! 
Driving on Dutch roads is also very safe, but the super-interconnected train system usually makes renting a car unnecessary. Additionally, the best way to get around within cities is definitely by bike. While this is one of the best things you can do to fit into Dutch society, there are a few safety tips to keep in mind, whether you're walking or biking.
Most bike lanes in Dutch cities and towns are a light maroon color. If you're a pedestrian, stay out of the bike lane. The bikes go very fast, and the lanes are the equivalent of a road for cars. Just like you wouldn't randomly step into a road without looking both ways, never step into a bike lane. For the person biking, it's really scary to have to swerve to avoid hitting distracted tourists who suddenly step out in front of you.
Biking in the Netherlands works almost identically to driving, so follow the rules of the road. At intersections, you will see two kinds of traffic lights: a normal, round one above and an illuminated bike at eye level. The bike light works just as any traffic light – when it's red, stop.  If you see a set of triangles at an intersection pointing towards you, it means you are supposed to yield. You may see a lot of people running red lights, cutting off trams, or making illegal left turns. Needless to say, this isn't a wise choice, especially if you aren't experienced with the terrain.
Keep right, and only pass on the left. If someone rings their bell at you, don't get offended! They are just trying to signal to you that you're in the wrong place, or make you aware of their presence near you. Speaking of signaling, always use your hands to point to the right or left when turning to avoid getting rear-ended.
If you're biking with other people, don't ride side-by-side. While you may be out for a leisurely ride, other people are trying to get to the office, meetings, or appointments and it's bad bike etiquette to trap traffic behind you. 
Always lock your bike. If at all possible, ensure you lock it to something sturdy, e.g., a concrete pole, official parking, or a fence. Bike theft is by far the most common crime committed in the Netherlands, and you definitely don't want to be on the hook for paying to replace a rental bike. Relatedly, try to park the bike legally if you can. While towing is much less common than theft, trying to figure out where your bike was towed is not a fun thing to add to your vacation.
---
TRAVEL INSURANCE | Travel Insurance for the Netherlands
Disclosure: Some links on this page are affiliate links. We always write our articles before checking if affiliate links are available.
Nowadays, travel insurance for Europe is more important than ever. It's crucial to have good travel insurance if you find yourself with a canceled or severely-delayed flight, train, or hotel, and there are a few good providers you can choose from. While the Netherlands doesn't have a lot of risk factors to worry about, travel insurance is still worth the cost for life's other unpredictabilities, which can always occur on a trip abroad. 
In particular, if you plan to rent a bike while you're in the Netherlands, make sure your travel insurance has liability coverage – if you happen to damage your bike or someone else's, this type of coverage is very important. Most Dutch residents have a monthly liability policy, and you should, too.
If you're looking for travel insurance providers, these are some popular options…
SafetyWing: Designed with long-term travelers and digital nomads in mind.
World Nomads: Known for its adventure package add-ons.
True Traveller: Budget-friendly insurance packages.
---
WHAT TO PACK | What Should I Pack for a Trip to the Netherlands?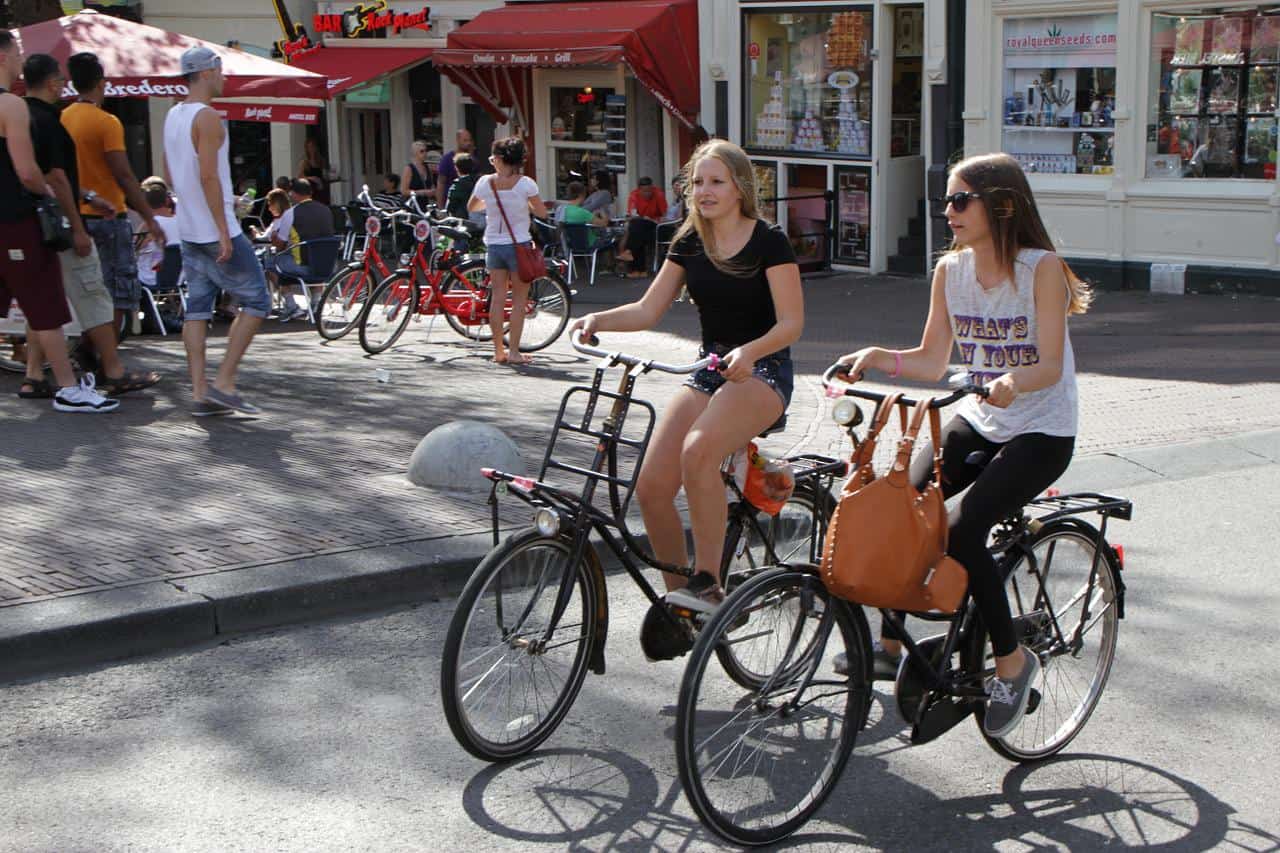 When visiting the Netherlands, nothing is more critical than a light, packable rain jacket! Variations in weather mean that you'll likely be taking it off and putting it on repeatedly during your trip, and blustery, windy conditions year-round make umbrellas unwieldy and not very useful. A rain jacket that you can take in or out of your backpack as needed will always come in handy.
Like much of Europe, the Netherlands has its fill of uneven cobblestone streets. Sturdy walking shoes are also an essential item, and water and slip-resistant options are never a bad idea. You'll be doing a lot of walking no matter where you are in the country, so sneakers are an item that you will use daily. 
In general, Dutch people are very laid-back fashion-wise, prioritizing comfortable casualwear suitable for all that biking. Jeans and tops for both men and women are appropriate for most occasions, and in particular, white low-top tennis shoes and combat-style boots are very popular. 
👉Read More: Packing List for Europe👈
---
FLIGHTS | Airports and airlines in the Netherlands
Flying to the Netherlands
Amsterdam's Schiphol Airport is one of Europe's largest hubs, and Amsterdam is certainly the most common (and probably cheapest) place to fly into. There is another fairly large airport in Eindhoven, as well as a small one near Rotterdam.
Several budget airlines fly into Amsterdam and Eindhoven, including easyJet, RyanAir, WizzAir, Vueling, and more. Many times, these budget flights are impressively cheap, and Schiphol in particular is a very easy airport to access from Amsterdam. 
Pro-tip! If you're visiting cities like London, Paris, Brussels, Cologne, or even Berlin… take the train! Riding trains in Europe is definitely part of the experience, and trains usually drop you off right in the center of the city, as opposed to flights where you have to commute into town. Check out Thalys, Deutsche-Bahn, and NS International to see if traveling by train is a better option than by air.
Flying Within the Netherlands
The Netherlands is so small and well-served by regional train connections that it is highly unlikely that you will fly within the country. If you are seeking to visit other Dutch towns and cities, it is easiest to do so via the Dutch train service, called NS (Nederlandse Spoorwegen.) The trains are yellow and blue, and have really impressive connections all over the country, even to the tiniest of towns. Make sure to validate your tickets to avoid a huge fine.
---
LANGUAGE
In the Netherlands, the primary language spoken is Dutch. However, luckily for many visitors, Dutch people have the highest level of non-native English in the world. You will be shocked at how flawless their English is, and chances are they also speak German, French, and Italian as well (if not all of the above!) 
However, despite their amazing proficiency in English, it's really nice to know a few basic words of Dutch to show that you care about the culture. If nothing else, these are good to remember: 
Good morning: Goede morgen
Good evening: Goede avond
Thank you: Dank je wel
Please: Alsjeblieft
Goodbye: Doei! 
In the event someone approaches you in Dutch, it's nice to say "kunnen we Engels spreken alsjeblieft?" (Is it okay if we speak English, please?) 
Lastly, if you really want to fit in, you can order a "biertje" (beer), and tell the server that it is "lekker" (tasty.) 
---
COMMUNICATION | Phone and Internet in the Netherlands
It's really easy to buy a SIM card in the Netherlands. Any corner store (usually called tabaks or minimarkts) should have them, and they're free. Simply ask the cashier for one, as well as instructions for setting it up. Some common providers of top-up style SIM cards include Lebara and LycaMobile. 
Unfortunately, public WiFi is not as universally available in the Netherlands as in other countries – while many cafés will have it, it's definitely not as common as in other places, nor will you see as many people with laptops working in cafés or restaurants. 
Some places, like trains, allegedly have WiFi, but it's often spotty at best. Your best bet is to buy a SIM card, so you won't have to worry about getting a WiFi signal. They're super inexpensive and easy to use. 
---
BUDGET | How Much Does It Cost to Backpack in the Netherlands?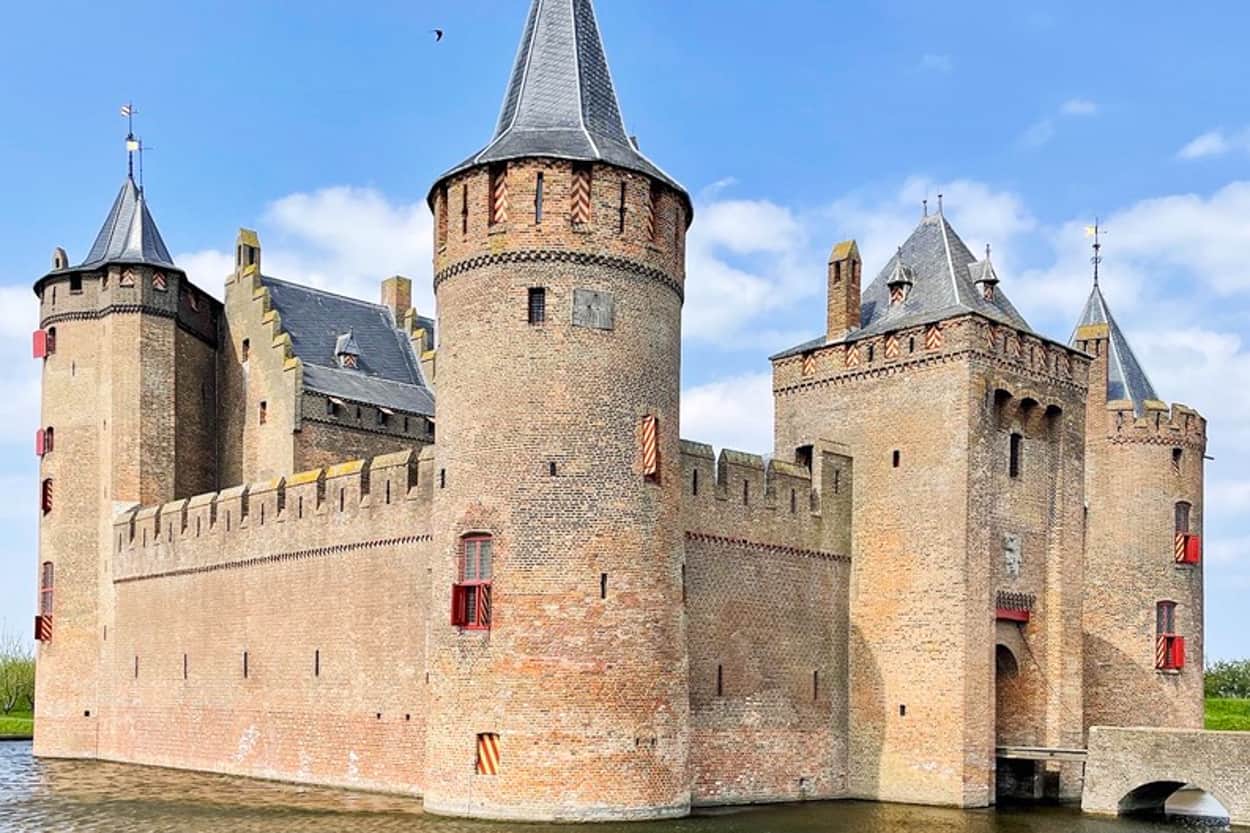 As of 2022, the euro and the USD are almost at parity – meaning the exchange rate is almost at €1 to $1USD. This is very unusual and may fluctuate, so be sure to look up what that day's exchange rate is. 
All in all, the average backpacker can expect to spend between $100 and $400 per day in the Netherlands. Note that this figure is largely due to high accommodation costs. 
Cost of Accommodation in the Netherlands
Expect to pay between $150 and $450USD per night for a hotel in big cities like Amsterdam, Rotterdam, or The Hague. Dormitory-style hostels can start as low as about $30 per night in the off-season, but also start to climb in the summertime. If you choose to visit less-transited cities (such as beautiful Maastricht), you may be able to find hotels under $100 per night. 
Note that there is a severe housing shortage in the Netherlands, especially in the Amsterdam area. This has led to the Dutch government imposing pretty harsh limitations on home-sharing platforms like Airbnb. It's worth your while to book your accommodation early for the Netherlands, as lower supply and very high demand can lead to skyrocketing prices for not-so-nice lodgings. 
Traveler tip! Remember there is great internal transportation in many Dutch cities. Unless you have your heart set on staying in the city center, consider staying somewhere a tram or bike ride away – it'll be much quieter and more local, and you're likely to save money. 
Cost of Food in the Netherlands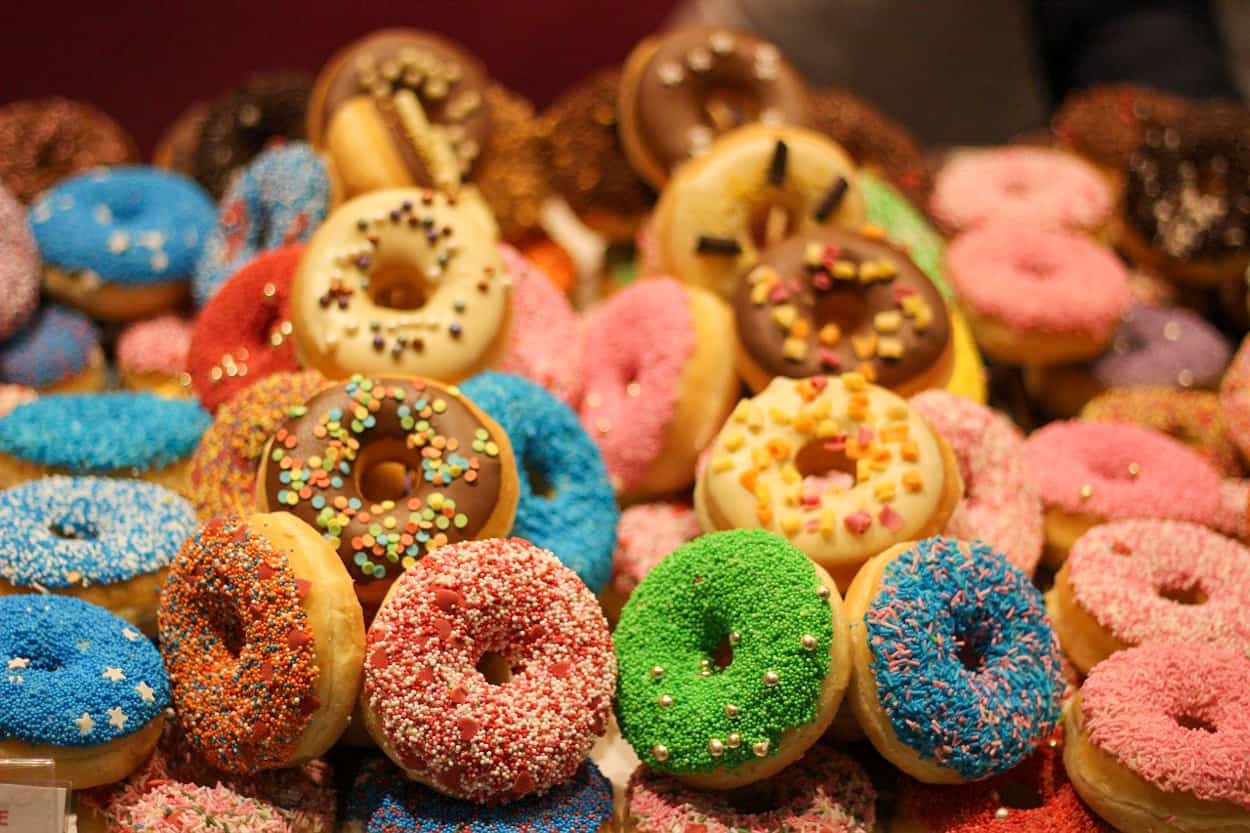 The Netherlands is a great example of a country where those seeking to travel shoestring-style would be wise to shop at grocery stores. Grocery prices are on the low end of average for Western Europe, and there are lots of pre-made sandwiches, salads, sushi, and other lunch options at major grocery chains like Albert Heijn and Jumbo.
If you're seeking to eat out, you can get a meal at a fast food chain like McDonald's (or local equivalent FEBO) for under €8. It's popular to eat at tokos, or 'to-go' style eateries, particularly common for Surinamese and Indonesian cuisine. There, a bento box style takeaway will cost between €8 and €10. Toko food is really delicious, and many of the eateries have options to eat your food right outside.
A meal at a sit-down restaurant likely will cost you between €15 and €30 for a main – at the higher end of the spectrum in the city center. Something like a scoop of ice cream out and about costs €3-5 per scoop, and a cappuccino is usually in the €3-4 range. Bottled water costs less than €1 but usually has a statiegeld (deposit), so bring the bottle back to the store if you want that money back.   
Cost of Beer in the Netherlands
Dutch creation Heineken rules the roost here in the Netherlands, but you're likely to recognize other famous exports (or at least their logos) like Grolsch, Amstel, or Hertog Jan. Beers like these will cost less than €1 at the grocery store and about €4-7 per pint out at a bar, depending on where you are. You can also request a biertje, or "little beer", which usually costs around €3.50 and is a bit smaller than a pint.
As in many other parts of the world, Dutch craft breweries have been popping up all over the place in recent years. If you're a beer fan, check out local haunts like Troost, Brouwerij 't IJ, and Oedipus. 0% beers have also been rising in popularity if you want to try beers without alcohol.
Cost of Activities in the Netherlands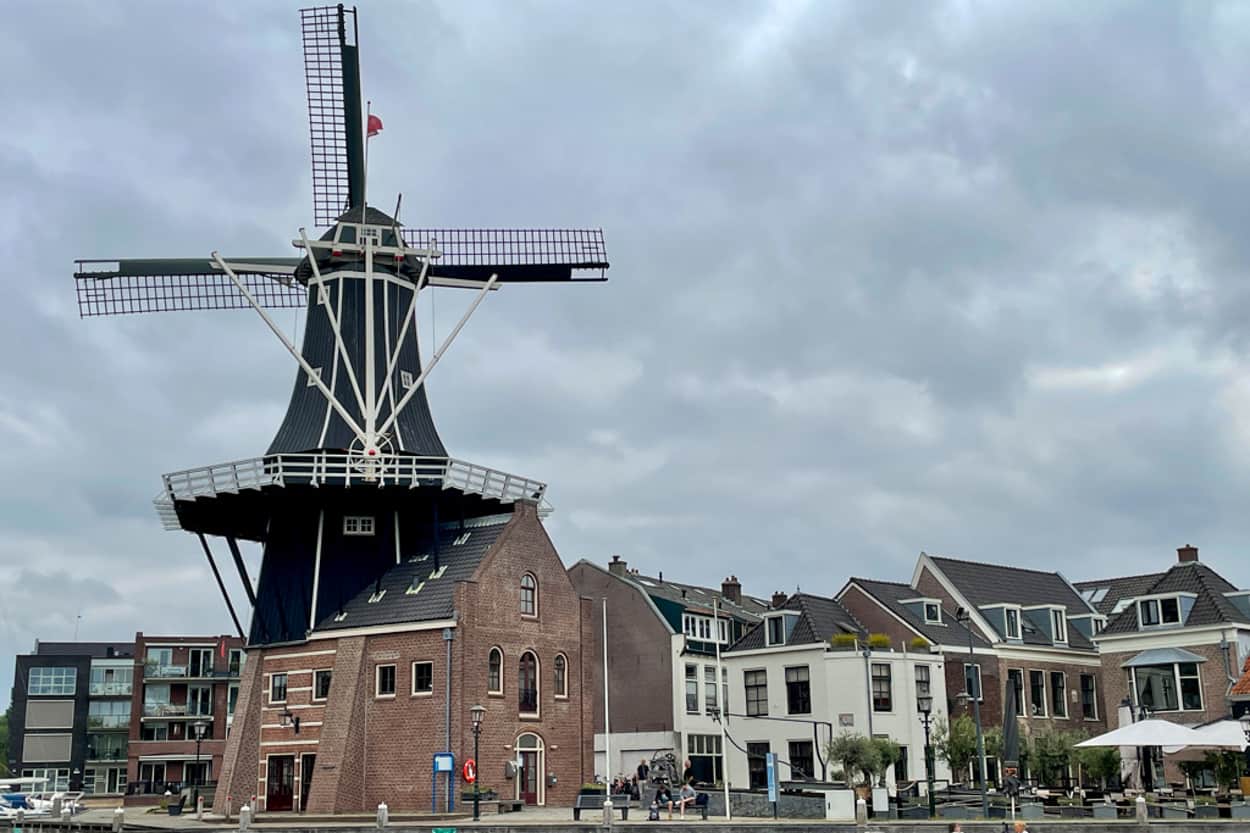 Luckily, wandering around the city centers of the various cute towns in the Netherlands is totally free – unless you give in to temptation and stop for a warm stroopwafel, of course! Relaxing in the country's many parks or along the seaside is free as well, but most other attractions in the country come with varying price tags. 
Here are a few examples:
Anne Frank House entry: €14
Mauritshuis Museum entry: €17.50 
Rijksmuseum entry: €23
Van Gogh Museum: €17
Boat ride on Amsterdam canal: €20+
Keukenhof Garden entry (only open March-May): €27
Kasteel de Haar entry: €18
Efteling amusement park entry: €38+
Heineken Experience entry: €21
Kinderdijk windmill entry: €16.50
Zaanse Schans historic town: free!
Royal Delftware pottery tour: €11.50
Note: Many of the most popular attractions in the Netherlands (in particular the Anne Frank House and van Gogh Museum) sell out rapidly. Try to book your tickets as far in advance as possible! They are often released 2-3 months ahead of time. 
---
TRANSPORT | Getting Around the Netherlands
The most common internal transportation method in the Netherlands is, of course, by bike! It's easy to rent bikes (as well as e-bikes, tandem bikes, and bakfiets, bikes to transport kids or pets) for a daily rate. If you'd rather not bike, buses and trams are easy and quite well-connected as well. 
When traveling between cities, trains are definitely the way to go. Due to its extremely flat terrain, the country is impressively well-connected by regional train networks, and it's super easy to buy tickets and hop on wherever you need to go. 
---
WHERE TO GO | Places to Visit in the Netherlands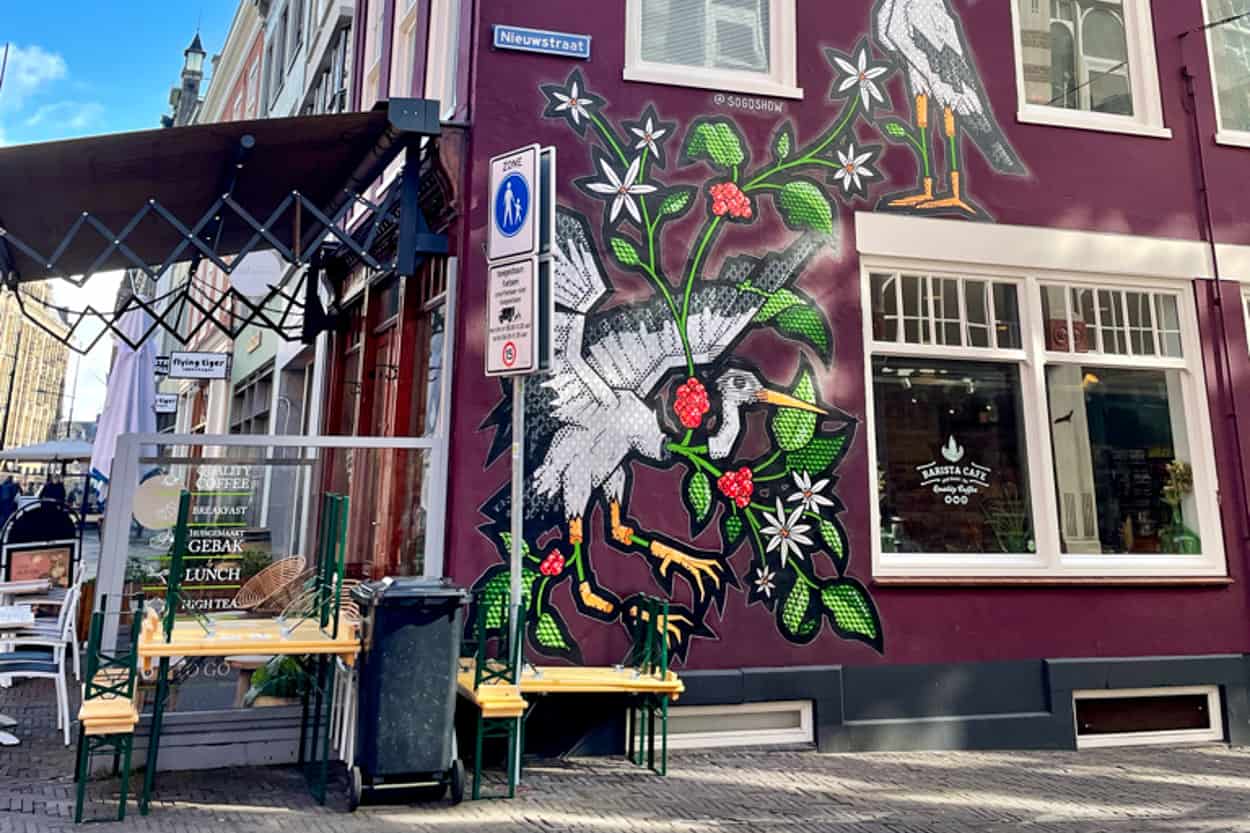 For architecture aficionados: There is no shortage of 'architecture-through-the-ages' to see in the Netherlands. From the Golden Age canals to modern optical illusions in Rotterdam and Zaandam and the polarizing brutalism of the Amsterdam School, this small country is packed with different styles to explore. 
For aspiring urban engineers: From the moving bridges that allow boats to navigate even the narrowest canals in Amsterdam to the jaw-dropping Delta Works dike system in Zeeland, the Dutch are masters at keeping the sea at bay. Interconnected bike lanes are a given in both the largest cities and smallest towns, with delegations from all over the world coming for inspiration for their own municipalities. Windmill technology (from the historic to the modern) is also on display.   
For beach bums: The long and varied coastline offers a variety of beach options, from a traditional beach getaway at Zandvoort, urban beach setting at The Hague's Scheveningen, and off-the-beaten-path fun (and penguins!) among Texel and the other Wadden Islands.
For live music seekers: Alongside great weather, summertime is music festival time in the Netherlands, and the country hosts festivals like Lowlands almost every weekend in July and August. Additionally, big venues in cities like Amsterdam and Arnhem mean that most big names stop here at some point on their tour, with just-discovered groups frequenting established smaller venues like Melkweg or Paradiso in Amsterdam. 
For nature lovers: Nestled between Apeldoorn and Arnhem is the spectacular Hoge Veluwe National Park, a prime place for bird-watching and hiking. If you're not seeking to leave the bigger cities, never fear – even the smaller Dutch towns have extensive parks and green spaces to walk, read, or relax in.
For international relations nerds: Visit the birthplace of the EU in Maastricht, and the headquarters of the International Court of Justice in The Hague. If you fancy a day trip out of the Netherlands for more EU business, Brussels, Belgium is just 2 hours from Amsterdam. 
For museum fans: It's not an exaggeration that every Dutch city has at least two or three museums worth visiting. Indeed, it would be easy to blow your whole budget on museums alone! From the majestic Rijksmuseum in Amsterdam (and neighboring van Gogh Museum, Moco Museum, and Stedelijk Museum in aptly-named Museumplein) to The Hague's spectacular Mauritshuis and Kunstmuseum, Haarlem's Teylers Museum, and Maastricht's Bonnefanten Museum, you will experience an embarrassment of riches if museums are your scene!  
---
THINGS TO DO | Top 10 Things to Do in the Netherlands
1. Say hello to the Dutch Masters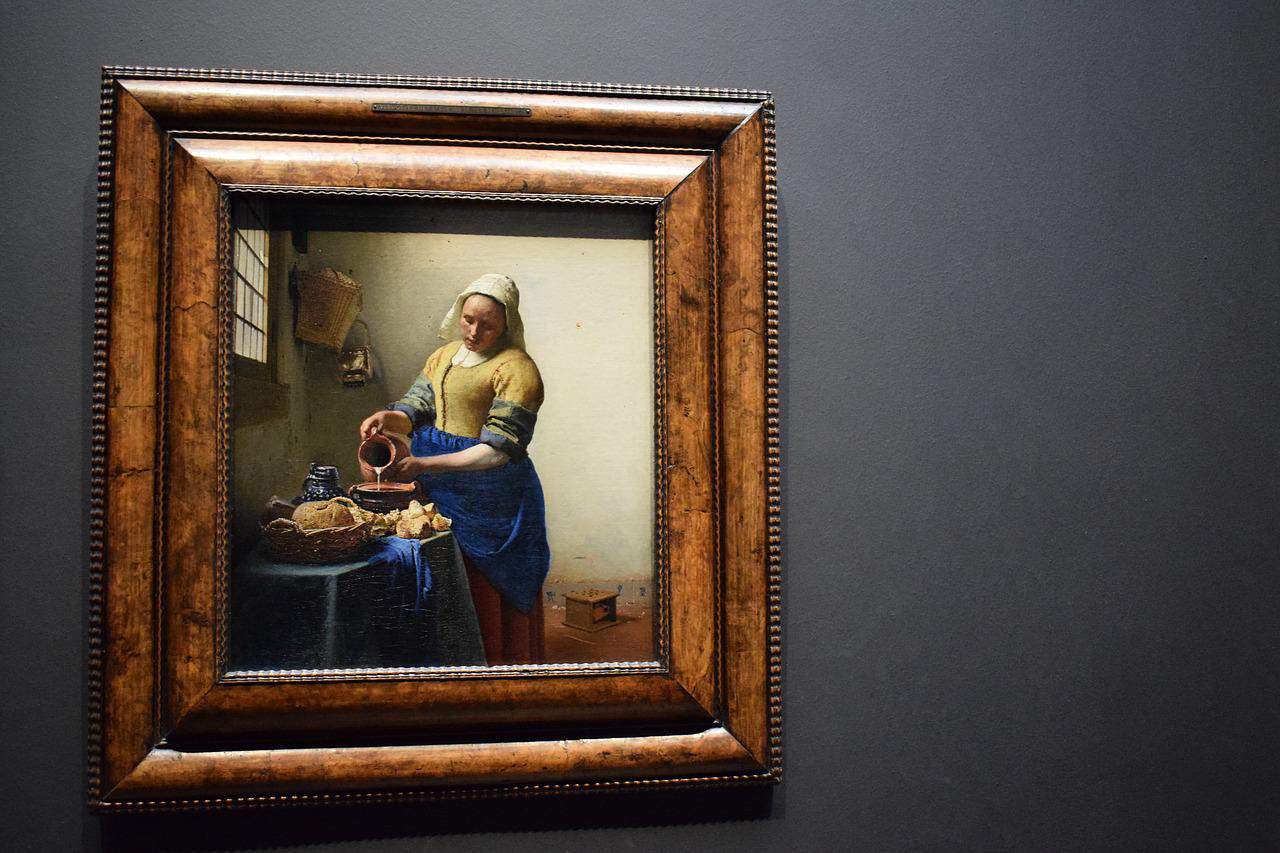 All over the country, you can experience firsthand the astounding talent of the Dutch Masters like Vermeer, Rembrandt, Brueghel, and Hals in museums like the Rijksmuseum. While not a Dutch Master timeline-wise, native son Vincent van Gogh's works can also be seen in a museum dedicated to his life. 
2. Time travel to the Golden Age
The beautiful canals, canal houses, and other period architecture in Amsterdam, Haarlem, Delft, Utrecht, and other cities are a testament to times gone by. Wildly romantic, a stroll along them feels like traveling through time. Many houses have also been converted into museums, complete with original furnishings and artwork to really set the scene. 
3. Ride a bike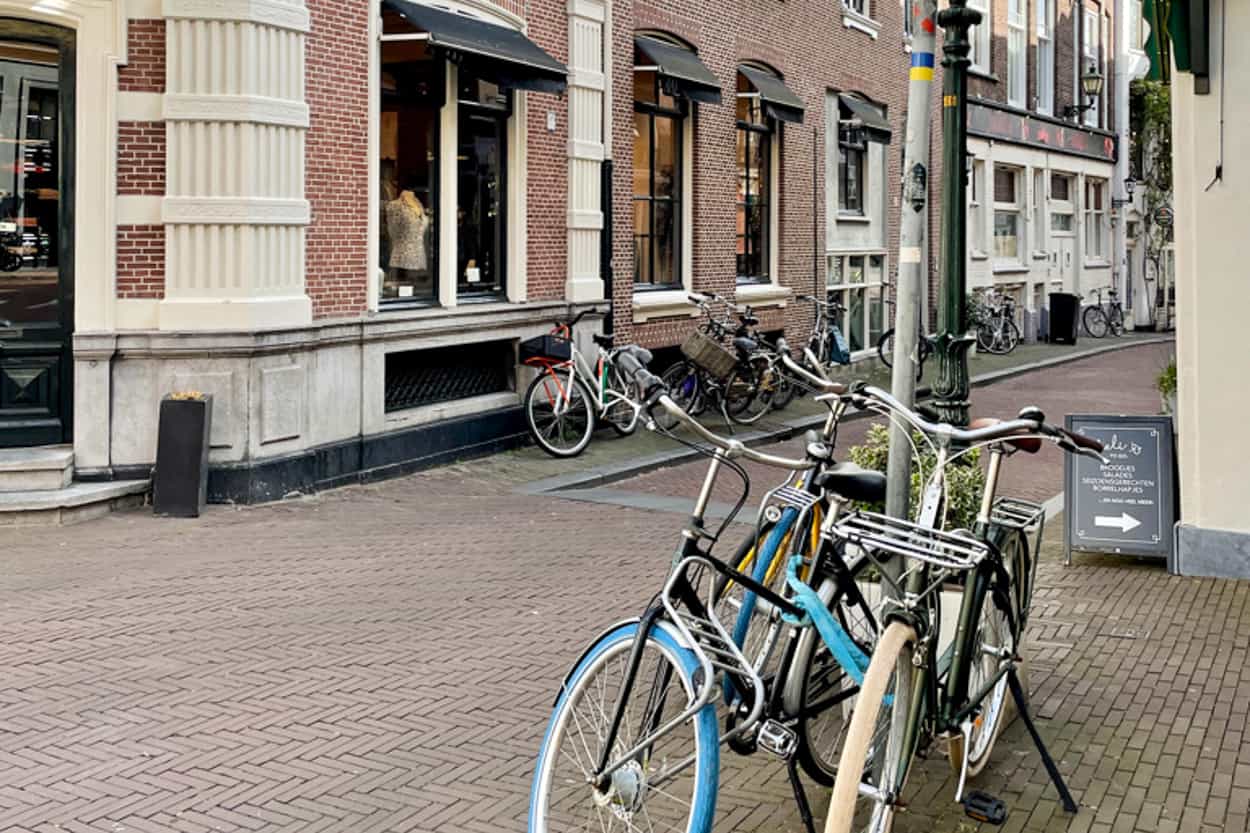 There is nothing more Dutch than riding a bicycle. If you truly want to live like a local, rent a bike to explore around during your stay. Just remember to always lock it up when you park and follow the rules of the road! Bike lanes are well-paved and flat, so definitely consider planning a longer ride outside the city for a taste of nature or as a cute way to visit smaller towns. 
4. Cheers to local beers
As mentioned in the beer section above, the Netherlands has a great variety of local beers to try. From well-known staples like Heineken and Amstel, beer-themed fun at the Heineken Experience, or craft brews like Oedipus, Troost, or Brouwerij 't IJ, there's something for everyone. Brouwerij 't IJ in particular is a fun one to try, particularly at its location in a converted windmill.      
5. Party in Amsterdam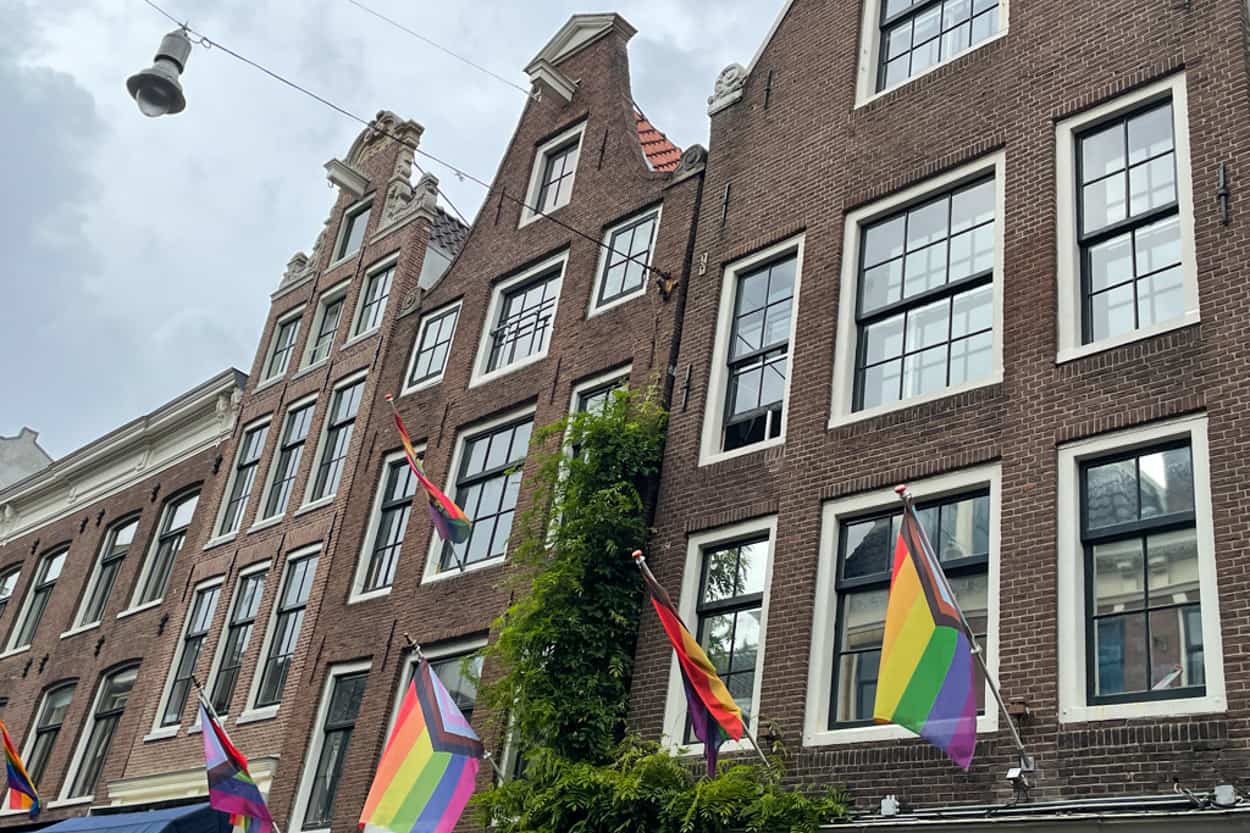 Amsterdam's party scene is legendary. Known for a tolerant attitude towards recreational drug use, hopping bars and clubs, and legalized prostitution in the Red-Light District, a night out in the city center is a must, even if just for people-watching purposes!  
Also read: European party hotspots.
6. Marvel and windmills old and new
Near Rotterdam, UNESCO World Heritage Site Kinderdijk is the setting of 19 18th-century windmills connected by a meandering path– all remaining in their original location. If you'd rather stay near Amsterdam, the Zaanse Schans historic village and (relocated) windmills are also cute-as-a-button and free to visit. As you travel around the country, keep an eye out for modern windmills. While less quaint than the historic ones, their imposing size and power are impressive in a totally different way.
7. Get lost among the tulips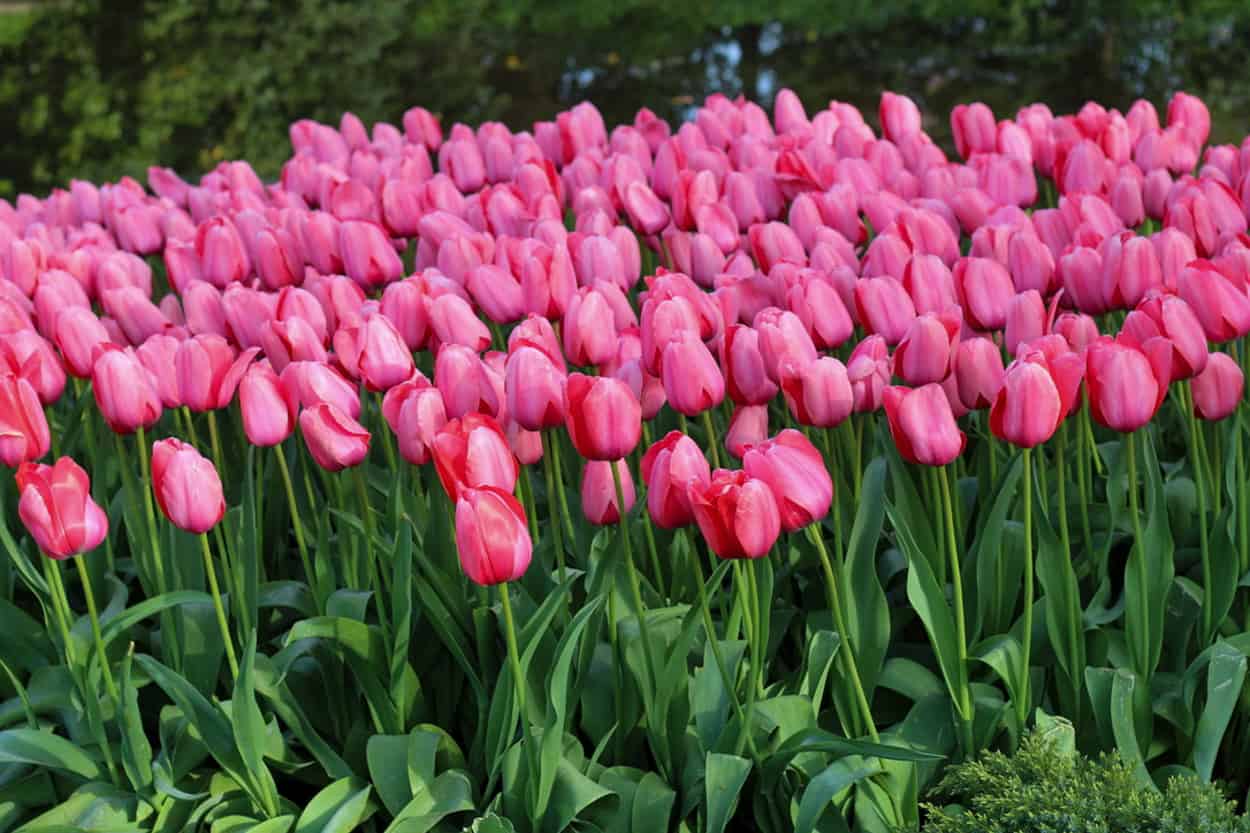 If you visit between March and May, don't miss a visit to the amazing Keukenhof Gardens, located in Lisse (near Haarlem.) Every spring, these gardens explode with over 7 million stunning blooms in a variety of themed gardens. While the iconic tulips usually bloom in mid-April, this isn't an exact science. Try to visit early in the day if you go, as the gardens get slammed with visitors the later in the day you arrive. 
8. Sample Dutch comfort foods
While Dutch food perhaps isn't as sought-after as other European cuisines, they definitely know their bar bites! Bitterballen (fried balls of breaded meat), kroketjes (fried croquettes), kaassoufflé (fried dough with cheese), and frikandel (fried skinless sausage) all pair great with a Heineken or two. 
Sweet tooths will go crazy for appelflap (apple turnovers) or appeltaart (Dutch apple pie) and ,of course, stroopwafels, sweet wafer cookies filled with caramel, and poffertjes, Dutch pancakes. Visitors to the province of Limburg will love vlaai, a pie with a yeasty base and creamy fruit filling topped with streusel. Lastly, if you're visiting around the holidays, check out oliebollen, a seasonal doughnut-like snack sold at pop-up stands, and speculaas, spiced cookies eaten for Sinterklas celebrations in early December. 
9. Indulge your inner cheese-head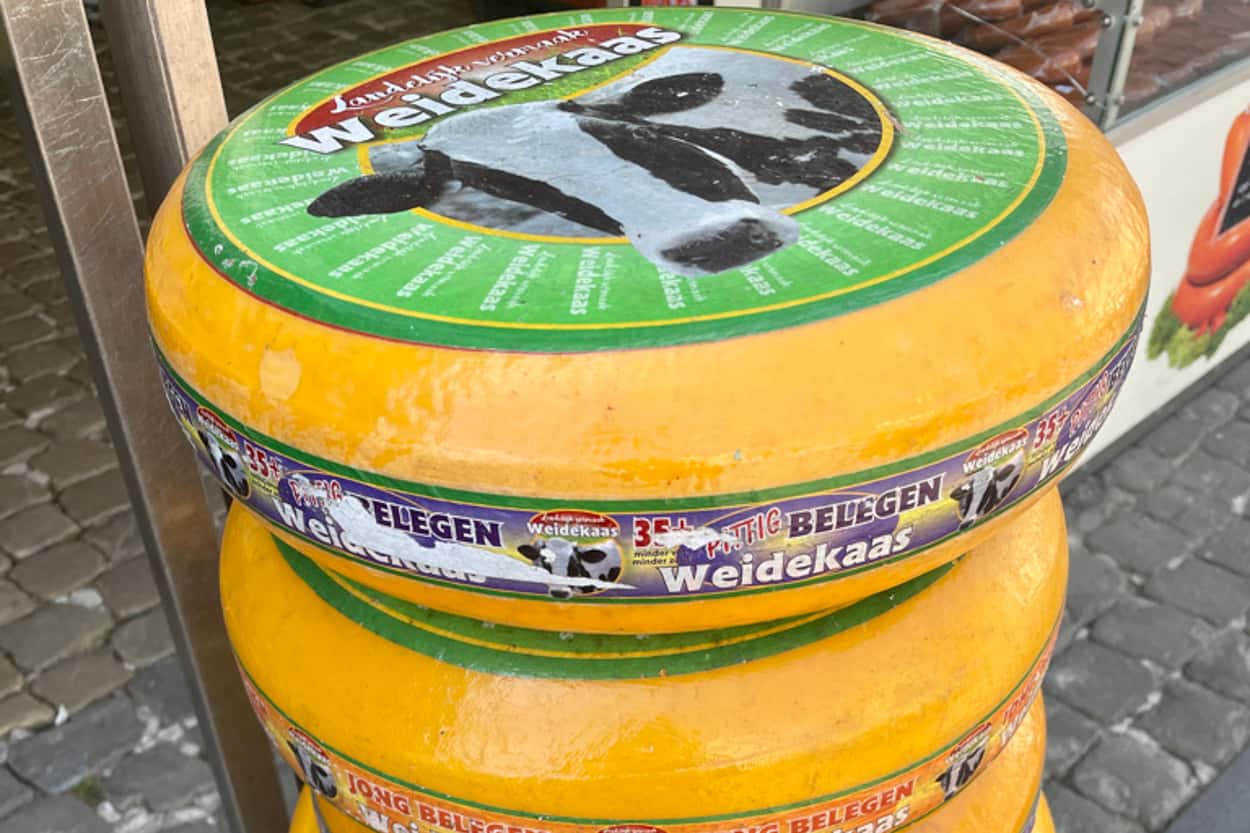 The Netherlands is well-known for its cheeses, many of which hail from towns with the same name, such as Edam and Gouda. Every Friday, there's a cheese market in the town of Alkmaar that combines a quaint and historic experience with a fully-functioning cheese auction. 
10. Visit Efteling, a fantasy-themed amusement park
Fans of rollercoasters and classical mythology, fairy tales, and folk legends unite at this beguiling amusement park located in Kaatsheuvel, in the province of Brabant. Dating back to 1952, it's the largest amusement park in the Netherlands and one of the oldest in the world. Popular with kids and adults alike, it's perfect for a day trip to experience something a bit different.  
We hope this guide helps you plan your visit to the Netherlands. We'd love to hear about your favorite Dutch memories (or any questions you may have) in the Europe Backpacker community.