Calling all ravers, revellers and club fanatics! If you're looking for the best party places in Europe, you're in luck. Europe is undoubtedly one of the best party destinations in the world, with techno raves in Berlin to beach parties in Mykonos, there is something for everyone! 
I've had more than my fair share of spontaneous party trips around Europe – most of which my Mum still doesn't know about! Using my firsthand knowledge of the nightlife scene, I'll help you spice up your trip with the best party destinations in Europe. I'll even throw in banging hostel suggestions so the bash doesn't have to stop when the clubs close, if they even do!
---
Related: (opens in new tab)
---
15 Best Party Destinations in Europe
1. Budapest, Hungary 🇭🇺
For a truly unique nightlife experience in Europe, head to the Hungarian capital of Budapest, famous for its ruin bars.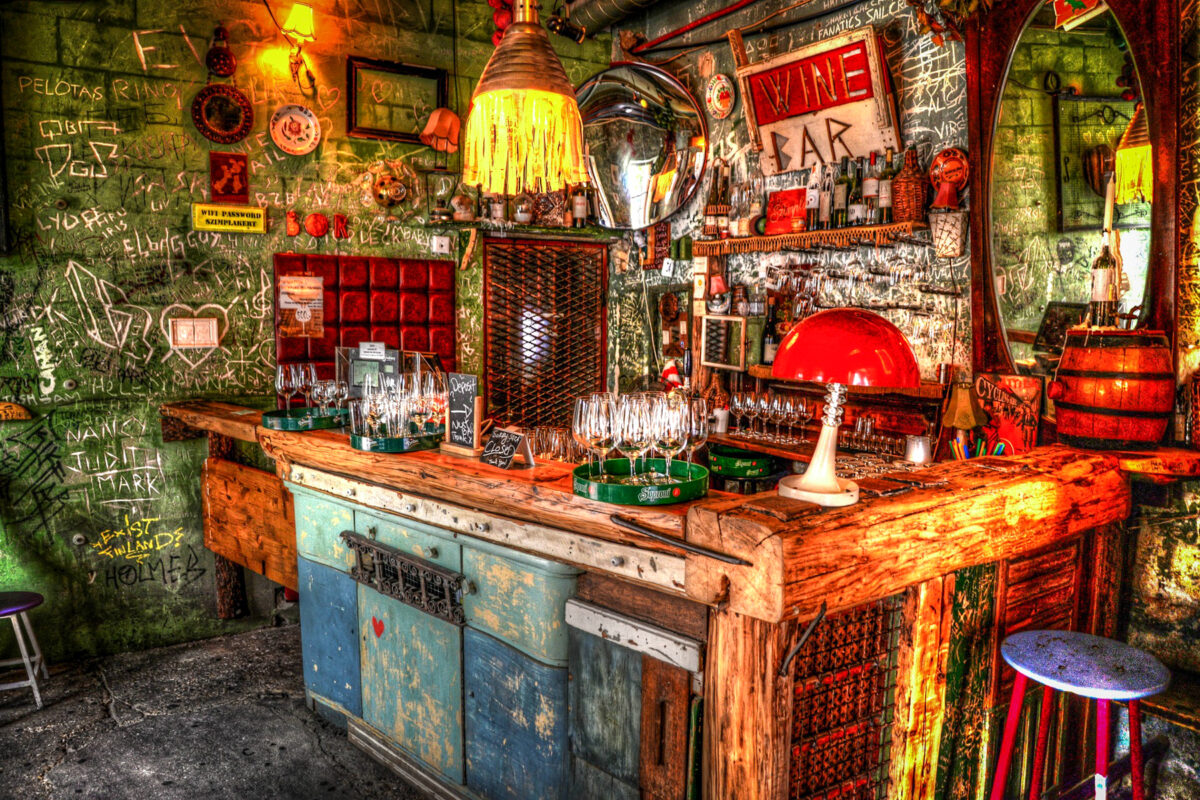 Essentially, any structure that has been abandoned or damaged is largely left alone (bar health and safety requirements) to provide an authentic ruined aesthetic, thus creating ruin bars. Some of these bars are pretty extensive and will house multiple watering holes within one venue. Each one is unique, from the decor to the musical genres and drinks on offer.
As well as being one of Europe's most budget-friendly cities, Budapest is one of the cheapest party hotspots in Europe too! It's an ideal location for backpackers on a shoestring. If you're visiting the city, make sure to check out one of the Budapest bath parties when you've finished touring the ruin bars. The city is renowned for its thermal spas which are great for relaxing in during the day, with many of them turning into massive sparties (summer night spa parties) after nightfall!
Where to Stay in Budapest
Carpe Noctem Vitae is the place to stay in Budapest if you want to enjoy a good knees-up. It caters to both groups and solo travellers wanting to party so it's easy to find someone to get on it with. They host regular bar crawls and games nights and the hostel is well situated near the main taprooms and clubs in the city. Carpe Noctem Vitae also hosts communal dinners which means you can chat with fellow travellers before the booze starts flowing too much!
---
2. Berlin, Germany 🇩🇪
The nightlife in Berlin is just INSANE! Germany's capital is a hub of crazy, whacky parties that caters to all types of revellers. The dancing continues all night long, just be prepared for a late start as it's rare to go out clubbing before 1 am!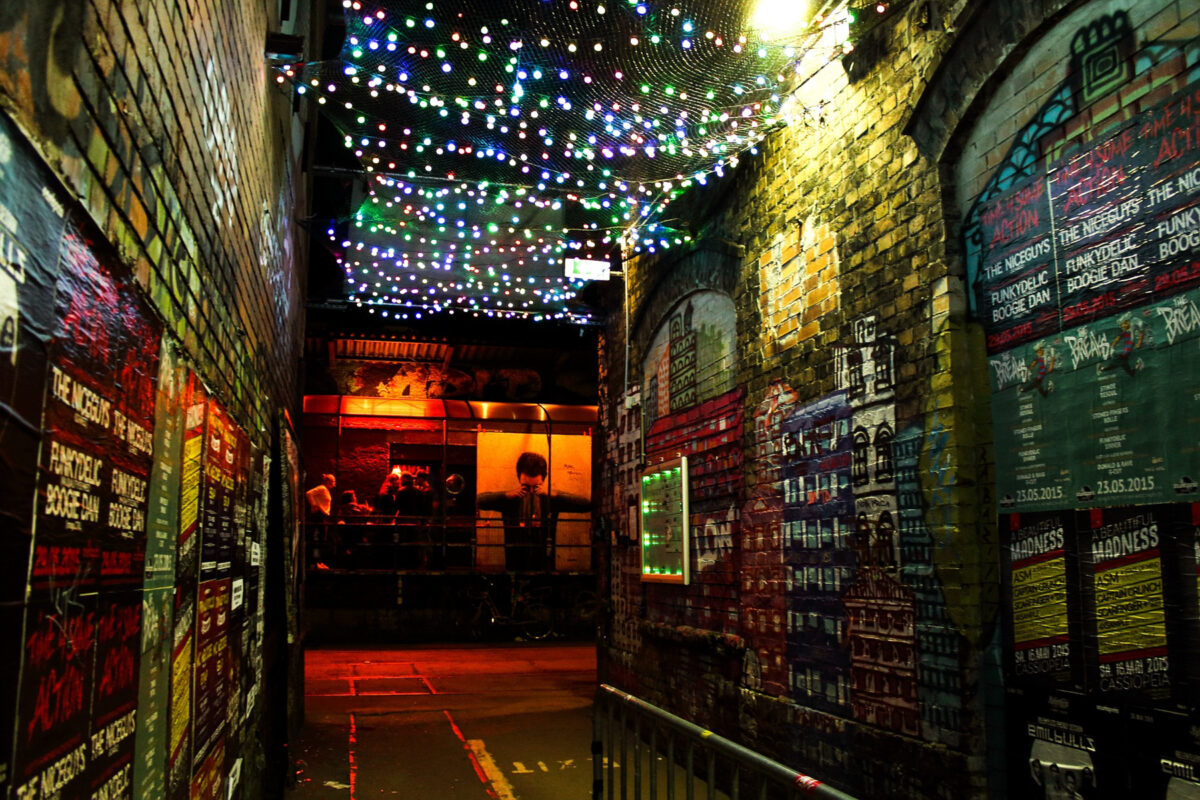 Berlin is littered with small yet fun bars, huge superclubs and everything else in between. The city caters to all tastes, from industrial techno to contemporary pop. The sheer variety of what is on offer will leave you mindblown for weeks to come. 
The nightclub scene here is unrivalled, even when compared to some other capital cities in Europe. Parties aside, Berlin is also a great backpacking destination in its own right, with heaps of history, culture, and mouthwatering food. If you're looking for a lit weekend of partying in Europe – look no further!
Where to Stay in Berlin
St Christopher's Berlin Mitte is the best party hostel in Berlin. It has an on-site Belushi's Bar (a popular bar chain in Europe) which welcomes hostel guests and the public. This means that you can mingle with a mix of people before you hit the clubs. The hostel also runs lots of events such as pub crawls and quiz nights so you won't be bored, even on hungover days!
---
3. Kraków, Poland 🇵🇱
Kraków is becoming increasingly popular as a European party hotspot. It might not be Poland's capital but this hasn't dampened the nightlife scene. Trust me when I say, they know how to rave here!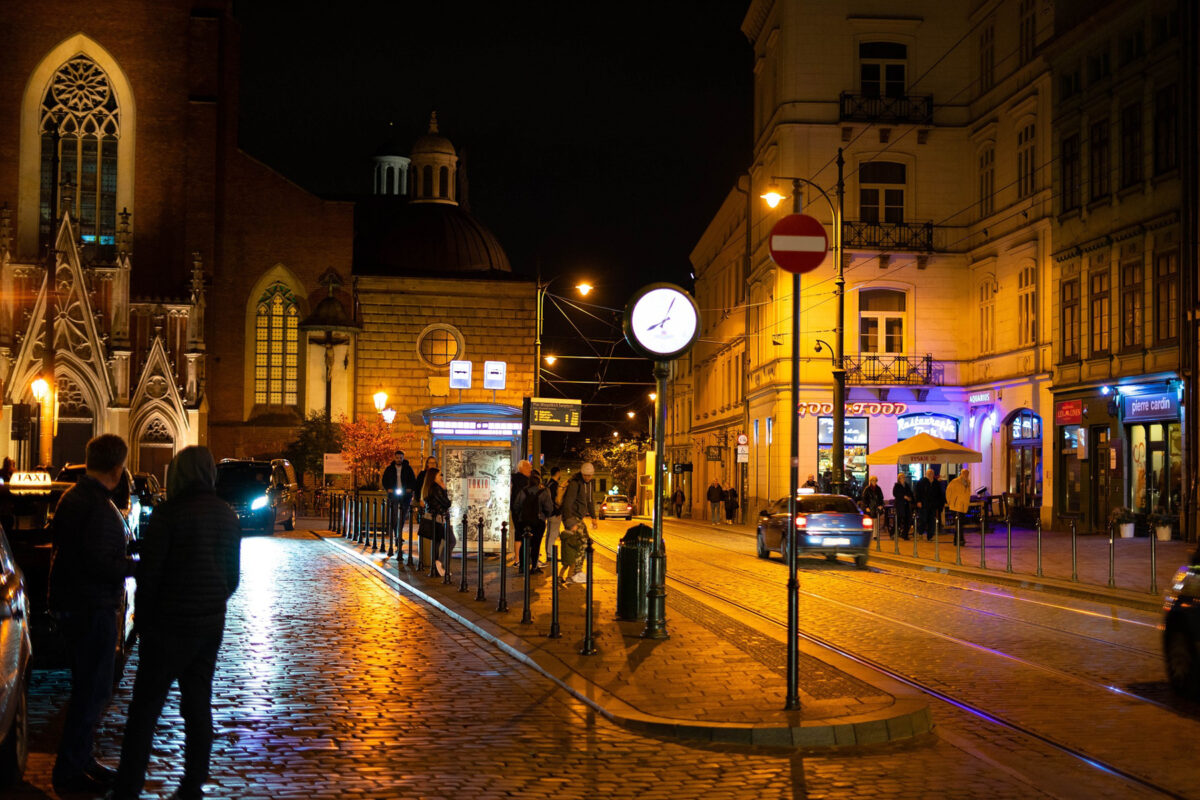 By night, the quaint streets of Kraków transform into a buzzing nightlife economy, with a bustling hive of bars, nightclubs, and boat parties in an eminently walkable area. 
By day, this stunning medieval city offers travellers fascinating history and jaw-dropping architecture in spades. It is an ideal place to explore when you're walking off your hangover!
Kraków is an incredibly budget-friendly destination in Europe and is well-suited for backpackers craving a mix of culture as well as a great nightlife scene.
Where to Stay in Kraków
The clue is in the name, right? The Little Havana Party Hostel is a great base if you're looking to rave it up in Kraków! With three bars on site, it is the place to form a band of bouncy backpackers to hit the clubs with. They host loads of events such as karaoke, competitions, and bar crawls so the fun starts before you even leave the hostel!
---
4. Ibiza, Spain 🇪🇸
Twinkle, twinkle little star… point me to the nearest bar. Now, this wouldn't be a list of party hotspots in Europe without Ibiza!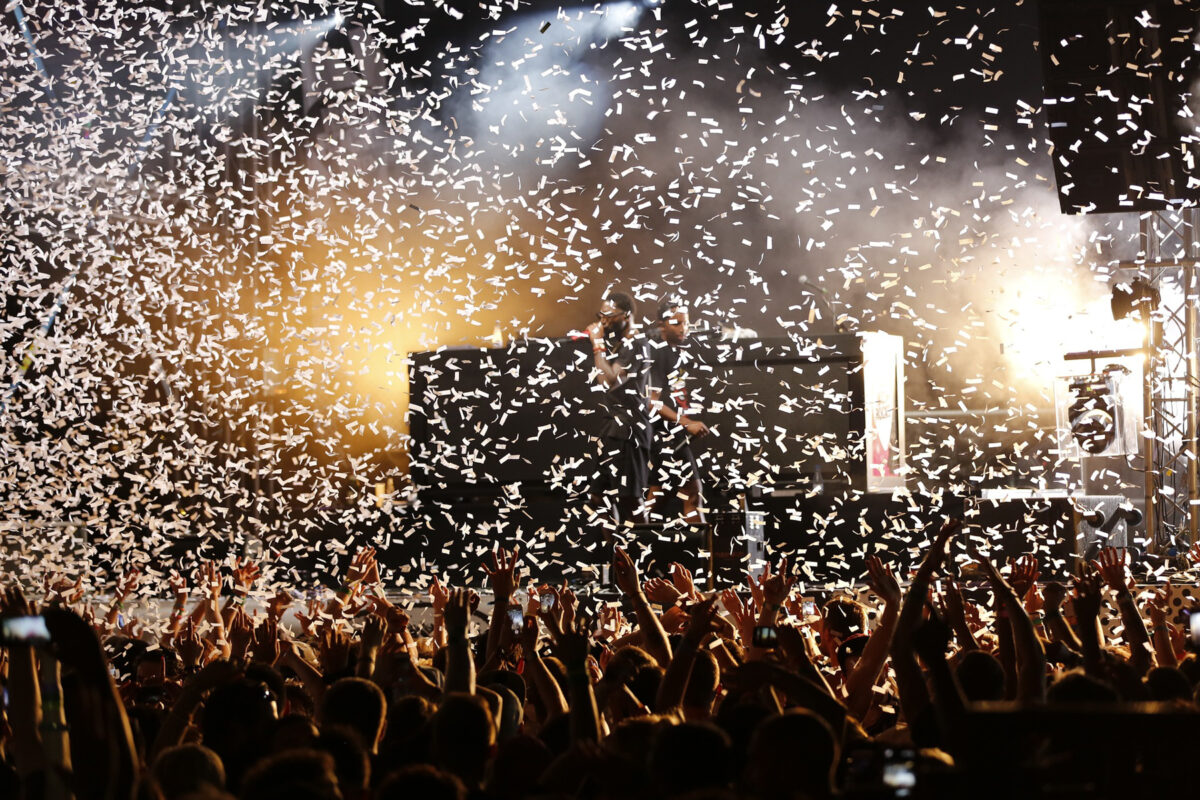 Basking in the warm sun of the Mediterranean, Ibiza is world-famous on the nightlife scene and has been Europe's biggest party destination, well, forever. Flocks of tourists visit yearly for internationally recognized DJs, raves and, of course, sunshine! 
Take this as your warning, Ibiza is not budget-friendly in any shape or form. This may well mean that it's not suitable for backpackers on tight budgets. However, if you want to prioritize an epic experience over money, then you need to visit Ibiza. Who knows, you might even catch Calvin Harris down at the beach!
Where to Stay in Ibiza
Amistat Island Hostel is one of the best-reviewed hostels in Ibiza. It has a sociable and fun vibe so you'll be sure to meet plenty of other backpackers looking to live it up during your stay. There are daily tours, activities, and evening events which will help get the party started. This hostel has a huge kitchen, a massive sun terrace, and an outdoor swimming pool. A few lengths are bound to help work off that hangover!
---
5. Amsterdam, Netherlands 🇳🇱
Amsterdam is another one of Europe's most famous party destinations, best known for its red-light district, huge pride festival and liberal attitude to 'soft drugs'. 
Most of the nightlife economy focuses on chilling in bars as opposed to raving it up in nightclubs. While the vibe is a little more subdued in Amsterdam than some of these other European party hotspots – that's probably down the coffee shops – it's still easy to find a good dance party most evenings.
Amsterdam can be expensive when it comes to boozing so a little bit of research goes a long way to keeping your night messy but your finances in order. Keep an eye on your spending, book nightclub tickets in advance and head to the city's famous brown bars, a.k.a. bruin cafés, for budget-friendly bevvies. This will all help you stay within your precious backpacker budget.
Also read: Must-Experience Events in Europe.
Where to Stay in Amsterdam
Hans Brinker Hostel is a well-located hostel, just a stone's throw from Leidseplein, the epicentre of Amsterdam's nightlife culture. It has a great party atmosphere complete with an on-site bar and nightclub. The best thing? The club stays open until 4 am! You don't have to go far to find the party here!
---
6. Lagos, Portugal 🇵🇹
Nestled in the Algarve region of Portugal, Lagos is a solid all-around destination for those who want to chill during the day and party hard when night falls.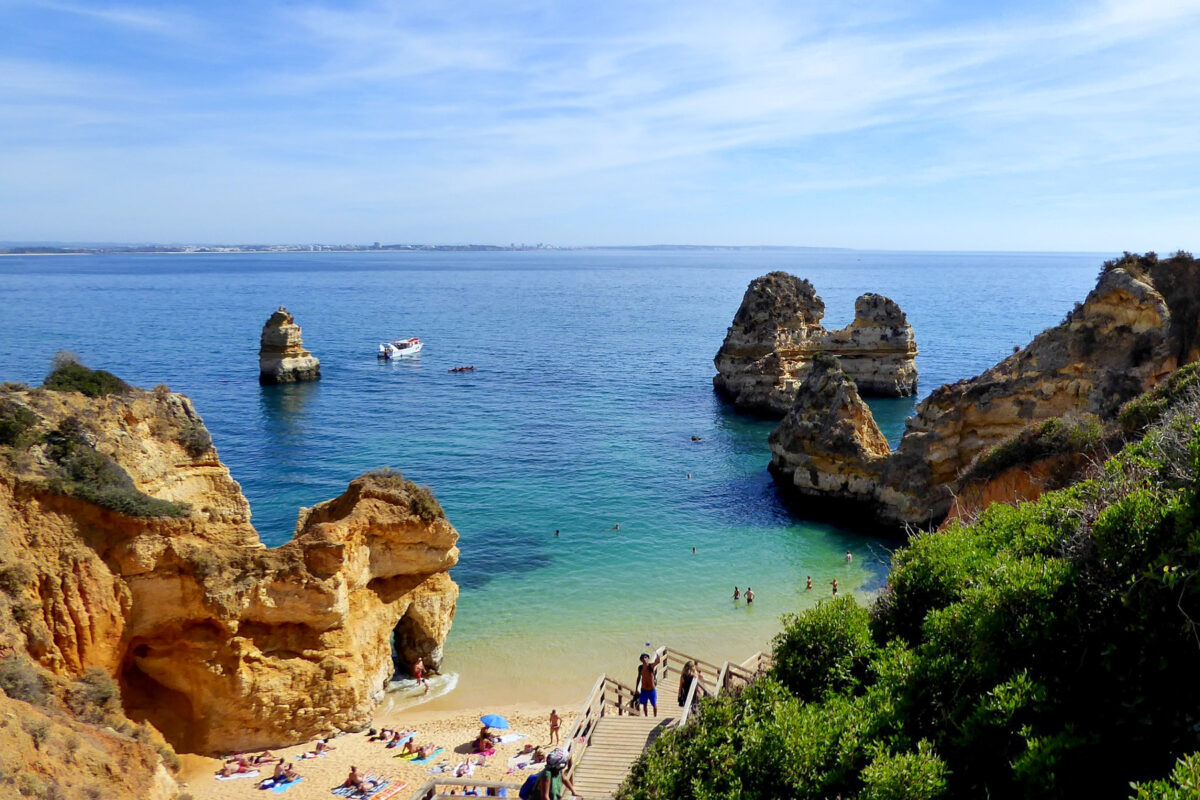 Known for its fantastic beaches, laidback Lagos might not boast the biggest party scene in Europe but it offers the chance to have a more local experience rather than those dominated by British tourists on 18-30 holidays – Ibiza, I'm looking at you!
With a burgeoning craft beer scene, chic cocktail joints and pumping nightclubs offering the most gnarly drinking games you'll find, there is something to suit all stripes of partygoers here!
Where to Stay in Lagos
Sol A Sol Hostel offers the perfect balance of partying and relaxation, in keeping with the laidback atmosphere in Lagos. The hostel is a stone's throw from the beach, with a rooftop for BBQs, nightly pub crawls and family-style dinners. It's great for solo travellers looking to meet people! You can party like crazy here but more importantly, recover well too.
---
7. Madrid, Spain 🇪🇸
Madrid is a city full of culture, amazing architecture, and an epic party scene that'll have you painting the town red all night long. The Spanish party hard and Madrid is no different – don't be surprised if you find yourself out well beyond the sun coming up!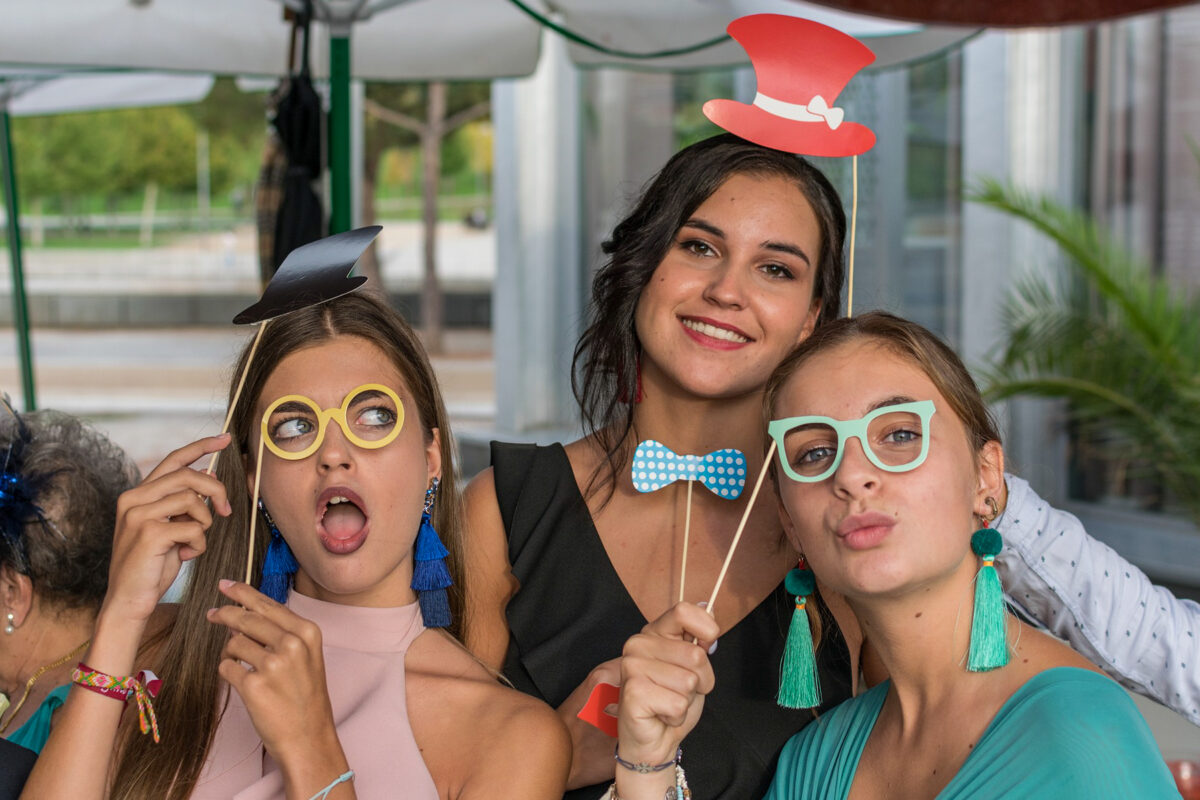 Dinner time tends to take place pretty late in Spain, usually later than 9 pm, so food time tends to roll straight into a night of partying. Madrid has everything from cosy sun terraces to massive club nights that will be packed out no matter when you visit.
If you're looking for a hidden hideaway, don't miss Medias Puri. This three-floor nightclub is hidden behind an unassuming haberdashery shopfront. Hosting a range of music evenings as well as live shows, it plays a range of genres, from electronic to soul and 80s disco.
Where to Stay in Madrid
Cats Hostel is the place to go if you're looking for a party hostel in Europe. They host loads of events such as tapas tours, guided city walks and daily pub crawls so you're sure to meet someone to party with here. They have an onsite bar and even a hangover recovery room!
---
8. Prague, Czech Republic 🇨🇿
Prague is another bustling city which sure knows how to party. The capital of the Czech Republic is pretty popular these days as a nightlife destination, so prices are on the up. However, there are still some good deals still to be had when compared to other party destinations in Western Europe.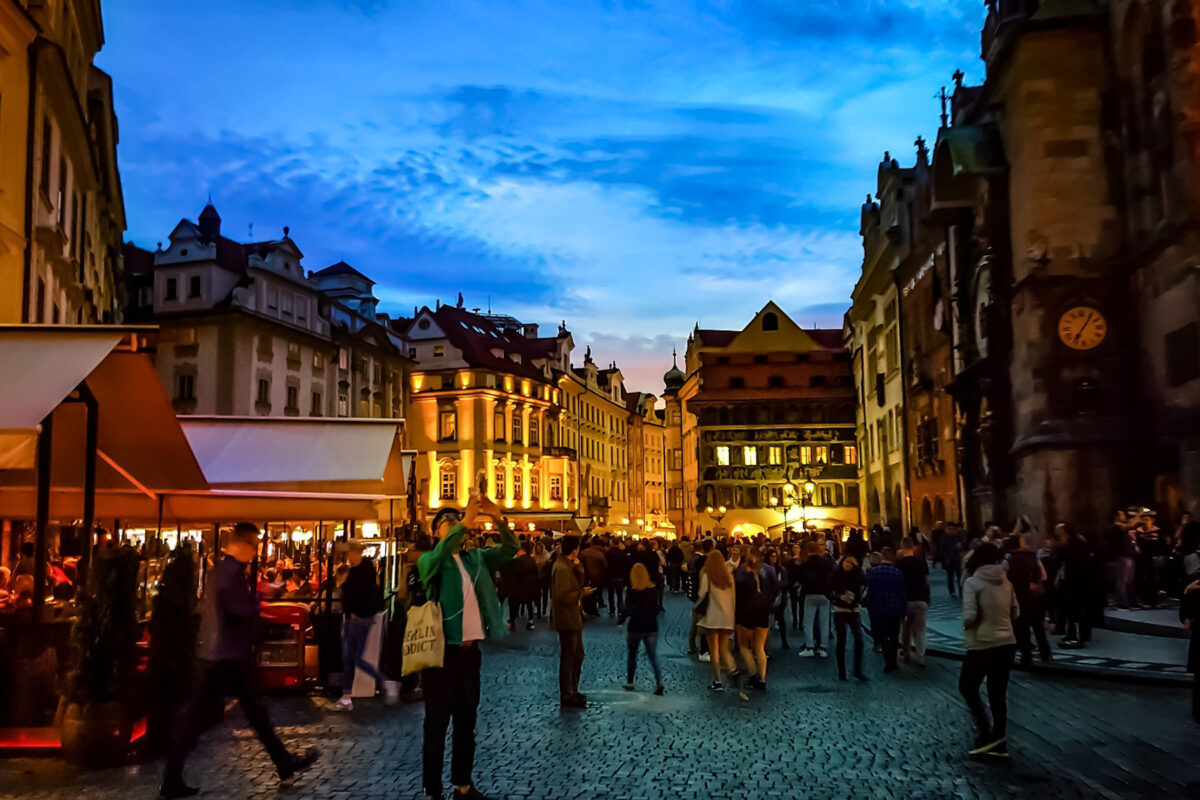 Prague is famous for its beer so you have to try it while you are there. For a novel way to experience the taproom culture, why not head to one of the famous beer spas? This is a great way to relax while truly immersing (literally!) in the boozy side of the capital.
There are decent nightclubs and bars all over the city which are always busy, weekend or not. People don't sleep in Prague! Expect nights out to last well into the early hours, as long as you have the stamina to keep up. The city is a popular destination for interrailers due to its good transport connections so it is an ideal spot for those who want to travel onward to new
Where to Stay in Prague
The MadHouse Prague is an epic place to stay in the city. Parties are the lifeblood of this hostel and their staff have perfected the formula for a good night! Get ready for plenty of pre-party games, socialising, and activities before they take you out to visit the best party spots around the city. They also host nightly communal dinners making it easy to meet other travellers to party it up with.
---
9. Zagreb, Croatia 🇭🇷
Zagreb is often overlooked in favour of Western European destinations, however, it shouldn't be! It is a backpacker's paradise boasting vibrant nightlife, reasonable prices and friendly locals. The city hosts various festivals and events, providing endless entertainment.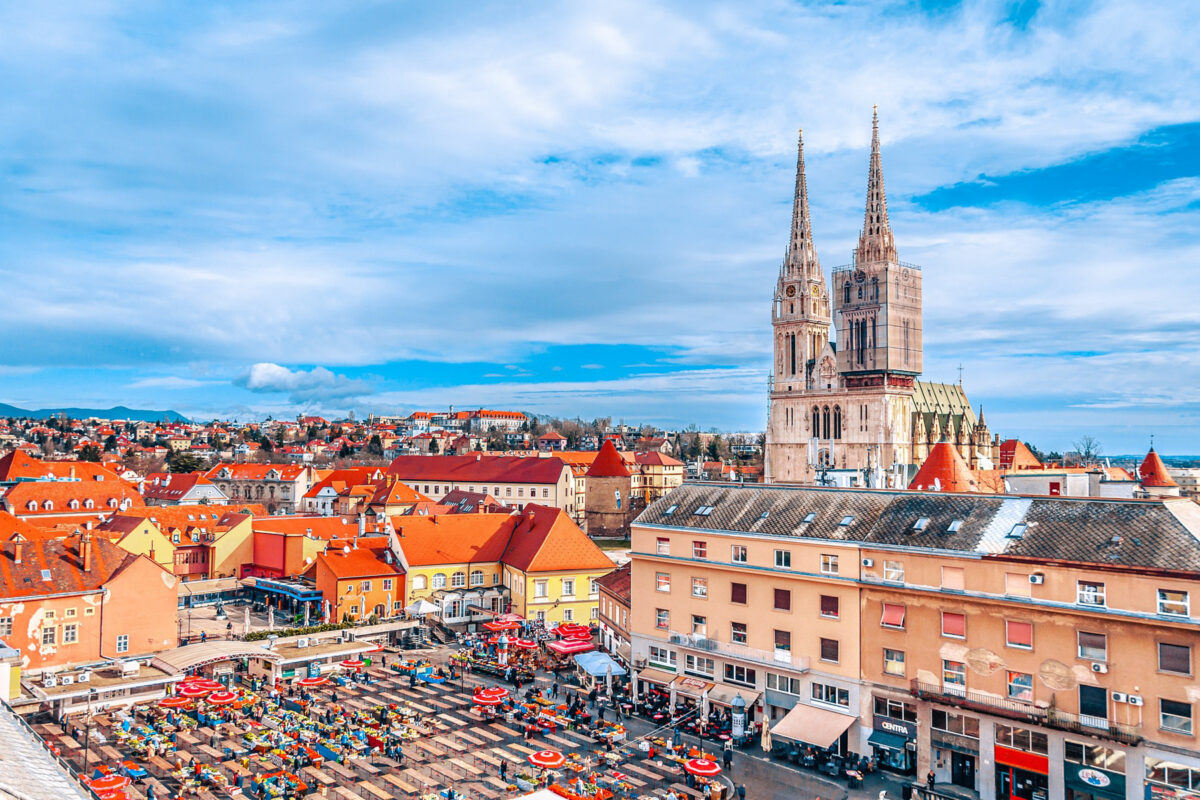 Its central location allows for easy exploration of Croatia's scenic wonders, meaning there will be plenty to do after you've dragged yourself out of the club. Zagreb has a welcoming atmosphere making it easy to meet other travellers to buddy up with.
The city has some great pub crawls and clubs for backpackers to sample. I recommend SPUNK for live music as it is free to enter and is normally pretty busy. You just have to look past its name!
Where to Stay in Zagreb
Whole World Wide Hostel is a great hostel for those looking to dip their toes into the party scene. They run one of the biggest bar crawls in Zagreb and also host lots of activities, so you'll have a great time and meet other backpackers. The hostel has its own on-site bar which means you don't have to travel far to find the party and there is a complimentary breakfast which helps start the day right after a night of partying! 
---
10. Lisbon, Portugal 🇵🇹
For a capital city, Lisbon is not too expensive, making it a great destination for those on a budget. While a little overlooked compared to other party cities in Europe, it still has plenty to offer.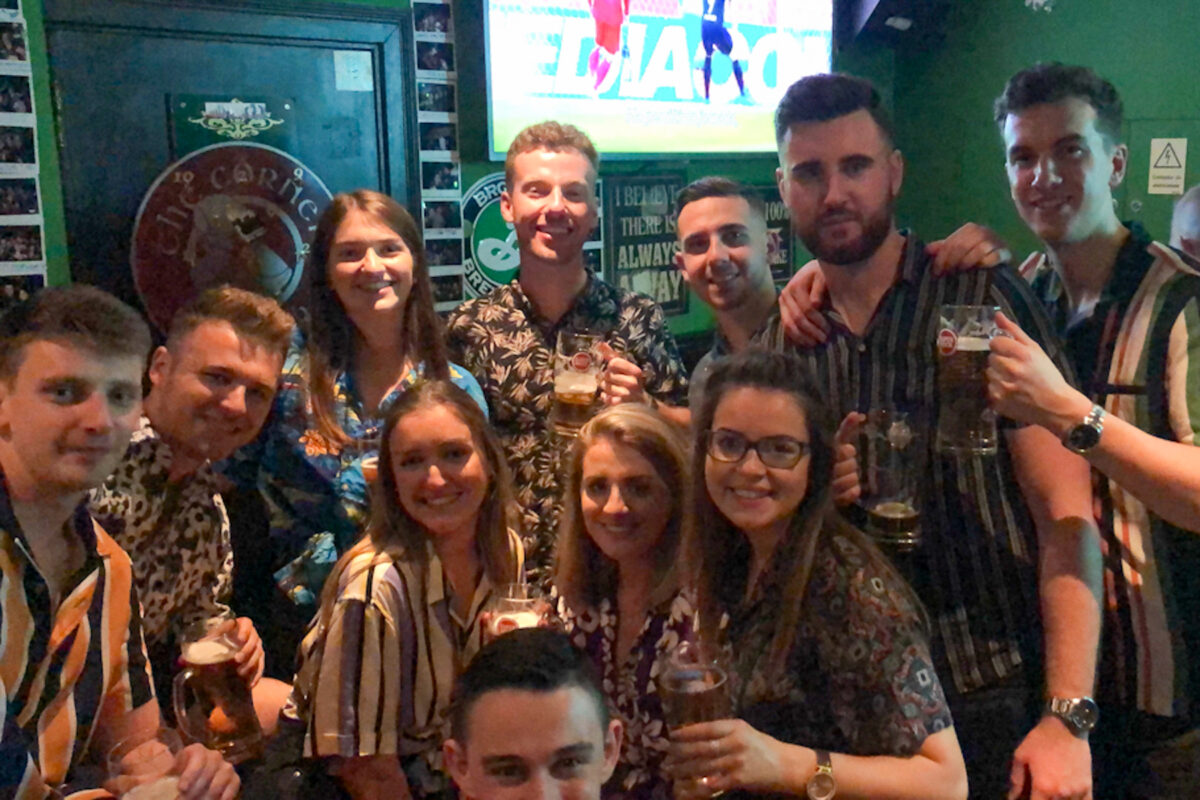 The city is full of bustling bars nestled down small side streets and there are loads of pulsing nightclubs hidden away down cute alleys. It is rather spread out but with almost every side street having at least one small yet banging bar, you'll never be too far away from the action. 
One of the best bar crawls I've done was in Lisbon so I'd definitely recommend making your way through several bars in one evening. If that hasn't satisfied your partying requirements, continue onto some of the city's nightclubs which promise to be full of hedonists dancing the night away.
Where to Stay in Lisbon
Goodnight Hostel, with its retro charm and social vibe, is my top pick for the best party hostel in Lisbon. Housed in an 18th-century building in Downtown Lisbon, it's conveniently located near all the must-visit spots. Enjoy sangria evenings, cheap cocktails, and daily pub crawls here, making it easy to mingle with your fellow backpackers.
---
11. Mykonos, Greece 🇬🇷
Sitting in the Cyclades group of islands, Mykonos is well known for its summer party vibes, making it one of the go-to party hotspots in Greece. Offering sunny days, chunky gyros, and some of the world's biggest nightclubs, it is a must-visit destination for all those who love to party.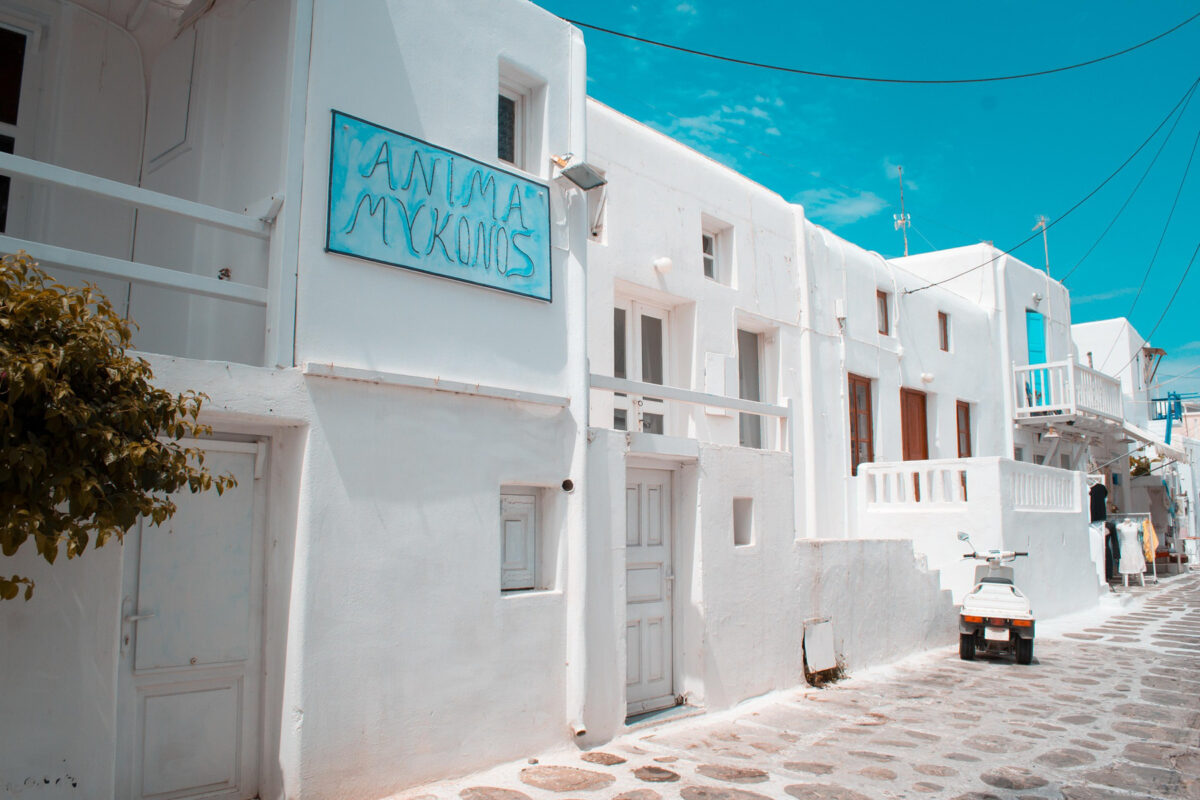 There are a range of beach clubs in Mykonos including Scorpios and Paradise Beach Club, both of which are known for their banging DJs. When you're done with the partying, be sure to check out some of the water sports you can try along the coast, or venture onwards to another Greek island paradise!
If you're specifically looking for a coastal party spot, Mykonos is difficult to beat. The downside is the cost – while not super pricey, it is a mid-range destination that will likely price out those travelling on small budgets.
Where to Stay in Mykonos
MyCocoon Hostel Mykonos is one of the coolest hostels out there. Capitalising on Greece's beautiful whitewashed buildings, this minimalist pod-style hostel offers clean and comfortable rooms with a novel feel.
It's a little more luxurious than dirtbag backpackers would likely opt for but with on-site bars (one of which is on the rooftop!) and an infinity pool, it is well worth the price tag. You'll find a welcome blend of chill-out spaces, mixed in with a party buzz here.
---
12. Edinburgh, Scotland 🏴󠁧󠁢󠁳󠁣󠁴󠁿
If you're looking for a great night out with a hearty dose of Scottish hospitality, the wee capital of Edinburgh is a great place to head! Most of the bars and nightclubs are close to the city centre, making this a very walkable destination.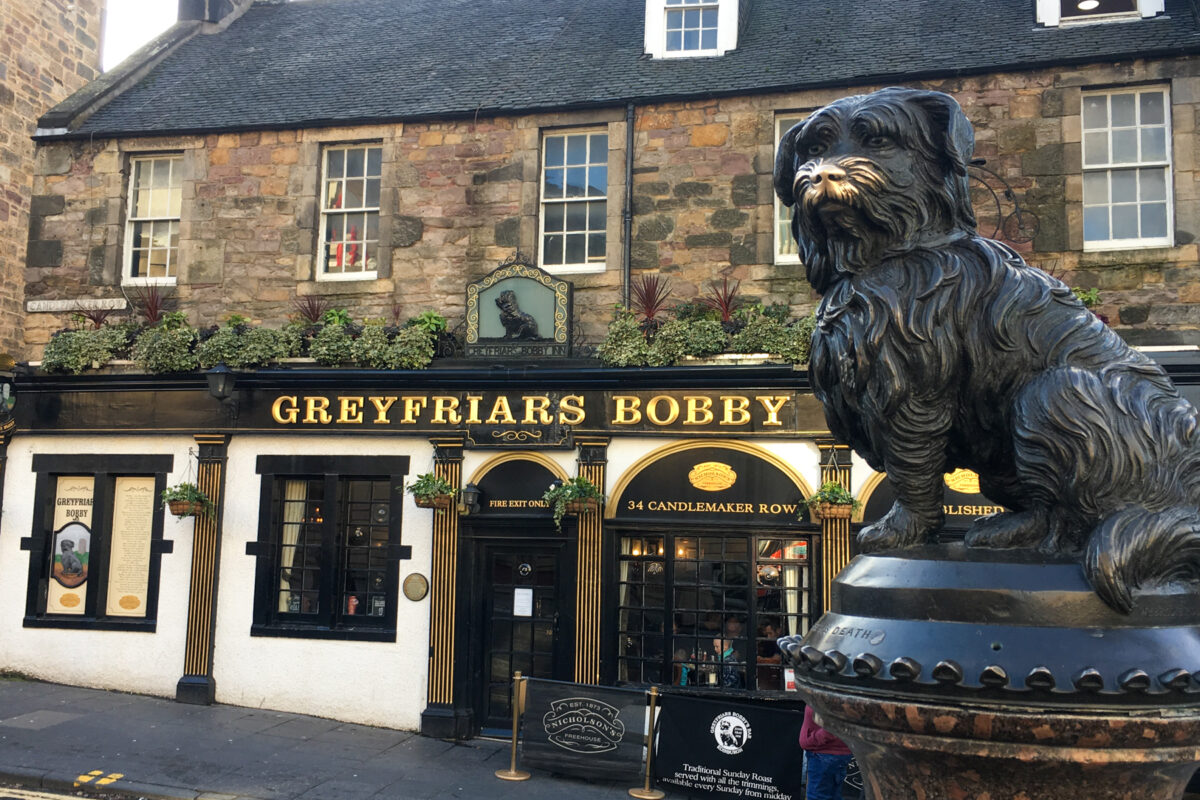 Edinburgh is pretty cheap as European destinations go but you should stick to Scottish drinks such as Tennent's lager – or treat yourself to a bottle of Buckfast if you plan on staying up through the night! This is the authentic local experience after all!
The city is particularly picturesque at night, with landmarks like the Scott Monument lit up. Have a wander, sample some whisky or gin, and top it off with a boogie at a few of Scotland's finest nightclubs!
Where to Stay in Edinburgh
Kick Ass Hostel in Edinburgh is aptly named as it's a great party hostel with a brilliant social atmosphere. There is a well-priced on-site bar which holds regular events and games nights. Kick Ass is certainly not the place to go if you value your sleep but if you want to rave late into the night, you're in the right place!
---
13. London, England 🏴󠁧󠁢󠁥󠁮󠁧󠁿
London is home to an incredibly varied party scene, which caters to all musical genres and venue types. Head to Camden if the alternative scene is your thing or stick to Shoreditch if swanky cocktail bars are what you're after.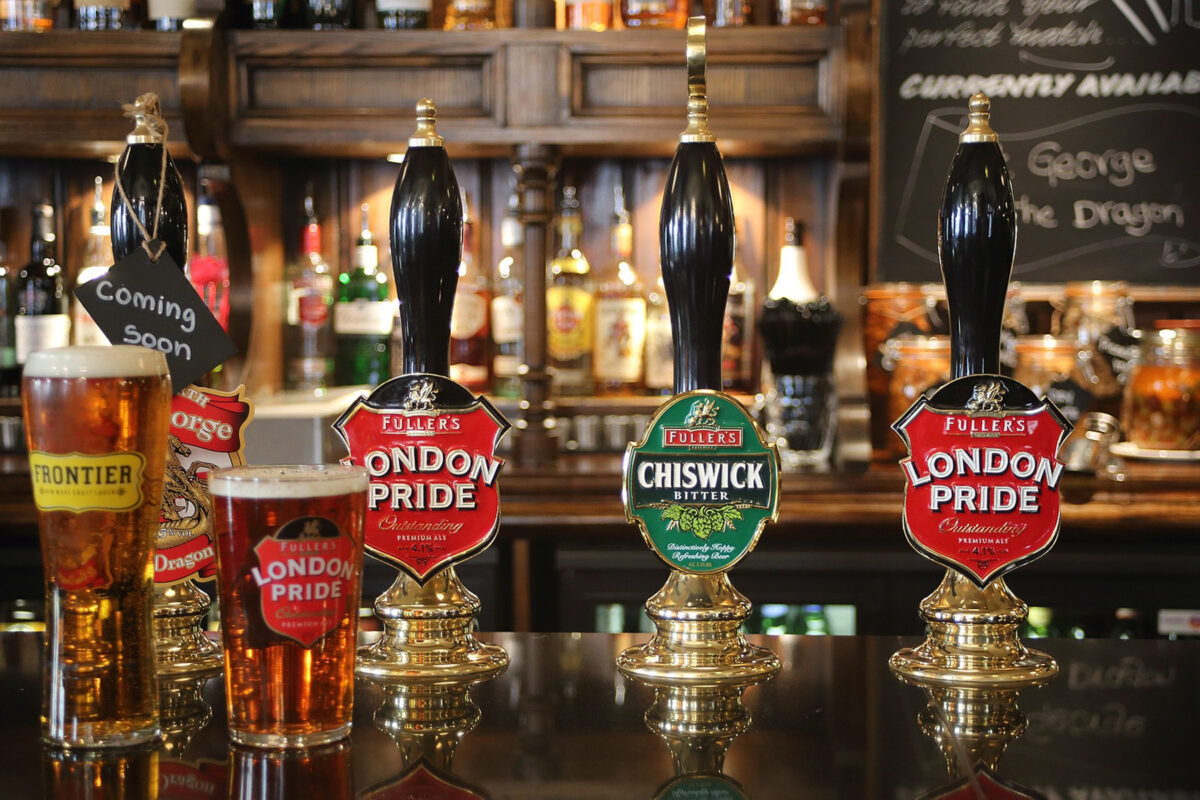 Be warned, London's nightlife can be expensive. However, there are some great clubs and bars to try that are budget-friendly. The key is doing your research beforehand and staying in a hostel which understands partygoers.
Most party hostels in London run some sort of pub crawl which is a good place to start. Stick to house drinks or beers on tap and you won't spend too much money. Once you're done with the pubs, hit up one of the many clubs for a full-on party! There are far too many to list but Clapham is normally a good starting point if you can't find any.
Where to Stay in London
Onefam Notting Hill comes with a warning for those wanting to make a booking. "Reservations here are only recommended if you want to have fun and party." So if you're looking for a lively, sociable party hostel in London, then this is the place for you! They offer free family meals so you'll have plenty of opportunity to meet other backpackers before heading out on their nightly pub crawls!
---
14. Barcelona, Spain 🇪🇸
Barcelona is another destination that gets busy pretty late but the advantage of this is that you can stay out all night long if you don't want those epic nights to end. Barcelona is a popular destination for European backpackers so the hostel scene is great, meaning you'll meet loads of like-minded travellers to sniff out the best parties with!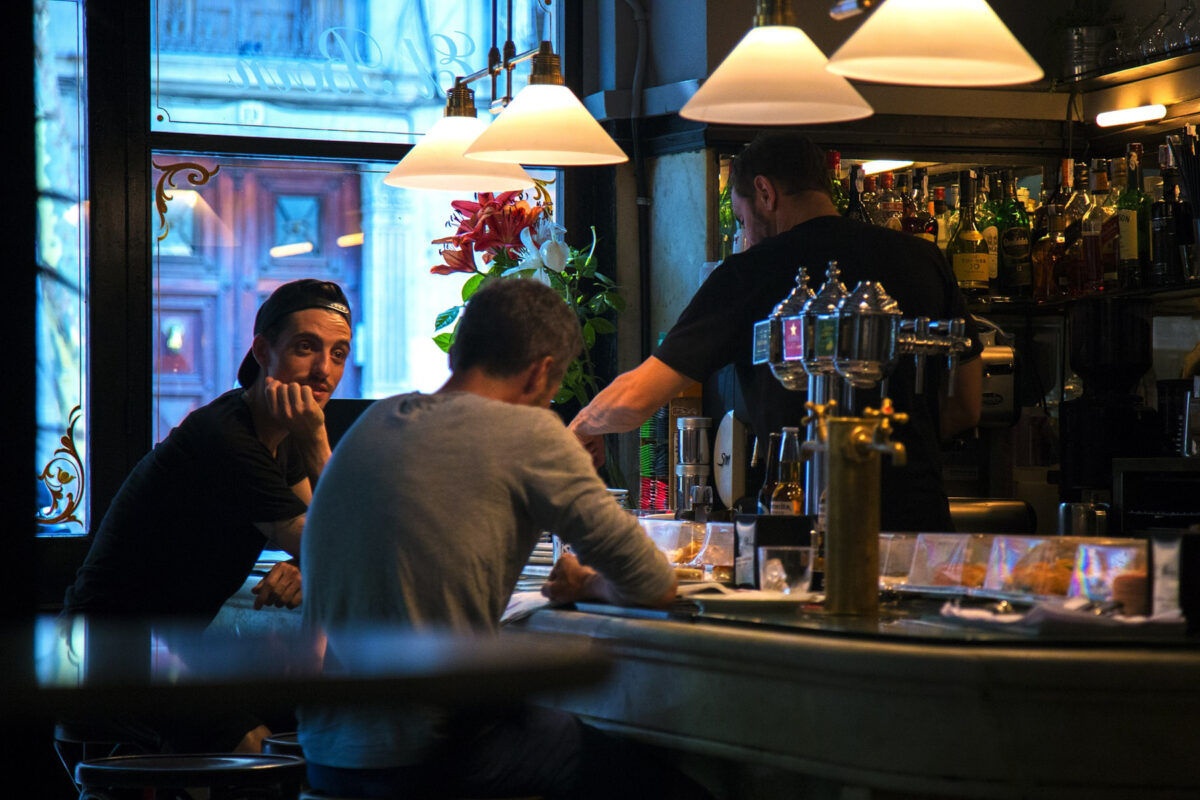 Barcelona is pretty affordable in the grand scheme of things, just be smart about where you buy drinks and where you go out. L'Eixample District is a popular area with an international crowd. If you are looking to get messed up on cheap drink deals, this is the place!
Barcelona is a sprawling city, so make sure you do your research when it comes to booking accommodation in case it turns out to be more of a journey to the bars than you anticipated.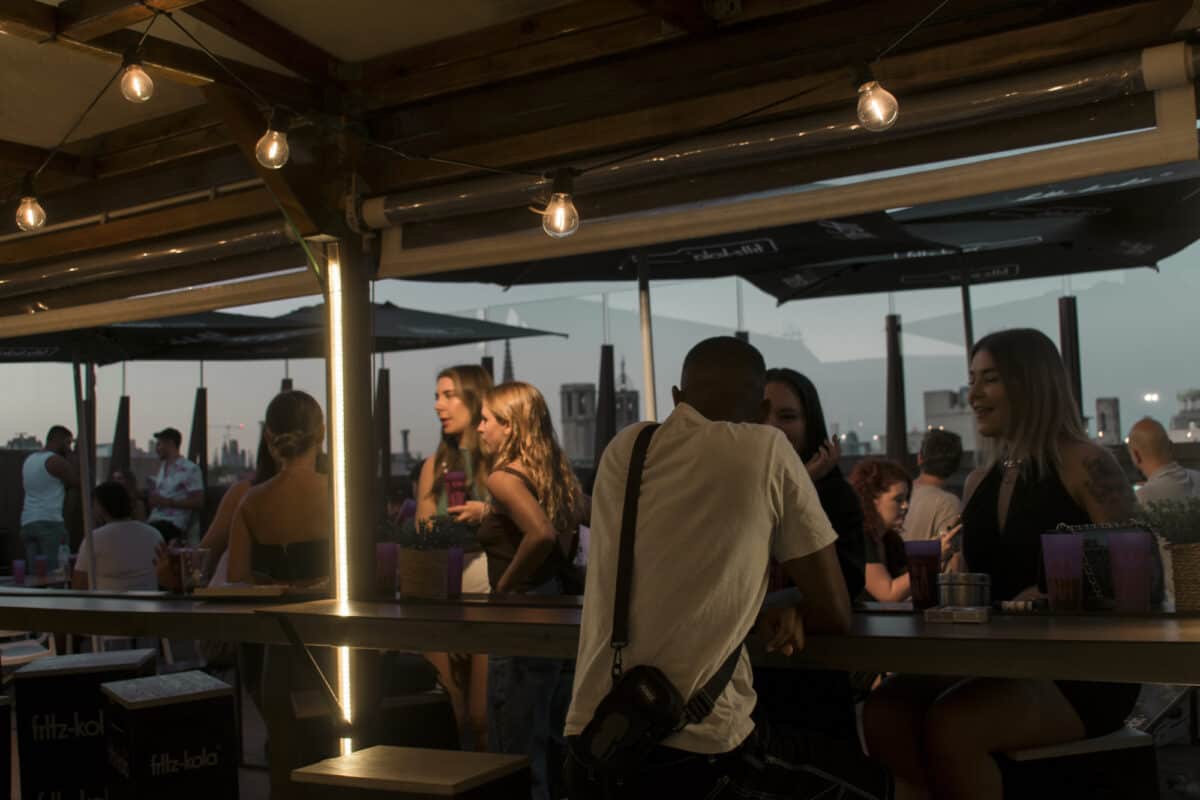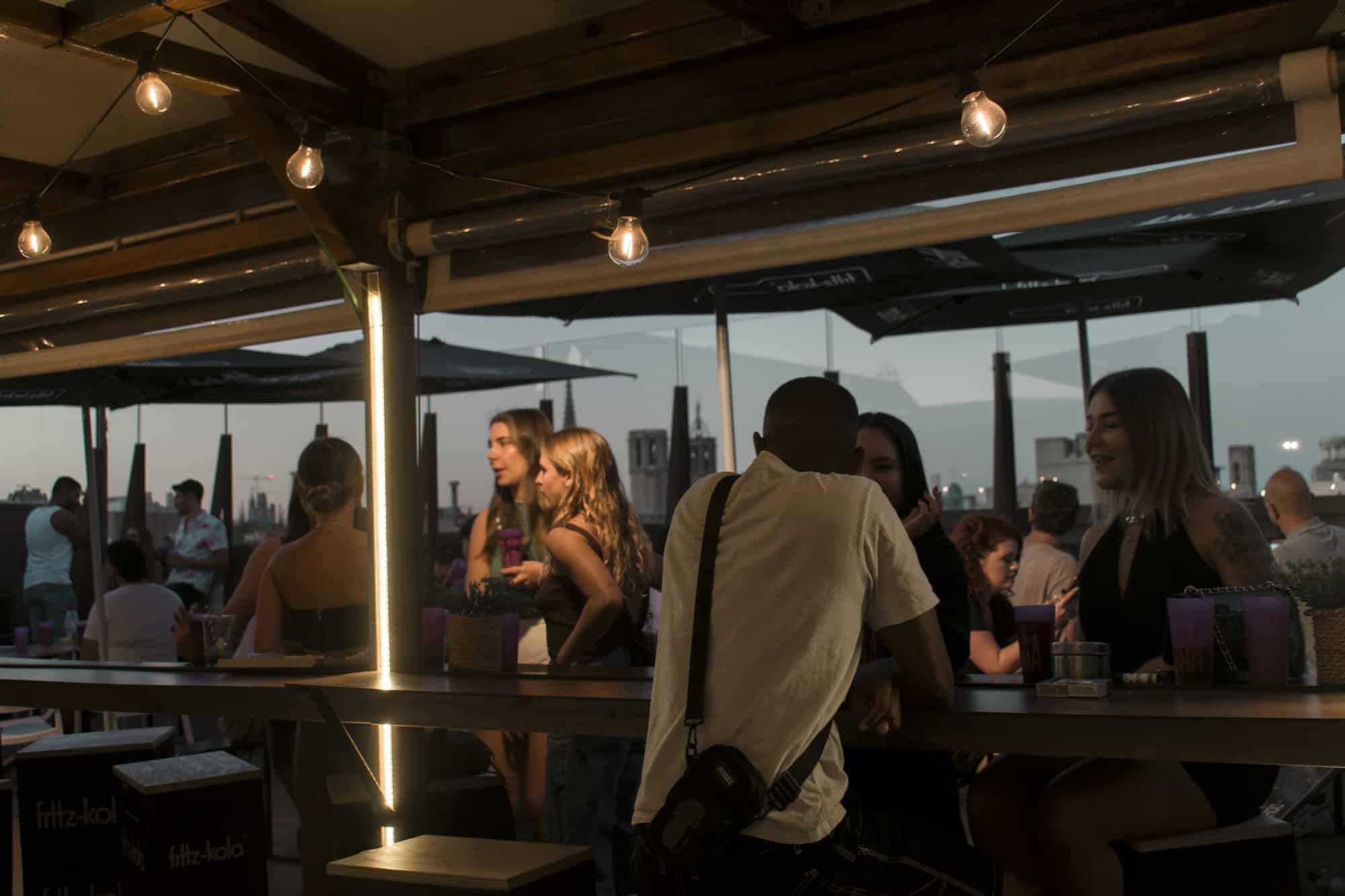 Where to Stay in Barcelona
Kabul Party Hostel is Barcelona's most famous party hostel. It's incredibly well located, close to both the metro and Las Ramblas. The hostel hosts free daily walking tours which will help you get your bearings in the city before heading back to your accommodation to start the party. They also have an onsite bar, daily pub crawls, a rooftop terrace and nightly games in the hostel. Get ready for an awesome stay you won't forget (unless you overdo the sangria)!
---
15. Dublin, Ireland 🇮🇪
The Irish are famously some of the biggest drinkers in Europe and in the capital Dublin, every night is a chance to party. Even if you don't like Ireland's national drink, Guinness, there is far more to a boozy trip in Ireland than pints.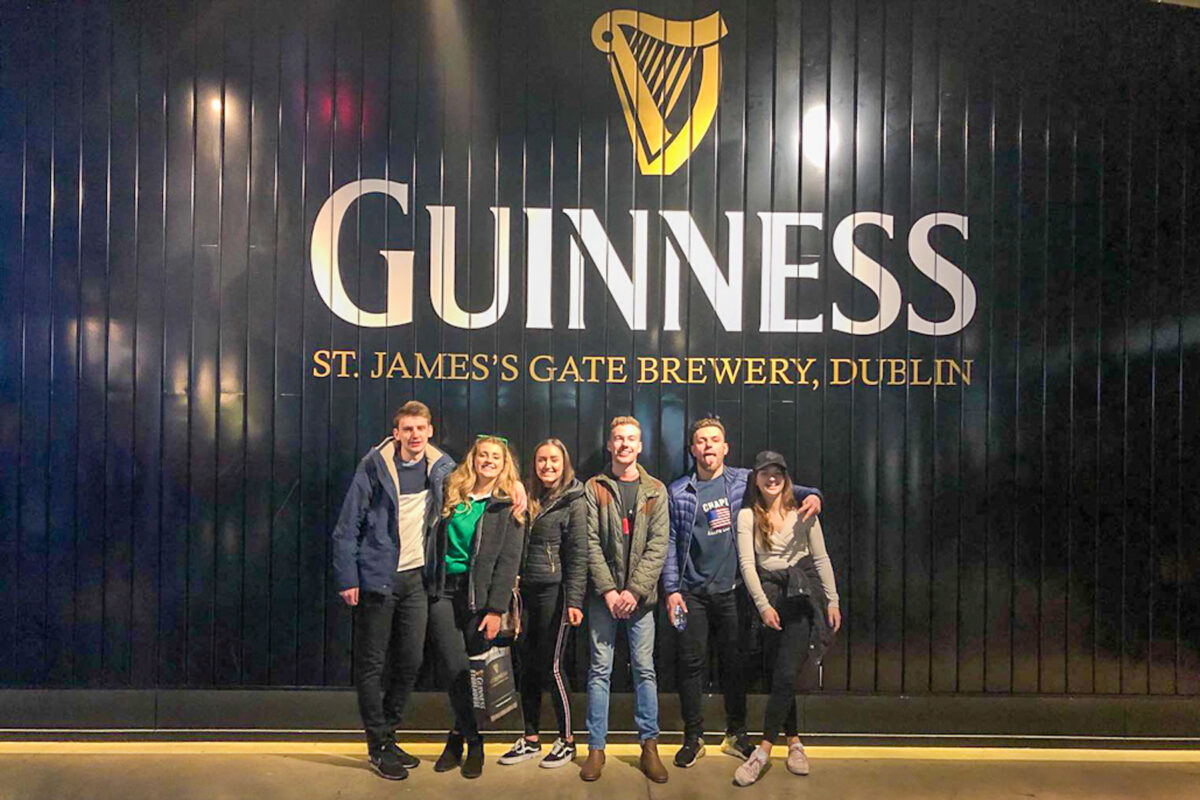 Irish whiskey is a very popular tipple or if you like your alcohol to pack more of a punch, opt for a Drunk Leprechaun cocktail instead! Ireland is a great place to visit and Dublin is a common startpoint because of its great transport links. While it is a popular stop on European backpacking routes, lots of people visit solely for a weekend of partying, myself included (many times)!
Dublin can be on the expensive side, but if you stick to house drinks and Irish beers, you'll save quite a bit. Temple Bar is the part of Dublin where the largest concentration of bars, pubs, and nightclubs are, but it is also more expensive. Most places stay open well beyond 2 am so you can go wild until your heart's content.
Where to Stay in Dublin
Kinlay House is a cracking place to stay whilst you're in Dublin. They hold nightly live music sessions in their on-site pub which will get the party started before you head out into the city! At Kinlay House they also provide free breakfast, free walking tours and games nights to help you settle into Dublin!
---
If you're visiting the continent looking to let your hair down, then make sure you visit one of these epic European party destinations. Each of these party hotspots has a unique vibe and regardless of whether you want to soak up the sun in Greece or dance in the rain in Ireland, you can party 'til the sun comes up! 
So whose round is it?! 🥂🍷🍸🍹 And, which of these party places in Europe are you headed to next?