Liquid refreshment is as integral to Scotland's food and drink scene as haggis. And when it comes to drinking in Scotland, this is a country with more than its fair share of delectable tipples. With everything from fizzy drinks to smoky whiskies and hoppy ales, there is the perfect Scottish drink to accompany your meal of choice.
---
---
Scottish Drinking Culture
You may already be aware that the Scots are known for being a bit boozy. Pubs are at the heart of many Scottish communities and represent the ultimate place to eat, gossip, fight and of course: get absolutely steaming. (FYI: That means drunk.)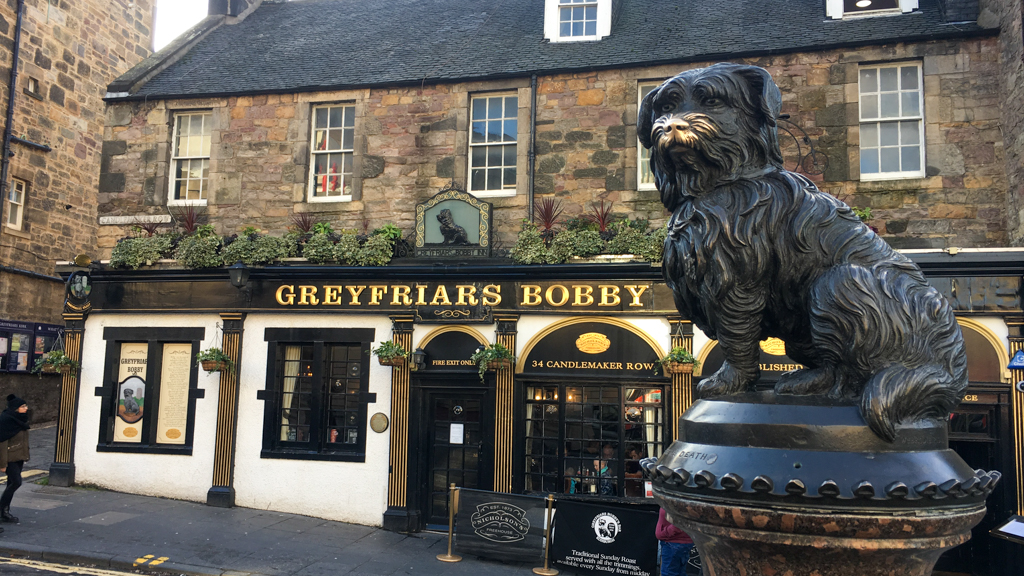 Alcohol in Scotland
Many of the most popular alcoholic Scottish drinks have been created to warm your insides, a great defence to what many describe as the 'good old Scottish weather'. A.K.A. rain, wind, mist, snow and hail. In fact, there is no experience more Scottish than heading to a pub and grabbing a wee dram.
---
Traditional Scottish Drinks
Scottish Liquors & Liqueurs
Scotch Whisky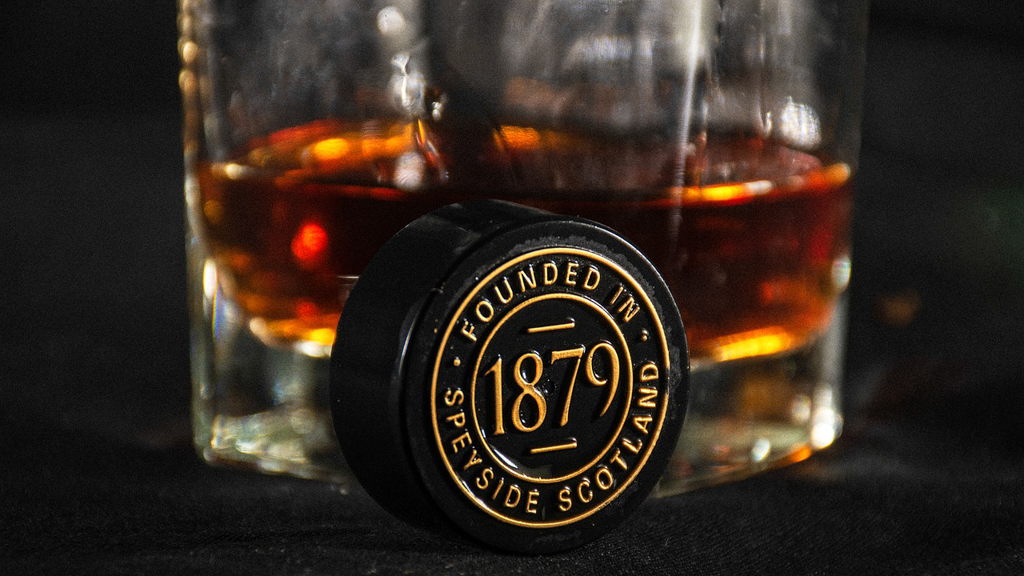 Famous across the world, Scotch whisky is an institution throughout the nation. Scotland's national drink is generally consumed straight but it's not uncommon to see folks mixing their dram with water or a cube of ice. However, some purists will scoff at the idea of contaminating their whisky with anything except more whisky – and that's assuming it's from exactly the same bottle. Don't expect to order a whisky and coke without getting a disgruntled tut from the server!
With more than 130 active whisky distilleries in the country, the amber liquid plays a crucial role in Scotland's economy. Over 1.3 billion bottles of Scotch are exported each year, which is worth more than 5 billion Euros!
Many of Scotland's whisky distilleries are renowned for their highly prized creations but it's not just the distillery that's important when choosing which of the many whiskies to try. There are five (some would argue six – but that's a debate for another day) distinct whisky producing regions in Scotland: Lowlands, Highlands, Speyside, Campbeltown and Islay (pronounced eye-luh). According to the experts, each region brings its own flavours and characteristics to the whisky but beginners might struggle to pick them out!
Fun fact: The word 'whisky' comes from the Scottish Gaelic 'uisge beatha', or 'usquebaugh', which means 'water of life'!
Where to drink Scotch Whisky in Scotland: Literally anywhere but for the best experience, book yourself onto one of the many distillery tours. A visit to the Speyside region offers the widest variation of distilleries in a relatively small area of land.
Drambuie
This famous Scottish liqueur is made from a heady mix of whisky, honey and spices. It is traditionally drunk on the rocks or as a component in the Rusty Nail cocktail. It is thought that the name comes from the Scottish Gaelic 'an dram buidheach' which roughly translates to 'the drink that satisfies'.
Legend has it that after the Battle of Culloden in 1746 (Outlander fans will know all about this!), Bonnie Prince Charlie fled to the Isle of Skye. He was given sanctuary upon his arrival by Clan MacKinnon. It was said that the clan chief presented the Drambuie drink recipe to the prince after he stayed in with him whilst he was in hiding. However, this version of events is disputed by historians, who claim it has been fabricated to increase drink sales. We'll leave you to make up your own mind!
In 2014, William Grant & Sons, owners of Glenfiddich Distillery, purchased the Drambuie brand for around £100 million.
Where to drink Drambuie in Scotland: Try this honey liqueur in Edinburgh for an authentic taste.
Gin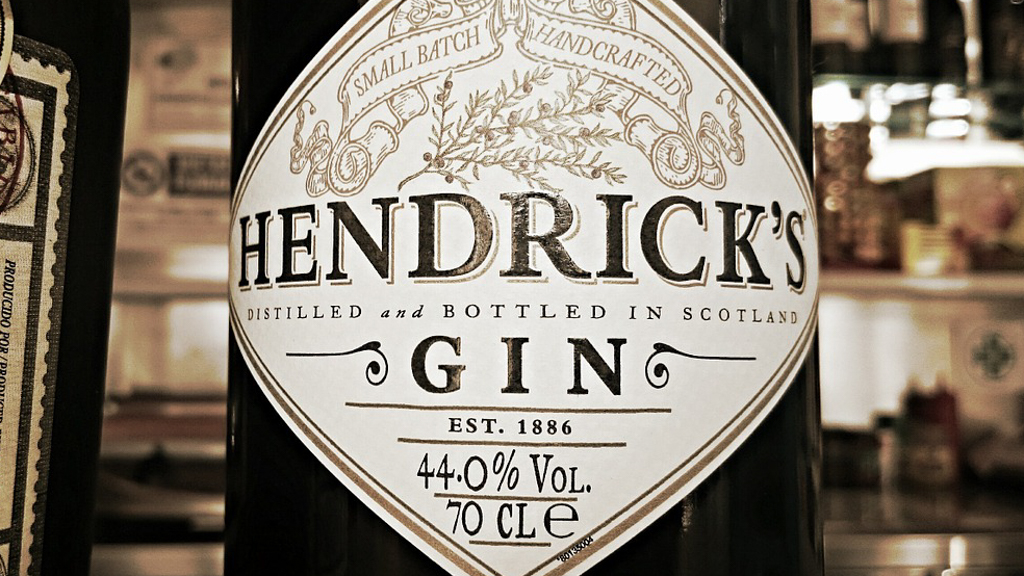 Although Scotland's whisky production has long overshadowed any of its other drinks, gin also has a long-established history within the country. It was first traded at the port of Leith in exchange for wool in around 1700. From that point, gin continued to weave its way into the fabric of society.
In modern times, Scotland is responsible for around 70% of the UK's annual gin production. Although there are niche craft names within the business, the big brands such as Tanqueray, Hendrick's and Gordon's are made in Scotland.
There are numerous gin distilleries all over Scotland which operate tours for the public. These are a great way to explore the world of juniper as well as sampling a few different kinds of local gin.
Where to drink gin in Scotland: Famous Scottish gin 'The Botanist' comes from Islay and uses 22 unique island botanicals to flavour the gin. If you are looking for a uniquely Scottish gin, head to Islay to try this drink in its homeland.
---
Scottish Cocktails
Whipkull
Often enjoyed for breakfast during the Christmas season, Whipkull is the Scottish answer to eggnog. Whilst it is usually classified as a celebration drink, some claim it is more of a dessert, owing to its thick and creamy texture.
Made from rum, sugar, egg yolks and cream, this cocktail was a popular drink of the Shetland lairds. It is always served with a square of shortbread on the side for dunking.
Where to drink a Whipkull in Scotland: Enjoy this Scottish cocktail in its place of origin on the Shetland isles.
Glasgow Punch
This rum-based cocktail originates from, yep, you guessed it…Glasgow! It was created during the 19th century when the city did a lot of trade with the West Indies for rum.
The punch is traditionally served cold and made from sugar, rum, water, lemon and lime. It was a popular drink with the wealthy businessmen who lived and worked in Glasgow and was often served at the exclusive Pig Club. This was a popular place for aristocrats to network.
It is believed that the early toast for this drink was "to the trade of Glasgow and the outward bound!"
Where to drink a Glasgow Punch in Scotland: Why Glasgow of course! Head to a cocktail bar in the city centre and sup on the country's finest punch.
Rusty Nail
It is the cocktail which made Drambuie famous… the Rusty Nail. Made from a quarter Drambuie to three quarters Scotch whisky, this is a cocktail which packs a punch! It was named as one of the world's top cocktails in the Difford's Guide and is very popular throughout Scotland.
Traditionally, the Rusty Nail cocktail is served over ice in a tumbler glass. It is often garnished with lemon and enjoyed after dinner. A Rusty Nail served without the ice is sometimes referred to as a Straight Up Nail.
Where to drink a Rusty Nail in Scotland: Head to one of Edinburgh's many cocktail bars to try this classic cocktail. To really get a taste of the prohibition era, pencil Panda & Sons into your Edinburgh itinerary.
Bobby Burns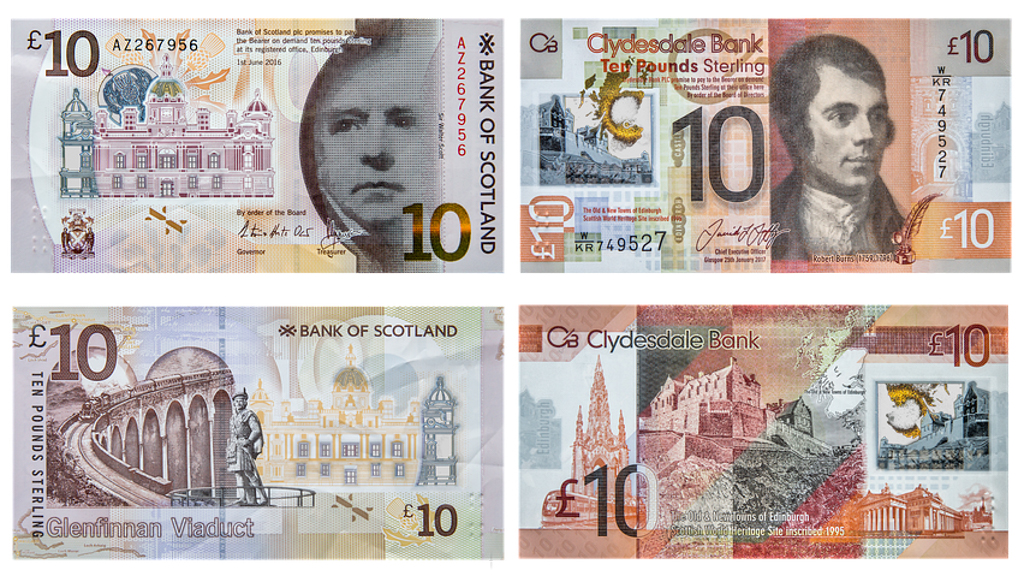 Robert Burns is a famous Scottish poet whose works have become hugely influential in the culture and history of the country. This cocktail is consumed in his honour on Burns Night which is celebrated on 25th January.
The earliest recipe for the Bobby Burns cocktail was recorded in a 1900 edition of the 'Fancy Drinks' recipe guide. It appeared under the name of Baby Burns. This Scottish cocktail is made from Scotch, vermouth and Bénédictine liqueur (or absinthe) and is served in a cocktail glass.
Where to drink a Bobby Burns in Scotland: Head to Robert Burns' birthplace of Ayrshire for Burns Night to try this tipple.
---
Scottish Beers
Tennent's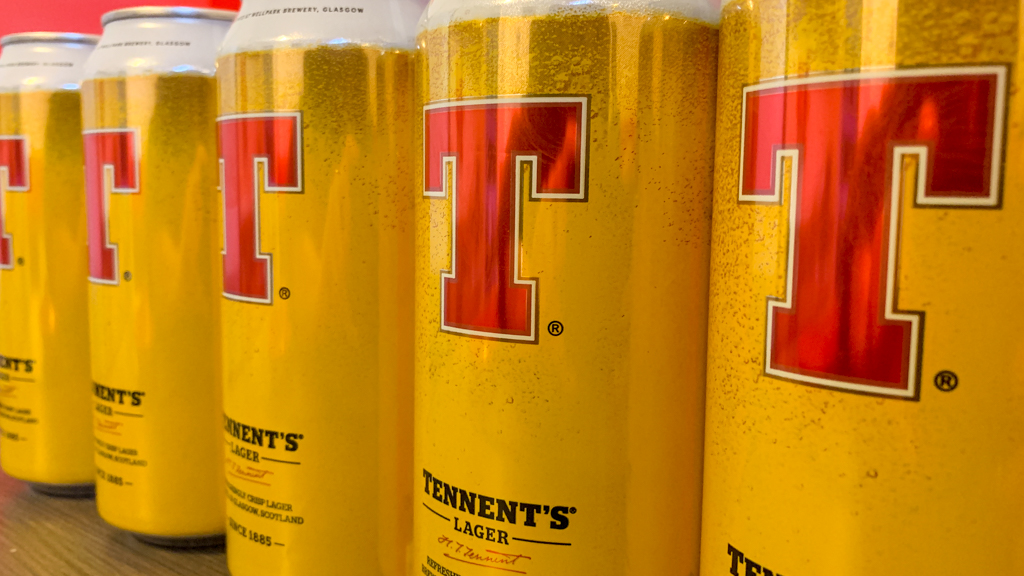 Made in Glasgow, this is the country's favourite lager. Tennent's is estimated to own roughly 60% of the lager market in Scotland and was first brewed by Hugh Tennent in 1885.
Tennent's found fame for the racy designs of its cans, which used to feature images of female models. They were known as 'the Lager Lovelies' and this marketing campaign was used right the way up to 1989. Now the cans are the on-brand yellow colour, with a large red T on them.
Where to drink Tennent's in Scotland: You will find that pretty much any pub in the country serves Tennent's. For a chance to learn more about the lager as well as try it, head to the Tennent's Wellpark Brewery in Glasgow for a tour.
Brewdog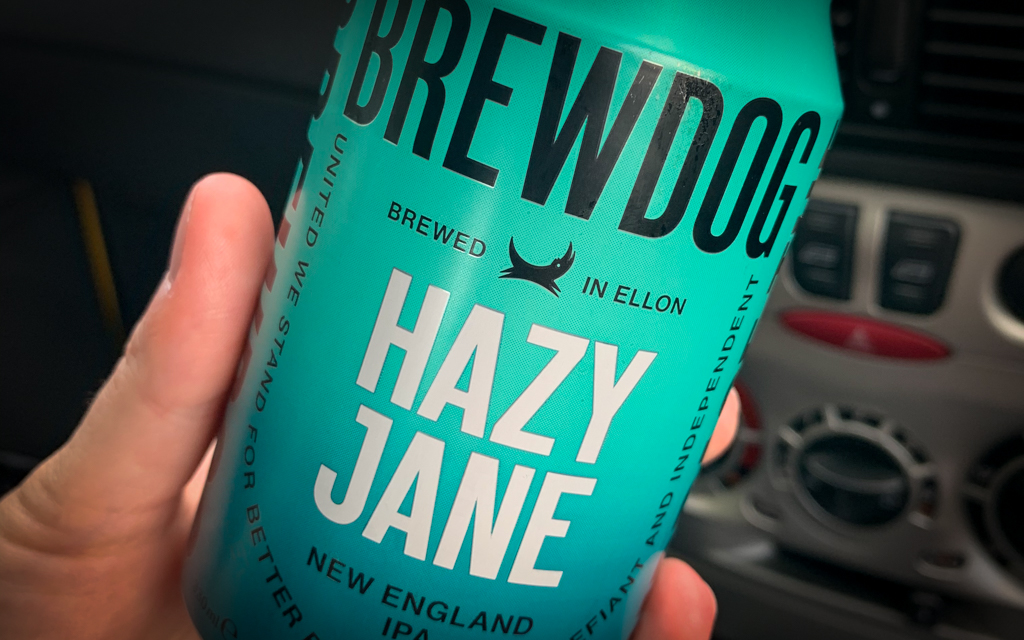 Marketing itself as the 'Craft Beer of the People', Brewdog has made a huge splash in the beer and ale industry. Located in Ellon, Aberdeenshire, this innovative brand is Scottish through and through.
They are best known for their iconic Punk IPA but also produce a range of ales, including sour beers. This eco-conscious company is now carbon negative too, meaning you can enjoy a delicious beer, guilt-free!
Owing to their local success, Brewdog has grown into a huge chain with pubs all over the UK and is also stocked in bars across the globe. Depending on where you are, it is also possible to pick up many of their popular beers in your local supermarket.
Where to drink Brewdog in Scotland: Head to Ellon for a tour of the brewery and a sample of the beer. Hazy Jane is a safe bet for most ale lovers whereas Cosmic Raspberry Sour Ale is a more bold choice.
---
Scottish Wine
Buckfast
Also known as 'wreck the hoose juice', Buckfast, nicknamed Buckie, is the drink of choice for anyone planning on getting absolutely blootered (read: drunk). Surprisingly, for a drink mostly popular with louts, this tonic wine is made by the monks of Buckfast Abbey.
It has a bad reputation in the cities of Edinburgh and Glasgow as it is associated with rowdiness and fighting, however, it is popular with students owing to its small price tag and relatively high alcohol content. Buckfast also contains a dash of caffeine, which leaves you feeling properly pumped after a swig or two.
World Buckfast Day was introduced in 2015 and designates the second Saturday of every May, as a day of celebration. To find a venue celebrating World Buckfast Day, listen out for the cries of "Pass us the Buckie ya wee fat fanny!"
Where to drink Buckfast in Scotland: Glasgow is probably the best place to try this drink but you'll have to ask for it in the supermarket. It is kept under the counter because of its bad-boy reputation.
---
Non Alcoholic Drinks in Scotland – Do they exist?!
If you're suffering from a hangover (and let's face it, it's a matter of time – you're in Scotland), you might want to give yourself time to recover. Both of the drinks below are touted by locals as the perfect cure so take your pick. You'll be back on the Buckie in no time!
Irn Bru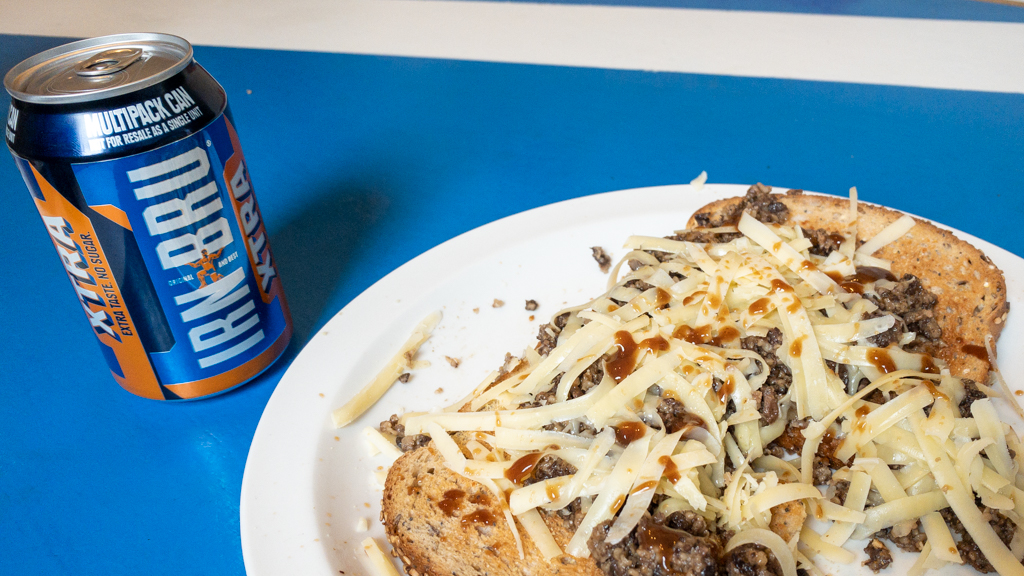 Also known as Scotland's other national drink, Irn Bru has become somewhat of an institution in Scotland. Pronounced 'Iron Brew', this carbonated, orange soft drink is said to have the taste of bubblegum (much like the popular Peruvian drink Inca Kola). Often drunk straight from the can, Irn Bru can also be used as a mixer for vodka and rum.
Irn Bru is produced in Westfield, North Lanarkshire. Whilst is the main location for production, the drink is also manufactured across English cities too, including Sheffield. The drink is so popular in Scotland, that they actually drink more of it than they do Cola-Cola!
Where to drink Irn Bru in Scotland: Literally anywhere. If you want to blend in with the locals, grab a can of this from the local corner shop and sup it as you're walking down the street.
Scottish Blend
Marketing itself as the 'world's best Scottish tea', this is a brew you need to try. Tea was officially introduced into the country during the 1600s. Whilst it may be a drink you naturally associate with England, Scotland has also been hugely influential within the tea industry.
The founder of renowned Lipton Tea was Scottish man, Thomas Lipton. He owned his own tea estate and was also one of the first teamakers to decide to buy directly from growers. This allowed him to sell tea for an affordable price.
Scottish Blend is a particularly popular brand of tea, known for using softened Scottish water to create clear, fresh taste. You can buy it from pretty much any supermarket.
Where to drink Scottish Blend in Scotland: If you're staying in a hotel, Scottish Blend may be provided in your hotel room. If not, head down to the supermarket and buy a box for everyone you know. They'll love you forever.
---
Drinking in Scotland FAQs
What are the Scottish drink driving rules?
Unlike elsewhere in the UK, Scotland has a zero-tolerance policy when it comes to driving under the influence. In England for example, you can drive with 80 milligrammes of alcohol per 100 millilitres of blood. In Scotland, this number is lower and you can be prosecuted for drunk driving if there is any more than 50 milligrammes of alcohol in your blood.
How do you toast in Scotland?
When you raise your glass, you should say "slàinte mhath". This is traditional Scottish Gaelicmeaning 'good health' and is pronounced slan-ja-var. Alternatively, many people just say the first part, slàinte – the same without the var on the end.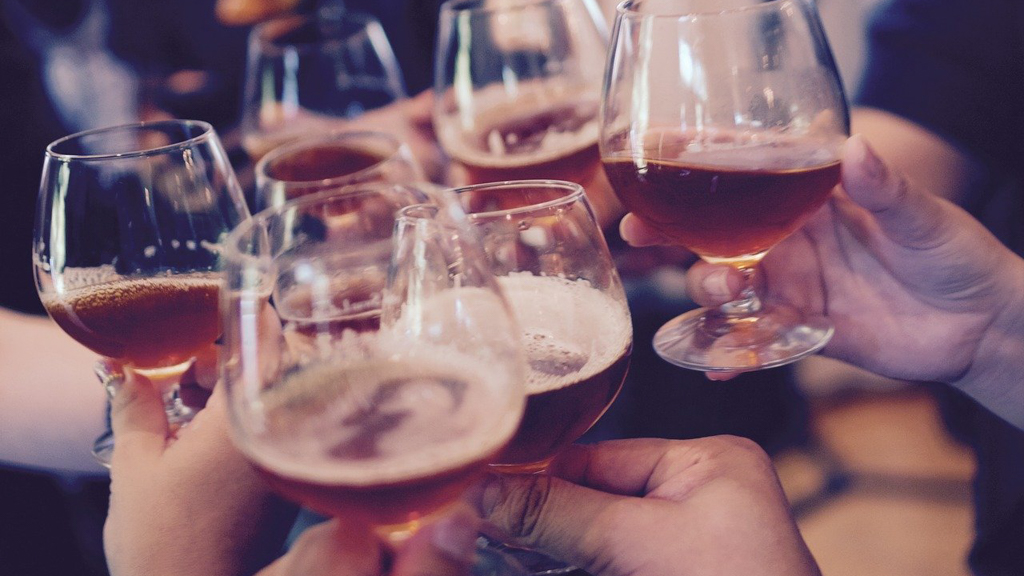 What do the Scottish drink on Burns Night?
The Bobby Burns cocktail is the drink of choice of Burns Night!
What are the best food accompaniments alongside Scottish drinks?
This largely depends on what you are drinking. Scottish beer goes very well with fish and chips, whereas whisky is a great after-dinner tipple. Tea is often consumed alongside a traditional shortbread and it appears that Buckfast goes very well with kebabs…
Can I buy these drinks in the supermarket?
Many of these drinks will be available in different countries all over the world. The liquors, beers and soft drinks will be available in most Scottish supermarkets. The cocktails are unlikely to be sold ready-made but the ingredients to make them are easily available.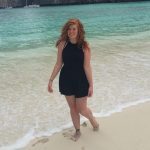 Sheree is the awkward British wanderluster behind wingingtheworld.com, a travel blog designed to show that even the most useless of us can travel. Follow Sheree's adventures as she blunders around the globe, falling into squat toilets, getting into cars with machete men and running away from angry peacocks.