While the US is commonly viewed as the epicentre of spooky season celebrations, spending Halloween in Europe throws up a range of eerie experiences, from exploring pitch-black underground vaults in Edinburgh to visiting Dracula's Castle in Transylvania! 
If you're looking for the best destinations in Europe to spend Halloween, put down the Ouija board now. The answers are being sent from the other side through the medium of words. So, keep reading uncanny traveller! We'll shortlist the top places in Europe to spend Halloween, no matter whether you are looking for a monster mash or a creepy castle.  
---
Related: (opens in new tab)
---
Best Destinations to Spend Halloween in Europe
1. Edinburgh, Scotland
Fans of all things macabre will struggle to find a cooler European Halloween destination than Scotland's capital Edinburgh. This historic city is best known for its dark past, characterised by public hangings, underground tunnels and Scotland's most notorious criminals, the infamous Burke and Hare.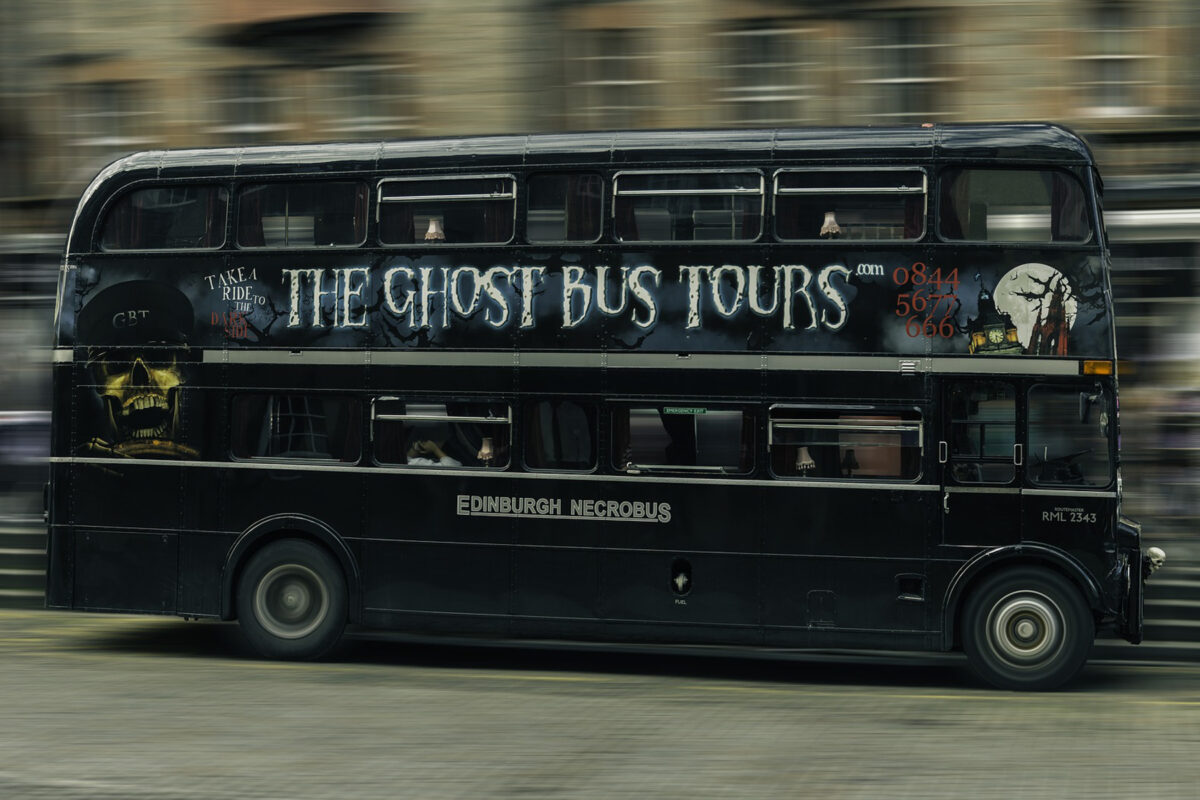 Spend a day running away from bad guys at the Edinburgh dungeons, traversing the dark passages that lie beneath the streets or touring the city's graveyards. For an evening you'll never forget, hop on board the Edinburgh Ghost Bus and take a vivacious voyage through Edinburgh's heinous history.
If you want your Halloween celebrations to take a more serious tone, make sure to reserve tickets for the Samhuinn Fire Festival which takes place annually at the top of Calton Hill on 31st October. This ancient Celtic festival (also celebrated in Northern Ireland) marks the end of summer and ushers in winter with a fiery twist. 
---
2. Paris, France
Despite being one of Europe's most romantic cities and a popular honeymoon destination, Paris also attracts admirers of all things dark. The city is home to the catacombs, a series of subterranean ossuaries, where the remains of more than six million people are concealed.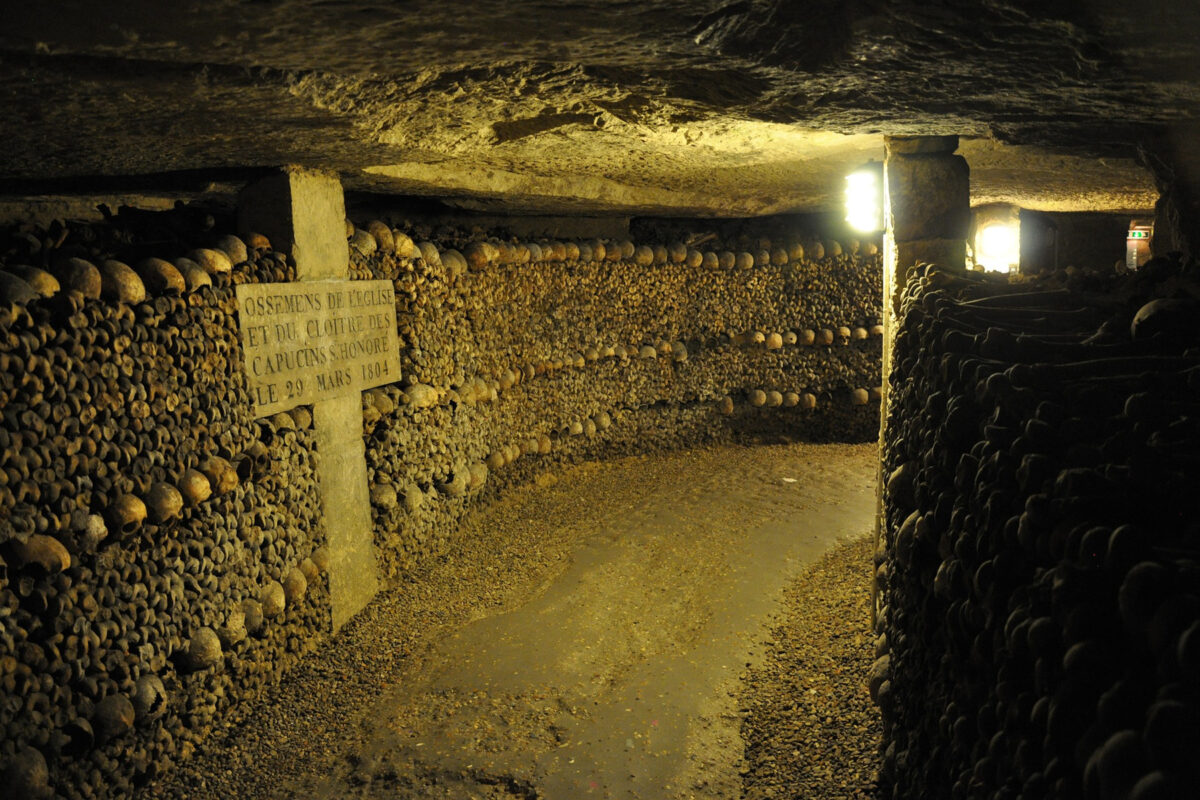 Paris is known for its cemeteries which act as the final resting place for big names like Oscar Wilde, Frédéric Chopin and Edith Piaf. Take one of the many tours of the area to feel the chills firsthand and learn about the reported paranormal phenomena experienced by guests.
If you enjoy Halloween but want to keep your celebrations light and child-friendly, check out Disneyland Paris. Every year, the park puts on its grand Halloween festival, catering to all ages. Visit during the day with the kids for snaps with their favourite love-to-hate Disney villains or head to the Phantom Manor. Not travelling with kids but don't want to miss out on the entertainment? Head to the park once night falls for grown-up fun in The Twilight Zone Tower of Terror!  
---
3. London, England
If you're looking for a night of fright-filled fun, look no further than London as a Halloween destination. Pick pumpkins at one of the farms on the outskirts of the city, visit the pet cemetery in Hyde Park or book yourself into a scary escape room.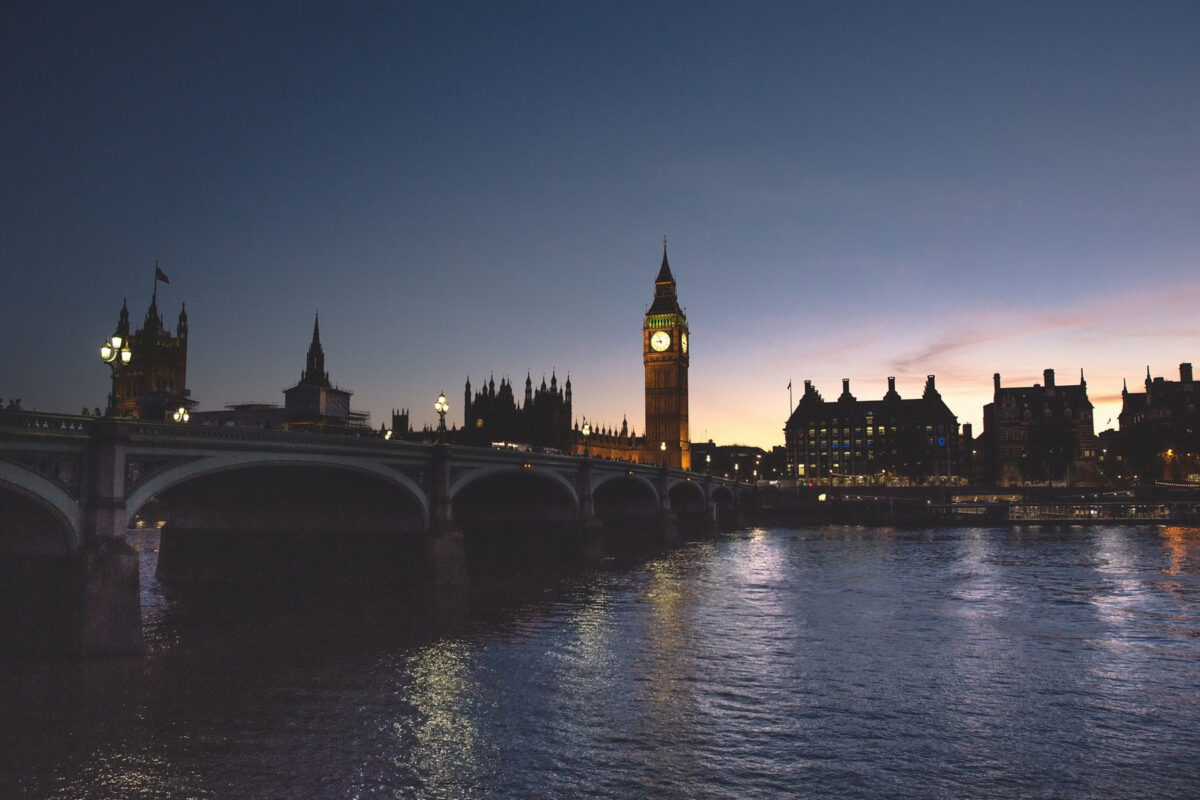 Of course, no macabre visit to the capital is complete without a visit to a few of London's many haunted pubs. While the Ten Bells, a watering hole for Jack the Ripper victims, is always a popular choice, The Flask, Spaniards Inn and The Grenadier are all believed to have ghostly inhabitants too.
When it comes to Halloween evening entertainment, you'll be spoilt for choice, with huge Halloween club bashes, silent discos, live-action horror events and film screenings of all your favourite creepy classics!
---
4. Ostend, Belgium
You've likely never heard of the Belgian city Ostend. However, it holds a special accolade – it's the home of Halloween festivities in Belgium! Every year, a big other-worldly carnival envelops the city. Buildings are elaborately embellished with dastardly decorations and spooky parties take over the city.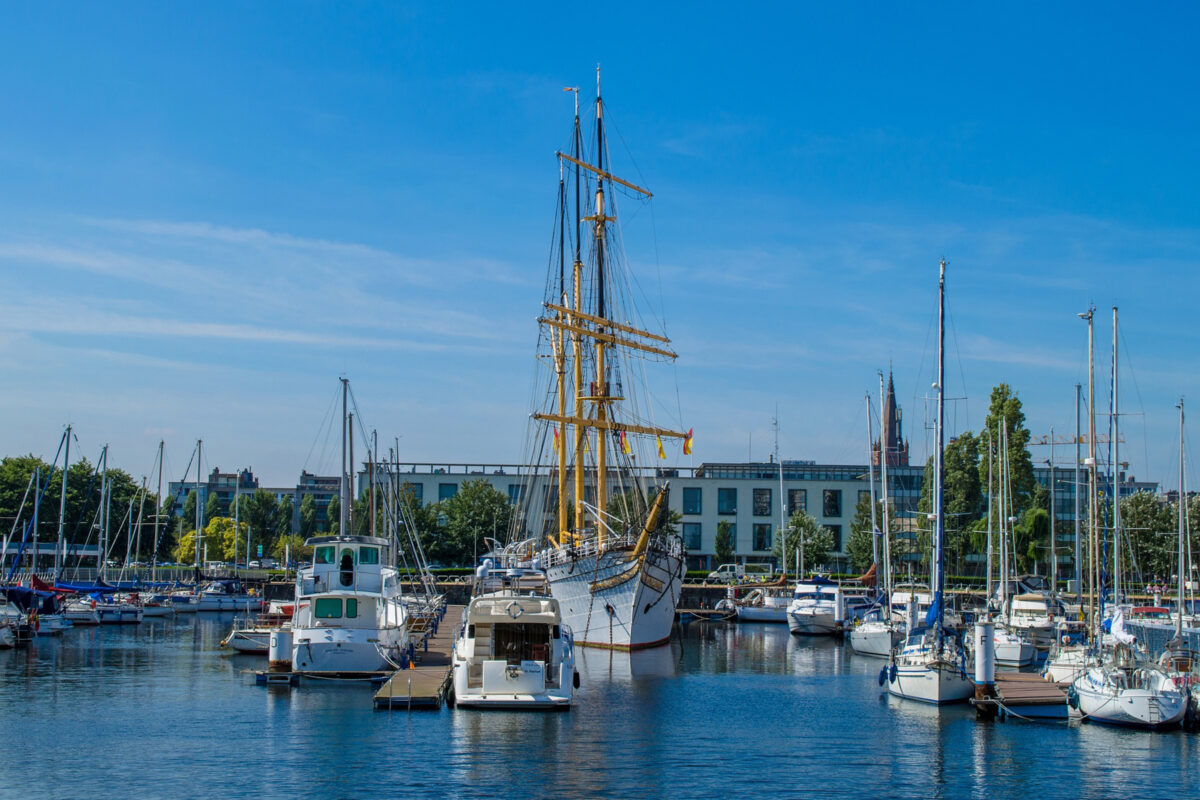 On October 31st, there is a costumed parade for children and the following day, a lamplit procession which culminates in a witch dance. In the evening, there is a 'Night of Magic', taking place in Kursaal. This event features illusionists and other mentalists to bewitch your mind. 
In Belgium, Halloween is a family affair and the children go out trick or treating as they do in the US. After all, who doesn't want candy?! It is also customary to light candles in honour of lost loved ones.
---
5. Whitby, England
The seaside town of Whitby might be a strange place to see on a European Halloween destination list. However, what you may not know is that this spooky town is shrouded in ghost stories and legends. 
In the lead-up to Old Hallows' Eve, the town hosts the Whitby Goth Festival, an annual event that celebrates this longstanding subculture. Get ready to spot a whole lot of Alice Cooper look-alikes!
There are a few local ghost tours that run Halloween activities across the town, including at St Mary's Church Graveyard and Robin Hood's Bay. The tours share stories of the Whitby witches, the headless horseman and the hand of glory. If you're a Dracula devotee, don't miss the 'In Search of Dracula' walking tour which explains how Whitby came to be the inspiration for the world's most famous vampire story. 
---
6. Transylvania, Romania
"Listen to them, the children of the night. What music they make!" Recognise that famous quote? If you answered yes, then you must make Transylvania your next Halloween vacation! Spoken by the infamous Count Dracula in the famous Bram Stoker classic, Transylvania has a number of (somewhat tenuous links) to the murderous monster.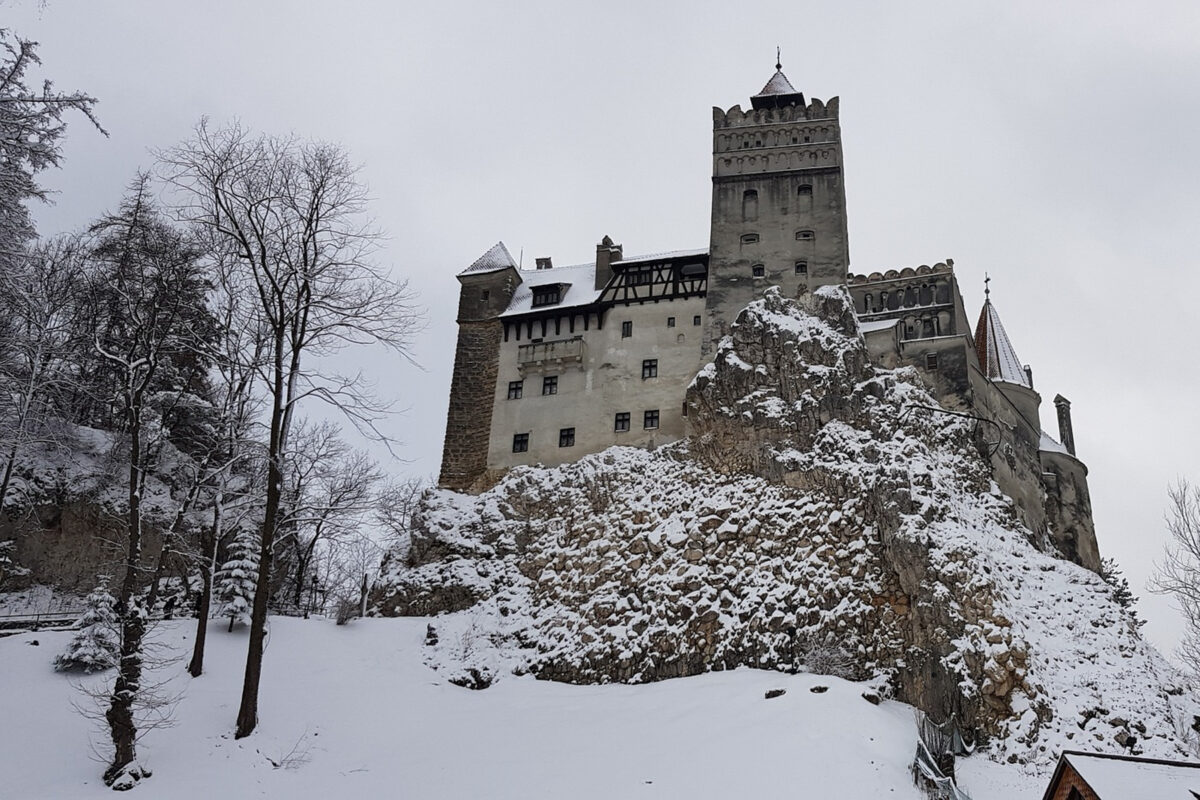 What we do know is that the iconic character of Dracula is based on Vlad the Impaler. Vlad has many connections to Transylvania and was born in the UNESCO-recognised town of Sighisoara.
Bran Castle is the most famous landmark in Transylvania, known by the masses as Dracula's Castle. Capitalising on this link, they throw a bouncing bop here every Halloween. The October 31st bash includes a night tour of the castle, horror-themed food and drink and dancing late into the night (or should I say morning?)!
---
7. Chernobyl, Ukraine
Important Notice:
At present, we are not advocating for travellers to visit Ukraine. The situation in the country is unstable and dangerous. This destination is one for your future Halloween bucket list.
The Chernobyl disaster marked a change in the world's attitude to nuclear safety. On April 26th 1986, reactor number four exploded, resulting in huge levels of radiation being leaked into the atmosphere.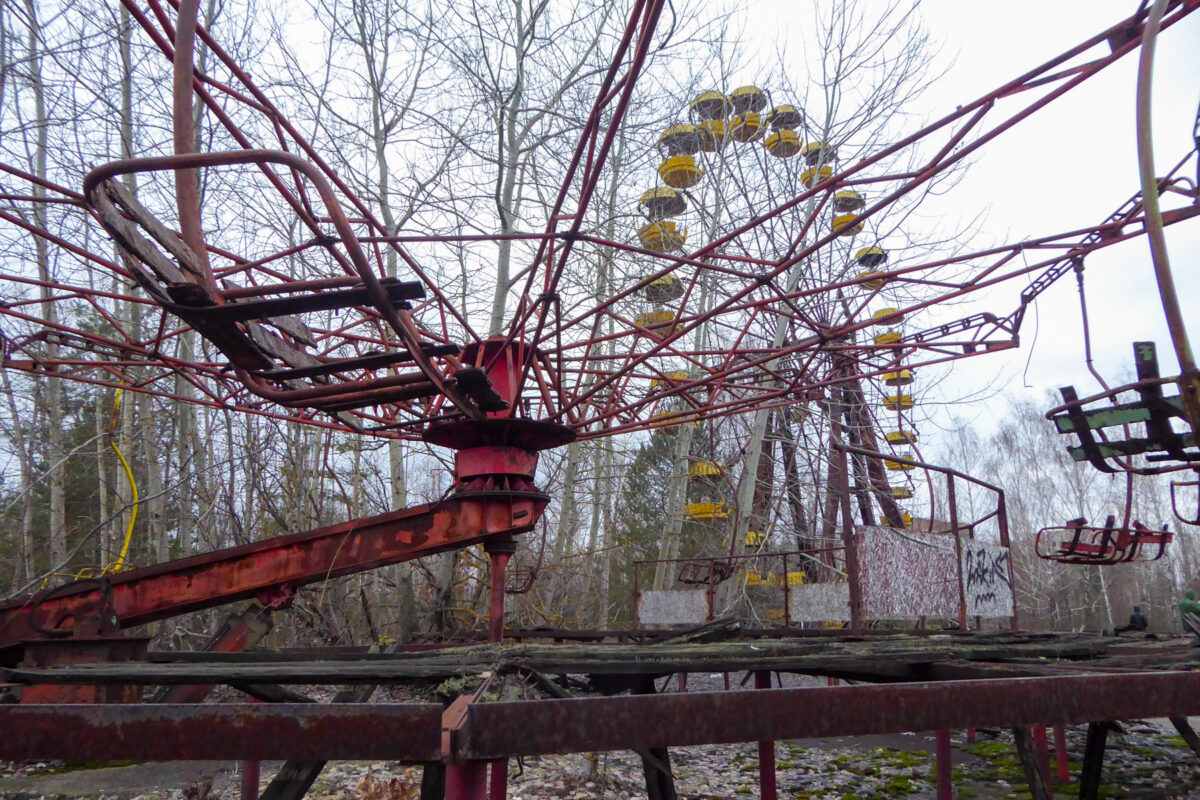 While the event itself happened in Chernobyl, the radiation-contaminated an estimated 150,000 square kilometres of the surrounding land, impacting not only Ukraine but also Belarus and Russia. A number of people died in the initial explosions and dozens more contracted radiation sickness, suffering a prolonged and painful death. 
It is still possible to visit Chernobyl, also known as the 'Exclusion Zone', on guided trips to the area. Visitors can see the devastation of Chernobyl and nearby Pripyat firsthand, Geiger counter in hand. Wander around the abandoned city and visit the derelict theme park for a chilling Halloween in Europe
---
8. Prague, Czech Republic
All Souls' Day, known locally as Dušičky, is held on November 2nd and is a quiet time in the Czech Republic. Departed loved ones are honoured with flowers, candles and wreaths. Although it is commonly likened to Halloween, it is a very different kind of celebration.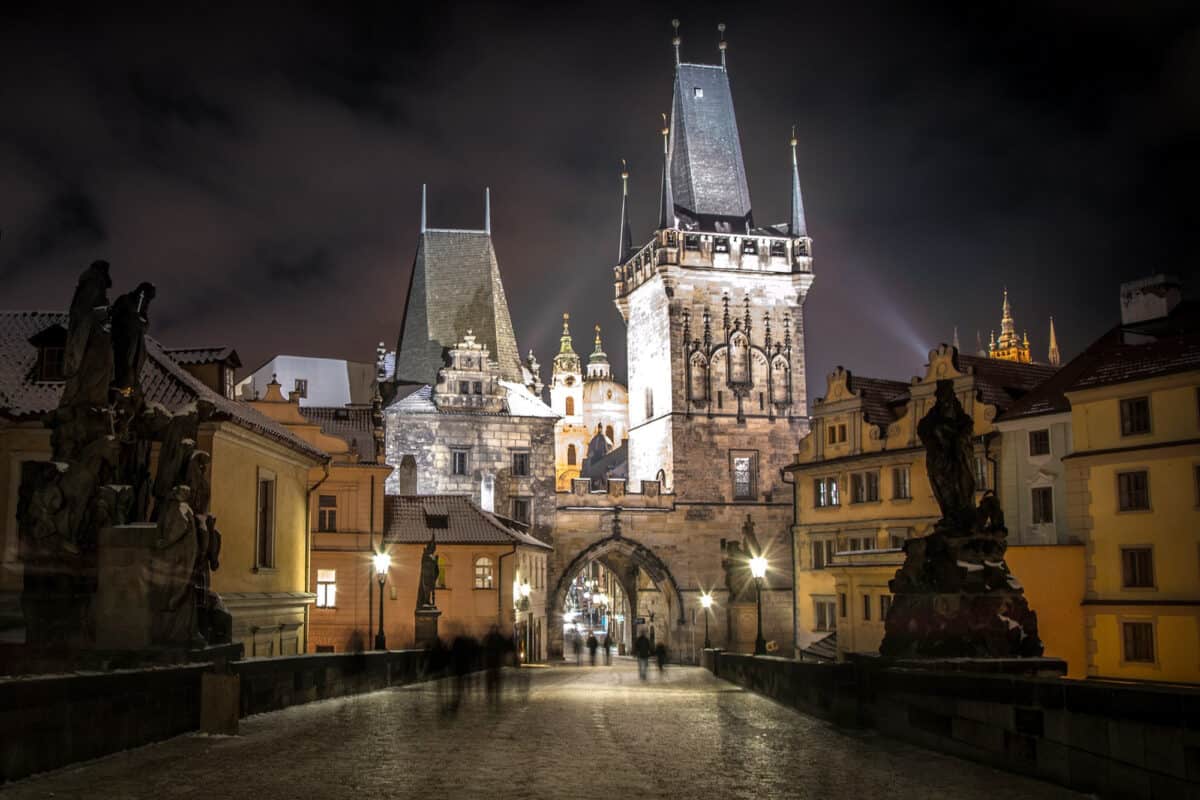 That said, Prague is still a great place to spend the October holiday, with pumpkin carving, trick or treating and costume parties taking place all over the city in the lead-up to the 31st. As a capital with a particularly dark past, there are plenty of scary activities to enjoy in Prague too.
A range of ghost tours are available, covering everything from witches to murder, plague doctors and underground dungeons. Don't miss the opportunity to learn more about the legend of Golem, a supernatural clay figure who was believed to have lurked around the streets of Prague's Jewish ghetto
---
9. Venice, Italy
The elegant floating city of Venice is unlikely to be the first place that springs to mind when you picture sinister celebrations. However, this romantic city also has a dark side.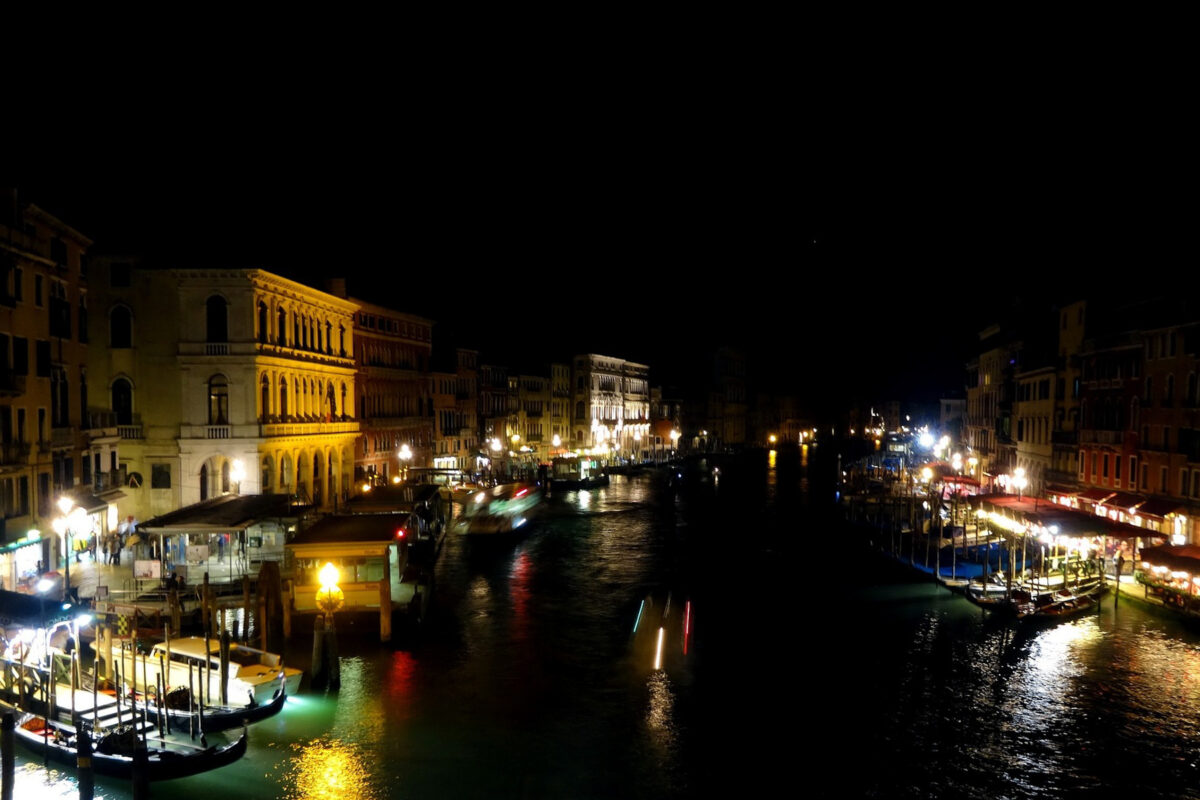 The island of Poveglia is the hotspot for paranormal phenomena and was once used as a quarantine zone for those suffering from the plague. As if that history isn't enough to encourage a few ghostly residents, the island later housed a psychiatric hospital and today, is said to be full of spirits reluctant to pass on.
If it's a Halloween party you're after, you're in the right place! Venice puts on several events every Halloween, from horror mazes to guided ghost hunts and street processions. Don your best costume, it's going to be spook-tacular!
---
10. Derry, Northern Ireland
Did you know that Derry, officially known as Londonderry, was voted the best place to celebrate Halloween by readers of USA Today? While many think that spooky season was invented in the United States, its roots run far deeper in Celtic Ireland.
Dating back to over 2,000 years ago, the Celtic festival of Samhain is believed to have been the original festival that grew into the Halloween that we know today. There are markets and festivities beginning on 28th October until 1st November in Guildhall Square and Waterloo Place. 
Billed as Europe's biggest Halloween festival, the city hosts loads of events for the four-day celebrations. Don't miss the Halloween Carnival Parade which attracts thousands of guests.
Filled with dance troupes, street performers and all kinds of ghoulies, the festivities are topped off with an epic firework display.
---
11. Strandir, Iceland
This lesser-known eastern coastal region of Iceland's Westfjords is a remote area with a long history of witchcraft and sorcery. As well as offering a fascinating peek into Icelandic folklore, this area allows tourists to see a different side of the island.
Most famous for being the location of Strandgaldur, better known as the Museum of Icelandic Sorcery and Witchcraft, this is a great place to visit if you want to honour the Halloween holiday without the need to play dress up. 
The unique European museum showcases a range of chilling artifacts such as animal skulls and ritualistic stones. The most famous piece in the museum are the 'necropants', a horrifying spell aid made from dried human skin. Put simply, these are leggings made from a real-life man, bits and all… 
Much more than just grisly objects, Strandgaldur also reveals plenty about witchcraft throughout the years in Iceland. Unlike elsewhere in the world, it was traditionally men who were accused of witchcraft here and at least 20 lost their lives when they were burnt at the stake. Owing to its secluded location, this part of the country is best reached by car.
---
And there you have it! This round-up of the best European destinations for Halloween will have you simply itching to get away. From colourful carnivals to fire festivals and goths galore, you'll find something for all the gang at these creepy celebrations!  
Where is your favourite place to spend Halloween in Europe? Share it with us in the comments!