Europe in the fall is absolutely beautiful. It's a fabulous time to visit as the weather is starting to cool down, travel expenses are lower, and there are fewer crowds compared to the summer peak. 
In many places, vibrant fall foliage creates a picturesque backdrop to already-iconic landmarks and landscapes, and fall is also the time for various local celebrations – like Oktoberfest in Germany. 
Keep in mind that the northernmost and southernmost points of Europe will have drastically different weather in autumn, and a poorly-researched visit could result in unexpected weather conditions, like heavy rainfall or sudden temperature drops. 
Relatedly, some attractions and tourist sites may have limited opening hours or be closed for maintenance during the off-season. Be sure to plan accordingly and choose European destinations that really showcase autumn, of which there are many!
---
Related: (opens in new tab)
---
21 Amazing Autumn Destinations in Europe
1. Wicklow, Ireland
Average autumn temperature: 8°C to 15°C (46°F to 59°F)
Wicklow in Fall presents a captivating blend of stunning foliage colors, scenic landscapes, and cultural experiences. The Wicklow Mountains National Park is a must-visit attraction, offering picturesque hiking trails, serene lakes, and panoramic viewpoints like the famous Sally Gap and Glendalough, with far fewer crowds than in the summer.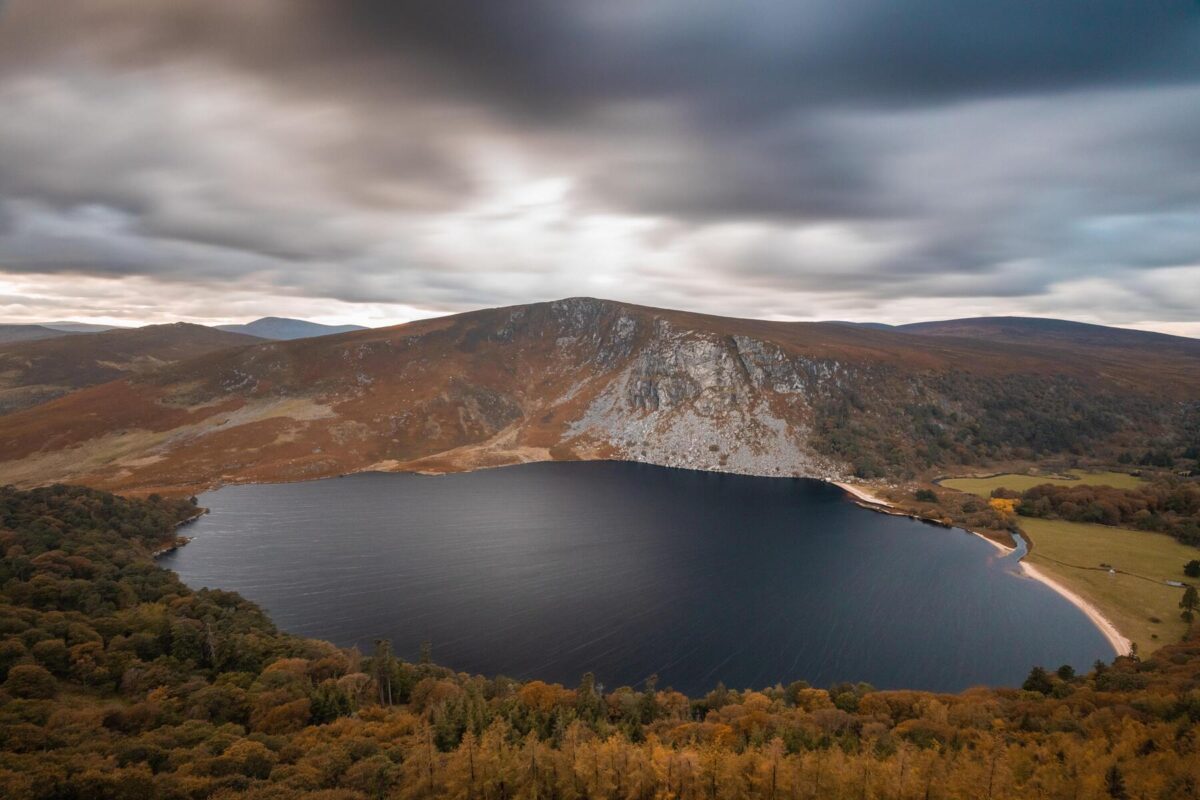 The Bray Jazz Festival, held in October, showcases a vibrant lineup of jazz performances, while the Taste of Greystones Food Festival highlights local culinary delights and the Enniskerry Victorian Field Day provides a glimpse into the region's history and traditions. While the temperatures remain mild, you should anticipate a mix of sunny and rainy days, along with rapidly shortening daylight hours the later in the season you visit.
2. Umbria, Italy
Average autumn temperature: 12°C to 22°C (54°F to 72°F)
The region of Umbria offers a great combination of mild temperatures, beautiful landscapes, and cultural experiences in autumn. The area is known for its picturesque hilltop towns, such as Assisi, Perugia, and Orvieto, which become even more enchanting against the backdrop of vibrant autumn colors.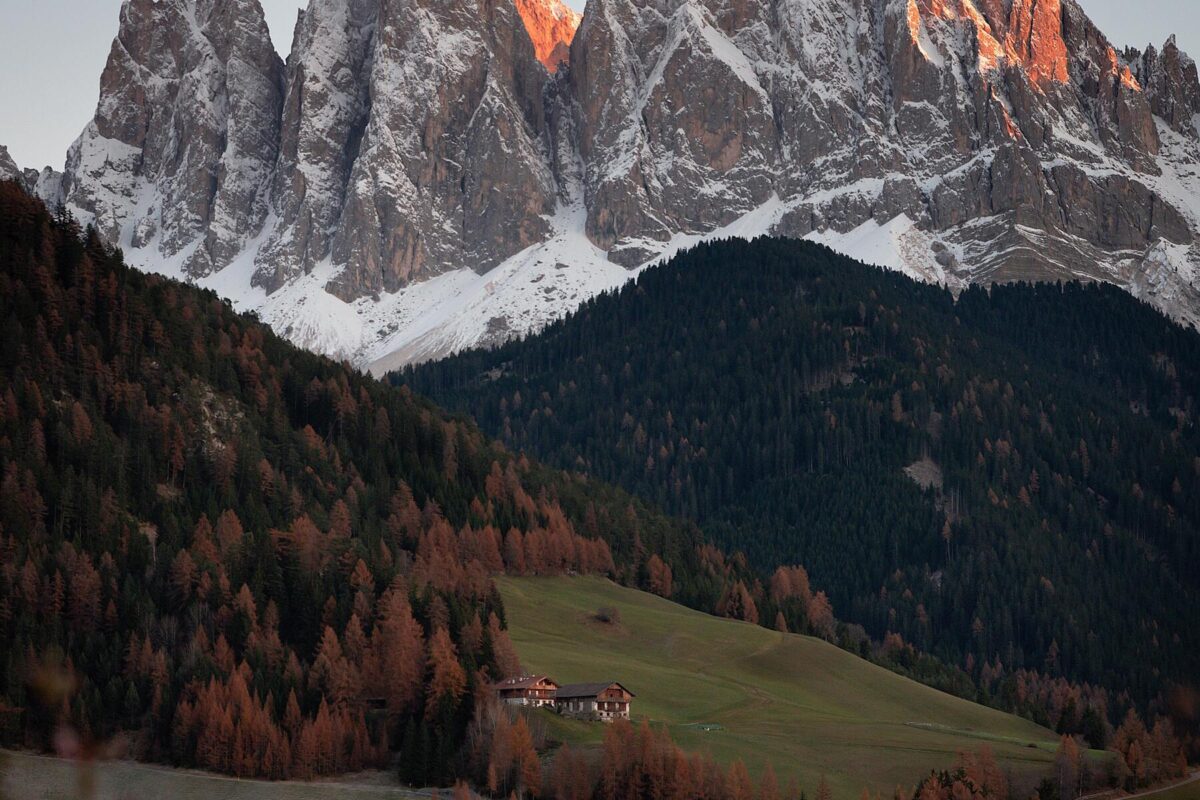 During the fall, Umbria sees fewer crowds compared to the busy summer months, with festivals and events like the Eurochocolate Festival in Perugia and the Feast of Saint Francis in Assisi adding to its charm.
Weather in Umbria during the fall is generally mild, providing comfortable conditions for outdoor activities like hiking or cycling through the countryside. Ultimately, the rolling hills, vineyards, and olive groves are arguably at their most picturesque, creating a perfect backdrop. Be sure to keep in mind that rainfall is more common during autumn, so having a rain layer and contingency indoor activities is always a good idea
3. Budapest, Hungary
Average temperature: 9°C to 18°C (48°F to 64°F)
Budapest is gorgeous in any season, but landmarks like the Hungarian Parliament, Fisherman's Bastion, and the iconic Chain Bridge become even more captivating against the backdrop of autumn foliage.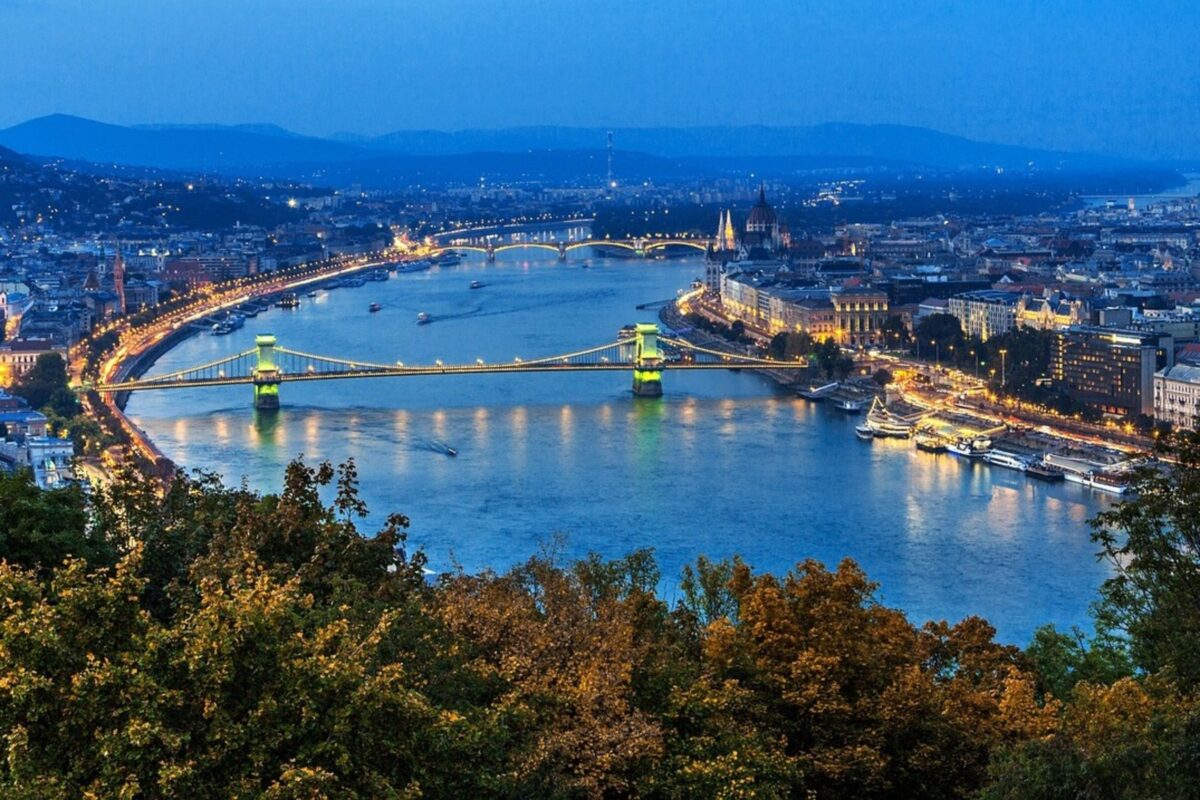 The city is generally less crowded compared to the peak summer months, with mild and pleasant weather ideal for sightseeing and outdoor activities, and lower costs for accommodation and flights.
Fall can vary in terms of rainfall, so it's a good idea to pack a rain layer. Once you're done sightseeing, there are also some festivals in town during this time – like the Budapest International Wine Festival, Budapest Design Week, and the Budapest International Jazz Festival – adding more opportunities for fun and cultural connection.
4. Munich, Germany
Average autumn temperature: 7°C to 15°C (45°F to 59°F)
Munich in autumn offers mild temperatures, fall foliage, and the world-famous Oktoberfest, which takes place in late September and early October. This lively festival celebrates Bavarian culture with traditional music, dancing, beer, and food. It attracts millions of visitors from around the world, with a busy and vibrant atmosphere that tops many a bucket list.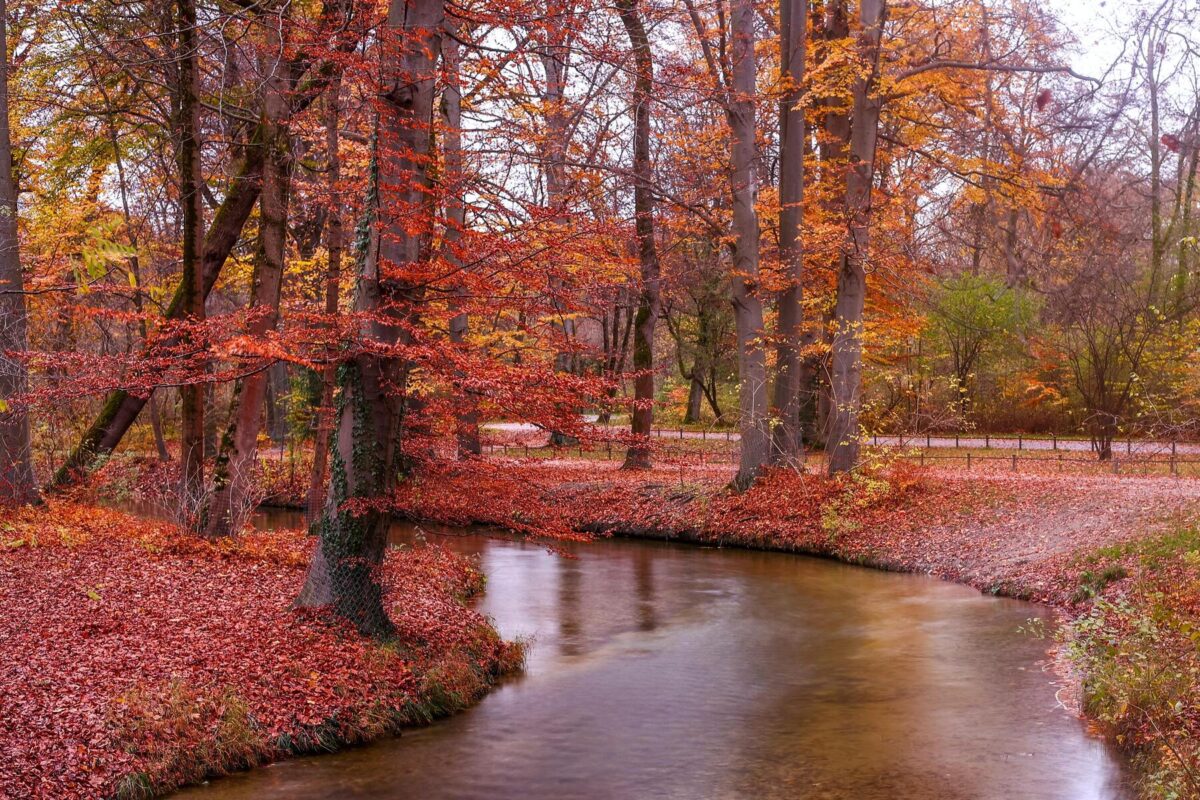 While Oktoberfest draws huge crowds, the rest of the city and area is generally less crowded compared to the summer months. If Oktoberfest sounds a bit too intense for you, Munich hosts other festivals and events during this time, like the Auer Dult, a traditional fair dating back to the 18th century with market stalls, rides, and Bavarian delicacies, and the Munich Film Festival, which showcases a wide range of international films. 
Unfortunately, October isn't really a budget-friendly time to visit as the popularity of Oktoberfest makes prices soar – if this is something you really want to do, be sure to plan and book with lots of time.
5. Gdańsk, Poland
Average autumn temperature: 7°C to 14°C (45°F to 57°F)
Gdańsk stands out during the fall for its rich history and architectural beauty, which is only complemented by the changing autumn foliage. Visitors can explore the historic Old Town and its attractions, such as the Royal Way, with more ease and without the large tourist crowds during this time.
Fall in Gdańsk also brings various festivals and events like the St. Dominic's Fair, showcasing traditional crafts, local products, and live music, and the Gdańsk Shakespeare Festival, celebrating the works of William Shakespeare with theater performances and cultural events – both held each September. While the weather is mostly quite mild, late fall brings a definite chill, so be sure to pack those layers.
6. Bilbao, Spain
Average autumn temperature: 14°C to 20°C (57°F to 68°F)
From the world-renowned Guggenheim Museum to the historic Old Town (Casco Viejo) with its charming streets and lively atmosphere, Bilbao is a gem in the fall. Take in the views from the iconic Zubizuri Bridge or from atop Mount Artxanda, check out the Bilbao International Film Festival (ZINEBI), which takes place in November, or discover the various cuisine-related events at the Basque Culinary Center.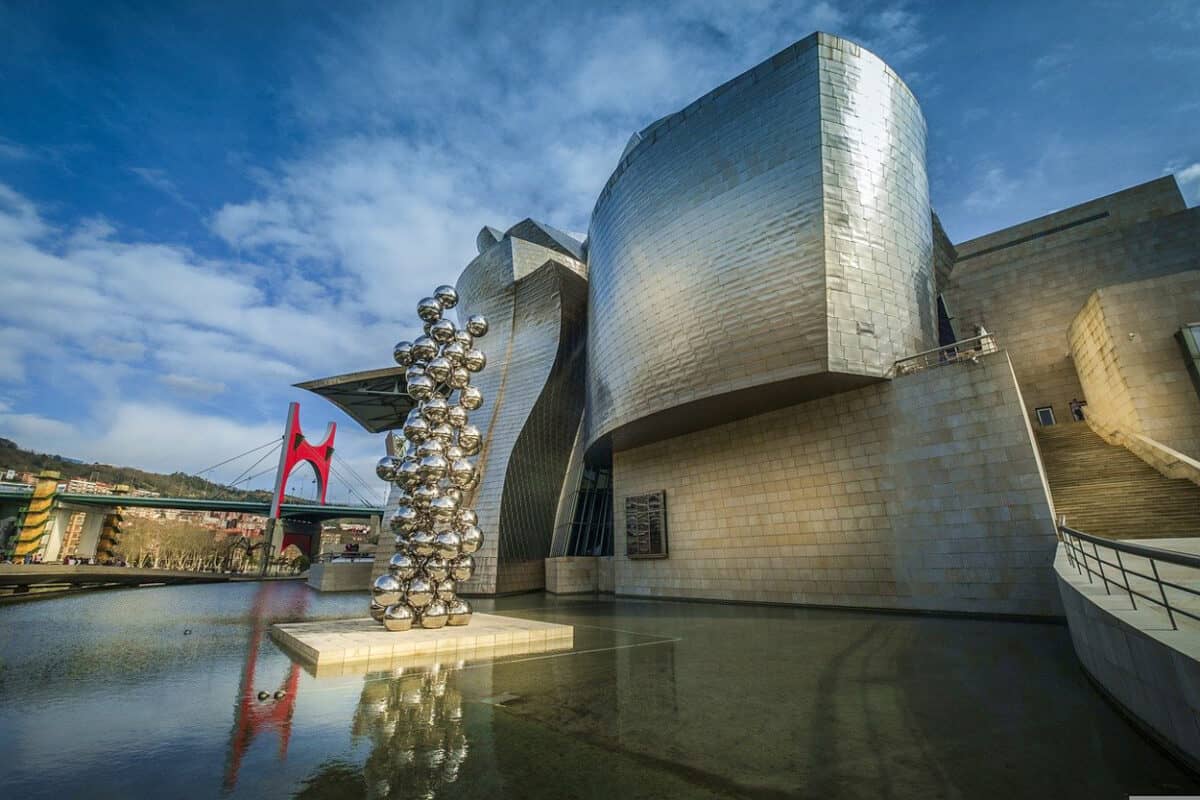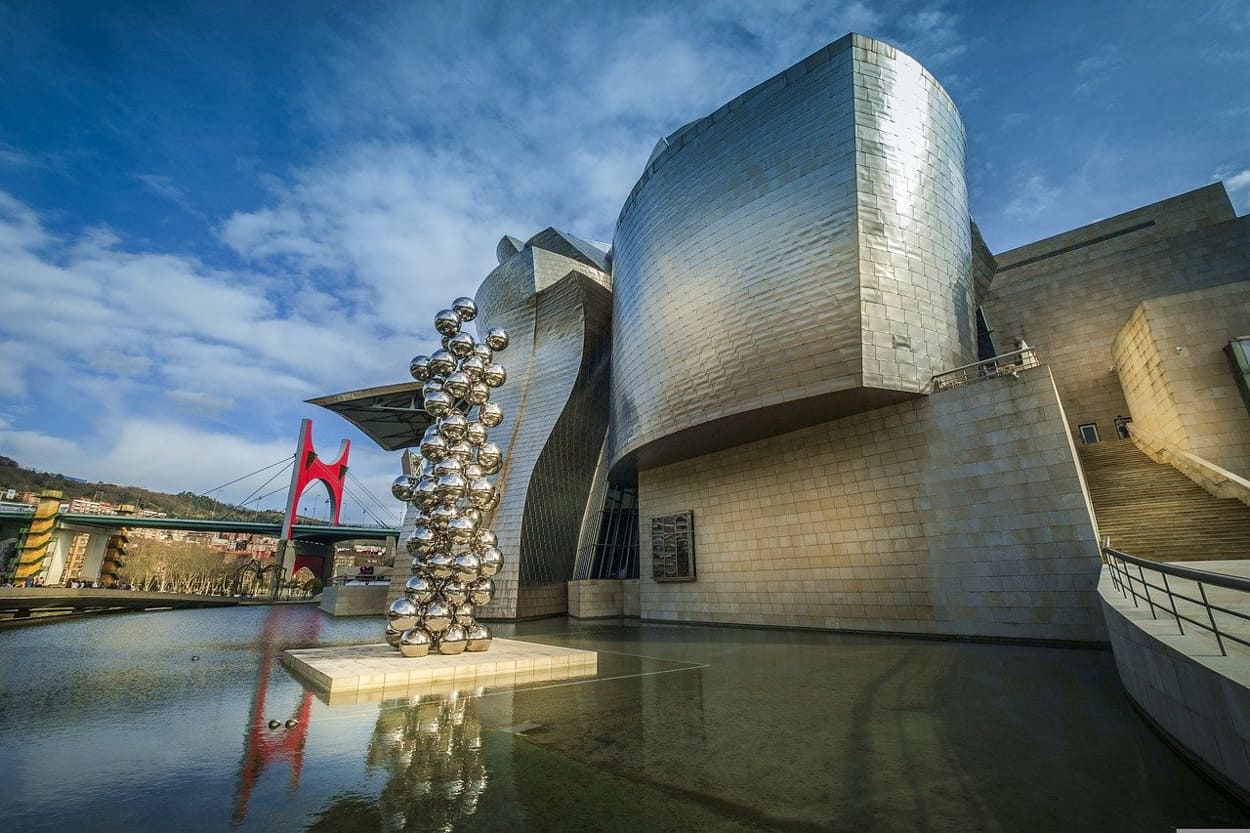 The weather is generally pleasant, with mild days and cooler evenings perfect for a light jacket, and the surrounding Basque countryside offers great opportunities for nature lovers.
7. Torino, Italy
Average autumn temperature: 11°C to 19°C (52°F to 66°F)
Torino in the fall offers refreshingly cool temperatures, rich history, and distinct cultural experiences to other Italian regions. Visitors can explore popular sites, such as Piazza Castello and Piazza San Carlo, with more ease, taking in the iconic Mole Antonelliana, home to the National Cinema Museum, the Royal Palace of Torino, and the beautiful Turin Cathedral (that houses the Shroud of Turin) without having to fight summer crowds.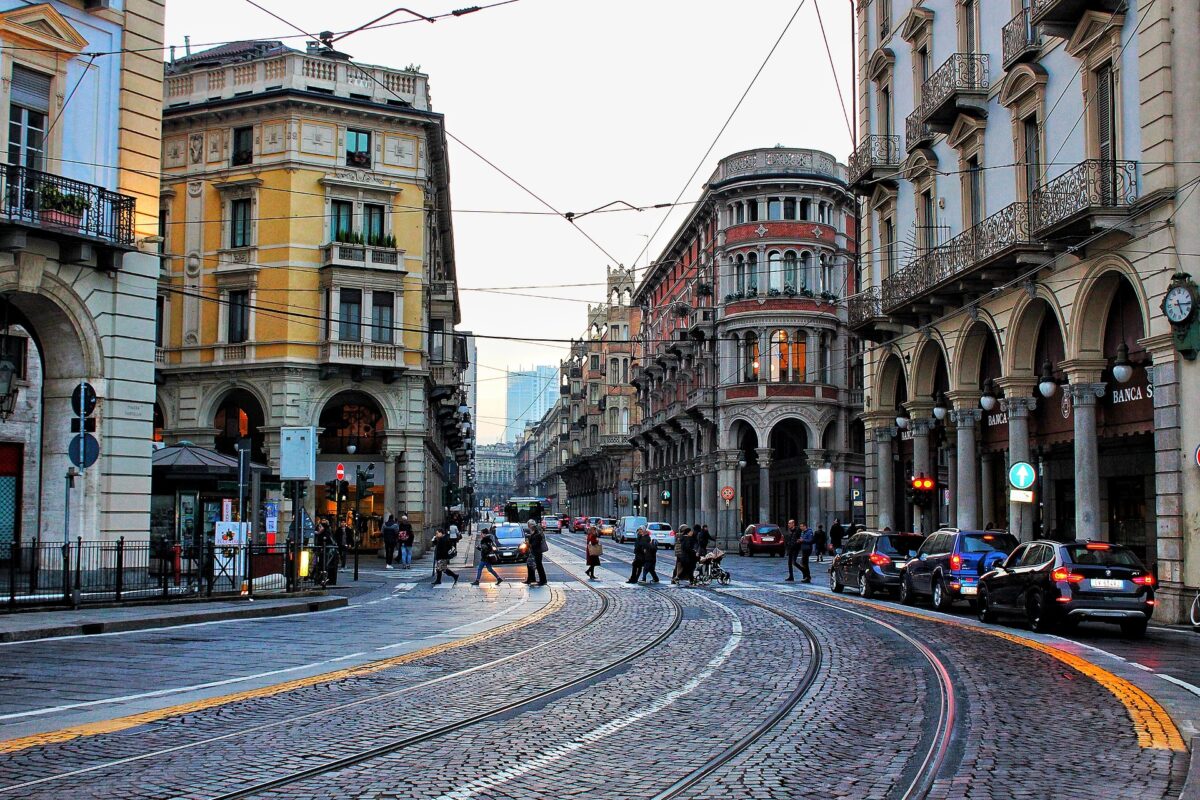 The Torino Film Festival, held in November, showcases a wide range of international films, while the Chocolate Festival celebrates the city's delicious confectionery heritage. The Alba White Truffle Fair also takes place nearby, offering the chance to indulge in rare truffles.
While Torino is primarily an urban destination, the nearby Alps and nature parks provide opportunities for outdoor activities and wildlife spotting, particularly in Gran Paradiso National Park.
8. Porto, Portugal
Average autumn temperature: 14°C to 21°C (57°F to 70°F)
Undoubtedly one of the best European destinations in autumn, Porto offers a delightful mix of culture, charming scenery, and a relaxed ambience. Porto in the fall is generally much less crowded and much less hot compared to the summer months, making it an ideal time to explore the city's attractions and sit back with a glass of its world-famous wine.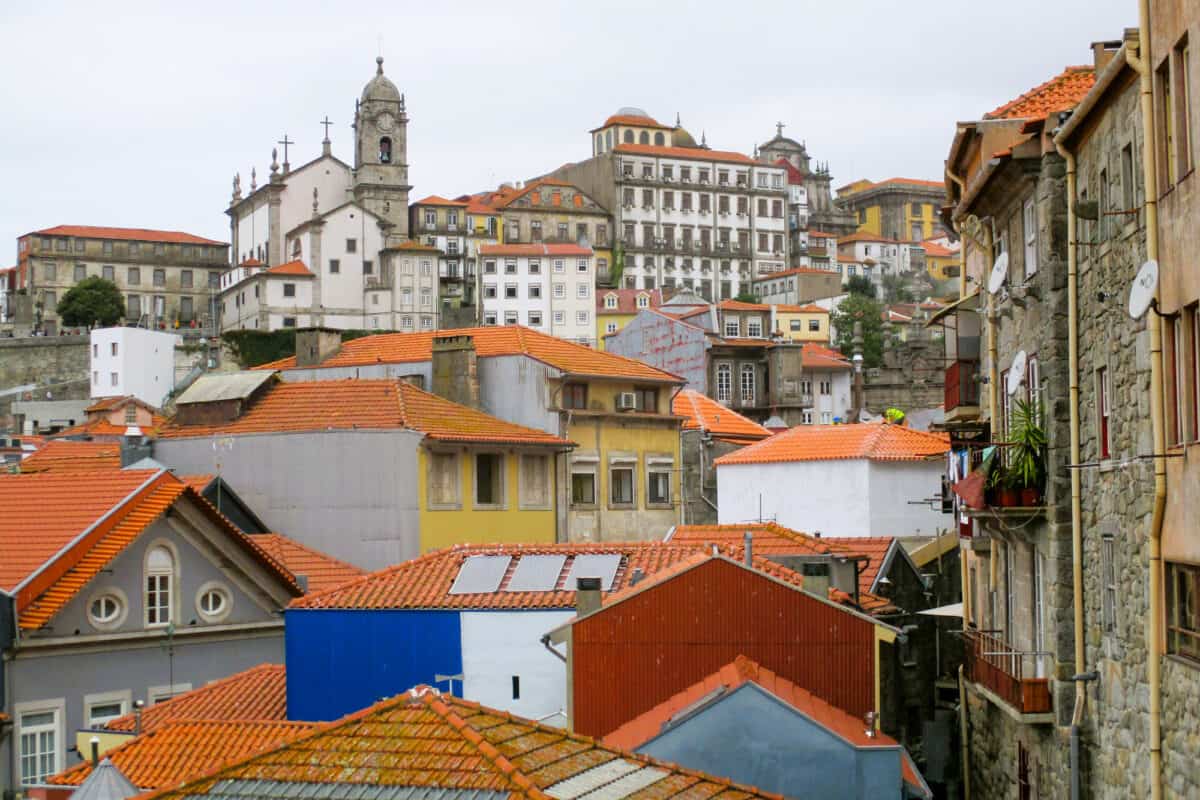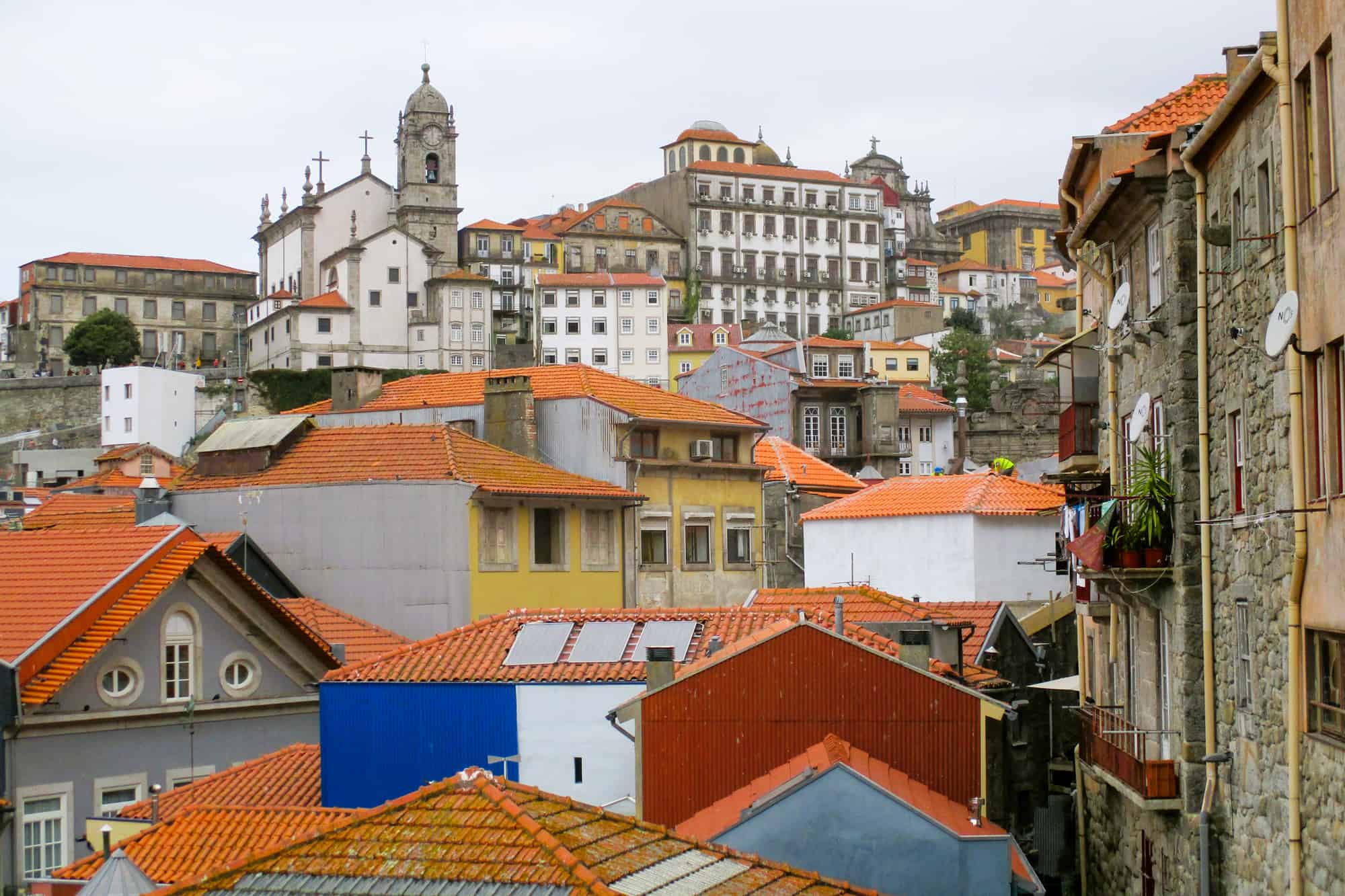 Natural do Alvão, are a great place to see changing colors, and the Douro Valley, known for its vineyards and scenic beauty, is also within reach for day trips or as a destination all on its own.
9. Tenerife, Canary Islands
Average autumn temperature: 20°C to 25°C (68°F to 77°F)
The largest of Spain's Canary Islands, Tenerife, is a year-round destination for great weather, and this definitely includes the fall. A total madhouse in the summertime, a fall visit allows you to check out must-see attractions like the iconic Mount Teide and partake in a range of fun outdoor activities.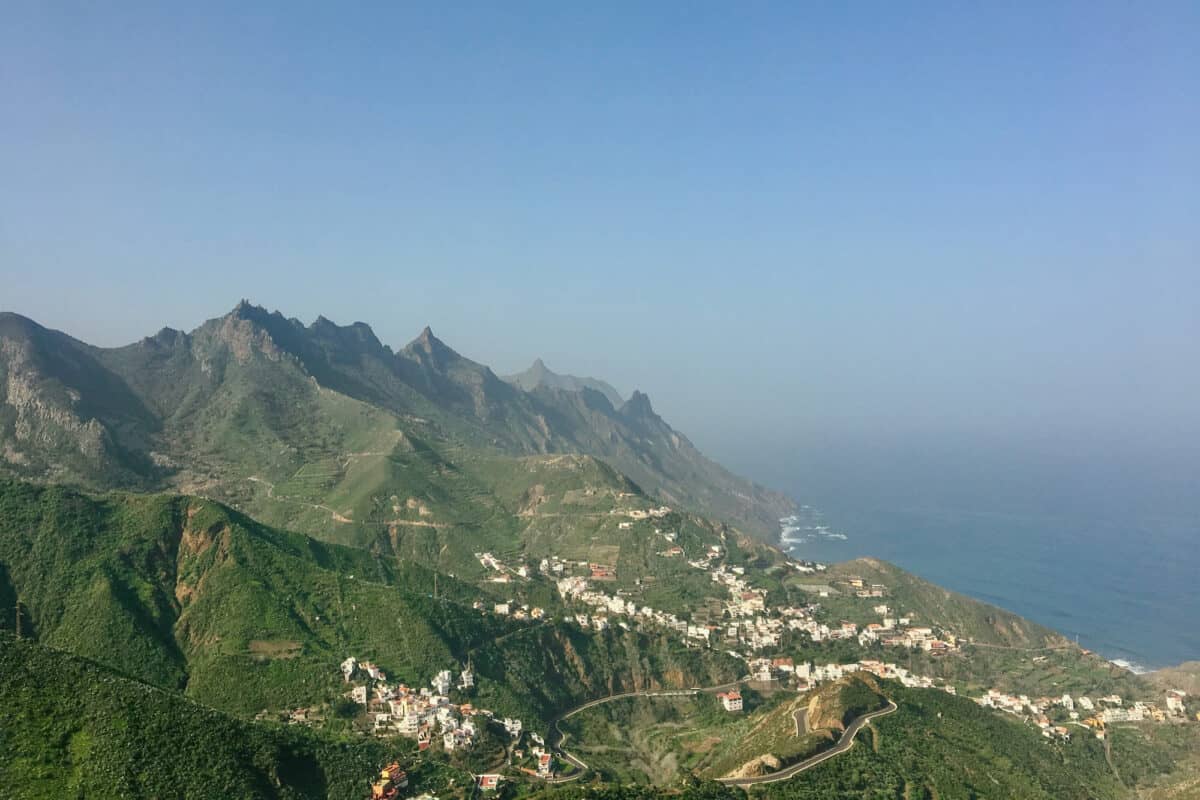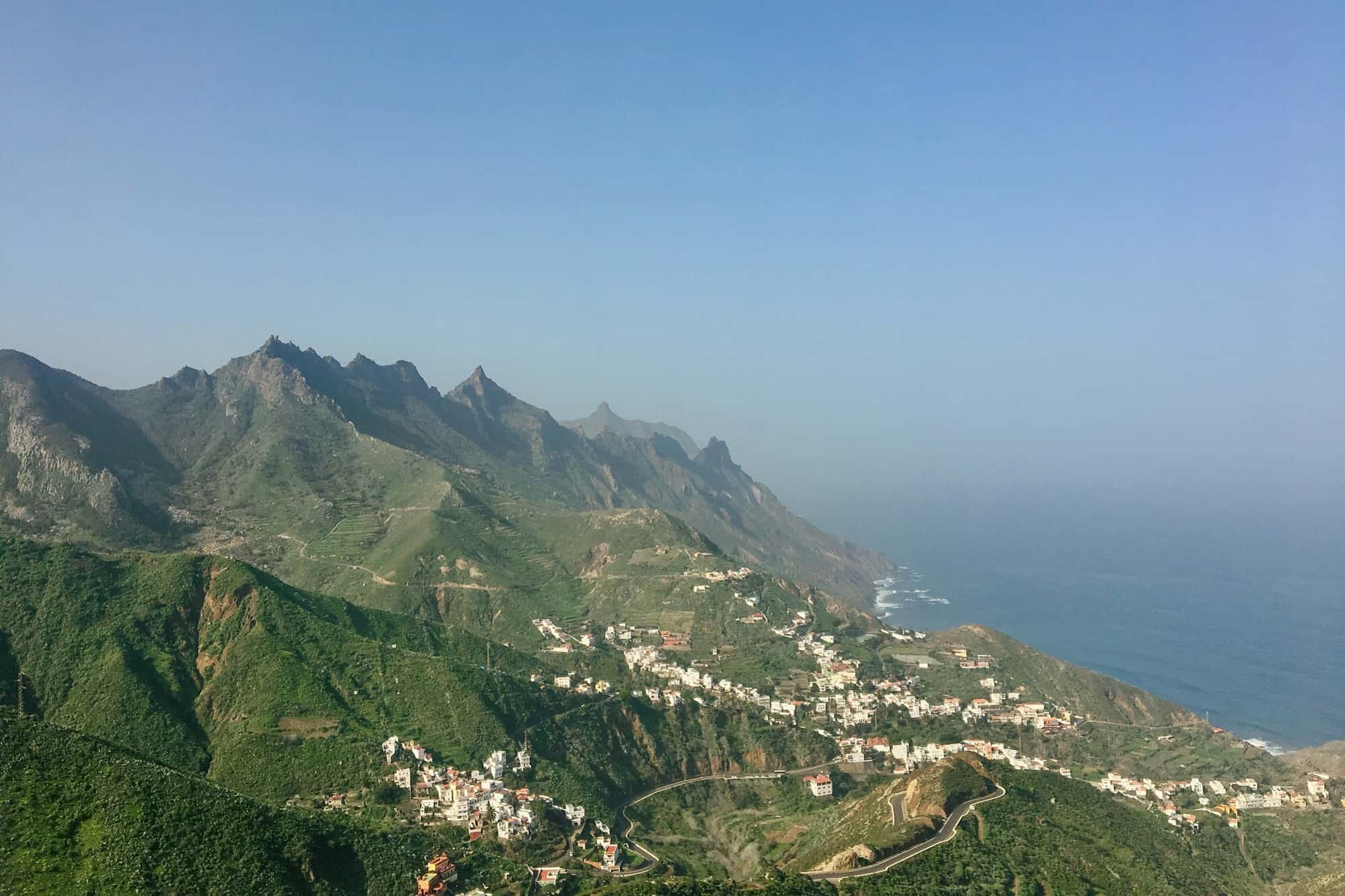 It's easy to take day trips to other coastal towns like Los Cristianos and Puerto de la Cruz or go for dolphin or whale-watching tours, explore the Masca Gorge, or simply enjoy the golden sandy beaches, volcanic landscapes, lush forests, and dramatic cliffs the island is known for.
For the culture vultures, the Canary Islands Music Festival takes place in September, featuring performances by renowned national and international musicians, and the San Andrés celebrations in November honor the island's patron saint with traditional music, dances, and tasty food.
10. Athens, Greece
Average autumn temperature: 17°C to 24°C (63°F to 75°F)
Athens in the fall is the perfect time to visit for way lower tourist numbers and a break from the relentless summer heat. Often ranked as both the hottest city in Europe and the highest tourist numbers, a fall visit is definitely a consideration for those seeking to avoid a jam-packed Acropolis, among other things.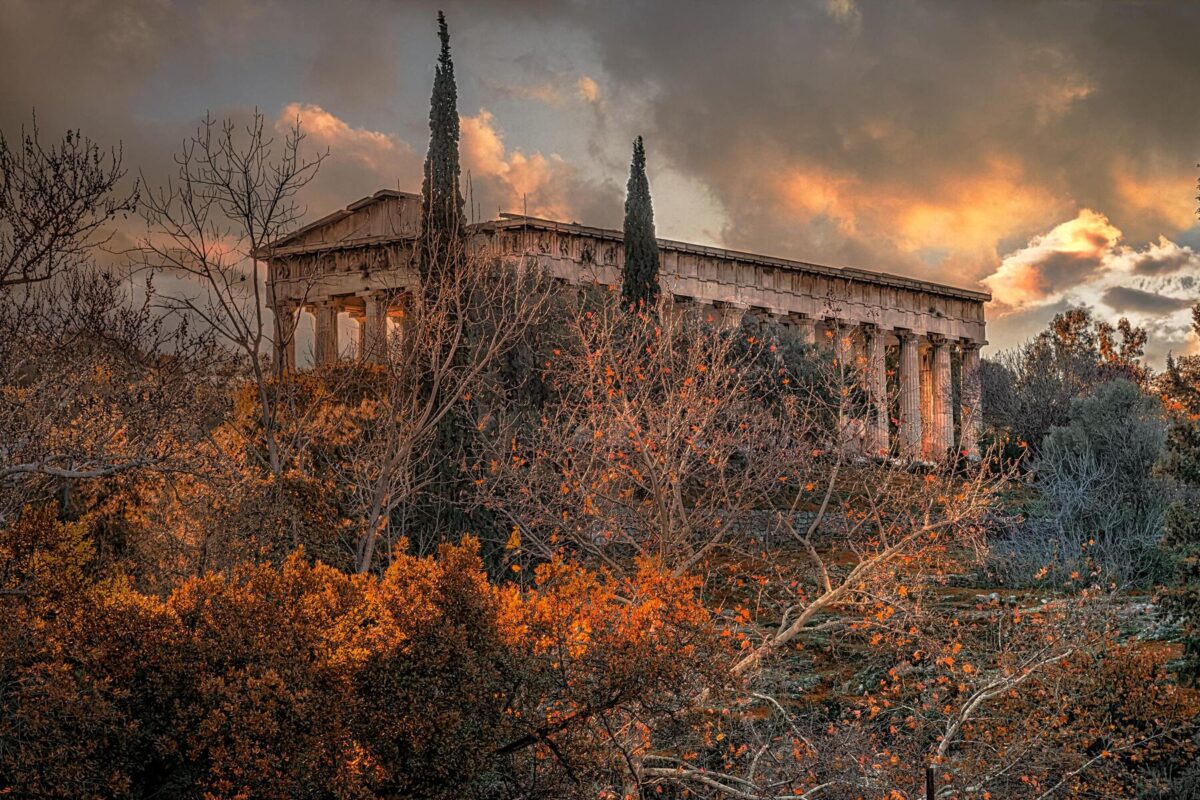 Fall in Athens also brings various cultural festivals and events: the Athens International Film Festival takes place in September, with the Athens Technopolis Jazz Festival and the Athens Marathon both held in November. 
Overall, autumn in Athens offers a wonderful combination of ancient history, cultural events, pleasant weather, and a comparatively laid-back ambience, making it a great time to discover the timeless beauty of this ultra-historic place. Plus, Athens is one of the cheapest cities in Europe, so a fall visit won't break the bank!
11. Łódź, Poland
Average autumn temperature: 8°C to 14°C (46°F to 57°F)
Łódź, located in central Poland, is a bit cooler than other destinations in fall but is a great place to see Poland's rich industrial heritage, vibrant arts scene, and unique attractions, like the famous Piotrkowska Street, one of the longest commercial streets in Europe, the Museum of the Factory, and the Łódź Palm House, a tropical oasis in the heart of the city.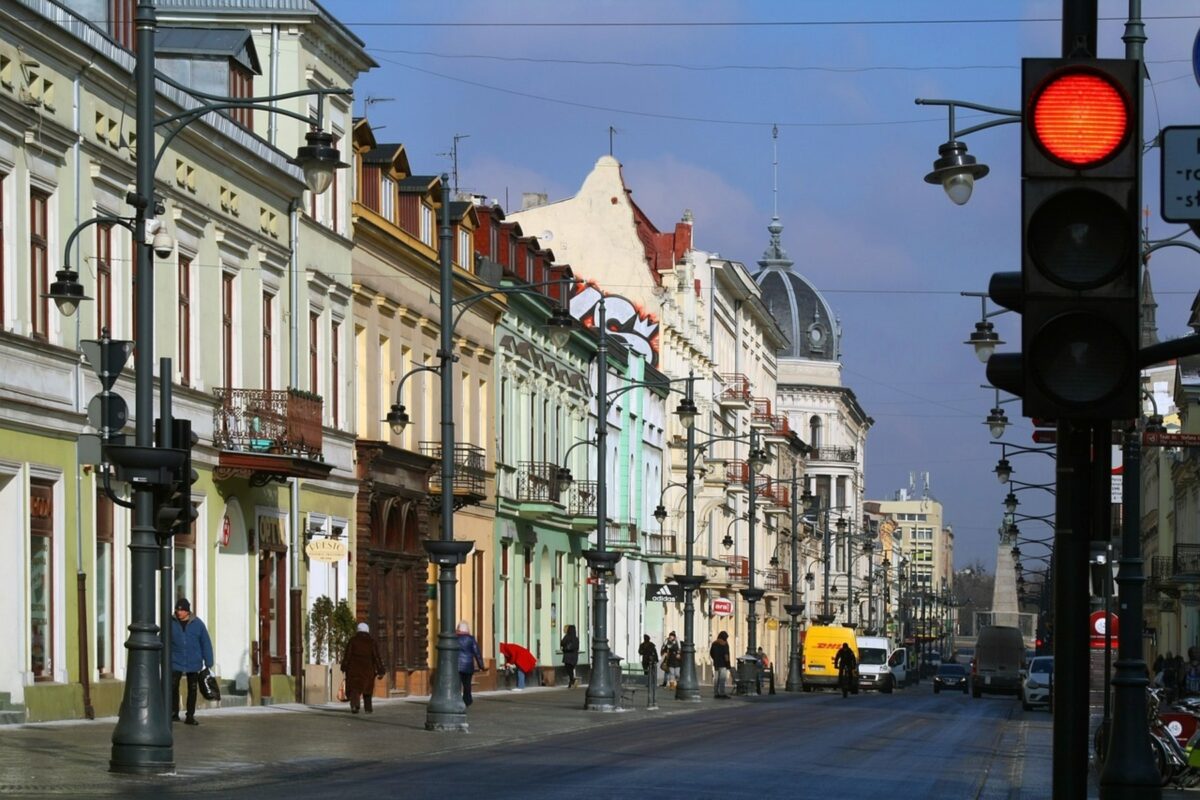 The International Festival of Comics and Games showcases the art of comic books and interactive entertainment, while the Cinergia European Film Festival celebrates European cinema, and the Łódź Design Festival highlights contemporary design and creativity – all taking place during autumn.
Łódź is generally more affordable compared to other major European cities in general, as it's a bit more off-the-beaten-track, but fall is especially budget-friendly.
12. Madeira, Portugal
Average autumn temperature: 19°C to 24°C (66°F to 75°F)
Madeira, a dreamy Portuguese island in the Atlantic Ocean, enjoys mild and pleasant temperatures year-round, including in the fall. Indeed, autumn is a great time to visit this stunning place, enjoying lush landscapes, secluded beaches, and a totally unique vibe compared to the rest of Europe.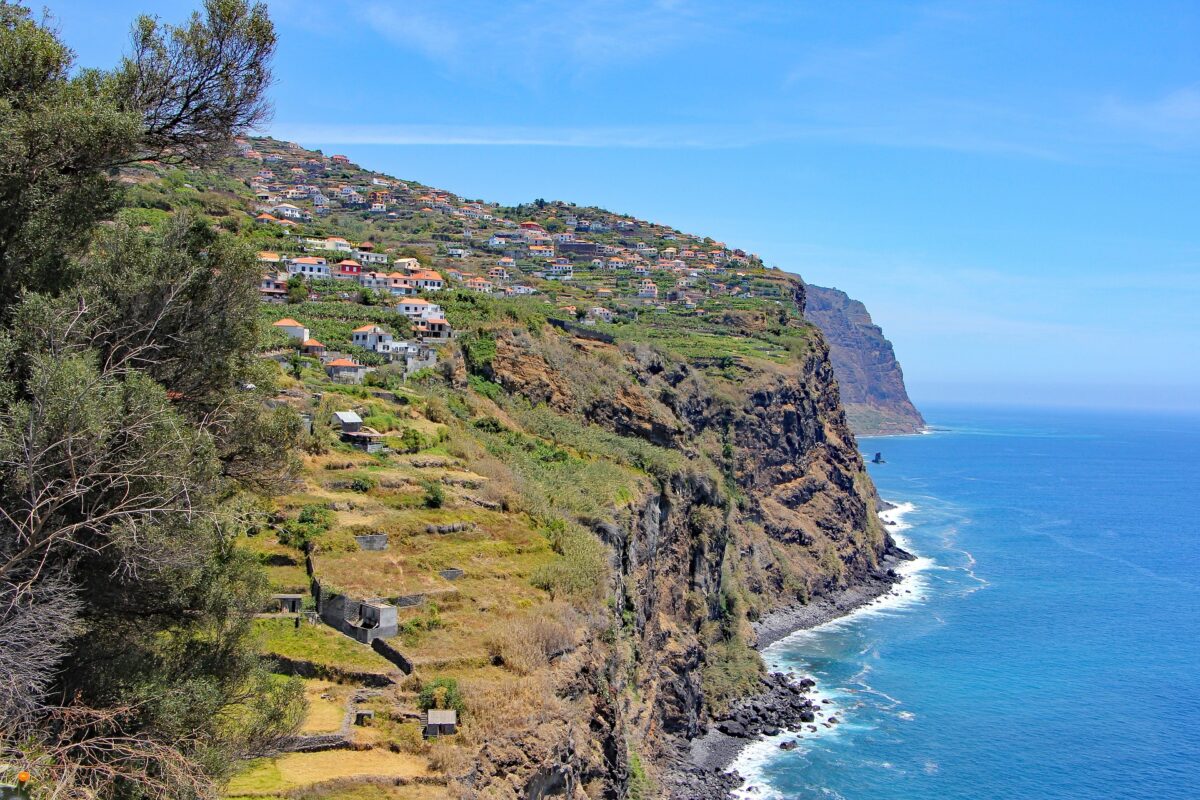 Fall in Madeira brings the Madeira Wine Festival each September, which celebrates the island's rich, historically-significant wine culture through wine tastings, parades, and traditional music and dance
The Chestnut Festival, held in November, showcases the island's harvest with roasted chestnuts, traditional food, and folklore performances. From the dramatic cliffs to the terraced vineyards and the cascading waterfalls, the island offers spectacular vistas at every turn, and fall is a great time for hiking and outdoor activities, or simply relaxing on the beach.
13. Vienna, Austria
Average autumn temperature: 8°C to 17°C (46°F to 63°F)
Vienna's scenery is marked by its grand imperial buildings, charming parks, and the winding Danube River. Exploring the city's splendid architecture, dreamy parks, and well-preserved historic sites against a fall backdrop is a truly unforgettable experience.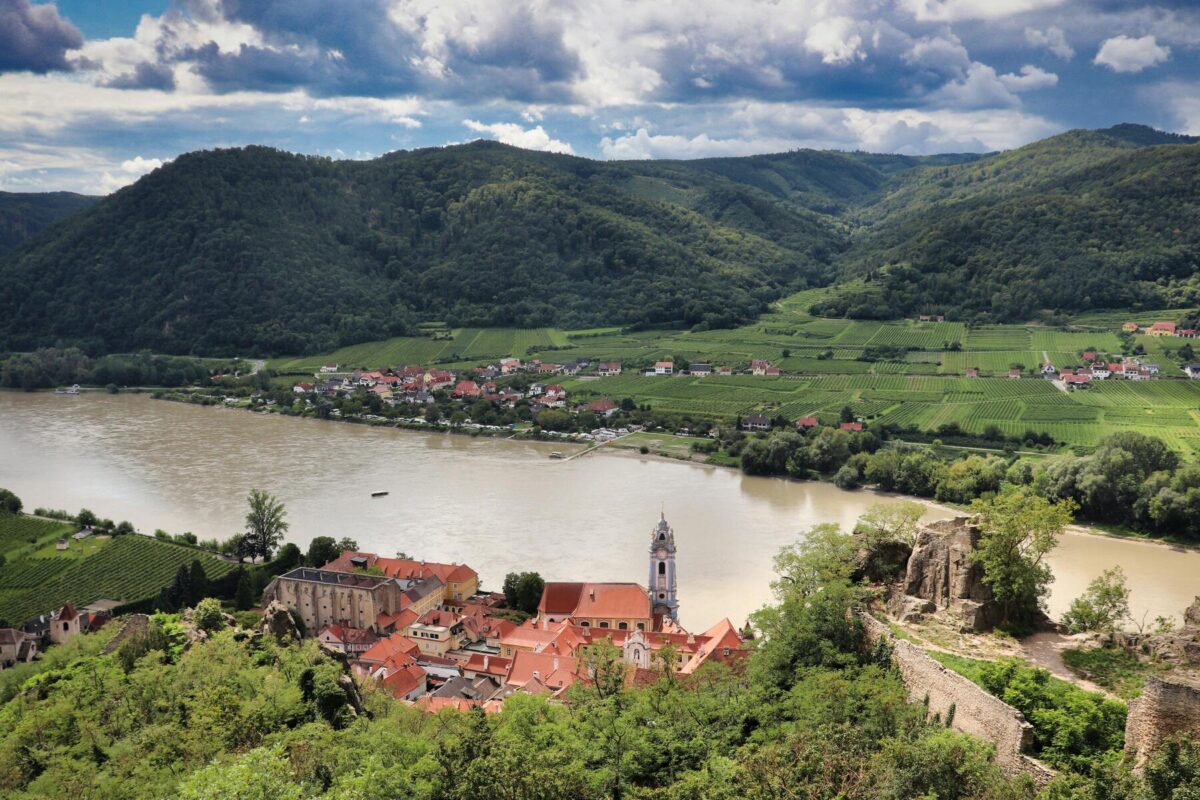 However, it's important to note that while fall sees a small decline in tourists, it is still a popular time to visit, and lodging and activity prices remain fairly high year-round, so fall isn't necessarily a budget hack.
For those seeking a celebration of Austrian culture, the Wiener Wiesn-Fest (called the 'Oktoberfest of Vienna') is a lively example, with traditional food, music, and dancing. Note that weather in Vienna can vary during this season, with cooler temperatures than other places and occasional rain showers, so be sure to pack a rain layer and something to keep warm if needed.
14. Wye Valley, Wales
Average autumn temperature: 7°C to 14°C (45°F to 57°F)
Along the border of England and Wales lies a picturesque destination known for its stunning natural landscapes and rich cultural heritage – the Wye Valley. The area stands out during this season for its vibrant autumn foliage, creating a kaleidoscope of colors across the countryside.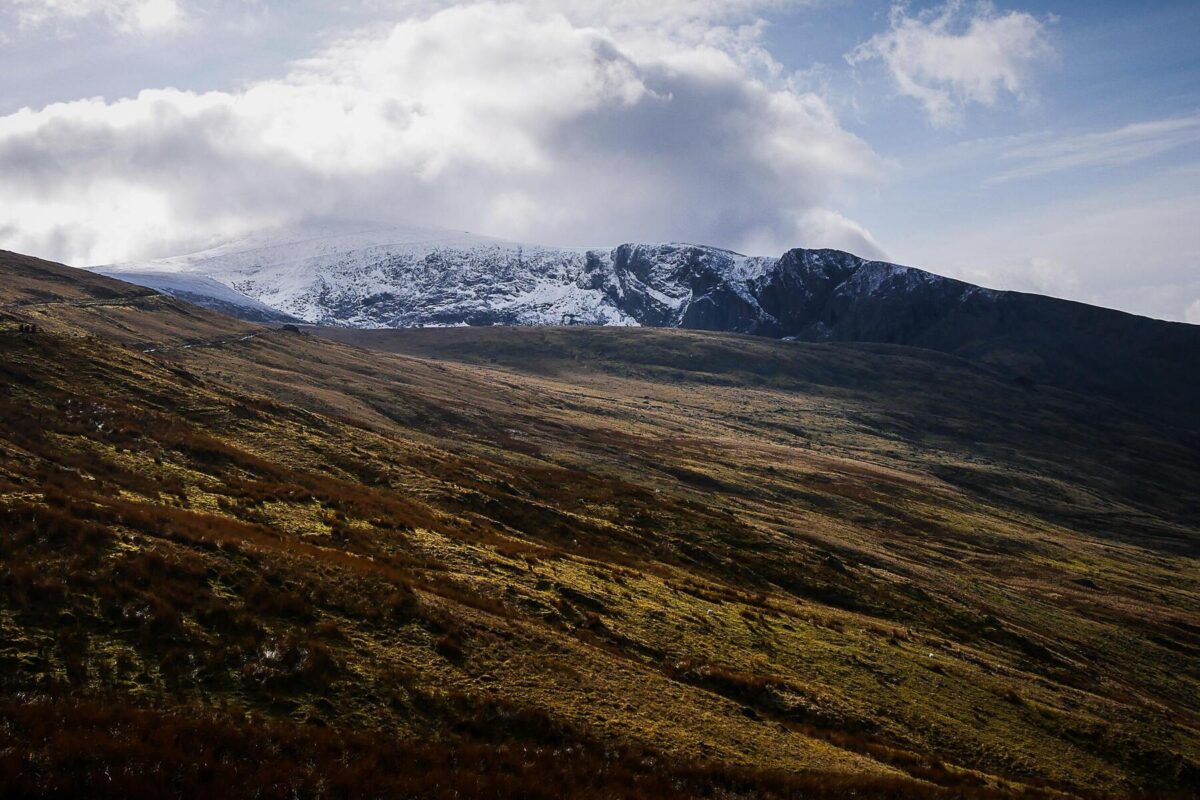 Visitors will swoon at attractions like the Tintern Abbey, a medieval ruin nestled in the valley, the enchanting Puzzlewood, known for its moss-covered trees and magical atmosphere, and the Symonds Yat viewpoint, which offers breathtaking vistas of the river and surrounding hills.
 During this time, the Wye Valley River Festival showcases arts and culture along the river with outdoor performances, exhibitions, and guided walks, and the Monmouthshire Food Festival celebrates local produce and gastronomy. Note that weather in the Wye Valley during fall can be quite fickle, with cooler temperatures and some rainfall, so be sure to pack a rain layer and sturdy footwear for any hiking activities.
15. Stockholm, Sweden
Average autumn temperature: 6°C to 12°C (43°F to 54°F)
Sweden's ultra-chic capital is characterized by its waterways, bridges, and green spaces. The city's unique location on 14 islands provides stunning views and the opportunity to enjoy leisurely walks along the waterfront or in the city's parks, such as Djurgården and Kungsträdgården– perfect during the fall season.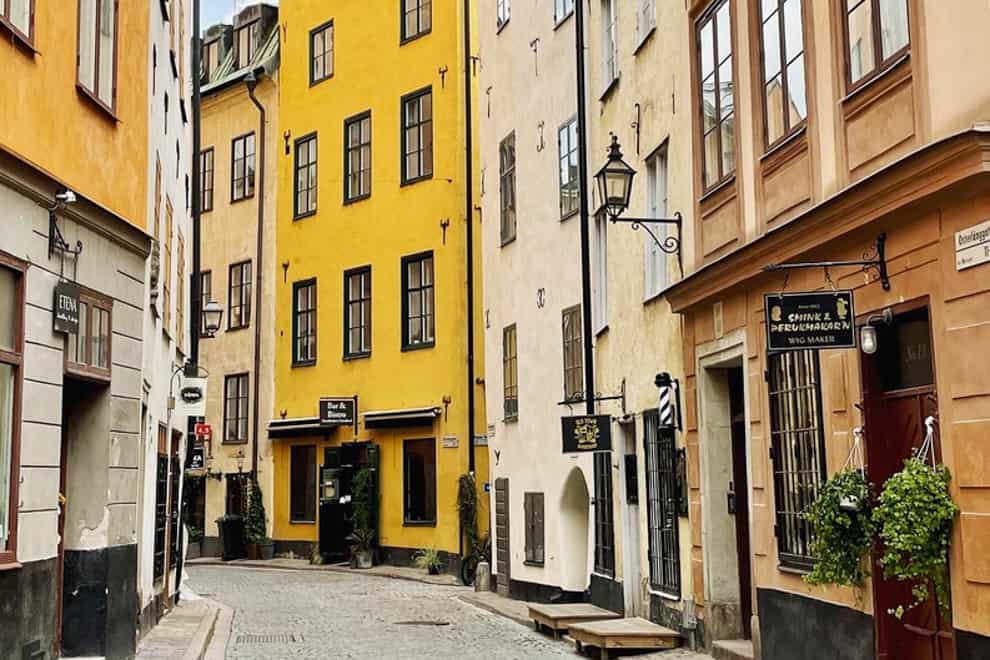 Though temperatures are distinctly chillier, nothing beats a stroll of the jewel-tone Gamla Stan alight with fall colors. Enjoy a cup of hot cocoa, as well as the opportunity to take in events like Stockholm Culture Night, a night of free cultural activities, performances, and exhibitions throughout the city; the Stockholm Jazz Festival; and the Stockholm International Film Festival.
Just be sure to pack those layers, and keep in mind that Stockholm can be moderately expensive compared to other European cities during autumn – it isn't necessarily a budget-friendly destination.
16.  Lugano, Switzerland
Average autumn temperature: 10°C to 19°C (50°F to 66°F)
Dreamy Lugano, located in southern Switzerland, stands out during the fall for its picturesque setting, Mediterranean atmosphere, and ample cultural offerings. In terms of crowds, Lugano in the autumn generally sees fewer tourists compared to the summer months.
While it is certainly still popular, the city is generally less crowded when summer ends, and also ushers in various festivals and events. Among others, the Lugano Autumn Festival celebrates music, dance, and theater, and the Chestnut Festival (Sagra delle Castagne) showcases the local chestnut harvest, with food stalls, music, and entertainment.
Weather in Lugano during fall is pleasant, with mild temperatures and generally sunny days perfect for spending some time by pristine Lake Lugano, or in the city's various gardens and parks, such as Parco Civico and Parco San Grato. While not particularly budget-friendly, Lugano is still a great example of an idyllic Swiss escape.
17. Florence, Italy
Average autumn temperature: 13°C to 22°C (55°F to 72°F)
Florence, the capital of Italy's dazzling Tuscany region, is a great fall destination. Spring and summer bring huge crowds which dissipate slightly in the fall, allowing visitors a bit more breathing room for experiencing the amazing city.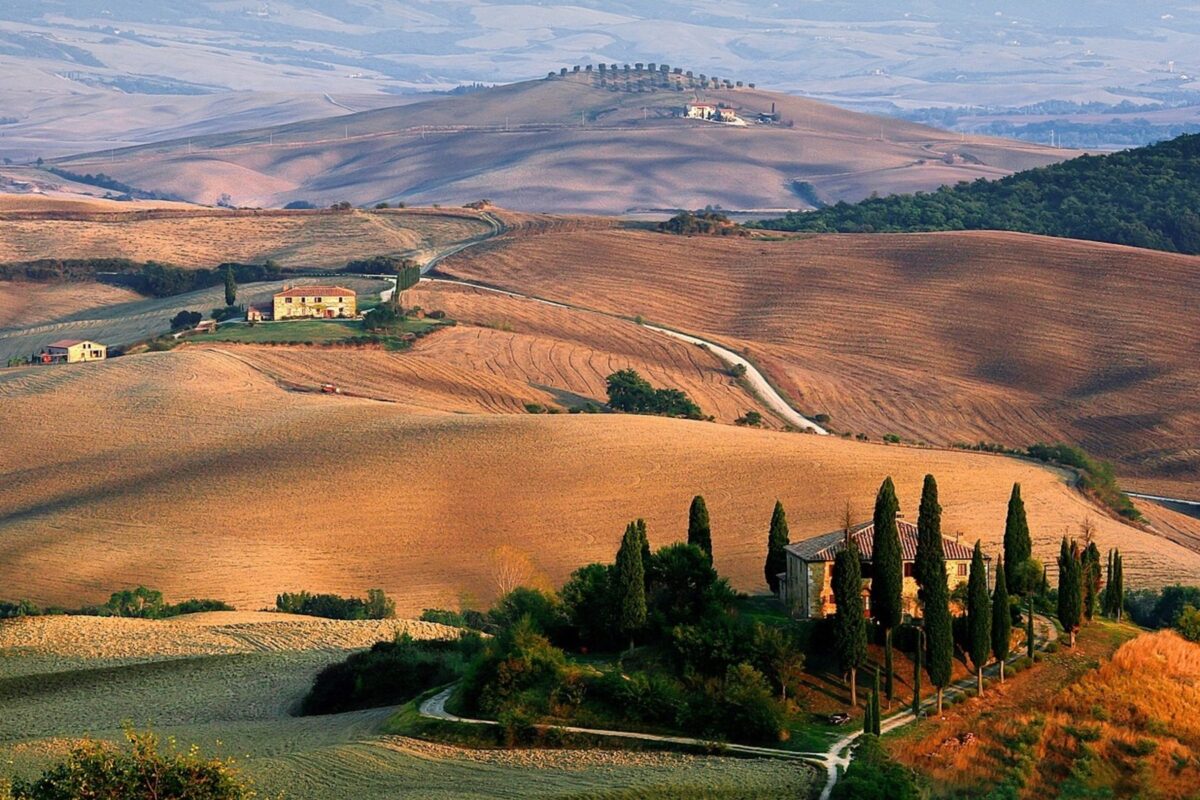 Fall in Florence brings various festivals and events. The Festa della Rificolona celebrates the city's patron saint with a colorful procession and the lighting of lanterns, and the Florence Biennale showcases contemporary art from around the world, attracting art enthusiasts and collectors.
The weather is generally pleasant, with mild temperatures and lower humidity than in summer, perfect for a day trip into the beautiful Tuscan countryside surrounding the city, home to vineyards galore.
18. Bordeaux, France
Average autumn temperature: 11°C to 19°C (52°F to 66°F)
Fall in Bordeaux is a perfect time to visit one of Europe's most renowned wine regions, packed with historical charm and cultural offerings. The historic city center is a UNESCO World Heritage Site, and the city has loads of wine-related attractions, including wine-tasting tours and visits to nearby vineyards.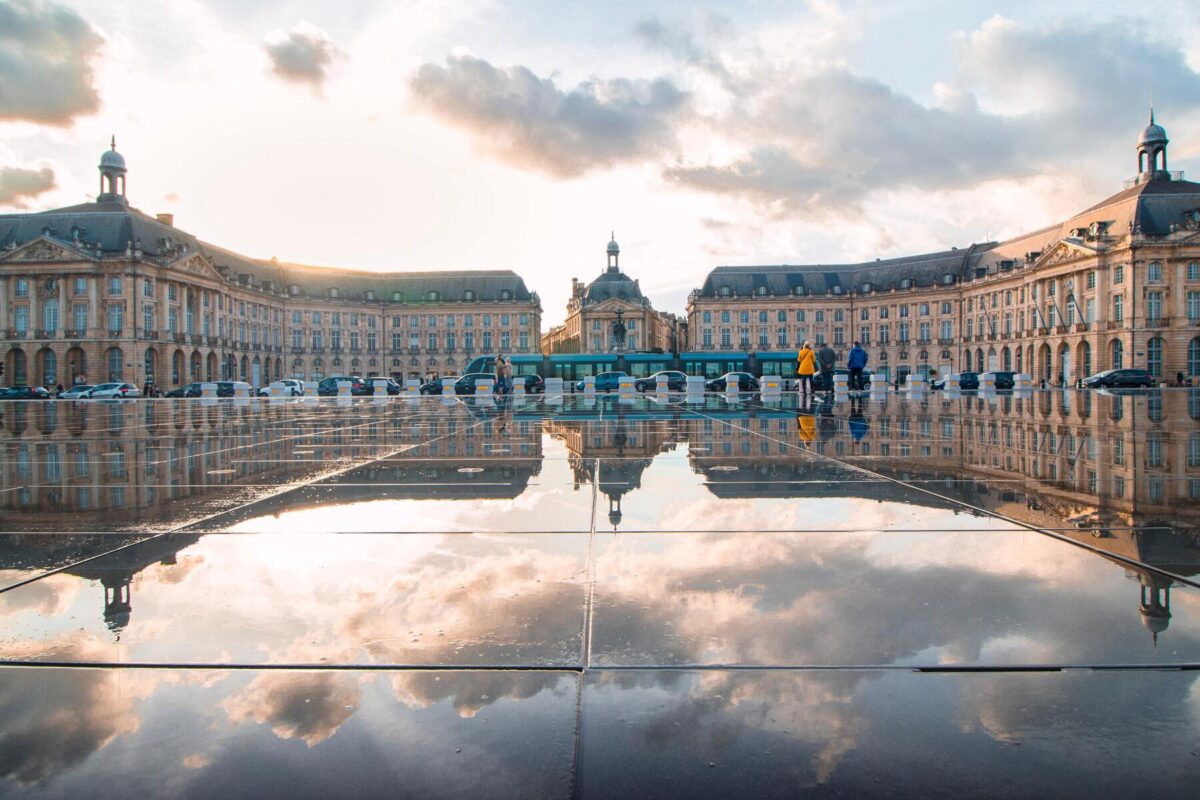 Bordeaux in the fall is generally less crowded compared to the summer months, though festivities such as the Bordeaux Wine Festival (celebrating the region's wine heritage with tastings, workshops, and entertainment) and the Festival International des Arts de Bordeaux Métropole both bring large crowds to town.
Weather during fall is generally mild, with cooler mornings and evenings, and pleasant daytime temperatures, and costs are lower than in places like Paris. One thing to keep in mind is that some vineyards and wineries may have limited availability for tours or tastings during the fall harvest season since it's such a popular time to visit. It's for the best to plan ahead and make reservations in advance if visiting specific vineyards is on your wishlist.
19. Hannover, Germany
Average autumn temperature: 7°C to 15°C (45°F to 59°F)
If Oktoberfest in Munich seems a bit too overwhelming (or perhaps not sufficiently budget-friendly), there's a well-kept secret awaiting you – Oktoberfest Hannover! Hannover, located in northern Germany, also celebrates German beer traditions with beer tents, live music, and attractions.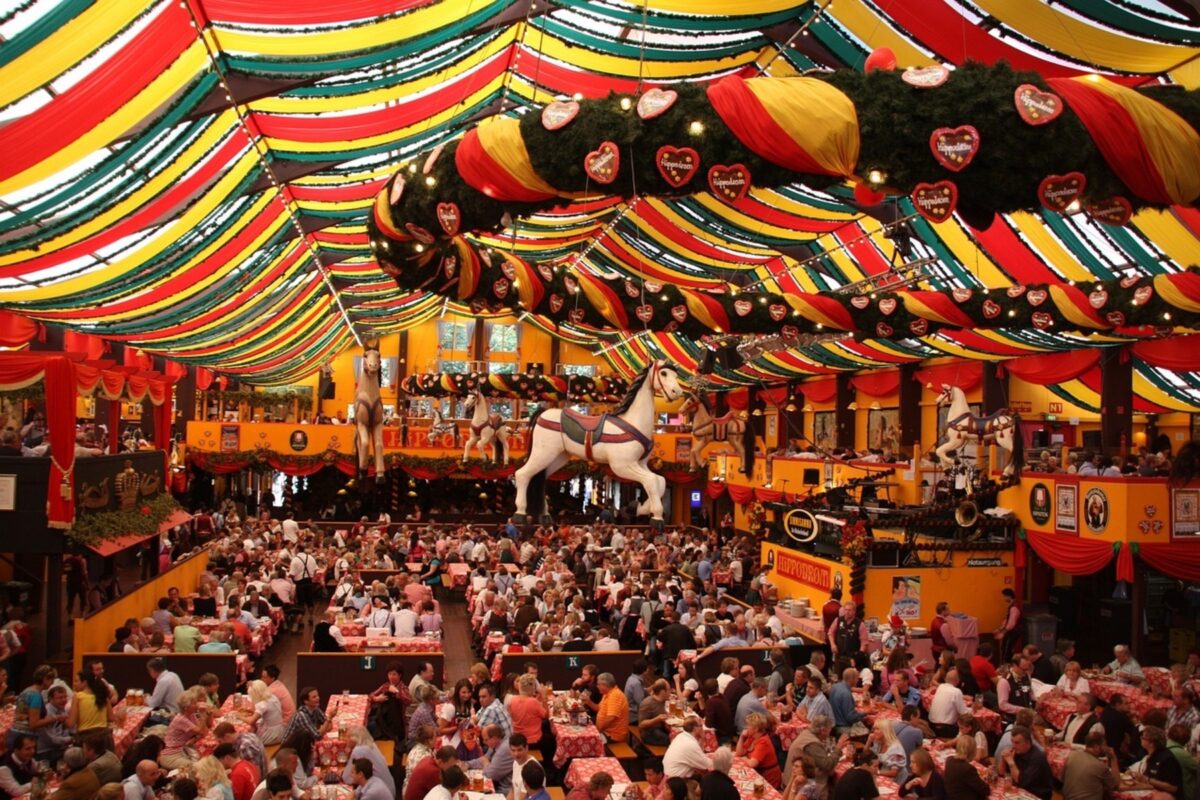 Separately from beer enthusiasts, fireworks fans will enjoy the International Fireworks Competition, held in the Herrenhausen Gardens and showcasing spectacular displays from different countries. Hannover, characterized by its green spaces, canals, and parks, sees the fall season adding vibrant colors to the city's landscapes, creating a picturesque backdrop for leisurely walks or bike rides, as well as ample opportunities to enjoy a lovely cultural scene, historical sites, and natural beauty.
In terms of crowds, Hannover in the fall is generally less crowded than other German cities, as it's a less popular destination than Berlin, Munich, or other top sites. However, Oktoberfest is certainly a popular time to visit, so it's best to keep that in mind when booking lodging.
20. Transylvania, Romania
Average autumn temperature: 10°C to 18°C (50°F to 64°F)
Transylvania, located in central Romania, is a fabulous location to check out splendid fall colors blanketing stunning landscapes and medieval towns, in a region with a rich cultural heritage amidst the backdrop of the beautiful Carpathian Mountains. Must-see attractions include the historic city of Sibiu, known for its well-preserved old town and charming squares, as well as the iconic Bran Castle, often associated with the legend of Dracula.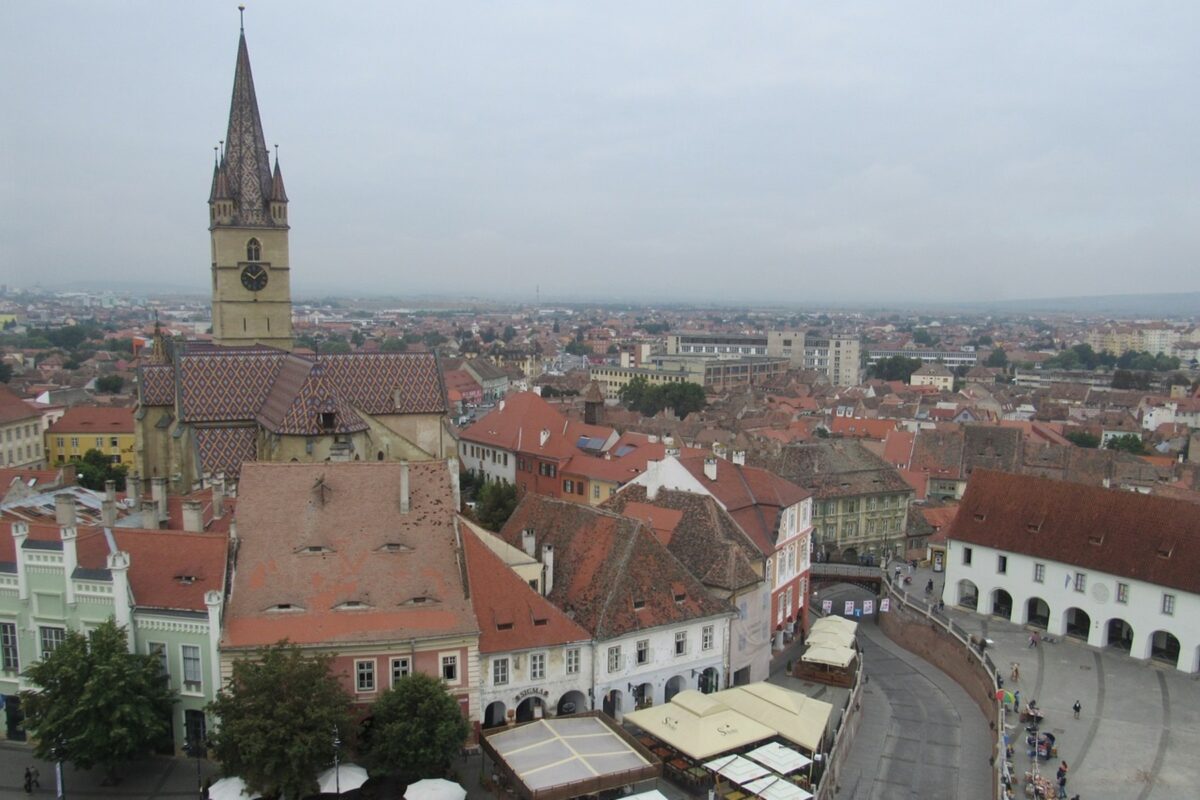 This season also brings various festivals and events to the region, including the Sibiu International Theatre Festival, held annually in October, and the Brasov Autumn Festival, which celebrates local folklore, music, and dance, offering a glimpse into the traditional culture of the region.
Transylvania is also known for its diverse wildlife, including brown bears, lynx, and wolves – and while wildlife sightings are of course not guaranteed, there are ample tours and excursions available to observe the natural beauty of the region.
For the budget-minded, Transylvania is generally considered an affordable destination year-round, and fall is no different. However, some attractions may have limited opening hours beginning at the end of summer, so it's best to check times and plan accordingly.
21. Pula, Croatia
Average autumn temperature: 14°C to 20°C (57°F to 68°F)
Pula, located on the Istrian Peninsula in Croatia, is lauded for its coastal scenery, Roman ruins, and crystal-clear water. A fairly hectic destination in summertime, Pula in the fall tends to be less crowded, offering visitors a more relaxed sojourn, perfect for coastal walks and sightseeing. A relative absence of shopping, nightlife, and jet-setters makes it a more laid-back destination than other Croatian cities.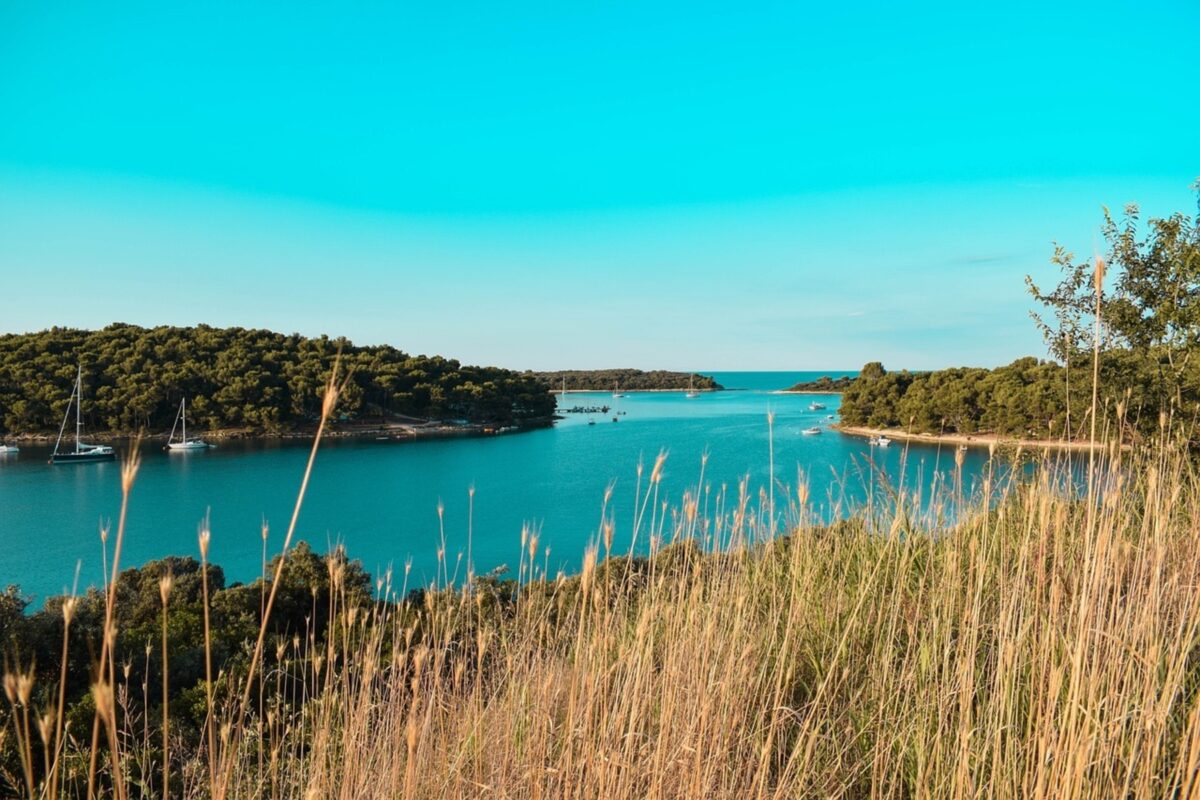 You can also check out the Pula Film Festival each September, showcasing Croatian and international films, or the Feast of St. Thomas, celebrated in November, a traditional event where locals offer freshly-pressed olive oil for a blessing.
Weather in Pula during fall is generally mild and pleasant, and the city is generally considered an affordable destination compared to other popular European coastal cities. Nearby Brijuni National Park has loads of diverse marine and bird life to check out while exploring the scenic islands, perfect for a day trip.
---
From harvest festivals and fall foliage to a slightly balmier Mediterranean sojourn, Europe in autumn is a spectacular idea for budget travelers and those seeking a less hectic visit.
The summer crowds have come and gone, but most places haven't closed up for winter quite yet, meaning shorter lines for attractions and cheaper lodging and internal flights. As this guide
shows, you have ample places to choose from for a great visit, each with something wonderful to offer.
Where is your favorite fall destination in Europe? Let us know in the comments!