Museum fans, rejoice! Few places in the world come close to the sheer number, quality, and diversity of museums in Europe. While we've all heard of the Louvre or the Vatican Museums, there are countless other museums in Europe to check out, including hidden gems and the outright eccentric. 
While many online guides just introduce the most famous venues, this one will help you prioritize and choose, telling you exactly what you need to know to plan your visit. In addition to the obvious must-visits, keep reading for some quirky additions, too! 
---
Related: (opens in new tab)
---
37 European Museums You Should Visit
1. Museum Of Icelandic Sorcery and Witchcraft – Hólmavik, Iceland
Suited for: Supernatural enthusiasts
Price range: Free (Ticket required for exhibits)  
How to get there: Accessible only by car
Called Galdrasafnið in Icelandic, this museum is dedicated to the history of sorcery, which plays a large role in historic Icelandic culture. 
Must-sees include replicas of magical staves, milk-sucking demons called tilberi, and 'necropants' made from human skin, as well as the only ritualistic stone found in Iceland dating back to the Viking era. Needless to say, this museum isn't for the faint-hearted! 
Located on the eastern side of the remote Westfjords region in a village called Hólmavík, the area is really only accessible by car. Depending on the time of year you visit, a 4×4 may be necessary, and sometimes roads to the Westfjords close if there's a lot of snowfall. 
---
2. The Louvre – Paris, France
Suited for: Old Masters fans 
Price range: €€ (Some visitors eligible for free tickets) 
How to get there: Palais Royal – Musée du Louvre metro stop (Line 1)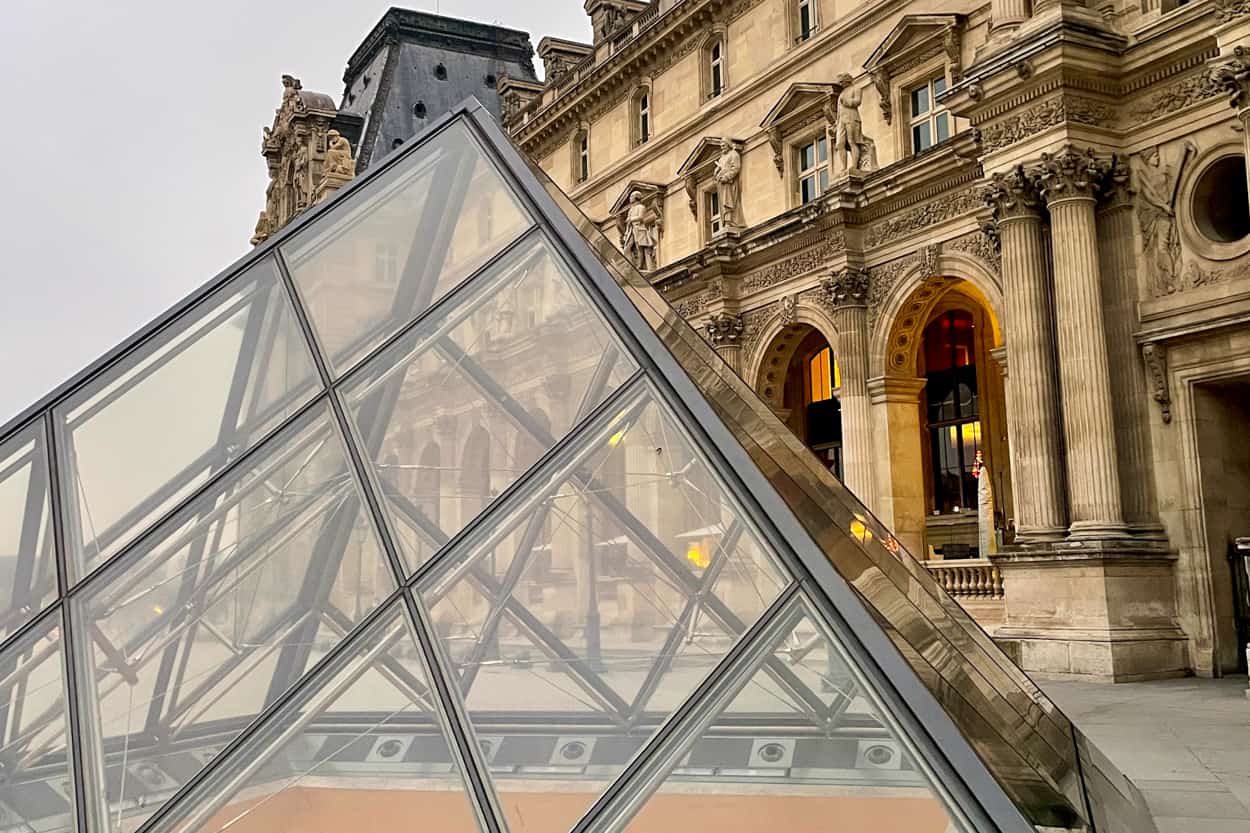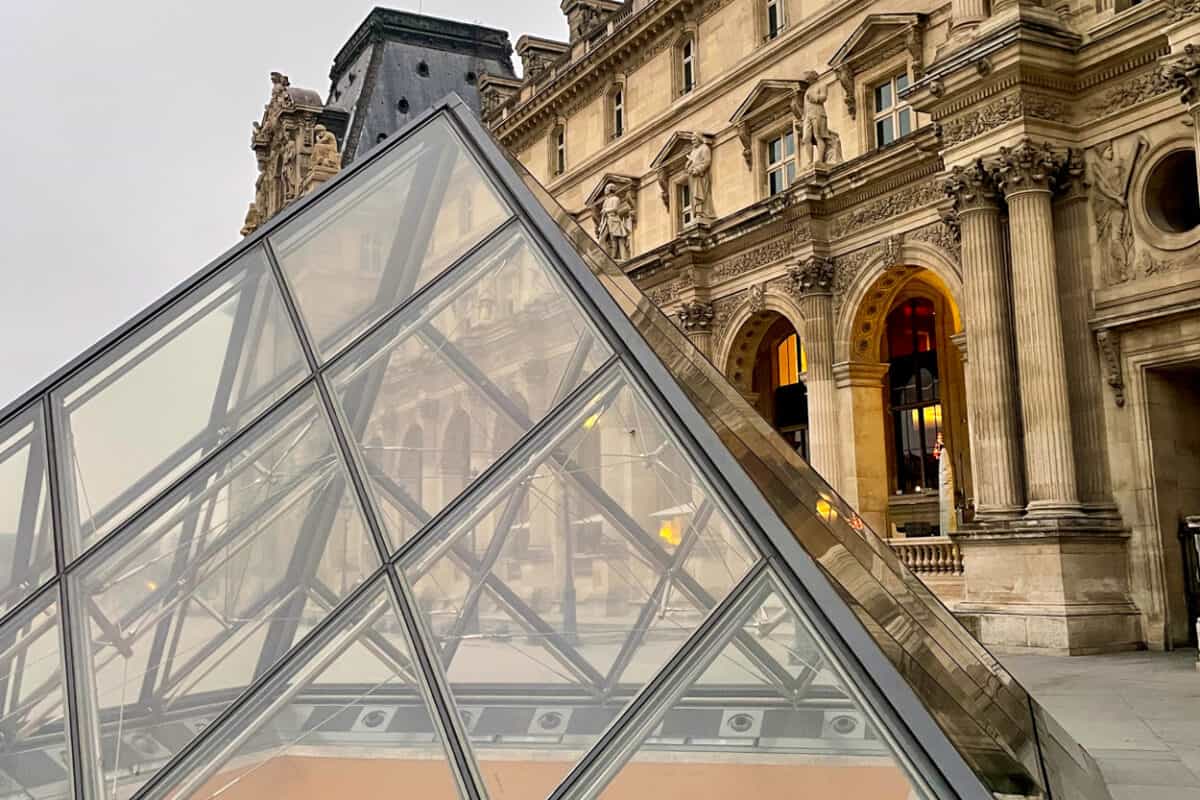 One of the most famous museums in Europe for a reason, the Louvre is home to Da Vinci's Mona Lisa, the Winged Victory of Samothrace sculpture, Venus de Milo sculpture, the Great Sphinx of Tanis, Canova's Psyche Revived by Cupid's Kiss sculpture, and Veronese's Wedding at Cana. 
Be sure to get tickets in advance and try for the earliest time slot. On the day, arrive around a half-hour early to get in line and get a photo of the iconic pyramid. When you enter, make a beeline for the Mona Lisa – sometimes the crowds are so thick you can't even see her. 
Did you know…? One of our favourite facts about Europe is that the Louvre is the most-visited museum in the world!
Money Saving Tip! The Louvre is on the Paris Museum Pass which pays for itself if you visit 2-3 museums!
---
3. The Albertina – Vienna, Austria
Suited for: Graphic and print aficionados
Price range: €€ (Discount with Vienna City Card)   
How to get there: Albertina stop (Bus 2a), Kärntner Ring/Oper stop (Trams 1, 2, D, 62, 71) Karlsplatz/Oper stop (U1, U2, U4)
Once home to Habsburg archdukes, the Albertina is now a world-class museum devoted to print and graphic arts, from Old Masters sketches to modern photography, paintings, and sculptures. 
For a glimpse of what the museum used to look like, don't miss the Habsburg State Rooms, which have been frozen in time, and restored to their old splendor. 
Note that the Albertina is technically split into two museums, located about 10 minutes away from each other – the Albertina and the Albertina Modern. You can buy a combination ticket for both or choose the one that better suits your interests.  
---
4. The British Museum – London, England
Suited for: History buffs
Price range: Free
How to get there: Tottenham Court Road tube stop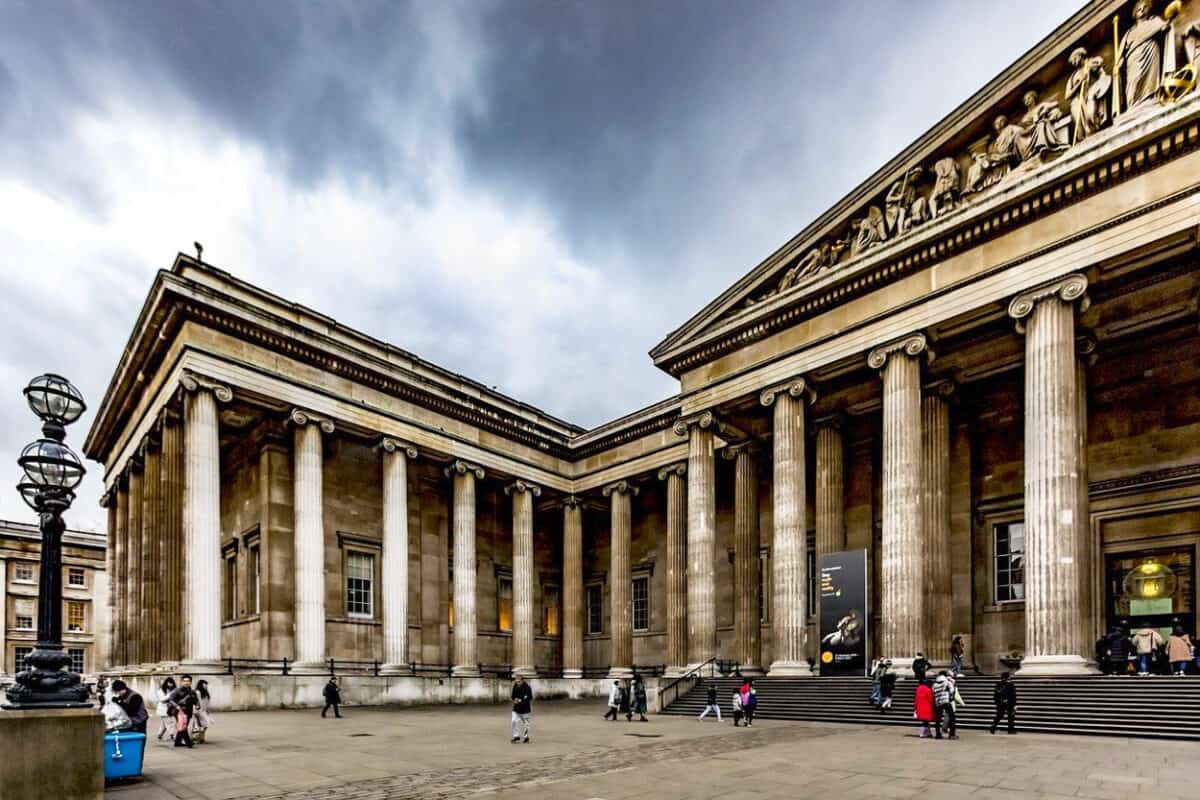 When visiting the British Museum, don't miss the Rosetta Stone and the variety of ancient artifacts like the Parthenon Sculptures, the mummy of Cleopatra, the Standard of Ur, and the two million-year-old Olduvai stone-chopping tool. 
This museum is considered the largest in the world and is, as such, absolutely massive. It boasts over 8 million artifacts (1% of which are on display at any given time) so consider devoting at least half a day to visiting. 
Bear in mind that many of the items on display in the British Museum are currently being contested (such as the Benin Bronzes). Essentially, this means that they were 'acquired' during conflict, taken during the reign of the British Empire, or obtained due to favorable western-centric treasure laws. While conversations about the looting of rare artifacts are moving into the foreground, such institutions have much more work to do to attempt to right the wrongs of the past.   
Consider visiting on a weekday or Friday evening (when the museum has extended opening hours) to avoid huge queues. The closest tube stop is about a 5-minute walk away.
---
5. The Heineken Experience – Amsterdam, Netherlands
Suited for: Beer lovers
Price range: €€ (On the Amsterdam City Card – book a time slot in advance)  
How to get there: De Pijp stop (Trams 1,7,9,24)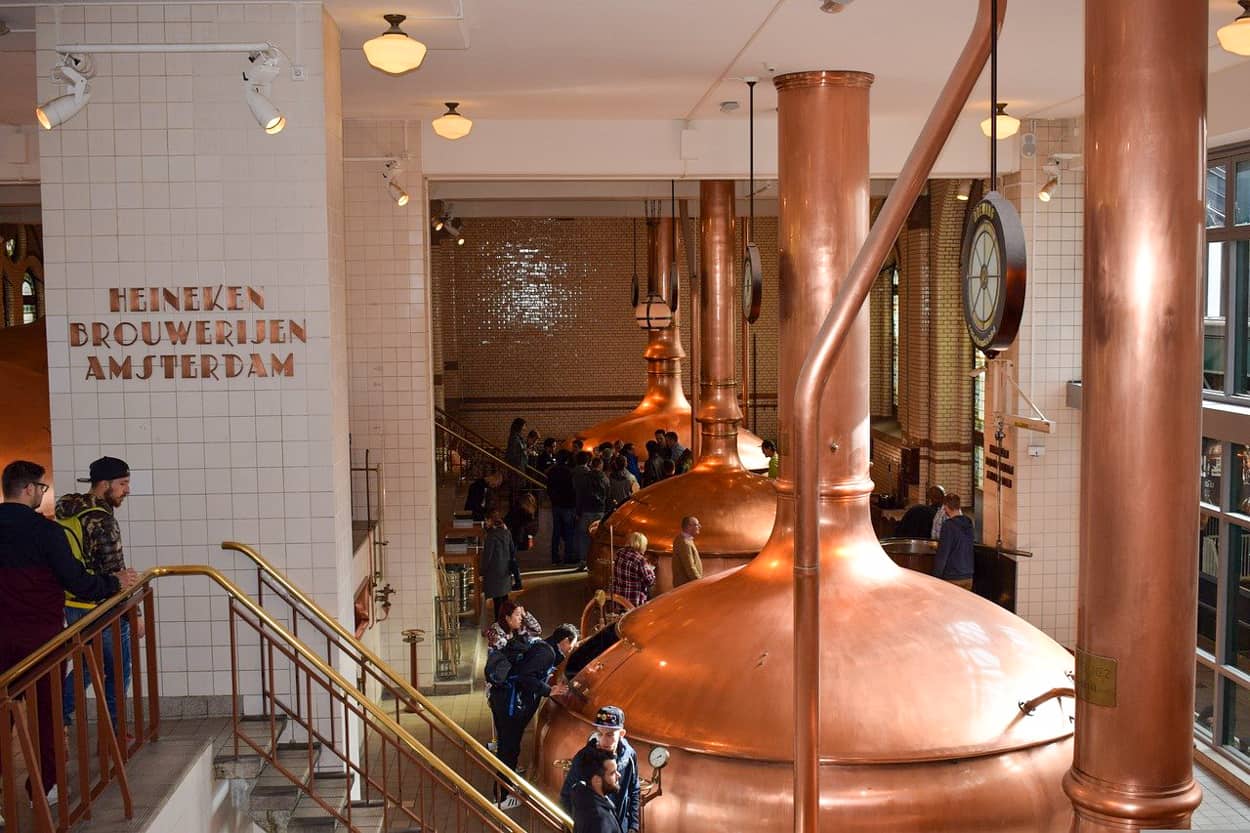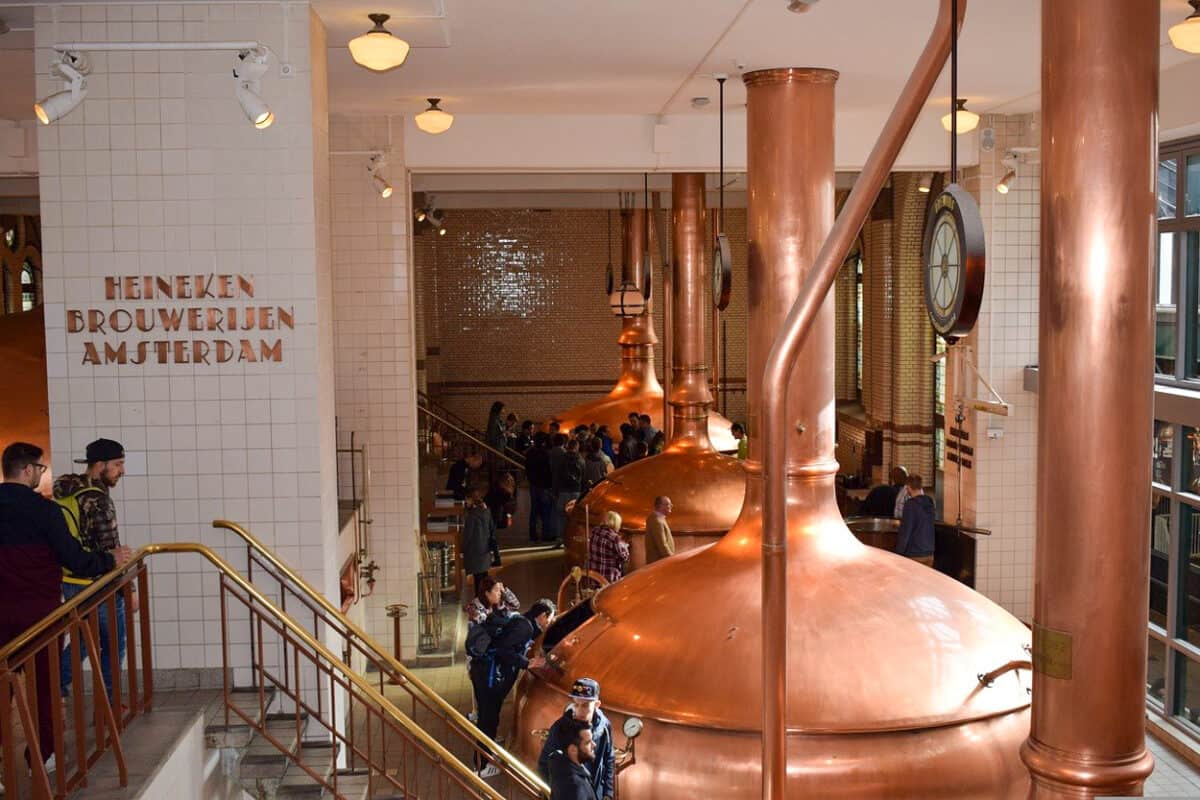 Dating back to the 1860s, Heineken is practically synonymous with the Netherlands and is one of the world's most popular beers. You can visit their original factory on a self-guided tour called the Heineken Experience. 
The tour takes about two hours, ending with two free beers or non-alcoholic drinks. While beer isn't made here anymore (residents complained of overpowering brewing smells, causing them to decide to relocate in the 1980s), the museum retains a lot of authenticity in its interiors, with cool exhibits, memorabilia, and interactive aspects. It's conveniently located in de Pijp, one of Amsterdam's hippest neighborhoods.
Also read: European Drinks You Must Try!
---
6. El Prado – Madrid, Spain
Suited for: Classic art buffs
Price range: €€ (free weekdays 6-8pm & Sundays/holidays 5-7pm)
How to get there: Retiro Metro stop (Line 2 – Red)
Must-sees at El Prado in Madrid include Velázquez's Las Meninas, Bosch's Garden of Earthly Delights, Goya's Saturn Devouring His Son, and El Greco's Nobleman with his Hand on his Chest. 
Be aware that the free entrance slots get extremely busy. Even if you have purchased tickets, try to aim to arrive for the earliest time slot at 10 am as this museum gets busier the later it gets.
---
7. ABBA The Museum – Stockholm, Sweden  
Suited for: Pop culture fans
Price range: €€€ 
How to get there: Liljevalchs/Gröna lund stop (Tram 7 or bus 67)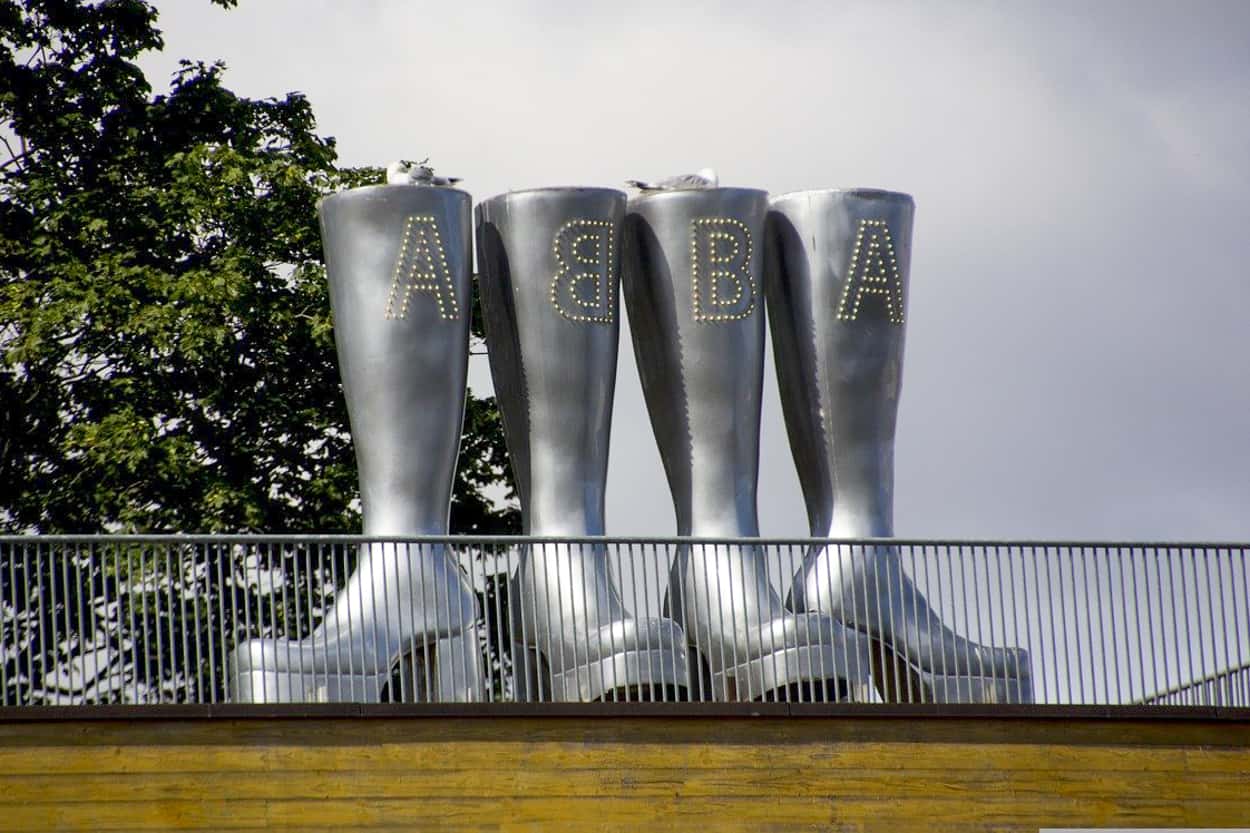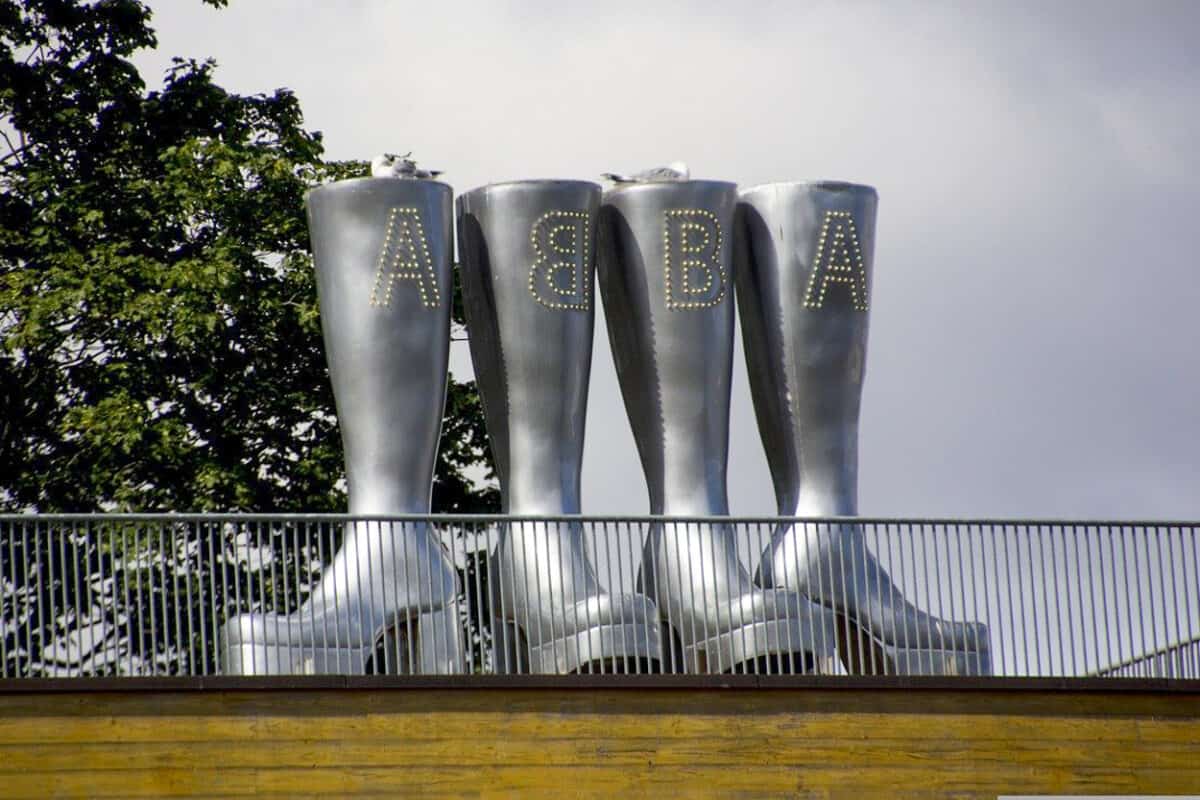 You'll feel like you've time traveled back to the 1970s, backstage with one of the 20th century's most popular groups at the ultra-interactive ABBA The Museum. 
Located close to several other museums on Djurgården island in Stockholm, it's easy to spend a full day touring the museums there. Must-sees include loads of memorabilia, gold records, wacky costumes, and an opportunity for you to perform ABBA's songs yourself on stage! 
---
8. Tate Modern – London, England 
Suited for: Modern art enthusiasts 
Price range: Free (Advance tickets sometimes needed for visiting exhibitions) 
How to get there: Blackfriars tube stop 
The Tate Modern is one of the world's foremost modern art museums, with a collection that can take up to five hours to see in full! 
Must-sees include the Marilyn Diptych by Andy Warhol, Nude Woman With Necklace by Pablo Picasso, Mountain Lake by Salvador Dalí, and Seagram Murals by Mark Rothko. 
Don't miss the stunning views of London from the 10th-floor viewing platform. The closest tube stop to the museum is Blackfriars which is located right next to it.
Note: Don't confuse the Tate Modern with Tate Britain. The latter is also free to visit but focuses on British art from 1500 to the current day.
---
9. The Vatican Museums – Vatican City
Suited for: Renaissance art aficionados
Price range: €€ (Some reduced rate options available) 
How to get there: Ottaviano-S. Pietro metro stop (Line A) or take a bus (40, 64, 81, 982, or 990)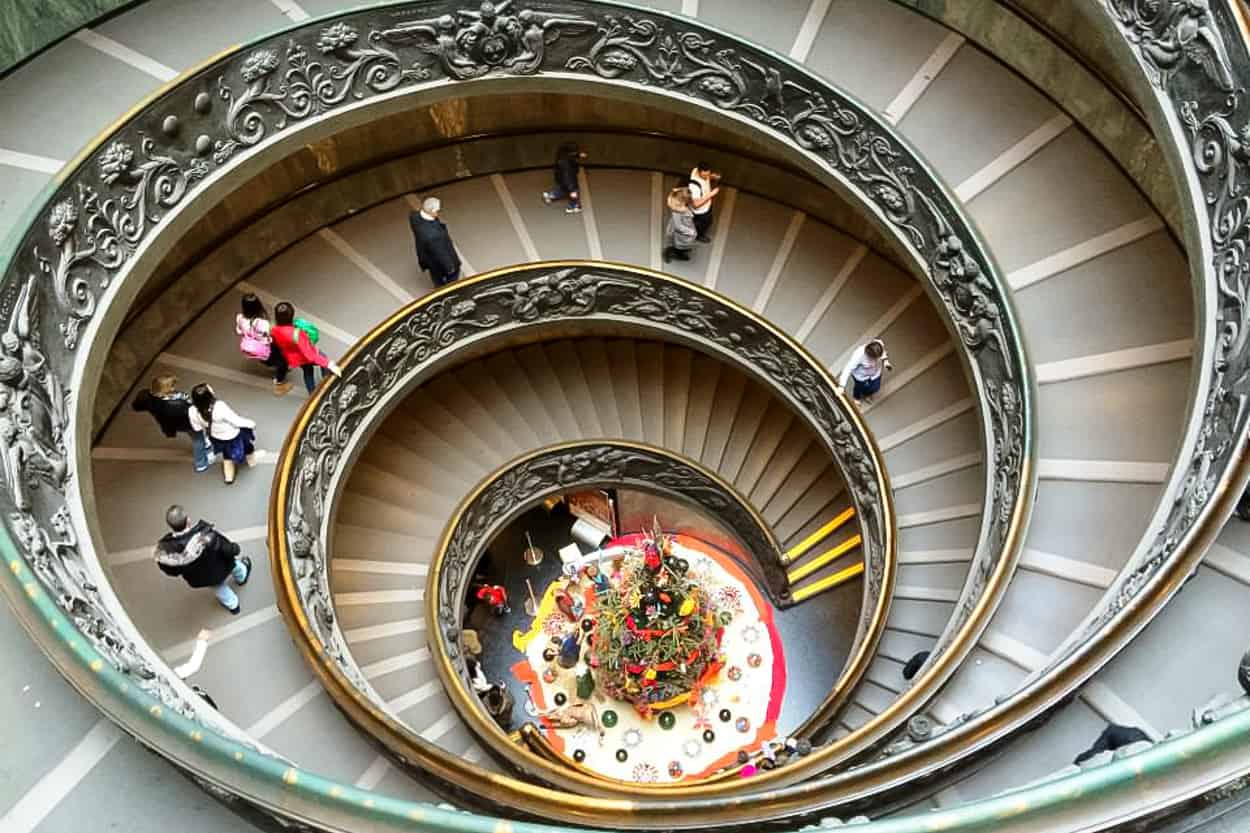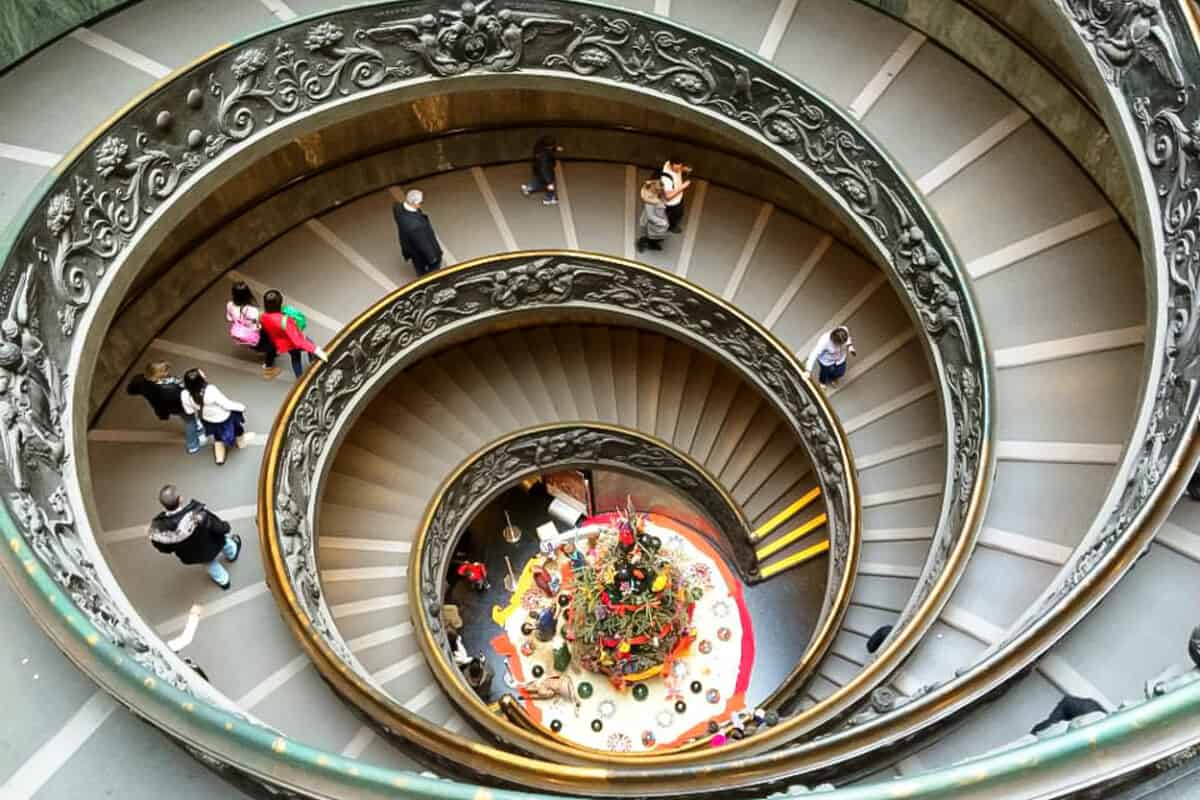 The Vatican Museums contain over 70,000 works of art. It can be tough to choose what you want to see, but you can't miss the Gallery of Maps, Sistine Chapel, Julian II's Papal Apartment, Bramante's Spiral Staircase, and the Gregorian, Etruscan, and Raphael rooms.
Budget in extra time before your entry to explore St. Peter's Basilica and marvel at the gorgeous architecture. Bear in mind the rules on attire and dress conservatively (i.e., long pants and shirts that cover your shoulders.) 
Consider visiting the museum on Wednesday morning if you aren't interested in hearing the papal audience – since many people choose to listen to the audience first, the museums are less crowded. 
Tip! Lines outside can stretch to three hours long – consider a skip-the-line ticket or do a guided tour online if you hate queuing.
---
10. The Museum of the Souls of Purgatory – Rome, Italy
Suited for: Religious art fans
Price range: Free (Donations welcome)
How to get there: Walkable from Rome center 
Spooky messages from the dead are par for the course at the little-known Museum of the Souls of Purgatory in Italy. Located inside the Chiesa del Sacro Cuore del Suffragio in the Prati area of central Rome, the museum has a collection of books, tablecloths, clothes, and other home items supposedly 'signed' by loved ones currently in purgatory. 
In other words, souls trapped between heaven and hell spend some time in purgatory, but the prayers of loved ones can intercede on their behalf for admission to heaven. These handprints and burn marks are said to be from those souls, asking for prayers. 
The museum is tiny and very centrally located in Rome, right by the Tiber River and walkable from most of Rome's attractions. Simply ask a church employee to see the collection, located in the sacristy. 
---
11. Rijksmuseum – Amsterdam, Netherlands
Suited for: Old Masters fans
Price range: €€€ (Combination tickets available for canal boat tours)
How to get there: Trams #2 or #12 from Centraal Station or by bicycle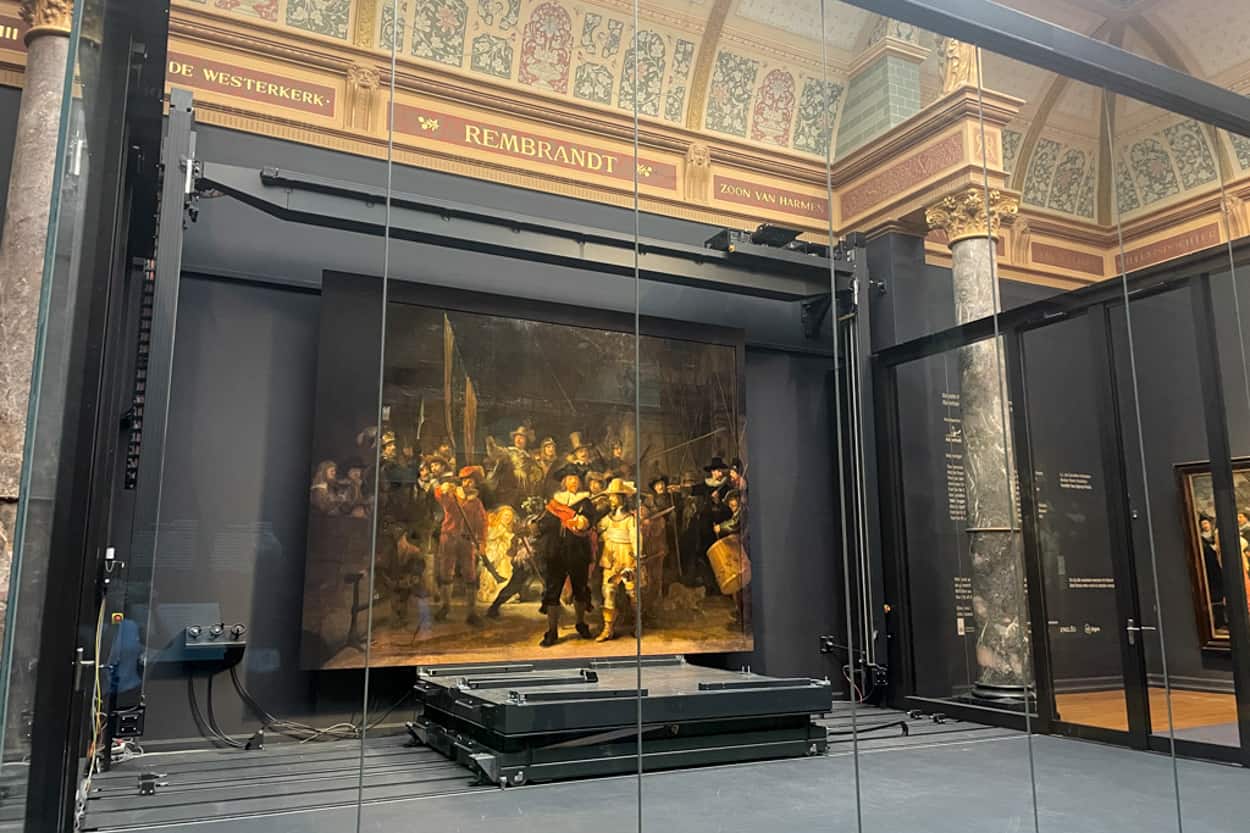 See Rembrandt's Night Watch, Vermeer's Milkmaid, Van Gogh's Self-Portrait, and Pieneman's massive Battle of Waterloo, all at the imposing Rijksmuseum. Make a beeline for the Night Watch (on the 2nd floor) immediately upon arrival, as this is the most popular thing to see. 
The museum has a fantastic free app that serves as a guided tour. Avoid visiting in the middle of the day, as this is when the museum is at its busiest. Consider combining your visit with the Van Gogh Museum or the Stedelijk Museum, also located on Museumplein. While no combination tickets exist (yet!), they are located right next to each other. 
---
12. The Ethnographic Open-Air Museum of Latvia – Riga, Latvia
Suited for: Architecture enthusiasts
Price range: €
How to get there: Brīvdabas muzejs stop (buses 1, 28, 29)
One of Europe's oldest open-air museums, the Ethnographic Open-Air Museum of Latvia is located about half an hour outside central Riga on the banks of the gorgeous Lake Jugla. 
Comprising a jaw-dropping 118 historic buildings from all over the country, you can learn about farming, fishing, and traditional craft-making in each building. Between May and September reenactments are taking place, but the tools and accoutrements remain year-round.    
Top tip! If this type of museum is your cup of tea and you're visiting Stockholm, don't miss Skansen – it has a similar setup, with historic Swedish homes in a neat open-air setting.  
---
13. The Guggenheim – Bilbao, Spain
Suited for: Contemporary art fiends
Price range: €€ (Booking online is cheaper) 
How to get there: Museo Plaza bus stop (168) or follow Calle Iparraguirre on foot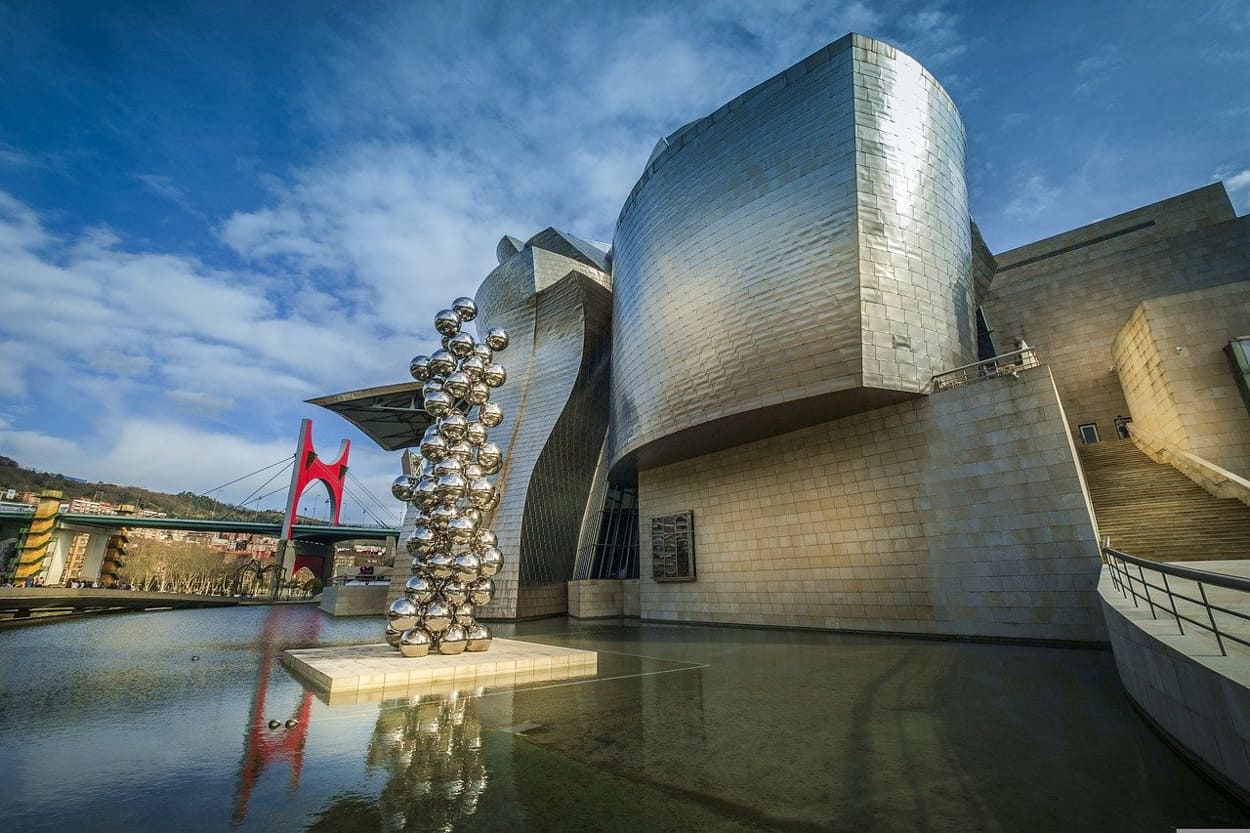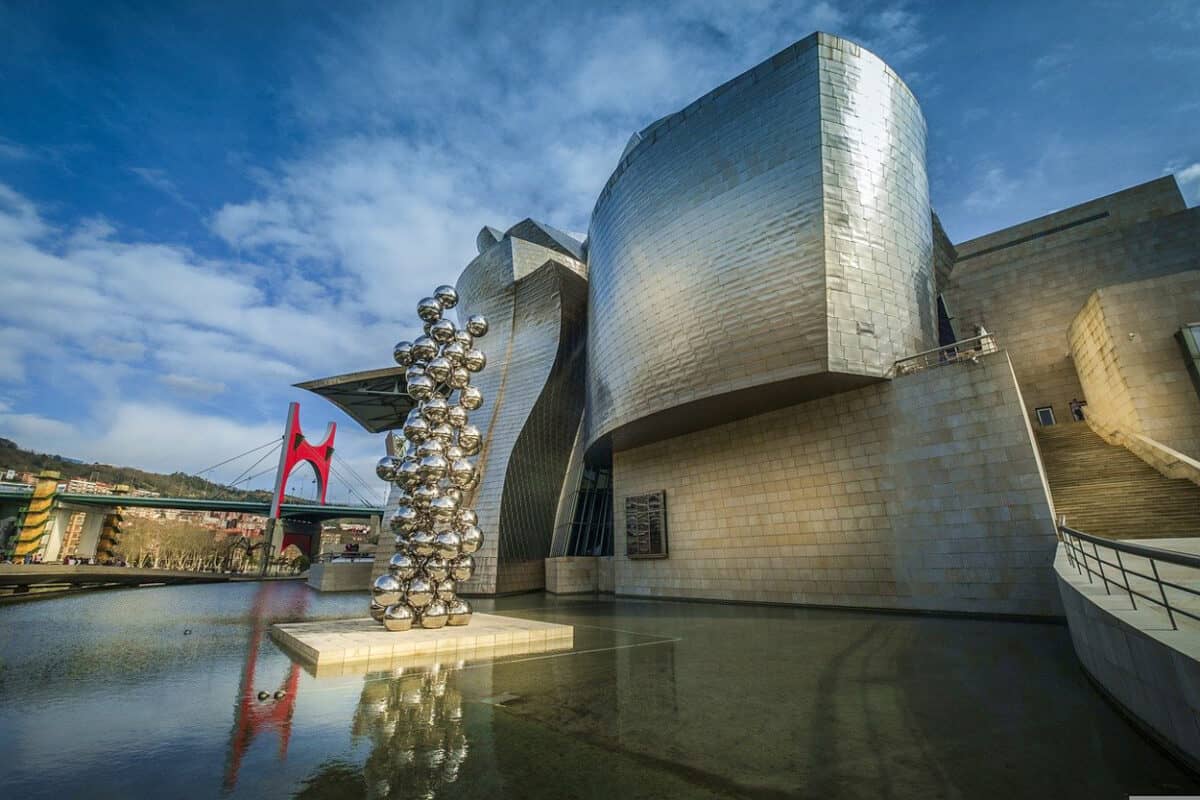 The first thing of note at the Guggenheim is the building itself, a modernist masterpiece by Frank Gehry. Elsewhere, check out Serra's The Matter of Time, Koons' Puppy, and Rothko's Untitled. 
It's worth bearing in mind that the Guggenheim devotes a lot of space to its temporary exhibitions. Be sure to research these in advance to make sure that they're showcasing something you're interested in, though the architecture and grounds are worth a visit nonetheless.
Booking online will save you a few euros on each admission. The Artean Pass also allows you a combo visit to the Museo de Bellas Artes.
---
14. House of Illusions – Ljubljana, Slovenia
Suited for: Puzzle lovers
Price range: €€ (Family discount sometimes available) 
How to get there: Walkable from city center
Fans of optical illusions will enjoy two stories filled with them in the beguiling House of Illusions. With around 40 exhibits in total, ranging from small holograms to entire room-sized illusions, it's truly a treat for the senses. 
Don't miss the 'head on a plate' illusion, the vortex tunnel, and the face mashup, where you can combine faces with others. Located near several other museums, it's easily accessible as you walk around Ljubljana. 
---
15. The Acropolis Museum – Athens, Greece
Suited for: Antiquity buffs
Price range: € (Some free admission days)
How to get there: Akropoli metro stop (Line 2) Makrigianni stop (Buses 24, 40, 57, 103, 106, 108, 111, 126, 134, 135, 136, 137, 155, 206, 208, 227, 230, 237, 790, 856, Α2, Α3, Α4, Β2, Β3, Β4, Ε2, Ε22)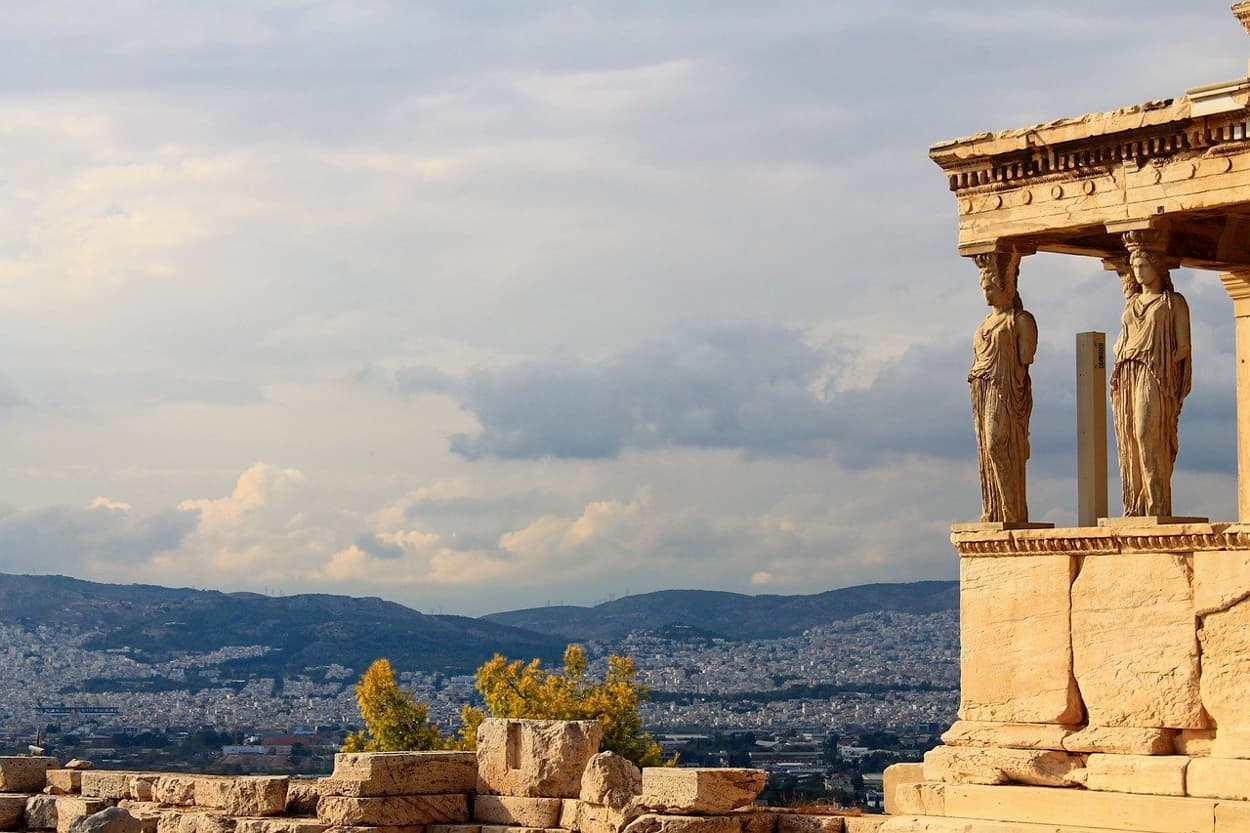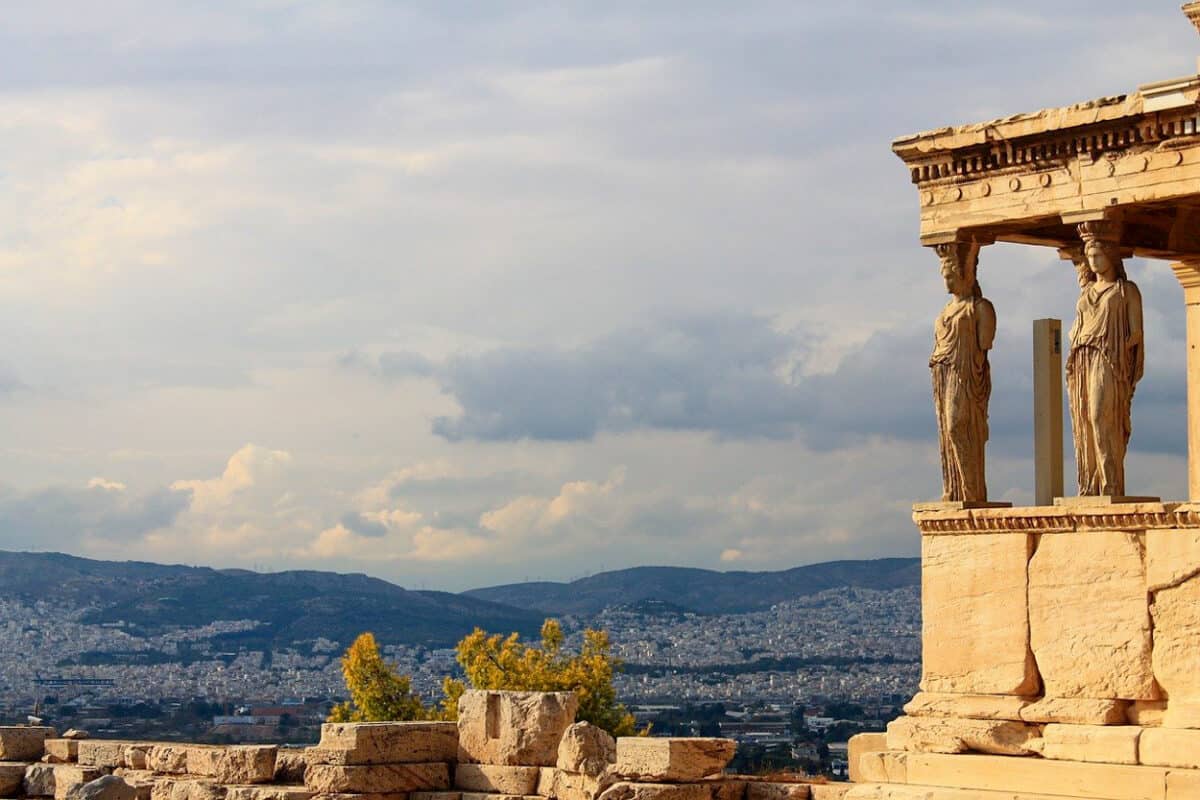 Visible from almost anywhere in Athens, the Acropolis is absolutely awe-inspiring. No trip to the city (or Greece in general) is complete without a visit to the structure and its accompanying museum. 
The biggest tip for your visit is to arrive early and enter via the ticket office closer to the Acropolis Museum, which allows you to visit the ancient structure first and then check out the museum. The main entrance next to the parking lot is the one used by tour groups, which means the lines are often enormous. 
The first time slot of the day is the best time to go, so you can trek up to the top of the hill prior to loads of tourists arriving. Keep in mind that it does get a bit steep, so be sure to wear shoes with good tread. Inside the museum, don't miss all the amazing artifacts recovered from the top of the hill and surrounding areas.
Good to know! Combo tickets are available with the historic Acropolis site and admission is 50% cheaper in winter.
---
16. The Belgian Comic Strip Center – Brussels, Belgium
Suited for: Comic book devotees
Price range: Free (Exhibits come at a cost)
How to get there: Walk from Brussels Central Station 
Tin-Tin fans will love a visit to Belgium in general, but the Belgian Comic Strip Center is a must-see to learn more about the history of Belgian comics and animation. 
From original comic book pages to neat exhibits about different famous comic designers, you'll experience a whirlwind tour of the history of 'the 9th art' enjoyable for all ages. 
Located near Brussels-Congress station, the Art Nouveau building is right in the city center, easily accessible to visitors.
---
17. Mauritshuis – The Hague, Netherlands
Suited for: Dutch Golden Age admirers
Price range: €€
How to get there: Korte Voorhout tram/bus stop (Tram 2, 4, 15 of 16 or bus 28)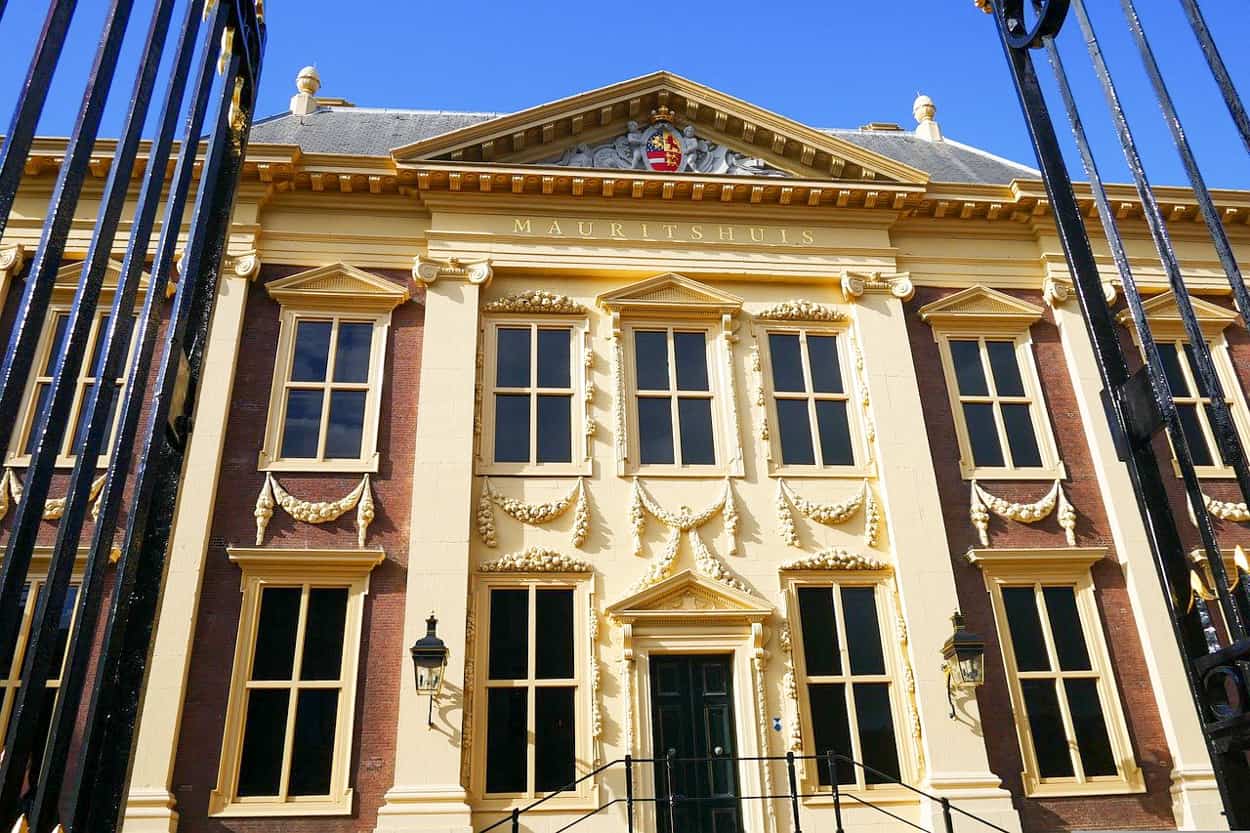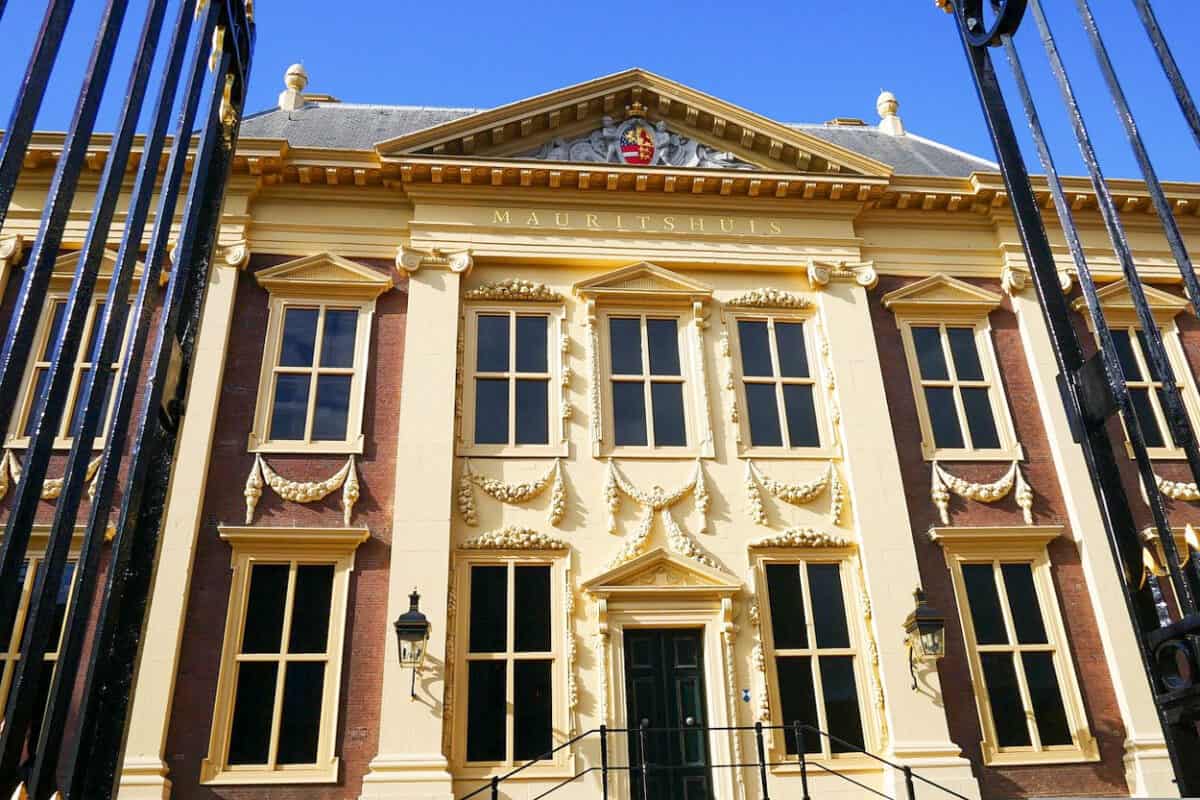 While certainly Vermeer's Girl with a Pearl Earring is the most famous piece of artwork at the Mauritshuis, the rest of the space is filled with other Golden Age treasures like Fabritius' The Goldfinch and Vermeer's View of Delft. 
They have done an admirable job educating visitors on the ties of previous owners to slavery – don't miss explanatory gray plaques underneath many paintings. The museum is located right in the center of The Hague, next to the gorgeous, historic Binnenhof (Dutch parliament) and Grenadierspoort, both also worth visiting.
---
18. The Salo Museum – Lviv, Ukraine
Suited for: Foodies
Price range: Free  
How to get there: Rynock Square tram stop (Lines 1, 2)
For foodies (perhaps with slightly stronger-than-average stomachs), a visit to the restaurant cum museum dedicated to Ukrainian speciality salo, or cured pig lard, is a quirky must-see while visiting Lviv. 
Here, salo has been immortalized by a variety of notable Ukrainian artists in sculpture form. Perhaps most notable is a Guinness World Record-winning full-scale model of a human heart. In the restaurant, you can try salo with vodka, as Ukrainians often eat it, or in a variety of other fusion dishes like chocolate and sushi. 
---
19. Uffizi Gallery – Florence, Italy
Suited for: Renaissance art fans 
Price range: €€ (Free admission on the first Sunday of each month)  
How to get there: Galleria Degli Uffizi Bus Stop (C1) or walk from Santa Maria Novella (SMN) Train Station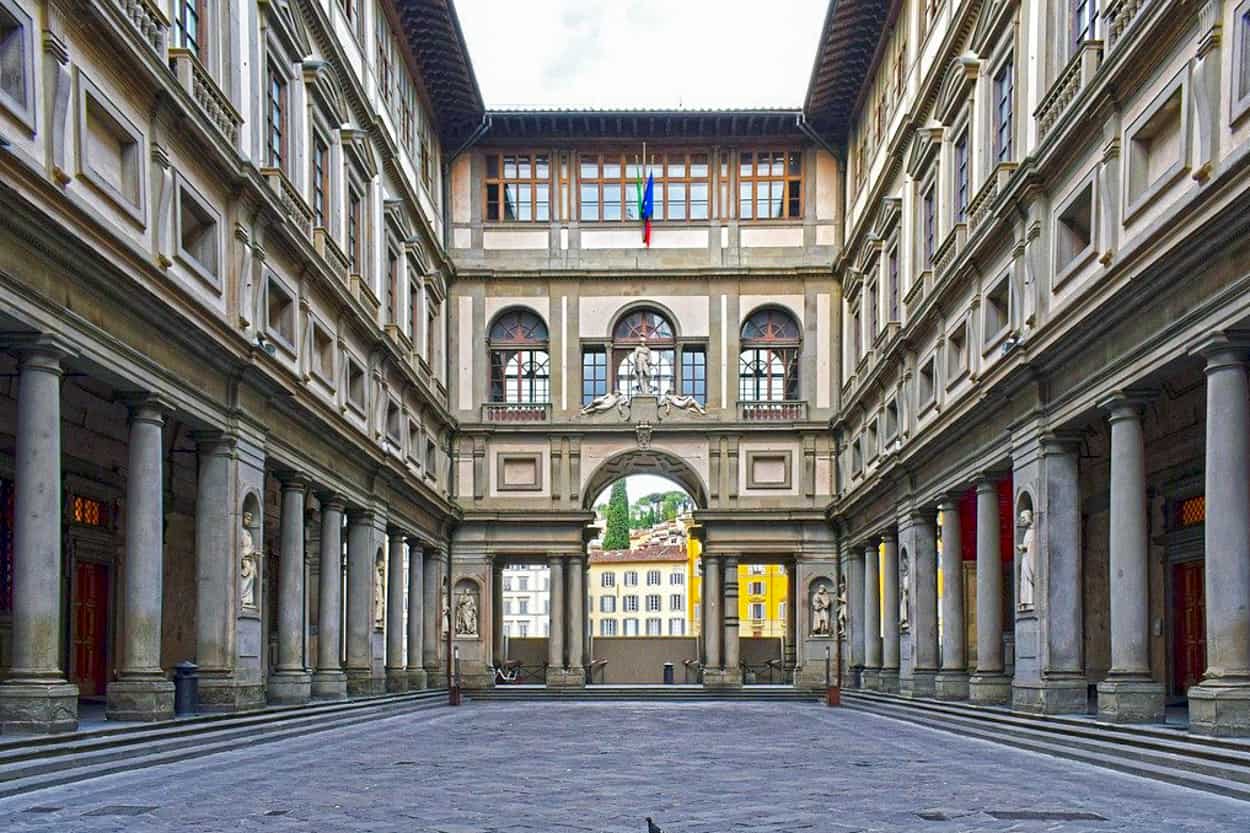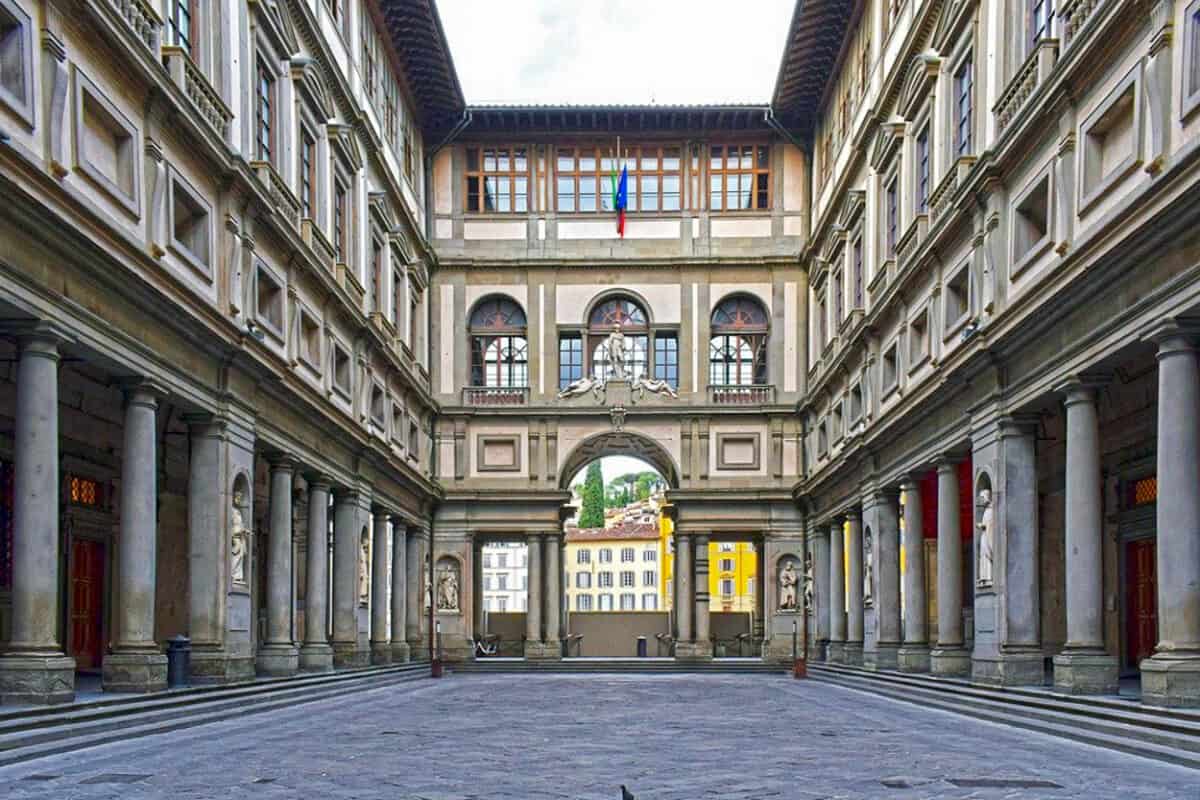 Located in the gorgeous 16th-century building designed by Giorgio Vasari, must-sees at the Uffizi Gallery include Botticelli's Birth of Venus, Caravaggio's Medusa, and Da Vinci's Annunciation. Fans of these artists and others like Titian or Raphael will be awestruck at the collection at Uffizi. 
Bags and food are prohibited, so factor in some extra time to check them in the complimentary cloakroom. Consider getting your tickets a couple of months in advance, as day-of ticket lines can stretch up to two hours long, and online tickets sell out quickly. 
The gallery is right by the Piazza della Signoria in historic Florence and it's a quick walk from the train station. 
Tip! Michelangelo's David occupies pride of place at the nearby Accademia Gallery. Why not combine the two?
---
20. Kalev Marzipan Museum – Tallinn, Estonia
Suited for: Foodies
Price range: Free  
How to get there: Walkable from city center or take a tram/bus to Mere Puiestee
Fans of sweet treats will love this inside look into the history of candy and chewing gum in the USSR and Estonia specifically. Once used as a medicine, marzipan gained popularity as a candy and a decorative component for other bakery items. 
At the Marzipan Museum, you can see over 200 cakes and molds on display, as well as watch an artist decorate the intricate figurines. The museum shop and café also has plenty of options to try, in case your visit struck a craving!  
---
21. Pergamon Museum – Berlin, Germany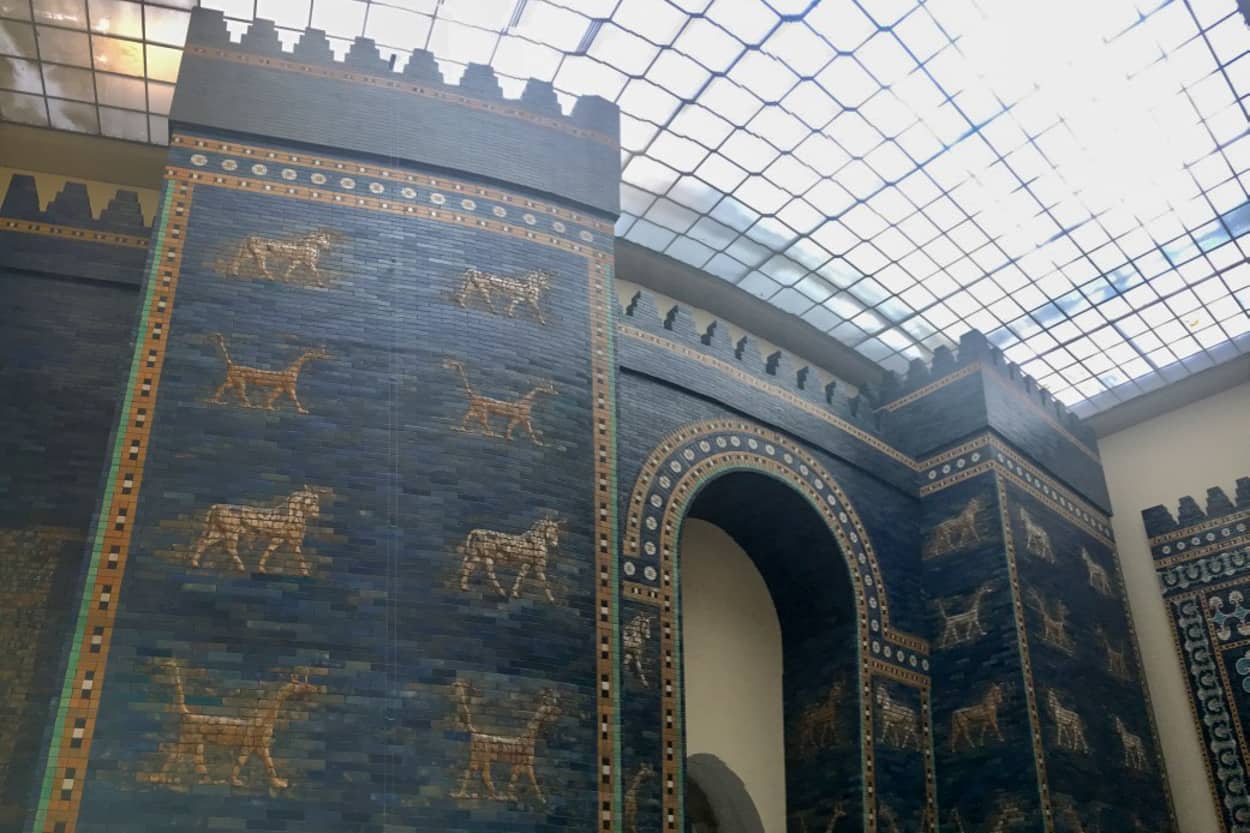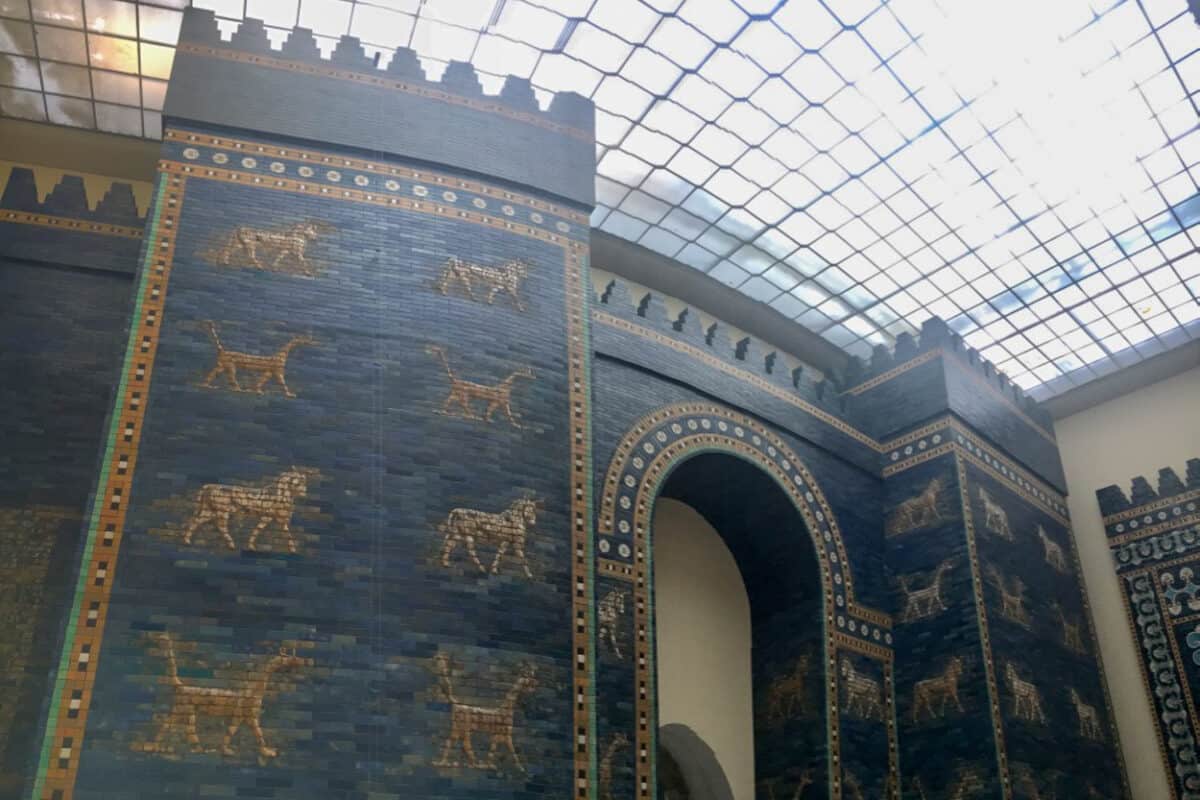 Located on Berlin's Museum Island between the Bode Museum and the Altes Museum, the Pergamon Museum boasts several full-size reconstructions of monuments from antiquity, including the famed Pergamon Altar. 
Originally conceptualized by German Emperor Wilhelm II in the early 1900s, it's an absolute treasure trove of antiquities ranging from the Greeks to Romans and more, and is Berlin's most-visited museum. 
Museum Island itself is also worth a visit: it's a UNESCO World Heritage Site and home to five fabulous museums. Consider visiting on weekday mornings to avoid swarms of student groups.
---
22. National Azulejo (Tile) Museum – Lisbon, Portugal
Suited for: Home decor lovers
Price range: € (Free with Lisboa Card)
How to get there: Igreja Madre Deus stop (Bus 759)
Located in a gorgeous 16th-century convent, prepare to journey through the history of Portuguese tile, called azulejos, at the Azulejo Museum. 
This museum is a bit out of the way but well worth a visit – just take bus 759 from Restauradores Square and get off at the museum stop about 20 minutes later. 
Don't miss the baroque architecture and the 23-meter-long 18th-century cityscape of Lisbon, made entirely of dreamy blue-and-white azulejos. 
---
23. Warsaw Uprising Museum – Warsaw, Poland
Suited for: World War II buffs
Price range: € (Free admission on Mondays) 
How to get there: Rondo Daszynskiego Metro stop (Line 2)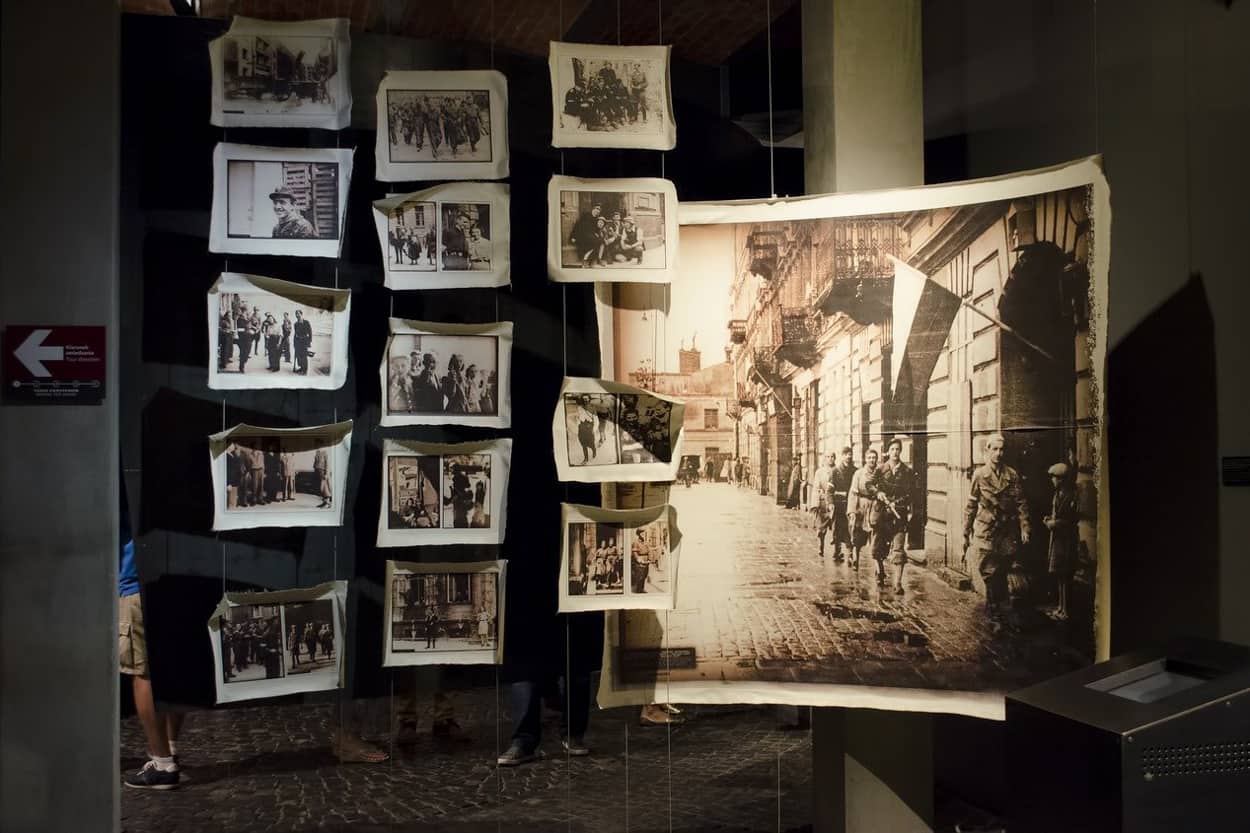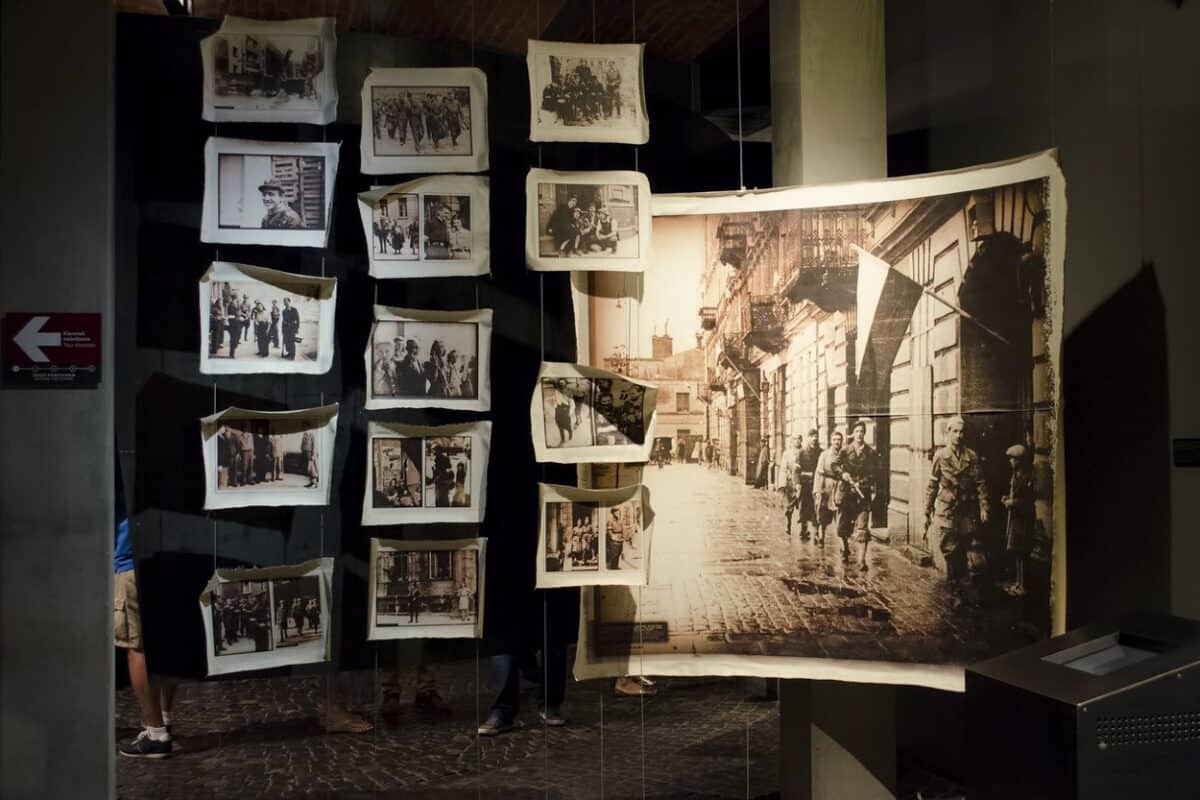 Commemorating the Warsaw Uprising of 1944, the Warsaw Uprising Museum is a must-visit to understand the history of the largest underground military resistance movement against Germany in World War II. The uprising ultimately failed, and the city was almost destroyed, providing a really necessary and sobering context for any visit to today's Warsaw. 
The museum is highly interactive and very moving, with an atmosphere designed to make you feel like you're in Warsaw during the time of the Uprising. The museum is centrally located, an easy walk from downtown.
---
24. Picasso Museum – Barcelona, Spain 
Suited for: Cubism aficionados
Price range: €€ (Free on the first Sunday of every month (all day) and Sundays after 3 pm)  
How to get there: Jaume Metro stop (Line 4)
The Museu Picasso boasts over 4000 of the artist's works, including Man in a Beret, Science and Charity, Harlequin, Painter Working, and others. While there are other museums dedicated to Picasso's art in places like Paris, Antibes, and New York, the one in Barcelona is often considered the best. 
It's also the first, and the only one founded while the artist was still alive. The museum is super centrally-located in the Ciutat Vella, and the closest metro stop is Jaume.
---
25. Viking Museum – Stockholm, Sweden
Suited for: Viking history enthusiasts
Price range: €€ 
How to get there: Liljevalchs/Gröna lund stop (Tram 7 or bus 67)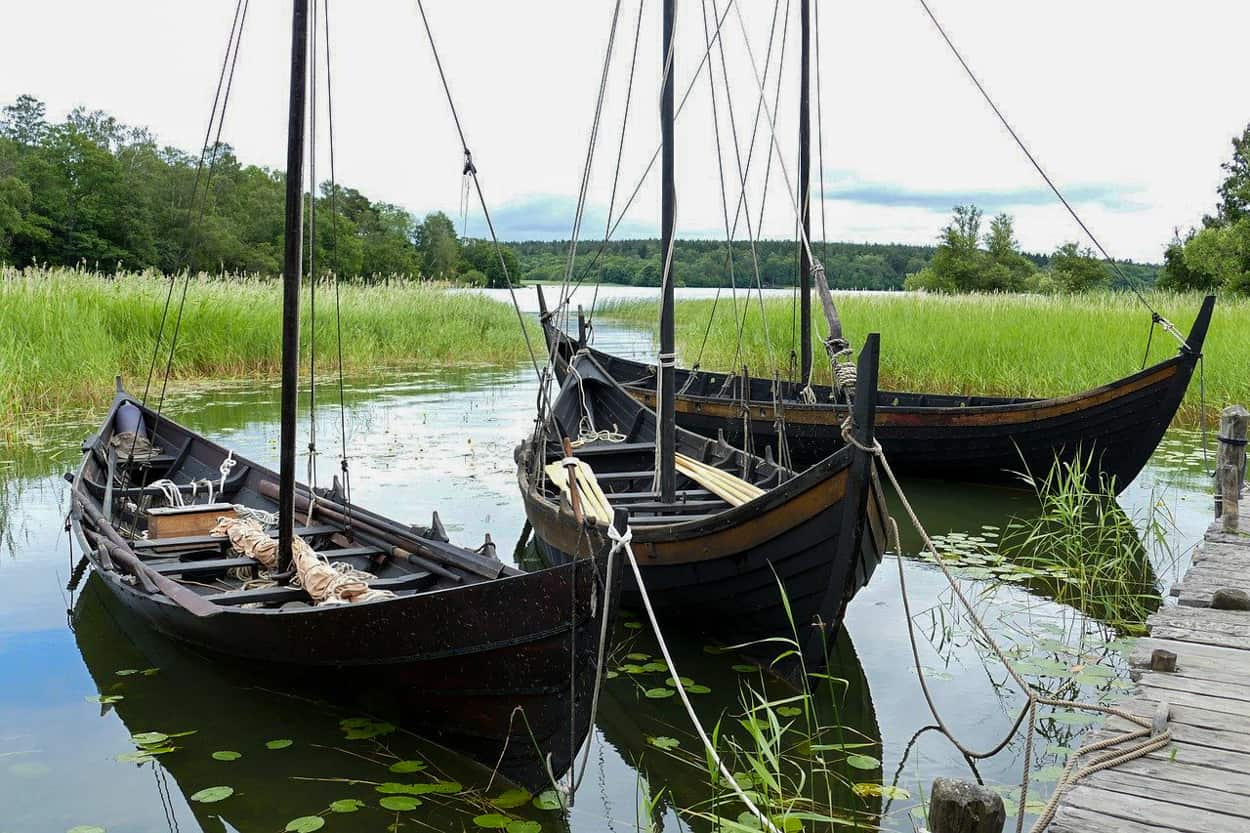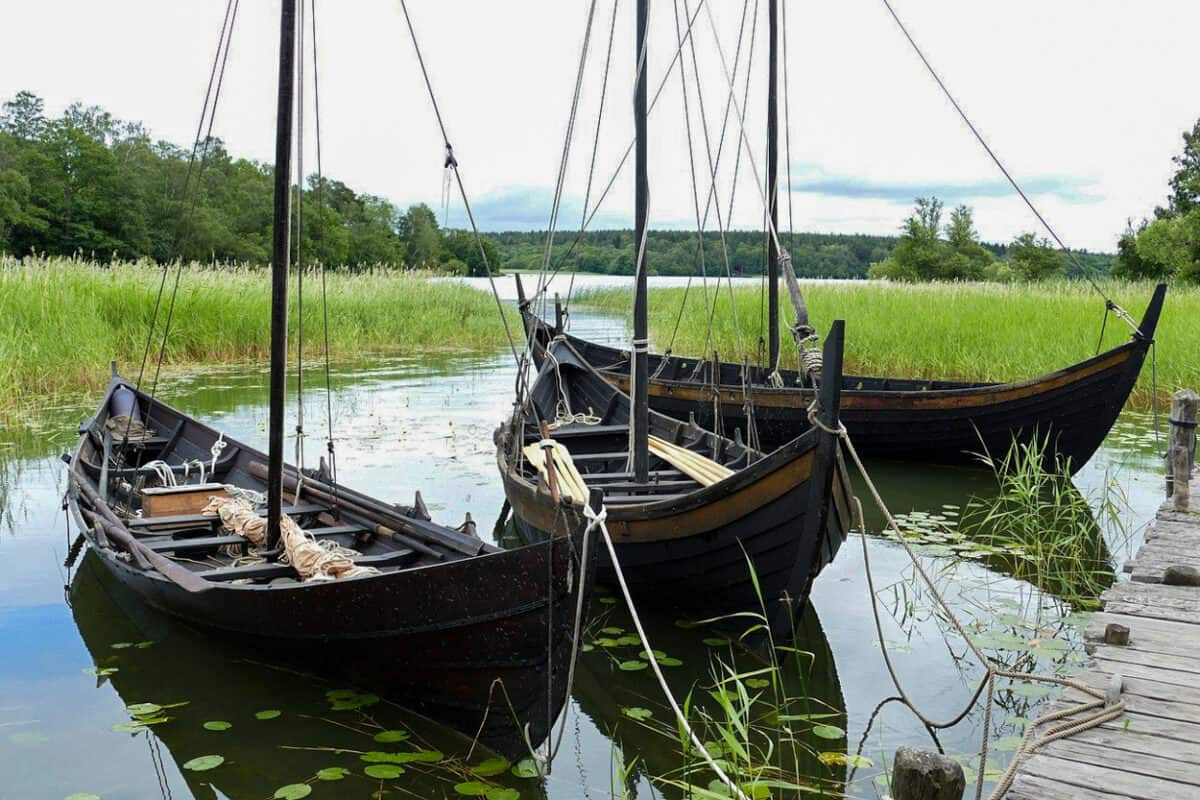 Guided tours are offered in English and Swedish and are included in the price of your ticket to the Viking Museum. There is a really neat interactive ride called Ragnfrid's Saga where you follow a Viking named Harald from his family farm to a Viking raid. 
There are also Viking ships dating back to the 9th century and artifacts recovered from archaeological digs and burial sites. The museum is super centrally located on the Djurgården island in Stockholm, near several other popular museums.
The Viking Museum has gone cashless so make sure you are carrying a bank card to pay the entrance fee!
Note that the Viking Ship Museum in Oslo, Norway, which boasts three remarkably-preserved Viking ships, is often considered the most popular Viking museum in Europe. However, it's closed until 2025/2026 for a full rebuild.
---
26. The Barbie Museum – Copenhagen, Denmark
Suited for: Pop culture fans
Price range:  € (Only available by appointment) 
How to get there: Fuglebakken Street stop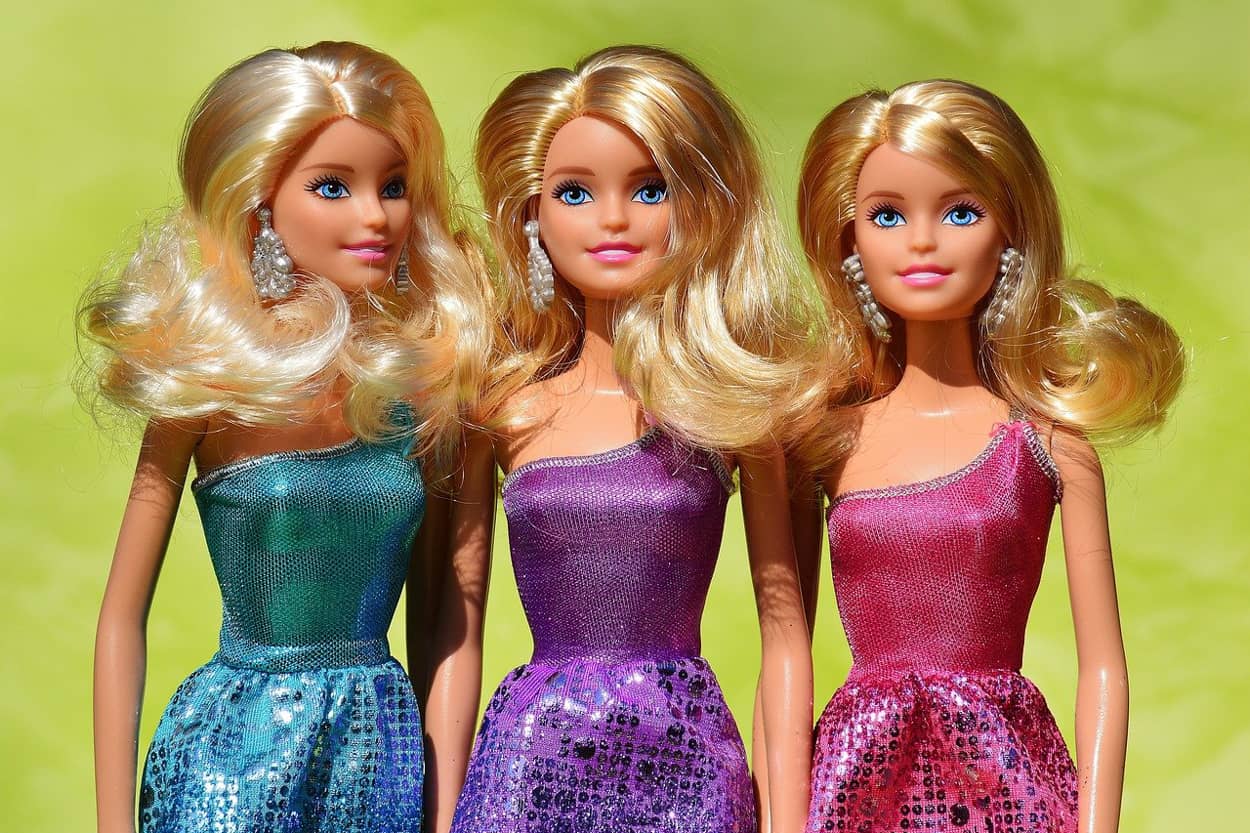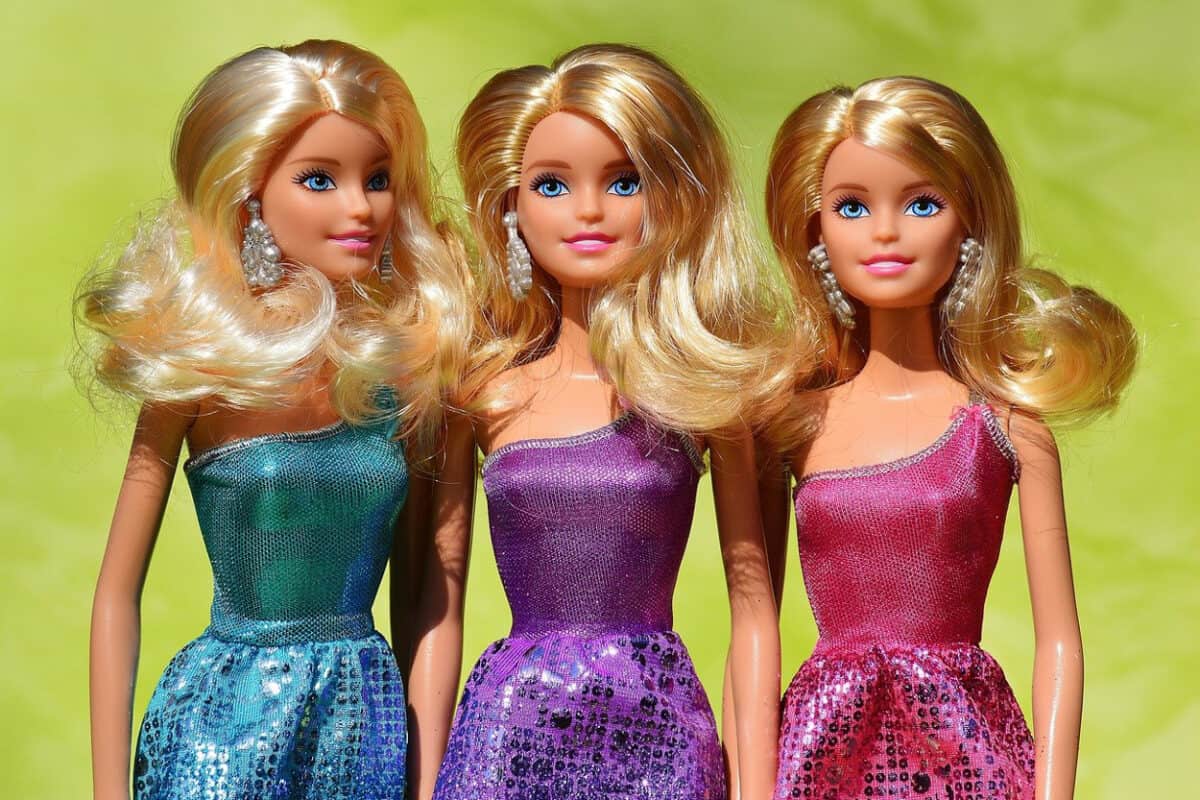 An apartment in an otherwise-nondescript complex in Copenhagen is home to over 4000 Barbie dolls dating from the 1950s to today. The owner of the dolls, Lene Darlie Pedersen, has opened an unofficial museum called the Barbie Museum, available by appointment only. 
Don't miss the "#1's", or original Barbie dolls, and prepare to be amazed by the sheer quantity of dolls in her collection. It's a very quick walk from the Fuglebakken Street train stop and a cool off-the-beaten-path experience in Copenhagen. 
---
27. The Historic Green Vault – Dresden, Germany
Suited for: History buffs
Price range: €€ (Limited tickets sold in advance for specific time-slots)   
How to get there: Short walk from Theaterplatz station
The Historic Green Vault contains the largest treasure collection in all of Europe and is quite a well-kept secret. Part of Dresden Castle, it is so named because of its malachite-green columns, many of which were destroyed in World War II. 
Part of the museum has been restored in its former style, but there is a modern component as well. Home to antiquities, crown jewels, and priceless treasures belonging to Augustus II, it was one of the first private collections to become public during the baroque period. 
Today, you can experience it much in the same way. Each room is home to a different material, such as amber, ivory, and silver, and there are no labels or display cases, to preserve it as it always was. Due to these efforts, visitor numbers are tightly regulated.
---
28. The Irish Whiskey Museum – Dublin, Ireland
Suited for: Whiskey connoisseurs 
Price range: €€€ (15% early-bird discount online for tours 10.30 am-12 pm)  
How to get there: Take public transport to Trinity College
Walk your way through the history of whiskey, one of the world's oldest distilled beverages, on a guided tour of the Irish Whiskey Museum, and don't miss the included tasting at the end! 
Located right in the heart of Dublin next to Trinity College, this museum is well-worth adding to your Dublin itinerary. It only takes about an hour and a half to visit in full, and interestingly, isn't linked to any particular distillery, so guests can try different varieties. There is also a bar on the premises with gorgeous city views.
---
29. Musée d'Orsay – Paris, France
Suited for: Impressionism lovers 
Price range: €€ (On the Paris Museum Pass)  
How to get there: Solférino Metro stop or Musée d'Orsay stop on the RER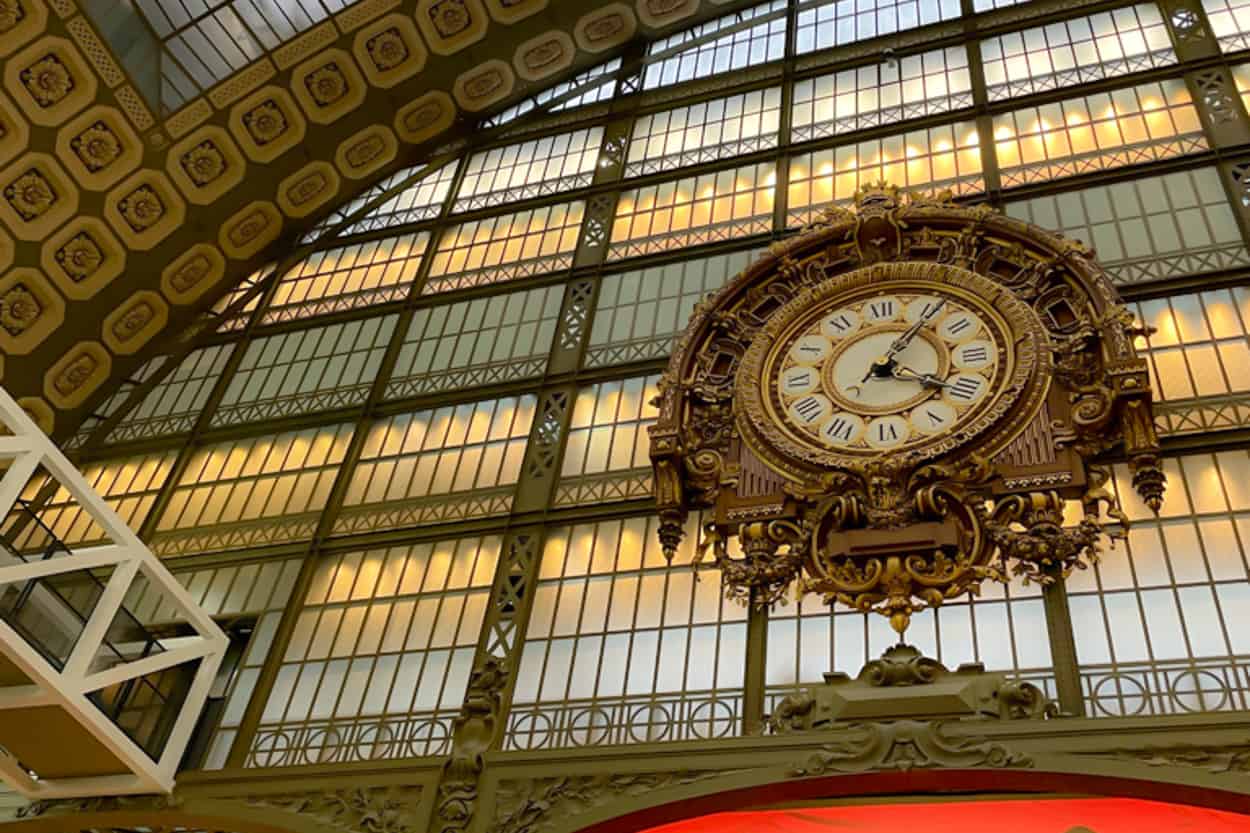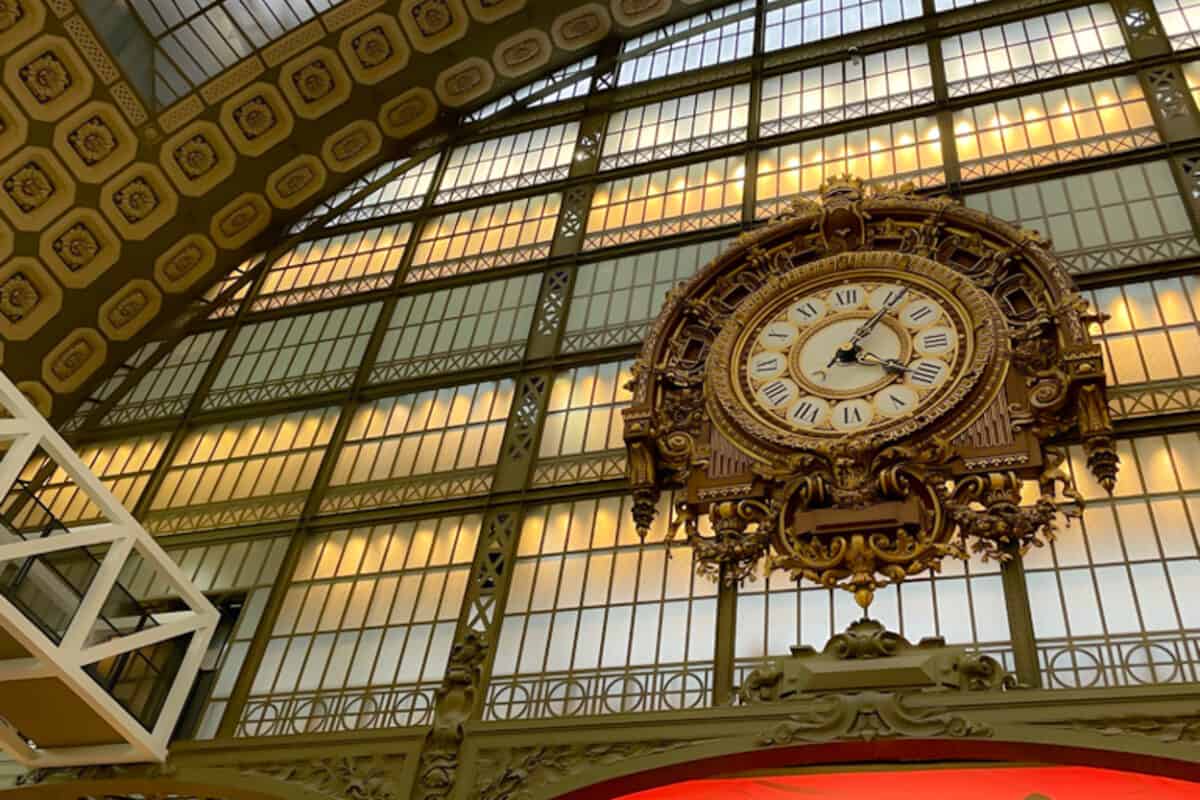 Impressionism lovers absolutely must visit the Musée d'Orsay, home to an astounding collection of works by Monet, Manet, van Gogh, Renoir, Degas, Gauguin, and beyond. The building itself, a Beaux-Arts-style former railway station, is a work of art in and of itself. 
Tuesdays and Sundays are considered the most crowded days, so consider going another day and visiting in the morning. 
If you have the Paris Museum Pass, you can pair a visit to the nearby Louvre or l'Orangerie with the d'Orsay, all located within walking distance. The Paris Museum Pass quickly pays for itself once you visit two or three museums!
---
30. The Tenement House – Glasgow, Scotland
Suited for: Historic housing nerds 
Price range: € (National Trust for Scotland members enter free) 
How to get there: Charing Cross train station 
Offering an authentic glimpse into an early 20th-century tenement house, the Tenement House was home to a typist named Agnes Toward from 1911 until 1965, who steadfastly and lovingly preserved her belongings throughout this time.
 As a result, the house has been preserved like a time capsule, featuring operational gas lamps, original soap, kitchen gadgets, and more. As a side benefit, you can also get a peek into the life of an independent, single woman during this time. Located near Charing Cross, it's a great addition to a visit to Kelvingrove Park or the surroundings.  
---
31. Anne Frank House – Amsterdam, Netherlands
Suited for: World War II buffs
Price range: €€ (Book tickets here, released every first Tuesday for the following month) 
How to get there: Walkable from city center or Westermarkt stop (Trams 13,17)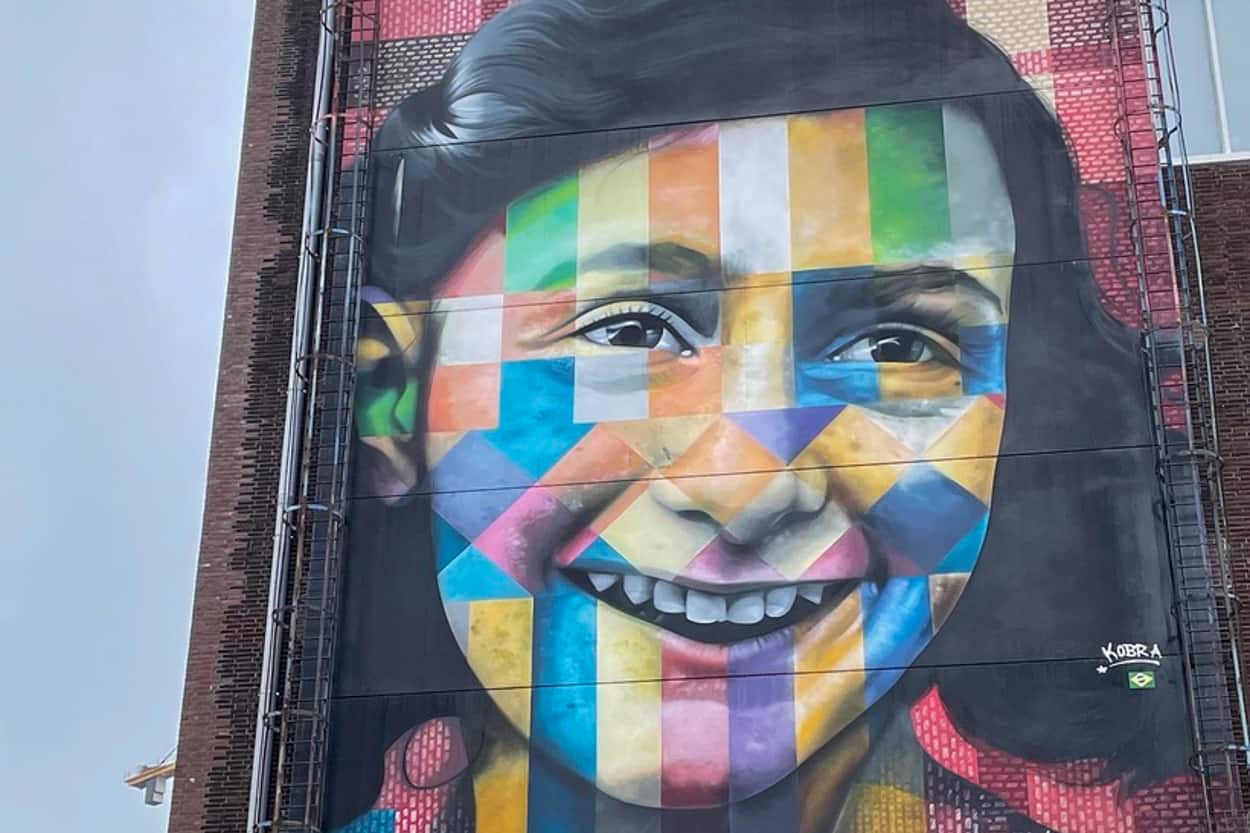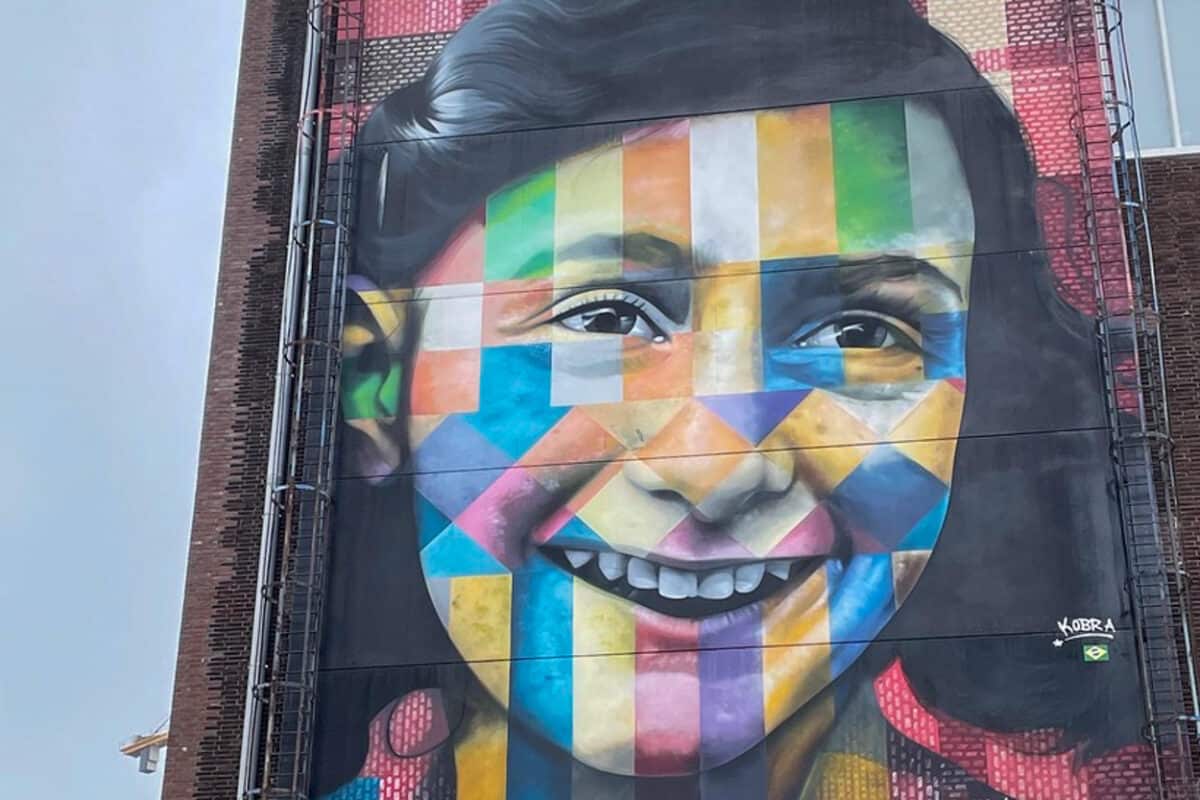 The Anne Frank House immortalizes where Anne, her family, and a few others hid from the Nazis from 1942 to 1944 in the 'Secret Annex'. It is also where Anne wrote her infamous diary. The concealed top floor, hidden behind a revolving bookcase, served as their hiding place until they were betrayed and captured. 
The museum offers a very haunting, emotional, and thought-provoking experience: an absolute must-see on any visit to Europe. No photos are allowed inside, and tickets sell out extremely quickly. 
Located in the Jordaan area of downtown Amsterdam, it's easily walkable or bikeable from Amsterdam's other attractions.
---
32. Auschwitz-Birkenau Museum and Memorial – Oświęcim, Poland
Suited for: World War II buffs
Price range: Free (Reserve in advance here)
How to get there: Minibus from Kraków or train to Oświęcim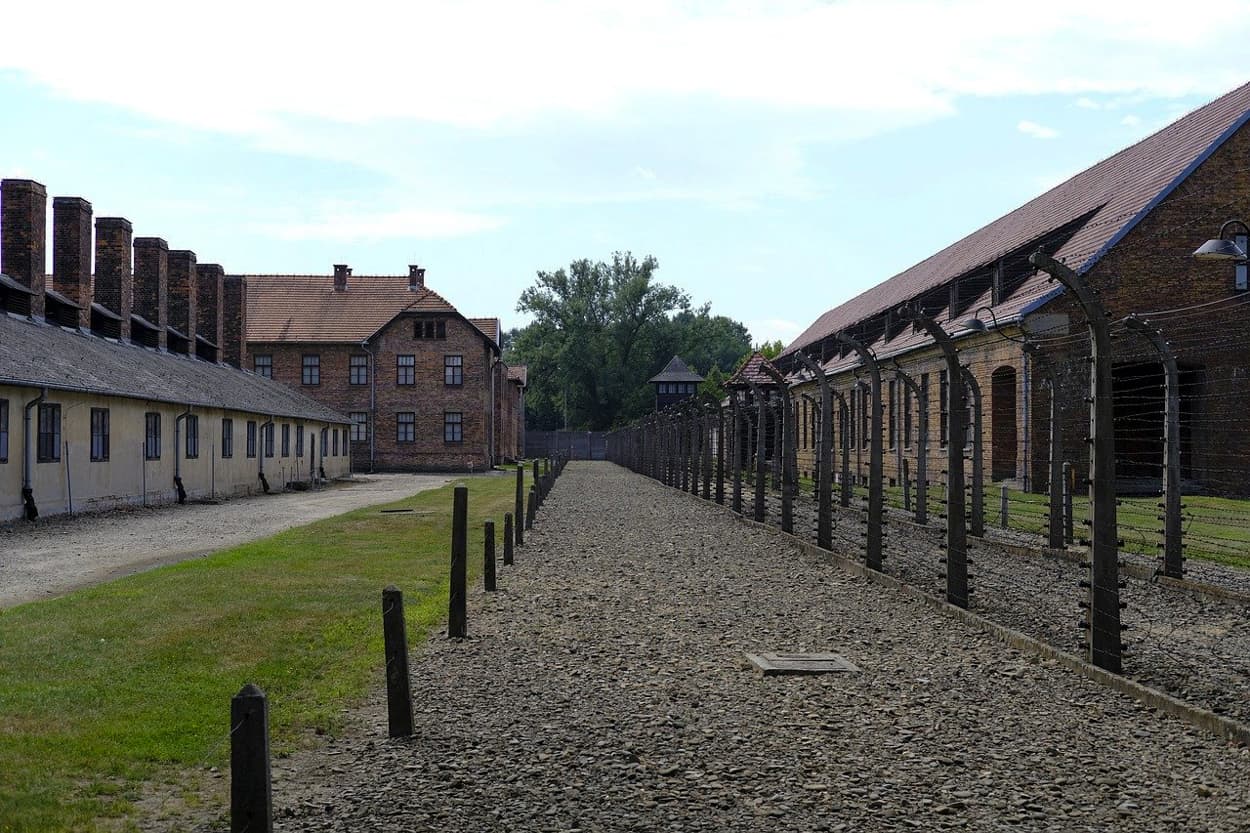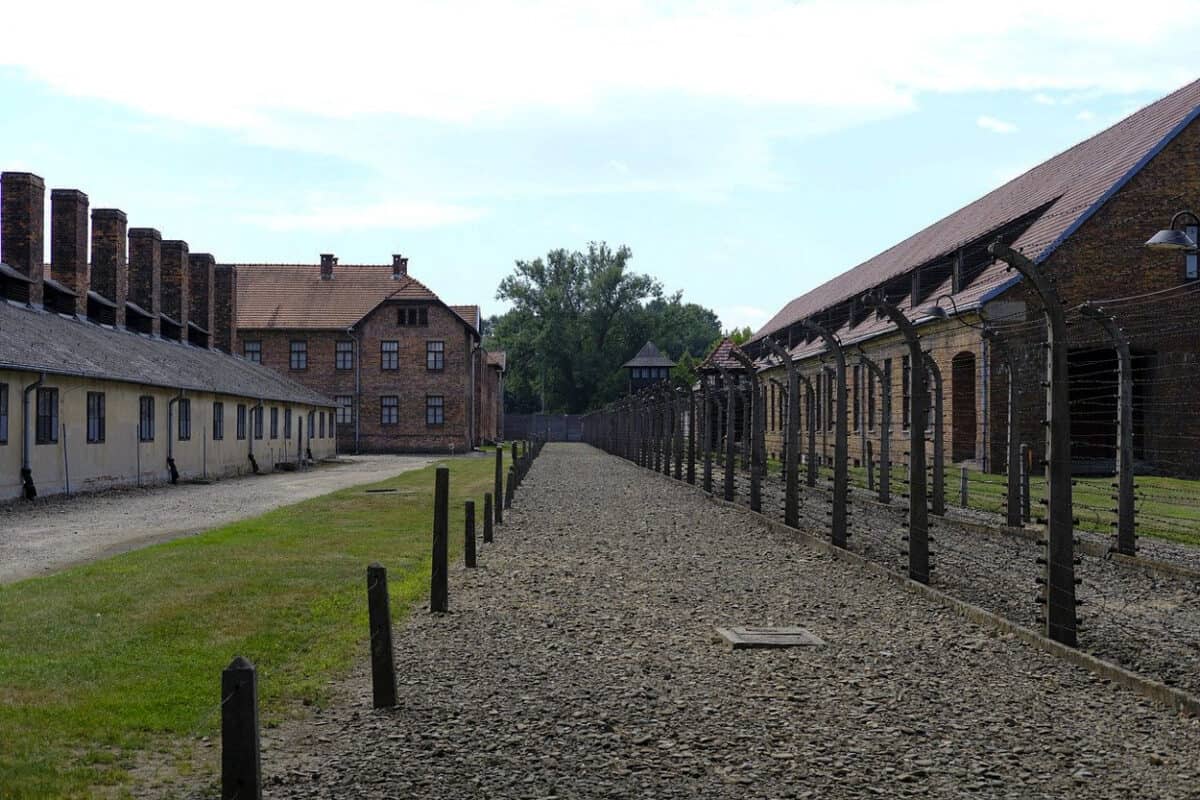 Located very close to Kraków, the Auschwitz-Birkenau Museum memorializes and pays tribute to the victims of one of the most harrowing Nazi concentration camps in World War II. 
You can visit the grounds, as well as preserved cell blocks and objects related to the history of the camps. A visit encompasses both Auschwitz and Auschwitz II-Birkenau, and it is strongly recommended to visit both to get a full picture of the horrors that took place there. 
Be sure to dress accordingly, and reserve about a half-day for your visit. Take the train to Oświęcim and walk about 2 km to the Auschwitz I entrance or take a mini-bus directly from Kraków.    
---
33. Surgeons' Hall Museums – Edinburgh, Scotland
Suited for: Armchair medical professionals
Price range: € 
How to get there: Walkable from city center
Home to the headquarters of the Royal College of Surgeons of Edinburgh and one of the world's best pathology collections, the Surgeons' Hall Museum is a treat for those interested in medical history. 
Comprising three museums in one, the History of Surgery Museum, the Wohl Pathology Museum, and the Dental Collection, a ticket here is excellent bang for your buck.
No photography is allowed inside, but plan to spend two to three hours here. Located in Edinburgh's city center, it's easily accessible as you walk around town or a quick walk from the Waverley train station.
---
34. Victoria and Albert Museum – London, England
Suited for: Decorative arts fans
Price range: Free
How to get there: South Kensington stop (District, Circle, Piccadilly lines)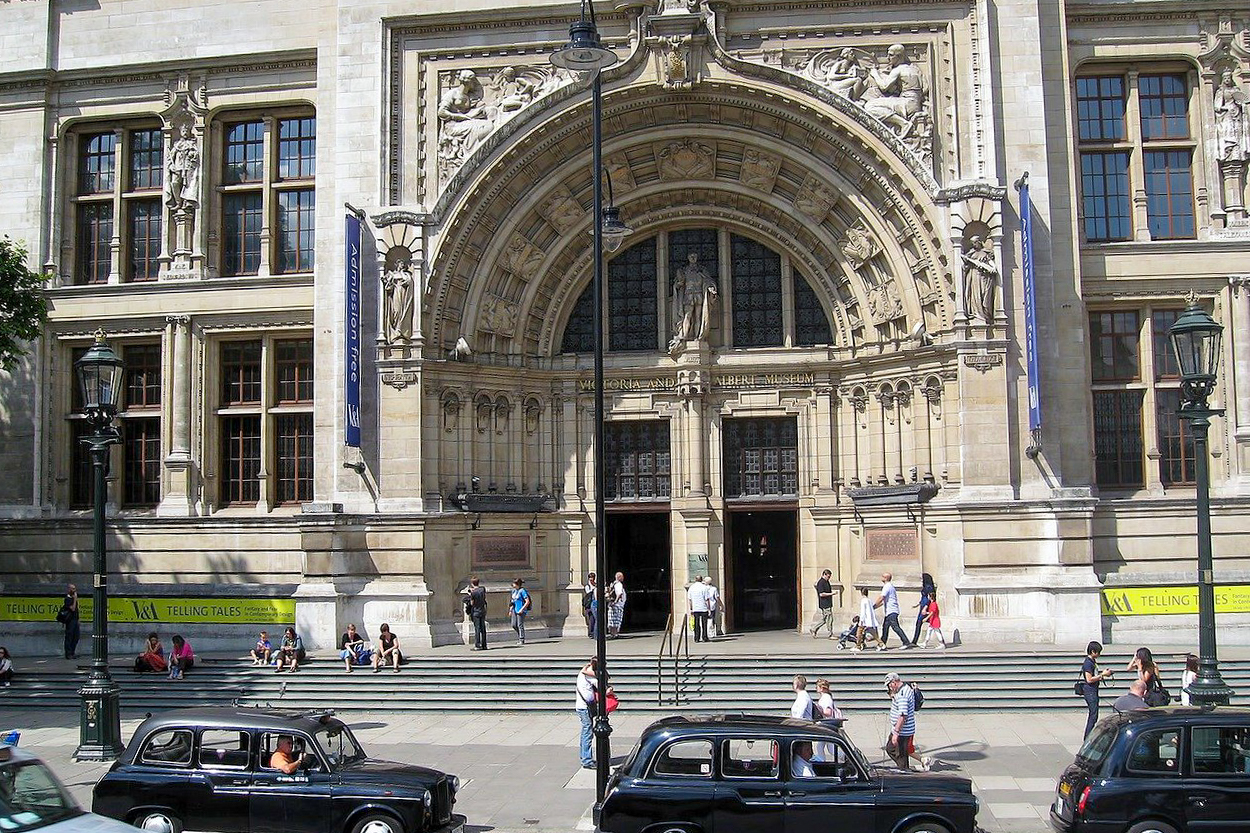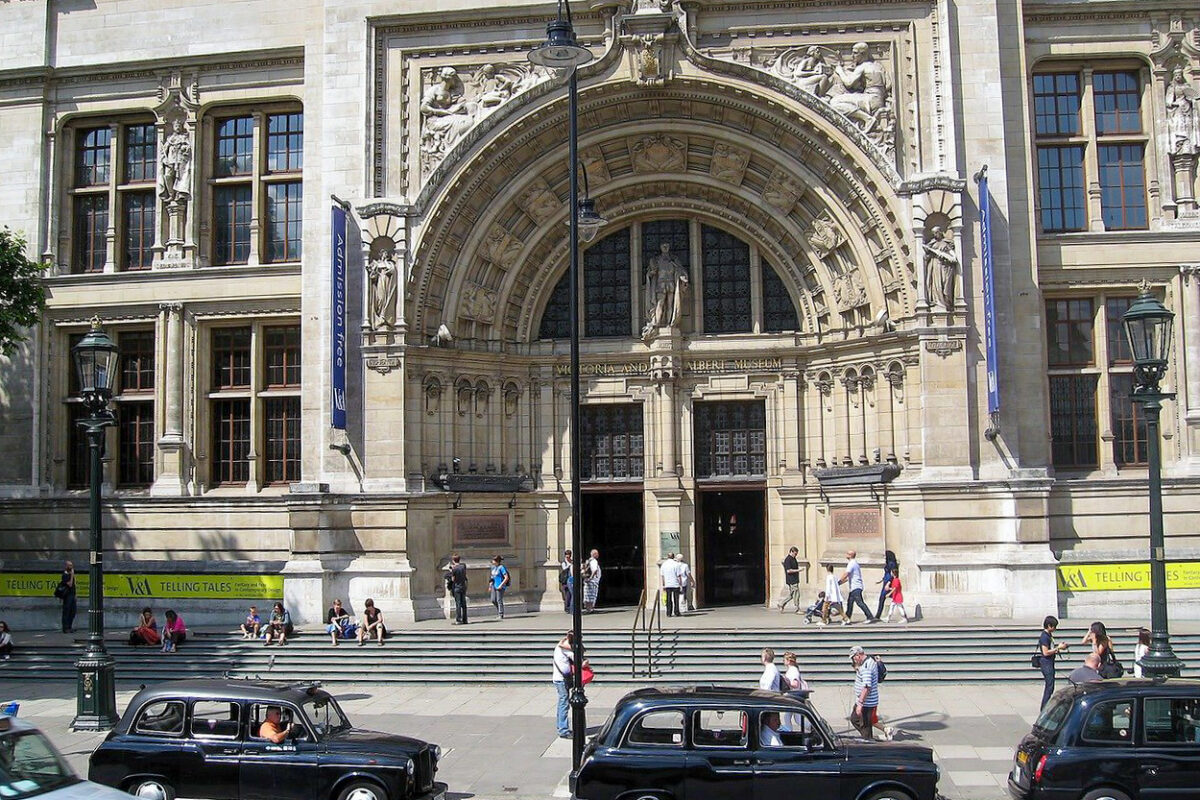 The largest museum in the world for the decorative arts, the V&A is absolutely magnificent, and a treat to visit just as much for the building it sits in as for the 2.3 million objects on display. In particular, be sure to look up at the sumptuous frescos adorning the ceilings, and then down at the gorgeous tiles on the floor. 
It's worth planning your visit depending on your interests, but a few don't-miss attractions include the fantastic reproductions of famous sculptures in the Cast Courts; Canova's Three Graces sculpture; the Chihuly chandelier in the main entrance; and of course the variety of rooms showcasing fashion and jewelry through the ages, a special focus of the V&A. 
---
35. House of Terror – Budapest, Hungary
Suited for: History buffs
Price range: € (Reduced admission for EU/EEA citizens) 
How to get there: Walkable from city center or Oktagon tram stop 
Serving as a memorial to those killed during fascist and communist times in Hungary as well as an educational space, the House of Terror Museum is a great way to learn about 20th-century Hungarian history. 
Housed in a building that served as a torture, incarceration, and execution space during these regimes, the museum has repurposed the space to show the human toll and suffering faced by several decades of fascist and communist rule. You can still visit the cells in the basement, and learn more about those killed. 
---
36. The Retro Museum – Varna, Bulgaria
Suited for: Vintage car fans 
Price range: € 
How to get there: Avtogara stop (Buses 8, 18A, 22, 41, or 148)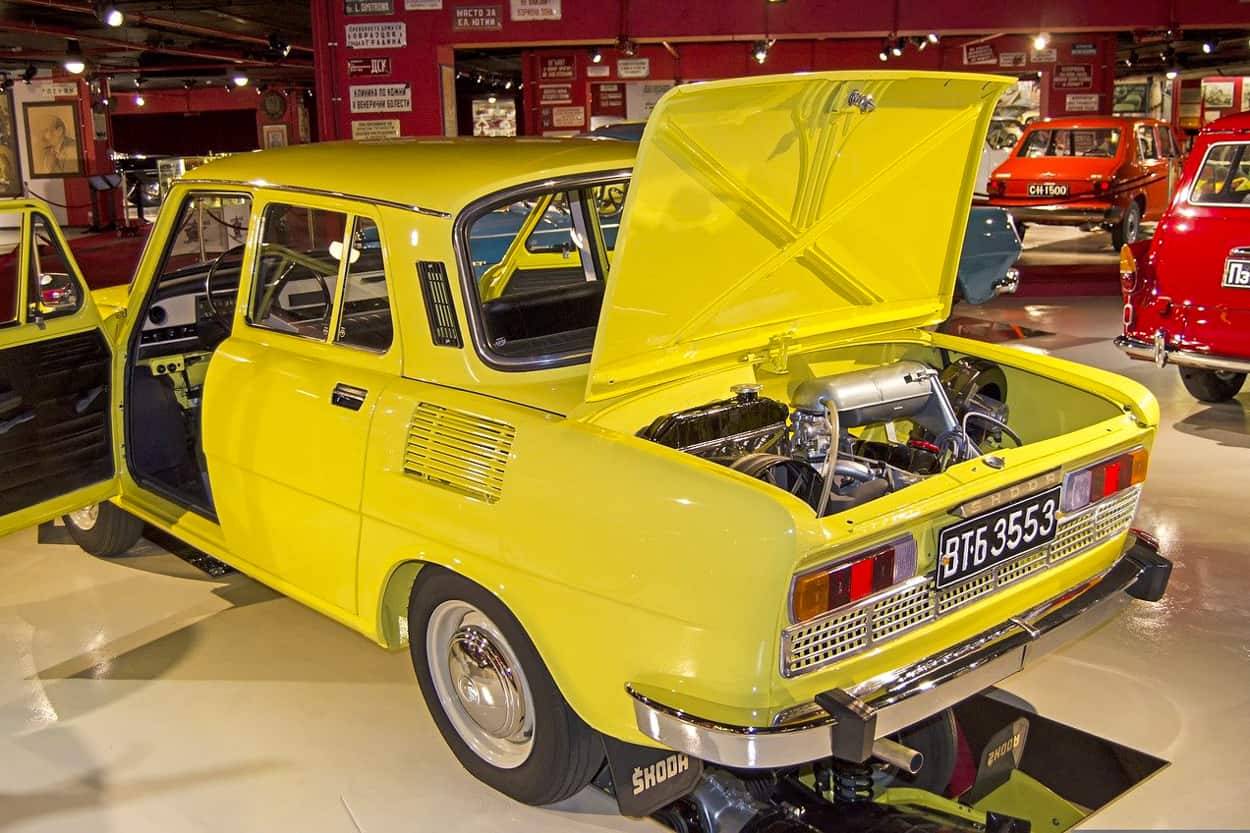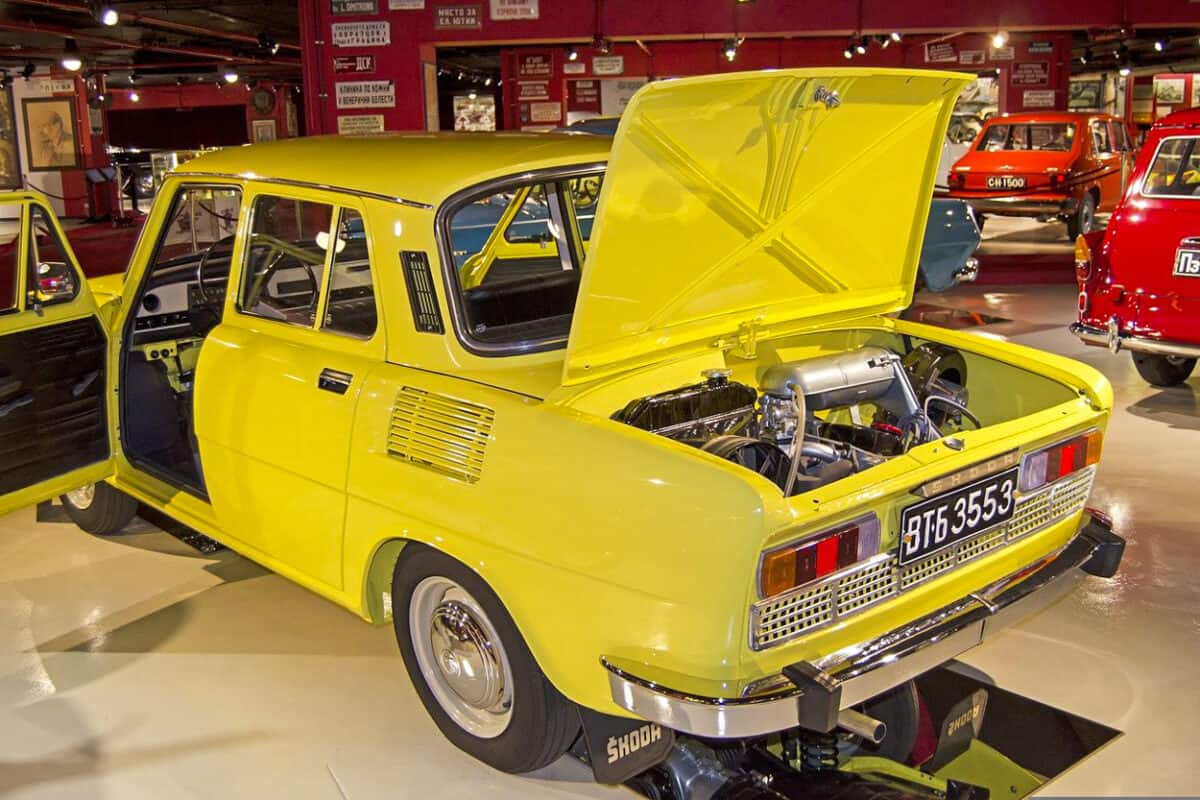 A homage to Communist-era cars, motorcycles, and other vintage goods, you'll feel like you've stepped back in time at the Retro Museum. The retro cars are lovingly restored and in flawless condition, and a variety of other household items are on display to showcase life under Soviet rule. There are vacuum cleaners, cosmetics, and old-school cigarettes from Poland or East Germany, imports from Russia, and even a full-sized limo. 
Additionally, life-sized wax figurines of influential figures of the time add an element of whimsy. Conveniently located inside Varna's Grand Mall, it's easy to tack on a visit while you're doing some shopping. 
---
37. Museum of Broken Relationships – Zagreb, Croatia
Suited for: Nosy (or curious!) folks
Price range: € 
How to get there: Walk from Zagreb ban Jelačić square
Housed in a baroque-era palace, the Museum of Broken Relationships accommodates a quirky collection of letters and other personal objects belonging to former couples or lovers. The museum commemorates 'failed love', and each object has a synopsis with the story of what happened. 
Split into material, virtual, and confessional sections, you can explore physical items, uploaded items, and leave your own items or memories of past loves. Located in Zagreb's Upper Town, it's an easy walk there as you explore the city's other attractions.
---
Spread out across the continent, there are countless incredible museums in Europe. In addition to being a fantastic way to see some of the world's foremost art, historical effects, and cultural contributions, museums are also a perfect rainy day stopgap, as well as a way to really get to know the culture of the country you're visiting. 
We'd love to hear about your favorite European museums, from the hidden gems to the must-sees that complete your bucket list. Share your favorite memories with us in the comments!