Did you know that there are loads of bases for digital nomads in Europe? Europe has a variety of cities that offer lower-cost long-term stays, super-speedy internet connectivity, and ultra-hip coworking spaces where you can reserve desks, socialize with other digital nomads or network with clients at tailored events. 
It may seem too good to be true… but it's possible to work as well as enjoy all the cultural offerings, things to do, and cuisine that Europe's best cities have to offer.
Digital Nomad Visas, or short-term residence permits tailored to remote workers, are also becoming much more common, simplifying the process of taking this step. If you're considering the remote work lifestyle, check out these amazing digital nomad cities in Europe.
---
Related: (opens in new tab)
---
Top Cities for Digital Nomads in Europe
1. Budapest, Hungary
Eastern European gem Budapest often tops the list for best digital nomad destinations in Europe, and for good reason. Budapest truly has it all – low cost of living (it's one of the cheapest cities in Europe), pleasant weather, favorable exchange rate, fantastic public transportation, great food and wine, and, to top it all off, gorgeous architecture on both the Buda and Pest sides of the Danube River. 
There is fabulous nightlife at its bars, clubs, and 'ruin pubs'. And, its location as a Schengen Area capital city makes travel to other parts of the EU seamless. Budapest also offers several cool coworking spaces, such as Impact Hub, Kubik, and Kaptar, all located near the city center. 
Hungary offers a special digital nomad visa, called a White Card, especially for non-EU citizens. It allows you to live in Hungary for one year (with the possibility to extend to a second year), provided you are doing remote work (i.e., not working for a Hungarian company). 
The only downside is that there is an income requirement of €2000/month that you must show retroactive proof of, as well as proof of health insurance and a valid passport. Couples must apply separately.
---
2. Lisbon and Porto, Portugal
Portugal is another fantastic location for digital nomads, and also offers its own digital nomad visa. The visa allows you to stay for two years and has a monthly income requirement of only €635. You must have proof of European travel insurance, health insurance, and complete a criminal background check to apply. Portugal is a great destination for those seeking to take a break from working (or maybe even retire early) due to the lower income requirement.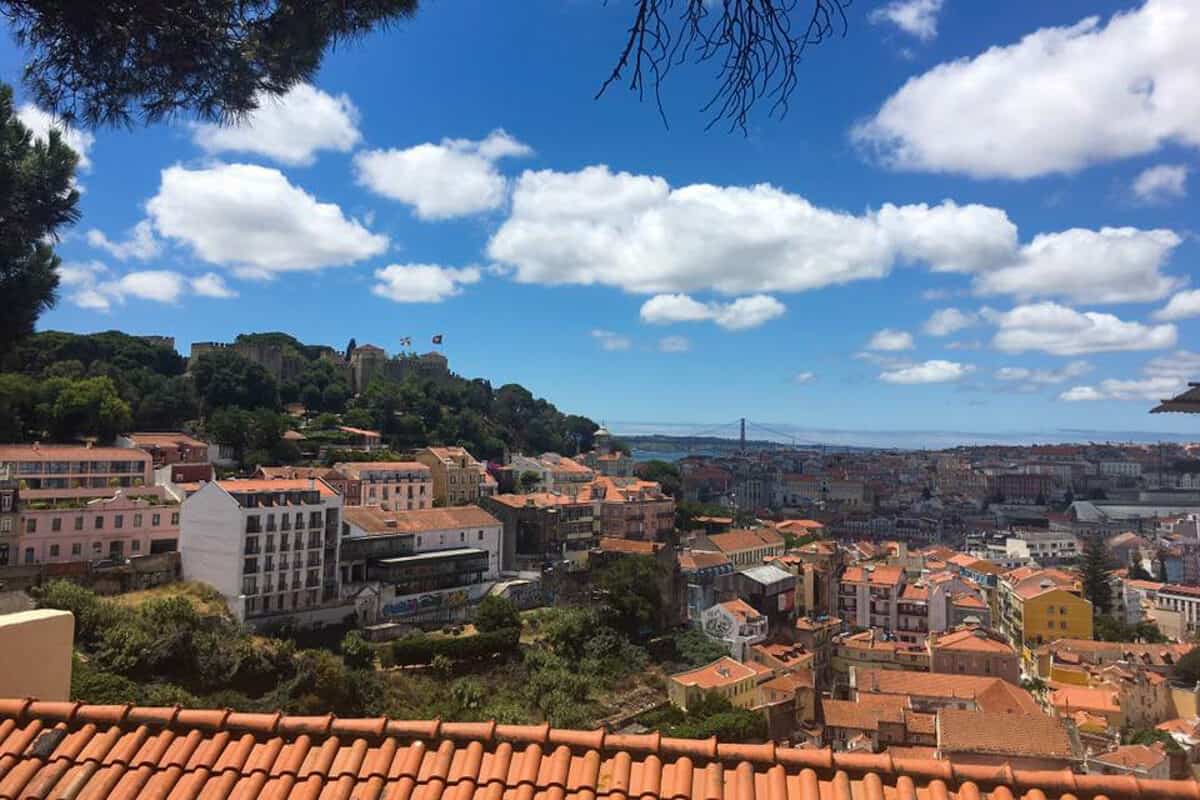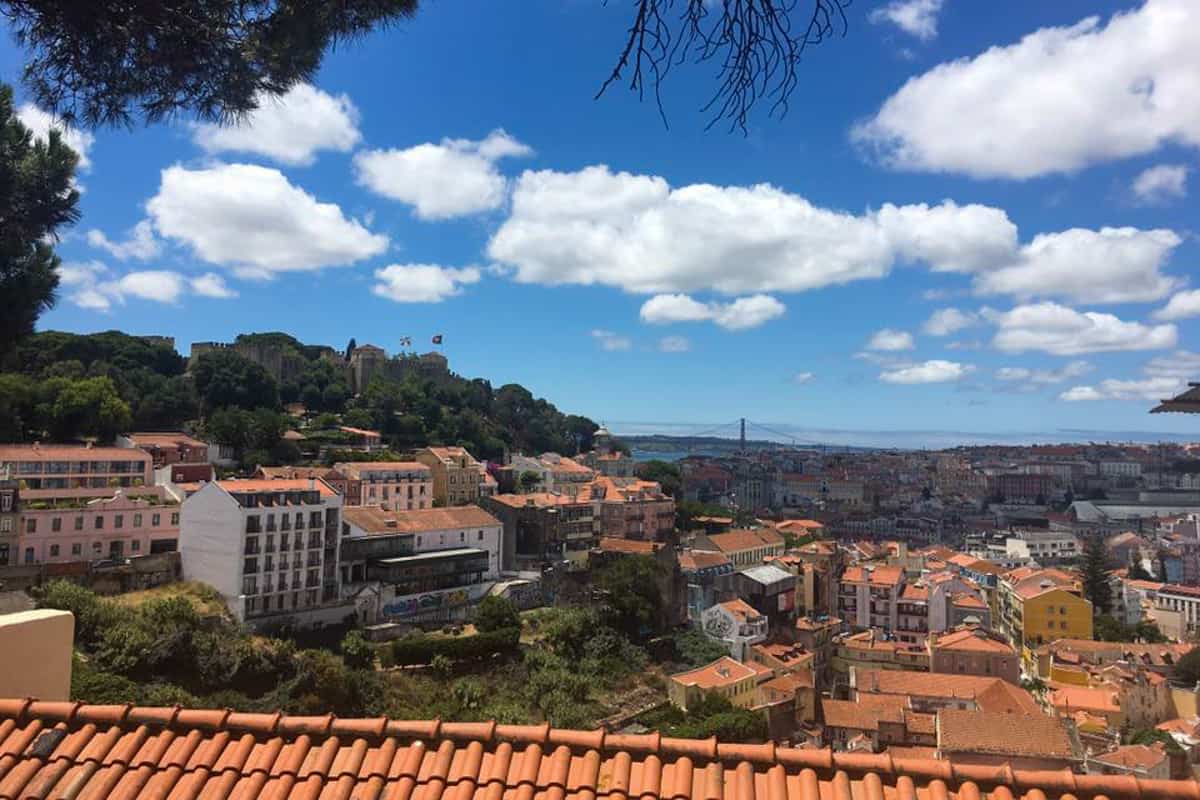 For lovers of the ocean, fresh seafood, and waterfront nightlife, check out Porto. Eminently walkable, postcard-perfect, and featuring a thriving expat community, Porto is a great choice if living in a bigger city feels a bit daunting. The weather is gorgeous year-round, the area is safe and secure, and there are several cool coworking spaces to check out, including Porto i/o and Typographia Cowork. 
If you're seeking a more urban lifestyle, consider Lisbon. Cost-of-living is a bit higher than in Porto but brings with it more traditional 'city' amenities. Also coastal, Lisbon has similar perks to Porto in terms of weather, cuisine, and nightlife, but offers more in terms of museums and other cultural opportunities. There are trendy coworking spaces galore, like cool café Outsite; Second Home, run by TimeOut Market; and, most intriguing, Surf Office, which offers surfing classes and other fun activities.   
---
3. Barcelona, Spain
Barcelona, located in northeastern Spain, may well be every digital nomad's dream. Bursting with art, culture, gastronomy, and sunshine, as well as an established expat community, Barcelona is a popular choice for a reason. Regrettably, its popularity has led to an uptick in prices, so you may find yourself paying more for amenities like rent and utilities than in other places on this list. Barcelona is also a massive city, and that comes with its own issues, like pickpocketing, scams, and petty crime.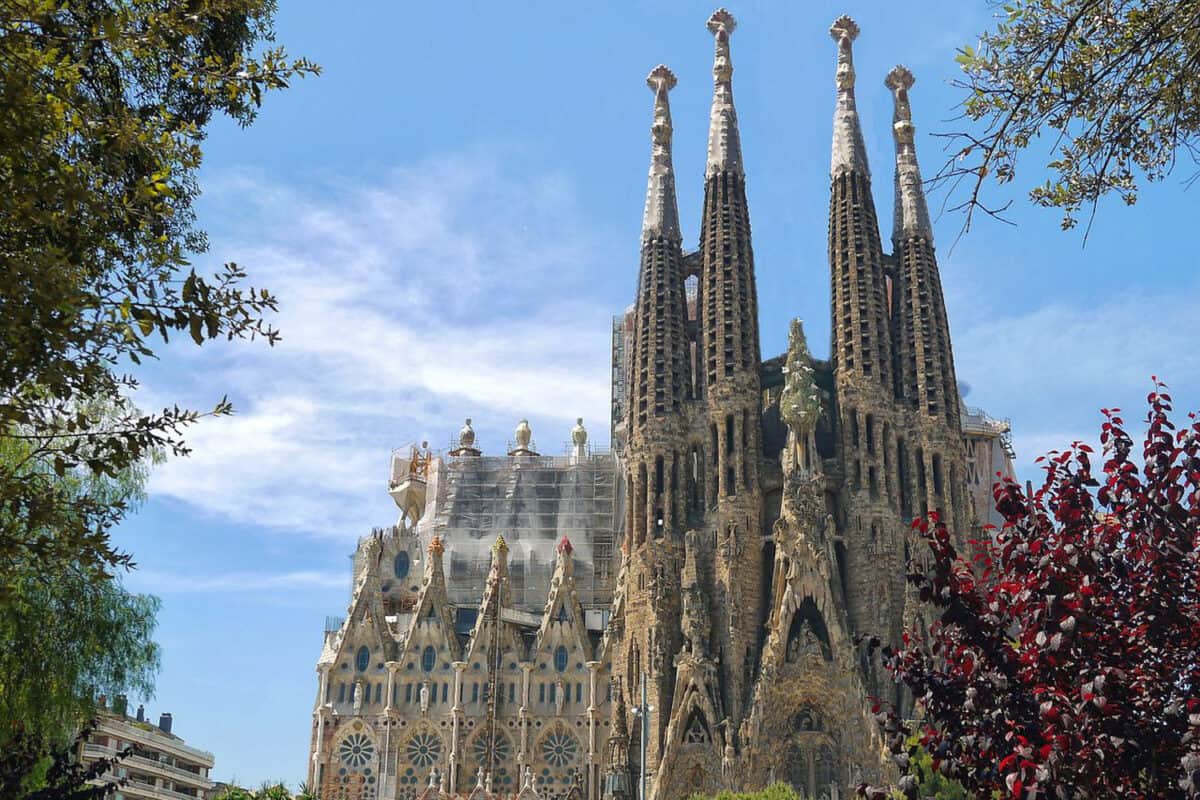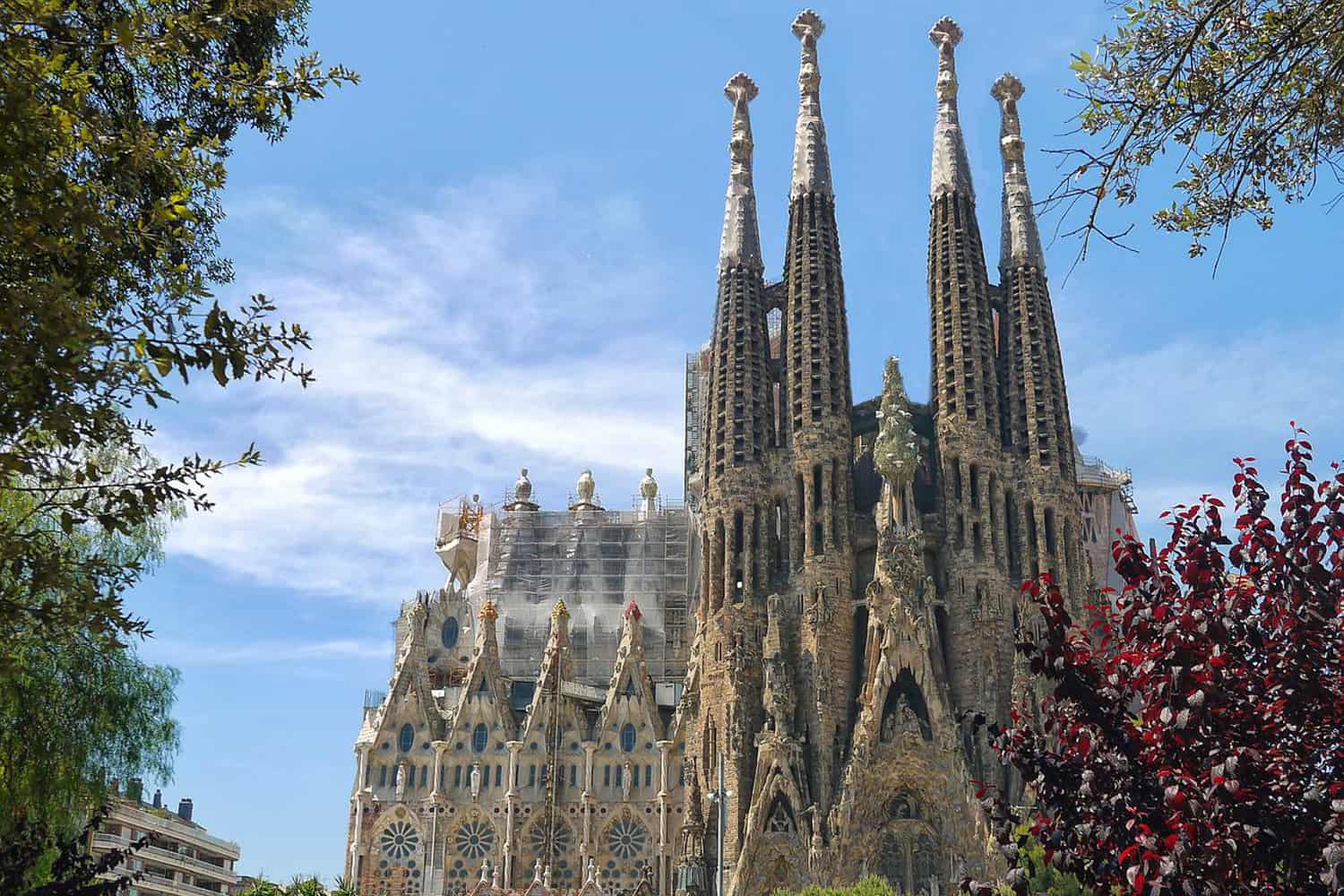 However, the perks are definitely there – to name a couple; a robust public transportation system and lots of opportunities for networking at its huge quantity of coworking spaces. A few cool ones to check out include La Vaca Coworking, Makers of Barcelona, and CahootCoworking. Additionally, Barcelona Coworking Days offers free meetups at different spaces so you can try several without commitment. The Catalonia region is thriving economically and is a great hub for startups and creative minds from all over the world. 
Note that Spain has not yet released its digital nomad visa, but the good news is that it will be implemented soon and has fantastic perks. For starters, it's for a term of five years and will allow digital nomads to qualify for a special non-resident income tax regime. Stay tuned!
Also read: 10 free things to do in Barcelona.
---
4. Tbilisi, Georgia
Tbilisi may be a more under-the-radar digital nomad spot for now, but its low cost of living, favorable exchange rate, and hip city center signal that its popularity is growing rapidly. Indeed, Tbilisi is often predicted to be the next major digital nomad hub.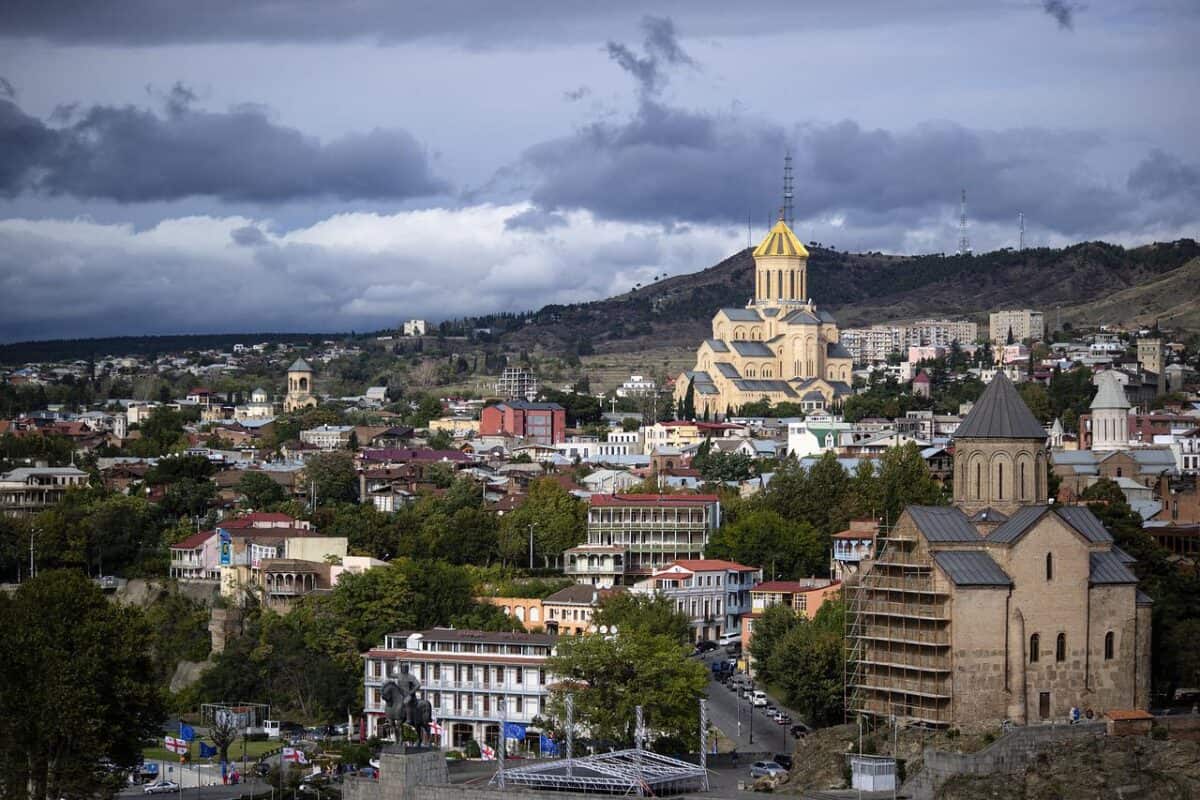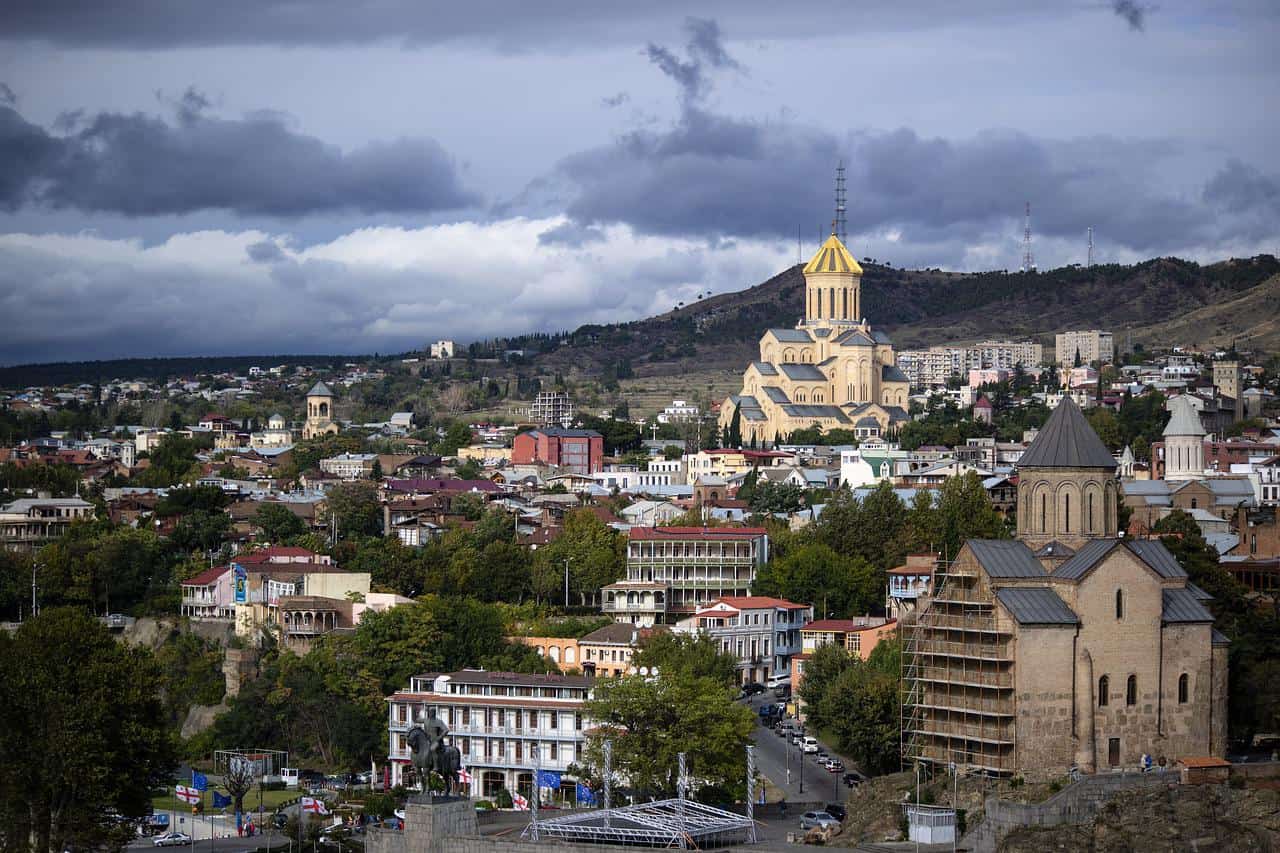 Mixing European and Asian cultures, Georgia is in a class all its own – and spending some time there is a great way to explore the Caucasus, experiencing something different from Western Europe while still remaining close by. With a wide range of restaurants, nature spots, flea markets, and bars to explore, you certainly won't be bored here. 
Tbilisi is a great representation of the country's status as a post-Soviet success story. It has a laid-back vibe, beguiling architecture, and many places to meet other digital nomads and expats alike, from coworking spaces like Impact Hub at Fabrika or LOKAL Tbilisi to yoga classes and hiking trips. 
The government has invested quite a bit in public transportation, both within Tbilisi and regionally, and it also remains super affordable. While there are some ongoing border disputes with Russia, Tbilisi is considered very safe, and Georgians have the reputation of being warm and friendly. Speaking of warmth, Tbilisi has a mostly Mediterranean climate, but there are still possibilities for skiing and other winter sports in the colder months – a win-win!  
Intriguingly, Georgia allows over 90 nationalities to stay visa-free for a year as part of its Remotely from Georgia government program. Coupled with an ultra-low cost of living and tax exemptions for foreign-earned income, it's easy to see why Georgia is such an up-and-coming destination. 
---
5. Tallinn, Estonia
The first-ever program for digital nomads was introduced in Northern European gem Estonia in 2014, and capital city Tallinn has led the way ever since. There is a super-developed coworking infrastructure in its fairytale-like Old Town, with hip places like Lift99 and Work27, or you can even incubate your own startup with the help of Tehnopol Startup Incubator.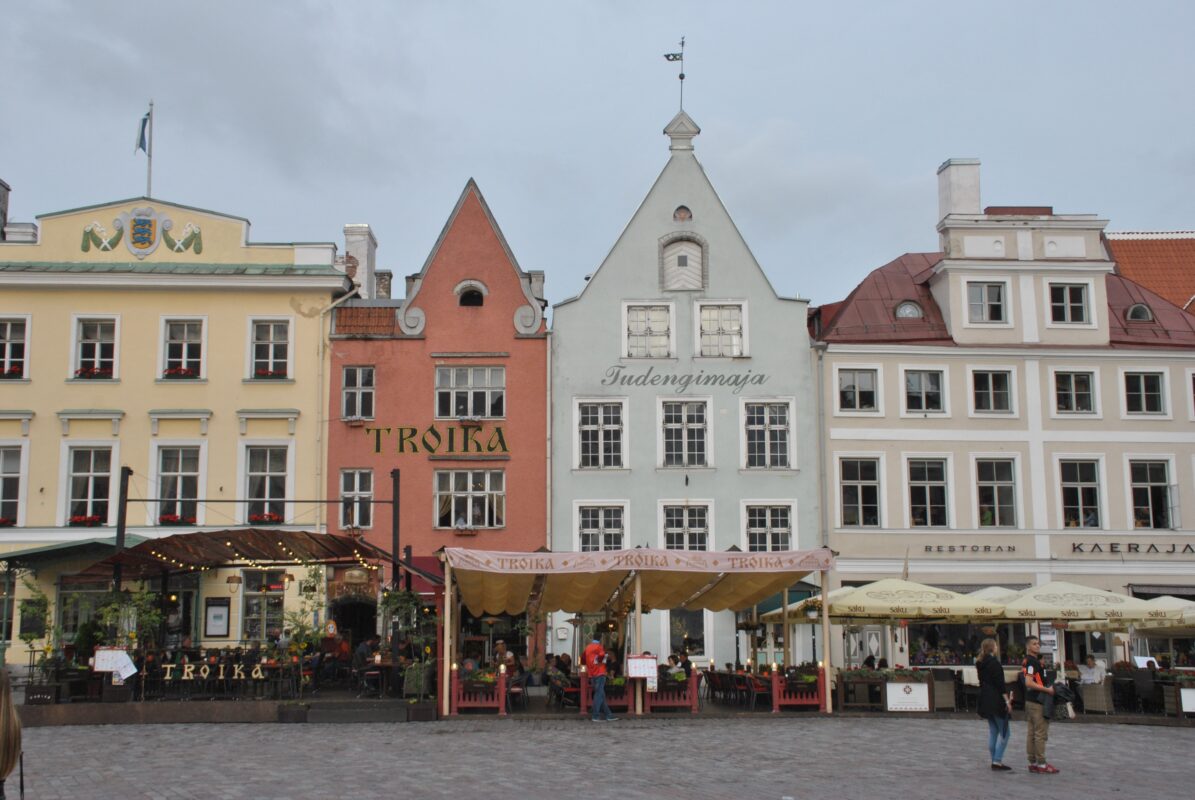 Estonia also has mild summers and cozy, snowy winters – while it does get cold, nothing beats a beautiful snow day there. The opportunities for hiking, camping, and enjoying natural offerings are unparalleled, especially along its thousands of tiny islands and inlets.
If you're seeking to open your own business, the Estonian government offers the e-Residency program, a way to open an EU-based business from anywhere in the world through a fully digital identity. Relatedly, Estonia has prioritized digitization and WiFi, making it ultra-connected and a fantastic place to work from. 
Estonia's digital nomad visa allows you to stay in the country for one year, but keep in mind that the monthly income level is quite a bit higher than in other countries, at €3,500. This reflects a higher cost of living in general, but the quality of life is fantastic if it fits your budget. 
Read more: Top things to do in Tallinn, Estonia.
Interested in other destinations for remote workers?
---
6. Split and Zagreb, Croatia
Adriatic beauty Croatia was one of the first countries in Europe to offer a designated digital nomad visa, which allows you to stay in the country for one year if you meet the income requirement of €2,370 per month. Its currency, the kuna, has a very favorable exchange rate with the euro or USD, and while the cost of living has increased in recent years, the country still remains quite affordable.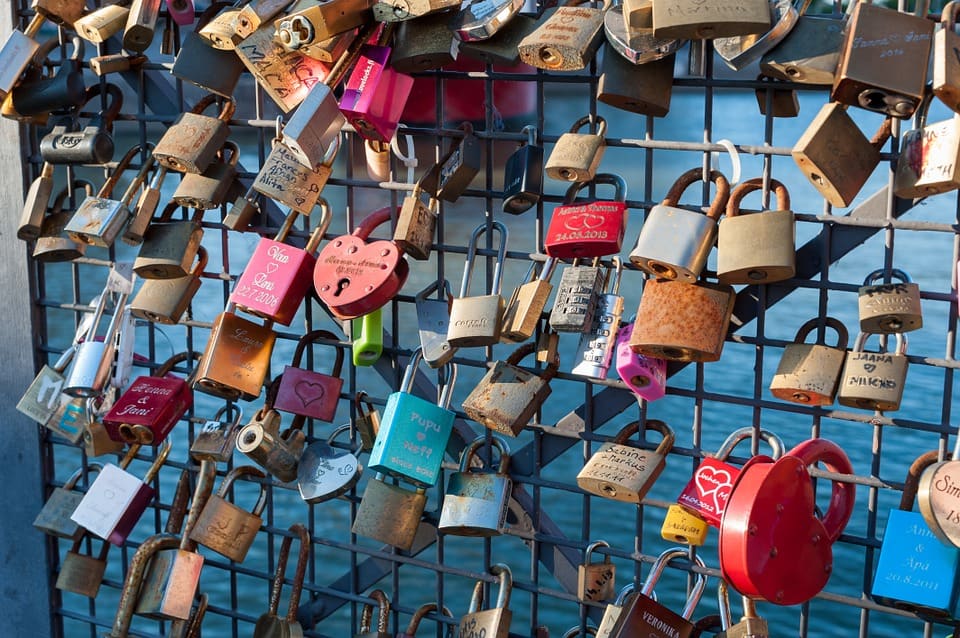 Teeming with history, great food, delicious wine, and featuring gorgeous weather year-round, Split is a great place for digital nomads. While it doesn't have as many coworking spaces as other places, they certainly do exist (Amosfera Coworking and Saltwater Split being particularly popular), and there are a huge amount of 'laptop-friendly' cafés to settle in at as well. Split has more of a large town vibe than a city, and the pace of life in shoulder season and off-season is calm and laid back. 
However, keep in mind that Split and other Croatian destinations like Dubrovnik get extremely crowded in the summer peak season, and their small size can see a decline in the quality of life for residents. 
For those seeking more of a big-city vibe, consider the capital city Zagreb instead. While it doesn't have the charming coastline, it is a beautiful city in its own right, with loads of museums, shopping opportunities, and a low cost of living for a very high quality of life. Hub385 is a multi-story coworking space that has a lot of networking opportunities and events, and Zagreb overall is a friendly, open, and beautiful city. 
---
7. Belgrade, Serbia
Serbian capital Belgrade has sought to totally reinvent itself in recent years, positioning itself at the "forefront of the digital revolution" through its Belgrade Gets Digital program. Belgrade is home to a variety of startups and serves as a regional IT hub in the Balkans, with lots of opportunities for remote work and coworking, and dozens of coworking spaces, meetup opportunities, and networking groups for IT professionals, creatives, expats, and beyond.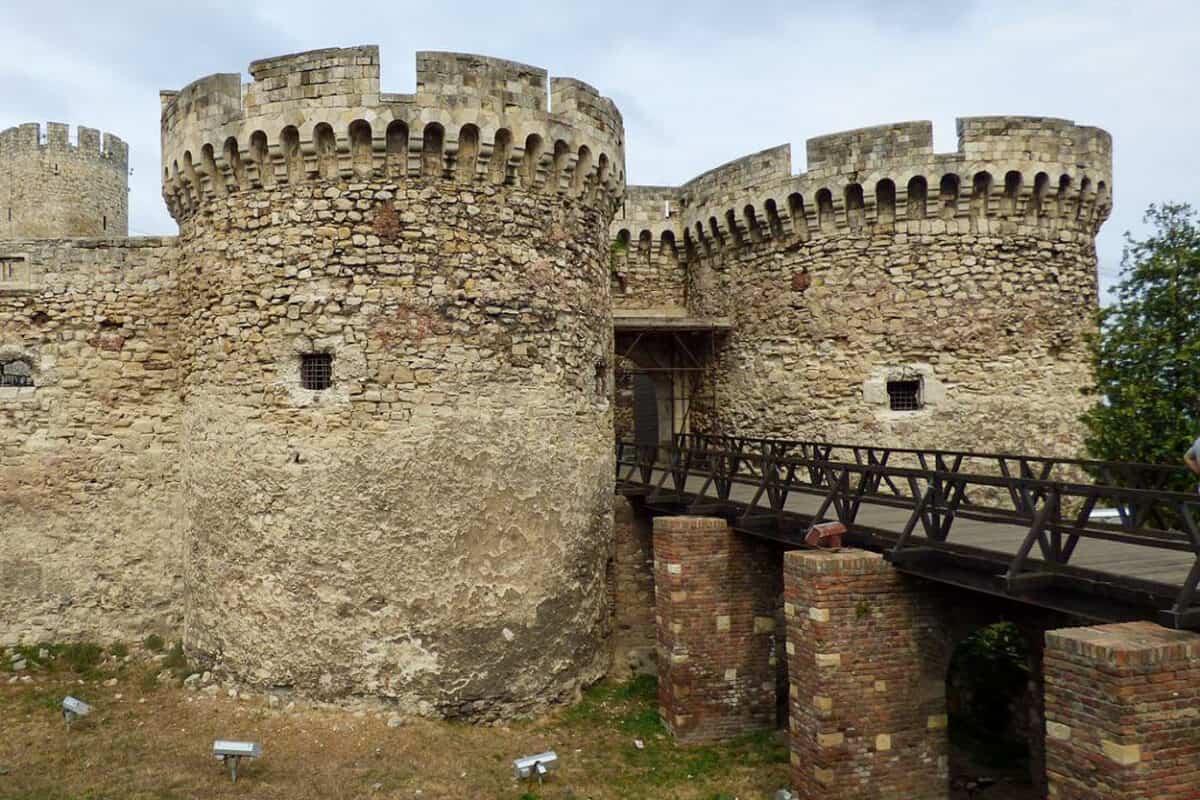 The Serbian capital took modernization and digitization seriously, and it shows – the high-speed internet is ultra-reliable, and the city is a fabulous place to work. 
Belgrade is a beautiful city, known for its architecture and street art. While it doesn't have as much to do as other cities in Europe, the low cost of living and fantastic environment for remote work makes it an ideal location for those really seeking to get work done. While Serbia does not have a dedicated digital nomad visa like other countries do, it is fairly seamless to get short-term and long-term visas, depending on your country of origin and the length of your stay. 
---
8. Paros and Athens, Greece
No list of digital nomad dream spots would be complete without a Greek island or two, and Paros is a great place both to relax and unwind, but also to get to work. A little less congested than Santorini and a little less wild than Mykonos, Paros has fantastic seafood, quaint fishing-town vibes, and lots of the adorable blue-and-white houses the islands on the Aegean Sea are known for in towns like Naousa.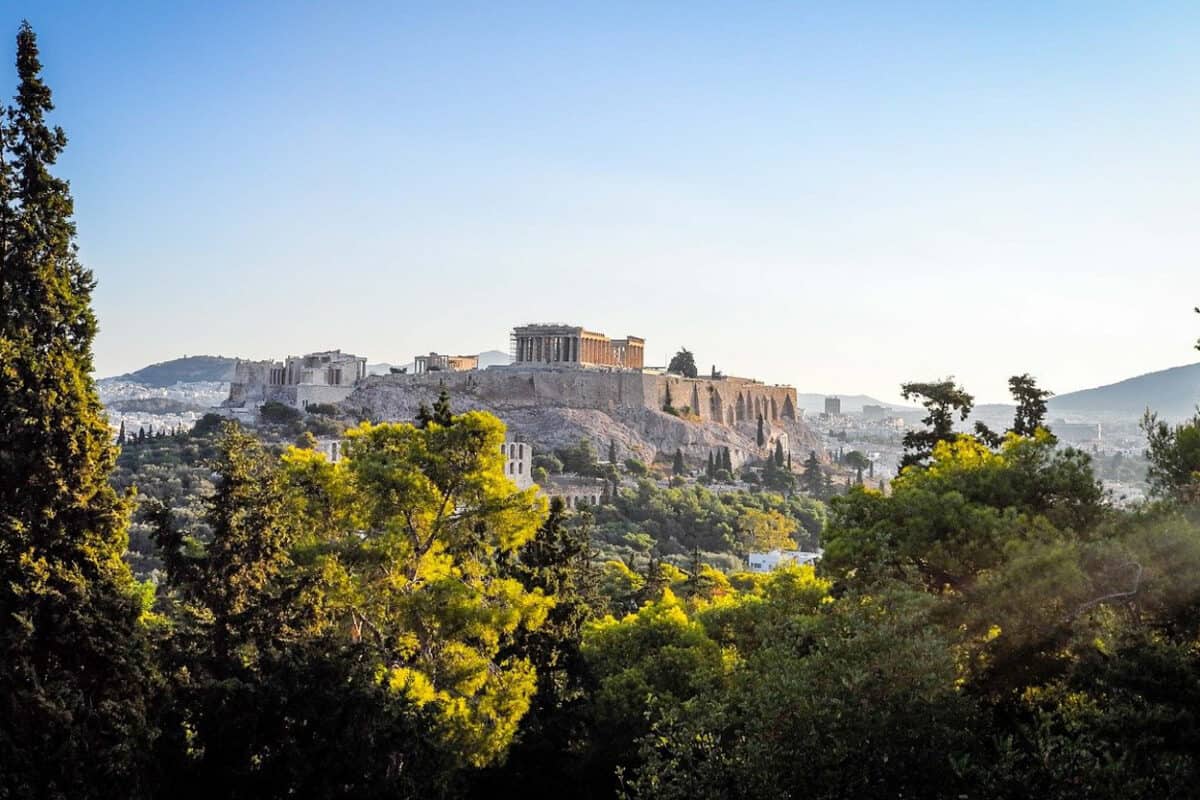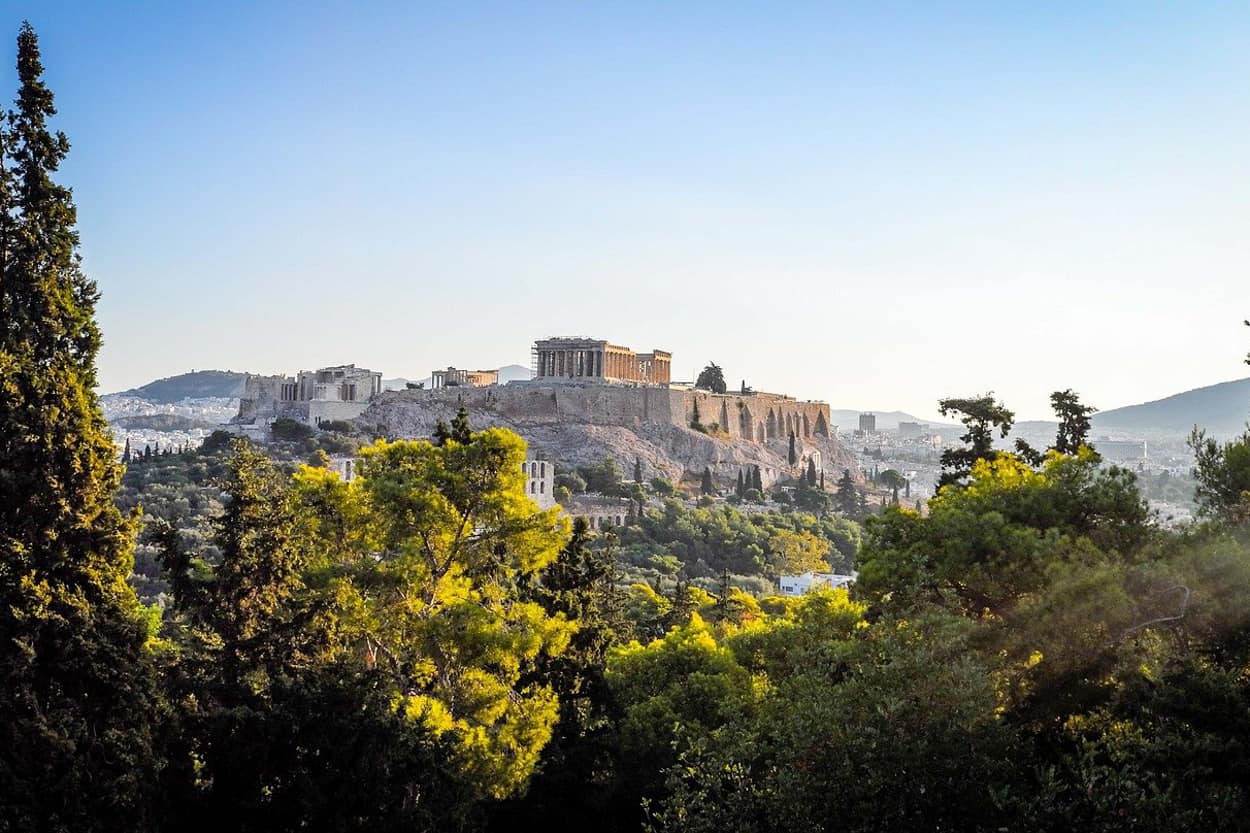 Coworking spaces don't quite exist yet, but the popularity of Paros among digital nomads suggests some will surely open up soon. In the meantime, there are plenty of cute, laptop-friendly cafés where you can enjoy the infamous Greek hospitality while you work. 
The Greek government offers a digital nomad visa, valid for one year with the possibility of a one-year extension, provided you can prove you make €3,500 per month and have proof of health insurance and a medical certificate. 
Note that similarly to Croatia, small-town island living comes with its challenges in the summertime. You may want to consider Paros in shoulder season or off-season to avoid over-crowdedness. It is also important to remember that price jumps during peak season. 
Relatedly, while the internet connection on the mainland is quite high-speed, it usually only gets to between 50 and 75 Mbps on the islands. If you're planning to work from your accommodation, ask the rental agency to run a speed test to be on the safe side. 
If the price point and slower internet connection mean that the Aegean Islands won't be a good fit for your budget or work style, mainland Greece is still a great option. With a sunny, Mediterranean climate and the same delicious cuisine and unforgettable hospitality (but at a slightly lower price-point), don't rule out Athens. 
While known for its jaw-dropping history and ancient architecture (like the Acropolis and the Parthenon), Athens is every bit the modern city, with fast internet, fantastic nightlife, and lots of coworking spaces like Impact Hub and The Cube. It's also cheaper than the islands, though with big-city risks of pickpocketing and petty crime, so don't leave that laptop or iPhone unattended. 
---
9. Oslo and Svalbard, Norway
You may think Scandinavia is automatically out of your budget, but it's possible to live in Oslo, Norway's capital, with some careful budgeting. While certainly not a cheap destination, Oslo offers super high-speed internet, lots of coworking spaces like 657 Oslo and Factory Tøyen, and often tops the list for best work-life balance. There is great public transportation, a calm and peaceful pace of life, and absolutely stupendous outdoor activities (both winter sports like skiing and warmer-weather pursuits like hiking.)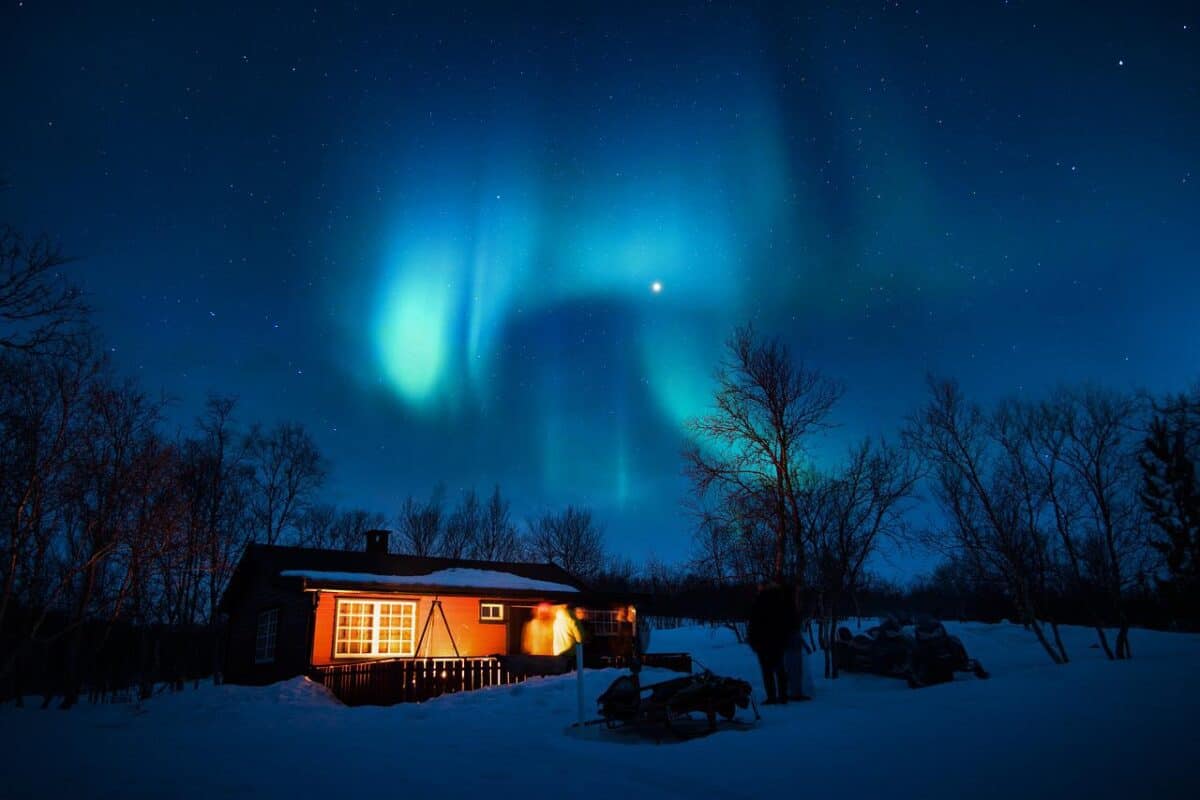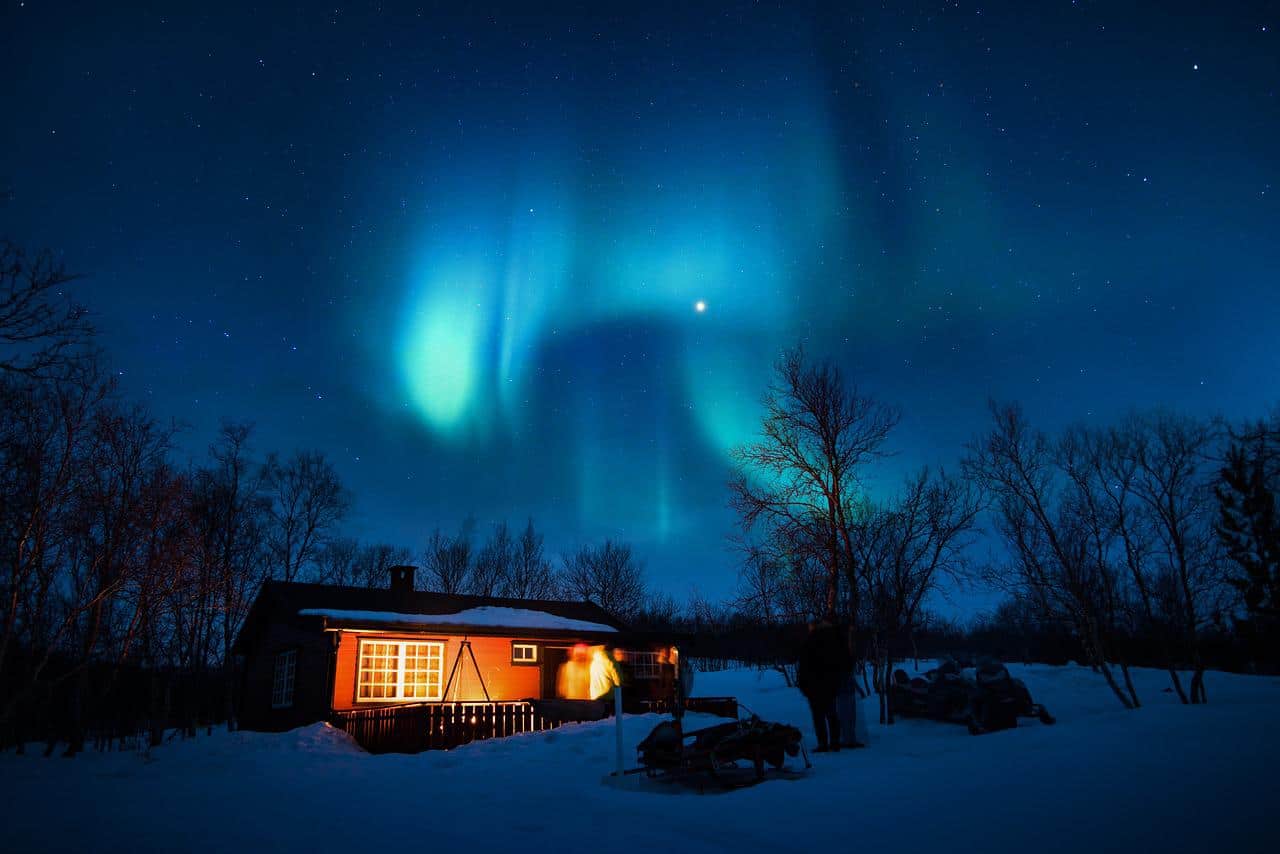 Norway's Independent Contractor Visa gives self-employed digital nomads the ability to stay two years, but you must prove that you have at least one Norwegian client and make at least €35,700 per year in order to be eligible, as well as meet certain educational requirements.
For an experience that will definitely be unique, consider Svalbard. Super far north and quite remote, anyone can live here visa-free, provided they can prove they're able to take care of themselves financially. Emotional well-being is also a factor here, as again, it's quite a remote destination with long, cold winters and a healthy population of polar bears. However, it's become a popular destination amongst digital nomads due to its visa-free status and the opportunity to connect with other remote workers seeking different experiences to big European cities. 
---
10. Prague, Czech Republic
Prague has the double bonus of being drop-dead gorgeous as well as relatively affordable, due to favorable exchange rates with its currency, the koruna. While it certainly gets more popular with each passing year, Prague is still a great option for digital nomads.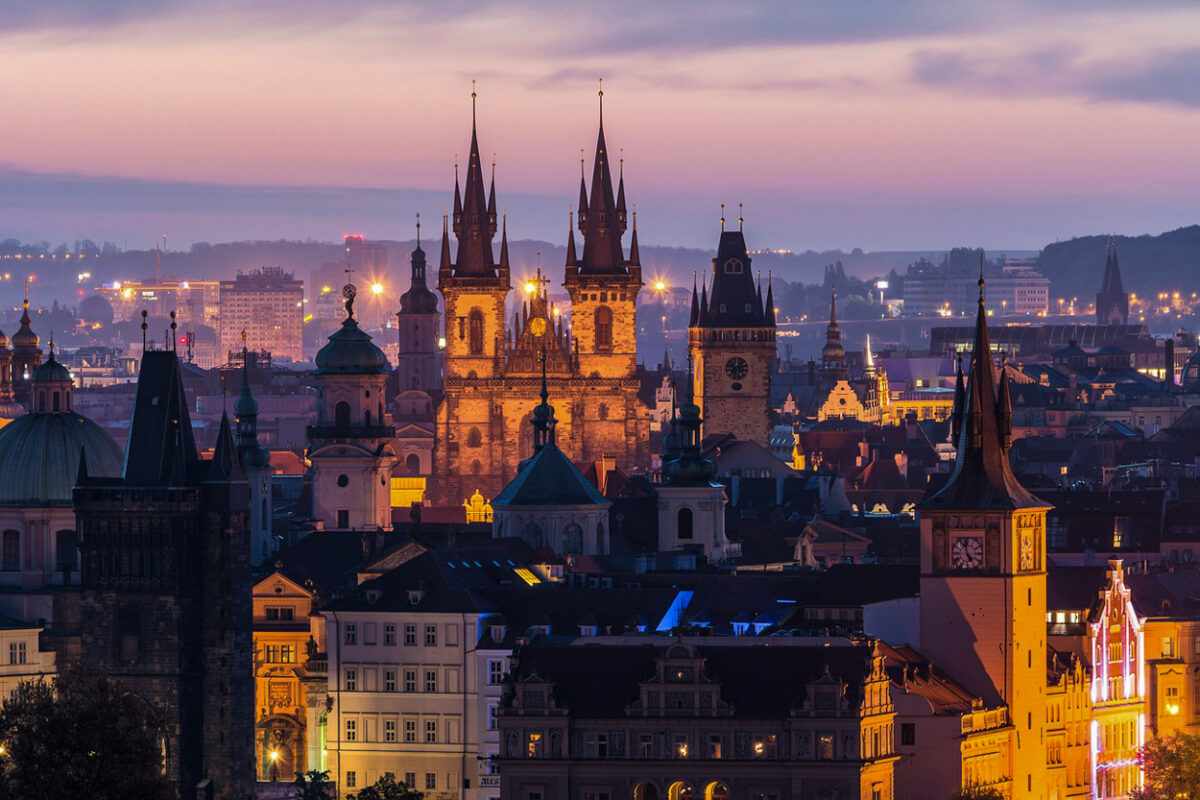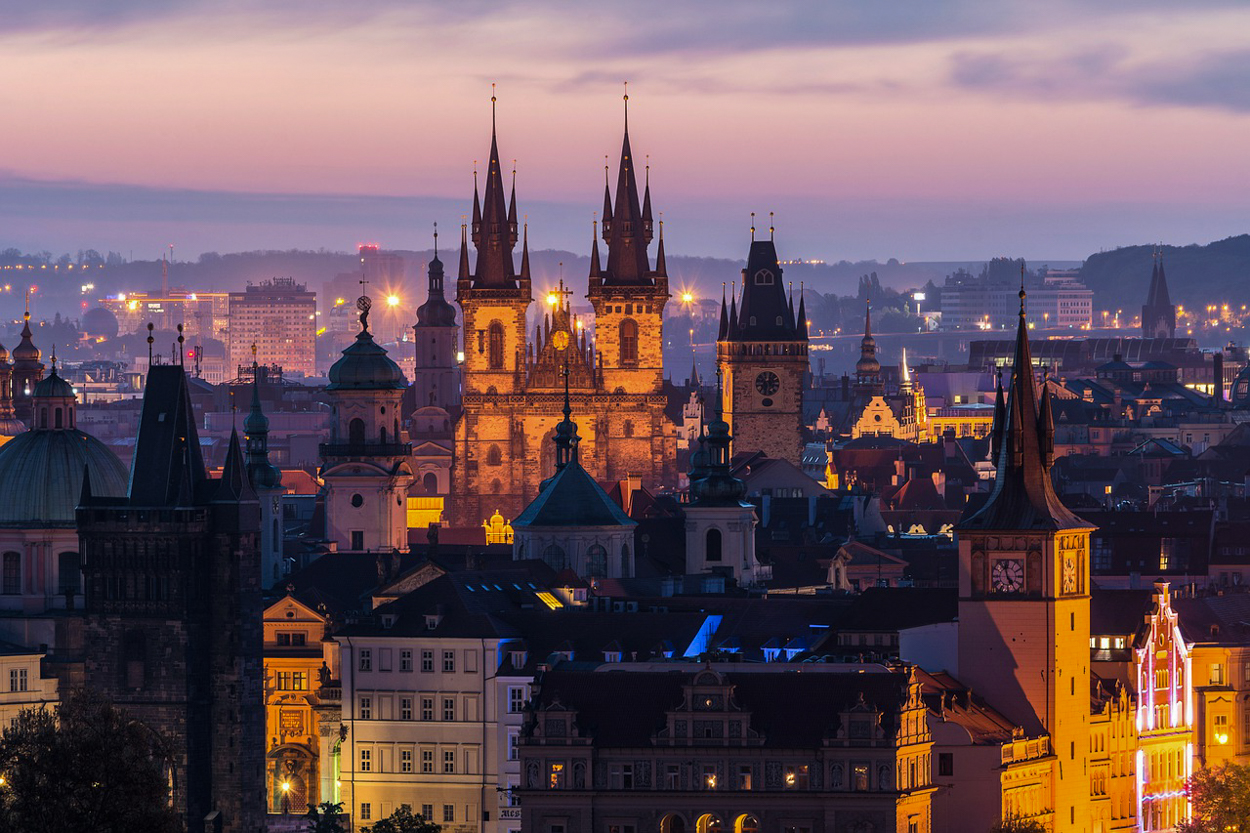 Its Old Town is among the most popular in Europe, and the city is very well-connected via buses and trams. It's also easy to get around Western and Eastern Europe via train or plane due to the Czech Republic's central location. 
Prague isn't a particularly big city, but still has the amenities of one– so you won't feel too overwhelmed while still getting the perks of city living. Coworking spaces like Locus Workspace offer English-language meetups and networking events, or those seeking something more upscale can check out Opero.    
The Czech Republic offers a digital nomad visa which is ideal for freelancers, called the Zivno visa. Short for Zivnostenske opravneni, it is a "long-term visa with a business purpose," popular among those teaching English or the self-employed. It allows you to live in the Czech Republic for one year, provided you have €5,500 in the bank, certified letters and proof of insurance, and a registered trade license – which can be a bit tricky. While theoretically possible on your own, many people recommend hiring a lawyer to help you with this part.
---
Europe is a great destination for digital nomads. Several cities make the cut as fantastic places to stay longer-term for a variety of reasons, from lightning-fast internet and low-cost accommodation to hip coworking spaces and a vibrant expat community. If you're thinking about trying out the digital nomad lifestyle, definitely consider one of the European cities above! 
Current remote workers, what do you think of our list? Let us know your favorite European cities for digital nomads in the comments below.