As you plan the backpacking trip of your dreams through Europe, accommodation is a crucial factor. Happily, the continent's diversity extends to accommodation and while the most budget-friendly accommodation choice for backpackers is likely a hostel, not all hostels are created equal! 
Unfortunately, there are some pretty terrible European hostels out there, with thin walls, below-standard cleanliness, and poor security. It's critical to do your research before booking and to help you get started, we've compiled a list of some of Europe's best hostels. Catering for a variety of different travelers from shoestring to flashpackers, you'll find a somewhere to inspire here!
---
Related: (opens in new tab)
Disclosure: Some links on this page are affiliate links. We always write our articles before checking if affiliate links are available.
---
Hostels in Europe: The Ultimate Guide
🛌 Best Hostels in Europe: Quick Answers!
---
23 Best Hostels in Europe for Backpackers
Location: Amsterdam, Netherlands
Price range: €–€€
Best feature: DJs and themed parties
Compare prices💰: Booking.com | Hostelworld | Expedia
The Flying Pig is definitely the place to be for party lovers. While their uptown location (overlooking the Vondelpark, near Amsterdam's best museums) is more relaxed, their downtown location is where the party gets started. 
Featuring free linen, free breakfast, kitchen access, and a book exchange, the in-house bar and the hostel's location is what draws many guests. They offer themed party nights, DJs, and easy access to hotspots like the Red Light District and Dam Square.
---
Location: Stockholm, Sweden
Price range: €–€€
Best feature: Sauna
Compare prices💰: Booking.com | Hostelworld | Expedia
City Backpackers is located in the hip area of Norrmalm, a stone's throw from many of Stockholm's best attractions. Featuring super-comfortable beds and rooms, a cozy café and outdoor seating area with free coffee and tea 24/7, and access to a huge common room, kitchen, and even a sauna, this hostel has so many perks that you may find it difficult to leave! 
Additionally, the staff offers a wide variety of free or cheap events, making this hostel a great place to meet new people and an ideal place for Europe's digital nomads. 
---
Location: Barcelona, Spain
Price range: €–€€
Best feature: Downstairs common area
Compare prices💰: Booking.com | Hostelworld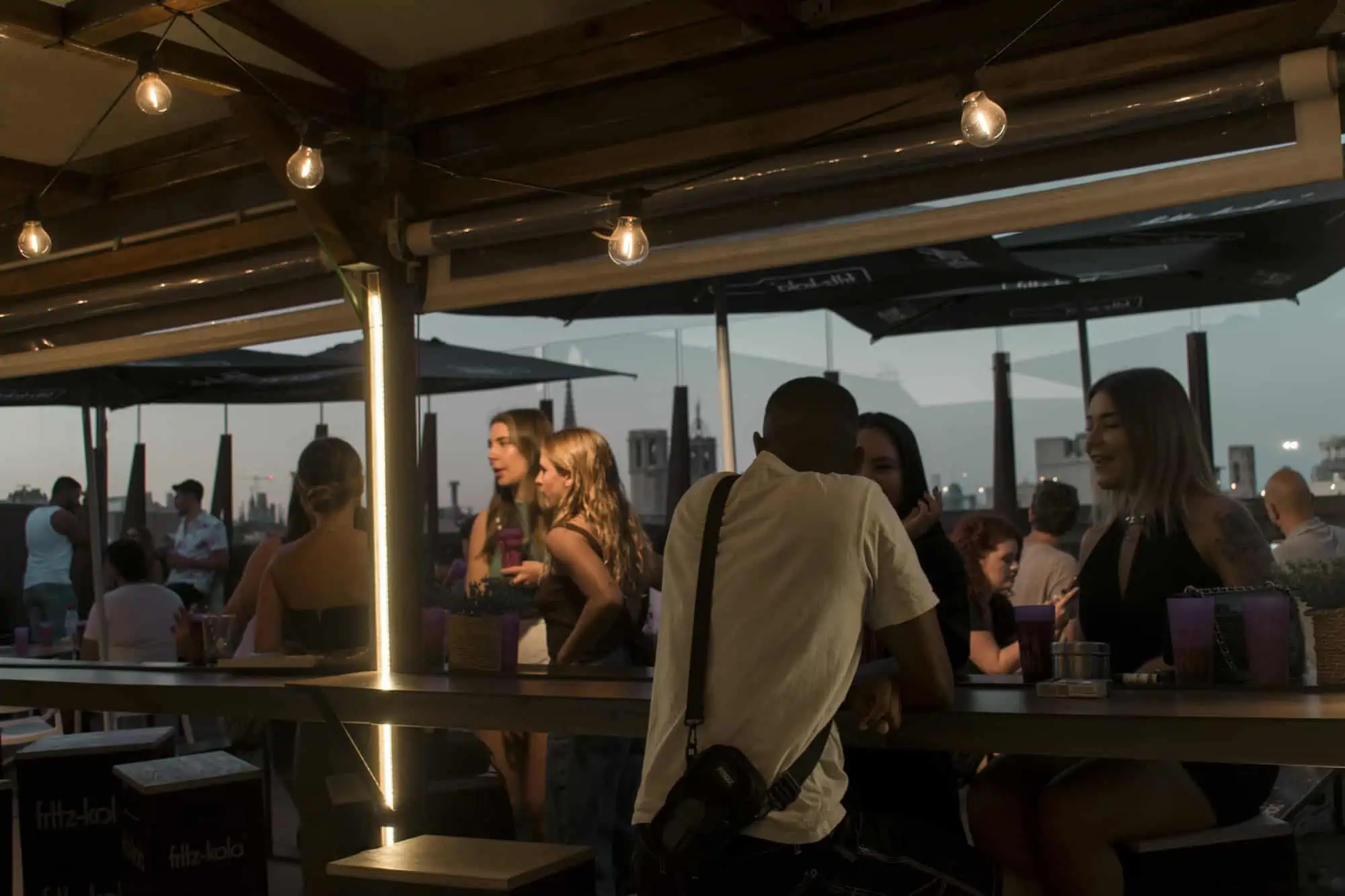 With a massive common area that takes up a full floor, Kabul is the place to be if you're in search of a good time. In fact, it often tops the rankings when it comes to the best party hostels in Europe. A word to the wise– this hostel is quite rowdy, so it's only recommended for those who really want to party. It's an adults-only hostel, and their own website advertises that not much sleeping goes on there! 
The staff organizes outings pretty much every night, and the hostel is super-conveniently located in Barcelona's Ciutat Vella, making it a great choice for those seeking to party all night and enjoy (free) breakfast the next morning.     
---
Location: Florence, Italy 
Price range: €€–€€€
Best feature: Drool-worthy breakfast
Compare prices💰: Booking.com
The breakfast at Archi Rossi has to be seen to be believed. Featuring a full menu made to order in a traditional Tuscan-style house, you can transition from breakfast right to the included hot tub and sauna facilities to relax. If you're feeling extra-decadent, there are other wellness add-ons available, like a massage or spa treatment. 
Located within walking distance to most of the city's top attractions, there's also a bustling common area to make new friends and a lovely outdoor garden and terrace perfect for a glass of Tuscan wine.  
---
Location: Lake Como, Italy
Price range: €–€€
Best feature: Waterfront access to Lake Como
Compare prices💰: Booking.com | Hostelworld | Expedia
While 'waterfront Lake Como' doesn't exactly conjure up images of budget-friendly accommodation, allow us to introduce you to a gem: Ostello Bello is located a mere 3-minute walk from the water, and has a host of amenities and perks for guests. 
Among others, there's an on-site bar with live music, happy hour, and stand-up comedy, a grilling area, and a private bathroom in every room. If you're seeking a shoestring way to visit the swanky Lake Como, this is a great option, particularly for families.   
Also read: Visiting Lake Como in Winter. 
---
Location: Prague, Czech Republic
Price range: €€
Best feature: Superb location
Compare prices💰: Booking.com | Hostelworld | Expedia
Located only a few steps from Prague Castle in the Malá Strana area, Little Quarter is a cozy and quaint hostel that is surprisingly quiet and romantic for its location. 
It offers both dorm rooms and private rooms, both with comfortable beds and space to spread out, as well as a free breakfast. This hostel is also pet-friendly for those traveling with furry friends. Its location makes it particularly popular with couples.    
---
Location: Budapest, Hungary
Price range: €
Best feature: Architecture
Compare prices💰: Booking.com | Hostelworld | Expedia
If you've ever hoped to have the opportunity to stay in a chic, turn-of-the-century royal mansion on a budget, Maverick Hostel is your chance. Originally built by the Habsburgs, the hostel retains its glamor, located right in the middle of Budapest – mere steps from the Danube and the gorgeous city's main attractions. 
The hostel also has a variety of activities available, including bike rides, bar crawls, and movie nights, making it a great place to meet new friends to explore Budapest together.   
---
Location: Lille, France
Price range: €
Best feature: Planned activities
Compare prices💰: Booking.com | Hostelworld | Expedia
Not just a hostel, The People Hostel is also a community center, focused on building community through concerts, exhibits, workshops, and other events. They have a really impressive calendar, updated to highlight what they have on each month, from painting classes to dance and cooking lessons. 
Located in Gastama, Lille's 'old city', the traditional red-brick building also provides a dose of history. Keep in mind that towels aren't included in the dorm-style rooms but are available to rent. 
---
Location: Belgrade, Serbia
Price range: €
Best feature: Boat location
Compare prices💰: Booking.com | Hostelworld | Expedia
ArkaBarka Floating Hostel is true to its name in that it literally floats on the Danube! While the rooms are understandably a bit small, it's worth it to experience getting to stay on a boat. 
The hostel is located right in front of a park, near the Museum of Contemporary Art and the Palace of Serbia, and is walkable to most of Belgrade's other attractions. You can borrow bikes to explore Belgrade for free or take advantage of barbecue facilities or the onboard snack bar. 
---
Location: Marseilles, France
Price range: €
Best feature: Local art
Compare prices💰: Booking.com | Hostelworld | Expedia
Located in the heart of downtown Marseilles in the Old Port area, Vertigo Vieux-Port is a stone's throw from the city's best attractions, as well as only about a half-hour drive from the stunning Calanques National Park. 
Each room in the hostel was decorated by a local artist, and the staff have been hired based on their knowledge of the area and their language skills. Here they pride themselves on their ability to communicate and share their tips about their city with guests from all over the world.
---
Location: Porto, Portugal
Price range: €€
Best feature: Iconic architecture
Compare prices💰: Booking.com | Hostelworld | Expedia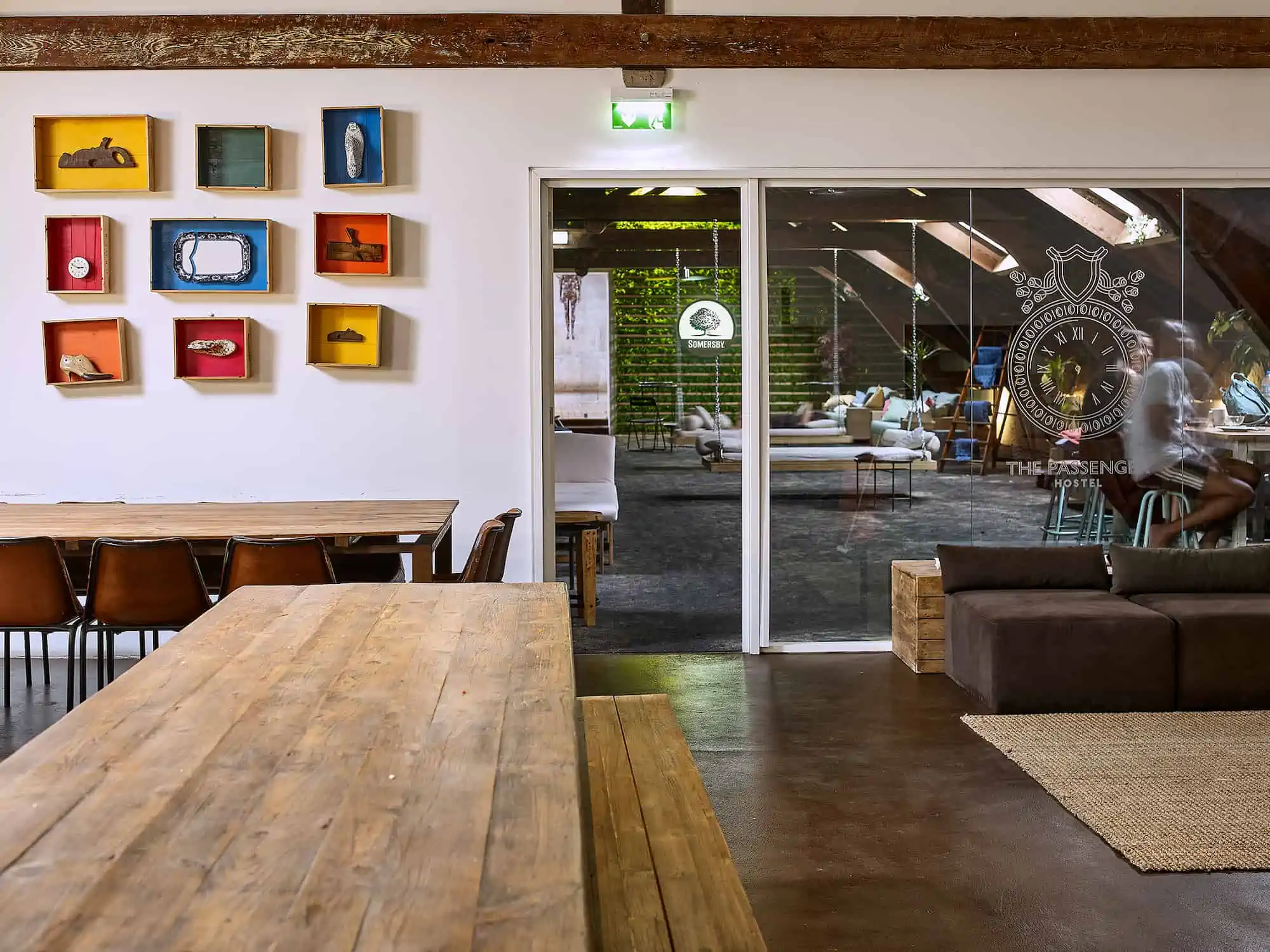 Located inside the iconic São Bento Train Station, The Passenger Hostel doubles as a UNESCO World Heritage Site, showcasing gorgeous architecture and chic, sleek, and comfy rooms. 
There are numerous places to hang out, including a bar in the 'underroof' part of the old station, a library, and an art gallery in the clocktower. The hostel is committed to being eco-friendly and is also particularly recommended for solo female travelers. Rooms, lockers, etc. are accessed using a bracelet that you get at check-in. 
---
Location: Madrid, Spain
Price range: €
Best feature: Bang for your buck
Compare prices💰: Booking.com | Hostelworld | Expedia
Located in Madrid's Plaza Mayor, The Hat styles itself as the city's first boutique hostel – a "hostel that feels like a hotel" while maintaining a commitment to low costs. 
Formerly a large mansion, the hostel boasts a rooftop terrace with gorgeous views of the city, free breakfast, free city tours, concerts, and other activities to enjoy. Note that the base breakfast (coffee, tea, toast, yogurt) is included, but other food can be added on for additional cost, and towels and padlocks must be rented when you check-in.    
---
Location: Rome, Italy
Price range: €–€€
Best feature: Party in the bar, quiet in the rooms
Compare prices💰: Booking.com | Hostelworld | Expedia
Unlike some other party hostels, YellowSquare strives for the best of both worlds in terms of throwing great parties but still letting guests sleep at night. 
Located a short walk from Rome's main train station, Termini, as well as most of the most popular sites in the Eternal City, YellowSquare has a DJ every night, as well as a well-rated restaurant, walking tours, and bar crawls.     
---
Location: Berlin, Germany 
Price range: €–€€
Best feature: Microbrewery
Compare prices💰: Booking.com | Hostelworld | Expedia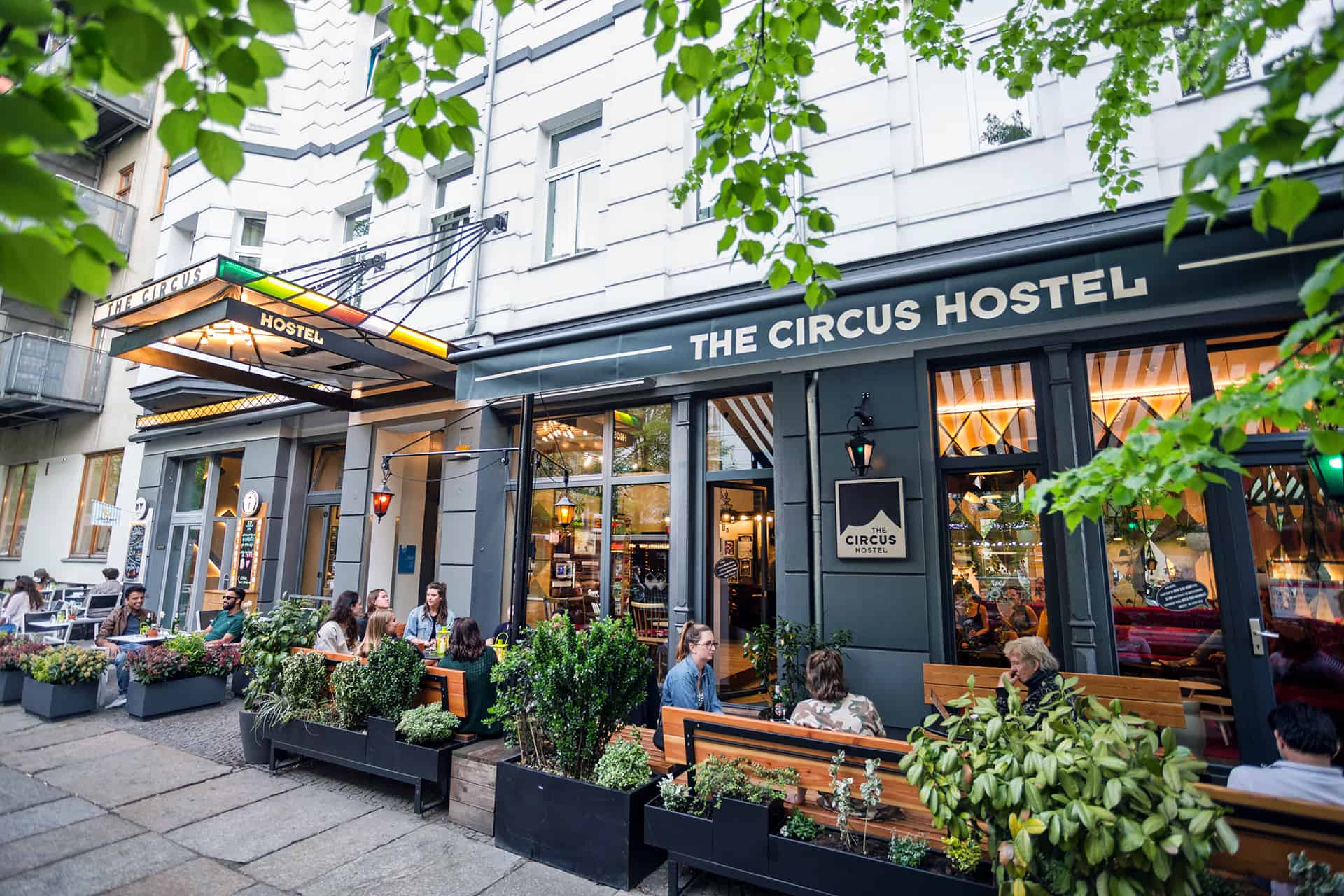 Located super-centrally in the Mitte section of Berlin, it's an easy walk to attractions like the Berlin Wall and Brandenburg Gate from The Circus Hostel. The hostel is ultra-charming, decorated in a circus and comic book theme, and features its own microbrewery on the premises. 
The staff organizes walking tours, yoga classes, and other activities. Linens are included, and a variety of other things are available to borrow free of charge (such as hairdryers, locks, and other necessities.) 
---
Location: Sarajevo, Bosnia and Herzegovina
Price range: €
Best feature: Themed decor
Compare prices💰: Booking.com | Hostelworld | Expedia
The most-booked accommodation in Sarajevo, the Franz Ferdinand Hostel is located right next to the city's main thoroughfare, Baščaršija. The rooms are themed, and the hostel tells the story of the assassination of Archduke Franz Ferdinand and the geopolitics of the time, often said to be the catalyst for the First World War. 
Offering a calm, cozy ambiance, this is a great place both for those who prefer to keep to themselves and for those seeking to make friends while traveling. 
---
Location: Paris, France
Price range: €€
Best feature: Rooftop terrace and bar areas
Compare prices💰: Booking.com | Hostelworld | Expedia
Often in the running for best hostel in Paris, Les Piaules is super-chic. Located in an Art Deco building in the trendy Parc de Belleville neighborhood, there's a rooftop terrace, 'chimney' lounge, and a downstairs bar – all of which are popular with guests and locals alike. 
While breakfast isn't free, it's quite inexpensive and worth considering given the price of food in Paris. Relatedly, while not a shoestring hostel, it's reasonably priced for Paris, a city where lodging tends to be very expensive.    
---
Location: Split, Croatia
Price range: €–€€
Best feature: Cleanliness
Compare prices💰: Hostelworld
The Split Guesthouse & Hostel is usually ranked the top hostel in Split. Offering free coffee whenever you want it, a solid, central location in Split's Old Town, and a good mix between socializing and sleeping well at night, you really can't go wrong at this hostel. 
Bed linens and towels are included, and guests are particularly wowed by the cleanliness and size of the bathrooms.   
---
Location: Athens, Greece
Price range: €
Best feature: Rooftop terrace
Compare prices💰: Booking.com | Hostelworld | Expedia
Climb up to the gorgeous two-level rooftop terrace of the Athens Backpackers Hostel and you will see a splendid, unobstructed view of the Acropolis, with the entrance to the amazing historical monument a mere 100 meters away. 
Located smack-dab in the middle of the city center, this hostel offers bright and spacious rooms, free breakfast, and easy access to cool areas like Monastiraki and other historical and cultural attractions.    
---
Location: Brussels, Belgium
Price range: €
Best feature: Comfort
Compare prices💰: Booking.com | Hostelworld | Expedia
Located in a former brewery on the Canal Bruxelles-Charleroi, the high ceilings and original accents in the bar area at MEININGER Brussels City Center make this a chic place to hang out between sightseeing jaunts in the European Union capital. 
Billiards and a games room are a great way to meet other people, and free breakfast is available every morning. There is also the option to book single beds in their dorm rooms rather than bunk beds, which is popular with many guests.  
---
Location: Dublin, Ireland
Price range: €–€€
Best feature: Wine store location
Compare prices💰: Hostelworld | Expedia
Following the converted-brewery vibe, Isaacs Hostel is located in a wine store dating back to the 19th century. One of Dublin's most established and popular hostels, it's super centrally located, mere meters from the city's best attractions. 
There's also plenty to do inside the hostel, with a cozy reading area, a kitchen, sauna, and jacuzzi, and a games room with a pool table and video game consoles. Staff organizes pub crawls and city tours, and there are bikes available for rental. 
---
Location: Reykjavík, Iceland
Price range: €€
Best feature: Central location
Compare prices💰: Booking.com | Hostelworld | Expedia
KEX Hostel is a former biscuit factory, now a boutique 'social hostel'. Located right in Reykjavík's city center, only 250 meters from the Laugavegur shopping street, staff organize whale-watching tours, live music, and other entertainment from Thursday to Sunday evenings. 
There is a buffet breakfast available (unfortunately not free) as well as an on-site bar and restaurant, and a heated terrace open year-round. Fun fact: "kex" is the Icelandic word for biscuit!  
---
Location: Kraków, Poland
Price range: €
Best feature: Included amenities
Compare prices💰: Booking.com | Hostelworld
While the name of Greg and Tom's Party Hostel may clue you into the main attraction of this hostel, there's a bit of a twist. 
While perfect for partiers and lovers of nightlife, karaoke, and bar crawls, there's also a separate building for those seeking to sleep and relax, complete with video game consoles and loads of movies to borrow. 
There's free breakfast every morning, and the staff cooks a free dinner every night as well (Polish basics like pierogi and other "meat-and-potatoes" type dishes.) 
Also read: European dishes you should try!
---
Location: Isle of Skye, Scotland
Prince range: €€
Best feature: Geodesic solardome 
Check prices💰: Hostelworld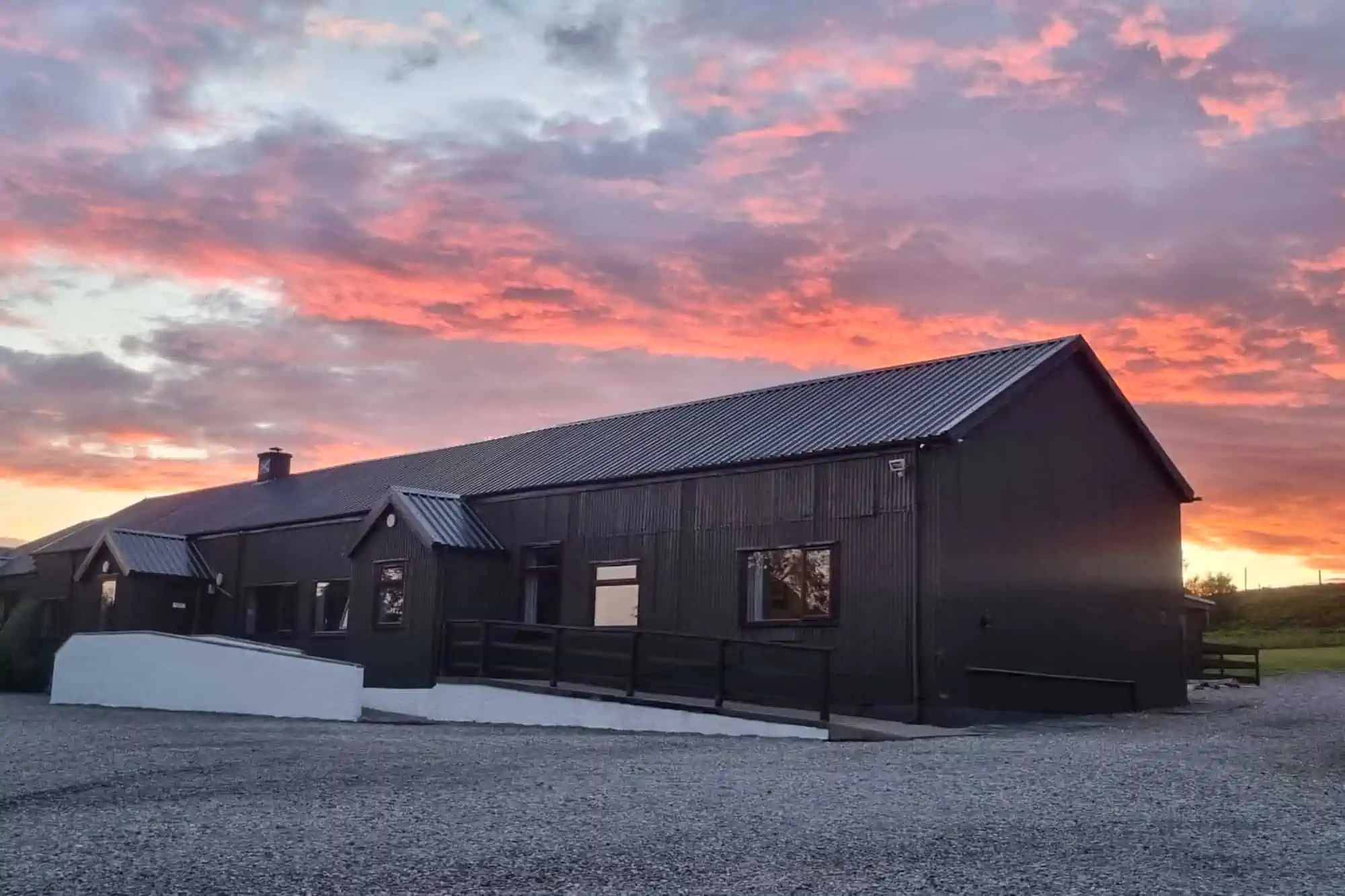 Located in a quiet area on the Isle of Skye, the award-winning Skyewalker Hostel is a traveler favorite. You'd be forgiven for thinking this is a themed hostel but it gets its name from the hillwalkers who come to explore the nearby Cuillin Hills. However, for Star Wars fans, there are plenty of nods to Luke and his cronies in the quirky decor.
Featuring private rooms, Skyewalker is a great choice for mature travelers and families (over 18s only). There are also two glamping huts available and a geodesic solar dome for guest use. It's the perfect place to sample a wee dram before you head outside for some stargazing!
,
---
Things to Consider When Choosing a Hostel 
There are a few criteria you should consider when booking your hostel stay including checking sites like Hostelworld or Booking.com, as well as Google Maps reviews. Keep an eye out for photos uploaded by previous guests, as these are often a better indicator of what the hostel looks like than the photos on booking sites. 
Location: A great perk of hostels is that they are often located in city centers, or close to central train stations – making them easily walkable to many attractions. However, this is not always the case. Some of the cheaper hostels may be located quite far outside the center, or even outside city limits! 
When you come to book, consider either screening results by "distance from city center" or paying close attention to where the hostel is located on a map. You should also take into account how you are getting from A to B. More remote areas might only be suited to those renting a car or traveling with their own transport.
Price: Contrary to popular belief, hostels are not universally cheap. In fact, some hostels can get quite pricey, especially if you'd prefer to have your own room or your own bathroom. Many hostels claim you get the best price if booking direct through their website but this isn't always the case so be sure to shop around. If you're seeking a more private experience, it's always a good idea to compare hostel prices with budget hotels, as you may be surprised.  
Staff: Some hostels are renowned for their staff, who can serve as informal tour guides, bartenders, chefs, and general jacks of all trades. On the other hand, many negative reviews of hostels revolve around inattentive or rude staff. If the social aspect of a hostel stay is important to you, consider reading up on the staff and what sorts of activities they offer.
Amenities: Amenity provision varies widely among hostels. Some hostels provide breakfast, linens, towels, and even free drinks or snacks to guests, as well as access to kitchens, communal spaces, or free city tours. Other hostels require you to rent a towel or bring your own bed linens or don't offer basic things like WiFi.
Hostels have definitely evolved over the years – while they started as bare-bones accommodation for the youth back in the 1880s, today many have become much more hotel-like, offering more amenities, but at much higher costs. 
Ultimately, while basic hostels are still super capable of being clean, comfortable, and safe, it's important to check prior to booking to avoid any unpleasant surprises hidden in the fine print. For example, if having your own bathroom is important to you, make sure to double-check that.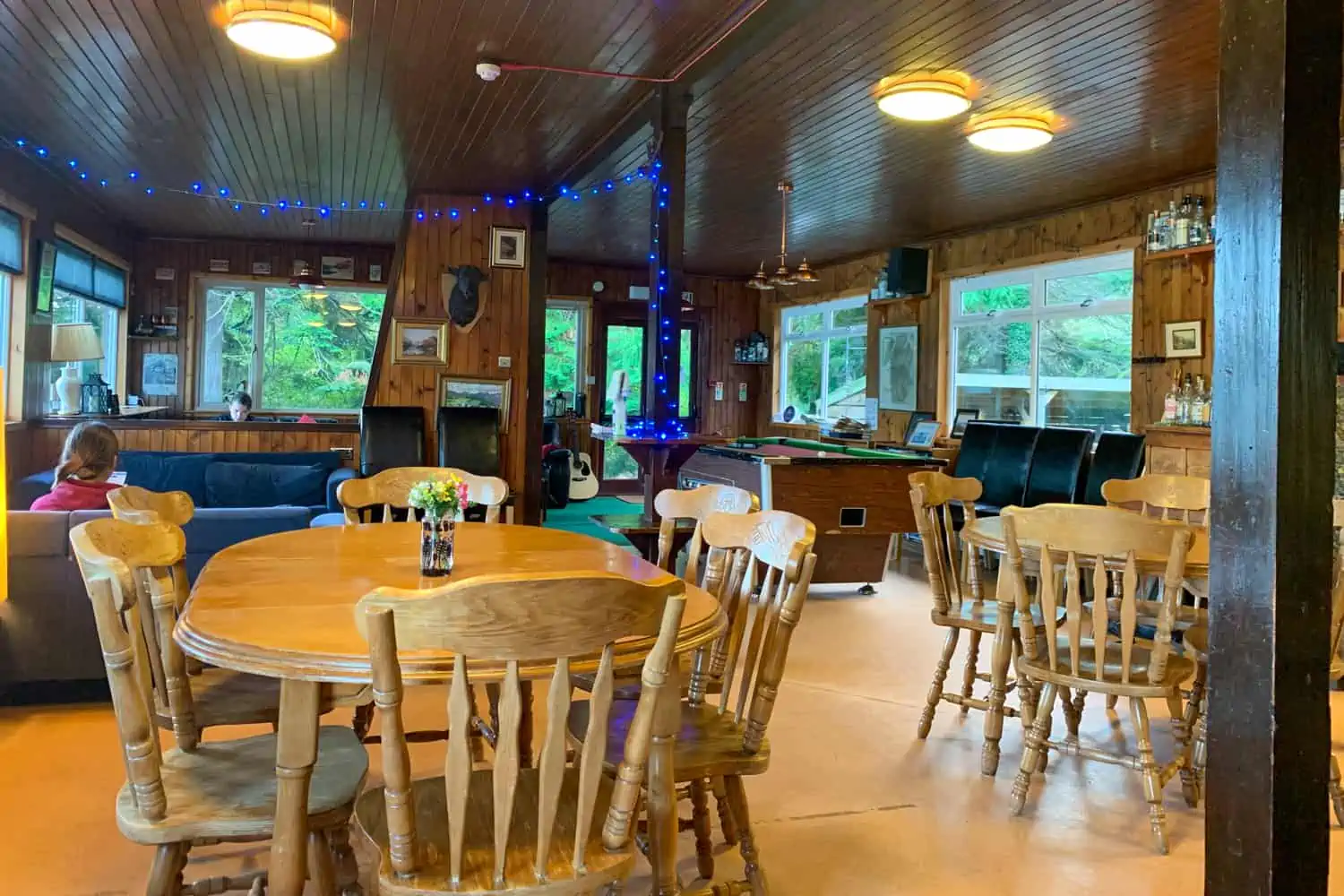 Safety: Especially if you're staying in a dormitory-style hostel, it's critical to ensure management has taken appropriate safety precautions, such as under-bed lockers. Unless you want to be carrying around your belongings with you all day (or risk them being stolen), make sure the hostel includes some sort of locker that comes with your bed, as well as a lock. Some hostels rent locks for an additional cost, so you may want to bring your own if that's the case. 
---
Hostels are part-and-parcel to the backpacking through Europe experience. They're a great place to meet new friends, get local recommendations, and are often situated in prime city center locations. 
Hostels in Europe come in all stripes, from the quintessential uber-cheap, 16-person mixed dormitory to 'flashpacker style' hostels that are more like hotels. There are hostels ideal for party animals, solo travelers, female travelers, and families – and with a bit of research, you can find the perfect hostel for you and your travel style. 
What are your thoughts on hostels? We'd love to hear about your favorite hostel experiences (or even your hostel horror stories!) in the comments below.