Lake Como has the reputation of being one of the poshest places in Europe, considered alongside the French Riviera, or Monaco for those seeking a ritzy getaway. In peak season, the waterfront is peppered with luxury yachts, and hotels skyrocket to almost 1000 euros per night!
However, if you're open to visiting in the off-season, Lake Como is entirely doable on a shoestring budget. With a bit of planning, you can still enjoy all the perks of a gorgeous Italian getaway without the hefty price tag.
Indeed, Lake Como is a gorgeous winter destination. The region has a much more local vibe, restaurants are less crowded, and accommodation is much more reasonably priced. Ferries still run (albeit on a reduced schedule), and you'll skip the hordes of tourists that descend each summer. The water may be too cold for swimming, but everything else is an option! 
Read on to get the scoop on visiting Lake Como in winter.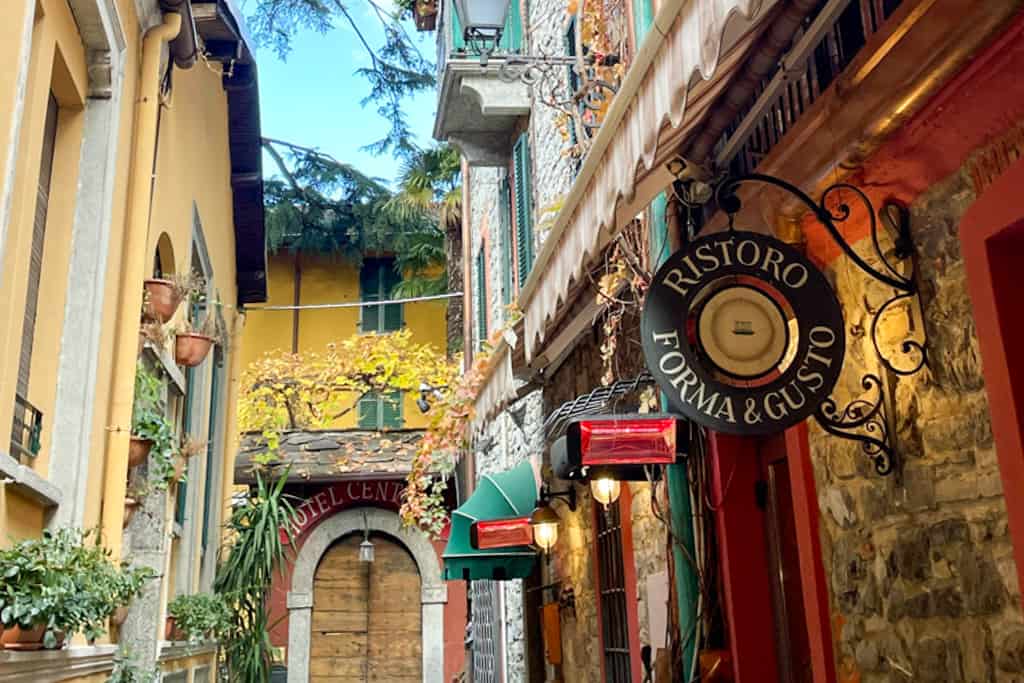 ---
Read more: (opens in new tab)
---
A Winter Guide to Lake Como, Italy 
Best Time to Visit Lake Como 
Located in northern Italy, a stone's throw from the Swiss border, Lake Como is often considered a summer destination. However, it has fairly mild and temperate weather year-round, with a high proportion of sunny days. The lake never fully freezes over, so ferries run year-round. 
With temperatures ranging between 25°C to 30°C in summer and -5°C to +5°C in winter, there truly isn't a bad time to visit. In 2014, Huffington Post dubbed Lake Como as the most beautiful lake in the world for its superb microclimate and wonderful scenery. 
Peak season begins in late April, tapering off by the middle of October. In the spring, the famed bougainvilleas and azaleas bloom, blanketing the area in color. In the fall, the changing foliage offers brilliant hues of a different variety.  
 Visiting Lake Como in Winter: Pros and Cons 
Winter offers a splendor all of its own. While you'll certainly need to bundle up, the weather is more breezy than biting, and the clear blue sky reflecting off the water looks almost navy in color. While it seldom snows very heavily in Como, the Alps surrounding the lake are often snow-capped in winter, which is an unforgettable sight.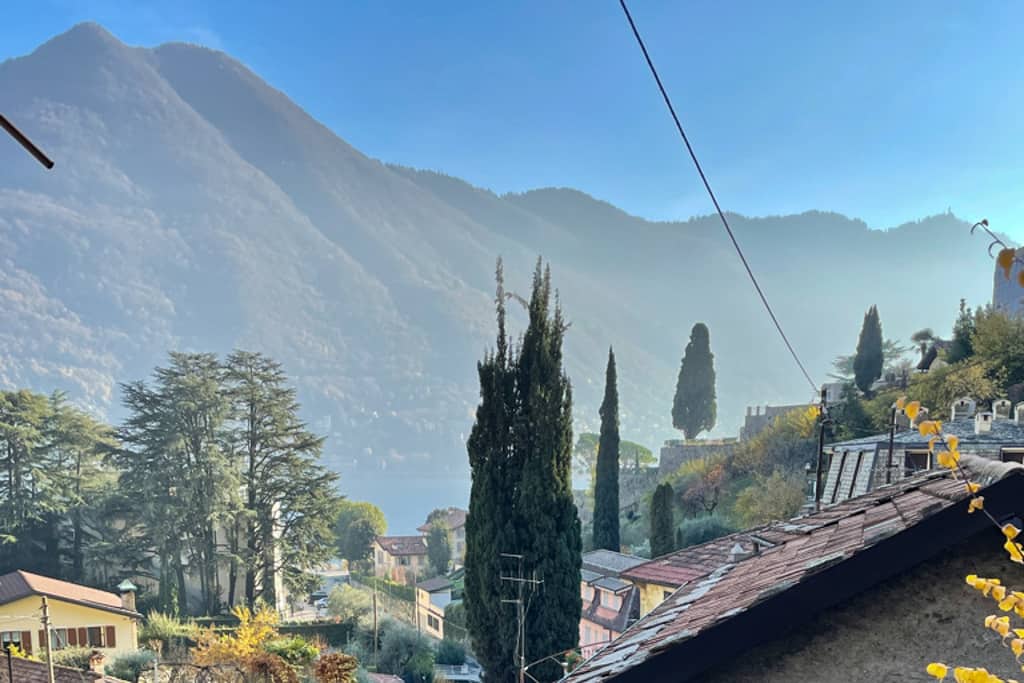 The quieter ambiance in each town allows you to take advantage of a more meditative getaway, with ample opportunities for meandering strolls along the waterfront, pleasant boat rides, and that spontaneous cappuccino or gelato when it strikes your fancy. Skiing and snowboarding fans can also enjoy fantastic runs in a more calm setting than in other Alpine ski areas.  
Winter offers intrepid travelers two major benefits: fewer crowds, and much lower prices. You can stay in a hotel right outside the city center in Como for around 50 euros per night, or a hostel for 10-15 euros per night. Since the restaurants and bars cater to locals this time of year, you will also find that the prices are much more reasonable. A margherita pizza can cost a mere 7 euros, and your morning cappuccino and brioche under 3 euros. 
While some restaurants close for the season, you'll be surprised at how many remain open. Unlike in other seasonal resort areas, Lake Como has a thriving local scene, so most of the shops and restaurants remain open year-round. The only major detractor to visiting in winter is the reduced ferry schedule, but this is easily remedied with some advance planning.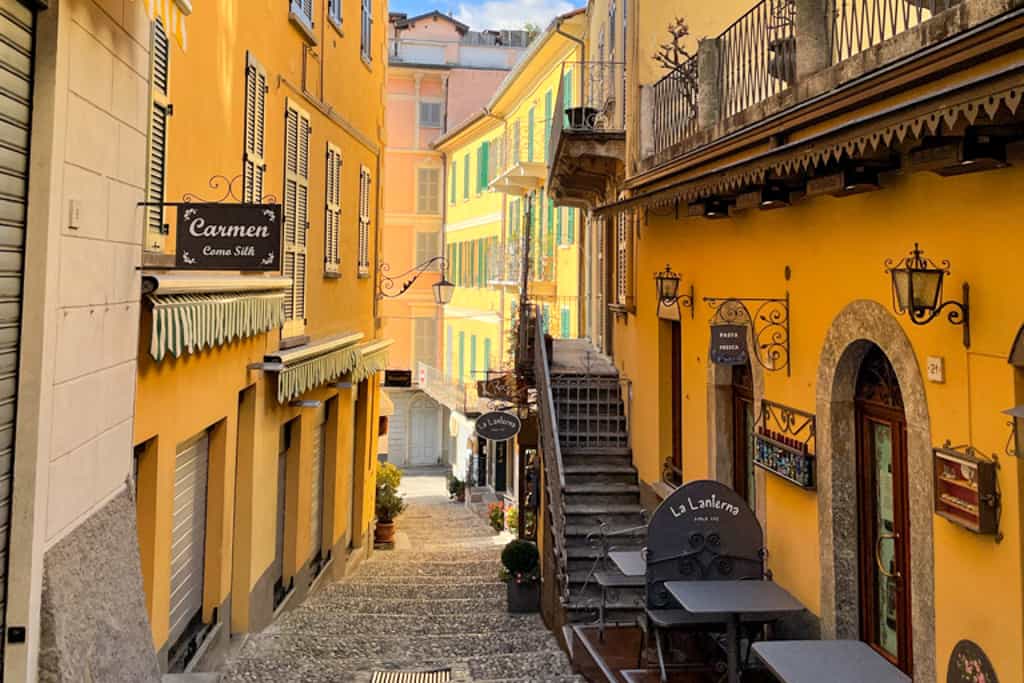 Things to do in Lake Como in Winter 
Explore the area by ferry
No visit to Lake Como is complete without exploring the area by ferry. Even better, this is the easiest way to see the sights– it's definitely a mode of transportation, not a tourist trap. The ferries are super organized, timely, and professional, and there are ample towns to choose from. The ferry depots have clear departure signs, and it's easy to plan your day based on the schedule.
Note that the ferries do run on reduced schedules during winter. This can mean that they sell out quickly, so we recommend that you purchase your tickets as soon as you arrive.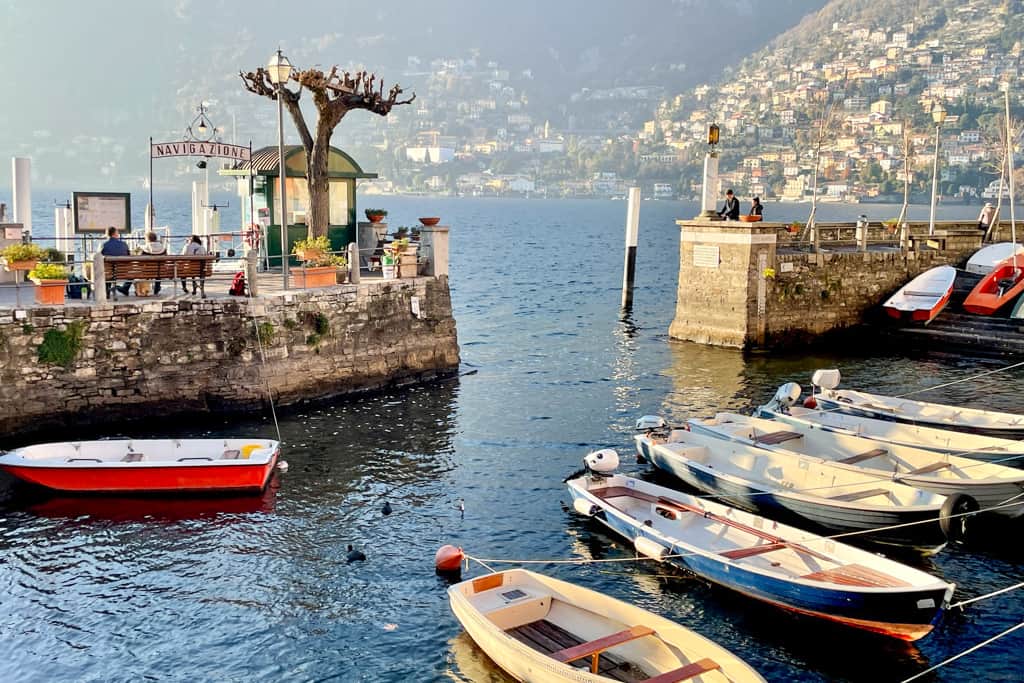 There are a few options: 
The 'hop-on, hop-off' ferry for visiting the closer towns, such as Cernobbio, Torno, and Moltrasio. It costs 8.90 euros per person, and you can ride it as much as you want. These tiny towns are absolutely worth a visit, like small jewels in a jewel box. They are also much less touristy than other places– you may even have them to yourself!
The most popular excursion is certainly the ferry to Bellagio. Keep in mind that you can only buy individual 1-way tickets, and they are significantly more expensive at almost 15 euros each way. However, Bellagio is also much further away than the "hop-on, hop-off" towns. A few tips:

Make sure you get the fast ferry, as the journey takes just 45 minutes and only makes a handful of stops. 
Choose a return time immediately when you arrive so you can go ahead and buy your 1-way ticket back. The ferry is quite large, but it does sell out and you don't want to get stuck overnight!
Remember that the sun sets at around 16:30 in the winter and plan your day accordingly. 

From Bellagio, don't miss the quick 20-minute ferry to Varenna. It costs about 4 euros and may very well be the highlight of your trip. The views as you approach Varenna are jaw-dropping– be sure to have your camera ready!

One last tip: the boat back to Como is almost empty when it stops in Varenna, as most visitors get on in Bellagio. If you choose to visit Bellagio and Varenna on the same day, it benefits you to visit Varenna last.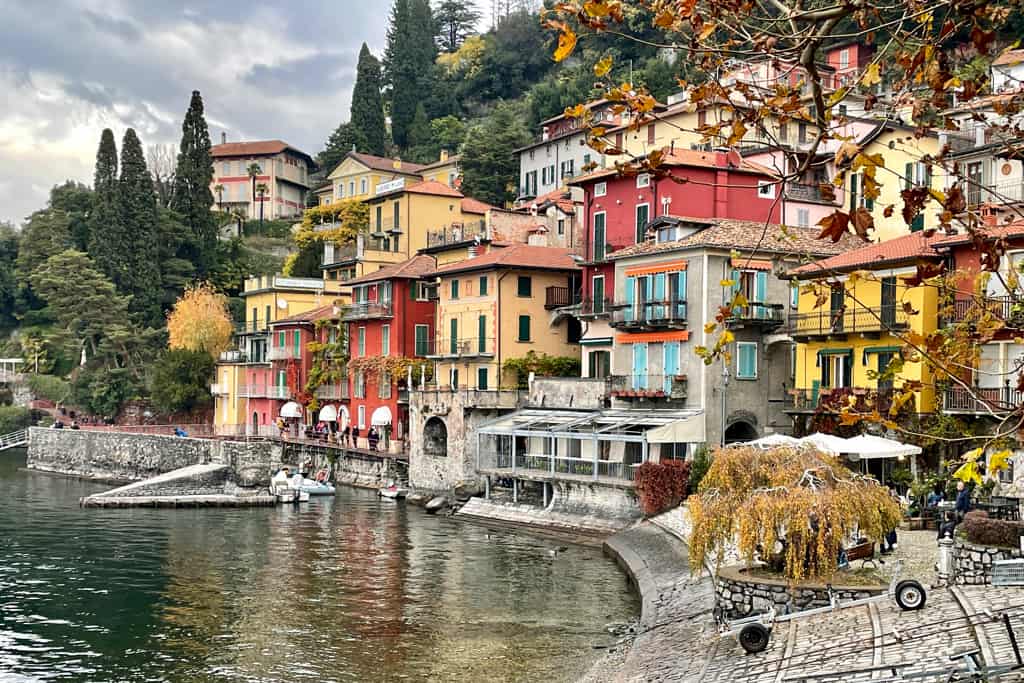 Visit villas and splendid gardens
Lake Como is best known for its villas. Ranging in styles, many are still privately owned, while some have been converted into hotels. Many also boast impressive gardens, even in wintertime. While some villas are closed in the winter, many remain open for off-season visitors. When planning your visit, be sure to check well in advance if the villa you want to visit is open!
A few options around Como include:
Villa Bernasconi, Villa d'Este, and Villa Erba in Cernobbio, one of the first stops on the "hop-on, hop-off" ferry. You can also hike up Monte Bisbino here if you're feeling sporty.
Villa Salterio, Villa Passalacqua, or Villa Fontanelle (owned by Gianni Versace) in Moltrasio. These, in particular, have very odd hours in winter, but the town of Moltrasio is absolutely worth a visit. Its steep stone stairs lead to beautiful views of the water, and the church of San Martino and Sant'Agata dates back to the 1200s.
Villa Serbelloni or Villa Melzi in Bellagio are perhaps the most touristy options to visit, but are worth visiting for their gardens alone. 
Villa Monastero or Castello di Vezio in Varenna, also boasting impressive views and horticultural feats.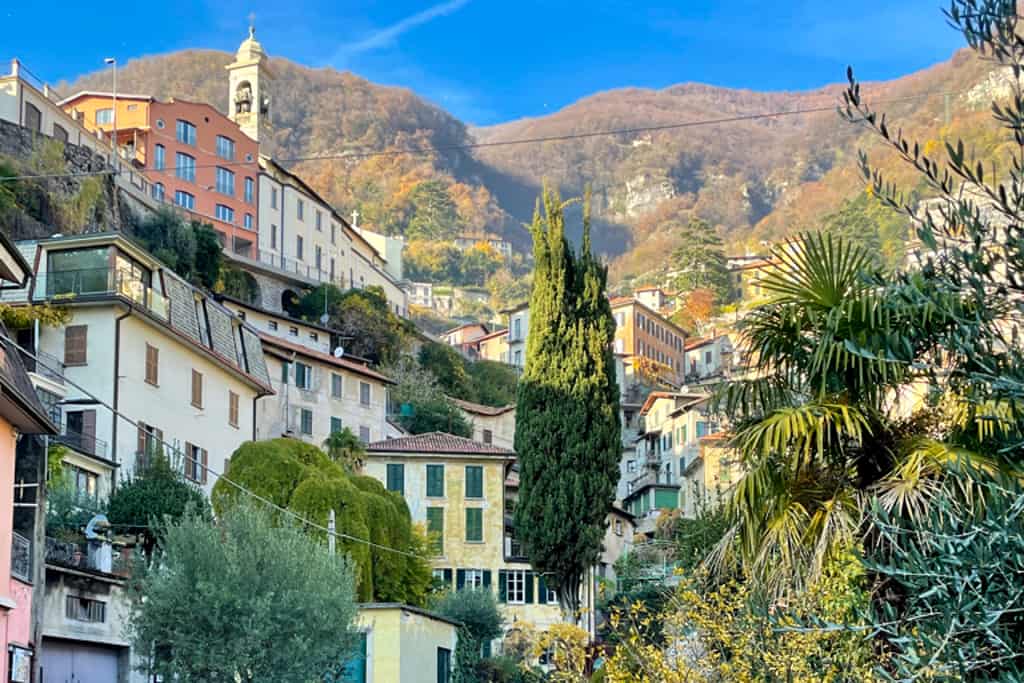 Enjoy a day on the slopes 
Lombardy is one of Italy's premier ski destinations. There are several resort towns near Lake Como if you'd like to get a day of skiing in while you visit. Two, in particular, are located less than an hour away from the lake, which is beneficial for those wanting to make the most of the day.
Accessible from the eastern side of the lake is Piani di Bobbio, with 36 kilometers of downhill skiing and ample cross-country skiing options. This is one of the larger skiing options in the area, with 35 kilometers of downhill skiing slopes and ample challenging black diamond runs. 
If you'd prefer a resort closer to the western side of the lake, consider Monte Sighignola, particularly recommended for beginners due to its smaller, easier slopes. This area is known as the "Balcony of Italy" due to its splendid views of Lake Lugano. 
Both of these options will be enticing for budget travelers, as day passes usually cost between 15 and 30 euros. Compared to the entry passes at nearby St. Moritz or other Swiss resorts, this is quite a steal. 
Where to Stay in Lake Como in Winter
As mentioned above, Lake Como is a bit quieter in winter but certainly not closed for the season. Accommodations are still largely open, with much-reduced nightly stay costs. 
Remember that Lake Como is a small region, not a singular place. While many people stay in the 'hub' town of Como due to its relatively larger size, there are dozens of small towns in the area, each with its own history, charm, and beauty.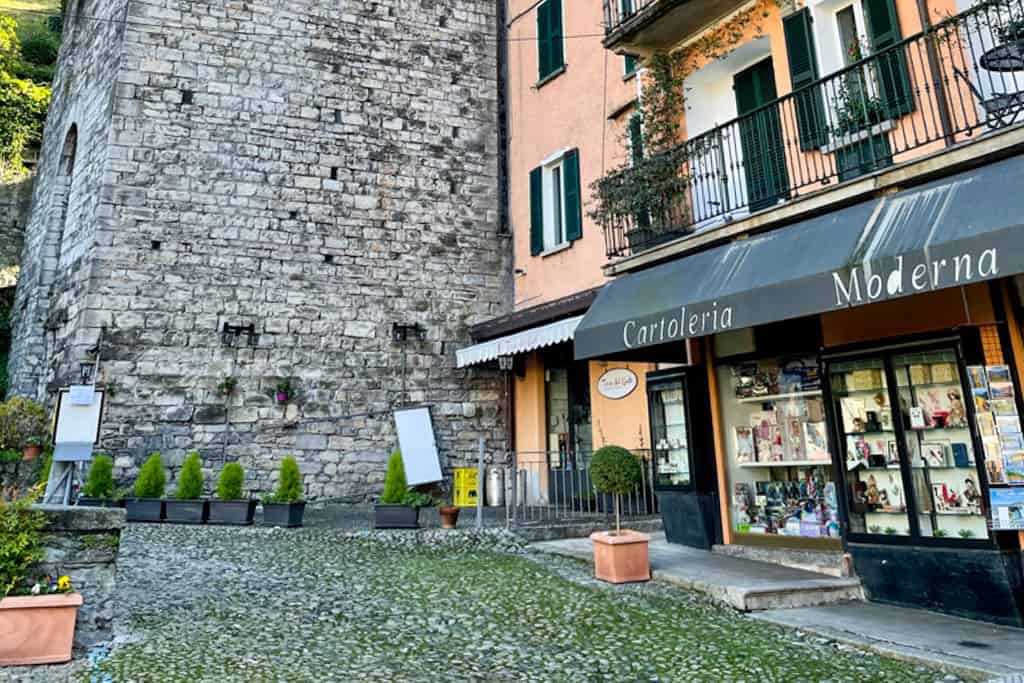 However, since the ferry options are more limited this time of year, it's easiest to start and end your day in Como. It serves as the terminus for many of the ferries as well as the train from Milan. 
Como is a bustling area that has plenty of lodging options while still maintaining a quaint small-town feel. A few options to consider are: 
Hostel: Ostello Bello Lake Como
Excellent 9.3 rating on Booking.com
Offers single, twin, double, or triple rooms with private bathrooms as well as female or mixed dormitories
Guests particularly love the friendly staff and goodies available in the kitchen
Hotel: B&B Hotel Como City Center
Large, comfortable rooms for single or double travelers with private bathrooms
Very quiet and peaceful stay despite close proximity to the city center of Como
Very close to the train station, ferry depot, and lots of great restaurants
Top tip: Pizzium is a fantastic pizzeria located a block away
Waterfront hotel: B&B Vista Lago
Offers beautiful waterfront views for a reasonable nightly price
Many rooms have private terraces with water views, travelers raved that the views were even better than the photos online
Breakfast is included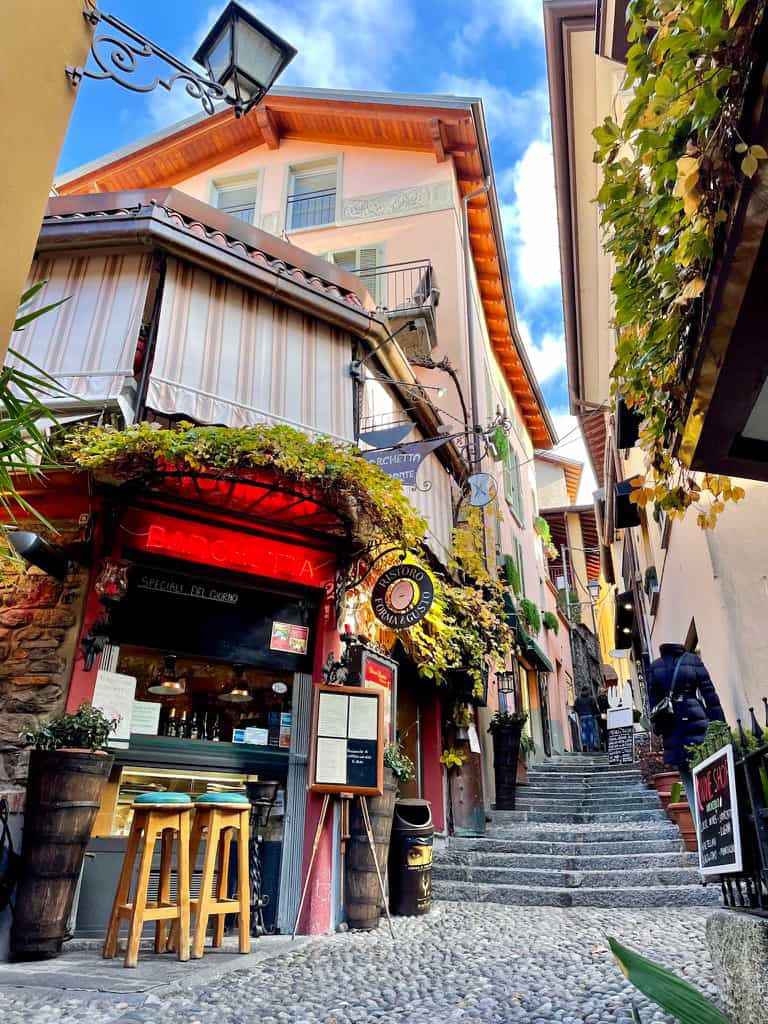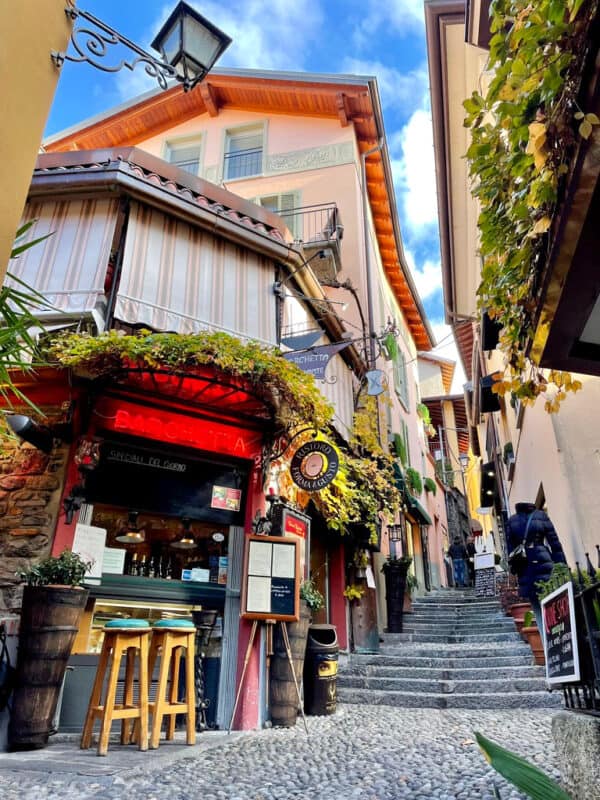 How to Get to Lake Como
Lake Como is only around an hour away by train from Milan's Malpensa Airport. In fact, you can take a Trenord train straight from there– no need to go into the city to connect!
You will need to buy 2 tickets: one from Malpensa to Saronno, and one from Saronno to Como Lago. The two tickets should cost about 10 euros in total. Simply follow the signs for the trains in the arrivals area in Malpensa, and there are kiosks and a ticket office where you can purchase both tickets. You can also do this at Milan's Cadorna station. 
When the train arrives in Saronno, just take a peek at the arrivals board to see when the next train to Como departs. Bear in mind that there are several stops in Como! Make sure you get off at "Lago" (the terminus) to avoid a lengthy walk. Trains depart fairly frequently, and there is at least one every hour. 
Lastly, if you do want to rent a car, you certainly can. However, parking is quite limited, and there isn't much of an advantage to having a car due to the ample ferry options. If you're planning to extend your trip by heading over into Switzerland renting a car may be worth it, but the train and ferry are overwhelmingly the better (and cheaper) option.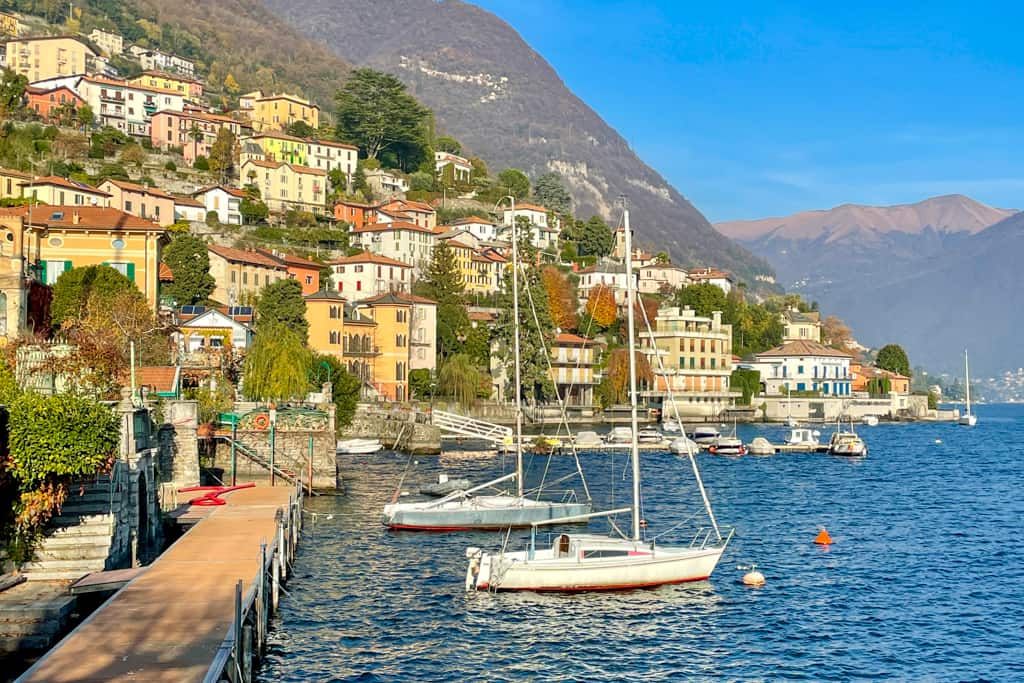 ---
Is Visiting Lake Como in Winter Worth It? 
Lake Como is a jewel of a place, perfect for a relaxing weekend getaway. It has fantastic restaurants, ample lodging options, and easy transportation between its top attractions. For budget travelers, visiting Lake Como in winter is a fabulous way to see the sights without breaking the bank. 
With a bit of planning ahead, it's still possible to visit the towns of your choice via ferry. While Bellagio and Varenna are among the region's most popular, don't miss the smaller gems like Cernobbio and Moltrasio. The town of Como is often treated as a mere jumping-off point, but in reality, it's just as charming as the other towns and definitely worth a visit.
Have you visited Como in winter? We'd love to hear about it in the comments!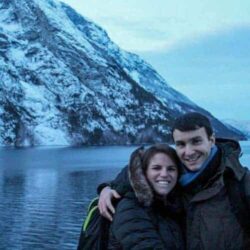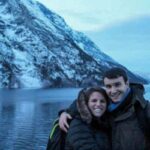 Tegan George & Alex McKenzie
Tegan and Alex are travel, hiking, and biking enthusiasts currently based in Amsterdam. There is nothing they love more than exploring new places by walking, and they have visited over 35 countries together since they met in 2015. Their love for "walking the world" led them to found Why Not Walk, a travel guides site. Follow them on Instagram, Facebook, or Pinterest to start planning your next adventure.