Are you a nature lover who adores spotting wildlife in its natural habitat? Why not take a trip to see the puffins in Iceland?! These lovely little birds have become the unofficial symbol of the country, and many visitors to this island set aside time to try and spot a few while they are on their travels.
The type of puffins that frequent Iceland are Atlantic puffins, also known as common puffins. Iceland is home to more than half of the world's entire Atlantic puffin population so it is no wonder that the country is considered to be one of the best places to spot them in the wild!
Puffins (Fratercula arctica), or Lundi in Icelandic, only visit land in Iceland during the months of May to mid-August when they nest and breed during the warmer period. When they are not onshore breeding or raising their young (aptly named pufflings!), puffins spend the rest of their time bobbing on the waves and catching fish.
Puffins nest in many places all over the island. However, some places are considered to be better puffin spotting locations than others. If seeing this iconic bird is on your Iceland bucket list, then look no further! We're going to share the best places in Iceland to see puffins, up close.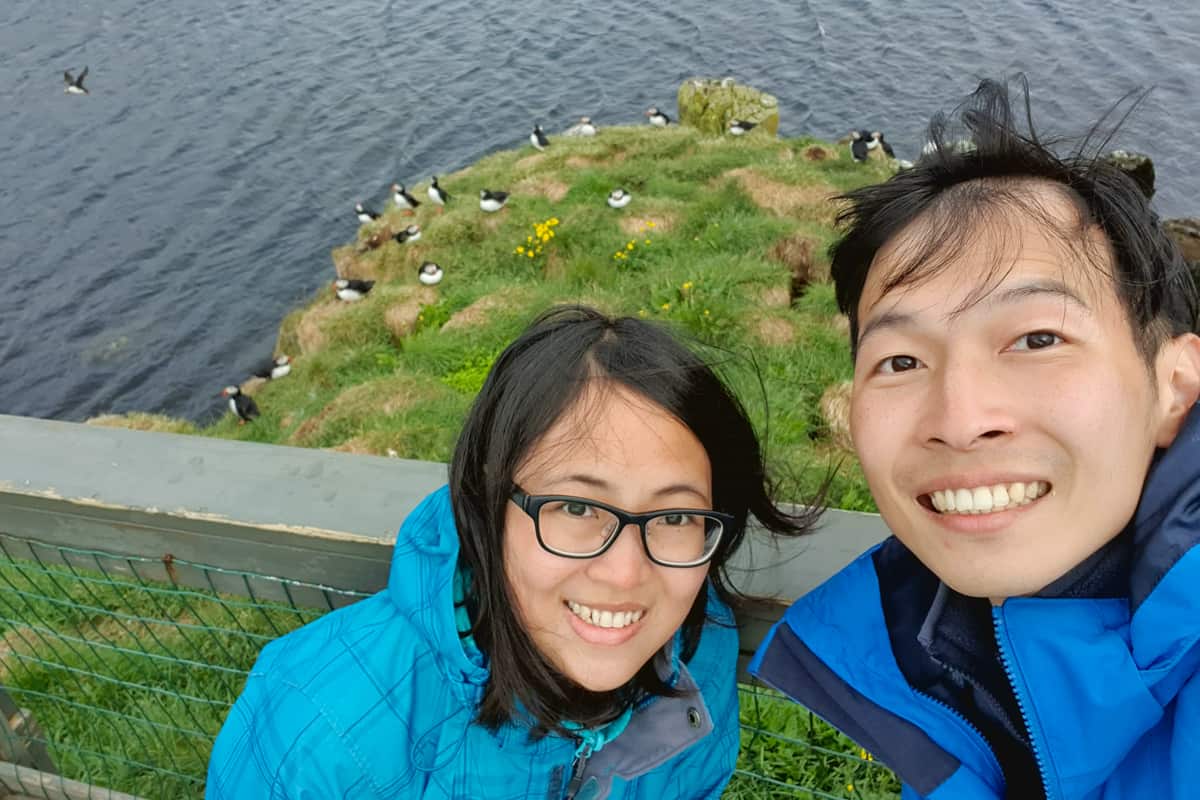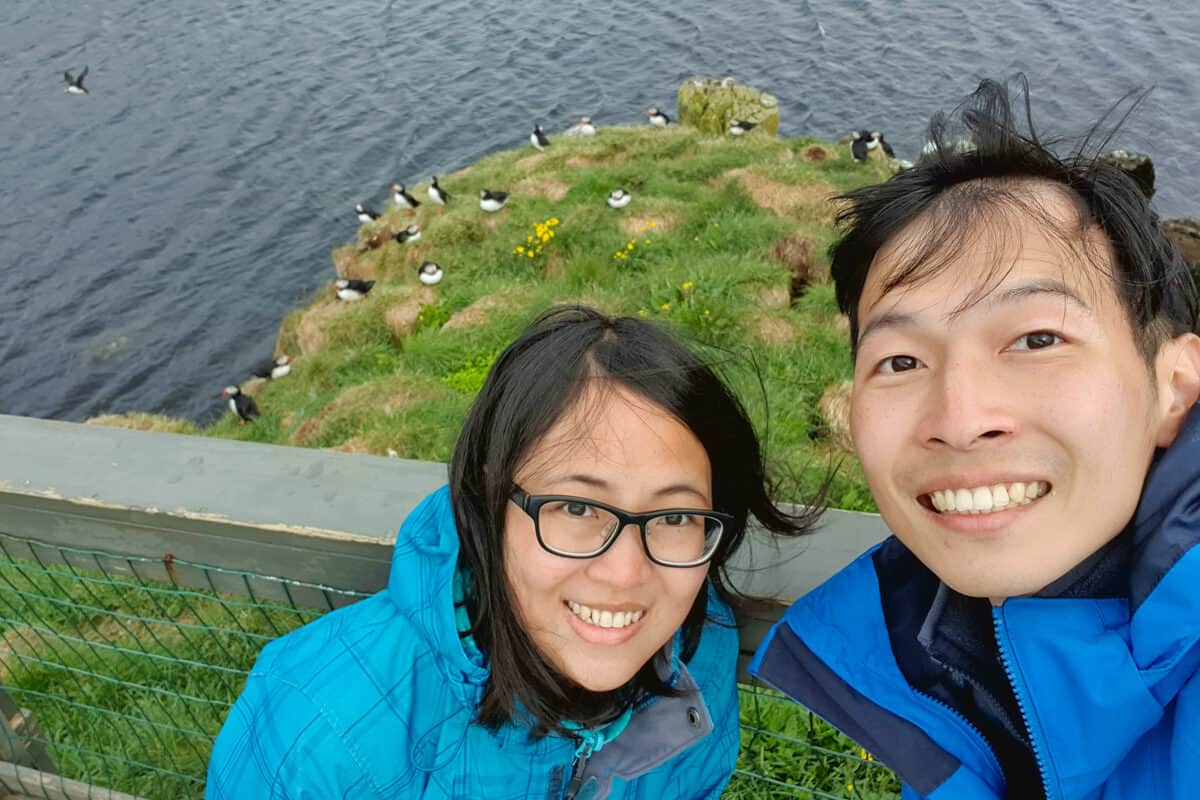 ---
3 Best Places to See Puffins in Iceland
1. Látrabjarg, Westfjords
This is hands-down the best place to spot puffins in Iceland. In fact, it is one of the best bird-spotting locations anywhere on the island, with thousands of seabirds all gathered together.
Located on the extreme west of the Westfjords region, this place is quite remote and can be a challenge to get to. However, the long journey there is definitely worth it. As you approach the massive sea cliffs you'll be greeted by the chirp and song of countless sea birds, including cormorants, gannets, and puffins. Here they nest and fly with the epic North Atlantic as the backdrop.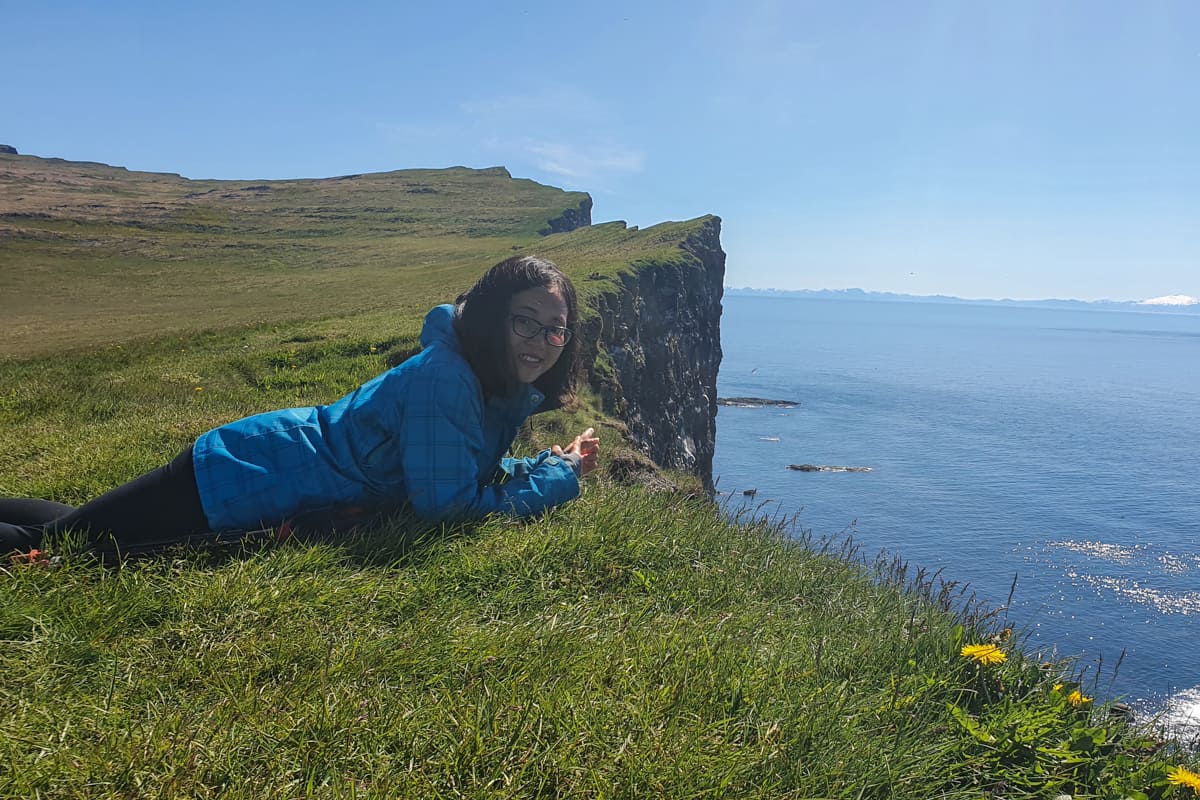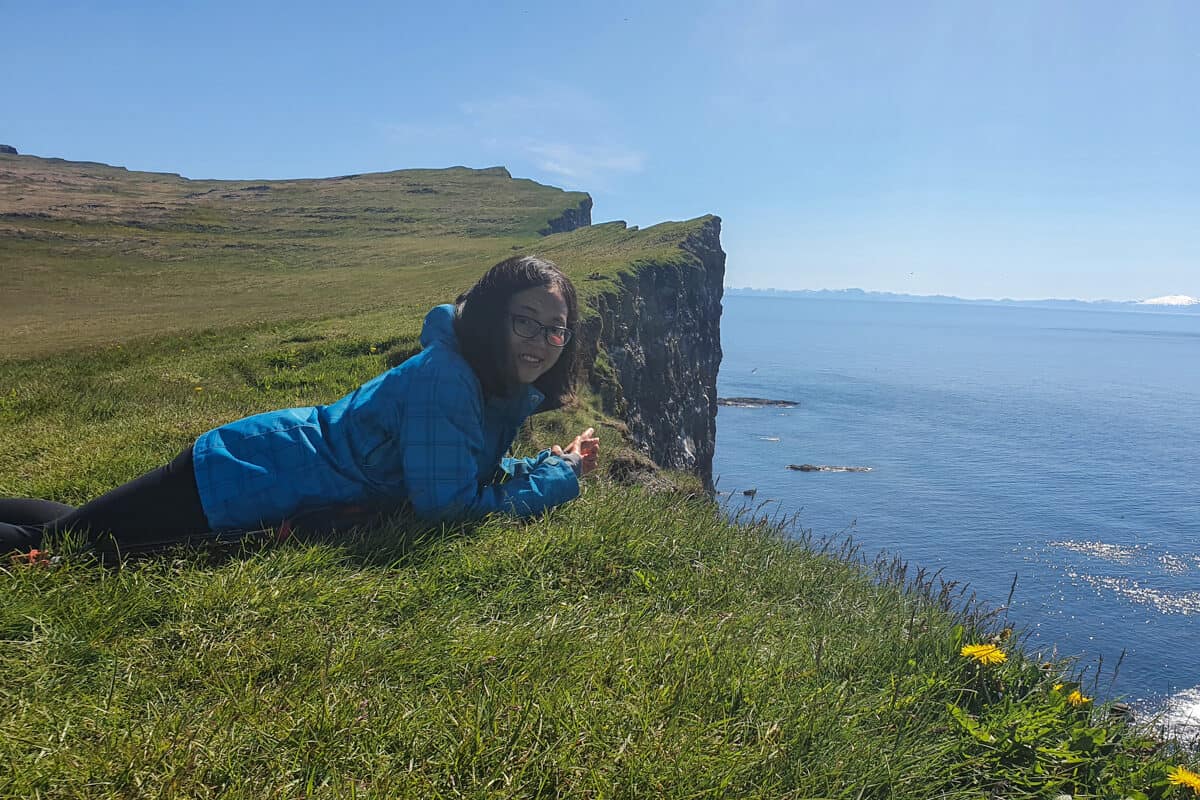 Be warned! There are so many birds nesting along the cliffs of Látrabjarg that the area can sometimes smell quite bad. This is due to the sheer amount of bird poo or guano that besmirches the cliffs. However, try not to be put off by this!
Is it easy to spot puffins in Látrabjarg? Well, during the summer they are abundant in this place. You might not be able to spot one immediately, but by combining a watchful eye with some patience, you may just be rewarded. Approach the cliff edge slowly (maybe with your nose pinched!) to get a glimpse of the puffins, or other sea birds. If you're lucky, they'll pop out of their nesting holes mere meters away from you!
In Látrabjarg, there is a special method used when it comes to puffin-spotting. When you approach the edge of the cliff, you should crawl on your stomach slowly to evenly distribute your weight. This helps to minimize the risk of slipping on loose rocks and off of the cliff! It might sound scary but fret not, it's fun and it helps to keep the puffins relaxed. By popping your head over the cliff edge, you'll be able to see the puffins even closer too. Get your camera ready!
2. Borgarfjörður eystri, East Iceland
This little spot at the northeastern edge of Iceland harbors a few colonies of puffins. Next to a small village fishing port, you can see that they congregate on a rock formation that juts out of the sea.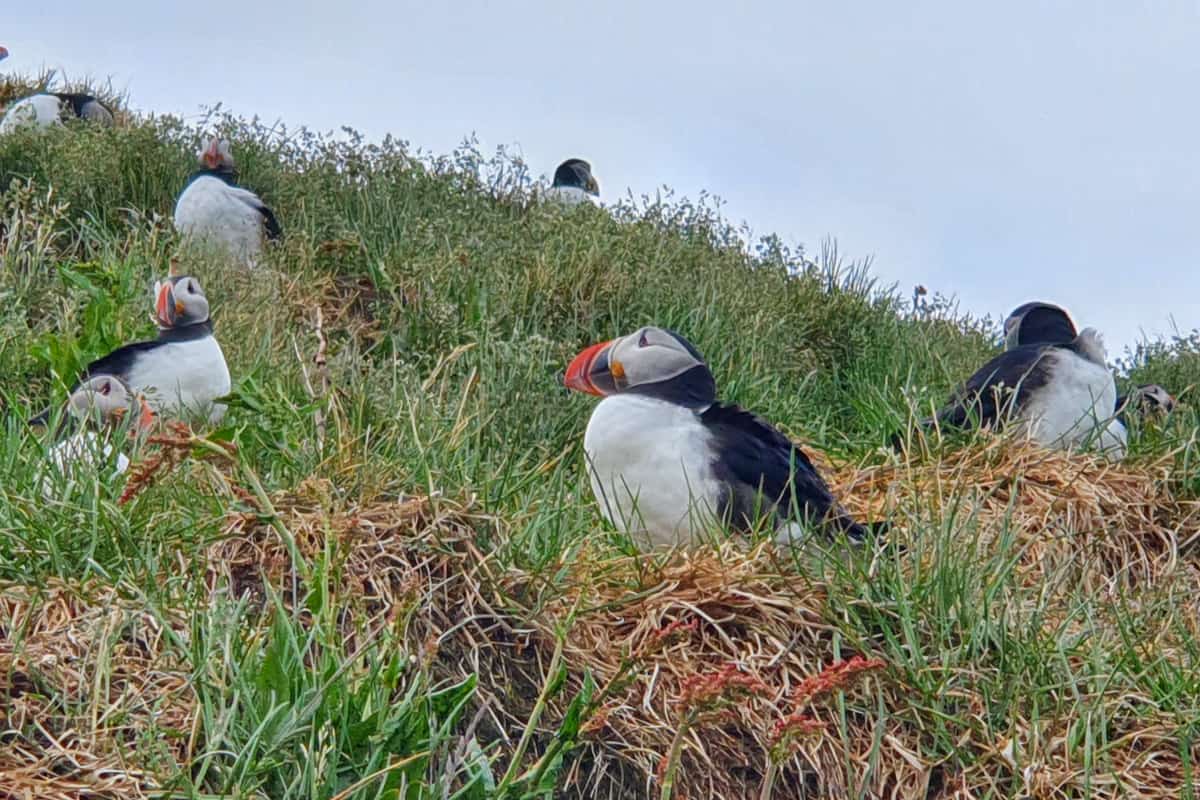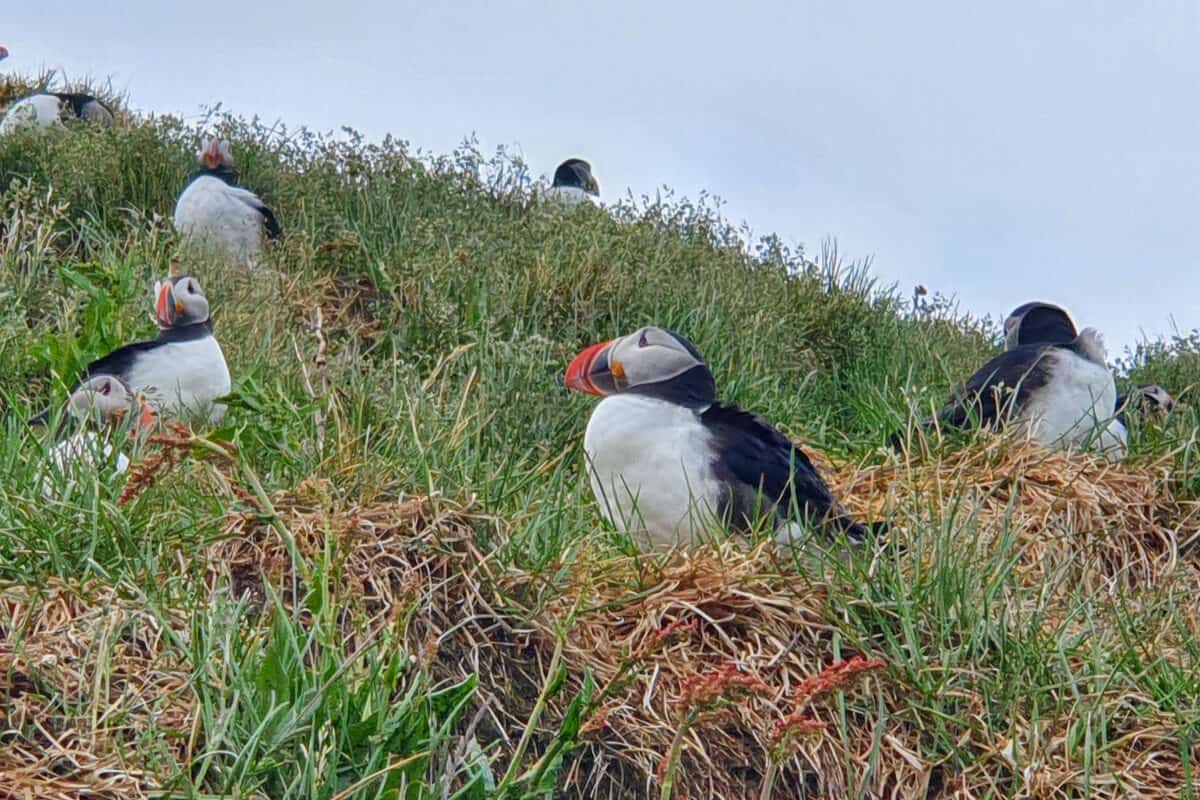 This is not the easiest place to get to given its faraway location, but the chance to see dozens of puffins up close is not to be missed!
A boardwalk has been constructed on top of the rock where the puffins nest, giving visitors a chance to stand literally feet away from the bird. It is definitely easier and safer to spot puffins here compared to in Látrabjarg since they are just hanging out on the rock, not balanced on tall, precipitous cliffs! You should still keep your voice quiet so as to not disturb the birds.
In recent years, this place has become quite popular with tourists due to its little winged visitors. As a result, a small cafe where you can get refreshments and use the facilities has been constructed nearby.
3. Dyrhólaey, South Iceland
The last location on our list is this protected nature area, situated at the southern end of the island. It is a bird's paradise and many species of sea birds call the towering cliffs home. Compared to the previous two spots, this place is easier to reach from Iceland's capital, Reykjavík.
Puffins have been known to nest along the cliffs of Dryhólaey for decades and by walking through the trails criss-crossing the area, you may be able to spot the birds. However, in recent decades, puffins are increasingly going elsewhere to nest.
Due to the warming climate which is starting to affect the southern part of the country, it is predicted that puffins will eventually abandon this area completely, making the previous two spots your best bet to see colonies of puffins in Iceland.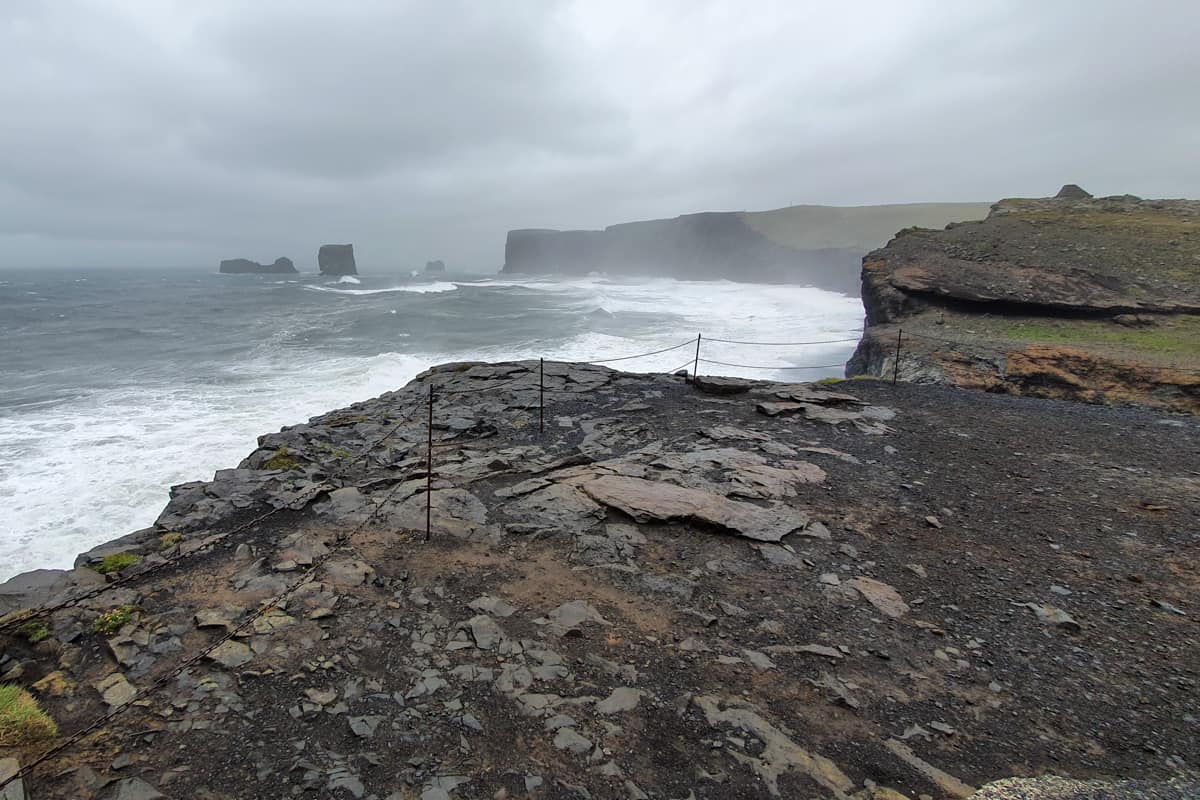 Seeing Puffins in Iceland: Good to Know
There is no admission fee to access the above locations.
There is no public transport to the spots mentioned above so you'd need to arrange private transport (e.g. rent a car).
If you don't have a rental car, there are organized puffin-seeing tours offered by various agencies in Reykjavík.
The best time to spot puffins is early in the morning, however, during the summer season you're likely to be able to see them any time of the day. Still, by starting early you'll be able to beat the crowds to see the birds.
It is really important that you do not disturb the birds in any way. Do not touch or throw things at them. You should also never feed them as this can disrupt their feeding and migration patterns.
Avoid making excessive noise when you're close to puffins, and keep a good distance from the birds when photographing them. After all, you don't want to scare them away, do you?
Lastly, remember that you're trying to see puffins in their natural environment. There is never a guarantee that they'll be there or how close they'll be.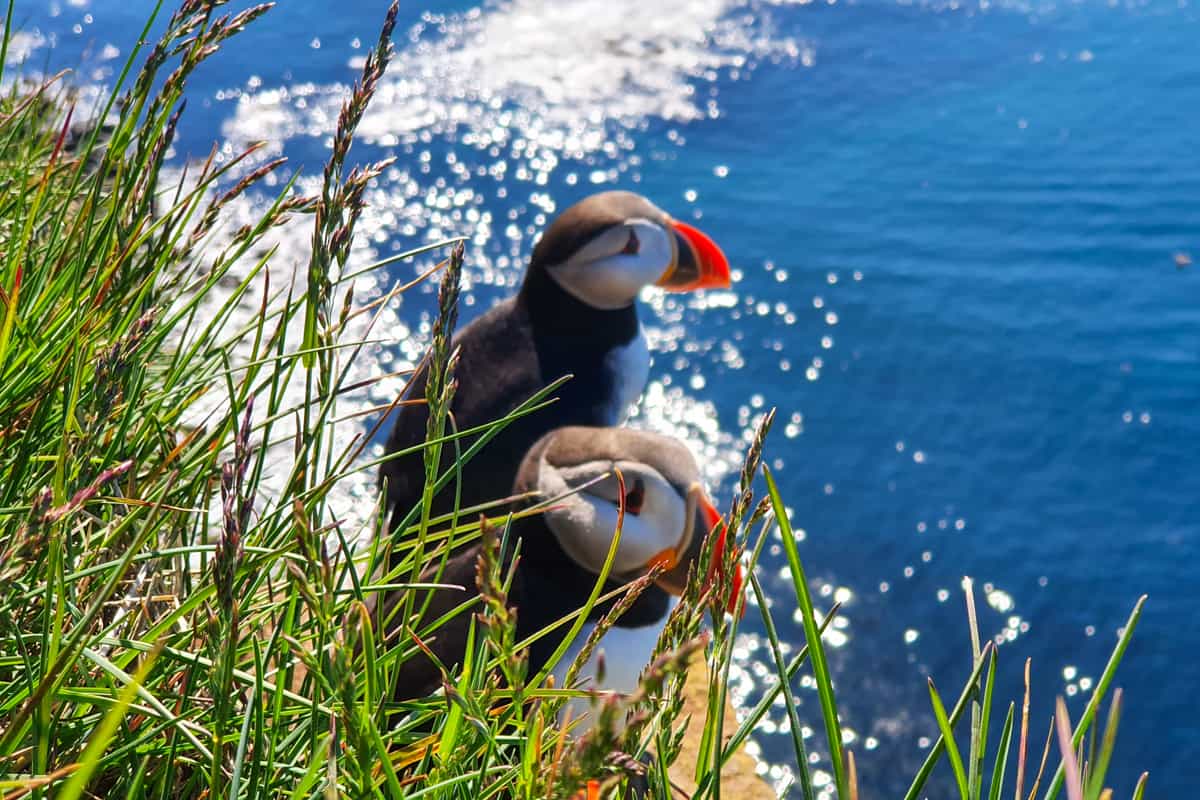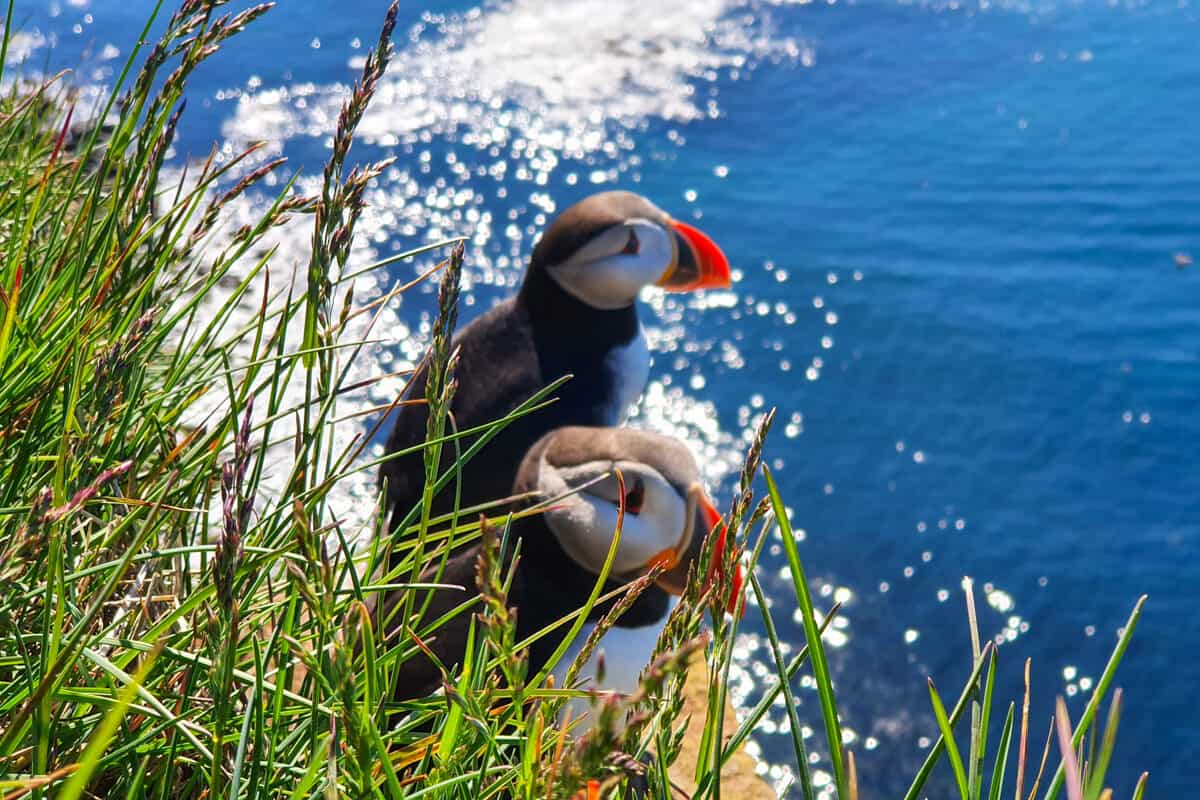 ---
Final Thoughts on Seeing Puffins in Iceland
Some final thoughts… Puffins were once excessively hunted in Iceland for their meat and eggs, almost driving them to extinction. In the following years, strict regulation was put into place, allowing their numbers to bounce back to what they are now.
However, today the future of puffins is in peril once again, this time due to a completely different cause. With the continuous warming of the planet, it probably won't be long before puffins decide to abandon Iceland altogether. As the weather heats up, they'll have no choice but to head further north in search of cooler havens for them to breed. Hopefully, there will still be some places left for them in this constantly warming world.
Have you been to any of these places to spot puffins in Iceland? Which one is your favorite? Let us know in the comments! Those birds are just too cute…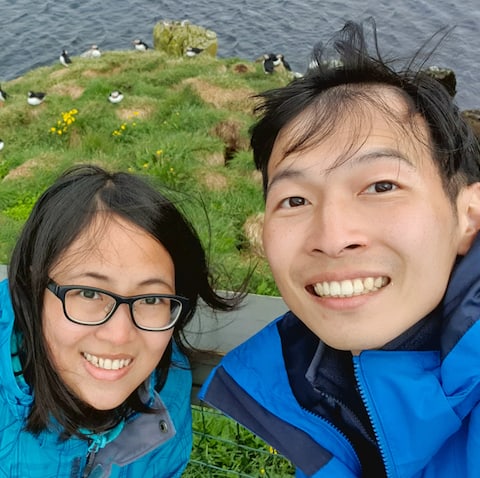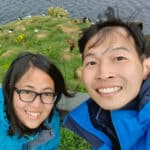 One Backpack Each was created by Sam and Tammy, an Indonesian couple. They dream to travel the world with open minds, and just one backpack each.