Unbuckle your belt a few notches and get ready to indulge on a trip packed with decadent chocolates, tall glasses of beer and bottomless cones of frites as you explore the small, but mighty, Belgium. As we all know, good things come in small packages, and Belgium is no exception! 
In this jam-packed guide to backpacking Belgium, written by someone who's travelled through the country, we'll highlight everything you need to know – from the best time to travel to the all-important cost of a beer.
---
INTRODUCTION | Backpacking Belgium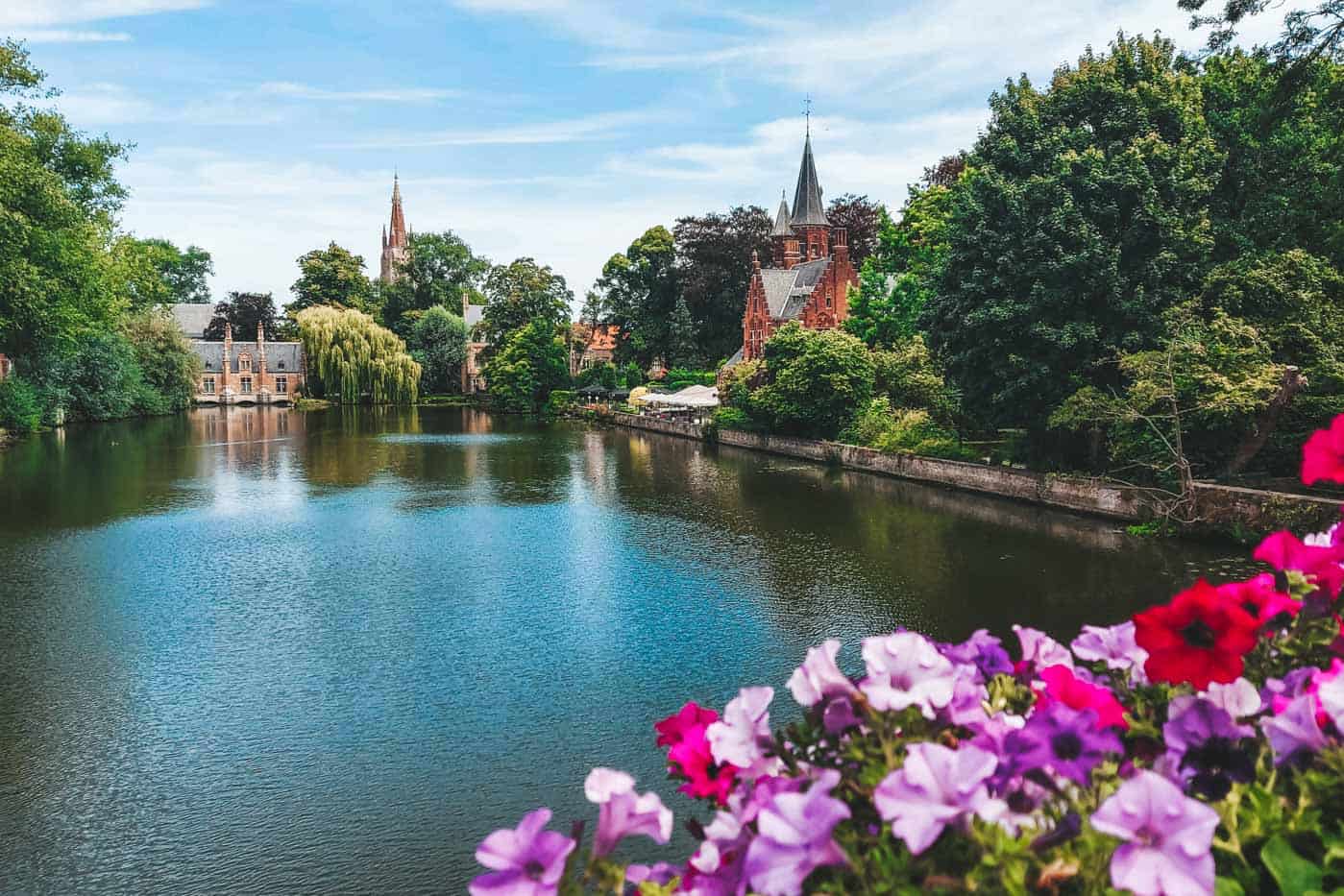 Currency: Euro €
Capital City: Brussels
Population: 11.7 million people
Main Religion: Catholicism
Main Languages: French, Dutch and German
Telephone Code: +32
Time: CET (GMT+1)
Emergency Numbers: 112 (police, fire, ambulance)
You'll love Belgium if…
You enjoy a good beer. Belgium is internationally famed for its beer, and with over 1,000 breweries packed into this tiny country, it isn't hard to find a nice crisp pint.
You want to explore beautiful cities. When it comes to picturesque streets, impressive medieval architecture and stunning waterways, Belgium's cities have it covered.
You don't go anywhere without your hiking boots. The south of Belgium is dominated by countryside so it's easy to find the perfect trail to get your boots dirty.
You're a history buff. Over the centuries, Belgium has been the site of numerous historical events and its cities are brimming with culture and steeped in tradition.
You're a chocoholic. The masters of all things sweet, Belgians sure know how to make chocolate. With stores overflowing with different kinds of chocolate, there's something for everyone!
---
WHEN TO GO | The Best Time to Visit Belgium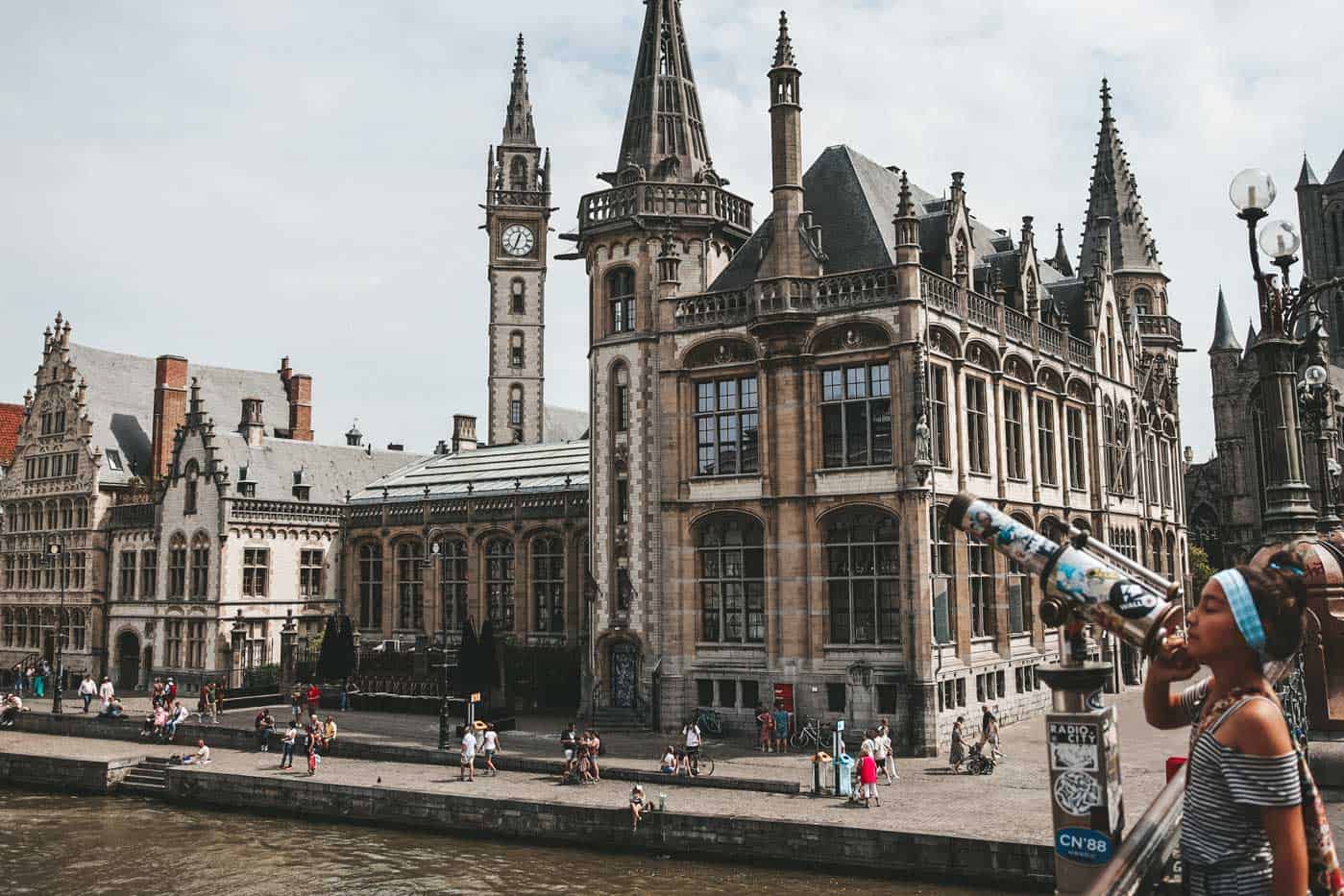 Like the rest of Central Europe, Belgium's weather can be unpredictable. With an average of 200 days of rainfall each year, avoiding the odd bit of drizzle during your visit can be hard. Travelling during the busier summer months (May-August) will give you the best chance of staying dry during your trip, however, the tourism hotspots will inevitably be more crowded and finding budget accommodation may be trickier. 
To avoid the summer crowds and still have the possibility of good weather, travelling during the shoulder seasons (Spring and Autumn) is highly recommended.
Winter brings its charm to Belgium, with festive markets and light installations in cities all over the country, making it a great time to travel. However, be aware that some activities are not available during the winter months, for example, the Bruges canal tours don't run from the middle of November until early March, so if this is something on your bucket list, make sure to visit during the spring or summer instead.
---
VISAS | Do I Need a Visa for Belgium?
UK, US, Canadian and Australian nationals can remain in Belgium for up to 90 days within a 180-day period. Any time spent in other countries within the Schengen Area is also counted in this period. Travellers will require a passport that is valid for at least three months after the date of departure from Belgium, along with sufficient funds to cover their stay.
All EU, EEA and Swiss citizens may travel to Belgium for up to three months at any one time without the need for a visa. The only requirement is a valid passport.
Visa Extensions
It's possible to extend your 90-day visa in Belgium and the surrounding Schengen Area, however, it is very hard without a good reason. Some possible reasons for extension are late entry after your 90-day visa has begun or an important unforeseen personal reason which requires you to remain in the country. If a visa extension is required, it must be applied for before your original visa has expired.
Penalty for Overstaying Your Visa
Countries in the Schengen area, including Belgium, have a no-nonsense approach to overstaying. If your visa expires whilst you are still travelling, you could face deportation, accompanied by an on-the-spot fine and, in more extreme cases, a timed ban on future travel to the country. 
---
HEALTH | Considerations and Vaccines for Belgium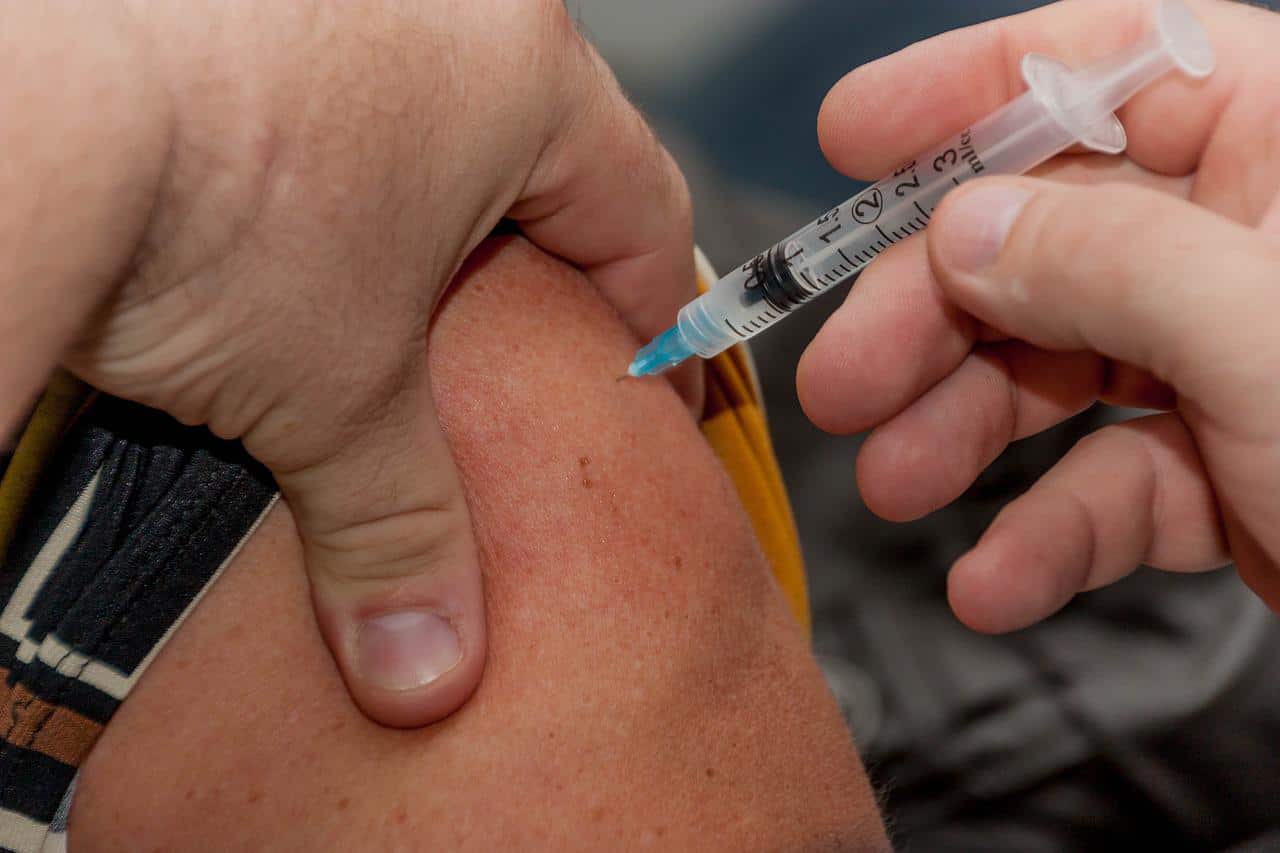 Do I Need Vaccines to Travel to Belgium?
Travelling in Belgium does not require any specific vaccinations, however, you should make sure that you are up-to-date with your jabs, in particular:
Diphtheria
Tetanus
Polio
MMR
Hepatitis A (recommended for higher-risk travellers)
Hepatitis B (recommended for higher-risk travellers)
Other Health Considerations
Ticks
If you can't wait to hit the trails and breathe in that fresh Belgian air, you should be aware of those little nasties, ticks. Ticks are a type of blood-sucking insect that resembles a small spider. They feed on animals, birds and humans, quadrupling in size until they are full, then dropping off. Usually, a bite from a tick, although a bit gross, is nothing to worry about. However, ticks are known carriers of Lyme disease which, if transferred to humans, can cause serious illness. 
To minimise the chance of picking up ticks, follow these tips:  
Always try to wear long sleeves 
Avoid walking through long grasses and heather with bare legs or feet
Use insect repellent on exposed skin
Check your skin for ticks when you've been outdoors
Invest in a tick removal tool (tweezers can leave behind some of the tick and therefore any disease it may be carrying)
---
SAFETY | Is Belgium Safe?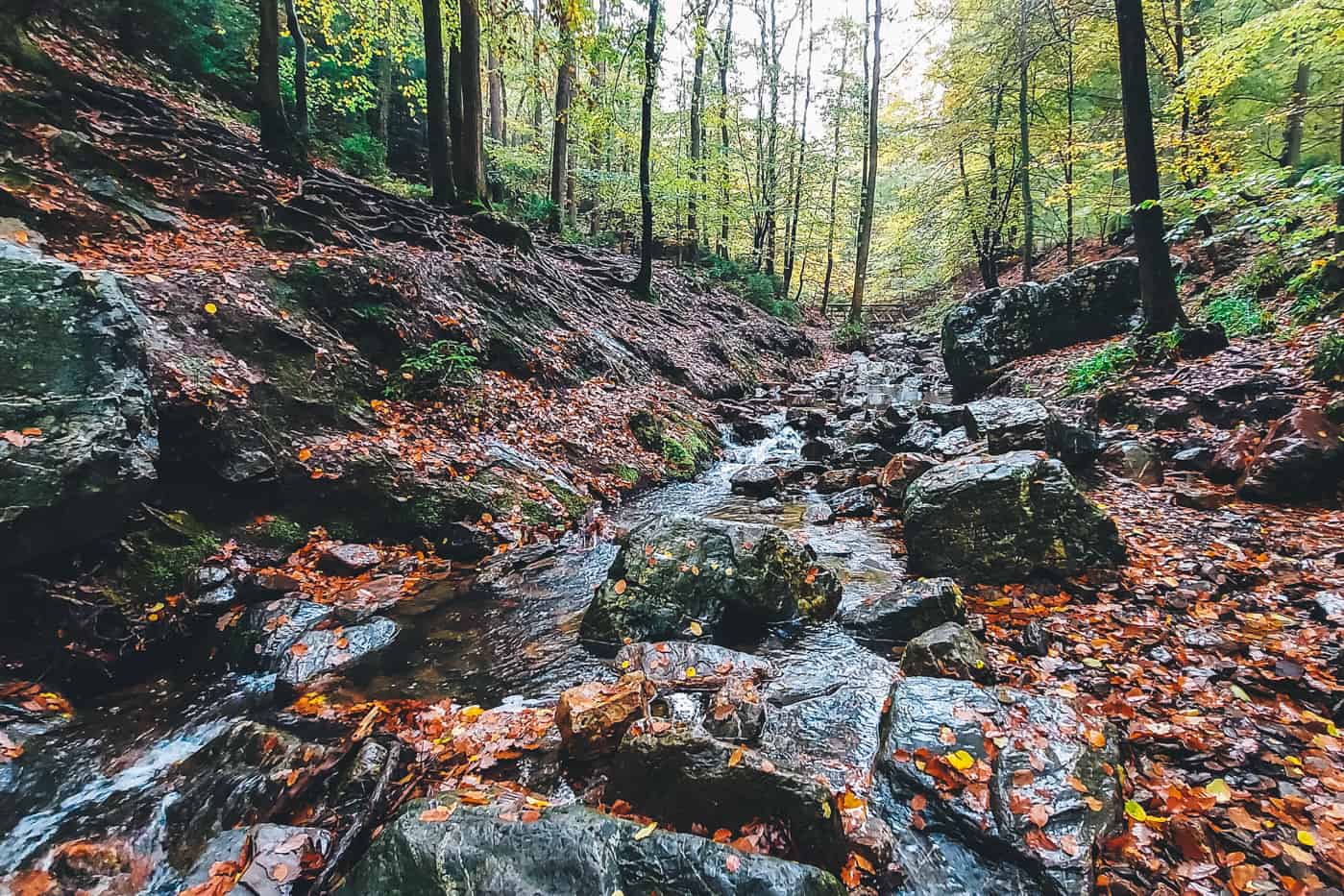 Staying safe is important when travelling and a trip to Belgium will generally be risk-free. Like most places, the chance of petty crime is higher in busy/densely populated areas as well as on public transport. It is important in these situations to stay vigilant and follow personal safety protocols, like keeping money and valuables on your person and out of sight. If this is something you're concerned about, consider investing in a money belt or alternative. 
Throughout the country tap water is safe to drink, so make sure to bring your reusable water bottle to help reduce plastic usage. Belgium has a very high food hygiene standard, so you can dig into the local delicacies without hesitation. 
It's worth remembering that, like most Europeans, Belgians drive on the right, so if you're from the UK, don't forget to give way to the left at roundabouts! Road accidents are quite common in Belgium, especially in more built-up areas, so take care if you are planning to drive during your trip.
---
TRAVEL INSURANCE | What Is the Best Travel Insurance for Belgium?
Travel insurance is the most important (and expensive) thing you'll hopefully never use. If the unthinkable happens and you are robbed or injured during your trip to Belgium, then you'll want the best cover possible.
Although Belgium isn't considered a particularly dangerous place to visit, accidents happen. It's better to be prepared, just in case you have a few too many Belgian beers and try to get out of the top bunk in the middle of the night! 
To give you peace of mind if your trip takes a turn for the worst, we recommend these travel insurance providers for backpackers in Europe: 
Designed for Long-Term Travellers
Available worldwide
Rolling monthly subscription 
No return date required
Check policy wording for full details 
Insurance Designed by Travellers for Travellers
World Nomads travel insurance policies offer coverage for more than 150 activities.
Get a quote, make a claim, or buy or extend your policy while on the road.
Check policy wording for full details 
Travel Insurance for Europeans
Only insures travellers from Europe
Additional activity packs available
Check policy wording for full details 
---
WHAT TO PACK | What Should I Pack for a Trip to Belgium?
When packing your bag for Belgium, one thing you'll need for certain is a good sturdy pair of comfortable shoes. You'll spend most of your trip on your feet, either exploring the beautiful countryside or wandering the cobbled city streets, so you'll want something comfy to wear. 
If you're visiting during summer and you want to cool off in a public pool, guys will need to have a pair of speedos or at least a tight pair of trunks handy, otherwise, they may not be allowed in.
Whatever time of the year you plan to travel to Belgium, having an umbrella or raincoat on standby is always a good idea, as the weather can be unpredictable and generally a bit wet.
👉Read More: Packing List for Europe👈
---
FLIGHTS | Airports and Airlines in Belgium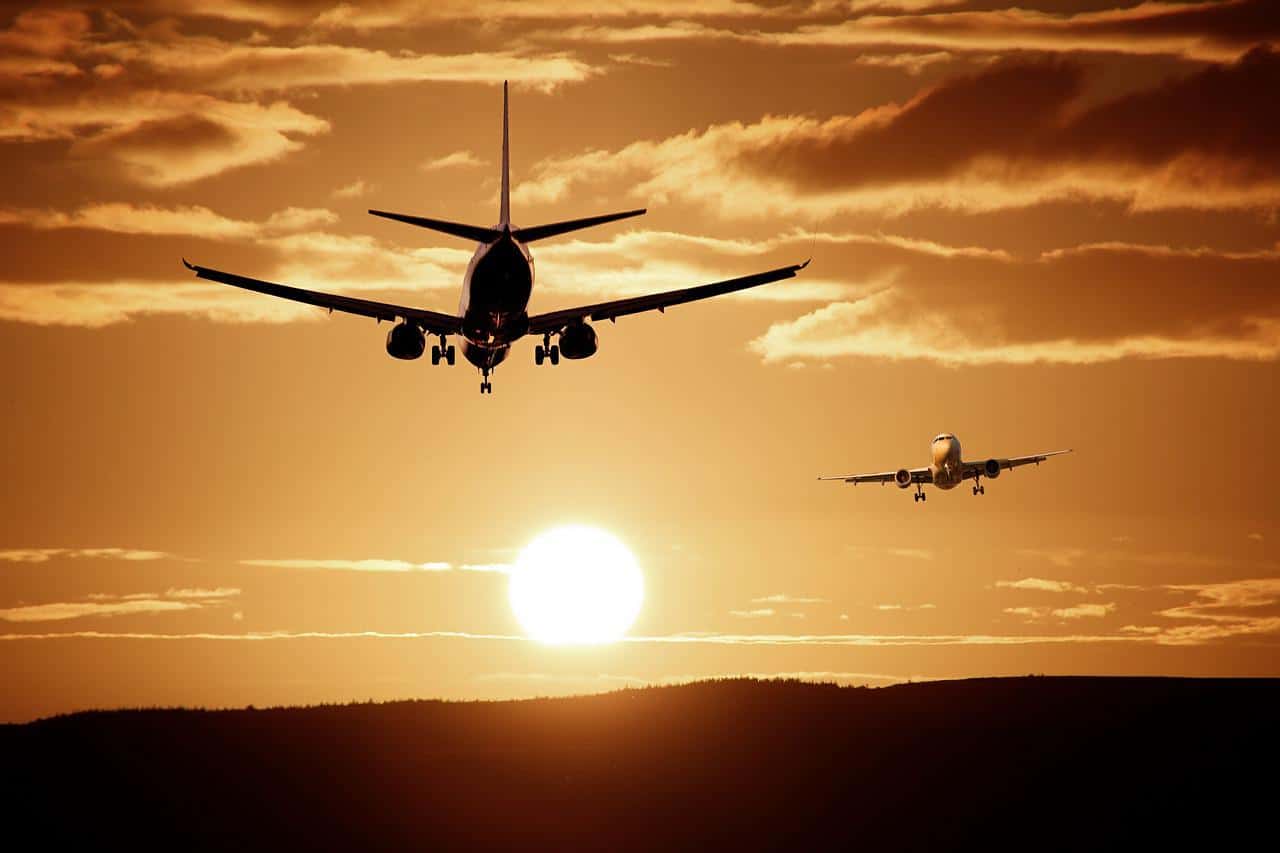 Flying to Belgium
If you are heading to Belgium by plane, you will likely fly to Brussels Zaventem Airport, located on the capital's outskirts. However, if flying from further afield, cheaper flights may be found to some larger city airports in neighbouring countries like Amsterdam or Paris. 
Belgium also has four other airports offering passenger services:
Ostend
Charleroi
Luik – Bierset
Deurn
Norweigan, Delta and American Airlines fly directly from North America, and plenty of low-cost carriers operate out of Europe. These include Ryanair, EasyJet, Lufthansa and KLM.
Flying Within Belgium
Belgium is a small country with excellent rail and bus routes running throughout and beyond, therefore internal flights are unnecessary and expensive, not to mention bad for the environment. Taking the bus or train is usually a much better and cheaper option. 
---
LANGUAGE | Three Official Languages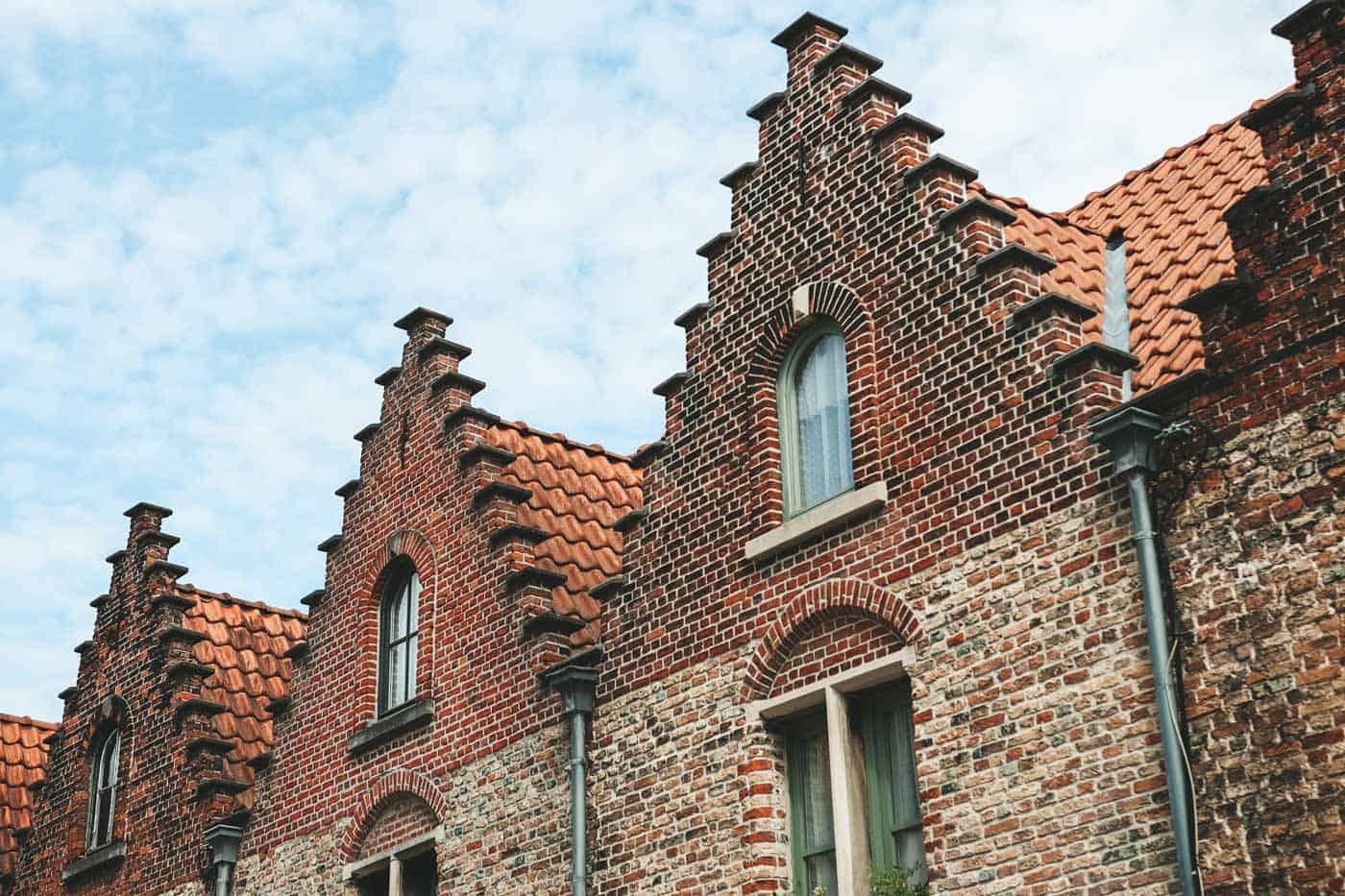 Being sandwiched between four other countries means Belgium has drawn a lot of its culture and language from its neighbours. There are three different official languages spoken in Belgium; French, Dutch and German. 
Each of these languages is spoken in different regions of the country. From the North coast of Belgium down to its capital, Brussels (the Flemish community), the official language is Dutch. 
The official language is French from Brussels down to the South of Belgium (the French community). German, although an official language, is only spoken by roughly 1% of the population and is localised in the eastern part of Belgium which borders Germany. Brussels is a multilingual capital as the residents speak a combination of French and Dutch. 
In addition to those languages, most locals have a good understanding of English and can communicate well with tourists, although we do recommend learning a few phrases in the local languages to help you out when travelling through Belgium. See the below video for a quick crash course in Dutch!
---
COMMUNICATION | Phone and Internet in Belgium
WiFi is readily available in Belgium but may be harder to find in more rural southern areas. WiFi is provided as standard at most accommodations. 
Cellular data coverage is great throughout Belgium, so to make sure you can load that hiking guide when you are out in the sticks, purchase a local SIM from providers such as Proxima or Base. Alternatively, you can check with your provider to see if they offer a no-extra-charge policy for data roaming in the EU.
For UK travellers: If you're travelling from the UK, bear in mind that roaming charges have been reinstated by most phone operators since Brexit. 
---
BUDGET | How Much Does It Cost to Backpack Belgium?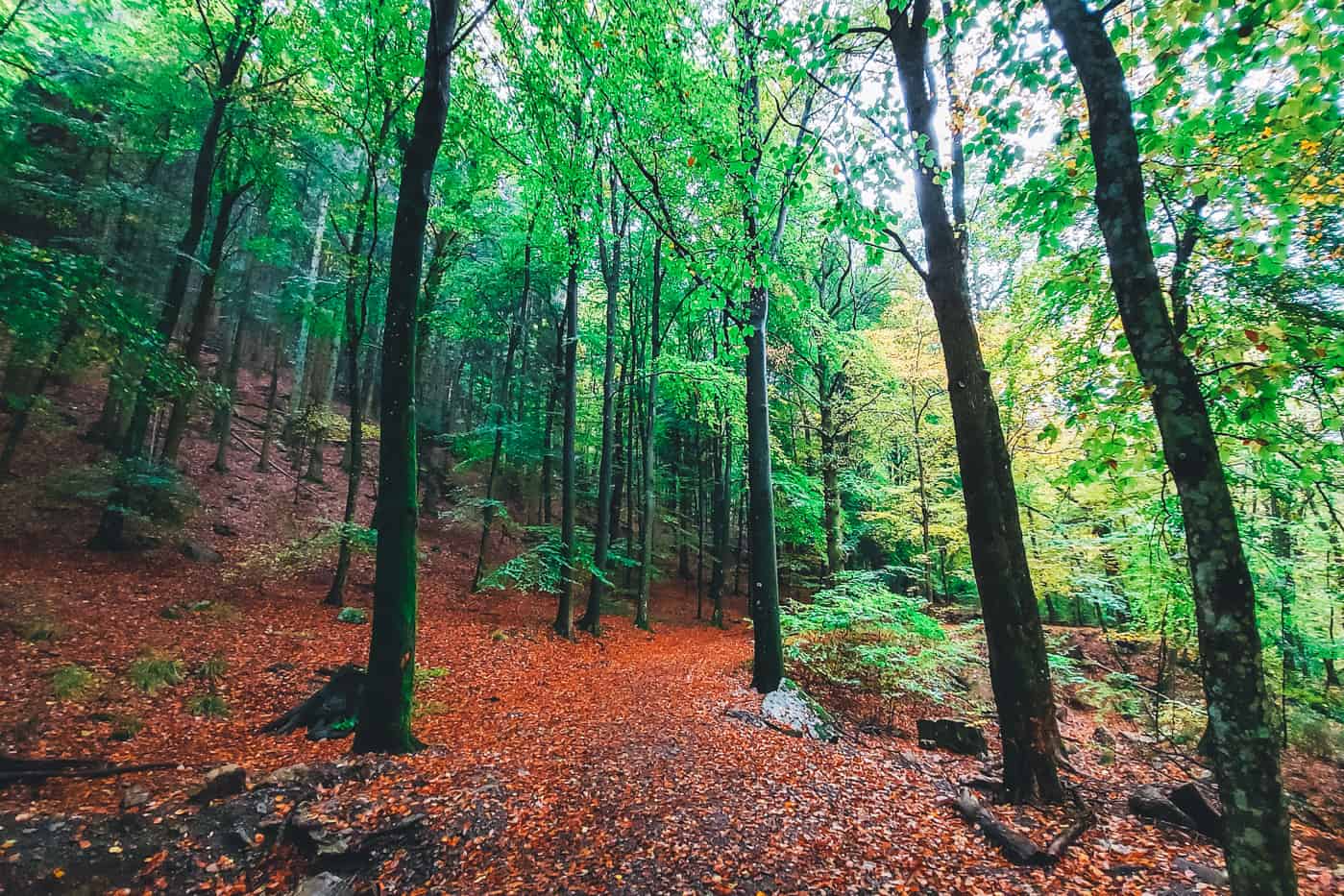 For a trip to Belgium, we recommend an average backpacker budget of between €60-€140 per day (approx. $58-£135USD), depending on where/when you are visiting and your travel style.
Cost of Accommodation in Belgium
You are never too far away from a backpacker hostel whilst travelling through Belgium, with the majority being found in cities. These hostels provide budget-friendly accommodation for travellers but be aware that the prices may increase during peak season. To help stick to your budget, we suggest travelling during the shoulder or winter seasons when the accommodation is cheaper.
For a standard dorm bed in a backpacker hostel, you should expect to pay around €20-€35 a night. Depending on the hostel, this price sometimes includes breakfast.
Couples looking for a bit more privacy during their trip can find double rooms in backpacker hostels which, split between two, can be more budget-friendly than some dorm beds. For a double room in a hostel or mid-range hotel, you can expect to pay around €55-€80 for the night.
If you prefer to travel with a tent and sleep out under the stars, a pitch at a campsite will set you back around €20-€30 a night.
Road-trippers are in luck, as there is an extensive supply of safe, free car parks and motorhome areas with services found all over Belgium. Apps like Park4Night are great for finding those hidden park-up gems. Owners of campervans must be aware of restricted access to Low Emission Zones and should always check online before driving in or near larger cities.
Cost of Food in Belgium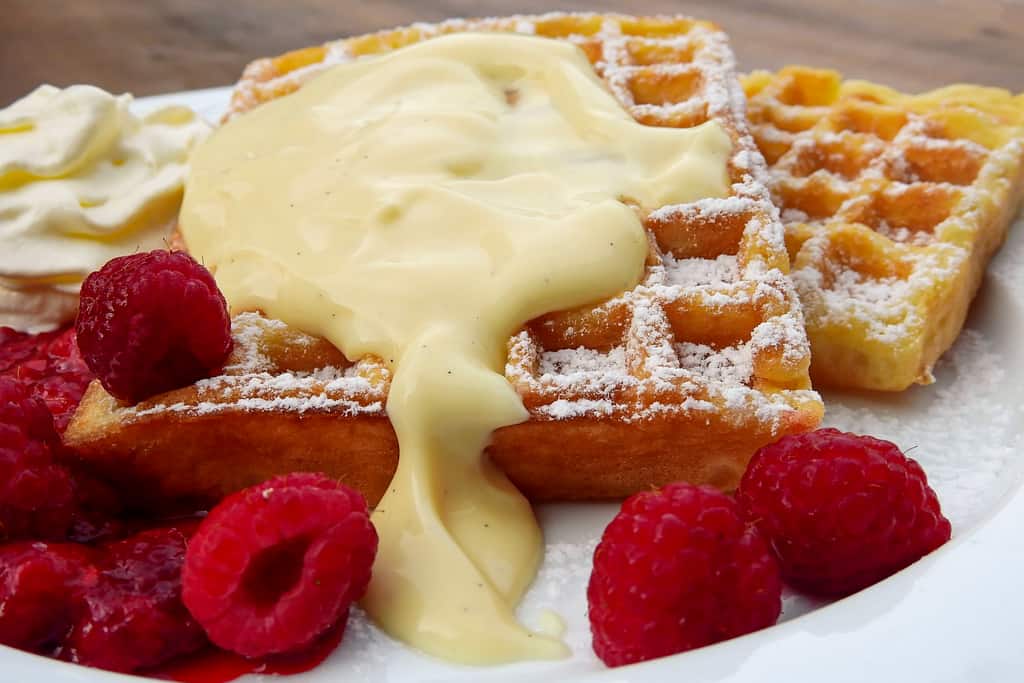 As Belgium is the home of waffles and chocolates, you'd be forgiven for thinking that you need a sweet tooth to enjoy it. In reality, the selection of different delicacies on offer is endless!
Freshly caught bowls of moules (mussels) paired with Belgium's famous frites (fries), or tender beef in a rich stew of expertly brewed Belgian beer are just the beginning of a long list of local and international cuisine available. 
You can really go all out when eating in Belgium, although you needn't break the bank – you can still enjoy the flavours of the country in a budget-friendly way.
Street food carts dotted around the cities and markets are a great place to grab a cheap bite while out exploring, with snacks costing anywhere from €5-€10. 
Depending on your hostel selection, breakfast can be included with the price of your bed but if not, it can cost up to €8 on top of the price per night. Getting breakfast or lunch in a mid-range restaurant will usually cost between €10-€20. Dinner out will cost a little more, so you should budget around €15-€25 for a meal and drink.
If you need to keep your spending to a minimum, we recommend buying food from the supermarket, as some hostels provide a kitchen where guests can prepare their own food. This is much more budget-friendly than eating out for every meal. 
Cost of Beer in Belgium
"How much is the beer?!" I hear you cry! Seeing as the beer in Belgium is world-renowned, it would be rude not to have a pint of the good stuff. A pint of Belgian blonde beer will set you back around €5, but if one isn't enough you can pick up a pack of four cans from the supermarket for around €6. 
Cost of Activities in Belgium
A visit to Belgium can be expensive and accommodation and food quickly add up, but there are plenty of free/budget ways to enjoy yourself in the country. You can explore the cities on foot with free walking tours hosted by hostels as well as heading out into nature with tonnes of great (and free) hikes to explore the beautiful countryside. 
Activities that will have you opening your wallet include:
Gravensteen Castle entry fee: approx. €12
Bruges canal boat tour: approx. €12
Brewery tour: approx. €14
Atomium entry fee: approx. €17
Chocolate making workshop: approx. €42
Beer and chocolate tour: approx. €90
---
TRANSPORT | Getting Around Belgium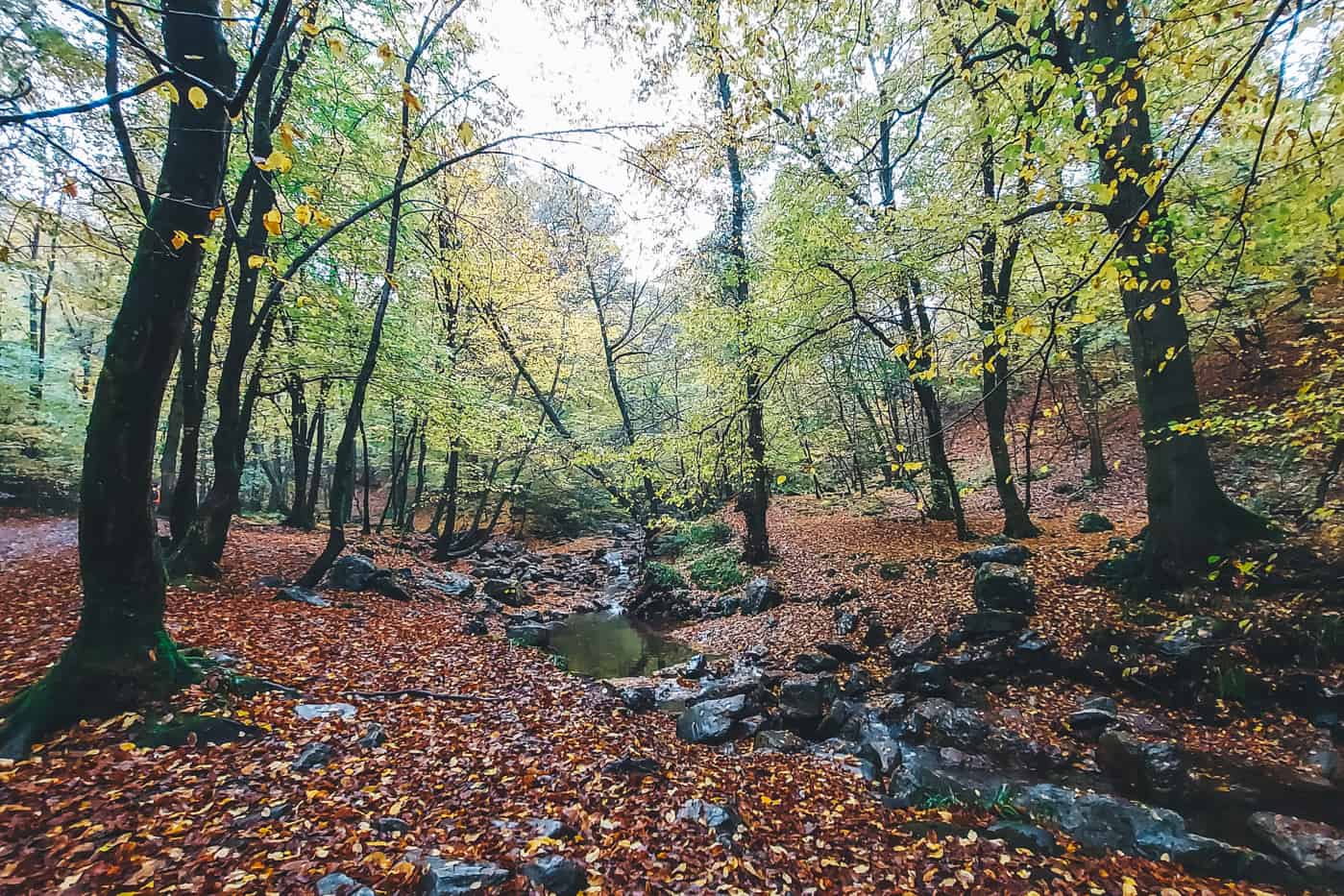 Bus
The most budget-friendly way to travel through Belgium is by bus, with routes running all over the country with providers such as Flixbus, Eurolines or Regiojet. They all require advance tickets. 
For intercity travel, you will be looking for buses run by De Lijn, TEC and STIB, depending on which region of Belgium you are in. These tickets can be purchased from the driver during your journey.
Train
Another great way to travel around Belgium quickly and cheaply is by train. Rail services connect all the major cities in Belgium and beyond, as well as a few smaller towns and villages. SNCB is the main train operator in Belgium. 
A collection of other companies run cross-border services to neighbouring countries, with providers such as Eurostar, Thalys, SNCF, and Deutsche Bahn. To save on fares, it is best to book in advance.
Interrail passes can also be purchased, which allow unlimited train travel in one country in Europe for a certain number of days per month. With prices of a Benelux pass (which covers Belgium, Netherlands and Luxemburg) starting at €105 for three days of unlimited travel a month, this may be a more budget-friendly option for travellers planning on taking multiple long-distance trains in a day.
Car
With the popularity of campervans and motorhomes on the rise, travellers from continental Europe and beyond may choose to visit Belgium by car/van, giving them the freedom to explore the country at their own speed.
If car travel to Belgium isn't an option for you, it's still possible to rent one on your arrival. You can pick up a rental car at the airport from providers like Enterprise, Europcar and Thrifty to name a few. To be eligible to rent a car in Belgium you must be over 21 years old and have held a valid driver's licence for over a year. Drivers under the age of 25 may incur an extra charge due to being classed as young drivers. 
While you may be itching to get on the road and explore Belgium, it is always advised to photograph any marks or signs of damage on the car before leaving the airport. This will prevent you from being charged. Remember that, like the rest of Europe, Belgians drive on the right.
Plane
Air travel in a country as small as Belgium would only be advisable in emergencies as it is much more expensive and environmentally damaging than other public transport options. However, booking in advance is the best way to save money on fares if the need arises.
---
WHERE TO GO | Places to Visit in Belgium
For Comic Book Fans 📖
Belgium has played a huge part in the development of European comic book characters over the years. As you wander the streets of Brussels you can discover over 60 different Franco-Belgian comic book-themed murals, with famous characters such as Tintin and Astérix & Obélix, painted beautifully on the side of buildings. Don't miss one of our favourite museums in Europe: the Belgian Comic Strip Centre!
For Hikers ⛰
As you head south away from the big cities, the countryside opens up to rolling hills and wooded valleys. Explore the Belgian Ardennes via its numerous selection of trails or take several days to follow the Semois River as it meanders through southern Belgium from Arlon to the French border and beyond, taking in the stunning views along the way.
For History Buffs 🏰
If history is your thing then Belgium is the place for you! This tiny country was the location for one of the pivotal moments in Europe's history, the Battle of Waterloo. A visit to Waterloo, just south of Brussels, should be on any budding historian's bucket list. If military history isn't your thing, then take a walk around Belgium's cities instead and marvel at medieval architecture.
For Beer Lovers 🍺
There's nothing better than a nice cold pint and Belgium is the ideal place to enjoy one. Being internationally famous for its beer, brewers have been perfecting the art for centuries, and breweries like Affligem date back to 1074! If visiting Brussels, stop by the Delirium café which serves over 2000 different types of beer – there's no better place to crack open a cold one with your friends. 
---
THINGS TO DO | Top 10 Things to Do in Belgium
 1. Jump on Canal Tour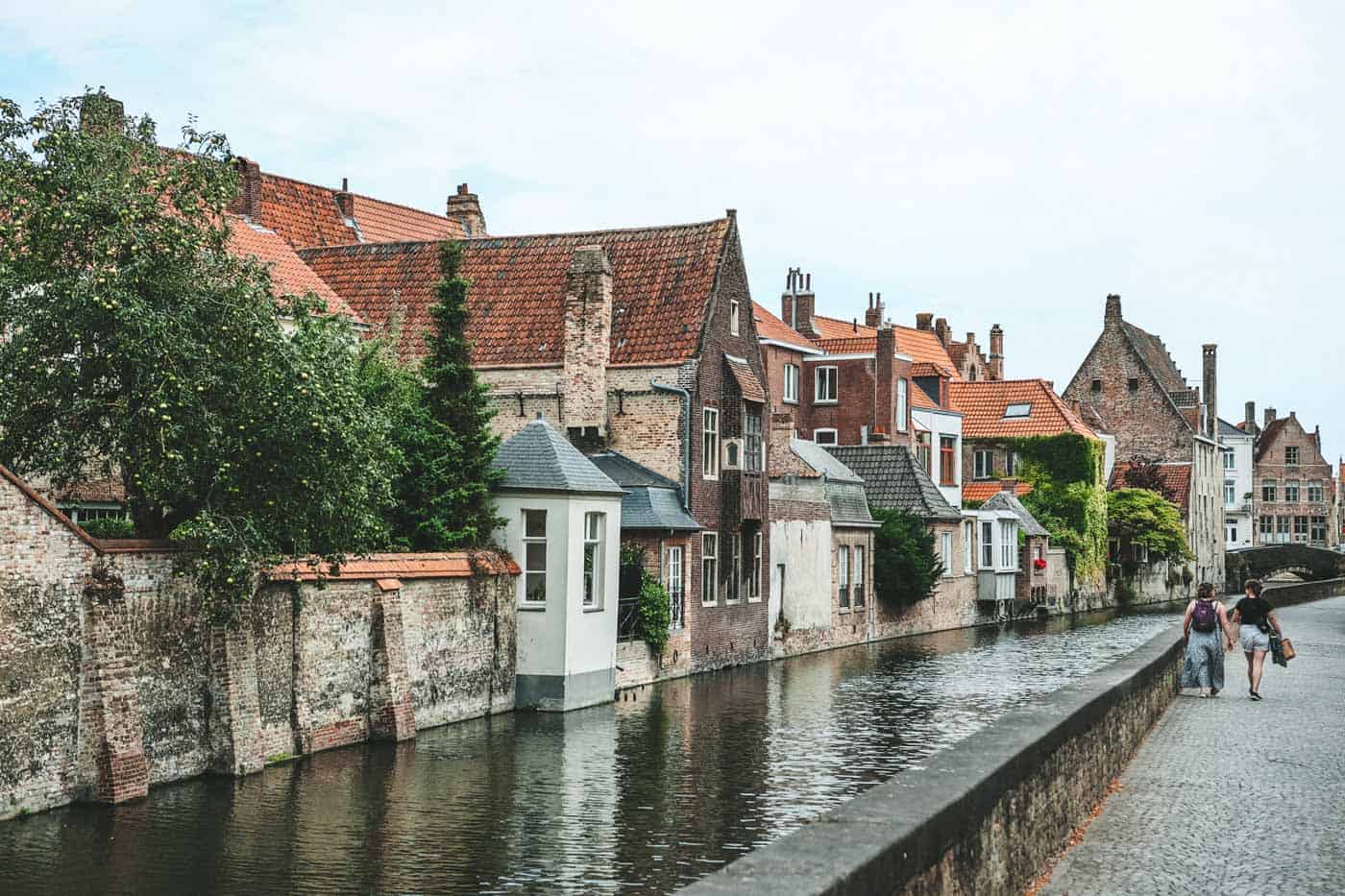 With cities like Ghent and Bruges being home to a network of idyllic canals and waterways, a great way to experience the cities is by boat. Why not hop on a canal tour and see a whole new side of Belgium from a duck's perspective? 
 2. See the Manneken Pis
What says welcome to Belgium more than 0.5m tall bronze statue of a urinating boy, looking far too proud of himself! The Manneken Pis is an iconic symbol of Brussels and draws crowds trying to get a picture with the cheeky little fella. If you are lucky, you might even see him in one of his famous outfits.
3. Explore Gravensteen Castle
Standing proud in the centre of Ghent, the Castle of the Counts is a living reminder of the city's past. Built in the 12th century, Gravensteen gives visitors an insight into the turbulent past of Ghent, full of torture and inquisition. A visit here comes with a light-hearted twist as the audio guide is voiced by Flemish comedian Wouter Deprez.
 4. Sip on Belgian Beer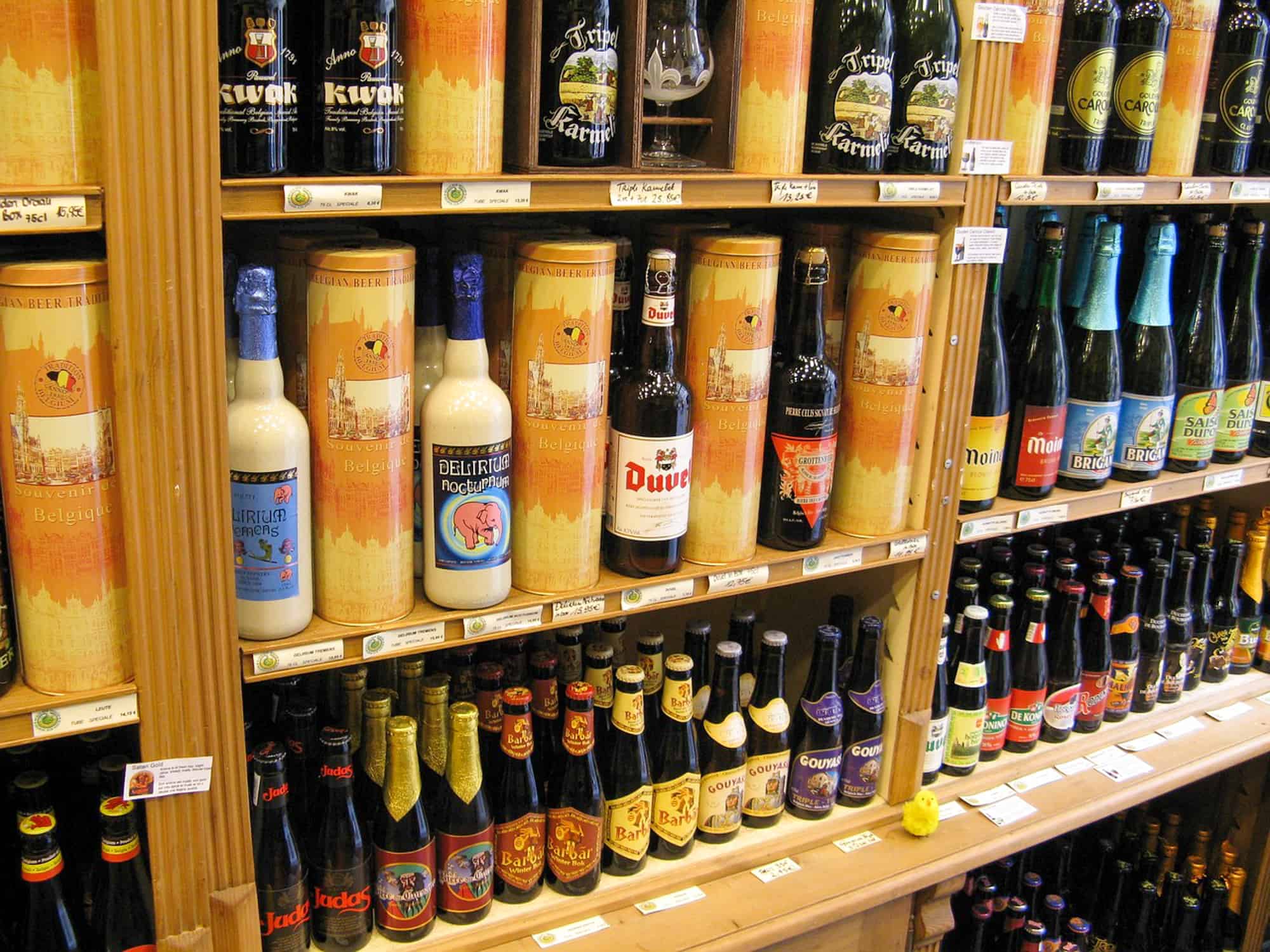 As you've probably grasped by now, Belgium is all about the beers. With a massive concentration of breweries in such a small country, you'll be hard-pressed to find a place not serving a glass of Belgian Blonde. Don't overdo it, those cobbled streets are treacherous at the best of times!
5. Hike the Ninglinspo Valley 
This beautiful 6km hike takes you along Belgium's only mountain river, deep in the heart of the Belgian Ardennes. Lace up your boots as you head off from the village of Sedoz (GPS coordinates for the start of the hike: 50.468609,5.74354.), through the lush green forests and with panoramic views of the Liège province. Don't forget a map, as it's almost impossible not to lose yourself in the network of paths.
6. Gorge Yourself on Chocolate
Get your sweet tooth stuck into one of Belgium's most famous exports. With chocolate shops on almost every street, you can't avoid the temptation of hundreds of different types of chocolate beckoning you from behind the glass displays. Can't decide which ones to buy? Grab a pre-mixed selection box and attempt to stop yourself from eating them all before you leave the shop.
 7. Do the Vêves Castle to Walzin Castle Walk
Walk between two of Belgium's fairytale castles while admiring the stunning scenery of the Lisse river and surrounding limestone cliffs. This 15km loop starts from Gendron station and offers the perfect combination of intriguing history and natural beauty. Tours are available at both castles if you want to make a day of it.
 8. Visit the Atomium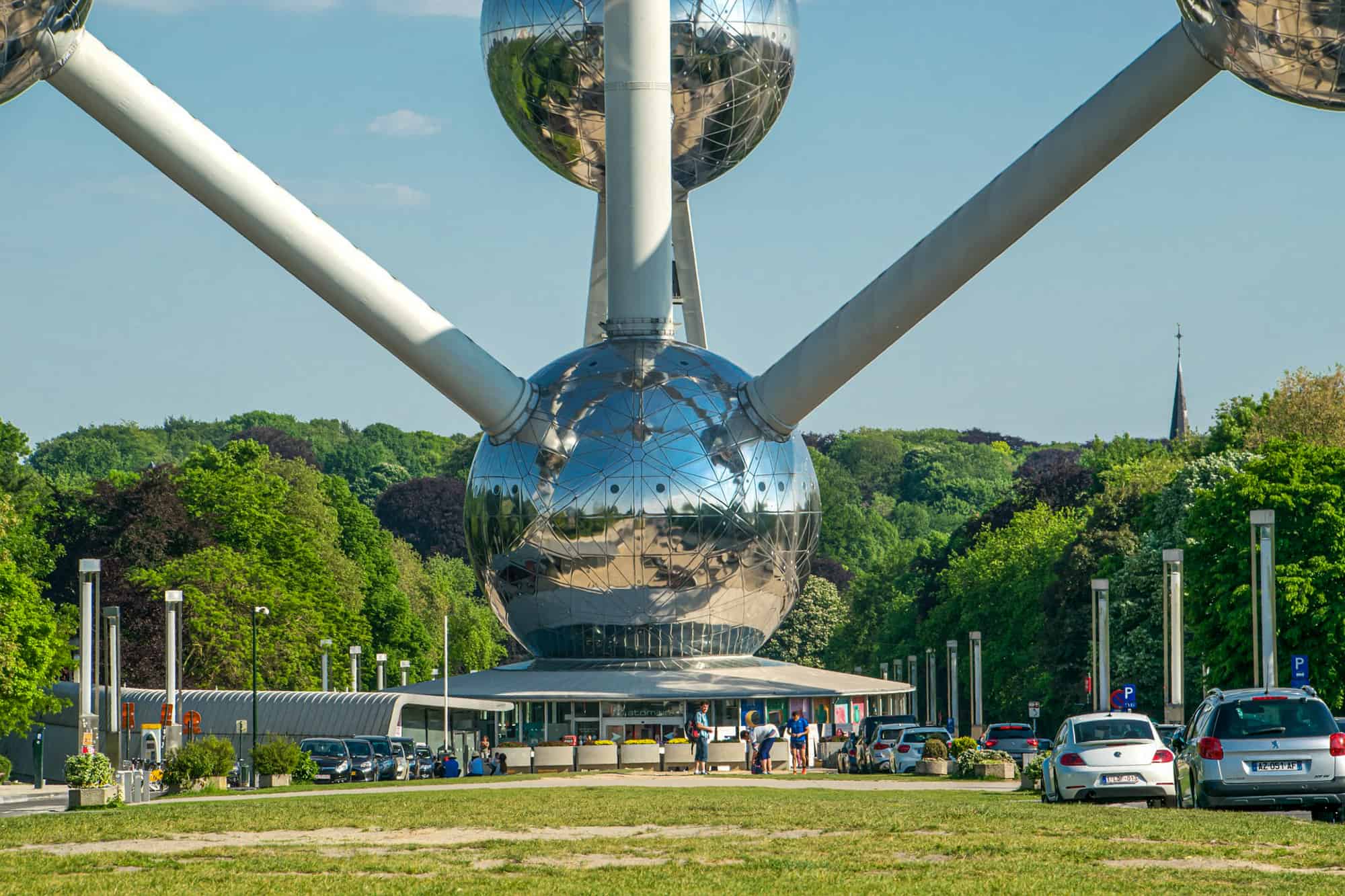 Created for the 1958 Worlds Fair in Brussels and restored in the early 2000s, the Atomium is now the city's most popular tourist attraction and a national landmark. Offering incredible panoramic views of the capital, a unique dining experience and fascinating exhibitions, this is a worthwhile stop when visiting Brussels.
 9. Climb the Belfry of Bruges
Speaking of panoramic views, while in Bruges why not take in the beauty of the city from the top of a 366-stair climb up the Belfry of Bruges?  The 13th-century bell tower is home to an impressive 47 bells, which ring out across the city on Wednesdays, Saturdays and Sundays from 11-12 noon. After the climb, grab a bite to eat in the Markt square in the shadow of the Belfry.
10. Indulge in Street Waffles and Frites
Pick up a meal to go as you're exploring the never-ending cobbled streets of Belgium's cities. A cone of frites or a chocolate-covered Belgian waffle is the perfect snack for a hungry budget-conscious traveller on the go. 
Have you visited Belgium yet? Let us know your experience in the Europe Backpacker Facebook community!