Europe in the springtime is unparalleled. The flowers are in bloom, the temperatures are rising, and al fresco cocktails are possible once more. The sunshine is back, but the crowds aren't (yet!). For the most part, visiting Europe in the spring is a smart option. You'll avoid the overtourism that runs rampant in the summer months and save money on lodging and food. 
However, it's important to keep in mind that there are certainly differences between the north and south of the continent, and it's important to do your research before booking your trip. 
While springtime in Greece is a paradise, there may still be snow on the ground in Norway, or road closures in Iceland. 
Here, we've compiled a list of fabulous European destinations for spring, so whether you're after sun, history, or cuisine, you'll find something to inspire! 
---
Related: (opens in new tab)
---
30 Amazing Spring Destinations in Europe
1. Lisse, Netherlands
Average spring temperature: 14°C, 58°F
Lisse tops this list of European spring destinations because it is home to the Keukenhof Gardens. Open a mere eight weeks per year between March and May, these gardens are truly a must-see during your lifetime.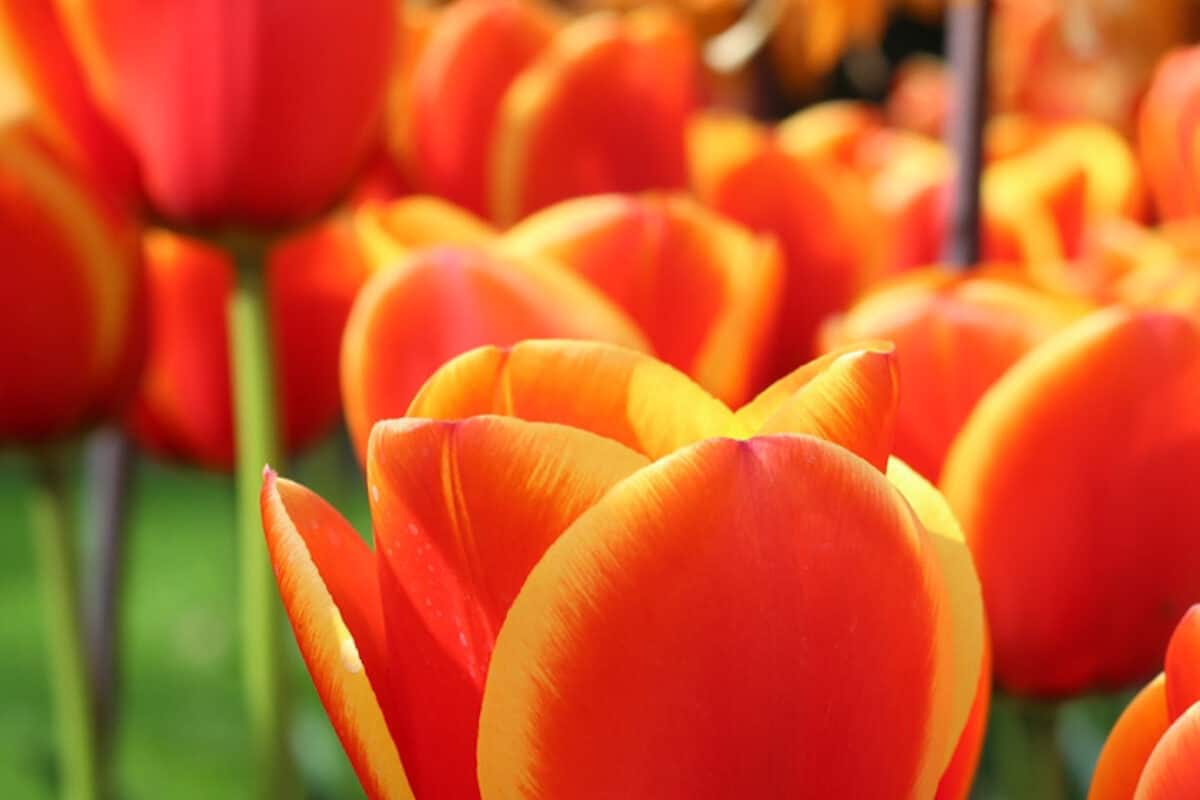 In addition to tulips as far as the eye can see, Keukenhof is also called the 'Garden of Europe', because around seven million flowers of all kinds bloom across its 32 hectares each year. It's critical to arrive early in the morning and preferably on a weekday, as visitors come from all over the world to see the spectacular gardens. 
Located less than an hour from beautiful Amsterdam, it's easy to stay there and book a combination bus trip to the gardens – this way you can visit Amsterdam in the off-season as well. Note that the weather can be a bit tricky in the Netherlands year-round, so don't go anywhere without a rain layer!
2. Venice, Italy
Average spring temperature: 18°C, 65°F
Venice is a top contender on many a bucket list, but the heat and crowds that descend upon the city in July and August are enough to dissuade even the keenest visitor. Springtime is the perfect time to visit because the weather is pleasant and the city is quiet after the raucous Carnevale festivities are over.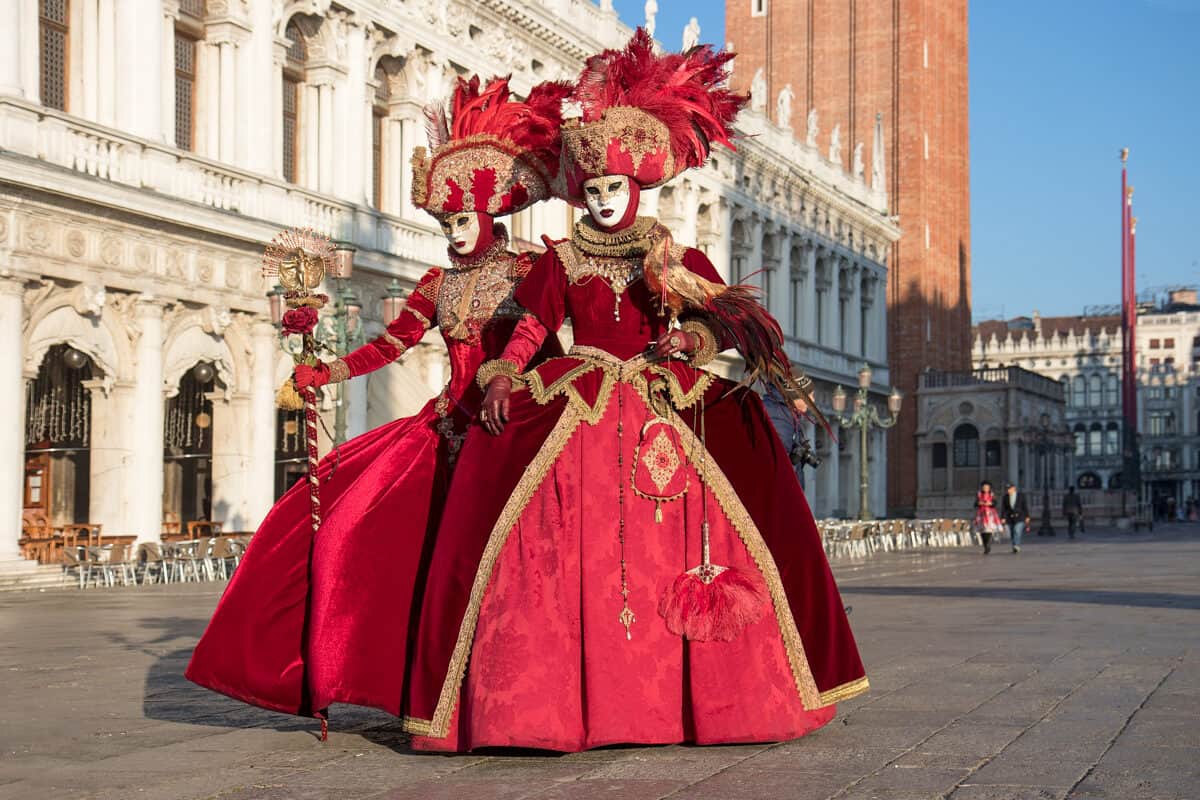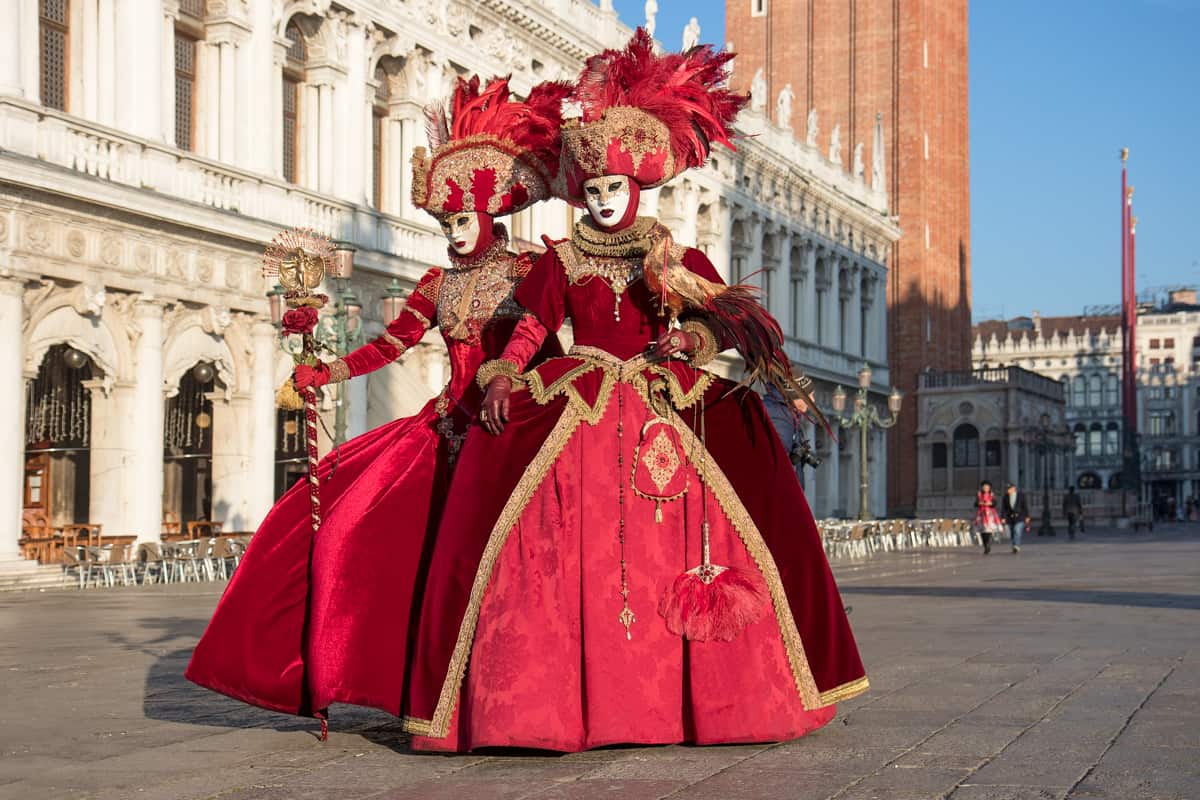 You likely won't have to wait in line to hop on the Vaporetto to nearby Murano, and the hotels are much more reasonably-priced – making that dream of a canal-front stay much more realistic. As of 2022, the city is limiting daily visitors in an attempt to protect the city's fragile infrastructure, but a spring visit makes this a non-issue. 
3. Athens, Greece
Average spring temperature: 20°C, 68°F
Similarly to Venice, Athens is a hotspot for fans of architecture and classical antiquity. However, it also gets very, very hot in the summertime, and is usually mobbed by tourists. The weather in Greece is fairly pleasant the rest of the year, and springtime is particularly lovely for its sunny, mild temperatures and increasingly-longer hours of daylight.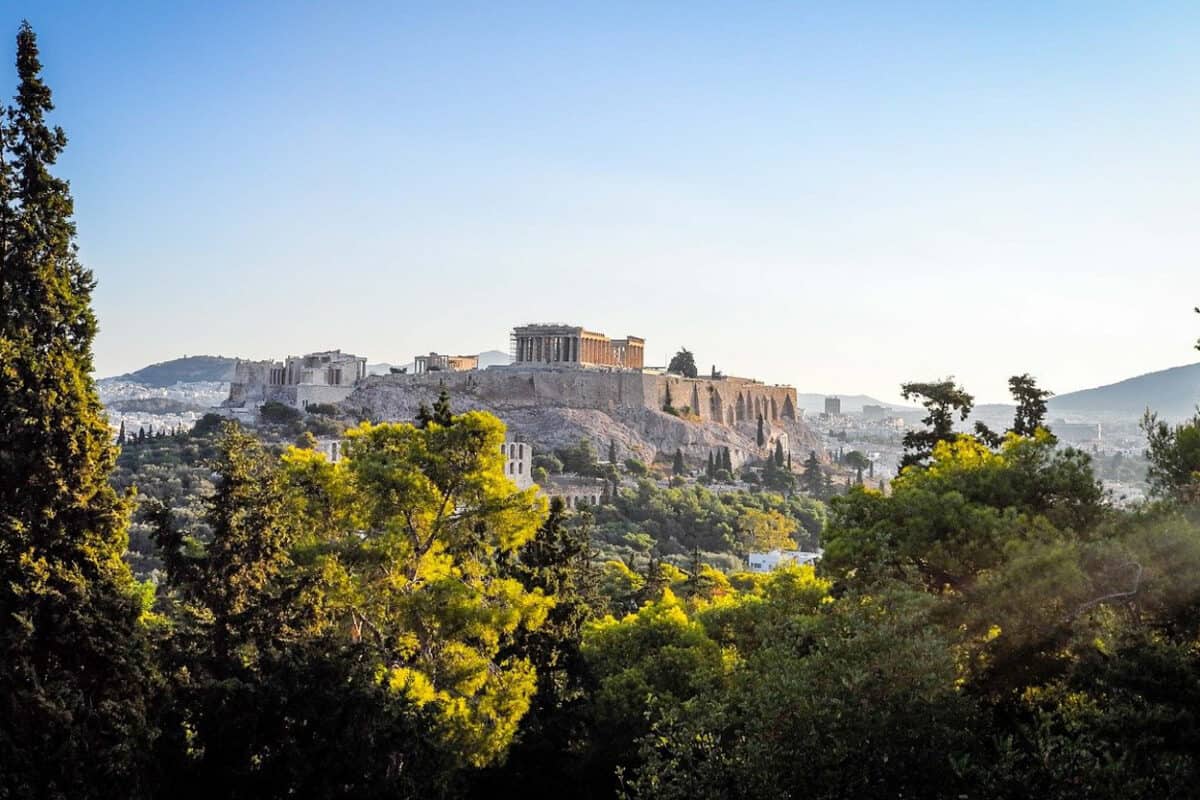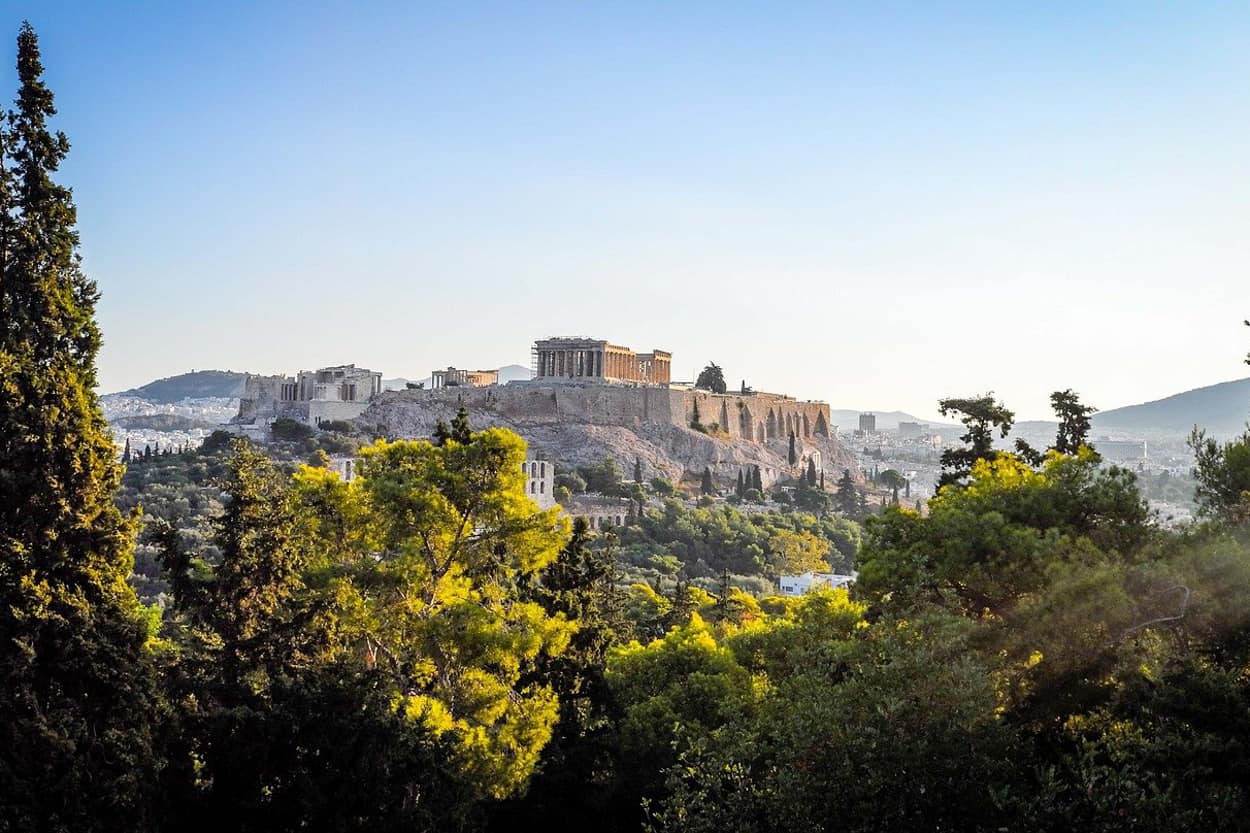 Orthodox Easter (late April) is packed with unique traditions and festivities, and the lines to enter the Acropolis or related activities are often non-existent.  
4. Taormina, Sicily
Average spring temperature: 22°C, 71°F
Taormina is a jewel of a town on Sicily's eastern side, with easy connections to Messina, Catania, Cefalú, and beyond from its train station, which you may recognize from the Godfather movies.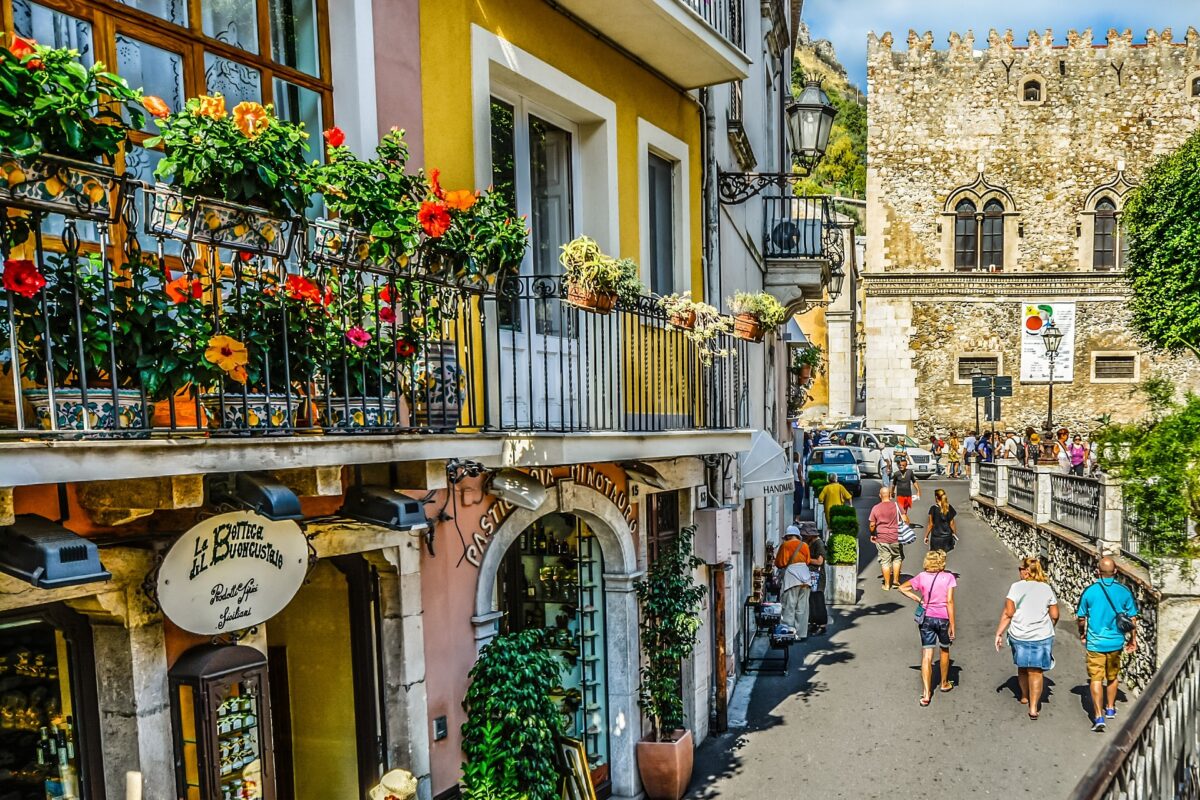 A summit of awe-inspiring Mount Etna nearby is possible once the snows melt for the season, and you'll beat the crowds descending on the archaeological sites at Siracusa and Ortigia in the summertime. 
A swim in the crystal-clear waters may even be in the cards if you're there in May, while a March or April visit is just in time for the one-of-a-kind Easter festivities that take place on the island each year.
5. Budapest, Hungary
Average spring temperature: 17°C, 62°F
A late European spring visit nets you a festival two-for-one: the Cherry Blossom Festival at Füvészkert Botanical Gardens and the Budapest Spring Festival – the largest cultural festival in Hungary and a must-see for fans of opera, classical, or jazz music.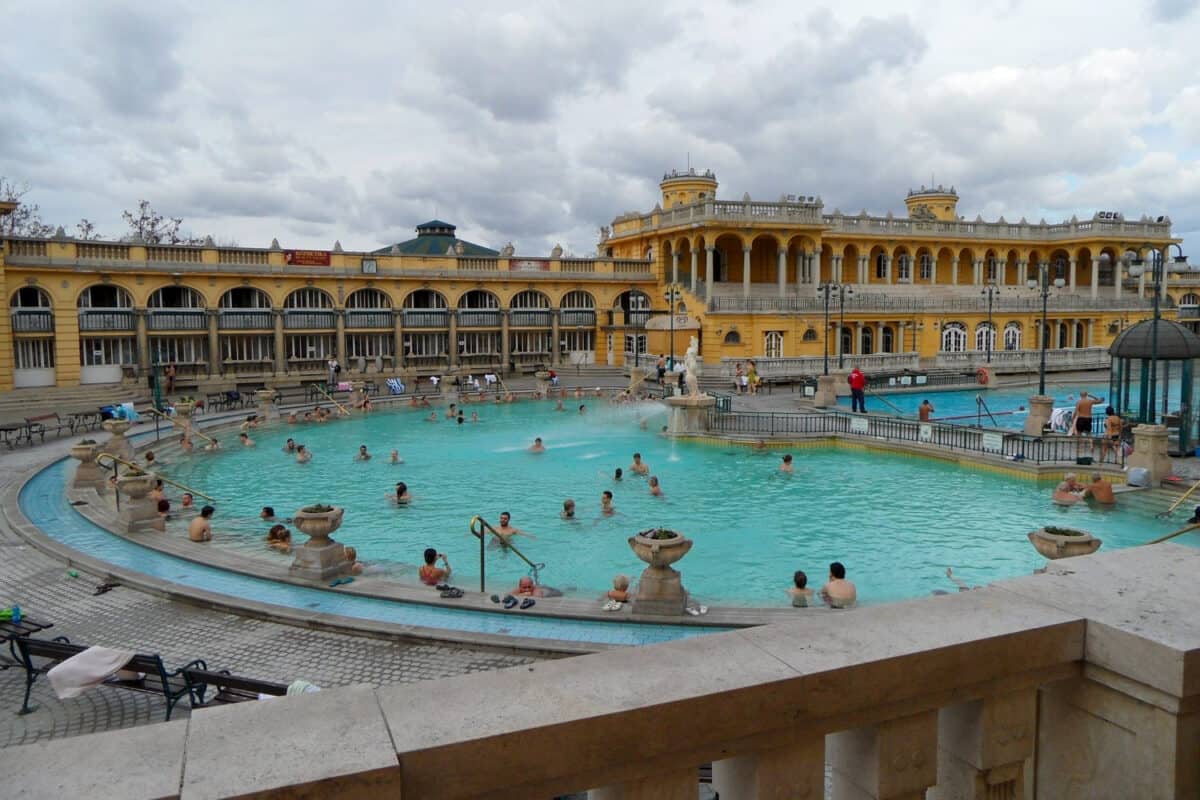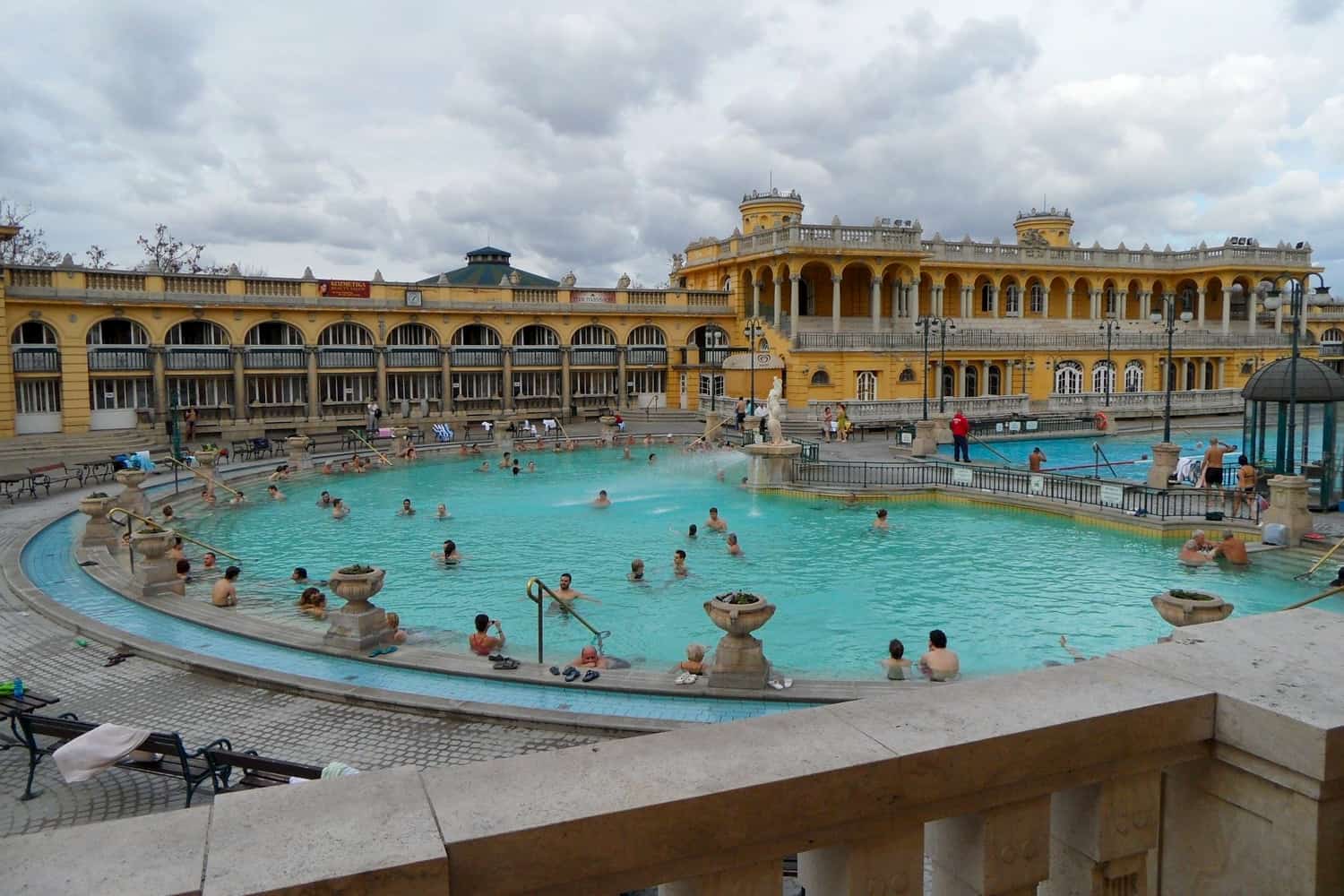 The countryside is awash with green once more, perfect scenery for a bike ride to nearby Szentendre or lounging at one of the city's many world-class thermal baths – which are always at the perfect temperature for a dip or a soak. Plus, Budapest is one of the cheapest cities in Europe, so you can explore without worrying about your travel card spending!
6. Paris, France
Average spring temperature: 17°C, 62°F
Paris, as has often been said, is "always a good idea", but it's a particularly good idea in the springtime. The weather is mild, the summer influx hasn't yet begun, and the flowers in bloom are absolutely spectacular.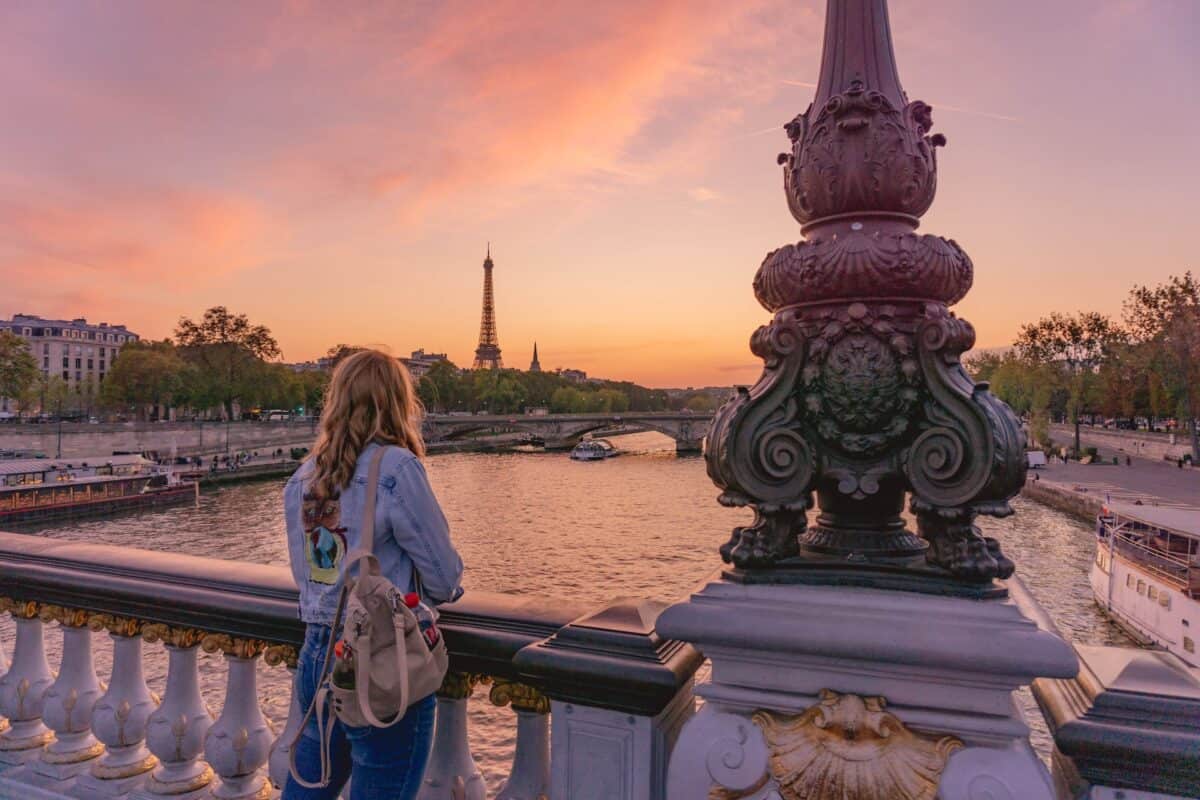 Depending on when you visit, magnolias, cherry blossoms, roses, and more will be on offer, making the city even more romantic than it usually is – perfect for a stroll through the Tuileries or the Champs de Mars, with the iconic Eiffel Tower as your backdrop. 
The lines for must-visit European museums like the Louvre or the d'Orsay will still exist but are much more manageable, and the Music Fountain shows start up again at Versailles in March, an easy day trip from Paris. 
7. Loire Valley, France
Average spring temperature: 17°C, 62°F
If Paris is a bit too hectic for your taste even in the shoulder season, a road trip through the picturesque Loire Valley may just do the trick. Packed with castles, wineries, and picture-perfect small towns, you could drive around for days and not run out of things to do.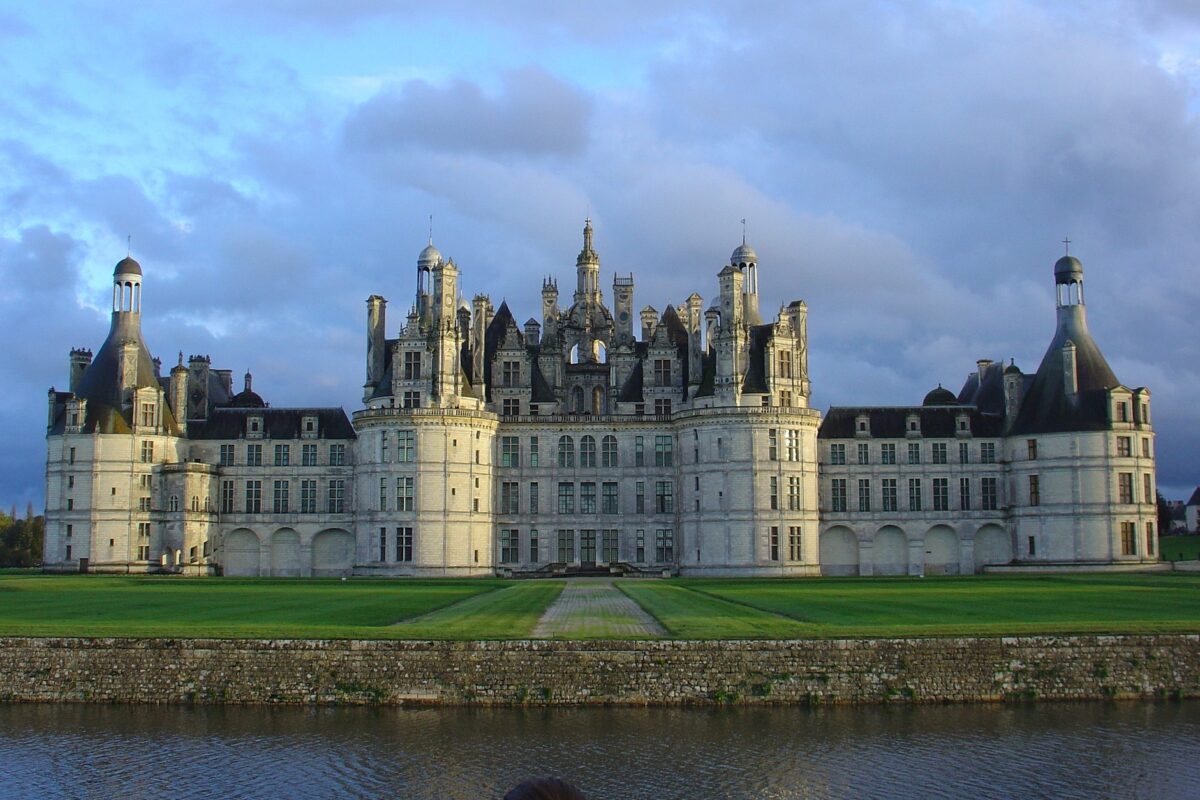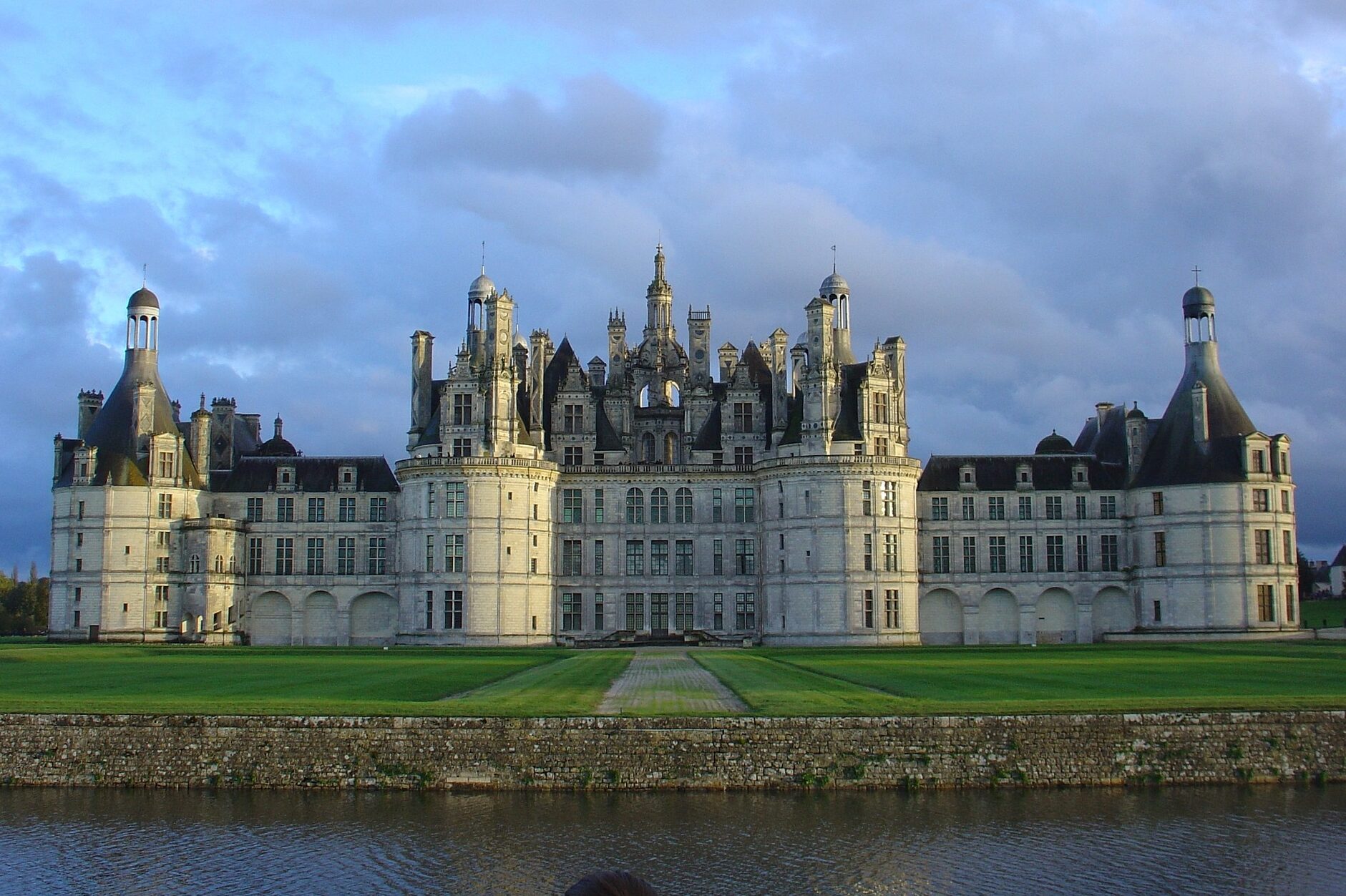 While the area gets absolutely packed in summer, castles like Chenonceau, Chambord, and Villandry go back to longer hours of operation in the spring. Paired with longer daylight hours, you'll be able to see and do more at a less stressful pace. Be sure to check out the Champagne region as you explore – famous for its namesake sparkling wine and a UNESCO World Heritage Site. 
8. Cinque Terre, Italy
Average spring temperature: 19°C, 66°F
With summer being synonymous with gridlocked traffic and mobs of visitors, spring in Cinque Terre is quite a contrast. Serene, warm, and laid-back, this season is perfect for hikes up above the five villages, taking in the sprawling vistas, olive groves, and medieval fortifications the area is known for, or boat rides darting along the quaint harborside beaches.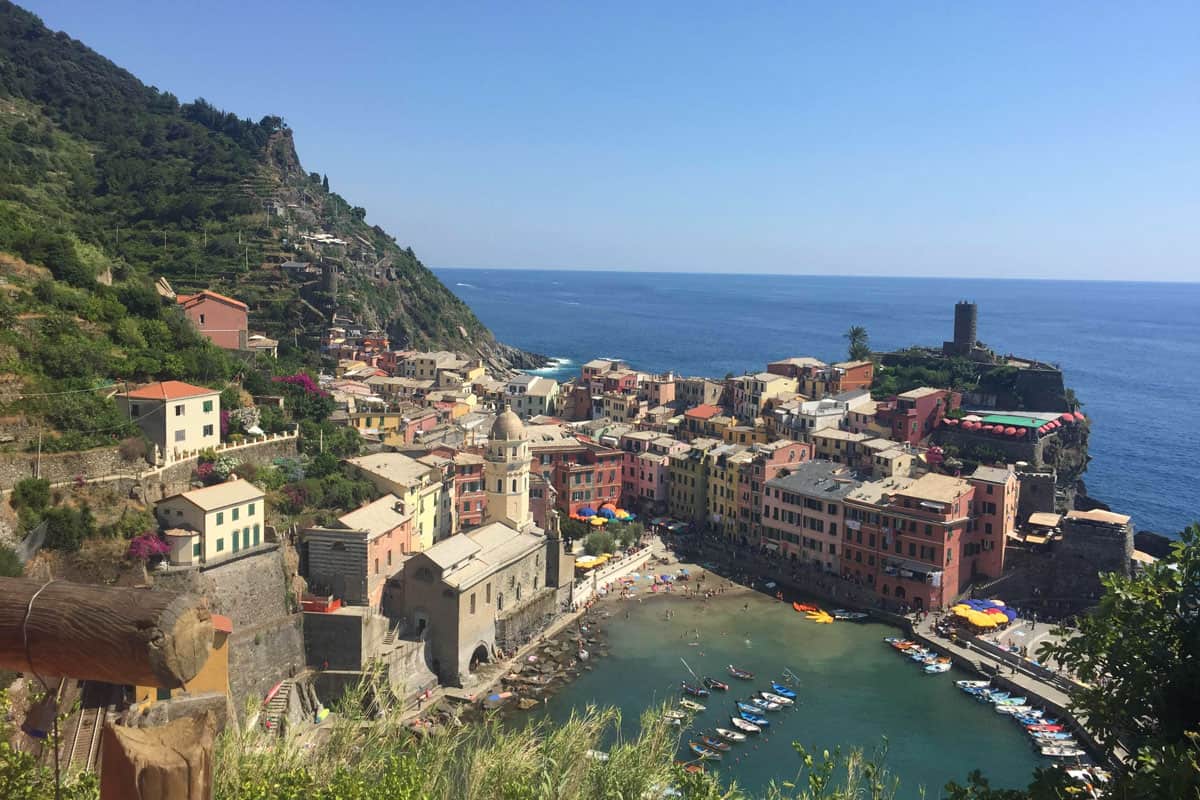 The only downside is that springtime can still bring pretty rainy afternoons, so it's best to schedule your outdoor activities for the mornings and spend the afternoons cozy in a café with a nice book or puzzle to enjoy.   
9. Algarve, Portugal
Average spring temperature: 20°C, 68°F
The sunny Algarve is growing rapidly in popularity as a honeymoon destination or budget-friendly beach getaway, but if R&R is more your goal, springtime is the perfect time to visit. You'll enjoy walks along gorgeous white-sand beaches, exploring its myriad hidden coves, and perhaps even taking a dip in the crystalline waters – all without the influx of summer crowds.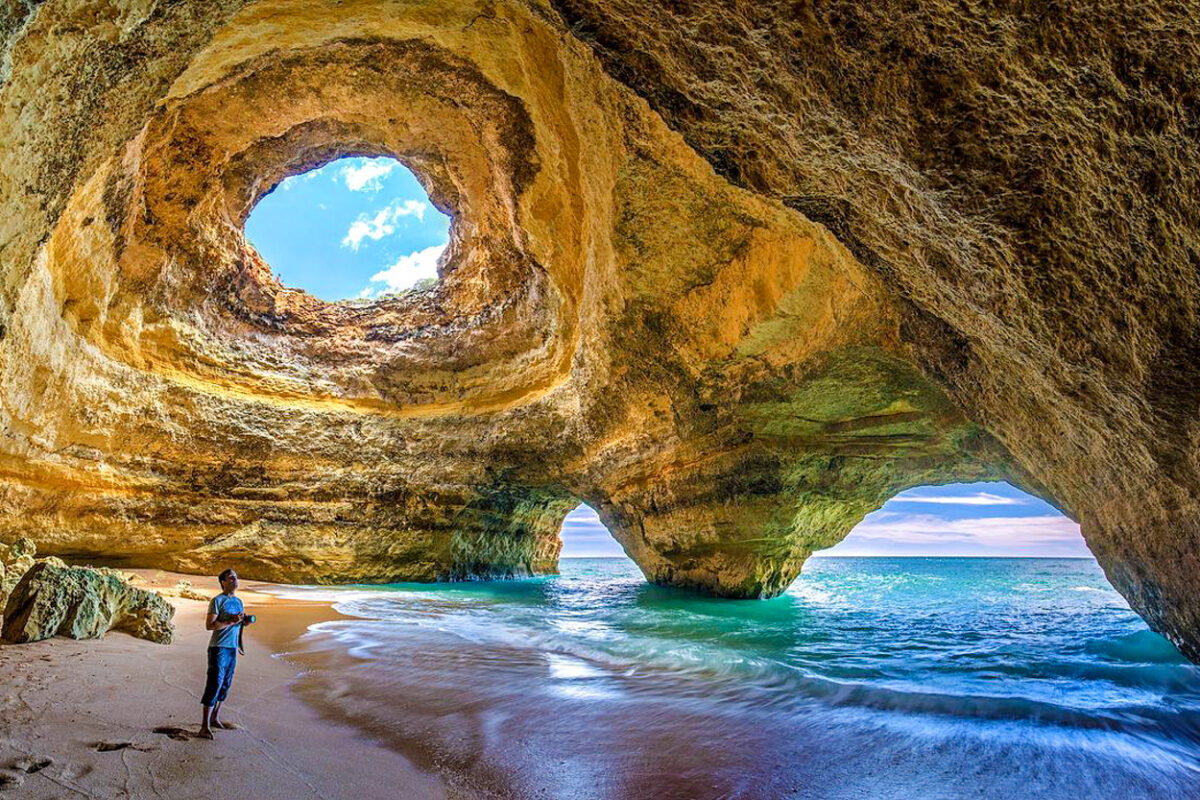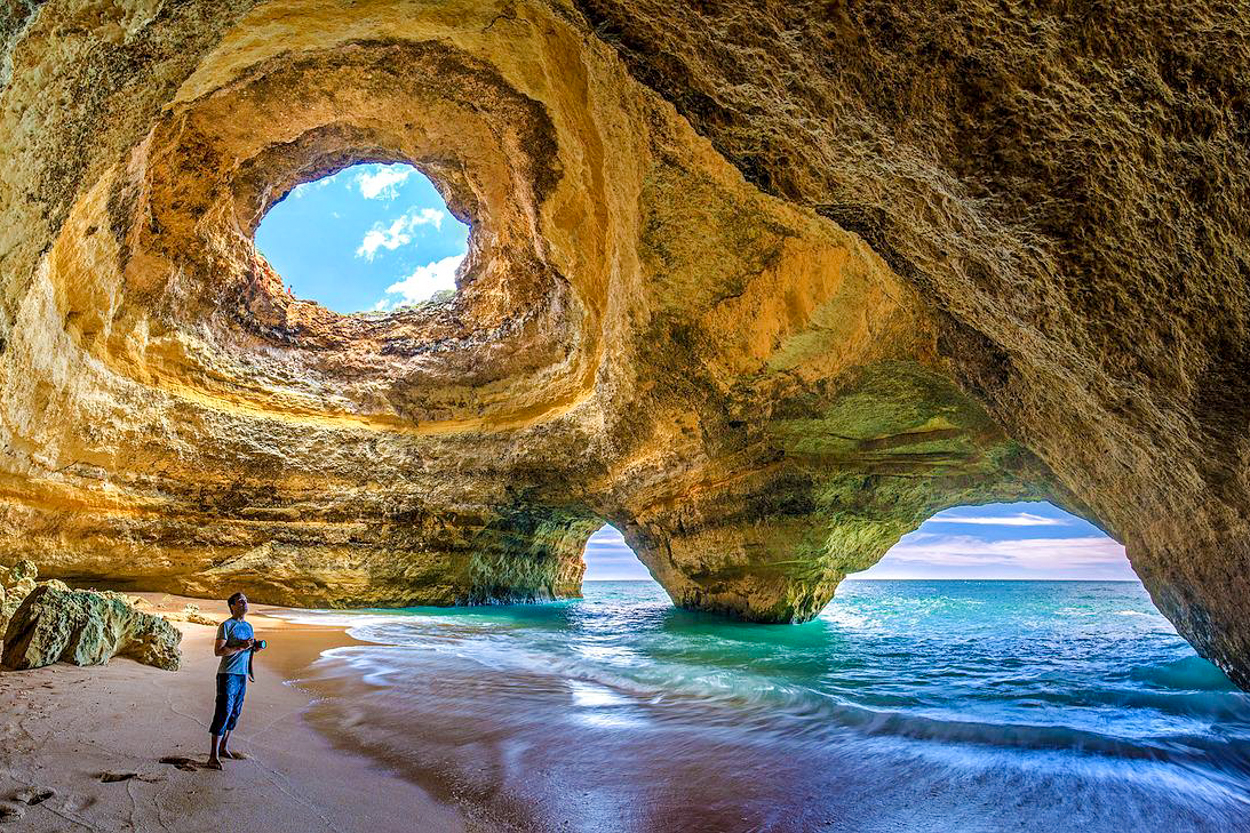 The frequency of flights to hub Faro increase as peak season approaches and the roads along the coast burst into color as seasonal flowers bloom. These are best explored via the region's many well-maintained hiking trails.
10. Dalmatian Coast, Croatia
Average spring temperature: 17°C, 62°F
The dreamy Dalmatian Coast encompasses Croatia's slice of the Adriatic, including Dubrovnik, Split, and Zadar, and is packed with culture, history, and swoony sea views. Croatia has been in the news lately for out-of-control tourism in the summertime, which the small towns are increasingly having trouble handling.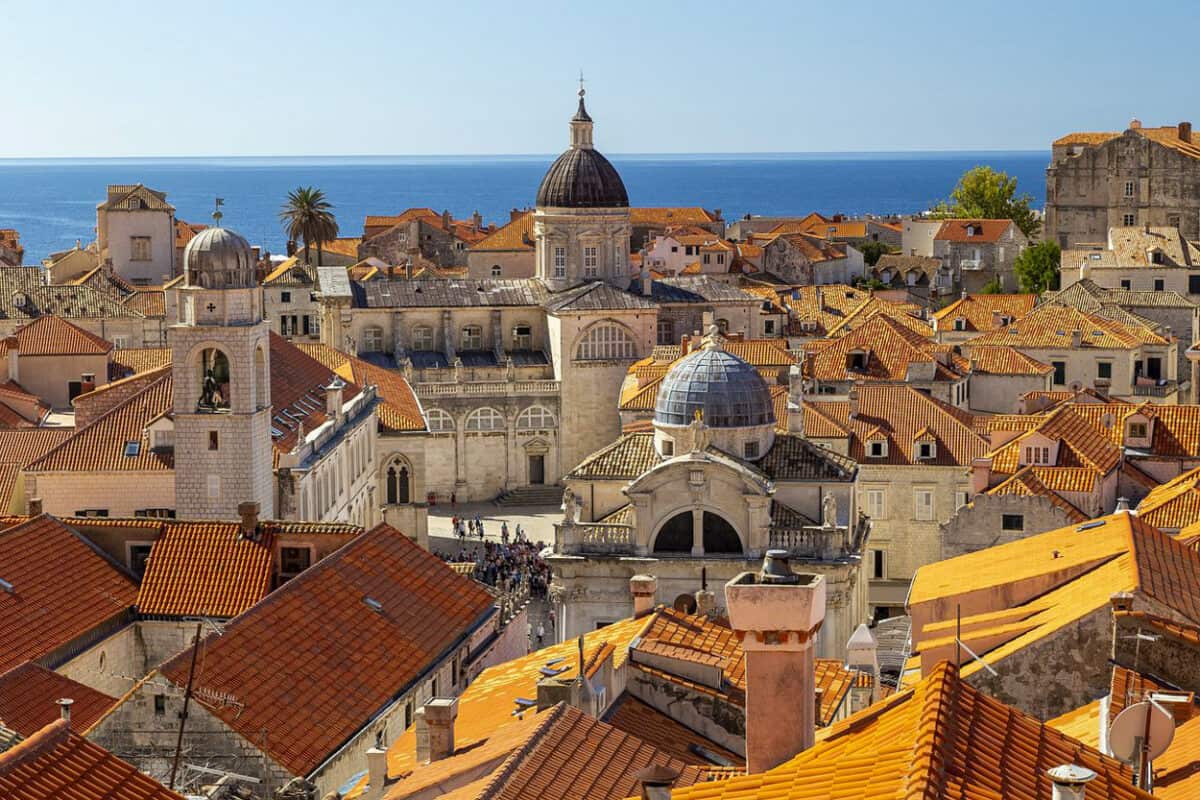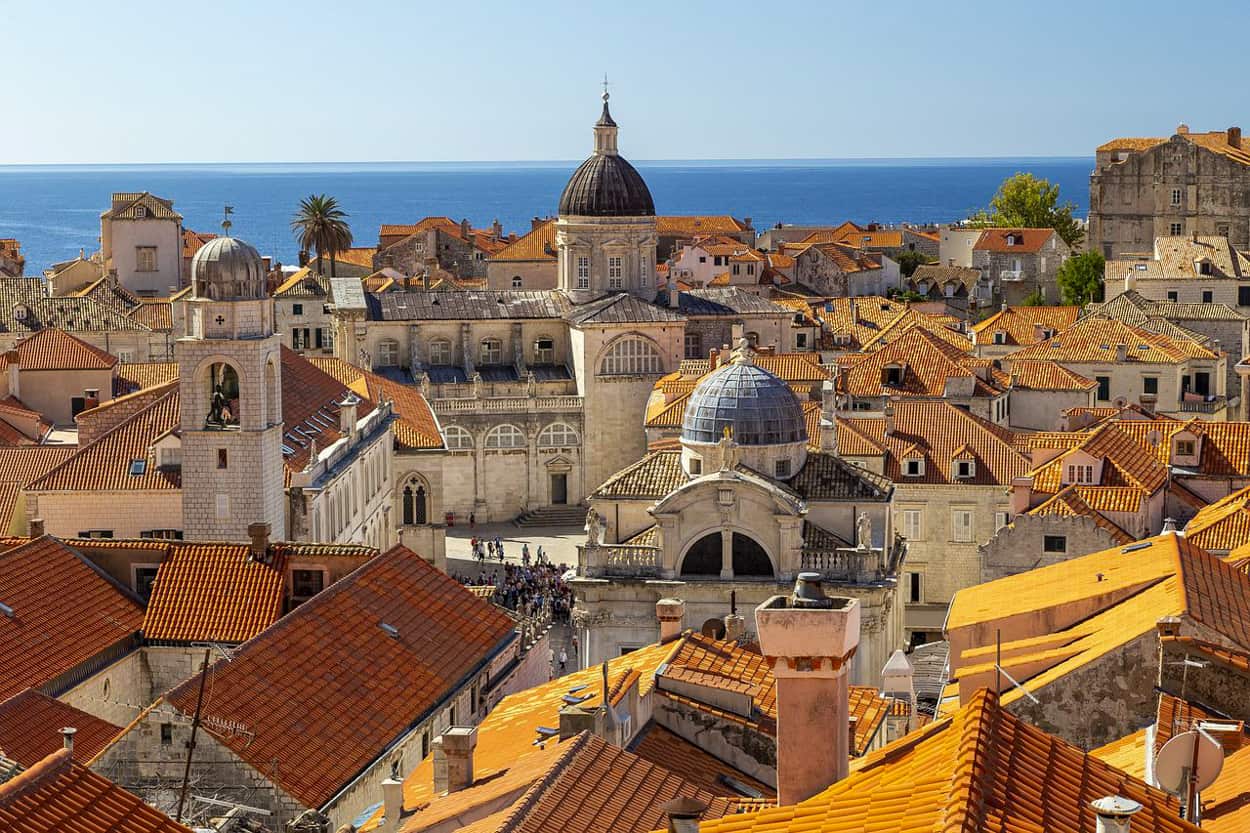 A springtime visit is a good compromise: still warm and balmy, with festivals and markets coming back in force. The sun is likely to be shining, though perhaps swimming may have to wait for later in May. Natural wonders like Pag Island, Plitvice Lakes, and Krka National Parks aren't too far away, and are temporarily free from over-tourism during spring, making this an ideal time to visit.  
11. Costa del Sol, Spain
Average spring temperature: 20°C, 68°F
Encompassing the city of Málaga (as well as several surrounding towns, like Torremolinos and Fuengirola) along the Mediterranean Coast, the Costa del Sol is aptly named for sun year-round.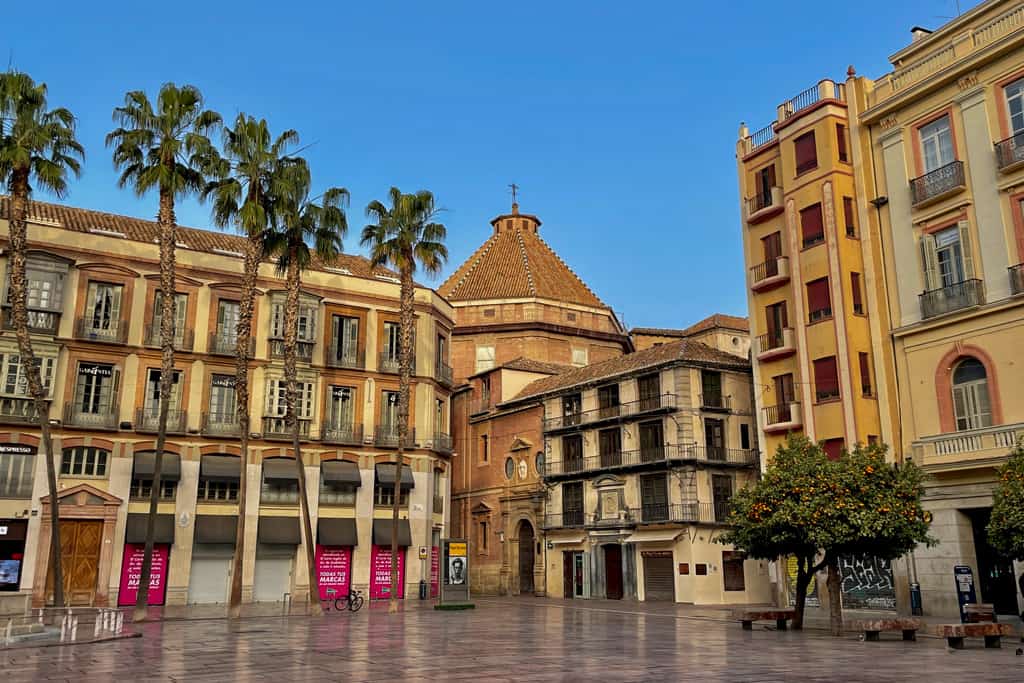 Springtime in particular brings higher temperatures than other areas in Europe, increasing your odds of being able to swim, and there are loads of outdoor activities available in the many hiking trails and city walks, such as the nearby Caminito del Rey. 
Some of Europe's most beautiful Semana Santa (Holy Week) events occur here in the week leading up to Easter Sunday, and the processions alone are worth experiencing. 
12. Dublin, Ireland
Average spring temperature: 13°C, 55°F
While definitely chillier than other parts of Europe during the springtime, never fear – a few pints of beer on St. Patrick's Day will cure all that ails you!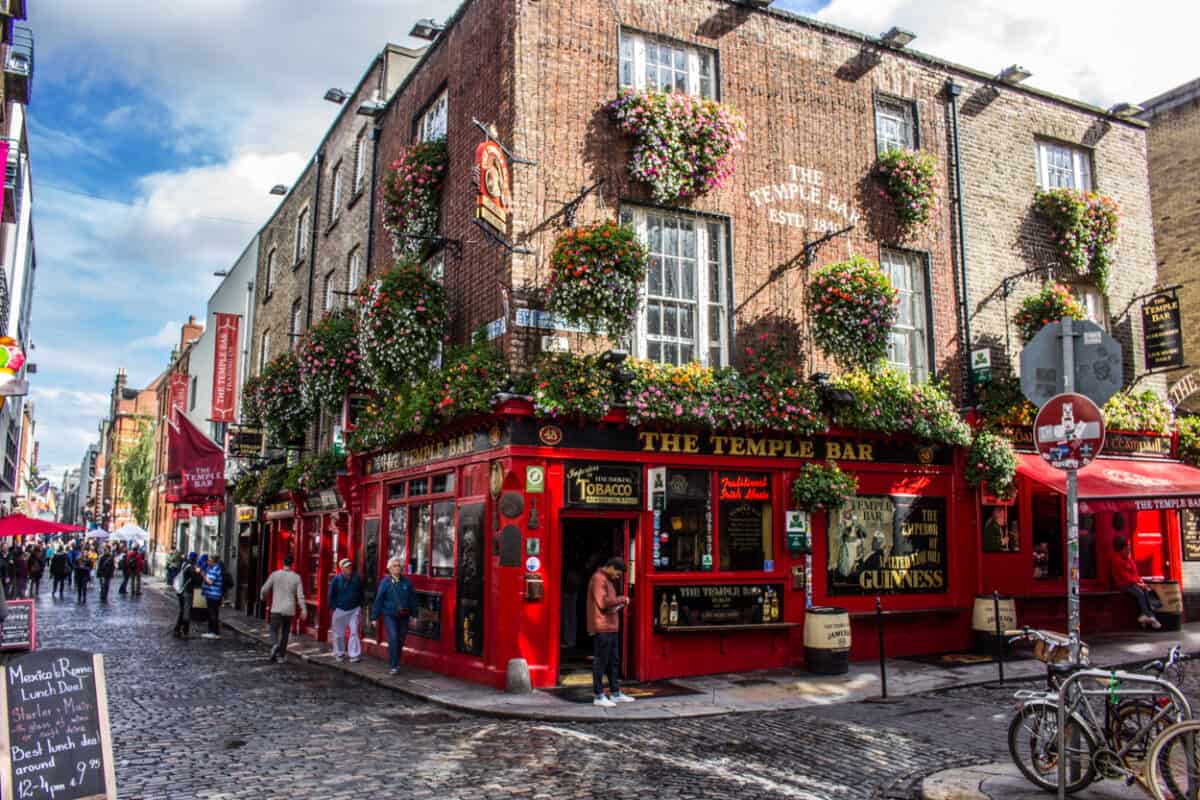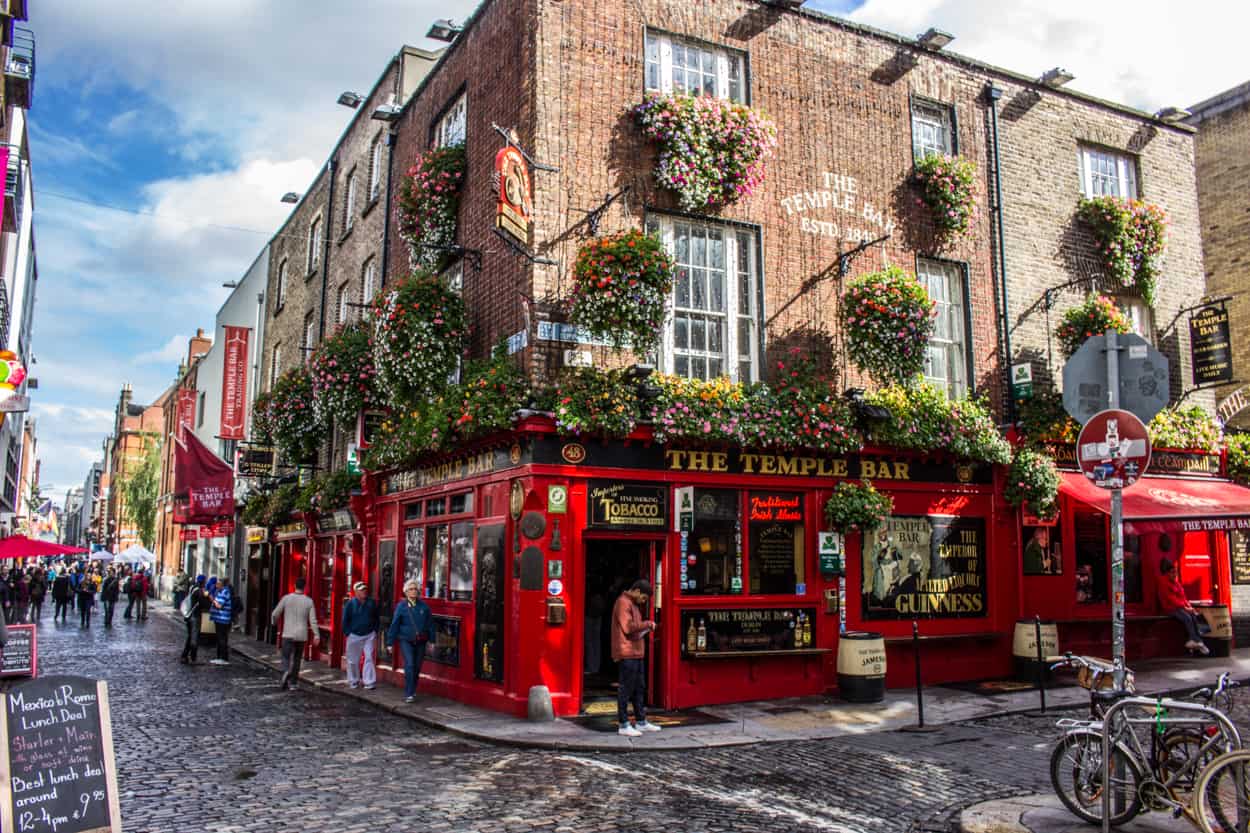 Contrary to the more out-of-control celebrations in the US, St. Paddy's Day is a more family-oriented event in Ireland, celebrated with live music, a parade, and a five-day St. Patrick's Festival in honor of the Emerald Isle's patron saint. 
Of course, the weather in Ireland can be quite fickle year-round, so it's best to prepare for rainy, windy days there just in case, but a slightly warmer visit can be had in May when the flowers are in bloom. In that case, don't miss the Bloom in the Park festival, Ireland's largest garden celebration.
13. San Sebastián, Spain
Average spring temperature: 15°C, 59°F
While tending to be quite damp and chilly in the fall and winter months, spring brings sun and mild, balmy temperatures to lovely San Sebastián.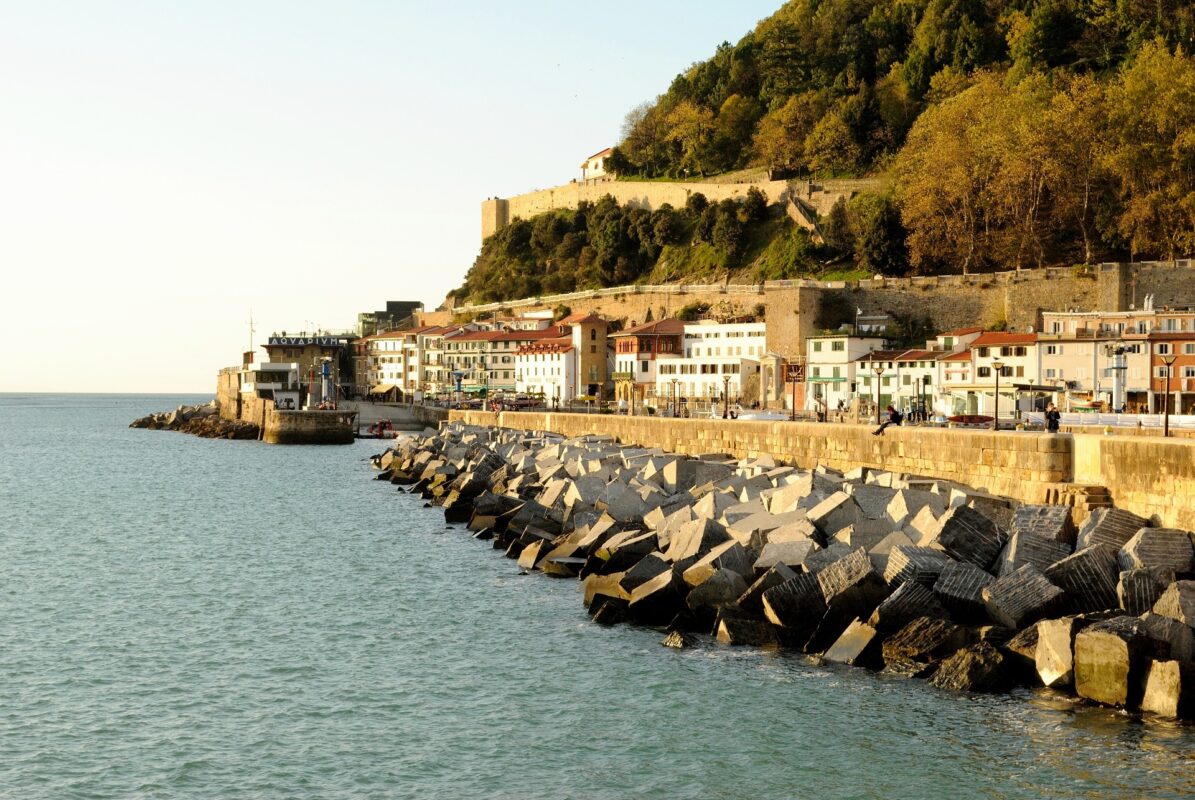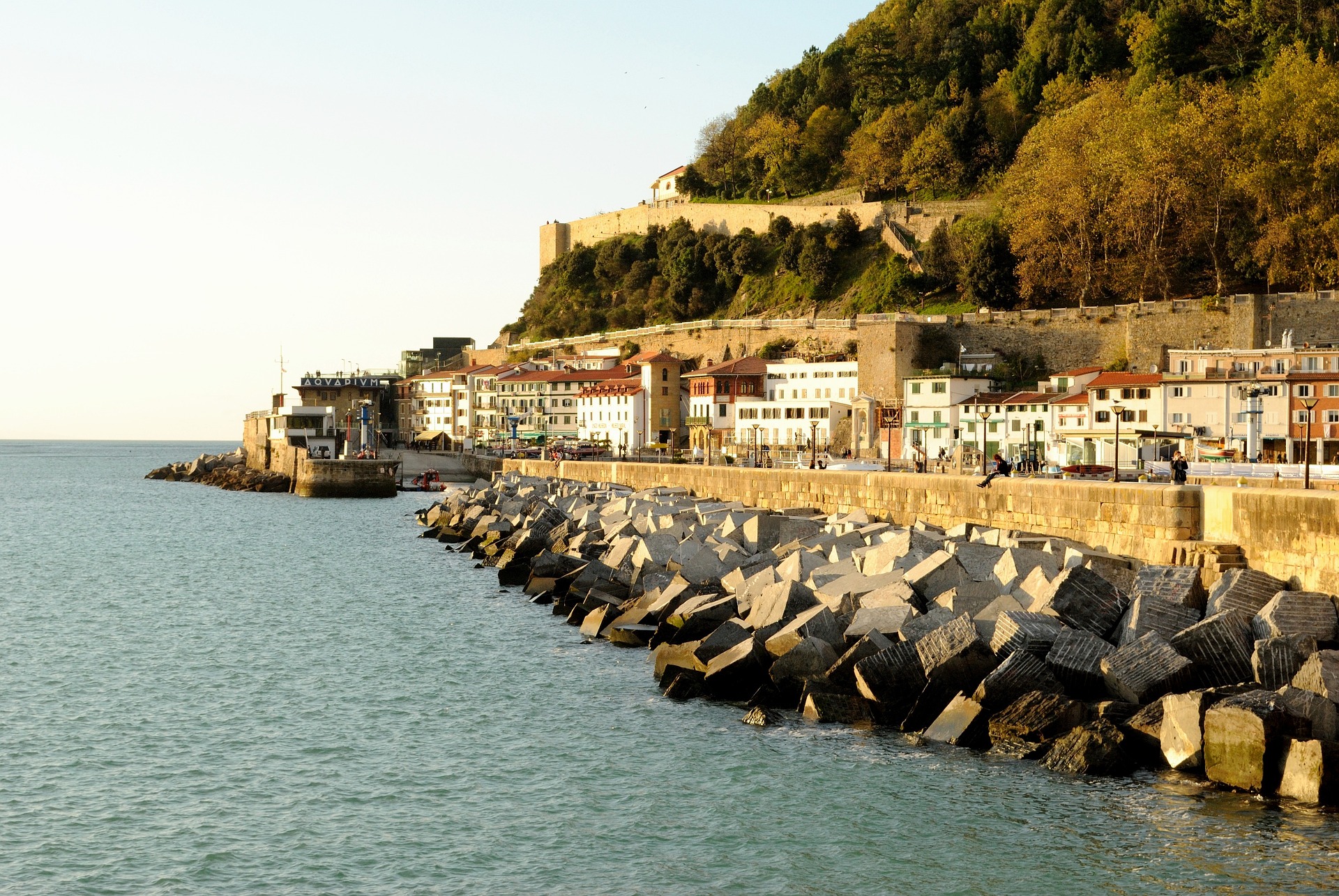 The city and nearby Basque villages kick off spring celebrating Carnival in the Basque style, with totally unique traditions to other places, and followed up with annual road races, travel fairs, cider festivals, and theater expositions. 
If you're seeking a more laid-back visit, the beaches are calm and quiet this time of year, as are the city's ample outdoor spaces; the calm before the storm of the busy summer tourism season.    
14. Ljubljana, Slovenia
Average spring temperature: 16°C, 60°F
Slovenia has been steadily growing in popularity these past few years for its astounding nature, alpine vistas, and cute Baroque capital Ljubljana. Its compact size compared to other popular destinations gives it similar issues to Croatia in the summertime – too many tourists packing into small spaces, leading to big crowds at its main attractions.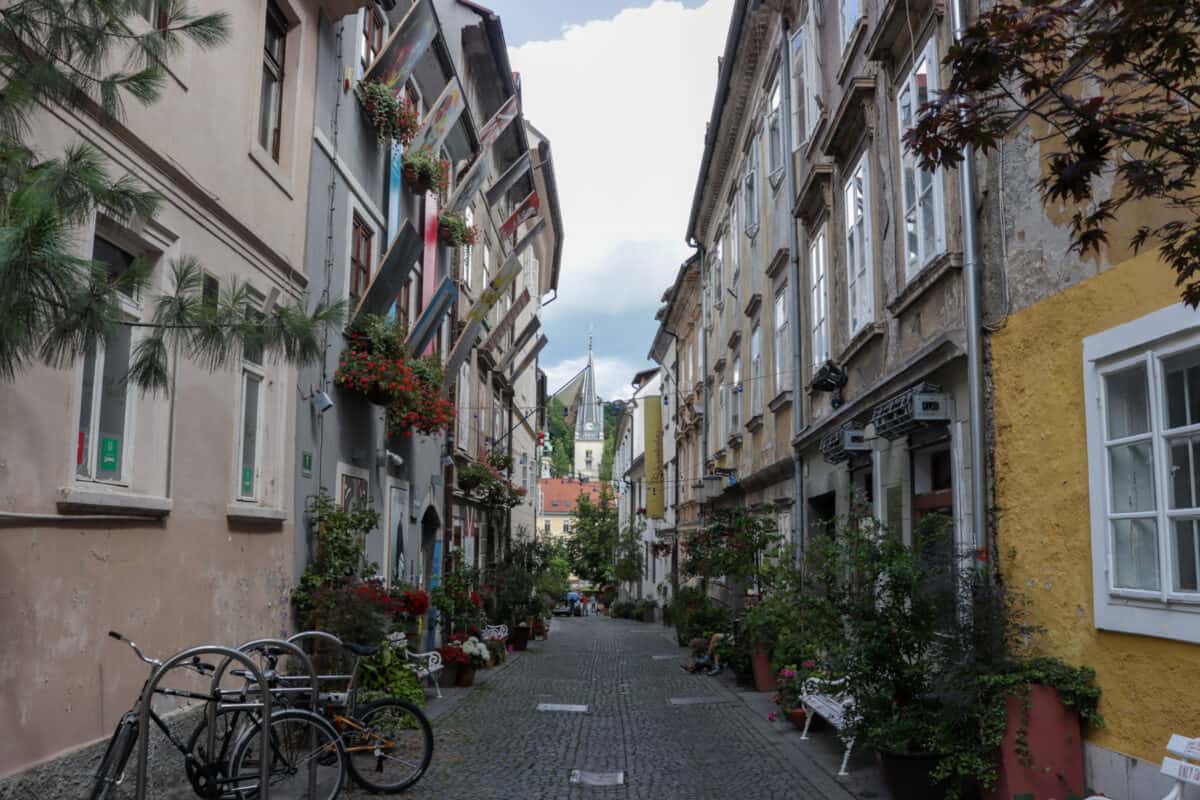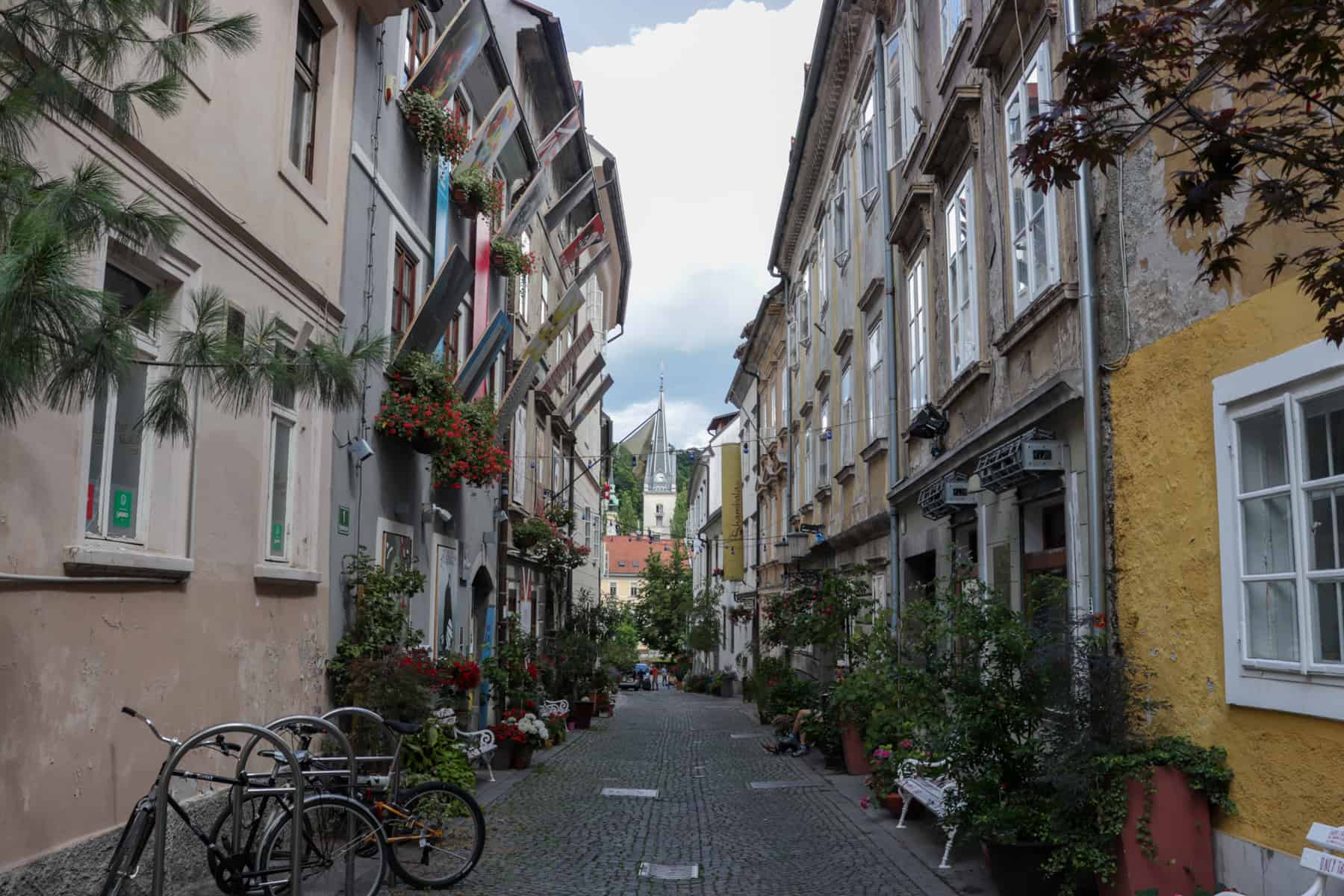 However, in the springtime, there are flowers in bloom, the riverfront restaurants have outdoor dining available again, and you can easily visit nearby attractions like Piran, Postojna Cave, or the stupendous Lake Bled without summertime crowds. 
While you may not be able to swim quite yet, the views of the lake are well worth a visit, and the comparatively quiet springtime brings a great opportunity for some relaxation and contemplation on its banks.    
15. London, United Kingdom
Average spring temperature: 15°C, 59°F
Ushering out long and gray winters, March brings an explosion of cherry blossom trees in bloom to London, a majestic sight beckoning winter's end. While the weather can still be a bit soggy in the springtime, avoiding the summer influx of tourists is well worth your while.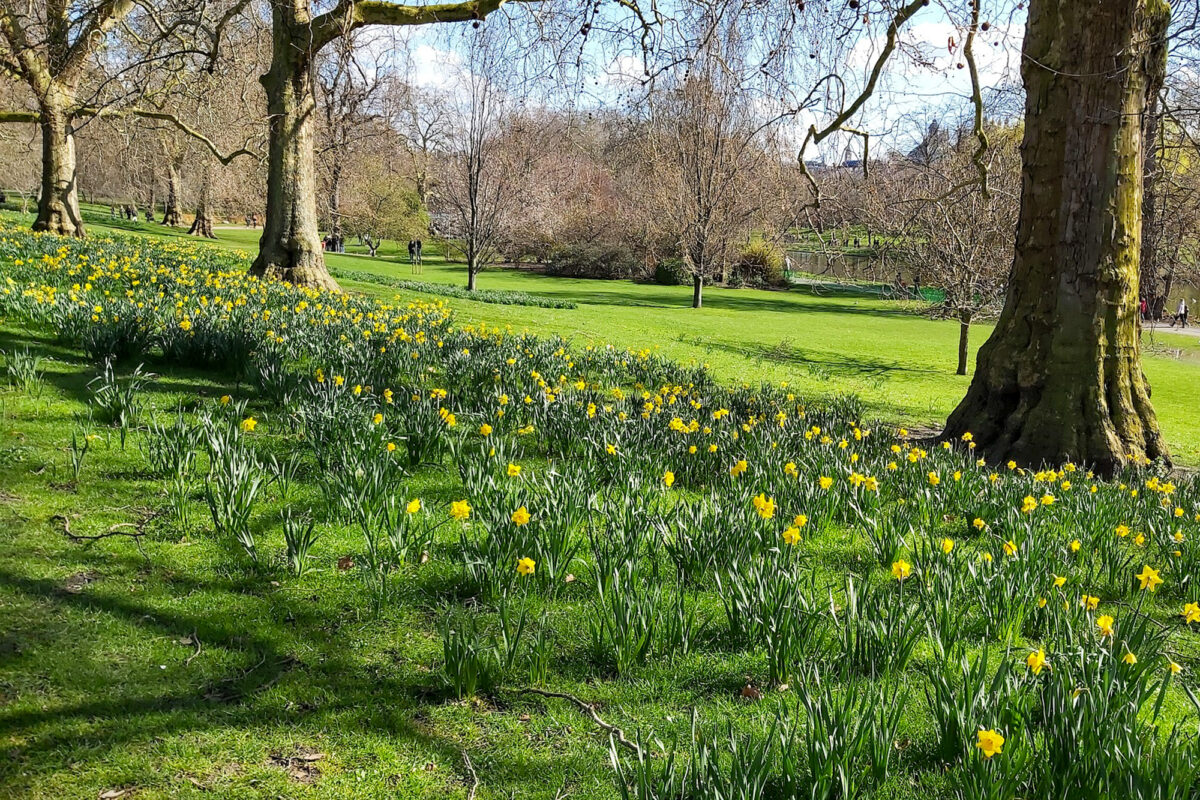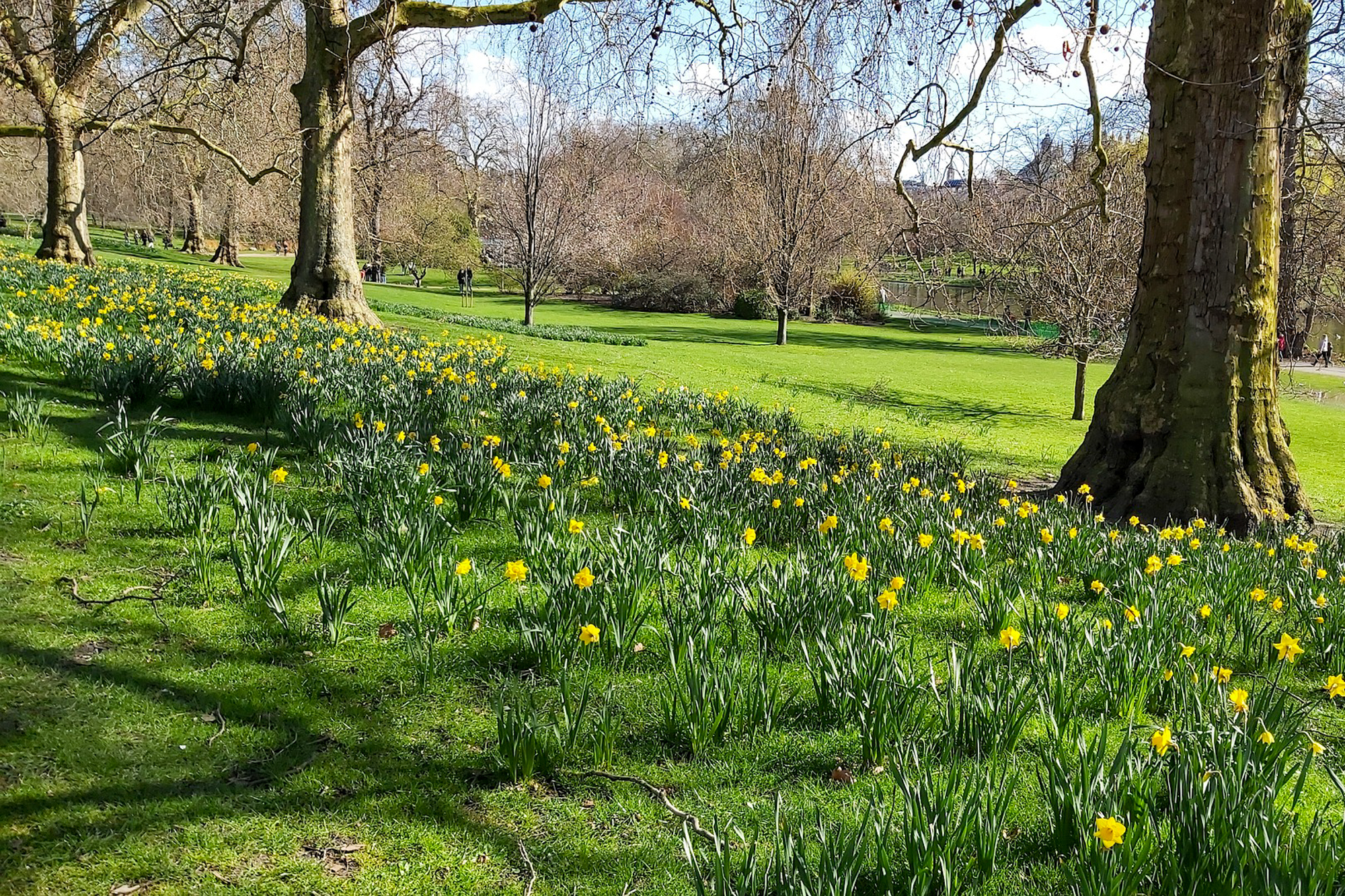 Accommodations in London proper are expensive year-round, but Christmas and summer bring out a scarcity not seen at other times of year. If you book in advance and take advantage of the city's great public transit, a trip to one of the world's premier cities becomes eminently more financially doable. 
Springtime sun is so enjoyable in London's many parks and with shorter lines at its many amazing museums, you'll have an activity ready for an unexpectedly rainy afternoon too – a win-win! 
16. Plovdiv, Bulgaria
Average spring temperature: 19°C, 66°F
Often overlooked on many European itineraries, Plovdiv is a spectacular example of Roman-era architecture and is considered the oldest (continuously-inhabited) city in Europe. Spring brings an energy of renewal to Bulgaria in general, kicking off with Baba Marta Day on March 1, a day of love and friendship.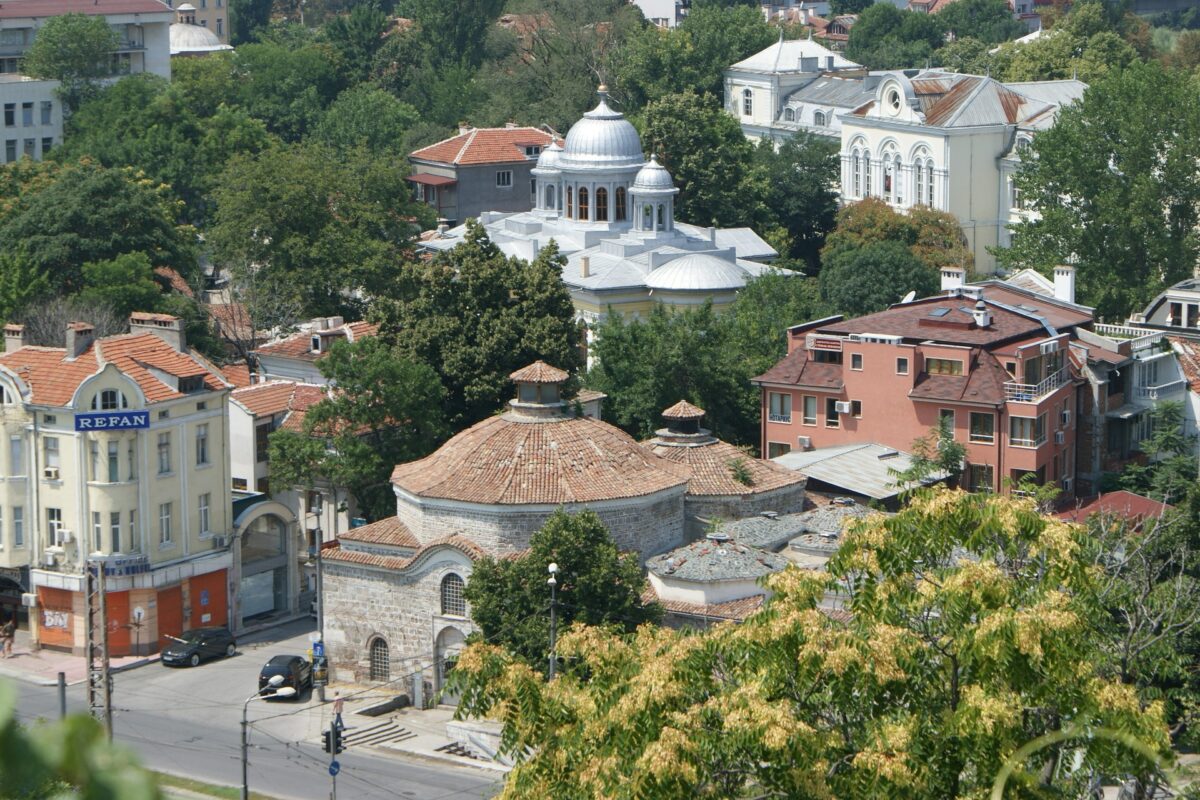 Each year, Bulgarians exchange red-and-white martenitsa bracelets with friends and family, welcoming the new spring season with wishes of health and happiness for loved ones. However, as said in a common Bulgarian saying, "one bird is not enough for spring to come," and the festivities continue throughout the season, including a Day of Women and beautiful Easter traditions like Tsvetnitsa (Flower Day) and Easter egg painting.   
17. Yerevan, Armenia
Average spring temperature: 20°C, 68°F
Speaking of overlooked, Armenia is a spectacular travel destination, with its capital Yerevan a great example of post-Soviet renewal and cool architecture. Due to its geographic location, the city gets very, very hot during the summertime, but spring is mild and mostly sunny (though it's a good idea to pack a rain layer just in case.)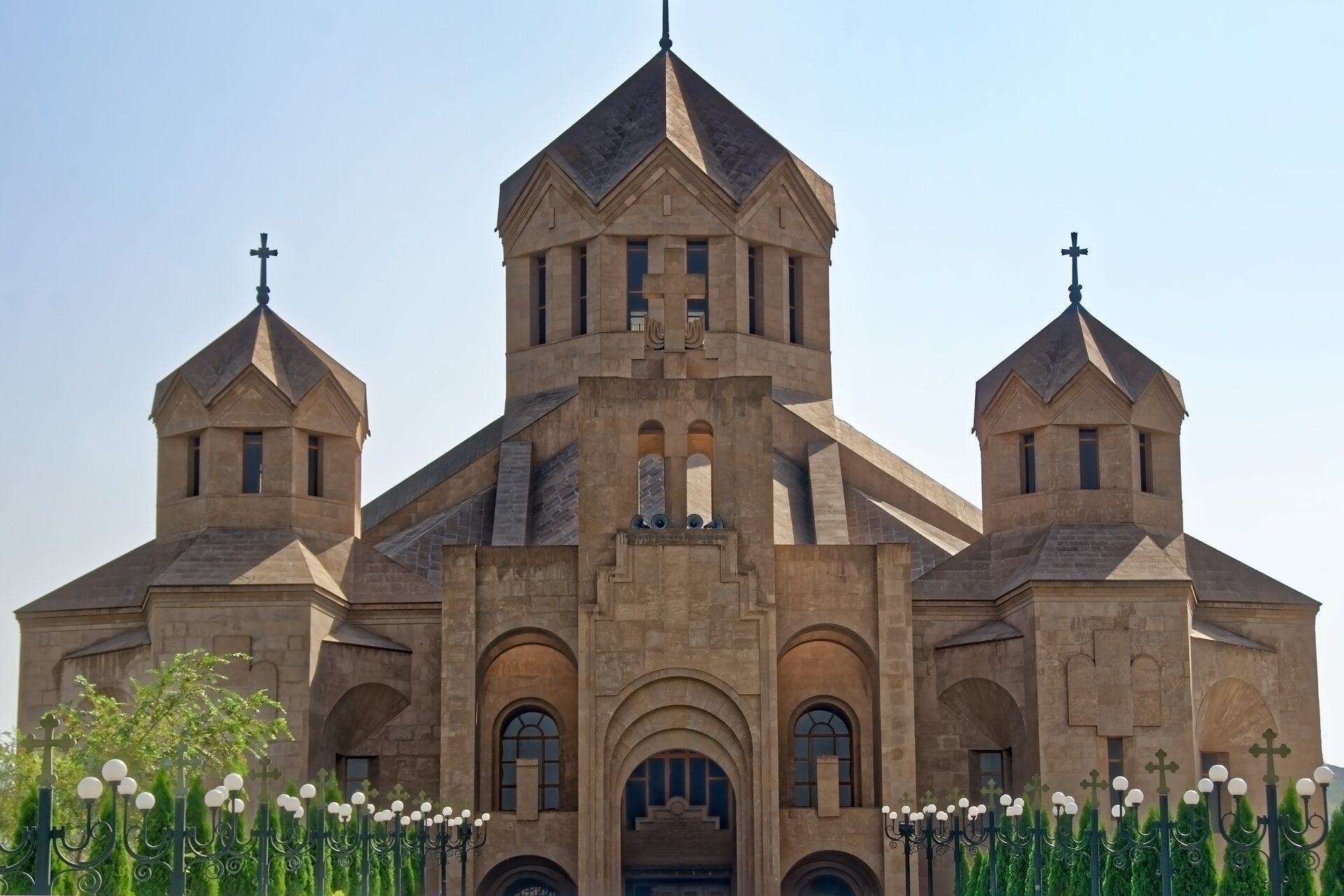 Spring also brings an explosion of fresh herbs and greens scenting the air and garnishing delicious Armenian cuisine, with the city's ancient wine culture celebrated in the popular Yerevan Wine Days festival. 
Those seeking something a bit more offbeat will enjoy Urvakan Music Fest, a celebration of new music styles hosted in Yerevan's slightly eerie abandoned warehouses. 
18. Devon, England
Average temperature: 13°C, 55°F
If vast fields of wildflowers are what you seek, head over to Devon, one of England's southernmost counties. Sometimes called the English Riviera, Devon may be most famous for its gorgeous coastline and accompanying harbor towns, but a springtime visit has the extra allure of bluebells and daffodils in places like Dartmoor National Park or the unspoiled Buzzards Woodland.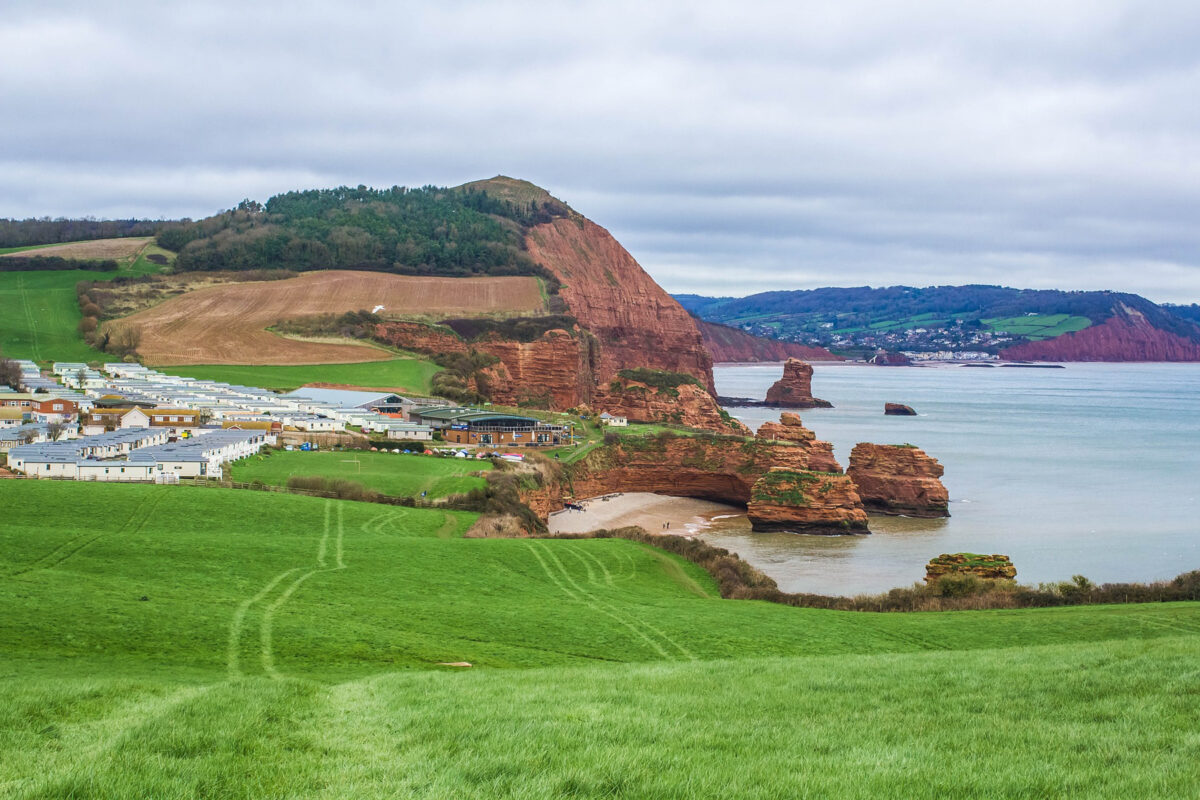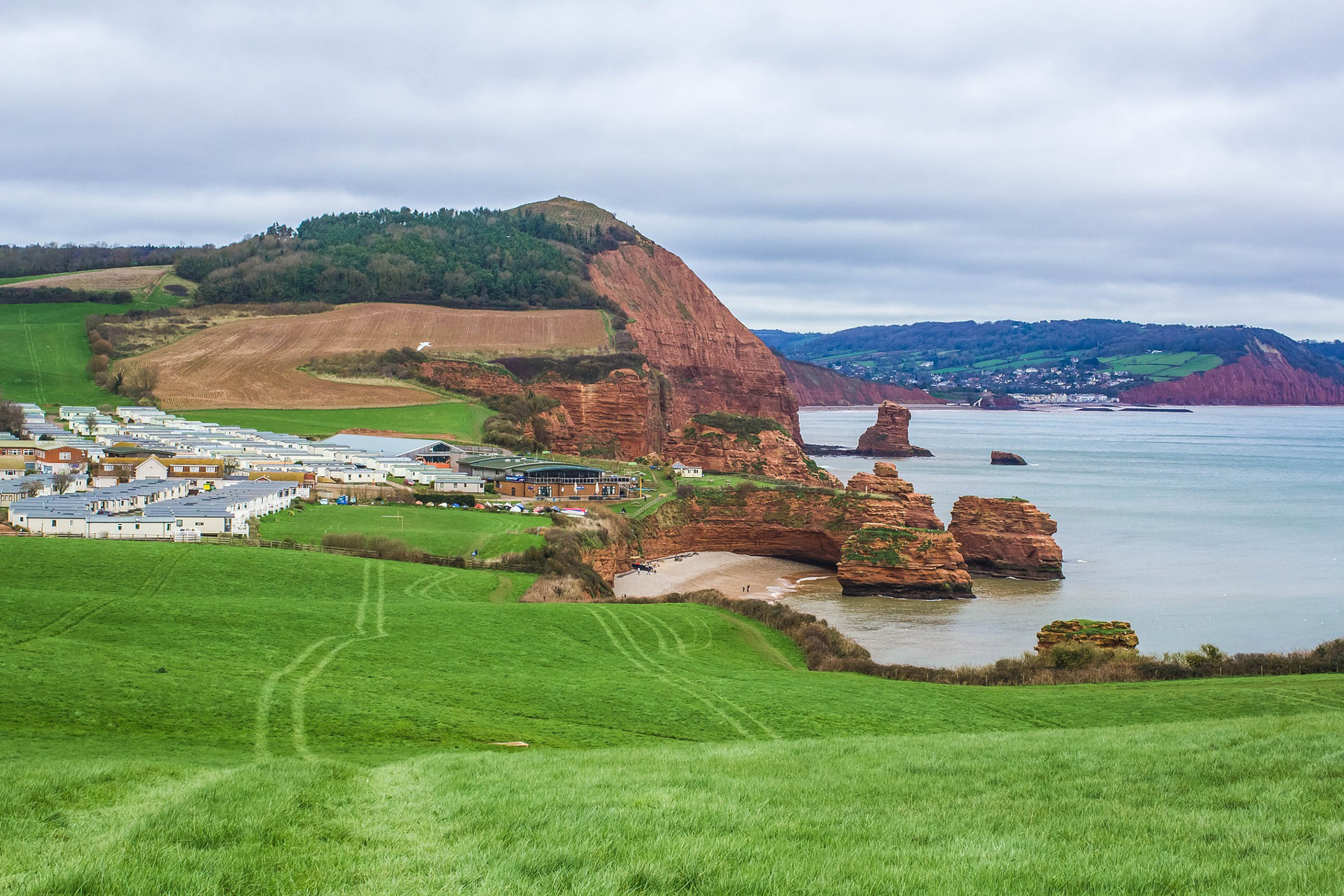 Devon in general is a fantastic place for a road trip, with hiking, nature walks, and cozy cottages galore for a quiet and restful few days.  
19. Provence, France
Average spring temperature: 15°C, 59°F
Speaking of wildflowers, Provence bursts with growth starting in late March, kicked off by its lovely almond blossoms and progressing to red poppies in late spring, alongside loads of other fresh crops growing in its picturesque fields.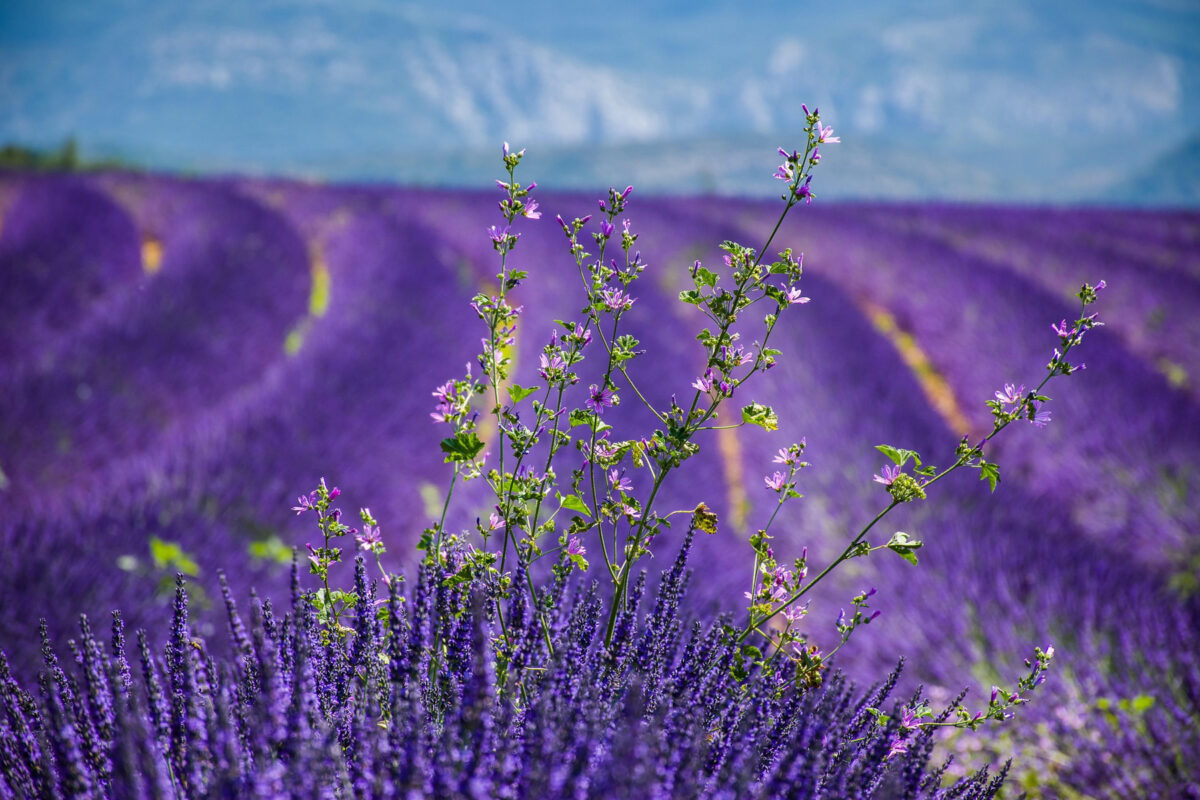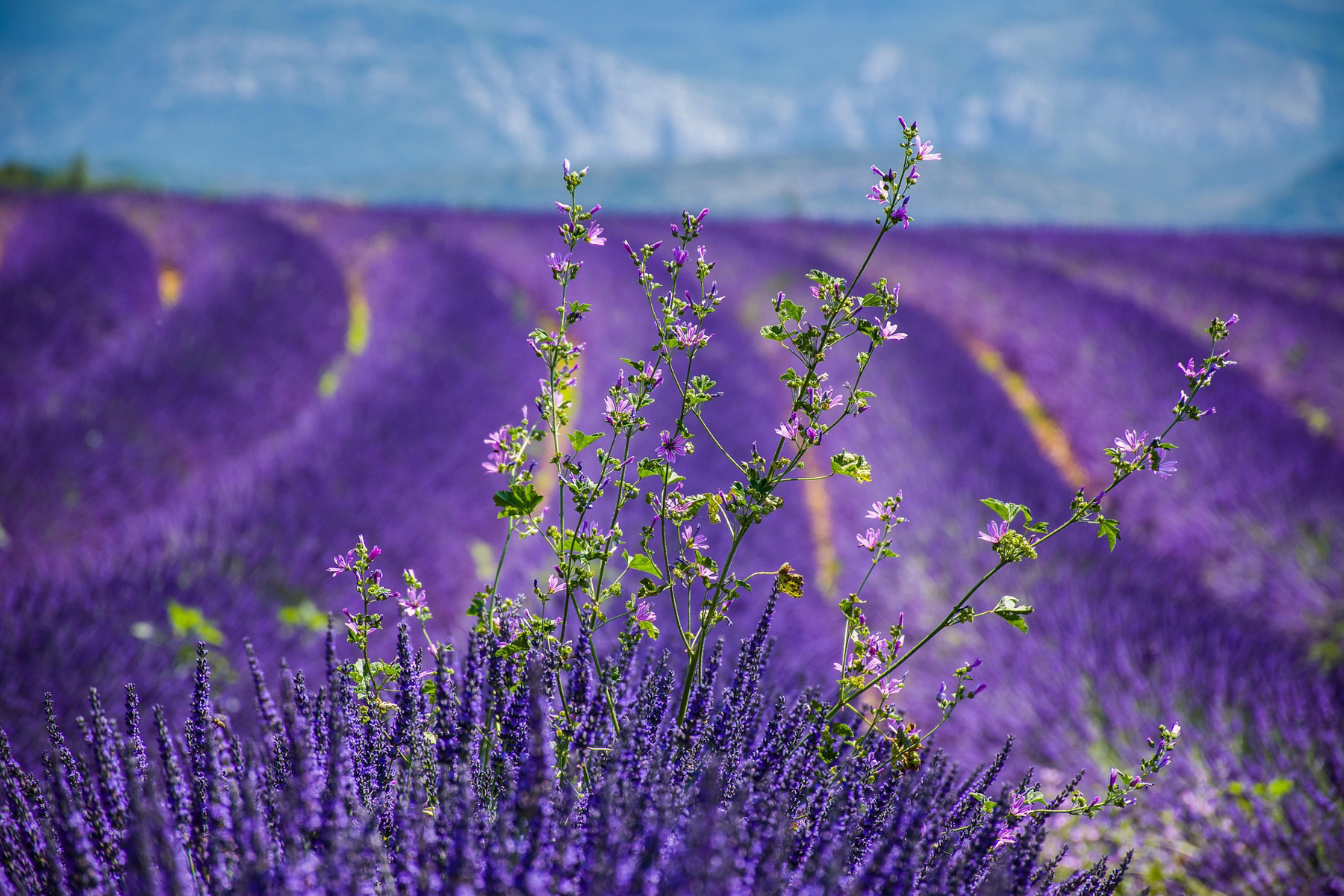 While many wait until summer to visit Provence's iconic lavender fields, global warming has made their bloom seasons unpredictable at best – difficult to plan a trip around. Indeed, sweltering summer temperatures and a yearly swarm of visitors make summertime a less-appealing time to visit in general, with the breathtaking Calanques park often closing due to fire risk. 
Spring still has that gorgeous Provence sunshine, but it rarely gets too hot. With the addition of cool activities to partake in, such as the region's brocantes (flea markets), antique festivals, and food festivals galore – you can't go wrong with a spring visit.  
20. Val d'Orcia, Italy
Average spring temperature: 15°C, 59°F
Just in case you need a third wildflower recommendation, the gorgeous hills of Tuscany cannot be left unmentioned. The Val d'Orcia region in particular is famous for its small towns, but also for its seasonal poppy blooms – so much so, in fact, that it's a UNESCO World Heritage Site.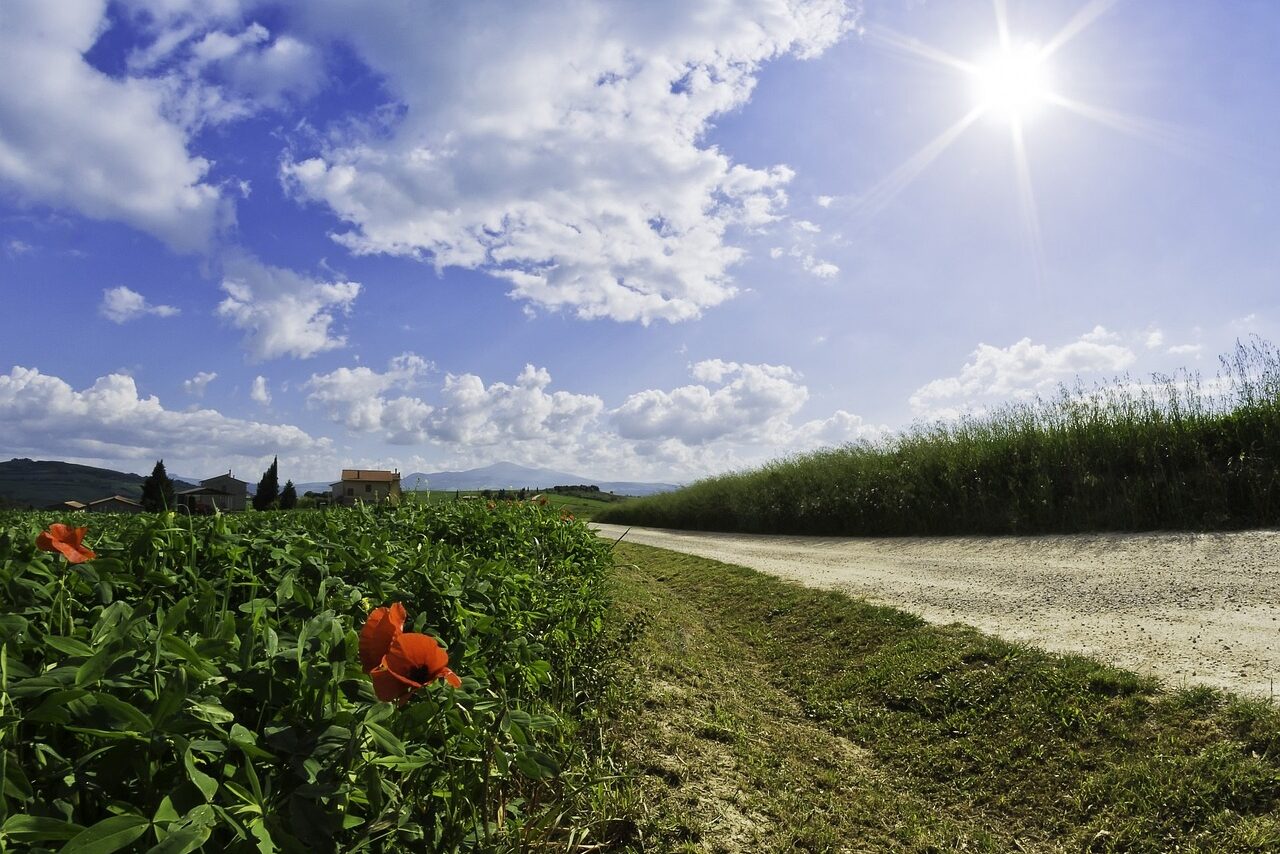 From beautiful medieval towns like San Quirico d'Orcia and Montepulciano to the area's ample hot springs offerings (Bagno Vignoni being a particular favorite) and astounding European wine culture, Val d'Orcia is the perfect location for some springtime exploration, slow travel style. 
Meander outside your agriturismo, marveling at the rolling green hills, lush with spring… no one would blame you if you never left.
21. Seville, Spain
Average spring temperature: 22°C, 72°F
Seville is affectionately referred to as the 'Frying Pan of Europe' during the summertime due to its skyrocketing temperatures, but the spring weather is absolutely perfect. As mentioned above, the south of Spain certainly gets toasty, even in springtime, but if sunshine is what you're after, you'll certainly get it here.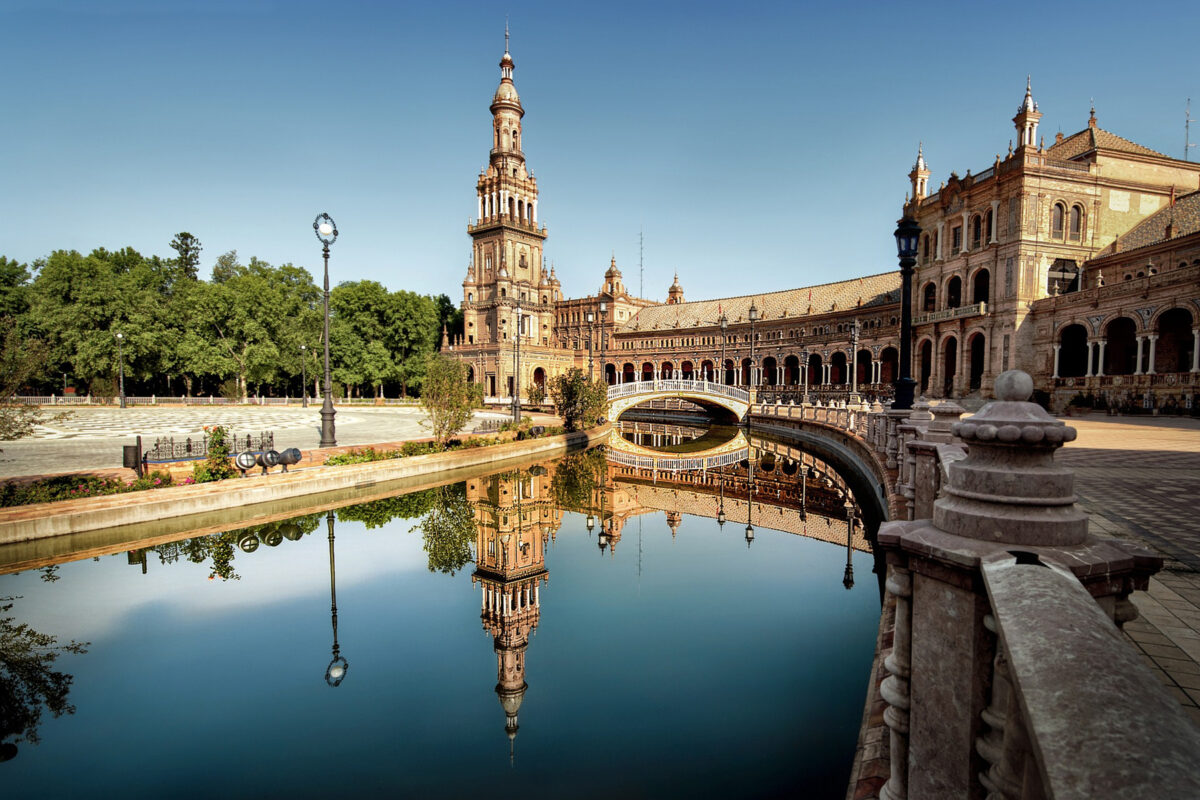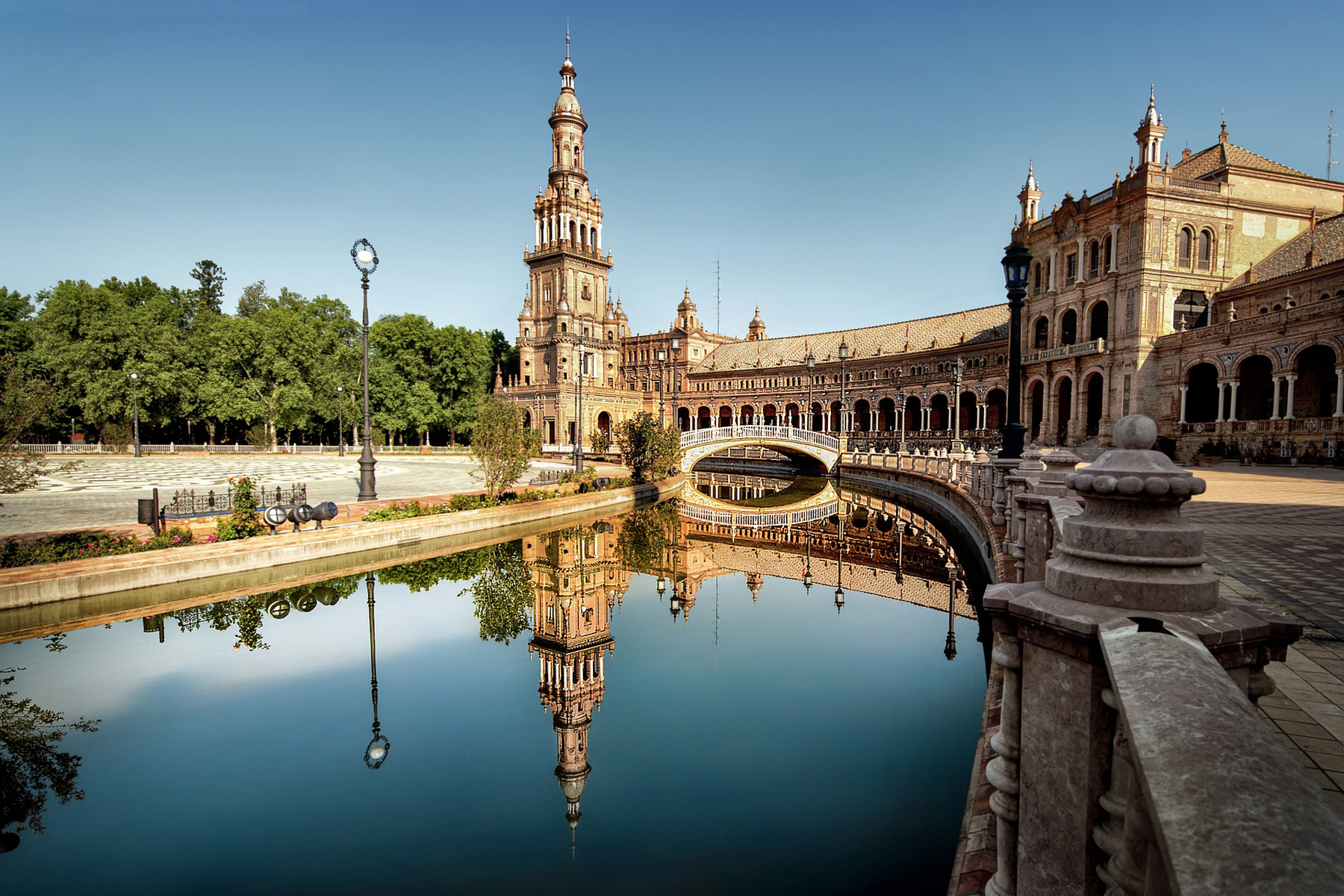 Seville is a particularly great choice in the spring because of its yearly Feria de Abril, the city's spring fair. By all accounts, normal life basically stops during this time, with everyone enjoying a full week of festivities, from bullfighting to horse-drawn carriage rides, fencing, and consuming copious amounts of delicious foods and drinks. 
However, be warned – each year the Feria brings more than a million people to town, so if crowds aren't your thing, this may not be the best fit for you!
22. Crete, Greece
Average spring temperature: 10°C, 50°F
Crete's already-effervescent beauty is arguably at its most showy in the springtime, with flowers overflowing their pots, the scent of fresh herbs in the air, and the promise of summer just around the corner without the accompanying waves of heat and mosquito bites.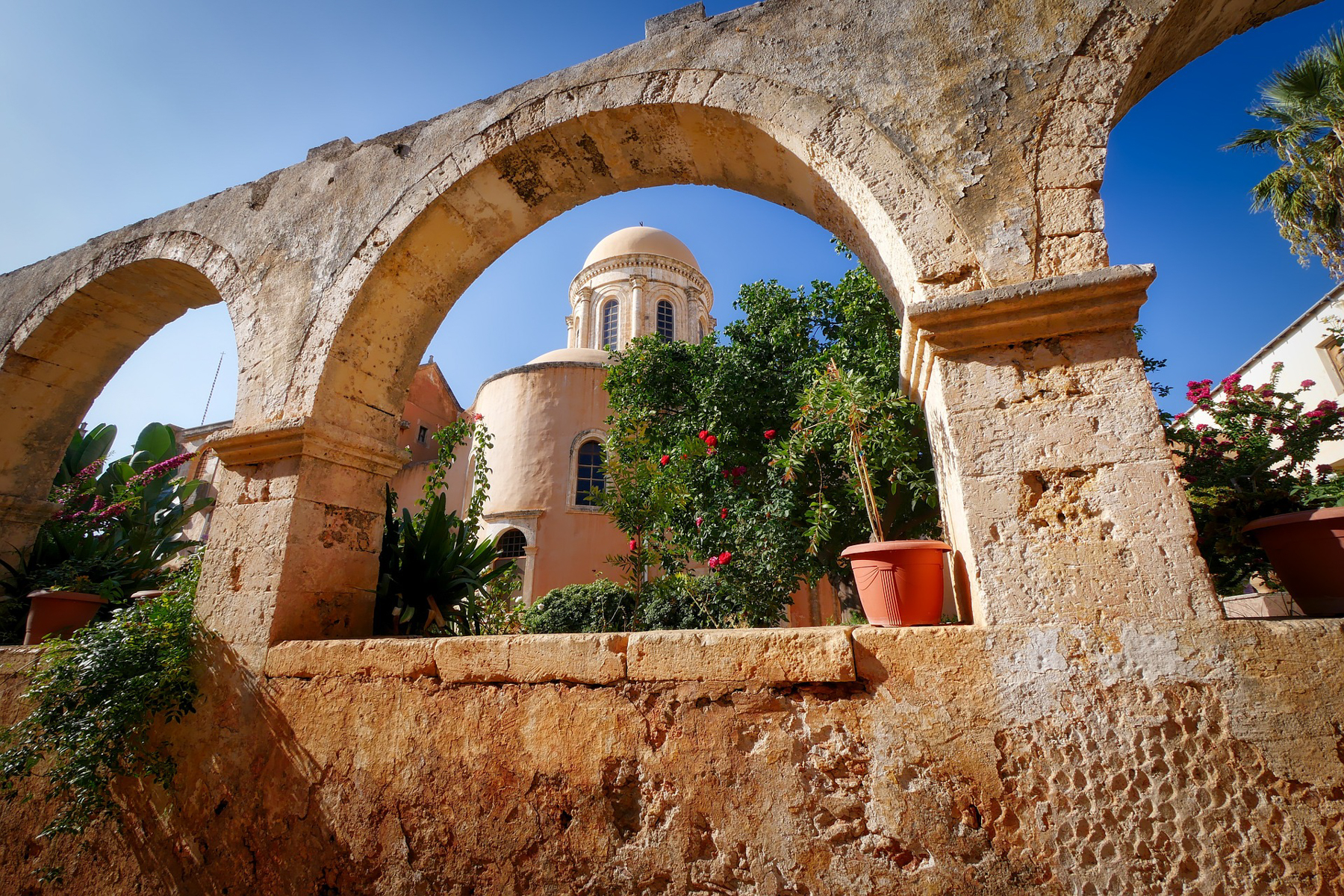 Crete, the most populous Greek Island, is a great place to participate in traditional celebrations of Orthodox Easter, and even a mid-spring visit can yield the possibility of swimming due to the island's far-south location. 
Rain is unusual this time of year, and yields perfect conditions for hiking, sunbathing, and exploring Crete's many historical sites, such as the Arkadi Monastery, the old port of Chania, and Knossos Palace.    
23. Gdańsk, Poland
Average spring temperature: 11°C, 52°F
While often overlooked in favor of more-touristy Warsaw or Kraków, Baltic beauty Gdańsk is absolutely worth a visit. Passed back and forth between Germany and Poland for hundreds of years, the city has elements of multiple architectural styles, exemplified by its romantic main drag, Dlugi Targ (or Royal Way.)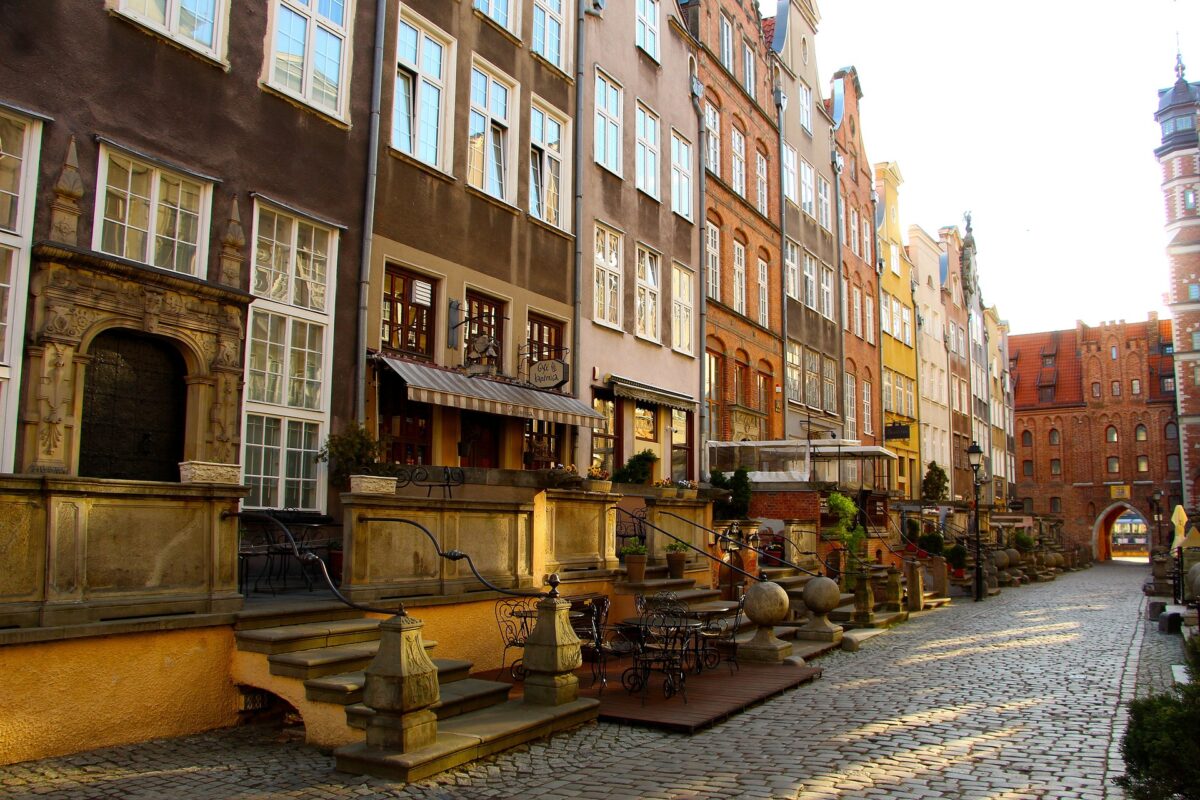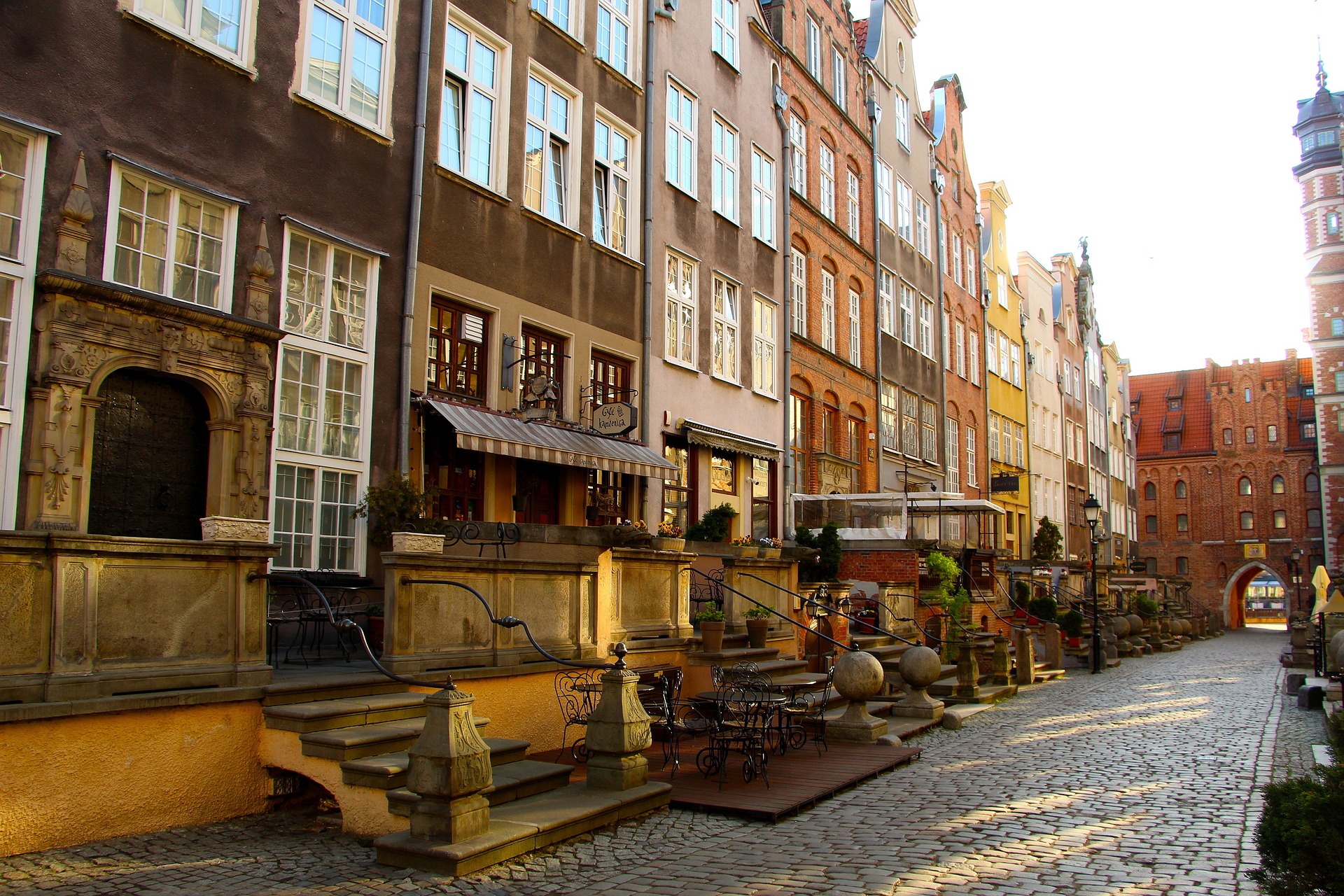 In the springtime, the 'Amber City' comes alive with riverfront cafés and cherry blossoms, and by late May it's possible to swim once more at nearby Sopot, nicknamed the Polish Riviera for its white-sand beaches and home to Europe's longest promenade. If castles are more your thing, don't miss Europe's largest castle – the stunning Malbork Castle which is also nearby.
24. Glasgow, Scotland
Average spring temperature: 14°C, 57°F
No one would expect Glasgow to make it onto this list for sunny spring weather, but there are loads of reasons to visit the beautiful Scottish city in springtime regardless of the high likelihood of cloudy skies.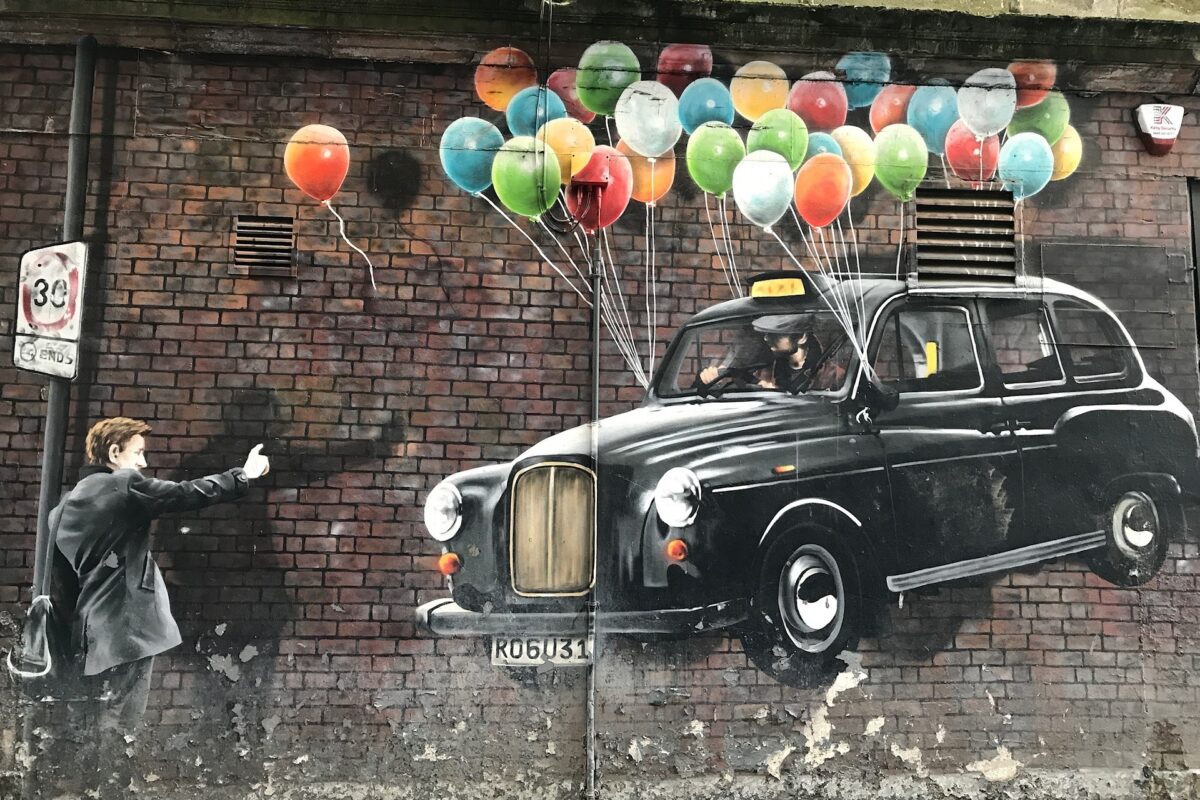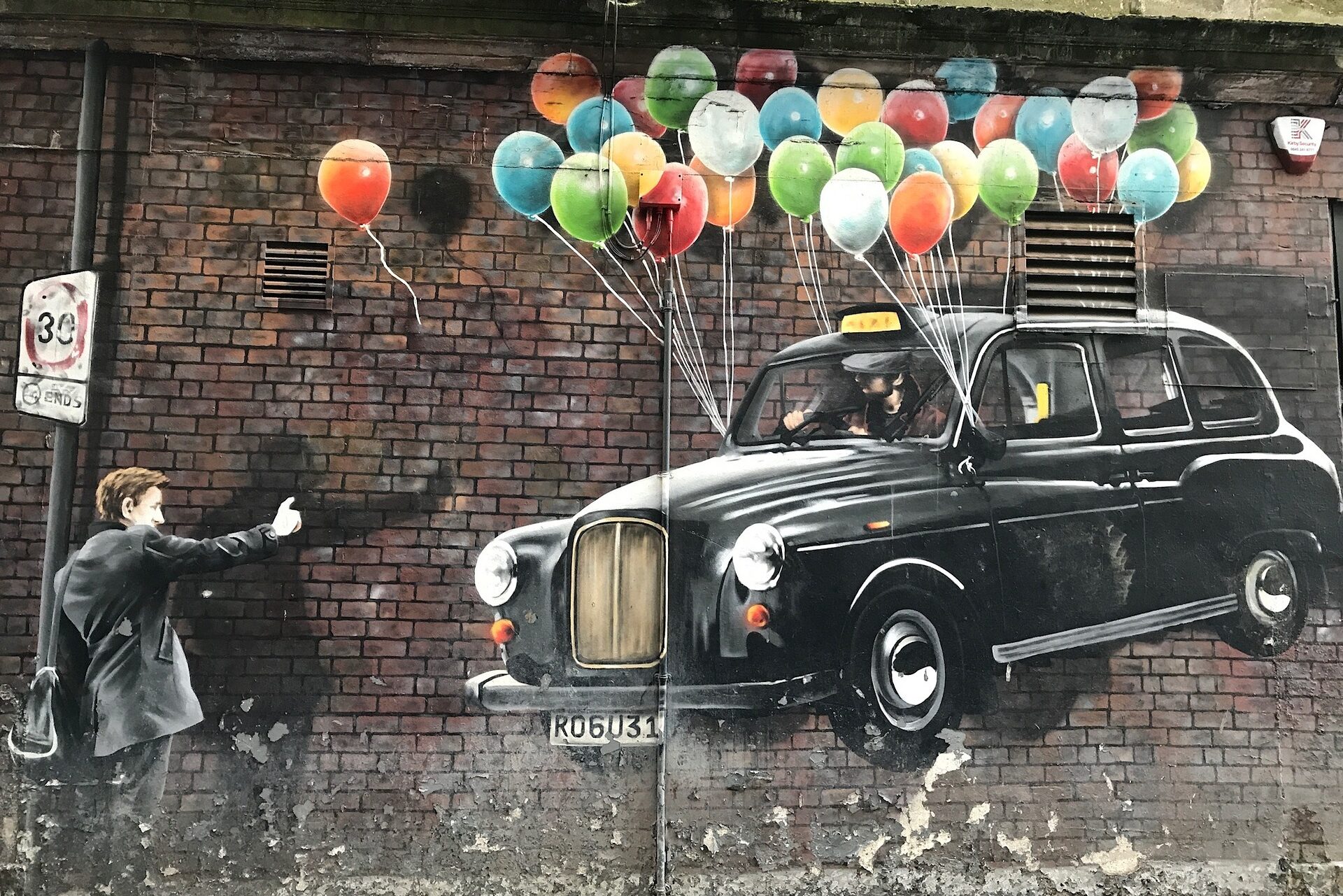 For starters, Glasgow hosts several festivals starting in early spring each year, including the Glasgow Film Festival, the Aye Write! Book Festival, and the Glasgow International Comedy Festival. It also has an absolute wealth of museums (many of which are free), as well as many cultural offerings, like orchestral and dance performances, rotating throughout the year.
25. Prague, Czechia
Average spring temperature: 17°C, 62°F
Prague is home to some of Europe's most beautiful and cozy Christmas markets, but if a holiday visit wasn't on the cards for you – you're still in for a treat.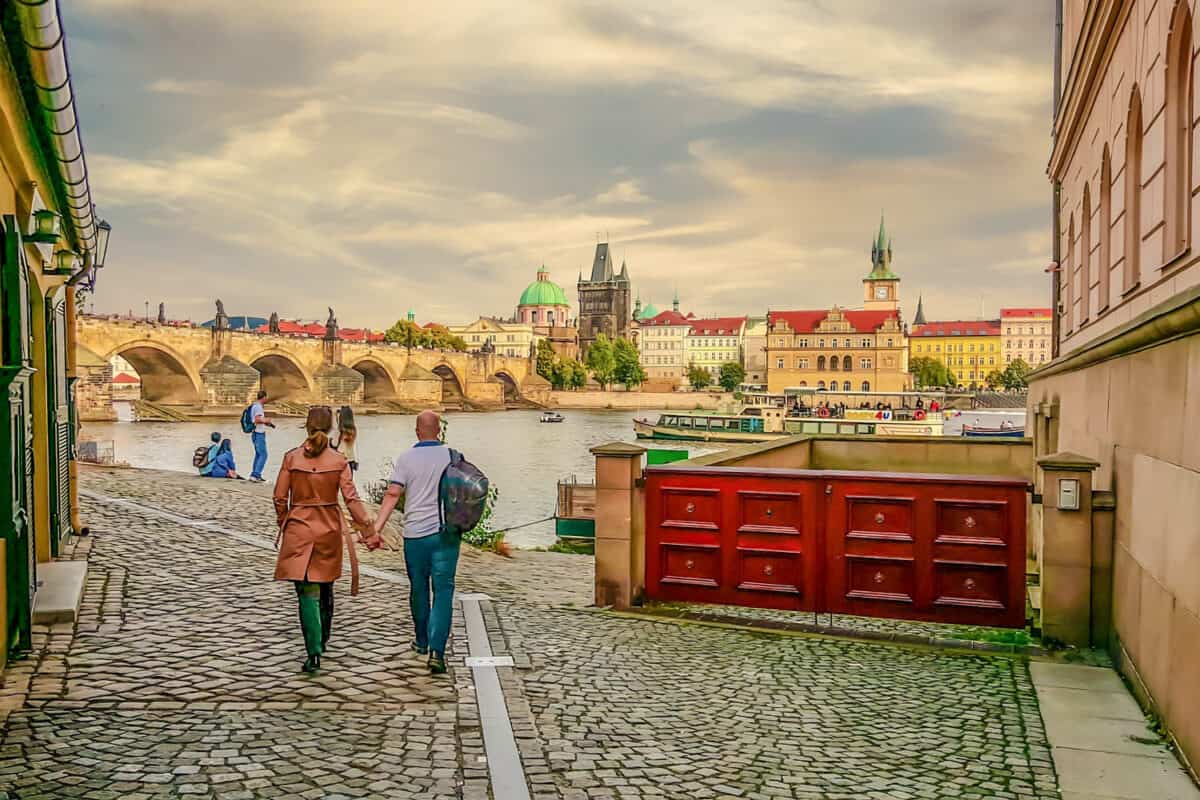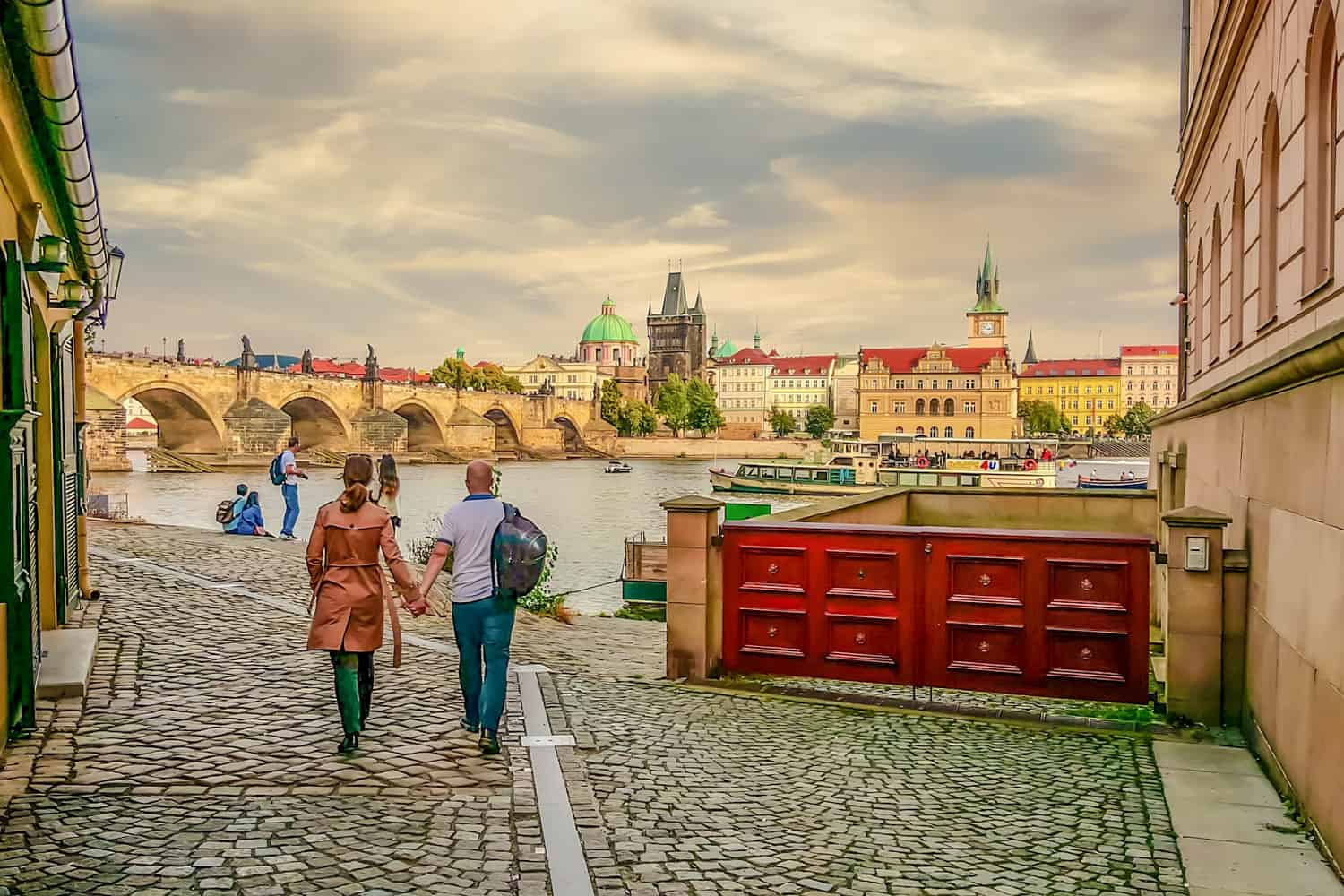 In the month leading up to Easter, Prague's main squares fill up once more with Easter markets. Selling handmade toys, lace, glass figurines, and Czech food and drinks, among a backdrop of local choirs and folk groups, the Easter markets are a joyful and lovely experience. Pro-tip: be sure not to miss the gorgeous hand-painted eggs on display. 
Alternatively, for something a bit spookier, time your visit with Pálení čarodějnic (Witches' Night), celebrated on April 30. Each year, effigies of witches are placed on top of bonfires all over the city. After a day of parades, mock trials, and live music, the effigies are then set alight, to purge any lingering evil spirits.
26. Alghero, Sardegna 
Average spring temperature: 19°C, 66°F
One of Italy's best-kept secrets is that springtime is the best time to visit Sardegna. The gorgeous island is home to world-class beaches, rugged hiking trails, and a rocky coastline with panoramic vistas for miles.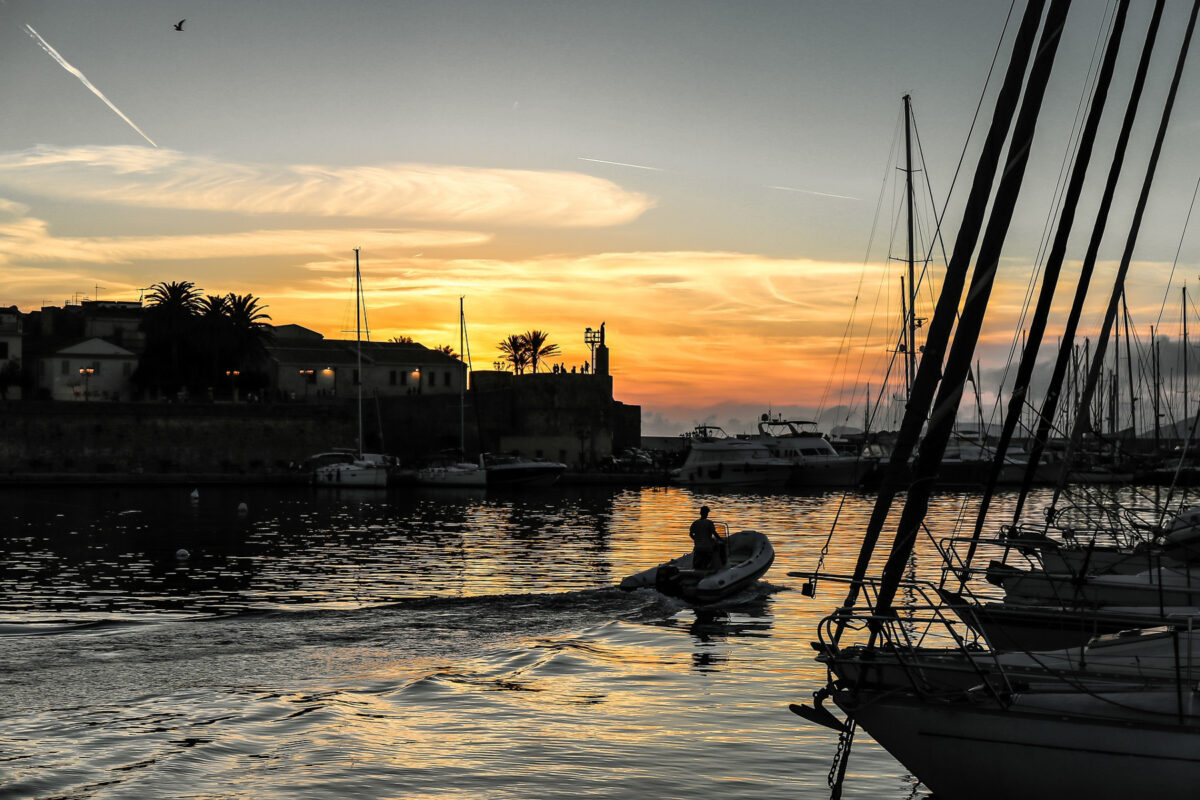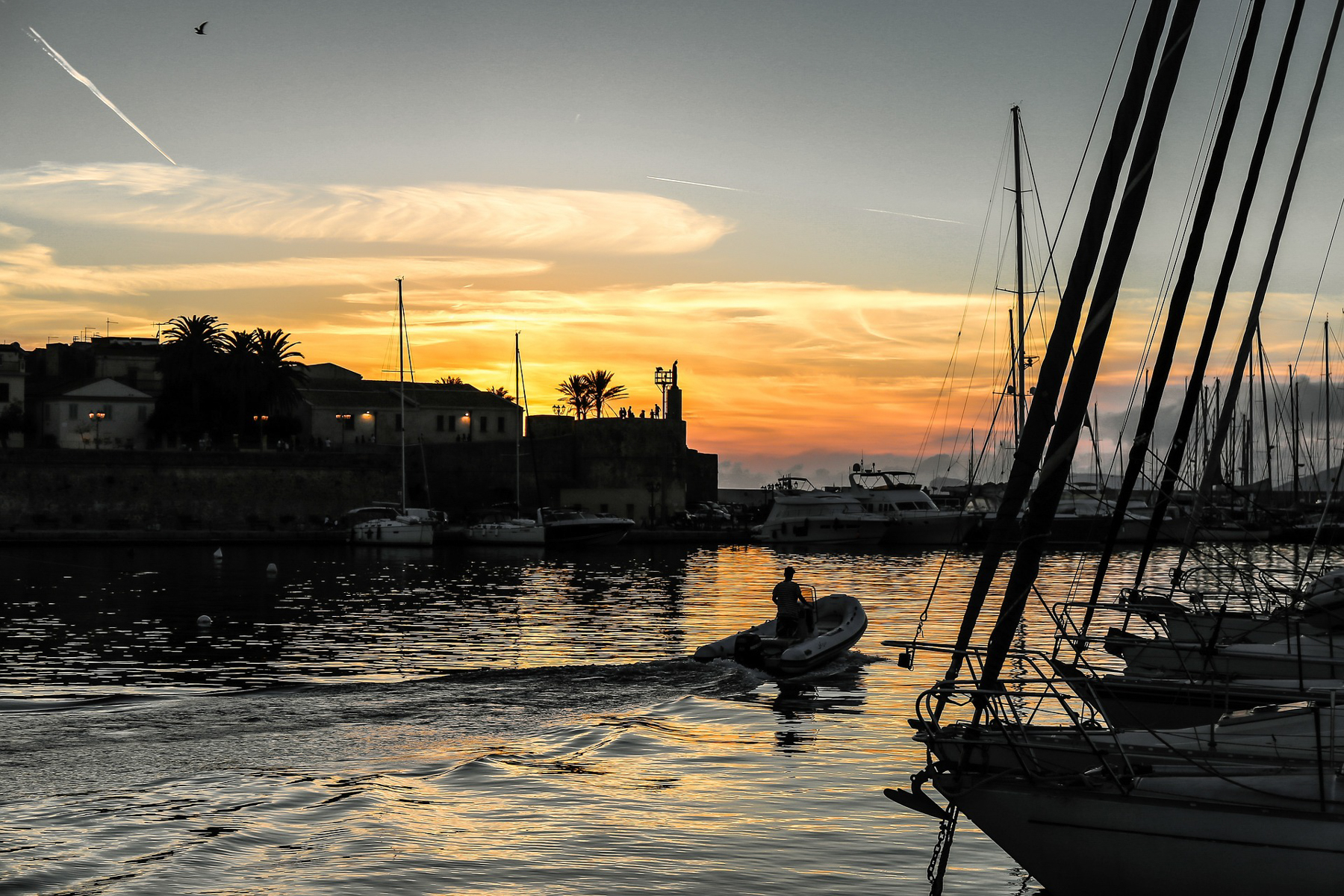 In the springtime, the blooms are out of this world: from bright pink flowers blanketing La Pelosa beach to the cactus-like pigface blooms in Villasimius and almond blossoms sprouting up all over the island, you'll never be happier that you skipped the crowded summer tourist season. 
Medieval Alghero, with its quaint cobbled streets and Gothic architecture, is a great home base for sightseeing along its ramparts and its accessibility to Sardegna's absolutely pristine nature beyond town.   
27. Kotor, Montenegro
Average spring temperature: 19°C, 66°F
While the beginning of spring can still be quite rainy, these showers give way to beautiful, vibrant sunshine by mid-March, welcoming beach-goers and outdoor activity enthusiasts to one of the most gorgeous parts of the Adriatic.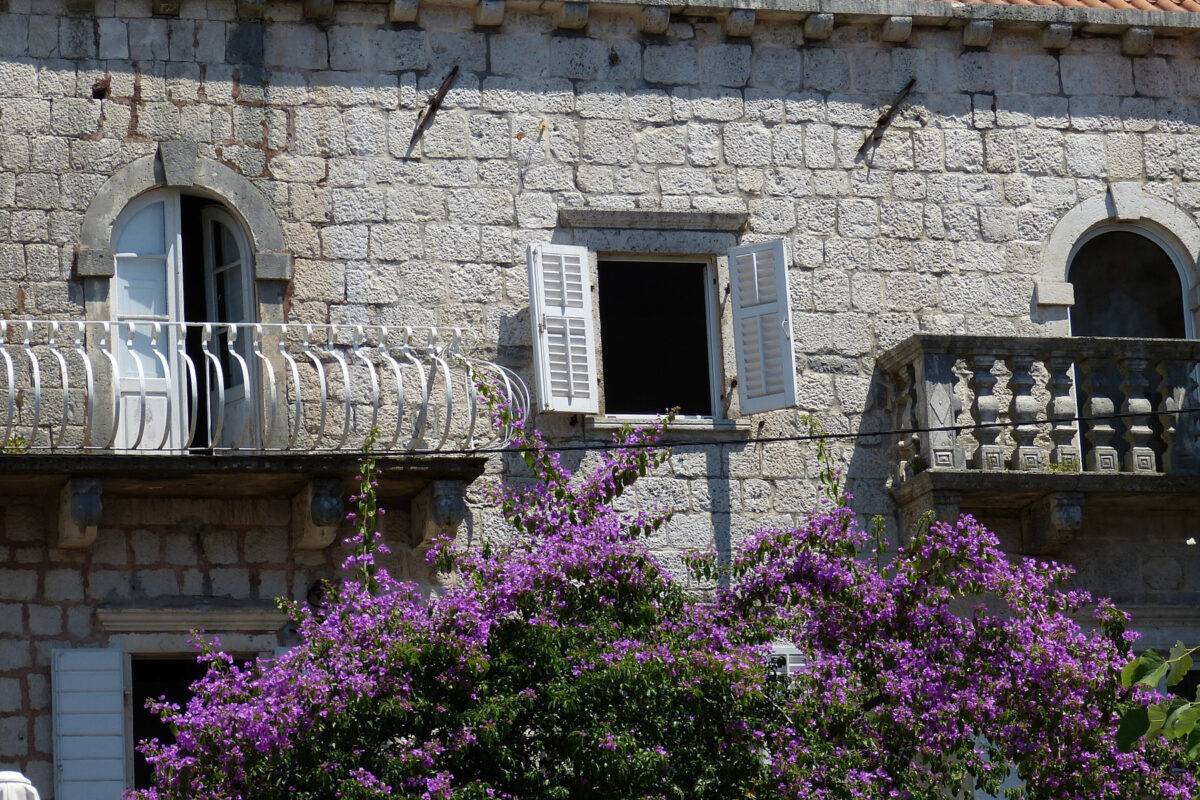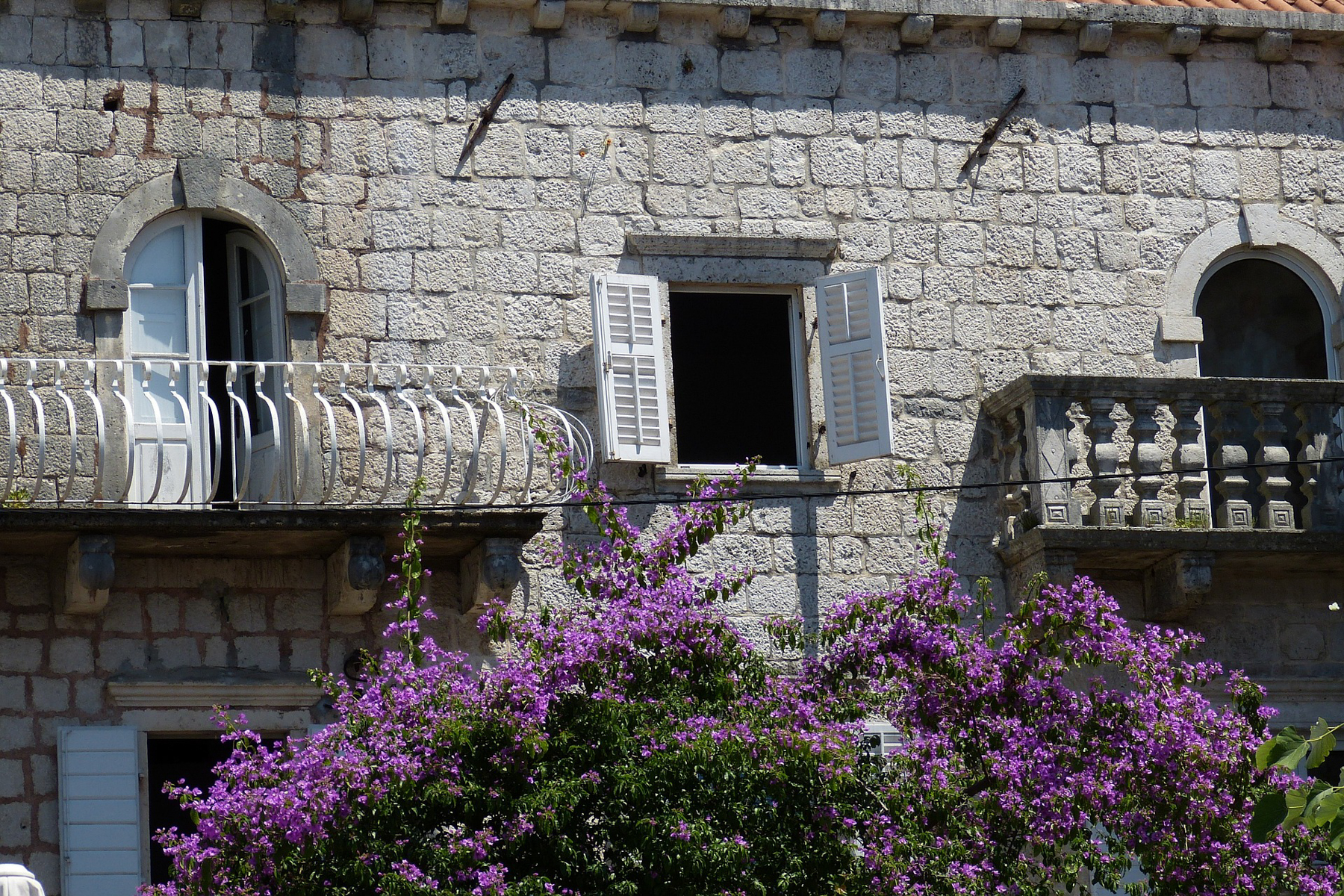 Kotor is steadily growing in popularity due to its ultra-quaint architecture and UNESCO status. The well-preserved medieval Old Town walls offer sweeping vistas of the sea. 
Similar to other areas on the Adriatic coast, Kotor gets hot and packed in the summer peak season, making a springtime visit a good compromise in terms of expanded accommodation options and more freedom to relax and move around, despite the sea being perhaps too cold for swimming until closer to summer.   
28. Tbilisi, Georgia 
Average spring temperature: 18°C, 64°F
Spring in Georgia gives way to stunning cherry blossoms and magnolia flowers, with grapes growing on their vines and delicious fresh produce entering its best season. While weather can be quite unpredictable in 'Moody March,' as Georgians call it, spring is still one of the best times to visit Tbilisi in terms of festivals and cultural offerings, such as the Folklore Festival, the New Wine Festival, and the Tbilisi Art Festival.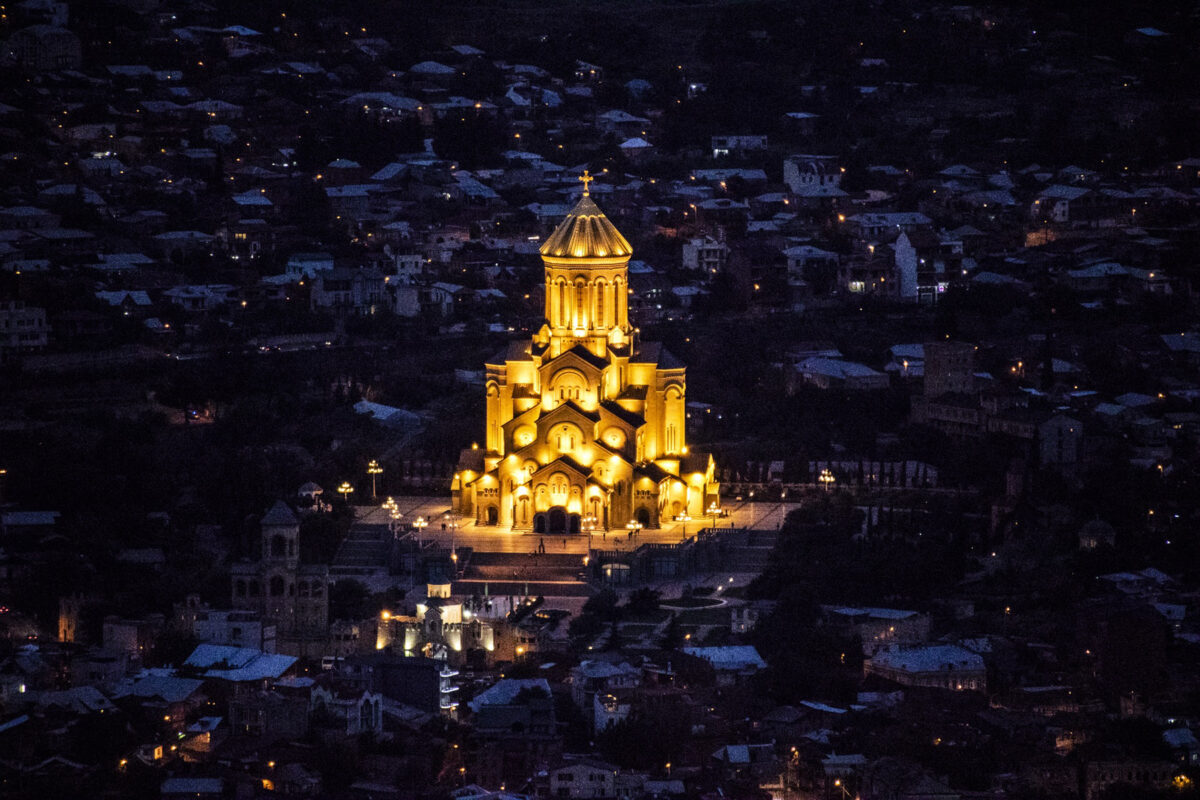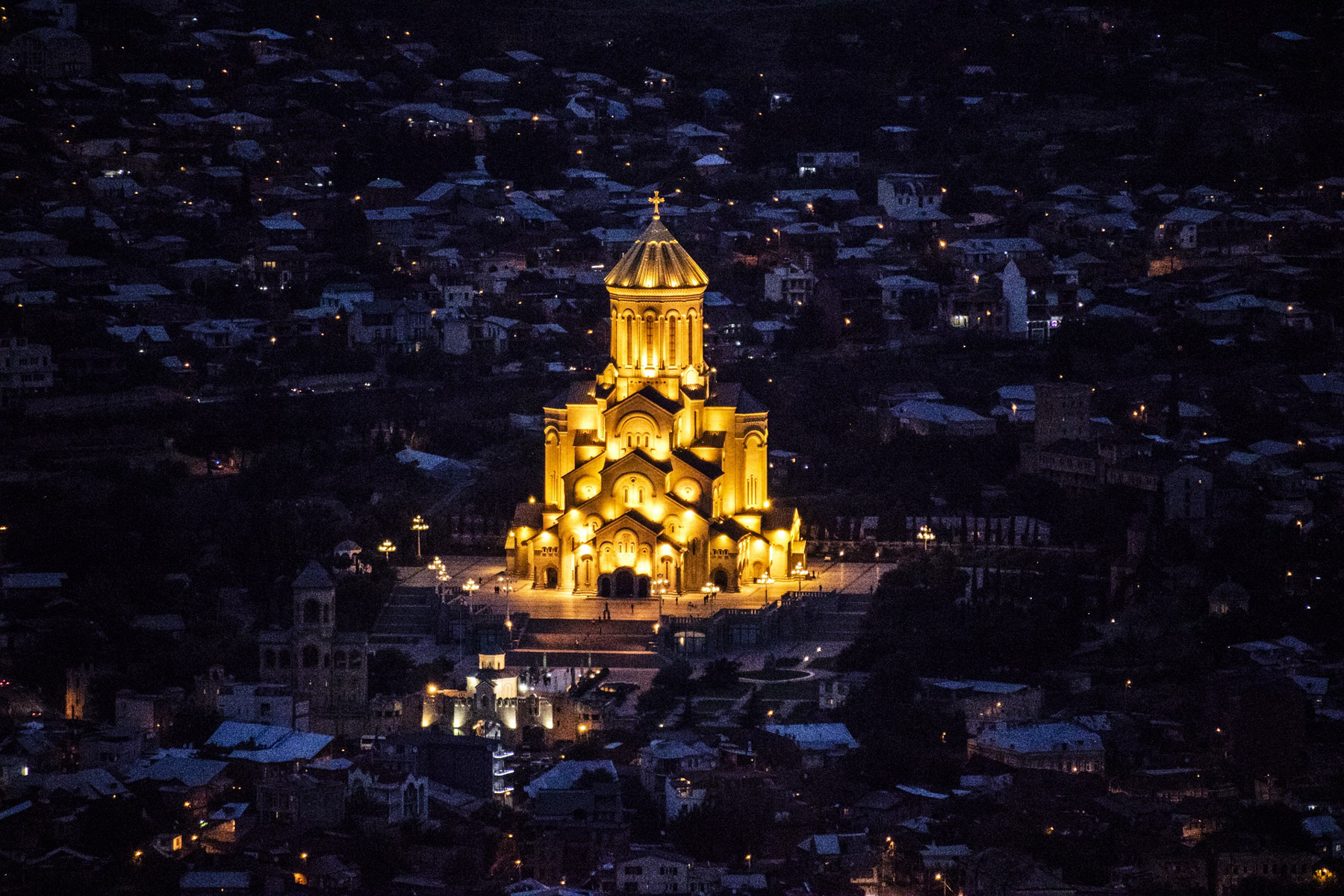 The city gets very hot in the summer, but spring temperatures are mild and lovely, and locals flock to the various man-made lakes around the city right when the nice weather starts. Options for activities boom in the springtime as well: the massive National Botanical Garden of Georgia has many hiking trails for enjoying the new blooms, the cable car to the top of Mtatsminda Hill offers wraparound city views on spring's clearer days, and the open-air book markets return to Rustaveli Avenue, among many other things.     
29. Transylvania, Romania
Average spring temperature: 19°C, 66°F
To beat the heat and the crowds, springtime is an amazing time to visit Transylvania. The hills are awash with lush, green colors, and the castles, medieval towns, and other tourism destinations have shorter lines and more accommodation options for visitors.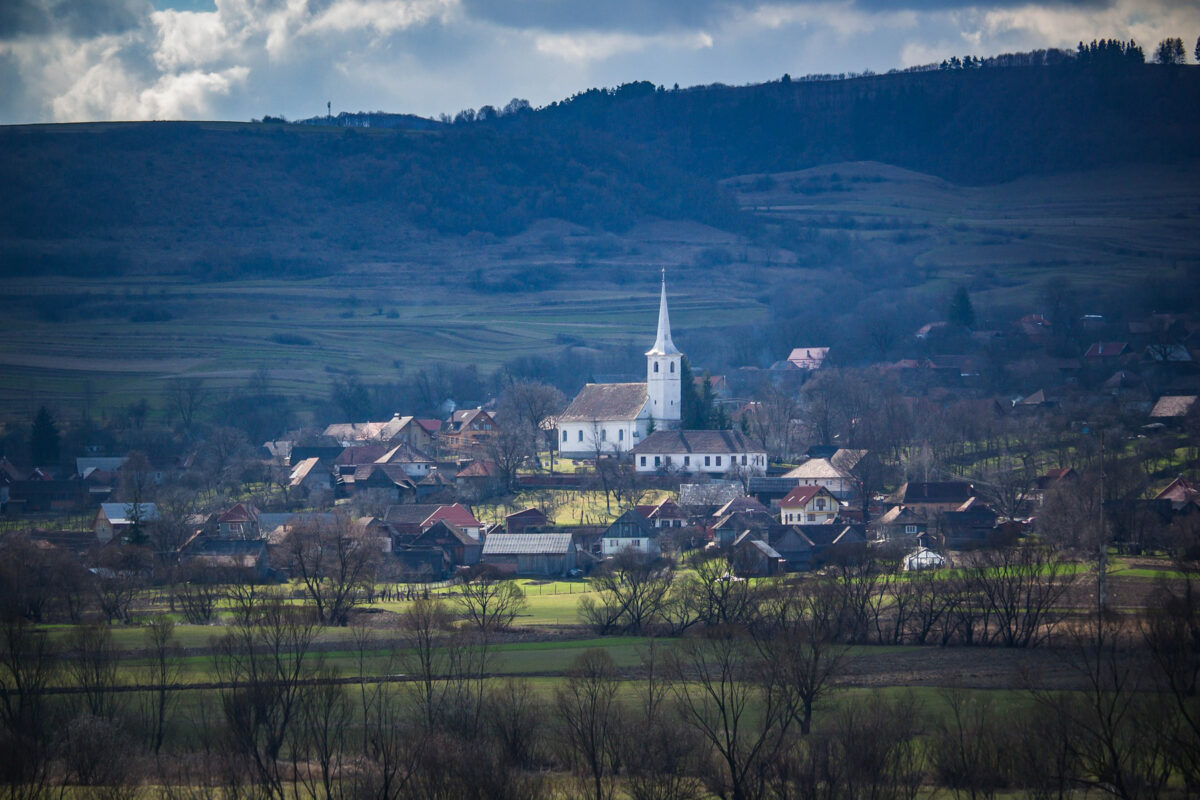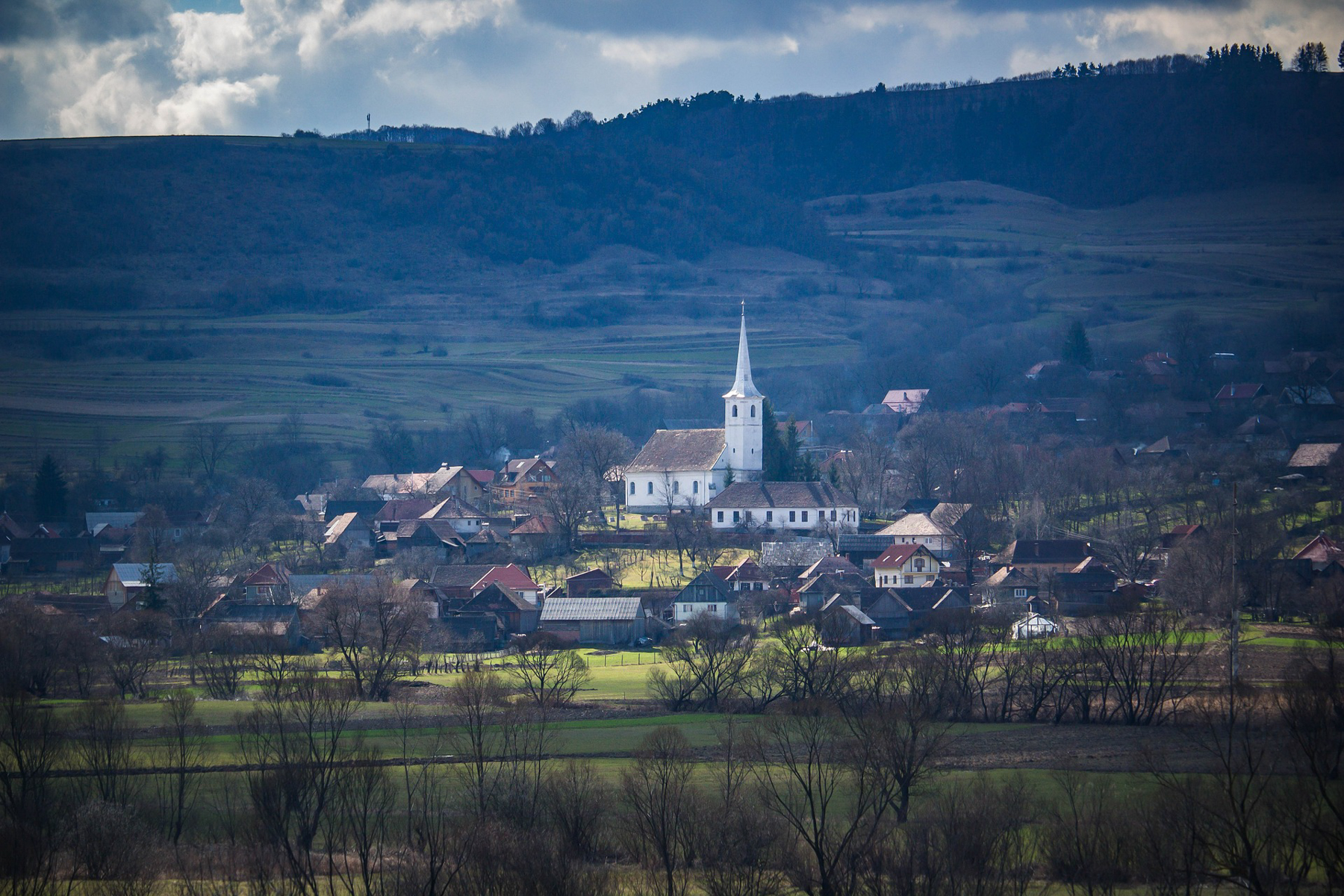 Like Bulgaria, Romania also celebrates the red-and-white holiday of Mărțișor on March 1, tying trinkets to trees, friends, and animals and making wishes for spring. Bird watchers in particular should prioritize a springtime visit due to migration and breeding patterns, and deciduous forests burst into color as the season progresses.  
30. Valencia, Spain
Average spring temperature: 16°C, 60°F
One of Europe's most epic spring festivals is the Las Fallas festival, held every March in sunny Valencia, Spain, the home of traditional European dish paella.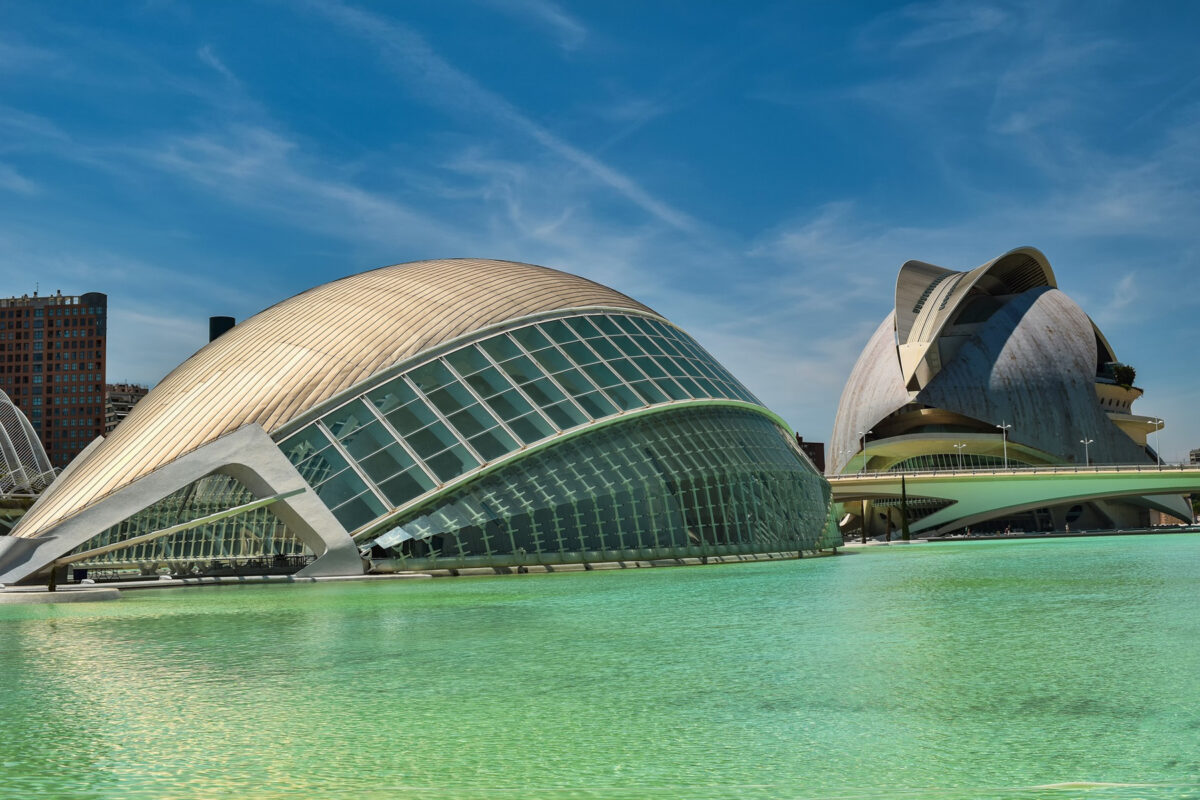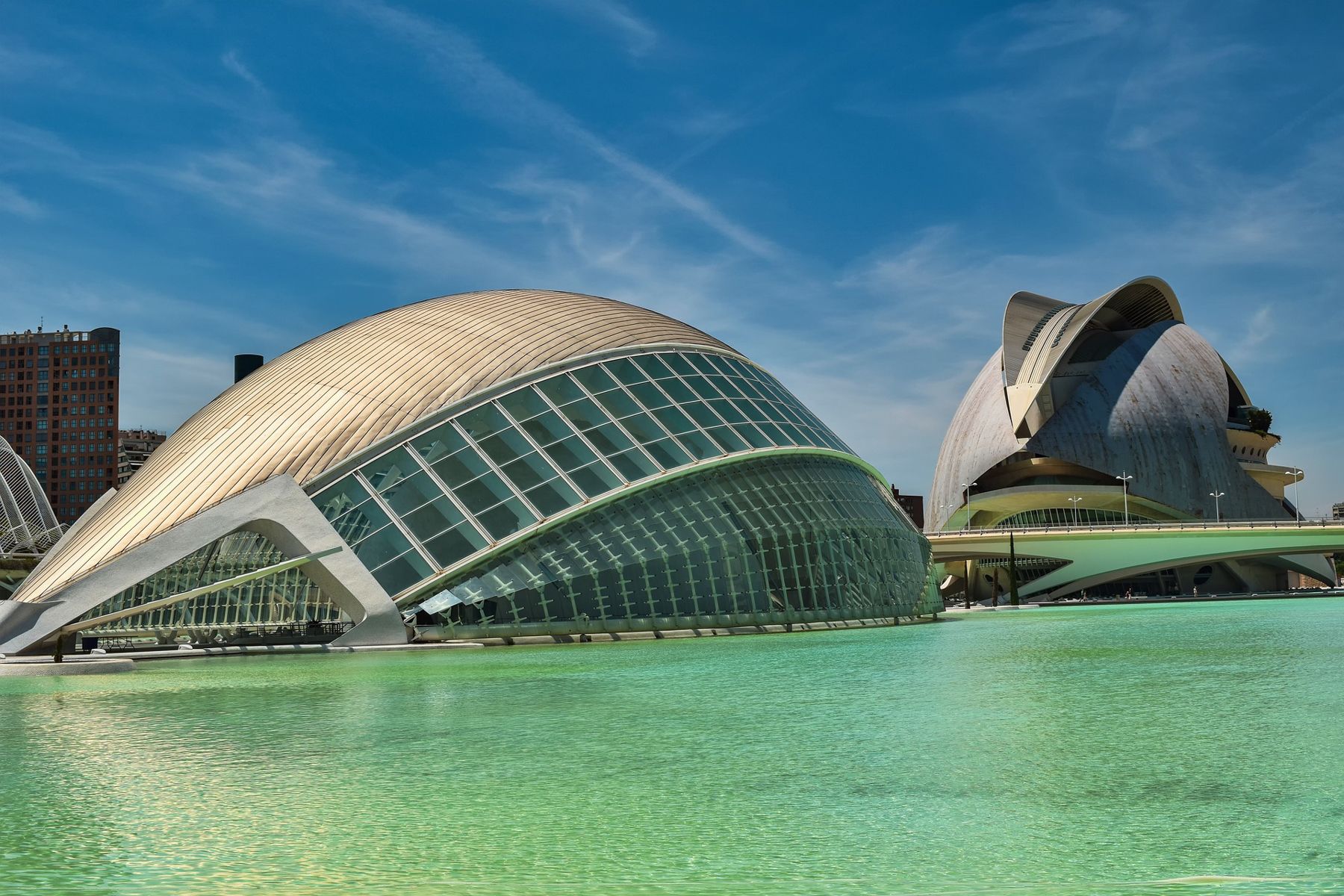 For five days, the city is filled with multitudes of giant paper-mâché sculptures called ninots, and ceremonial blooms are offered to Valencia's patron saint, Our Lady of the Forsaken, to create a massive cloak of colorful flowers. There are fireworks, tasty local treats, loads of ceremonial costumes, dancing, and more, and at the end of the festival, all the ninots are set ablaze, ending the festivities til next year. 
Valencia is known for its sun year-round, but like the rest of southern Spain, it gets swelteringly hot in the summertime – making a springtime visit a good idea in more ways than one.
---
Spring is a great time to visit Europe. While a few of those far-north destinations may need to be earmarked for a summertime visit, a visit to any of the above European destinations in spring promises to be really special. 
In particular, springtime offers ample opportunities for making memories in a more manageable setting than summertime peak season, allowing you to save money and avoid crowds. From strolls among the tulips to a quiet visit to Europe's best museums or a canal-front hotel stay, you can't go wrong with a springtime visit.   
Where will you go on your next springtime trip to Europe? Let us know in the comments!