Choosing the right travel card for Europe can be complicated. There are a lot of factors to consider: exchange rates, fees for spending or withdrawing, type of card, payment processors, plus travel rewards and perks. 
Get it right and you'll be a budgeting ninja – you'll know exactly how much you've spent and how you're going to pay for everything you need. Get it wrong and you'll be more clumsy clown than ninja! Hefty bank fees, poor exchange rates and potentially being unable to access your hard-earned money are all risks you take when you pick the wrong bank card for European travel. 
We've trawled the internet for information about travel money cards, so you don't have to. This research, combined with our own experiences and recommendations from our backpacking community on the ground, has helped us put together this shortlist of the best travel money cards for Europe.
---
Top Three European Travel Cards 
Available to European Economic Area residents.

Limited fee-free withdrawals.

Use the interbank exchange rate.
Only available to UK residents. 

Unlimited fee-free withdrawals

Use the Mastercard exchange rate.
Fee-free withdrawals depending on the country the card was issued in.

Multi-currency accounts.

Low fees when transferring money. 
---
Related: (links open in a new tab)
---
Types of Travel Card for Europe
Debit Cards for Travel 
You're bound to be familiar with debit cards. They're provided with almost every current account as standard. The idea is that money is taken from your account as soon as it's spent, making it easy to keep track and avoid spending more than you can afford. But not all debit cards are created equal. 
Many traditional banks charge ridiculous fees for using your card abroad or withdrawing money from foreign ATMs. On top of this, they often deliver a poor exchange rate, meaning the bank profits from you swapping your money into a foreign currency.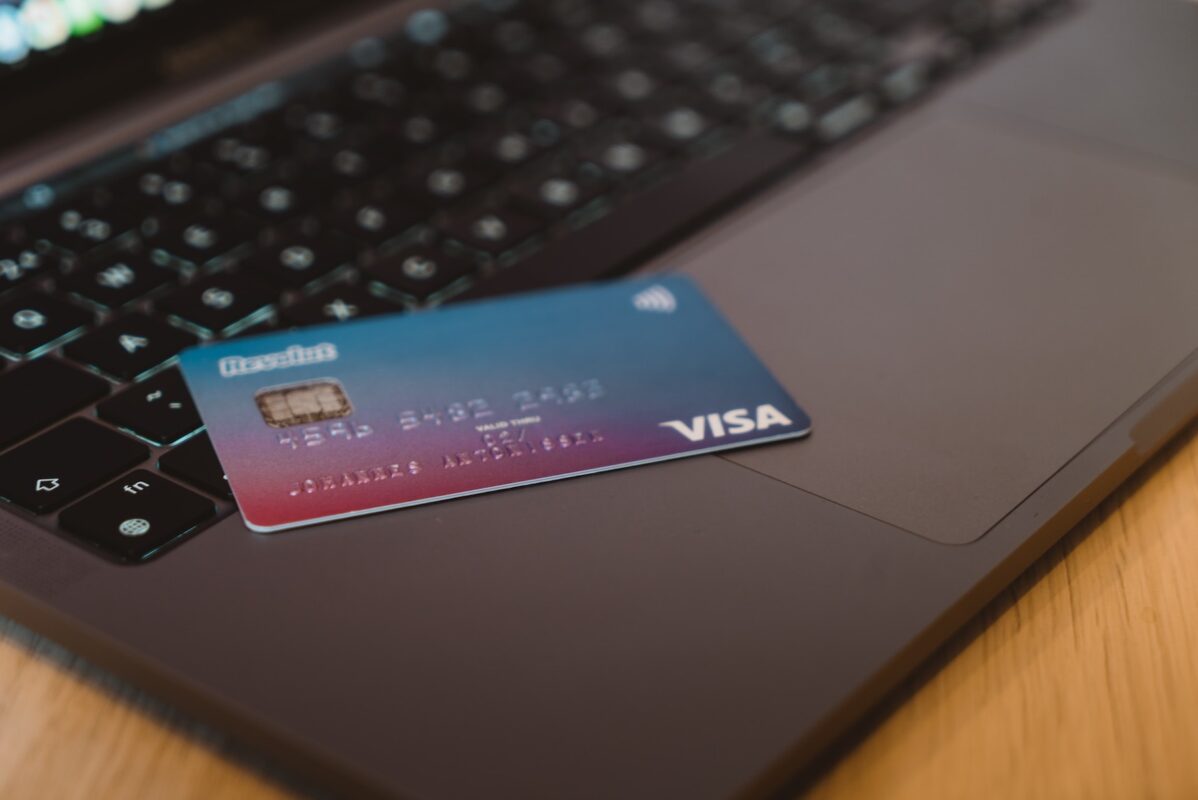 Travel debit cards from digital or challenger banks tend to be much better for use in Europe. There are very few charges and you can usually withdraw at least some cash without paying foreign withdrawal fees. The exchange rate at challenger banks tends to be better too, often sticking to the official Mastercard or interbank rate. This means you can be sure the bank isn't profiting from you needing some euros! 
ATM Fees
It's worth noting that some ATMs charge a fee separate from your bank's fee. These ATM fees vary between different machines but can't be avoided completely.
Read more on how to reduce ATM costs
here!
Prepaid Travel Cards for Europe 
A prepaid travel card is essentially a debit card that needs to be topped up from your bank account. You can top them up using online banking, via an app or in certain stores and establishments. When the funds are loaded, you can use the card as a regular debit card. 
Until the relatively recent rise of digital banks, prepaid euro cards were an excellent choice for anyone travelling the continent. While they still have plenty of fees attached, they're cheaper than traditional banks. However, with the swell of challenger banks offering excellent debit cards for travel, there's no real need to use a prepaid card anymore.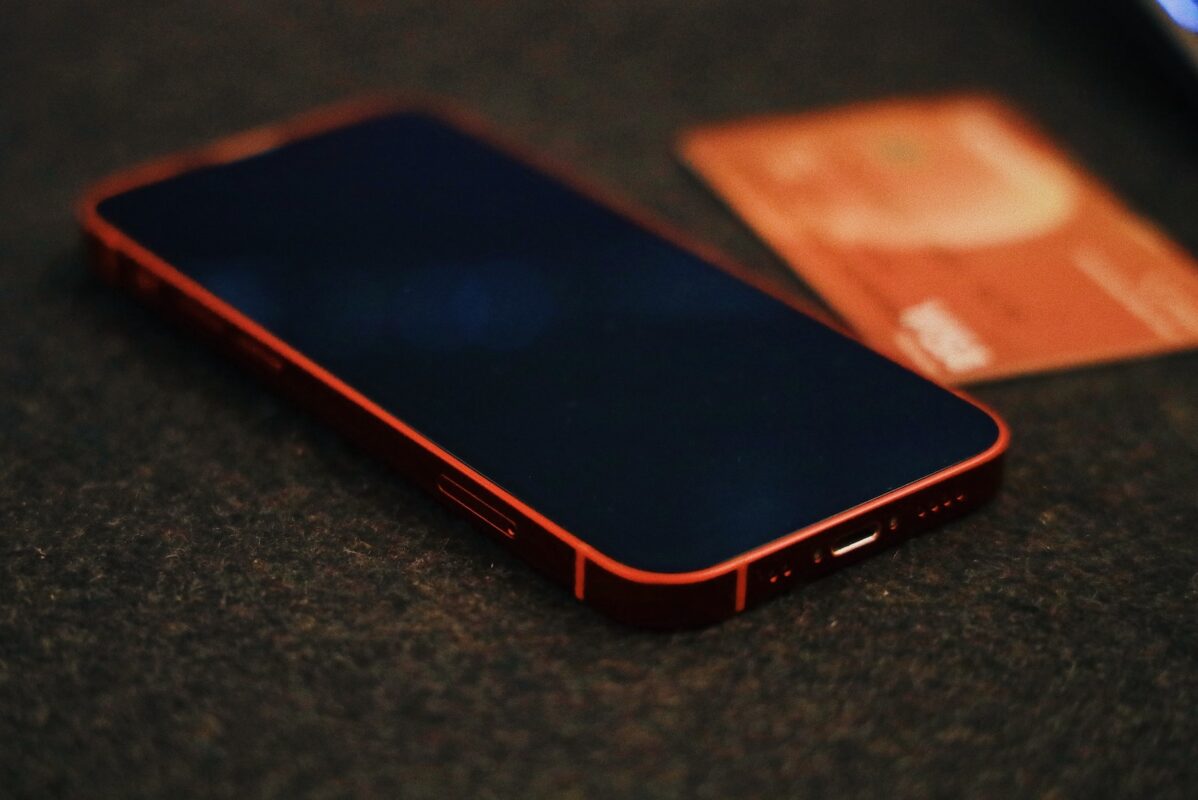 If you do opt for a prepaid euro card, ensure you understand the fees and exchange rates. Prepaid cards that take multiple currencies may offer a fantastic exchange rate if you convert the money to euros straight away. But, if you load the card with your home currency, the exchange rate for each foreign transaction is generally much worse. It's also worth noting that some even charge you to a small fee to top up! 
Credit Cards for Travel in Europe
Travel credit cards are an excellent way to save money in Europe – but only if you're careful! Make sure you pay off the balance each month. If you don't, the interest you'll need to pay will negate any savings you'd otherwise make. 
Most credit cards for travel offer fee-free transactions, no matter where you are in Europe. However, very few offer fee-free cash withdrawals – and even if they do, there is usually a higher interest rate attached to withdrawing cash on a credit card.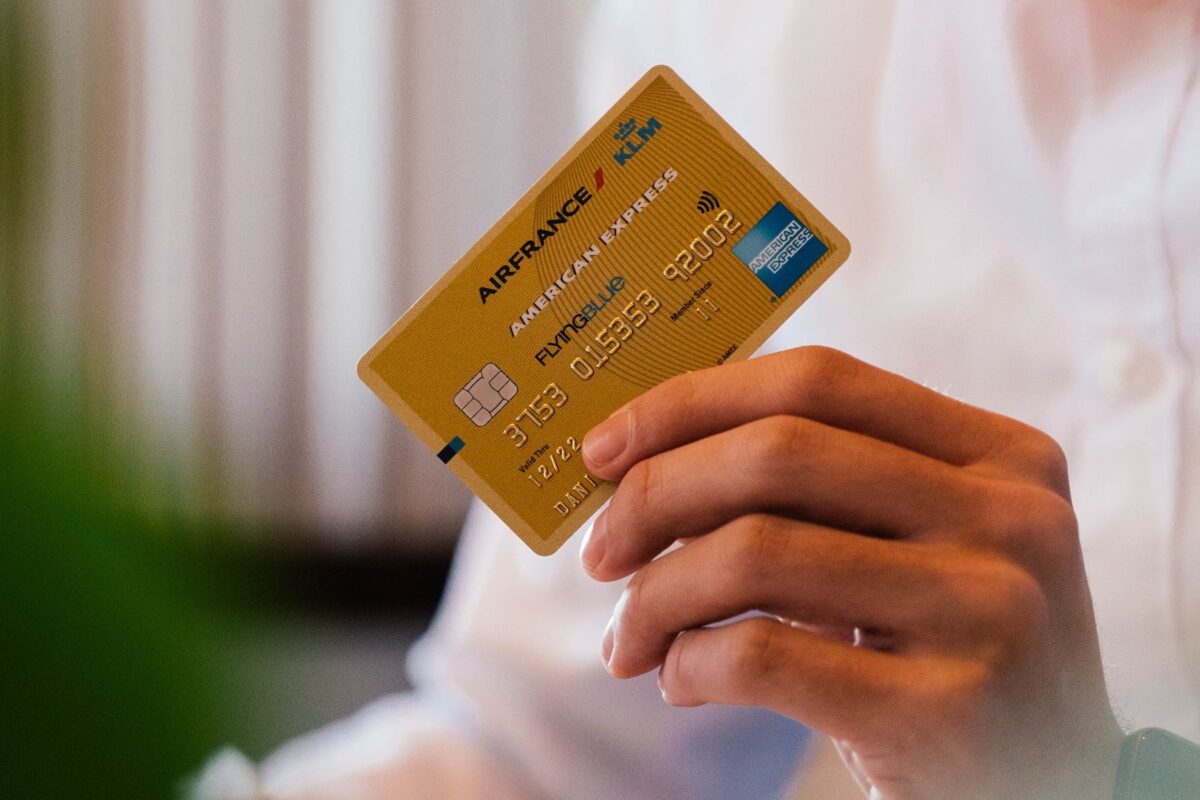 As well as fee-free transactions, travel credit cards tend to offer points for every pound, dollar or euro you spend. These points add up over time and can be redeemed for air miles, hotel stays and a range of other incentives, including cold hard cash! Exactly what is on offer will depend on your credit card provider, so shop around to make sure you get the best deal! 
Direct Debit Travel Card 
Direct debit travel cards offer a unique way to save money in Europe: simpler than opening a new bank account, easier than getting a new credit card and far less faff than choosing a good prepaid euro card, direct debit travel cards are changing the game. 
They connect to your normal bank account and you use them as a traditional debit card. The only difference is that the transaction goes through the travel card provider who act as an intermediary between your bank and the card machine you're using. This step means your bank won't charge you foreign transaction fees, saving you a small fortune! 
---
The Best Money Cards for Europe!
Revolut
Best Bank for Travellers Without a UK Address
Available to customers from the European Economic Area as well as many more countries!

Multi-currency accounts on offer

Limited free foreign withdrawals
Available to customers from many countries – As well as being available to anyone with an address in the European Economic Area, Revolut offer accounts to anyone from Australia, New Zealand, Singapore, Switzerland, UK, USA, Japan and Brazil. Revolut also offer 'lite' accounts to customers from other countries too! 
Visa or Mastercard – Whether you get a Mastercard or Visa Revolut debit card will depend on where you live and where your account is registered. Both Visa and Mastercard work across Europe, so you won't have an issue with either! 
Spending and Withdrawals – Revolut allow you to withdraw £200GBP (the exact amount may be slightly different in your local currency), or make five withdrawals per month fee-free. After this, a 2% cash withdrawal fee kicks in. You also get limited fee-free card transactions each month. The first £1000GBP spent on your card (not including cash withdrawals) comes with no additional fees. After the first £1000GBP, a 0.5-1% fee applies to every transaction. With Revolut's paid accounts, the withdrawal and spending limits are higher. 
App-Based – Revolt offer full control of your account through the app. You can open a current account, multi-currency account, invest, lock the card and create single-use digital debit cards all from the comfort of your sofa – no more needing to queue up at the bank to tell them you're going travelling! 
Accommodation Bookings – Revolut Stays allows you to book accommodation through the Revolut app and get 3-10% cashback!
Pros
Free foreign withdrawals

Deluxe accounts available for an additional fee

Uses the interbank exchange rate
Cons
Free withdrawals are limited to a certain amount of money each month

Exchange rate changes at the weekend

Fee-free foreign spending is limited
---
Starling
Best Bank for Travellers From the UK
Fee-free foreign withdrawals and transactions

Uses the Mastercard exchange rate 

Account set-up is quick and easy
Withdrawals – Starling allow you to withdraw up to £300GBP or make six withdrawals per day. There are no foreign withdrawal fees and Starling uses the Mastercard exchange rate with no markup. There are also no fees for using your card to pay directly when in Europe!
Ethical Banking – Starling seem determined to do things differently. They have clear ethical and environmental goals laid out on their website. While your typical high street bank is investing your money in firearms, tobacco, alcohol and fossil fuels, Starling opt for ethical investing! 
Works Across Europe – Starling Bank provide a Mastercard with their accounts. This works almost everywhere in Europe! 
Helps You Budget – Thanks to spending notifications, spending categories, saving spaces and goals, Starling helps you accurately budget before and during your trip. You can create a virtual debit card for each saving space, allowing you to closely monitor your spending while you travel in Europe!
Pros
No fees on foreign spending or withdrawals

Easily replaces your traditional bank

Full control from your phone
Cons
Only available to those with a UK address
---
Wise
Best Travel Card for Digital Nomads in Europe
No fee for foreign transactions

Multi-currency account – hold up to 50 currencies at once

Some free foreign withdrawals – the exact amount depends on where you live and where the account is registered
Perfect for Digital Nomads – If your work involves clients in multiple countries, Wise has you covered. A Wise account allows you to be paid in and store multiple currencies. 
Visa or Mastercard – Wise provide either a Visa or Mastercard depending on where you live and where your account is registered. However, not all Wise customers are eligible for a debit card with their account, this also depends where you live. See the full list of card-eligible countries here. 
Fees for Withdrawing Cash – Wise offer some free cash withdrawals each month. The exact amount you can withdraw before incurring fees depends on where you live and where the account the registered. 
Fees for Foreign Transactions – Wise allow you to spend money on your card fee-free but only if you have the correct currencies stored in your account. If not, they charge a small conversion fee for each transaction. 
Pros
Available to residents of almost every country

Can store and spend multiple currencies with one account

Low international transfer fees
Cons
Not all accounts come with a debit card (it depends on where you live)

Limited free foreign withdrawals

The card doesn't work in every country
---
Chime
Best Travel Card for Travellers From the USA
No foreign transaction fees

Uses Visa's live exchange rate

Works in all European countries
Fees – Although you can access a network of over 60,000 ATMs fee-free in the USA, you'll need to pay a $2.50USD fee to withdraw money abroad with your Chime debit card. However, there are no international transaction fees with Chime, so you can pay for things on your card without having to stump up for an additional fee. 
Exchange Rate – When spending abroad with your Chime debit card, you'll get the live Visa exchange rate. While fractionally worse than the Mastercard exchange rate, it's still much better than using a money changer or letting traditional banks dictate the exchange rate. Remember to always pay in the local currency if you see the option on an ATM or card terminal! 
App and Website – Both Chime's smartphone app and website give you an excellent level of control of your account. Make sure you enable international spending either through the app or website, so you can use the card abroad! Failure to do so will prevent the card from working and could see Chime block the card due to suspicious activity! 
Withdrawal Limit – Chime offer a generous $500USD daily withdrawal limit. If you're withdrawing money abroad, you should withdraw the maximum possible to reduce the frequency you'll be paying the $2.50USD foreign withdrawal fee!
Pros
No rolling monthly fee

High daily withdrawal limits

Easy to control your account through the app or website
Cons
Only available to customers in the USA

No contactless card payments possible (does work with Apple and Google Pay though)

Not all online payments are supported by Chime
---
Currensea
Direct Debit Travel Card for UK Customers
Connects with your traditional bank account

Use the Currensea card as you would a normal debit card

Removes foreign transaction fees usually levied from your bank
Easy to Use – While getting another travel card or opening a new bank account can feel like a hassle, Currensea making spending money in Europe easy! Thanks to open banking laws, a Currensea direct debit travel card hooks straight into your bank account, allowing you to spend money with reduced fees while abroad. Simply use the card as you would your normal debit card and Currensea handle the rest!
Different Plans – Currensea offer three different plans. The free plan offers everything you need for a shorter trip but if you travel a lot, getting either the Premium or Elite plan gives you access to better exchange rates, larger fee-free withdrawals and a range of other perks such as hire car discounts, hotel bonuses and even airport lounge access with the Elite card! 
Mastercard – The Currensea direct debit travel card is powered by Mastercard. This means you can use it anywhere that accepts Mastercard (almost everywhere in Europe)!
Pros
No need to set up a new account

Up to £500GBP fee-free withdrawal each month

Different plans available depending on your needs
Cons
Small fees for foreign withdrawals after the £500GBP limit is reached

0.5% foreign transaction fee with the free account (no transaction fee with paid accounts)

Still leaves you reliant on your major high street bank
---
Prepaid Euro Cards 
While not necessary in the age of digital banks and FinTech companies, prepaid euro cards are still relatively popular – more popular than they deserve to be, honestly. 
Prepaid travel cards tend to have lower fees than your traditional high street bank but the costs are higher than opting for a digital bank or even a direct debit travel card. Some prepaid cards also have nasty hidden fees, such as a fee for loading money onto the card, or a fee for getting any leftover money back after your trip. 
We don't like to recommend prepaid travel cards because they serve little purpose in today's digital world but in case you've already made up your mind, these are the most popular options among travellers to Europe! 
Travelex – Best for Travellers from the USA
Monese – Top Choice for Travellers from the UK
Fair FX – Top Choice for Travellers from the EU
PayPal Prepaid Mastercard – Another Good Option for Travellers from The USA
---
Travel Money Cards for Europe – Your Questions Answered! 
Which Cards Are Accepted in Europe?
Mastercard and Visa cards are widely accepted throughout Europe and the rest of the world. You may have a hard time using an American Express card in Europe, although they're more common than they used to be. Discover cards are less accepted than American Express. If you only have a Discover or American Express card, we recommend supplementing your wallet with a Mastercard or Visa as well! 
What is a Travel Card?
Travel cards allow you to access your money, either via card transactions or an ATM, abroad, without incurring high fees from your traditional bank. They come in different forms:
– Travel Credit Cards – Usually just regular credit cards with low or no foreign use fees and often include travel-based incentives like air miles or discounts on hotel stays. 
– Travel Debit Cards – Can be used like a normal debit card. Often travel debit cards are supplied by a travel-friendly bank but you can also get prepaid travel debit cards that you top up from your traditional bank. You can also get direct debit travel cards which connect to your traditional bank and allow you to bypass your bank's fees.
Note:
You won't always be able to avoid an ATM fee. Some cash machines have their own fees which can't be avoided. 
---
Travel Cards for Europe – A Round-Up
Getting the right travel card for Europe won't make or break your trip but it can mean the difference of a few hundred dollars, even over a couple of weeks of travelling! For a longer adventure, the savings you'll make will allow you to upgrade your accommodation choices or treat yourself to good restaurants while you travel!
It really is a no-brainer! Grab your travel card, book your flight and head to Europe for a backpacking trip to remember! Have we missed your favourite travel card from our list? Let us know in the comments below!