Europe is world-renowned for its enchanting Christmas markets, showcasing the continent's traditions, local cuisines, and attractions, in a festive winter wonderland setting. From the delicious aroma of seasonal treats to the intricate handicrafts, fun, and live music on offer, Europe's Christmas markets are a fabulous addition to any bucket list and an amazing place to get all your holiday shopping done, guaranteeing unique gifts for everyone. 
It's crucial to do your research before embarking on your European Christmas market journey. Factors like location, transportation, opening and closing times, and goodies available, should all be taken into account to make sure you don't miss out on any key experiences. Many markets offer amusement park rides, ice skating rinks, and other add-ons, so there are plenty of options depending on what you like to do.
We've prepared a shortlist of beautiful Christmas markets to kickstart your research and get you excited for this holiday season. 
---
Related: (opens in new tab)
---
Disclosure: Some links on this page are affiliate links. We always write our articles before checking if affiliate links are available.
Best Christmas Markets in Europe
Good to know!
Remember that certain Christmas markets (particularly the very popular ones in Germany and Belgium) get absolutely jam-packed on weekends. Consider a lesser-known market, or perhaps a weekday or early-morning visit to avoid the bulk of the crowds!
1. Christkindelsmärik, Strasbourg, France
When: Late November to December 24
Highlights: Place Kléber Christmas tree, theme park, quality artisan handicrafts
Stay: HANNONG Hotel & Wine Bar
Strasbourg's Christkindelsmärik tops many lists for Europe's best Christmas market and is considered one of the continent's oldest, dating back to 1570.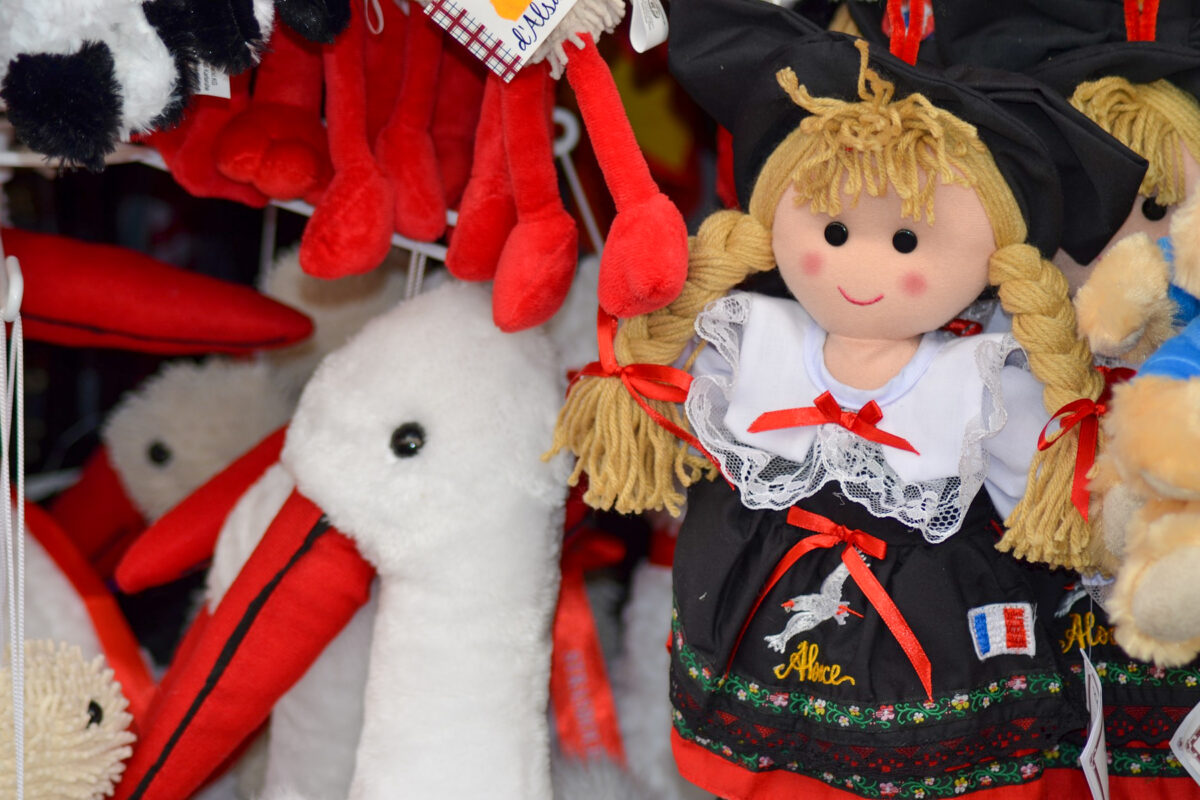 Catering to both budget-conscious travelers and more luxurious gift-givers, the market is renowned for its enchanting theme park and ice skating rink, transporting visitors into a festive wonderland against the backdrop of Strasbourg's stunning architecture. The historic Alsatian houses, adorned with seasonal lights and decorations, create a fairytale-like atmosphere – an ideal location for Instagram fans.
Additionally, one of the market's standout features is its emphasis on quality. Artisans from across the region display beautifully crafted ornaments, woodwork, textiles, and other unique gifts. This dedication to craftsmanship adds a layer of authenticity to the market experience – you are very unlikely to see cheaply manufactured tourist stuff here. 
Just in case that wasn't enough, the food and drink at this market are also top-notch. Regional cuisine takes center stage, with specialties like flammkuchen (Alsatian flatbread), bredele (traditional Christmas cookies), and vin chaud (mulled wine). That will definitely tempt you and help you stay warm while you shop!
---
2. Vienna Christmas Market, Austria
When: Mid-November to December 26
Highlights: Culture, regional food, light displays
Stay: Hotel Am Schubertring
The Vienna Christmas Market, situated in front of the city's grandiose City Hall, is also among the continent's oldest, dating all the way back to the 13th century. Visitors can ice skate on the large ice rink, marvel at enchanting light displays and take a ride on a charming carousel, or enjoy the handicrafts and souvenirs on display, all highlighting the craftsmanship of artisans from Austria and nearby regions through intricate ornaments, ceramics, and more.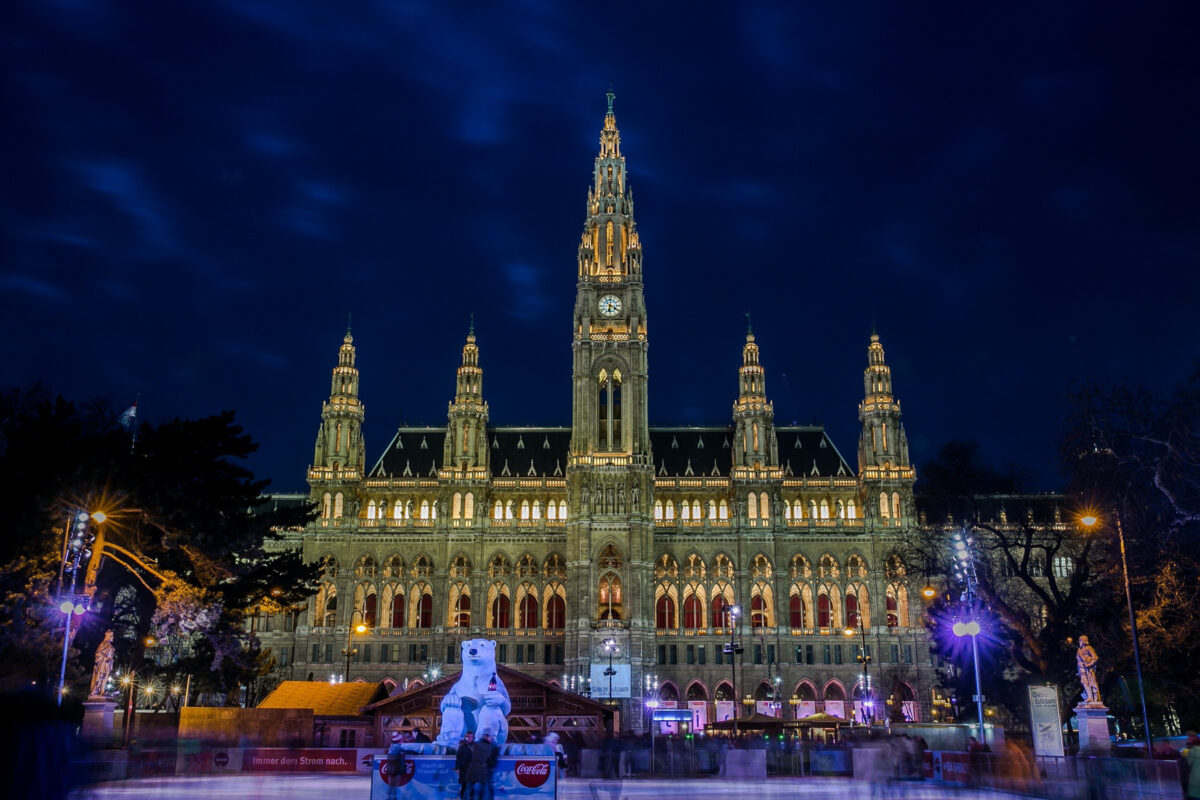 The City Hall, with its neo-Gothic design, serves as a majestic backdrop, and visitors will love strolling through the rows of festive stalls, enveloped in the scents of gingerbread and seasonal spices with live music, lights, and carolers abounding. Don't miss the market's Advent Calendar window displays at City Hall, and if you happen to be there on opening day, the traditional Christkind character who opens the market to visitors.
Austria's rich culinary heritage also shines through, via the market's food and drink offerings. Regional delicacies such as Kartoffelpuffer (potato pancakes), Maroni (roasted chestnuts), and Würstel (sausages) are all on offer, as well as warm beverages like Glühwein (mulled wine) and spiced punch.
Bonus: There are two other markets to check out while in Vienna as well – the Schönbrunn Palace Market and the Belvedere Palace Christmas Village.
---
3. Cologne Christmas Market, Germany
When: Late November to December 23
Highlights: Up to 10 markets in the city
Stay: Maternushaus
The Cologne Christmas Markets offer arguably the best bang for your buck in Europe. You may have noticed the plural of market in the previous sentence – that's because Cologne has up to ten markets spread throughout the city each year!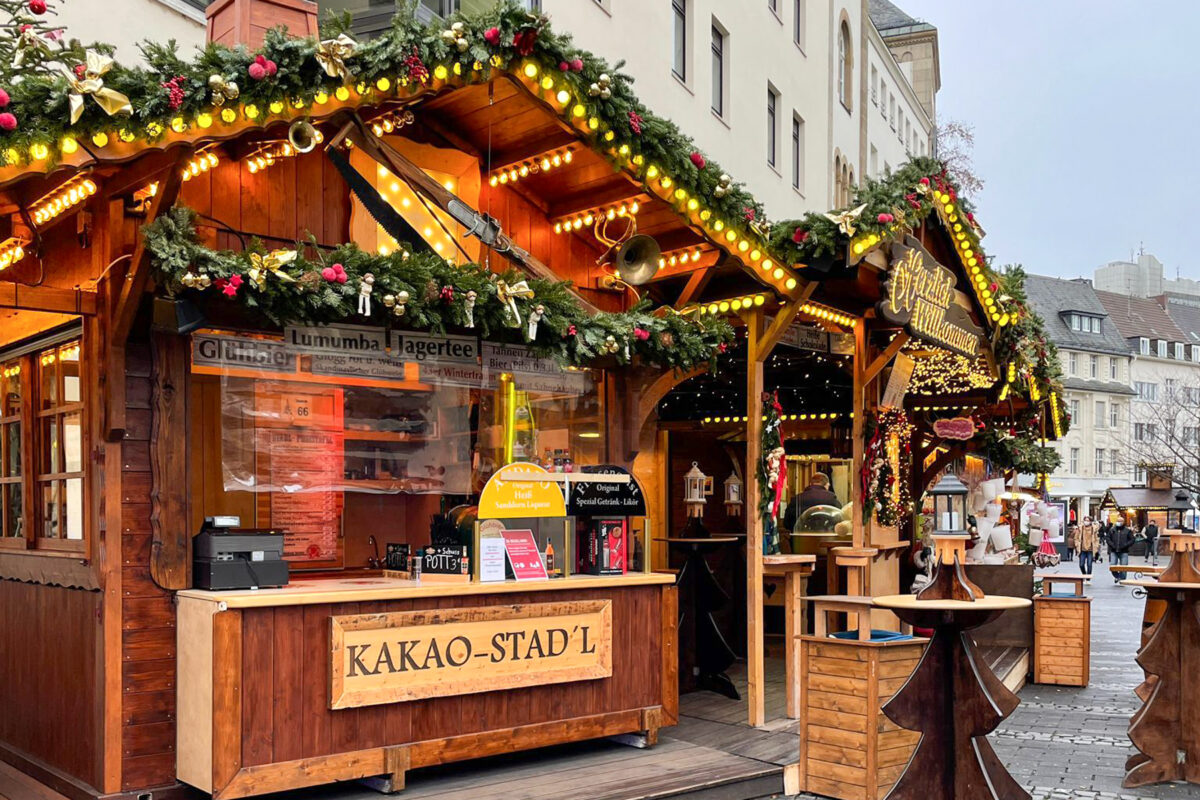 Spread across different locations, each market offers a distinct experience. Among others, the Cathedral Christmas Market features an ice rink located beneath the Cologne Cathedral, a UNESCO World Heritage Site, while the Rudolfplatz Christmas Market boasts a vintage-themed Ferris wheel and the Stadtgarten Christmas Market offers a more relaxed atmosphere with slightly fewer crowds. 
Across all markets is a splendid variety of handicrafts and souvenirs, with woodworking, glassblowing, and hand-knit textiles all on display, as well as a delectable variety of regional cuisine. Visitors can savor hearty fare like bratwursts, Reibekuchen (potato pancakes), and Himmel und Ääd (blood sausage with mashed potatoes). Piping hot Glühwein is also a staple, along with traditional German pastries like Stollen.
---
4. Tallinn Christmas Market, Estonia
When: Late November to early January
Highlights: Less touristy, joyful in its simplicity
Stay: Hotel Telegraaf
The Tallinn Christmas Market, nestled in the heart of Estonia's UNESCO World Heritage recognized Old Town, fans out around a beautifully decorated Christmas tree, surrounded by stalls offering a variety of crafts, food, and seasonal goods.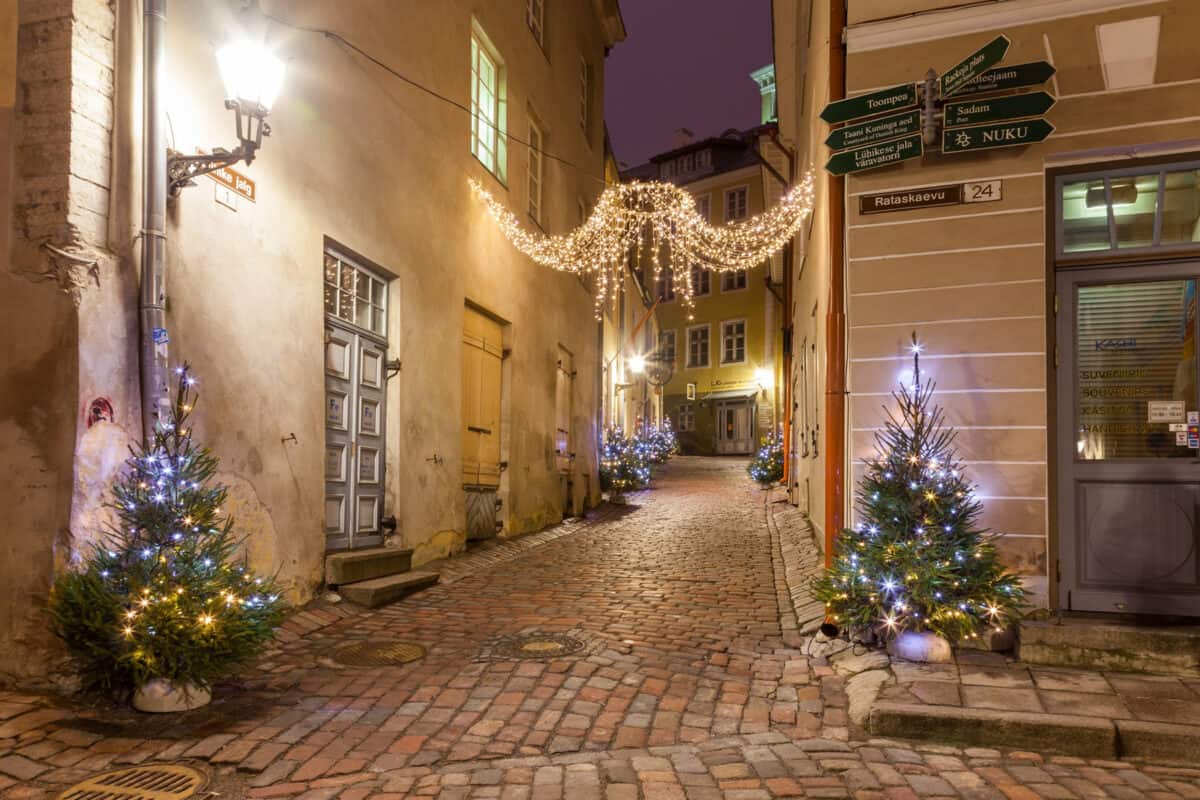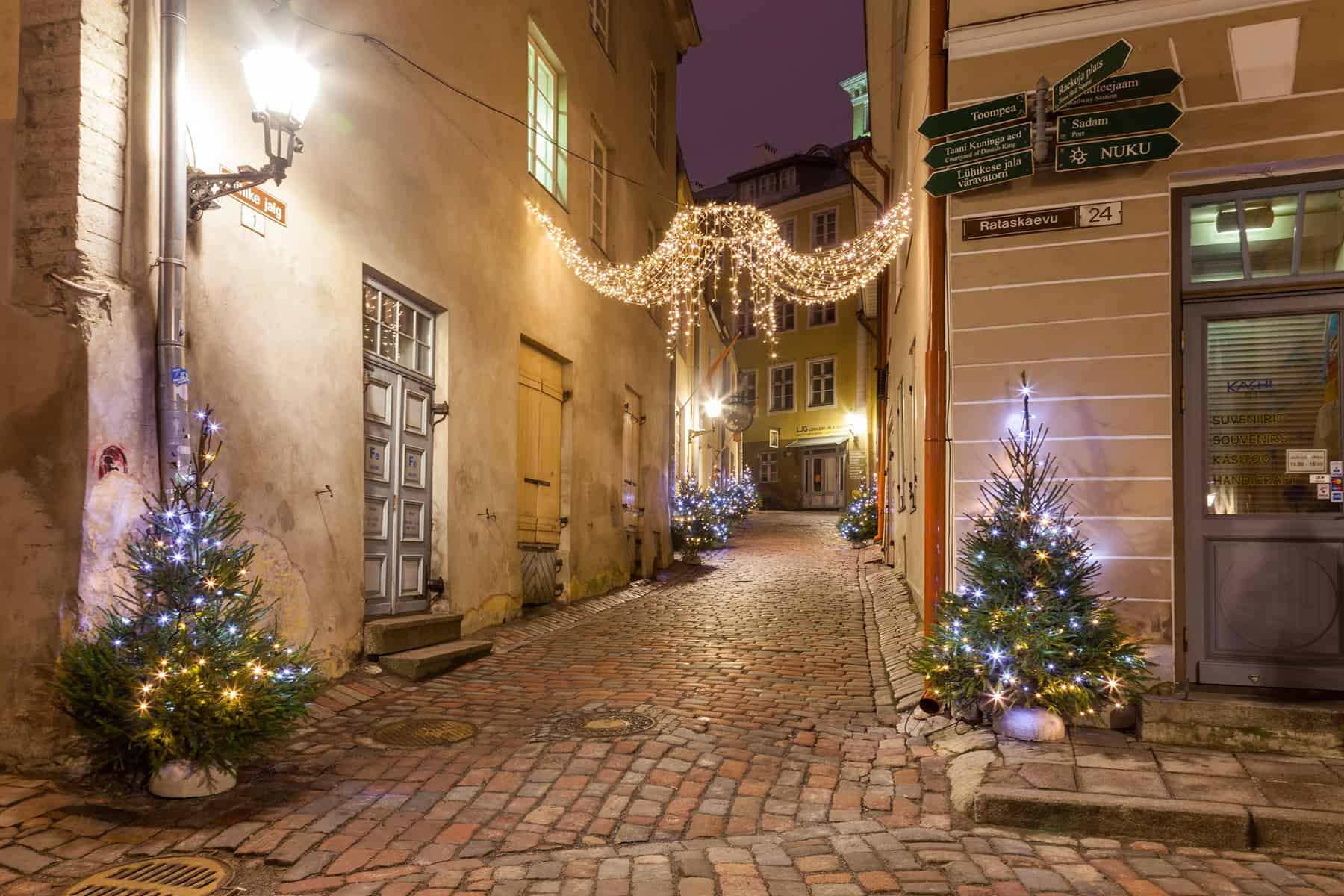 The Estonian Christmas tree tradition is said to have originated here in the 15th century, and the cobblestone streets, medieval buildings, and historic squares of Tallinn's Old Town create an enchanting setting.
Traditional treats like piparkoogid (gingerbread cookies) and kama (a porridge-like dessert), as well as warm drinks like mulled wine and spicy gingerbread-flavored liqueur, are sure to keep you nice and warm. Those seeking a more modern and trendy market can also check out the Christmas Market at Rotermann Quarter, or St. Catherine's Passage Marke, located within a neat medieval-era passage.
While Tallinn's market may not feature theme park attractions or ice rinks, its relative simplicity compared to other Christmas markets creates an intimate and cozy atmosphere, perfect for those seeking a less crowded market experience.
As in other markets, handicrafts and souvenirs play a central role, with local artisans showcasing their intricate textiles, wooden toys, and unique ornaments, among other crafts. However, what makes this market most special is that it offers a departure from the commercialized aspects of Christmas, allowing visitors to connect with the city and its history, and enjoy the more simple joys of the holiday season.
---
5. Prague Christmas Market, Czech Republic
When: Late November to early January
Highlights: Quaint wooden stalls, beautiful Old Town backdrop
Stay: Residence Bologna
The Prague Christmas Market (held in locations in Old Town Square, Wenceslas Square, and near Prague Castle) is deeply intertwined with Czech history and traditions. The Czech Republic has a long-held Christmas tradition centered around the Christmas Eve meal, as well as the annual lighting of the Christmas tree in the Old Town Square.
Set against the backdrop of the city center's historic architecture, seeing the Old Town Square's iconic Gothic and Baroque buildings illuminated by the market's lights is truly a sight to behold!
The market comprises quaint wooden stalls offering an array of crafts, holiday goods, and culinary delights, with skilled artisans presenting traditional Czech crafts, including delicate glass ornaments, lace work, and hand-made ceramics. The market's food and drink offerings showcase Czech cuisine through traditional treats like vánočka (braided Christmas bread), svíčková (braised beef with dumplings), and fresh local pastries that taste just as good as they smell.
---
6. Santa Claus Village Market, Rovaniemi, Finland
When: Early December to December 24
Highlights: Santa's hometown visit, idyllic Arctic setting
What could be a better Christmas destination than the official hometown of Santa Claus? The Rovaniemi Christmas Market, located in the heart of Finland's gorgeous Lapland region, offers a truly magical and immersive holiday experience that is definitely bucket-list worthy. The highlight may very well be the chance to meet Santa Claus himself in his workshop, with visitors of all ages reveling in the chance to engage with Santa in his idyllic Arctic setting.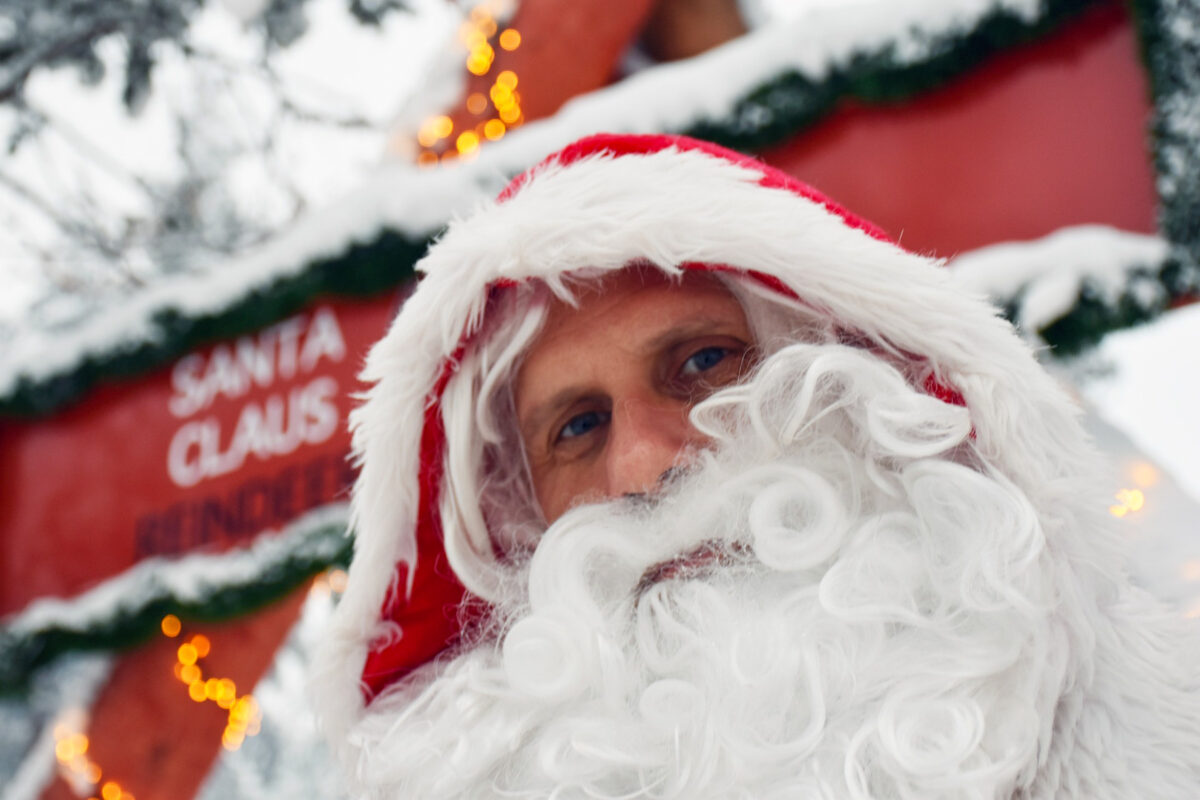 But this is by no means the only highlight! Handicrafts and souvenirs celebrate Lapland's unique culture and craftsmanship style, and local artisans showcase their skill at wood-carving, intricately woven textiles, and indigenous Sami crafts. Meanwhile, food and drink offerings offer a taste of traditional Finnish dishes like reindeer stew, salmon soup, and local pastries.
The snow-covered Arctic scenery, pristine landscapes, and the chance to witness the breathtaking Northern Lights create an otherworldly atmosphere that is a once-in-a-lifetime experience. The Sami people's cultural influence, as well as Finland's Christmas customs, are celebrated in various aspects of the market, which does a great job honoring the history and traditions of the region.
---
7. Copenhagen Christmas Market, Denmark
When: Mid-November to late December
Highlights: Winter wonderland amusement park
Stay: Tivoli Hotel
The Copenhagen Christmas Market, hosted in the enchanting Tivoli Gardens, sees the park transformed into a winter wonderland, complete with dazzling holiday-themed light displays and an array of whimsical seasonal decorations.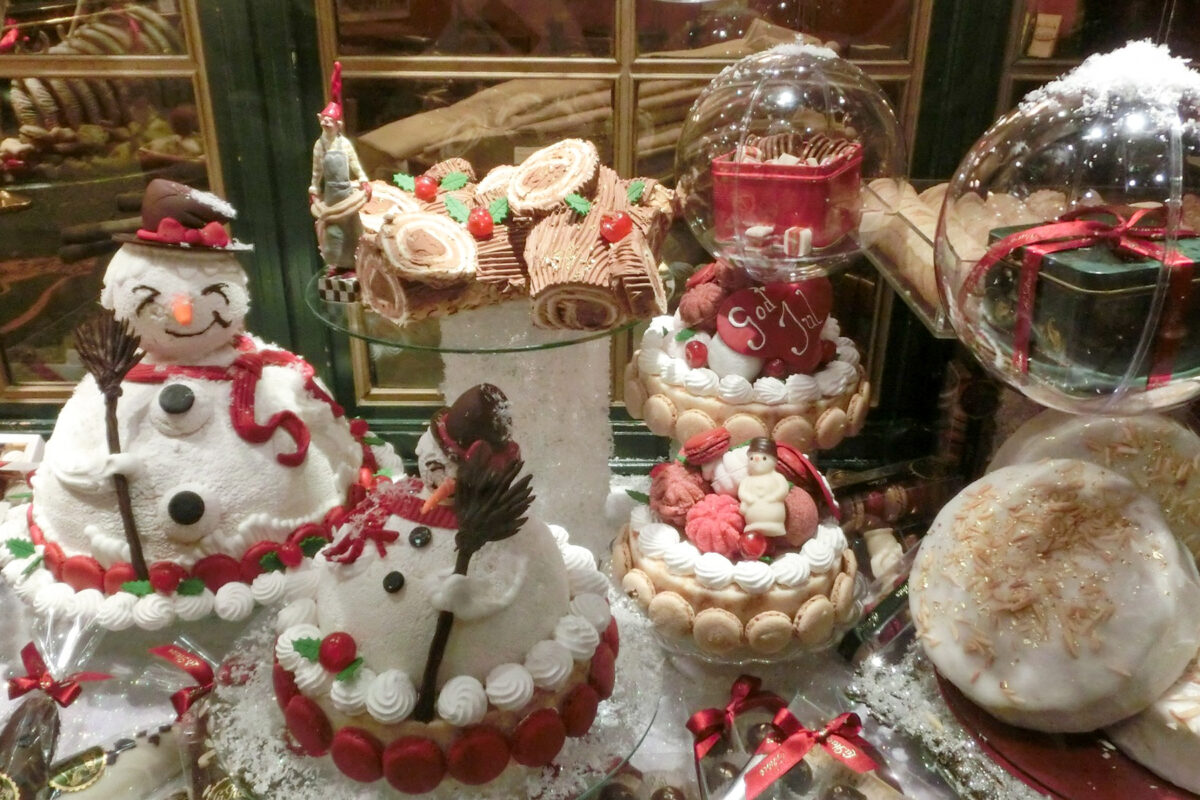 The attractions at the Copenhagen Christmas Market are a key highlight, including an ice rink for skating enthusiasts and a festive amusement park complete with fairground rides and light shows. 
These attractions, nestled within Tivoli Gardens' world-famous pagodas, fountains, and fairytale-inspired buildings, create quite a visual spectacle – in particular, the mix of traditional architecture and modern light displays foster a captivating ambiance popular with children of all ages.
The market offers a wide variety of attractive hand-crafted souvenirs and food and drink offerings showcasing Danish cuisine, like æbleskiver (sweet puffy pancakes), gløgg (mulled wine), and other yummy Danish pastries.
If you have extra time, there are two other markets to enjoy during the holiday season: the Nyhavn Christmas Market, set along the picturesque Nyhavn waterfront, and the Kongens Nytorv Christmas Market near the city center.
---
8. Bruges Christmas Market, Belgium
When: Late November to early January
Highlights: Beautiful decor
Bruges is heart-stoppingly quaint year-round, but the Bruges Christmas Market, nestled in the heart of the enchanting medieval city, puts this charm on overload each year, coupled with an extra-large dose of Christmas cheer.
The Grote Markt square, flanked by towering belfries, cathedrals, and historic buildings, is the perfect setting for the market, with artisan stalls tempting you with hand-made lacework, homespun wool socks and accessories, and artisanal chocolates. 
Visitors can savor classic Belgian treats like waffles, warm chocolate, and hearty Flemish stew, and take some chocolates home to enjoy later. Another market at Simon Stevinplein features an ice skating rink, or you can check out the ambiance via a historic canal boat ride. 
---
9. Munich Christmas Market, Germany
When: Late November to December 24
Highlights: Medieval market, Marienplatz Christmas tree
Stay: Vi Vadi Hotel Bayer 89
The Munich Christmas Market is among the best-known in Europe, centered around a towering Christmas tree in the Marienplatz surrounded by beautifully adorned stalls. Bavarian artisans showcase their wares, offering hand-made jewelry, ceramics, clothing, and more.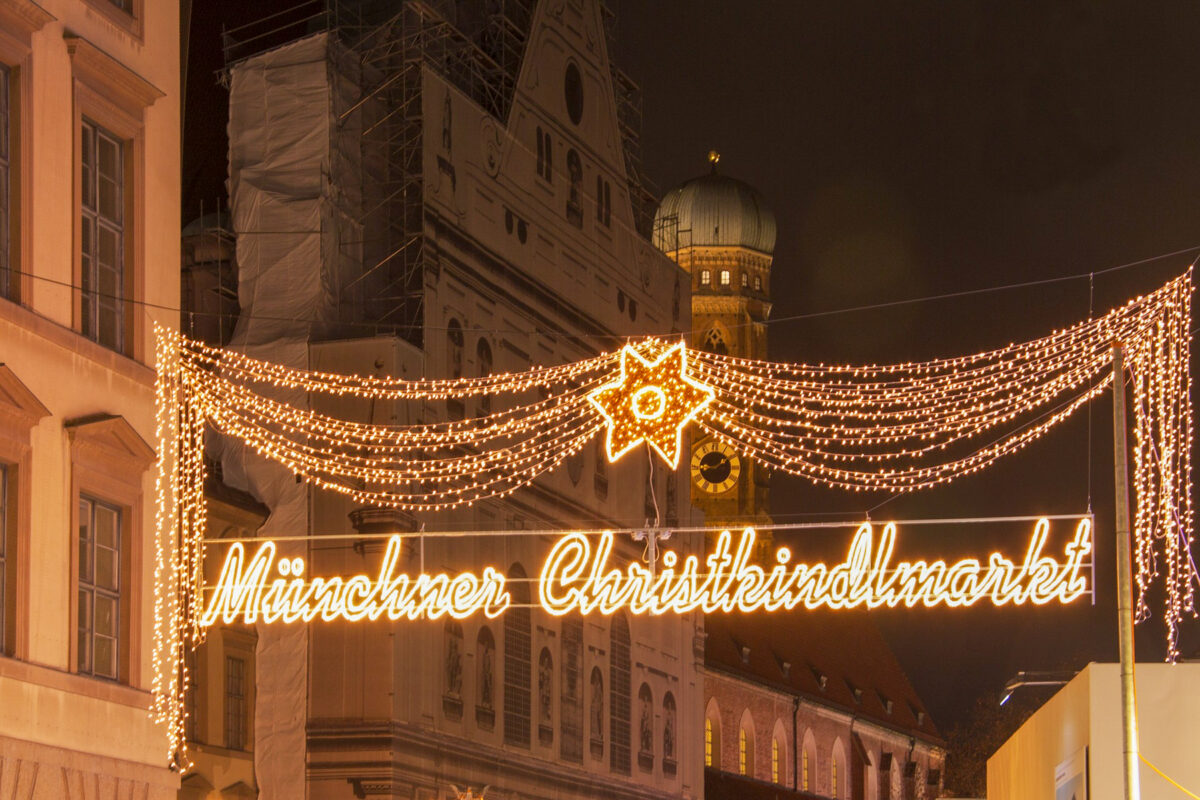 Food and drink offerings celebrate Bavarian flavors, with traditional treats like Lebkuchen (gingerbread), roasted chestnuts, and Nürnberger sausages paired with a hot mug of mulled wine or spiced apple cider completing the experience. 
Also joining the ranks of Europe's oldest Christmas markets, the Munich Christmas Market is thought to date back to the 14th century and is deeply woven into the fabric of Bavarian culture. The Advent calendar window displays, as well as the Nikolaus and Christkind characters, share centuries-old customs with visitors, and the soft glow of festive lights, the aroma of roasted nuts and spices, and the sounds of musicians create an ambiance of warmth and fun.
While in Munich, don't miss the Christmas-themed Medieval Market at Wittelsbacher Platz. This market has a unique medieval theme complete with traditional crafts, costumes, and performances.
---
10. Zagreb Christmas Market, Croatia
When: Late November to early January
Highlights: Fuliranje, Advent traditions, ice park 
Stay: Hotel Jägerhorn
The market at Zagreb may not be on many visitors' radars, but it has actually been voted the best Christmas market in Europe several times. It is particularly celebrated for its Advent-themed attractions, as Advent in Zagreb is celebrated with a rich program of cultural events, including live performances, exhibitions, and workshops, featuring the lighting of Advent candles.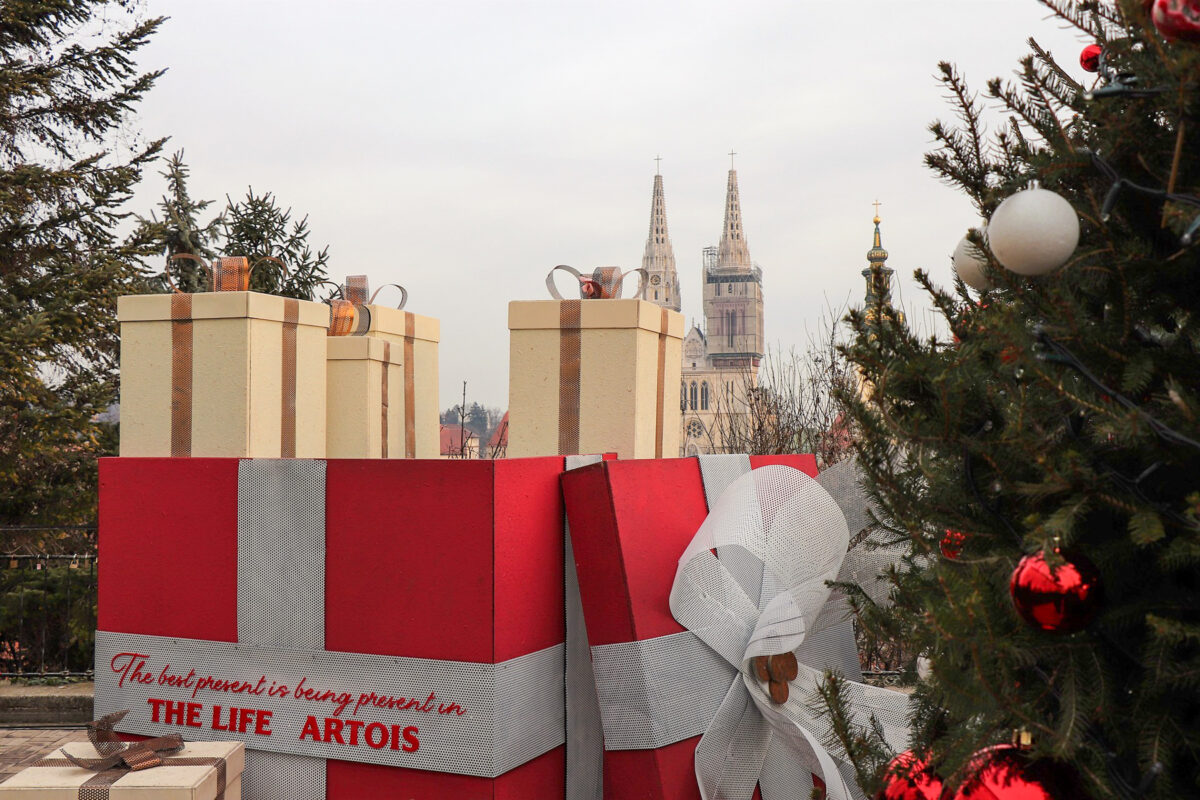 Additionally, Ban Jelačić Square transforms into a festive hub with an ice rink, live music, and captivating light displays, and Zrinjevac Park turns into an 'ice park' complete with ice bars, a somewhat different offering to other markets.
While browsing the handicrafts and souvenirs on offer, including souvenirs, Christmas decorations, ornaments, personalized items, and one-of-a-kind art, be sure to grab something warm to eat as well.
Traditional Croatian dishes such as fritule (fried doughnuts), štrukli (cheese-filled pastries), and roasted chestnuts pair perfectly with seasonal beverages like kuhano vino (mulled wine) and Croatian rakija (fruit brandy). If you can, time your visit to coincide with Fuliranje, a street food and entertainment event that takes place during the Christmas market – offering a variety of gourmet food stalls and live music.
---
11. Budapest Christmas Market, Hungary
When: Late November to early January
Highlights: City center decor, Christmas tram
Stay: Hotel Ikonik Parlament
The Budapest Christmas Market sees Vörösmarty Square transformed into Christmas central, featuring an ice rink and a charming carousel against the backdrop of Budapest's beautiful cityscape. The square's giant advent calendar and beautifully adorned Christmas tree are also among the highlights.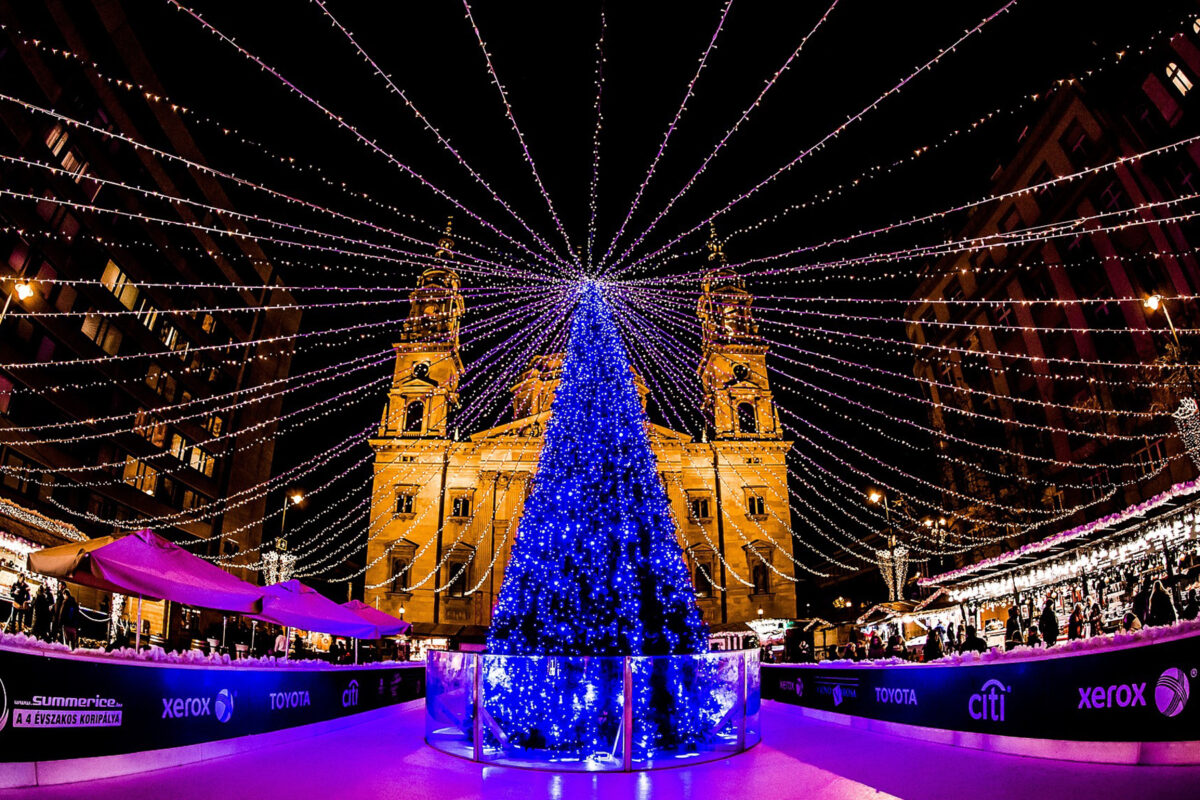 While Budapest doesn't have a Christmas train quite like the one in Vilnius (more on that below), there is a Christmas tram, adorned with festive lights and decorations – a great way to sightsee and take in the cozy atmosphere. The trams start running in the evenings after 4 p.m., between early December and the beginning of January.
While here, don't miss out on the opportunity to try traditional treats like kürtőskalács, or chimney cakes (which are Hungarian, not Czech!), lángos (deep-fried flatbread), and hearty goulash while sipping on mulled wine or pálinka, Hungarian brandy.
After a stroll along the Fisherman's Bastion, check out the St. Stephen's Basilica Christmas Market to enjoy the spectacular light projection on the basilica's facade, continue to shop for hand-made gifts, and indulge in more Hungarian treats.
---
12. Edinburgh Christmas Market, Scotland
When: Late November to early January
Highlights: Beautiful surroundings, family-friendly, Scottish traditions
Stay: Apex Grassmarket Hotel
The Edinburgh Christmas Market is charm overload – set against the backdrop of Edinburgh Castle and The Royal Mile, with bagpipes and carolers galore.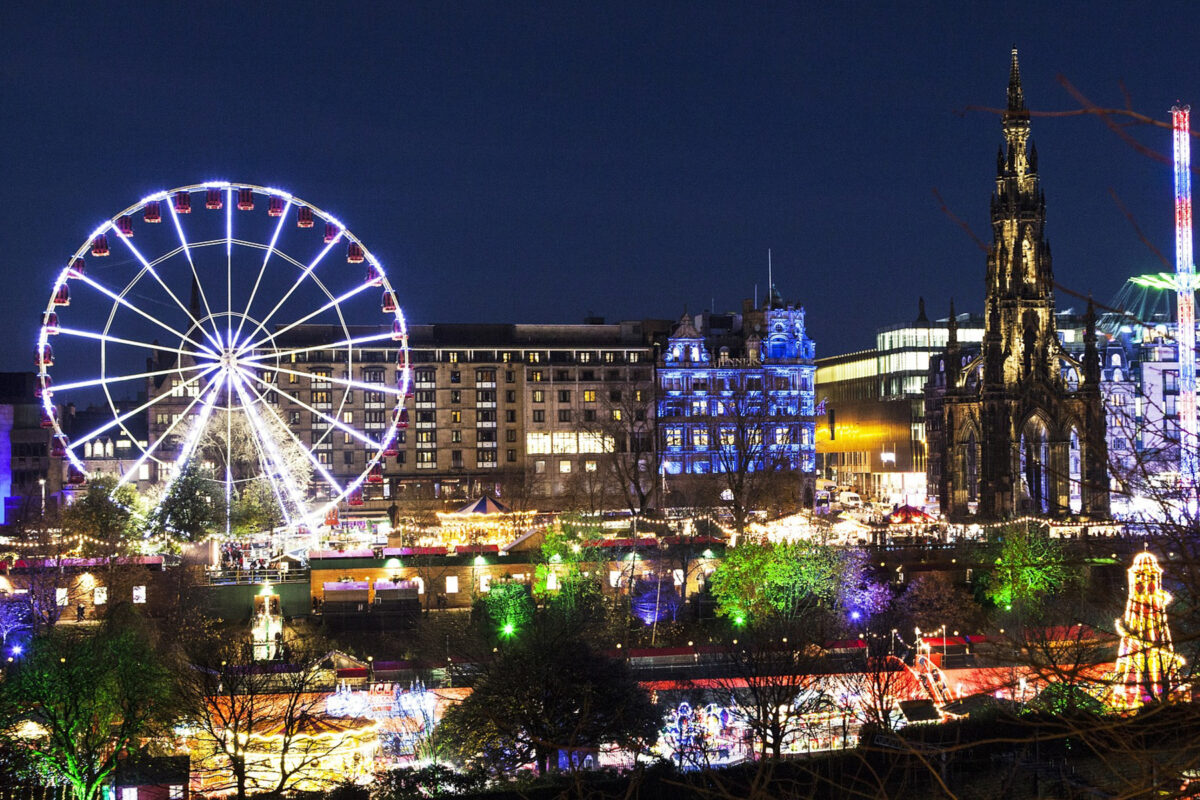 Drawing inspiration from Hogmanay, the Scottish New Year's Eve celebration, the market incorporates elements of traditional Scottish folklore and customs, as well as tasty traditional delights like haggis bites, buttery shortbread, and spiced fruitcakes. Warm beverages like mulled wine and hot toddies are a must to fend off those wintry winds!
The main market is located in the scenic Princes Street Gardens, where visitors can explore a variety of stalls offering crafts, gifts, and seasonal treats. The market's ice skating rink, offering panoramic views of Edinburgh Castle, is a major attraction.
Nearby Santa Land (also located in Princes Street Gardens) is a more family-oriented highlight, featuring a Christmas tree maze, a Santa train, and a selection of amusement park rides.
For a more sophisticated shopping experience, visitors can enjoy a selection of high-quality crafts and gourmet food and drinks at George Street Christmas Market, a beautiful and short walk from the gardens.
---
13. Vilnius Christmas Market, Lithuania
When: Late November to early January
Highlights: Christmas train, craft workshops, fewer tourists
Stay: Artagonist Art Hotel
The Vilnius Christmas Market is set in the heart of Lithuania's capital and offers a charming and culturally rich holiday experience that is much less touristy than some other Christmas markets in Europe.
In particular, the market features a special Christmas train. Taking visitors on a magical tour of the city's illuminated streets and decorations, a Christmas train ride adds a touch of whimsy to the European Christmas market experience. 
Beyond the train ride, the main market is set in Cathedral Square, featuring a beautifully decorated Christmas tree and a range of seasonal stalls. Local artisans offer a variety of traditional Lithuanian crafts, such as intricate amber jewelry, handwoven textiles, and carved wooden figurines. 
The market also often hosts craft workshops and demonstrations, allowing visitors to learn about traditional Lithuanian crafts and even try their hand at creating their own pieces. Food and drink offerings showcase Lithuanian flavors and regional cuisine, and visitors can enjoy traditional dishes like kūčiukai (poppy seed cookies) and kisielius (cranberry soup), as well as mulled wine and Lithuanian beer.
---
14. Amsterdam Winter Paradise Market, Netherlands
When: Early December to early January
Highlights: Sinterklaas tradition, ice skating
The Amsterdam Winter Paradise Market pops up in the charming Museumkwartier neighborhood each year around the time of the Dutch Sinterklaas (Saint Nicholas) celebrations, which are marked by parades, chocolate exchanges, and cheerful customs.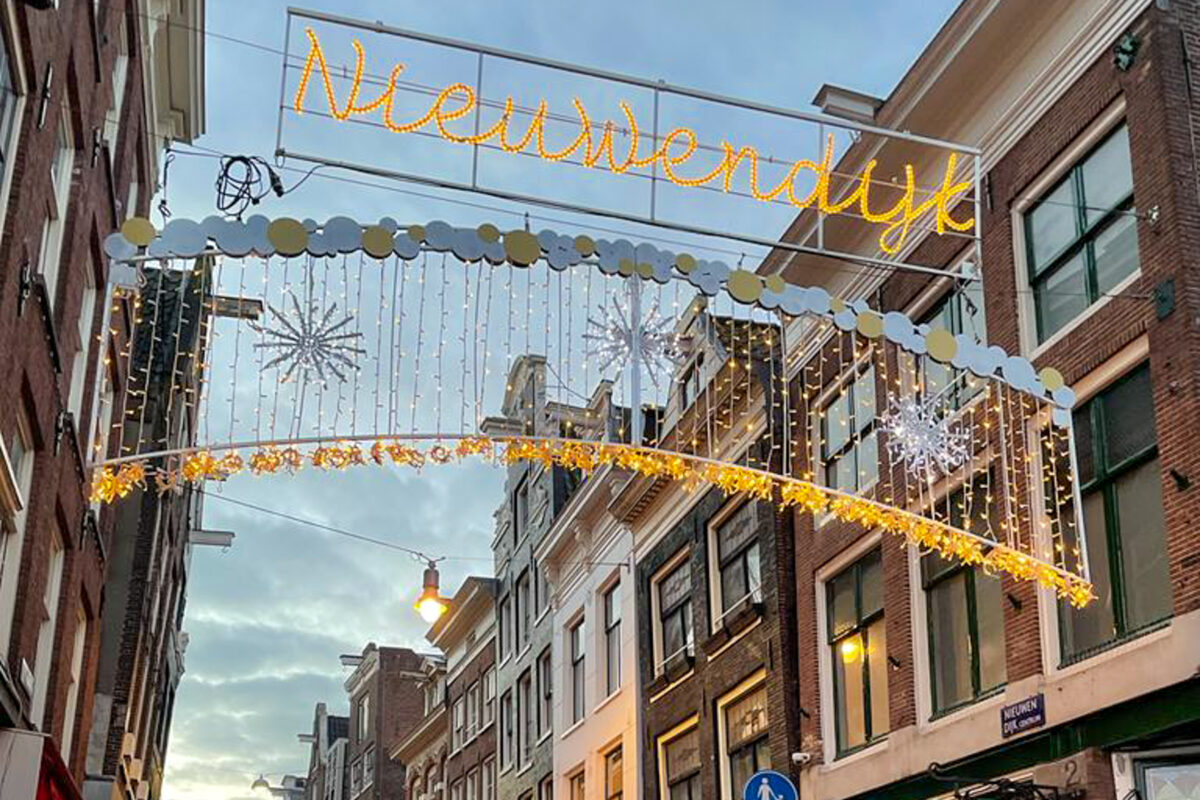 Set against the backdrop of the esteemed Rijksmuseum and the surrounding Museumplein, the festival is complete with an ice skating rink called Ice*Amsterdam, food and drinks, and shopping galore.
Amsterdam is the perfect place to experience the magic of the season in a quintessentially Dutch setting. Local artisans come from across the Netherlands to showcase traditional Dutch crafts such as Delftware pottery, hand-painted wooden clogs and tulips, and hand-spun lacework.
While there, you can't miss the opportunity to sample piping hot oliebollen (round doughnuts eaten around New Year's), fresh stroopwafels (ultra-thin waffle cookies filled with caramel), crunchy pepernoten (tiny gingerbread cookies), and of course, off-setting all that sugar with local Dutch cheeses galore.
The Dutch feeling of 'gezelligheid' (a sense of cozy togetherness, with no true translation) is on full display here and will see you smiling from ear to ear. Although not a traditional Christmas market, Amsterdam's Light Festival is also on during this time of year, illuminating parts of the city center with futuristic light installations. Visitors can opt to see this via canal cruise or a walking tour (DIY possible as well.)
---
15. Christkindlesmarkt, Nuremberg, Germany
When: Late November to December 24
Highlights: History and tradition, one of Europe's most famous markets
Stay: Hotel Victoria Nürnberg
The Nuremberg Christmas Market, or Christkindlesmarkt, is said to be one of the most traditional and historic in Europe. Dating back to the 16th century, this market is a great place to learn about German customs and prides itself on a dedication to local craftsmanship and the preservation of cultural practices.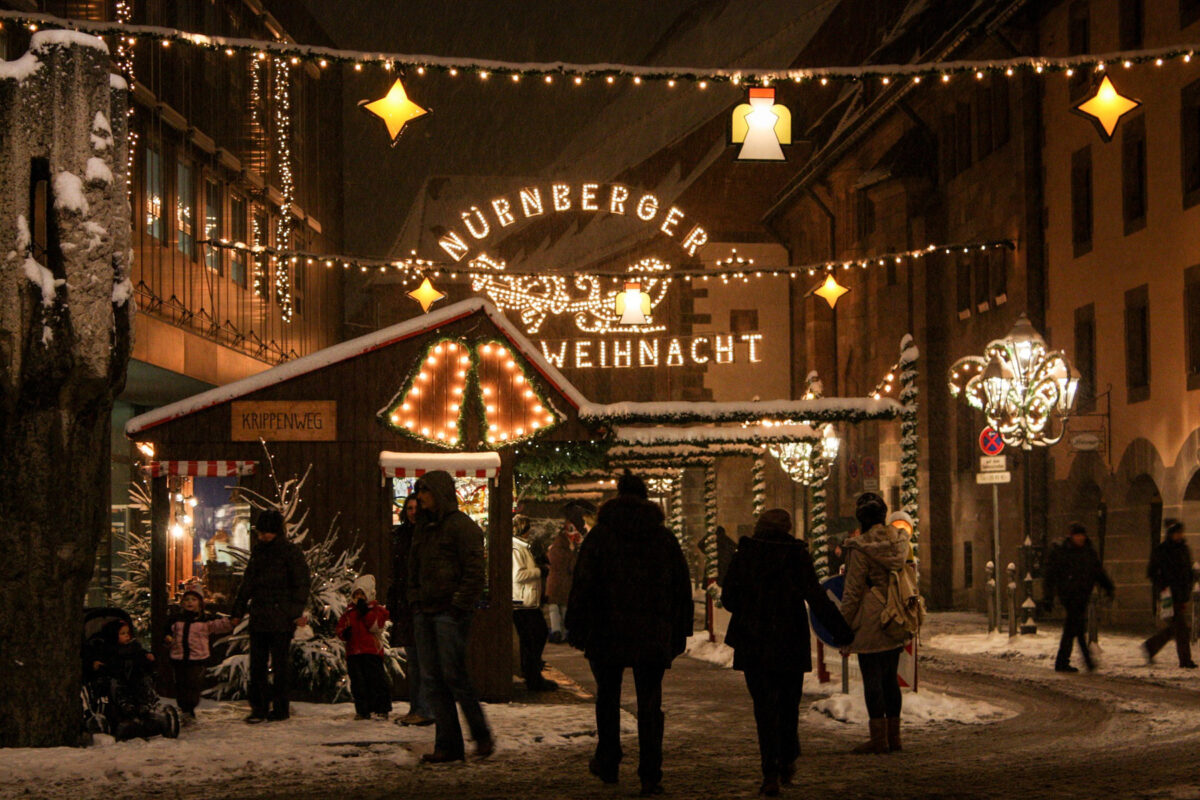 The beloved Christmas Angel opens the market's festivities, and the whole city center is just bursting with Christmas cheer. The market's traditional wooden stalls, adorned with red-and-white canvas roofs blend seamlessly into the city center. 
Combined with the Hauptmarkt Square setting, framed by the gothic Frauenkirche, an enchanting backdrop emerges that is sure to make visitors feel like they've time-traveled to a bygone era. While there may not be modern theme park elements like at other Christmas markets in Europe, the Christkindlesmarkt's emphasis on preserving customs and traditions is certainly a big draw.
Artisans present Nuremberg's famous gingerbread, along with hand-made nutcrackers and paper lanterns, among other goodies. Food and drink offerings showcase regional cuisine and specialties like Nuremberg sausages and spiced mulled wine.
---
A European Christmas market visit is the perfect kickoff to the holiday season and a spectacular lifelong memory to treasure. What could be better than strolling through beautifully adorned stalls, enjoying live performances, and warming up with some mulled wine or hot cocoa?
There's truly no better way to immerse yourself in the holiday spirit, and there are ample markets to choose from throughout the continent.
Are there any must-visit Christmas markets in Europe that we missed? We'd love to hear about them in the comments. Any recommendations or favorite Christmas market memories are always welcome, too!