Paris is one of the most visited cities on the entire planet. This iconic metropolis lures tourists with its impressive monuments, renowned museums, and exceptional restaurants. You could spend weeks or even months exploring all the things there are to do in Paris!
However, the cost of world-class attractions quickly add up and wreak havoc with your wallet, especially if you're travelling on a backpacker budget! Paris is so expensive that, along with Zurich, it has a permanent standing on the list of most expensive cities in the world.
So, is there a cheap way to visit Paris? The answer is, yes! There are not only affordable things to do, but also a ton of FREE things to do in Paris too!
Here is our list of the top free things to do in Paris, making it affordable for anyone on a budget. Got any to add? Feel free to share your tips in the comments below!
---
Read more: (opens in new tab)
---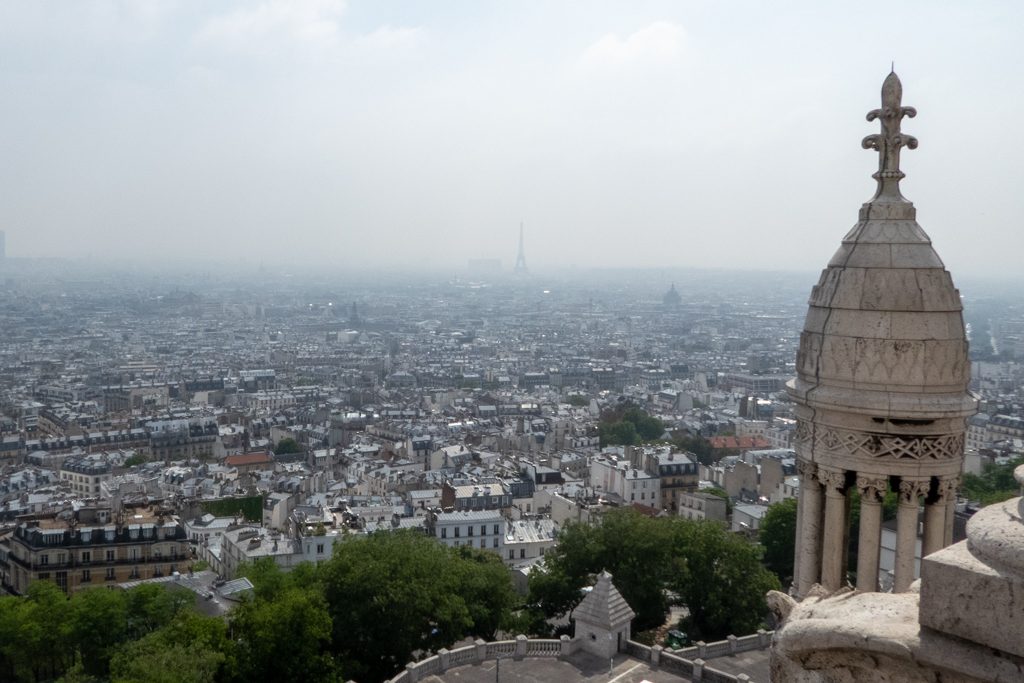 13 Best Free Things to do in Paris
1. Watch the sunrise at Trocadero
The Eiffel Tower is a must-see attraction for anybody visiting Paris. A trip to the top can be expensive (€26 per person to get to the top!), and many Parisians would argue that the views from below are equally, if not more, impressive.
Several locations in Paris offer stunning views of the Eiffel Tower, but the most impressive is the Trocadero. From here you can have an unencumbered view of the Eiffel Tower, and, if you get up early enough to make it for sunrise, you will likely have the place to yourself!
Nearest Metro stop: Trocadero (Line 6)
2. Take a stroll on La Coulée Verte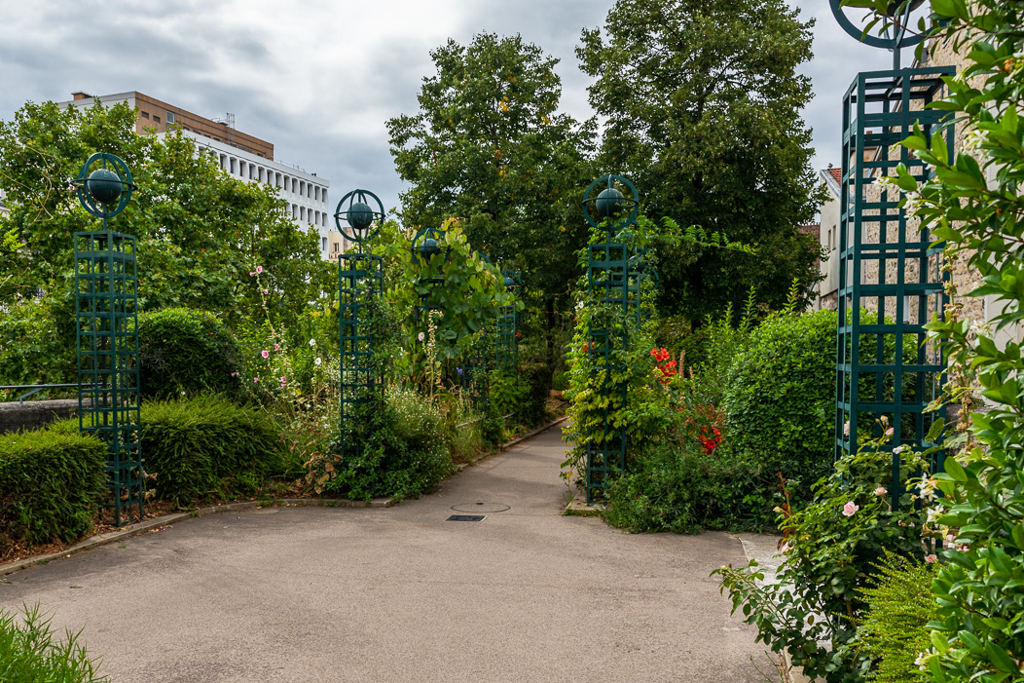 Originally an old railway line, La Coulée Verte is a tree-lined promenade in the heart of the 12th arrondissement. The railway line ceased functioning in 1969 and the park was inaugurated a few decades later in 1993.
The area is a wonderful escape from the hustle and bustle of the city, without actually going anywhere. Here you will find colorful flowers, small ponds, and stunning views of Paris from above! It's an easy, yet beautiful, 4.5-kilometer walk that you can do any time of the year.
Nearest Metro stop: Gare de Lyon (Lines 1 and 14)
3. Visit Père Lachaise Cemetery
The Père Lachaise cemetery is one of the most prestigious and visited cemeteries in Paris. Situated in the 20th arrondissement of Paris, Père Lachaise Cemetery is somewhere between a park and a shrine.
The tombstones and mausoleums look like pieces of artwork rather than graves. The cemetery is home to both literary greats and modern icons alike, such as Edith Piaf, Jim Morrison, and Oscar Wilde, to name a few.
Nearest Metro stop: Père Lachaise (Line 2) or Gambetta (Line 3)
4. Wander the streets of Montmartre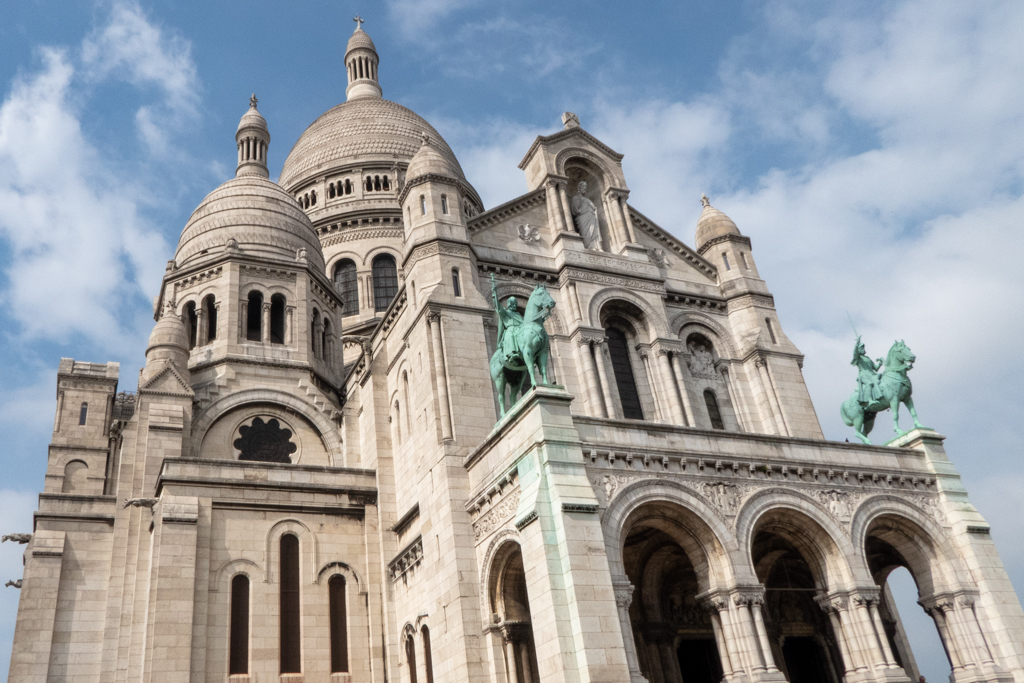 The hilltop district of Montmarte is located in the 18th arrondissement. It's home to 18th-century buildings, artists, cafés, and, of course, Basilique du Sacré Coeur. Visiting the basilica is free, but there is a charge to ascend into the dome and explore the crypt.
This is also one of the best spots if you're looking for sweeping views over Paris. If you want to visit the basilica you will have to come during the day, but the best views of Paris are at night!
Nearest Metro stop: Anvers (Line 2)
5. Partake in the all-night arts festival – La Nuit Blanche
On the first Saturday in October, Paris plays host to an all-night art festival called La Nuit Blanche. You can visit galleries and state buildings for free all-night long. There are also concerts and various other spectacles throughout the city. It's something not to be missed – especially for the cash-strapped! Information about La Nuit Blanche can be found here.
Nearest Metro stop: Various depending on the year.
6. Sneak into Paris' abandoned railway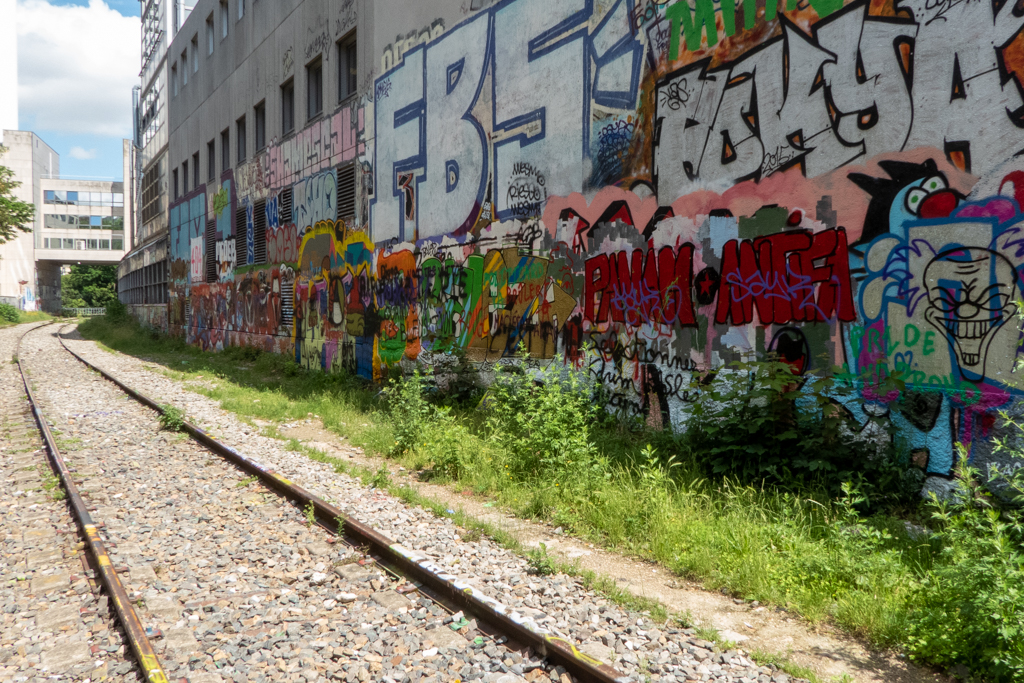 So it might not be the most technically *legal* thing to do, but lovers of urban exploration won't want to miss the abandoned railway in Paris. Known locally as La Petite Ceinture, this railway line served the residents of Paris during the 30s.
There is a refurbished part of the line open for all as well as several largely unknown access points to the railway. This walk provides a rather unique way to take in the views of Paris!
Nearest Metro stop: Balard (Line 8) or Porte de Versailles (Line 2)
7. Admire the most colorful street in Paris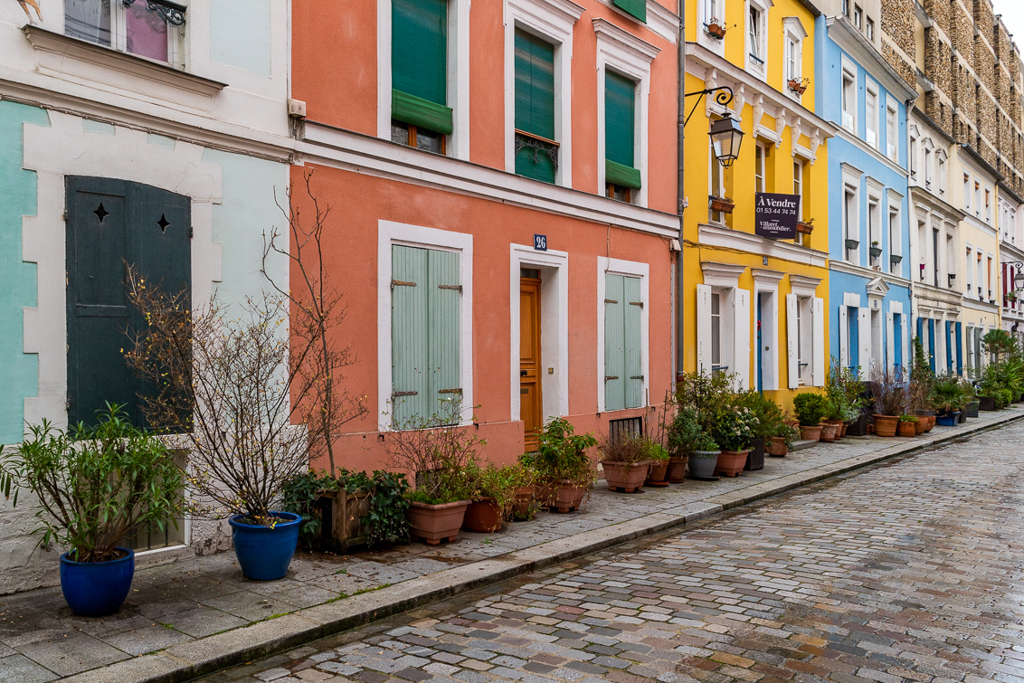 Rue Crémieux is one of the most colorful and picturesque streets in the whole of Paris. It's almost as if the street does not belong in the neighborhood. This cobblestone walkway is lined with pastel-colored buildings, reminiscent of Notting Hill in London or Menton, a town on the French Riviera.
If you are planning on visiting La Coulée Verte, Rue Crémieux is a 5-minute walk from Gare de Lyon Metro station.
Nearest Metro stop: Gare de Lyon (Lines 1 and 14)
8. Picnic in Parc de la Villette
Parc de la Villette is not your typical park. It's a mix of nature, modern architecture, playgrounds, cultural spaces, and theaters. In fact, it was designed with the intention of creating a space for interaction.
There are several events held at Parc de la Villette throughout the year, such as the open-air film festival. It's also a great place to enjoy a picnic and take in the beautiful scenery. For more on events see La Villette website here.
Nearest Metro stop: La Courneuve (Line 7)
9. Free museums on the first Sunday of the month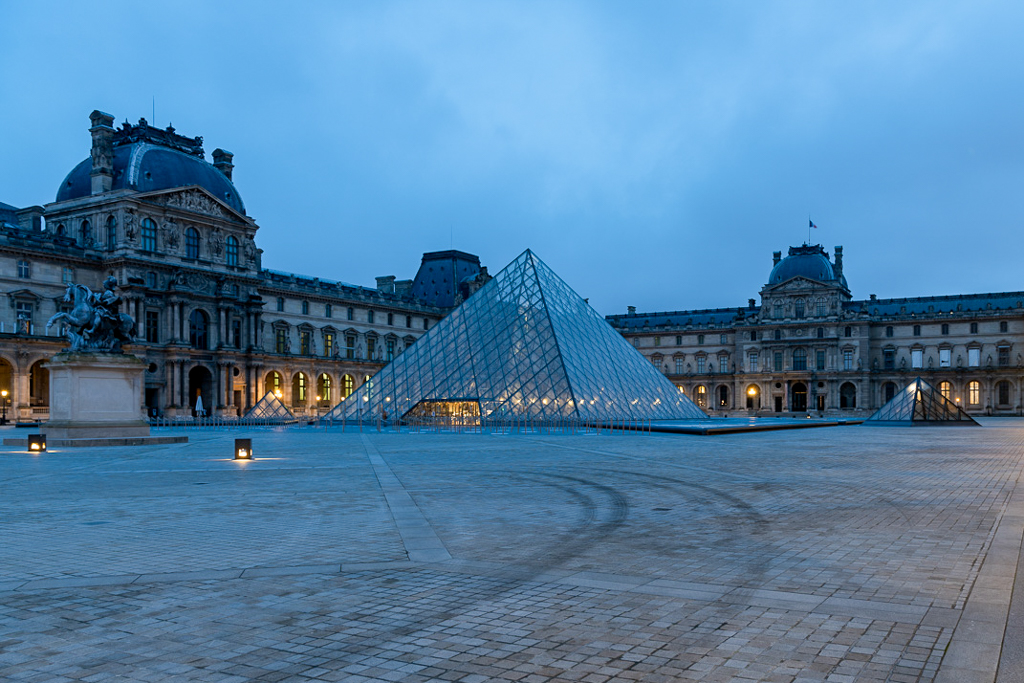 Many European cities, like Barcelona, have one free day each month where residents and visitors can enjoy certain cultural attractions completely free of charge. On the 1st Sunday of the month, Paris' national museums open their doors to the public for no charge. There are several famous museums that take part in the initiative, including Musée du Louvre, Musée d'Orsay, and many more. A full list of participating museums can be found here. You can spend hours indulging in culture, art, and history without ever spending a single euro!
Also read: Top Musuems to Visit in Europe.
10. Visit the open-air street art gallery along Boulevard 13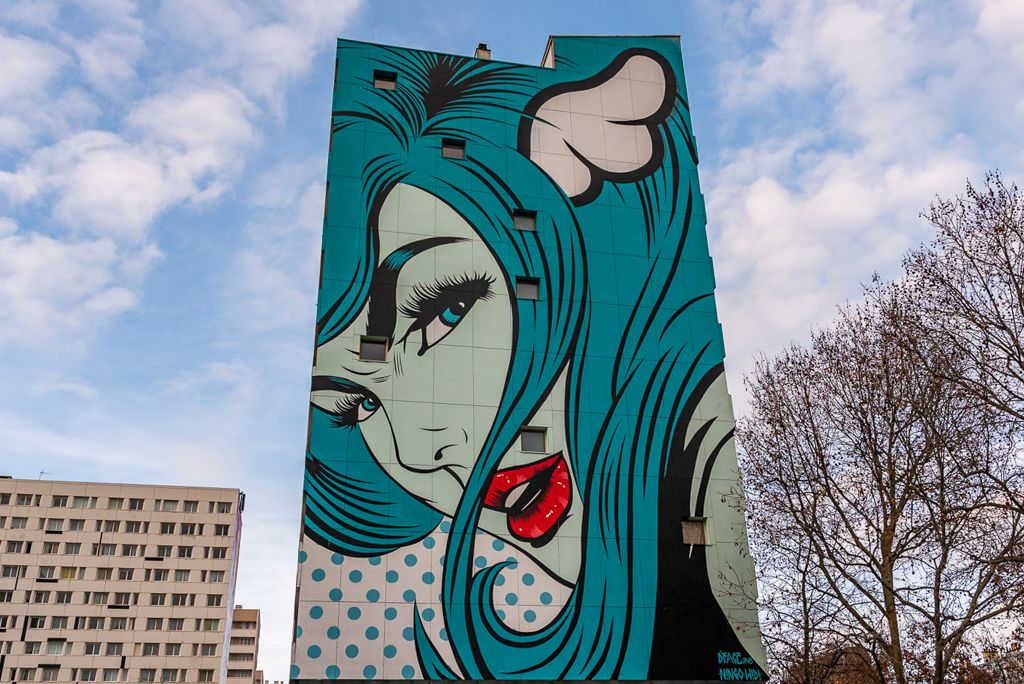 This open-air street art gallery first made its debut in 2009. Since then, it has attracted major urban artists from around the world. This impressive collection of street art resides predominantly in the 13th arrondissement. A map of the artwork, along with a description for each piece, can be found here.
Nearest Metro stop: Nationale (Line 6)
11. Explore Bois de Vincennes
Nicknamed the eastern 'Lung of Paris', Bois de Vincennes is the largest green space in Paris. In fact, it's roughly 3 times the size of New York's Central Park!
In the 13th century, the park served as a hunting ground for royalty and was first opened to the public in 1866. Today, Bois de Vincennes is a sanctuary for those looking for a breath of fresh air. Take a stroll down one of the many walking trails, hire a bike for the cycling paths, picnic in one of the many gardens, or visit the largest Buddha in Europe!
Nearest Metro stop: Porte Dorée (Line 8)
12. Get artsy at 59 Rivioli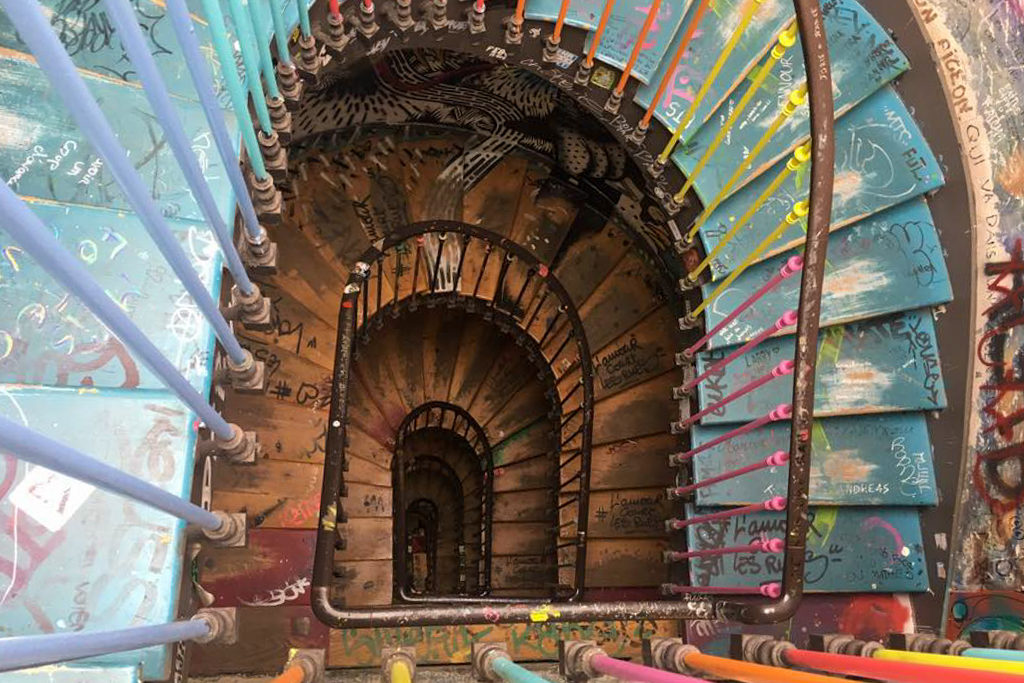 This former squat has long been a home for artists and creatives. The building was continually closed down by the authorities before the squatters would return. In 2006, the authorities had to admit defeat and allowed the building to be occupied by the artists, officially being opened as an art gallery.
Open every day except Monday, 59 Rivioli is home to an eclectic mixture of art, most of which makes you feel like you are walking through your very own painting. Keep an eye out for current exhibitions on their website.
Nearest Metro stop: Châtelet (Line 1, 4, 7, 11, 14)
13. Day trip to Fontainebleau Forest
Fontainebleau Forest is one of the best day trips from Paris. This beautiful forest is full of hiking trails and cycle paths making it ideal for outdoor adventurers. It is even home to some of the best bouldering in the world! Visiting Fontainebleau is a great way to escape the crowds and get back to nature.
If you are spending a day in Fontainebleau Forest, don't forget to head over to the Fontainebleau city center to explore the architecture and gastronomy.
Nearest Metro stop: Gare de Fontainebleau-Avon (Transilien Train Line R, from Gare de Lyon it takes ~40 min)
What are your favorite free activities to do in Paris? Do you have any recommendations? Let us know in the comments below!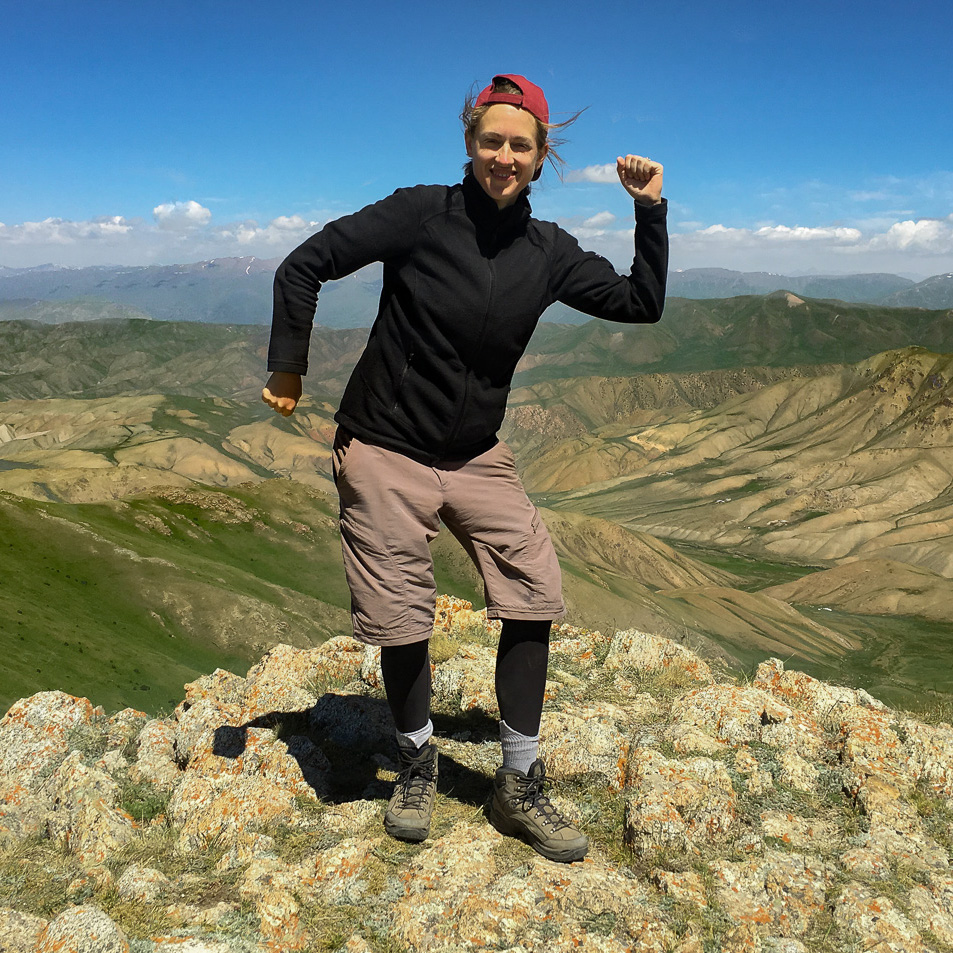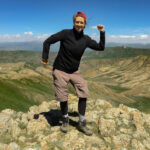 Jen Ciesielski is the founder of Dabbling in Jet Lag, an adventure travel and photography blog. She is an outdoor enthusiast who loves to travel to off-the-beaten-path destinations. When she's not planning her next adventure, you can find her hiking in the mountains around Strasbourg.