Barcelona is the city that seemingly has everything. Perched on the Mediterranean coast, with a beautiful climate, great cafe culture, amazing food, music festivals, gorgeous architecture, art galleries, museums, interesting Catalan culture and a stunning national park that you can get to on the metro! It's no wonder Barcelona is everybody's favourite city in Europe!
However, due to its popularity, the city can be expensive to visit! After living there for over three years, I found out the free and cheap ways that locals enjoy the city. Here are our top 10 free (or very cheap) things to do in Barcelona…
Don't be that person – Many people make the mistake of shortening Barcelona to 'Barca' when discussing their visit. The correct abbreviation for the city is actually 'Barna'. Barça is the nickname for the city's famous football team!
1. Admire the architecture
Barcelona is a haven for lovers of architecture. Stroll around the streets of the gothic quarter and discover the 17th and 18th century Baroque architecture, such as the Basilica de Santa Maria del Mar or the spectacular Gothic Barcelona Cathedral with its neo-Gothic façade.
However, anyone who knows anything about Barcelona will know that this city belongs to one man, Antoni Gaudí. The huge Catholic Church Sagrada Familia, although it is still being built, is a UNESCO World Heritage Site and a marvel of modern architecture. Don't miss some of Gaudi's other buildings such as La Pedrera on Paseig de Gracia, and of course the famous, Parc Güell from which you can enjoy spectacular views of the city. (It is free to enter most of Parc Güell.)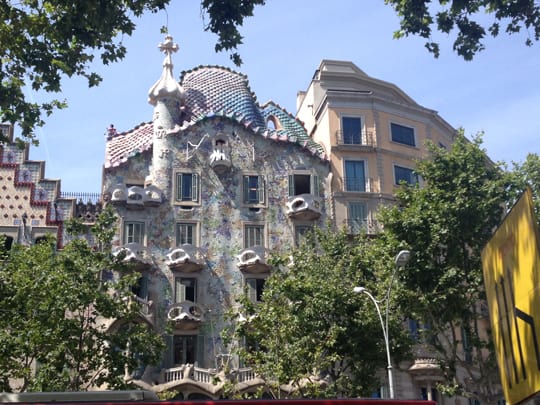 2. Explore Barcelona's "Barris"
The great thing about Barcelona are that each barri (Catalan for neighbourhood) has a different feel and energy. Hang around the old fisherman's neighbourhood of Barceloneta, with it's narrow streets and washing hanging out to dry and drink Vermouth with the locals. Head to Gracia, a neighbourhood full of hipster bars and cool restaurants, that comes to life during the 'Festes de Gracia' in the summer when every street is decorated. There's Raval with it's multi-cultural residents, great Indian restaurants and Bohemian culture, or Poble Sec, an up and coming neighbourhood with trendy bars and cool markets. Whoever you are, you can find a place to suit you in Barcelona.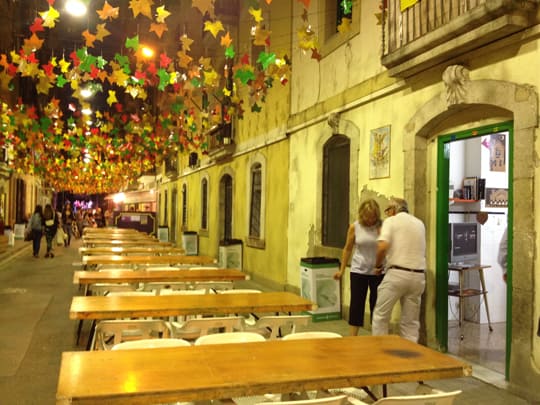 3. Hit the beach!
As well as the popular city beach (Barceloneta), the coastal city of Barcelona has access to loads of great beaches that you can get to just by walking North from Barceloneta. If you want to explore further, there's the great stretch Castelldefels just a 20 minute train ride away, with its wide beach great for families or the pretty beaches of Gava and Prat de Llobregat. If you head further North you will get to the Costa Brava with many gorgeous coves, warm turquoise waters and great beaches. If you want to walk or cycle straight from the city, just follow the coast north towards Badalona and you will notice that the beaches become less busy… You can get the train back to the city. (You can use your T-10 metro card to reach many of Barceloneta's beaches, meaning that your journey will cost you around 1 EUR each way!)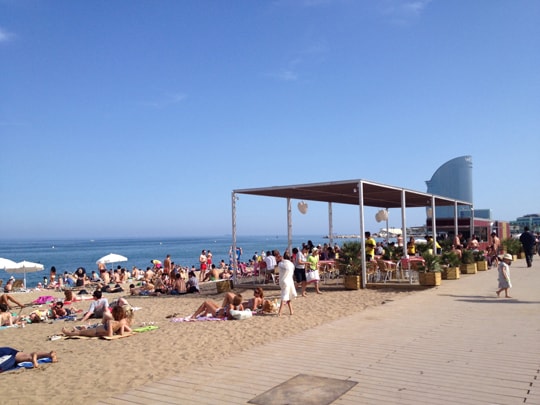 4. Explore Collserola National Park
Just to prove to you that this city has everything, set off to explore Collserola Natural Park, 85 square kilometres of mountains, trees and beautiful nature that sits just behind the city, offering spectacular views of Barcelona and out towards the sea. Watch out for the 'jabalíes', the resident hogs which have made the park their home.
There are many trails that you can do in the park, where you'll feel a world away from the buzz of the city. A recommended walk is from Barcelona to Sant Cugat which takes around 2-3 hours. You can walk to the park from anywhere in the city, though for quick entry to nature, take the funicular to Carretera de les Aigües for great panoramic views.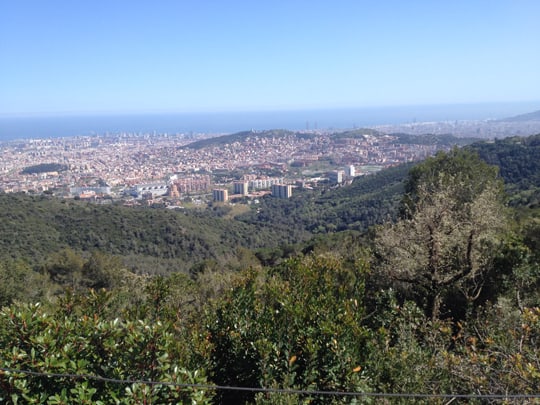 5. Bold Street Art
The people of Barcelona are bold, and so is the street art. In each of Barcelona's districts, watch out for clever graffiti and political messages on the walls all around you. Many people in Barcelona are 'independentistas' and you may see Pro-Catalan artwork like this in many areas.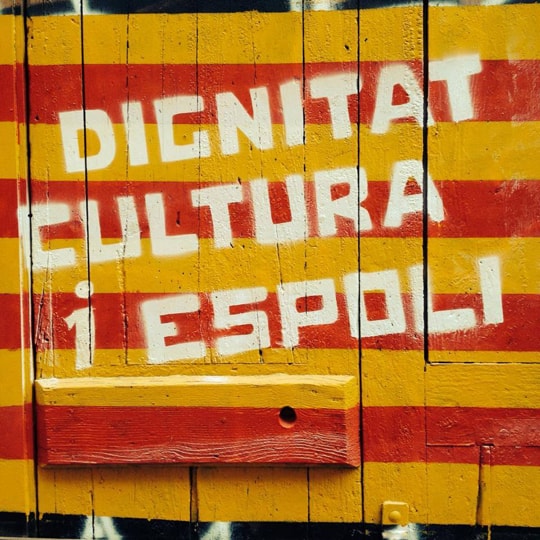 6. Cheer on BARÇA!
Okay, so a ticket to a football match at Barca's stadium, Camp Nou, will cost you upwards of 50 EUR. However, do as most of the locals do and find yourself a bar stool from which to cheer on Messi and the bots. Perhaps the most famous football club in Europe, if not the world, Barcelona FC, by their own slogan are 'Més que un club' (more than a club). They are the pride of the Catalan people.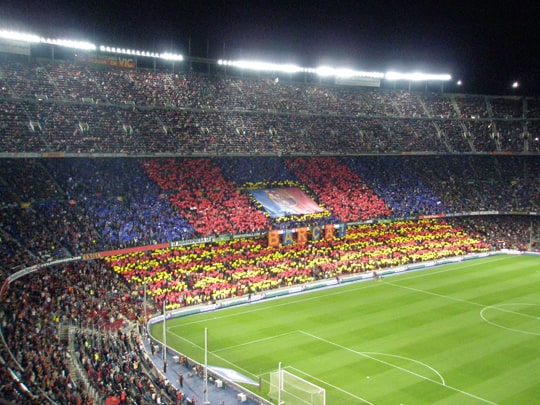 7. Barcelona's Free Music Festivals
Barcelona is a great place to visit in the summer with famous music festivals such as Sonar and Primavera Sound. In recent years, there's also Cruïlla, a multi-genre music festival and the quirky Vida Festival in Villanova. However, some people say that the best music festivals (in terms of atmosphere, rather than quality of music of course!) are the local 'festes' which take over the streets of each barrio in consecutive weeks in the summer. And the best thing about them? They are absolutely free!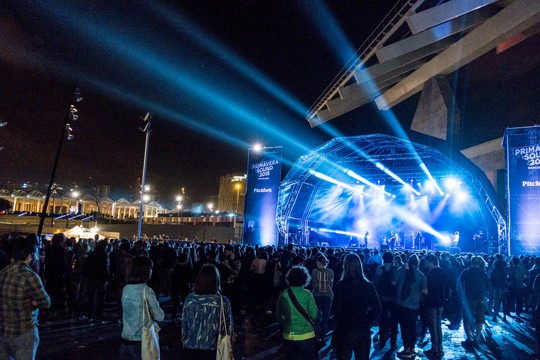 8. Witness Crazy Catalan Traditions
Anyone who accidentally happens upon a 'Correfoc' will wonder if health and safety rules exist in this city. Throughout the year correfocs (or fire runs) happen sporadically across the city with very loud drumming and locals, dressed as devils, who dance with fireworks in hand! It's a tradition (for young and old) to head out into the street and dance with the 'diables' (devils).
Then there's the 'castells' (meaning castles) groups of people who form human castles in the street (sometimes over 7 or 8 layers of humans tall) in a proud display of Catalan culture. The traditions are really something to behold!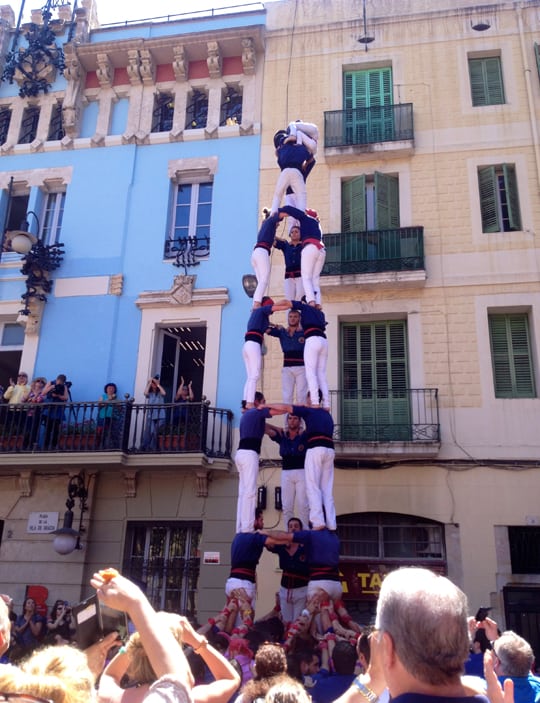 9. Get involved in a Botellón
There are so many great bars in the city, from sophisticated wine bars, to posh roof terraces, to 'Vermoutherías' (vermouth bars) and Champanerias to more down to earth local joints where people gather to watch the football. But perhaps the most popular place to drink in Barcelona is the street itself. Young people gather in plazas for what is known as a botellón (big bottle) play music and sing until late. In most places you can conveniently buy buy a beer on the street for 1 EUR or pop into a local shop and get one for even cheaper.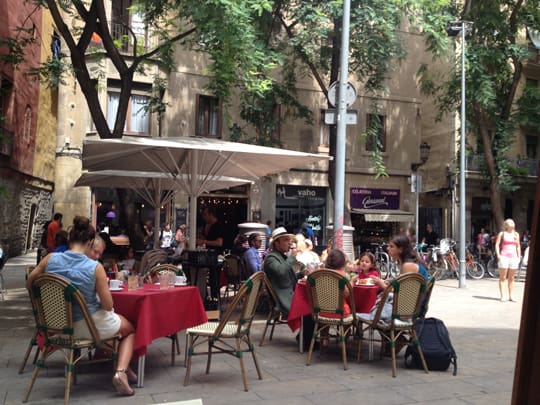 10. Sit back and listen to Barcelona's Buskers
Barcelona is a city which is brought to life by the many talented buskers that serenade passersby. From classical music to hip hop, you'll be entertained as you are just walking through the street. Sitting in one of the pretty plazas listening to the variety of buskers with a cool drink is a great way to while away a sunny afternoon.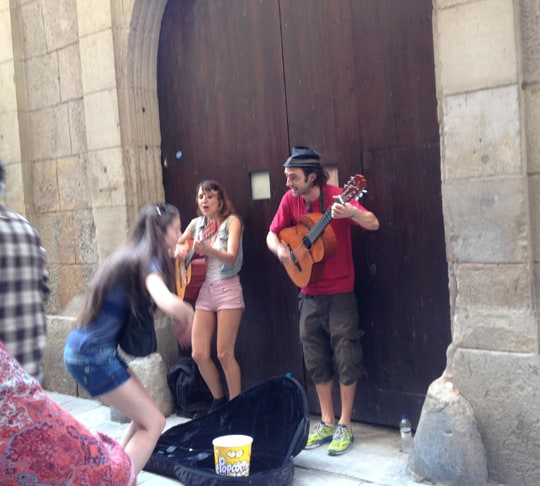 Nikki Scott is the founder & editor of a series of websites focused on independent travel; South East Asia, South America and Europe Backpacker. She spent her early 20s wearing flip flops and backpacking around Asia, then swapped them for hiking boots as she trod the Gringo Trail of Latin America. She is currently based in Granada, in the South of Spain with her life and business partner, Dave.