We stand on the decaying balcony, our feet perched carefully on two beams of wood, staring out over the historic city of Porto, Portugal. Broken bits of furniture, old mattresses and dismembered bodies of creepy dolls lie on the floor around us. Portugal's second largest city is heaven for a couple of Urban Explorers like us.
We are viewing the old Portuguese city from an abandoned casino that lies just across the impressive Dom Luís I Bridge, above the winding River Douro, a few steps away from the one of the most touristy parts of the city.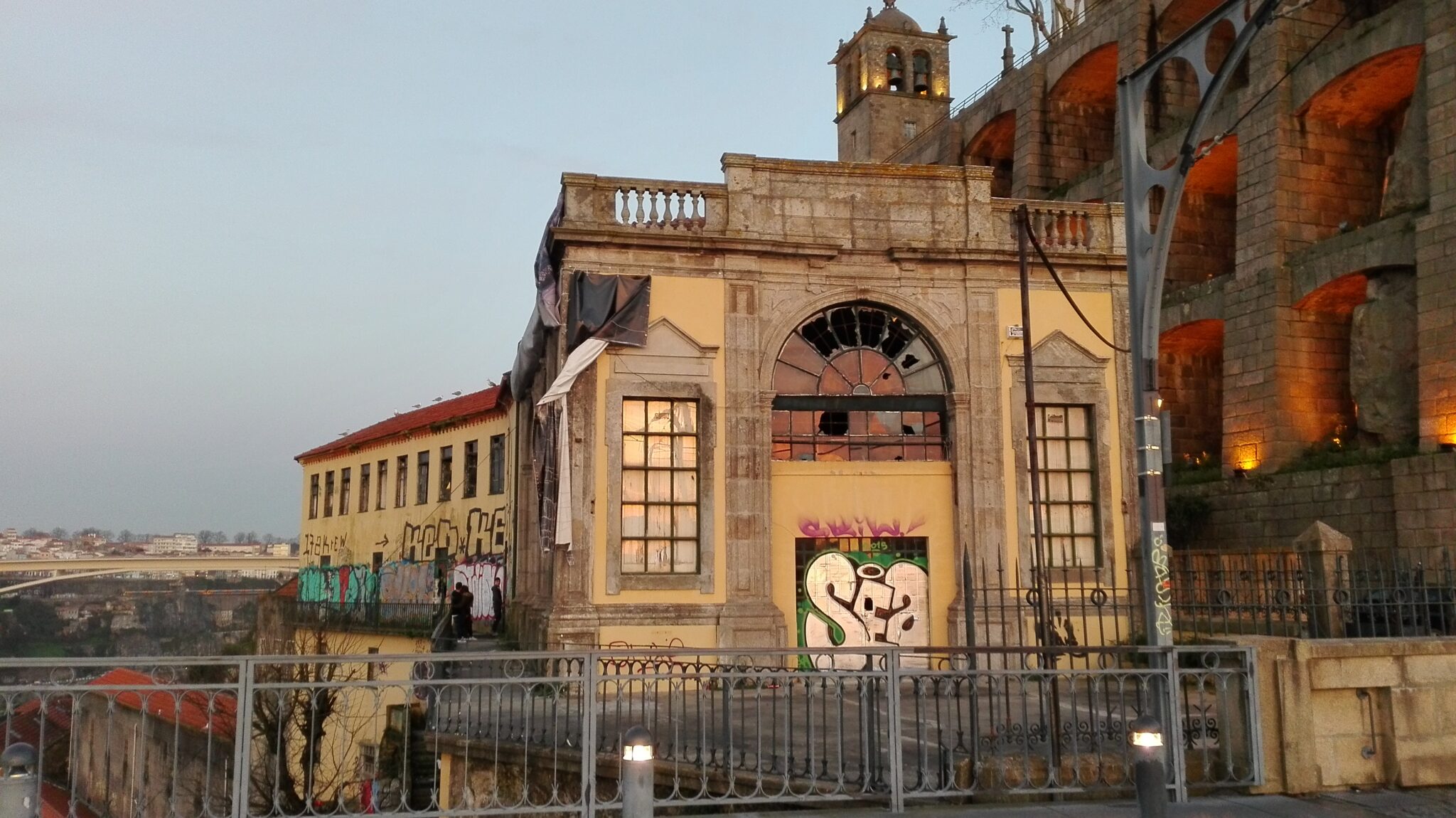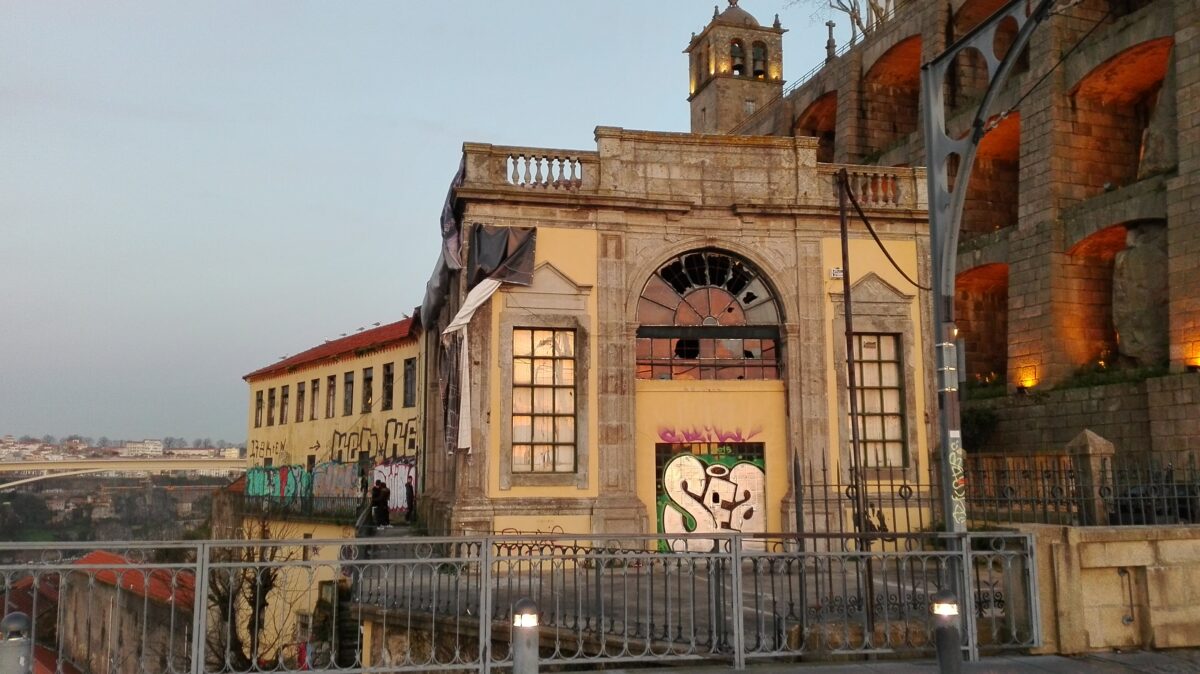 Graffiti decorates every wall in the once grand building and a group of local teenage couples using the casino as a cool hangout, drink beer, kiss and giggle on the floor underneath us.
As the sun sets and strips the city of colour, turning everything a pale shade of orange, tourists wander across the bridge, many in couples themselves, taking photos of what was once one of the most important ports in Europe, famous for trade and colonial power.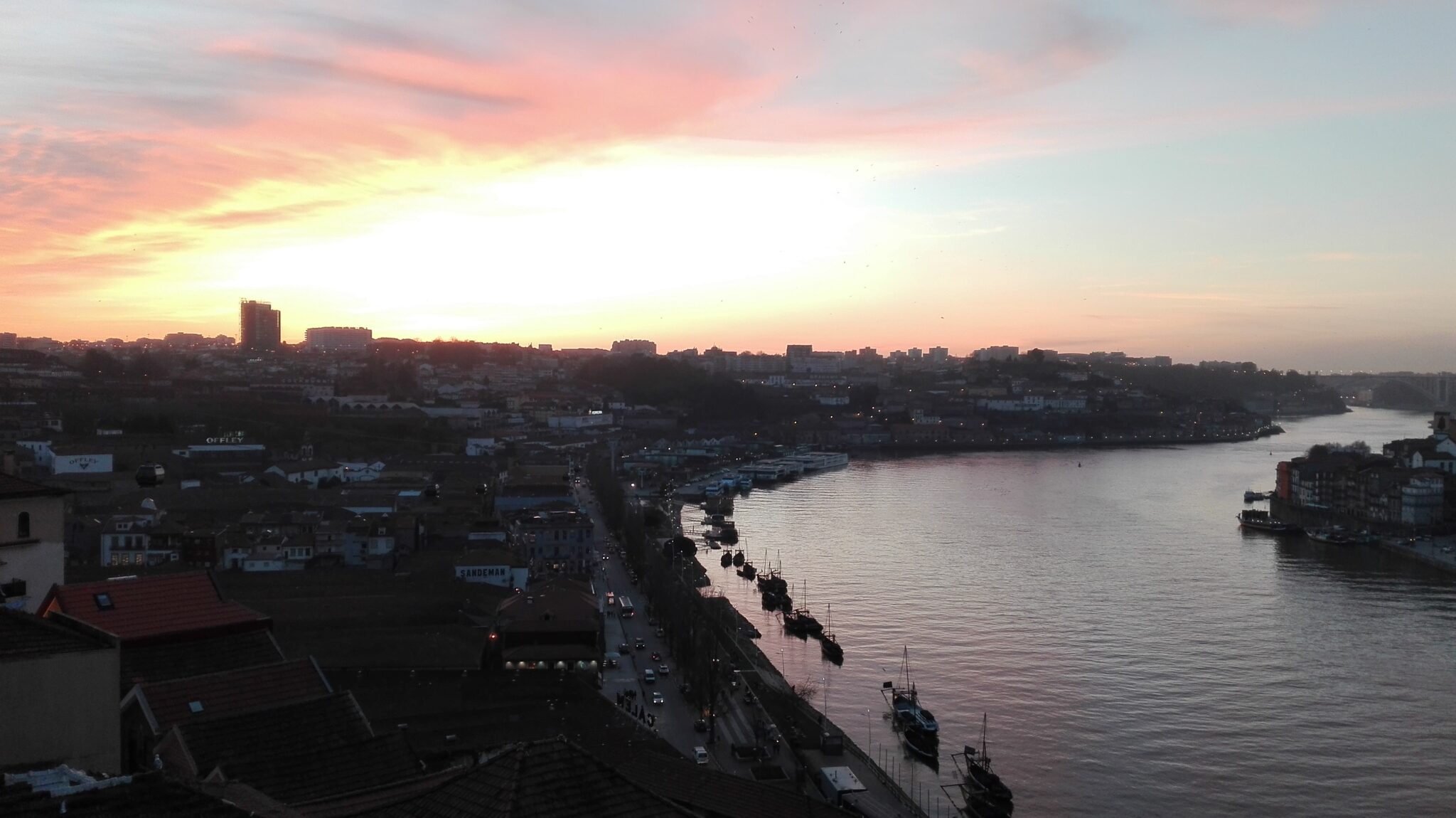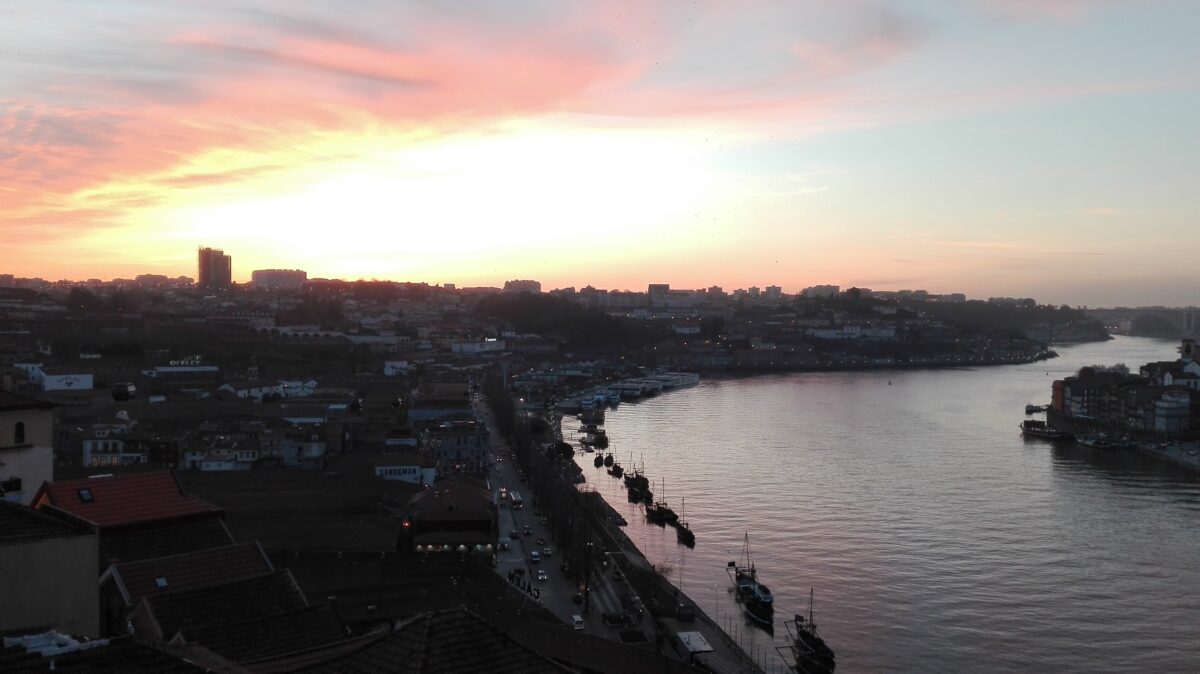 To the right of us is the famous Maria Pia Bridge built in 1877 by Gustave Eiffel, and way out to the left the Douro estuary winds it's way slowly to the Atlantic Ocean.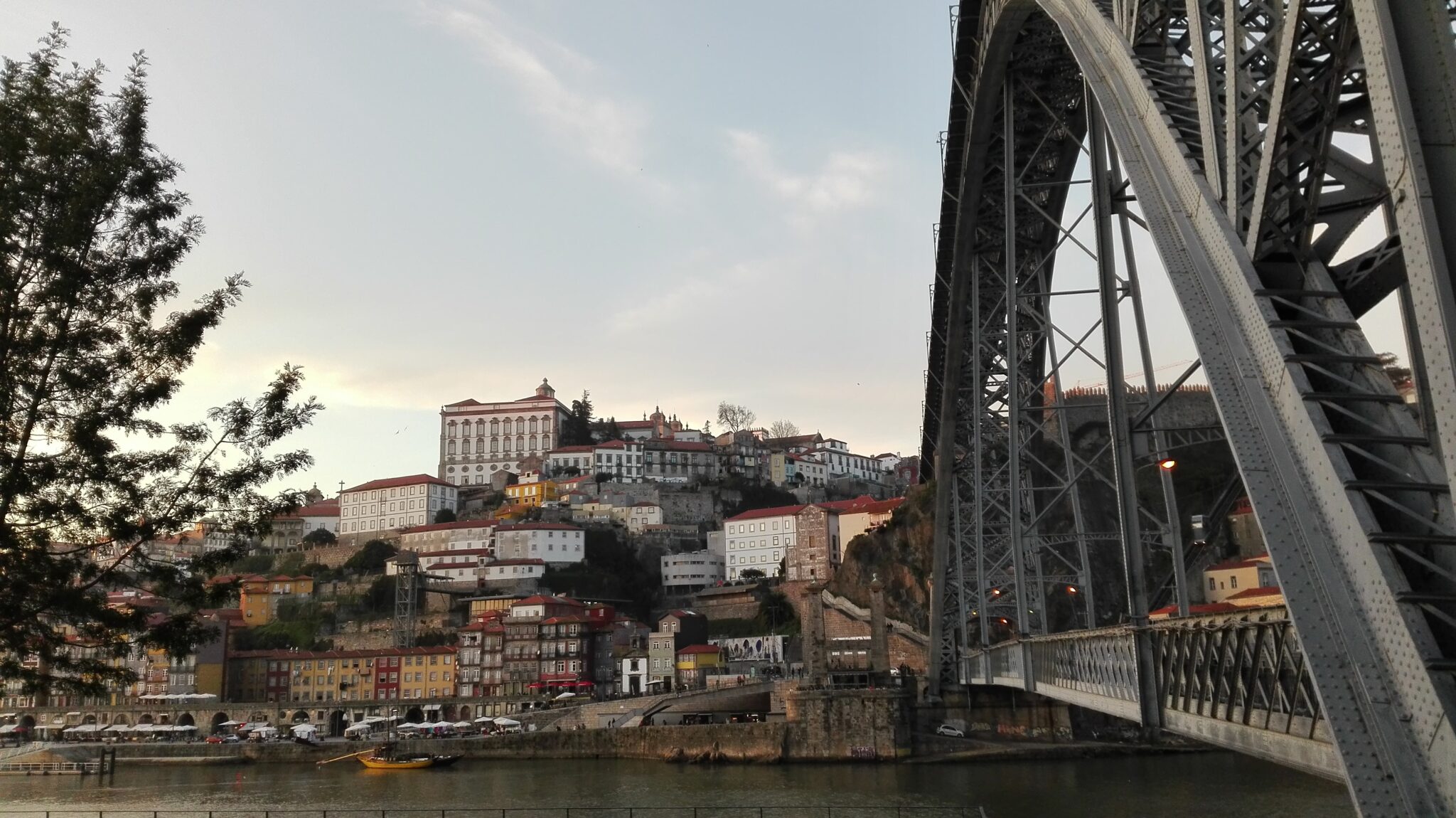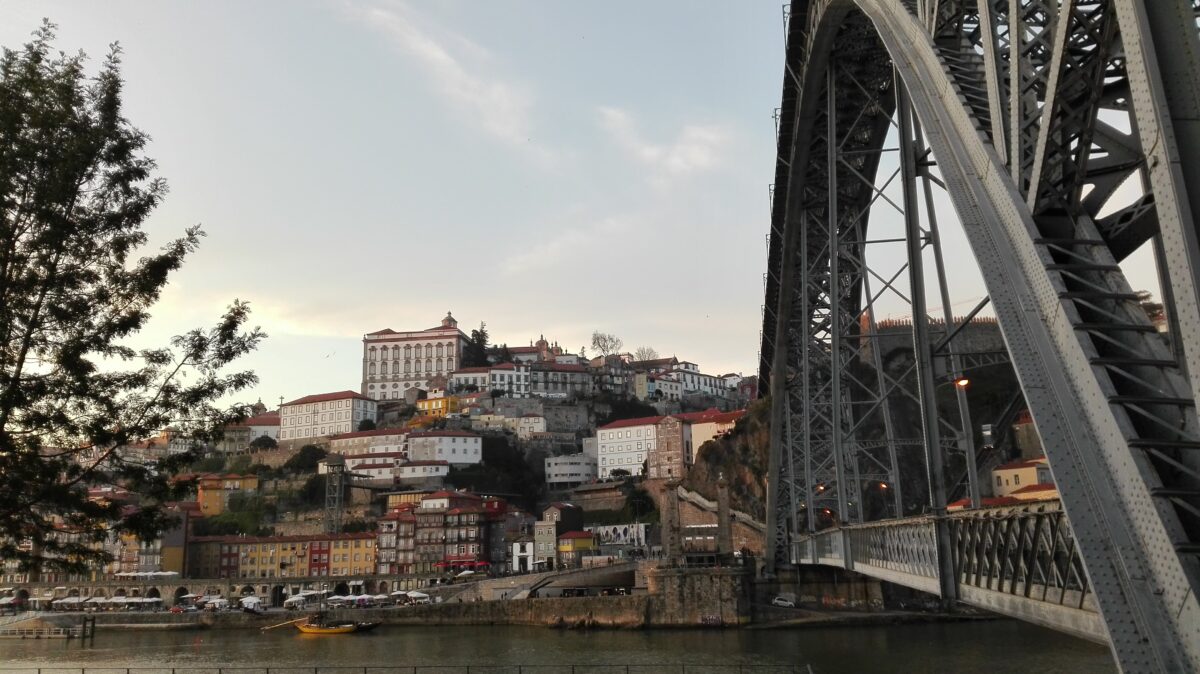 Yes, there's certainly something romantic about this old city. But there's also a melancholy about it too. A yearning for times gone by and an uncertainty about its future.
Porto – A City in Ruins
All over the city, even on the main high street, shops, banks and houses lay empty. I've never seen so many disused buildings in a European city. Wandering through the back streets of Porto, you get the sense that there has been a mass exodus of people from the city.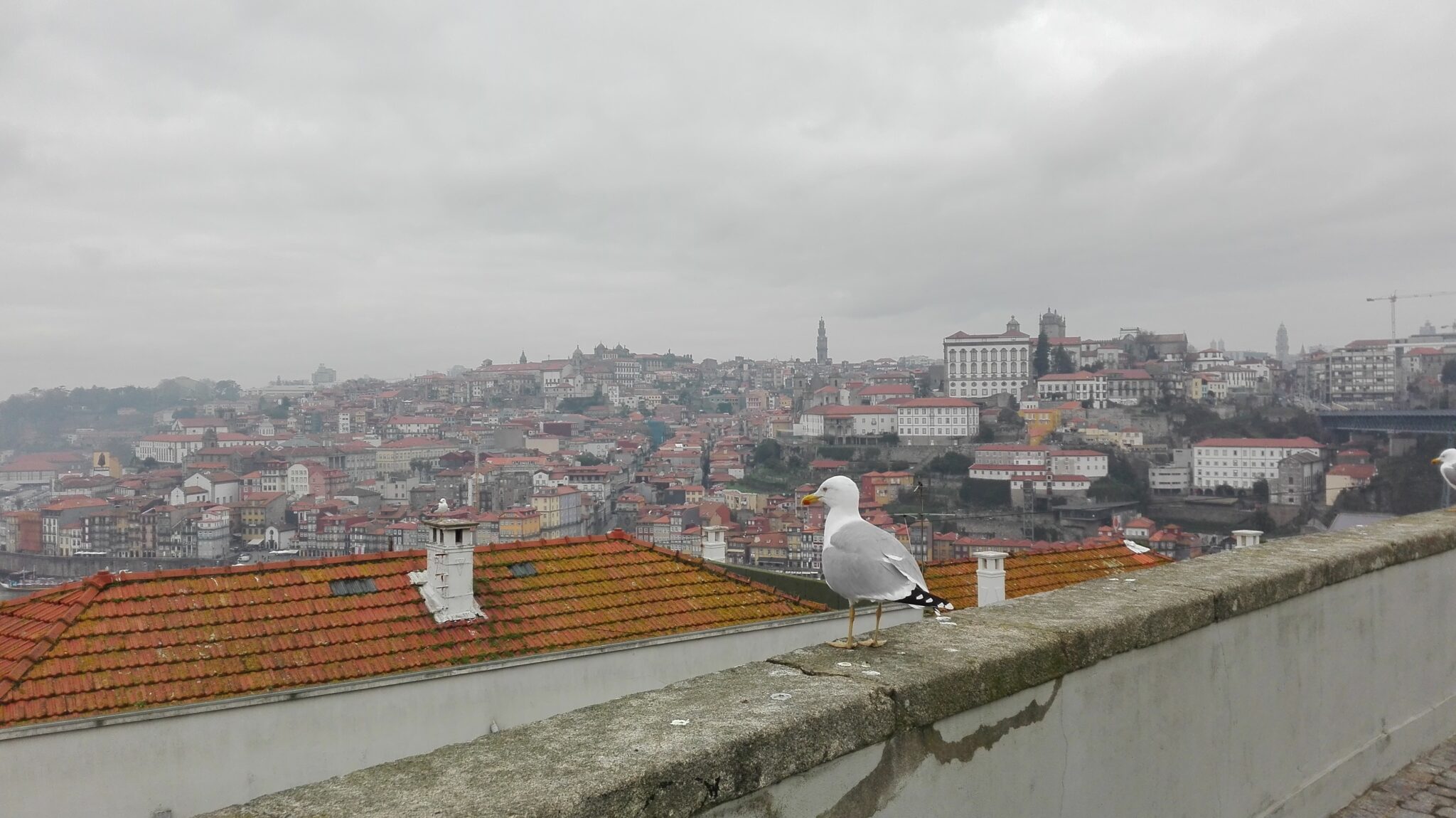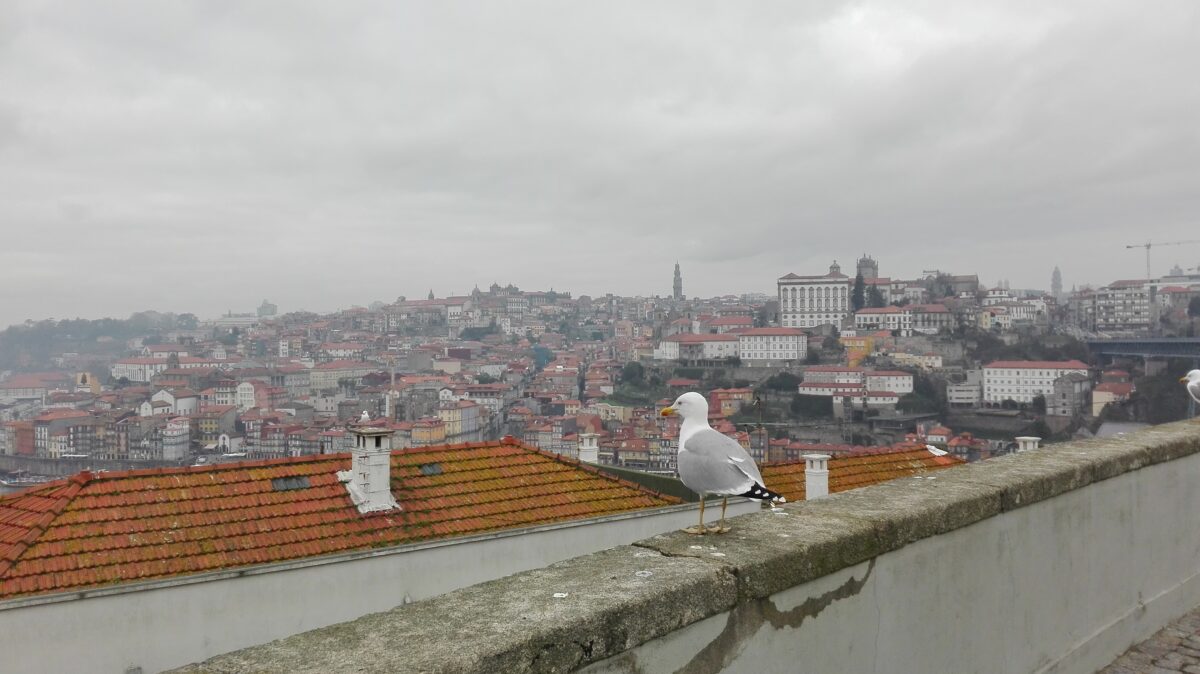 It's clear that the economic crash of 2008 hit Portugal hard and the country suffered a major recession in the years following. Many young people left to find jobs in nearby Spain, or some even decided to back to the countryside to lead a self-sustainable life.
Apparently Porto lost 20,000 of its inhabitants in the past decade and this figure continues to rise. Now, the main industry keeping the city together is tourism and apart from jobs in this sector, there is little opportunity for local youths.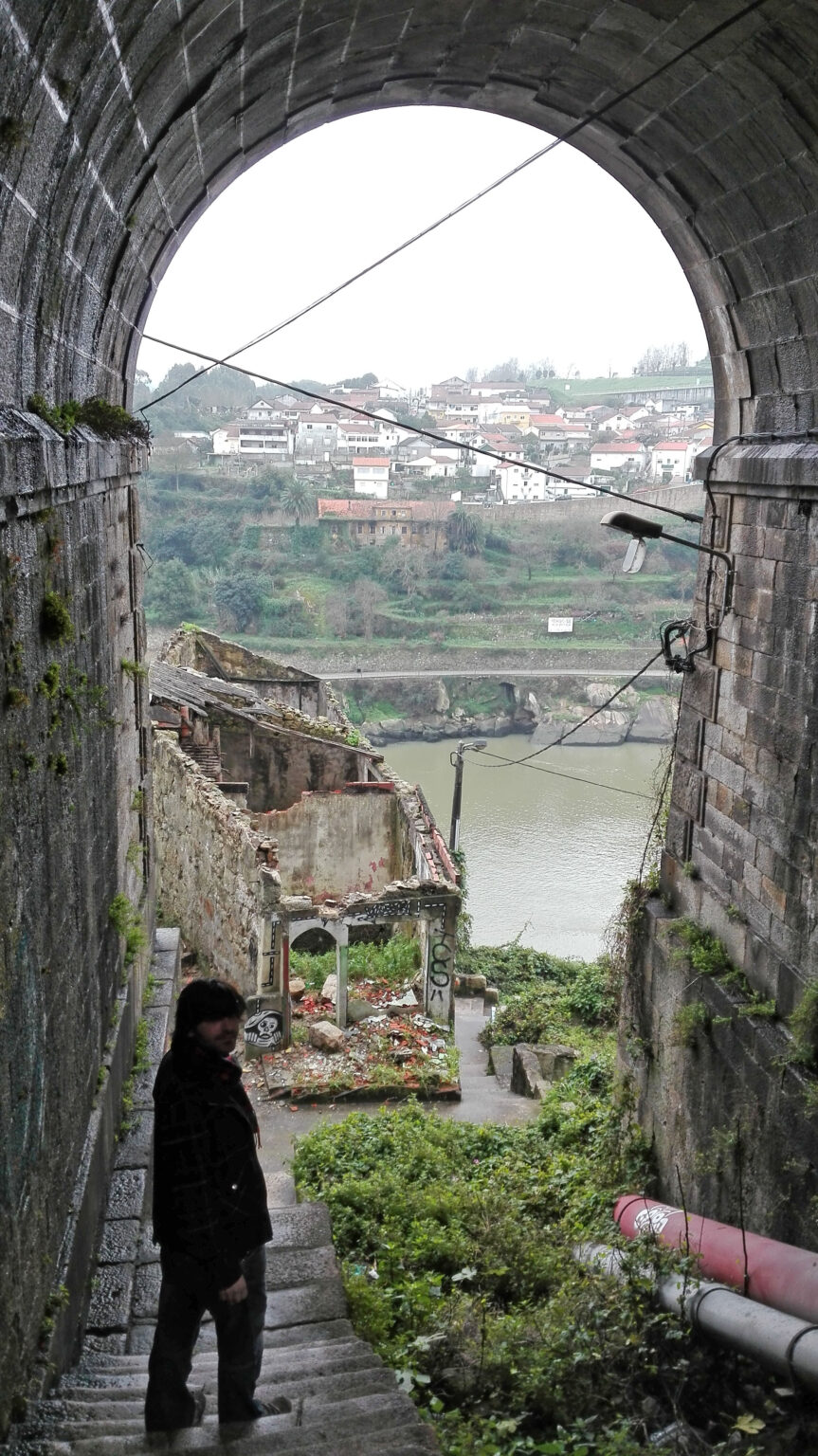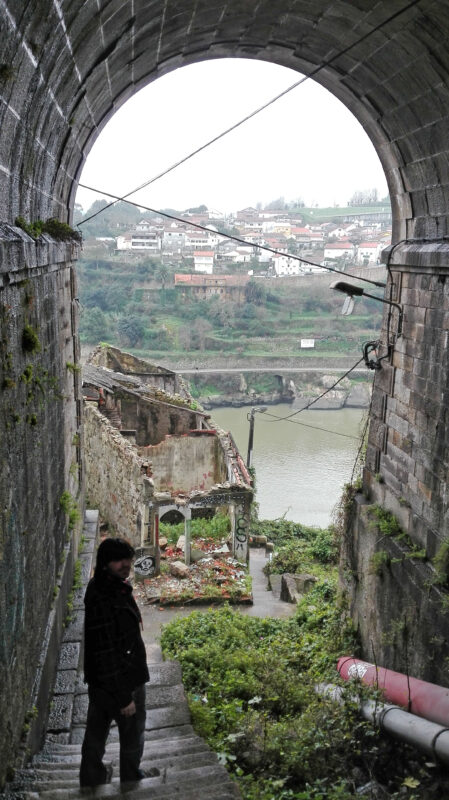 The old historic city, which is a UNESCO World Heritage Site, is becoming a ghost town. Apparently 1 in 5 buildings in the centre are derelict. Some of the houses here are so ruined that the cost of renovation would be worth more than the price of the house, particularly in light of a recent housing crash. No one wants to buy. No one wants to sell at such a loss.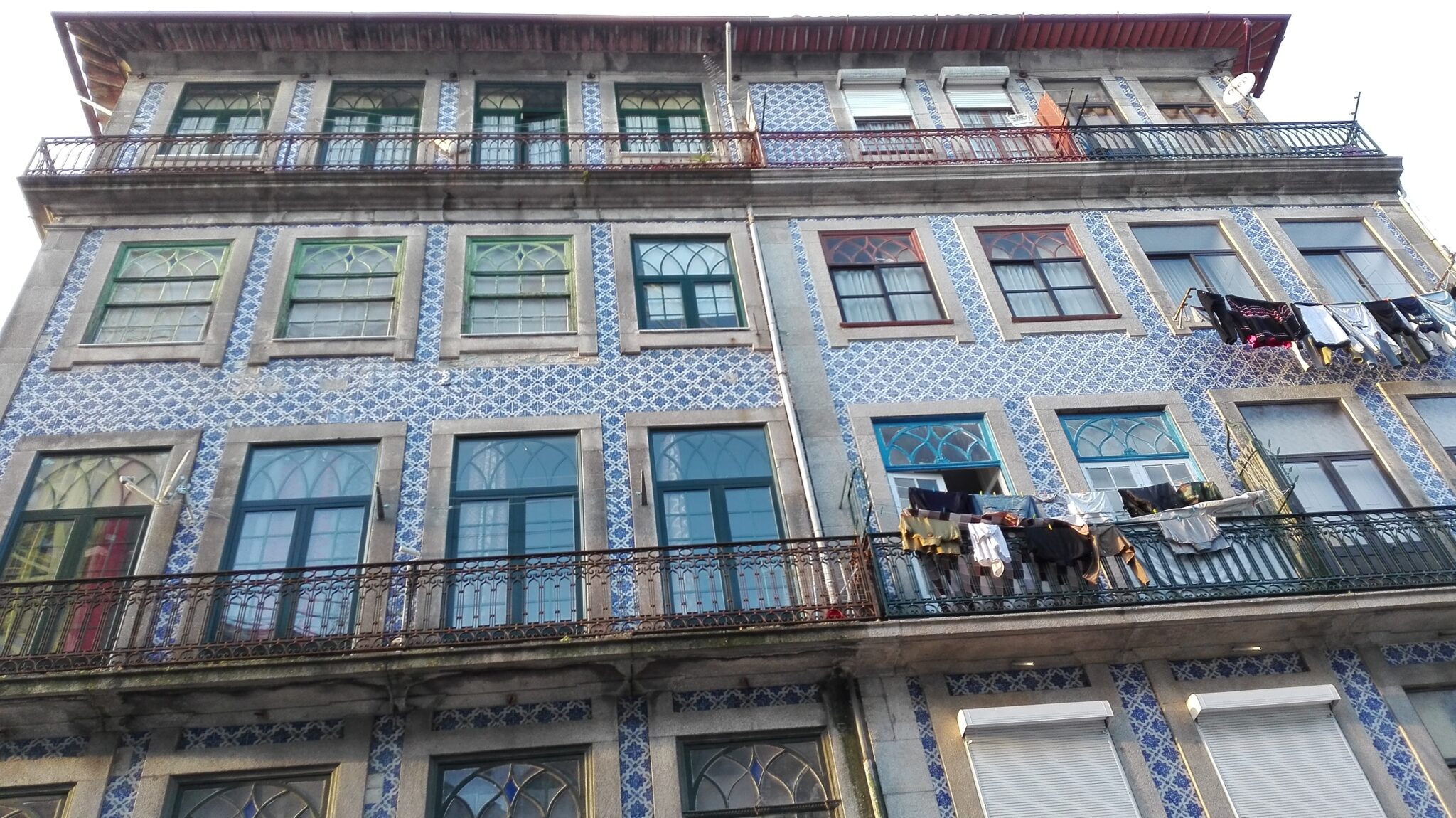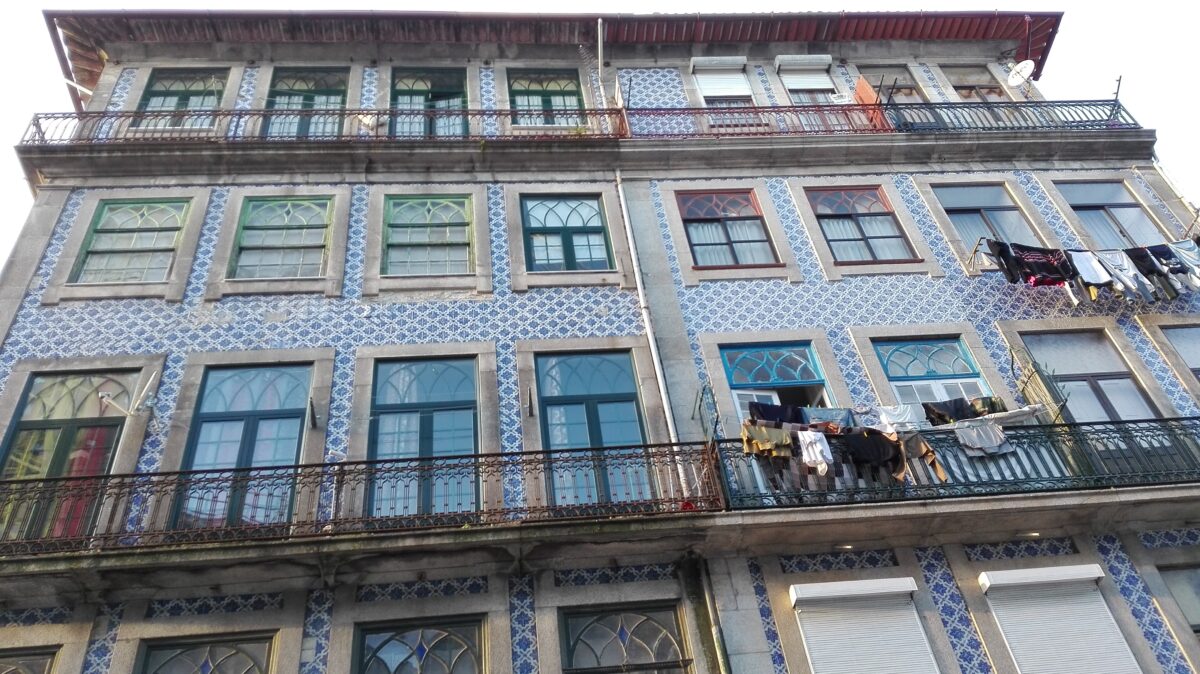 Plus, a tricky Portuguese law means that renovation of houses is difficult and any change to the outside of your house requires special permission from the Town Hall – which is very rarely given. Therefore, once beautiful houses lay abandoned and crumbling, their colourful paint flaking and roofs rusting in the salty Porto air. (Rumour has it that the Church of Portugal owns many of the vacant houses.)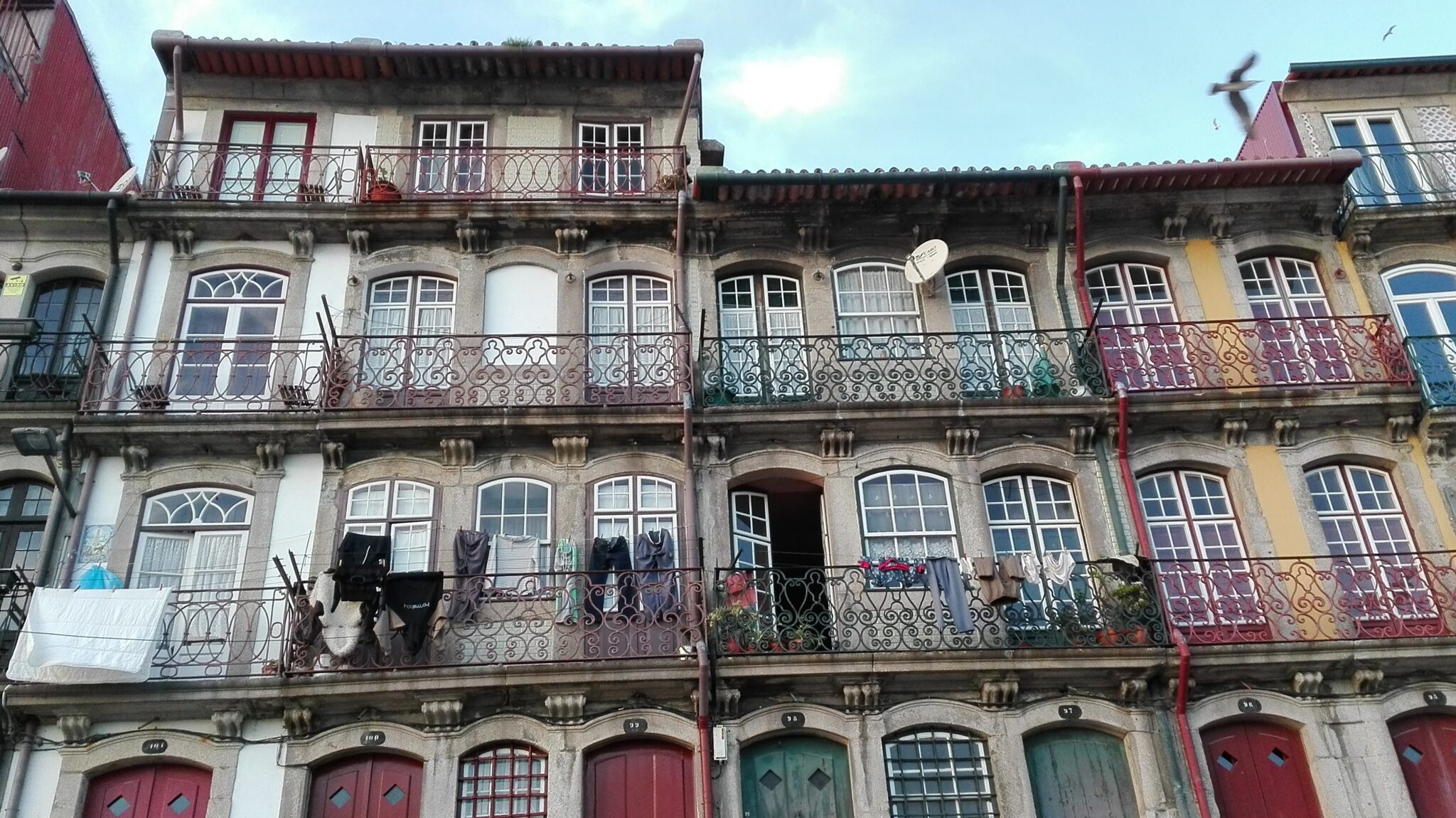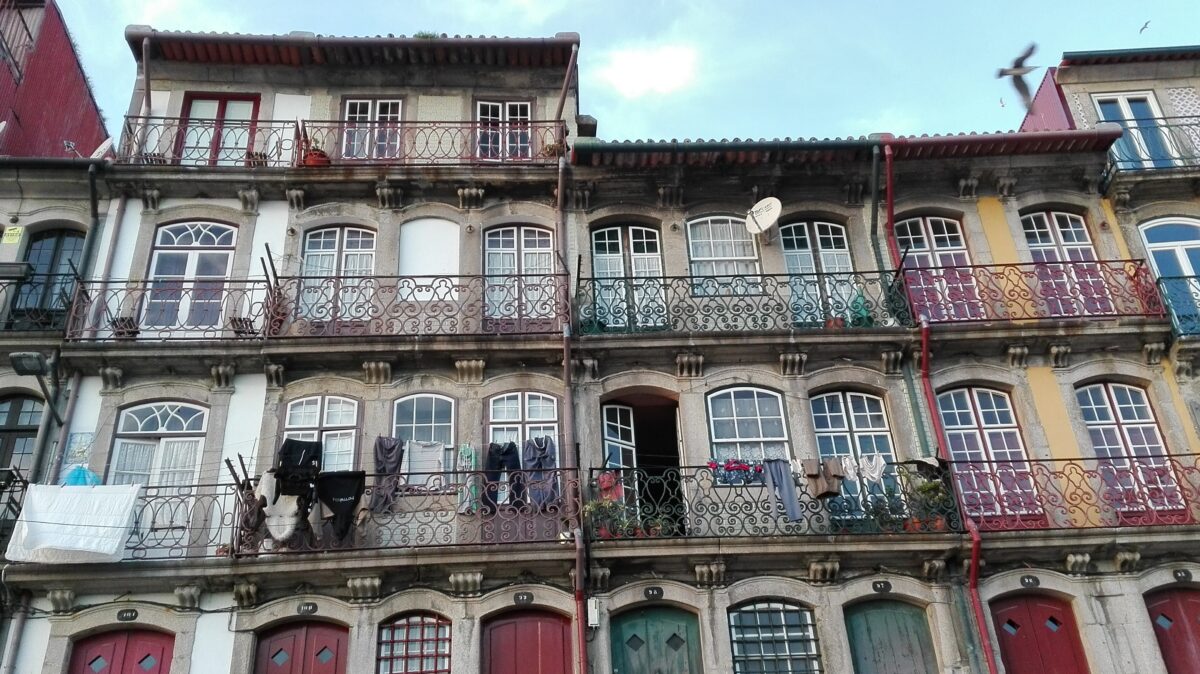 We leave the old casino (amidst a few jeers from the local teenagers!) and stop for a glass of Port below the bridge – the sweet fortified wine which takes the name of the city and whose old warehouses lie behind us in the hills, still producing today. After a few glasses, we call it a night and wander back over the bridge to our AirBnB.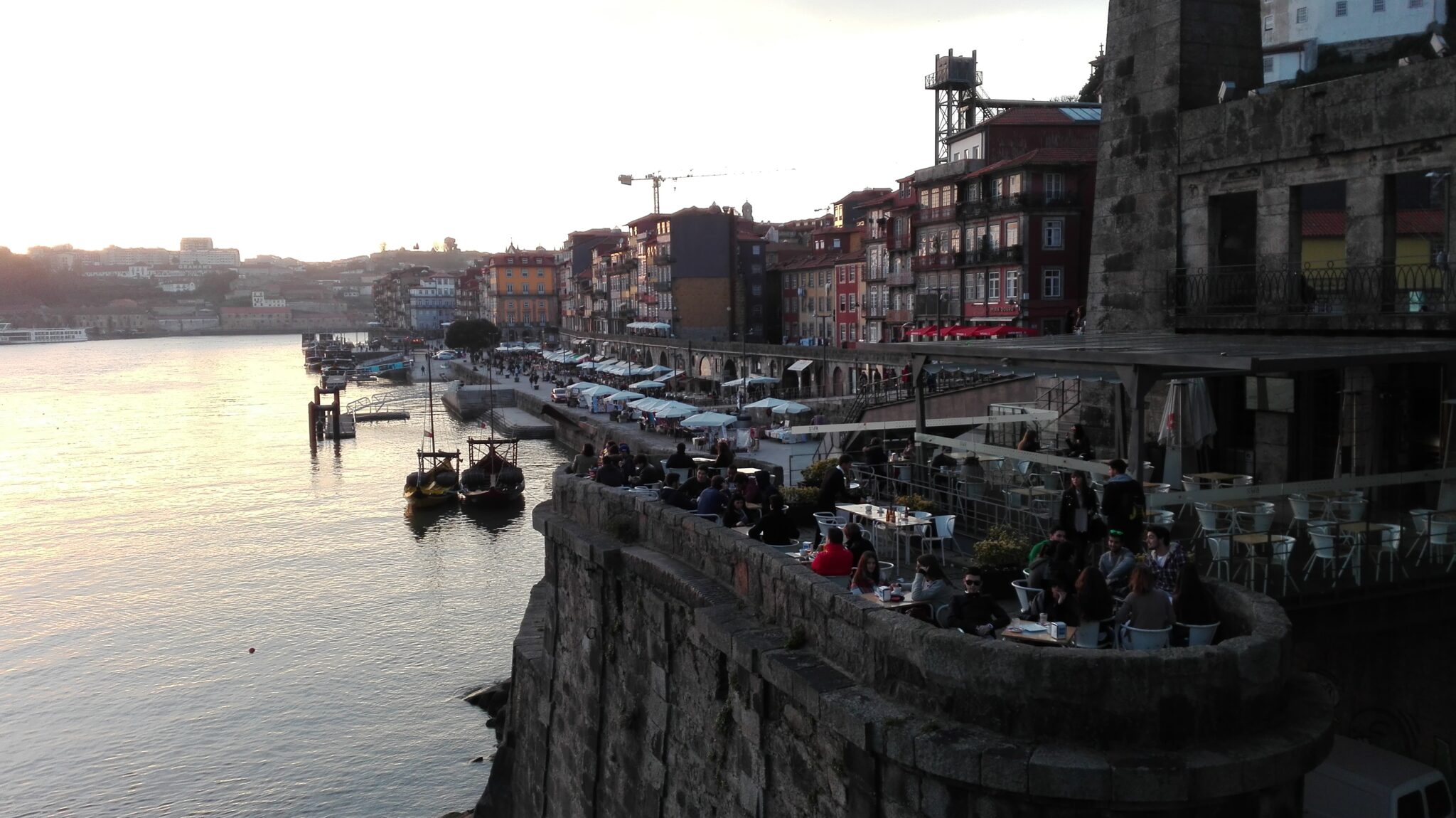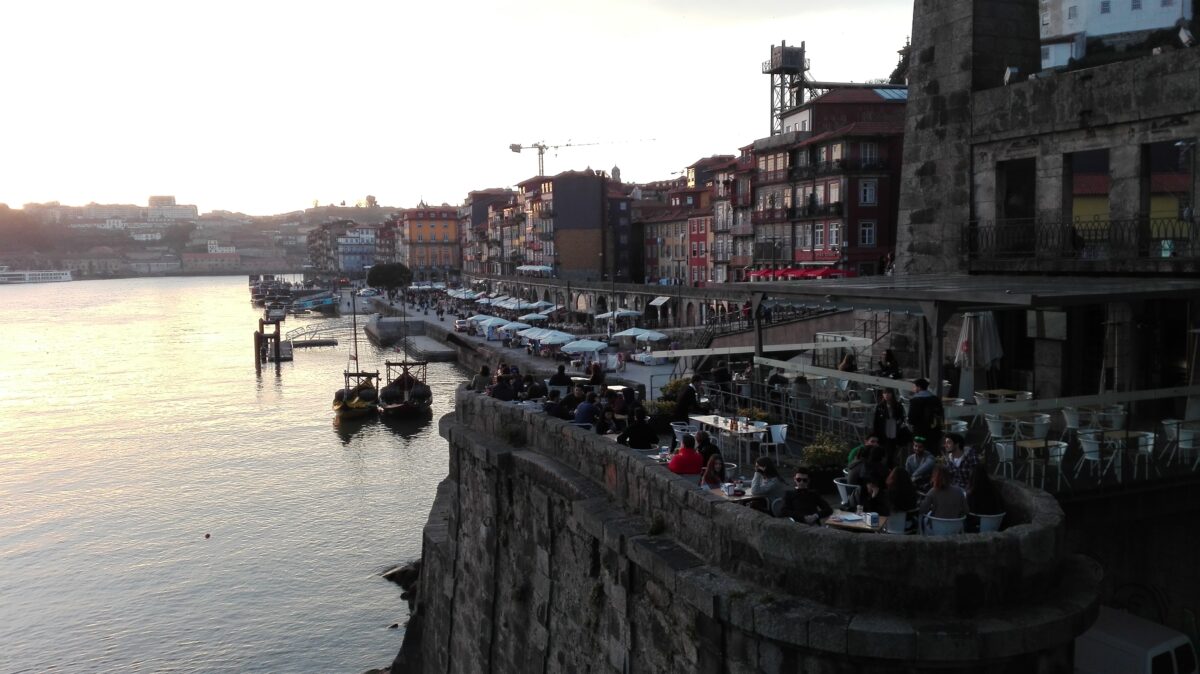 A Walk Along the River Douro
The next day, we decide to take a long walk along the banks of the River Douro with the aim of reaching the coast. It's a grey and eerie day and we pass by ships ready to be worked on at the docks.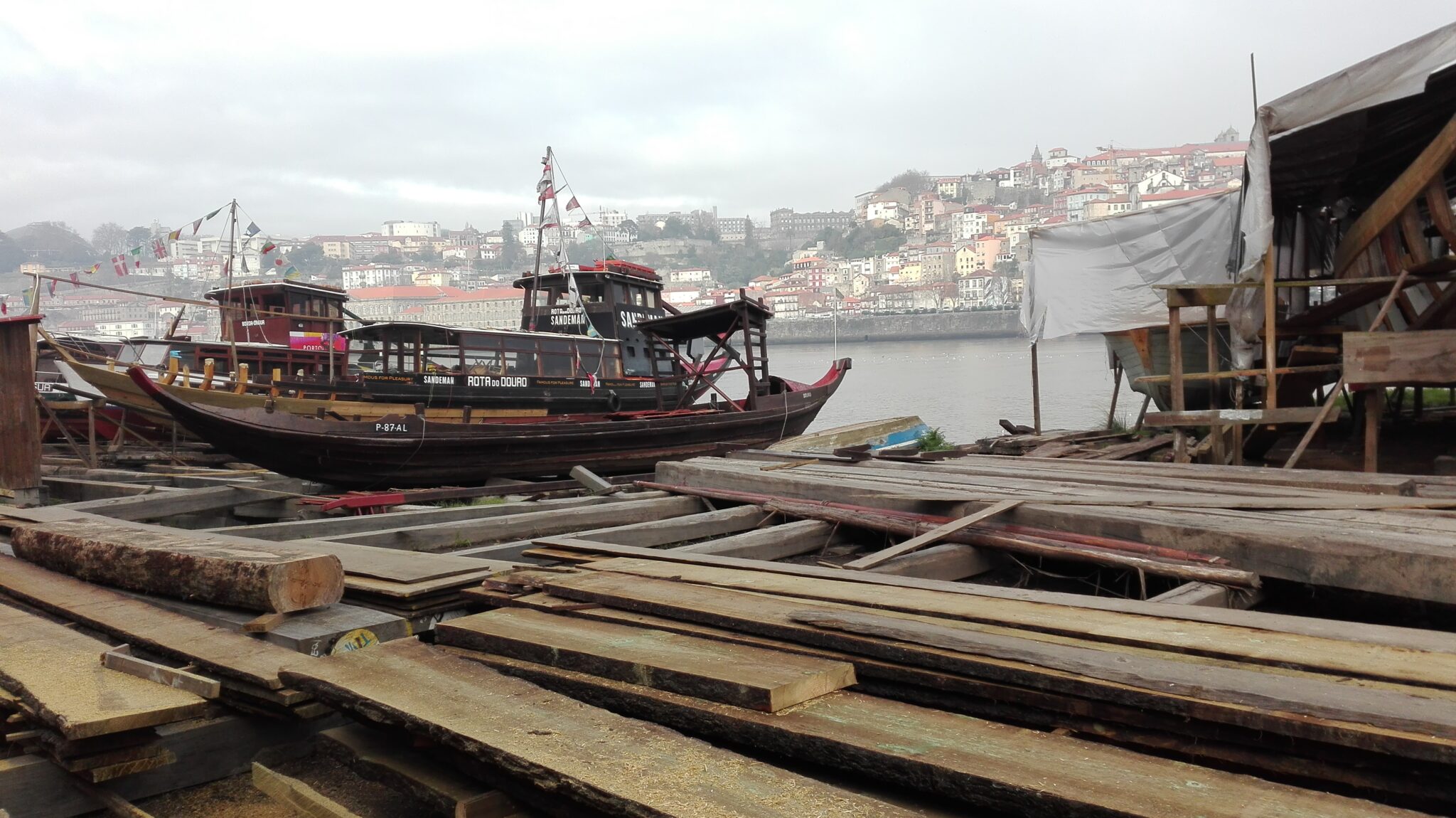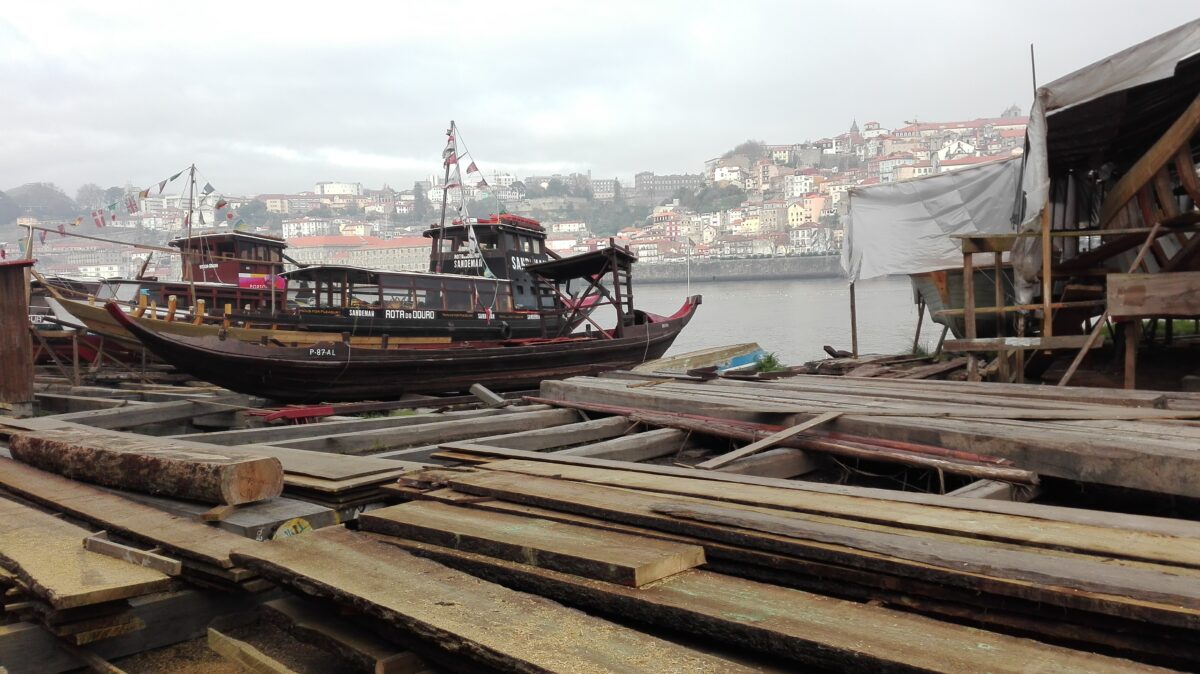 Again, we notice that away from the colourful strip of restaurants and bars that make up the famous tourist image of Porto, houses and hotels along the riverside lie abandoned. We explore an old hotel that must have been extravagant in its day, now a moss-covered, overgrown maze of old dining rooms, bedrooms and balconies.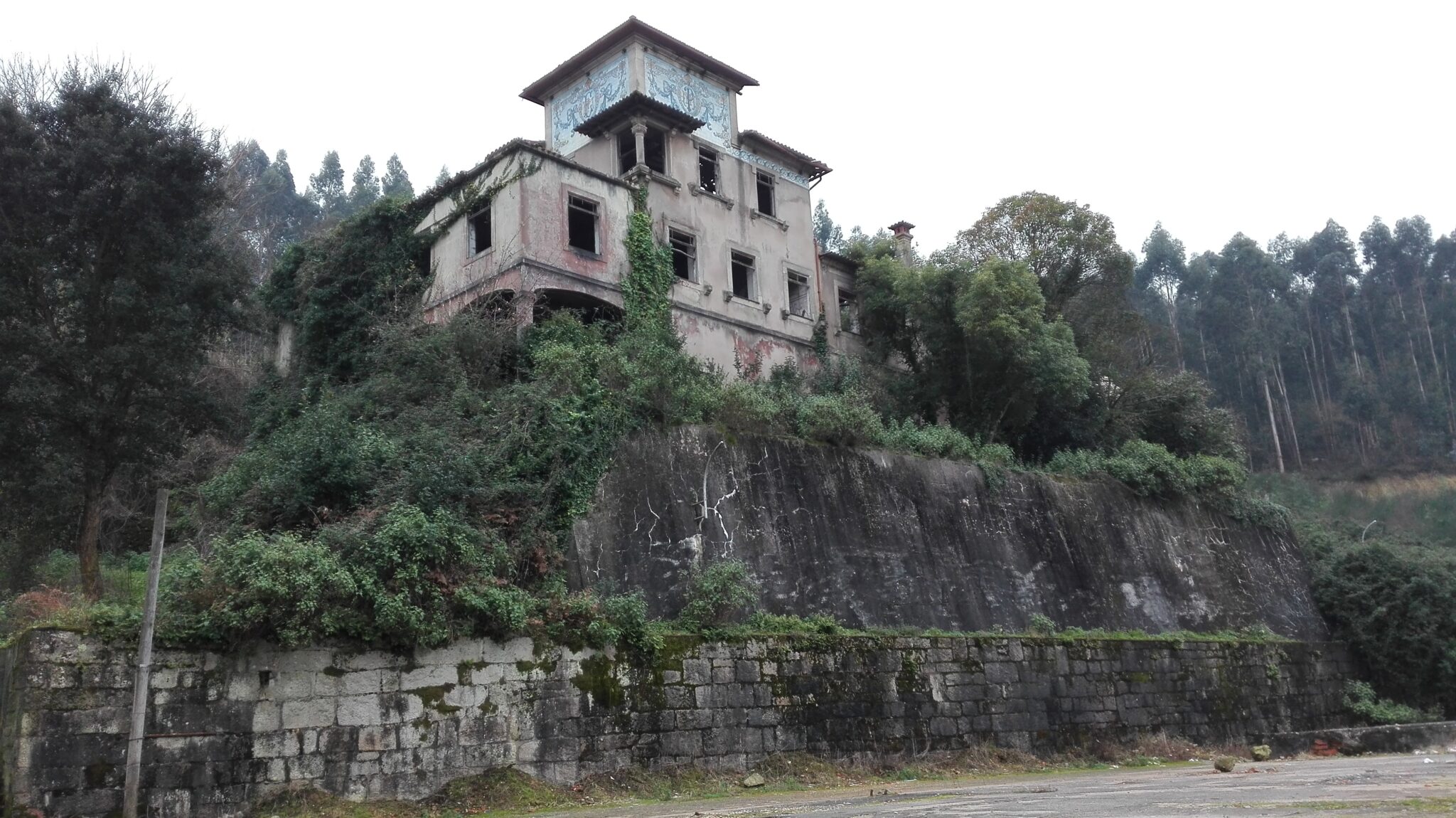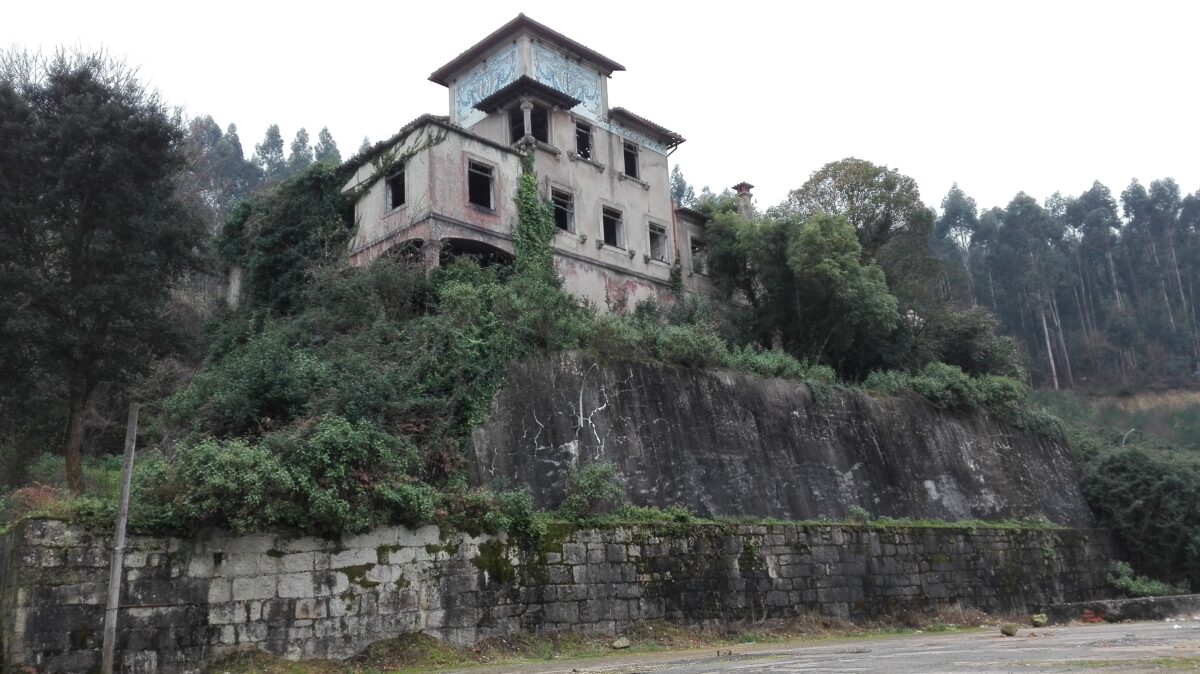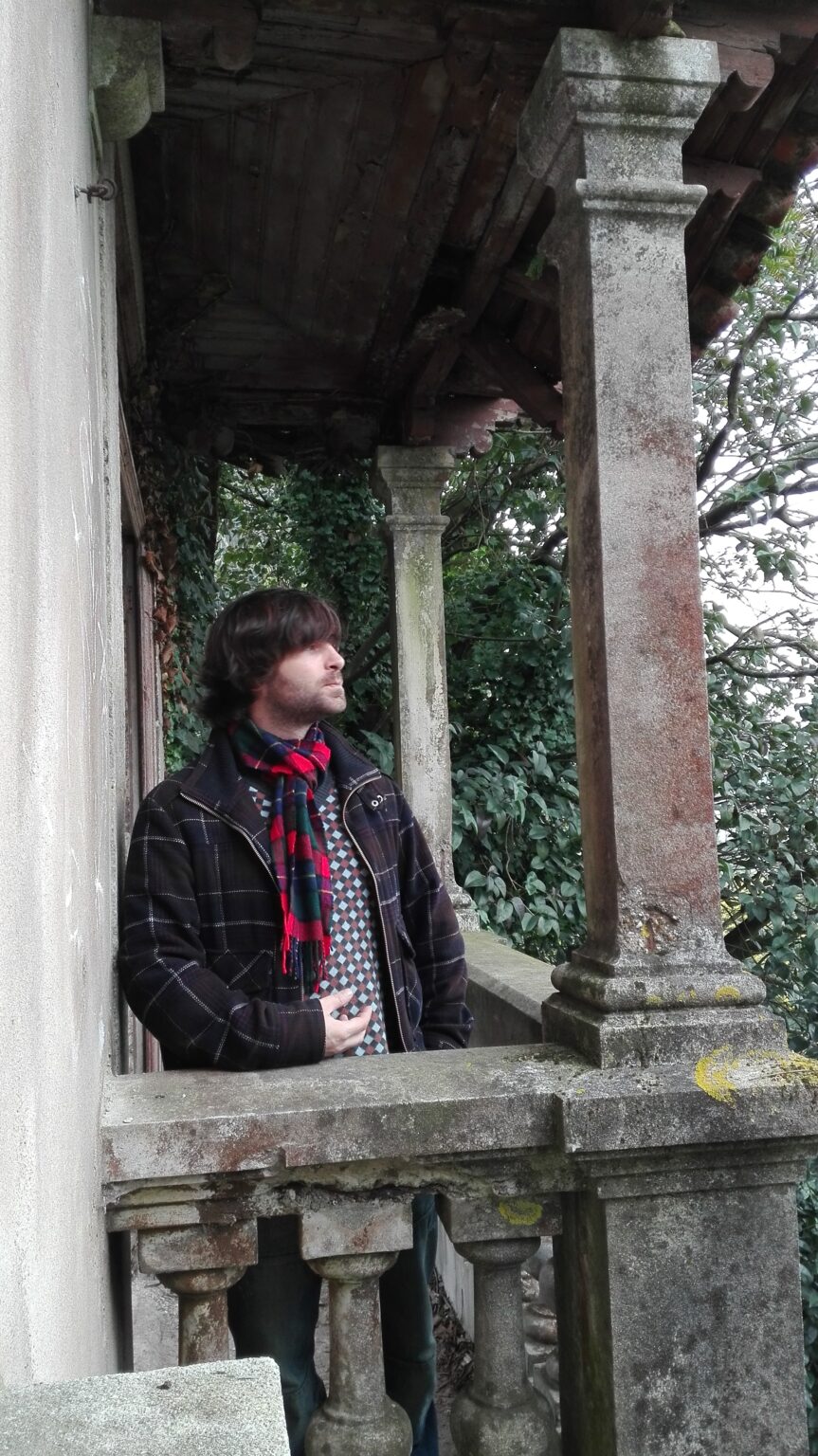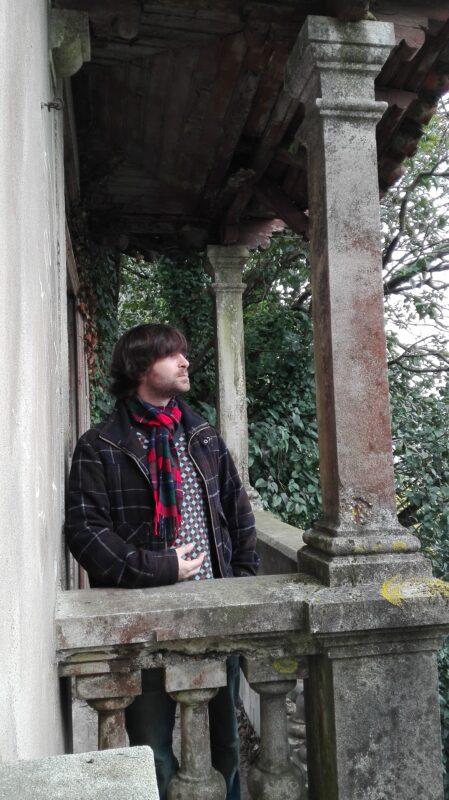 I think to myself that in the not so distant future such spaces could easily become super trendy venues for art galleries, hipster bars and restaurants or the setting for alternative music festivals. I spent a few years living in Barcelona where every weekend there's a craft beer or foodie festival in a disused factory or warehouse. Whereas Barcelona seems saturated with tourists and is pushing back on gentrification of its local neighbourhoods, Porto, in contrast, seems spectacularly forsaken!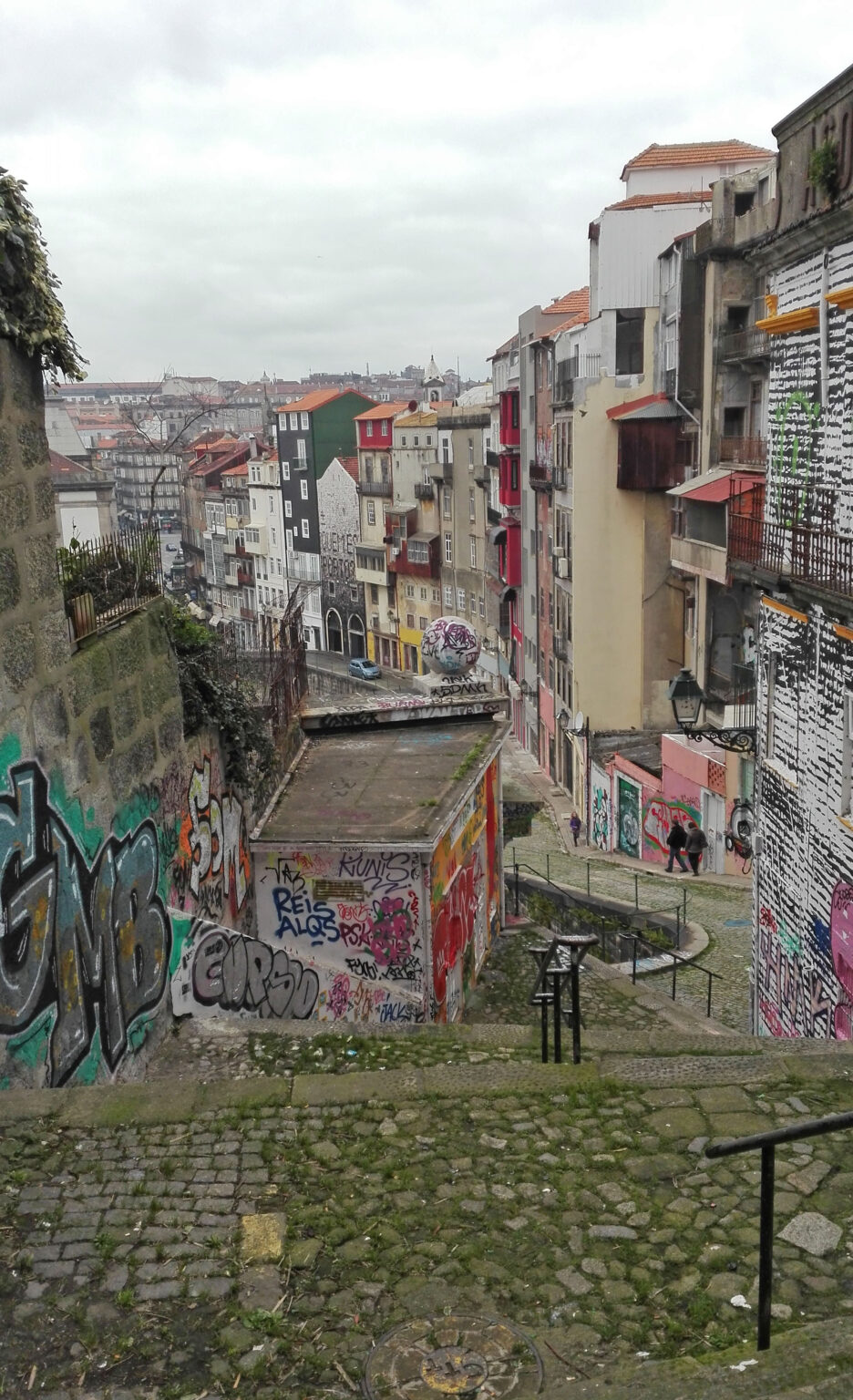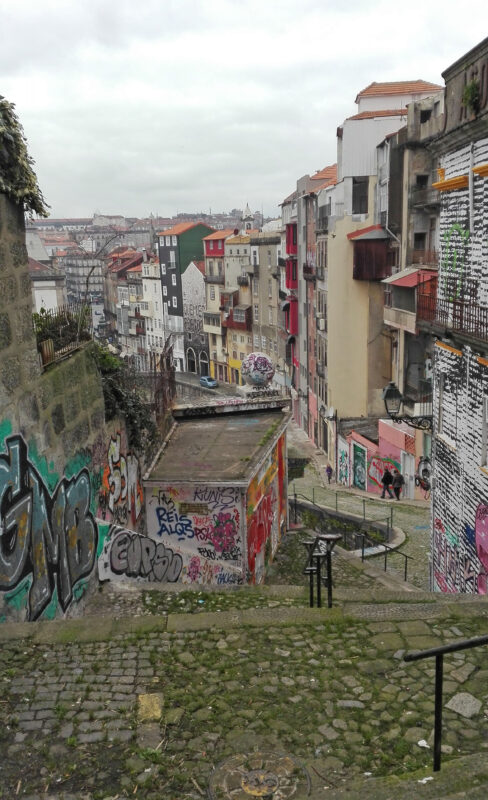 Taking a Wrong Turn
Taking the wrong route down a hill after exploring the abandoned hotel, and we find ourselves in a seriously poverty-stricken area of the city, that we later discover is known as 'Bairro Aleixo'.
We quicken our pace as we notice cars lined up selling and buying drugs in the light of the day, addicts sat in squatted shacks at the side of the road. Two run down tower blocks, marred with broken windows and covered in graffiti, dominate the skyline and gangs of young men guard the doors of the entrance. (Not surprisingly, we don't have any photos for this section!)
We get the feeling that two curious tourists with an interest in abandoned buildings should not have wandered so far off the beaten track, this place feels dangerous! As our AirBnB host tells us later, this area is renowned for being one of the biggest open-air drug supermarkets in Europe! It seems that the economic crash, huge levels of unemployment and austerity measures have brought their fair share of problems to the city.
Hearts beating fast, we find our way unscathed back to the riverside and continue our journey to the beach… In all my travels, through Europe, Asia and South America, I think that Bairro Aleixo might just be the most deprived neighbourhood I have ever wandered through.
Update – I can't read Portuguese, but it looks like the towers of Bairro Aleixo were recently demolished.
Arriving at the Sea (Matosinhos)
As the estuary opens up, crumbling, unkempt mansions line the seafront promenade and just as it starts to get dark we finally make it out the ocean. On a cold winter's day, the water churns and the waves crash against a picturesque lighthouse.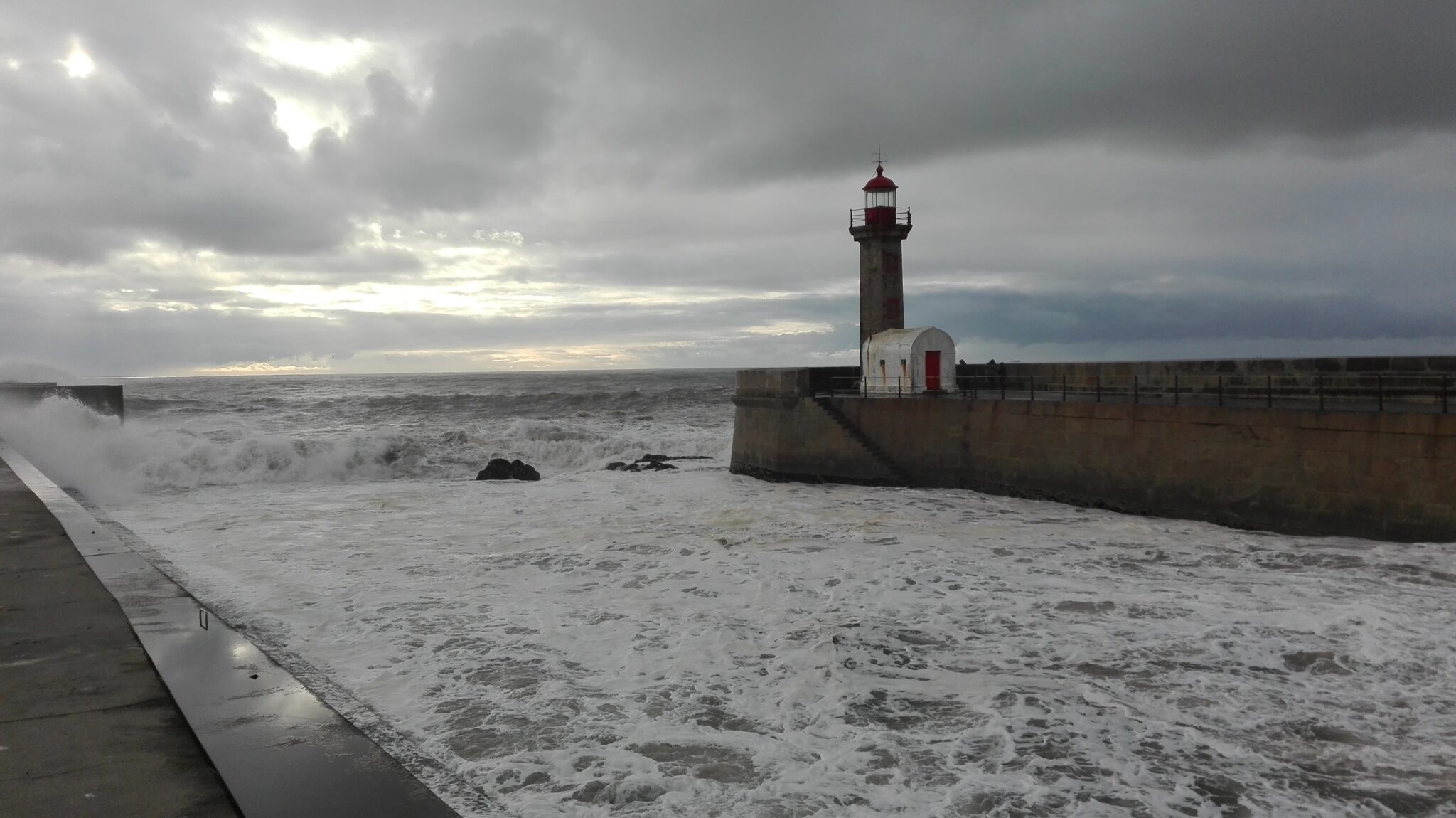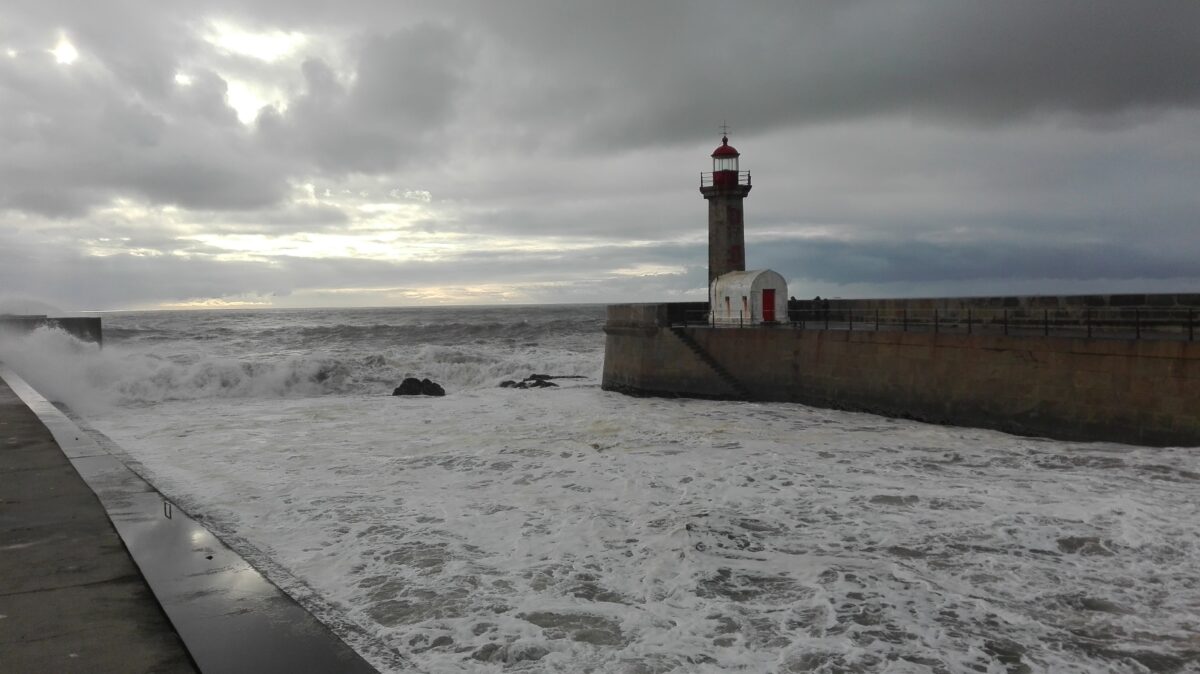 We finish the day at a seafood restaurant in a place called Matosinhos, Porto's main beach town. There isn't much going on here at this time of year (late January), but we find a great little seafood restaurant and sit down for a meal of bacalhau (salted cod), sardinhas (sardines) and other Portuguese specialties.
The economic situation certainly makes things cheaper for travellers here, compared with other European cities, and we eat a wonderful seafood meal and a bottle of wine for around 40 EUR in total.
As our weekend in Porto draws to a close, I wonder about the future of Portugal's second biggest city. Will people one-day return to this beautiful decaying city and breathe life into it's derelict buildings? Or will it continue to become a city tinged with sadness, a living history of ancient and modern times intertwined?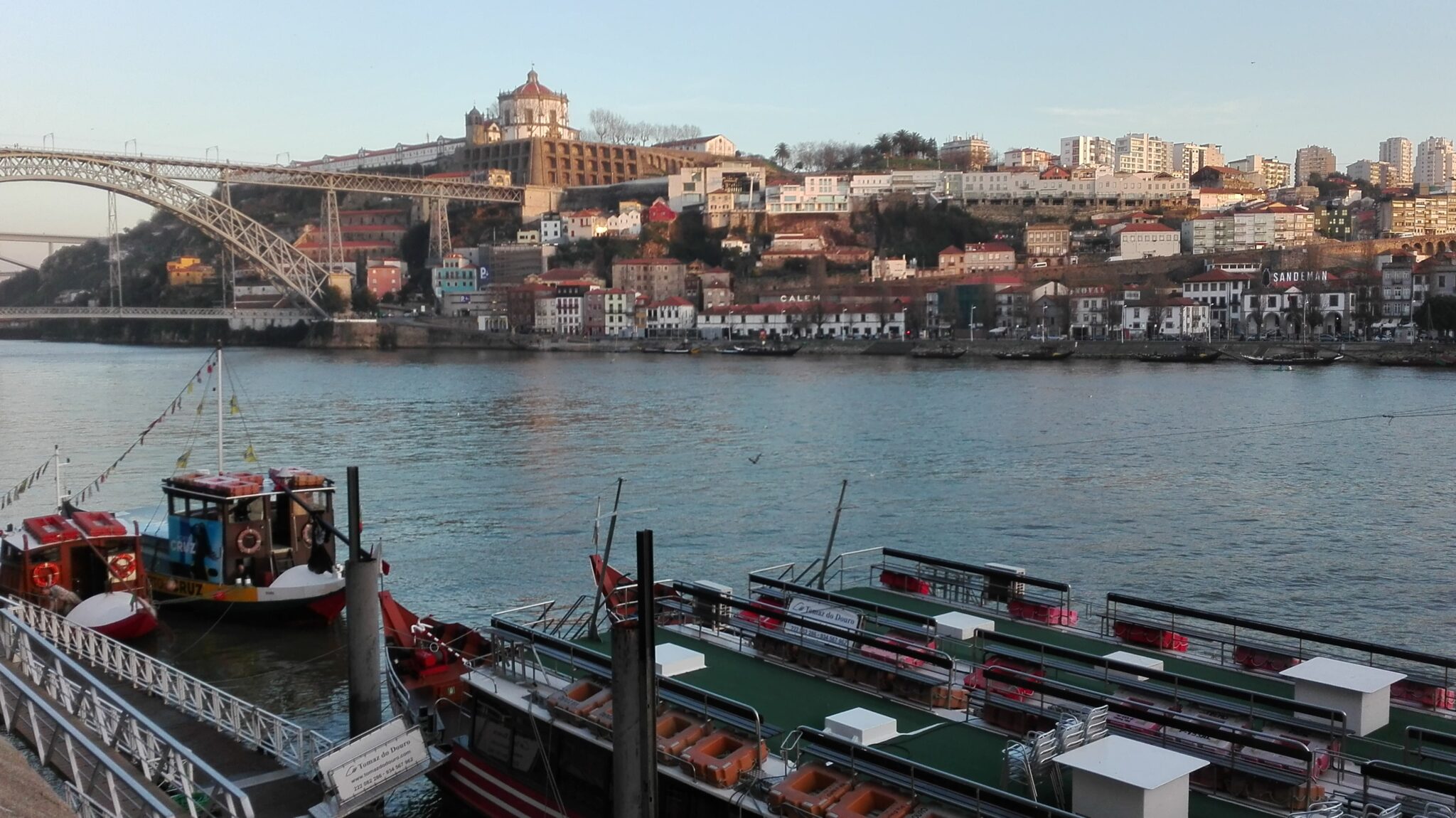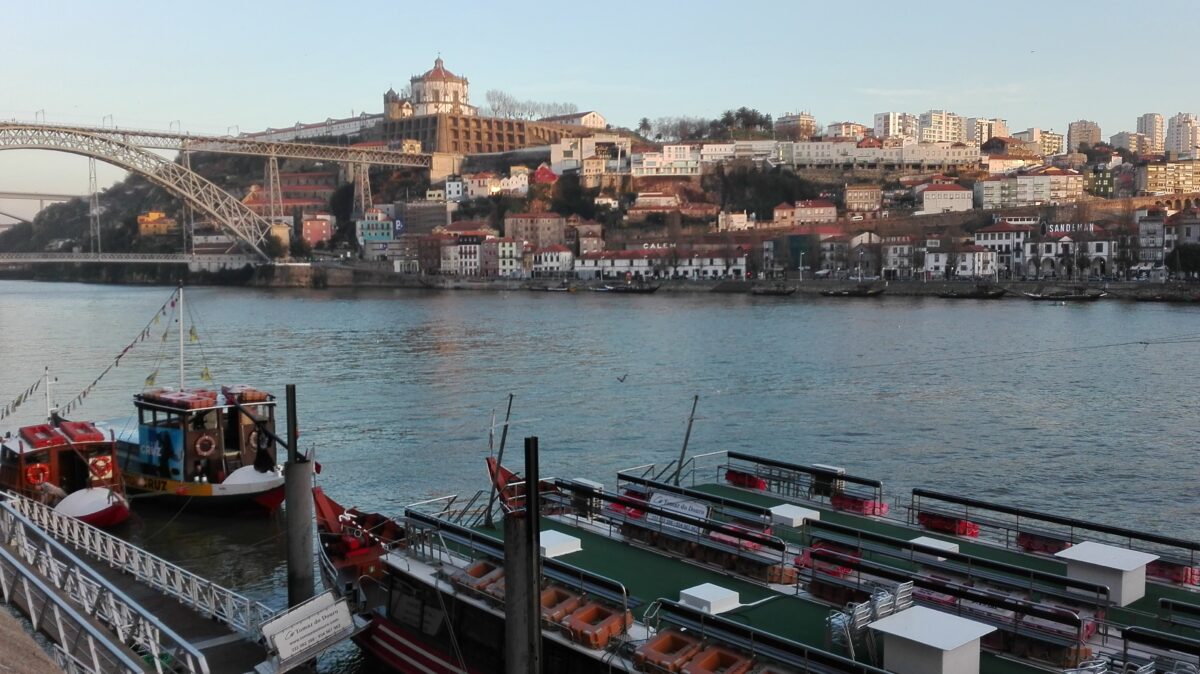 ---
Where to stay in Porto, Portugal?
If you're on a budget, there are some great places to stay in Porto. You can find a dorm bed for as cheap as 13 EUR and private rooms start around 40 EUR. Here are some of our top picks located in the centre of the city!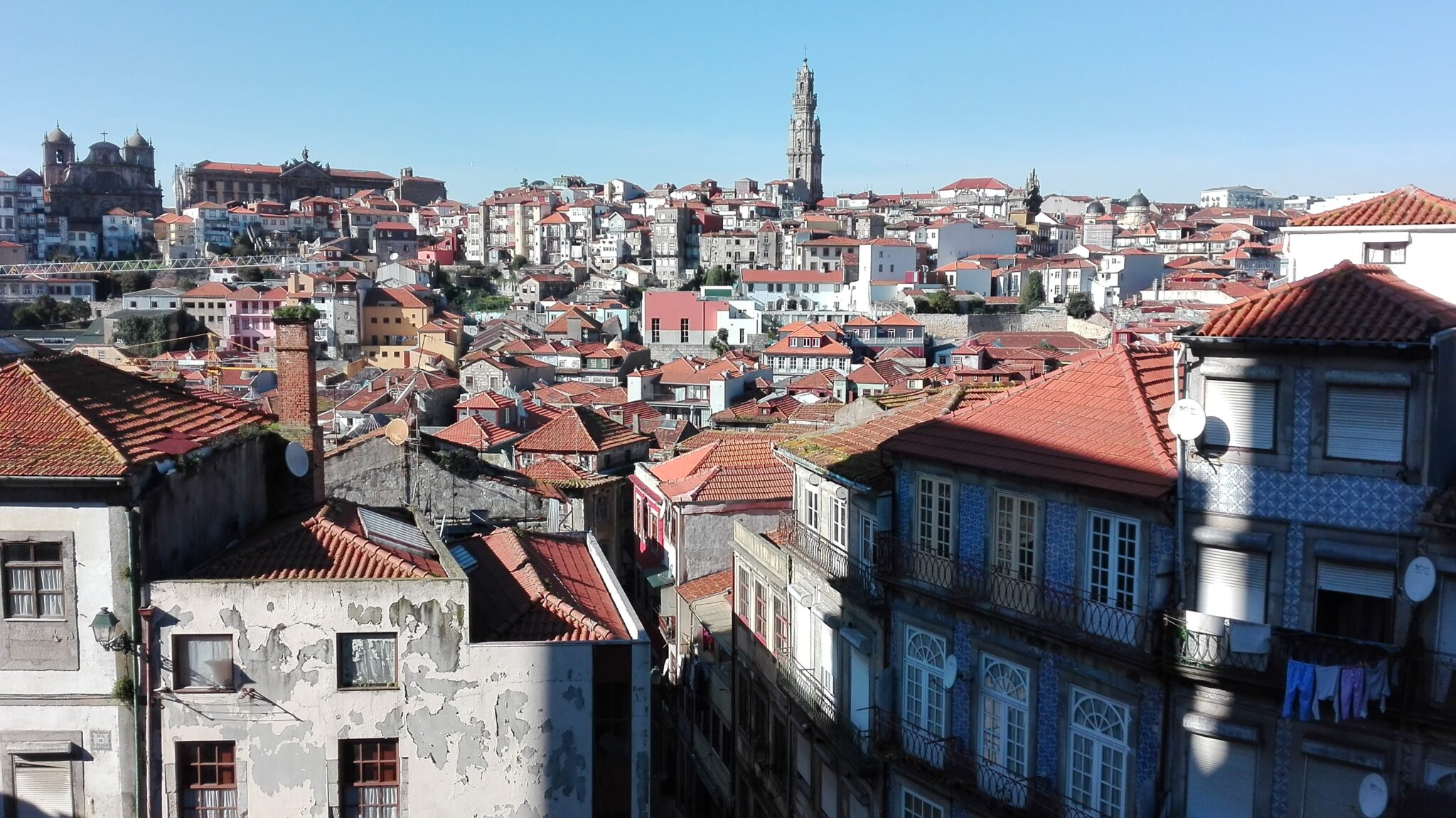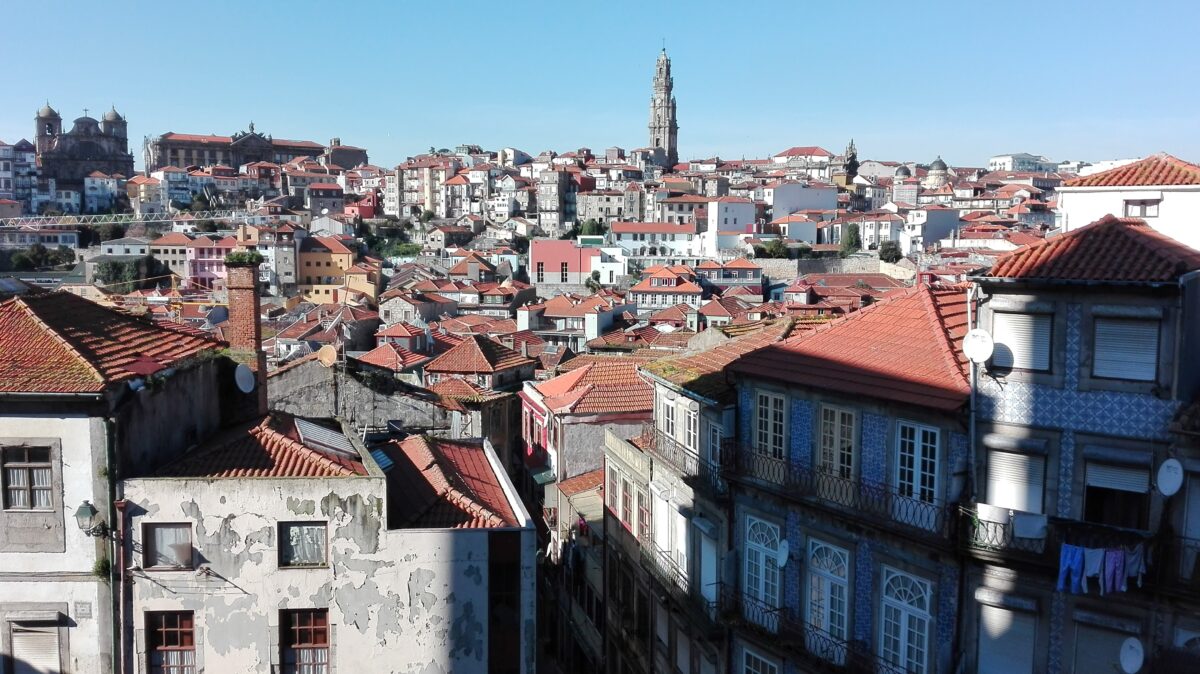 Being Porto Hostel – A clean, bright and well designed hostel that's super friendly and welcoming. Located in the heart of the city just 100 metres from Ferreira Borges Market and 200 metres from Palacio da Bolsa. Dorm rooms cost just 15 EUR and a private room with private bathroom starts at 40 EUR. Free and filling breakfast, great views from the second floor and knowledgeable staff make this our top pick for budget stay in Porto.
Porto Spot Hostel – Another comfortable and cosy place with a central location, a dorm bed at Porto Spot Hostel will set you back 18 EUR per night (or 51 EUR for a double or twin room). Free breakfast, lots of common spaces and a cute garden to relax after a day of sightseeing (or urbex!).
Selina Porto – Located just a short walk away from the famous Harry Potter book store this modern hostel is a fun, sociable and central place to stay with a big outside bar area. Dorm beds start at 18 EUR per night and privates start at 65 EUR. Breakfast and daily room cleaning included.
The Poets Inn – If you're looking for a cute guesthouse rather than a hostel, this renovated old house is a great choice in a central location in Porto. Big rooms decorated in vintage style, relaxing common areas and a hearty breakfast included. A budget double room with shared bathroom costs 37 EUR or 47 EUR for attached bathroom. All spaces are kept super clean.
Where did you stay in Porto?
Nikki Scott is the founder & editor of a series of websites focused on independent travel; South East Asia, South America and Europe Backpacker. She spent her early 20s wearing flip flops and backpacking around Asia, then swapped them for hiking boots as she trod the Gringo Trail of Latin America. She is currently based in Granada, in the South of Spain with her life and business partner, Dave.