Fondue, chocolate and a world-famous financial banking district. Those are main things that come to mind when foreigners think of Switzerland and it's largest city, Zürich.
Located in Northern Switzerland, the city hugs the shores of Lake Zürich and due to its architecture, abundance of green space and fresh air, is considered one of the most beautiful and liveable cities in Europe.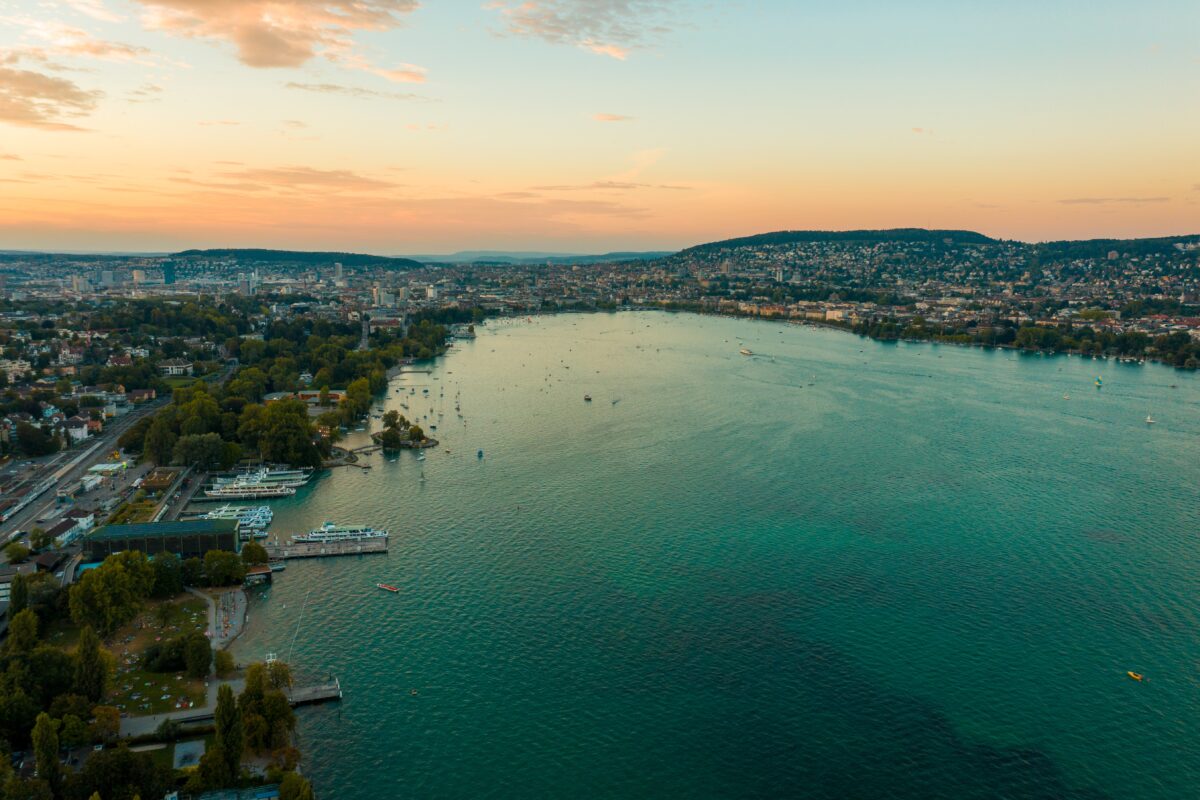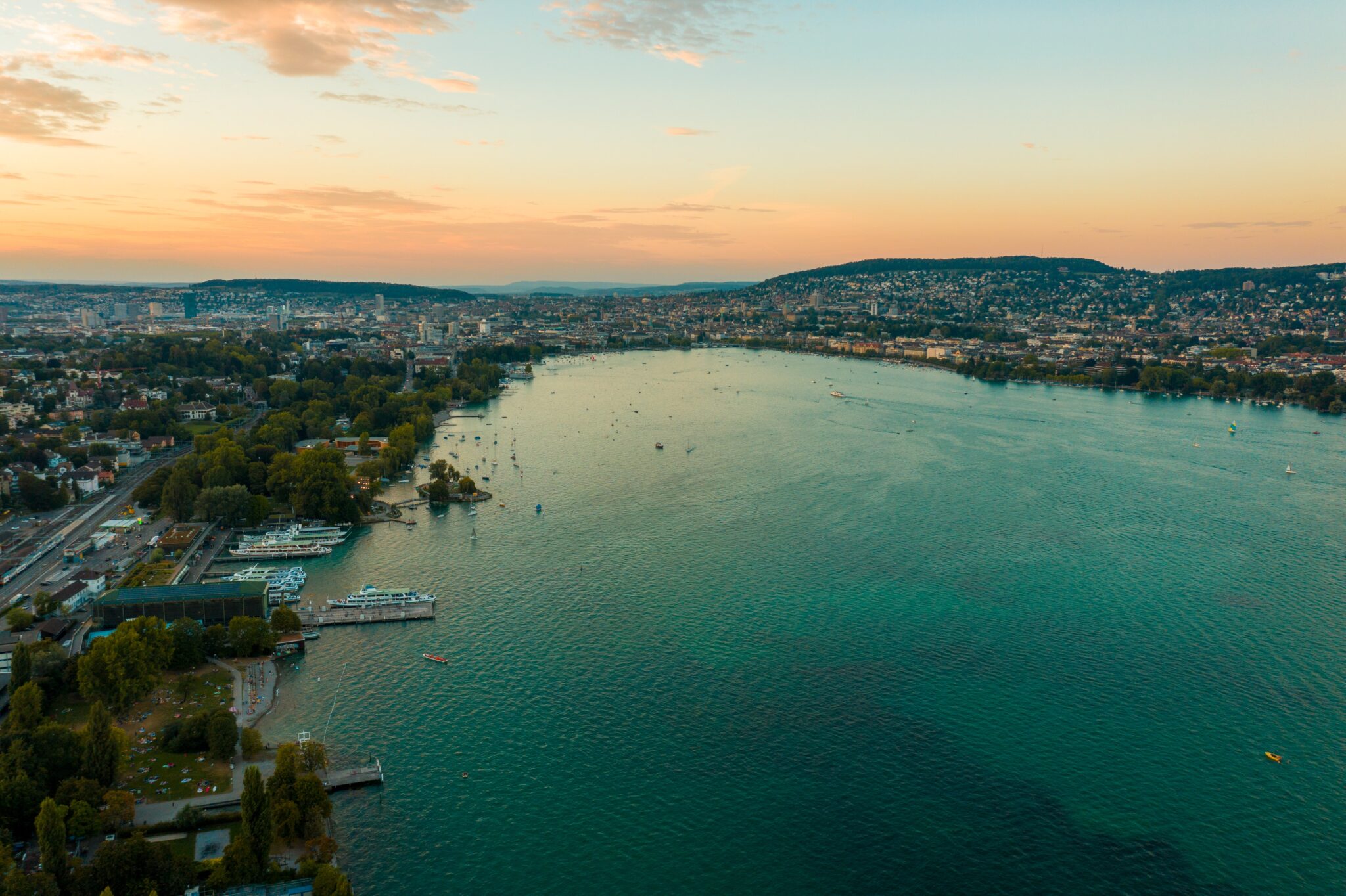 Yet Zurich is not such a popular tourist destination like many other cities in Europe and it's rarely mentioned in backpacking circles. The reason? Let's not beat about the bush here – the city is damn expensive! Along with New York, Hong Kong and Singapore, Zürich is frequently listed as one of the most expensive cities in the world! (Yet, Paris also makes this list and hoards of backpackers visit there each year…)
So, when a rum and coke in a bar is $20 US and a standard dorm bed at a hostel starts at $50 US (a cheap hotel room is under $350 US!)… you do have to be crafty with your spending to enjoy one of Europe's coolest cities. But hey, perfection has a price!
So, is Zürich really worth the price tag?
Here are 10 reasons why I think that you won't regret a visit to this fascinating, unique and beautiful European city! Read on and make your own mind up…
1. The tallest buildings are churches, cathedrals and clock towers
Zürich is a rarity among the major financial hubs of the world (like New York, London and Hong Kong) because the city isn't congested with skyscrapers and looming high rises. It's been able to preserve all the charm you crave in a European city with beautiful and historical architecture – without the overhanging modernity.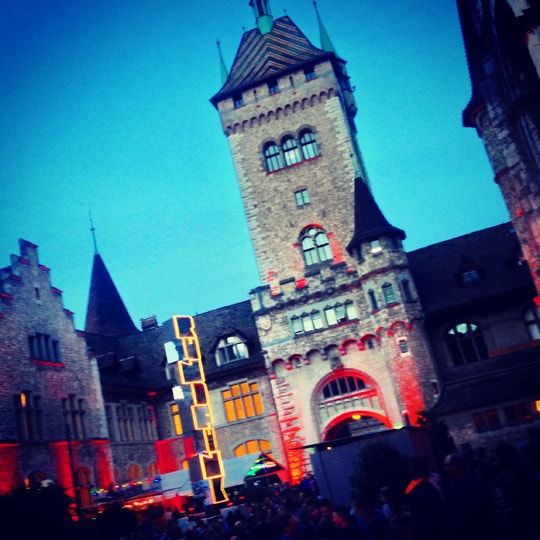 2. The public transport is incredible
The pedestrian friendliness you want from a European city is evident throughout all of Zürich. Then add on the efficiency of the city's trains, trams, buses and incredible networks and pathways for bicycling (including free city bike and e-bike rentals!) and you can get anywhere in a snap!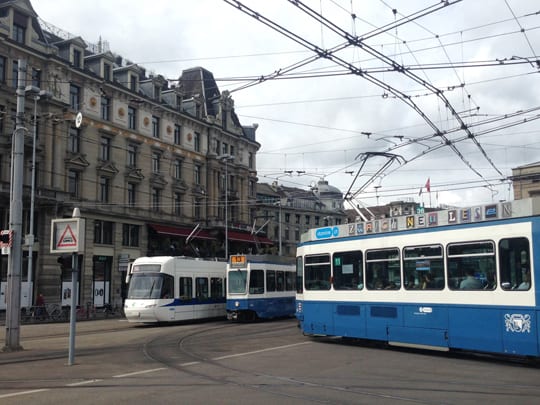 3. You can swim and tube down all the city's rivers and canals
In the summer, it doesn't matter if it's a weekend or after a work day, the people of Zürich will strip down to swim or float in a tube down the city's many different river channels of super clean glacial water. (The locals even have their own system to surf in the canals!) You couldn't swim in most city rivers on account of the pollution!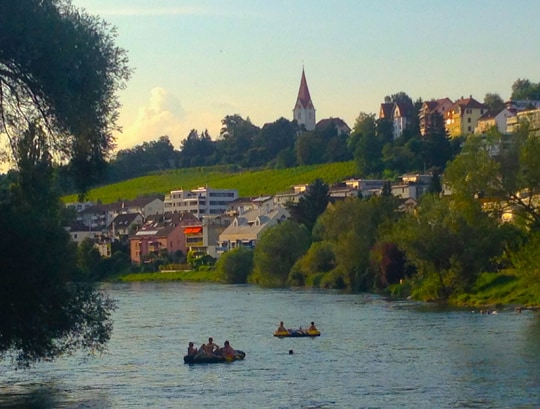 4. There are countless parks to hang out, barbecue and drink in
The Swiss love being outside whenever possible and Zürich showcases that perfectly with its abundance of public parks, gardens, open grassy areas, communal gas barbecues and free drinking fountains with their continuous flow of fresh water from the Alps. (Let's not forget the glorious European custom to openly consume alcohol in public. Not being able to drink a bottle of wine in a park at sunset might be the greatest human leisure you are denied in North America.)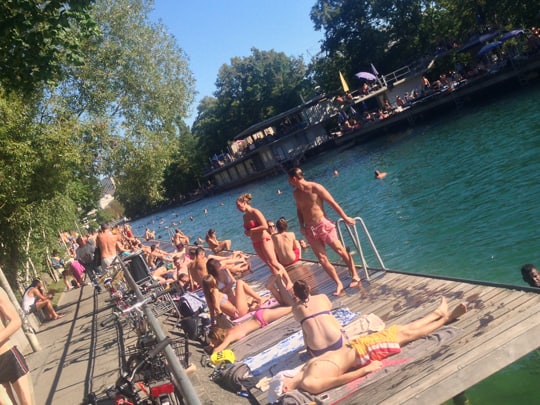 5. Zürich hosts the world's biggest party and rave parade.
Work hard and party harder is the way of life for most locals in Zürich. The nightlife and DJ scene in the city is ready to rival Berlin, Paris or London. Plus in August, the entire city gets together to host the fabulous Zürich Street Parade, also known as the biggest party and rave parade in the world! The festival encompasses over 100 stages and a million ravers take over the downtown area and the financial district, all day and night.
*Side note: Zürich also has free drug testing in the city during their major festivals. Full credit needs to be given to the Swiss government for embracing the 21st century and providing open information, education and communication to ensure that its people stay safe.
6. It's only an hour drive or train away to the Alps
Regardless what time of year, there is skiing, hiking, biking and sightseeing just a stone's throw from Zurich. Head to some of the most famous and beautiful mountains in the world… that's right, the Swiss Alps are located right in Zürich's backyard. To get to the Alps from Zürich, the best way is to catch a Swiss Railways train to Airolo which takes 2 hours and 15 minutes.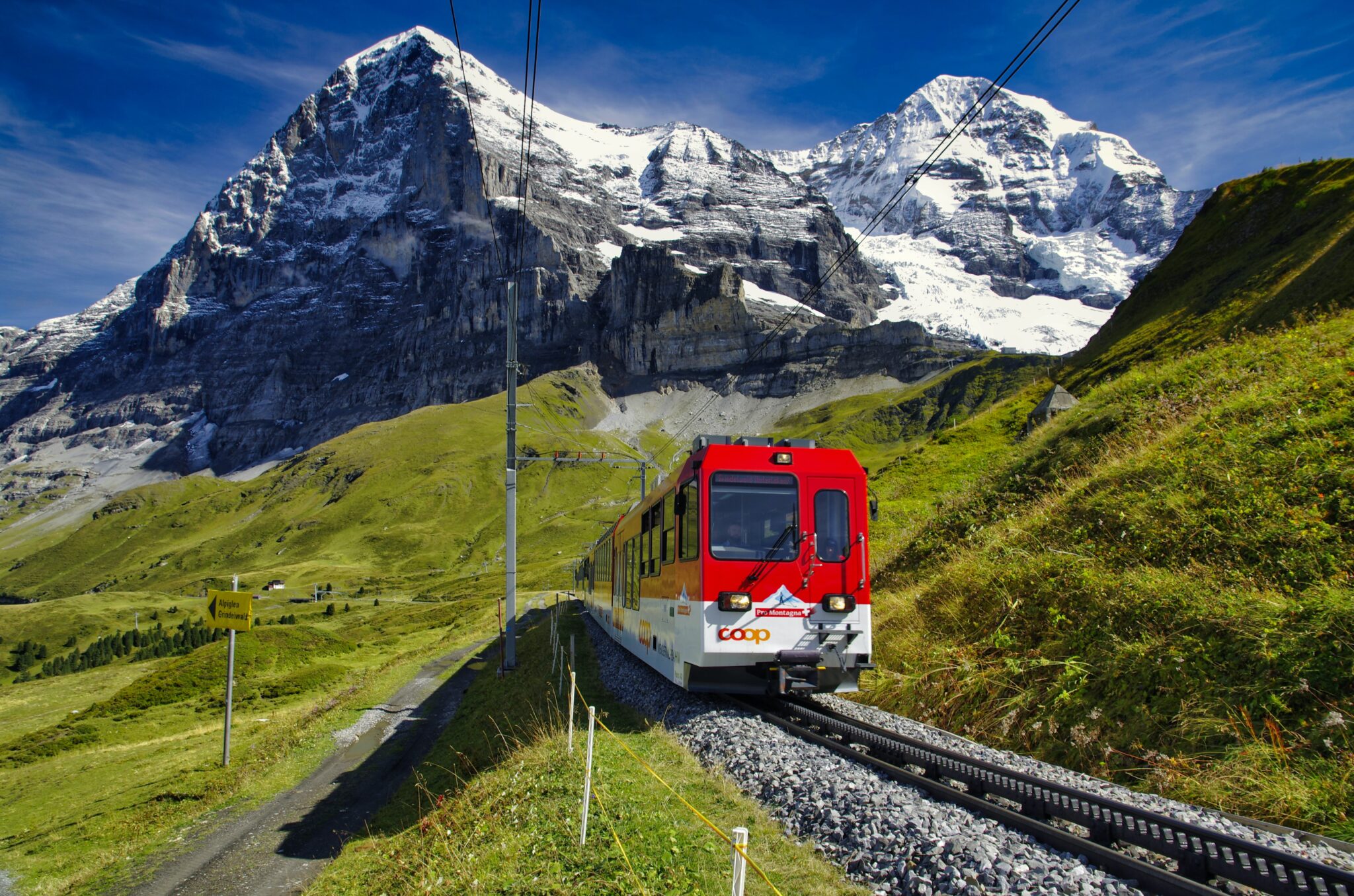 7. Swiss people are beautiful
There must be something in that fresh air and clean water…
*Side note: There is also a lot of kissing. As beautiful a welcome and tradition as it is, the Swiss custom to kiss three times on the cheeks is a tad overkill in my opinion – especially when it takes 20 minutes of introductions and imposed cheek smacking with a big group!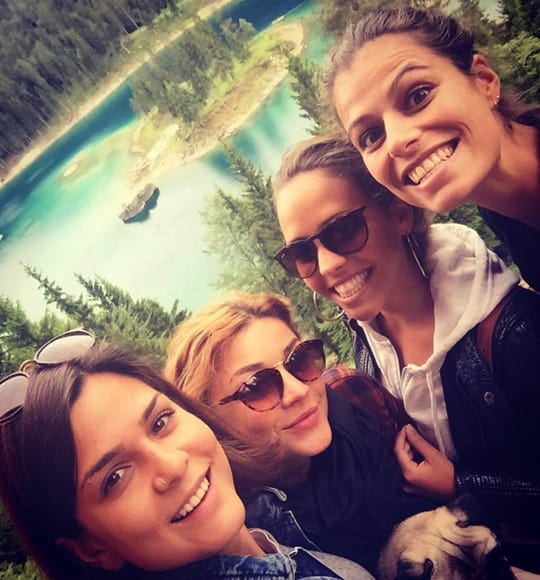 8. Zürich is modern, hip and full of hidden gems
Your choice of quirky metropolitan options are endless in Zürich. Whether you want to go shopping in boutiques built into a train bridge, eat out on a patio made of old cargo containers, or hit up a nightly rave in a castle…there is no shortage of creative ways in which the people of Zürich have fun.
9. Zürich isn't crowded by hordes of tourists
It might not make the bucket list for travellers and backpackers like Paris, Rome or Prague…but then Zürich doesn't make you feel stuck in a tourist trap, someone's stupid selfie, or make it difficult to actually find locals to talk with.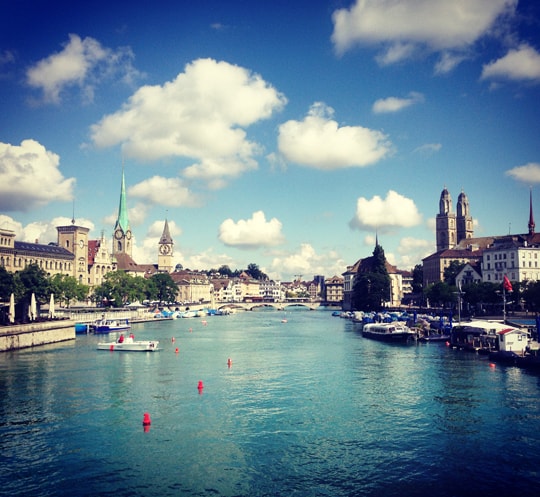 10. Zürich is in the heart of Europe
Surrounded by four countries (Germany, France, Italy, and Austria) and with four official national languages (German, French, Italian and Romansh) Zürich has ample culture to tap into. It also makes visiting another country as simple as taking a short trip by train or bus in any direction!
So, have I convinced you to visit Zürich? Tell us in the comments!
Tschüss! (See you later in Swiss-German)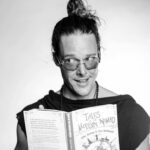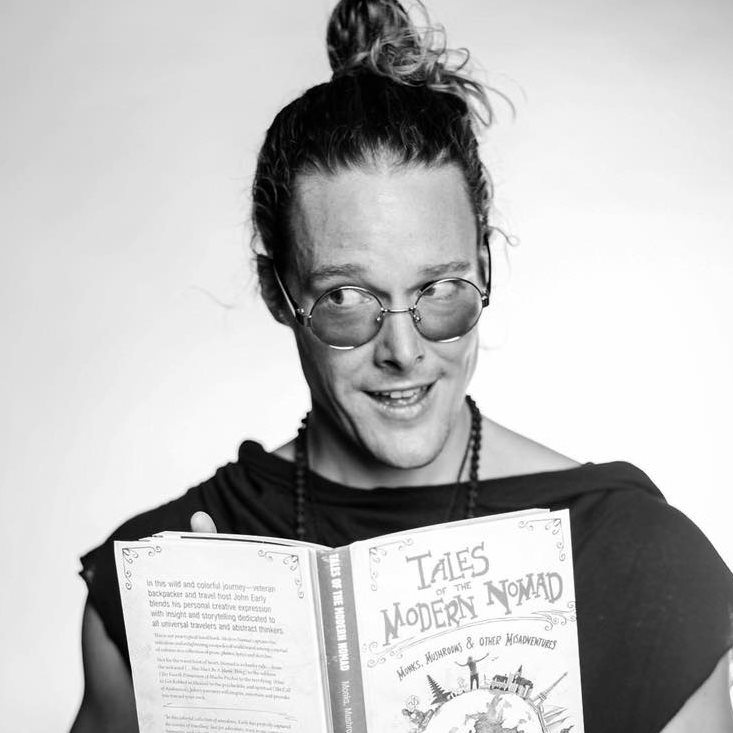 John Early is a backpacker, writer and musician who has explored Southeast Asia, South America and Europe. He has self-published a crazy travel book: Tales Of The Modern Nomad – Monks, Mushrooms & Other Misadventures, a wild ride through over 30 countries via stories, prose, poetry and quotes. He is the co-founder of Momentom Collective, an international community of yogis, artists and thought leaders, in Nicaragua.