You can forget the $1 dollar bowls of noodles and $3 dollar a night dorm rooms that you enjoyed whilst backpacking in Southeast Asia! Backpacking through Europe will empty your pockets almost as fast as a pickpocket on the metro in Barcelona (seriously watch out for that!). So it is possible to travel Europe cheaply?
Well, don't write off the whole continent just yet! Europe is filled with surprising cultural and environmental treasures that are well worth experiencing in your lifetime.. and, with a little planning, it is 100% possible to travel Europe on a budget! You just have to know the tricks of how to eat, drink, sleep and explore as the locals do!
So, without further ado, here are 30 ways to help you backpack around Europe on the cheap!
---
Read more: (opens in new tab)
---
30 Tips for How to Travel Europe on a Budget
1. Buy Food from Local Shops & Supermarkets
Instead of splurging on expensive gourmet meals at Michelin starred restaurants and designer flat whites in trendy coffee shops, try the local markets, supermarkets and delis where they sell organic fruits, vegetables, fresh bread and sandwiches. And whilst you're there, try asking the seller how they would cook those ingredients! This way, you can experience the authentic flavours of the destination just as the locals enjoy them. Healthier for your body and your travel wallet!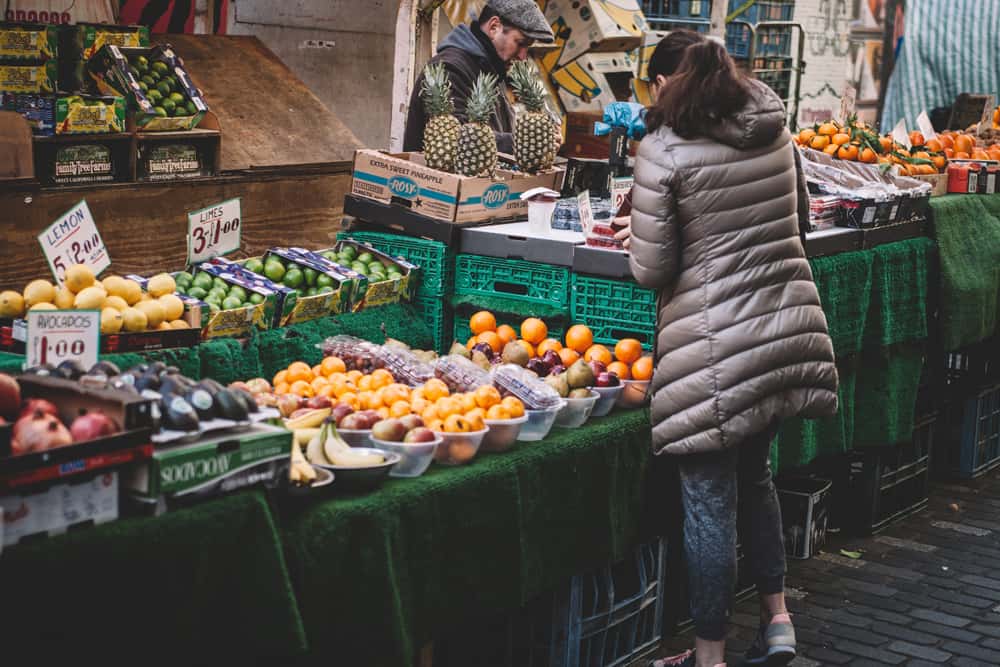 2. Have Lots of Picnics
Go enjoy the many benches and parks that Europe is famous for. Buy a cheap bottle of wine, get some cheese, a baguette, some cured meat and VOILA, an instant gourmet picnic. I did this almost everywhere in Europe and surprisingly found myself enjoying the slow paced style of eating while people watching. Not only did this save me a lot of money, it also allowed me to take in my surroundings and really enjoy where I was.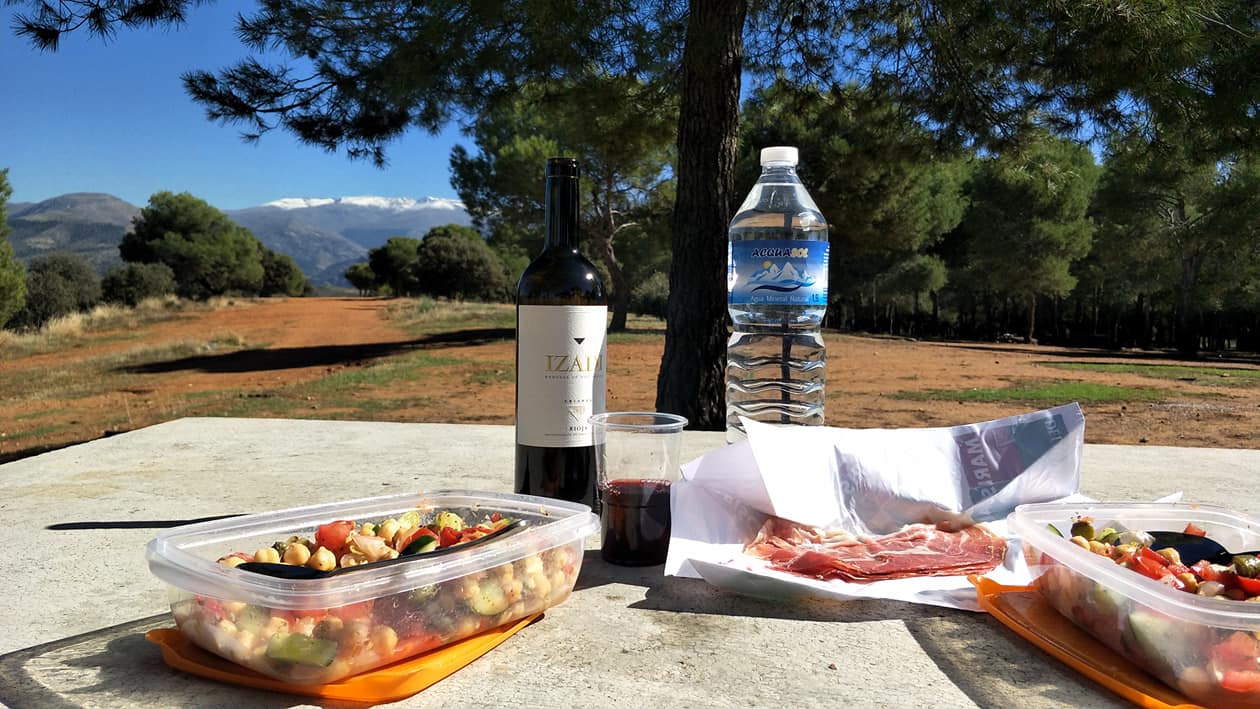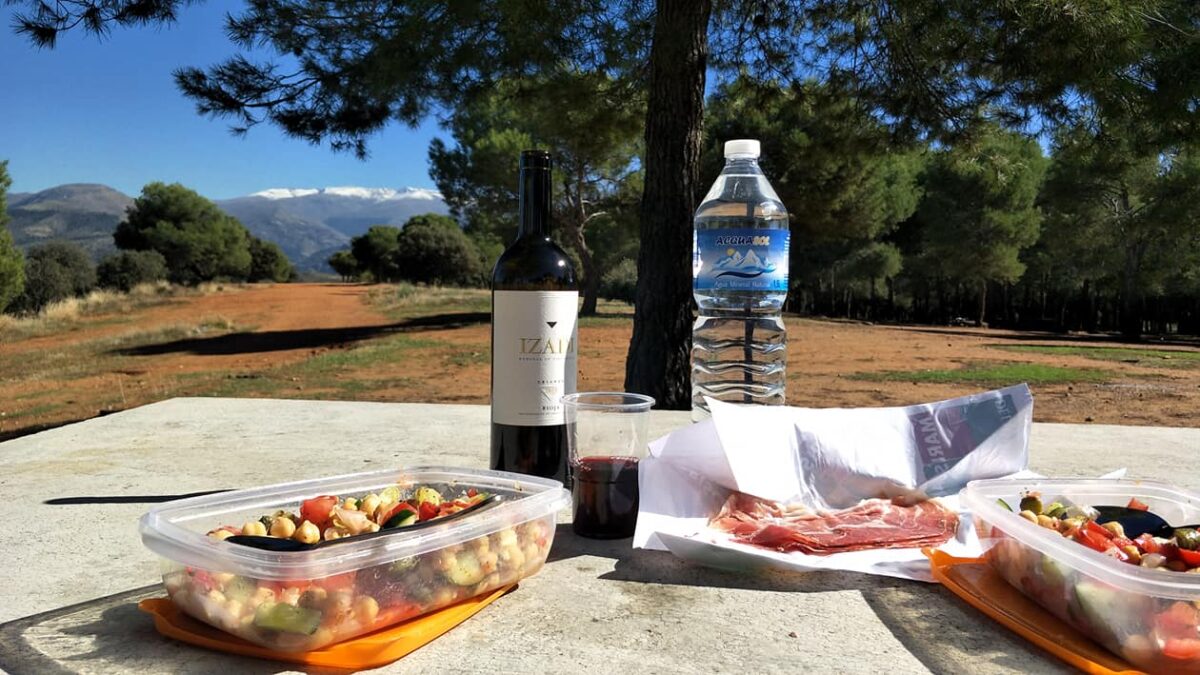 3. Eat at Small Local Cafes
You'll be glad to know that most destinations in Europe offer affordable yet delicious local fare which you can find in sandwich shops, street markets and small local cafés and restaurants. Lift your head up from your phone and ask a stranger for their cheap and cheerful recommendations! You'll avoid the 'tourist tax' and likely discover some amazing, authentic, off-the-beaten track spots. In the UK for example, you can get a cooked English (or Scottish!) breakfast for a couple of pounds that will set you up for the rest of the day!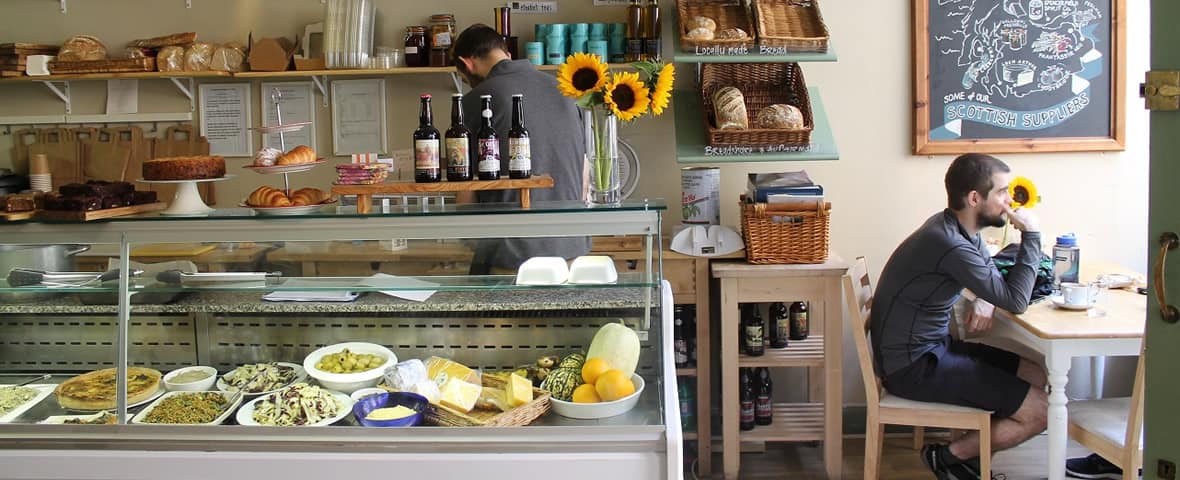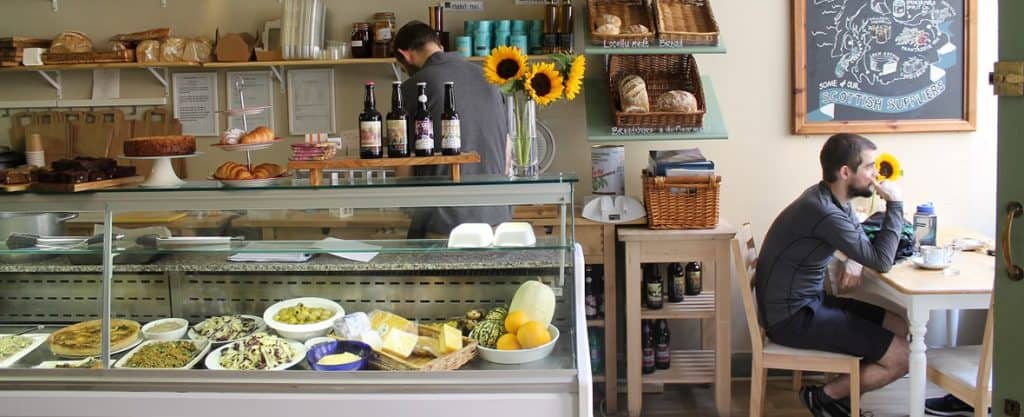 4. Take Advantage of the Lunchtime 'Menu'
In Mediterranean countries, lunch is the main meal of the day. Locals take a few hours off around 2-5pm to take full advantage of this wonderful, sociable event – that pretty much always includes a glass of wine or beer! You'll find restaurants across Spain, Portugal, Italy and Greece serving a three course meal: starter, main course and dessert, usually with a glass of wine, water and some bread for around 10 EUR. (The price can range from as little as 6 EUR to up to 30 EUR, but the average is 10-15 EUR.)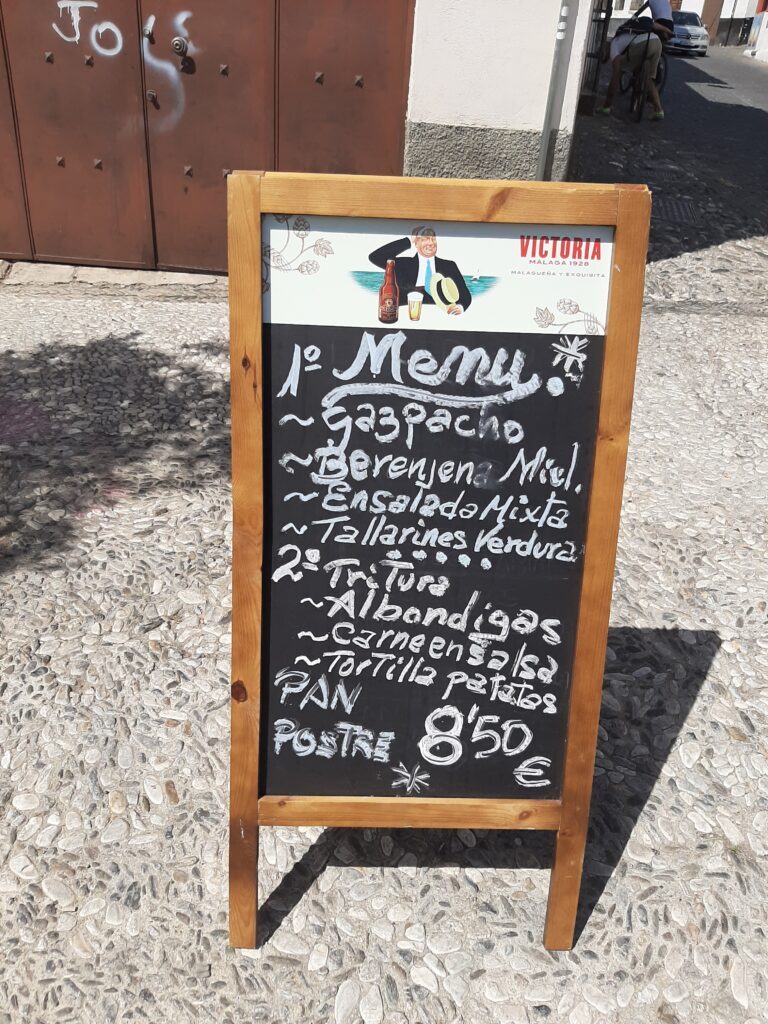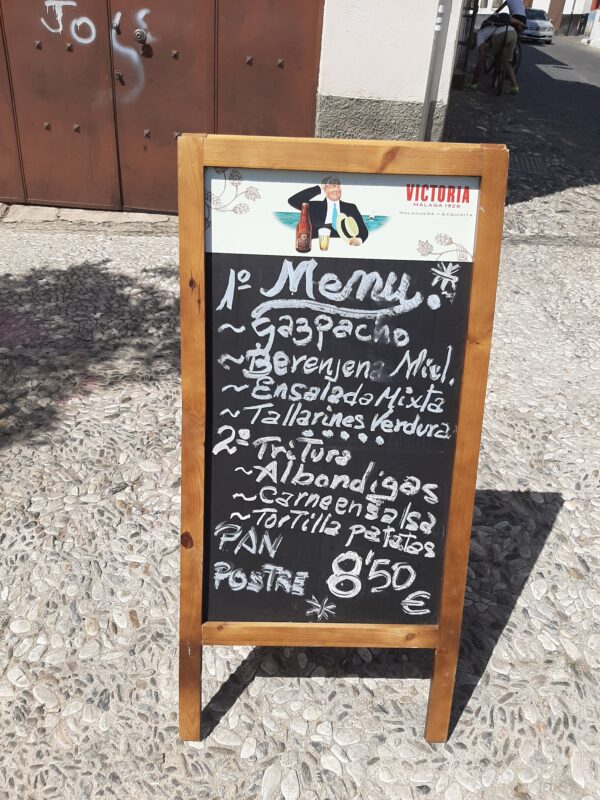 As a traveller, you should definitely take advantage of these 'menus' because of both the value for money and the cultural experience! Do like the Mediterraneans do and make lunch your main meal of the day. Look out for menu boards in towns, villages and cities… You'll be surprised how often they pop up!
5. Stay Just Outside Famous Destinations
As an alternative to the usual famous destinations with expensive 5-star hotels, go off the beaten path (just slightly!) and search for more affordable accommodation that is not far away from the city/town/destination that you want to visit. For example, do you want to travel to Barcelona? Consider staying just outside of the city in the town of Sitges or Vilanova I La Geltru and you may find much better deals on hotels! You're just a half an hour train ride away from the city and you get to absorb the atmosphere of a more local side of the country.
6. Travel in the Off-Season
Often, people shy away from the words off season, thinking it's immediately associated with bad weather. On the other hand, visiting a place during off season can provide you with more intimate experience. Not only are there less crowds during off season, hotels are more likely to have lower prices which helps save you some money. A lot of hospitality groups feel the pressure to fill their rooms as demand decreases during the winter off-season, so they'll offer deals that you wouldn't find during the peak season. Travelling to destinations during the off season or shoulder season means less crowded streets, more accommodating restaurants, greater attention to detail paid to you as a guest, and even the locals are more congenial and calm during this time.
7. Stay in Hostels
As a backpacker on a budget, you can basically forget staying in hotels whilst travelling in Europe, which will cost you upward of 50 EUR a night and more like 100 EUR a night in capital cities and major tourist destinations. Much more affordable are Europe's friendly backpacker hostels where you can get a bed for around 10-20 EUR a night.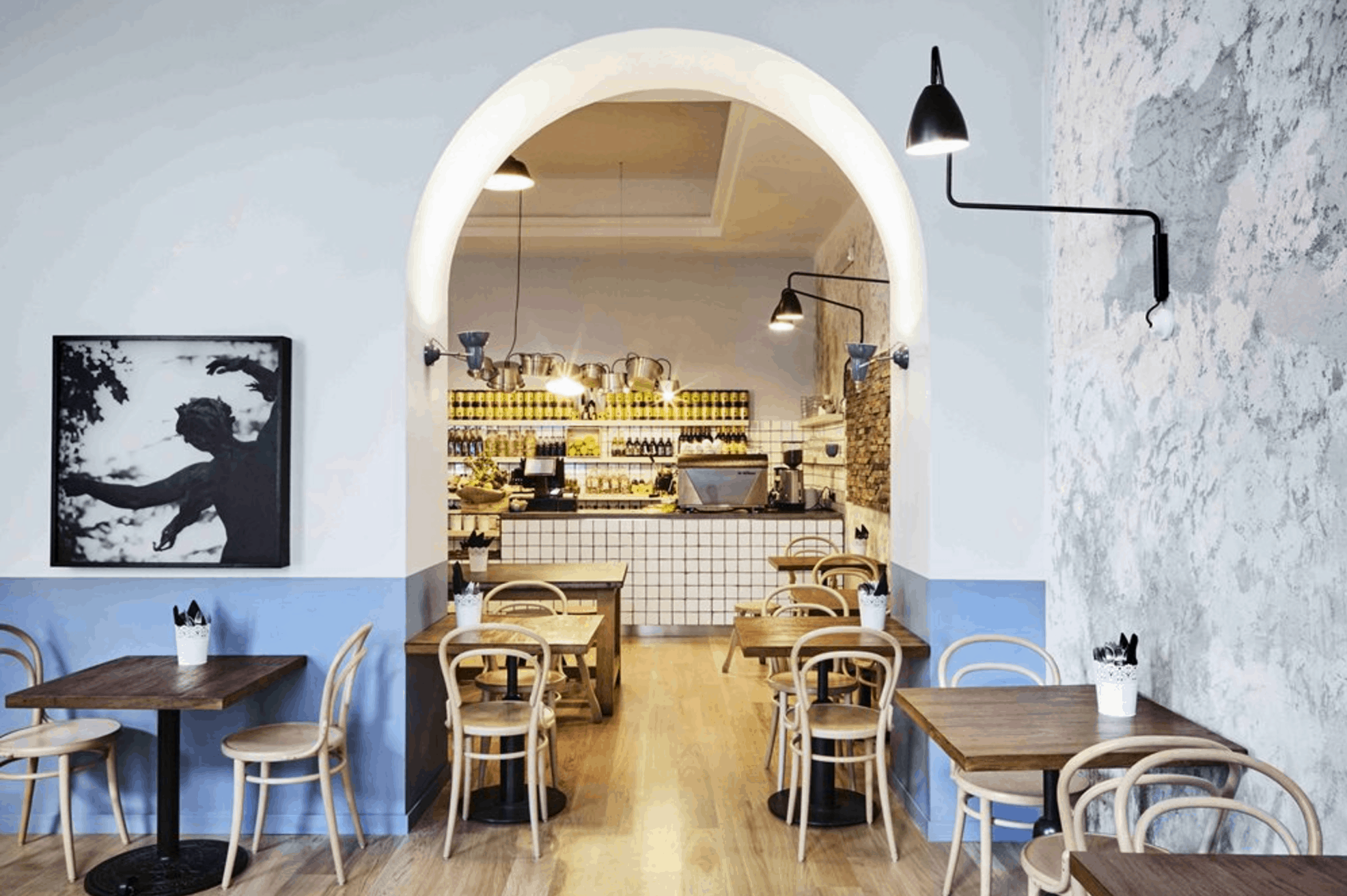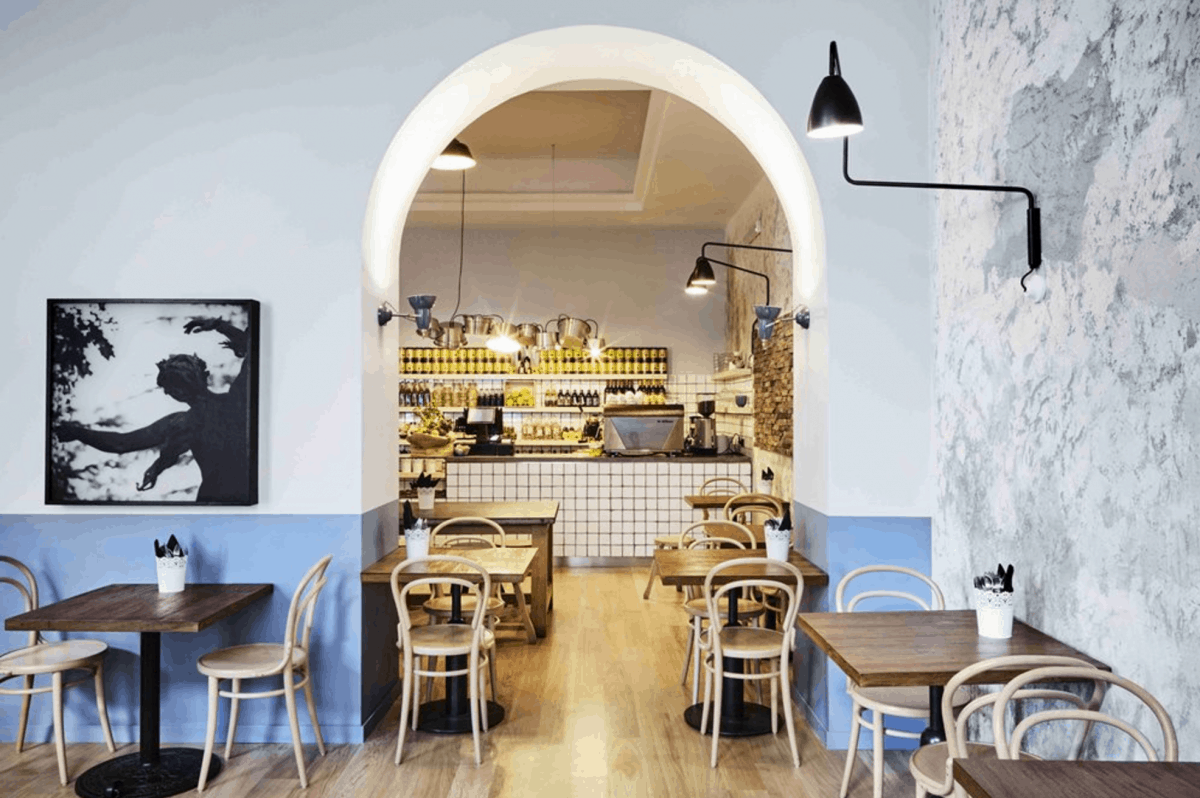 European hostels are also a great place to socialise and mix with fellow travellers. Many of them have a lively hostel bar and a weekly calendar of social events like pub quizzes, city bar crawls, free walking tours and cook-in nights to help travellers get to know each other. Check the latest hostel prices on Booking.com.
8. Make the Most of Free Hostel Breakfasts!
A classic cheapskate backpacker tip is to fill up your belly on the free hostel breakfast. Now we're not saying that you should stuff your day pack with as many pieces of white bread or those little magdalena cakes as you can (you have to be fair to the other guests), but certainly make sure you get your fair share. And, for God's sake don't get up at 11.05am and miss the breakfast 'cos you're hungover!
9. Stay with a Local
Staying at someone else's home is another great way to save on accommodation. Not only do you get a cheap place to stay, you'll also benefit from a local's advice on where to visit, how to travel and where to eat in that destination. Your first point of call is to ask around amongst your friends to see if they know someone who lives in the place that you want to visit. If that doesn't bring up any results, your next port of call is Couchsurfing!
Couchsurfing is a great way to not only meet new people, but to immerse yourself in the culture as well. I have done my fair share of couchsurfing and can genuinely say I loved every experience! From staying with an Italian girl and her family (who spoke no English) to staying with American expats living in Germany, every time has proved to be a culturally enriching experience where I not only had a place to stay but eventually gained lifelong friends! If couchsurfing isn't your thing, definitely try finding cheap room deals on Airbnb for a cheaper and more local experience than a hotel.
10. House Sit or Pet Sit
House-sitting sounds a little too good to be true, right? You get to stay in luxury abodes across Europe and all you have to do is take care of house/pet/kid (I was joking with the kid bit). Whilst you never know what type of accommodation you'll be able to land, house and pet-sitting are a real and cost-effective way to travel the world. Check out the following websites if you're interested and get yourself a profile set up sharpish: TrustedHousesitters, PetSitter and HouseSit Match.
11. Camp!
By far the cheapest way to sleep in Europe is to buy yourself a tent and sleeping bag from Decathlon and camp your way through Europe's amazing campsites. This is a great idea for the spring, summer and Autumn months, but depending on where you're going, might not be the best idea for travelling Europe in the winter. Camp sites start at around 5 EUR per person and have really good facilities such as showers, common rooms and restaurants. If you're feeling adventurous you can try wild camping, but make sure you check if it is legal in the area that you're travelling as it's not permitted in some parts of Europe.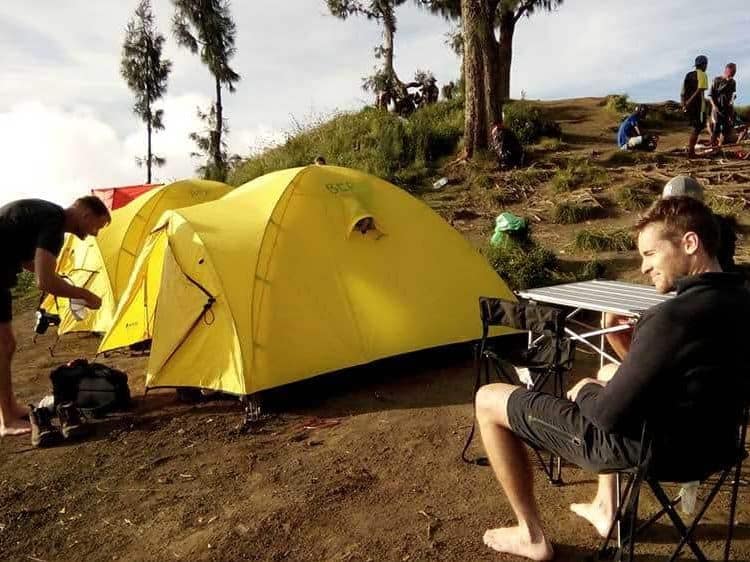 12. Go East
It's a hell of a lot cheaper to travel in Eastern Europe than Western Europe! Why not go and explore the sights of Budapest, Prague, Poland, Latvia and Hungary instead of France, Italy and Spain… countries where affordable luxury really is a thing!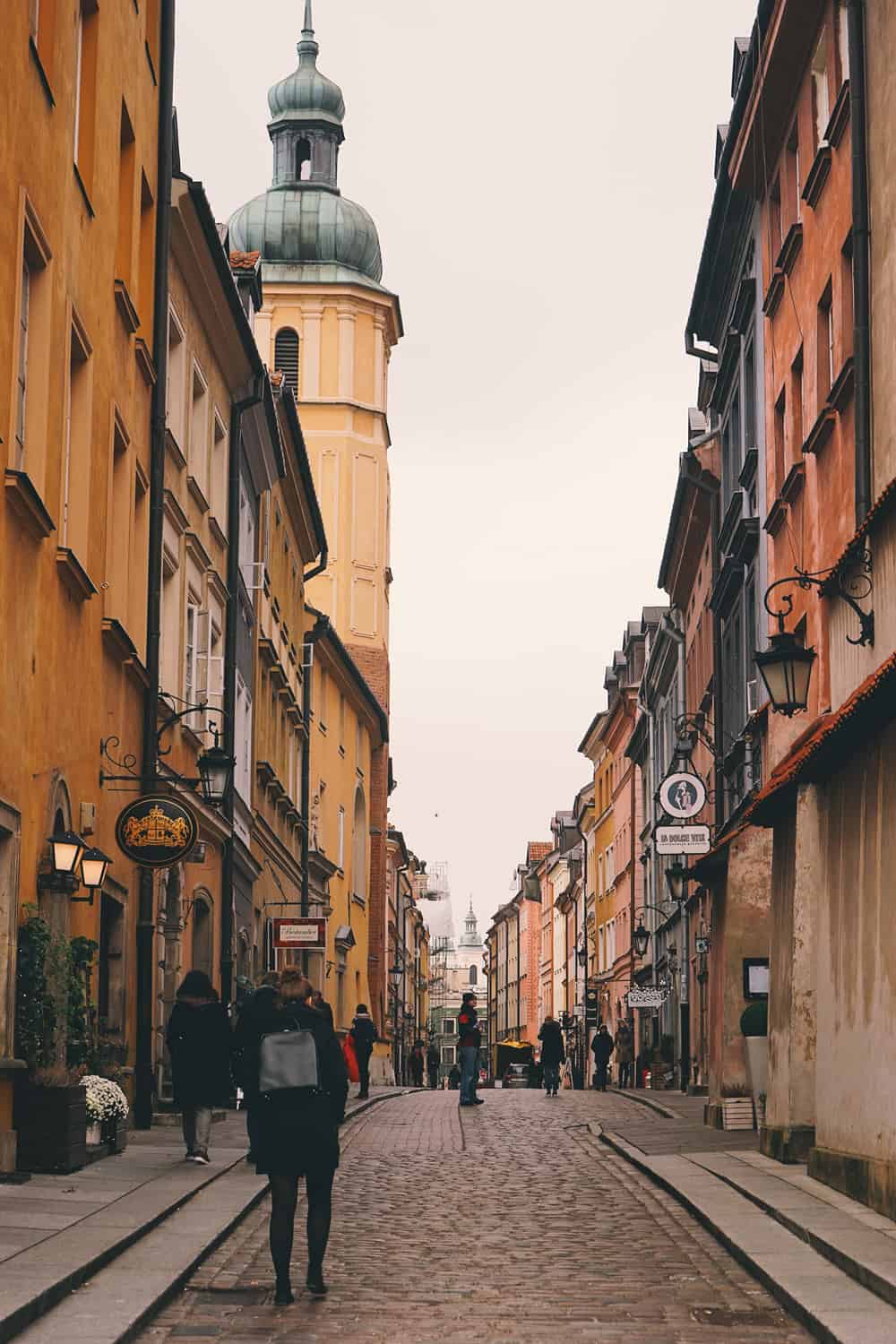 13. Enjoy Free Walking Tours
Nowadays, there is no shortage of free walking tours in most large European cities. These can be straight up walking tours, or more specialised tours that focus on the street art or history of an a place. You have companies like Sandeman which offers comprehensive tours around an area. I personally love doing these tours on the very first day I arrive in a new place as it helps me get my bearings.
On an average walking tour, you get a brief lecture on the history behind each place, along with an overview of the city. In the end, all you have to do is tip your tour guide, however much you feel he or she deserves (5-10 EUR is usually average). Aside from getting a good overview of the city from someone who knows it like the back of their hand, asking the tour guides where to go and eat is the best way to ensure that you don't fall for the usual tourist traps. You'll find plenty of tours during peak season where the weather conditions are more favourable, and even in the winter months many still run.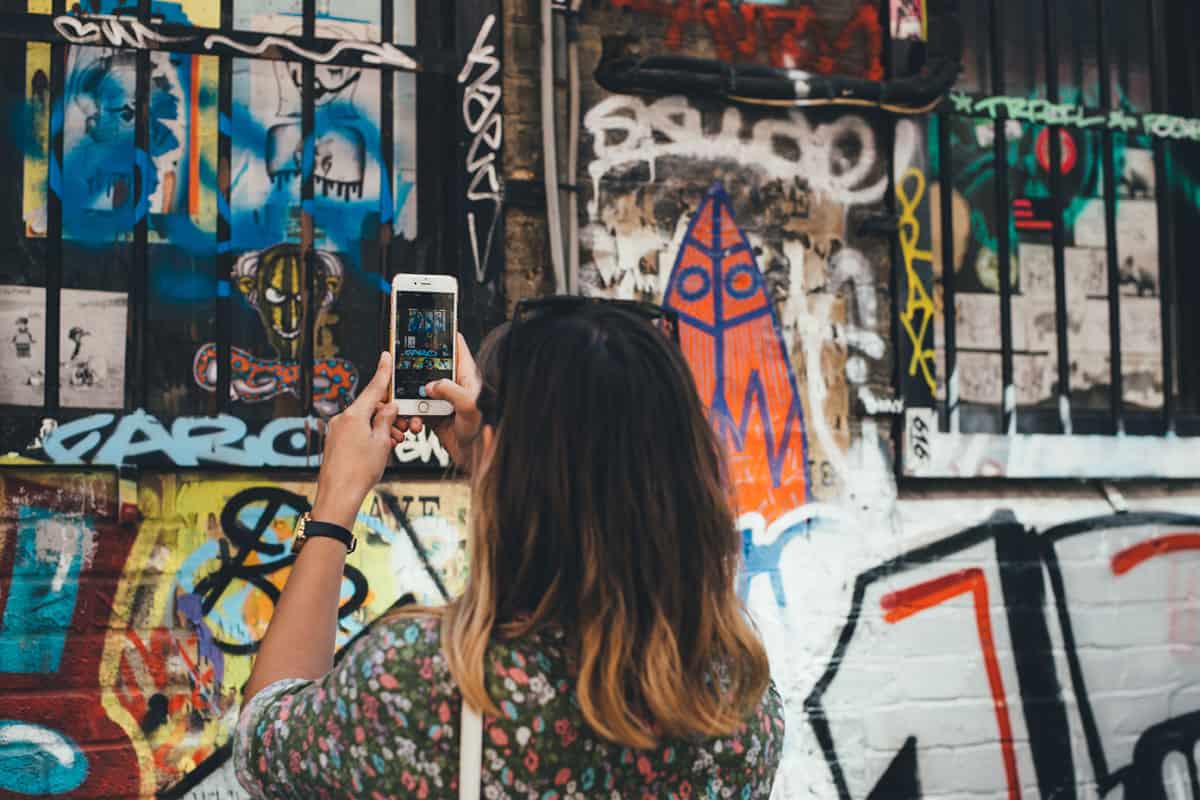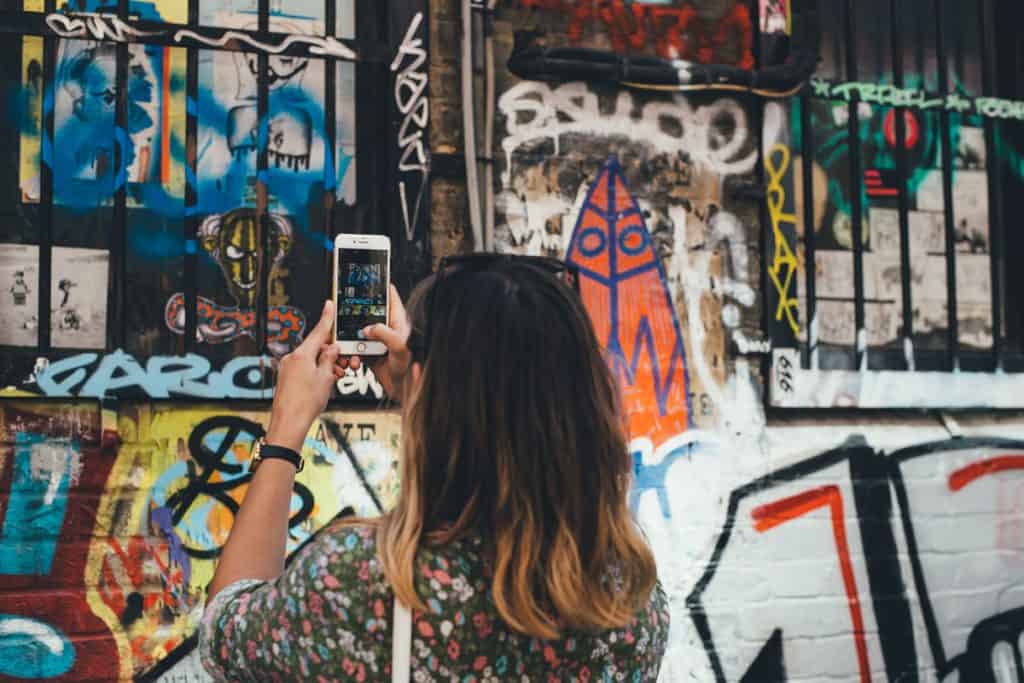 14. Get a Tourist Discount Card or City Pass
First stop, the local tourist office. Many cities offer free tourist cards or city passes to visitors, which include food discounts, travel offers and free tours and attractions. For example, the Oslo Pass is a must have when exploring Norway's expensive capital.
15. Go Sightseeing Later in the Day
Ever noticed how busy a city's attractions are during the day? People queue for hours to get in there first. Many of these attractions see the crowds disappear the hour before closing. So hold your nerve, and head there for last entry. You might even be able to get discounted tickets, not to mention you can enjoy exploring without those early morning crowds.
16. Free Museum Days
As much as wandering around and stumbling on different attractions sounds appealing, if you want to save money, make the effort to research the places you would like to visit. Museums in Europe often have designated days with no entry fees so you don't have to shell out any cash in order to enjoy the art.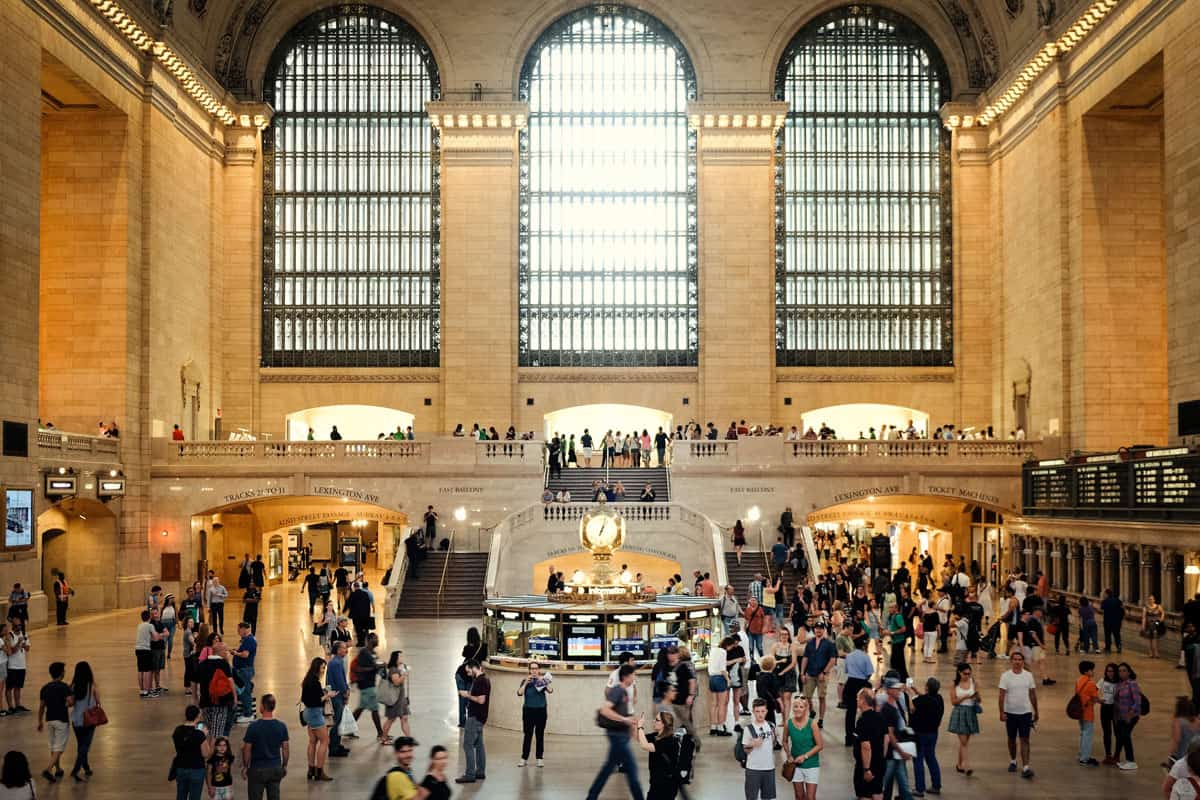 In fact, The Louvre, one of my favourite museums in the world has promos which people can take advantage of. From October to March: access to the permanent collections is free for all visitors on the first Sunday of each month. There are similar deals on museums across Europe. In Barcelona, all museums in the city are free the first Sunday of the month and Madrid also has special deals. Search 'free museums' + chosen city in Google and find out the deals for where you're heading. A little planning goes a long way in Europe!
17. Take Your Student (or Teacher!) ID
If you're a full time student make sure you get yourself an ISIC (International Student Identity Card) before you travel Europe, which can give you decent discounts on many major tourist attractions, museums and art galleries across Europe. (There are also discount cards for full-time teachers and professors. See all cards here.) Check out all the things that you can save money on here.
18. Use Cheap Buses
Long distance bus travel in Europe (unlike trains) can be so cheap you won't believe it! We once got a bus from Granada to Barcelona (885km) for 5 EUR each! We thought we had a great deal until I realised that my seat didn't recline one bit and the bus had no toilet – for a 12 hour journey! It wasn't that bad actually… we made several toilet stops along the way and we got to meet some interesting characters! Megabus is the one to go for in the UK, you can also try Eurolines and Ouibus, also known as BlaBlaBus.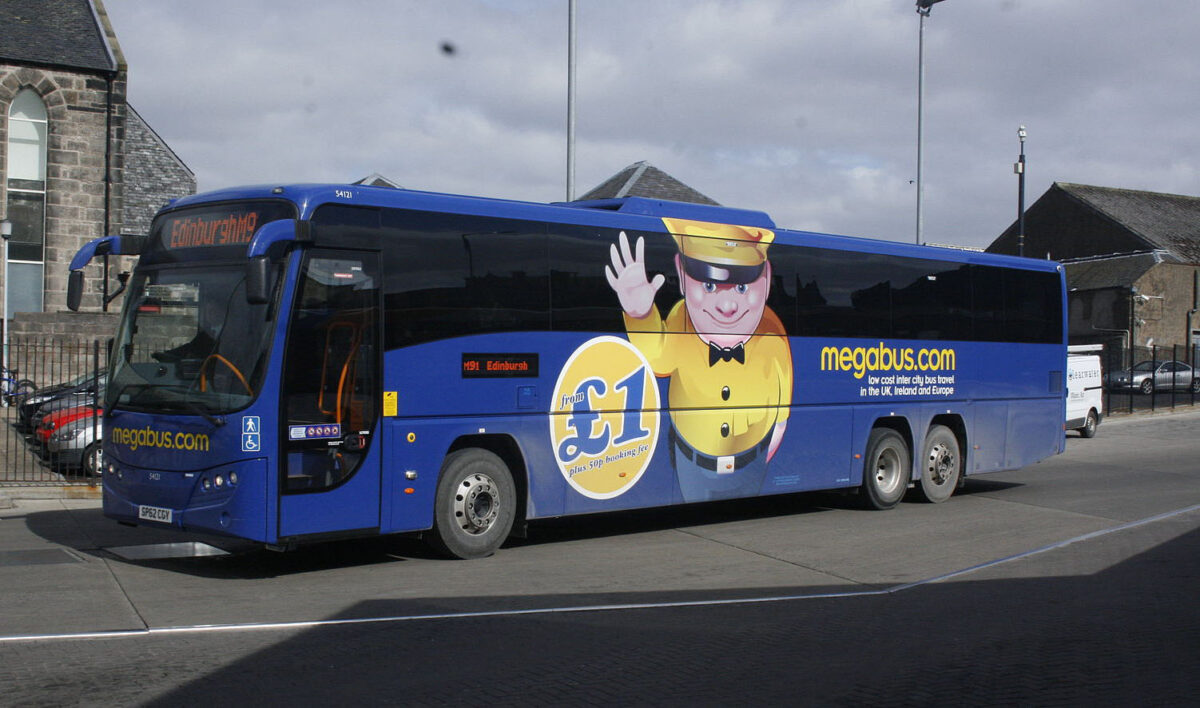 If you are one of those kinds of people who can fall asleep easily on transport (I'm really not), then you might think about using overnight buses as your accommodation and transport in one for the night. This way, you can save money on a hostel and wake up in an exciting new city!
19. Use the Metro
If you're in a city that has a metro, tram or good public bus system, investigate how you can use it like a local. Most metro systems have a card that you can buy for a certain amount of journeys, therefore halving the price of a single trip. The metro is a quick and cheap way to navigate most European cities and will cost you a fraction of what a taxi would.
20. Use BlaBla Car
BlaBlaCar is an extremely handy (and environmentally friendly) carpooling service where you can hitch a ride with drivers who may be going the same direction as you! On the website (also an app) you can search journeys and find yourself a lift on the day that you want to travel. It's a great way for backpackers to make local friends and save money. You will just need to chip in for the price of the petrol.
21. Hitchhike
Hitchhiking is quite common in Europe and is obviously a free way to get from point A to point B. One of the other advantages of hitchhiking is opportunity to meet locals and learn interesting stories about the places in which you're travelling. Whilst I personally wouldn't advise it for solo female travellers, if you're on a super tight budget and you feel like you're travelling in a safe area, you might want to stick your thumb out and give it a go…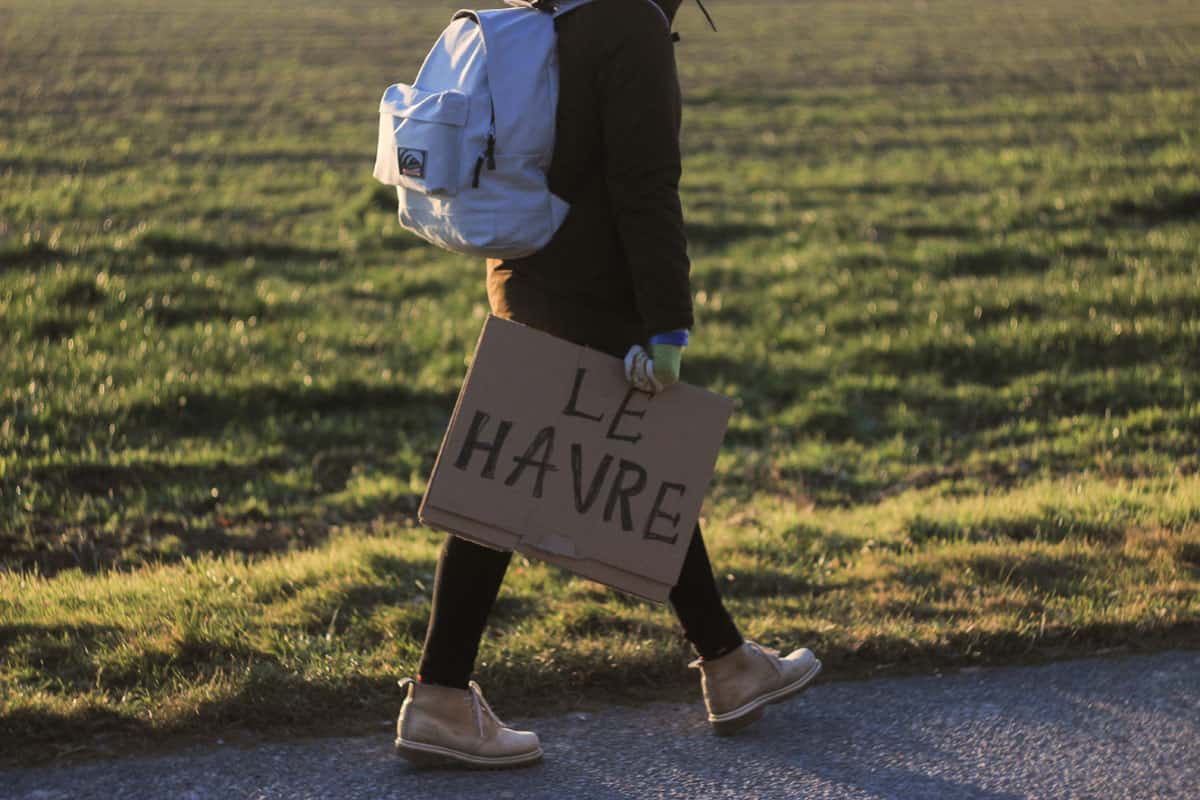 22. Cycle!
Travelling Europe on two wheels is free and a sure way to get yourself some killer calf muscles! While a long-term cycle adventure through Europe could take some serious planning, it will surely be the adventure of a lifetime! Once you're a cycling enthusiast, there are some fantastic communities you can become a part of to help you explore the world and make friends at the same time. Check out Warm Showers where you can meet fellow cyclists and get a free bed across the world. There's also BikeSurf which is a platform for bike sharing across some major cities in Europe.
23. Enjoy Free Festivals
Many European cities have loads of free music, art and dance performances which happen in the streets, especially during the summer. All across Spain, the fiestas (or festes as they are called in Catalunya) are free cultural experiences that are not to be missed! Likewise in the UK, Notting Hill Carnival in London and the Edinburgh Fringe are free events which anyone can attend.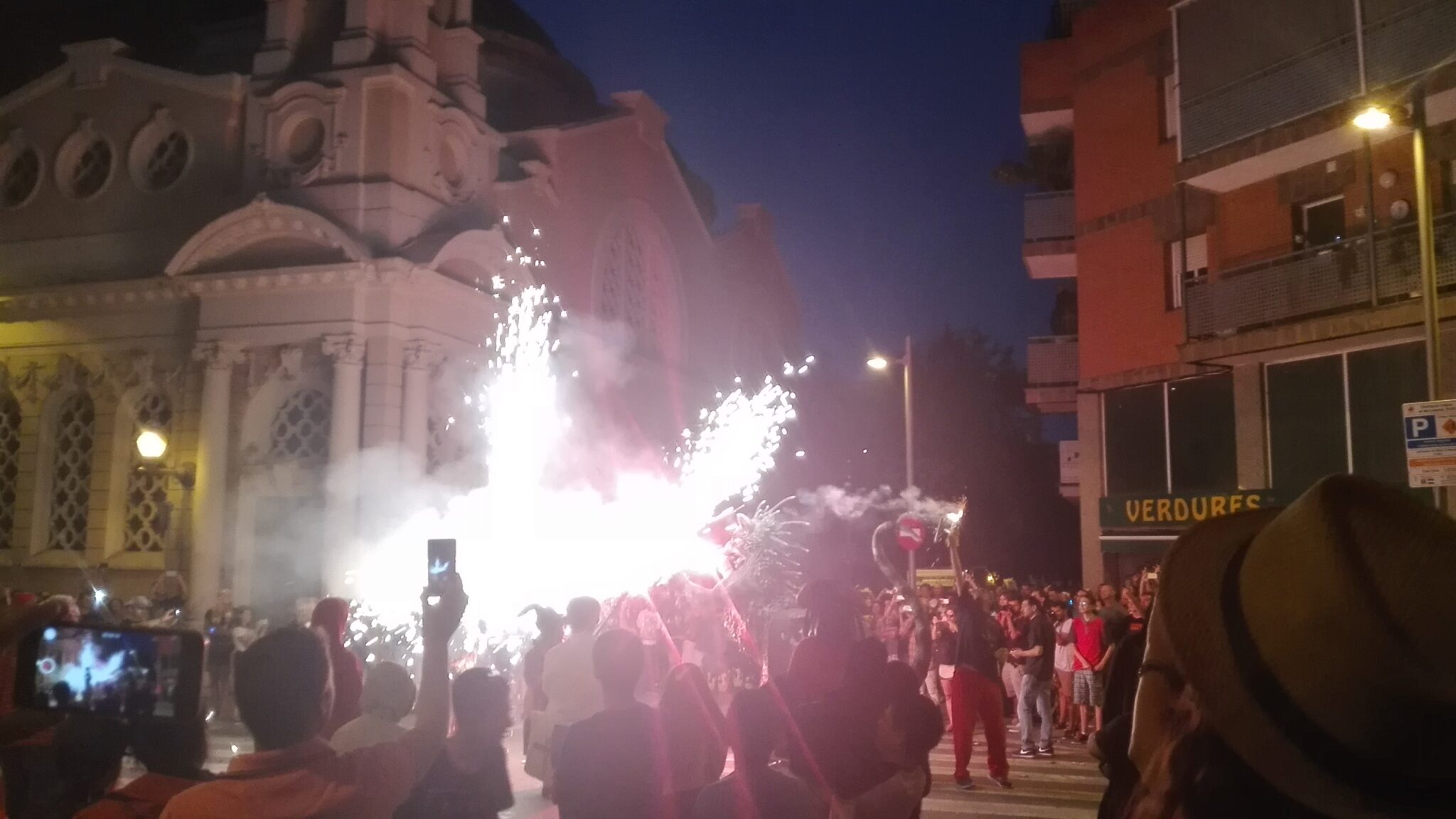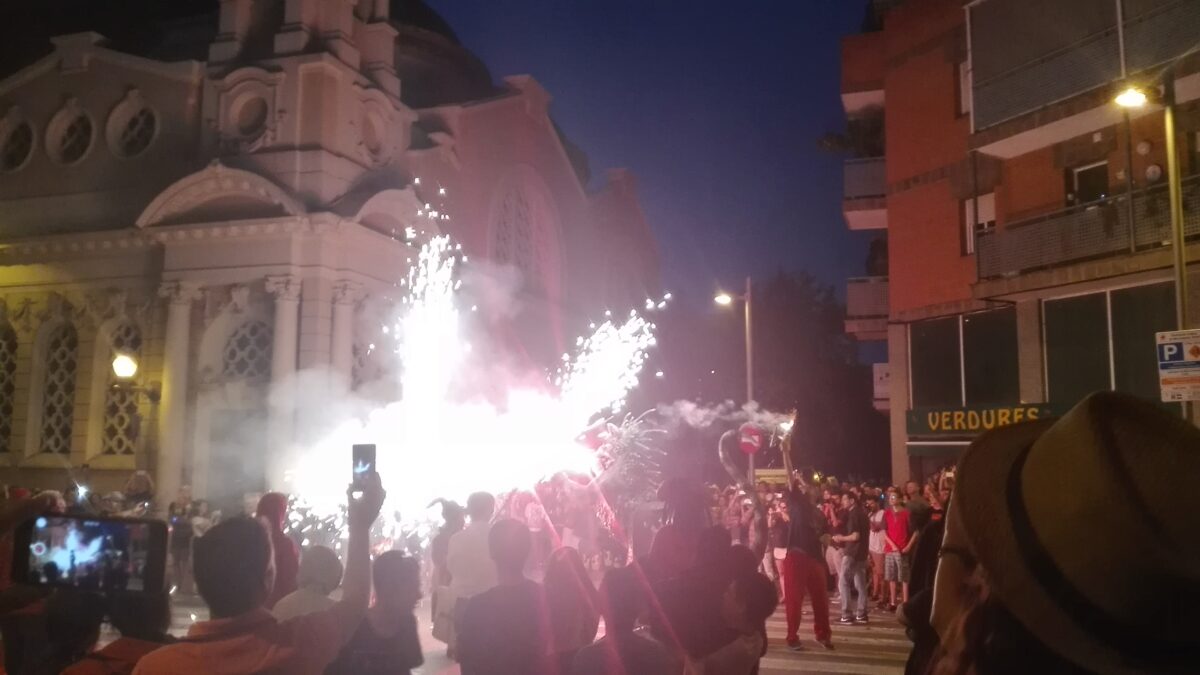 24. Bottelón
If you want to save money in Europe – copy the teenagers! A much loved activity by youths in Spain, bottelón, which translates as 'big bottle' is the act of buying alcohol from a supermarket and drinking in the street. You'll find gatherings of young people in parks and plazas across Spain, but be warned, in some places the activity is illegal. The most common drink is the local 'supermarket own brand' litre-bottles of beer that cost around 0.80 cents! Probably the cheapest way to get drunk in Europe.
25. Don't Get Robbed!
I've been pickpocketed in both Paris and Barcelona, two of the most notorious petty crime capitals of the world! Getting robbed is a hassle, upsetting and can be an expensive ordeal that has the potential to ruin your whole trip. In Barcelona, where I lived for three years, I was robbed on the metro and in a café, both at times when I had let down my guard and wasn't paying enough attention to my surroundings. It's a sad thing to say, but you really have to stay vigilant at all times and keep your hand on your bag/pocket/wallet, especially whilst travelling on the metro or in busy touristy destinations. Just like predators in the wild, thieves will look for any weak prey to attack first. Try to look confident when exploring, don't have your head in your mobile phone all the time and never leave your bag unattended. I've seen many travellers in tears after getting robbed within seconds of arriving in a new city.
26. Use the 'Everywhere' Button on Skyscanner
If your plans are flexible then this is the number one tip to help your backpacking budget go further. Go to Skyscanner and type in the name of your home airport followed by the keyword 'everywhere' in the search destination box. The search will return with a plethora of different destinations – showing you the most affordable destinations for the dates you want to travel. If your mind is open, then you might just discover some amazing deals and visit places you might have overlooked!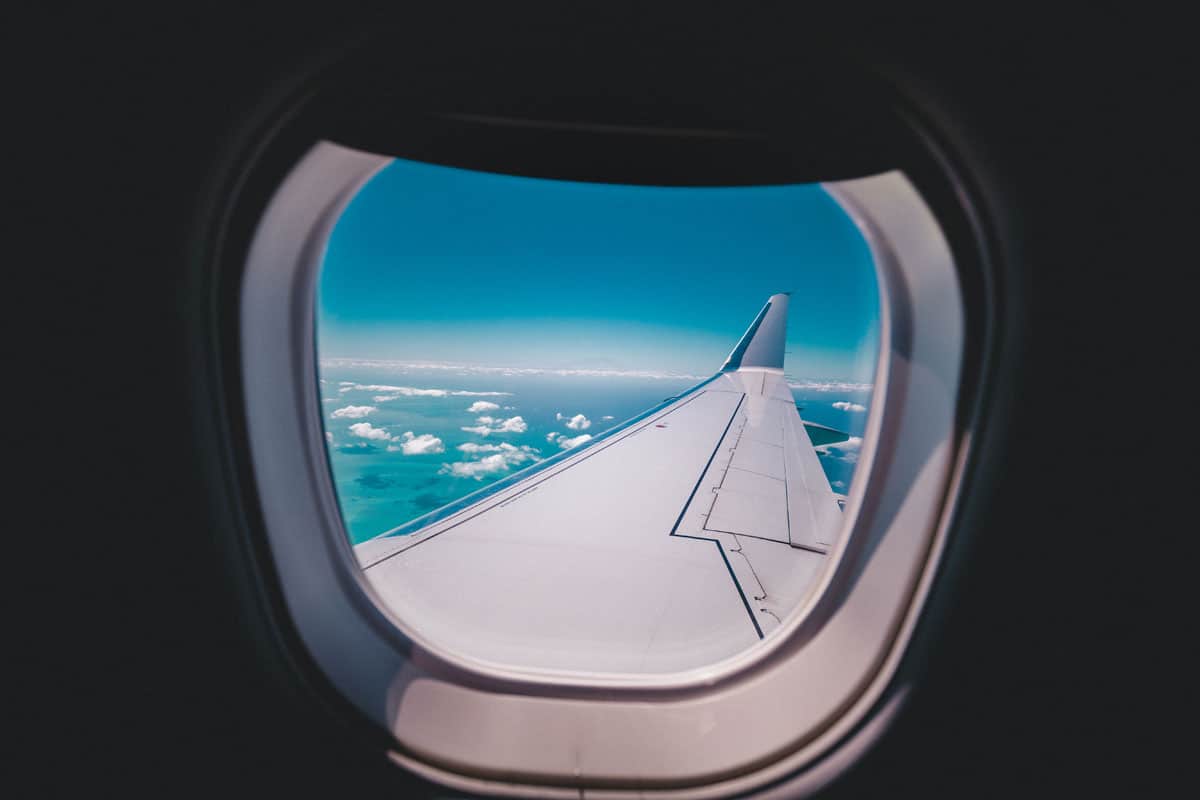 27. Only Pack Carry-On Luggage
Not only will packing light save you time, it will also save you money. Europe's budget airlines are notorious for overcharging when it comes to extra kilos in your backpack and they are extremely strict on size! If you're a gram or a centimetre over your allowance, you will have to check your bag into the hold and go through the annoying process of waiting for it to appear on the conveyor belt at the other end. It will also cost you a lot of cash! For example, on Ryanair your bag must not exceed 20kg in order for it to go with you in the cabin. Beyond that, every kilo extra is charged at 11 EUR! Our advice? Choose a small, lightweight backpack that is designed for carry-on, like the Osprey Farpoint or Fairview 40. See here for more advice and opinions on the best backpack for travelling.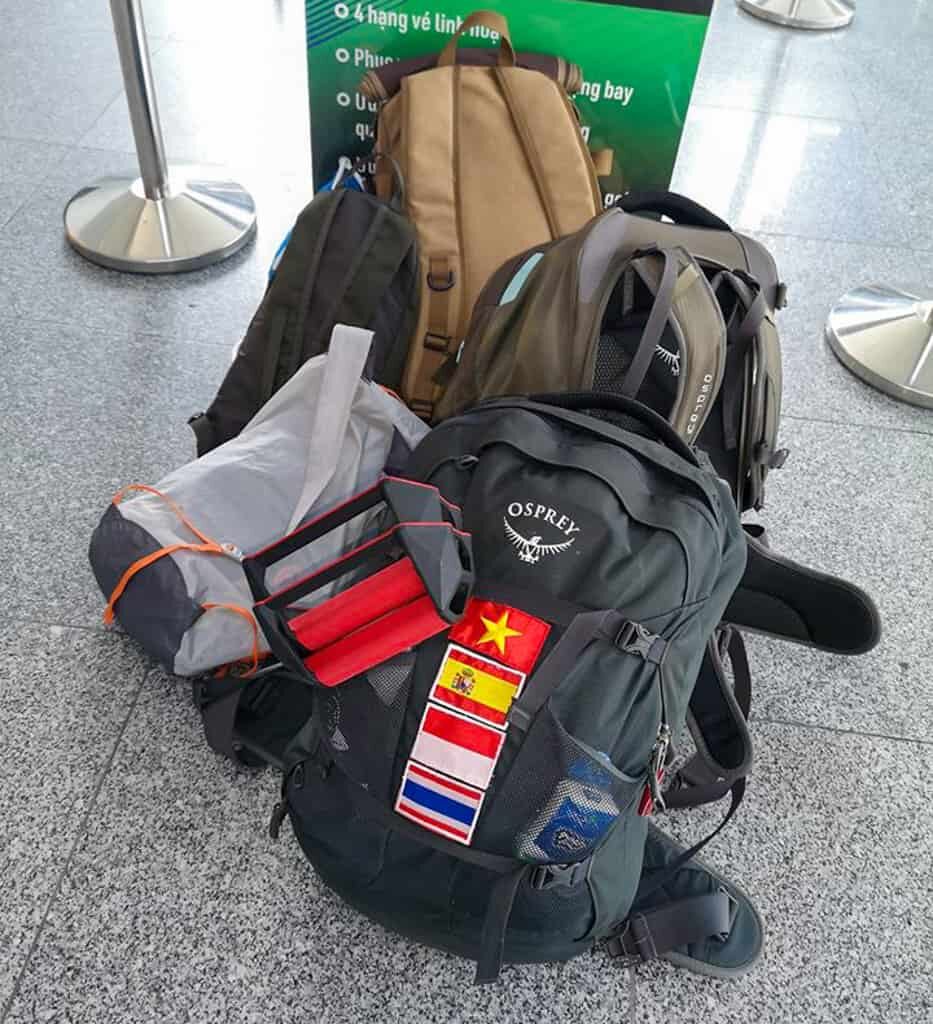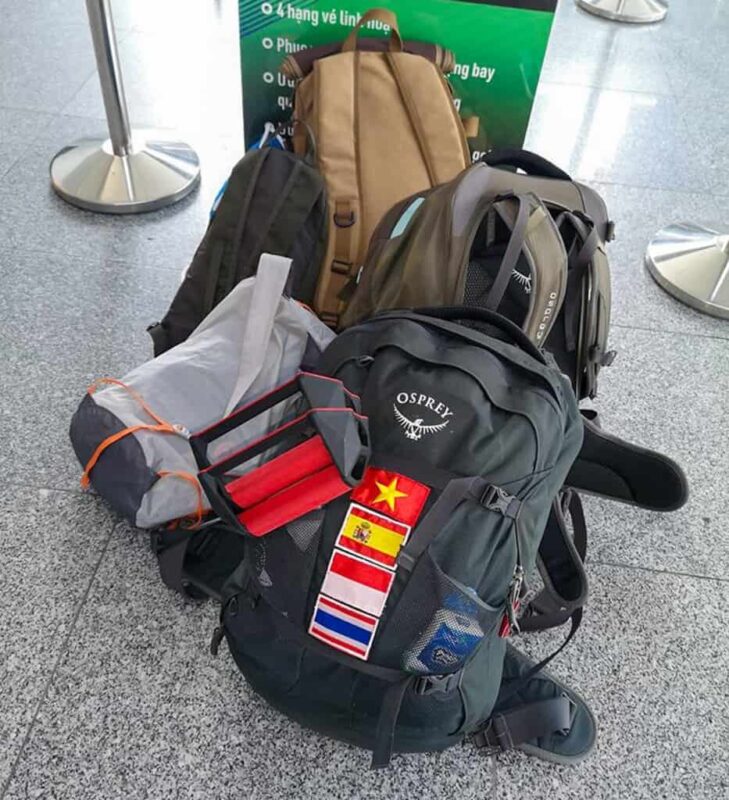 28. Avoid Tourist Hotspots for Food & Drink
This is an important one. Don't get taken in with the lively atmosphere around the Louvre in Paris, the Ramblas in Barcelona or St Mark's Square in Venice and decide to stop for a coffee or a snack. Eating or drinking around Europe's famous landmarks can cost you up to 10 times more than it would in other less touristy parts of the city. I once paid 20 EUR for a ham and cheese toastie near the Arc de Triomphe in Paris and nearly fainted when I had to cough up 8 EUR for a beer at Plaza Catalunya in Barcelona when up the road it's 2 EUR! This tip also applies to convenient spots, for example, when at the airport, bus stops, or near the train station. If you make the effort to walk 5-10 minutes off the tourist snail-trail, you will save a packet!
29. Avoid Food at Airports and Train Stations
Related to the tip above, airports and train stations are renowned for their poor quality, overpriced food. Buying sandwiches at a small bakery or the supermarket before you get to the station or airport is a much better idea. This way, you'll avoid having to pay 10 EUR for a disgusting soggy egg sandwich at the cafeteria in Terminal 1.
30. Don't Buy Water
Not only does buying plastic water bottles place a burden on the environment, it also eats into your travel budget too! A friend of ours estimated that he spent a whopping $500 US on water bottles whilst backpacking through South America!
Whilst it's super important to stay hydrated when you travel, there are better ways to get your daily dose of the elixir of life. If you travel with a refillable water bottle, most European cities have fountains with clean drinkable water where you can refill your bottle for free.
Investing in a filtered water bottle will mean that you don't need to worry too much about the source of your water. A good quality filtered water bottle gets rid of viruses, bacteria and nasties that can make you sick and makes even the yuckiest water safe to drink. Whilst the bottles are not cheap, you'll save money in the long-run and will never be left thirsty! You can fill your bottle up from fountains, mountain streams, taps and even stagnant ponds!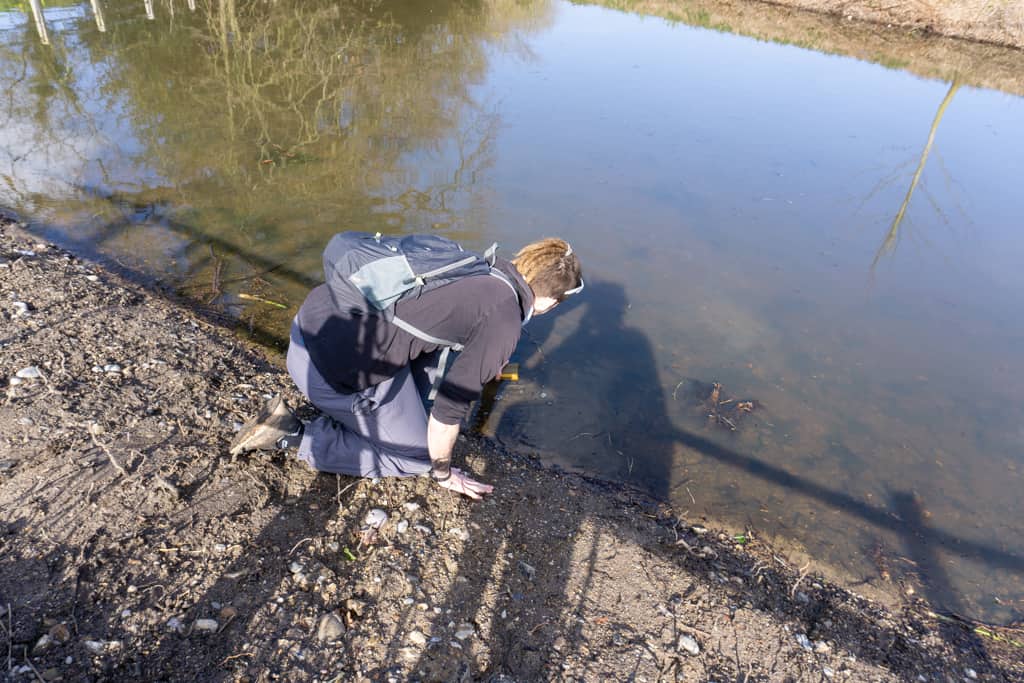 So, despite the fact that Europe is pricier than other backpacking regions, there are definitely ways to enjoy the continent without having to break the bank. If you have any more tips for how to travel Europe cheaply, please comment below!
Nikki Scott is the founder & editor of a series of websites focused on independent travel; South East Asia, South America and Europe Backpacker. She spent her early 20s wearing flip flops and backpacking around Asia, then swapped them for hiking boots as she trod the Gringo Trail of Latin America. She is currently based in Granada, in the South of Spain with her life and business partner, Dave.