European summer is the most popular time to visit the continent. The sun is shining, outdoor terraces are thriving, and late sunset times allow you to pack loads of activities into each day. However, with peak season comes peak prices, peak crowds, and peak temperatures. Throw in over-tourism and climate change and many European destinations become much less desirable in peak season.
When you plan your next trip to Europe in summer, be sure to keep in mind that there are distinct differences between the north and south of the continent. While summer in Iceland is a hiker's dream, Andalucía is known as the 'Frying Pan of Europe' for its sweltering heat. With that in mind, we've compiled a list of the best and most budget-friendly European destinations in summer, many of which you probably haven't considered!
---
Related: (opens in new tab)
---
31 Amazing Summer Destinations in Europe
1. Reykjavík, Iceland
Average temperature: 10°C, 50°F
While a winter visit can be dark and chilly, visiting Reykjavík in summertime is the complete opposite: the remarkable phenomenon of the Midnight Sun means you'll get almost 24 hours of sun during the summer solstice in late June, giving you ample opportunity to enjoy Iceland's wealth of outdoor activities. 
Speaking of outdoor activities, you're spoiled for choice, with hiking, biking, kayaking, and breathtaking natural offerings right at your fingertips: from waterfalls to glaciers, hot springs, and more. 
Reykjavík itself has a vibrant cultural scene, and summertime is the most popular time for related events, such as the Reykjavík Arts Festival, featuring lots of performances and art installations. While summertime is an excellent time to visit Reykjavík for weather, events, and daylight, it's also the country's busiest time for tourism. Book lodging and activities in advance!
2. Belfast, Northern Ireland
Average temperature: 18°C, 65°F
Often overlooked in favor of Dublin, Belfast is packed with historic attractions to explore, like the Titanic Museum, the Crumlin Road Jail, and the Ulster Museum.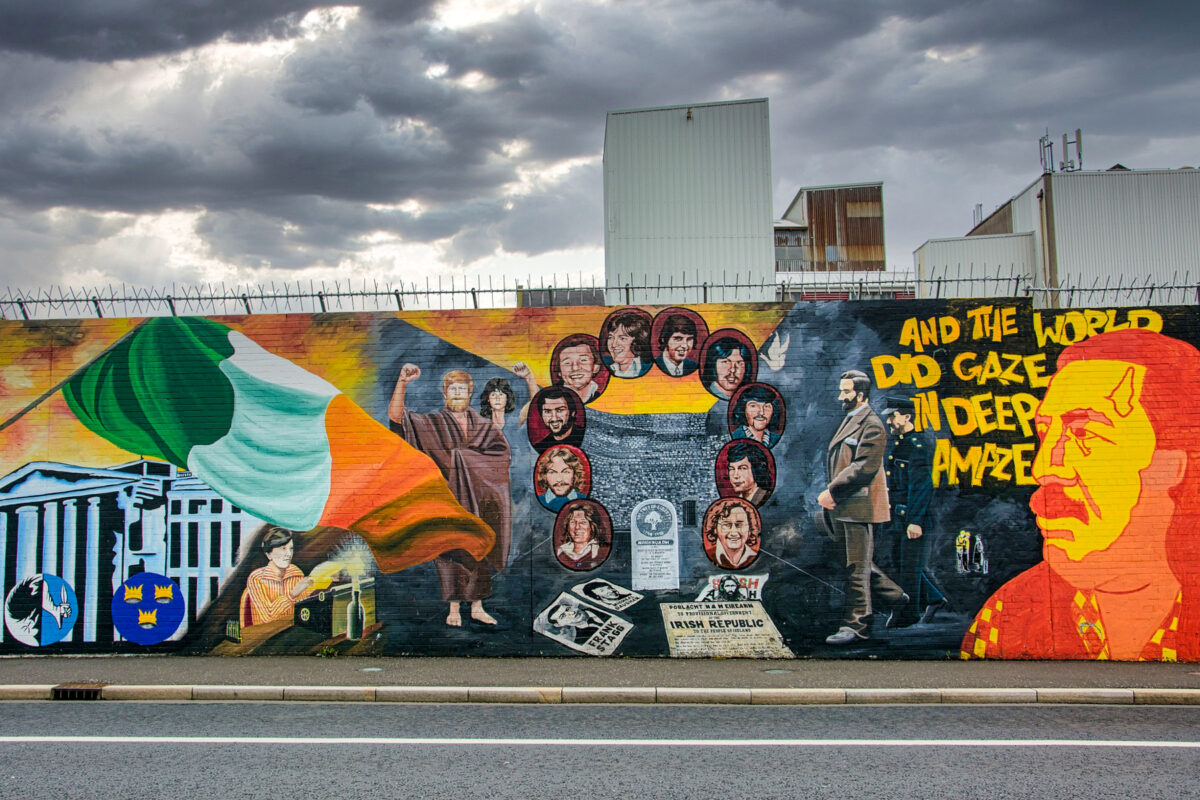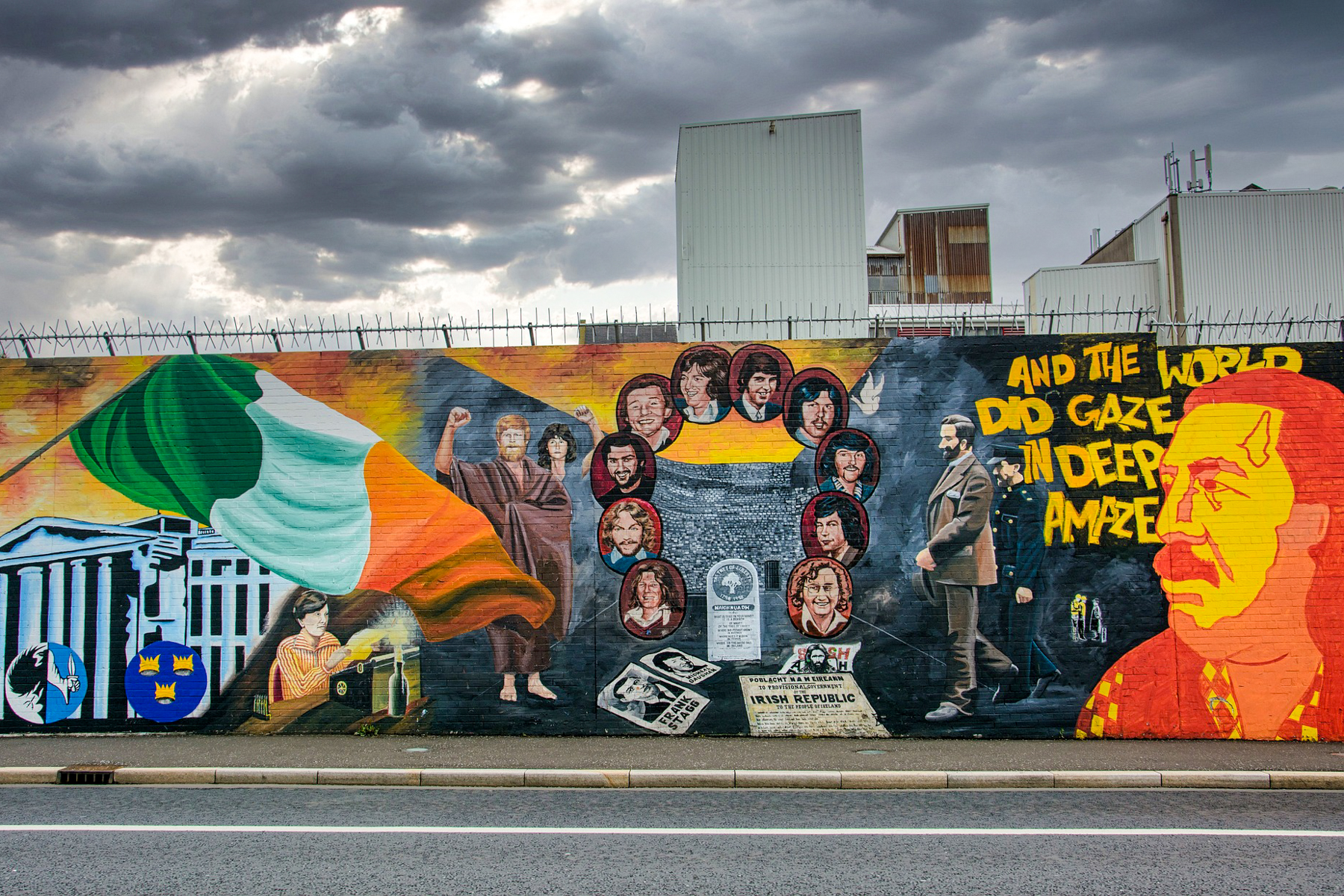 Summer is a great time for a tour of the city's murals, depicting The Troubles and other historic events. There is also a variety of cultural festivals during these months, like the Belfast Photo Festival, the Belfast Pride Parade, and the Belfast International Arts Festival. Don't miss the live music which happens nightly along Cathedral Quarter and the Golden Mile either.  
If outdoor activities are what you seek, the countryside around Belfast is gorgeous, with hiking in the Mourne Mountains, cycling the Lagan Towpath, and canoeing Strangford Lough all considered top activities.
There's a joke that no one visits Ireland for the weather, but summer is likely to be your best bet in terms of mild temperatures and fewer showers. Be sure to pack that rain layer regardless!
3. Mostar, Bosnia & Herzegovina
Average temperature: 27°C, 80°F
Mostar is a lively, hot, and happening place in the summertime. While arguably most famous for its cobblestoned, Ottoman-era architecture, such as the Stari Most (Old Bridge), Mostar also boasts delicious Mediterranean-Ottoman cuisine, widespread outdoor dining, and festivals and events like the Mostar Summer Festival and the Stari Grad Art Festival.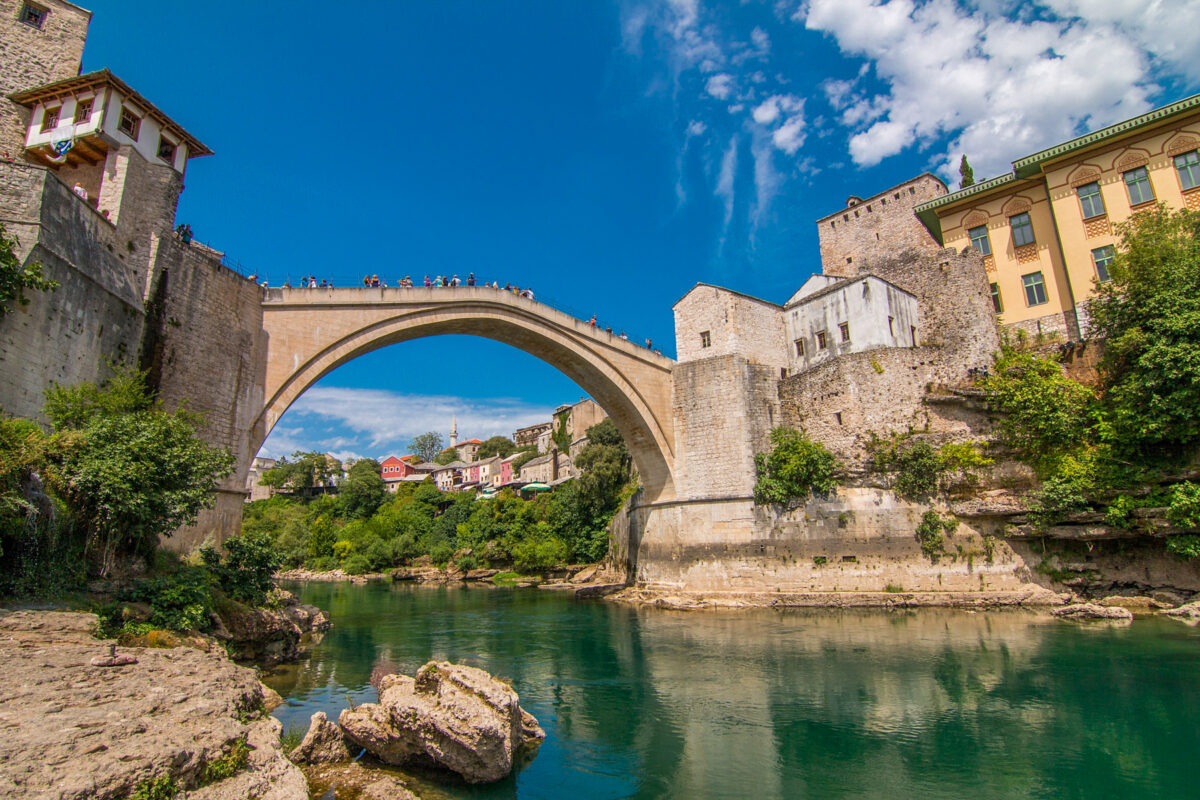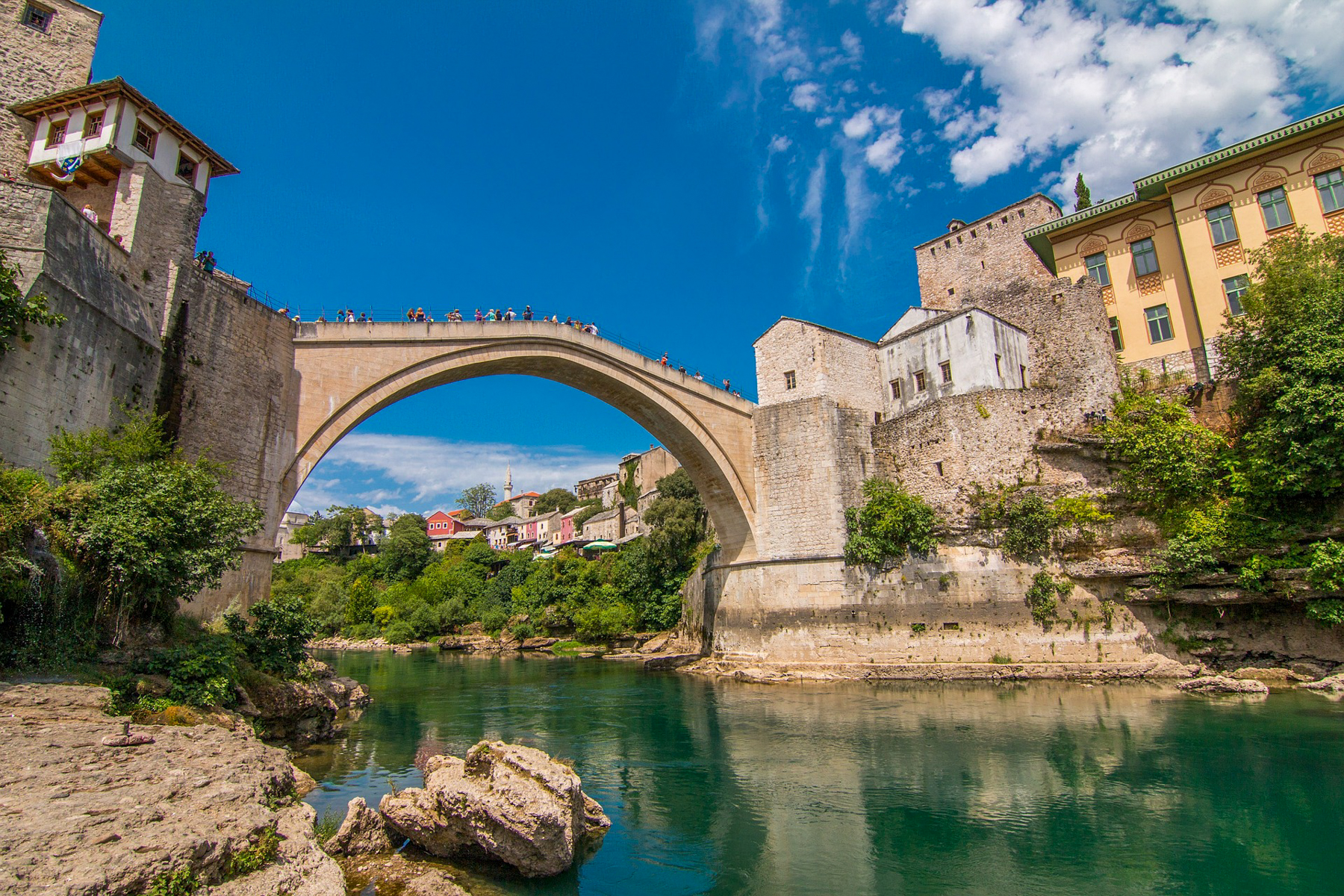 If it gets too hot, consider a float, swim, or kayak along the Neretva River, which bisects the city, or seek out some shade on the variety of hiking trails in the hills surrounding town.  
As Mostar gets quite busy during the peak tourist season, be prepared for crowds! You should also ensure that you stay hydrated and apply sunscreen frequently while you're out and about.
4. West Jutland, Denmark
Average temperature: 23°C, 73°F
The West Jutland area of Denmark's large peninsula boasts some of Europe's most gorgeous coastline, with sandy dunes, rugged cliffs, and Viking history in spades. Popular beaches include Skagen and Søndervig, or you can check out the hipster towns of Herning or Esbjerg.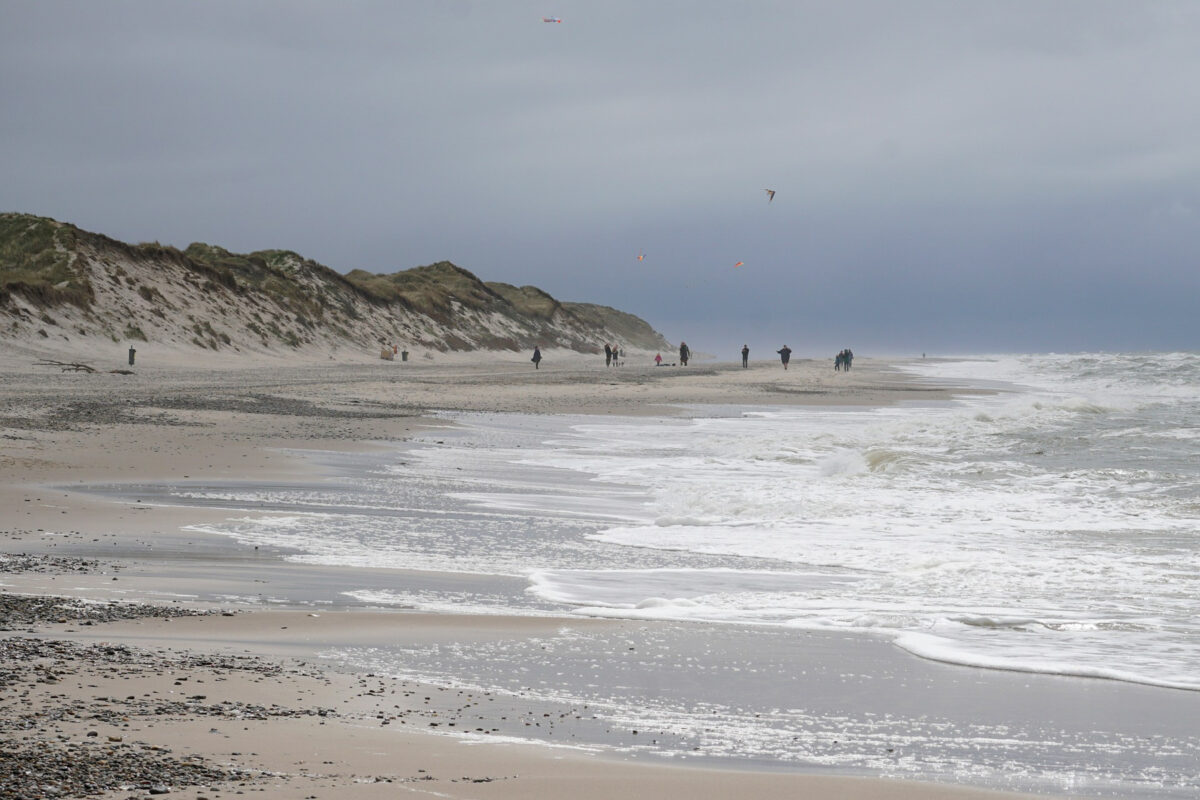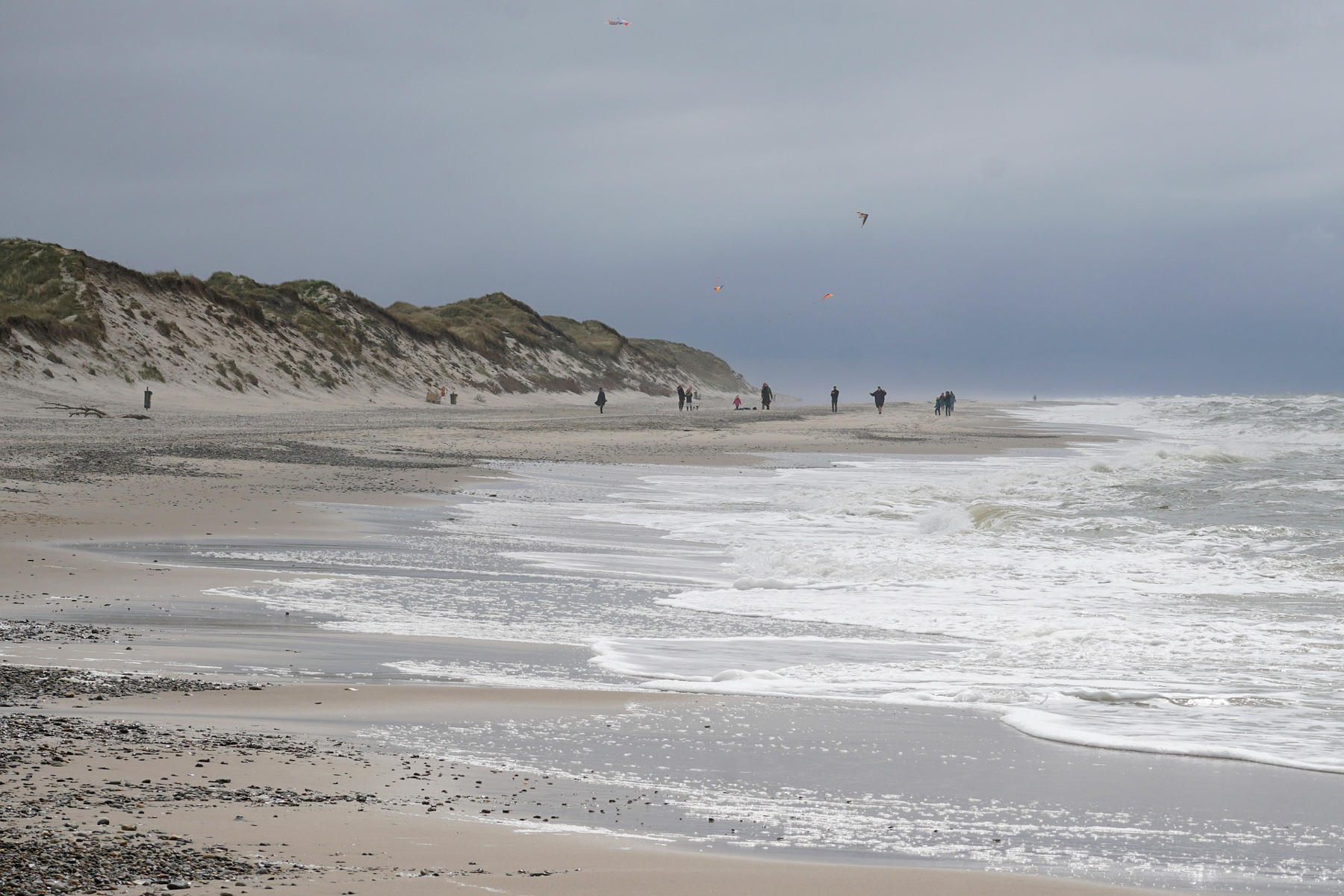 For those seeking hiking rather than swimming, the Mols Bjerge National Park and Wadden Sea National Park offer two great options for seeing the breathtaking natural lakes and forests the region is known for. 
Capped off with a hearty meal of freshly-caught seafood or a smørrebrød, you can't go wrong! However, keep in mind that July is the best time to visit in terms of dry weather and sunlight hours. 
5. Bergen, Norway
Average temperature: 15°C, 59°F
Surrounded by mountains, fjords, and forests, Bergen is a dream of a cozy university town dating back to Hanseatic times, where its Bryggen wharf was a hub for merchant activity.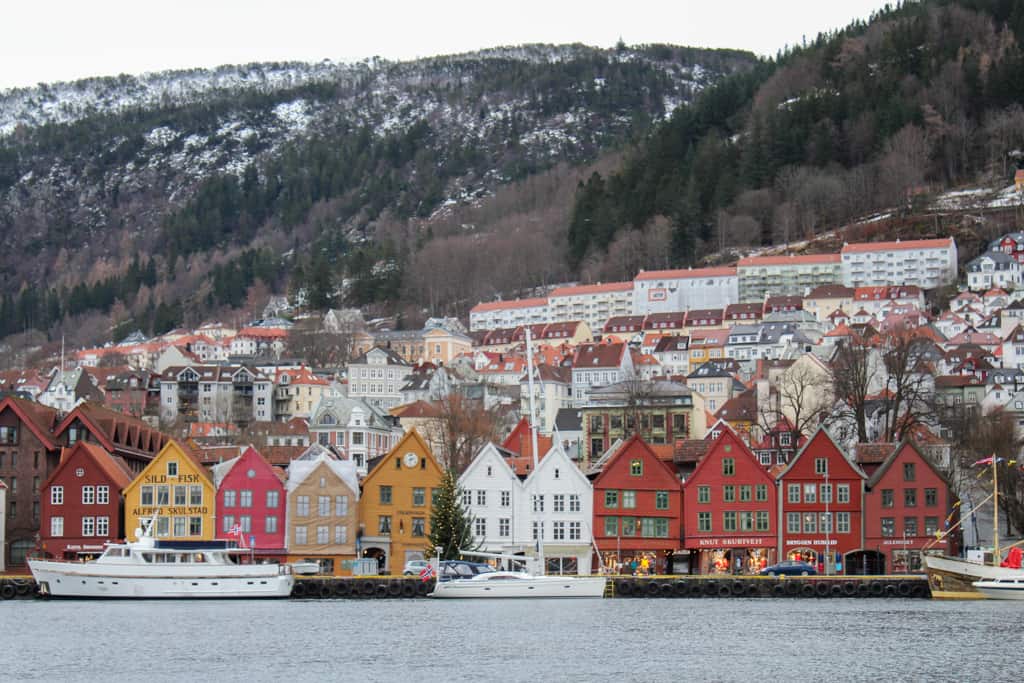 In the summer, Bergen hosts a few seasonal festivals and events, like the Bergen International Festival and the Bergen Food Festival – showcasing the city's vibrant seafood scene, one of Scandinavia's top places for fish, shrimp, and crab. 
In and around the city, you'll also find majestic natural offerings, like the Fløyen mountain viewpoint in the city center, and fjords like Hardanger and Sognefjord. Summer is the best time to visit for clearer skies and better hiking conditions, but is certainly a popular time, so try to tackle those hiking trails early in the morning. 
6. London, UK
Average temperature: 20°C, 68°F
Visiting London is a treat year-round, but particularly so in the summertime. While certainly a busy (and not particularly budget-friendly) location, the summer crowds you'll face are mitigated by all the special events going on.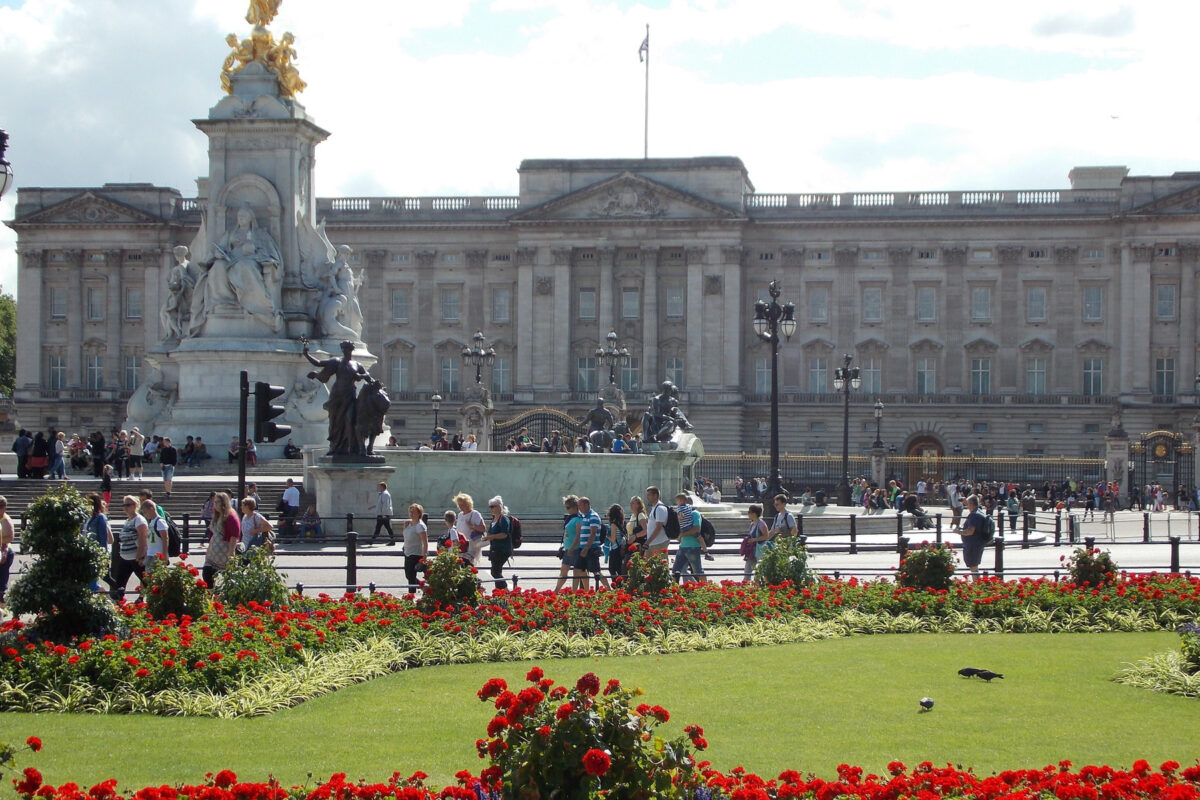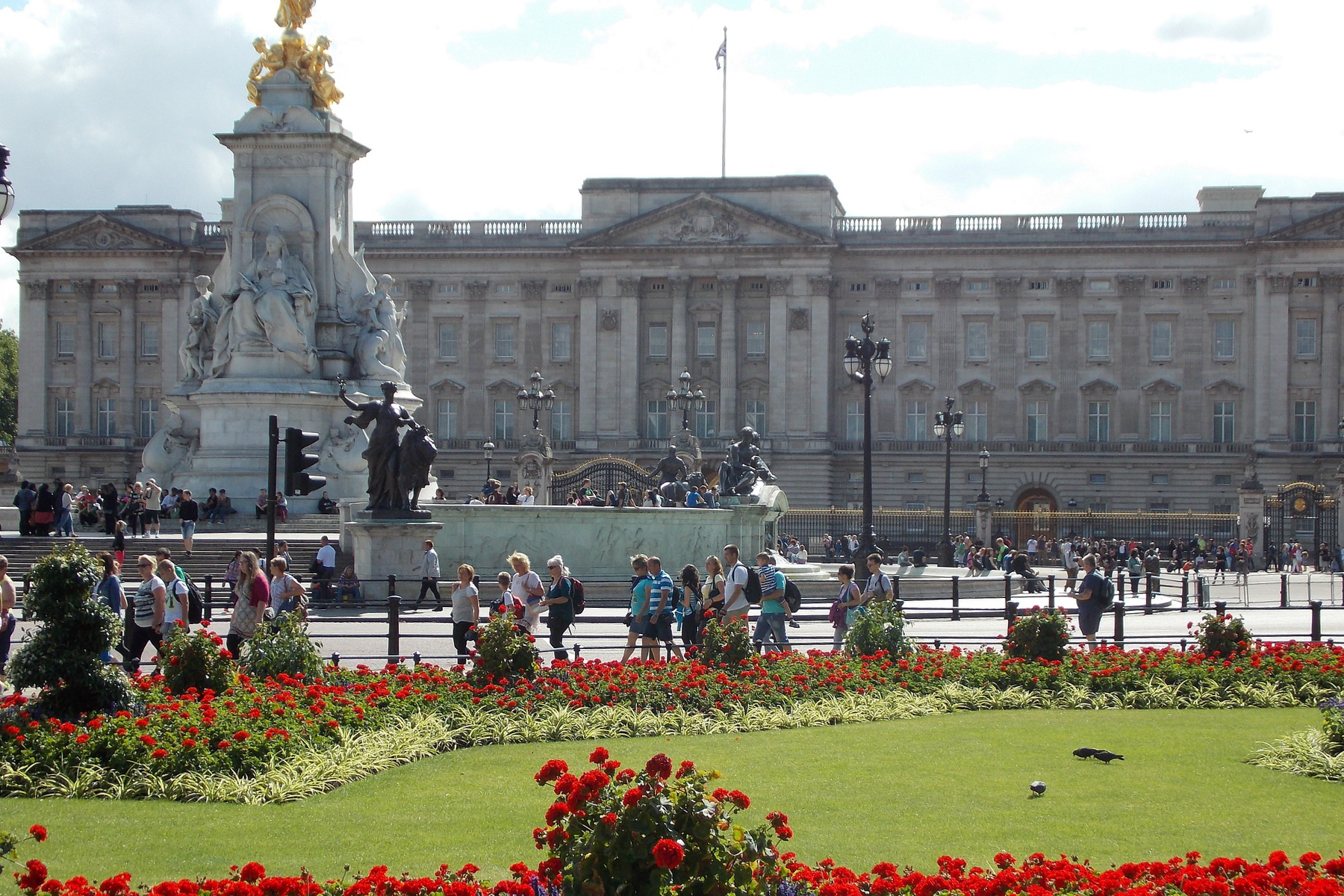 Each August, the royal family decamps to their summer home at Balmoral, resulting in some internal sections of Buckingham Palace opening to tourists. Relatedly, politicians also go on holiday during this time, and the Palace of Westminster is also open for tours. 
London in the summertime is also home to the Wimbledon tennis championship, the Notting Hill Carnival, and the BBC Proms, as well as the Camden Fringe Festival and the Southbank Centre Summer Festival – a plethora of fun and special events to choose from. 
It's definitely recommended to book lodging well in advance, and it's worth looking for options close to the tube or other public transit spots if possible. 
7. The Cyclades, Greece
Average temperature: 26°C, 79°F
While Grecian hotspots like Santorini get ultra-packed in the summertime, there are areas of the Cyclades that offer the same perks of a Greek island escape without so many corresponding crowds.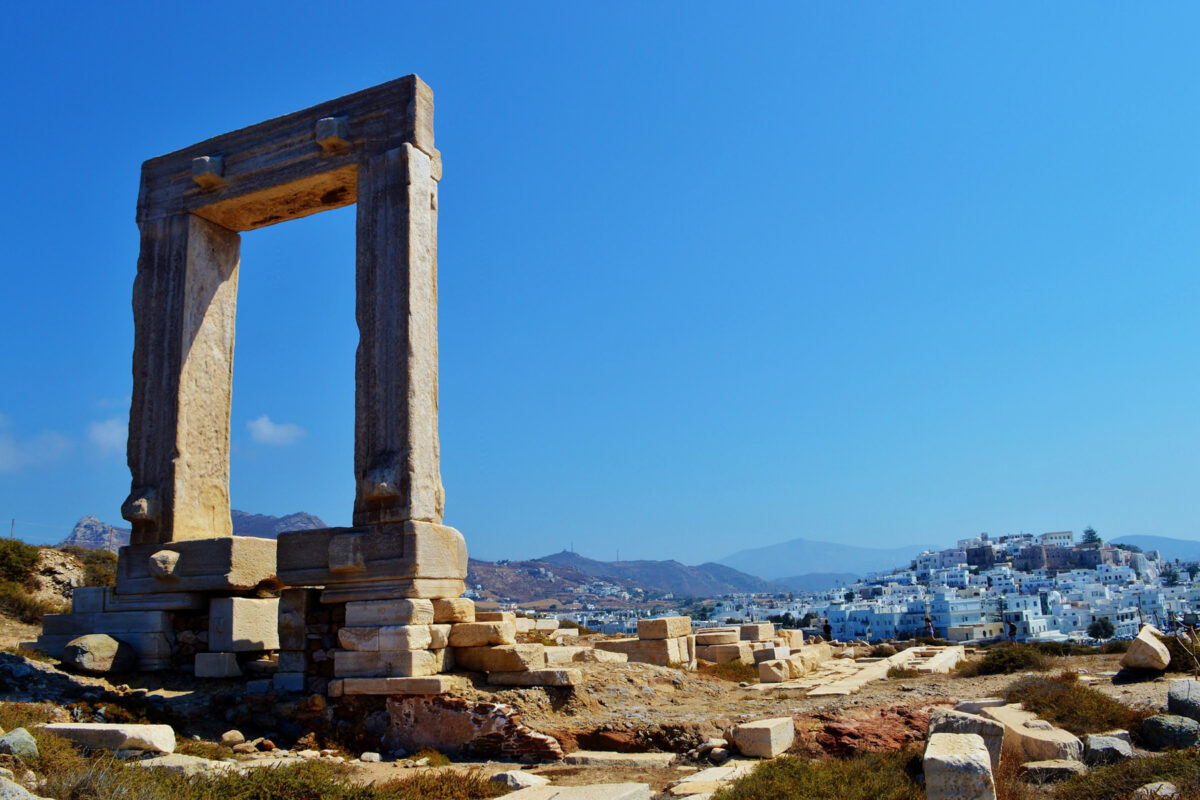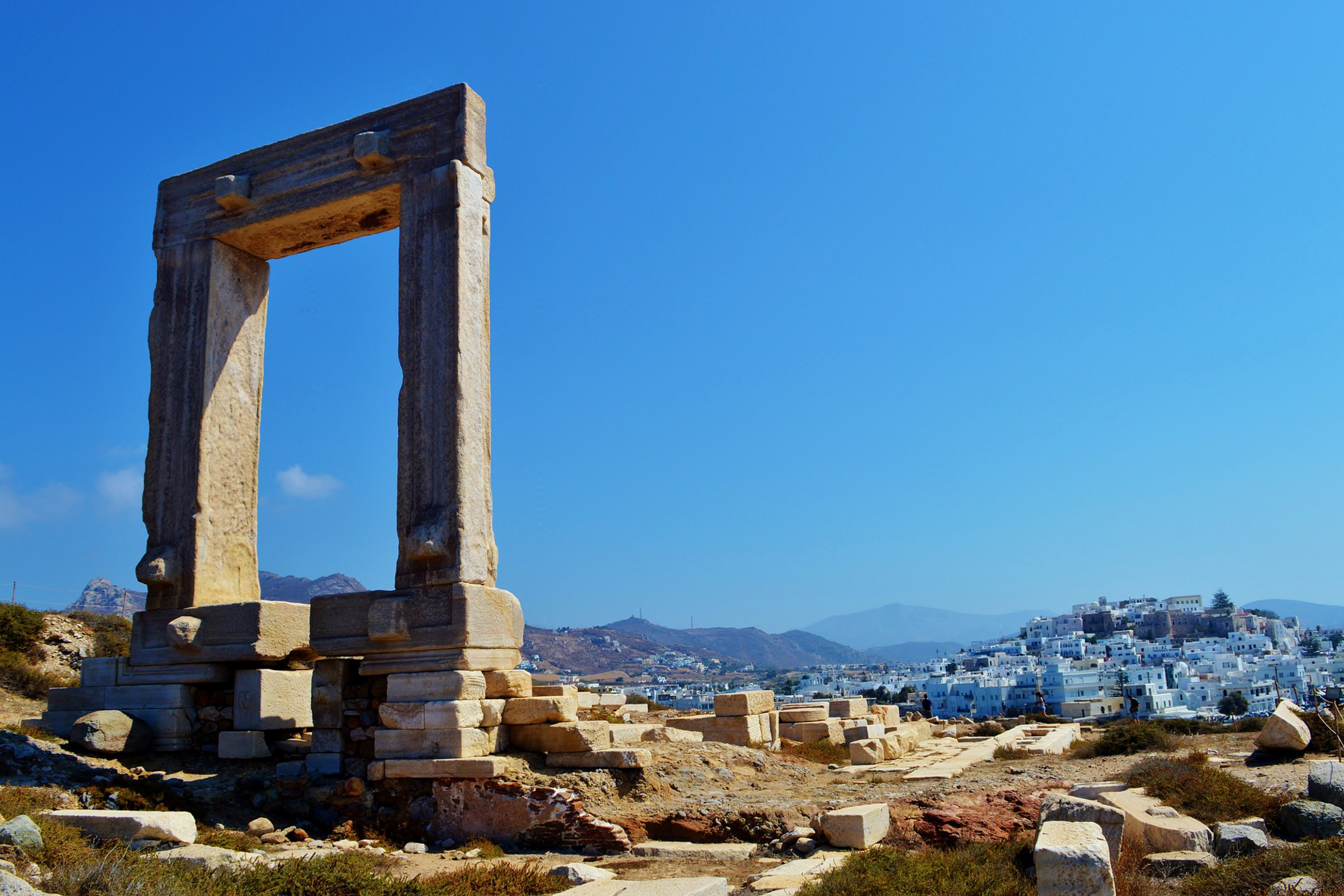 While Mykonos is perhaps the best-known Cycladic island (primarily for its wild parties), you can get your fill of the iconic blue-and-white architecture and inviting turquoise waters on Naxos, Tínos, Paros, or Milos instead. You'll get the same vibrant Greek island experience, but with slightly less-hectic tourism, lower prices, and more of that world-famous Greek hospitality.
8. Switzerland Agritourism
Average temperature: 24°C, 75°F
Definitely one of Europe's pricier destinations, rural Switzerland has an enticing summer secret. When the cows are put out to pasture for the season, farmers thoroughly clean out their stalls, refilling them with fresh bales of hay and opening their doors to tourists.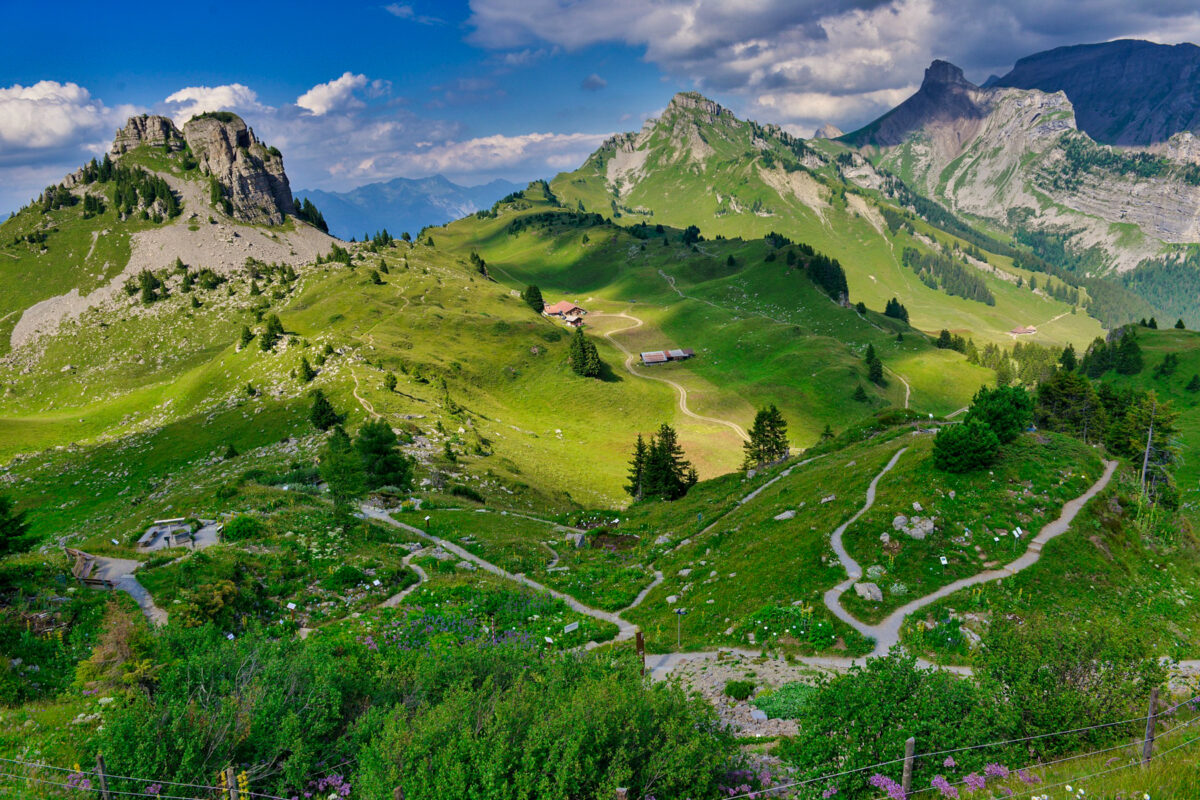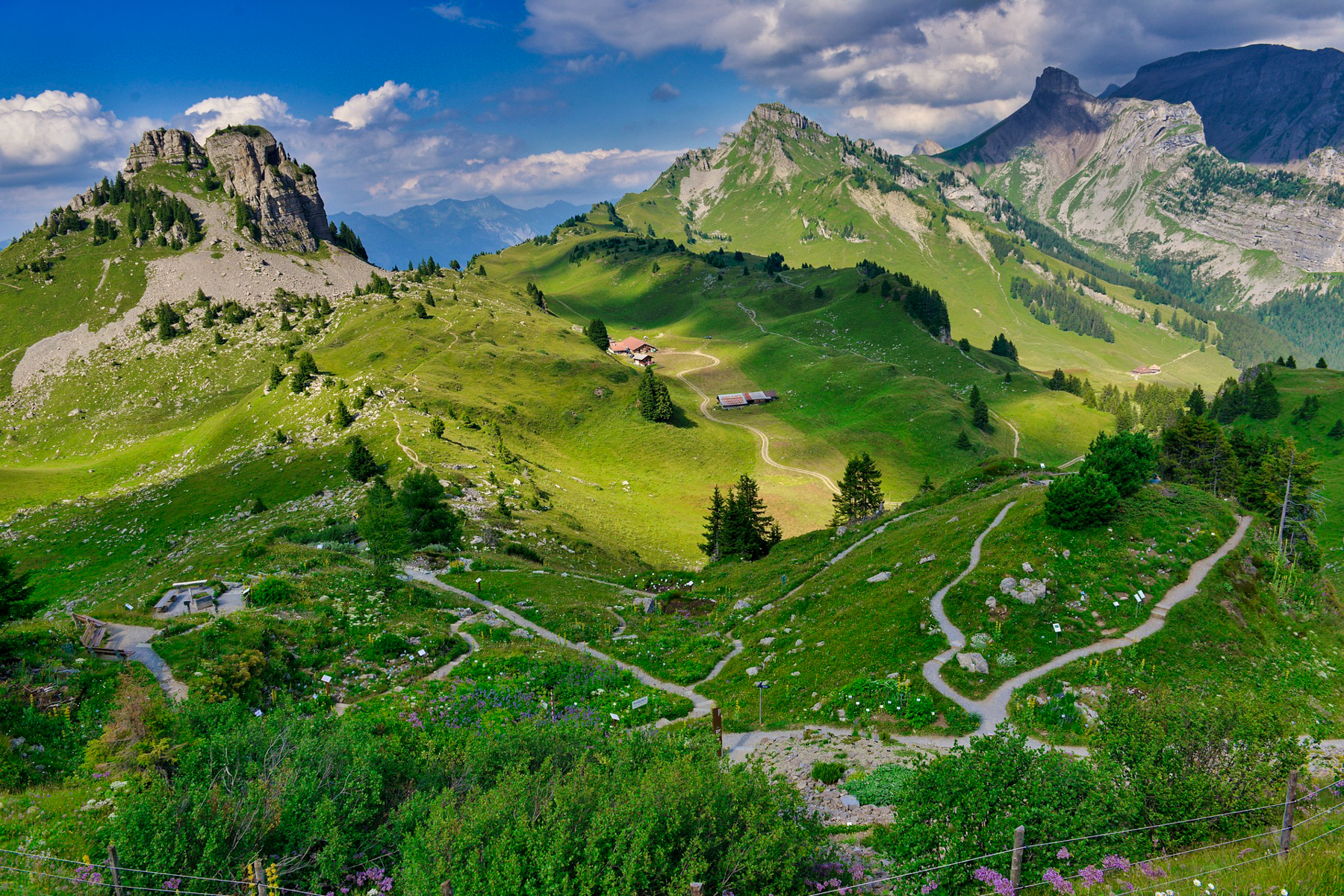 Essentially a variant on the Italian agriturismo (called Schlaf Im Stroh in the German regions and aventure sur la paille in the French ones), about 200 farms participate in this summer tradition, with many visitors opting to hike between participating farms each day. 
While not for everyone, it is an unusual and special opportunity to consider – particularly for those seeking to explore Switzerland on a shoestring, as this curious style of lodging usually costs about €25 per night.
9. Budva, Montenegro
Average temperature: 26°C, 79°F
Along Montenegro's swoony Adriatic coastline lies glam Budva, home to some of the most beautiful beaches in Montenegro, like Mogren Beach, Slovenska Beach, and Jaz Beach.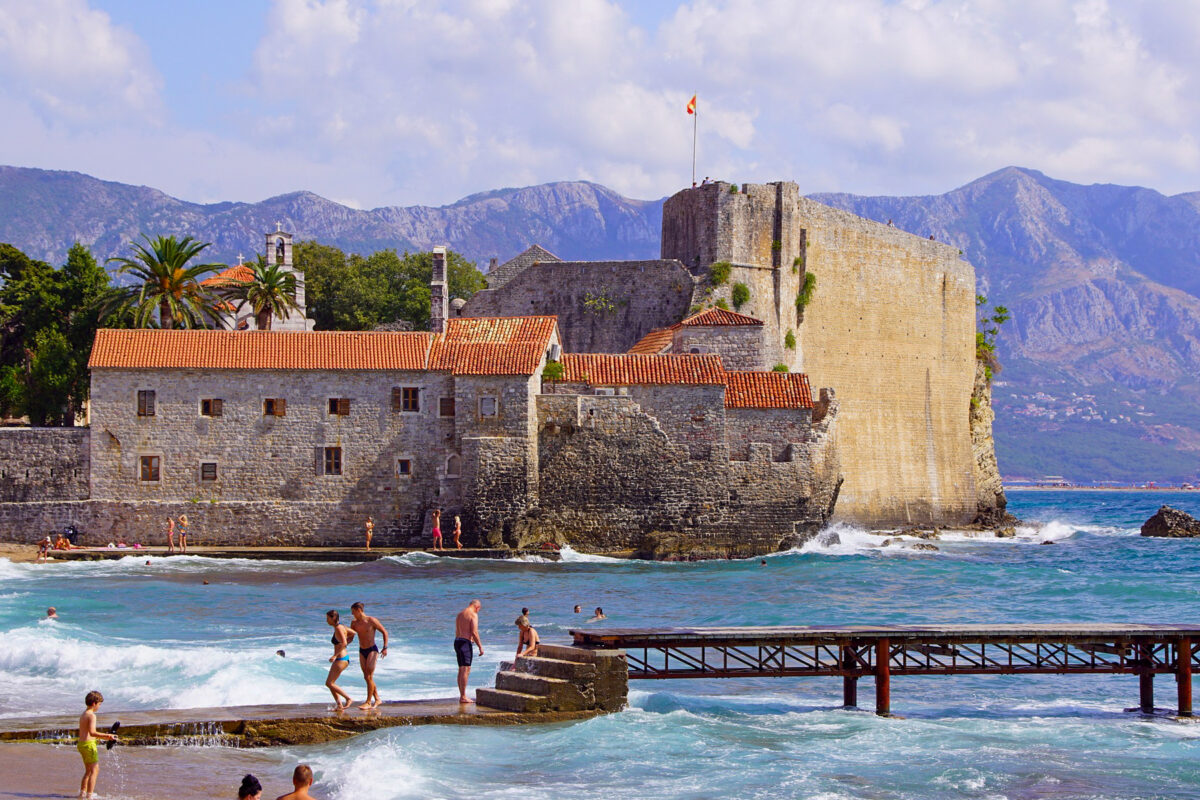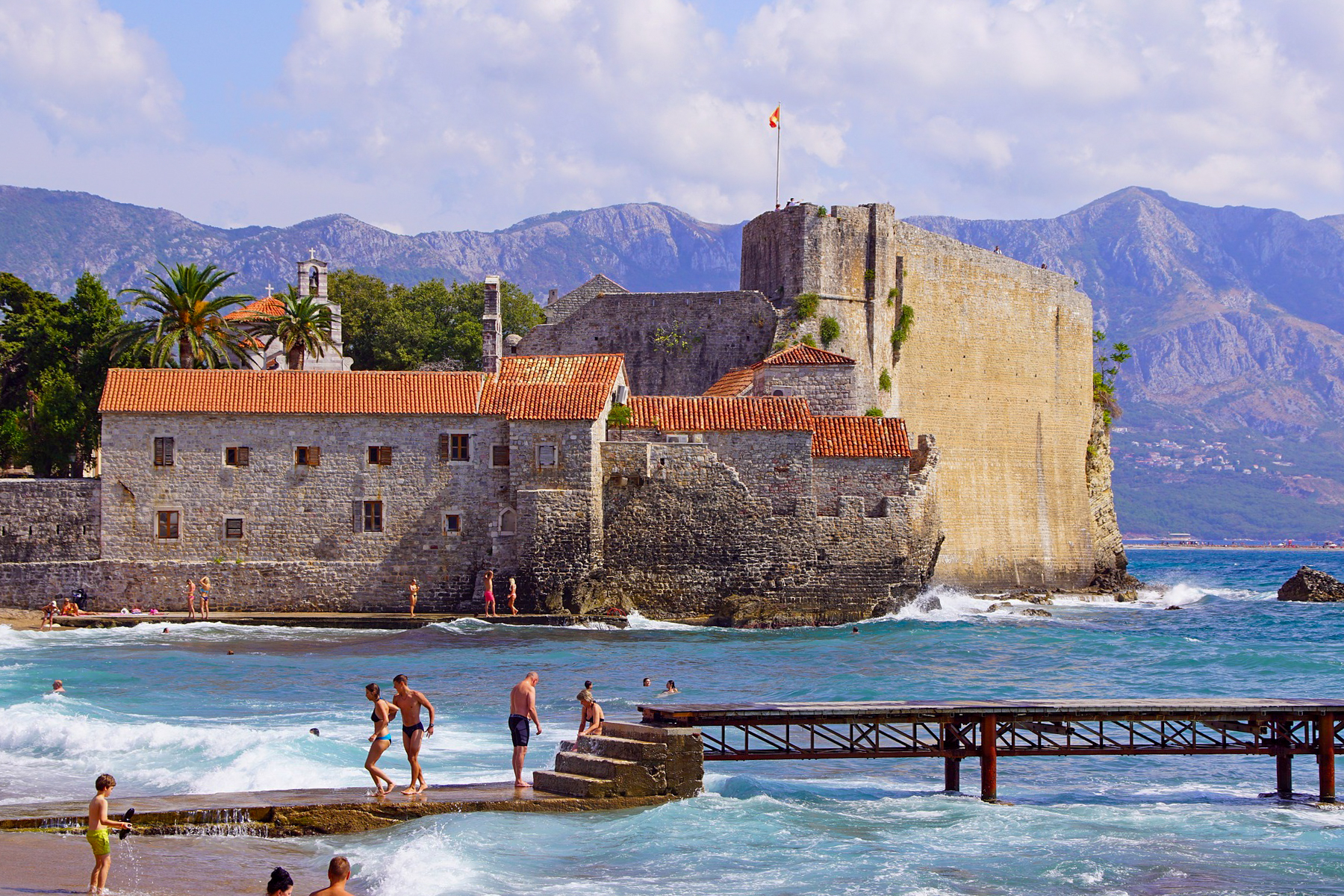 Budva's Old Town is a must-see and the perfect destination for an early-morning stroll around some ancient architecture. Take advantage of visiting medieval churches and museums prior to the sun getting too hot. 
If partying is what you seek, Budva packs a punch in terms of bars, clubs, and discotheques, well-deserving of its nickname the 'Montenegrin Ibiza'. For theater fans, the Budva Theatre Festival takes place in July and hosts theater companies from all over Europe.
10. Lucca, Tuscany
Average temperature: 26°C, 79°F
Charming Lucca is 'Tuscan sun' personified. With a compact city center known for its Renaissance-era architecture, don't miss the opportunity to bike on its city walls, which offer sweeping panoramic views of the town. And of course, don't hesitate to settle in for some delectable Luccan cuisine after burning all those calories!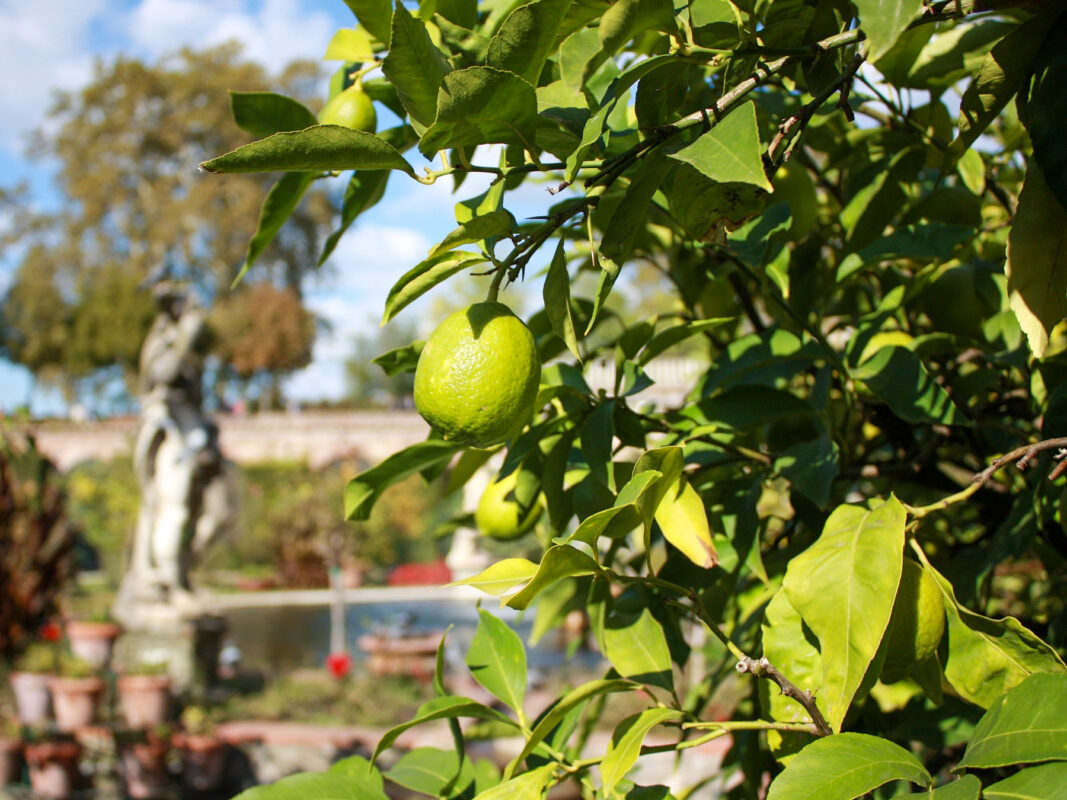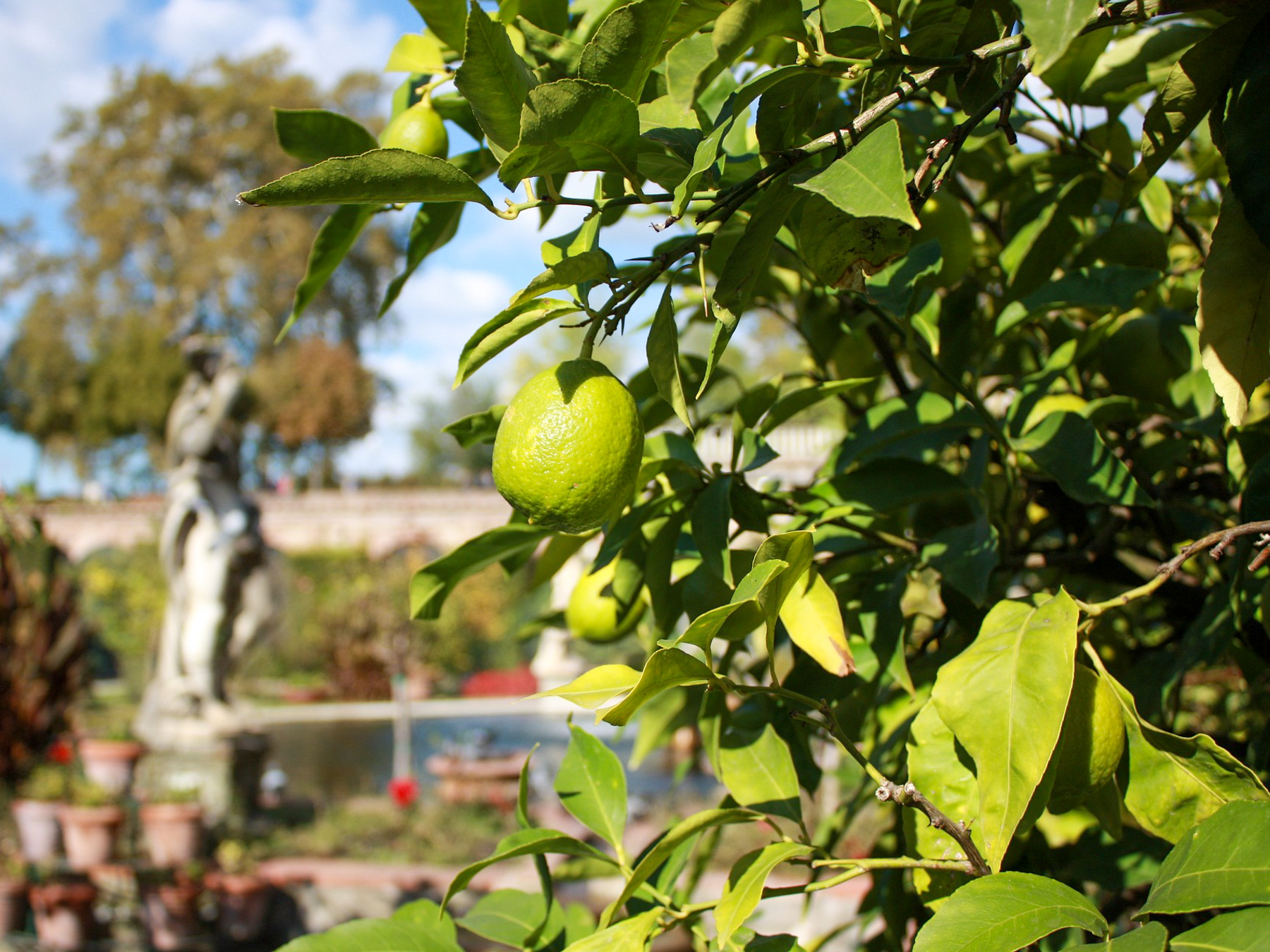 Summer also heralds ample musical offerings, including the Puccini Festival (in honor of the Lucca-born composer), as well as the Lucca Summer Festival and the Lucca Jazz Festival. A stone's throw from other Tuscan attractions like Pisa and Volterra, Lucca is the perfect summertime destination.
11. San Sebastián, Spain
Average temperature: 22°C, 72°F
In the heart of Spain's Basque Territory, San Sebastián is a mecca for beaches, cuisine, natural beauty, and nightlife – giving visitors quite the bang for their buck, at much cooler temperatures than the country's southern regions.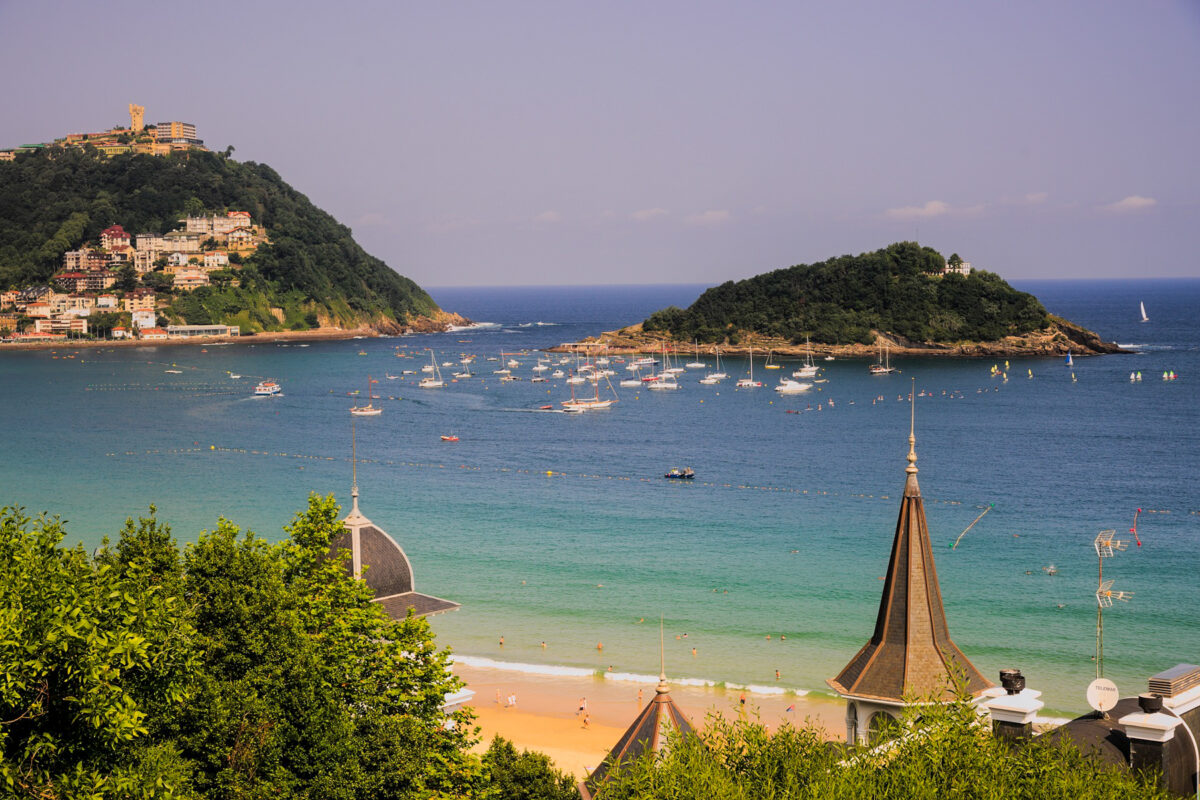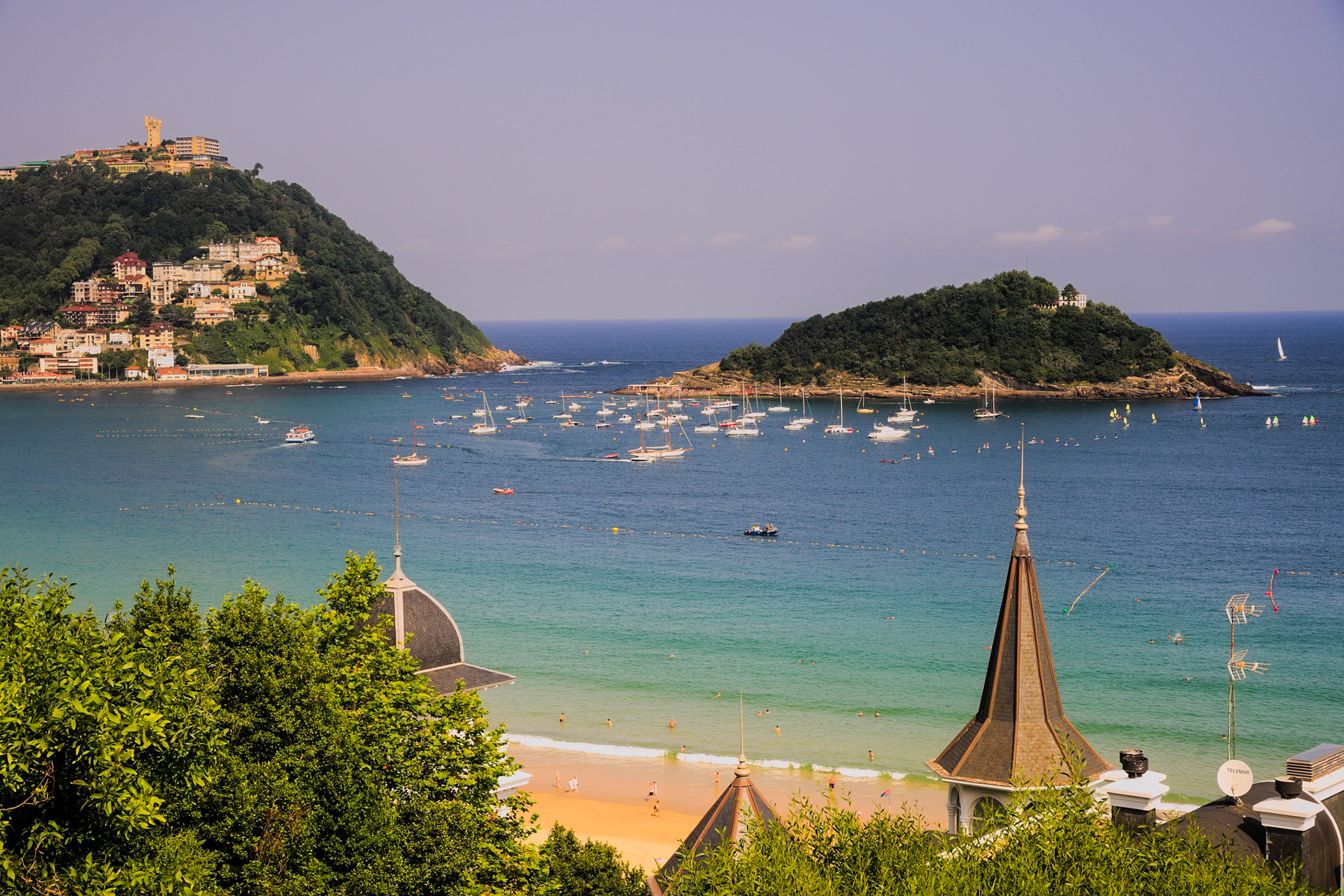 Spend the day sunbathing at the La Concha, Ondarreta, or Zurriola beaches, and the night dancing your cares away at rooftops, clubs, and beach bars. Whether you're in the mood for Michelin stars or simple fare from pintxos bars or local markets, the city is one of Europe's top culinary destinations for a reason. 
Summer in San Sebastián is also packed with cultural offerings, like the San Sebastián Film Festival, the Jazzaldia Festival, and the Semana Grande Festival. For a nature break, consider a day trip to the Basque Coast Geopark or the Pyrenees for some hiking. 
12. Kraków, Poland
Average temperature: 20°C, 68°F
Kraków was one of the few cities in Poland not destroyed during World War II, and its medieval-era market square (Rynek Główny), is one of the largest in Europe. During the summer, the square explodes with buskers, artists, and performers, with open-air cafés popping up everywhere – perfect for basking in the sunshine.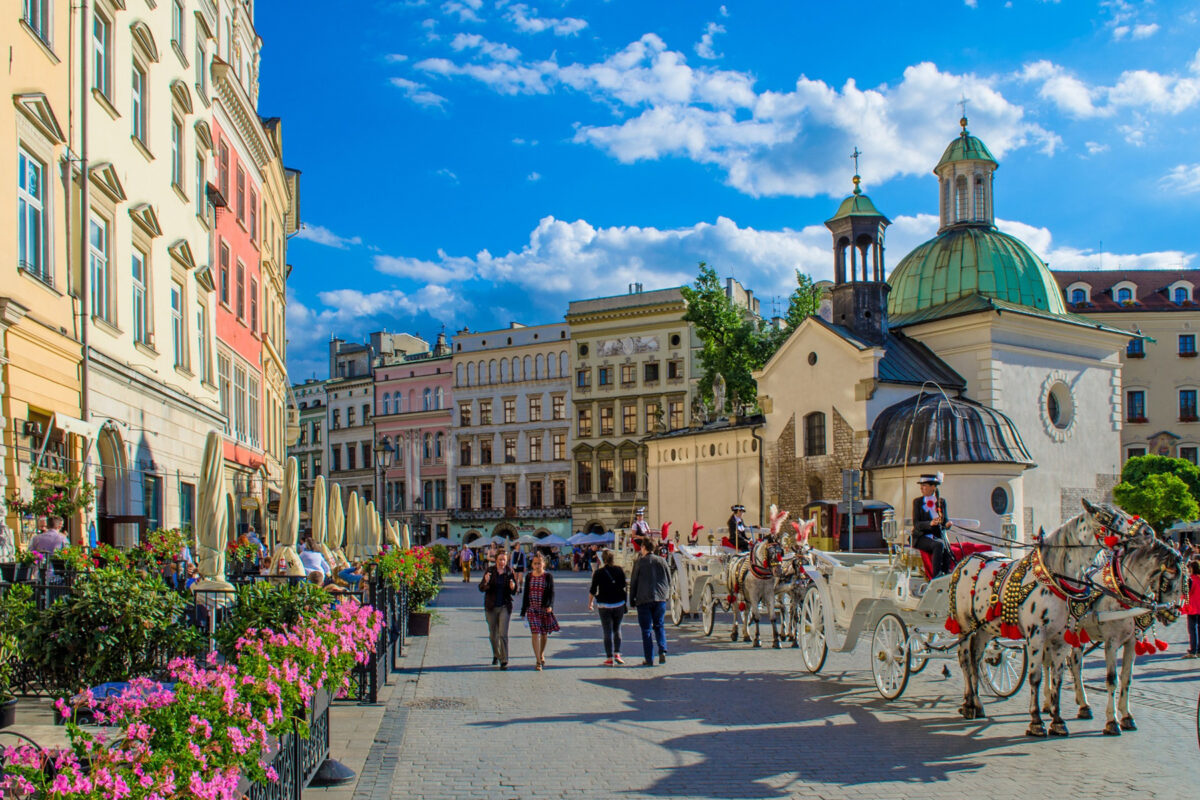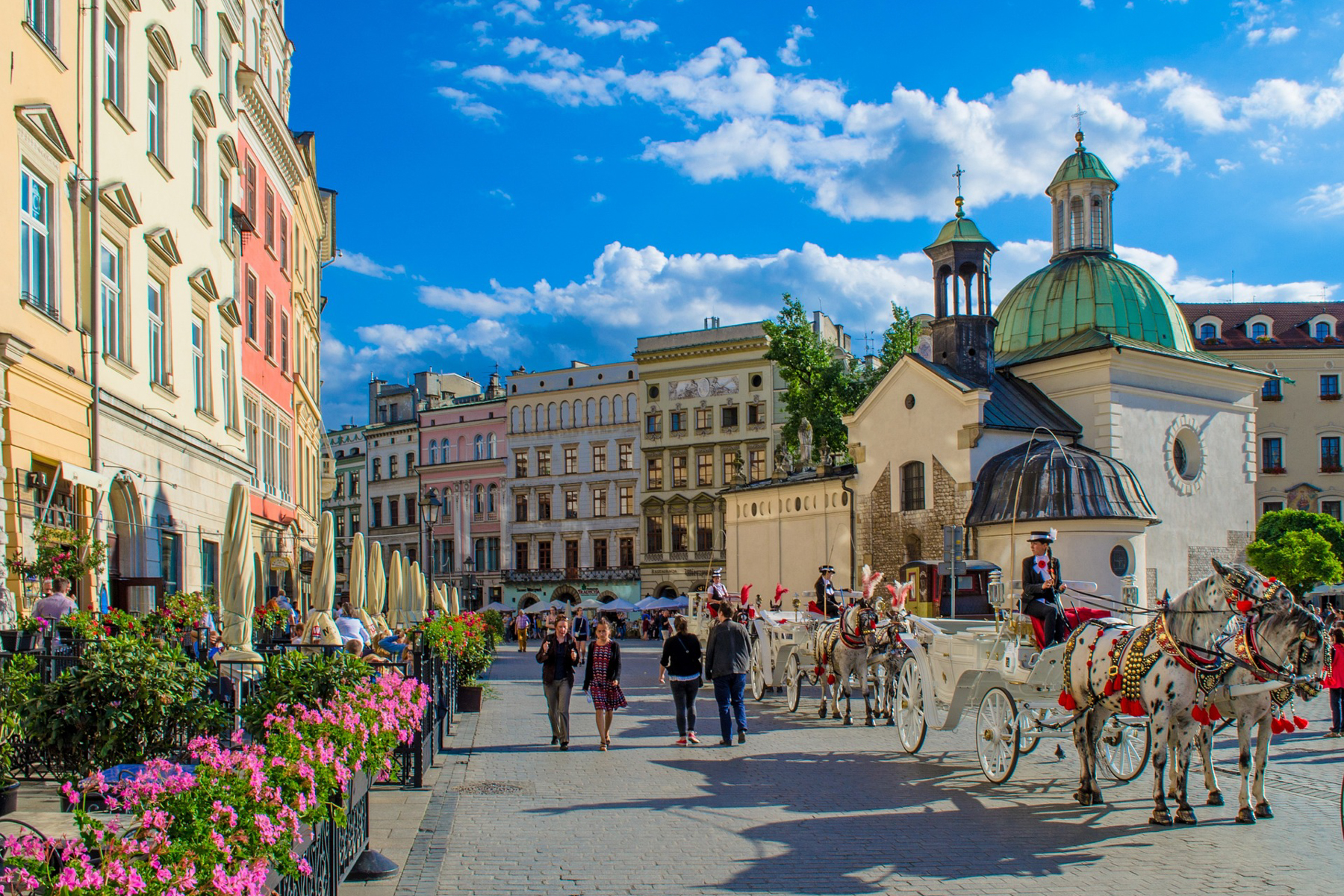 Each summer, Kraków hosts the Jewish Culture Festival, the Summer Jazz Festival, and the International Festival of Street Theatres, all great times to visit the city. Its vicinity to cool tourist attractions like the beguiling Wieliczka Salt Mine is also a reason behind its popularity, and summer tends to be a busy time to visit. It is best to book lodging accordingly. 
13. Black Sea, Bulgaria
Average temperature: 28°C, 83°F
Another of Europe's best-kept secrets is the Black Sea area of Bulgaria. Home to world-class beaches like Sunny Beach and Golden Sands, this area offers resort amenities par excellence.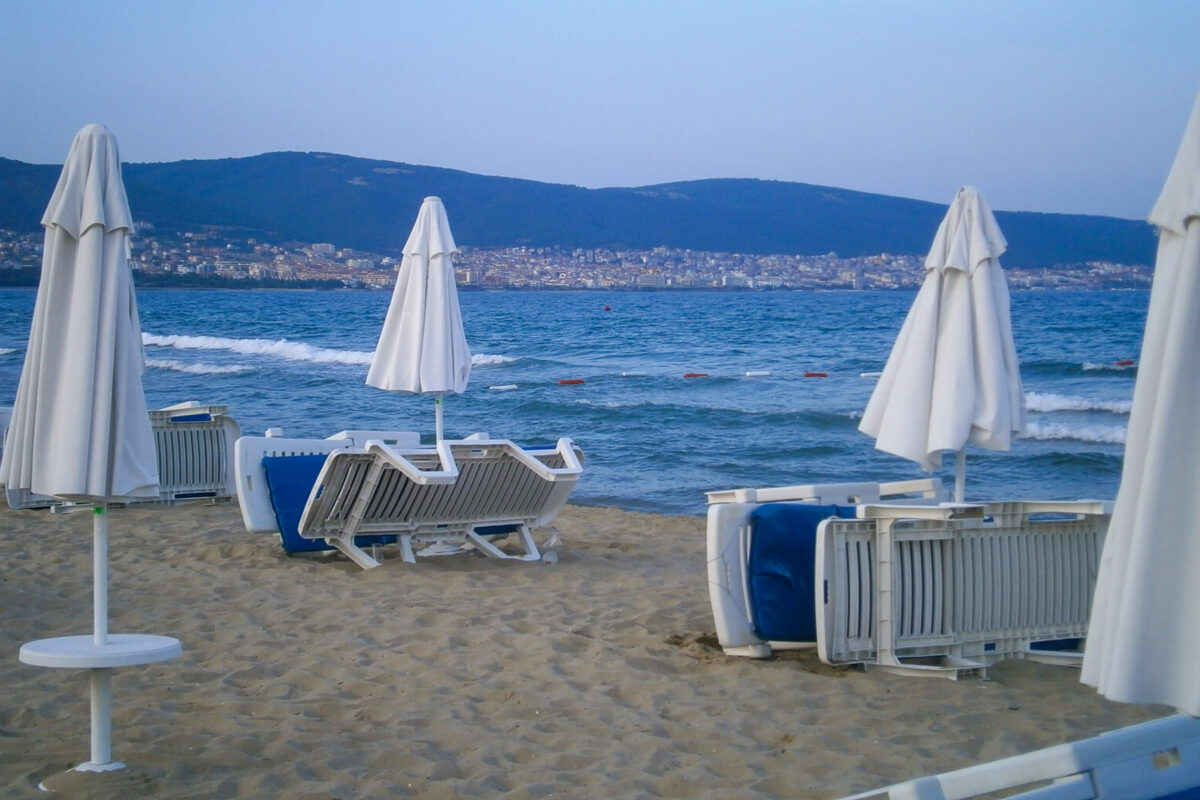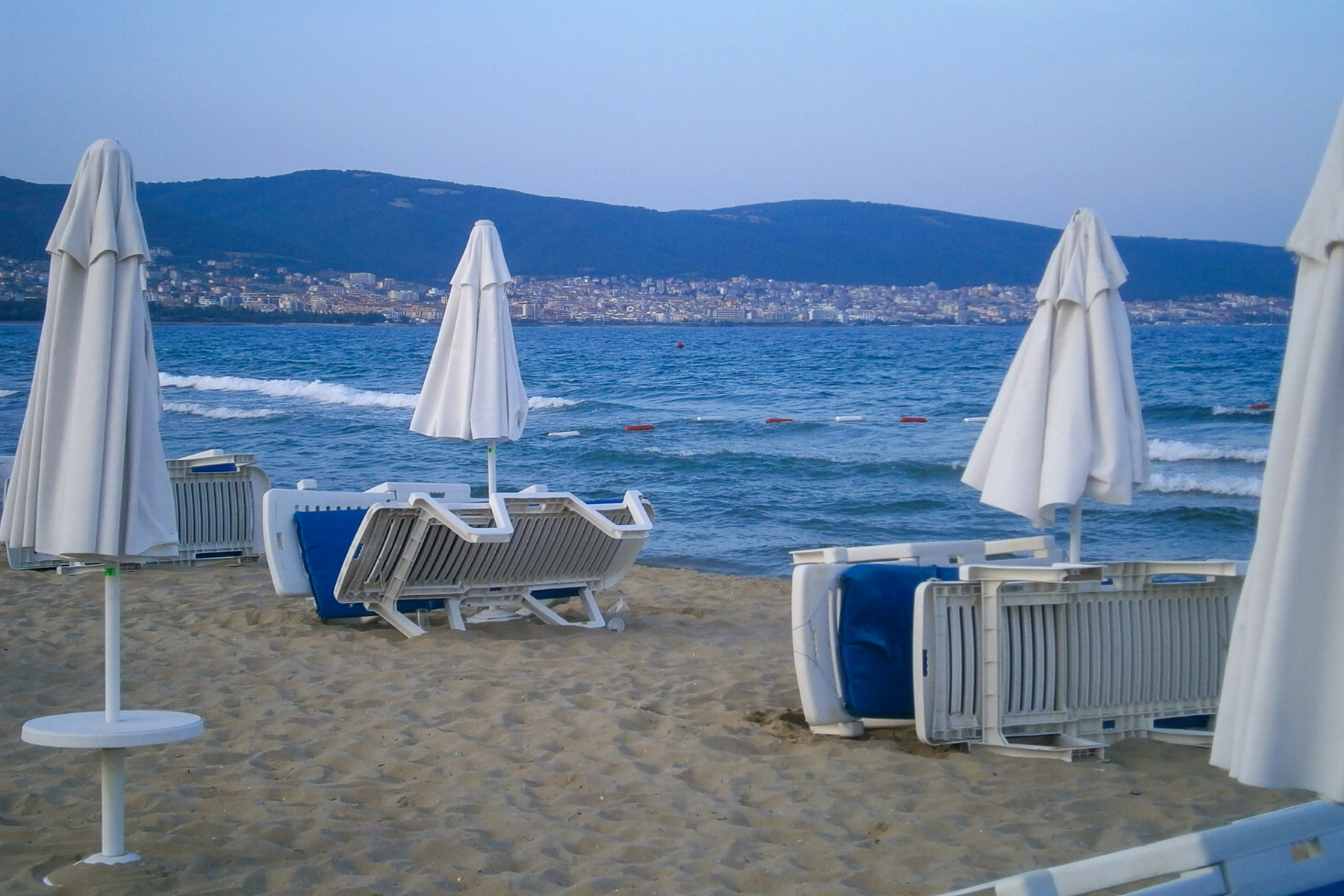 From comfy lounger rentals to waterskiing, boating, fishing, beach clubs, and more, the Black Sea is the place for an absolutely idyllic summer escape. 
Just in case that wasn't enough, the area is also packed with history, from the ancient city of Nessebar, a UNESCO World Heritage Site, to ancient Thracian civilization on display at Varna, and local cuisine utterly to die for. 
14. Orkney Islands, Scotland
Average temperature: 14°C, 58°F
While not exactly a sunshine destination, summer is still the best time for a visit to the beguiling Orkney Islands, a Scottish gem of rugged coastlines, rolling hills, and historical significance spread over 70 islands. Check out ancient sites like Skara Brae, a Neolithic-era village older than Stonehenge, or the Bronze Age Standing Stones of Stenness.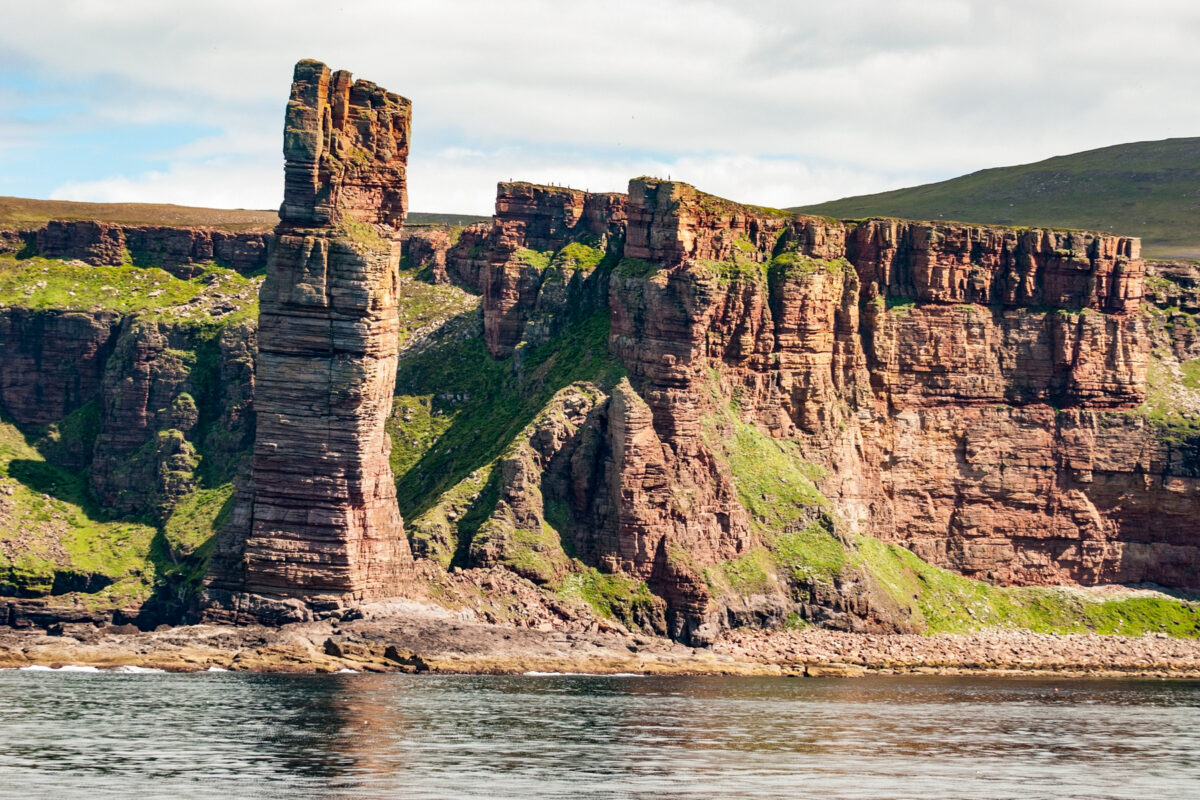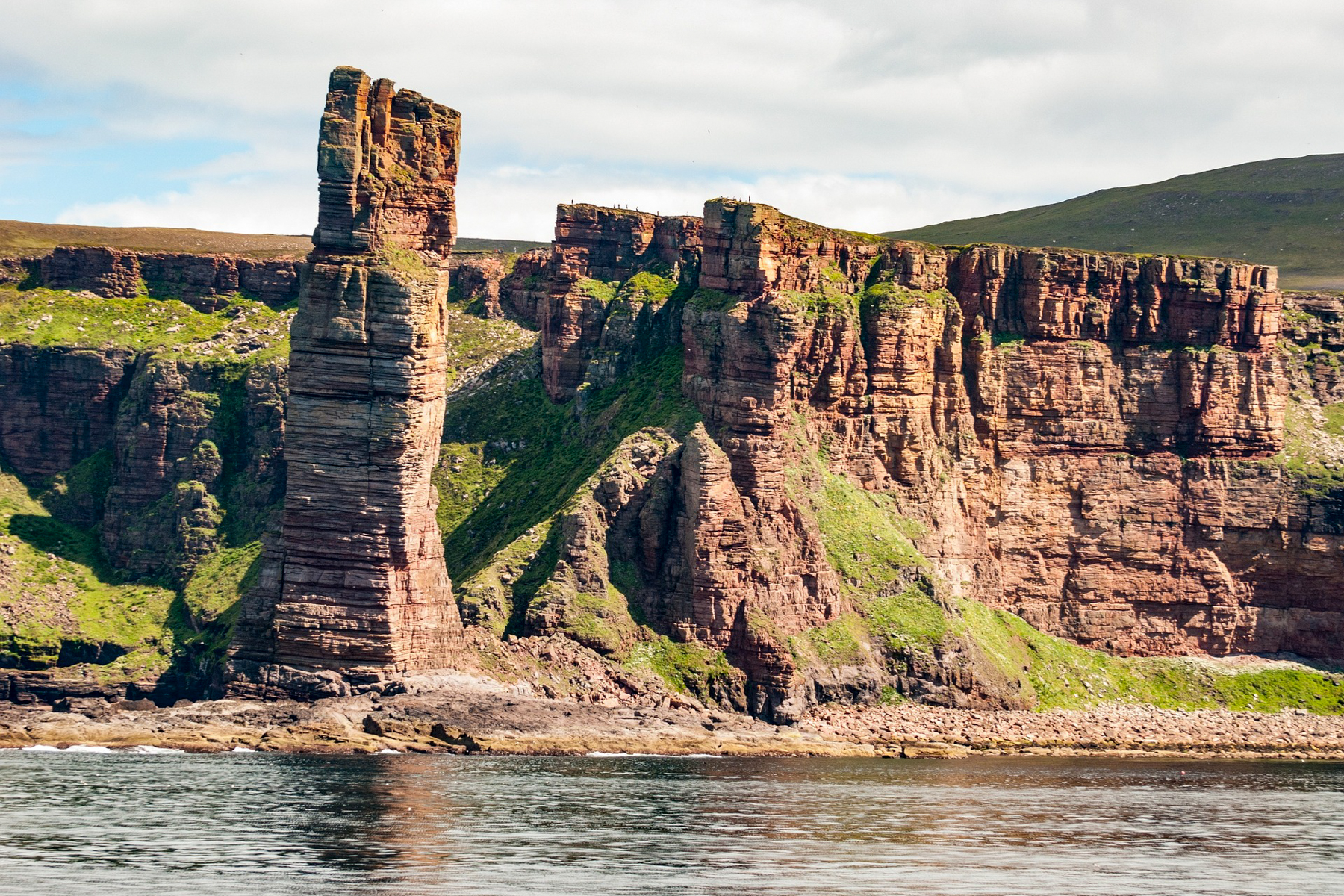 Wildlife enthusiasts will go crazy for the range of critters around Orkney, including puffins, seals, whales, and dolphins. You can sample fresh Orkney crab, smoked salmon, and haggis alongside a local beer or whisky, and be sure to try to time your visit with the Orkney Folk Festival, the area's yearly music festival.  
15. Côte d'Azur, France
Average temperature: 24°C, 75°F
F. Scott Fitzgerald described his beloved French Riviera as "when life was literally a dream," and you're sure to agree. Home to some of the world's loveliest beaches, including Nice's Promenade des Anglais, La Croisette in Cannes, or Plage Juan-les-Pins in Antibes, no one would blame you if you just beach-hopped for the entirety of your visit.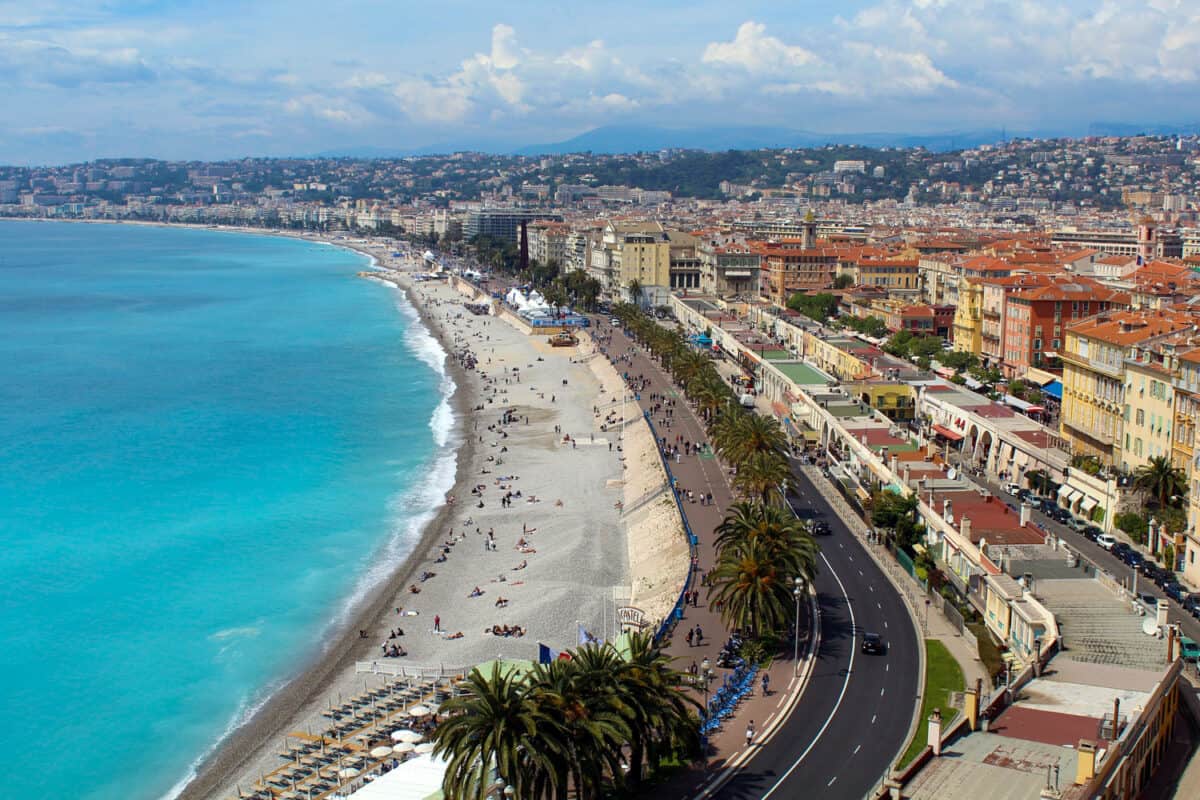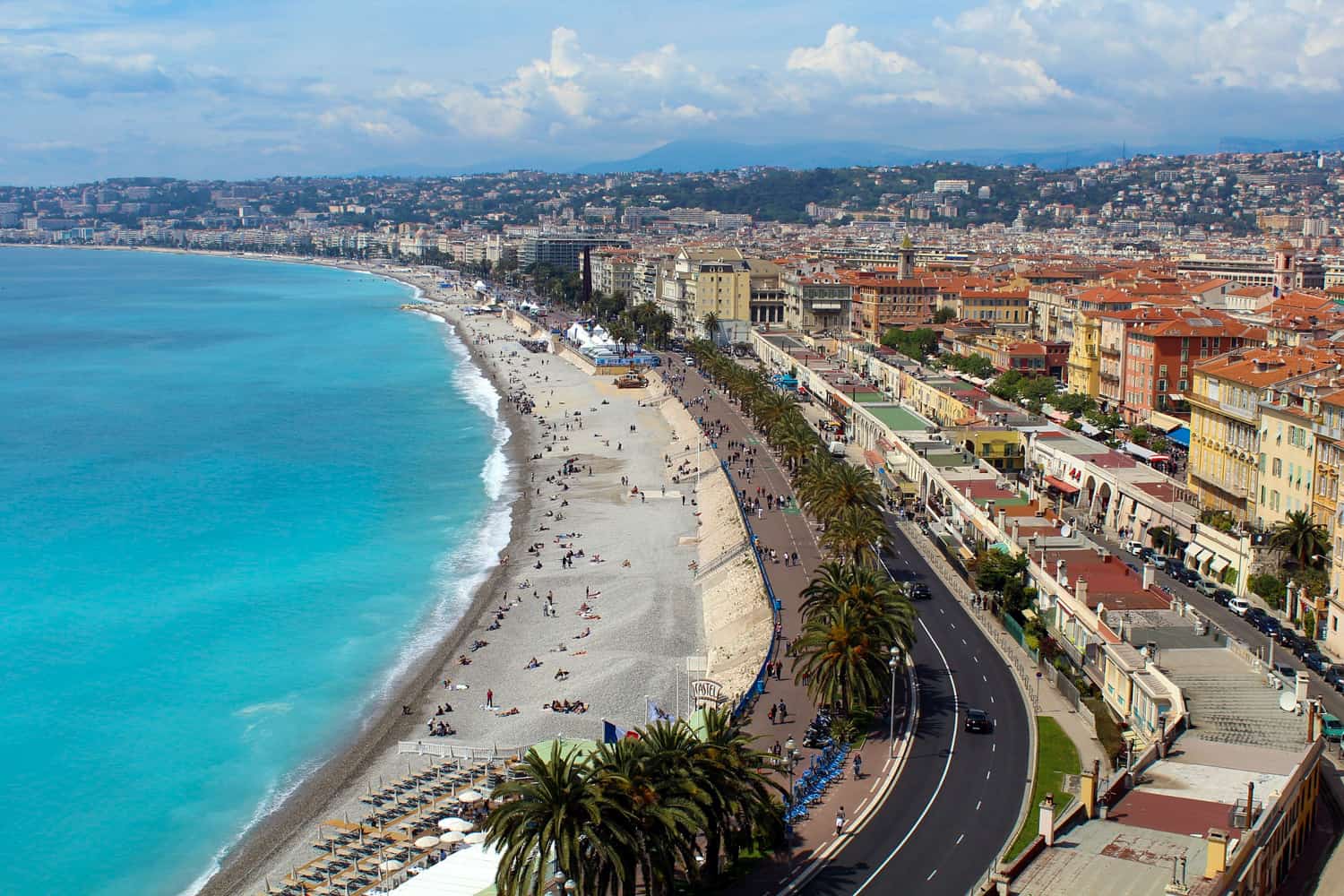 While not necessarily a budget destination, the main hub Nice has ample budget accommodations, and the whole region is remarkably well-connected via rail. Explore medieval darling Èze, swoon at pastel-pink Villa Ephrussi de Rothschild in Saint-Jean-Cap-Ferrat, and live like a high-roller in Monaco – just don't forget to apply that sunscreen liberally and stay hydrated!
16. Jūrmala, Latvia
Average temperature: 20°C, 68°F
Located right outside Latvia's capital Riga, artsy Jūrmala is known for its Art Nouveau-style wooden villas decorating its stunning 32-kilometer-long coastline.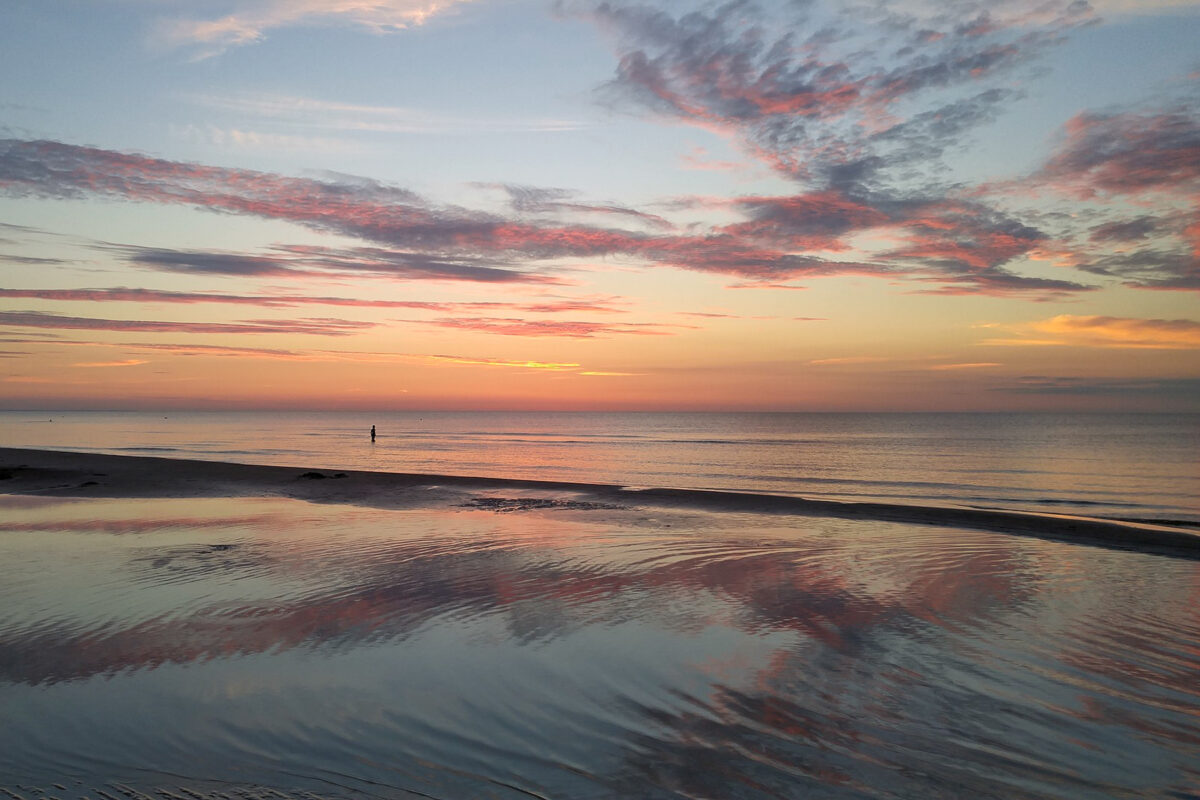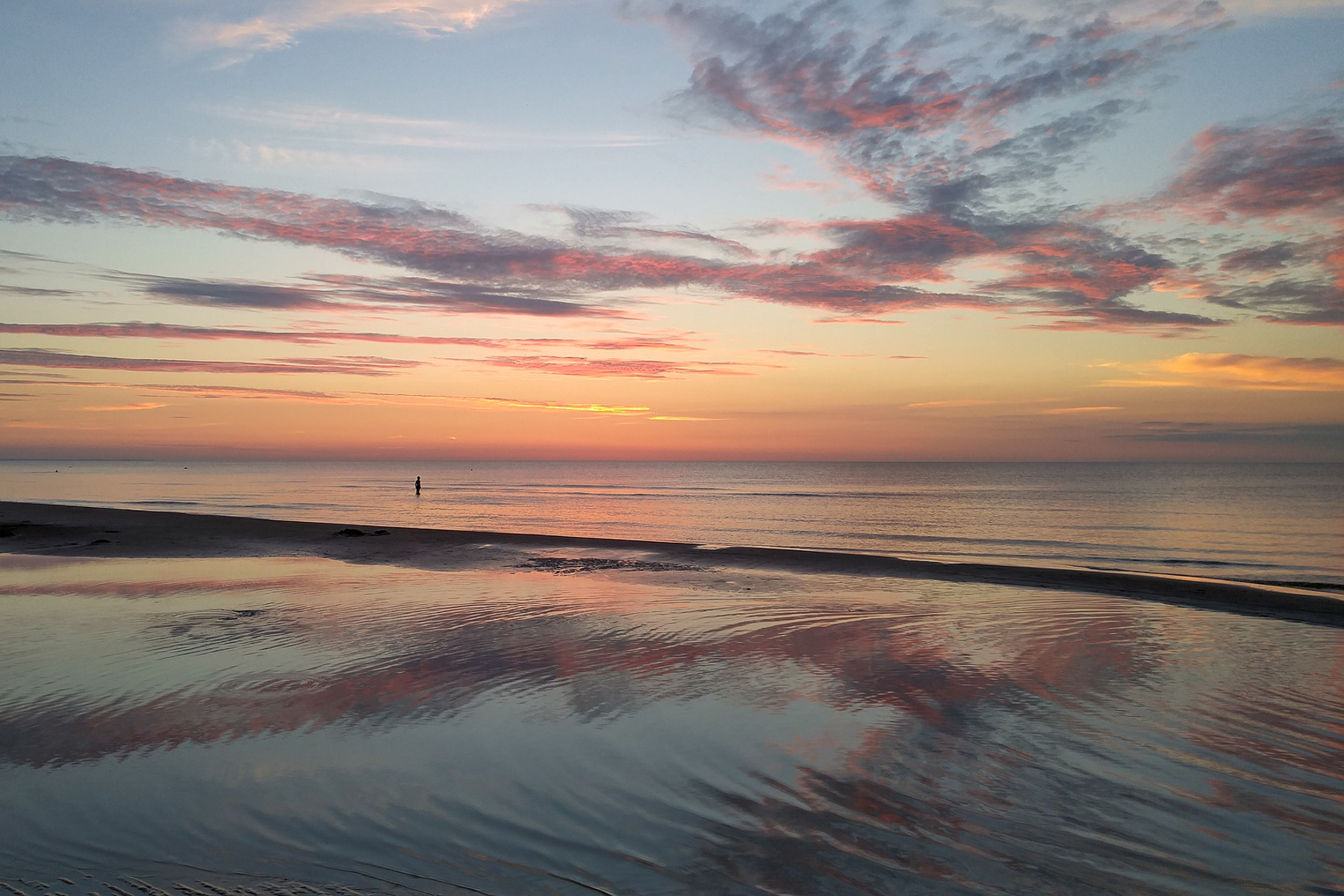 While far too cold much of the year, in summertime the region comes alive, hosting festivals like the Jūrmala Music Festival and Jūrmala Arts Festival, as well as world-class hiking, cycling, and golfing in its nearby forests and parks. 
If your vibe for this trip is more about R&R than increasing your heart rate, Jūrmala is also world-renowned for its spas – definitely an indulgence to consider on your visit.
17. Pärnu, Estonia
Average temperature: 20°C, 68°F
For romance, dancing the night away, and getting your fill of the short-but-sweet summer season in Estonia, Pärnu is also a great choice. Like Jūrmala, it has fabulous spas, a dreamy coastline, and ample hiking and cycling, perfect for those who want to do a little bit of everything in a slightly quieter environment than elsewhere in Europe.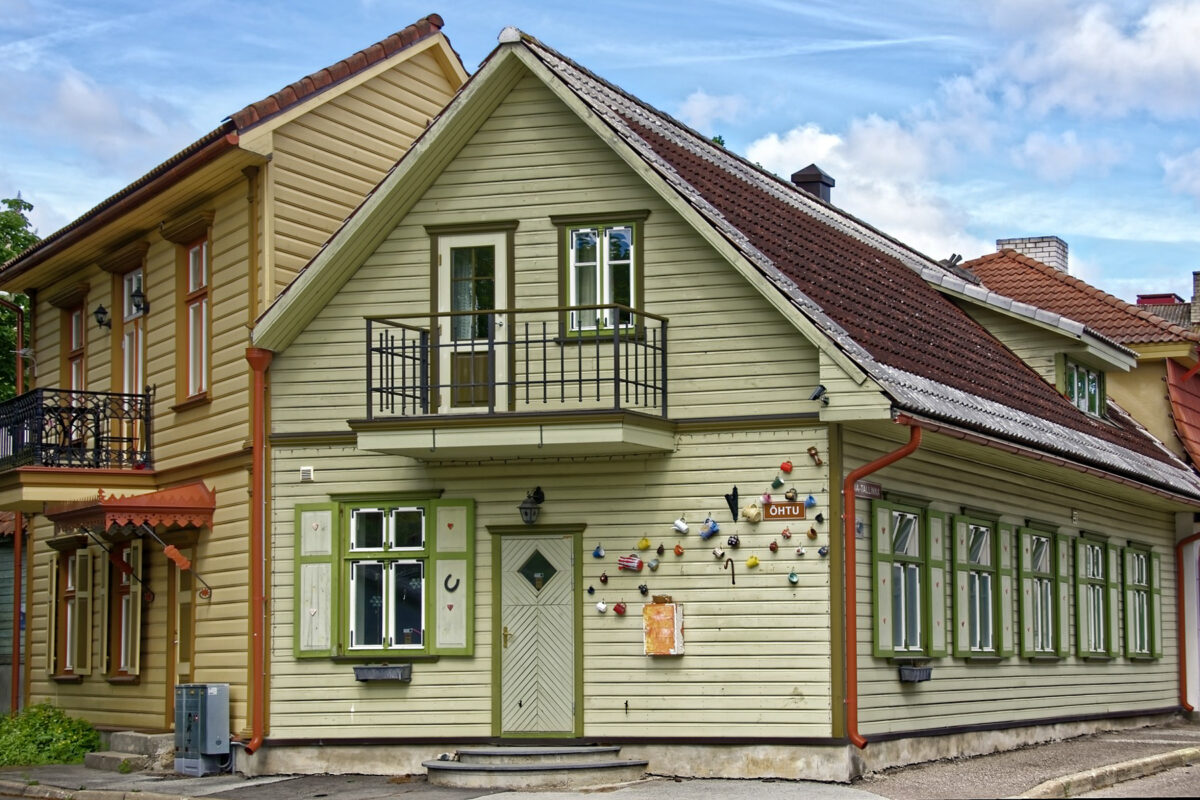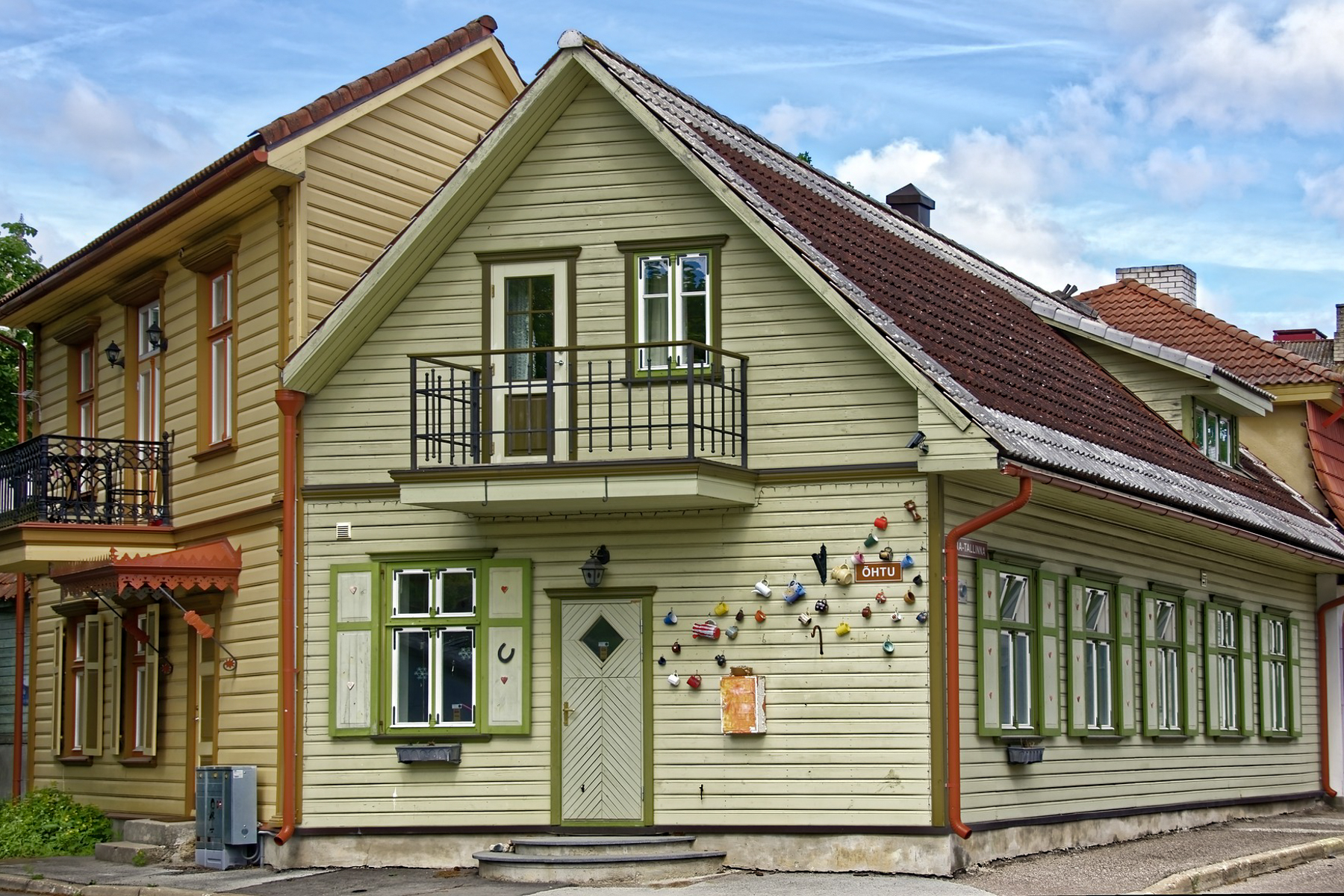 However, in addition, Pärnu also hosts one of the biggest dance parties in the region each August, called the Weekend Festival. Last but not least, according to an old legend, if you give your other half a smooch at the end of the Pärnu seawall, you'll be in love forever.
Also read: Romantic Cities in Europe. 
18. Paphos, Cyprus
Average temperature: 26°C, 79°F
Comparatively tranquil Paphos is the perfect location for a beach getaway, with a fun twist. Not only is it home to several beautiful beaches (some a nesting site for wild sea turtles!), but the city is also a UNESCO World Heritage Site recognized for its ancient ruins, including the Tombs of the Kings, the House of Dionysus, and Paphos Archaeological Park.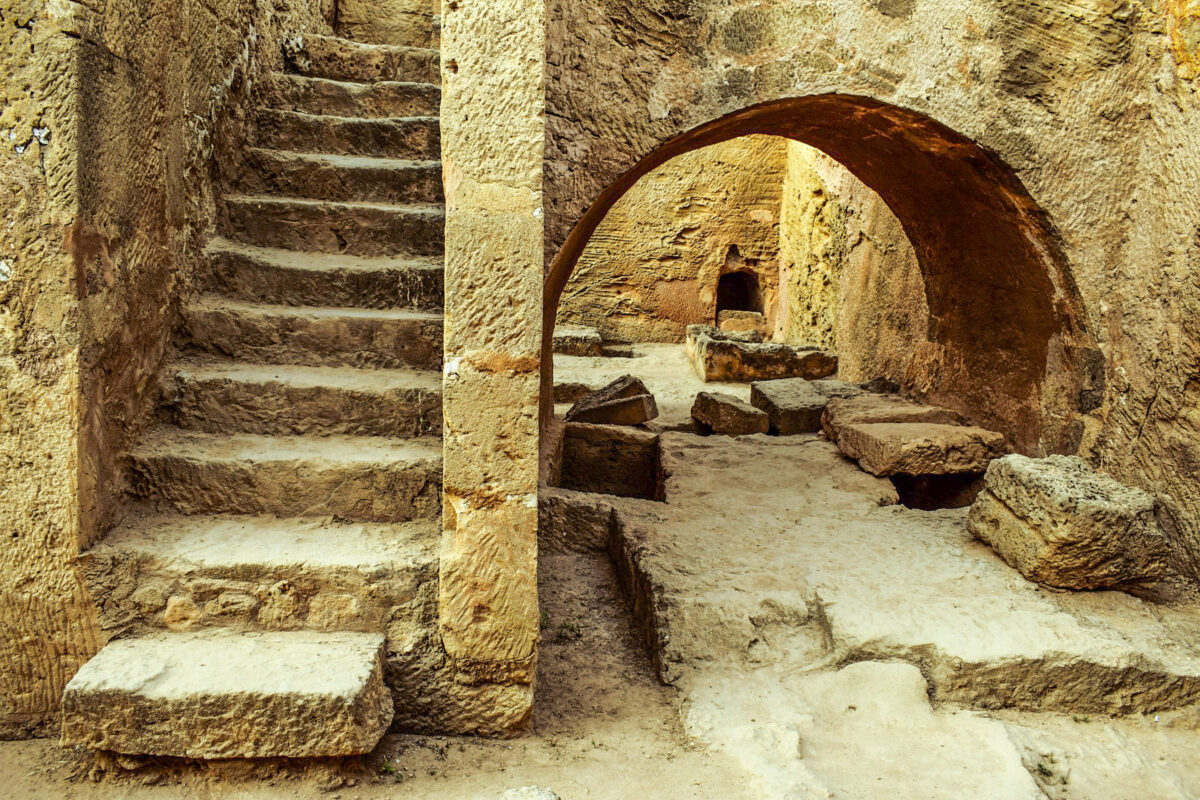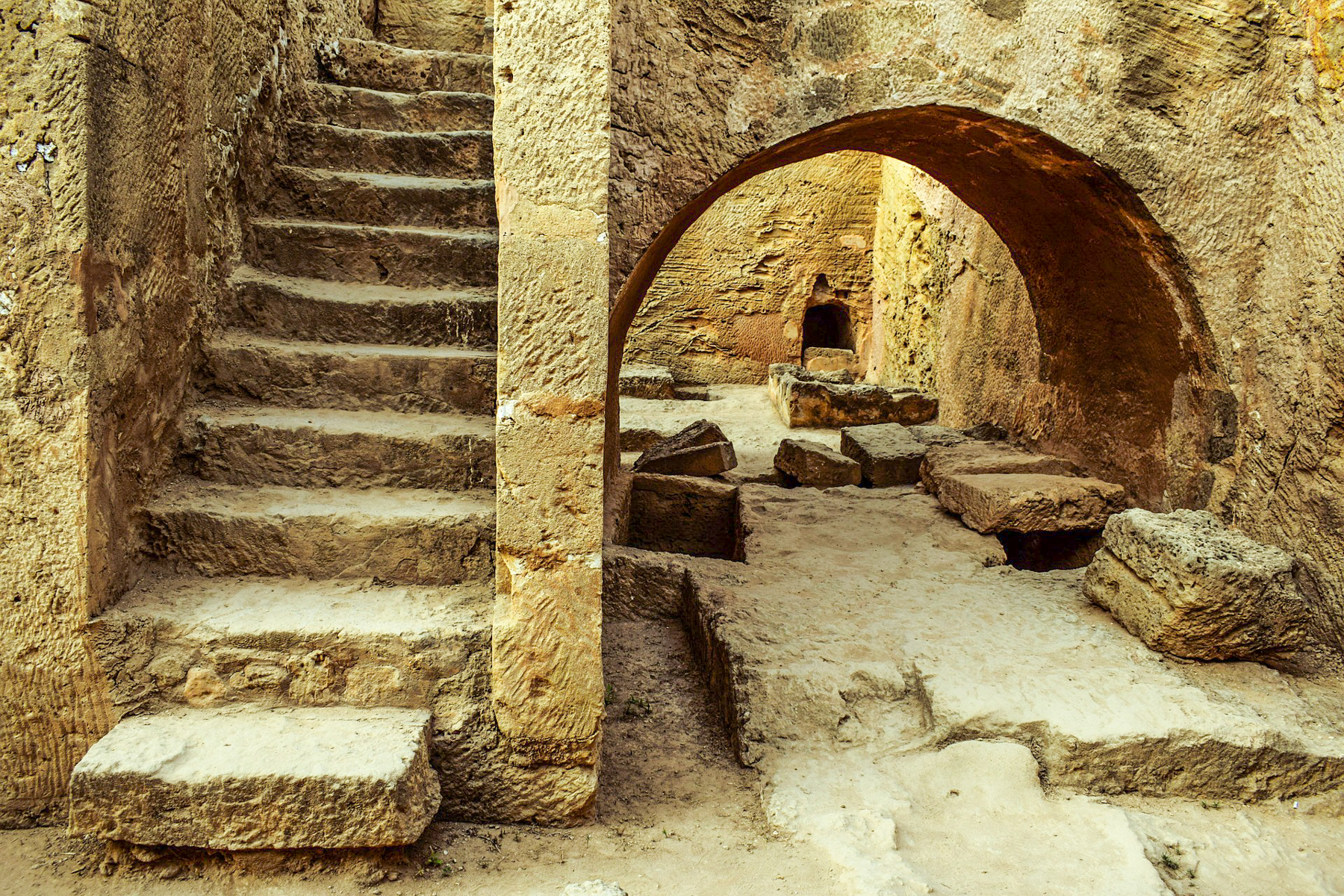 If your ideal summer vacation consists of sunning yourself in the morning and immersing yourself in history in the afternoon, Paphos is a great choice. The city also hosts several festivals during the summertime, like the Paphos Beer Festival and the Aphrodite Festival, and is a hub for traditional Cypriot dishes and Mediterranean culture.  
19. Basilicata, Italy
Average temperature: 23°C, 73°F
You may not expect southern Italy's most mountainous region to have splendid beaches awaiting you, but you'd be wrong – some of the area's most idyllic and pristine shorelines can be found at places like sandy Metaponto or the rocky coves at Maratea.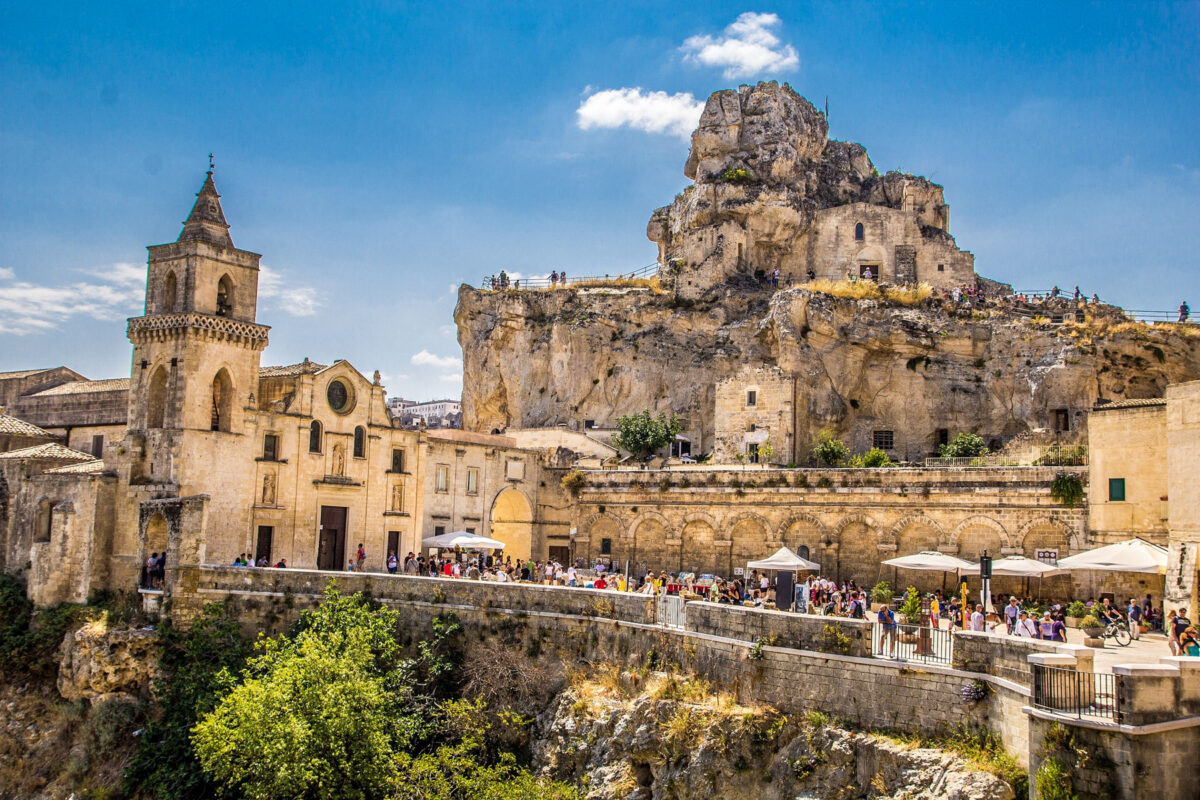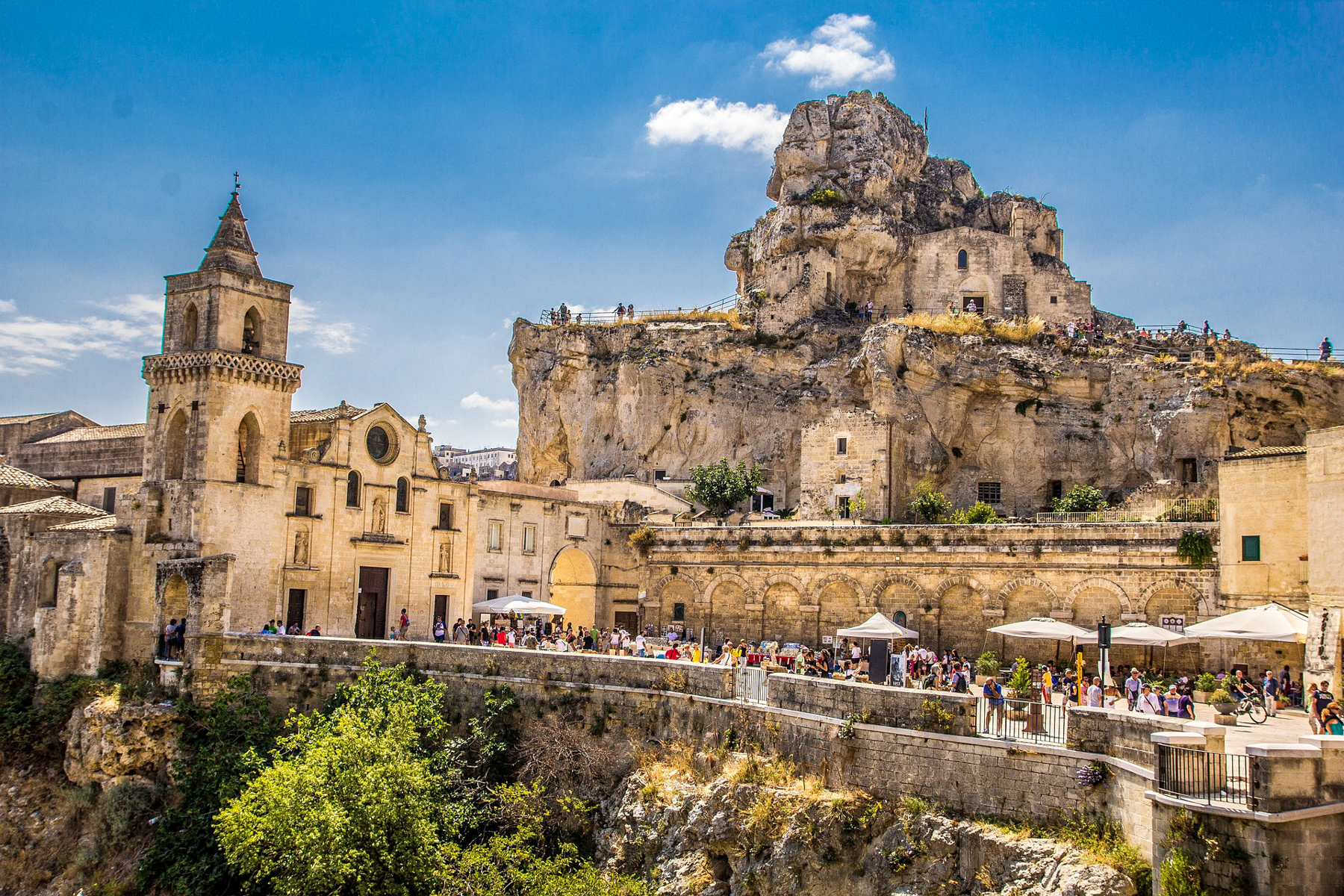 Sandwiched between Calabria and Puglia, Basilicata has footholds on both the Tyrrhenian and Ionian Seas and is famous for its hearty cuisine, wine, and cheese. History fans will swoon at the ancient town of Matera, home to the UNESCO World Heritage Site of the Sassi di Matera, and its rugged landscape is perfect for hiking in places like Pollino National Park, Murgia Materana Park, and the Monte Vulture volcano. 
A summertime visit also yields a few fun festivals to consider, particularly La Notte della Taranta music festival, the Lucania Film Festival, and the Madonna della Bruna festival in Matera.
20. Vilnius, Lithuania
Average temperature: 21°C, 70°F
Lithuania's capital Vilnius is a picture-perfect, sunny, and green place for a summer visit. Perhaps best-known for its UNESCO World Heritage Old Town, don't miss a stroll around the Vilnius Cathedral, the Gediminas Tower, and the Presidential Palace. There are also many museums nearby as well as outdoor dining at its many cafés, bars, and restaurants.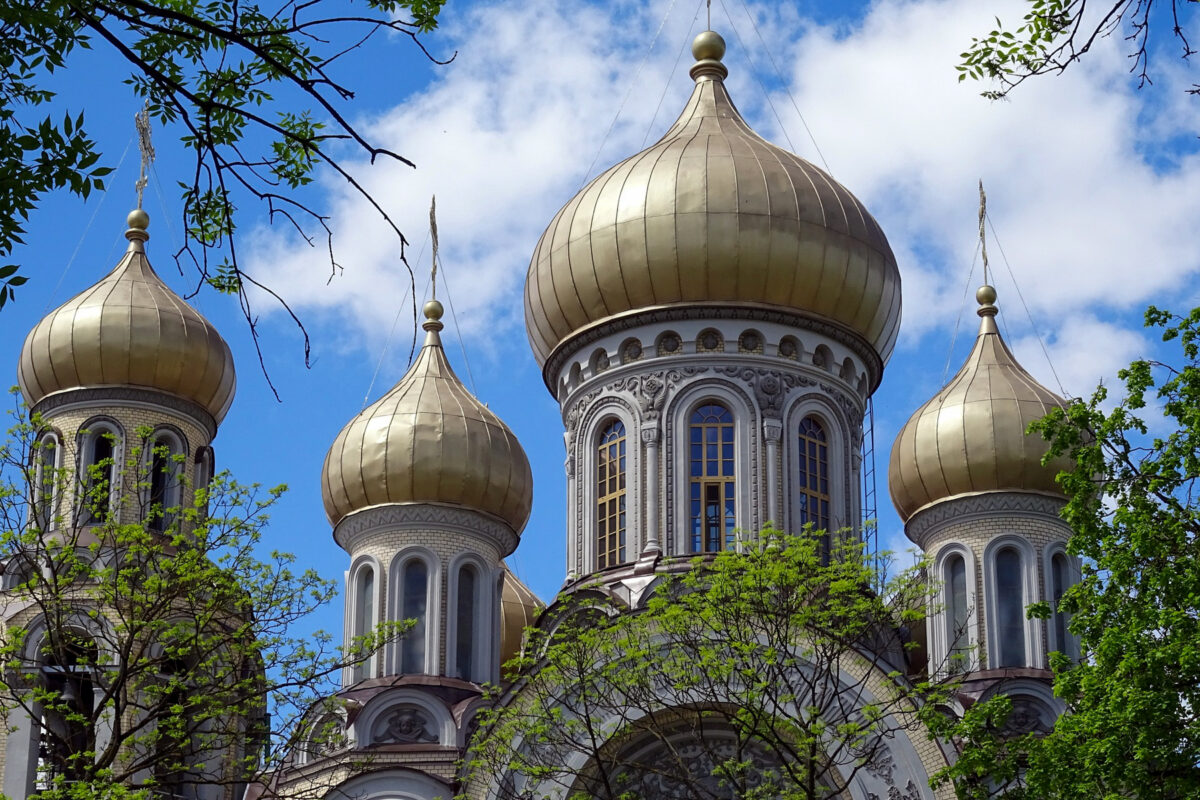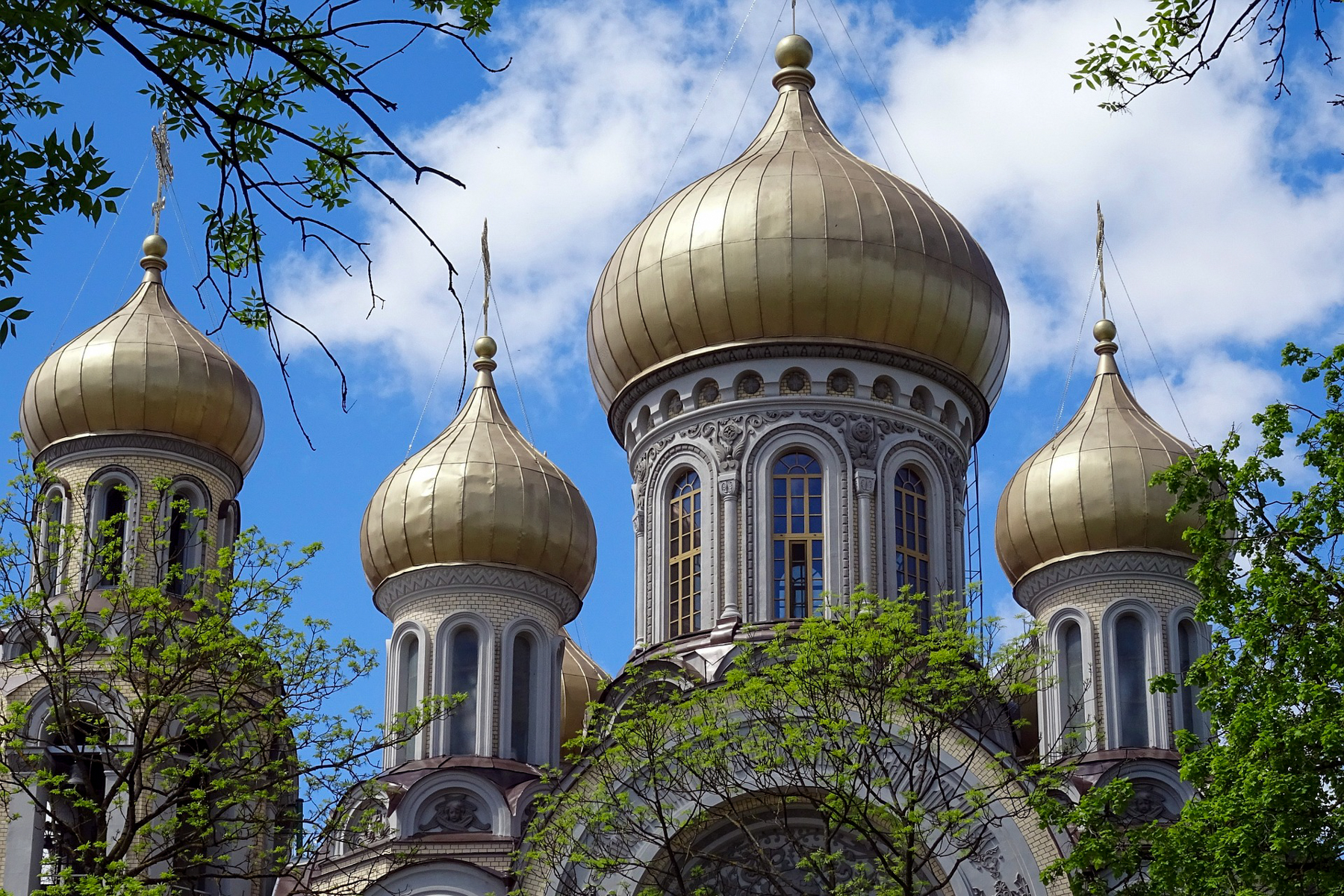 Summertime in particular is a great time to explore its green spaces like the sprawling Vingis Park and the Bernardine Garden, as well as check out the local events. Vilnius Festival is great for classical music fans and there's also the St. Christopher Summer Festival for a variety of cultural attractions.
21. Dalarna, Sweden
Average temperature: 16°C, 61°F
Located in the center of Sweden, Dalarna is a picturesque region famous for its scenic towns and landscapes, and particularly for pristine lakes like Lake Siljan. Perfect for swimming, boating, or fishing in the summertime, these lakes are quite chilly the rest of the year, so it's a great season to take advantage of the best attractions. 
If you're interested in participating, Dalarna is a wonderful place to check out the famed Midsummer's Day celebrations. One of Sweden's most important holidays, it dates back to pagan times and welcomes the summer solstice with special dances and European foods like pickled herring, new potatoes, cured salmon, and more. If you missed Midsummer, you can also check out the Falun FolkmusikFestival, which showcases traditional Swedish music.
22. Scottish Highlands, Scotland
Average temperature: 16°C, 61°F
The breathtaking Scottish Highlands are definitely a bucket-list destination, offering the most sunlight and least rain in the summer season. While you should still pack for any sort of weather in Scotland, summer is an amazing time for exploring the region's historic and outdoor offerings, like hiking in Cairngorms National Park or attempting Ben Nevis, the highest mountain in the UK.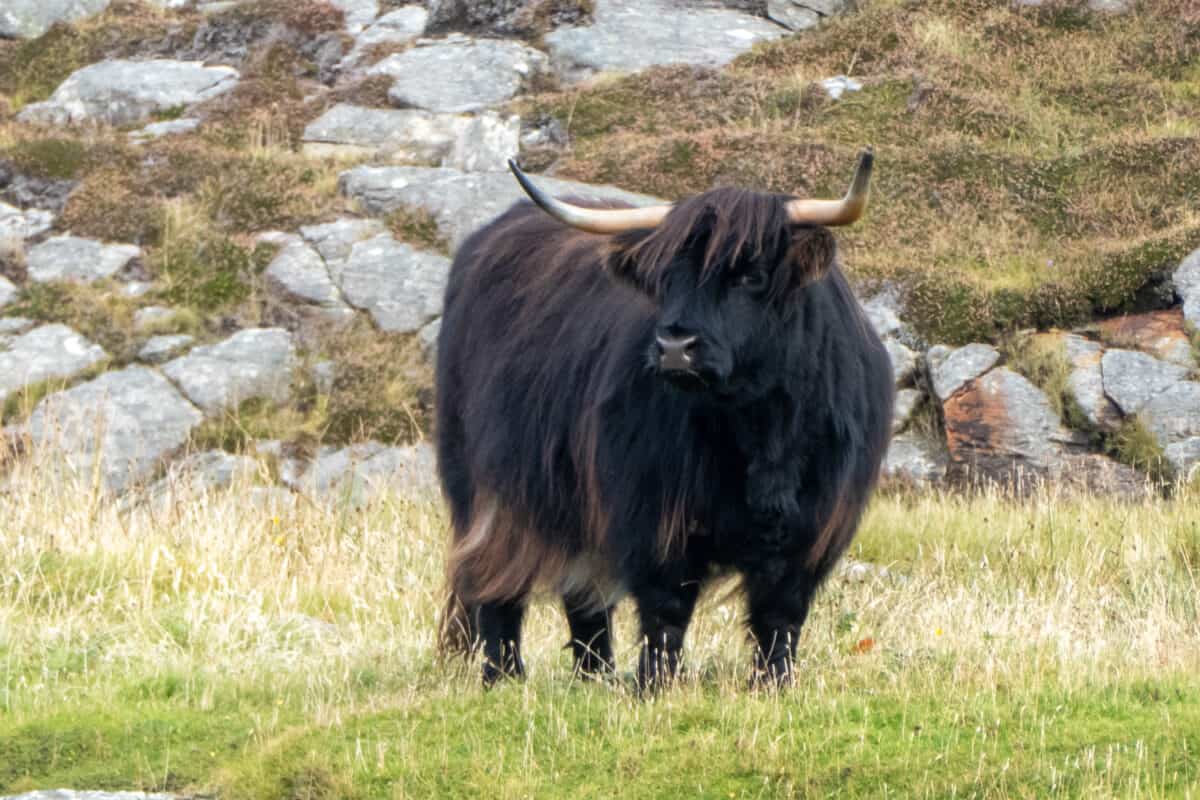 If history is more your scene, you can check out Urquhart Castle or seek out a Nessie sighting near Loch Ness, or check out historic battlefields like Culloden, where the final battle of the Jacobite Rising occurred. 
However, arguably summer's most popular activity is the yearly Highland Games, which take place each summer in a variety of places, one of the largest being the Cowal Highland Gathering in Argyll. Here, you can take part in traditional dancing, cuisine, and witness competitions like the caber toss, tug o' war, and the hammer throw. 
23. The High Tatras, Slovakia
Average temperature: 10°C, 50°F
The High Tatras range encompasses the highest peaks in the Carpathian Mountains, with soaring views of snow-capped peaks, crystalline lakes, and pristine woodlands accessible via over 600 kilometers of hiking trails or by cable car, perfect for a summertime visit.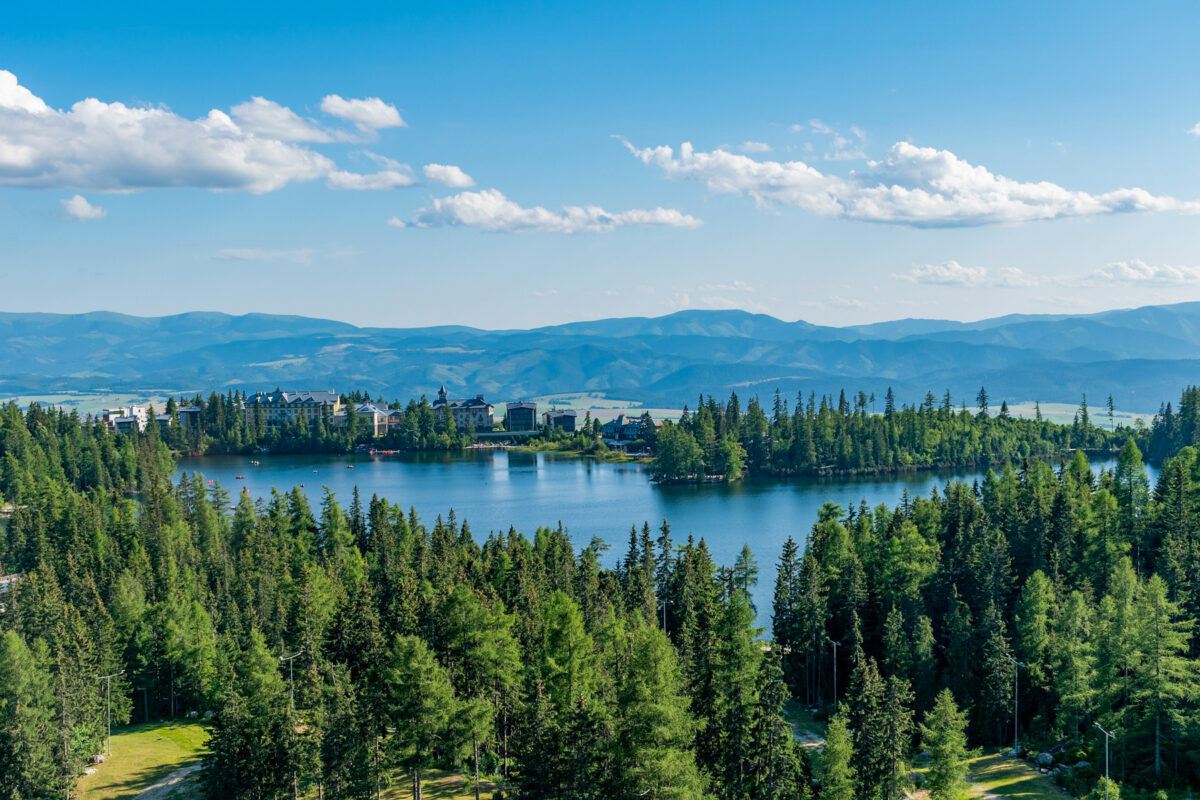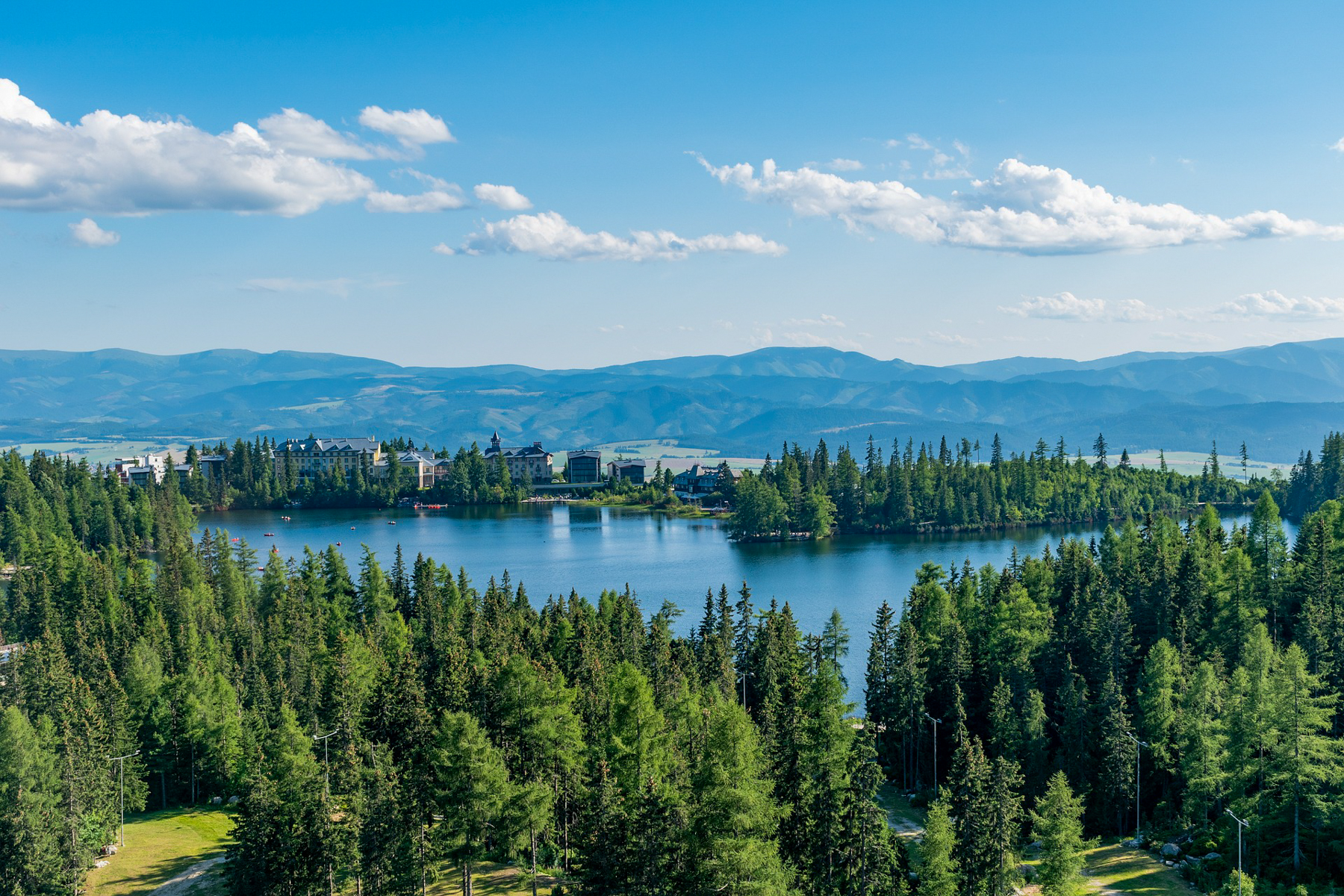 If you'd prefer to admire the natural beauty from a distance, you can enjoy traditional architecture, folk music, and hearty cuisine in picturesque Slovak towns like Poprad and Kezmarok, as well as indulge in some R&R at the region's many thermal spas. 
For the adrenaline-seekers among you, the High Tatras also offer a wide range of adventure sports, like white-water rafting, paragliding, and ziplining on its gorgeous lakes. 
24. The Peloponnese, Greece
Average temperature: 28°C, 82°F
While thousands of visitors flock to Athens or the Greek islands in the summertime, another Greek destination that's a bit more under the radar is the Peloponnese region. Home to cities like Nafplion, Kalamata, and Corinth, the Peloponnese is also home to some of Greece's most important ancient sites, including the ruins at Mycenae, Epidaurus, and Olympia.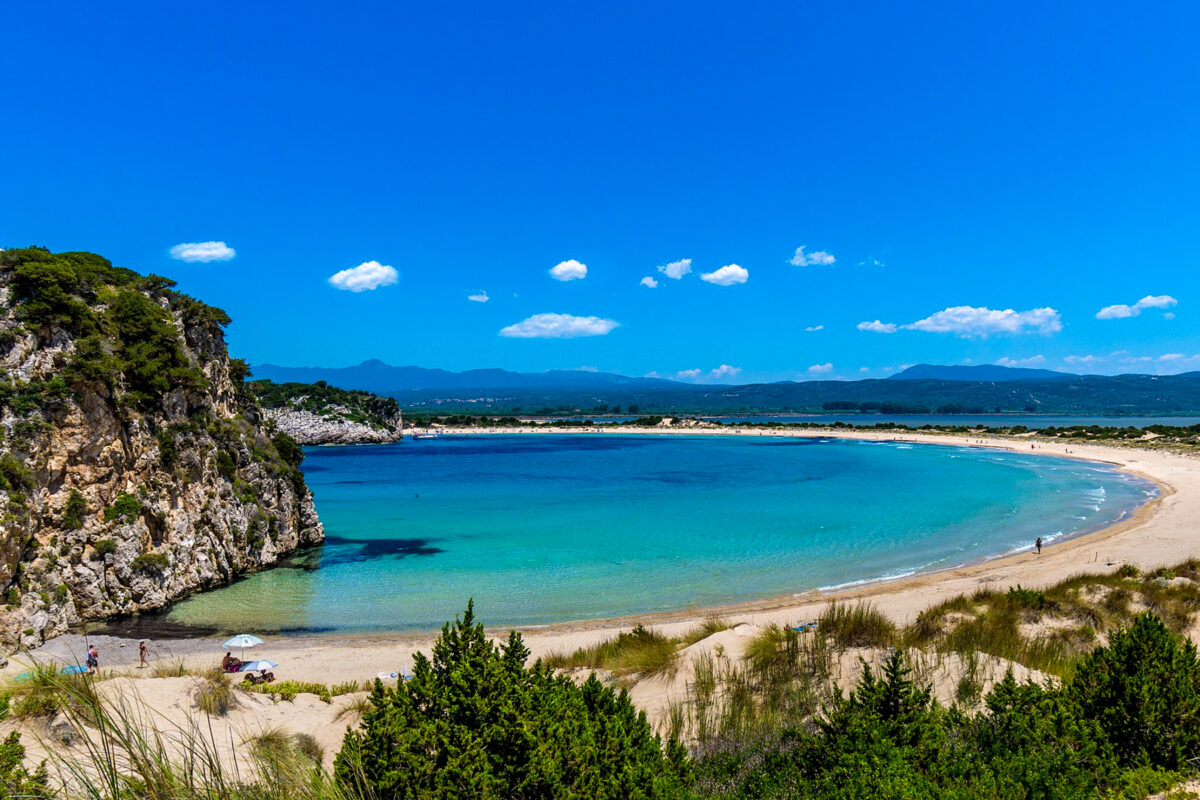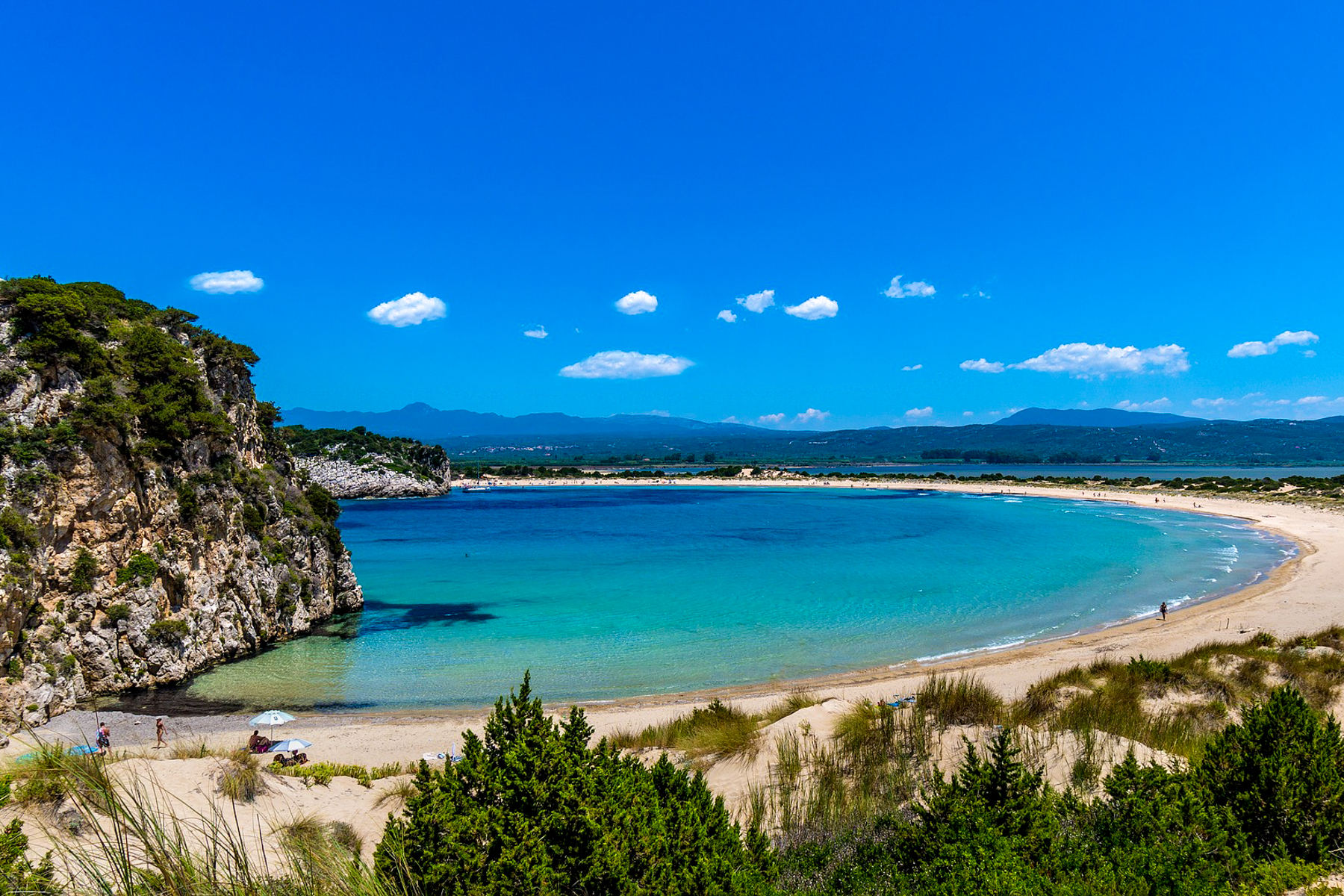 The area also has some of Greece's most underrated beaches, particularly popular for snorkeling, kayaking, and windsurfing due to their crystal-clear water and the area's geography. 
If hiking is more your scene, check out the nearby Taygetos Mountains or the arid and rugged caves of the Mani Peninsula. Of course, no visit here is complete without gorging yourself on fresh seafood, olive oil, and local feta cheese and honey, perhaps after a day at the beach or a soak in the thermal baths at Loutraki or Kaiafas.
25. Ionian Coast, Albania
Average temperature: 30°C, 86°F
Similarly, under the radar as a summer destination is the Ionian Coast of Albania. A region of jaw-dropping natural beauty, you can explore the rugged landscapes of the Llogara National Park, hike in the Cika Mountains, or take a boat trip along the coastline, enjoying idyllic sandy beaches at Dhërmi, Pulëbardha, or Ksamil.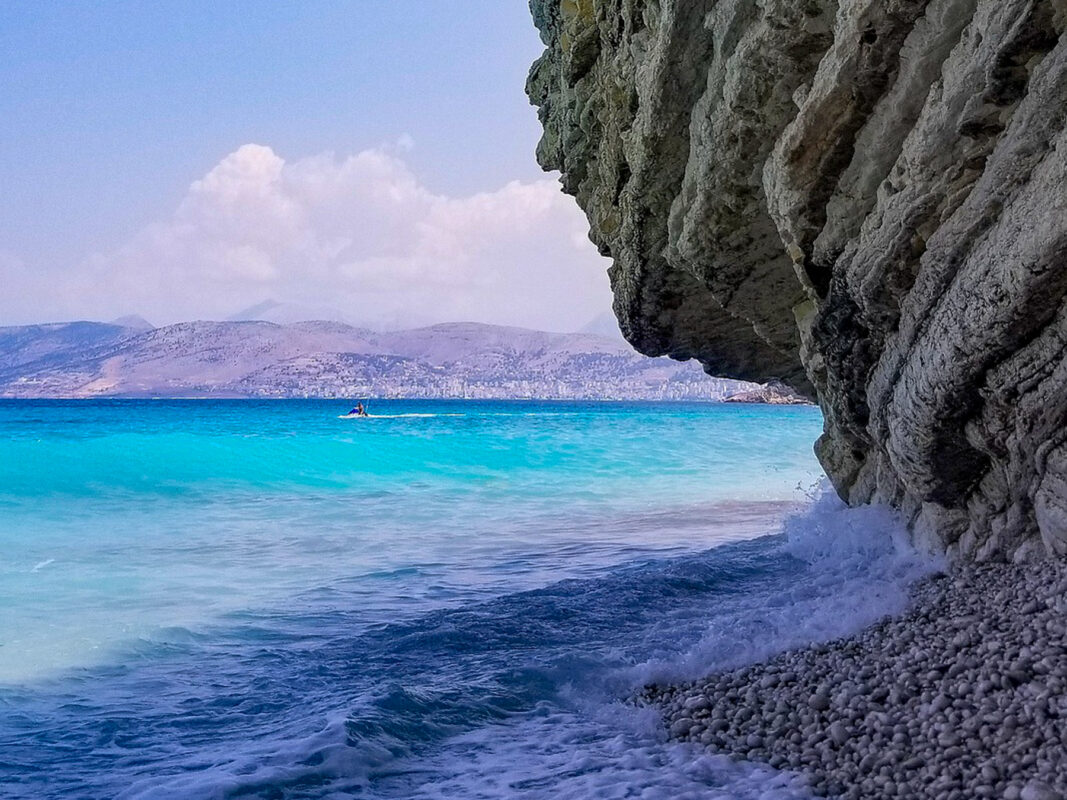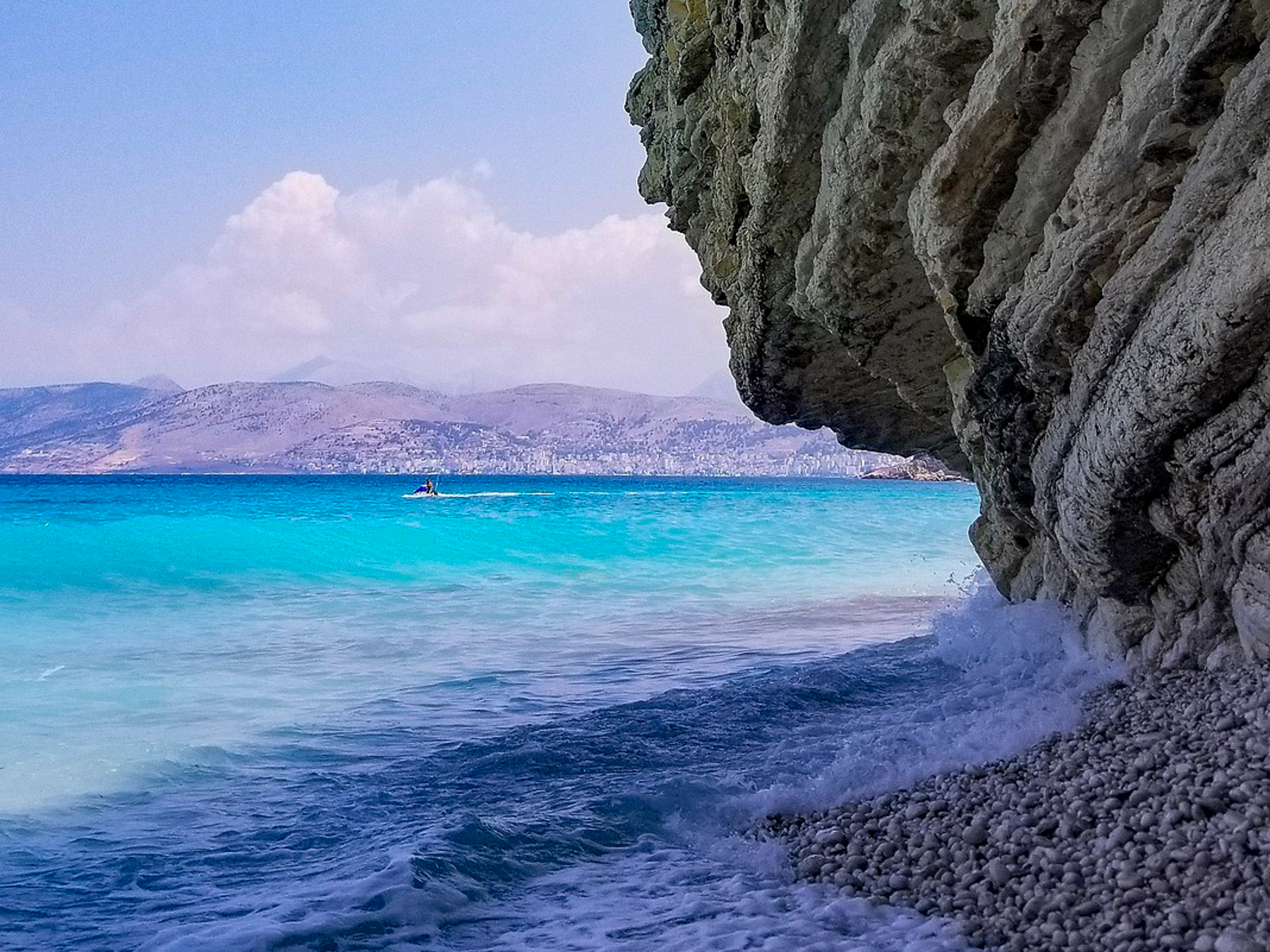 Local cuisine blends Mediterranean and Balkan flavors to delicious effect – with fresh seafood, meat, vegetables, and dairy products all on offer. The cultural scene is just as vibrant, from the UNESCO World Heritage Site of Butrint to the area's lovely traditional folk music, dance, and artisan textile and pottery works.
26. Carcassonne, France
Average temperature: 26°C, 79°F
Beautiful Carcassonne, located in the South of France, is warm and wonderful in the summertime. Located about an hour by train from Toulouse, the city is known for its unbelievable medieval fortifications; the UNESCO World Heritage Site Cité de Carcassonne.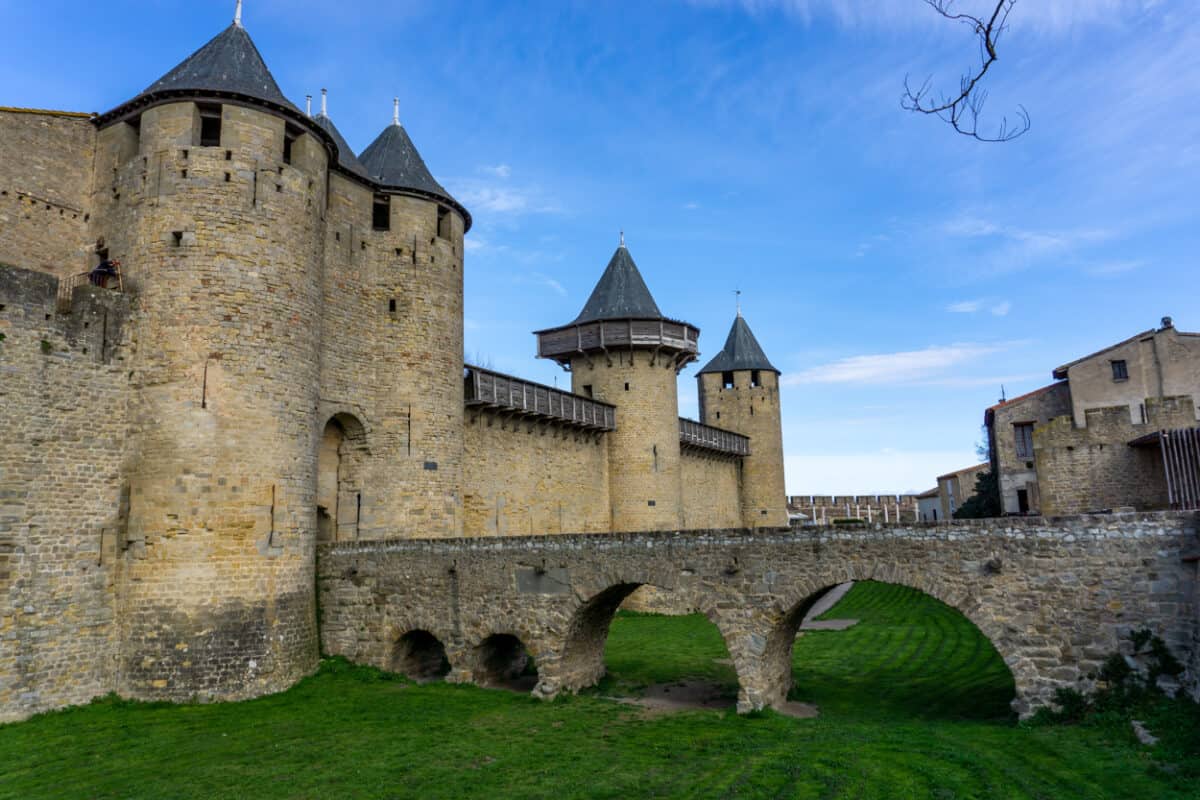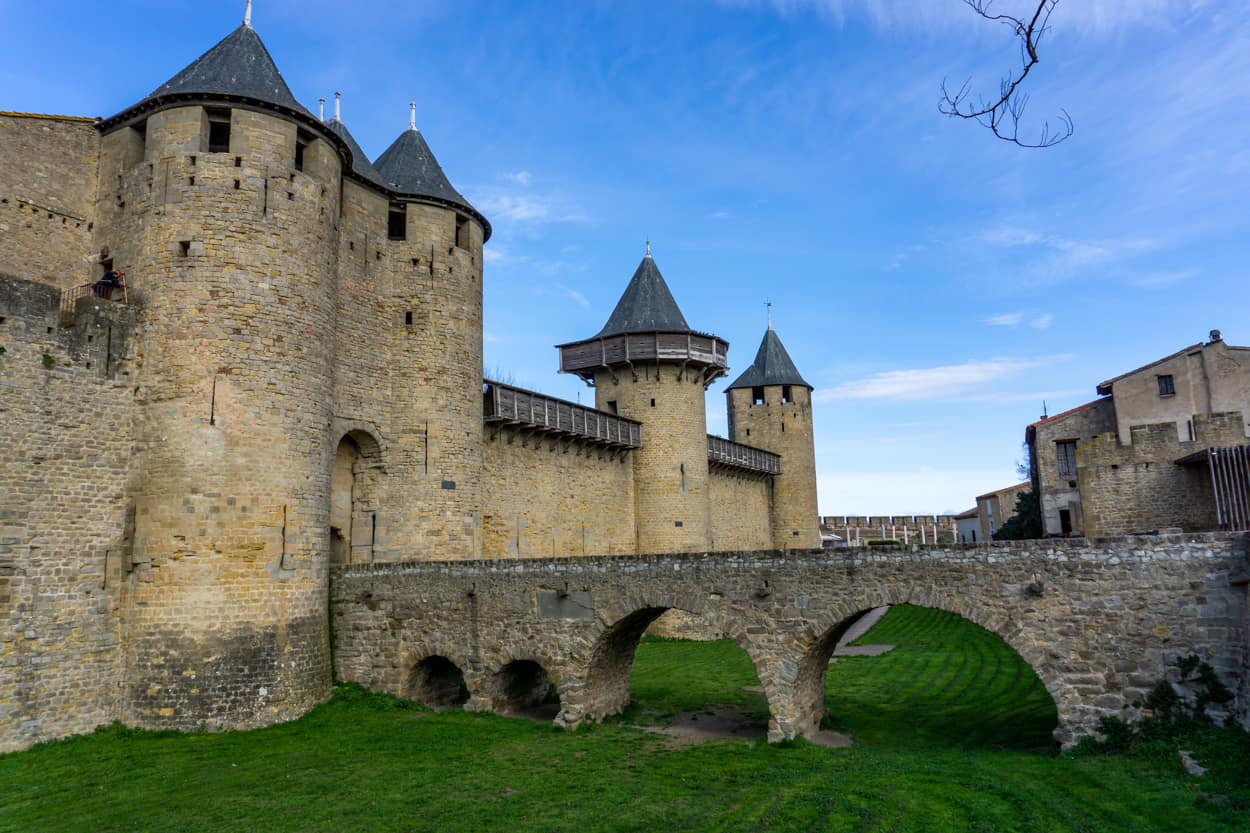 For music fans, the two-week Festival de Carcassonne in July is a great place for both free and paid performances from local and international artists, dancers, and theater troupes, and summer is the perfect time for a picnic along the scenic Canal du Midi, which runs through the city. 
To be safe, prepare for crowds – book your lodging and any activities requiring reservations in advance to ensure you're able to do what you'd like to do.
27. Sibiu, Romania
Average temperature: 25°C, 77°F
Sibiu is considered one of Romania's most charming cities, and its beauty is particularly on display in the summertime. From a stroll around the city's many green spaces to hiking or mountain biking in the nearby Făgăraș Mountains, or a nice paddle down the Olt River, there are plenty of outdoor activities to take advantage of when the weather is warm.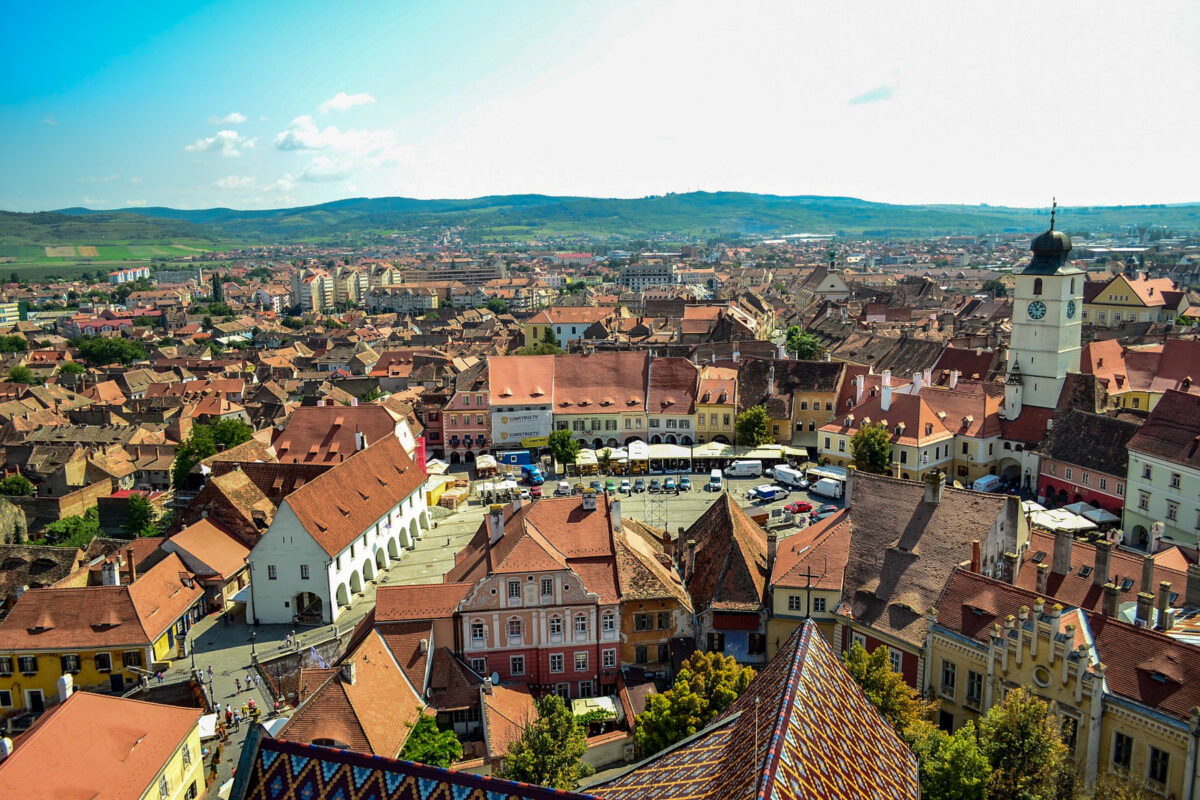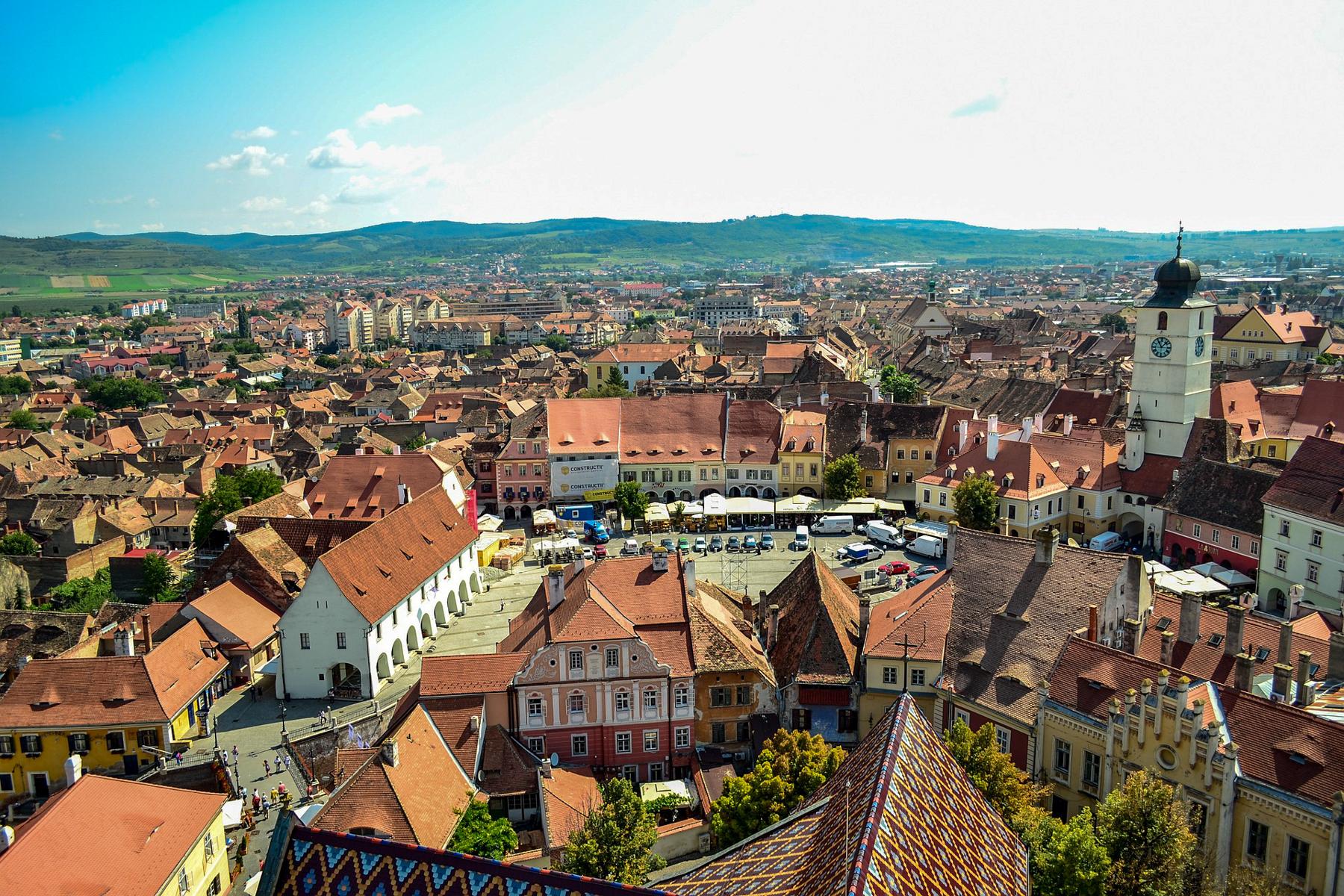 Sibiu also has a rich history, with its medieval city walls and 12th-century Council Tower, in particular, not to be missed. Sibiu hosts a few festivals each summer as well, most famously the Sibiu International Theatre Festival and the Astra Documentary Film Festival, both taking pride of place for their categories within Europe. 
28. Maastricht, Netherlands
Average temperature: 22°C, 72°F
Featuring a delightful blend of Dutch and French architecture, Maastricht is very different from its Golden Age northern neighbors like Amsterdam or Utrecht. The city has a long and rich history evident in its surviving architecture, ranging from Gothic churches to Roman ruins.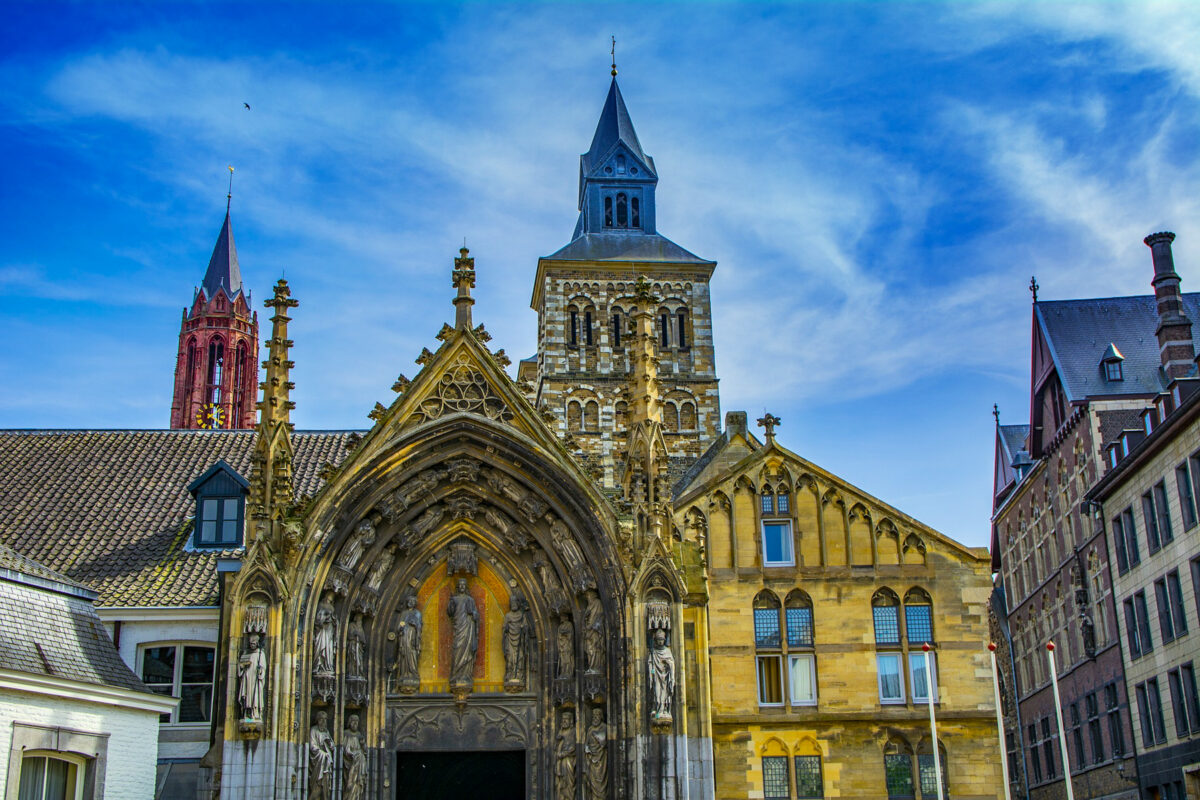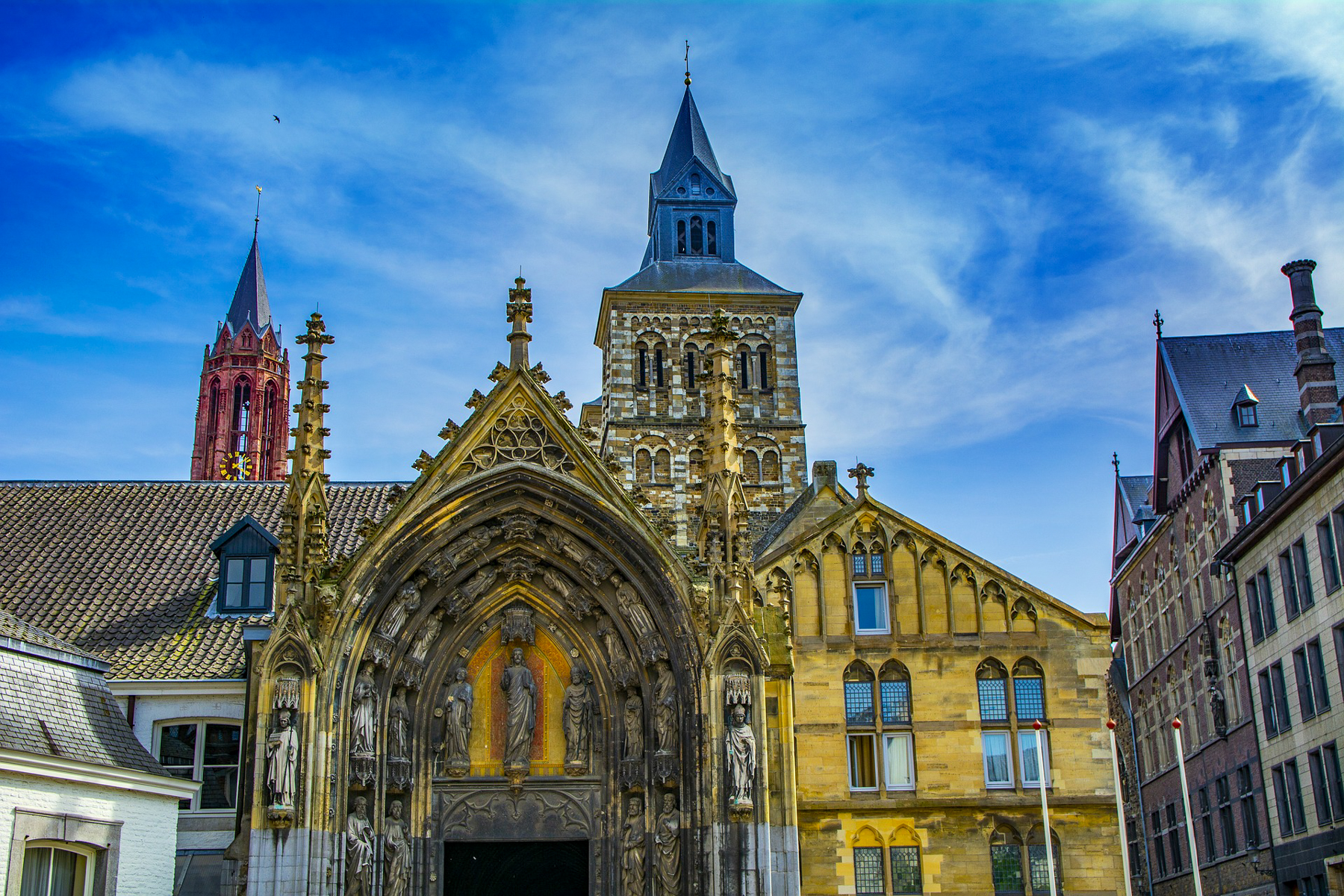 While anywhere in the Netherlands is best visited in the summertime due to the country's deeply-fickle weather, Maastricht has a particularly engaging cultural scene, with many music festivals, art exhibitions, and theater performances taking place, as well as outdoor dining, great museums, and an easy walkability perfect for any length of visit. 
While here, make sure to try regional Limburg specialties like yummy Limburgse pie called vlaai, and consider connecting your visit with nearby cities in Belgium or Germany.
29. Sliema, Malta
Average temperature: 29°C, 84°F
Located on Malta's glittery northeastern seaside, Sliema is a popular summertime destination for its beaches, wonderful weather, and shopping. From its rocky beaches at Qui-si-Sana or Exiles Bay to the more sandy conditions of Balluta Bay, Sliema's beaches are absolutely a selling point for a summertime visit, despite being less of a budget-friendly destination than other coastal options.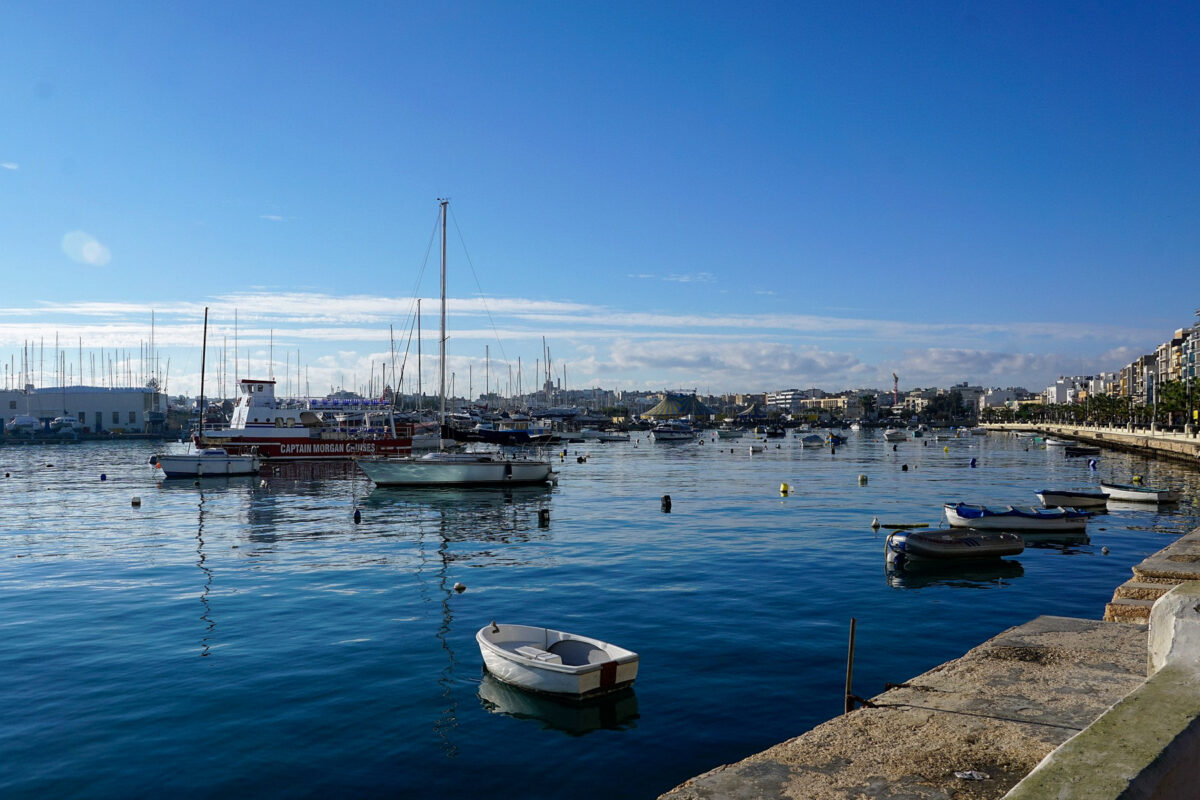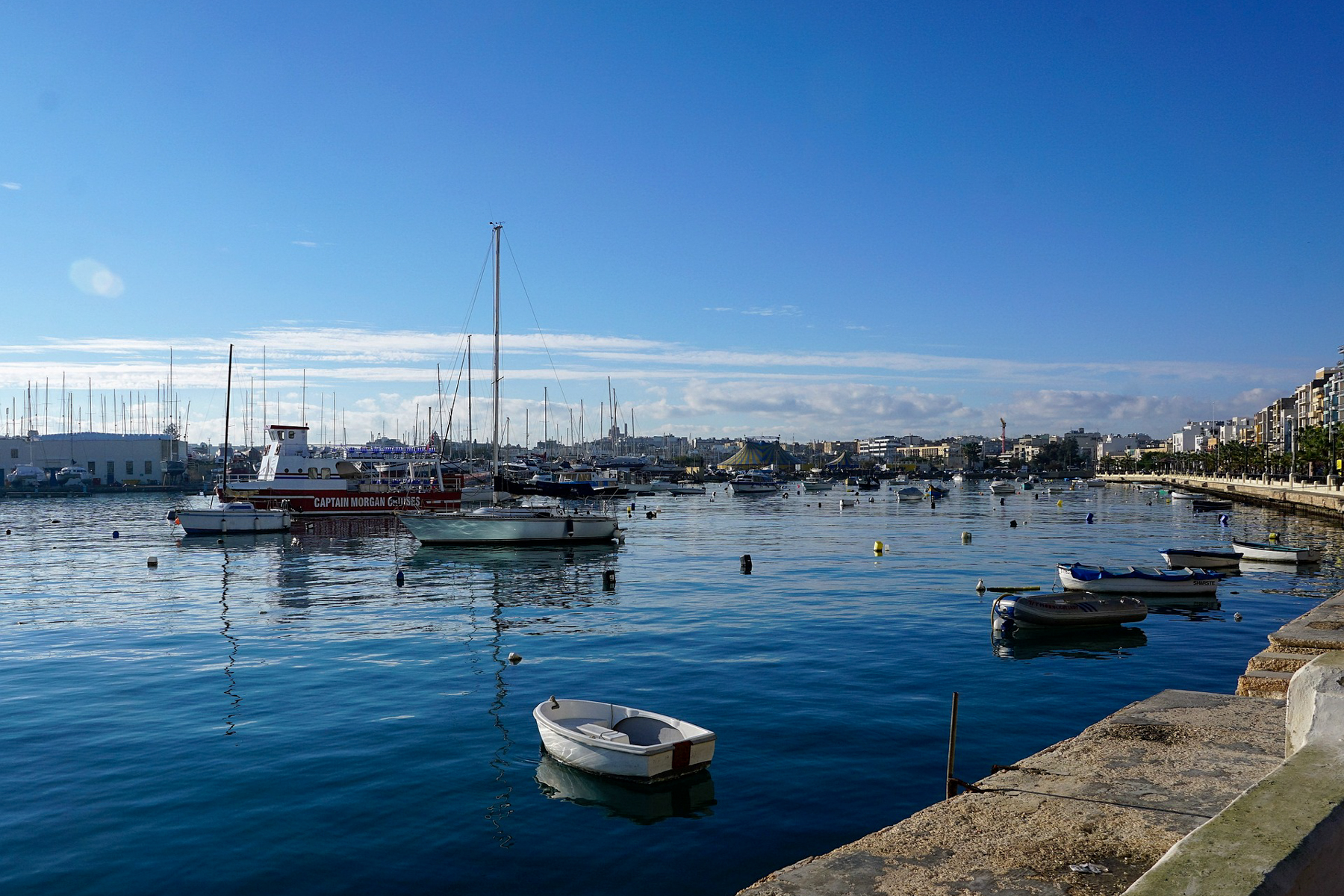 After a day spent sunbathing, go for an evening stroll along the city's waterfront promenade, offering views of the Mediterranean and ample choices for dining prior to a night spent at the city's bars and clubs. Shopaholics will love all the international brands available at the city's malls, and history buffs will enjoy visiting 18th-century Fort Tigné or 17th-century St. Julian's Tower among other historical options. 
30. Porto, Portugal
Average temperature: 25°C, 77°F
No summertime highlight list is complete without mentioning Porto, one of Europe's most popular summer destinations. Known for its gorgeous weather, port wine, and beaches, Porto also has a rich history, with many historical landmarks to explore.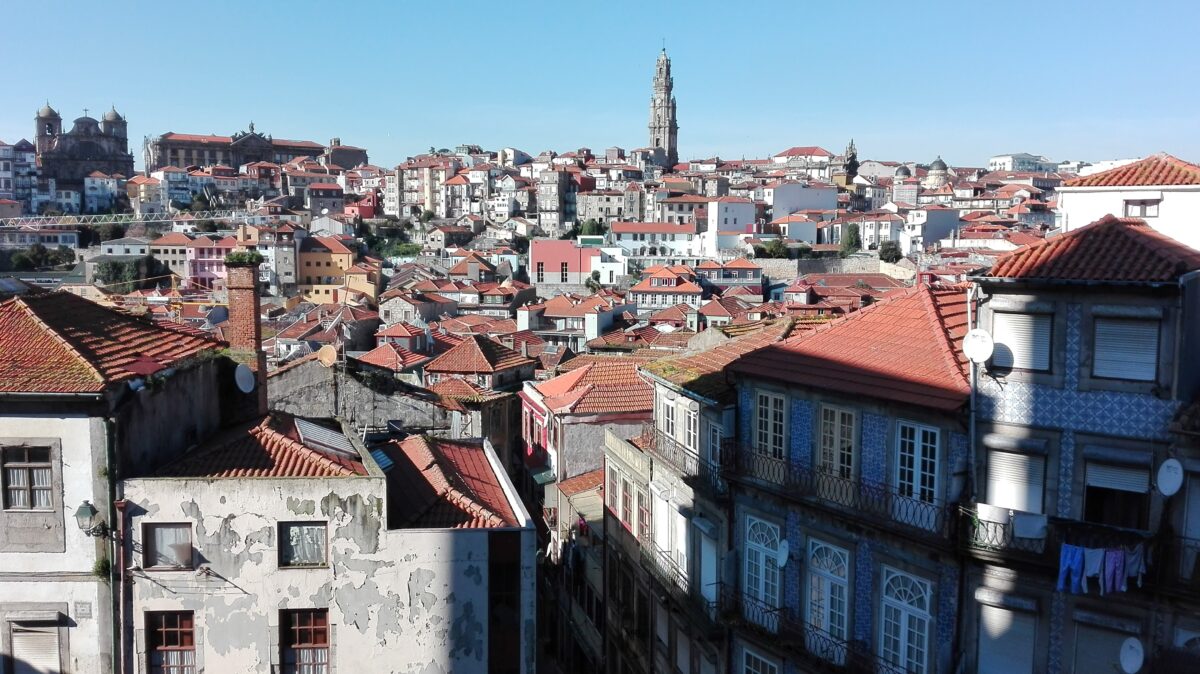 The UNESCO World Heritage Site Ribeira district, the Torre dos Clérigos bell tower, and the Sao Bento train station's stunning azulejo tiles are all great places to check out prior to some port tastings along the Douro River, where wineries offer daily cellar tours and tastings, or a swim at one of the city's fabulous beaches. 
Porto also hosts a few notable festivals in the summer, like the St. John Festival and the Porto Wine Fest, and overall has a laidback and pleasant vibe perfect for a vacation. 
Also read: Amazing Destinations for Wine Enthusiasts in Europe.
31. Helsinki, Finland
Average temperature: 19°C, 66°F
Finland's capital Helsinki is a great place to experience the phenomenon of the Midnight Sun if you don't plan to go above the Arctic Circle during your visit. Called the 'City of White Nights', Helsinki has almost 24 hours of sunlight during peak summer periods. Coupled with warm and sunny weather, this time is perfect for exploring its many parks and gardens, such as its Central Park – one of Europe's largest urban parks.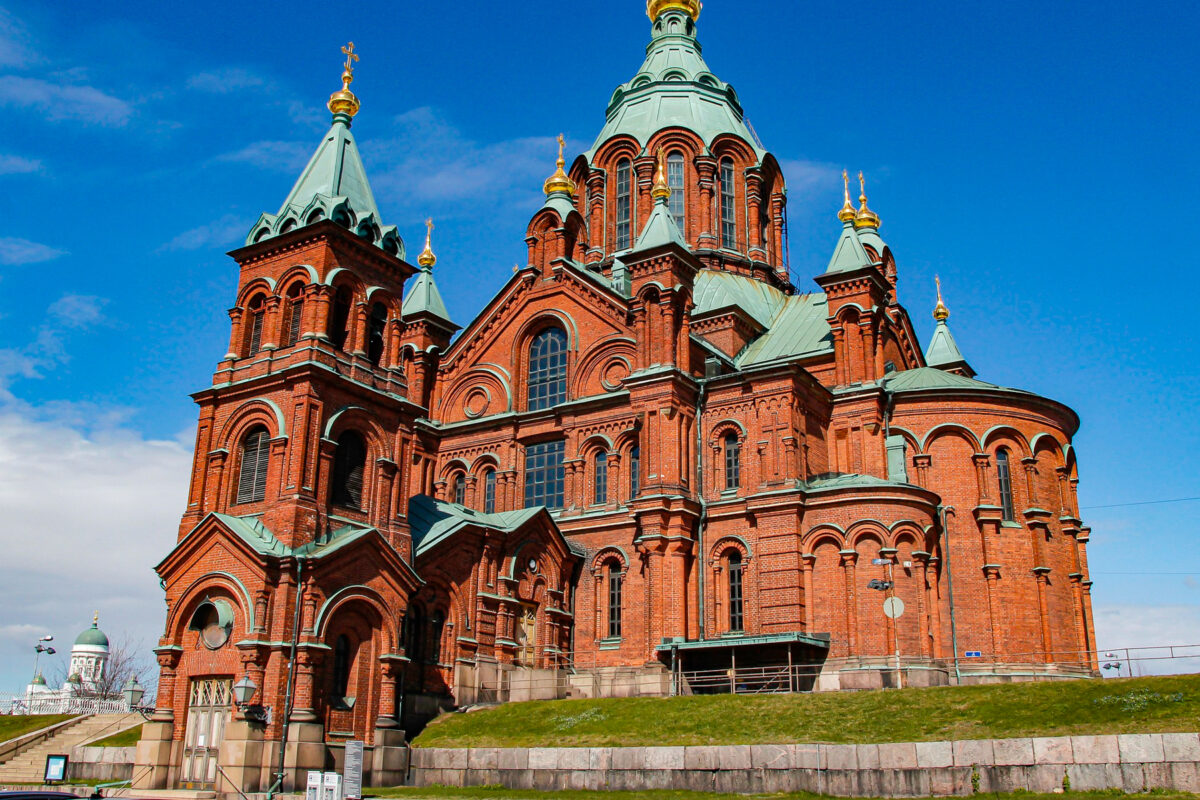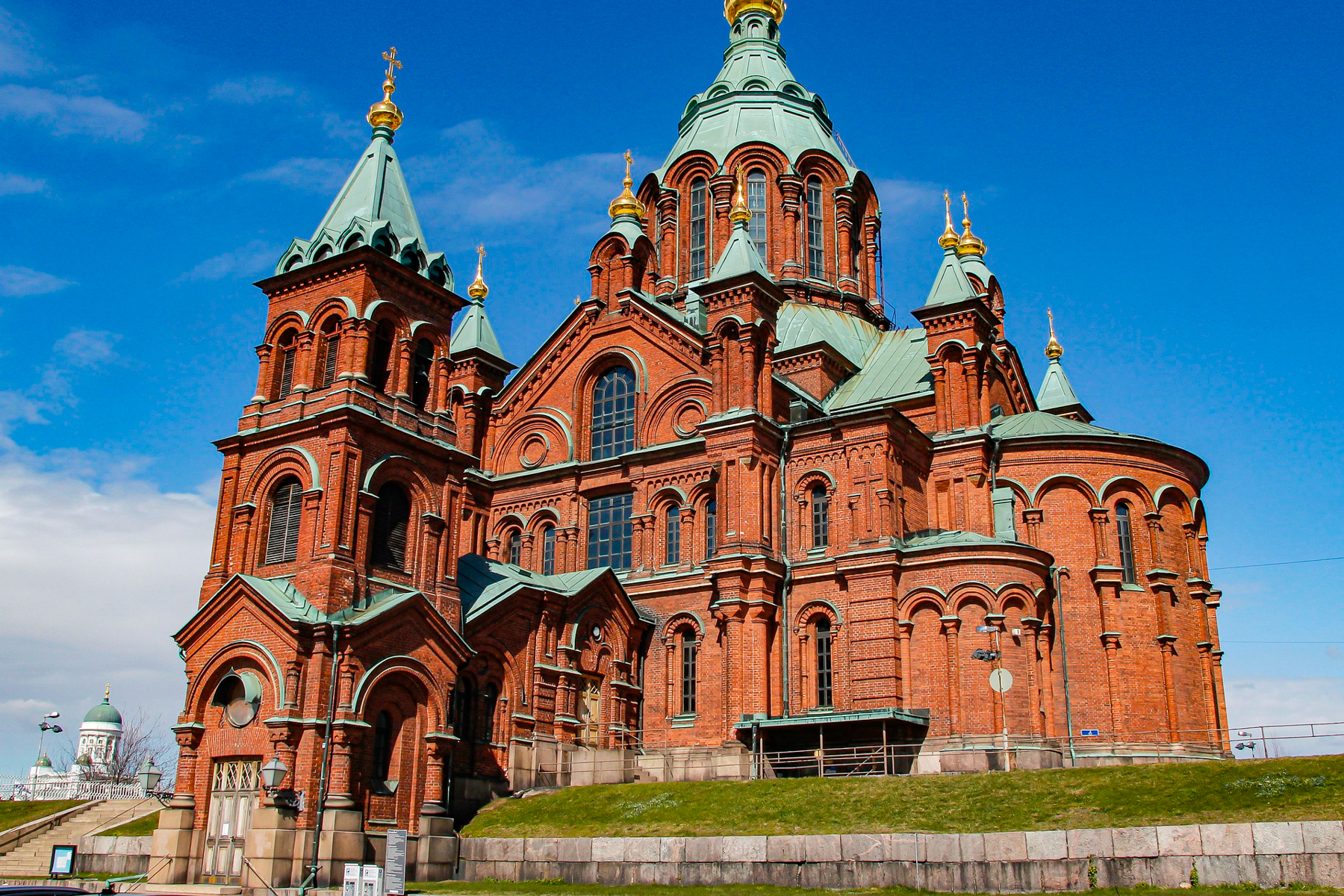 The city is surrounded by an archipelago of over 300 islands, eminently explorable via ferry rides, ideal for those seeking to lounge beachside or for taking in a bit of history at places like Suomenlinna Fortress, a UNESCO World Heritage Site. 
Helsinki hosts several notable festivals during the summer, such as Helsinki Day celebrations on June 12th and the Flow Festival in August, one of the biggest music festivals in all of Europe.
---
Summer is absolutely the peak tourism season in Europe, both for Europeans and visitors from further afield. With ample opportunities for fun in the sun, long opening hours for the best attractions, and your pick of hiking and outdoor activities, it's a great time to visit for a variety of reasons. 
However, this time of year also has its downsides – namely, the risk of over-tourism, high costs, and high temperatures in the region's more popular destinations. To make your trip less stressful and more budget-friendly, consider checking out some more of the off-the-beaten-path summer destinations in Europe, perhaps saving some hotspots for a springtime visit. 
Where will you go on your next summer trip to Europe? Share your plans with us in the comments!