As Amanda Jane Sturges once wisely said, 'If love is the food of life, travel is the dessert'.  And what could be better than escaping on a romantic European city break with your dearly beloved?
Europe is undoubtedly the most romantic continent in the world, home to a plethora of blooms and blossoms, epic love stories and more fairytale castles than you can count. The following romantic European cities will guarantee that you fall head over heels in love with the continent (and deeper in love with each other)! 
So keep reading, your happily ever after awaits… 
---
Related: (opens in new tab)
---
21 Romantic European Cities You Should Visit ❤️
1. Venice, Italy
A writer for the New York Times once said Venice is "undoubtedly the most beautiful city built by man" and by gosh, was he right. The architectural splendour of Venice is truly iconic, dripping in grandeur and opulence.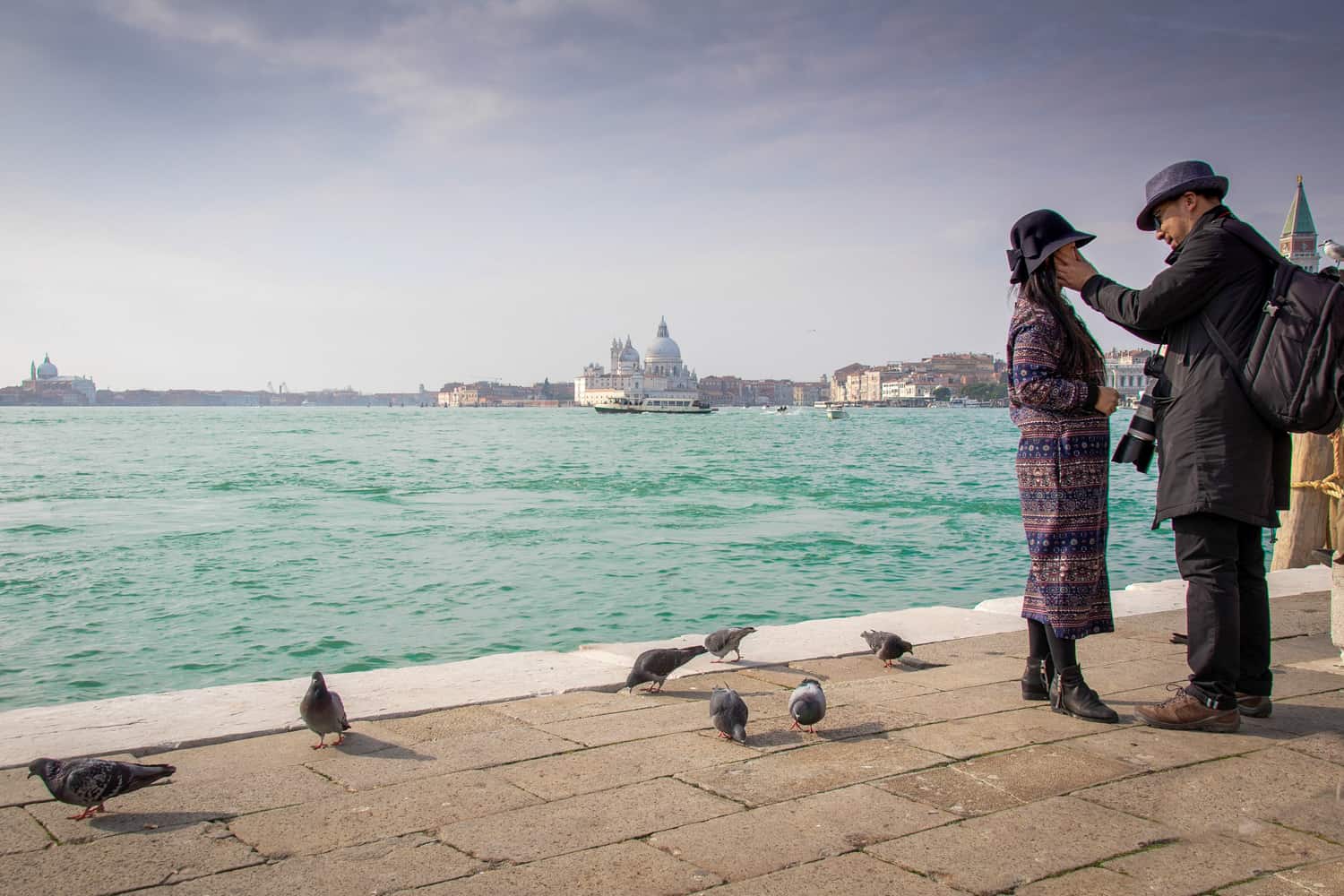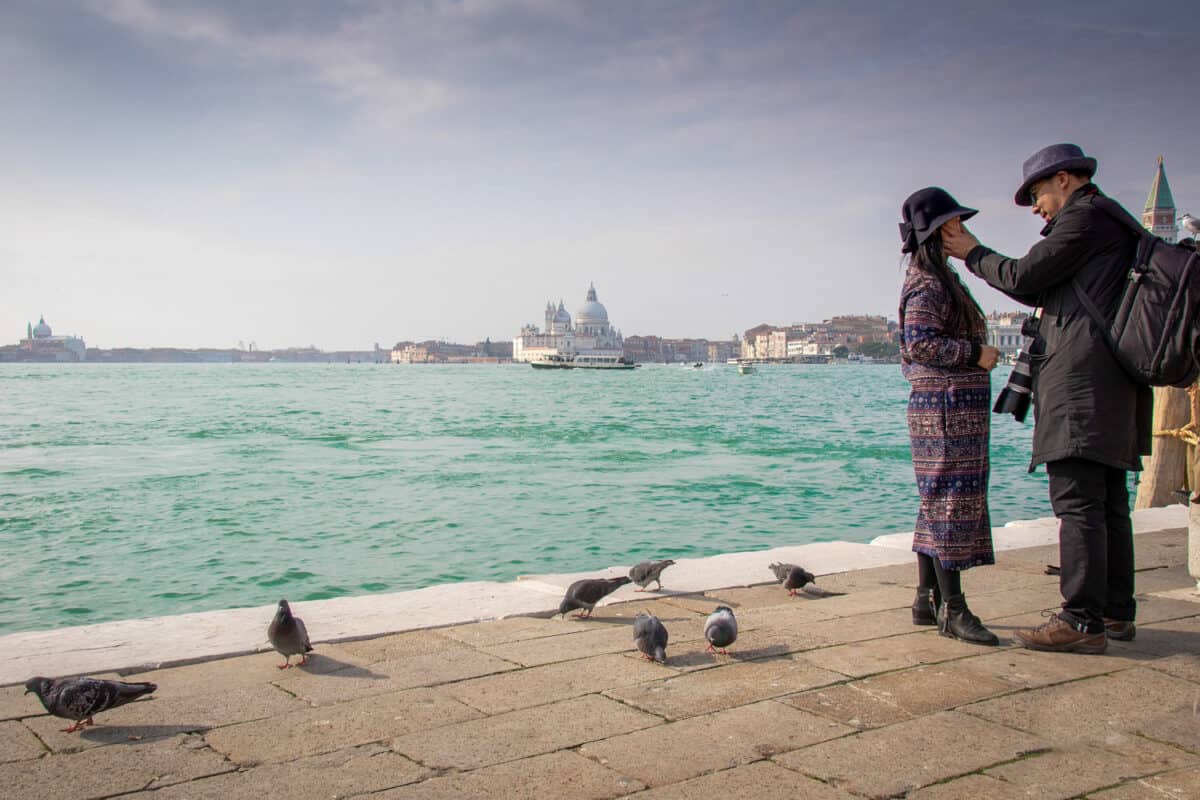 There are loads of romantic things for couples to do in Venice, the most obvious of which is to take a sunset gondola ride with your other half.  If you're looking for something more passionate, catch an opera performance in Teatro la Fenice or have a cheeky smooch on the famous Rialto Bridge. Alternatively, share a cheeky gelato canalside (but keep it clean – you're in public)!
2. London, England
The capital city of London boasts one of the most easily recognisable skylines in the entire world. Comprised of a mix of glittering high rises and historic landmarks, the city has made it onto many a couple's bucket list.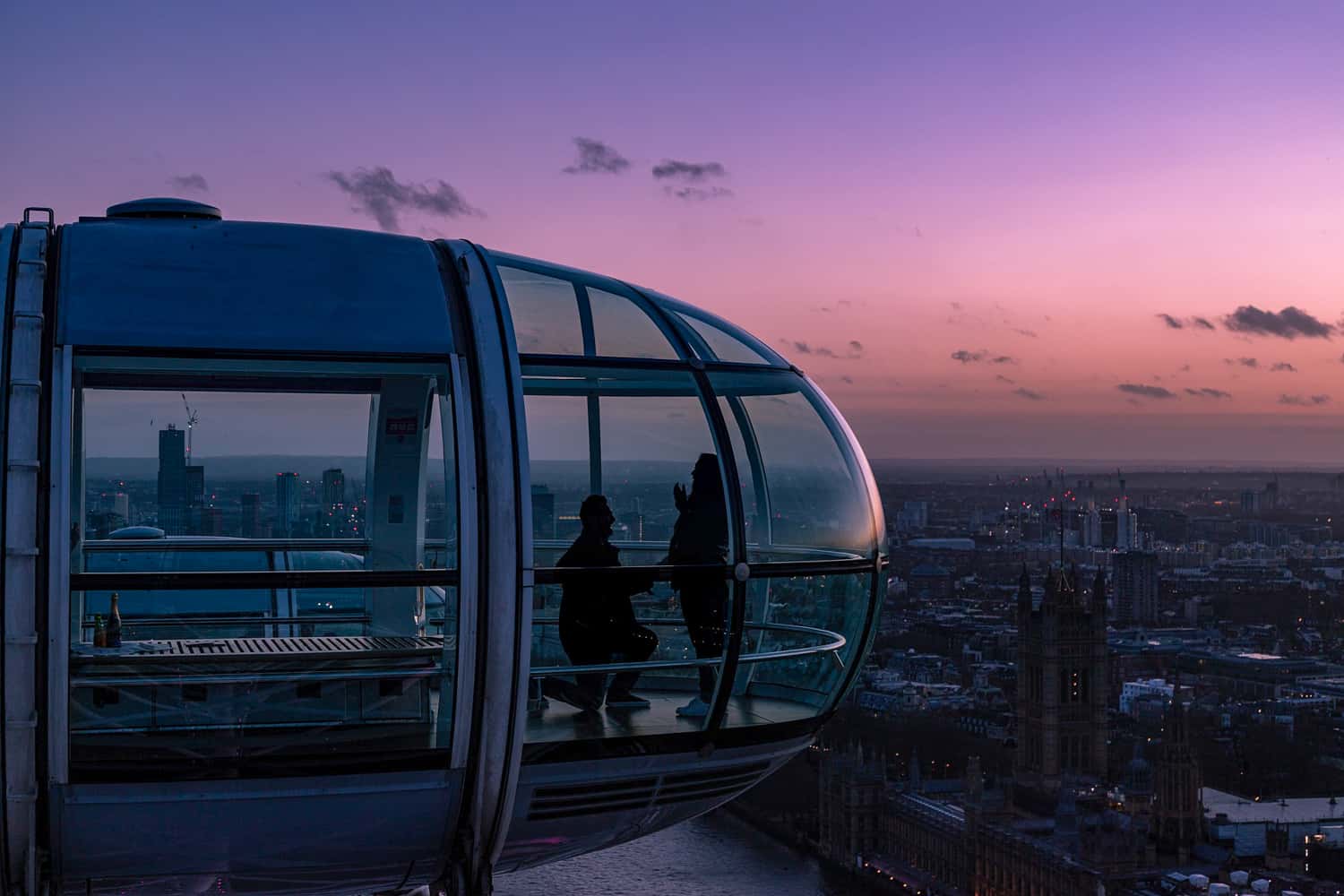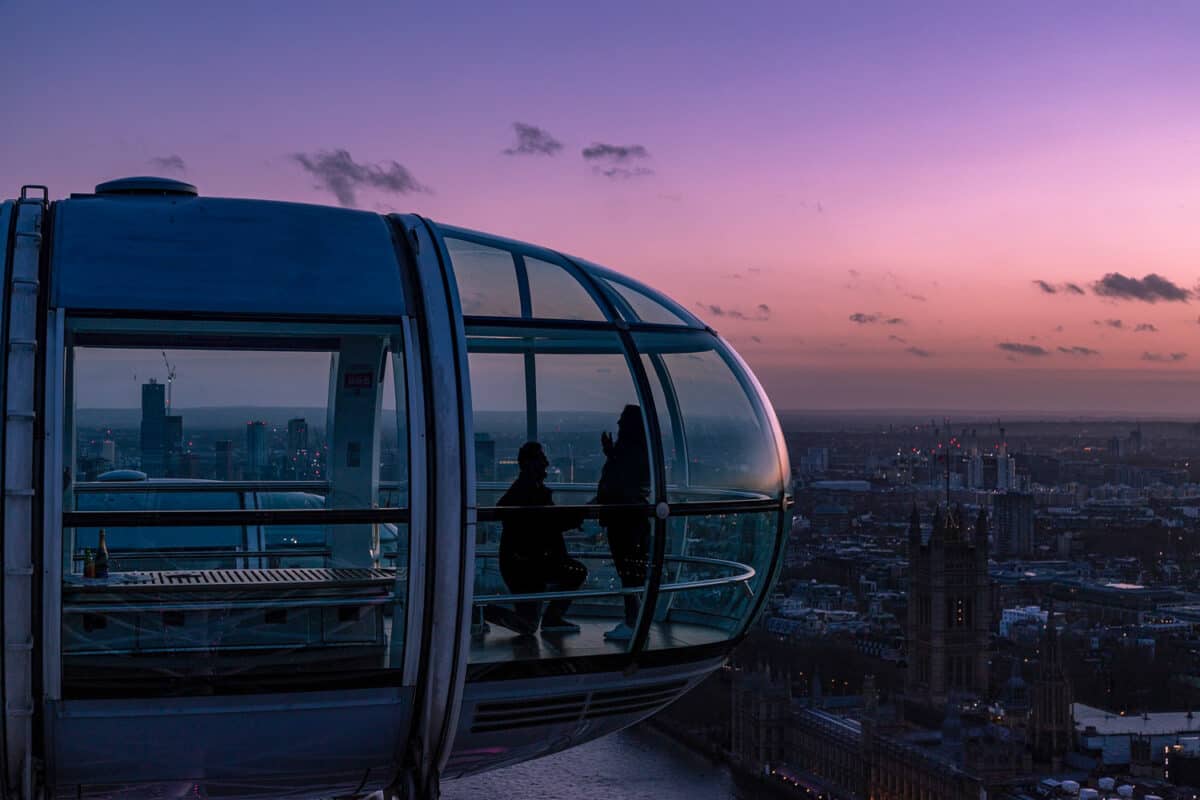 When it comes to places to wine and dine your spouse, London delivers in droves. From the sweeping vistas offered at the Shard to the Gatsby vibes of Berners Tavern, there are plenty of character eateries to set the tone for the evening ahead. Enjoy a glass of bubbly on a sunset flight aboard the London Eye or tuck into dinner on a Thames river cruise. The city is yours. 
3. Bran, Romania 
It might not be the first romantic destination in Europe you think of, but the commune of Bran is a great spot for less conventional couples. Home to Bran Castle which was widely believed to be the inspiration for the house of Dracula, this spot in Transylvania is a must-visit for quirky couples.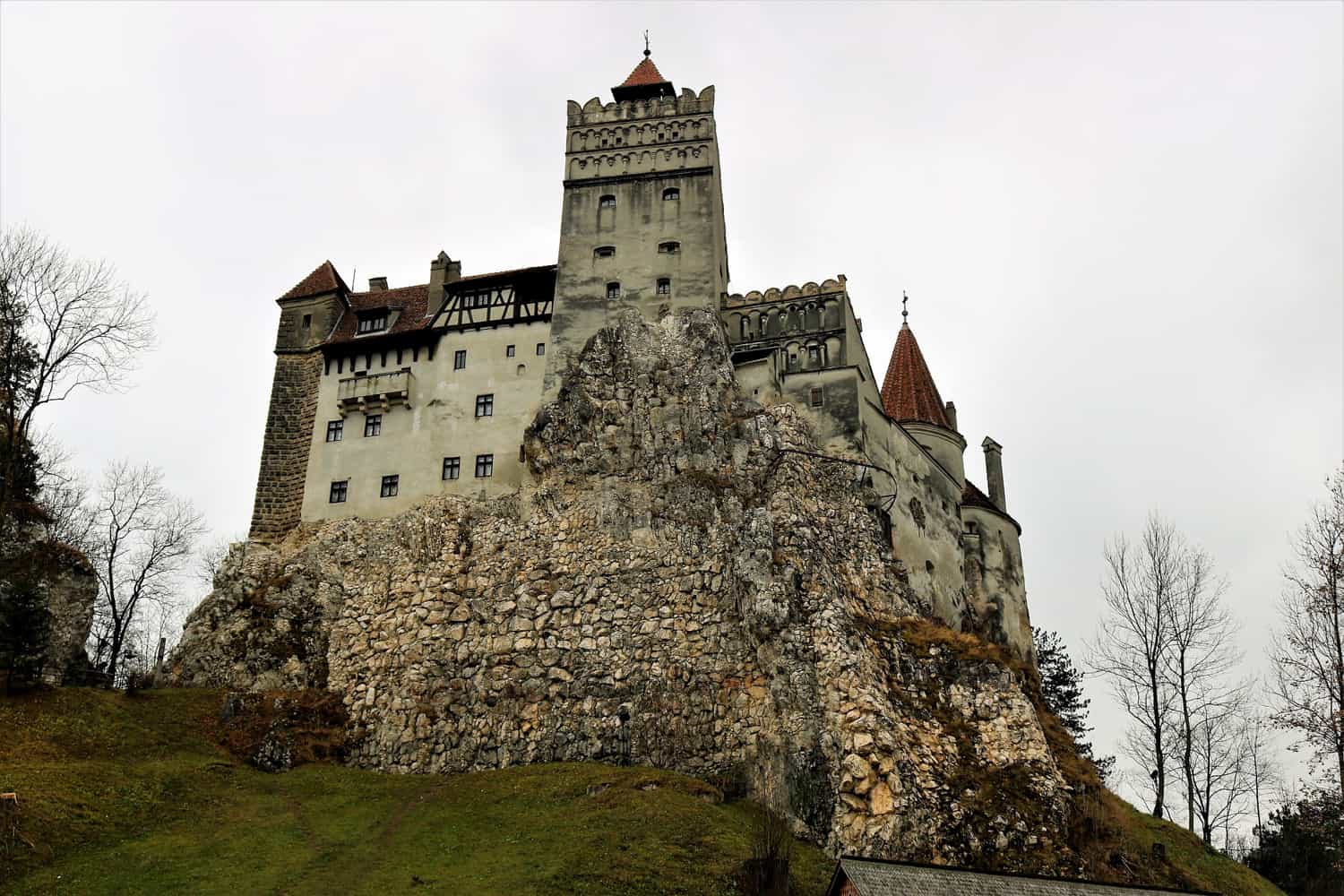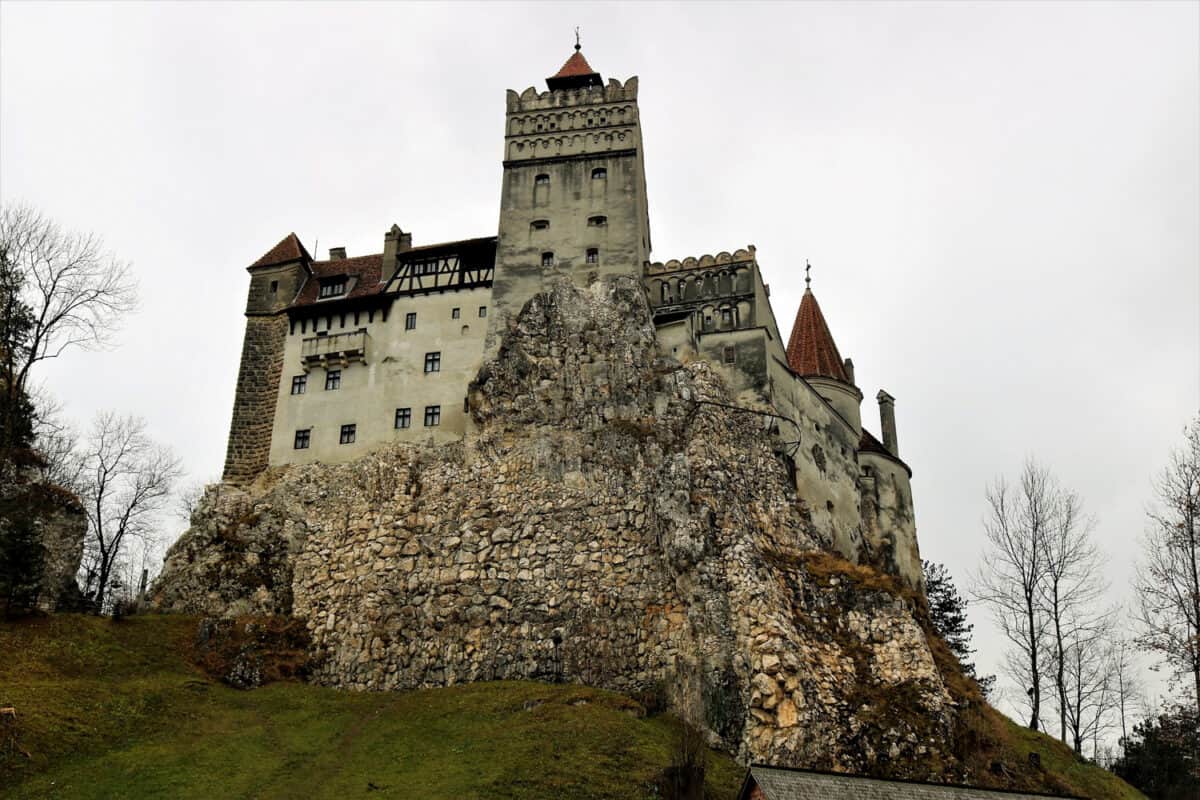 But isn't Dracula meant to be a horror story, I hear you cry? This is true, however, anyone who has read the Bram Stoker classic or even seen the films inspired by it will know that there are definite erotic undertones there. I mean, who doesn't go weak at the knees at the thought of saucy vampire stories? 👀
4. Copenhagen, Denmark
Copenhagen might be one of Europe's most expensive destinations but it is for sure one of the best. An ideal retreat for all kinds of couples particularly those who identify as members of the lesbian, gay and bi communities, the city is wonderfully liberal and accepting.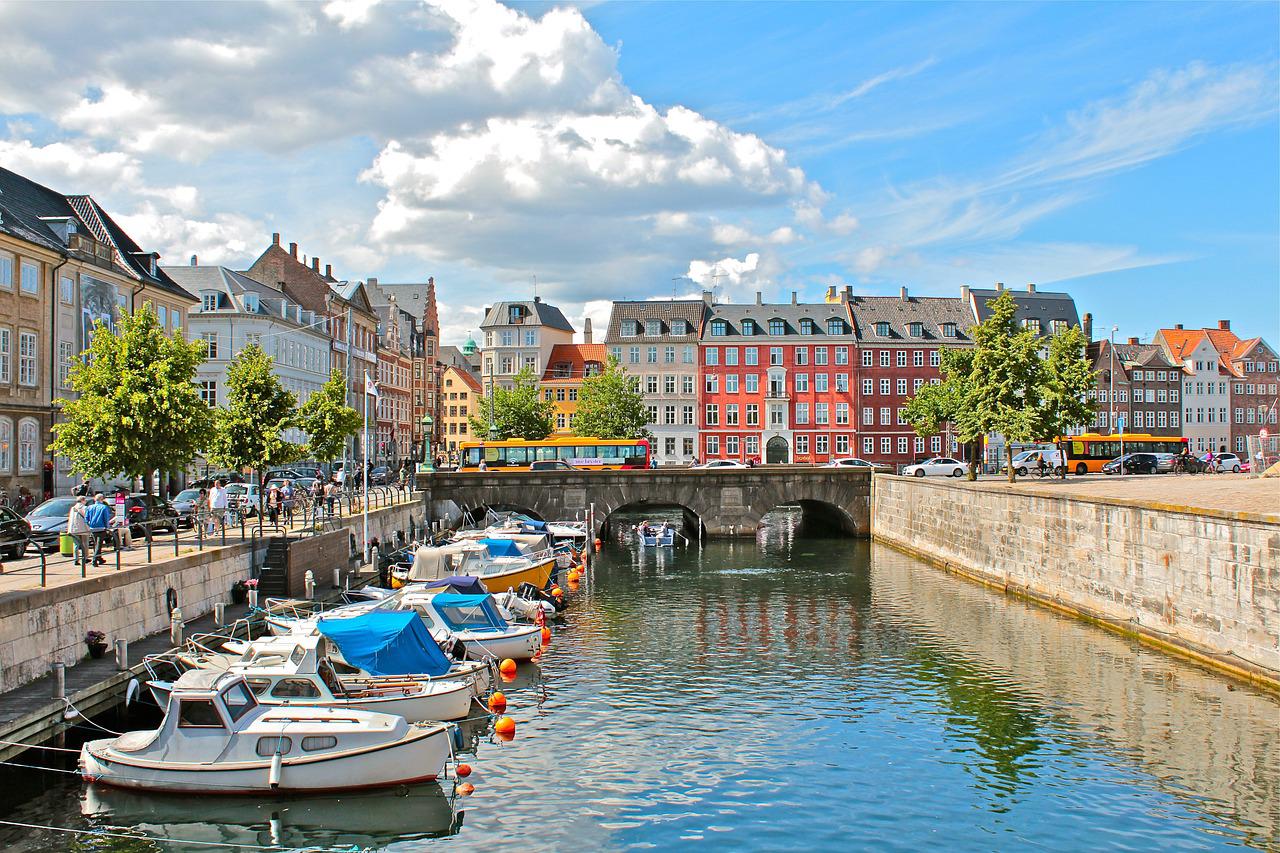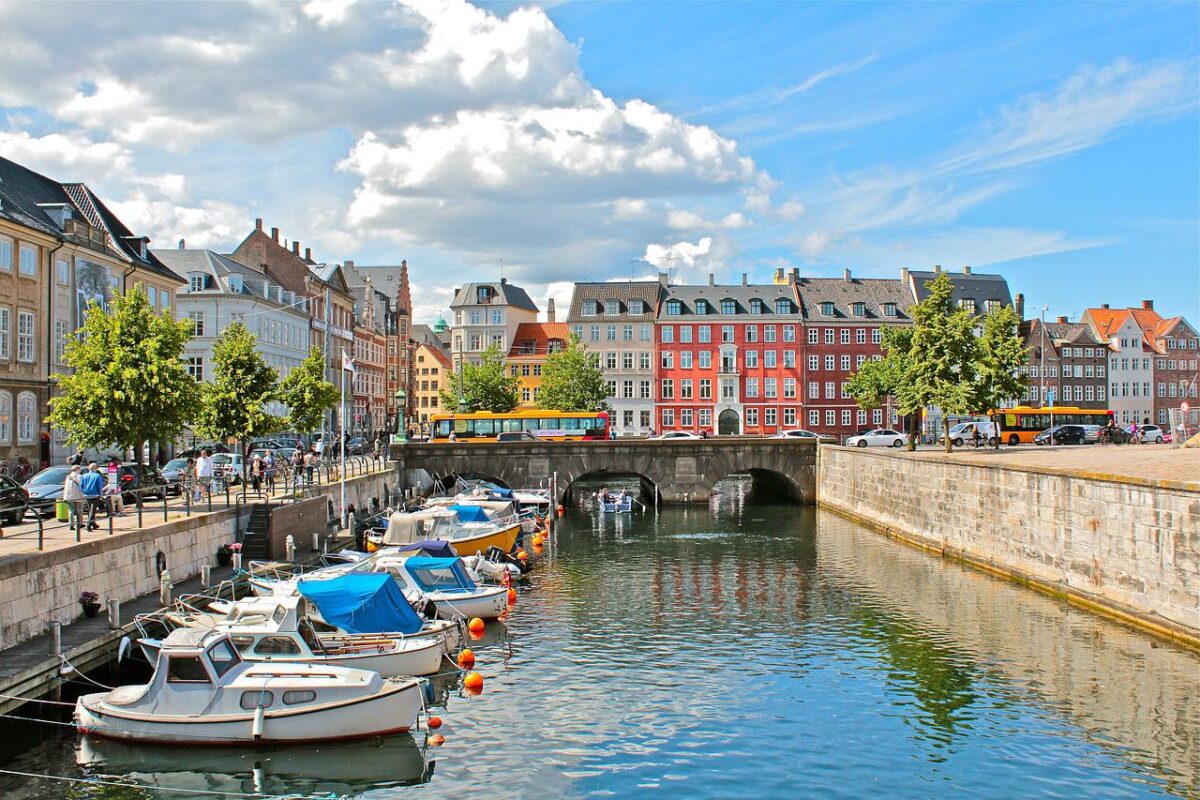 Enjoy life's simple pleasures the Danish way by soaking up the essence of hygge (a feeling of contentment and cosiness) with your chosen life partner. In Copenhagen, there's a castle to visit, canals to tour and parks to picnic in. What more could you ask for? 
5. Nice, France 
Capital of the Alpes-Maritimes department in France, Nice is a wonderful destination, however, it is even better when shared with a partner. Perched on the French Riveria, this dreamy city has long captured the hearts of lovebirds and couples flock there in their droves.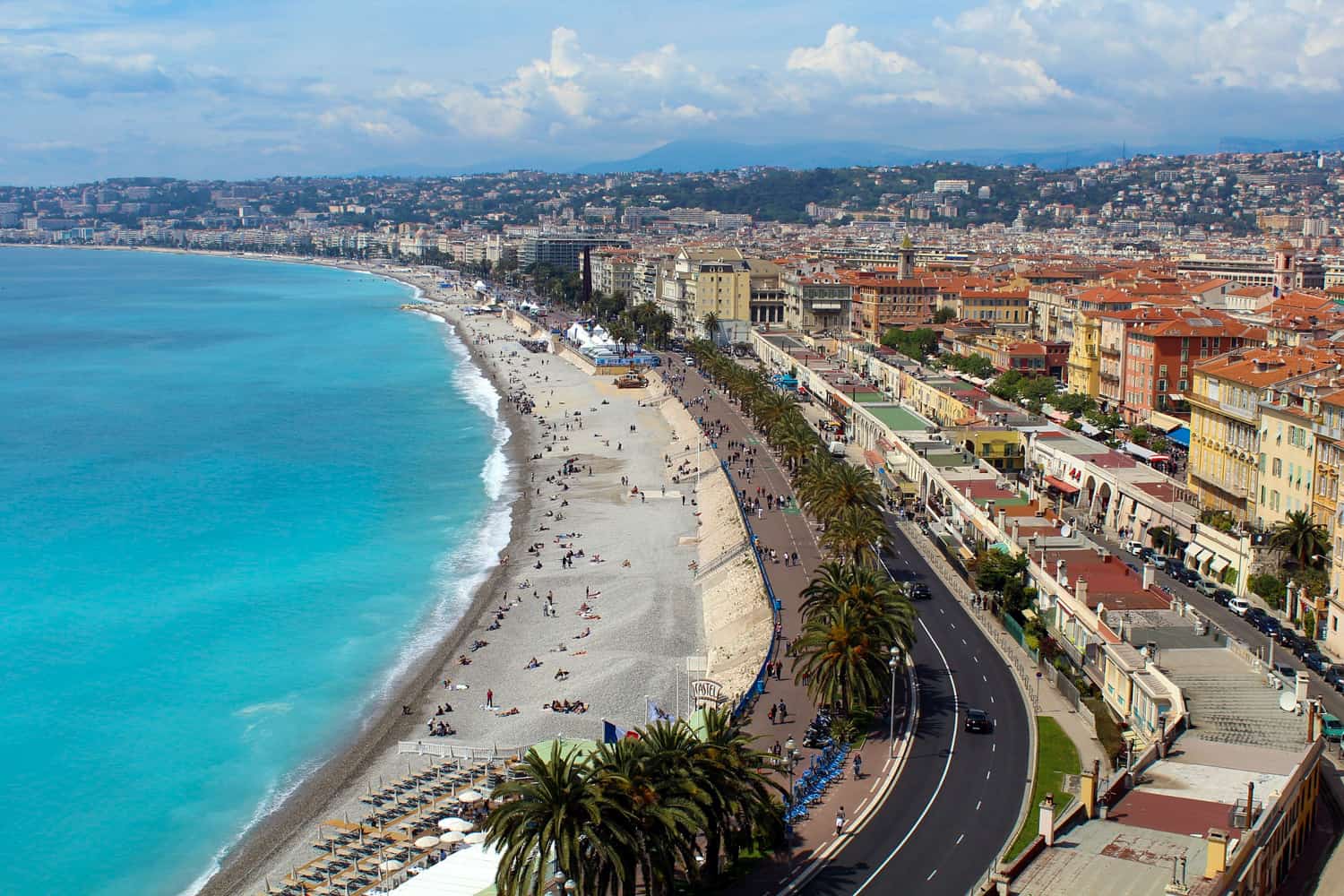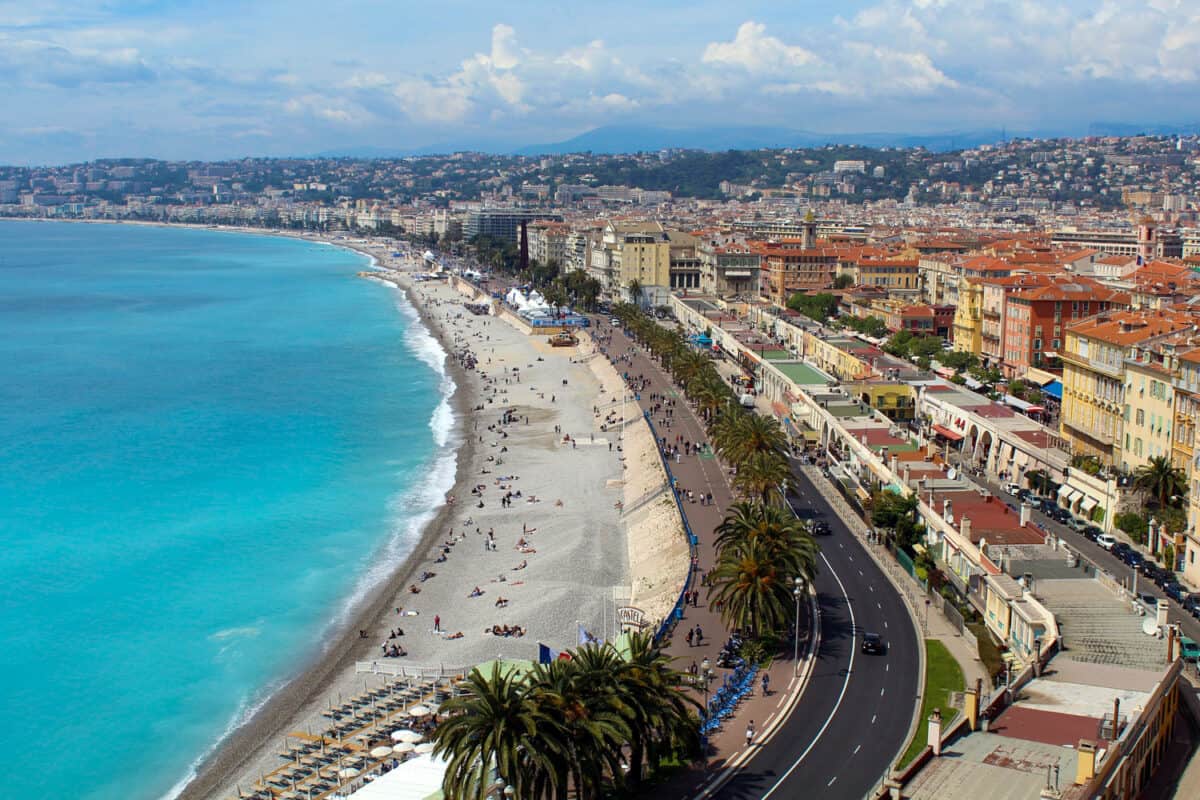 If the way to your heart is through your stomach, you'll be spoilt rotten by a visit to Nice, home to a rich diversity of gastronomic specialities that you can't get anywhere else. Share a bottle of local rosé and tuck into Pissaladière (a very posh pizza) while you drown in each other's eyes. 
6. Cappadocia, Turkey
Turkey's premier romantic destination has hit the social media world in a big way in recent years and is no stranger to theatricality. Most famous for showy proposals and grand gestures, the sunrise hot air balloon rides are a must for those looking to make Valentine's Day extra special.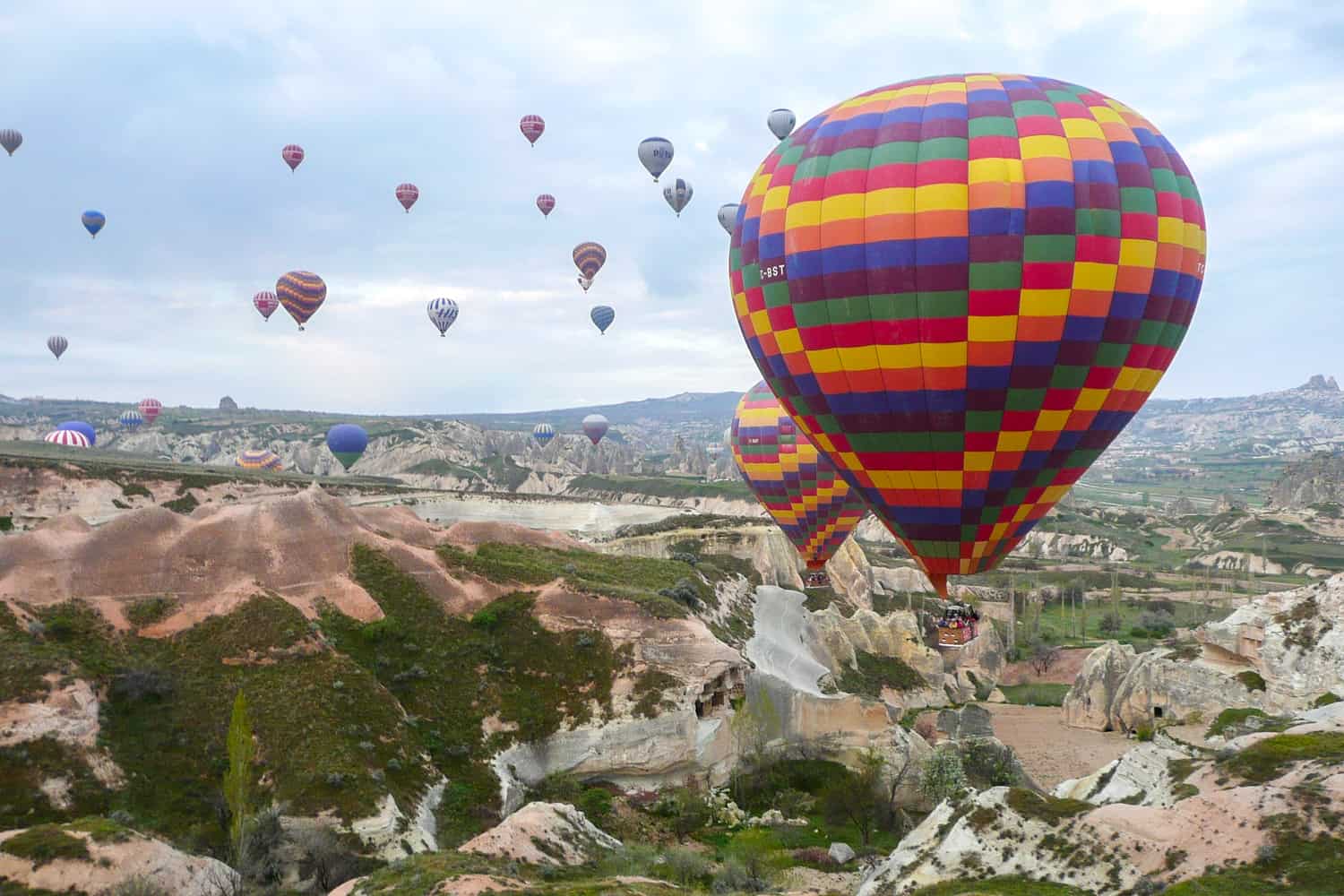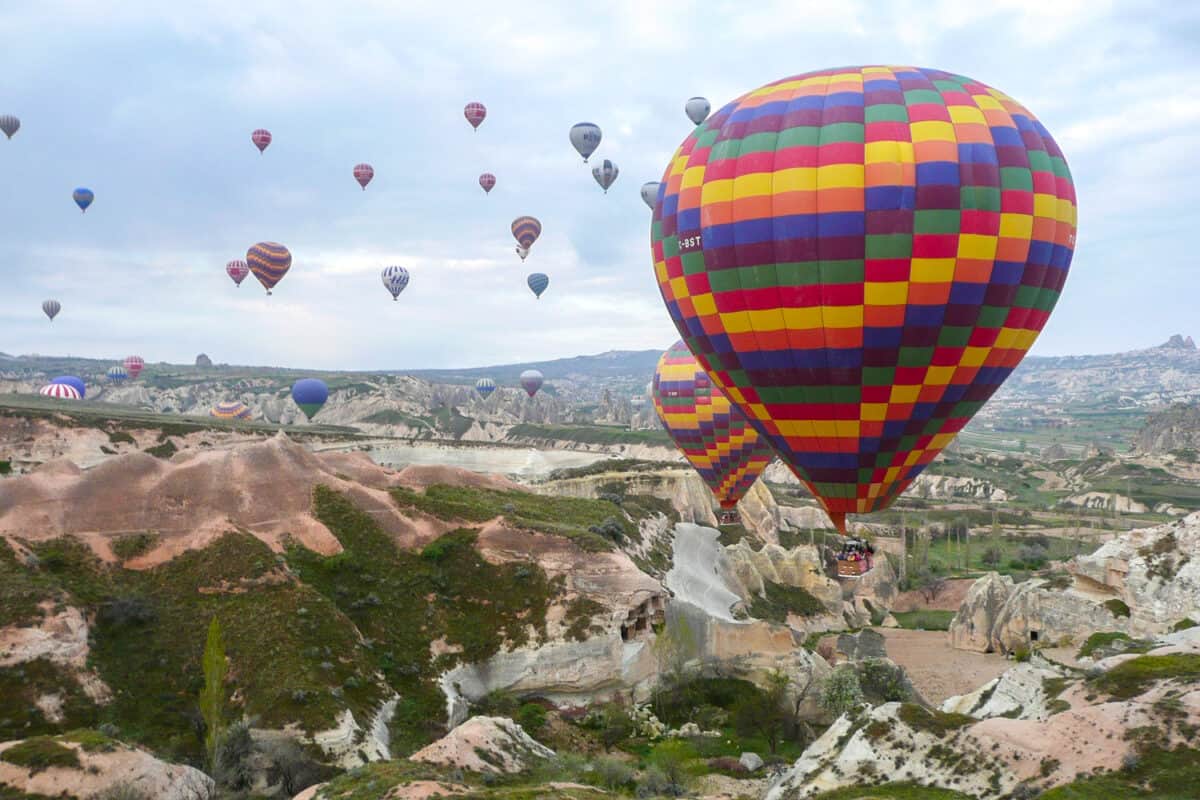 If heights get you dizzy, keep your feet firmly planted on the floor and instead whisk your darling off to Love Valley. If you're expecting cobbled streets and singing birds, you'll be disappointed. The name for this place was inspired by the countless phallic rock formations erupting from the earth. That's right, Love Valley is where lovers come to be surrounded by giant stone pensises. If you're looking for a bit of hap-penis, Cappadocia is the place to come. 
7. Amsterdam, Netherlands
For a romantic trip you won't forget in a hurry, head to Amsterdam, the Venice of the North. Although the city has a reputation for hedonism, there is plenty of love to be found here too. To see how strong your relationship really is, hire a tandem bicycle and explore the winding cobblestone streets on two wheels. You'll need to work as a team – good practice for building a life together!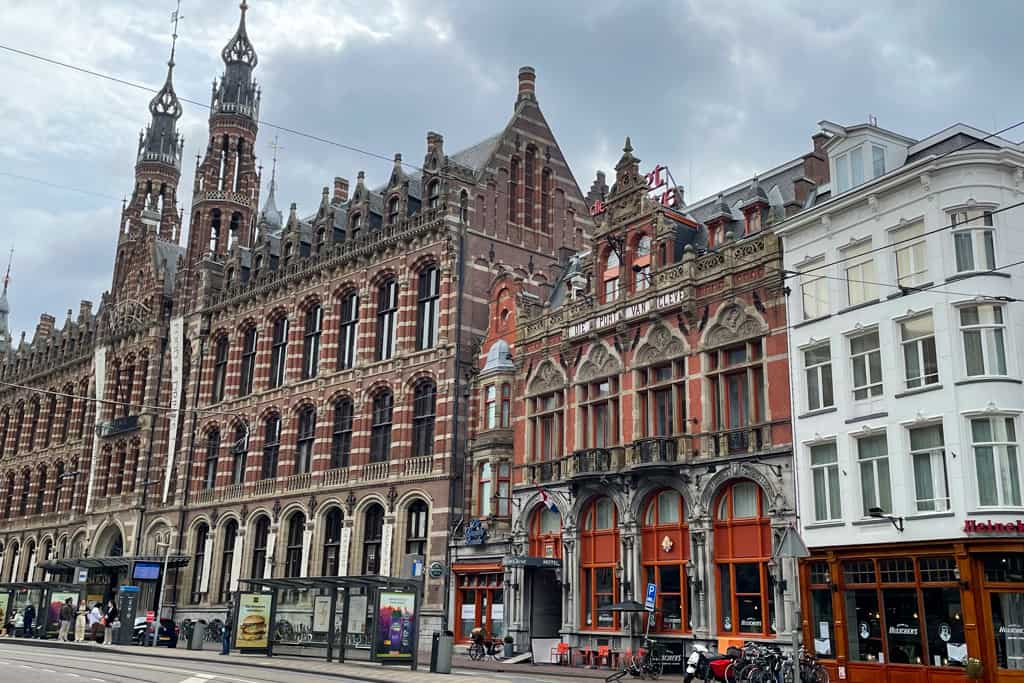 If cycling isn't your idea of a romantic holiday, instead take in the sights from the water on a canal tour. And, if you're visiting during the spring, don't miss the opportunity to jump on a train to see the tulips in bloom. The bursts of colour act as the perfect backdrop for a romantic photoshoot. 
8. Rome, Italy 
Since the release of the Audrey Hepburn classic 'Roman Holiday' in 1953, nothing has screamed romance in Rome like zooming about the city on a Vespa. There are plenty of places to rent these iconic scooters across the city, just make sure you have your international driving permit handy.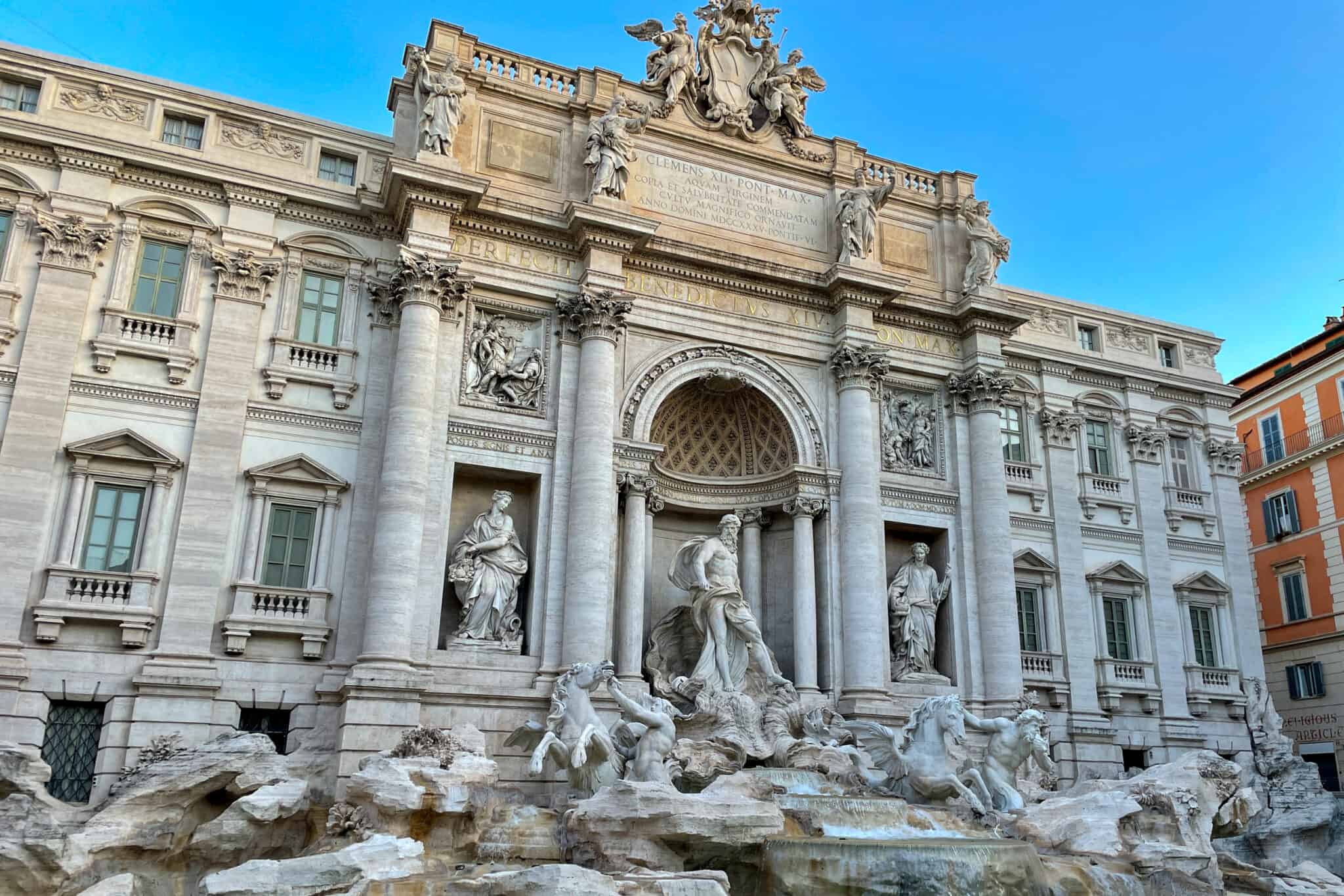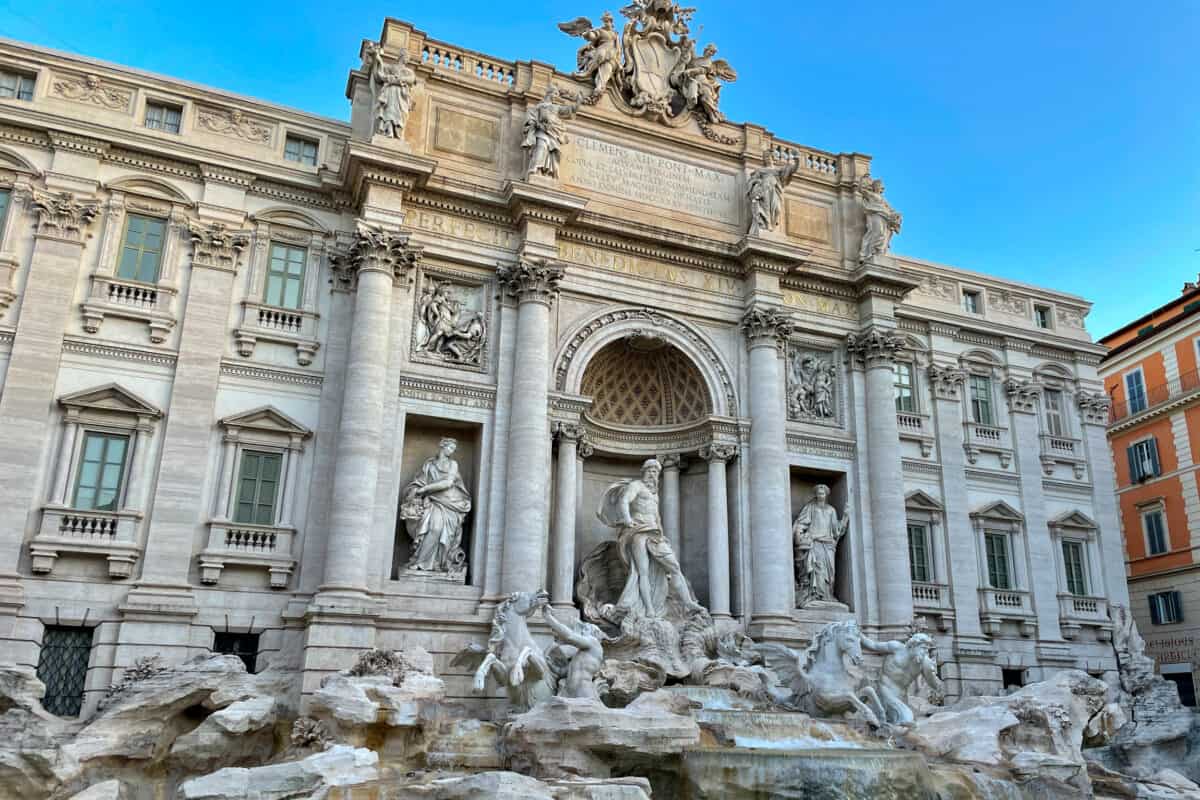 Don't forget to stop off at the Trevi Fountain where you can seal your love by throwing a few coins into the fountain. Legend has it that one coin toss will see you return to the Eternal City and three coin tosses will put marriage on the cards for you and your amore!
9. Dubrovnik, Croatia
The Pearl of the Adriatic has been tipped by some as one of the most romantic destinations in the entire world. Known for its medieval architecture and idyllic coastal landscape, this is a city that looks like it has fallen straight out of a postcard.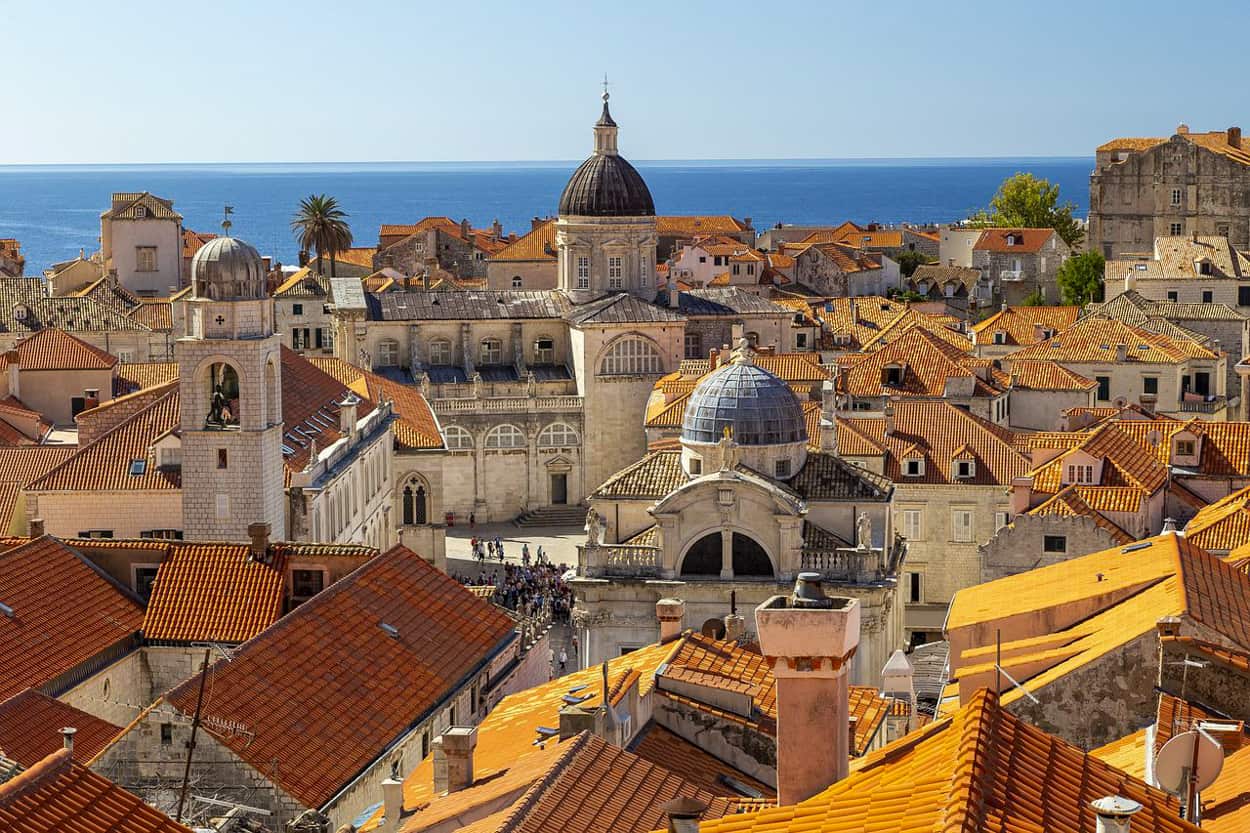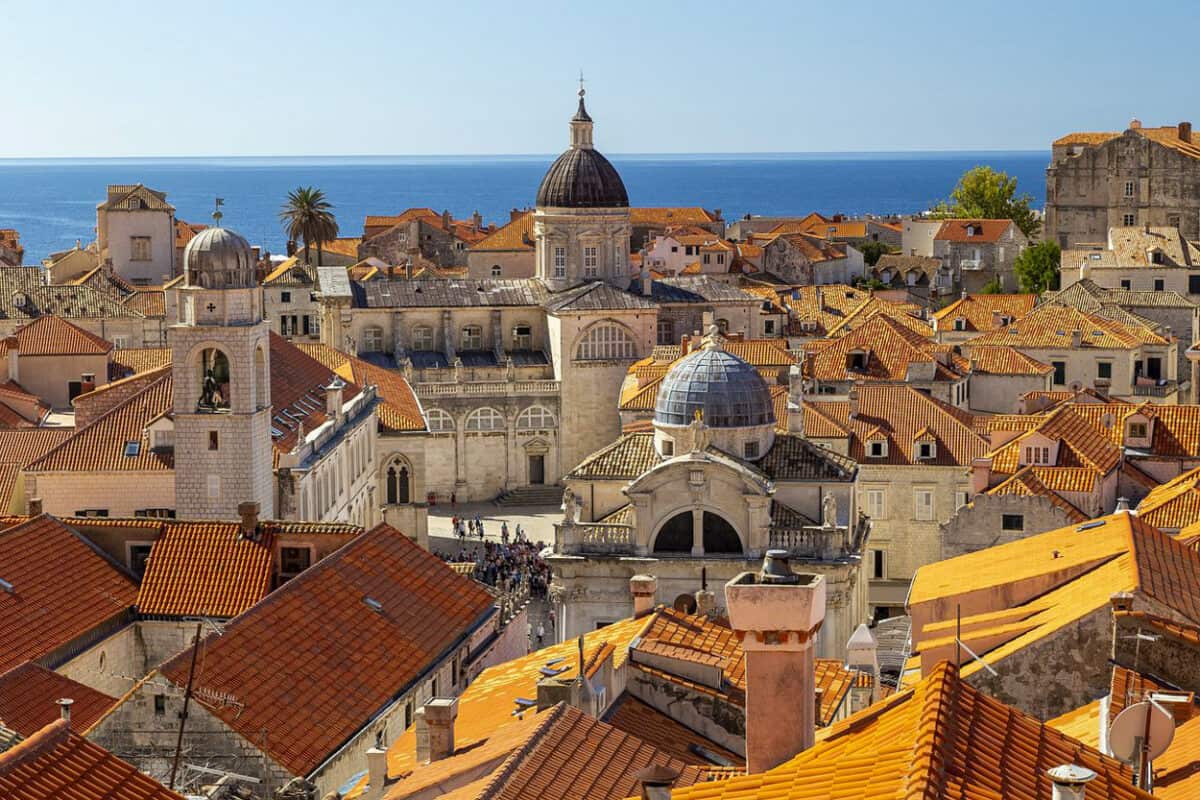 While there is the usual recreation available – wander the streets of Old Town, relax on a picturesque beach – there are also more quirky things for couples to enjoy. Head to the Love Stories Museum, a true hidden gem. Displaying a mix of personal items that people have submitted from all over the world, these real-life love stories are deeply personal and very moving. 
10. Santorini, Greece
"It takes a lifetime to discover Greece but only an instant to fall in love." That's how the saying goes! Home to over 200 idyllic islands (and that's only the ones that are inhabited), Greece is a country with an abundance of dreamy destinations. Perhaps the most famous of them all is Santorini, the popular honeymoon destination located in the Aegean Sea.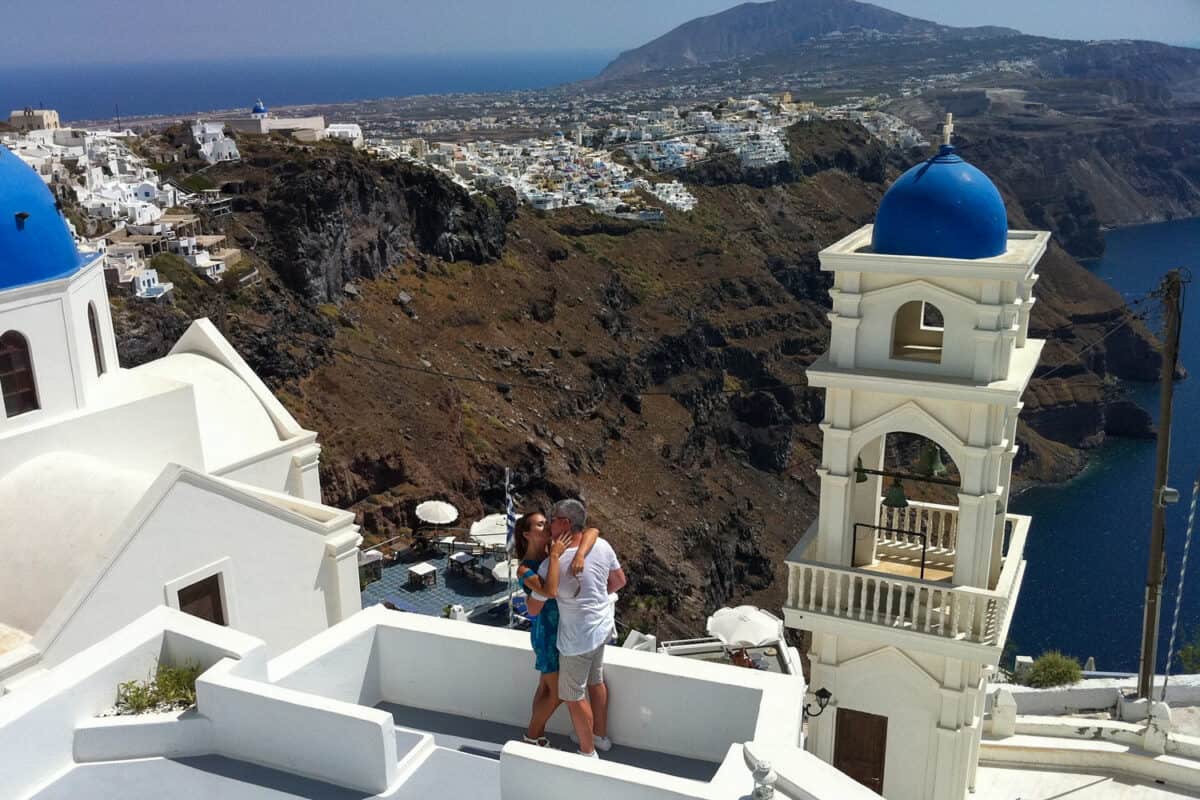 For a special Greek experience, book an intimate stay in one of Santorini's cave villas, relax in the hot springs and head out on a couples wine-tasting tour. If adrenaline is more your thing, there is also the option to try a bit of cliff jumping or take a sunset ATV ride together. 
11. Porto, Portugal
Porto is a great European city destination for all kinds of matches. Those looking for a more traditional romantic getaway will find plenty to suit, starting with a port wine cellar tour and tasting followed by a sunset river cruise, complete with a glass of wine from the Douro Valley.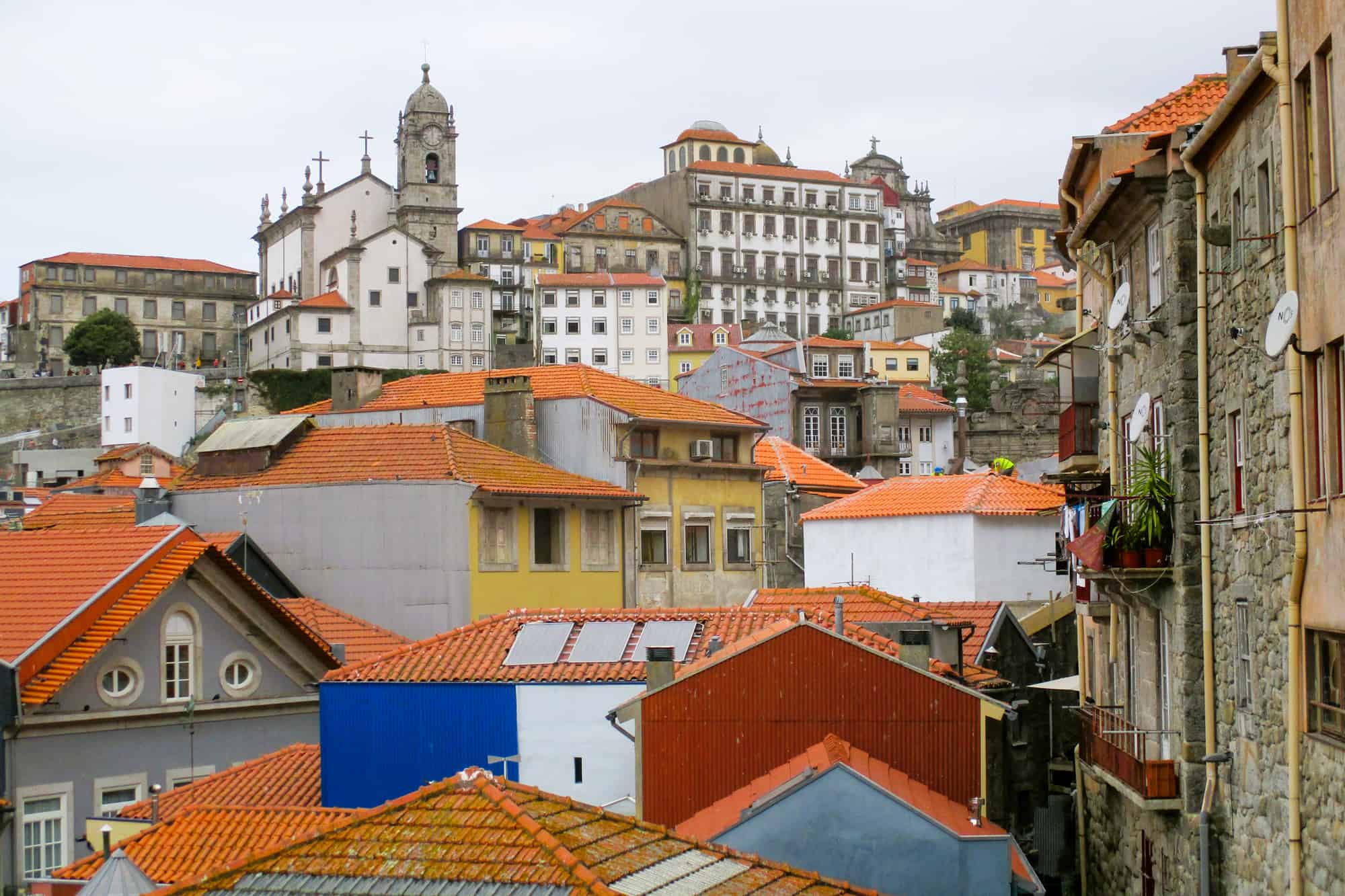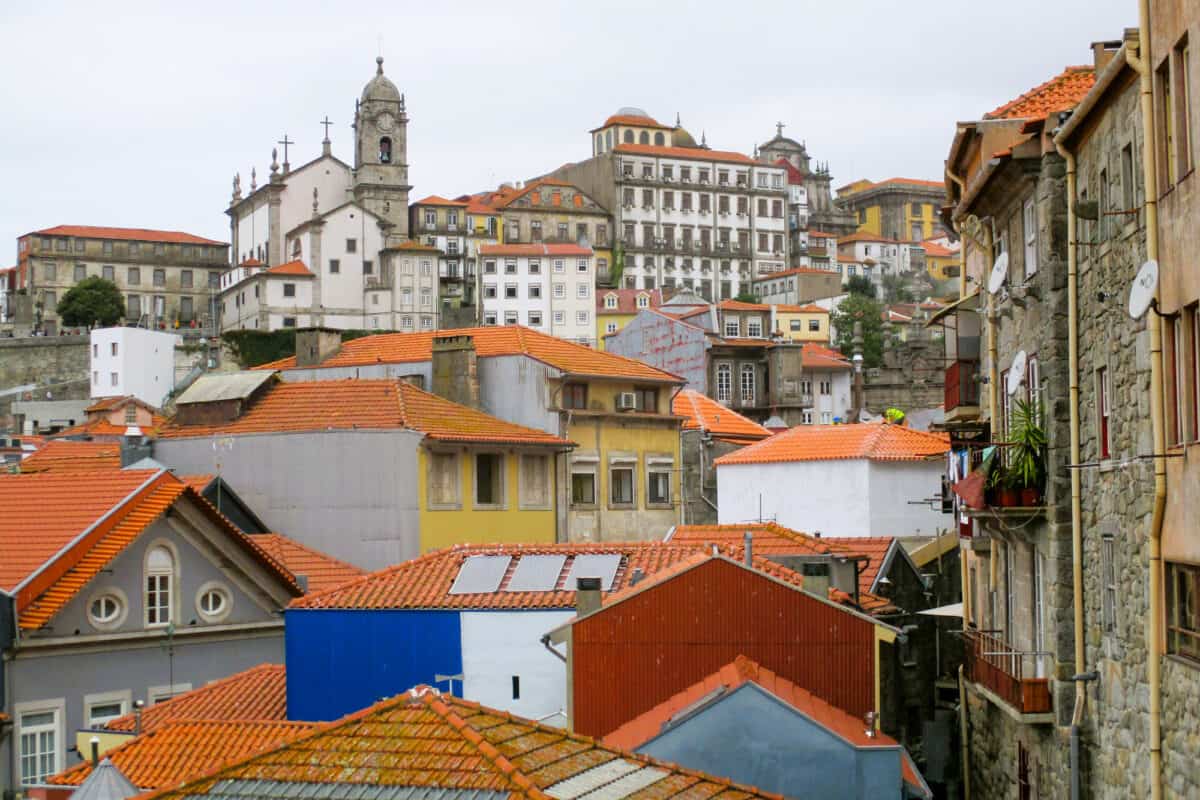 For those of you looking to make a grand gesture, you'd be hard-pressed to eclipse the high of proposing to your love on top of Porto's Arrábida Bridge. Just make sure your sweetheart doesn't mind heights before you drag them up there! 
12. Lviv, Ukraine
When you think of a post-Soviet state, you are likely to think of drab grey high rises, not romantic hotspots. However, the city of Lviv in Ukraine bucks this trend. Home to a street sign called 'Kiss Place', Lviv is a city for sweethearts.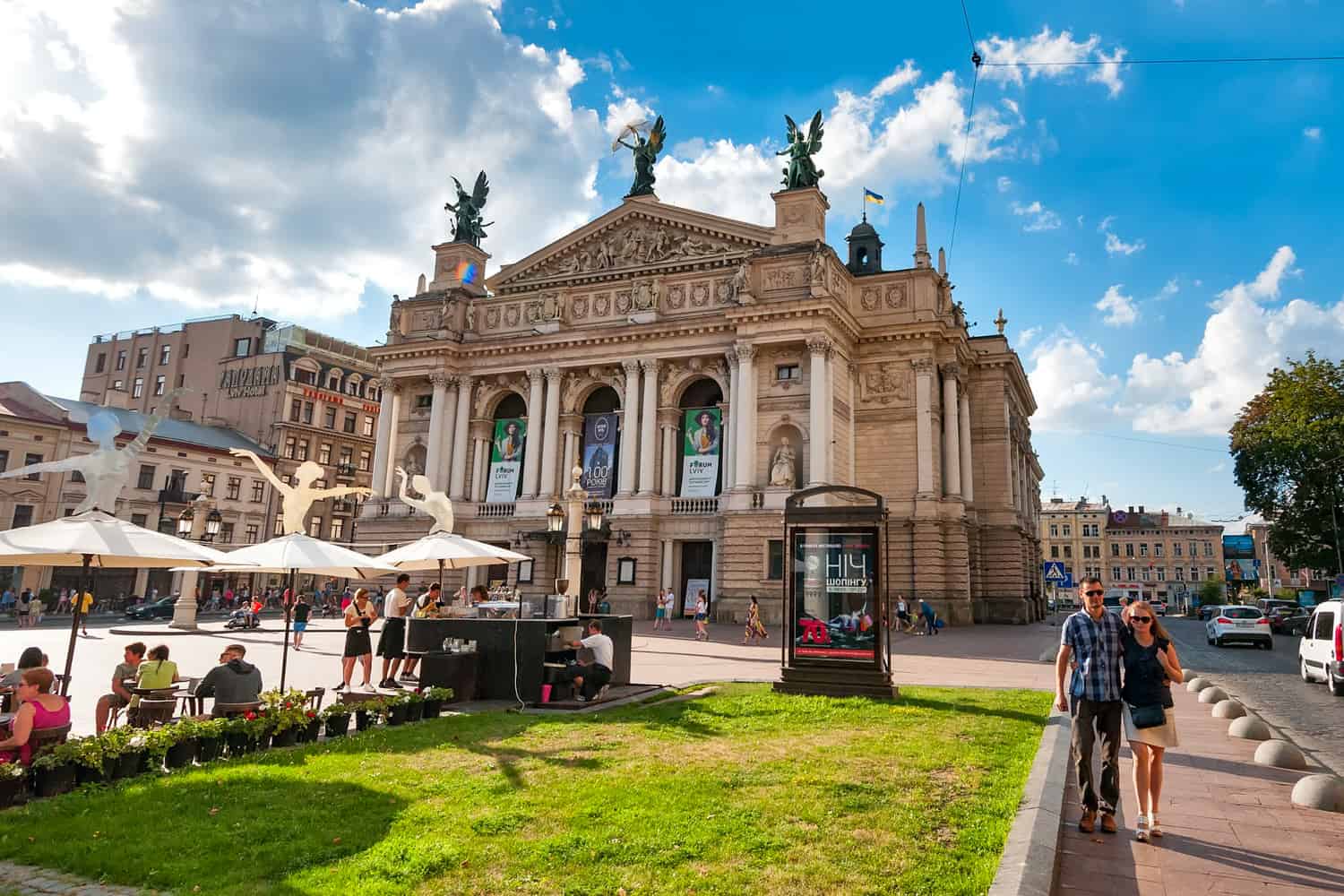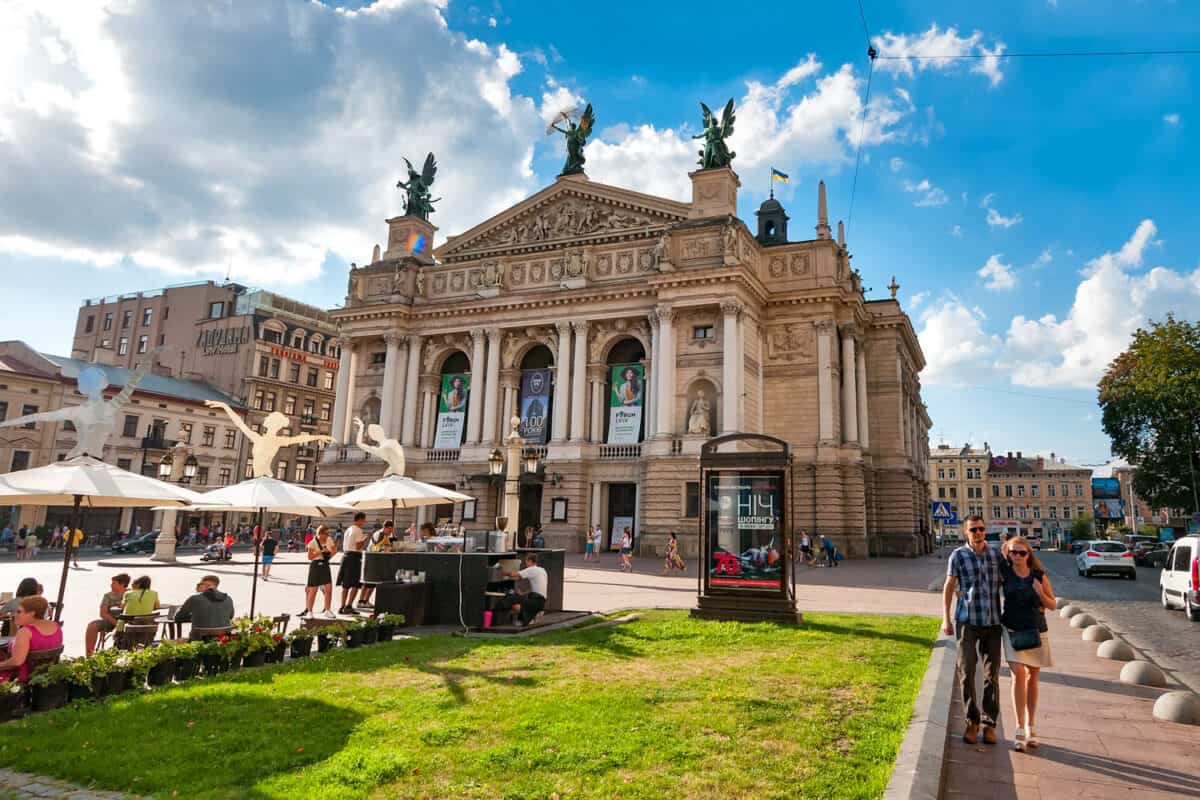 Although not in the city, the 'Tunnel of Love', is easily accessible from Lviv and attracts couples from far and wide. Essentially an industrial railway line characterised by lush green arches, the trains pass through three times a day, leaving plenty of time for amorous amblings. 
13. Ljubljana, Slovenia
Although an often overlooked European city, Ljubljana could well be the dreamy destination you didn't even know you were looking for. Ljubljana is very close to the Slovenian word 'ljubljena' which means 'the beloved'. Coincidence? We think not!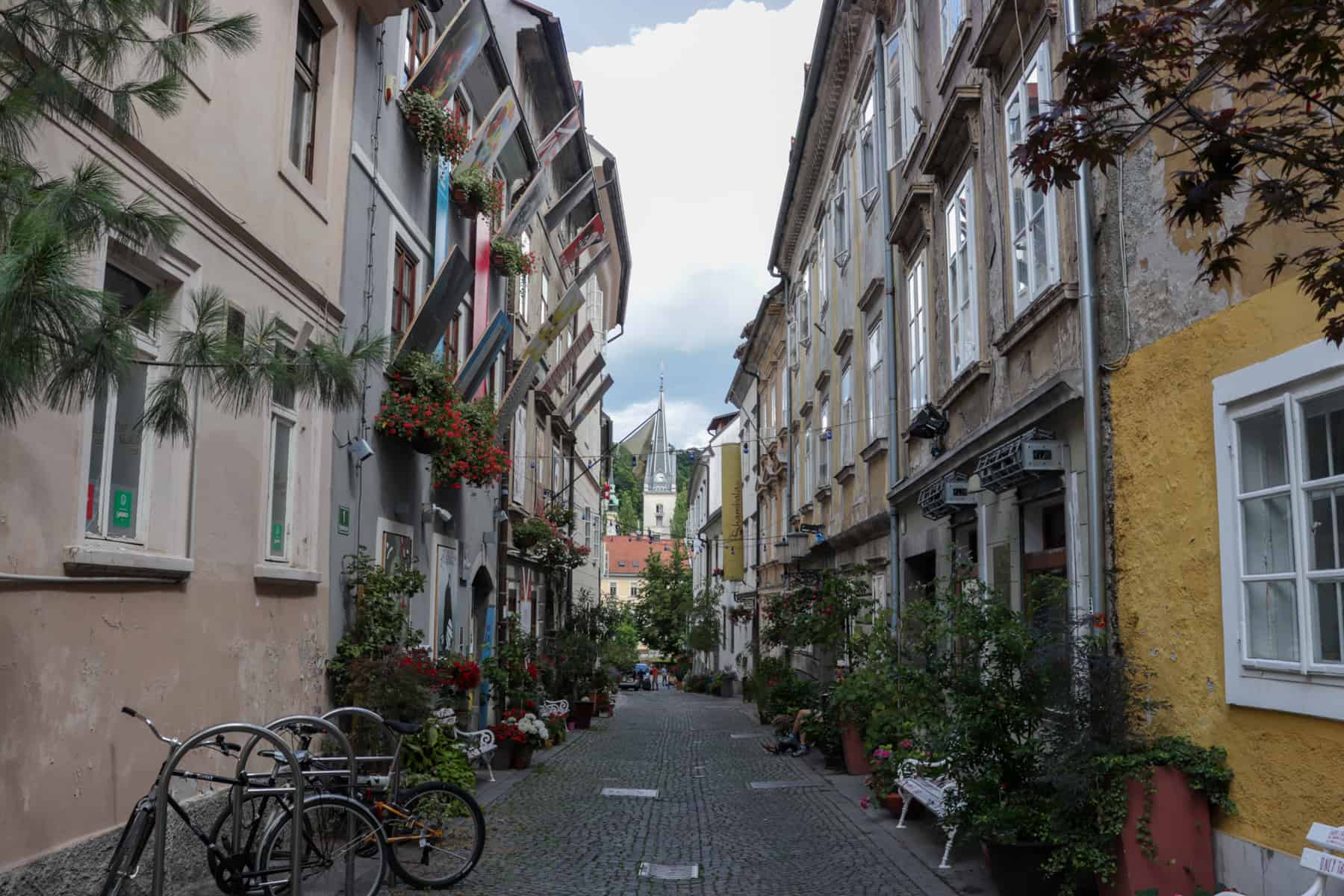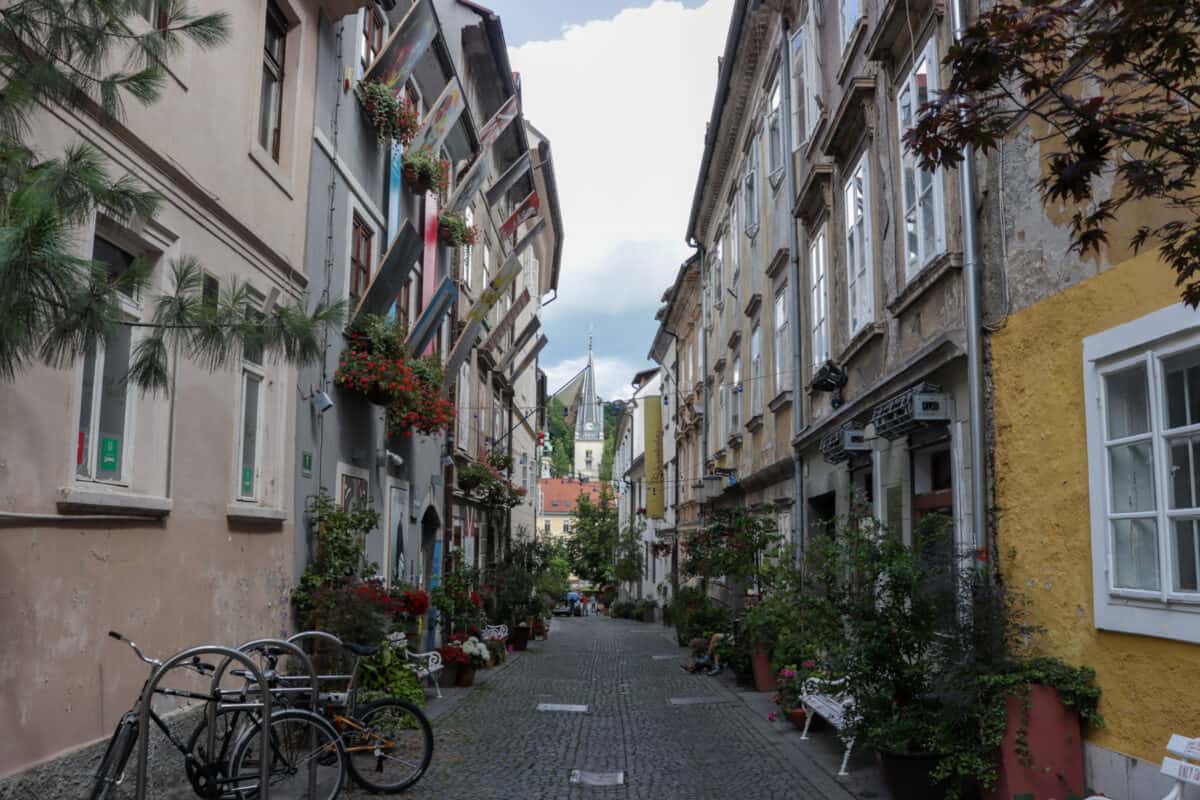 Unlike the political statues which loom large in most city squares, Ljubljana has taken a rather different angle on representing those who should be admired. Sitting in Prešernov trg square, the Slovenians have decided to pay homage to France Prešeren, one of the greatest romantic poets in Europe. I don't know about you but I'd much rather see advocates of love not war in Europe's cities! 
14. Florence, Italy
'Italy's 'Jewel of the Renaissance' is an utterly romantic European city for a couple's getaway. For a stay that your other half will never forget, check in to one of the old palazzos. Full of luxury, these former Renaissance palaces might bleed your wallet but hey, you can't put a price on love!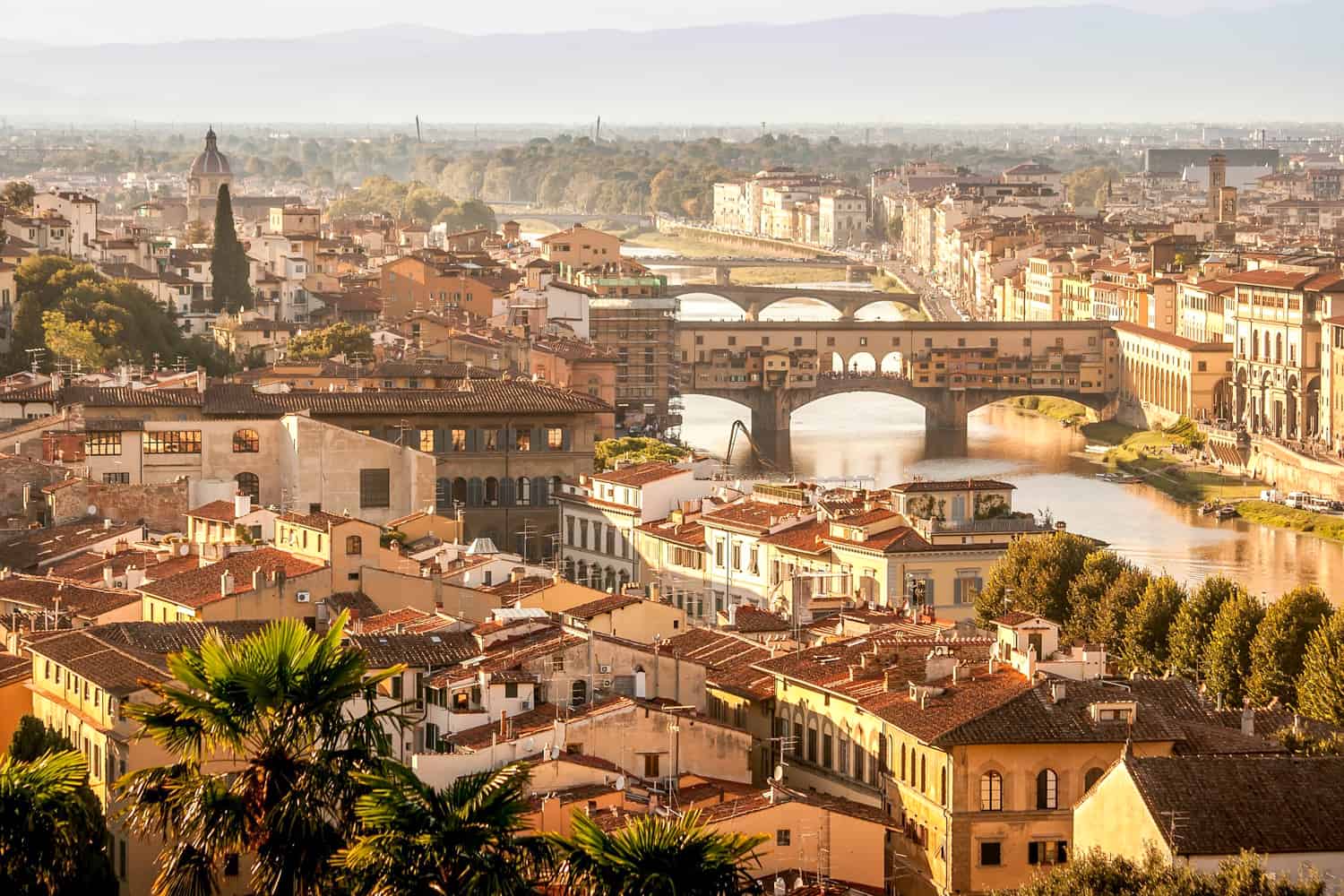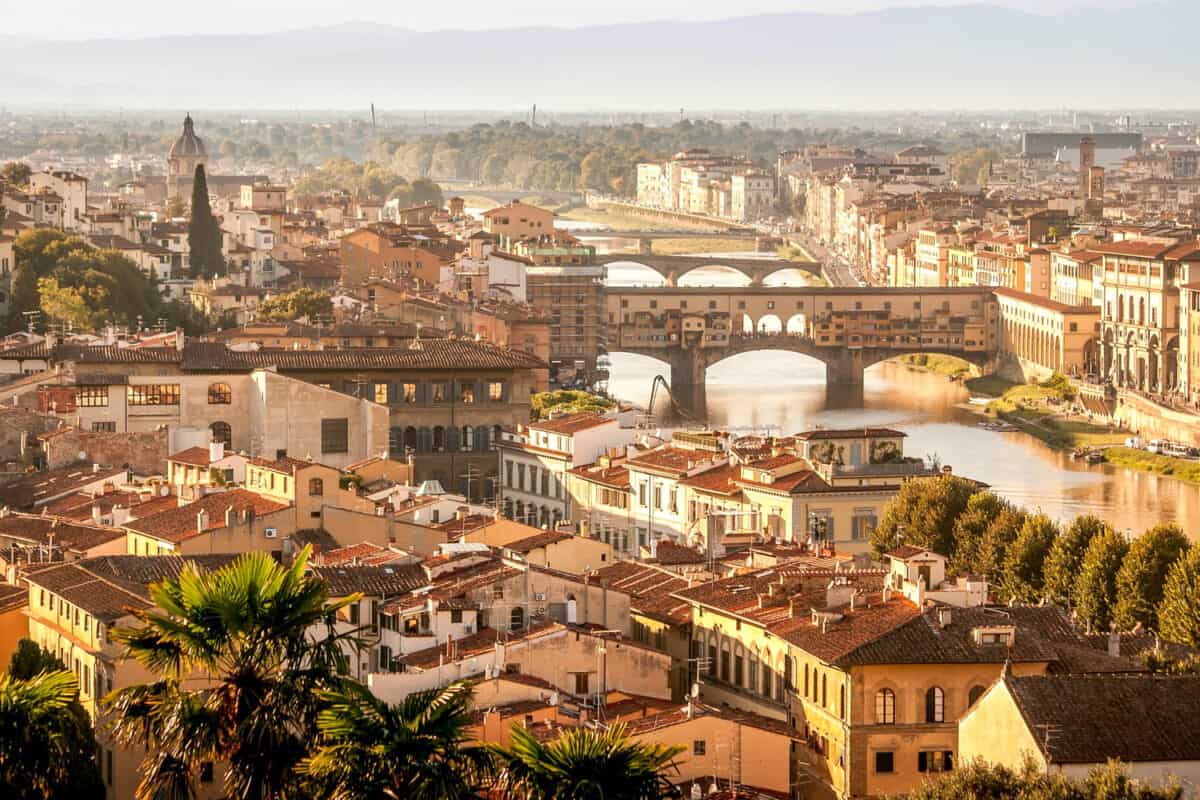 If you already know anything about Florence, it's probably that it's the capital of the Tuscany region, famous for its wine. While you're visiting the city, don't miss a day trip into the vineyards to sample some of Italy's finest together. With so many tipples to taste, prioritising can be difficult but luckily, you won't go wrong with any of them! 
15. Budapest, Hungary
Although a lot of cities in Europe are expensive, Budapest is not, making it an ideal destination for couples on a tighter budget. A fairytale city at any time of year, a summer visit offers picnics and alfresco dining, not to mention plenty of free-to-attend events.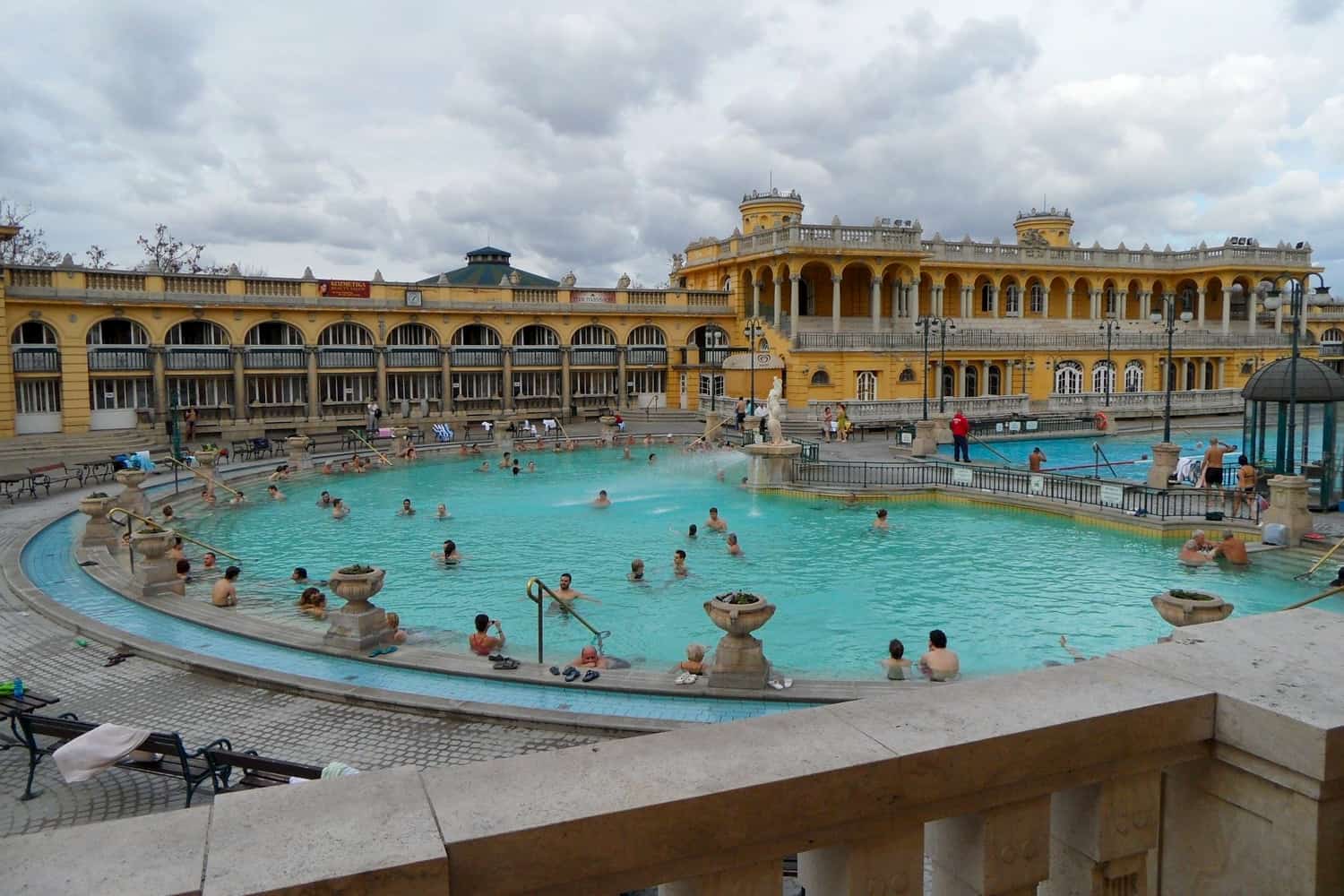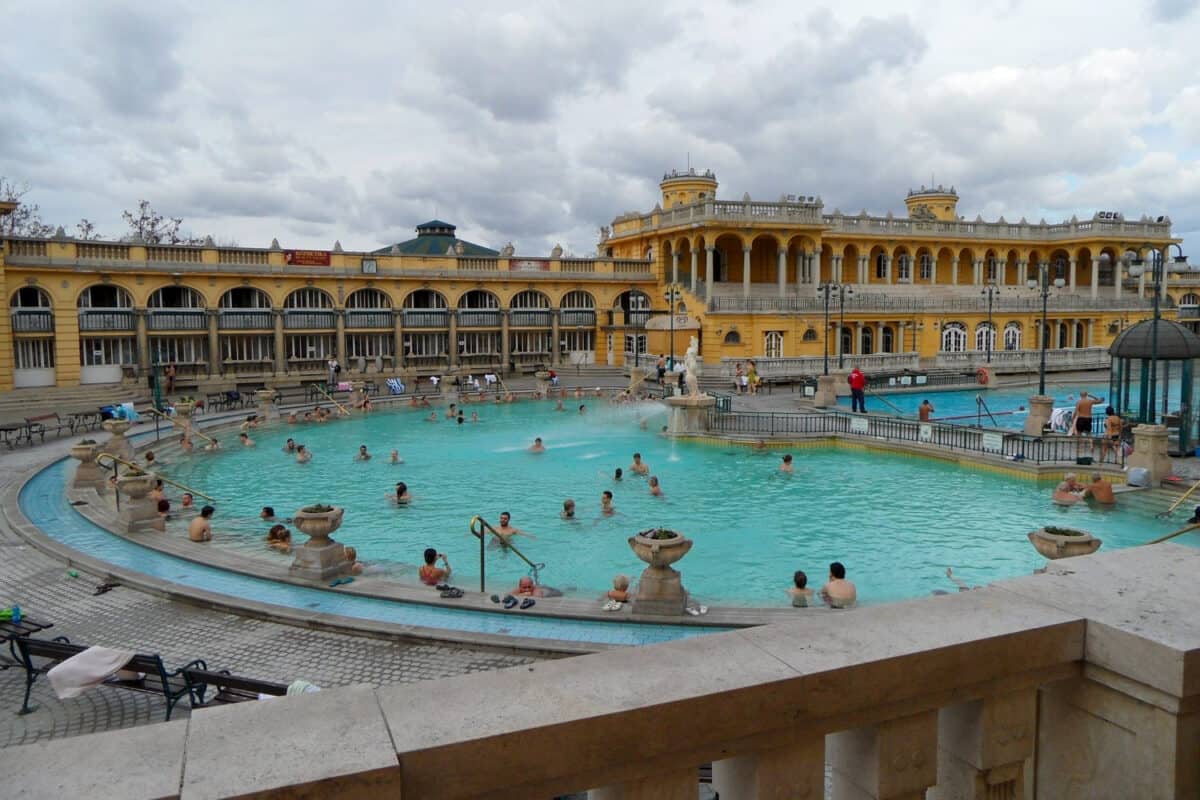 A winter visit is also very special because Budapest is such a festive destination. It might be cold out but the abundance of mulled wine and hot chocolate will keep the chill away. Alternatively, keep each other warm by snuggling up in a cosy ruin bar or lounging in one of the thermal baths together. 
16. Barcelona, Spain
Full of charm, allure and a little bit of spice (we've all seen Vicky Cristina Barcelona 😉), Barcelona is recognised as one of the most beautiful cities in the entire world. Home to a wealth of stunning architecture dominated by the works of Gaudí, the surrealist influence on this city is plain for all to see.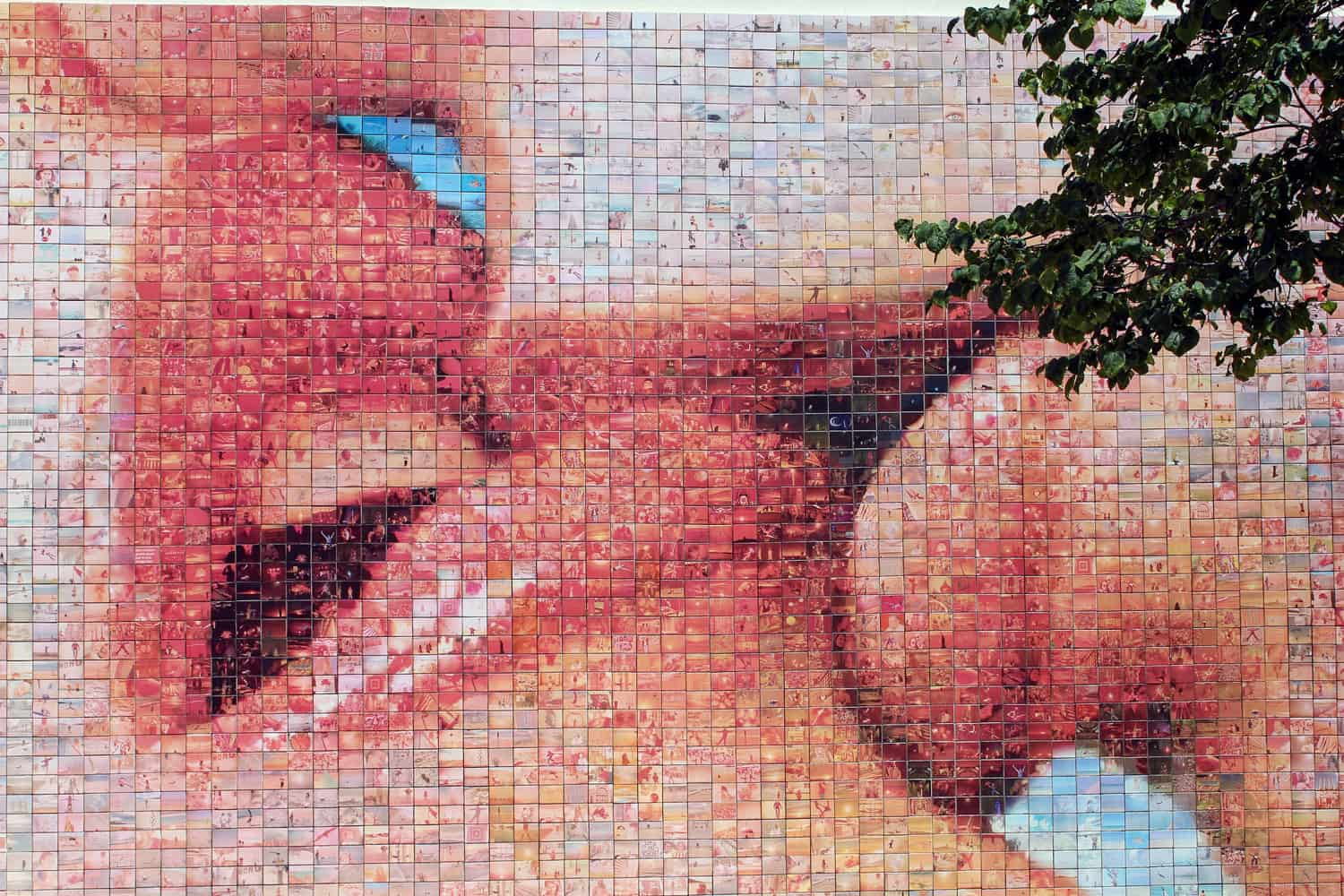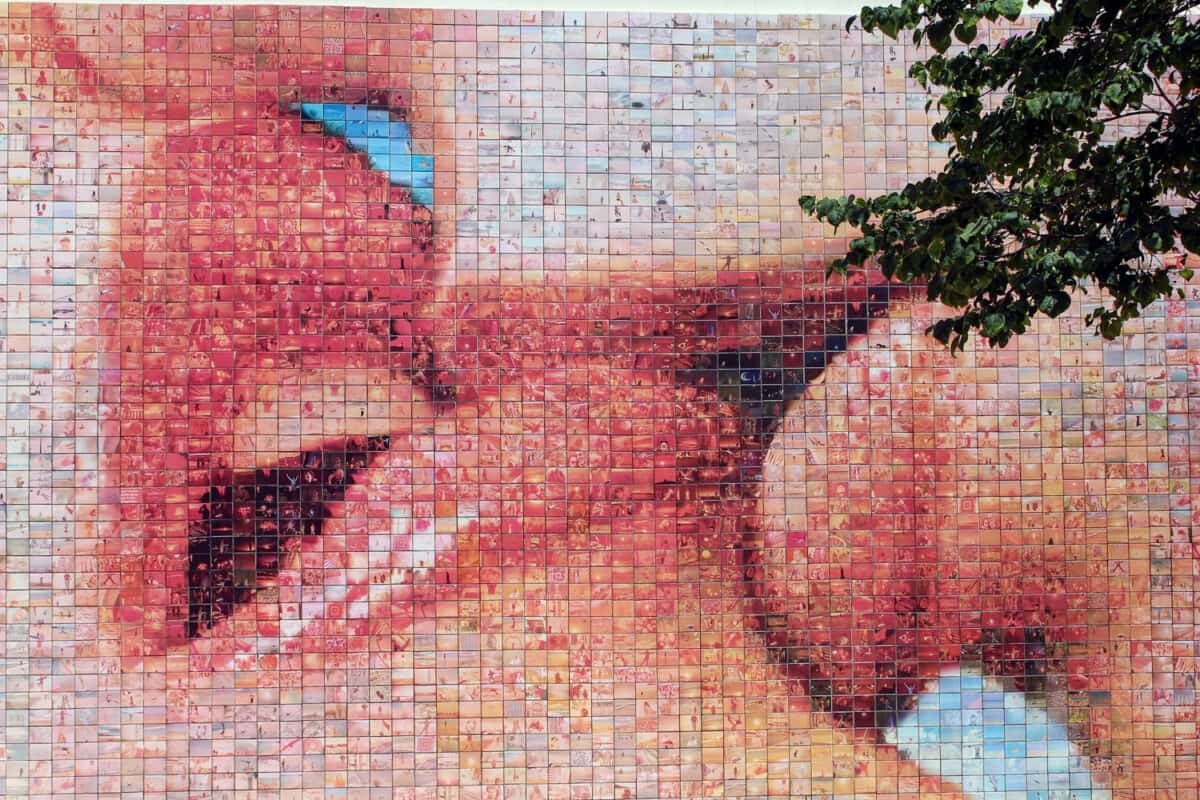 Get the juices flowing with a tapas and wine tour or catch a flamenco show in an intimate city setting. With Barcelona's centre just a stone's throw from 4.5km of beautiful coastline, the city is also a wonderful destination for sun worshippers and those who love long walks along the beach.  
17. Vienna, Austria
If you and your beloved are music lovers, Vienna is an incredible vacation destination. Known as the 'City of Music', both Mozart and Beethoven once called this city home. Love can be hard to convey, so head to a concert and let the philharmonic orchestra do the talking instead.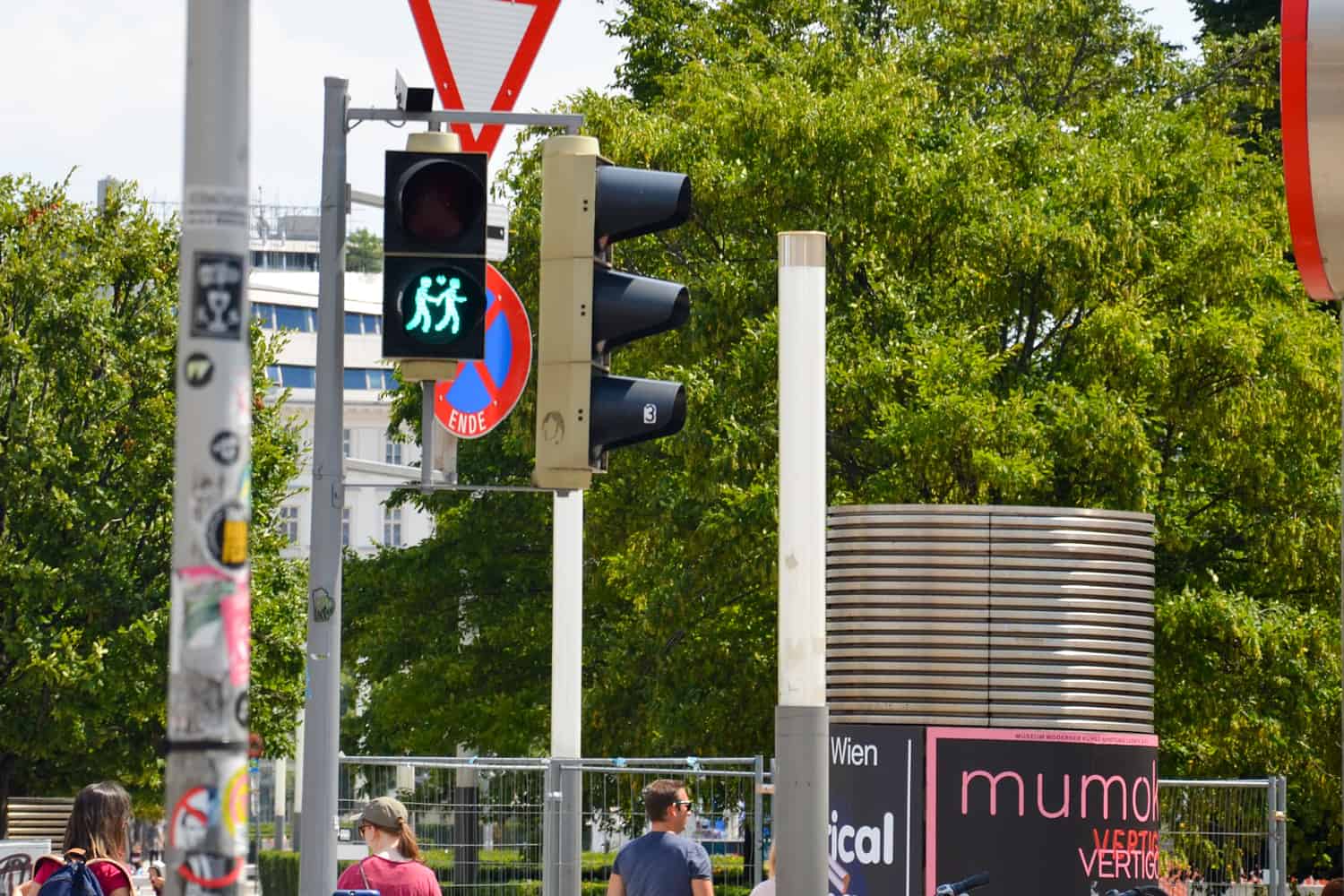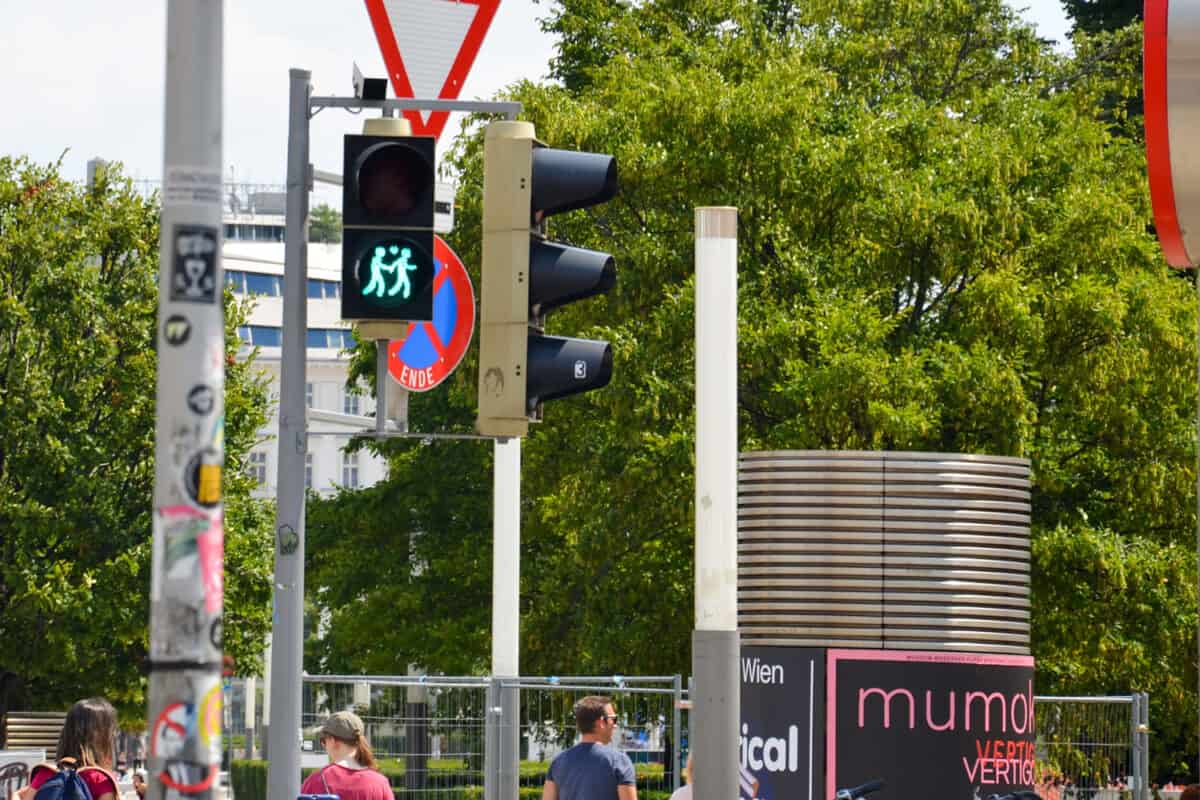 Arguably the most romantic place in Vienna is the Schönbrunn Palace, once the summer residence of the Habsburg leaders and now a UNESCO World Heritage Site. Opulence just spills from the building and the grounds make for an idyllic setting to enjoy a stroll hand in hand. 
18. Zermatt, Switzerland
Zermatt is one of Switzerland's lesser-known destinations which makes it all the more appealing. Devoid of the crowds found in Zurich and Geneva, this mountain resort is nestled below the iconic Matterhorn peak.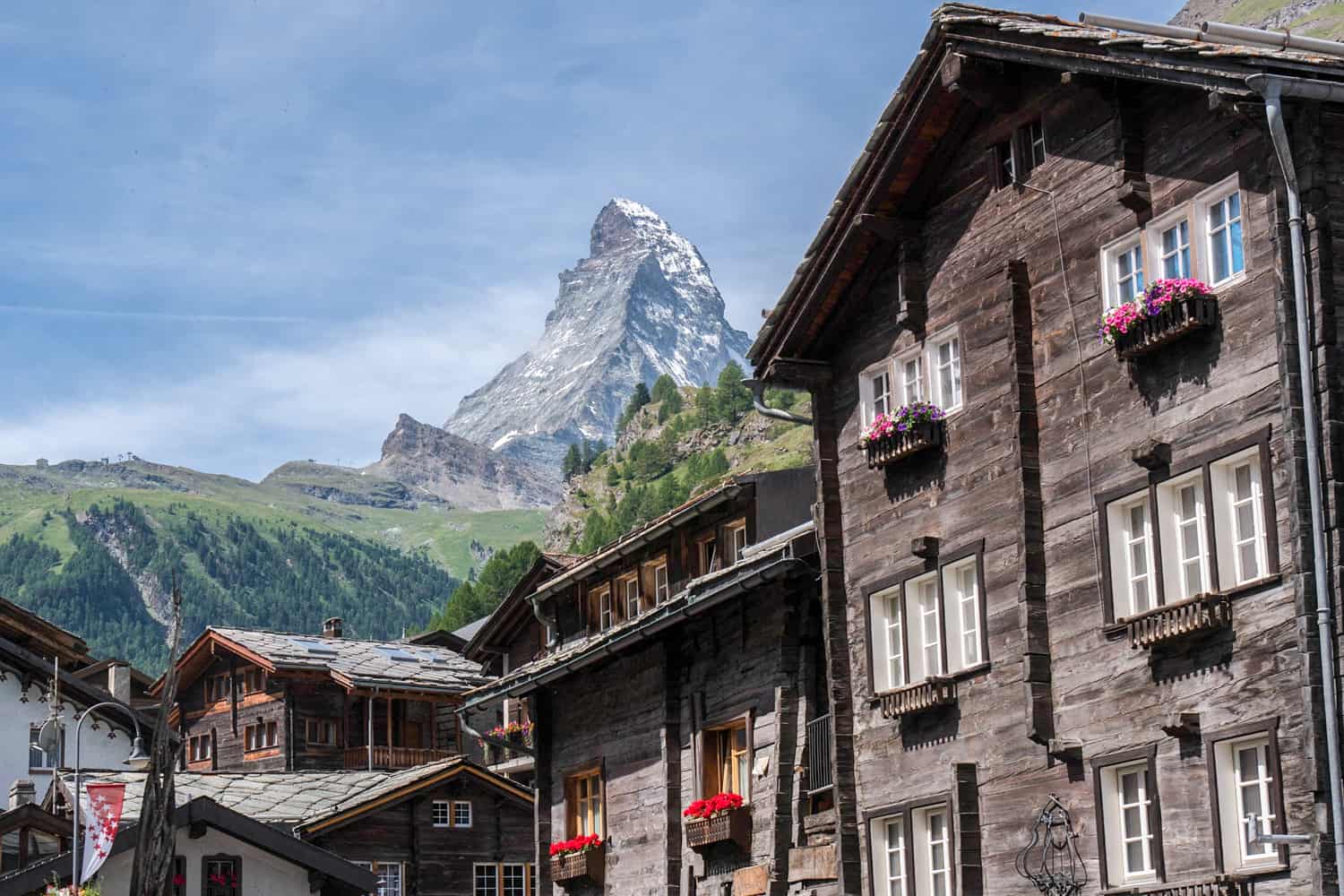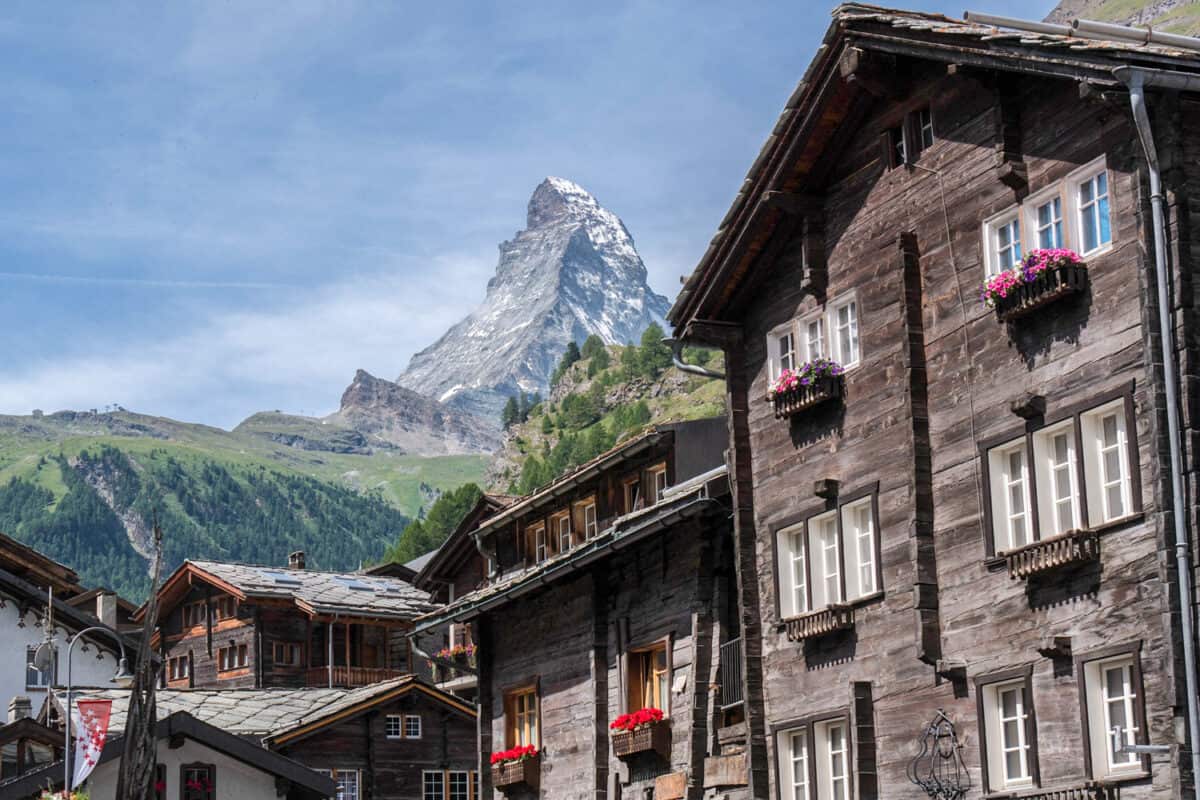 There are no cars here, setting the tone for a peaceful and relaxed stay. If you're planning to propose, Zermatt offers the perfect setting, boasting mountain scenery, snowy winters and helicopter rides over the breathtaking landscape. 
19. Prague, Czech Republic
Prague is hugely popular with couples who flock to see its impressive castle, winding cobbled streets and beautiful vistas. If you're somebody who enjoys a fanciful superstition, try to time your visit with May 1st, the 'Day of Love'. Legend has it that if you kiss your sweetheart under a cherry tree in bloom, this will ensure she stays beautiful year-long.  How patriarchal lovely.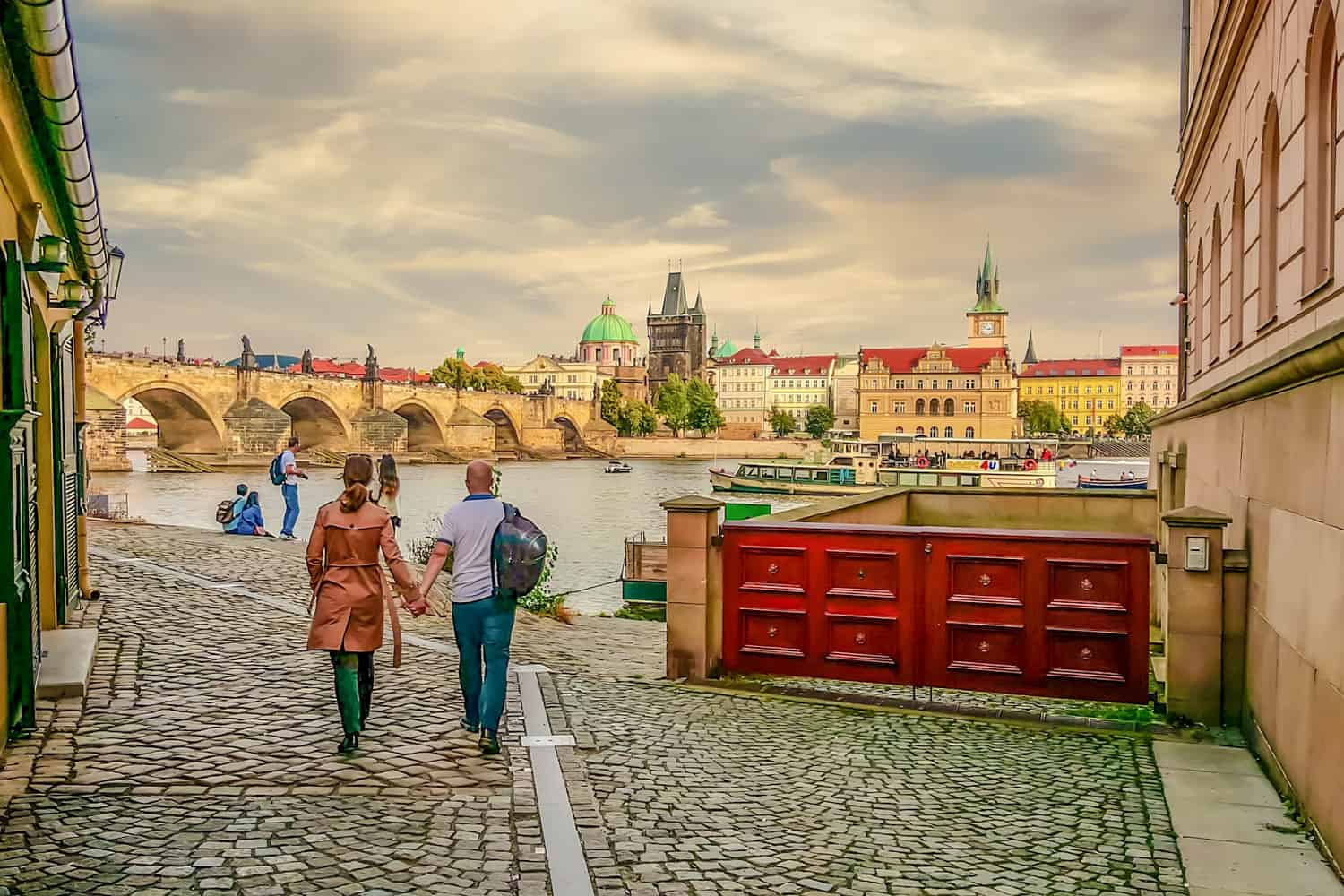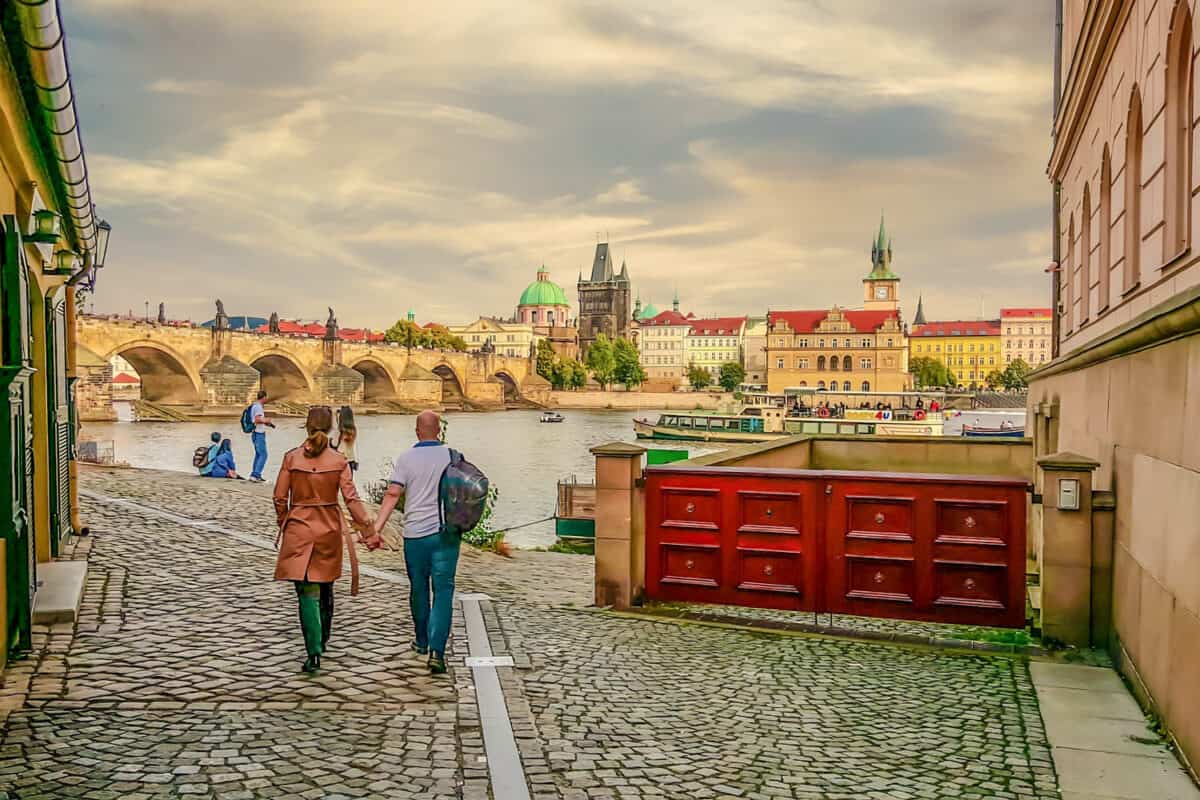 And if storybook romance is less your thing, opt for a beer spa. If you ask me, nothing quite says "I love you" like a shared bathing session in a bathtub of beer. If I didn't love you before, I definitely will after! 🥴
20. Bruges, Belgium
The beautiful Belgian city of Bruges is a swoon-worthy destination for lovebirds. Famous for its idyllic city centre which has been recognised by UNESCO, the winding cobblestone streets are the perfect place for a horse-drawn carriage ride with your better half.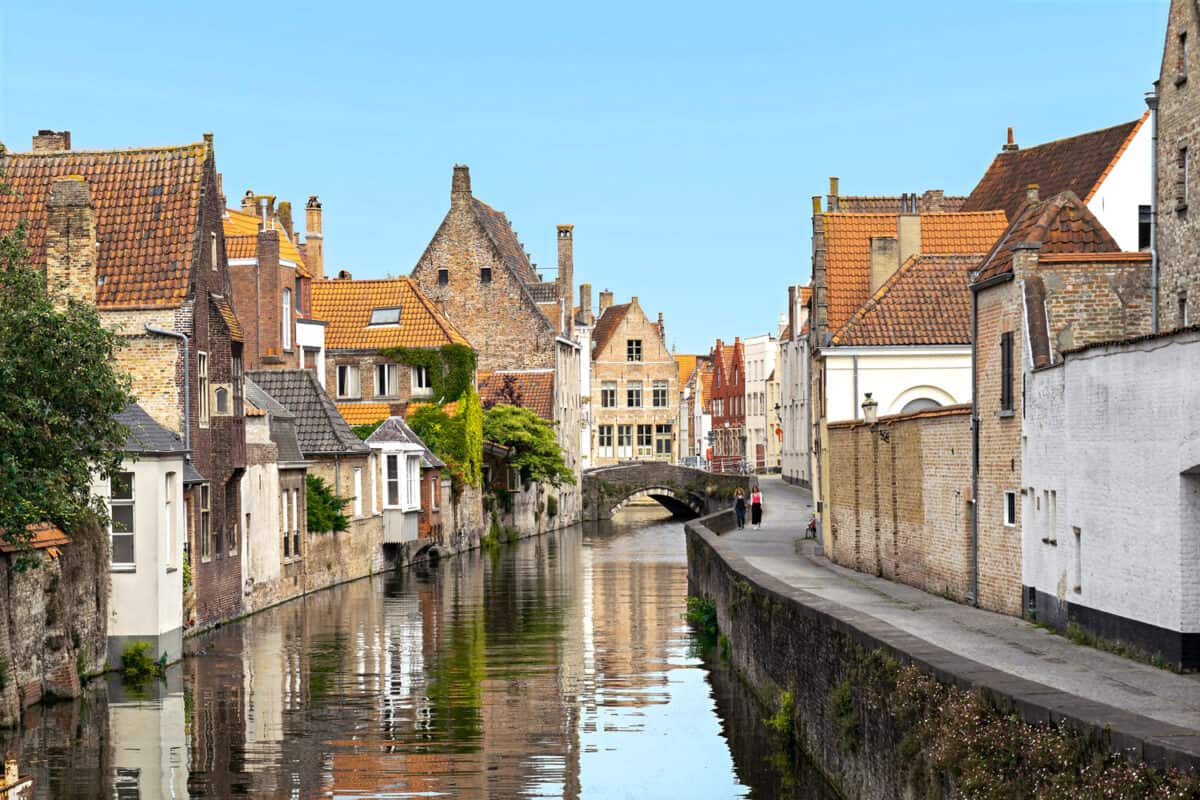 Folklore enthusiasts won't want to miss a stroll over Minnewater Bridge with their partner – it's believed that a joint walk over this bridge will seal your love for all eternity. And if you're more focused on the here and the now rather than old folk tales, gorge yourself silly in a chocolate-sharing session. After all, some of the world's best is made here!
21. Paris, France 
And could we finish this round-up of the most romantic cities in Europe without including the original 'City of Love'? Absolutely not! Love really is everywhere in Paris, from the love locks that hang from Pont des Arts over the River Seine to the illuminated structure of the Eiffel Tower with a starry backdrop.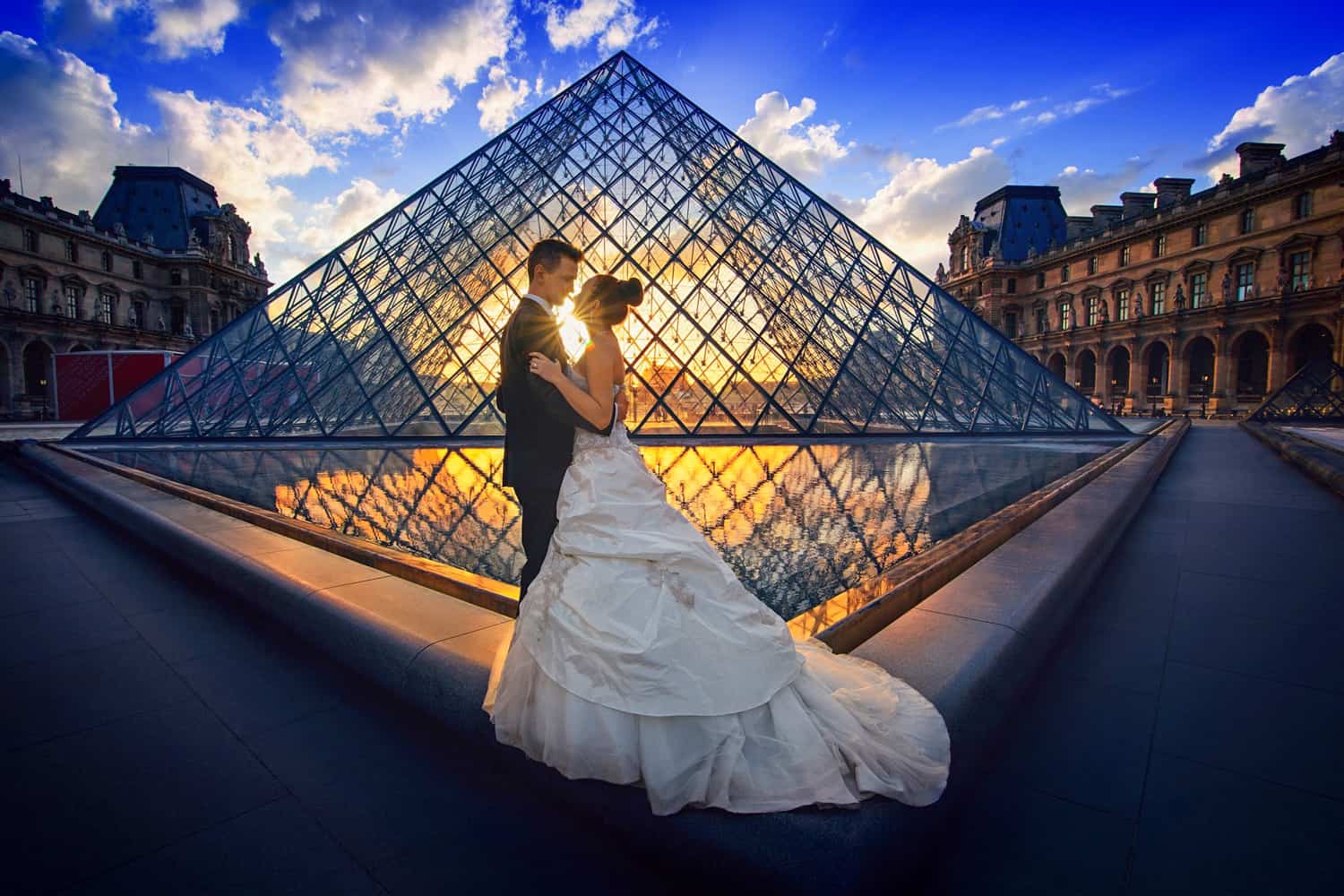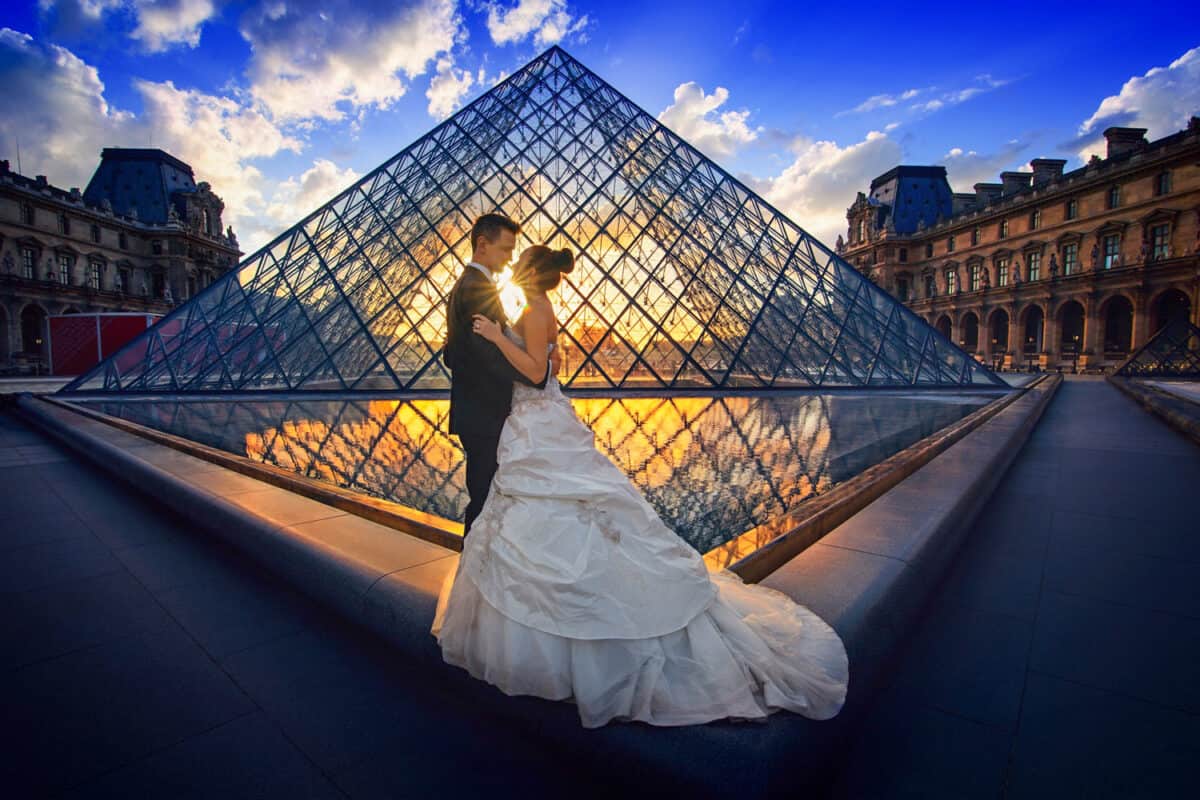 Readily considered to be the most romantic language in the world, French has long charmed visitors for its soft, musical intonation. Pop culture has helped bring this amorous city into the mainstream too. From movies like 'Midnight in Paris' to classic literature like 'The Hunchback of Notre Dame', love just drips from the city. Paris, t'aime. 
Which of these romantic European cities is your favourite? Let us know in the comments!