If you've watched some of the incredible movies set in Europe already, I completely understand why your feet are itching to make the continent your next backpacking destination. And if you haven't, why not?! Europe is home to fascinating history, natural beauty, jaw-dropping architecture and of course, a plethora of stories. 
We here at Europe Backpacker know that escapism is massively important, especially when we're back home reliving our last trip. And if you're getting ready to set off on the backpacking trip of a lifetime, movies can help build the excitement before you start your journey!
Whether you're into soppy Parisian romances or prefer your films more fast-paced, you're bound to find something in this list of European travel movies to inspire you to hit the road. 
---
Related : (opens in new tab)
---
Best Movies Set in Europe to Ignite Your Wanderlust!
1. The Way
Year: 2011
Language: English
Country: Spain 
Director: Emilio Estevez
Rotten Tomatoes Score: 83%
Ever dreamed about pulling on your hiking boots and walking off into the sunset? You will after watching The Way. 
When Tom Avery's son Daniel dies whilst walking the Camino de Santiago, Tom decides to finish the journey that he started. This epic pilgrimage across Spain throws up many challenges for Tom  (played by Martin Sheen) and teaches him all sorts of life lessons. The result is a beautiful story that shows the importance of family, personal growth and adventure. As Daniel once said to his father, "You don't choose a life, Dad. You live one."
2. Braveheart
Year: 1995
Language: English
Country: Scotland 
Director: Mel Gibson
Rotten Tomatoes Score: 85%
If you're planning on visiting Scotland, you'll need to get yourself acquainted with William Wallace and quickly. Along with Robert the Bruce (you'll get an introduction to him in Braveheart too), Old Willy Wallace is Scotland's pride and joy. 
Directed by and starring Mel Gibson, this heartbreaking tale tells the story of Scottish hero Wallace as he leads his countrymen in a revolt against King Edward I of England. Historically, it misses the mark on a few things but is still a great movie. It will make you laugh, cry and most of all, want to explore those breathtaking landscapes first-hand. 
3. Eat Pray Love
Year: 2010
Language: English
Country: Italy, India and Indonesia 
Director: Ryan Murphy
Rotten Tomatoes Score: 42%
Based on the well-known travel book by Elizabeth Gilbert, Eat Pray Love tells the tale of its author as she goes on a journey to find herself around the world. Her travels take her through Italy where she delights in delectable cuisine, India where she begins her spiritual journey and finally, Indonesia where she falls in love again. 
Although the film was hounded by critics and didn't stand up to the book, Julia Roberts is a delight to watch and the film showcases some of Italy's most wonderful scenery and architecture. Best enjoyed with a large plate of pasta. 
4. The Secret Life of Walter Mitty
Year: 2013
Language: English
Country: Iceland
Director: Ben Stiller
Rotten Tomatoes Score: 71%
Walter Mitty has realised that he is unhappy with the boring and dull life that he leads working as a photo processor for Life magazine. After discovering that he and his colleague are about to lose their jobs, he embarks on an adventure that could prevent his company from being downsized. 
As he searches for a missing photo that holds the key to the latest issue of the magazine, he heads off to far-flung places and finds himself in the magical country of Iceland. The movie is wonderfully shot and highlights why Iceland should be on every traveller's bucket list. 
5. Amélie
Year: 2001
Language: French
Country: France
Director: Jean-Pierre Jeunet
Rotten Tomatoes Score: 95%
For gorgeous cinematography and Parisian charm, look no further than Amélie. In the movie, the protagonist is leading a normal life, working in a Montmartre cafe. But her real adventure starts when she returns a long lost treasure to the previous occupant of her apartment. 
After experiencing the buzz of making another human being happy, Amélie decides to make it her life's mission to spread joy and positivity, and along the way, even finds a little bit of her own. A feel-good film that reiterates Hepburn's famous quote: "Paris is always a good idea". 
6. The Sound of Music
Year: 1965
Language: English
Country: Austria
Director: Robert Wise
Rotten Tomatoes Score: 91%
It may be cheesy, but it is a classic! The Sound of Music follows the lives of the Von Trapp family when a failing nun Maria, (played by Dame Julie Andrews) arrives to care for them. Maria inspires a new lease of life in the children which leads them to famously dance through the Austrian hills singing. 
Although the film is a little dated now, it is still a favourite of many which still inspires thousands of visits to Austria (including this one)! One thing is sure, this country is bound to be one of your favourite things once you make the journey! 
7. Notting Hill 
Year: 1999
Language: English
Country: England
Director: Roger Mitchell
Rotten Tomatoes Score: 79%
Those floppy curtains can only belong to one man… Hugh Grant, the perfect example of an English gentleman. In this romcom, Hugh, who plays William Thacker, runs a modest bookshop in London's Notting Hill. All was pretty normal, until one day an A-list actress (played by Julia Roberts) walks through the shop doors and into his life. 
Notting Hill's characters are remarkably well developed and the two protagonists share real chemistry. The film is also surprisingly funny and not just in that cringey rom-com way. This modern-day fairytale inspires a warm feeling in all but the hardest hearts.
8. The Tourist
Year: 2010
Language: English
Country: Italy
Director: Florian Henckel von Donnersmarck
Rotten Tomatoes Score: 42%
Starring two of Hollywood's biggest stars, Angelina Jolie and Johnny Depp, The Tourist is a romantic thriller, set largely in Italy. In the film, Elise (Jolie) meets Frank (Depp) onboard a train to Venice. 
Unbeknownst to him, she has selected him as a target, to make the police believe he is her lover who is wanted by the authorities. Although some scenes of Jolie eliciting awe-filled stares from men do reek of a perfume commercial, the result is a fun and entertaining spy romp in one of the world's most beautiful cities. 
9. Chocolat
Year: 2000
Language: English
Country: France
Director: Lasse Hallström
Rotten Tomatoes Score: 83%
Picture the scene: 1960 in a small town in rural France. A single mother with her six-year-old daughter in tow has just opened up a chocolate shop. Although a seemingly innocent move on the surface, Vianne Rocher has opened her shop across the street from the local church… and it is lent. 
The townspeople greet her with scepticism but through the exquisite taste of her chocolates, she manages to coax the locals into giving into temptation, with spellbinding results. Don't miss it!
10. Mamma Mia!
Year: 2008
Language: English
Country: Greece
Director: Phyllida Lloyd
Rotten Tomatoes Score: 66%
If you're an ABBA fan, you won't want to miss Mamma Mia. Filmed on the stunning Greek island of Skopelos, Mamma Mia documents the story of bride-to-be Sophie, who is trying to find out who her real father is so that he can walk her down the aisle. 
The movie benefits from an all-star cast, not limited to Meryl Streep, Pierce Brosnan and Colin Firth. If you can remove yourself from how desperately Pierce Brosnan mangles every song he sings, it's a lighthearted and fun watch.  
11. The Da Vinci Code
Year: 2006
Language: English
Country: France
Director: Ron Howard
Rotten Tomatoes Score: 57%
Based on the controversial book by Dan Brown, The Da Vinci Code is all about secrets and the danger of unearthing them. The story begins when Professor Robert Langdon (played by Tom Hanks) is summoned to the Louvre after a murder occurs there.
Using the archaic clues left in Da Vinci's paintings, he discovered a religious mystery that has long been protected by a secret society. Although without doubt a Hollywood blockbuster, this movie has retained a lot of Euro-centric charm which adds to the viewing experience.  The Da Vinci Code is a chilling mystery that will leave you on the edge of your seat.
12. Under the Tuscan Sun
Year: 2003
Language: English
Country: Italy
Director: Audrey Wells
Rotten Tomatoes Score: 78%
When American writer, Frances, discovers that her husband has cheated on her, her friend encourages her to jump on a plane and explore Italy. Whilst on her trip, she impulsively decides to buy a traditional villa in the charming region of Tuscany and worries that she has made the biggest mistake of her life. 
Luckily for Frances, starting again in Italy ended up being the best decision she ever made. It even acts as the catalyst for her meeting the handsome Marcello. It turns out that both life and love really do flourish under the Tuscan sun.
13. In Bruges
Year: 2009
Language: English
Country: Belgium
Director: Martin McDonagh
Rotten Tomatoes Score: 87%
This dark comedy thriller centres around Irish hitmen Ken and Ray (played by Brendon Gleeson and Colin Farrell respectively) who are sent to the city of Bruges to lie low after their most recent job went awry. 
Ken enjoys exploring the historic city whereas Ray feels stifled in Bruges and misses home. As he searches for excitement, he meets small-time drug-dealer Chloë and the adventure really begins. For visitors to Bruges, the tourist office has created a walking map of locations where the movie was filmed. You can check it out here. 
14. EuroTrip
Year: 2004
Language: English
Country: Czechia 
Director: Jeff Schaffer and Alec Berg
Rotten Tomatoes Score: 75%
For fans of American Pie and Not Another Teen Movie, EuroTrip is a safe go-to travel movie for your European adventure. This cheesy teen comedy begins like many others, with a guy getting dumped. 
And of course, as all of us backpackers know, there is no better way to mend a broken heart than to travel it off, right? As Scott explores Europe, with his hapless buddies in tow, the pattern becomes misadventure after misadventure. If you're not offended by crappy jokes and gratuitous nudity, you'll love this wild caper. 
15.  Midnight in Paris
Year: 2011
Language: English
Country: France 
Director: Woody Allen
Rotten Tomatoes Score: 83%
Ever fallen in love with a city? Like head over heels? That is exactly what happens to writer Gil (played by Owen Wilson) when he vacations in Paris with his fiancee Inez (Rachel McAdams). Gil becomes so taken with Paris that he takes to wandering the streets alone, searching for inspiration. 
At midnight, a group of strangers invite him to a party and he discovers that he has been transported back to the roaring 20s', offering the ultimate muse for his writing. As Gil grows ever enchanted with Paris, he realises that he is becoming more distant from his girlfriend and wife-to-be. 
Also read: Honeymoon Destinations in Europe.
16. Biutiful
Year: 2010
Language: Spanish
Country: Spain 
Director: Alejandro G Iñárritu 
Rotten Tomatoes Score: 74%
This Oscar-nominated movie is a harrowing account of those who live on the fringes of society. It follows the story of protagonist Uxbal, a single father of two. He fills his days scraping a living in the underbelly of Barcelona, operating as part of an illegal immigrant labour group. However, when he is diagnosed with terminal cancer, he has to get his affairs in order and fights to leave the world on his own terms. 
If you're looking for a lighthearted watch, you'll want to avoid Biutiful. This is not a happy film that spotlights the polished attractions of Barcelona. Nevertheless, it does reveal the dark side of the city and truly reflects the ugly beauty of life.
17. Before Sunrise
Year: 1995
Language: English
Country: Austria
Director: Richard Linklater
Rotten Tomatoes Score: 93%
Before Sunrise is the first instalment of the Before Trilogy, set in Vienna, Austria. After an American tourist (Ethan Hawke) and French student (Julie Delpy) meet on a train, they know instantly that they have a special connection. 
Taking place over just 24 hours, the movie documents their journey as they fall in love and eventually go their separate ways, vowing to meet again in the future. To find out what happens, you'll need to watch the last two of the trilogy, Before Sunset and Before Midnight (all brilliant). 
18. The Holiday
Year: 2006
Language: English
Country: United States/England
Director: Nancy Meyers
Rotten Tomatoes Score: 80%
This festive flick is a great choice for those who love a good romcom. Starring Kate Winslet, Cameron Diaz, Jack Black and Jude Law, the story follows two women who decide to house swap for the holiday season, after a stressful few months. 
Iris (played by Winslet) heads to a swanky pad in LA and Amanda (played by Diaz) ends up in a quaint English cottage. Neither is looking for love but a change of scenery proffers all kinds of opportunities. Who says travel can't fix all your problems?
19. Leap Year
Year: 2010
Language: English
Country: Ireland
Director: Anand Tucker
Rotten Tomatoes Score: 47%
Anna Brady counts off another anniversary without a marriage proposal from her boyfriend. Deciding she needs to take drastic action if she is ever going to get him to put a ring on it, she calls on a Celtic tradition that allows women to propose on February 29th. 
To make the occasion truly special, Anna intends to follow Jeremy to Dublin to pop the question but setback after setback threatens to jeopardise the whole trip. The film starts slow but is a lot less try-hard than other romcoms and really hits the humour mark. 
20. Roman Holiday
Year: 1953
Language: English
Country: Italy
Director: William Wyler
Rotten Tomatoes Score: 93%
This old classic sees Audrey Hepburn in her American debut. Considering it was released in 1953, Roman Holiday has also weathered the test of time extremely well. The story follows a European Princess (played by Hepburn) as she sneaks past her guardians for a night in Rome. 
A sedative she was previously given by her doctor then kicks in and she falls asleep on a park bench. She is discovered by an American reporter who saves her in more ways than one! It's an oldie but a goodie and really spotlights the splendour of Rome. 
21. Paddington
Year: 2014
Language: English
Country: England
Director: Paul King
Rotten Tomatoes Score: 80%
Paddington is the story of a displaced Peruvian spectacled bear, trying to make a new home for himself in England. Named after the London train station, Paddington meets the Brown family who offers him a temporary home. 
The movie shows Paddington's awe as he tries to adapt to urban London living, illustrating the chaos of the city wonderfully. Although this is predominantly a family film, it can be enjoyed by everyone. A great option if you are doing some last-minute babysitting to save for your trip!
And one final European movie which will make you cancel your flight…
Hostel
Year: 2005
Language: English
Country: Slovakia
Director: Eli Roth
Rotten Tomatoes Score: 53%
The splatter movie follows best friends Paxton and Josh as they backpack their way across Europe. After a heavy night in Amsterdam (we've all been there), they meet a guy who tells them about a Slovak hostel, filled with beautiful women. Unluckily for them, what awaits them is not hot nymphos but a rather more terrifying prospect. 
If you plan to backpack Europe and especially if you plan to stay in a hostel, don't watch it. Seriously. 
What is your favourite movie set in Europe? Let us know in the comments or our Europe Backpacker Facebook Community!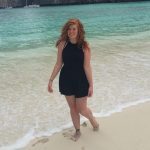 Sheree is the awkward British wanderluster behind wingingtheworld.com, a travel blog designed to show that even the most useless of us can travel. Follow Sheree's adventures as she blunders around the globe, falling into squat toilets, getting into cars with machete men and running away from angry peacocks.