As Emily Dickinson once wisely said: "To travel far, there is no better ship than a book". Ain't that the truth! No matter whether you're into life-affirming physical feats or murder mysteries, this list of books set in Europe is sure to have you jumping on Skyscanner and planning your next trip! 
---
Related: (opens in new tab) 
---
21 Top Books Set in Europe to Ignite Your Wanderlust
The links to online stores (like Amazon) on this page are affiliate links. As an Amazon Associate Europe Backpacker earns from qualifying purchases.
Year: 2006
Country: Italy, India and Indonesia
Author: Elizabeth Gilbert
Can you even talk about great books set in Europe without mentioning Eat, Pray, Love? This travel memoir follows the author Elizabeth Gilbert as she takes a life-defining journey across the world after her divorce. 
Setting the standard for a whole stream of travel books written by women since, Gilbert documents her travels gorging in Italy, praying in India and finding love in Bali. Although this book did little to break away from the gender stereotypes of solo female travellers, there is no doubt that it blazed the way for women hitching on their backpacks for the very first time. 
Eat, Pray, Love will suck you in from the first page, transporting you across the globe to find the answers to life's big questions. The story is deeply illuminating, moving and exploratory.  One thing is guaranteed – it will sure have you hunkering after a big plate of pasta. 
Also read: Honeymoon destinations in Europe.
Year: 2005
Country: Sweden
Author: Stieg Larsson
Arguably the best thing to have come out of Sweden since IKEA, The Millennium Trilogy by Steig Larsson was nothing short of a literary sensation. 
The first in the series 'Män som hatar kvinnor' (English translation: 'Men Who Hate Women') is better known to English language speakers as the Girl With the Dragon Tattoo. 
The book follows the duo Lisbeth Salander, a computer hacker, and journalist cum private investigator Mikael Blomkvist. Together, they work to solve the cold case of Harriet Vagner, a girl who disappeared some 40 years earlier. 
Even for those who aren't fans of psychological thrillers, the character of Lisbeth is so refreshingly atypical that you'll find it nearly impossible to put this book down. 
Year: 2018
Country: Ireland, Italy, Sweden
Author: Sally Rooney
Normal People is essentially a love story, however, unlike most of the soppy romance novels you'll read, this one feels real. Set in the Republic of Ireland, the novel follows Connell and Marianne, two schoolmates who end up in a tryst that neither of them quite understands. 
Although Connell and Marianne's relationship begins in the pretty town of Sligo, they soon head off to Dublin for university. Documenting student life in Ireland's capital, the novel follows the pair as they continue to orbit each other.
A confusing on-off relationship ensues, with Marianne eventually heading to Sweden for a semester. Fraught with insecurities and vulnerability, Normal People is a breathtaking novel which beautifully documents the complexity of human relationships. 
Year: 1926
Country: France, Spain
Author: Ernest Hemingway
Written by one of the world's literary heavyweights, Hemingway's The Sun Also Rises, chronicles the journey of a group of American and British expats, from the streets of Paris to San Fermín Festival in Pamplona. 
Often touted as one of Hemingway's greatest works, it was this book that brought the running of the bulls into modern consciousness. Although a controversial festival in modern times, the San Fermín Festival has taken place since 1591. 
You won't need to get far into this book before Hemingway's enrapturing storytelling whizzes you off to the streets of Pamplona. Close your eyes and you can nearly hear the hooves of the bulls… 
Year: 1991
Country: Scotland
Author: Diana Gabaldon
You may well have heard of Outlander, the successful television series starring Caitríona Balfe and Sam Heughan. But did you know that it was based on a book? The first in Gabaldon's time travelling romance series, Outlander follows the journey of nurse Claire who accidentally winds up two centuries earlier.
Claire awakens in the wild Scottish Highlands and has to rebuild her life in a time when she knows nothing about how to survive. Cue the handsome Scot that will help her on her journey, Jamie Fraser a.k.a., the highland heartthrob. 
Since the release of the Outlander series adaption, sales of Gabaldon's series have boomed, along with Scottish tourism numbers. In fact, in 2019, it was estimated that 3.2 million visitors had headed to Outlander-related attractions in the country!
Year: 1999
Country: France
Author: Joanne Harris
Chocolat is a book about traditions, temptations and, of course, lots of sweet treats! When single mother Vianne Rocher arrives in the quaint French village of Lansquenet-sous-Tannes at the beginning of Lent, she has no idea how much she is about to stir things up.
After opening her chocolate shop La Céleste Praline opposite the church, she becomes the poster child for gluttony and temptation during one of the most important religious events of the year. The resulting tensions between the new arrivals and the locals grow and grow, before finally reaching a head.  
Even if you're familiar with the movie adaptation starring Juliette Binoche and Johnny Depp, Chocolat is still well worth a read! 
Year: 2020
Country: England, Scotland, Iceland 
Author: Raynor Winn 
The Wild Silence is the eagerly awaited sequel to Winn's debut release, 'The Salt Path'. This book documents the experiences of Raynor and her husband Moth walking England's South West Coast Path after a devastating diagnosis and the loss of their home.
The Wild Silence picks up shortly after the first book left off, with the couple having taken on a job on a farm, in return for free tenancy. The story documents their struggle to make peace with the land, weaving back through memories of trips gone by. 
In search of spiritual (and somewhat, literal) healing, the pair aim to emulate the euphoria and well-being that their journey around the English coast first brought and head to Iceland to take on the famed Laugavegur hike. This book is a must for hiking enthusiasts and adventurers.
Year: 1988
Country: Spain, Morocco, Egypt
Author: Paulo Coehlo  
Arguably one of the most famous travel books of all time, The Alchemist is a breathtaking novel which follows the adventures of one shepherd boy as he goes on a quest to fulfil his destiny. 
After protagonist Santiago's recurring dream is interpreted as a prophecy by a fortune-teller, the young shepherd heads off in search of the treasure he's dreamt of. His journey takes him through Andalusia in Spain down to Morocco and then finally through the desert onto Egypt. 
This enchanting story has captivated audiences ever since it first hit the shelves. Therefore, it is even more surprising that there is yet to be a movie adaptation. Fans may not need to wait much longer though. In 2021, it was announced that Will Smith would be acting as producer on the film version. Watch this space! 
Year: 2008
Country: Guernsey
Authors: Mary Ann Shaffer and Annie Barrows
If you're a sucker for a good old-fashioned romance, you won't want to miss The Guernsey Literary and Potato Peel Society. Set in 1946 after the occupation, a struggling writer receives a letter from an unknown sender.
After reading her name in a second-hand book, Dawsey Adams of Guernsey tracks down Juliet Ashton and begins to correspond with her via letter. Over time, the relationship blossoms through the vessel of words and she takes the leap and flies over to meet him in person. 
As a result of her journey, she falls in love with Jersey and its people, changing the course of her life forever. This magical story demonstrates exactly how two lives can collide when things are simply meant to be. 
Year: 1996
Country: England
Author: Helen Fielding
Despite its outdated references to gossip magazines and waist size, there is no denying that Bridget Jones' Diary has stood the test of time. Set in London, hapless Bridget is a thirty-something woman on the quest to find love, success and happiness in the Big Smoke. 
Her goal is simple, bag a handsome and faithful man, be swept off her feet and have lots of charming children. Sadly for Bridget, things are rarely so easy and she manages to lurch from one disaster to another, leaving a wake of embarrassment behind her. 
The film adaption cemented the careers of its starring actors, the talented trio, Renée Zellweger, Colin Firth and Hugh Grant. There is no doubt that it's cheesy but that is also its charm. Watch the film but first, read the book. 
Year: 2003
Country: France, England, Scotland
Author: Dan Brown
Although not a travel book per se, The Da Vinci Code has certainly influenced tourists since landing in book stores back in 2003. The mystery thriller is the sequel to the acclaimed Angels and Demons, the first in the Robert Langdon series. 
It follows the adventures of symbologist Robert Langdon and cryptologist Sophie Neveu. After a murder in the Louvre Museum, a trail of cryptic clues takes them all over, threatening to upend one of the most powerful religious institutions in the entire world. 
The mystery leads them all over Paris, through London and eventually to the breathtaking Rosslyn Chapel, located around an hour outside of Edinburgh, Scotland. This Europe itinerary has since been replicated by numerous tour providers for fans of the book. 
Also read: Best Museums in Europe To Visit.
Year: 2020
Country: Various
Author: Chris Pountney 
Before embarking on his epic around the world cycle trips, Chris Pountney got his first taste of adventure by hitchhiking through Europe.
Lost in Europe follows his swift journey from England, through France, Belgium, Luxembourg, Germany, Czechia, Slovakia, Austria, Italy and the Netherlands, before returning home. The entire journey only took two weeks but as Chris proves, you don't need to hitchhike for long to have a lifetime of adventure! 
Sleeping on benches behind petrol stations, getting lost in dense woodland and being unable to reach the road (a very important part of trying to thumb a ride) thanks to a giant colourful fence are just a few examples of the madness that a fortnight's hitching can deliver. 
This book reinforces that kindness is everywhere and there are always people willing to offer help when you need it. By the end, you'll be searching for your backpack and getting ready to throw out your thumb too! 
Year: 2008
Country: Various
Author: José Saramago
José Saramago is one of the most famous writers in the world, even winning a Nobel Prize for Literature in 1998.  Born in Portugal, he is one of the most celebrated literary names, known for a number of novels and poems. 
One of the most notable of these is The Elephant's Journey, based on true events. In 1551, the Archduke Maximilian of Austria was sent an elephant as a wedding gift by the King of Portugal. Saramago's book documents the journey of this elephant, across Spain and all the way to Vienna. 
An enchanting book, this fantastical novel is essentially a fairytale for adults. The relationship between the mahout Subhro and the elephant is at the heart of the tale and the story is told with wit and humour, making it a truly enjoyable read (if you can get past the absence of any proper nouns, that is). 
Year: 1996
Country: Italy
Author: Frances Mayes
This touching memoir documents the life-changing decision of the protagonist to buy a rundown villa in Italy in search of a little Tuscan Sun. Building a new life in the countryside comes with challenges but Frances is determined not to be beaten, even when the odds are stacked against her.
This love letter to Italy is a sensory experience, and Mayes takes the reader on a charming journey through the Italian countryside. Along the way she meets memorable characters, samples lots of delicious food and learns a whole load about herself. 
This memoir was immensely successful, remaining a New York Times bestseller for more than two and a half years. It is perhaps more famous for the movie adaptation that was subsequently released, starring Diane Lane. 
Year: 2006
Country: Germany, Poland
Author: John Boyne
When it comes to amazing books set in Europe, you could fill a library with classics set during the World Wars. We've chosen to cater to a whole range of genres and interests here but it wouldn't be a comprehensive collection if we didn't include at least a couple of outstanding war novels.
This book tells the story of 9-year-old Bruno, who is forced to move to Auschwitz after his father is given the job of Commandant there. While at the camp, he strikes up an unlikely friendship with Jewish boy Shmuel. 
Although young readers are arguably the target audience for the Boy in Striped Pajamas, adults shouldn't be deterred from picking up this beautiful book. The story is both heartbreaking and essential.
Year: 1934
Country: Various
Author: Agatha Christie
Perhaps the most famous book written by the 'Queen of Crime', Murder on the Orient Express has been enthralling readers new and old since its release way back in the 30s. The story properly begins with a snowdrift which disrupts the Orient Express as it travels through the Balkans. 
Soon after the unplanned stop, a man is found with multiple stab wounds lying in his cabin. The American tycoon is dead and unexplainably, his door is locked from the inside. Due to the snowdrift, it is obvious that the killer is still on the train. 
*Drumroll please* And the walks in everybody's favourite detective, Hercule Poirot! After some persuasion from the train staff, the Belgian sleuth agrees to investigate the murder and vows to find the culprit. What follows is an edge of your seat mystery, where everyone and anyone could be guilty. 
This European novel was inspired by the artistic masterpiece Girl With a Pearl Earring. The author Chevalie, bought a copy of the painting as a teenager and became captivated by it, devoting hours fantasising about the backstory behind the artwork and its creator.
Girl With a Pearl Earring is the fictionalised result of these wonderings. The novel, which was later developed into a best-selling movie, follows 16-year-old Griet, who gets a job as a maid in the house of the painter. 
This historical novel may only be loosely based on the facts behind the iconic painting but there is no doubt that it is a really great story regardless. 
Year: 1897
Country: Romania
Author: Bram Stoker
There is no denying that Dracula is nothing short of a groundbreaking book. This legendary Gothic horror story recounts the escapades of lawyer Jonathan Harker as he travels to Transylvania on business. There he meets the Count, a local fellow looking to buy some London real estate. 
What Harker doesn't know is that the Count is actually a vampire and his life is in grave danger. Told through a series of letters between the main characters in the book, newspaper articles and diary entries, this spine-chilling tale is legendary. 
The perfect mix of seduction, spine-chills and suspense, Bram Stoker's novel pretty much created an entire genre which is still influencing bookworms and travellers to this day. 
Year:  2017
Country: Italy, India
Author: Torre DeRoche
You may be familiar with DeRoche's other book, Love With a Chance of Drowning. The book details how Torre meets a handsome Argentine stranger in a bar and he sweeps her off her feet, inviting her to sail around the world with him. The downside? She's terrified of deep water. 
The Worrier's Guide to the End of the World picks up where the aforementioned memoir ends. Toree's situation is rather different from where we left her and instead of spending her days sailing in the sun, she is grieving for both a lost relationship and her father, who recently passed away.
During this time, she meets the eccentric Masha, a free spirit intent on walking a pilgrimage through Italy. After she extends the invitation, Torre finds herself traversing vineyards in Tuscany, unaware of the challenges and steps ahead. 
A deeply personal account, this book will make you daydream about lacing up your boots and hitting the trails. 
Year:  2005
Country: Germany
Author: Marcus Zusak
The immensely successful novel The Book Thief has sold a whopping 16 million copies and has been translated into 63 languages. Set in Germany over the years of 1939-1943, this is a war novel with a difference. 
Narrated by the character of Death, this piece of experimental fiction is like marmite. You'll either adore it or despise it. The story is about Liesel, a young German girl coming of age in one of the most brutal times in history. Her fascination with books is the basis for the story but the narrative goes much deeper than that. The context in which she is finding herself reveals as much about Liesel as it does about humanity as a whole. 
This novel was written for young adults but it is definitely a book that anybody can enjoy. With evocative writing, it will break your heart before shining hope upon you once more. A truly artful storyteller, this book is sure to be a modern classic. 
Year:  2001
Country: Spain
Author: Carlos Ruiz Zafón
If you like layered mystery thrillers with an element of Gothicism, the Shadow of the Wind is a must-read. Essentially a story within a story, the novel is set in 1940s Barcelona, during the aftermath of the Spanish Civil War. 
This magical tale is a coming-of-age story about protagonist Daniel, whose father owns a bookshop in Barcelona. His father takes him to the Cemetary of Forgotten books which houses an unusual collection of mostly rare and banned texts. 
Daniel is told to choose a book for himself and selects The Shadow of the Wind. After discovering the magic between the pages, Daniel vows to read more of the author's work, which takes him on an adventure he could have never imagined…
If you make it to the end of Shadow of the Wind and need to fill that book-shaped hole, never fear! This is the first in the series of the Cemetery of Forgotten books saga and they are all just as captivating as the first. 
Got another book set in Europe that you love? Let us know what it is in the comments!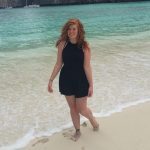 Sheree is the awkward British wanderluster behind wingingtheworld.com, a travel blog designed to show that even the most useless of us can travel. Follow Sheree's adventures as she blunders around the globe, falling into squat toilets, getting into cars with machete men and running away from angry peacocks.