London, Paris, Rome, Barcelona, Berlin… perhaps these are some of the first cities you think of when it comes to city breaks in Europe. But, having visited each of these places and although they are all incredible destinations with their own charms, in my opinion, they are topped by the less talked about underdog, Lisbon.
Lisbon, the capital city of Portugal, perhaps unlike the other cities listed above, is a very affordable city break, with a wealth of history, culture and experiences on offer.
Where to stay in Lisbon
There are plenty of escapes all over the city, from cheap and cheerful hostels to elegant hideaways. Hostels average around €15 per night whereas hotels are more expensive. You can expect to pay around €75 for a room in a centrally located hotel. There are also a number of private rentals available on Airbnb which can be good value for families, make sure you are clear on whether you are renting just a room or an entire house!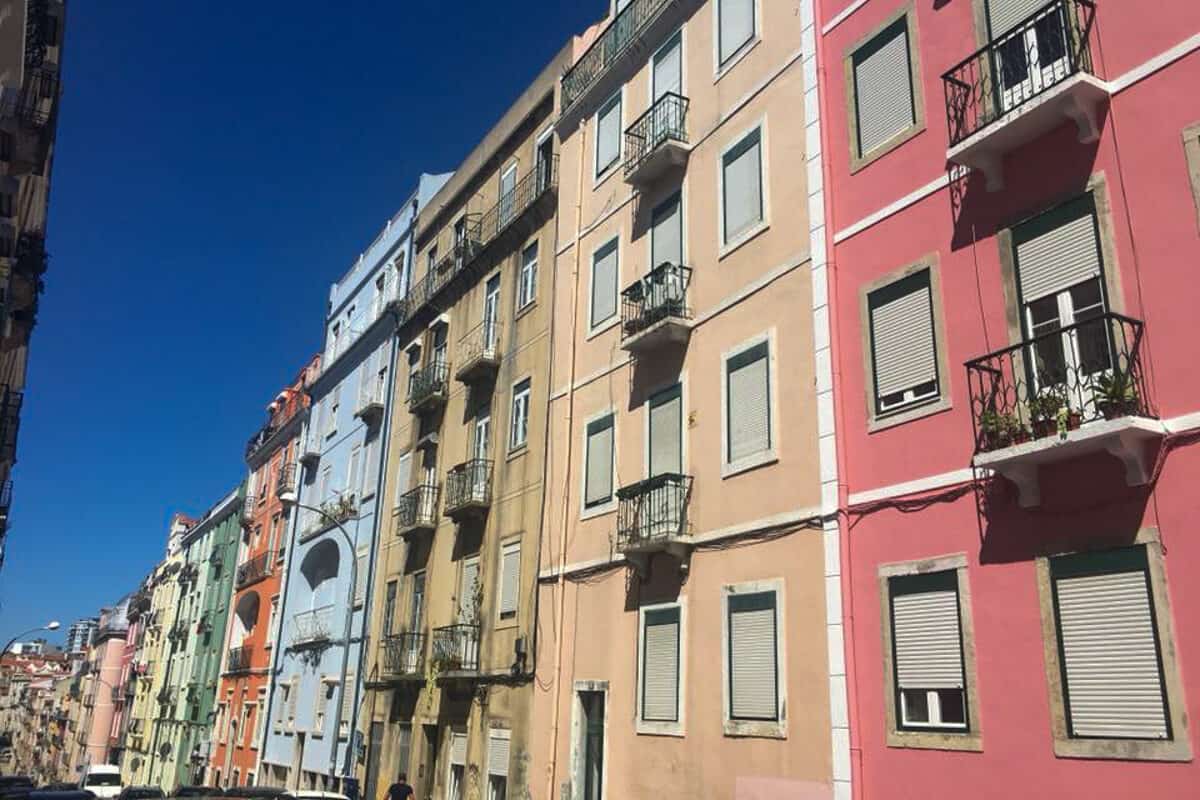 Best 3 Lisbon Districts
1. Baixa
Lisbon's 'downtown' area is one of the most popular with travellers heading to the city. It sits in the heart of Libson, meaning you're within striking distance of all the action. Many of the city's most iconic tourist attractions are near here and you'll have your pick of bars and restaurants. 
2. Bairro Alto
Bairro Alto, the city's 'high district' is a location only for the brave. Believe us when we say, there are lots of hills here! Although this area tends to be fairly subdued during daylight hours, it is a great place to party and really comes alive when the sun goes down. 
3. Alfama 
If you're looking for a quieter stay where you are close to the hubbub but not drowning in it, consider staying in the Alfama district. There is plenty of character in Lisbon's oldest quarter, coupled with stunning views over the terracotta rooftops. 
Search for accommodation in Lisbon. 
How to spend a long weekend in Lisbon
Having visited Europe's most popular city breaks and often paying the price to do so, I was pleasantly surprised with all the cultural experiences and activities which Lisbon had to offer at incredibly affordable prices. 
I managed to pack in so much during my long weekend break, without spending a fortune, and I can't wait to go back to this mesmerising city (The Pastéis de Natas are calling my name!). Here are some of the affordable 'must do' activities which Portugal's capital boasts, starting with one of my favourite topics, food!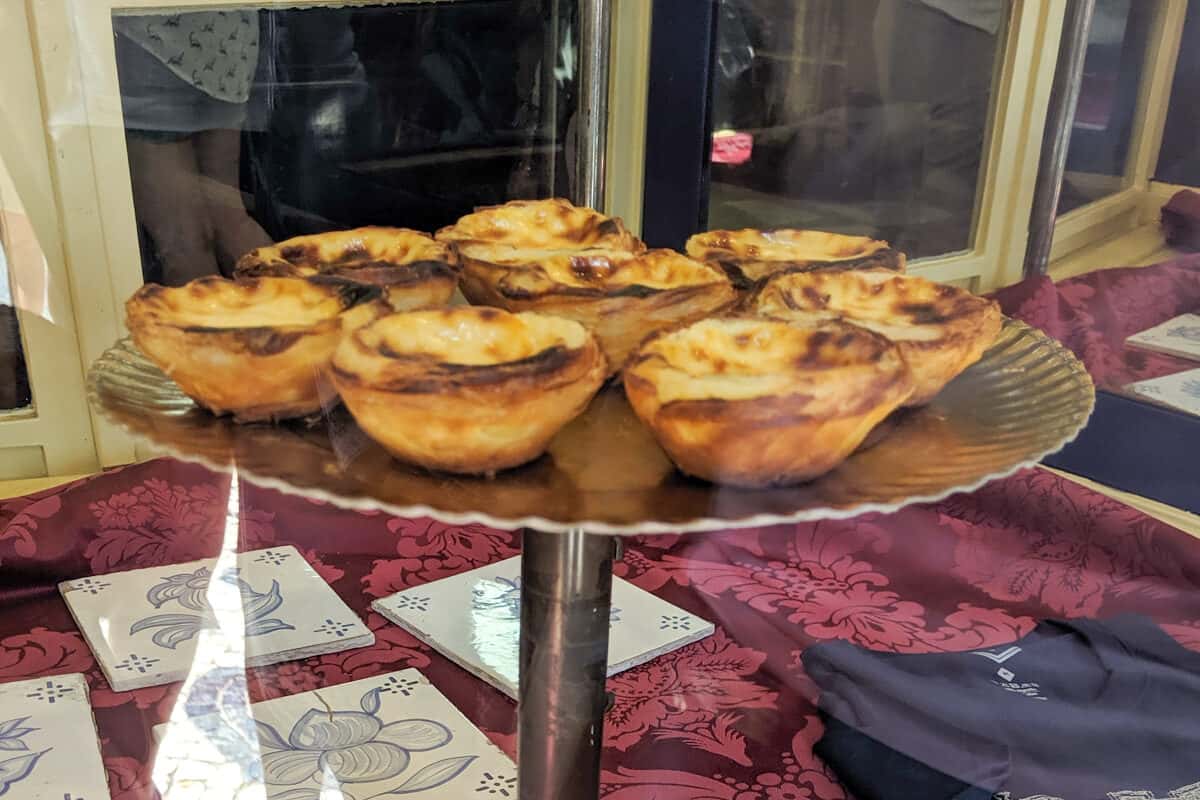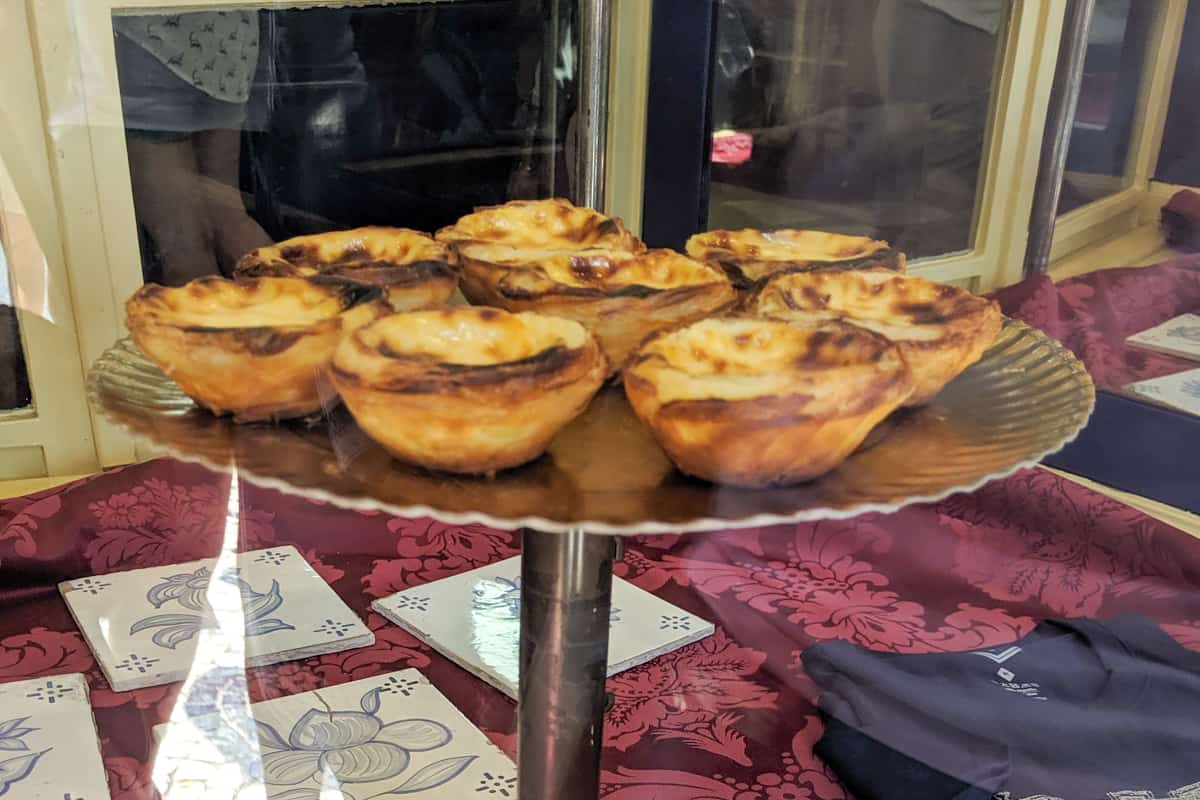 Taste Lisbon's famous Pastéis de Nata
Although you can get these mouth-watering cinnamon-dusted egg custard tarts in many pastry cafes across the city, it really is worth the trip to the iconic Pastéis de Belém, where they were first created from the ancient recipe handed down from the Mosteiro dos Jerónimos. Even now, Pastéis de Belém sells around 20,000 egg custard tarts every day! 
Usually, when somewhere is known for a particular delicacy, there tends to be a price tag to match it. Not with Portugal's Pastéis de Nata! The ones at Pastéis de Belém are by far the most famous which the city has to offer, yet are very affordable at €1.15 each.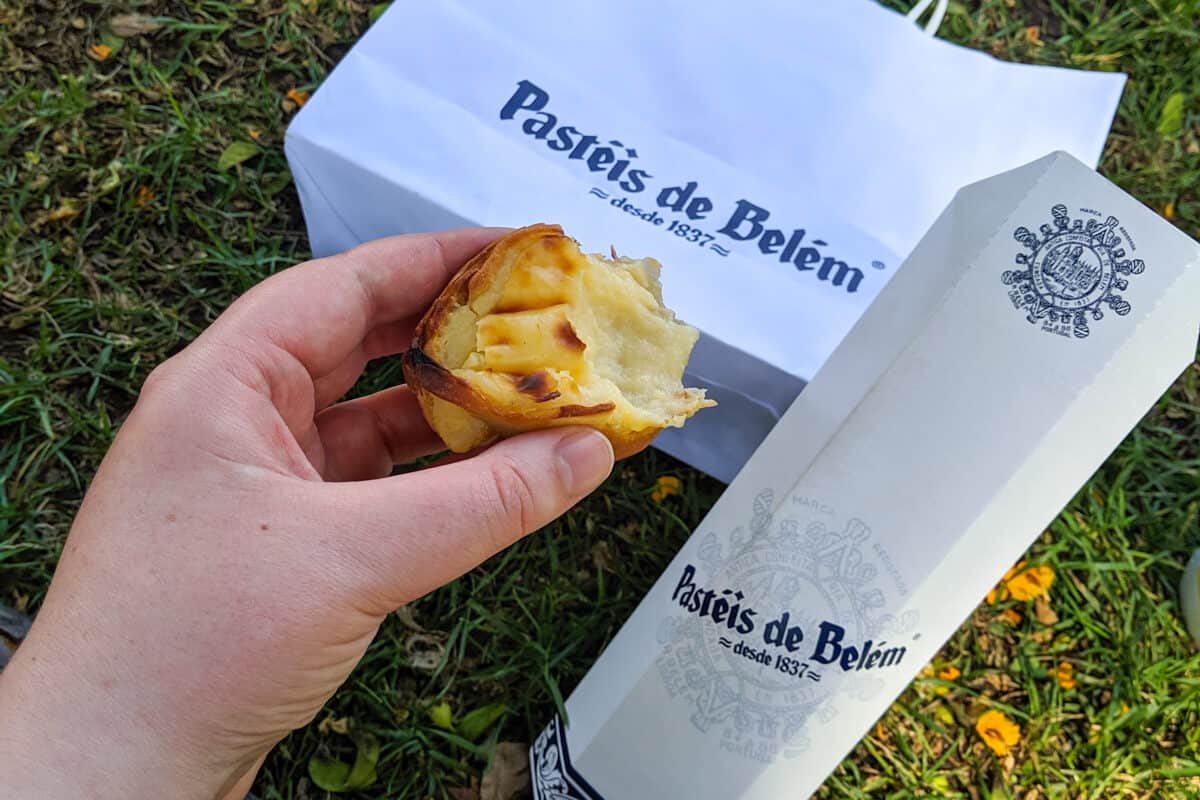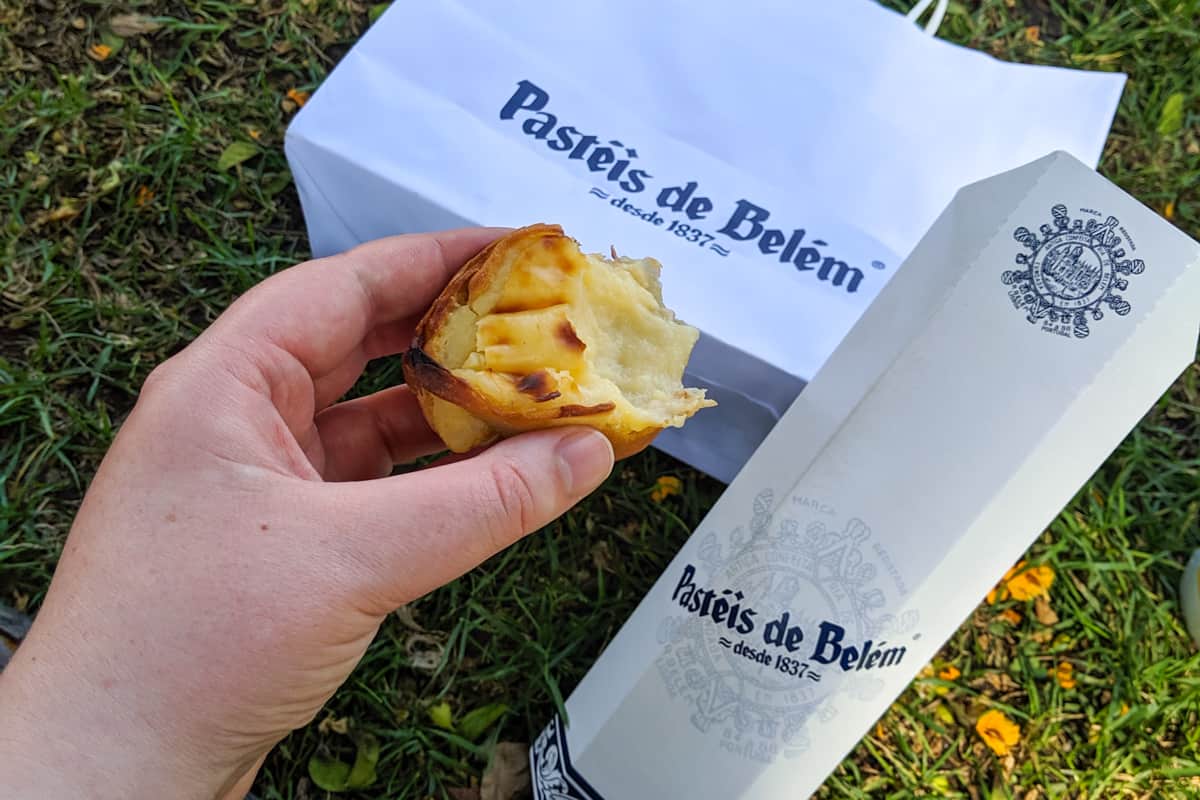 But, how do you get to Belém to sample these delights? The area of Belém is around 6km from Lisbon's main pedestrian street (Rua Augusta) but is easily accessible via the scenic route along the Tagus riverfront. 
Ride the Number 28 Tram
The streets of Lisbon are adorned with yellow trams, each following different directions, heading to different destinations and offering varying glimpses into Lisbon life.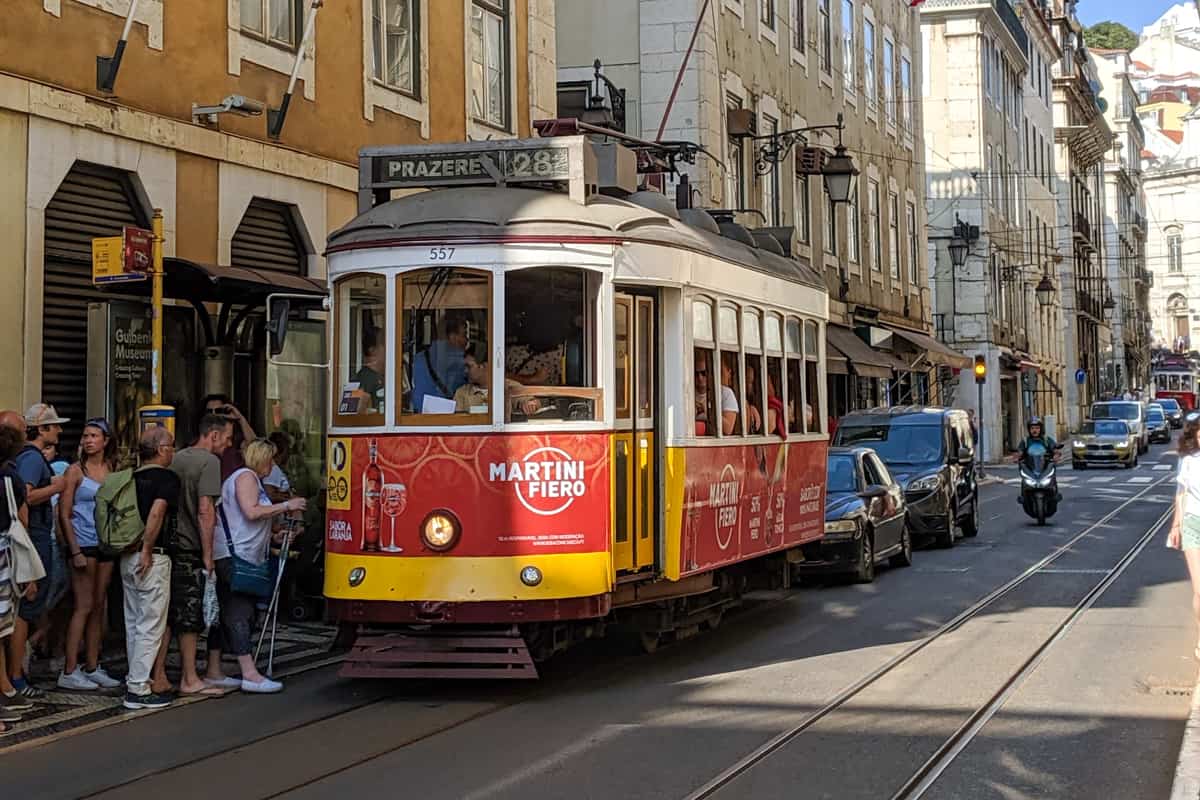 The most famous tram by far is number 28. This is because this iconic public transport carriage offers tourists a ride along some of the most popular neighbourhoods in the city. In short, it's a tour bus without the price tag (expect to spend around a couple of euros). 
Also, unlike with a bright red double-decker, you won't stand out like a sore thumb with 'tourist' metaphorically plastered along the side of your ride. This means you can really blend in with the locals and experience the true culture of the city. 
Because tram 28 follows a well-known route and is very popular with tourists – you will need to get up early to secure a seated spot. But if like me, you don't fancy battling the queues, you can always take a quick snap of the famous carriage (which you will also see lining the windows of gifts in souvenir shops) and continue on foot across the city.
Check out Elevador de Santa Justa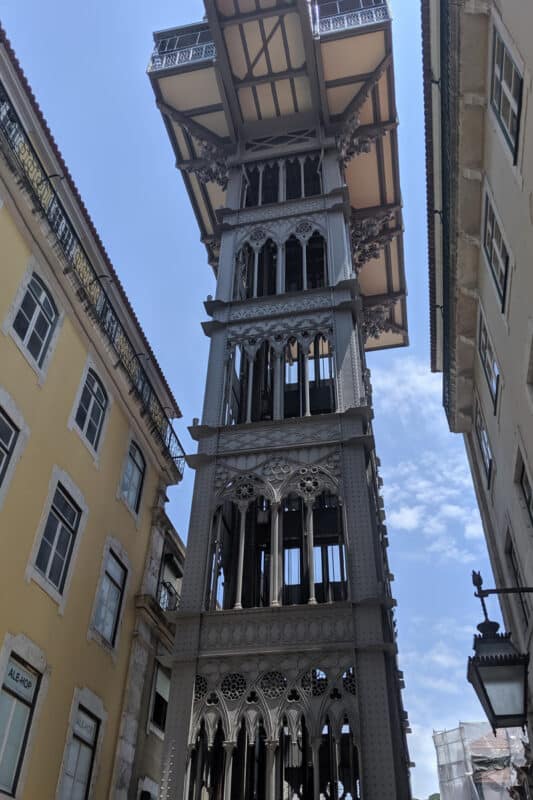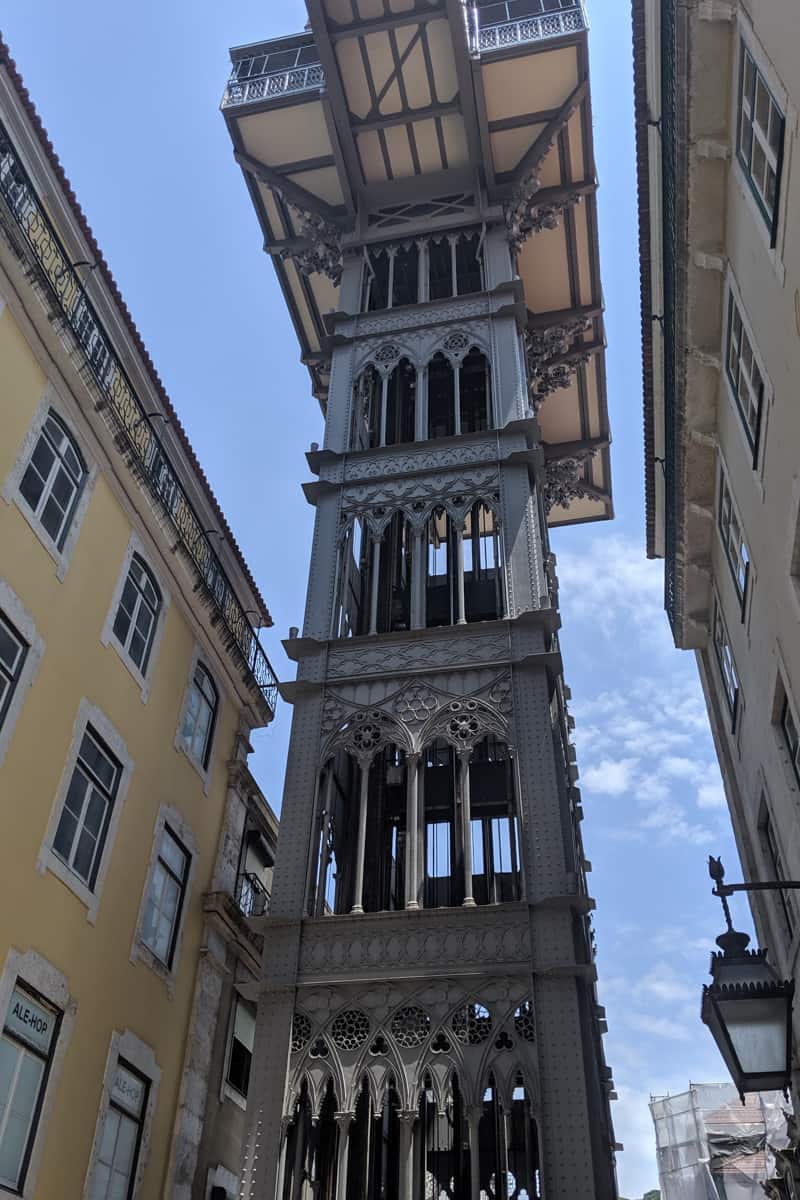 Don't forget to check out Lisbon's famous lift tower – Elevador de Santa Justa. Built to allow locals to easily ascend to elevated neighbourhoods from the popular Baixa district, the wrought-iron structure is an iconic figure in the city and offers incredible views across its skyline from the top, including Rossio Square. Due to its affordable commuter price, it can attract queues so it is worth going up early in the day.
Get a view worth climbing for 
In case you haven't guessed from the photos, Lisbon is a very hilly city, which means there are plenty of spots across the capital to catch breathtaking sunset views. Many of these also offer panoramic vistas of Lisbon's contrasting neighbourhoods and attractions.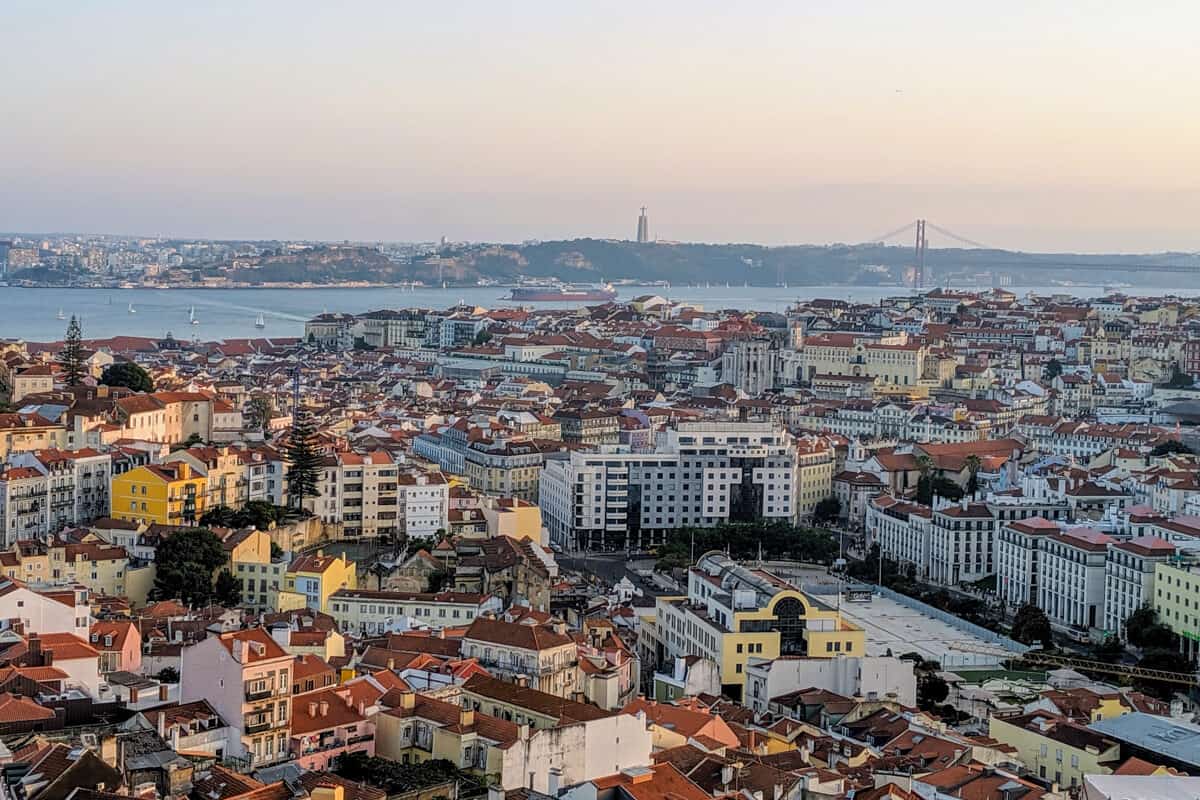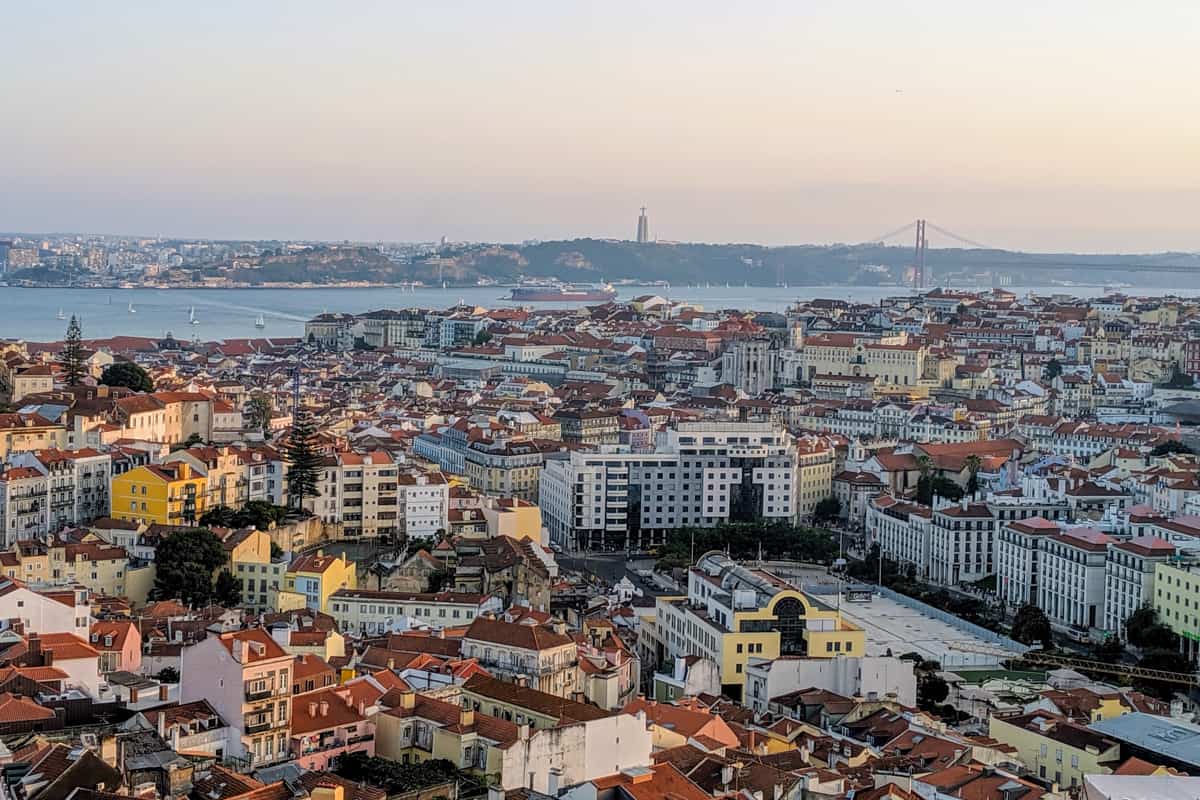 One that I highly recommend, and is definitely worth the uphill trek through the narrow alleys, is the Miradouro de Senhora do Monte. Nestled amongst the city's apartment buildings, this is the highest point to catch a free view of the sunset and is popular with locals having a romantic picnic and drink or two. When I went, there was a drinks trailer on hand offering varying tipples to quench the thirst of those resting their weary legs. 
There are many pocket parks and viewpoints like this dotted around – so however many days you spend in Lisbon, you can enjoy a different view of the sunset or rise every day! 
Explore the streets
Lisbon is home to a range of districts – each with its own character and charm. The Baixa district and Chiado district are classed as Lisbon's main tourist areas, where you'll feel the hustle and bustle of a typical capital city and see high street brands and familiar restaurant chains. Also, down by the Tagus riverfront, is the expansive Praça do Comércio, which is connected to the Rua Augusta pedestrian street by its eye-catching arch.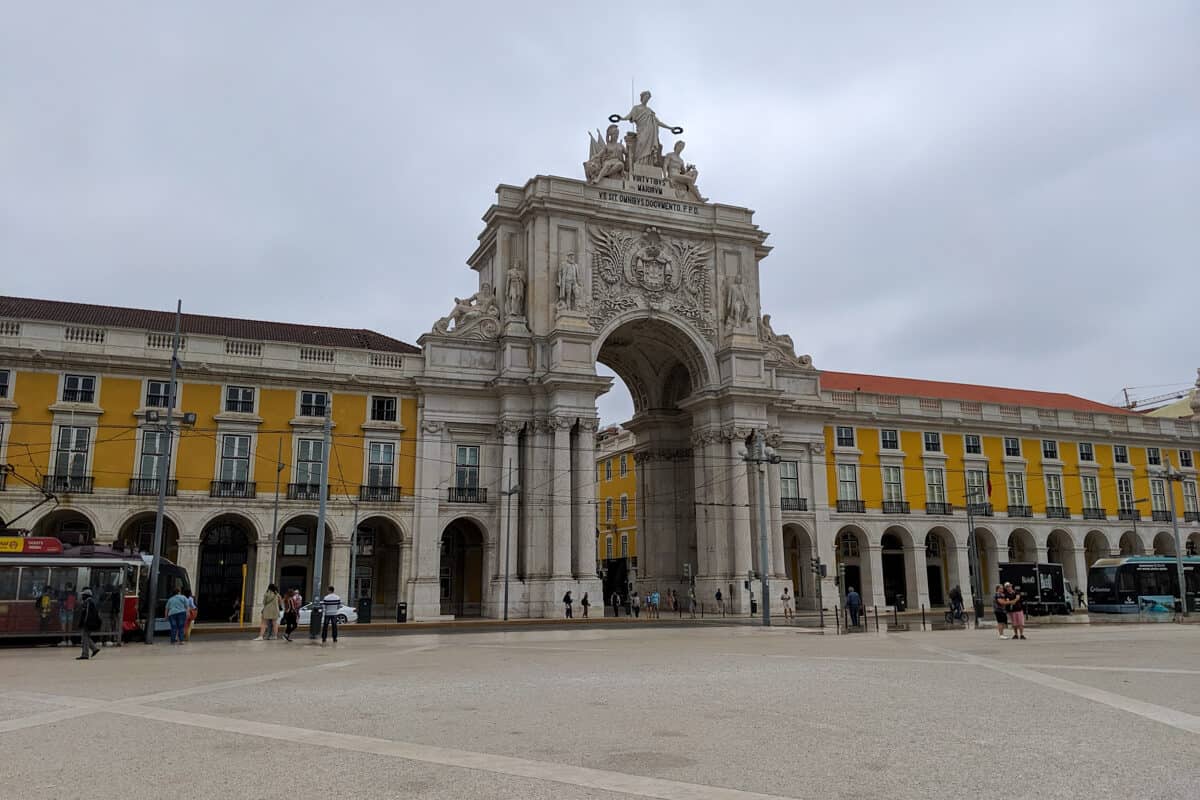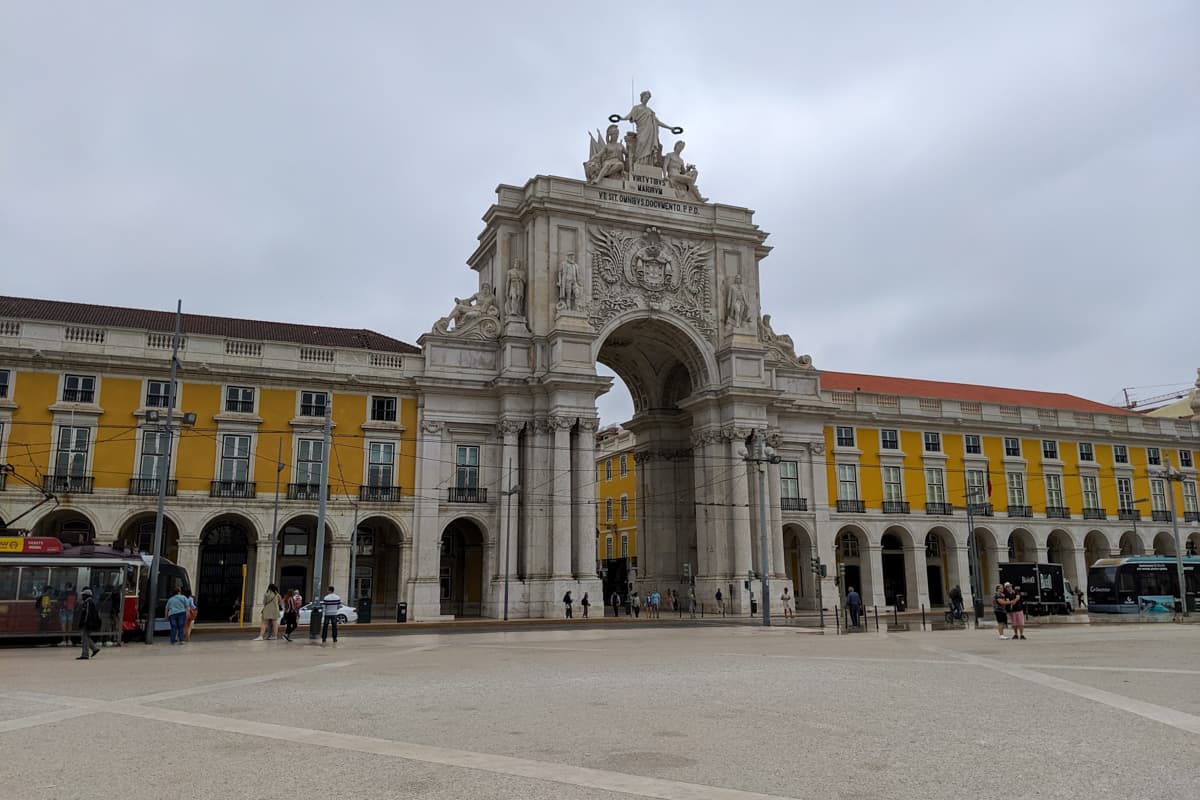 Further up into the heart of the city, on the Avenida da Liberdade you'll be presented with high-end and designer storefronts. Whilst you may not have the desire or budget to shop in these stores, this street is well worth a visit as like many areas across the city, it is home to the local street market. 
I stumbled across the antique market by chance when I visited, and bought myself a silver chain and three interchangeable pendants from one of the merchants, all for around €8. Even if you don't pick up a bargain, looking at the antiques and collectables on offer is a great way to spend some leisure time.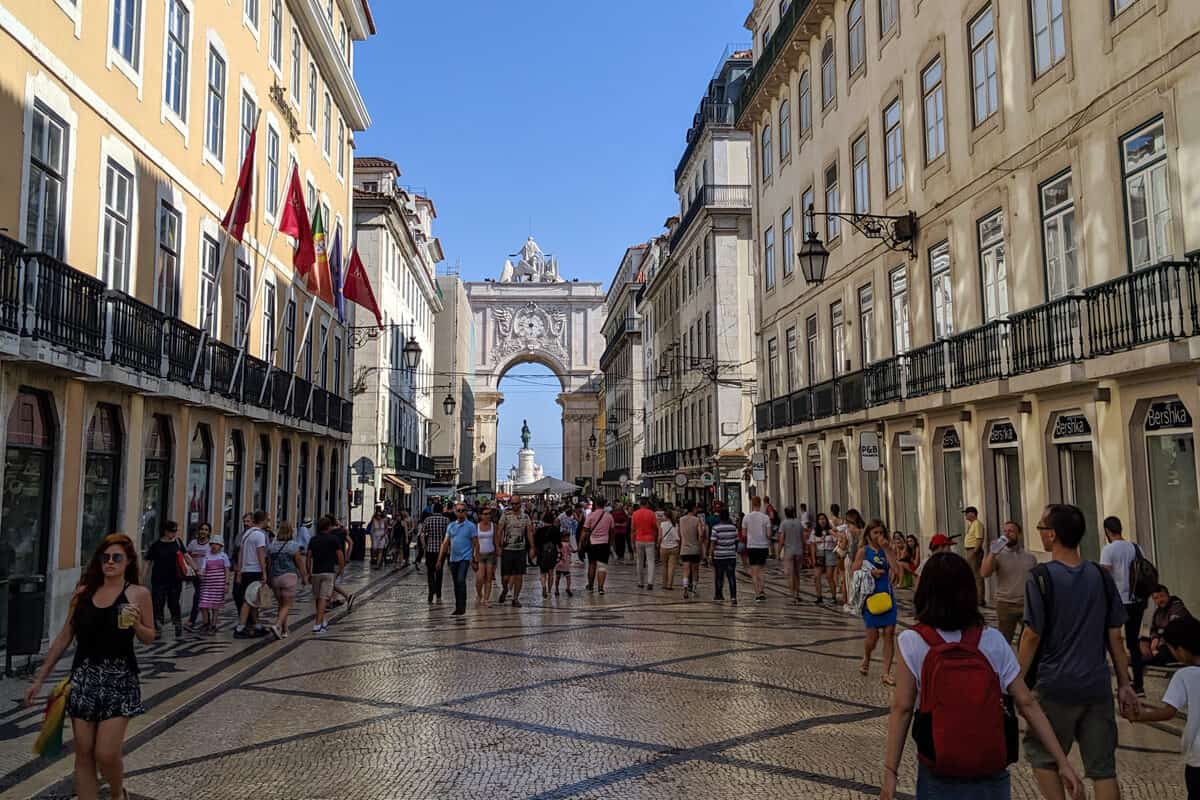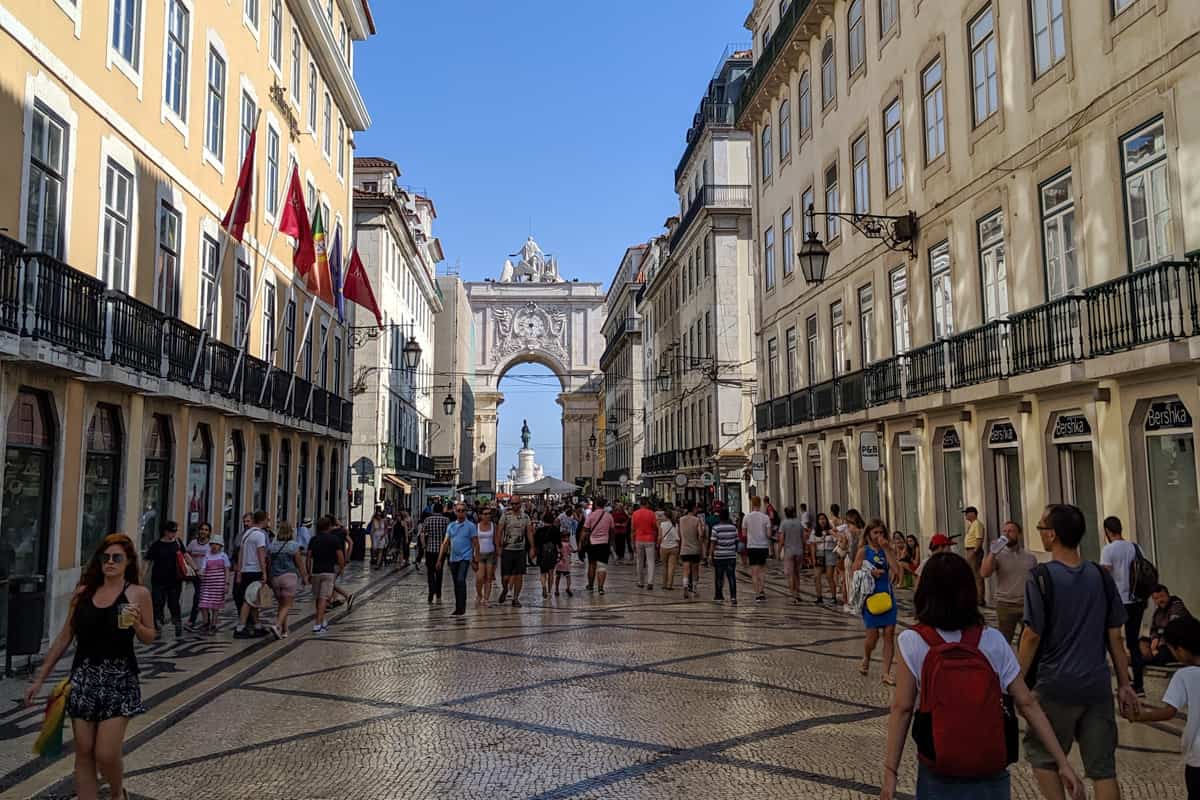 In contrast, Cais do Sodré, the former red-light district area which is now known for its nightlife is home to Lisbon's Pink Street (Rua Nova do Carvalho). The once bright pink walkway is now a bit scuffed and marked, but is certainly worth a quick glance when you're passing by. 
Escape the city on a day trip to Sintra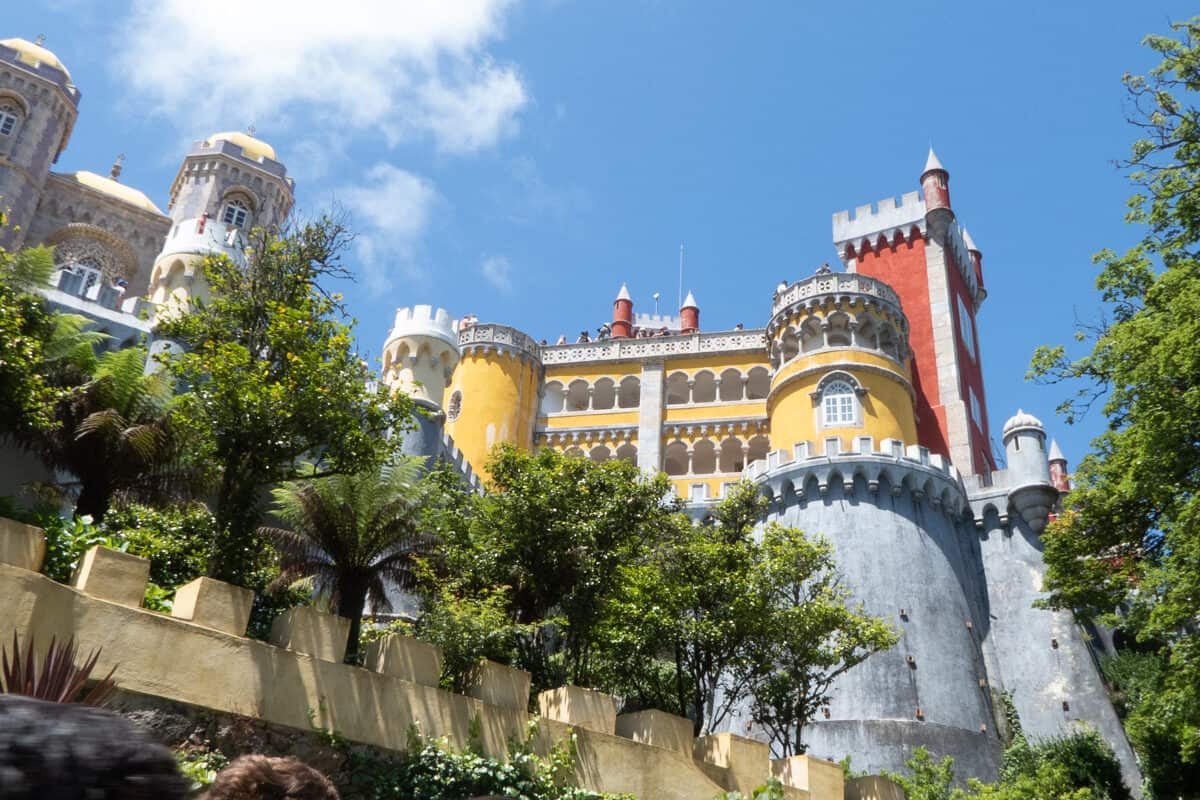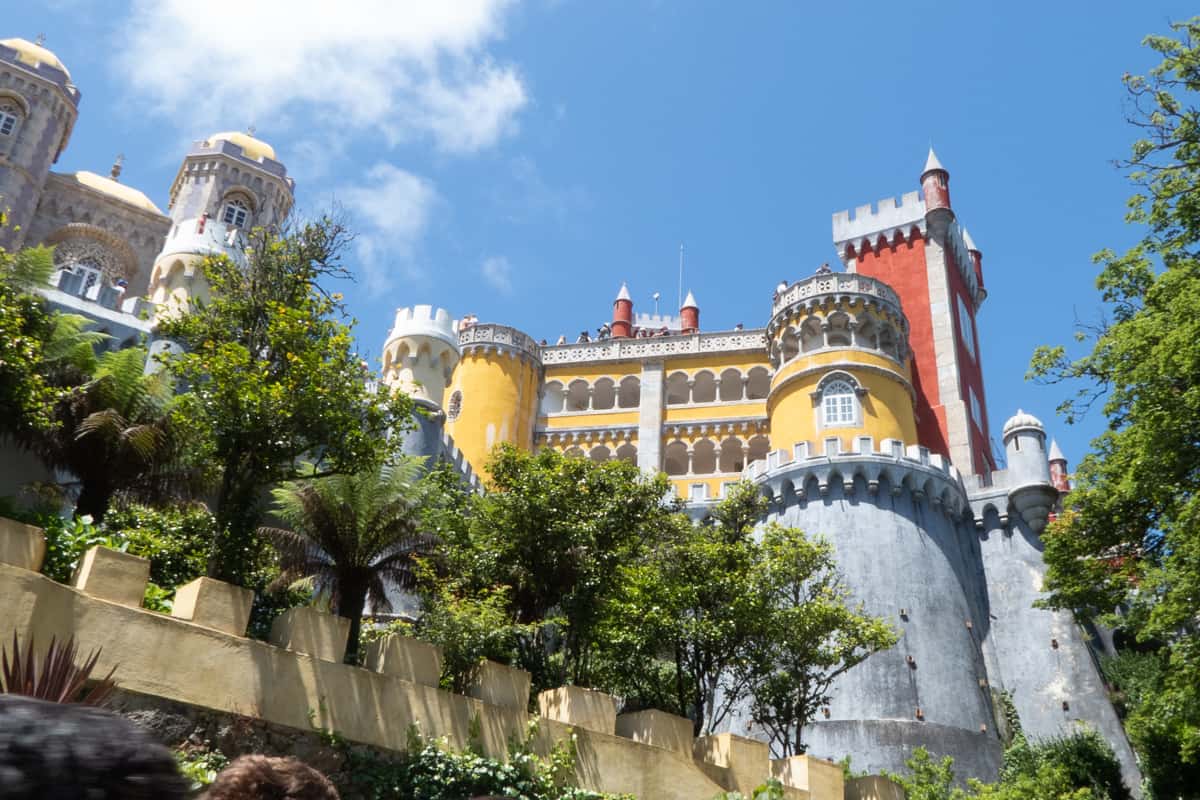 If you fancy exploring further afield, just an hour by train and you can be out of the city and in the charming town of Sintra. Sintra is a picturesque destination with many historical attractions worth visiting, including the brightly coloured Pena Palace (Palácio Nacional da Pena). This eye-catching yellow and red castle stands high above the Portuguese Riviera, surrounded by a contrasting green forest. 
There are also other, more modestly designed but equally impressive, castles and architectural spots to visit in Sintra, including The Castelo dos Mouros ruins and Quinta da Regaleira. Trust me when I say, it really is worth a day trip out of the capital.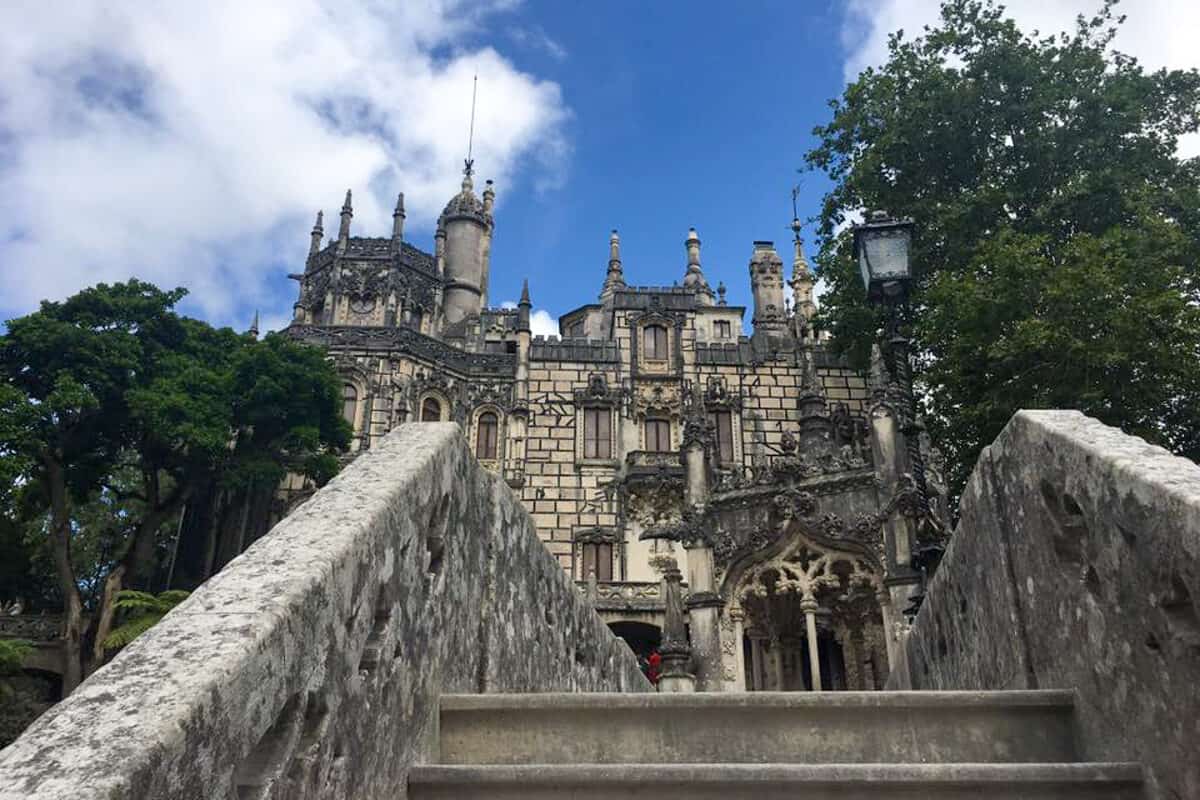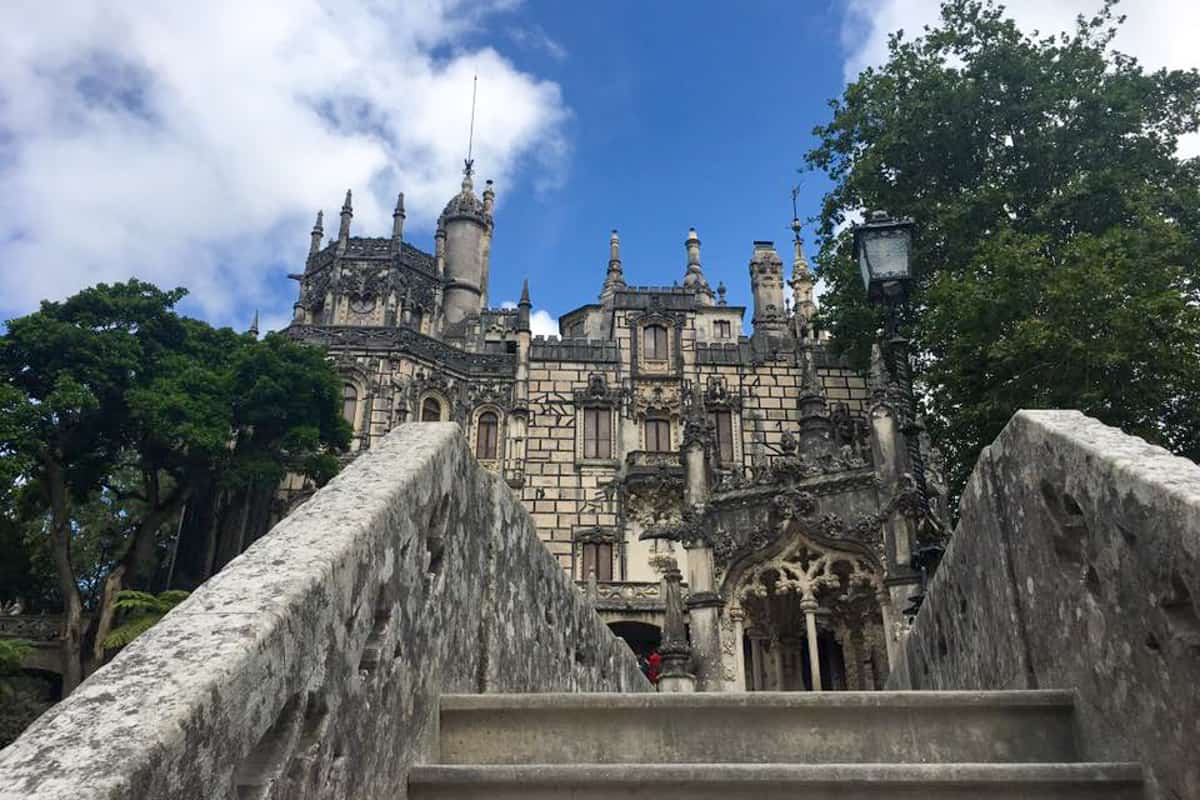 Traveller tip: To save money, consider purchasing a Lisbon Card. This gives you free transport around the city and grants you access to many of the activities (and day trips) listed!
Navigating the city
Many parts of Lisbon are best travelled on foot. You can easily explore the cobbled side streets of the bohemian Bairro Alto district and discover local bars and great nightlife whilst walking.
But if you don't fancy walking around the city, there are plenty of affordable rental e-scooters available, with different providers offering competitive prices.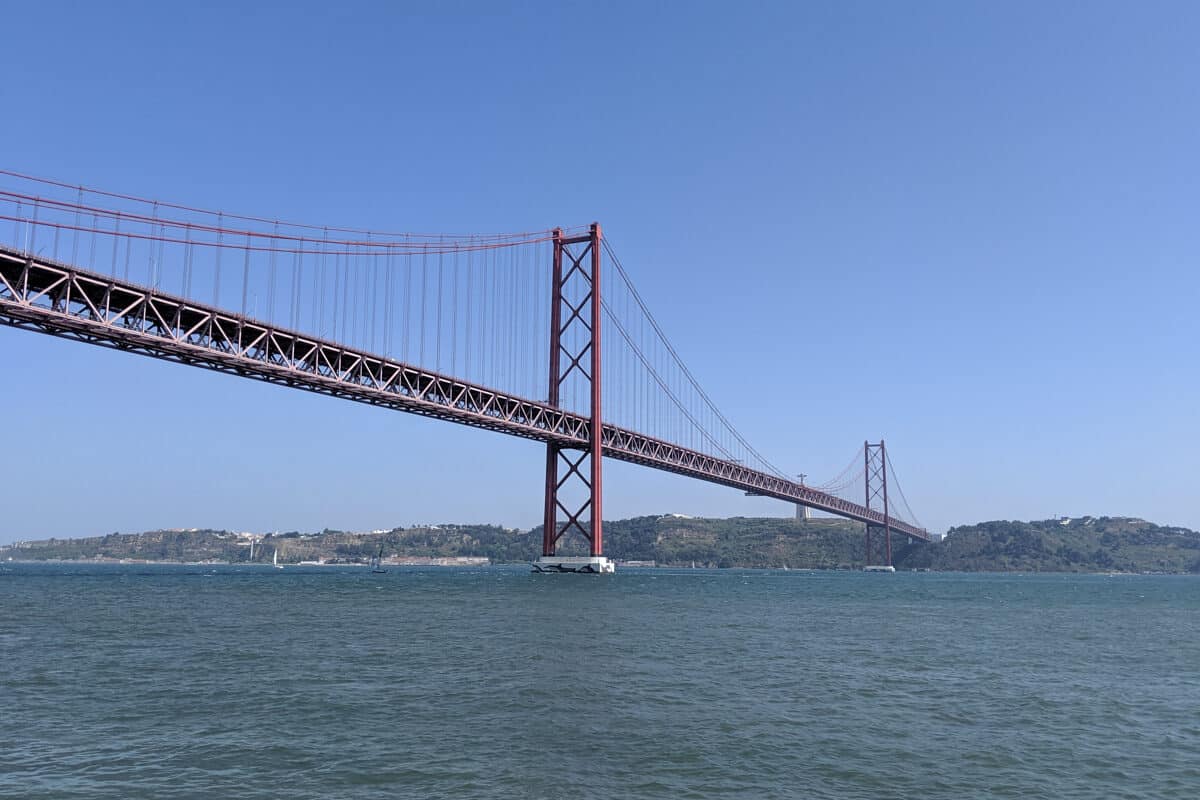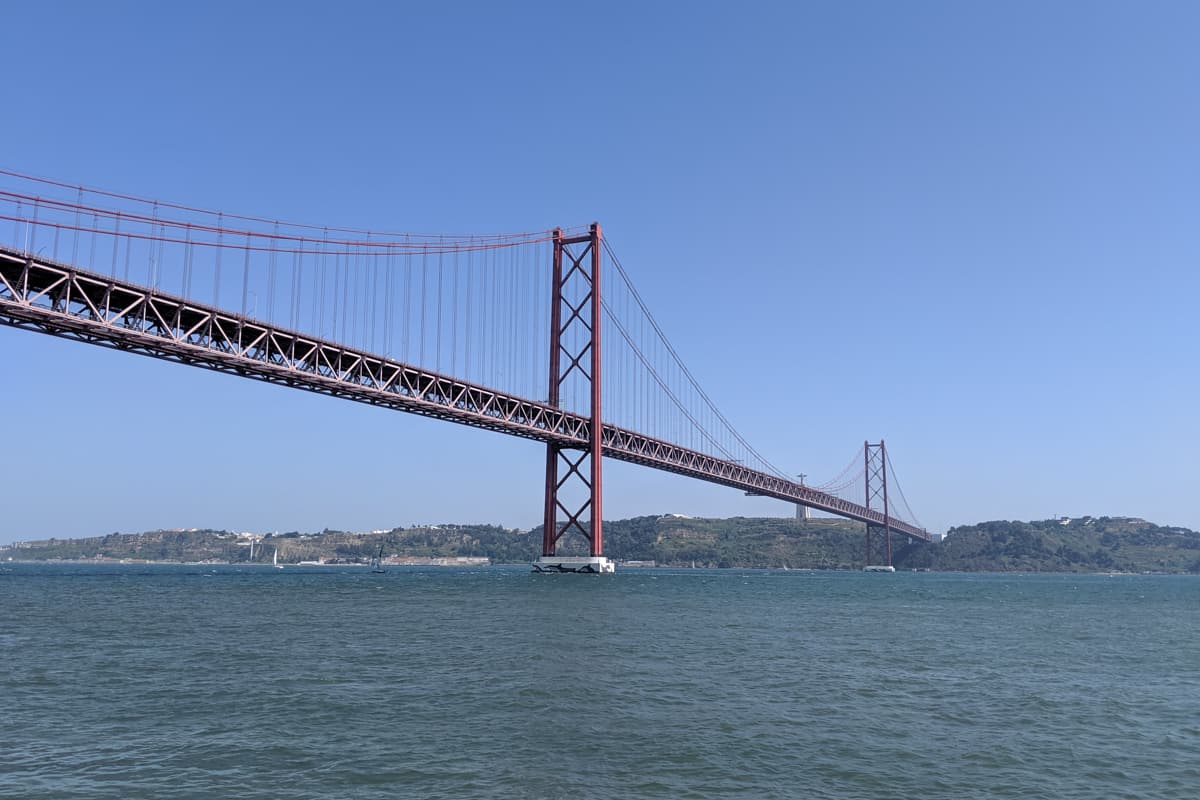 Topping up with prepaid funds, you are in complete control of how much you're spending. Exploring by e-scooter is also a fun way to take in the sights of the riverfront, including the 25 de Abril Bridge (which to the untrained eye could be mistaken for San Fran's more famous pass over) and the Belém Tower (close to pastry heaven!).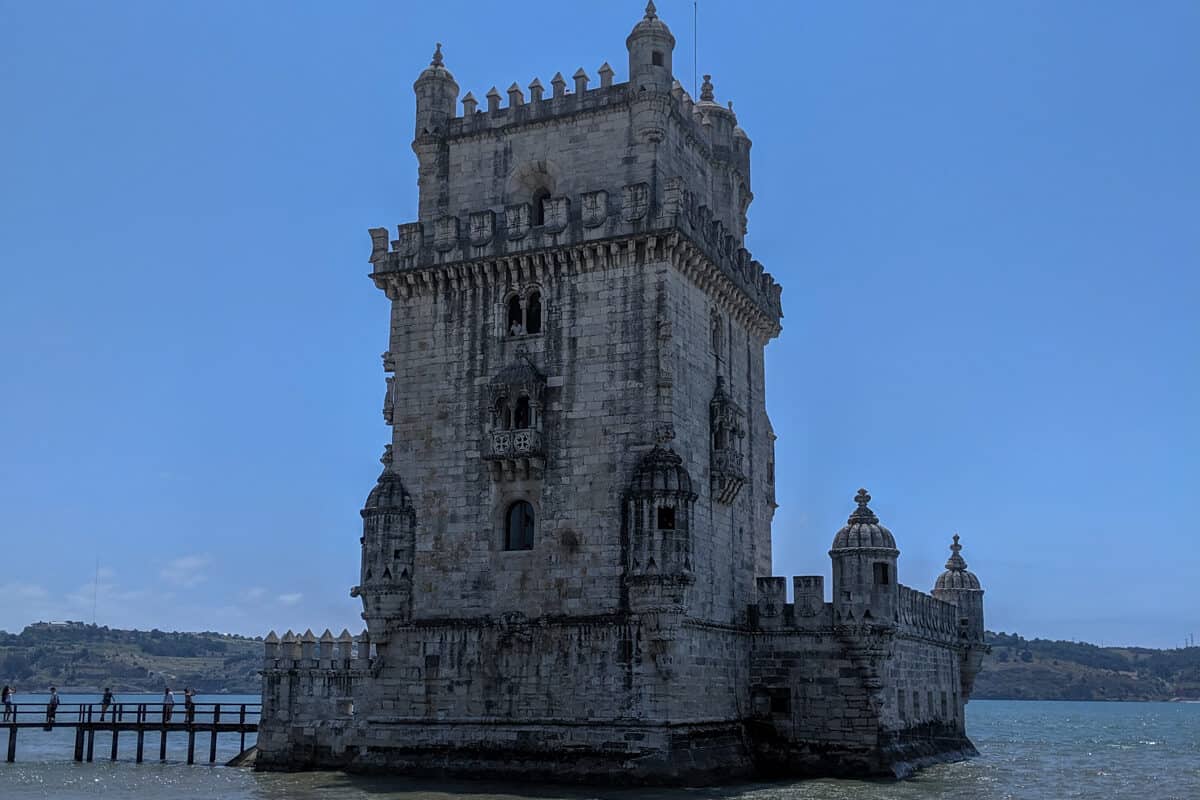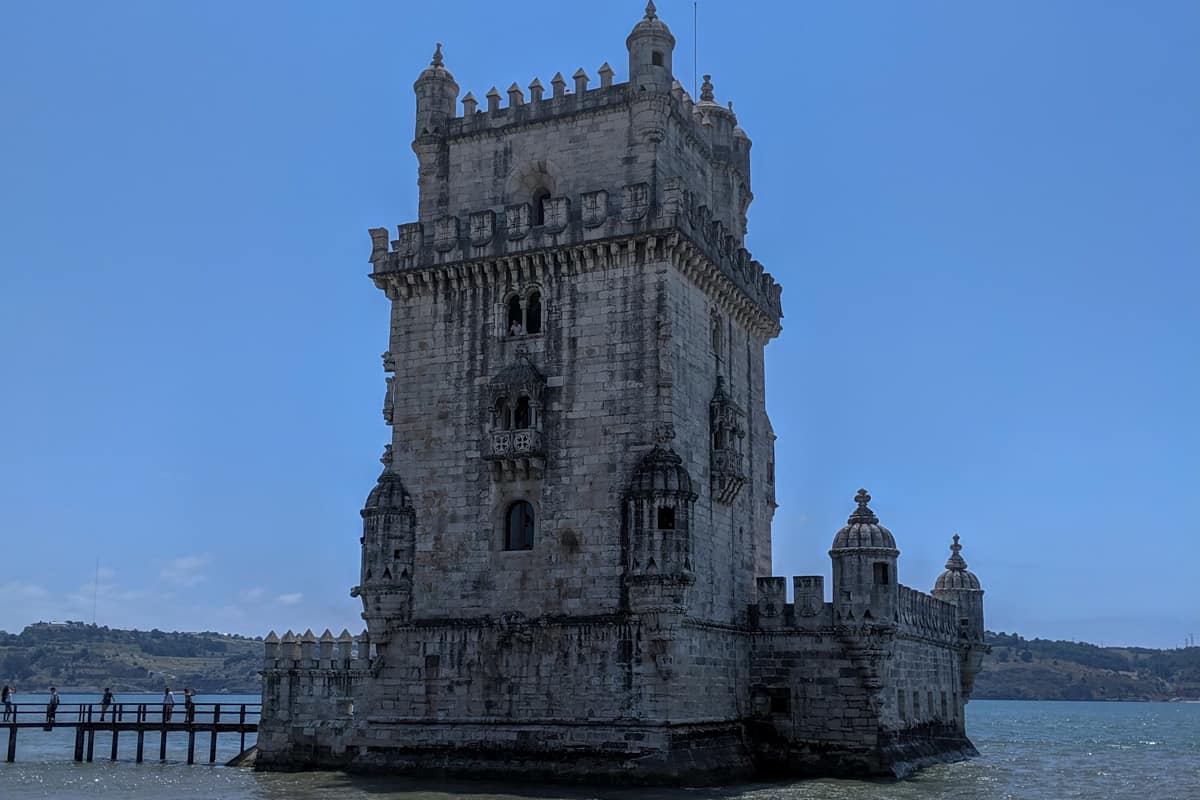 On hand to help you get to the Bairro Alto neighbourhood from the waterfront is the Elavador da Bica, one of Lisbon's most iconic tram funiculars which ascends one of the city's steepest hills. As it is a mode of transport cum tourist attraction, a ticket  is cheap, as many of the locals use the tram funicular as a part of their daily lives. 
As previously mentioned, there are also the trams to get around on, although these are popular spots for pickpockets so make sure you keep your valuables in a money belt!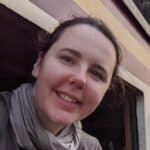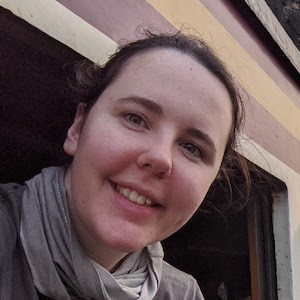 Abi Stafford is an avid traveller and adrenaline seeker. Originally from Birmingham UK, she aims to visit each corner of the world and already has the world's fastest zipline, the world's tallest treehouse and the world's fastest rollercoaster ticked off the bucket list!