Europe is a favorite among travelers for its wide range of natural and man-made wonders, with cozy towns, riverside cafés, and museums galore. However, it's natural to have a bit of trepidation when hearing about the flip side of the coin: pickpocketing, petty theft, and scams that can await the unaware. 
While these things certainly exist, you can stay safe through a combination of prior research, personal safety precautions, and a keen ear for the advice of locals. Here, we've gathered a shortlist of the safest cities in Europe to kickstart your trip planning.
---
Related: (opens in new tab)
---
21 Safest Cities in Europe
1. Copenhagen, Denmark
Copenhagen tops the Economist's Safe Cities Index worldwide, scoring a whopping 82.4 points out of 100 for its low crime rate, high rates of social cohesion, and narrow wealth gap.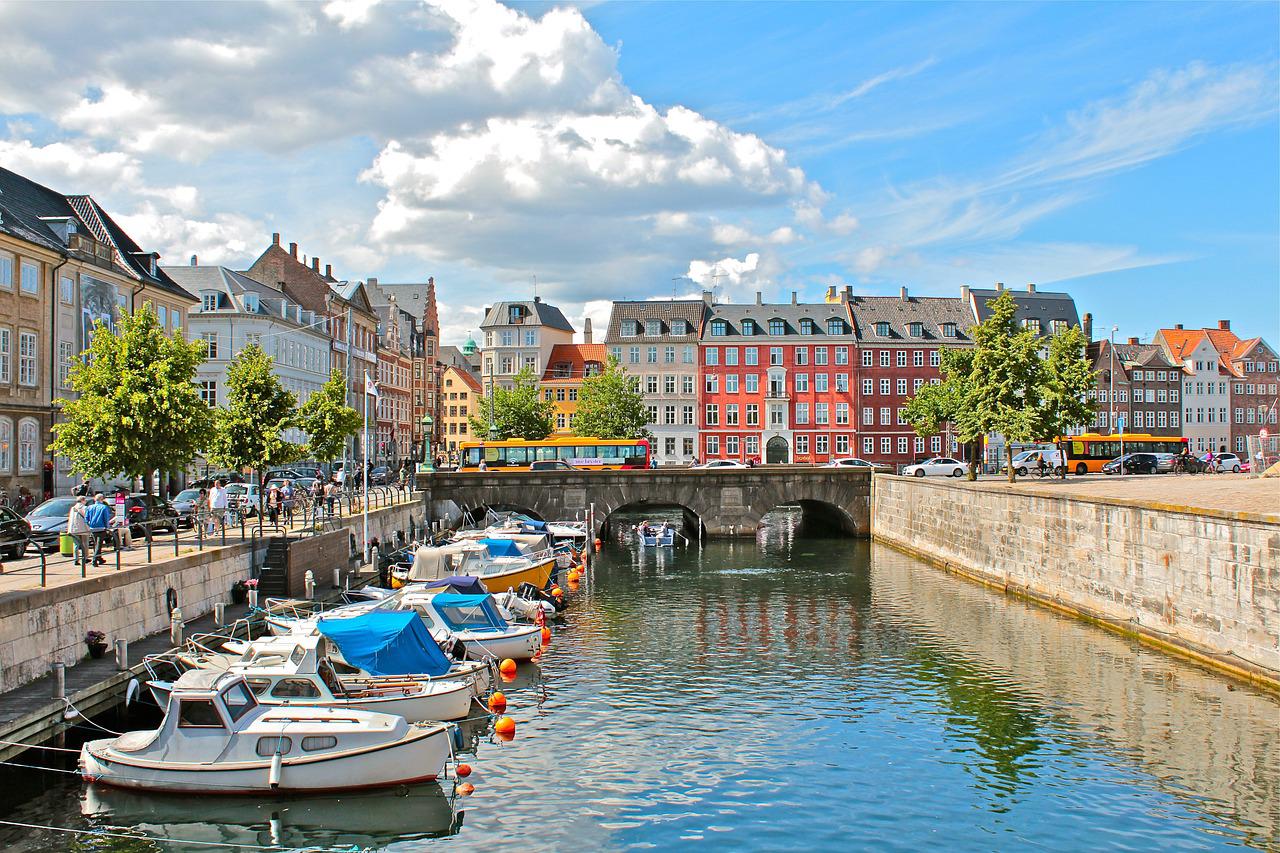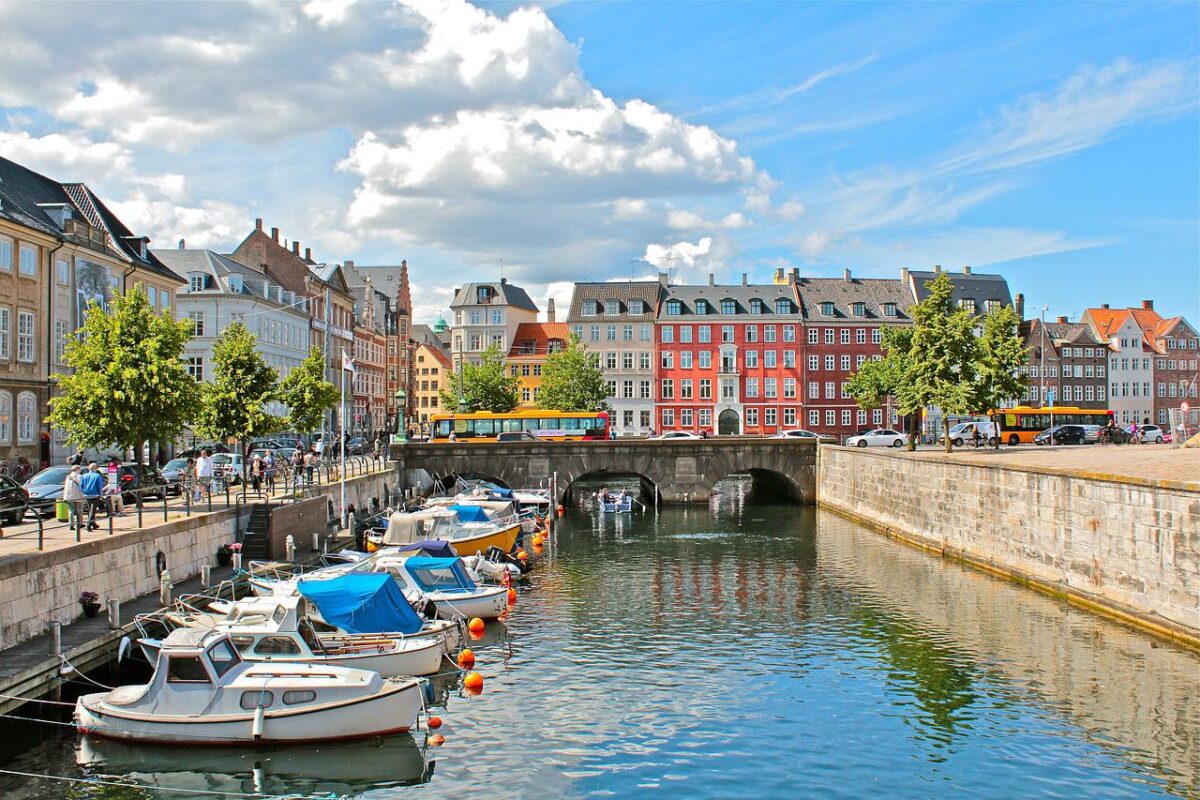 Notably, one of the reasons it scores so high is due to its long-term success in making residents and visitors feel secure, and the city's crime rate is currently at its lowest level for more than a decade. 
Top Things to Do in Copenhagen:
Visit the world's second-oldest amusement park at Tivoli Gardens, located in the heart of Copenhagen.
Explore the picturesque waterfront Nyhavn district, home to the city's iconic colorful houses as well as canalside restaurants and cafés. 
Say hello to the Little Mermaid at the Langelinie promenade, based on Hans Christian Andersen's beloved fairytale character. While this area is often very crowded, the statue is easy to see due to its location on a rock a few feet from the waterfront.
Located in the city center, the National Museum of Denmark is a great place to learn about the vibrant cultural history of Denmark.
---
2. Amsterdam, Netherlands
Amsterdam has scored in the top ten in every edition of the Safe Cities Index, coming in at number six on the most recent ranking for its smart city planning, digital security, and personal security.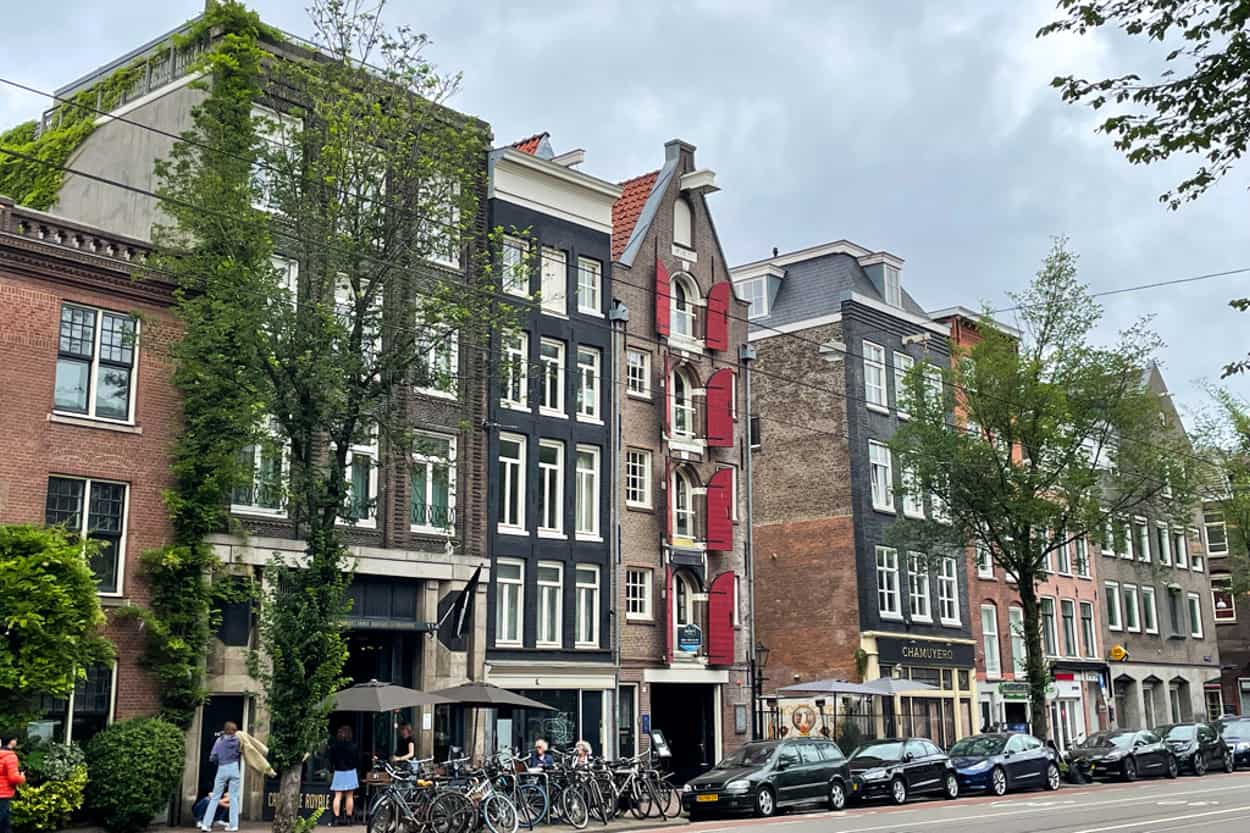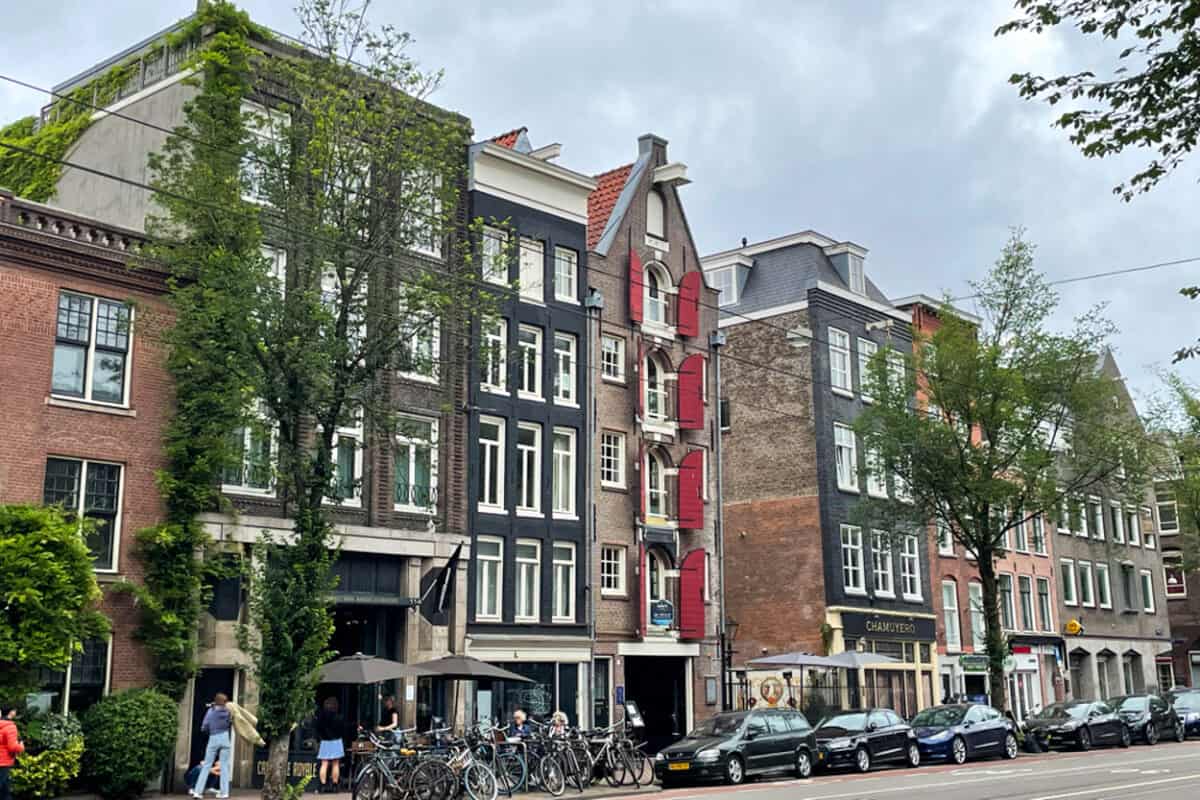 The Dutch have long had a reputation for tolerance, ranging from religious acceptance to liberal attitudes towards sexual orientation and immigration. These attract a diverse and accepting community in the city which extends to visitors.
Top Things to Do in Amsterdam:
The Netherlands is iconic for its bike lanes, a great way to explore its network of picturesque canals. You can also take a canal cruise or rent a boat to explore.
Learn about the inspiring legacy of Anne Frank and visit the Secret Annex immortalized in her diary at the Anne Frank House.
Visit the Rijksmuseum and the Van Gogh Museum, both world-renowned European museums housing many significant works of Dutch art. At the Rijksmuseum, check out works by Rembrandt, Vermeer, and others. At the Van Gogh, see many of the artist's most famous works and learn about his life and legacy through interactive exhibits.
Enjoy Amsterdam's vibrant nightlife, including everything from trendy discotheques to cozy cafés and old-school 'brown bars'. 
---
3. Stockholm, Sweden
Rounding out the top 10 of the Safe Cities Index, Stockholm earns high marks for its low crime rate, low incarceration rate, and its high judicial system capacity. Petty crimes like pickpocketing are very low, and the city is safe to explore at night, even when solo.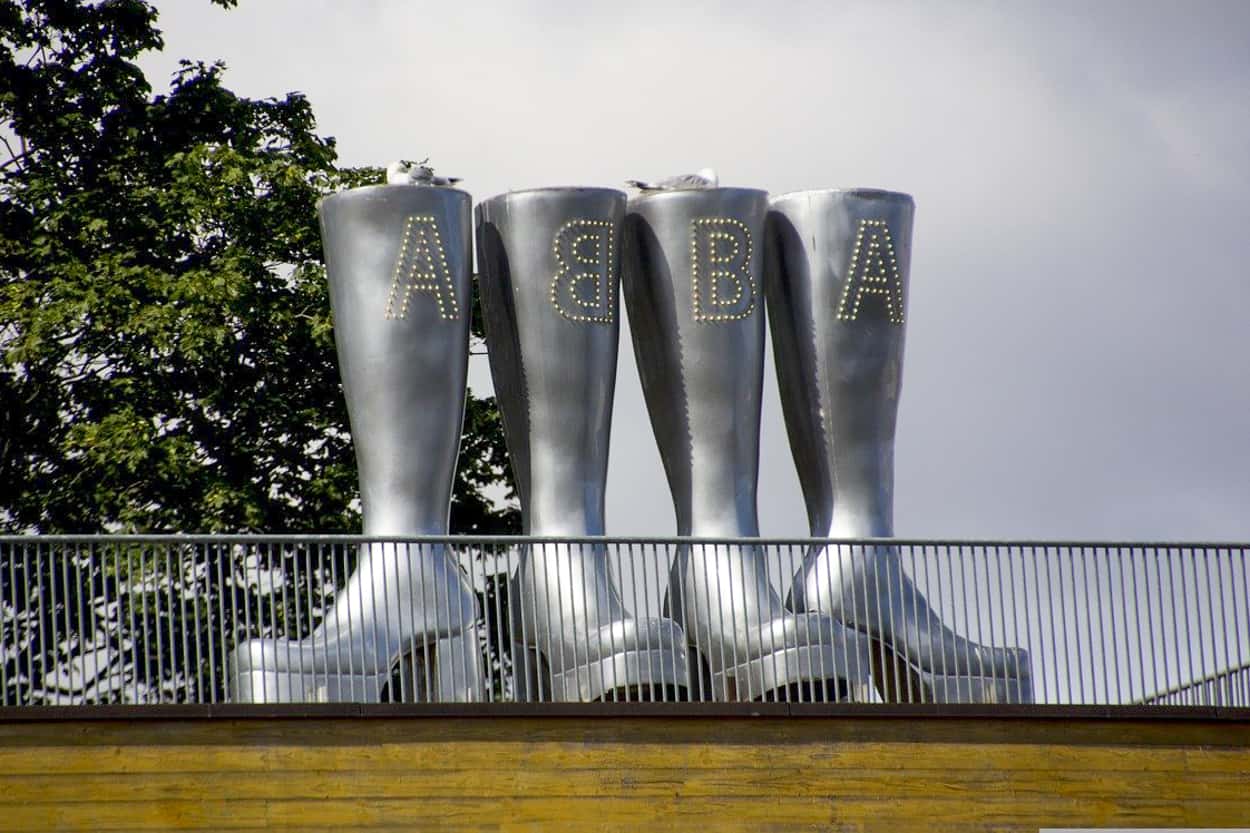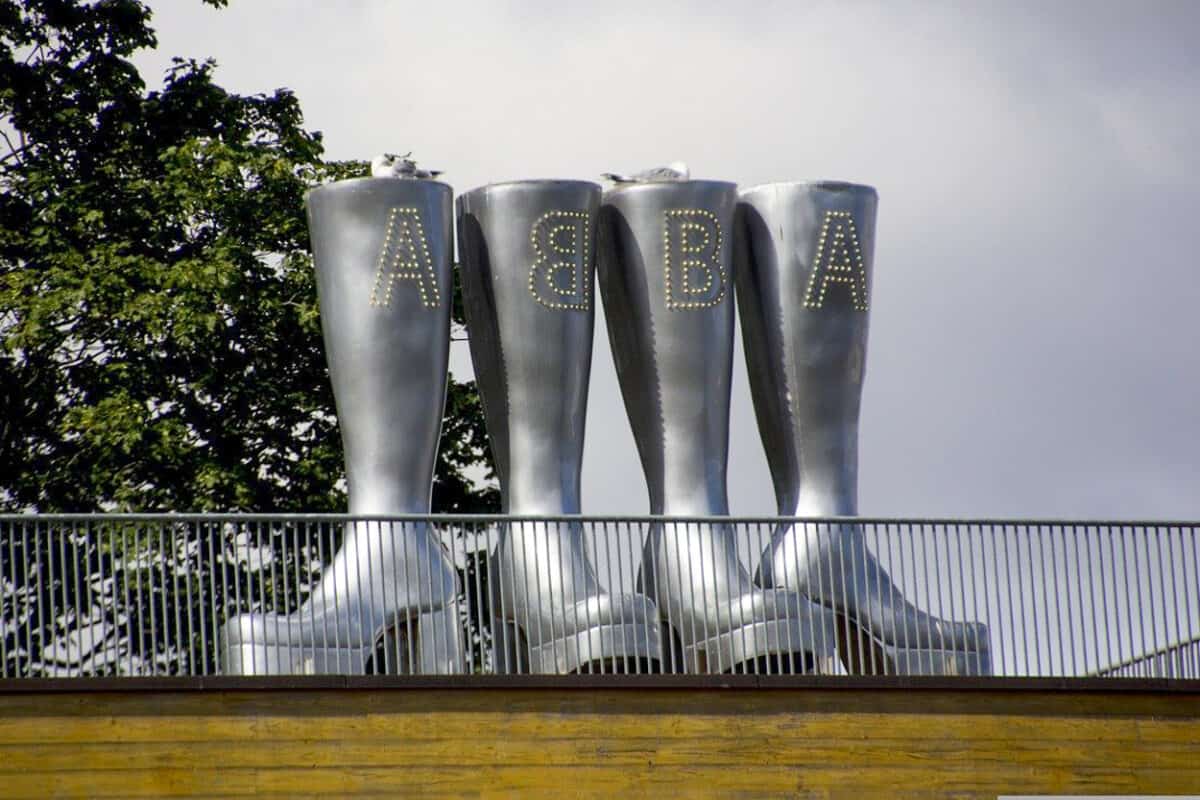 Top Things to Do in Stockholm:
Stockholm's old town, the Gamla Stan, is an absolute gem of jewel-toned historic buildings and winding cobblestone streets, worth spending several hours getting lost in.
The Skansen Open-Air Museum is a unique attraction, showcasing traditional Swedish life through buildings from different historical periods alongside demonstrations of traditional crafts and a zoo with animals native to Sweden.
The fun and ultra-interactive ABBA Museum is the perfect way to celebrate the legacy of the iconic Swedish pop group. There are memorabilia and costumes galore, as well as the opportunity to do some singing and dancing yourself.
For those more into history, the Vasa Museum is a maritime museum home to a remarkably well-preserved 17th-century warship that sank and was recovered centuries later.
---
4. Helsinki, Finland
Finland isn't just the happiest country on Earth, but also one of the safest countries for residents and visitors alike. Its capital Helsinki is ranked the second-safest in Europe on Mercer's most recent quality-of-living survey, for its very high rates of internal stability and personal safety.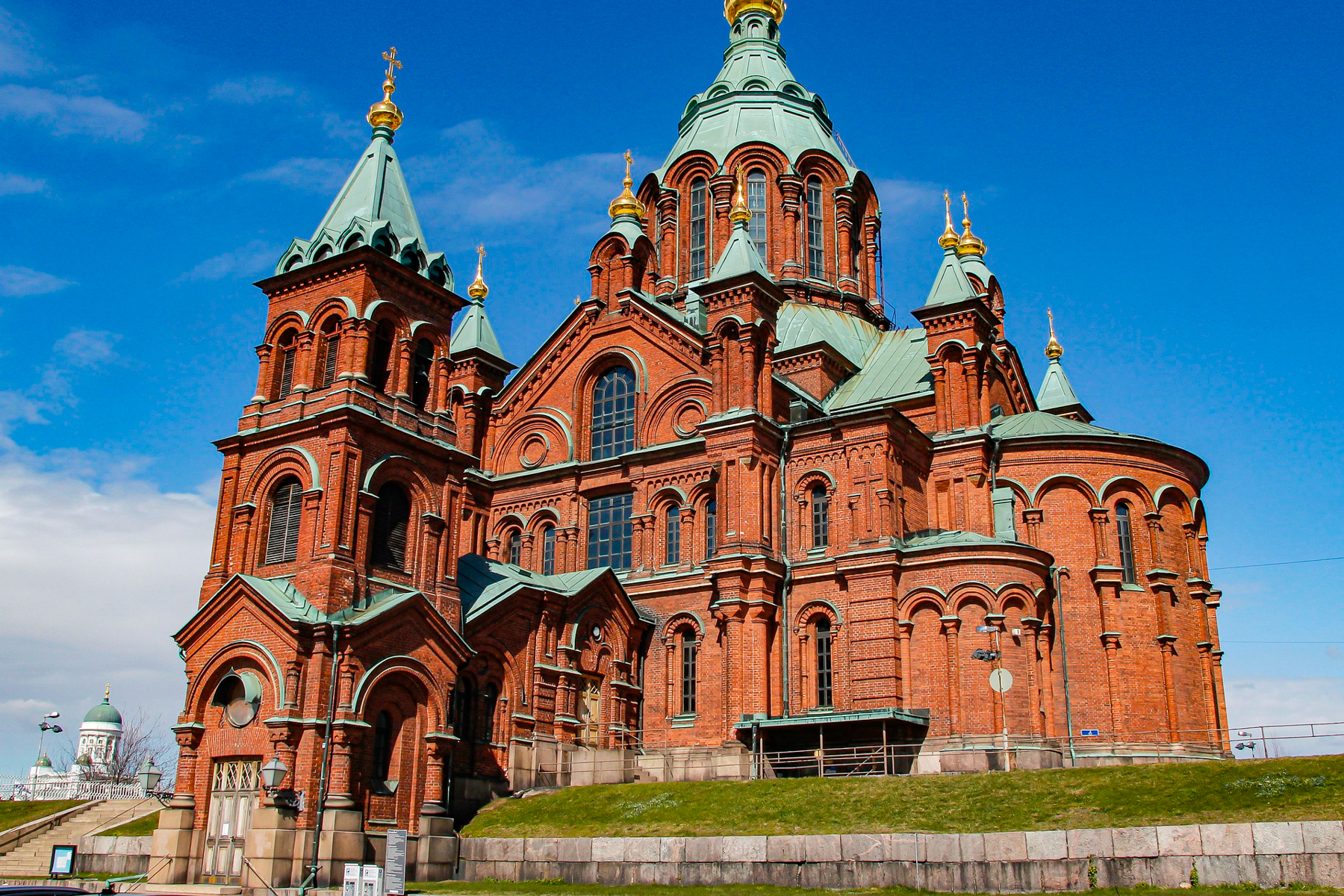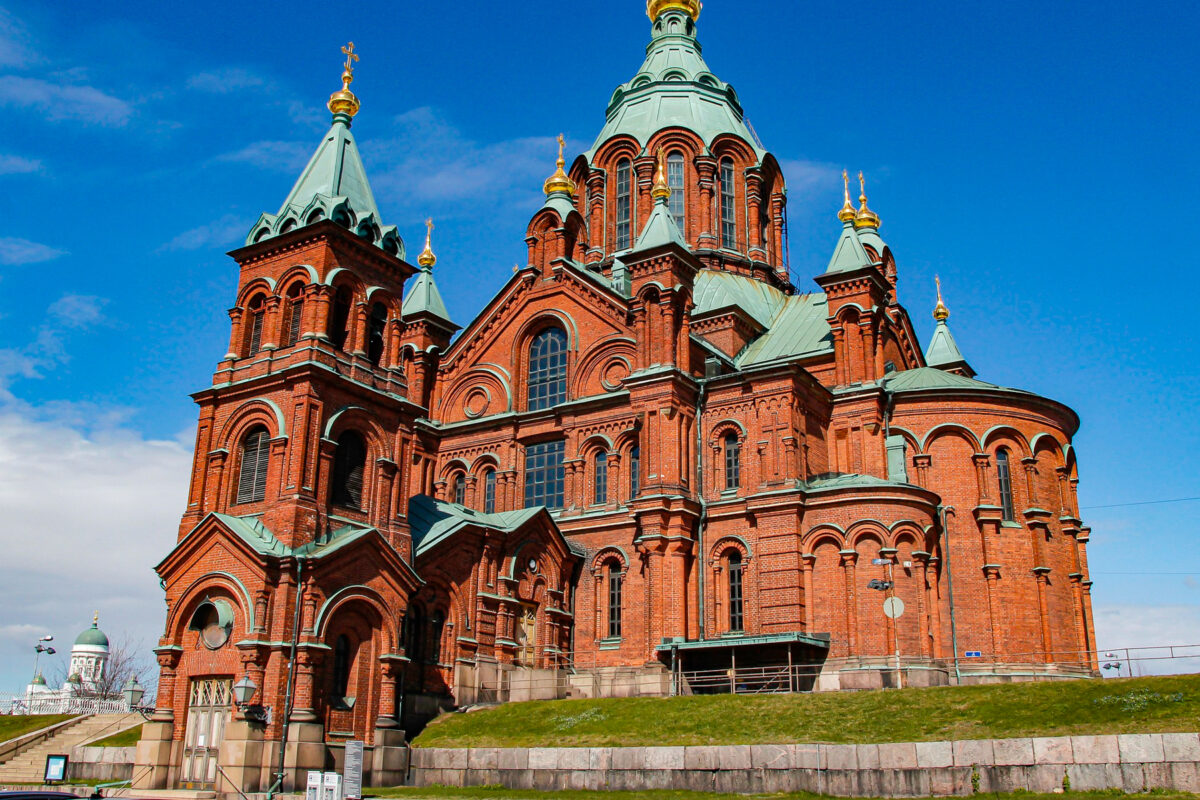 Relatedly, the World Justice Project's most recent Rule of Law Index ranks Finns as the world's most law-abiding citizens, colloquially described as the most likely to pass the 'lost wallet test', where a wallet on the street is returned to its owner or a nearby police office. 
Top Things to Do in Helsinki:
Helsinki is known for its cutting-edge design and architecture, and the Design District is the perfect place to see shops, galleries, and restaurants showcasing Finnish design and innovation.
The Suomenlinna island network is a UNESCO World Heritage Site for its fortresses dating back to the 1700s, its many historic buildings, and hiking trails. All are easily accessible by ferry. 
Helsinki's Market Square is a bustling outdoor market selling fresh produce, souvenirs, and local handicrafts. Visitors can sample Finnish cuisine, watch street performers, and soak up the lively atmosphere. 
Nearby, the green-domed Helsinki Cathedral is a beautiful example of period neoclassical architecture.
---
5. Valencia, Spain
Considered a top location for expats and digital nomads due to its sunshine and reasonably-priced lodging and food, Valencia is also a safe place for visitors. Other than keeping a close eye on your belongings to deter pickpockets, the city is quite safe and eminently walkable.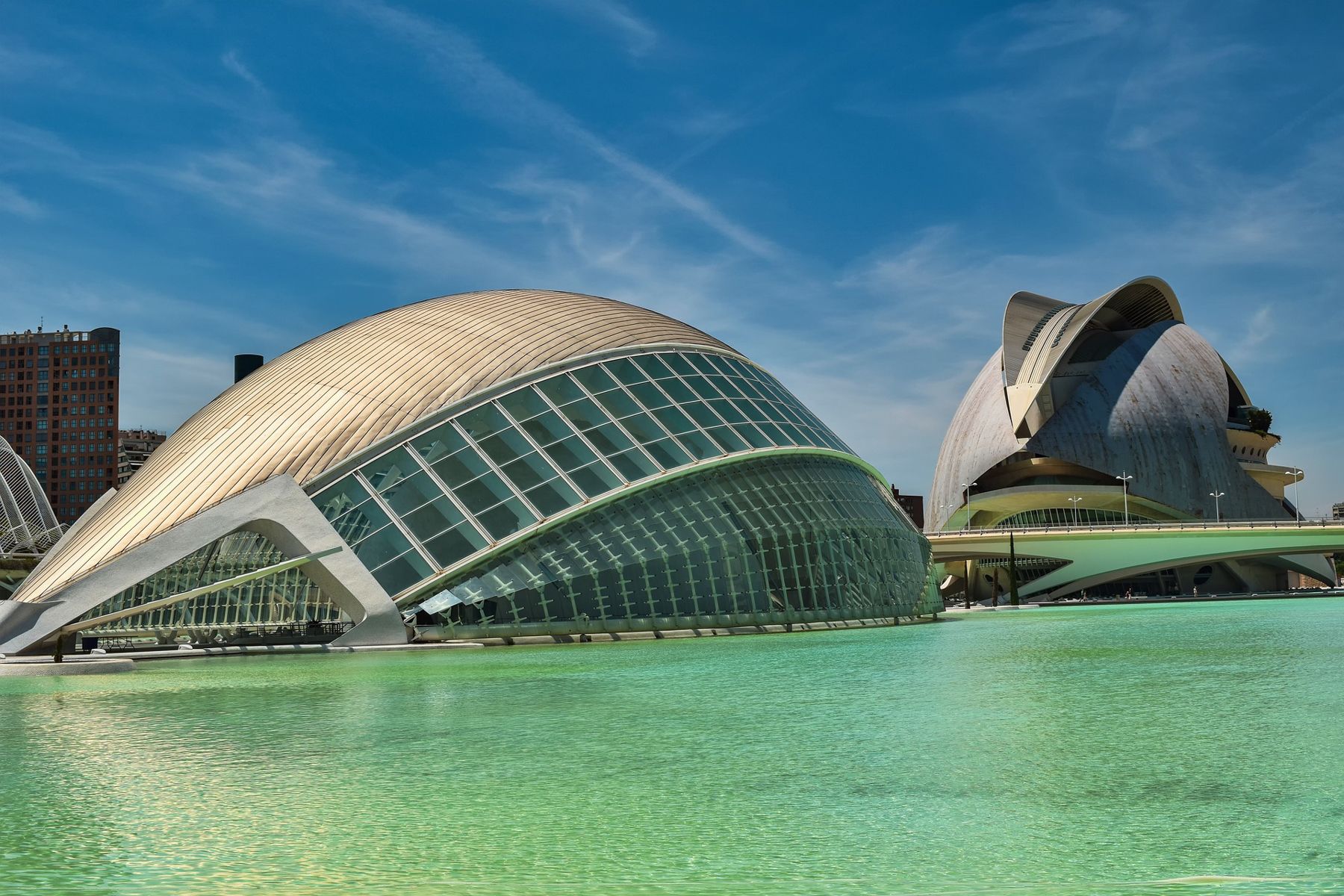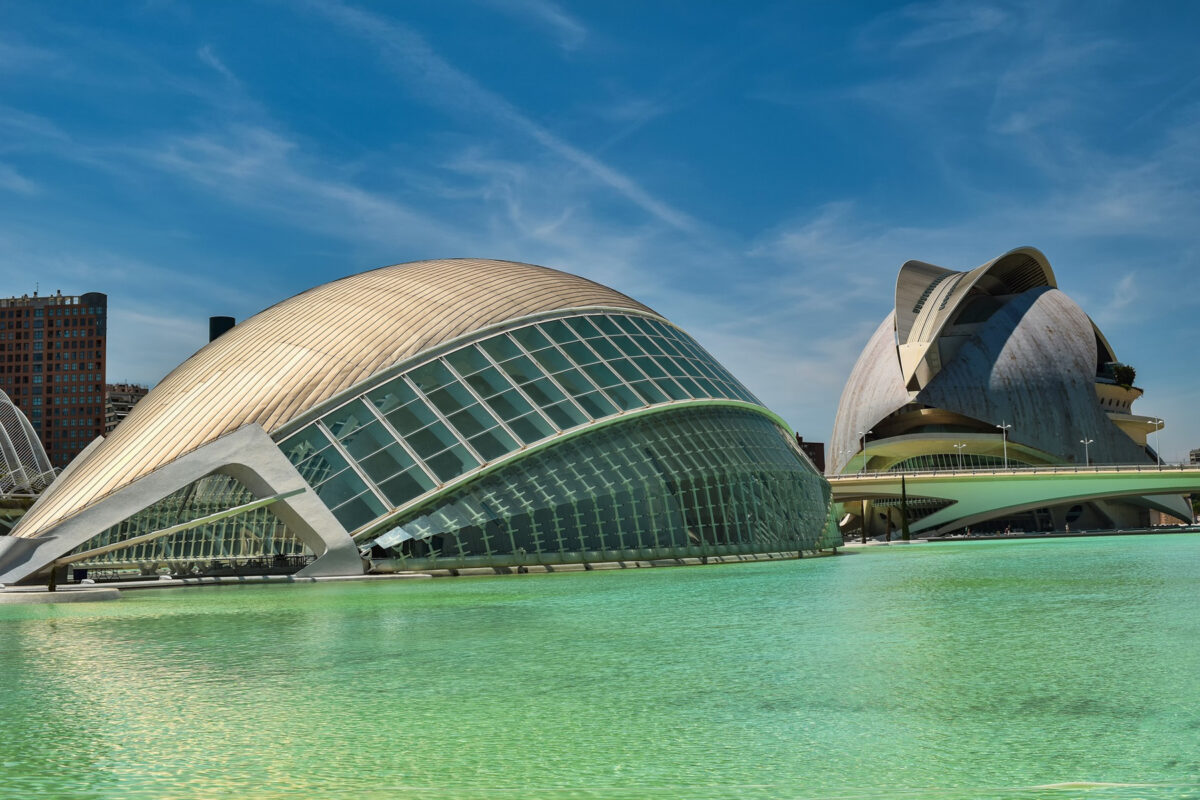 Top Things to Do in Valencia:
The hip and futuristic 'City of Arts and Sciences' is a complex featuring a range of cultural and scientific attractions, including a science museum, aquarium, planetarium, and more.
Valencia's Central Market is a lively indoor market selling lots of fresh local products, a great spot for visitors to sample traditional Valencian cuisine.
The Turia Gardens stretch along the old Turia riverbed and have lush green spaces, relaxed walking paths, and ample biking trails featuring many fountains and sculptures.
If you fancy a day trip, the Albufera Natural Park is a protected wetland area home to a range of wildlife and rare plant species particularly popular for bird-watching. You can also take a boat tour or go hiking.
---
6. Lucca, Italy
Lucca is an ideal place for those looking to enjoy the perks of a city at a more relaxed pace. While violent crime is virtually non-existent in the city, crimes of convenience do occur, particularly pickpocketing – so it's a good idea to pay a lot of attention to your surroundings and avoid wearing anything too flashy.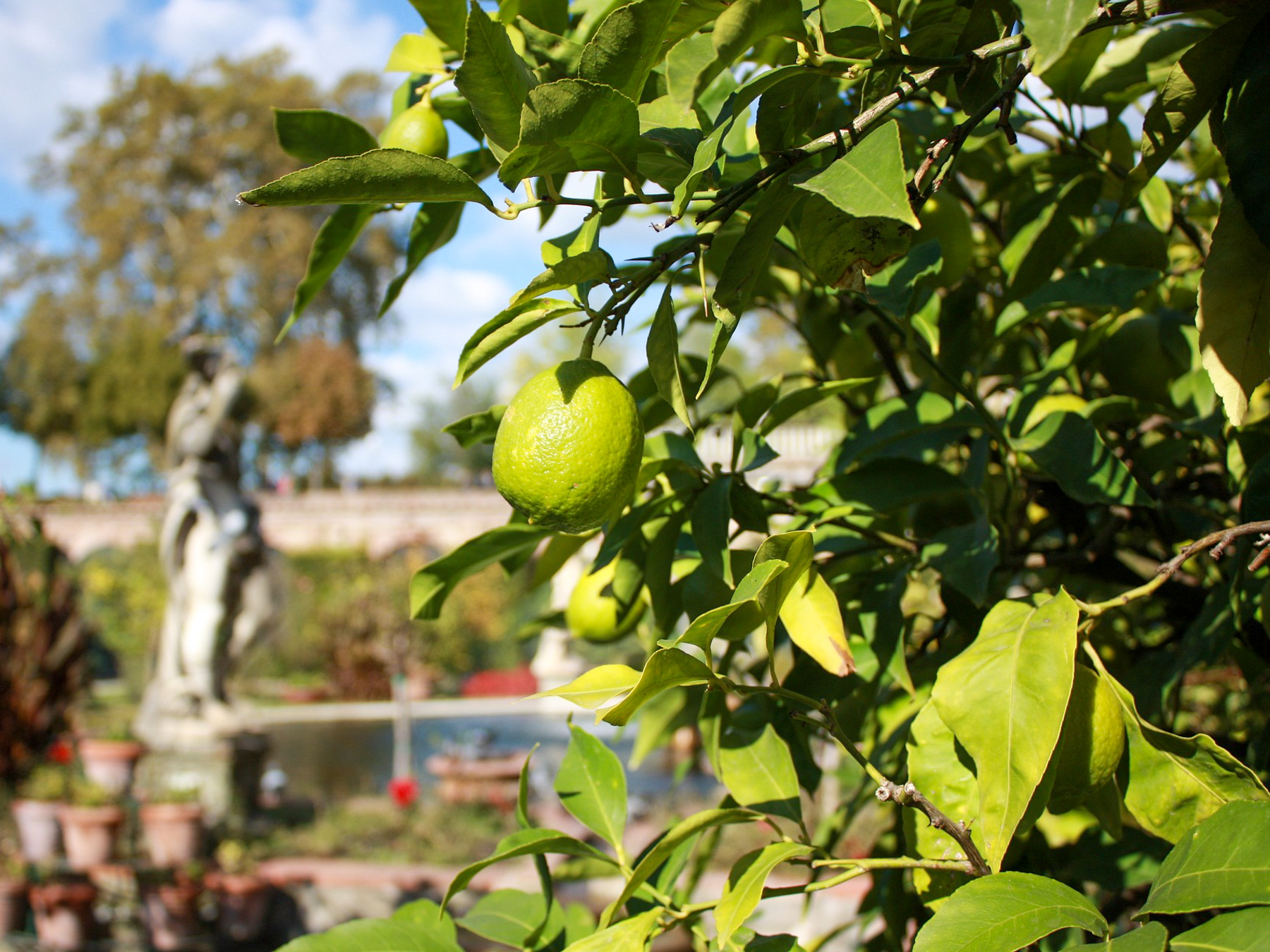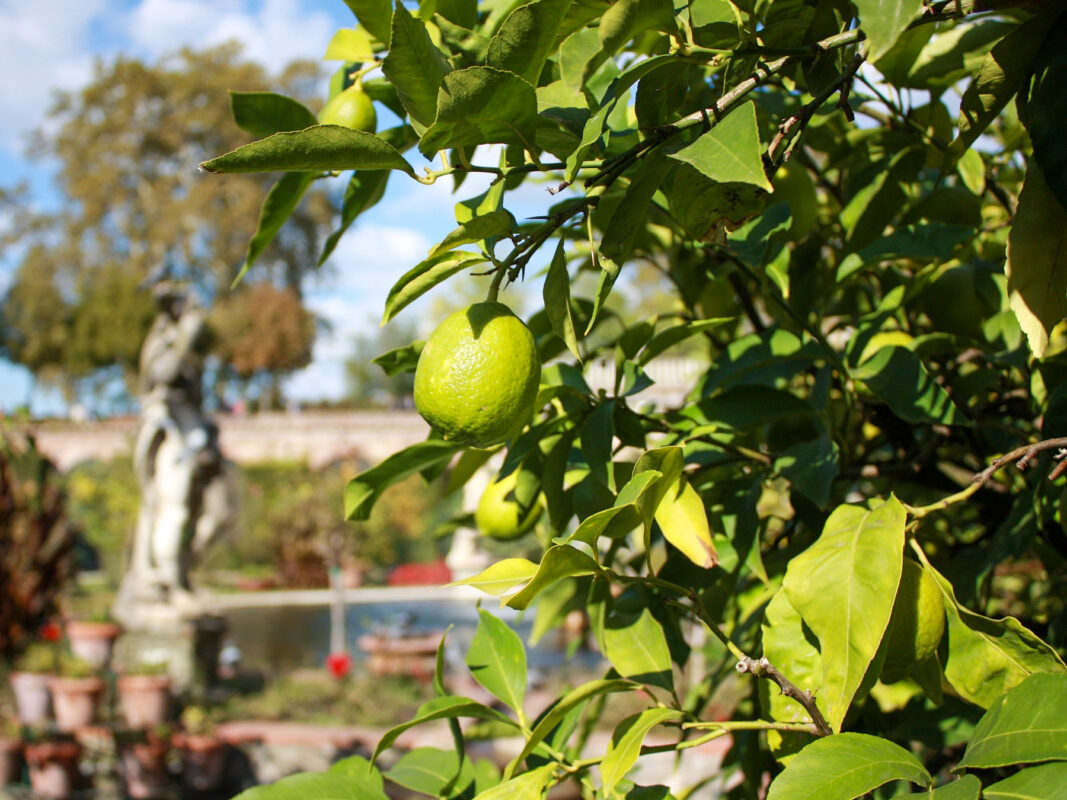 Top Things to Do in Lucca:
Lucca is most famous for its astonishingly well-preserved Renaissance-era city walls, perfect for walking or biking along.
Lucca is equally well-known for its local wines, like the renowned Tuscan Chianti and Montecarlo di Lucca, and delicious cuisine, including pasta, soup, and meat – making eating definitely a top thing to do around here.
Continuing the historical theme, check out Lucca's historic attractions, like the 11th-century Duomo di San Martino, the Roman-era Piazza dell'Anfiteatro, and the Guinigi Tower's rooftop garden of oak trees.
---
7. Basel, Switzerland
Tied for second place with Helsinki on the Mercer rating, Basel is eminently quaint, cozy, and peaceful. As a general rule, in Basel, visitors are largely safe anywhere they go, at any time – making evening explorations or a few drinks out a safe choice.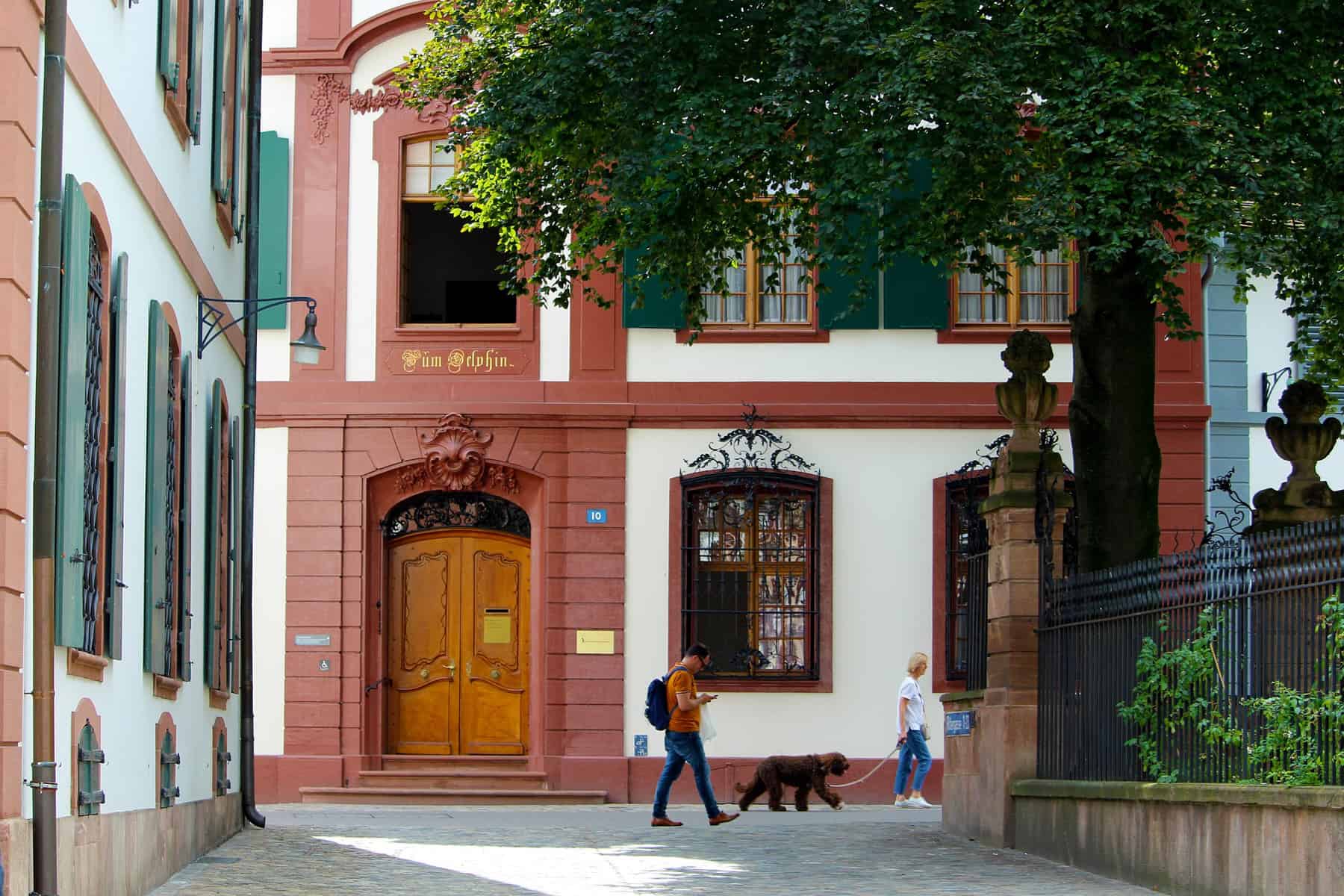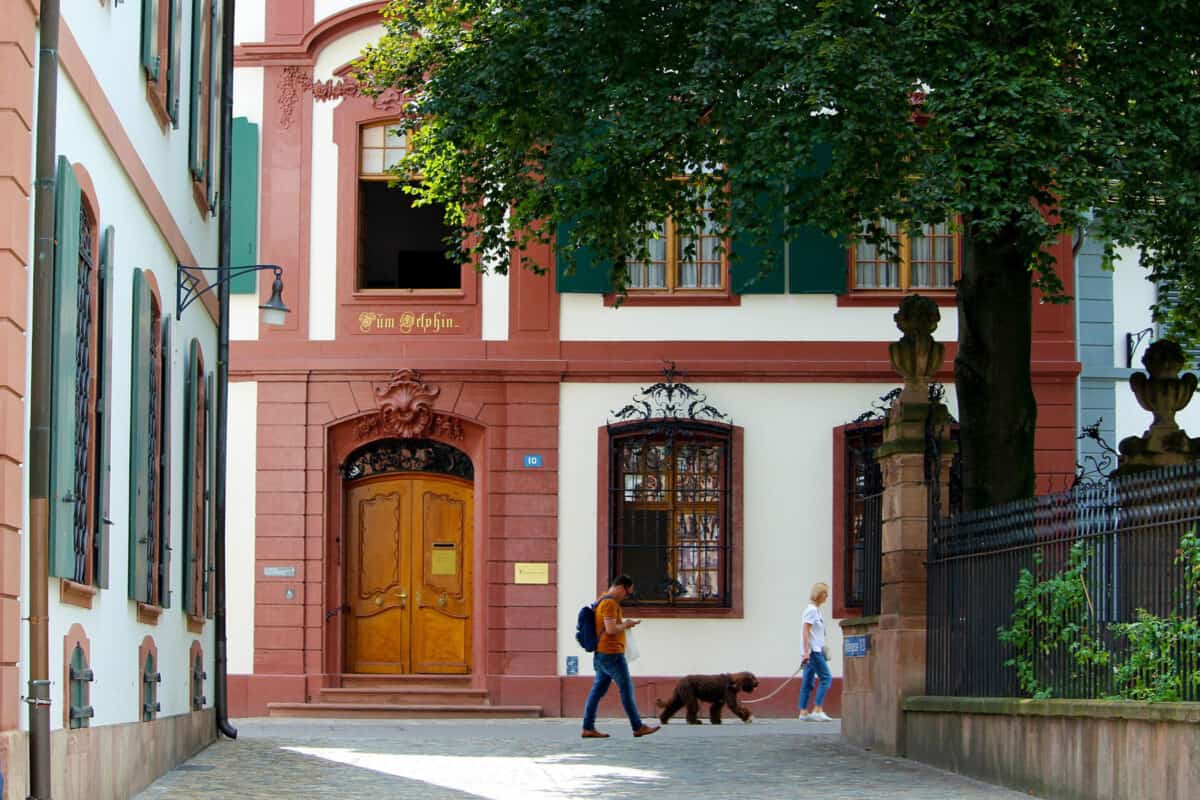 Switzerland in general is super safe, with its established stance of global neutrality a key factor in maintaining this as time passes. Considered the cultural capital of Switzerland, Basel is a great place to kick off a Swiss visit. 
Top Things to Do in Switzerland:
Basel's historic city center is full of charming buildings, shops, and landmarks along its narrow streets and alleyways, well worth a leisurely stroll. Don't miss the stunning Basel Minster, the city's most iconic Gothic landmark with great views of the city from the top.
Basel has a thriving arts scene, home to some of the world's best art museums like the Kunstmuseum Basel, the Tinguely Museum, the Museum of Contemporary Art, and the Fondation Beyeler.
Basel has several excellent markets well worth a visit, including the popular Basel Marktplatz. If you're visiting during the holiday season, its Christmas market is also a must-see.
---
8. Geneva, Switzerland
A 2021 Forbes ranking chose Switzerland in general as its top place for safety, due to low crime rates, pollution levels, and accessible healthcare. Geneva lies at the southern border of Lake Geneva, surrounded by the stunning Alps and serving as a hub for diplomacy, banks, and nongovernmental organizations.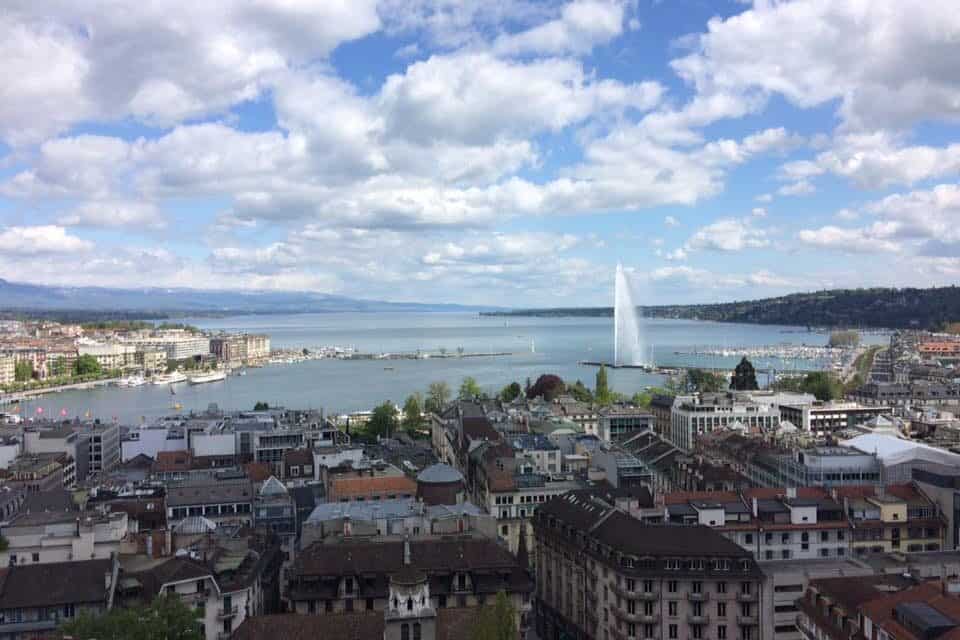 Violent crime in the city is virtually non-existent due to bans on firearms and strong norms of public safety, as well as well-lit streets at night and good public transit. 
Top Things to Do in Geneva:
Lake Geneva is one of Europe's largest lakes, and a boat tour offers gorgeous views of the city and the surrounding Alps.
Among others, the European headquarters of the UN and the Red Cross are both in Geneva. Both offer attractions for visitors – there is a museum dedicated to the history and work of the International Red Cross and Red Crescent Movement, and you can tour the UN hub office at the Palais des Nations in town as well. 
Check out the Geneva Water Fountain (Jet d'Eau) which shoots water 450 feet into the air and is considered the city's most prominent landmark.
---
9. Vienna, Austria
Coming in at first place on Mercer's quality-of-living survey, Vienna is a stately gem, attracting lovebirds as well as fans of music and architecture. Austria in general ranks fifth in the world and fourth in Europe on the Global Peace Index, and Vienna's crime rate is consistently among the world's lowest. There are no areas tourists are told to avoid in the city, and it's particularly popular with solo female travelers.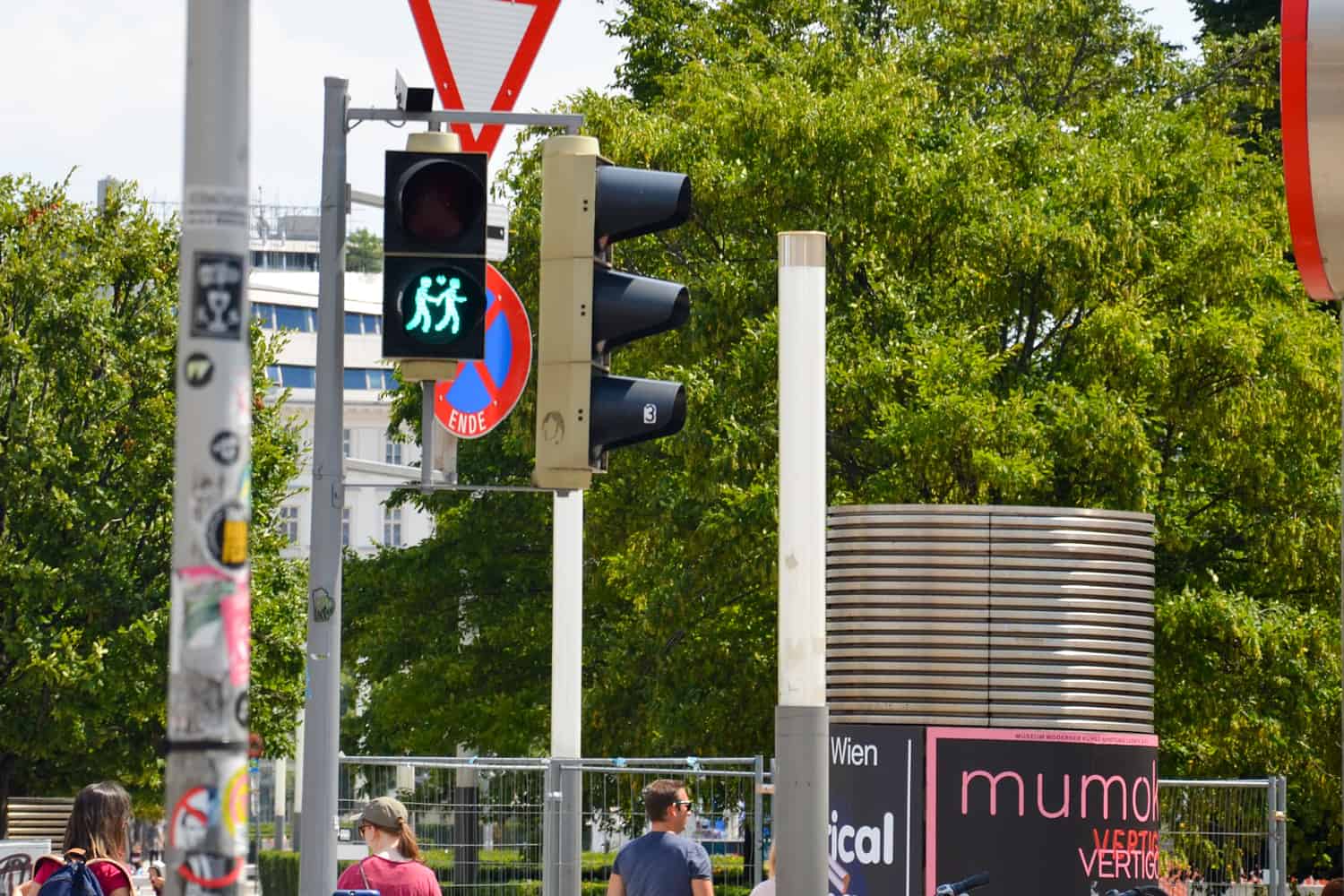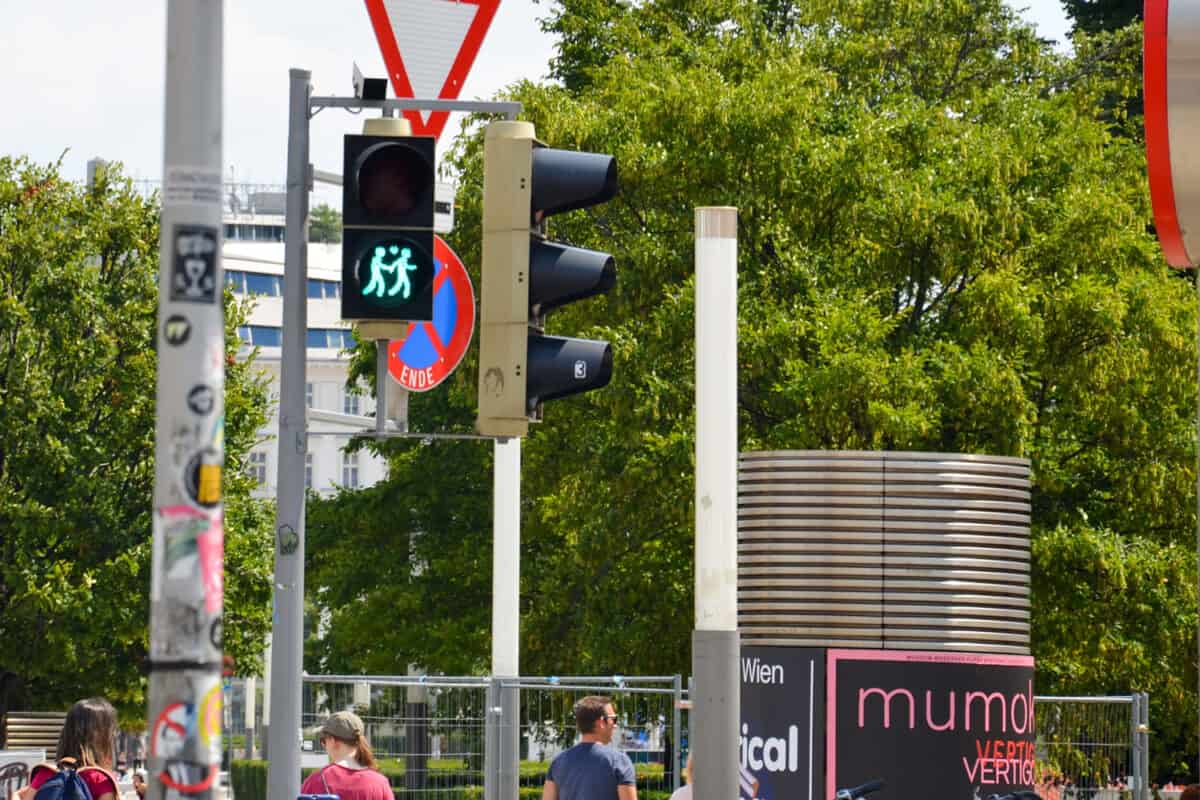 Top Things to Do in Vienna:
Walk around the grounds of the swoony Schloß Schönbrunn, once the summer residence of the Habsburgs and now a UNESCO World Heritage Site complete with lush gardens, stately rooms, and even a zoo. 
The city's historic center is also UNESCO-recognized for its many iconic landmarks, including St. Stephen's Cathedral, the Hofburg Palace, and the Spanish Riding School. 
Stop in for a Viennese coffee and slice of cake at one of the city's famous coffeehouses.
Attend a classical music performance at one of the many concert halls in the 'City of Music', like the Vienna State Opera, the Musikverein, or the Konzerthaus.
---
10. Oslo, Norway
Norway's capital Oslo is a remarkably safe city despite rapid population growth in the last few decades, with the country ranking #1 in Europe and #3 worldwide on Gallup's 2022 Law and Order Index, which measures individual perceptions of personal safety.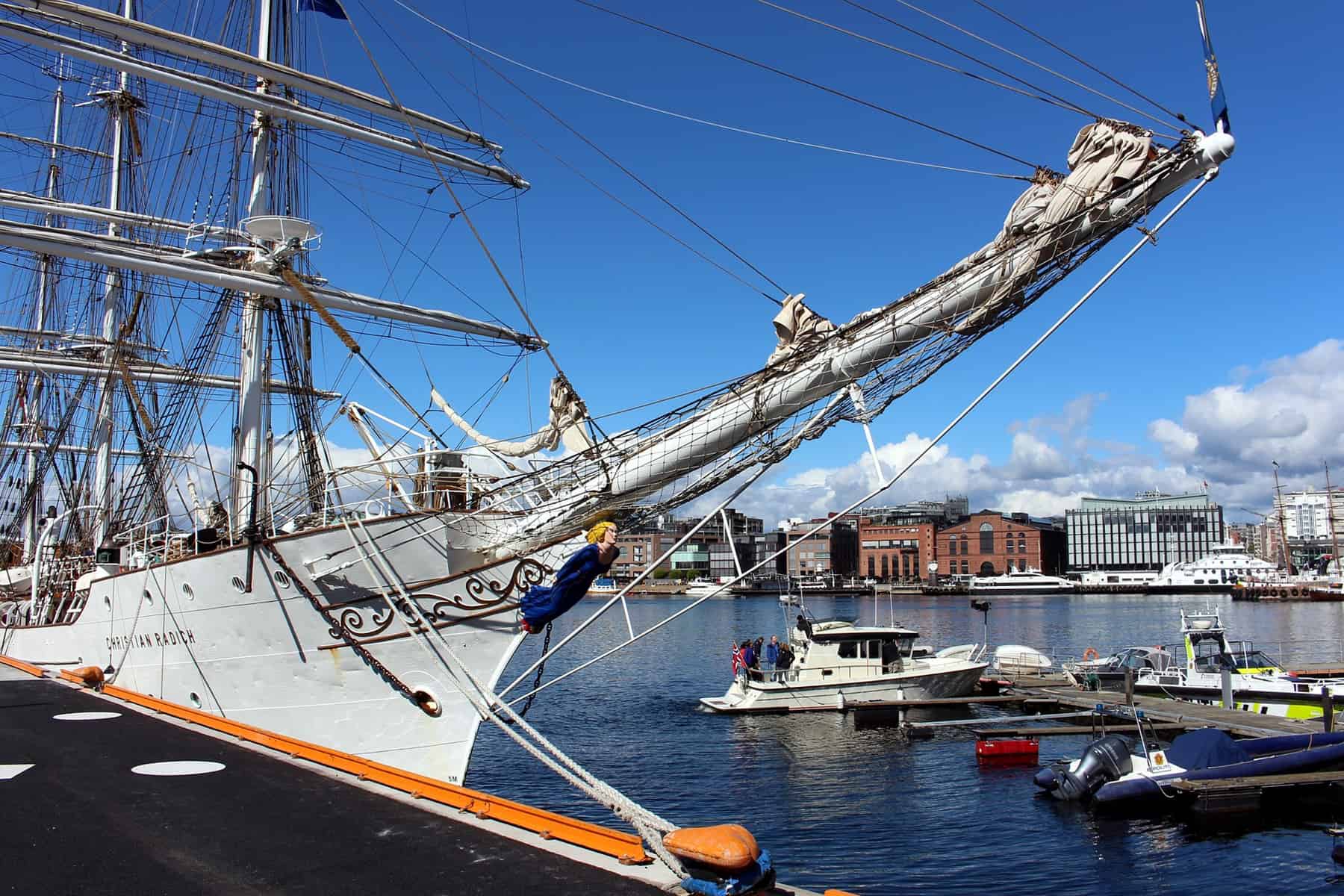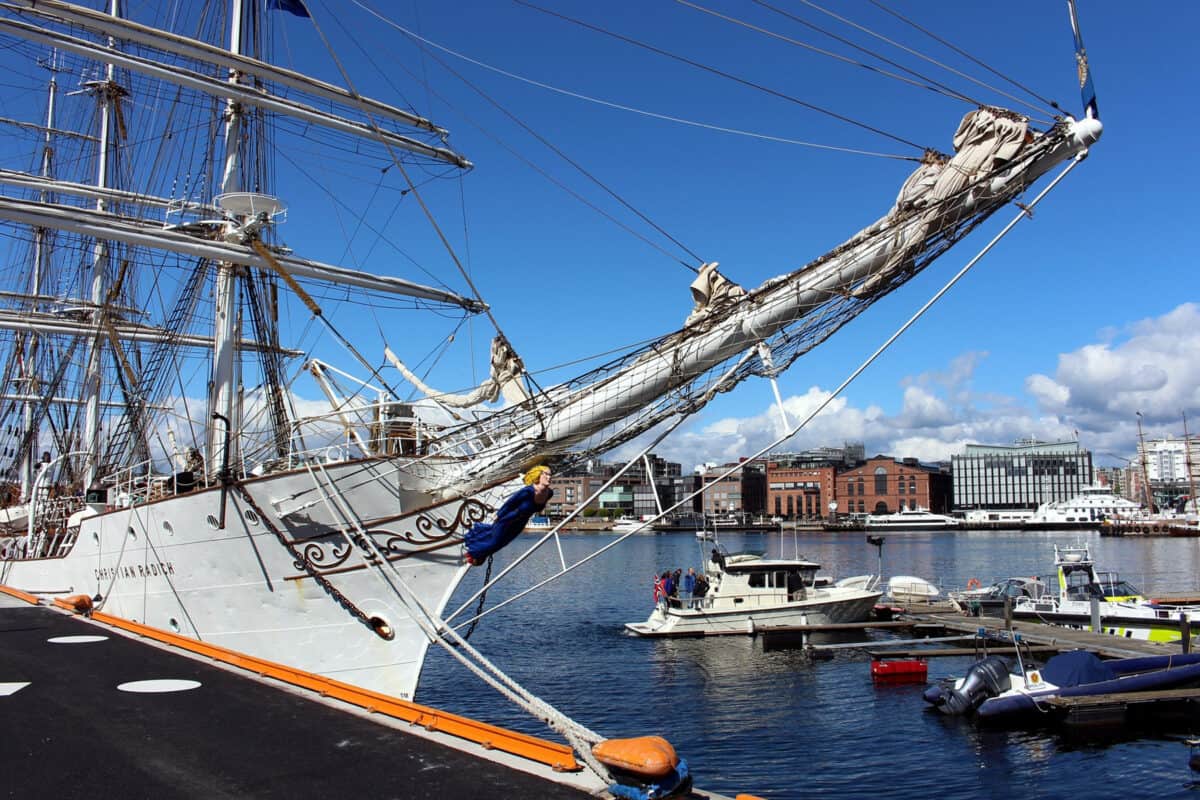 It also ranked first in Europe for places where people felt most comfortable walking alone. Overall, most crimes that take place in Norway are home or office burglaries, less so than petty crime. 
Top Things to Do in Oslo:
Scamper around the Oslo Opera House, a great example of modern Norwegian architecture featuring a roof that you can walk on.
Admire 200 of the masterworks of Gustav Vigeland at the whimsical Vigeland Sculpture Park.
Explore the medieval Akershus Fortress, an important and remarkably well-preserved site of Norwegian history dating back to the 13th century. 
Take a boat trip to the Bygdøy Peninsula, home to the Viking Ship Museum, the Fram Museum, and the Kon-Tiki Museum.
---
11. Munich, Germany
According to the latest Numbeo Crime Index, Munich comes in as the eighth-safest city in the world based on criteria including both real and perceived safety.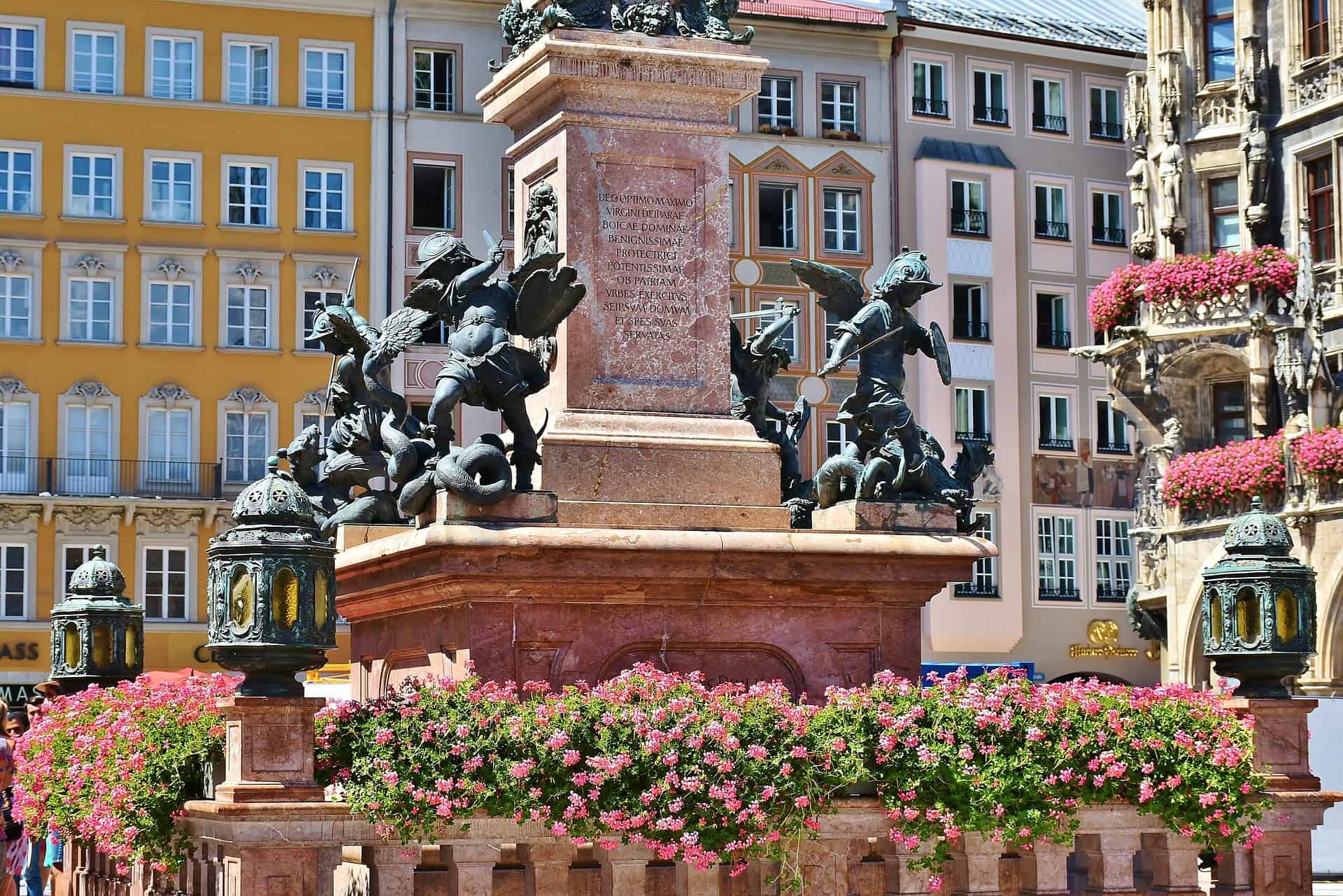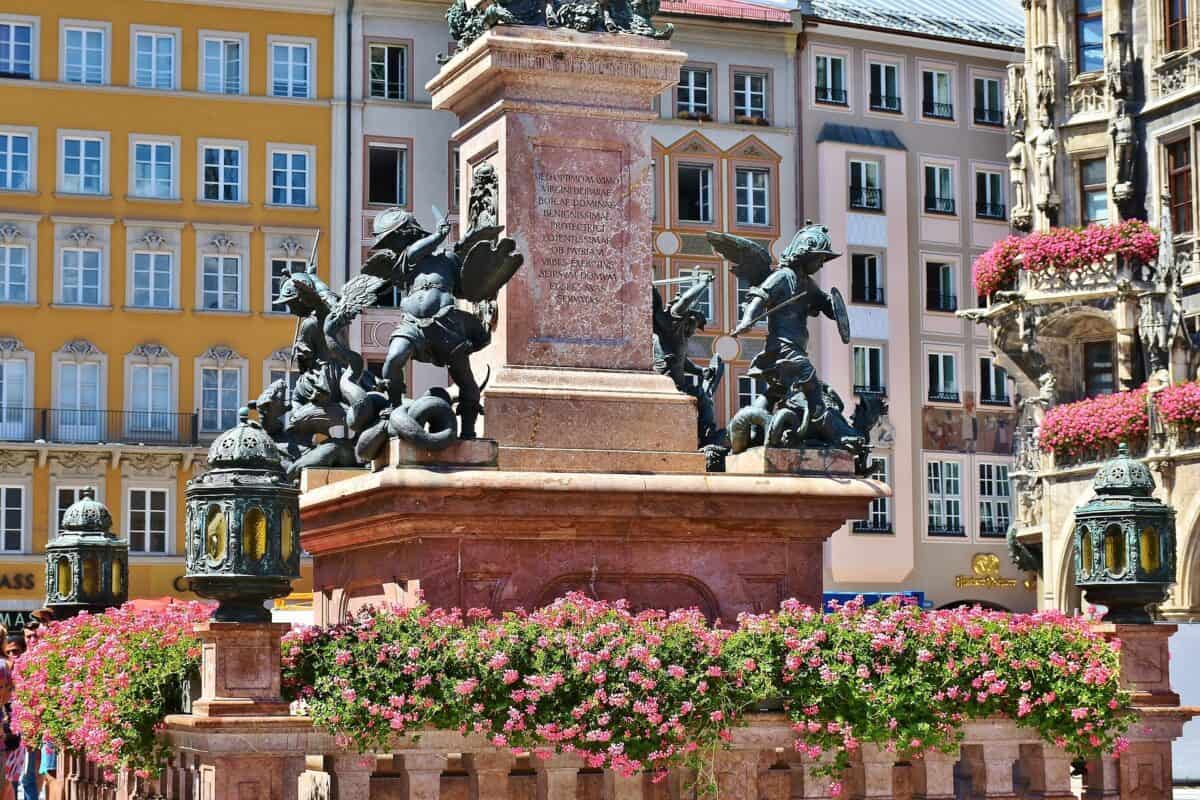 Relatedly, the region of Bavaria as a whole was considered particularly safe for walking alone, both during the day and at night. As the most-visited region in Germany, visitors and residents alike can expect to feel safe here. 
Top Things to Do in Munich:
Start your visit in Marienplatz, Munich's central square and home to the whimsical Glockenspiel, a historic clock tower that puts on a show several times a day. 
Spend the afternoon in the English Garden, one of Europe's largest urban parks, packed with beautiful gardens, walking and cycling paths, and ample beer gardens for a beer and a pretzel.
Speaking of beer, aficionados will love a tour of the Hofbräuhaus, which has been serving beer since the 1500s and remains one of the most famous beer halls in the world.
Visit the Residenz Museum, a former home of Bavarian monarchs with Versailles-adjacent glitz and glamor, now a museum packed with art, furniture, and decor.
---
12. Paris, France
Ranking 23rd on the Safe Cities Index, Paris is a must-visit city in your lifetime. While generally safe for tourists (particularly within tourist areas), there are a few things to keep in mind.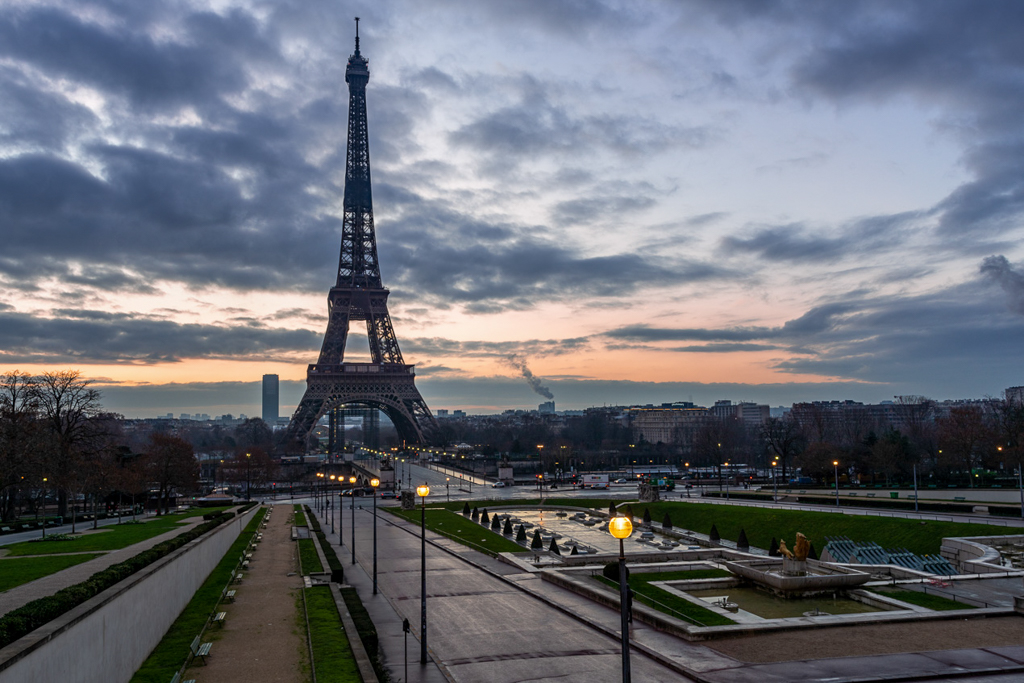 Pickpockets, crimes of convenience, and scams (like the flower/bracelet/petition/etc.) do happen, and it's best to stick to public transit rather than walk around alone at night. Paris (and France in general) is often the site of mass protests, which are definitely best to avoid for risk of police activity and crowds. 
Top Things to Do in Paris:
The iconic Eiffel Tower is the symbol of Paris, attracting millions of visitors per year. Be sure to buy your tickets in advance, choosing between the stairs and elevator and which level you'd like to visit.
The museums in Paris are truly unrivaled, from the Louvre to the d'Orsay, the Orangerie, the Centre Pompidou, and more. Consider getting an access pass like the Paris Museum Pass to get the best bang for your buck.
Visit the masterpiece Gothic Notre Dame Cathedral, under renovation due to fire damage in 2019. Don't miss the stained glass in the Sainte Chapelle chapel, less than a 5-minute walk away.
Stroll along the Champs-Élysées, one of the world's most famous streets. Lined with luxury shops, keep an eye out for views of the Arc de Triomphe, another must-see landmark.
Walk around charming and hilly Montmartre for a taste of bohemian life, home to many artists and creatives through time and the gorgeous Sacré-Cœur Basilica. Another can't-miss neighborhood is the quaint Latin Quarter, the oldest part of Paris.
---
13. Barcelona, Spain
Barcelona ranks 11th on the Safe Cities Index, particularly in terms of health and personal security. Like Paris, Barcelona is largely safe for tourists, but also has its share of pickpockets, particularly in areas like La Rambla or on public transit, so consider wearing crossbody bags and avoid wearing flashy jewelry.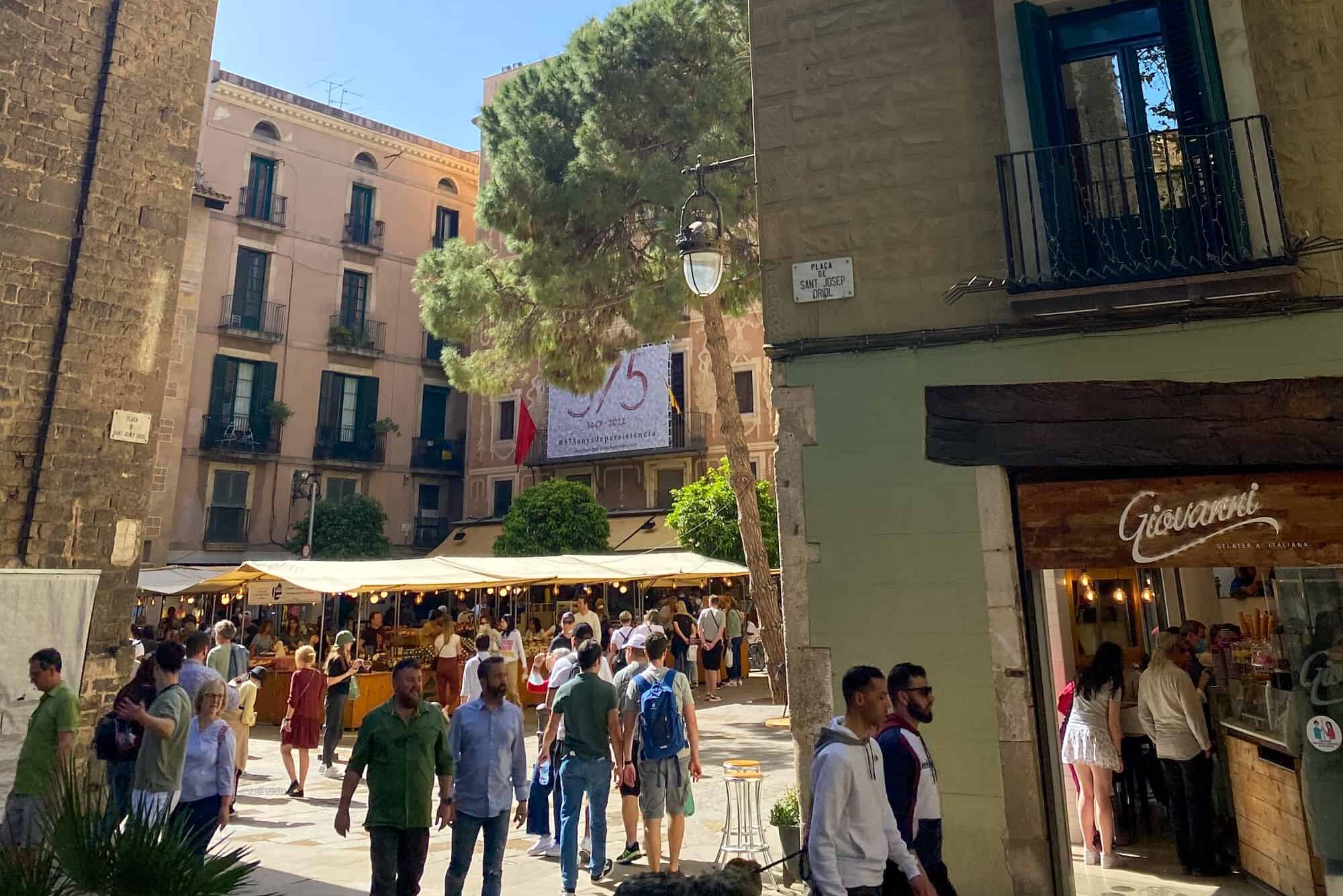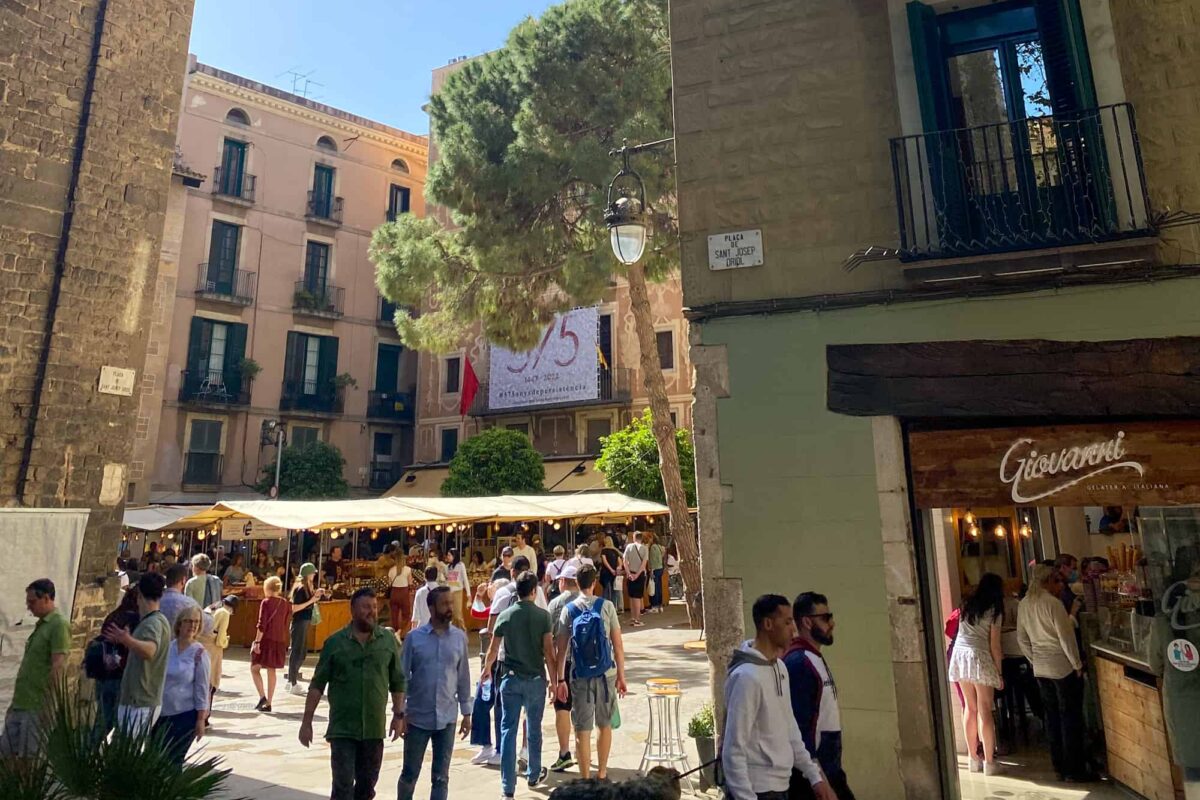 Other common scams include tourist surcharges at restaurants, fake tickets, and unofficial tour guides, so it's best to book any activities online through reputable sites in advance and be cautious of anyone approaching you. 
Top Things to Do in Barcelona:
Tour La Sagrada Familia, Gaudí's unfinished Gothic masterpiece. Try to get tickets for the first time slot in the morning to avoid mobs of visitors.
Speaking of Gaudí, you can see other masterpieces of his architecture at Park Güell, Casa Vicens, Casa Batlló, and Casa Milá.
Stroll along La Rambla and pop into the Boqueria market for fresh juice, fruit, and Catalonian specialities. 
Visit Montjuïc, a fortress turned prison turned open-air museum and park. Accessible via cable car, it's a great way to see city views and get some fresh air.
---
14. Dublin, Ireland
Coming in at #3 on the Global Peace Index for its low militarization, high perception of safety and security, and low rates of violent crime and demonstrations, Ireland is overall a safe place to visit.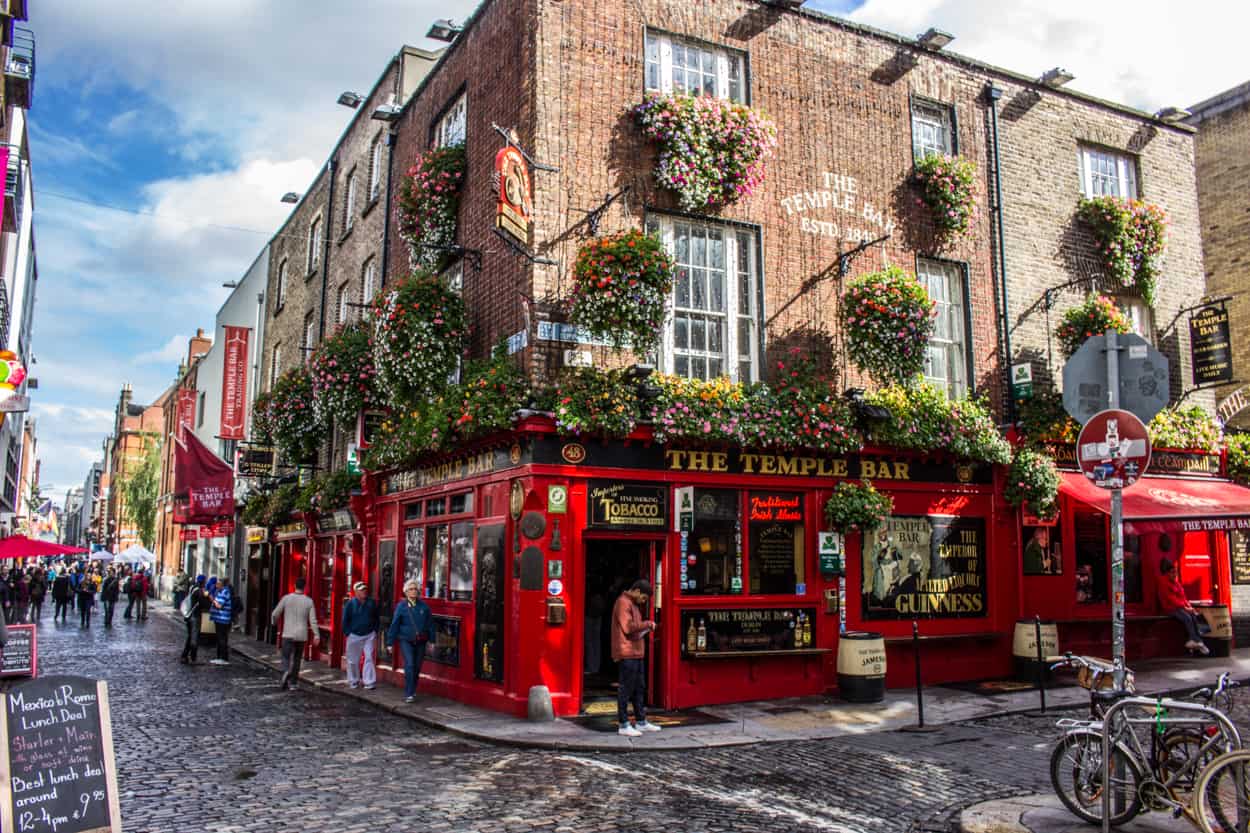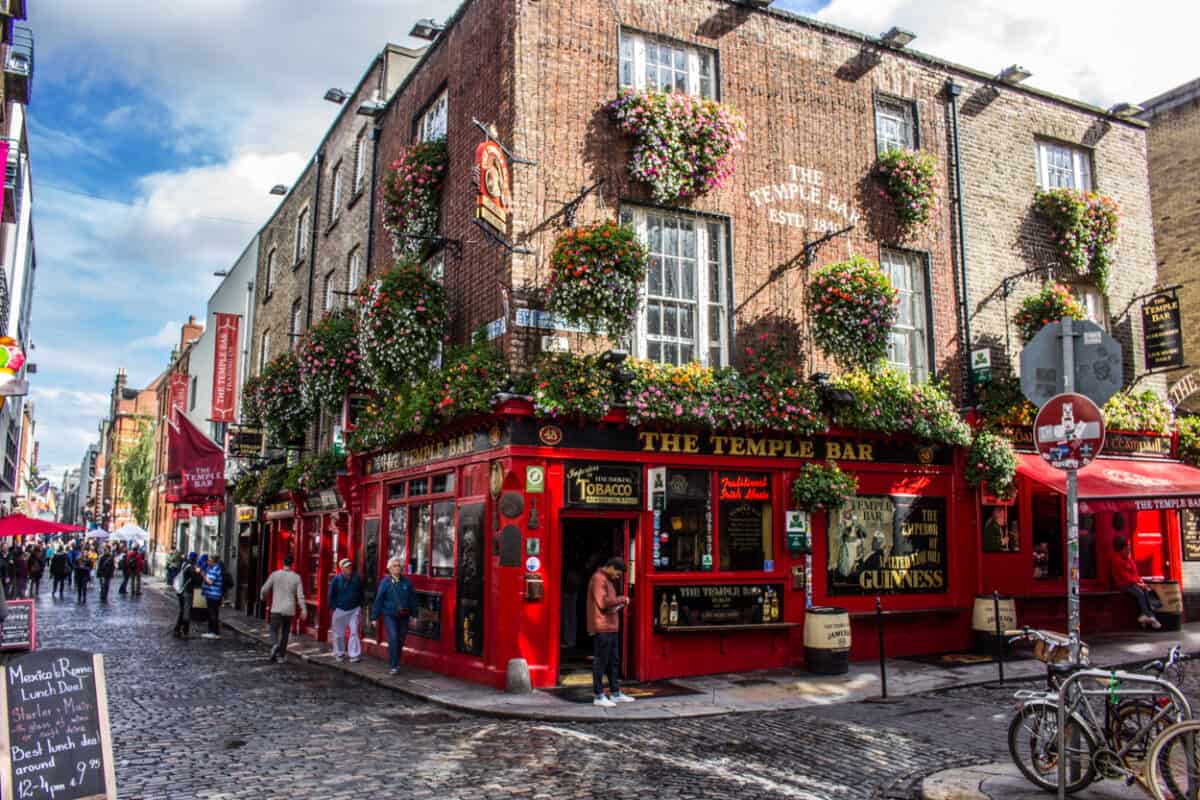 Its capital, Dublin, is also quite safe for a big city, and you should feel free to wander to your heart's content if you take basic safety precautions and exercise common sense. In fact, Dublin is often considered a great city for a first solo trip due to its super-friendly locals, abundance of youth hostels, and vibrant pub scene. 
Top Things to Do in Dublin:
Tour the Guinness Storehouse, or have a few pints of Ireland's most famous brew at a nearby pub in the Temple Bar neighborhood. If whiskey is more your scene, consider a Jameson distillery tour.
Take in campus life at Trinity College Dublin, one of the oldest universities in the world and home to the Book of Kells manuscript, dating back to the 9th century.
Visit Dublin Castle, Christ Church Cathedral, and St. Patrick's Cathedral, all located within walking distance of each other and showcasing the city's astounding history.
Stroll through St. Stephen's Green and shop-til-you-drop on Grafton Street.
Go for a night out to listen to local music. Dublin is world-renowned for its traditional music scene, and the city is packed with talented musicians. 
---
15. Ljubljana, Slovenia
Charming Ljubljana ranks very high for safety on several lists, with crime rates in the city and Slovenia as a whole practically negligible. Indeed, Slovenia ranks seventh on the Global Peace Index, and second in the latest Numbeo Crime Index ranking of safest countries to walk alone at night.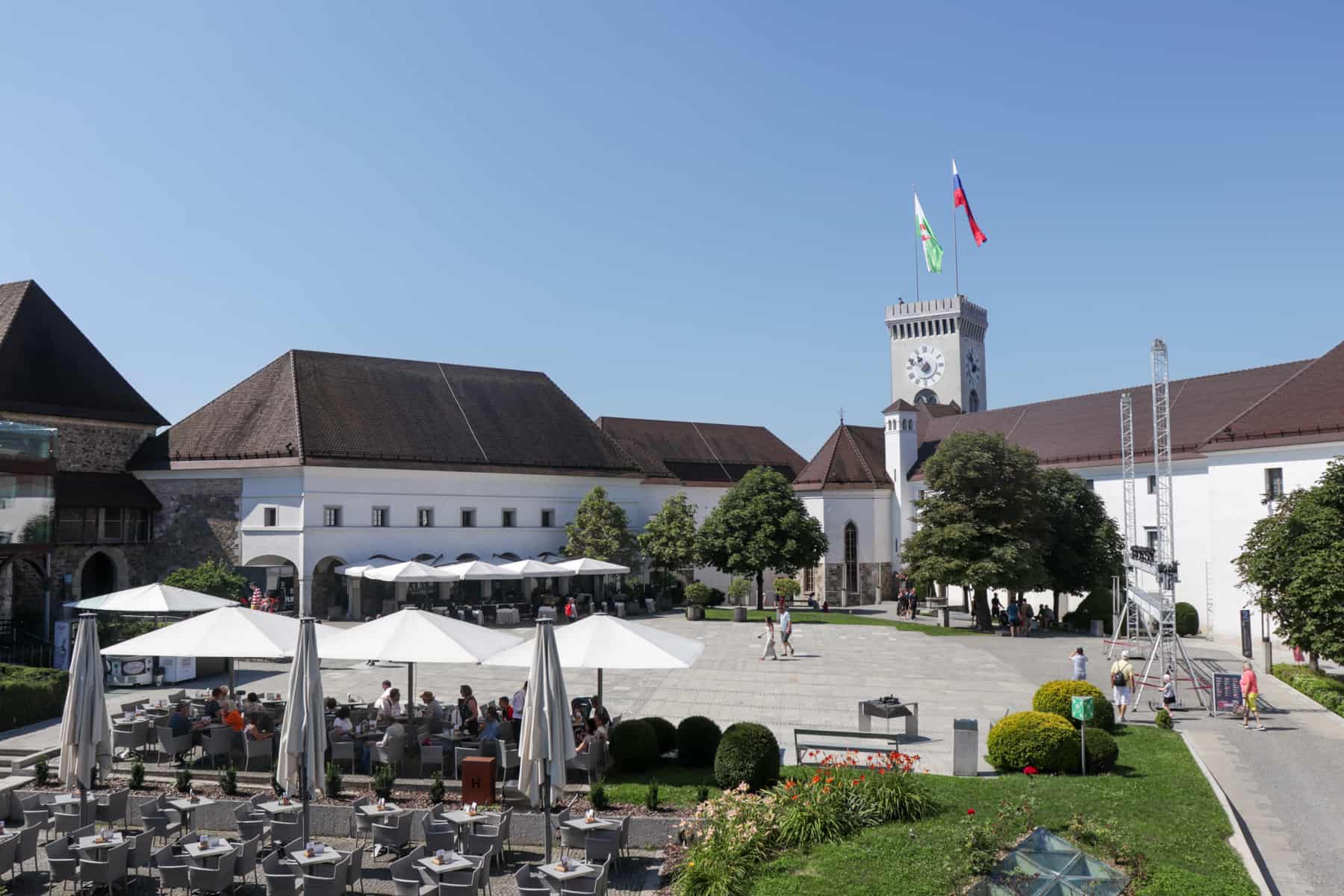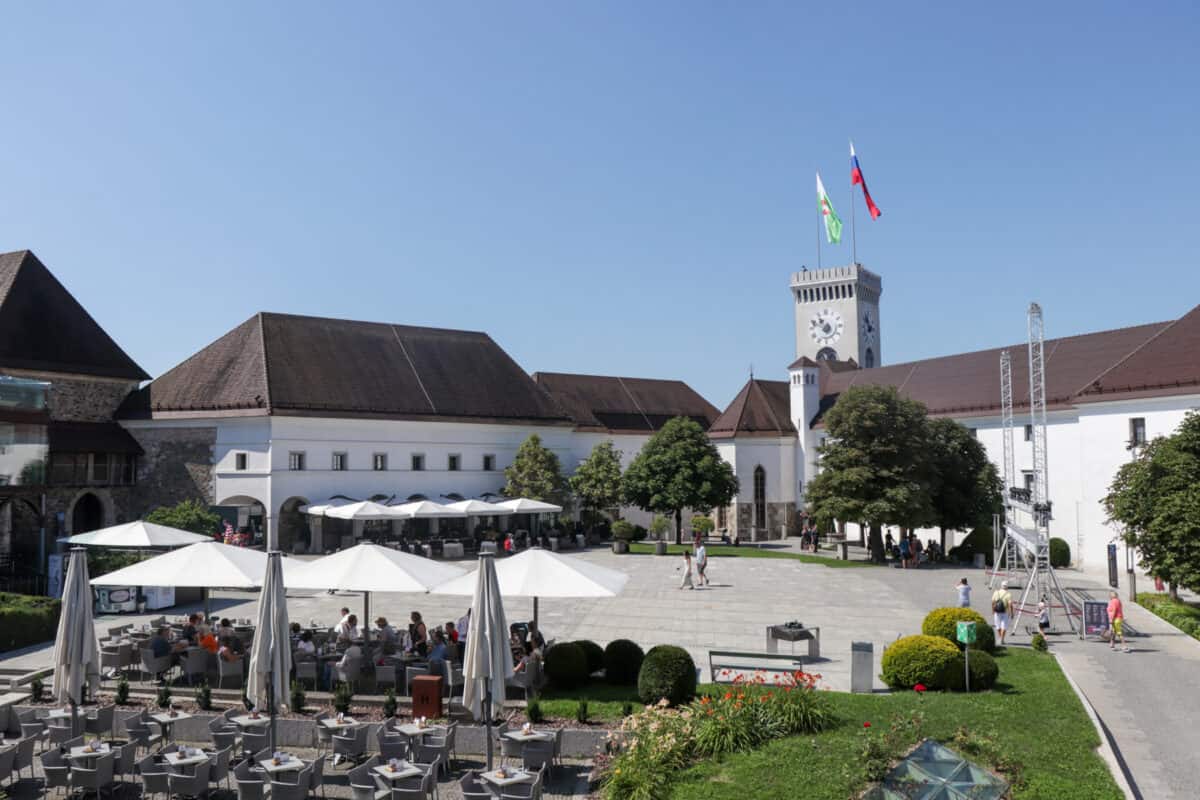 Ljubljana is a compact and walkable city, with few instances of pickpocketing, but overall a very safe place to explore. It is specifically considered a safe place for solo female travelers. 
Top Things to Do in Ljubljana:
The main hub of the city in Prešeren Square is a great place to start your visit. Don't miss the Franciscan Church and the Art Nouveau Triple Bridge nearby.
Right outside the city center, go for a walk, bike ride, or picnic in leafy Tivoli Park.
The hilltop Ljubljana Castle offers stunning views of the city below and has a rich history well worth a tour. 
The Ljubljanica River runs through the heart of the city and is lined with cafés and restaurants perfect to sit and people-watch for a bit.
---
16. Tallinn, Estonia
The crime rate in Estonia as a whole is quite low, ranked 12th in the Numbeo rankings, and the same can be said for the capital Tallinn.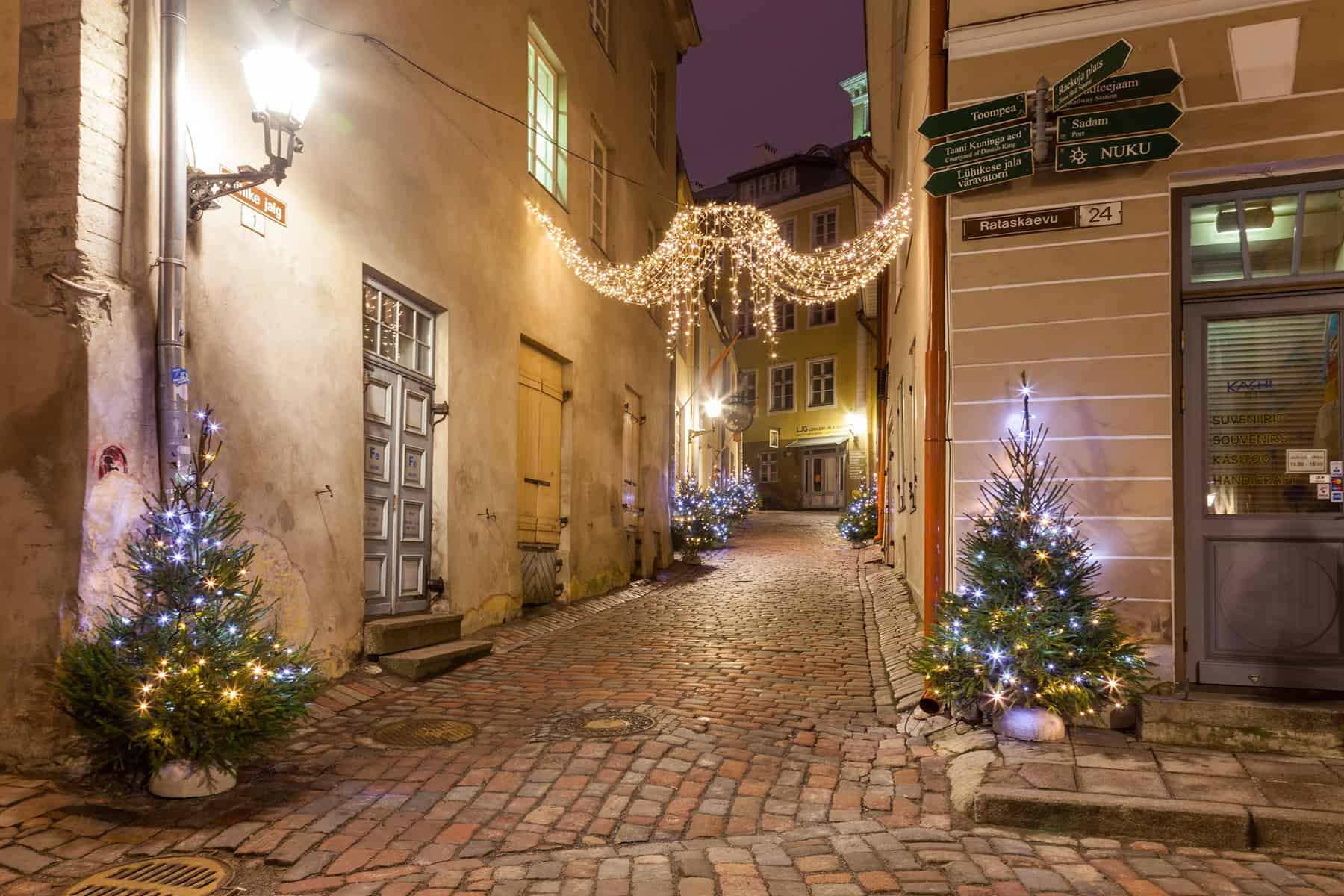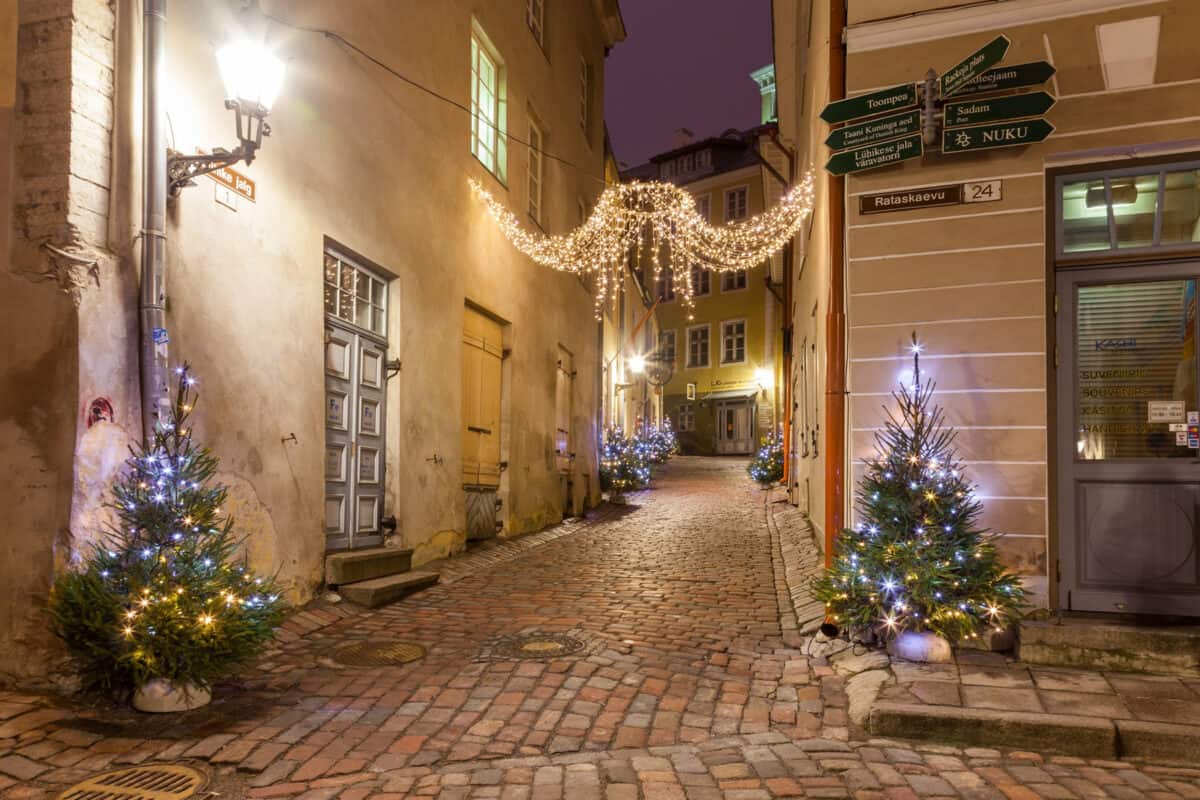 Most visitors have a trouble-free experience, with public demonstrations and violent crime occurring very rarely. But, like in any city, visitors should still take some basic precautions to ensure their safety. 
This is particularly true for pickpocketing, which does happen in bars, nightclubs, and areas in Tallinn's Old Town.
Top Things to Do in Tallinn:
Tallinn's Old Town is a UNESCO World Heritage Site due to its well-preserved medieval buildings. As you walk, keep an eye out for the Town Hall Square, the Nevsky Cathedral, and the Kiek in de Kök, a 15th-century tower.
The majestic Kadriorg Palace was originally built for Russian monarch Peter the Great, and today houses the Estonian Art Museum and gardens. 
For something a bit different, check out the Estonian Open-Air Museum, showcasing traditional rural Estonian life through over 70 preserved historic houses, churches, windmills, and more.
Trek up Toompea Hill to visit Toompea Castle, the oldest castle in Estonia. Tours are free and it's open to the public. 
---
17. Athens, Greece
Similarly to other big cities, Athens has its share of potential pickpockets and scammers, but these are pretty easy to avoid if you keep your wits about you and practice personal safety.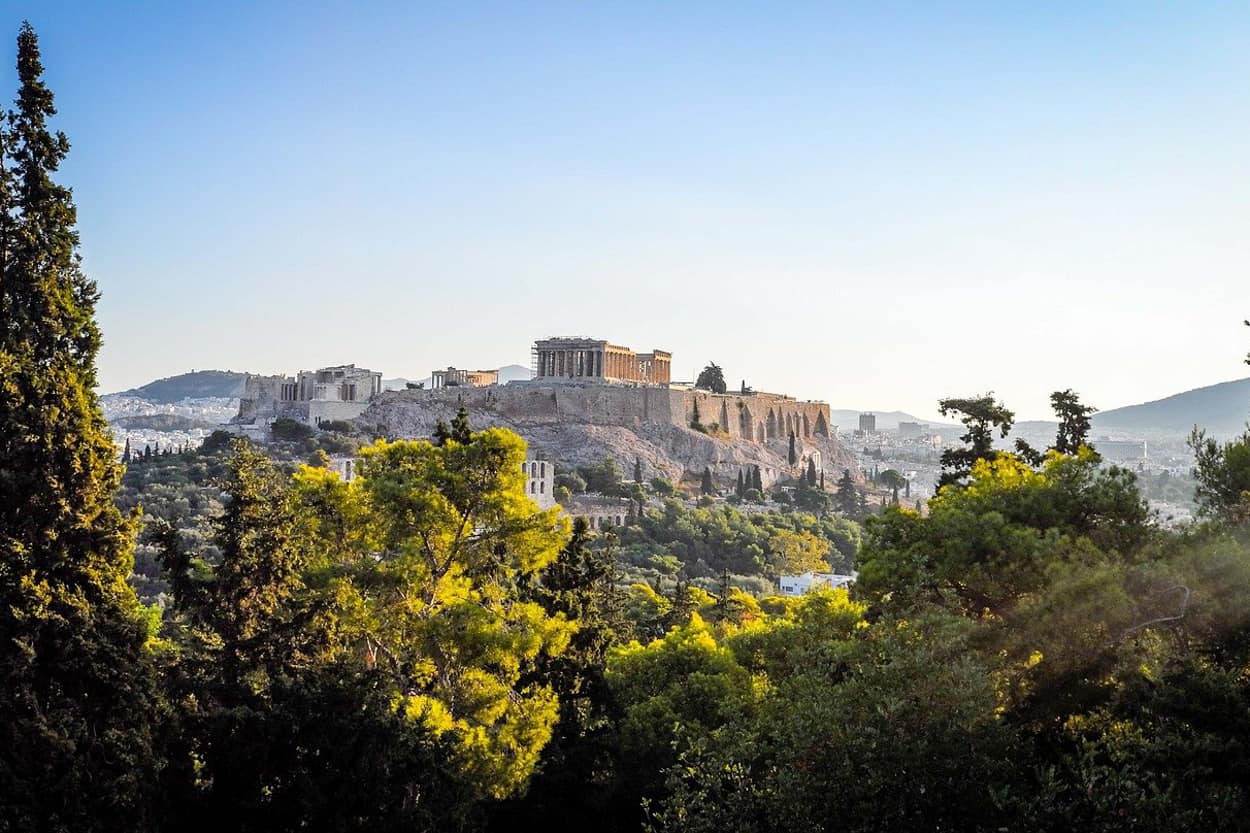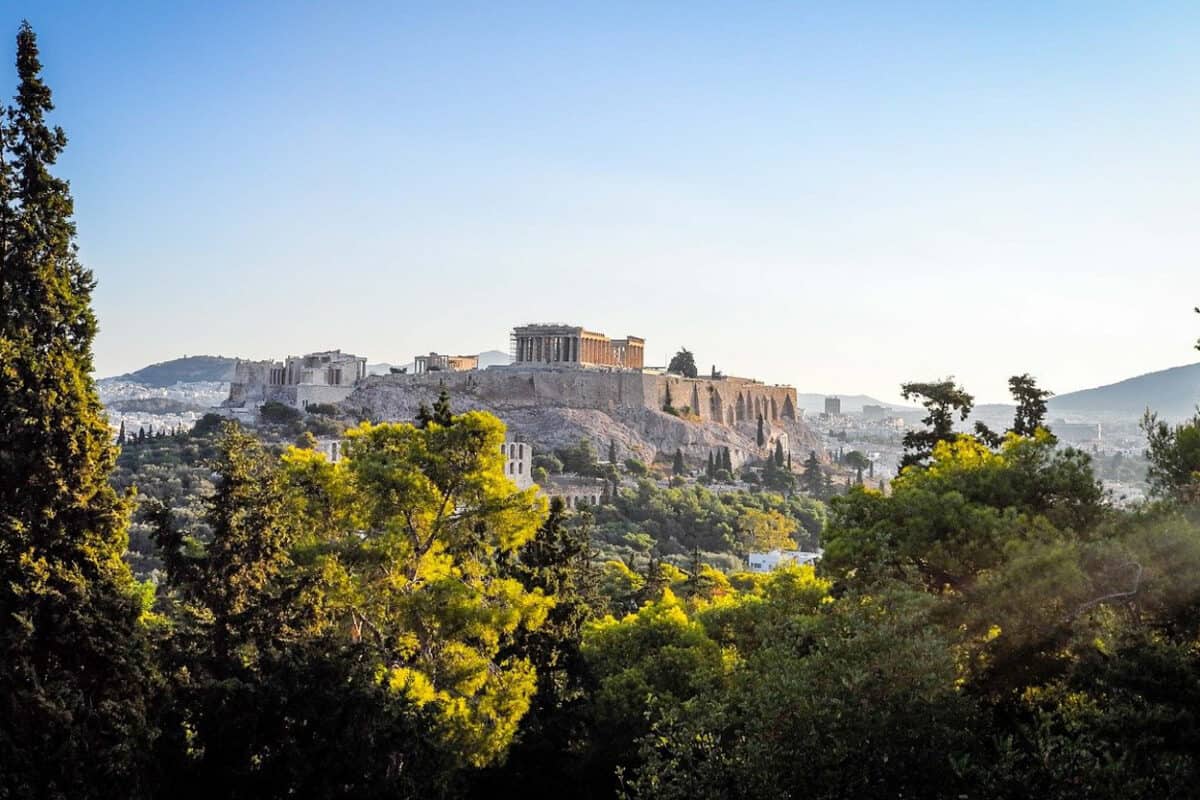 Athens is largely safe to wander around at night, but it's best to avail yourself of its metro system if you're planning to stay out late and avoid wandering around alone. Note that Athens is often ranked the hottest city in Europe in the summertime, so be sure to stay hydrated and cool if you visit in peak season. 
Top Things to Do in Athens:
Visit the astounding Acropolis complex, home to the Parthenon and other ancient structures, together with the Acropolis Museum housing many of its treasures.
At the foot of the Acropolis, explore the charming, historic Plaka neighborhood, perhaps grabbing some fresh loukoumades to snack on. 
Visit other historic sites scattered throughout the city, like the Ancient Agora and Temple of Hephaestus, the Roman Agora, Hadrian's Library, and more.  
Go for a walk through the National Garden, which is green and vibrant year-round. You can also climb or take the cable car up Lycabettus Hill for lovely city views.
---
18. Dubrovnik, Croatia
Known for its tight-knit local community, walkable and compact city center, and small-town, cozy feel, Dubrovnik is a safe city to explore around the clock. In fact, Croatia in general ranks second in all of Europe on the Numbeo rankings, and is particularly safe for walking alone at night.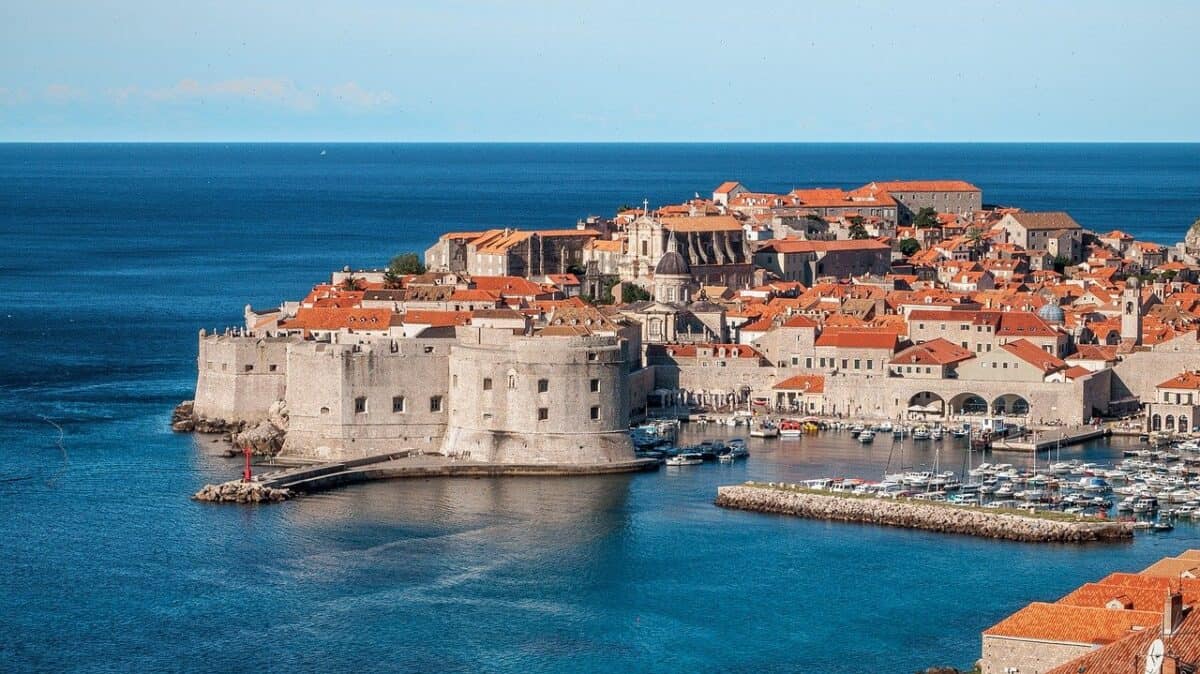 While pickpocketing can occur in crowded areas, Dubrovnik is a great choice for all kinds of visitors, including those traveling solo. 
Top Things to Do in Dubrovnik:
Dubrovnik's ancient city walls are an iconic landmark with gorgeous views of the city and the sea, explorable via tours or on your own. The city's Old Town is a UNESCO World Heritage Site and is arguably one of Europe's best. 
Speaking of tours, Game of Thrones fans may recognize the city as the filming site of the Red Keep, the Walk of Shame, and the House of the Undying, and there are lots of cool tours available to walk you through. 
A cable car up to Mount Srd offers great panoramic views of the city and the surrounding countryside.
---
19. Oradea, Romania 
Oradea, located near the Hungarian border, is often ranked among Romania's top cities for residents and visitors alike. For residents, it has a high standard of living and top rankings for personal safety and is considered a hub for many international companies.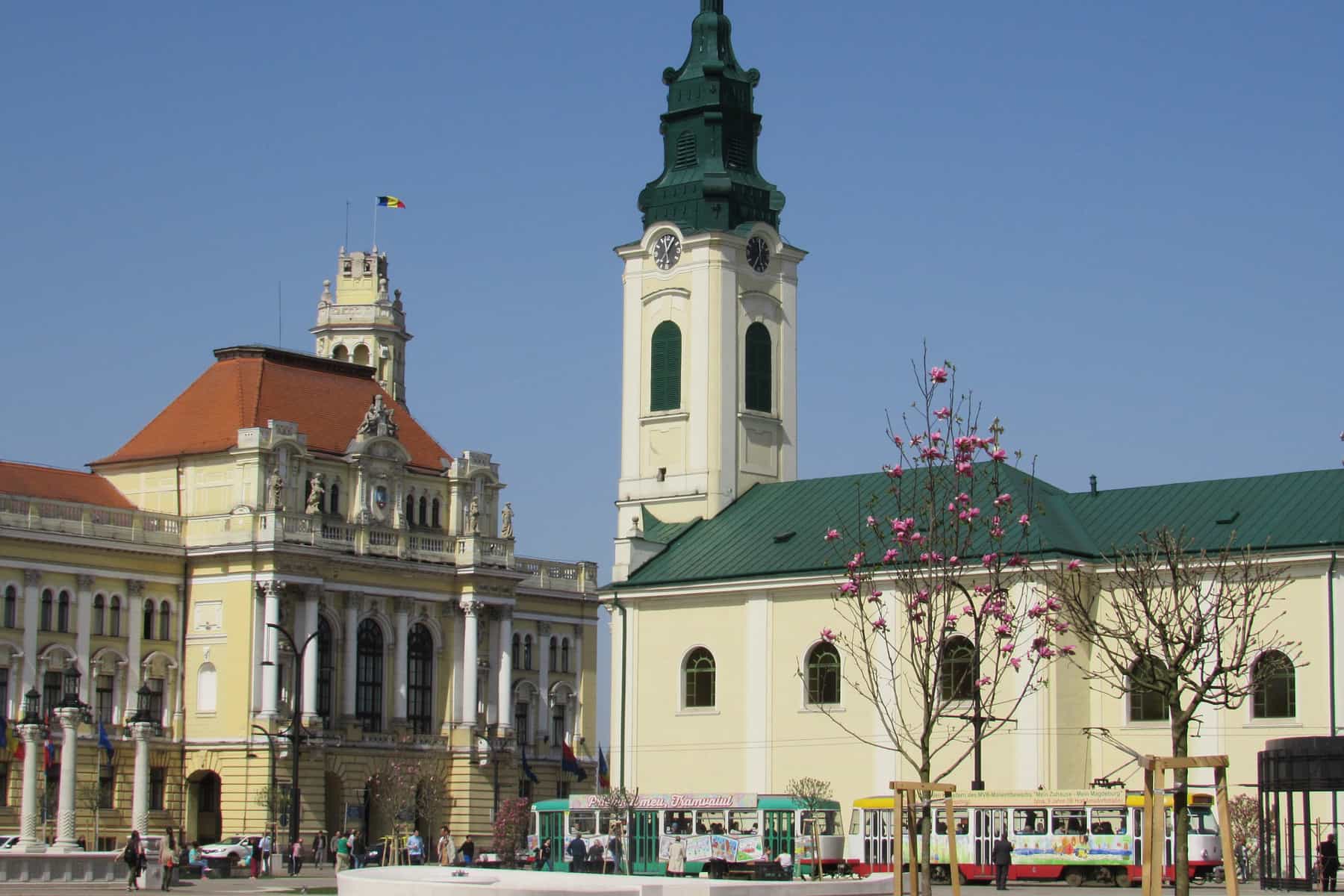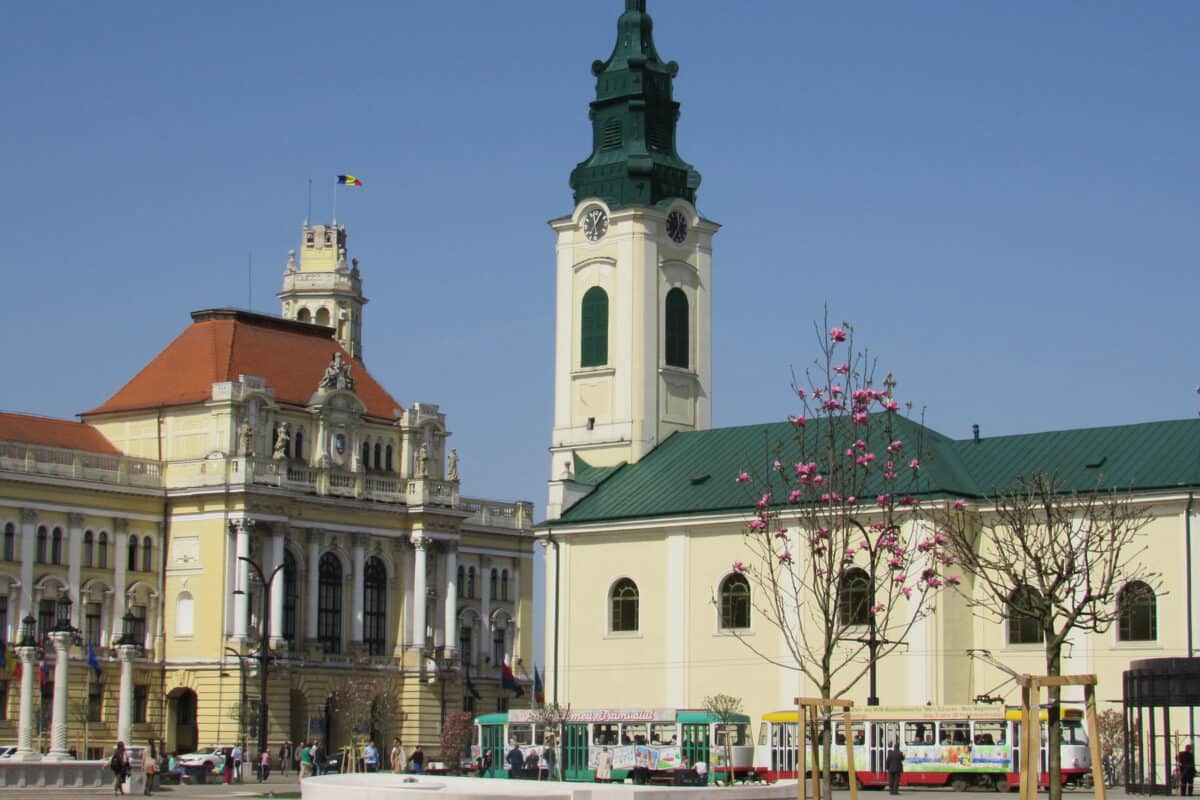 For visitors, the city is quite a well-kept secret – eminently safe and packed with gorgeous architecture, great cuisine, and just a few tourists. 
Top Things to Do in Oradea:
Oradea is known for its thermal baths, offering relaxing treatments and activities in warm, mineral-rich waters – perfect for a splurge.
The Secession-style Black Eagle Palace not only has a cool name but also houses lots of shops and boutiques under a beautiful glass roof. 
Speaking of cool names, the Biserica cu Lună (Moon Church) is a Romanian Orthodox church built in the Baroque style, well worth a visit.
---
20. Ghent, Belgium
Charming Ghent is a mid-sized city in the Flanders region of Belgium and has been ranked the safest city in the country by numerous publications and resources, including Travel Safe. The risk of anything more violent than pickpocketing is very low, and the city has a friendly and welcoming vibe.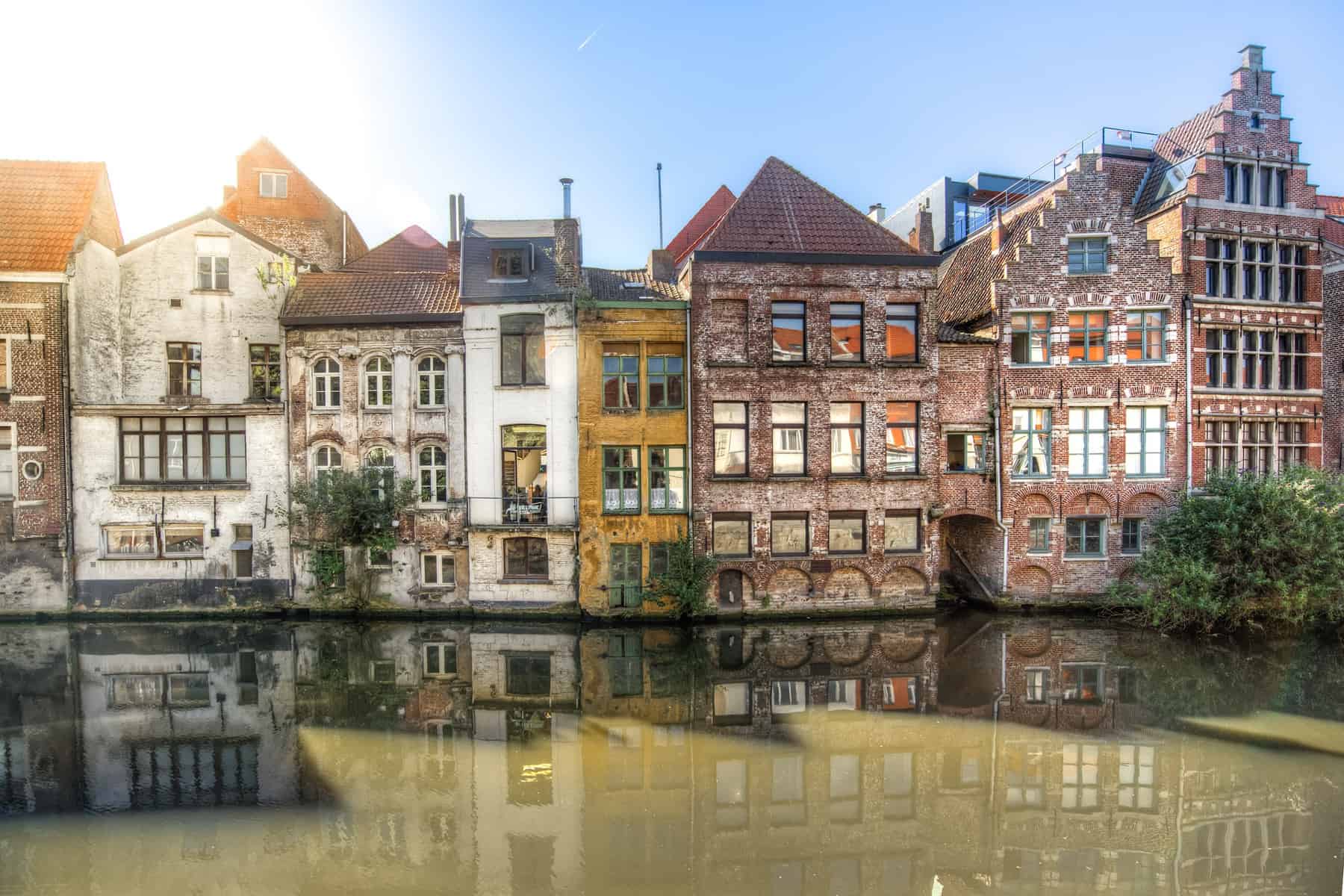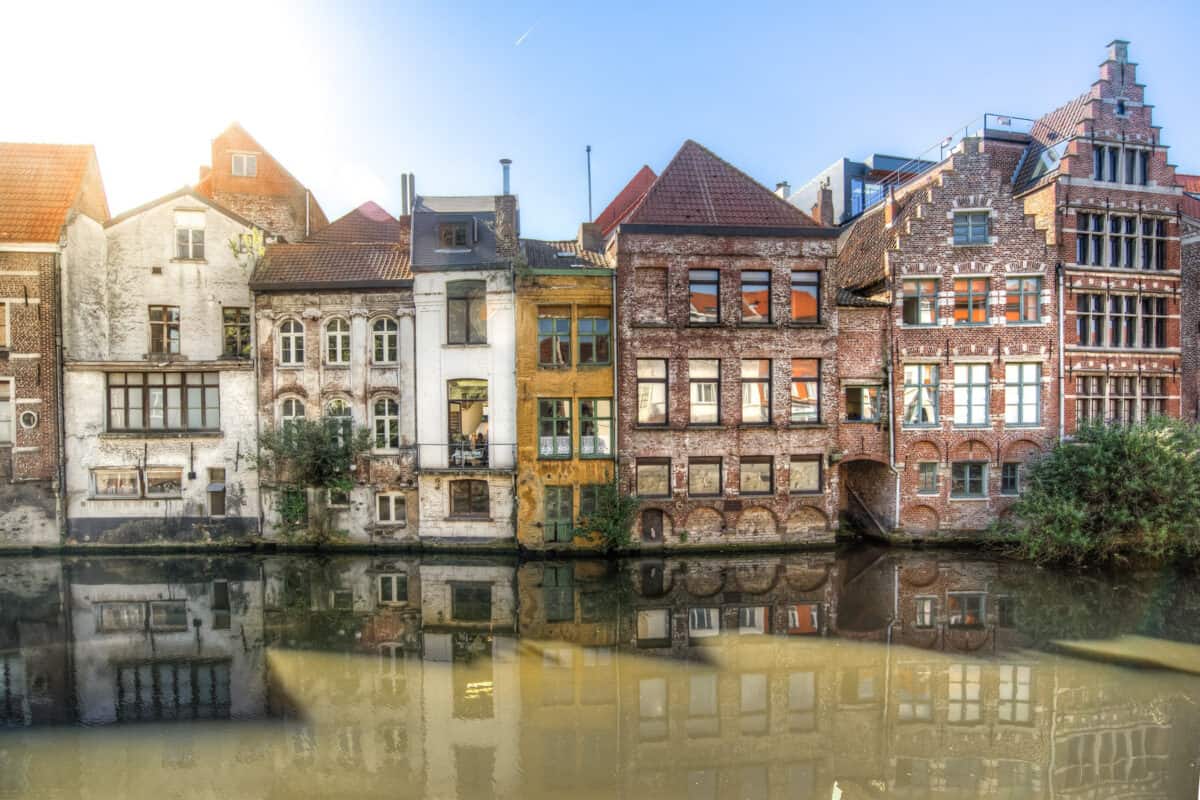 Note that there is an ongoing threat of terrorism in Belgium as a whole, but Ghent is at lower risk than other areas. Nevertheless, it's a good idea to pay attention to your surroundings in tourist or shopping areas, or if attending sporting or music events with large crowds.
Top Things to Do in Ghent:
The medieval Gravensteen Castle is the city's best-known landmark, well worth an audio tour of the interior.
The historic city center of Ghent is a UNESCO World Heritage Site home to many stunning period buildings, such as the St. Bavo's Cathedral and the Belfry. 
For something more modern, explore the city's ample street art, or go shopping along Ghent's pedestrian-friendly streets, the largest pedestrian shopping area in Belgium. 
---
21. Reykjavík, Iceland
Iceland tops the Global Peace Index for its extremely high quality of life, thanks to ultra-low criminality and conflict in society, leading to a peaceful and calm way of life for residents and visitors alike.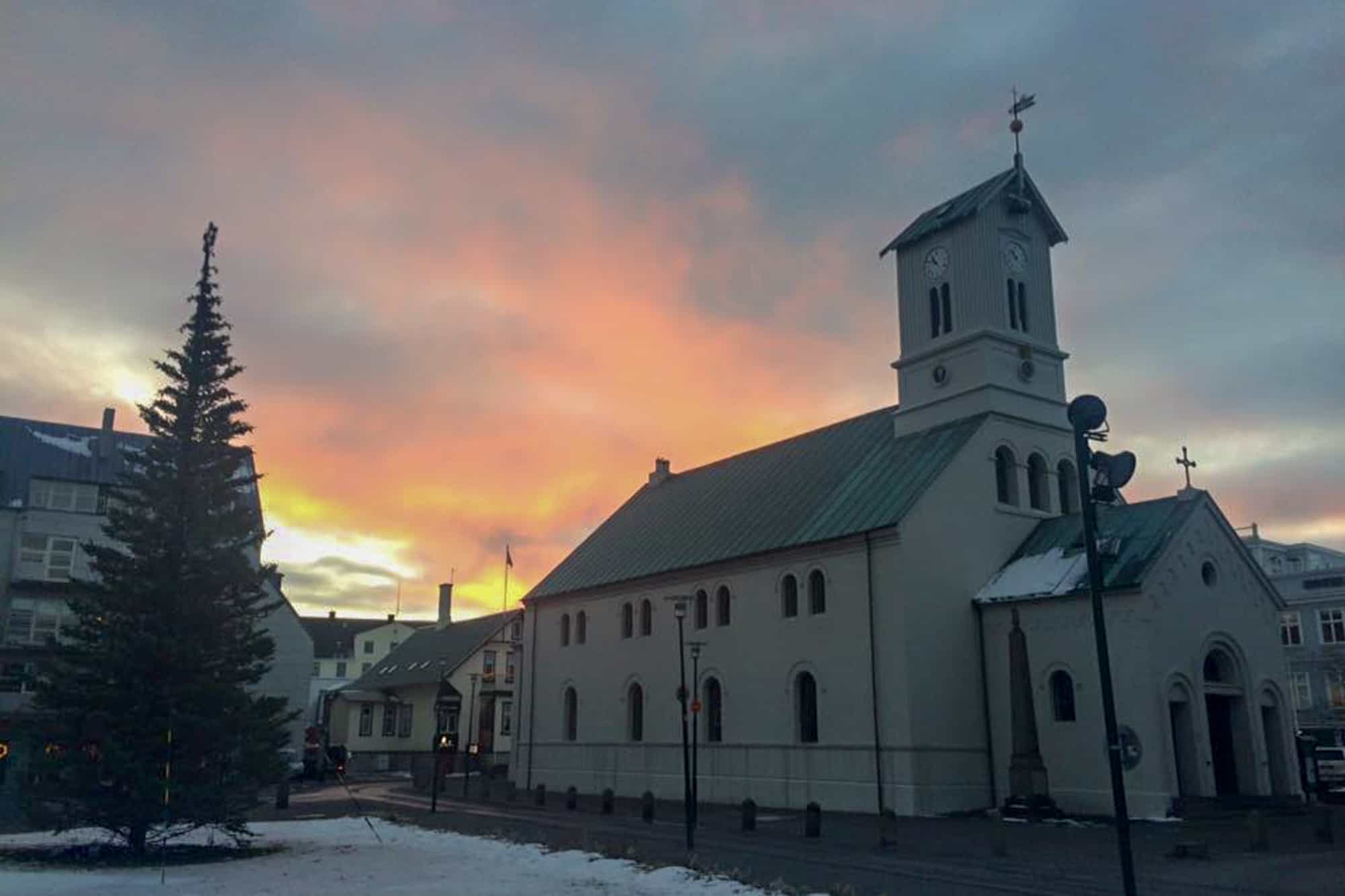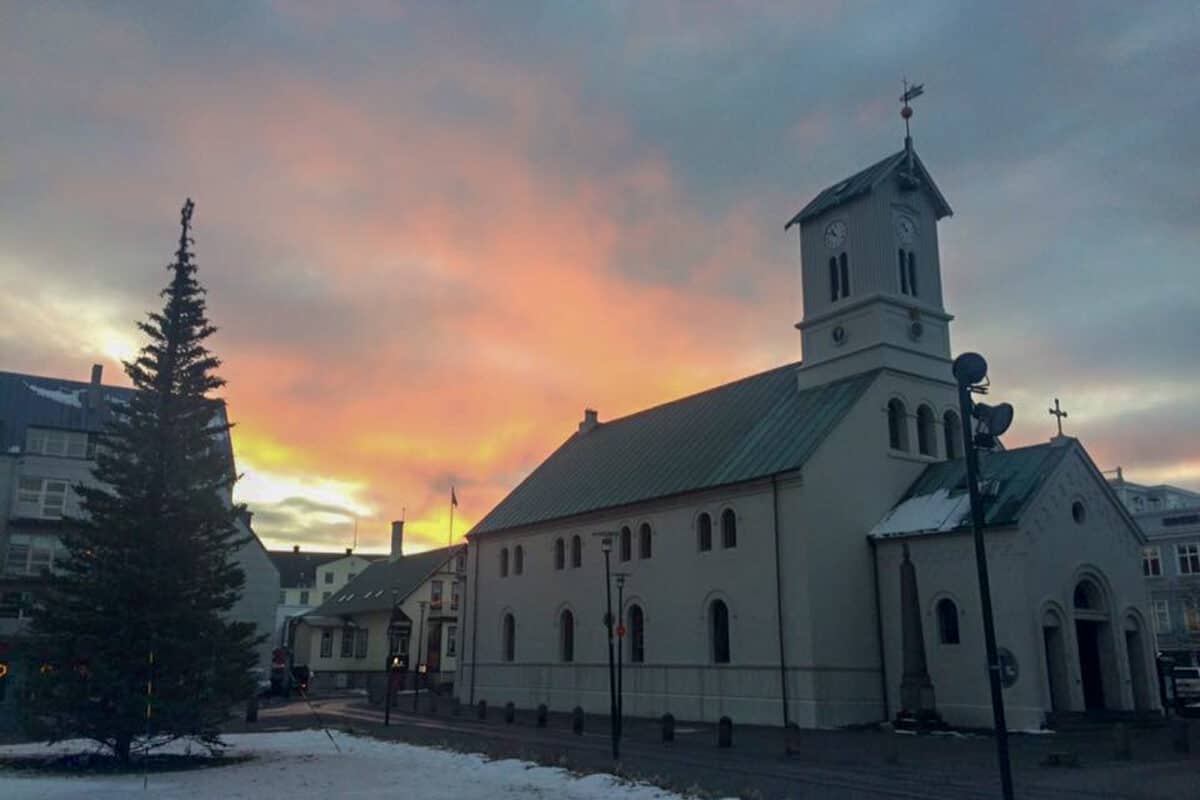 Its cosmopolitan and quintessentially-Nordic capital Reykjavík is a great place to spend a few days, though those venturing further afield should be wary of weather conditions, which can be fickle. Consider renting a car with 4WD and always listen to national guidance regarding weather.  
Top Things to Do in Reykjavík:
Stroll along Laugavegur Street, the main street of Reykjavík, visiting Hallgrímskirkja Church, Einar Jonsson Sculpture Park, Tjörnin Pond, and City Hall.
Go for a nice soak at the Blue Lagoon, a geothermal spa renowned for its healing properties, located near the airport. 
Visit the Harpa Concert Hall, either for a guided tour or a performance by Iceland's national opera and symphony orchestra.
---
This list of safest countries in Europe will go a long way in helping you have a trouble-free visit to the continent. While travel is not without its risks, taking personal safety precautions to avoid crimes of convenience, as well as awareness of common scams, will give you a lot of peace of mind as you get ready to go. 
As this guide has shown, Europe is bursting with activities and options – where will you go next?