Choosing what to pack for Europe can make or break your trip. Pack too much and you'll be frustrated dragging around stuff you never use. But if your packing list is too short, you may find yourself spending a ton of money on things you could've just brought from home! 
So, if you're tired of working out exactly what should be in your backpack, we've got you. This list of travel essentials for Europe will help guide you on your next trip!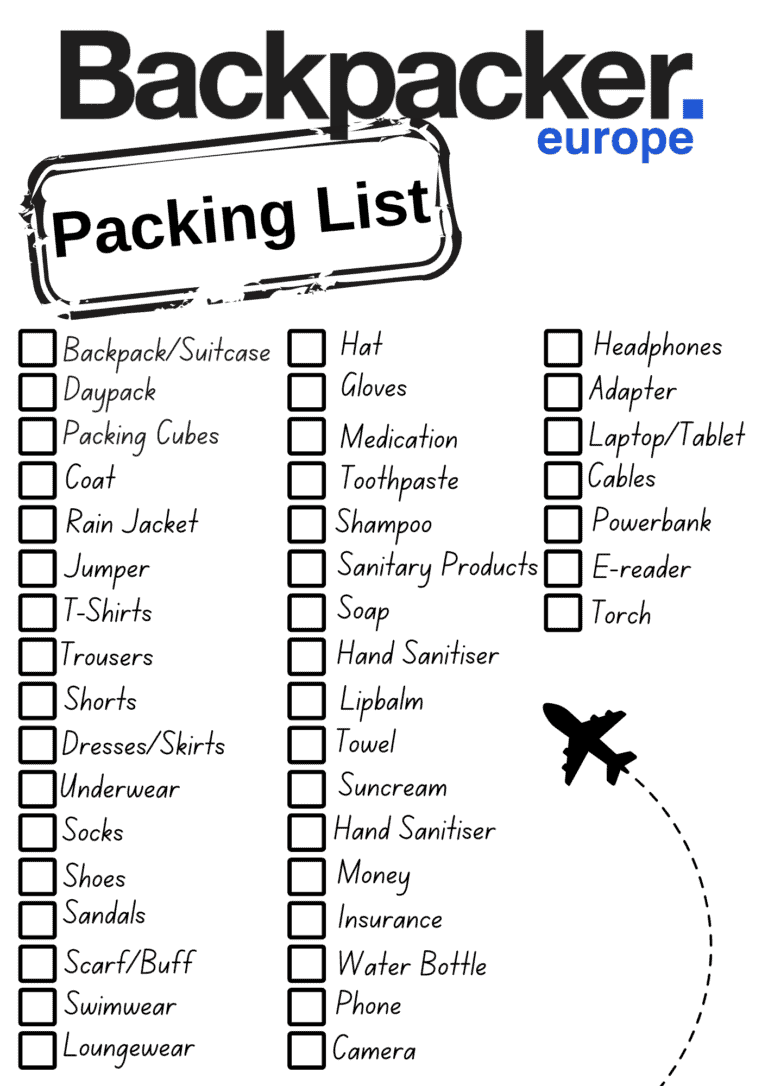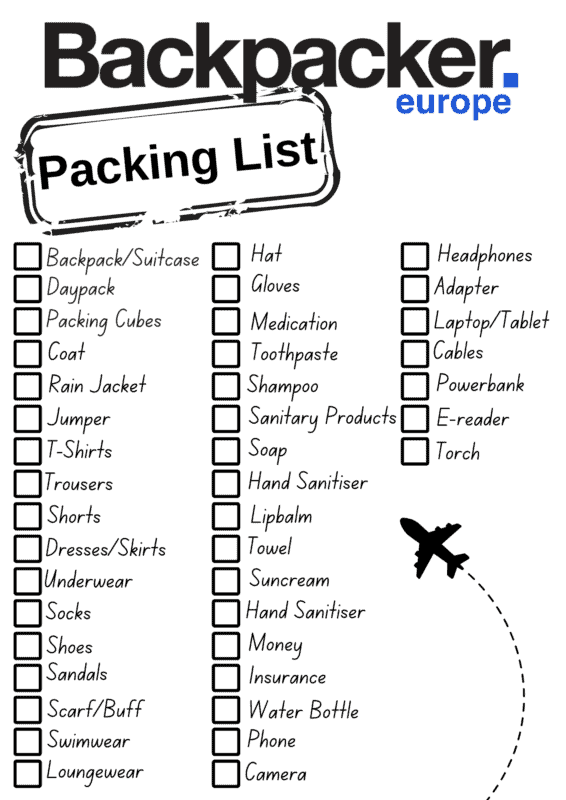 ---
Read More: (Links open in a new tab)
---
Ultimate Packing List for Europe
Luggage for Europe
Backpack or Suitcase
Before planning what to take to Europe, you need to work out how you're going to take it. While we here at Europe Backpacker are big fans of travelling with a backpack, the suitcase vs backpack debate is always whispering away in the background. 
Outside historic centres, streets in Europe tend to be smooth and there aren't that many locations that involve getting too far off the beaten track to reach your accommodation – so suitcases are more than suitable for most trips. However, if you're travelling for more than a couple of weeks – or plan on moving between locations a few times – backpacks tend to be easier.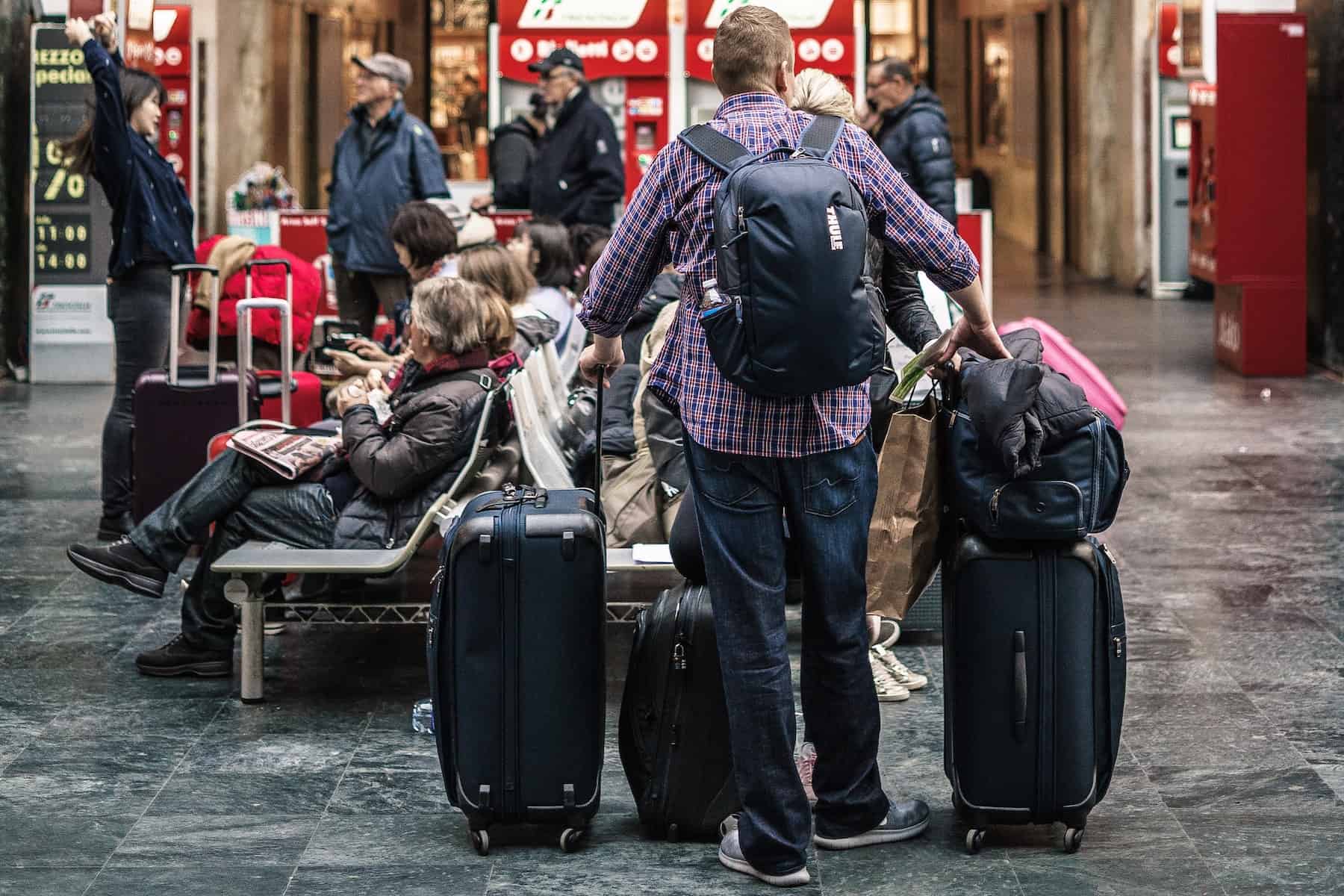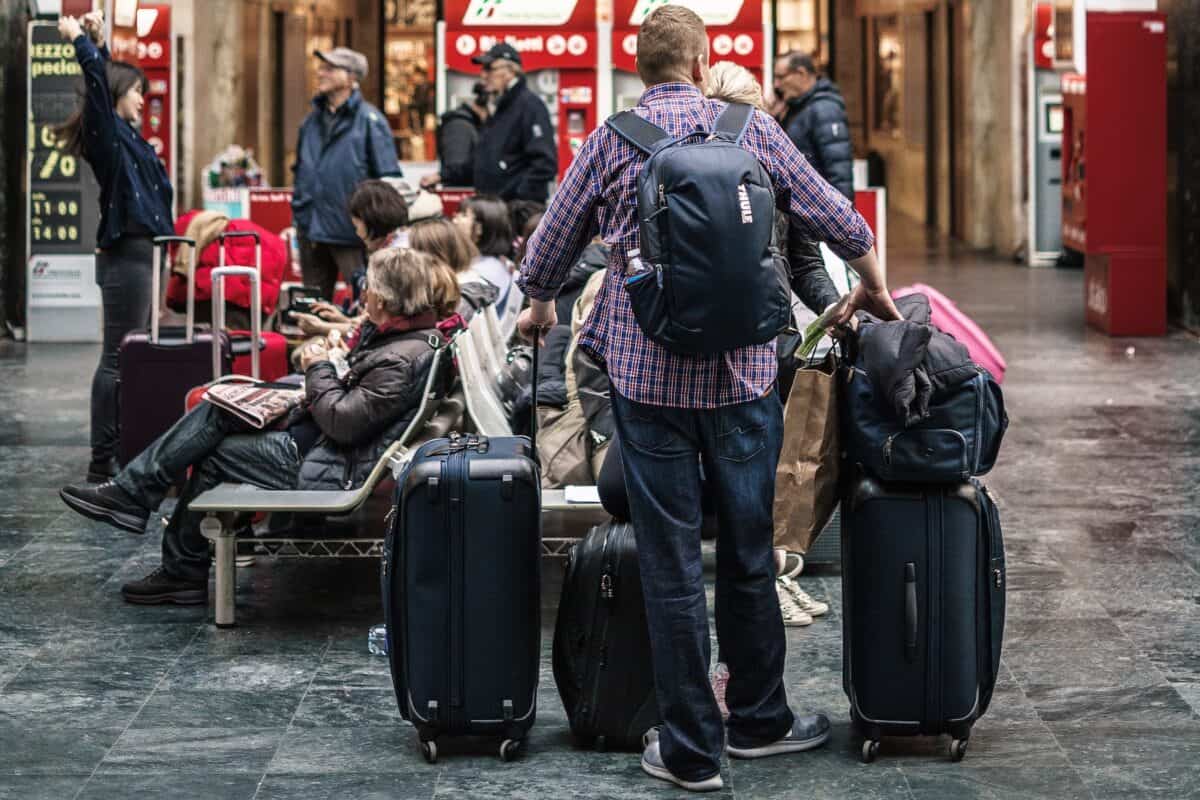 For light-packing travellers, a 40-litre backpack is ideal. They can usually be taken as carry-on bags and due to their smaller size, are easy to take on public transport in Europe. But if you like more home comforts as you travel, you'll want something bigger. At the end of the day, choosing the right size backpack is personal preference, don't let anyone decide for you!
Some travellers to Europe will opt for a duffel bag. Sitting somewhere between backpacks and suitcases, duffel bags are easy to pack and manoeuvre but aren't as comfortable as backpacks and are harder to transport across long distances than suitcases – especially if they're heavy!
Regardless of what we think the best luggage for Europe is, if you strongly prefer one option over another, go with that! 
Packing Cubes
It doesn't matter which luggage option you pick, you're likely to want some semblance of organisation within it. Packing cubes to the rescue! They allow you to keep your stuff organised and easy to find in your bag. They make packing easier and some can even compress soft items like clothing, to maximise space within your luggage! 
Daypack
Whether you use a backpack, duffel bag or suitcase, include a daypack in your packing list for Europe! Daypacks allow you to carry your day-to-day essentials as you explore your new surroundings! 
If you're tight on space or don't want to carry an extra backpack on the plane, consider a packable daypack. These pack down super small and can be stuffed into your main luggage until you need them!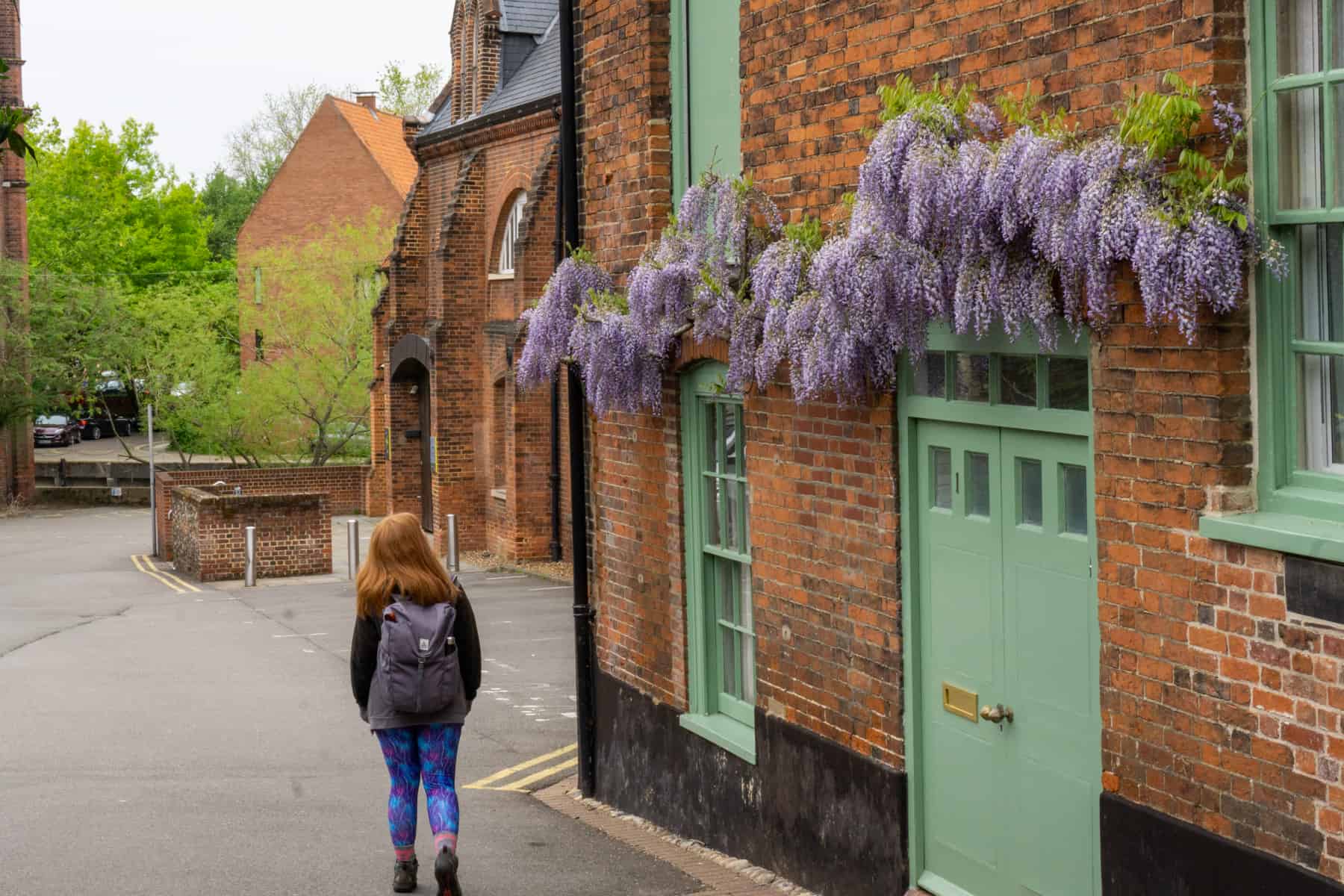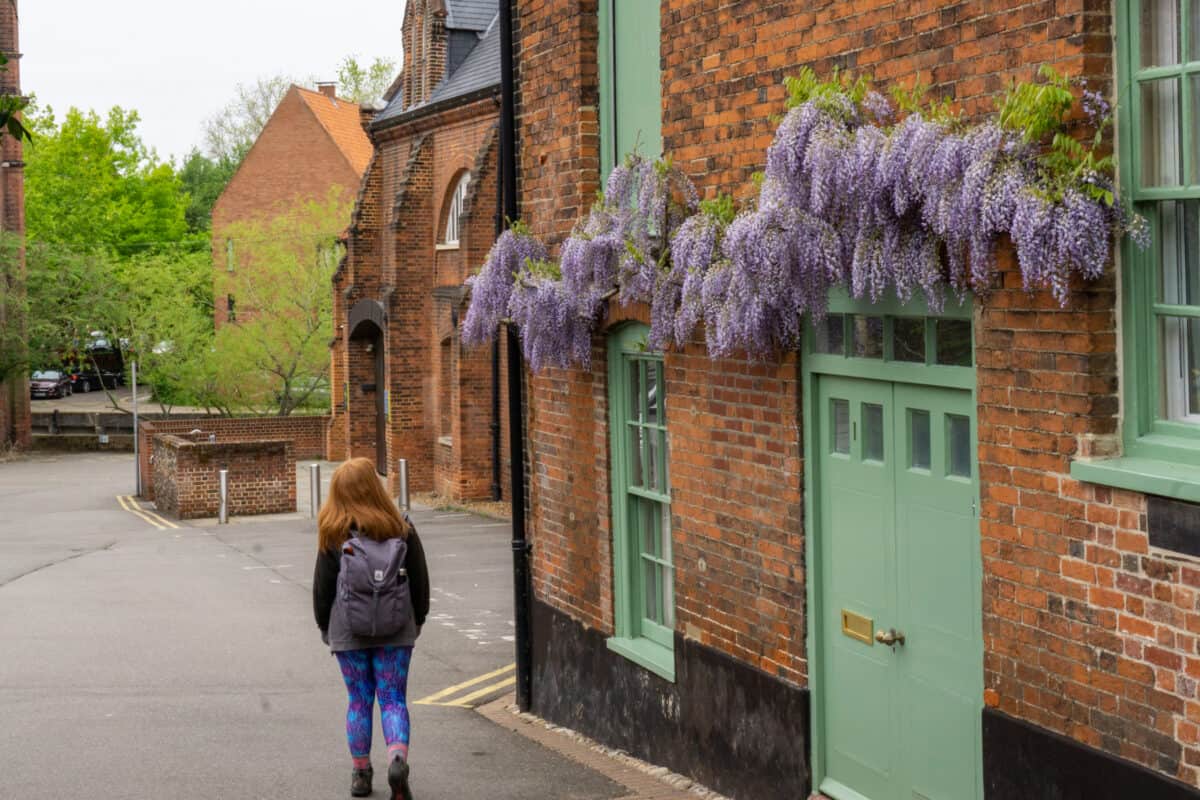 ---
Clothes to Bring to Europe
Tops
Jacket – Unless you're travelling to Southern Europe in the middle of summer, a packable jacket is a great idea for any European packing list. They're lightweight, don't take up much room and will keep you warm on chilly evenings or cool days. 
Rain Jacket – No matter when you choose to visit Europe, bring a packable rain jacket just in case. You never know when a freak downpour could catch you out. Plus, rain jackets offer excellent wind protection if it's a bit too breezy for you!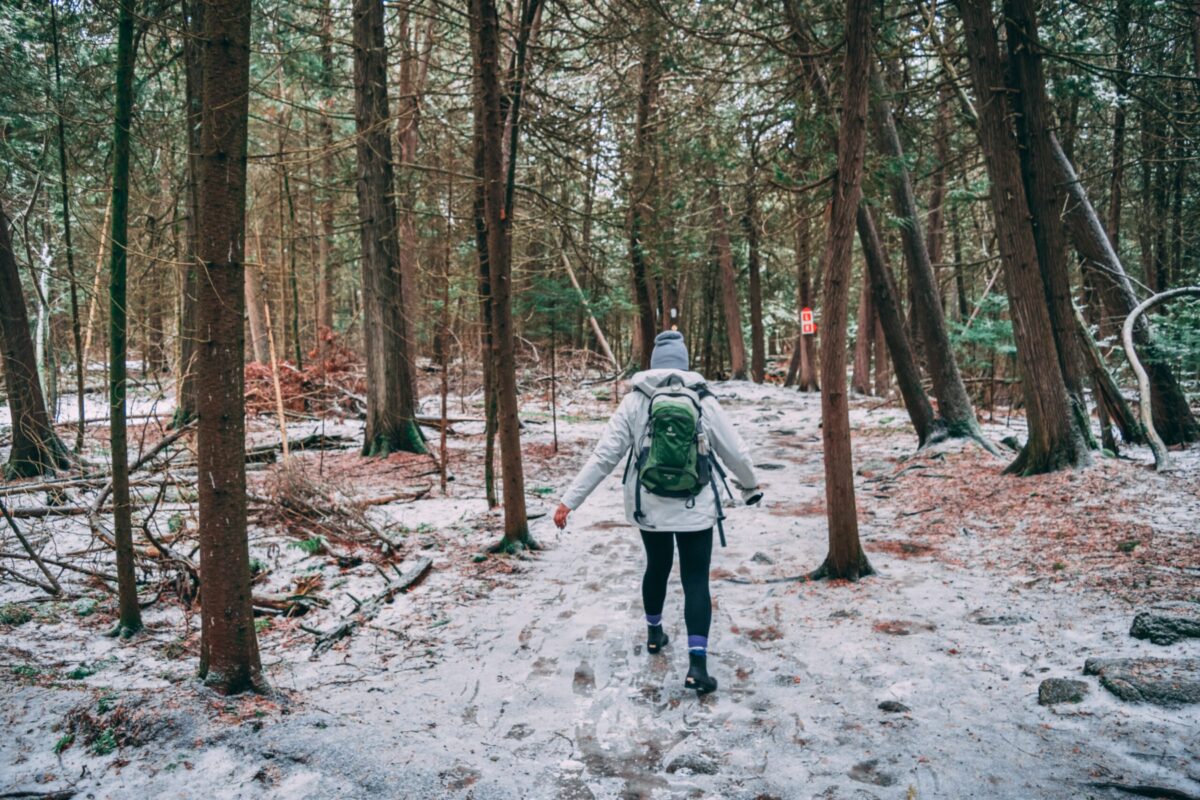 Jumper – Even if you travel during summer, a thin, lightweight jumper will offer insulation on cool days. If you're travelling in the winter, you'll want a couple of thicker (but not too thick) jumpers that you can wear with other insulation layers!
T-shirts/Vests – No matter the time of year you travel to Europe, there should always be a few t-shirts in your bag. They're the ultimate multipurpose clothing item! 4-5 different tops is the ideal number but enough for a week is recommended (note: it doesn't have to be a clean top every day)! If it's going to be hot, consider replacing a t-shirt or two with vests or tank tops. Likewise, if it's going to be cold, long-sleeved t-shirts will be a welcome addition. 
Bottoms
Trousers – Jeans, travel pants or leggings, no matter how you choose to cover your legs, it's worth packing at least one pair of semi-formal trousers. For men, a good pair of jeans or dark travel pants will do the job. For women, dark leggings, jeans or travel pants are perfect. In the winter they'll keep you warm and you may want a few pairs! Long, semi-formal pants also mean you can get into classy clubs or restaurants without worrying about a dress code!
Shorts – Especially important in the summer, shorts help keep you cool while exploring or hanging out at the beach. If you're travelling in colder climates, shorts aren't so important but having a lightweight pair is always a good idea – even if they're just for hanging out at your accommodation while you wait for your laundry! 
Dresses/skirts – If you'd rather wear a dress or skirt than trousers, pack them instead! Dresses and skirts are excellent for summer in Europe as they're breathable and offer protection from the sun! They can be worn to the beach, in nice bars and restaurants or even for just chilling out at your accommodation! 
Underwear
Pants – I don't need to know how many pairs of pants you usually wear in a week! If you plan to do laundry as you travel, a week's worth is a good estimate. But if you don't, plan for the length of your trip!
Bras – A couple of comfy day bras plus at least a sports bra is recommended. 
Socks – Again, a week's worth of socks is a good estimate. Include at least one merino wool pair if you are planning on tackling any of Europe's best hikes! If most of your trip will be around the pool or at the beach, you may not need a new pair of socks every day. Remember, the more time you spend barefoot, the fewer socks you need to carry! 
Loungewear/Pyjamas
Comfy Clothes – Sometimes you just want your PJs to snuggle down in for the day. If you've not already planned a set of comfy clothes for sleeping or relaxing in, now's the time to include them! 
Swim Gear
Swimming Gear – For men, this is as simple as a few pairs of board shorts, swimming trunks or god forbid, budgie smugglers. For women, a few bikinis or swimsuits will be plenty for a summer trip to Europe. Even if you're on a winter trip, be sure to check whether your accommodation has a hot tub or spa before taking the swimming gear out of your bag!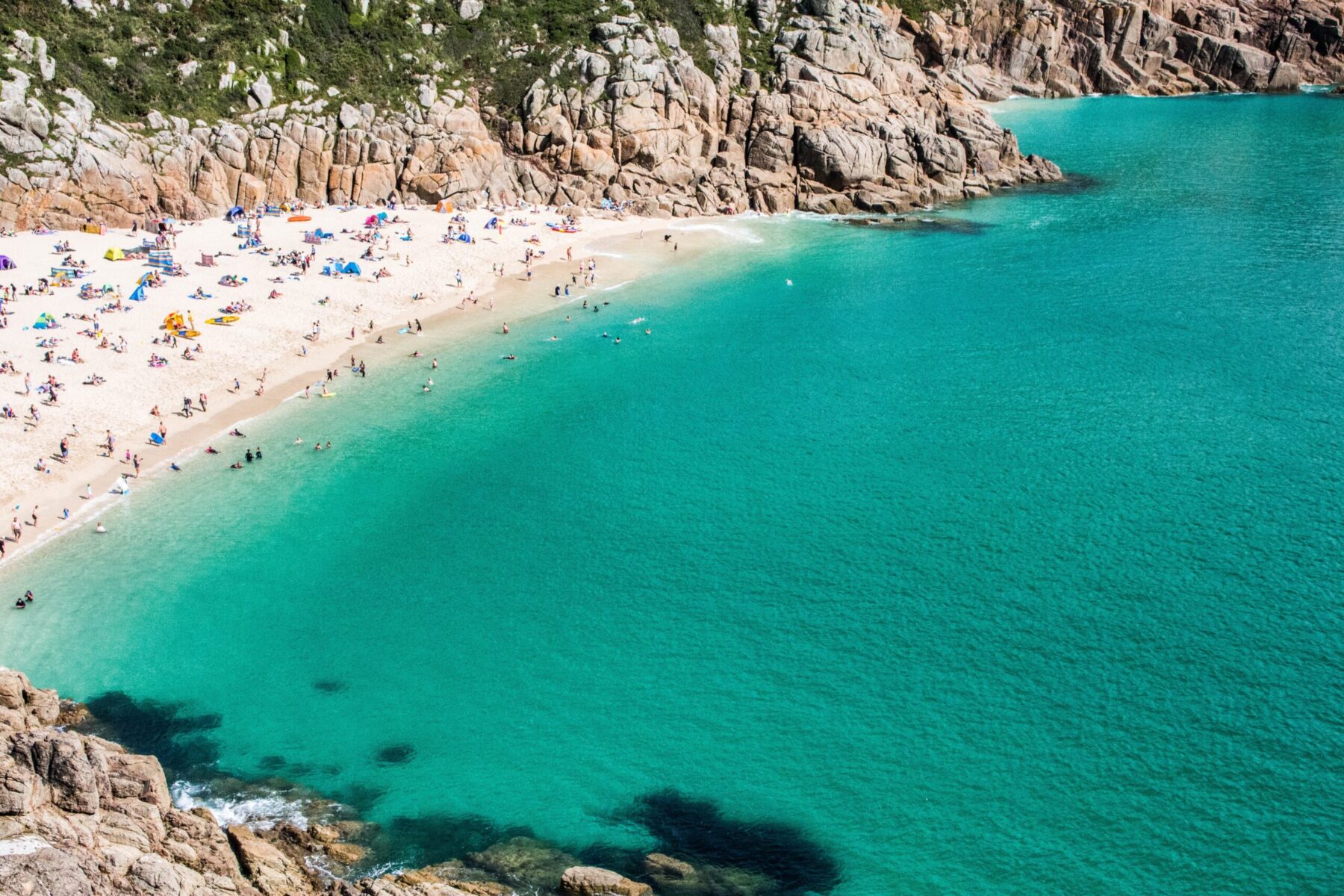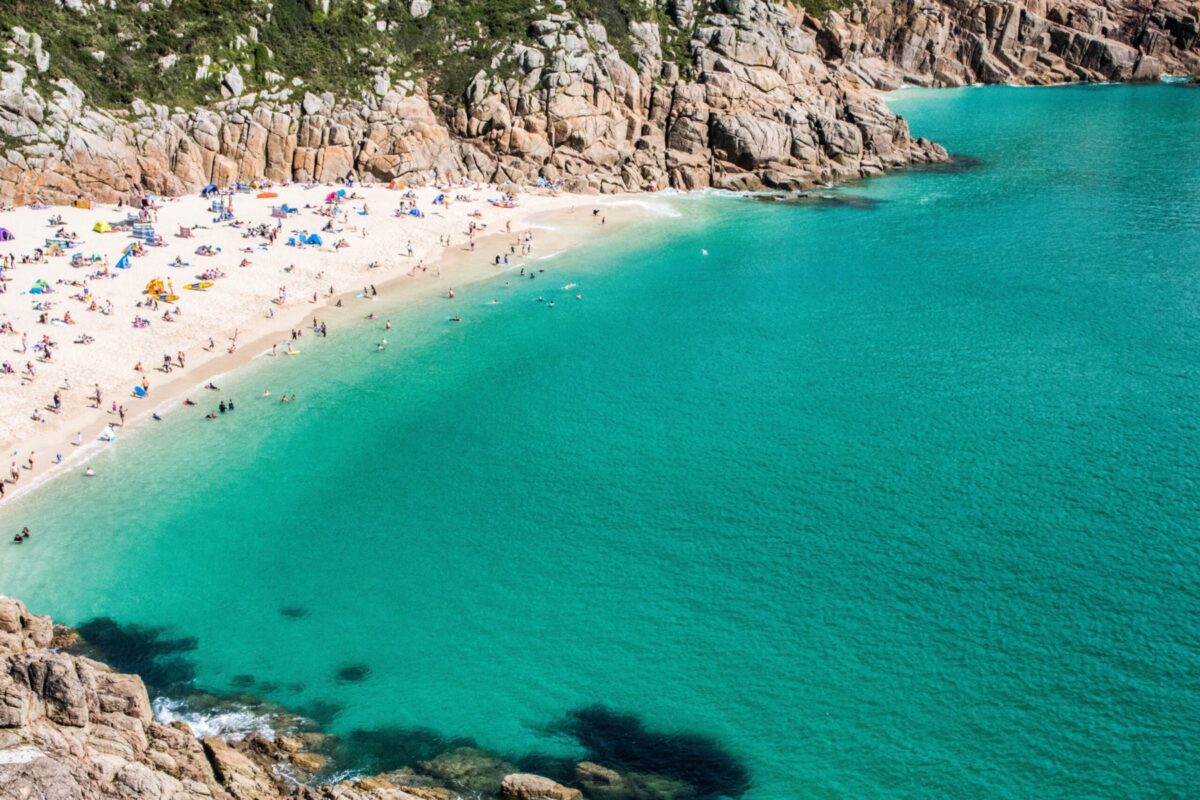 ---
Footwear for Europe
Shoes – Choosing travel shoes for Europe is relatively simple. Unless you're doing a lot of proper hiking, a comfy pair of sneakers or walking shoes will more than suffice. If you're travelling somewhere cold, wet or snowy, consider waterproof shoes for added protection against the elements. Black or dark-coloured shoes are best as they can pass as semi-formal if required. One pair of closed-toe shoes is usually enough for most trips to Europe! However, if you're tackling some proper hikes, you might want to consider a pair of hiking boots or rugged hiking shoes.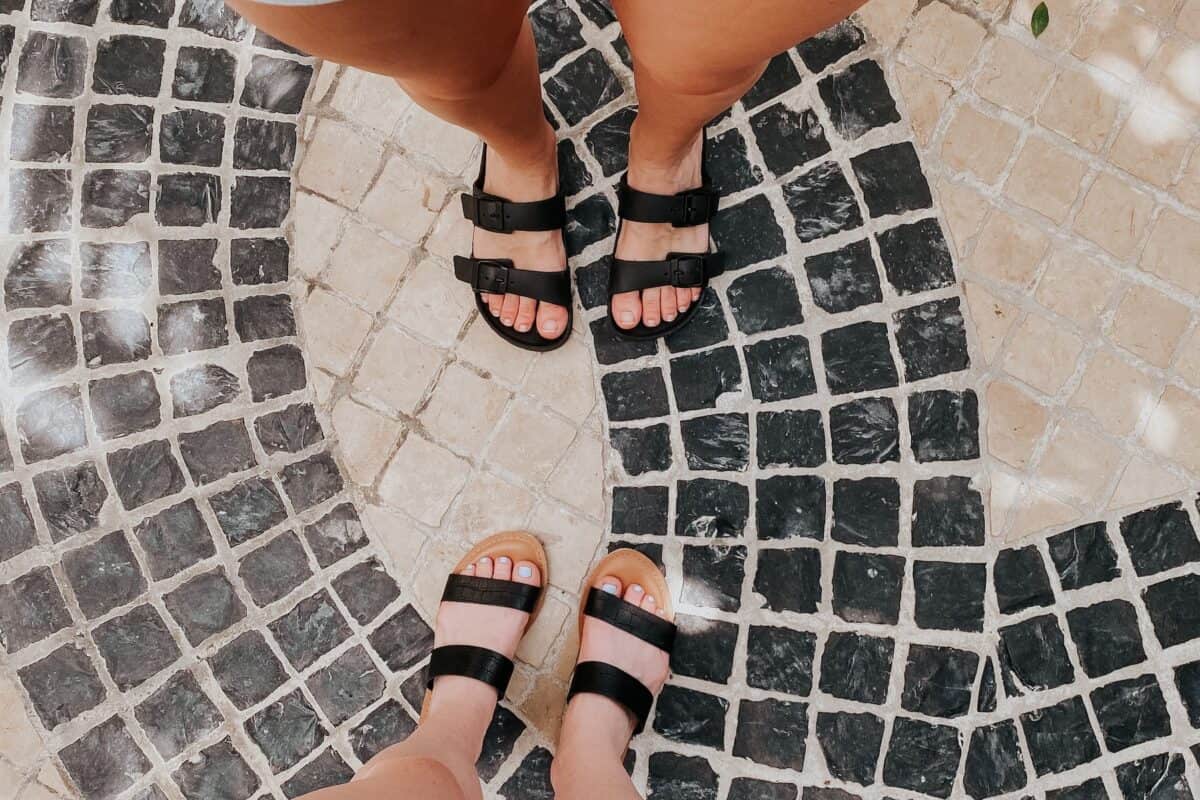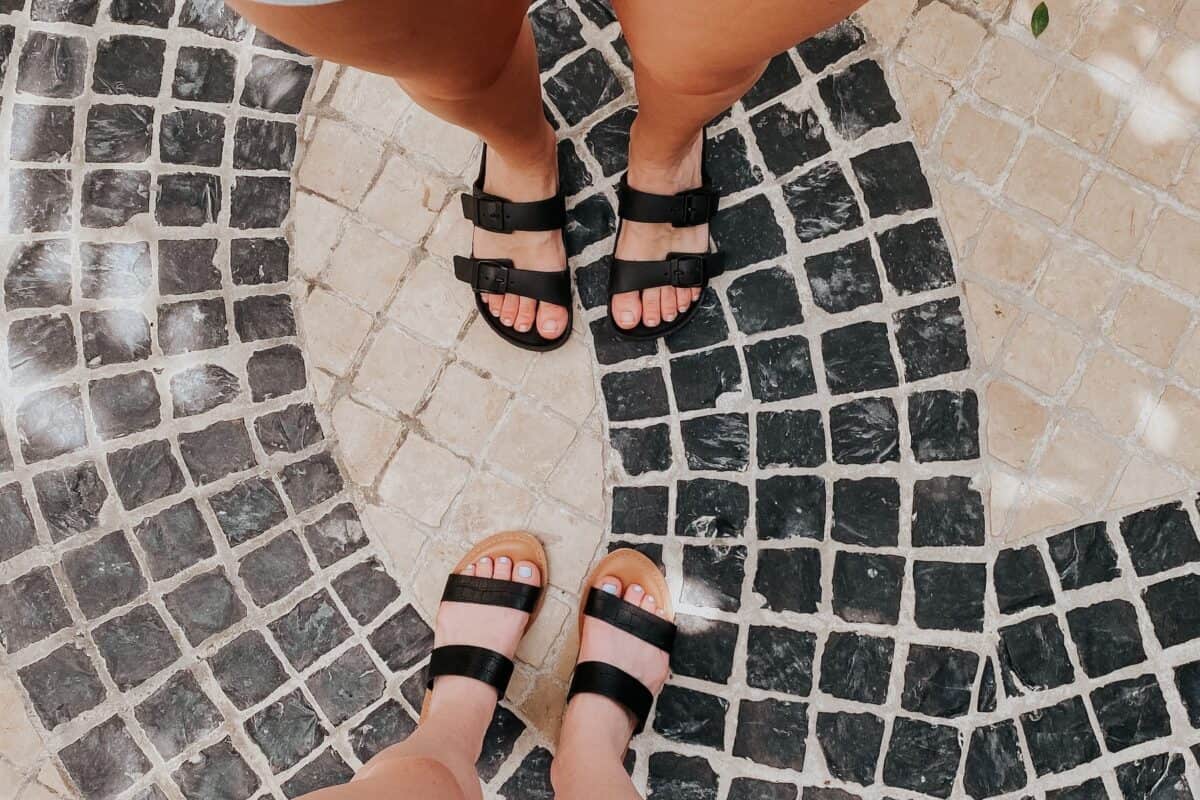 Sandals – Whether you're at the beach or wandering around Europe's most romantic cities in summer, sandals are an ideal choice for keeping your feet cool! For most people, 1-2 pairs of sandals is more than enough. Just make sure they work with multiple outfits!
Flip-Flops – An alternative to sandals, flip-flops are a good choice for beach days or shower use if you're staying in a hostel! 
---
Accessories for Europe
Buff – Buffs are excellent travel accessories that should be on every packing list for Europe. In summer, they protect you from the sun and help wick sweat away from your skin. In winter, they protect you from the cold. 
Scarf/Sarong – Scarfs and sarongs are up there with some of our favourite accessories for Europe. They'll keep you warm in the winter and offer protection from the sun in the winter. You may want to carry a sarong if you're visiting religious sites as you can use it to cover your legs or shoulders if there are particularly conservative rules in place! 
Hat – Whether it's hot or cold, there's a travel hat for you! Woolly hats, beanies and bobble hats are all ideal for travelling to Europe in winter, while caps and sun hats are perfect for a summer trip to the continent!  
Gloves – It's no secret that vast swathes of Europe get cold in winter. Protect your hands with a good pair of gloves. They don't need to be thick – even lightweight travel gloves make a big difference!
Water Bottle – A reusable water bottle is a must-have travel accessory. Throughout most of Western Europe, tap water is safe to drink. This means you can fill up your water bottle from wherever you're staying, so you don't need to waste money (or single-use plastic) on buying bottled water every day! If you don't have much room in your bag, consider a collapsible water bottle, they fold or roll down super small when not in use.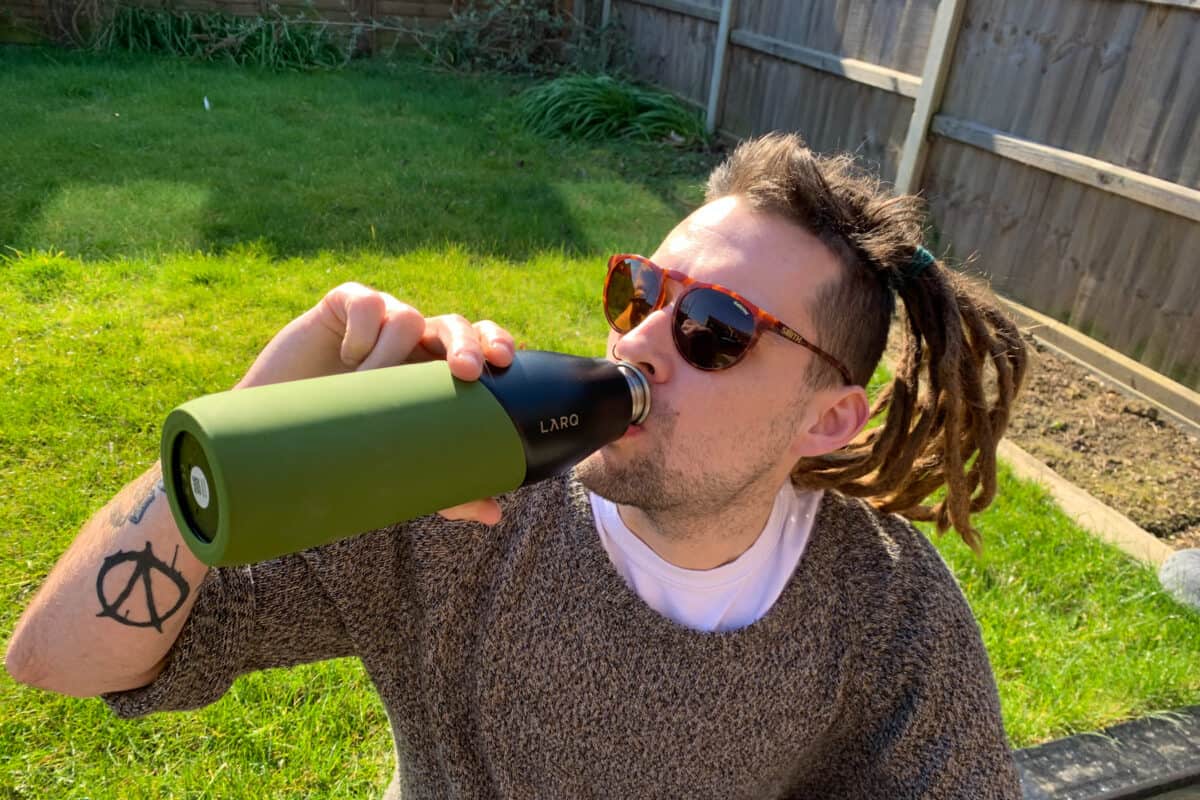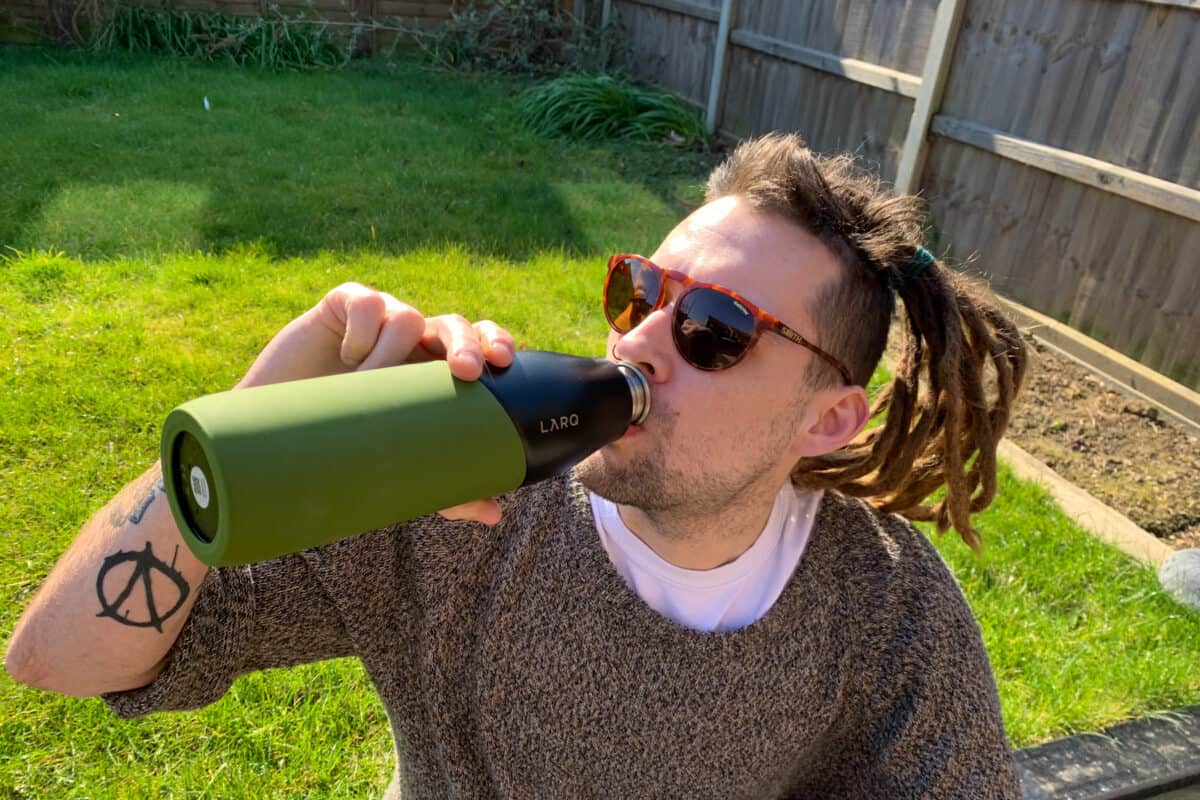 ---
Electronics to Pack for Europe
Phone – This one pretty much goes without saying. We all tend to carry our phones without even thinking about it anyway. But a smartphone is an amazing piece of travel gear. It allows you to connect to the internet (either via WIFI, a local SIM or an eSIM), translate words or phrases and work out money conversions on the fly. Plus, a smartphone can be both your camera and entertainment device, with games, podcasts and streaming services! 
Camera – Cameras are great, I love travelling with mine. However, unless you're a keen photographer or are trying out a new skill, you'll likely get just as good (if not better) photos from your phone – have you seen the camera on the new iPhone?! 🤯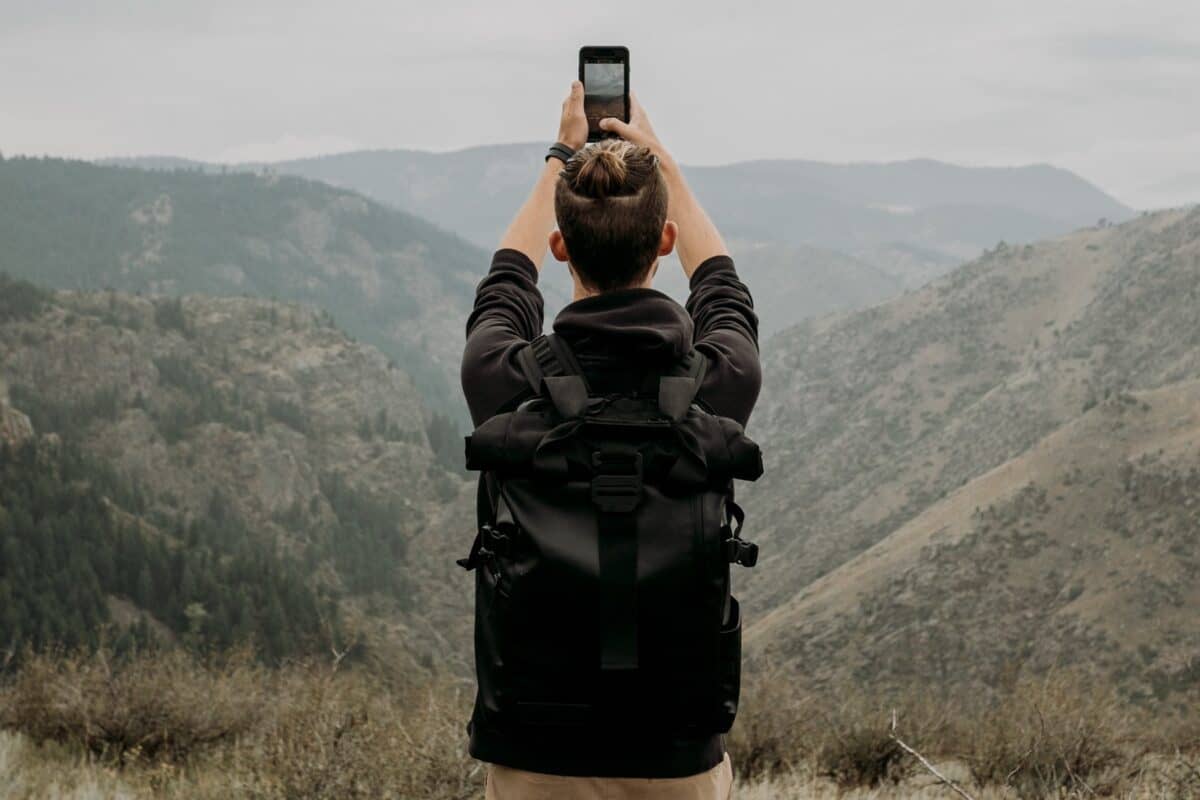 Laptop/Tablet – Not everyone likes travelling with a laptop. Even lightweight options are heavy and take up a load of room in your bag. Plus, some of us like to disconnect when we travel. If you don't need a laptop but still want a screen bigger than your phone, opting for a tablet is a good compromise. They're lighter, easier to pack and can do almost everything a laptop can! 
E-reader – an e-reader, such as a Kindle, Nook or Kobo, is an excellent addition to any traveller's backpack. E-readers can store thousands of books and e-books are much cheaper to buy than their physical counterparts – what's not to love?!
Powerbank – Electronics need charging and sometimes you're nowhere near an outlet. Having a power bank means you can keep your phone charged if you've got important documents saved on there, or keep your e-reader chugging along, so you can read your way through an entire flight! 
Relevant Cables – Don't leave home without all the necessary cables for your electronics! While most can be found abroad, it's a hassle if you have to spend the first day of your trip searching for a charging cable. 
Universal Adapter – Not all power outlets are the same as at home. Having a universal adapter means you don't need to worry about getting separate adapters for each country you visit! 
Travel Insurance – You'd be foolish to travel without good travel insurance. From losing your luggage to breaking an arm, the right travel insurance will protect you financially from all manner of things that can go wrong while on the road.
#1 Backpacker's Favourite Travel Insurance
SafetyWing is the travel insurance of choice for scores of backpackers! 
Subscription style insurance

Cheap and flexible

Available after your trip has started
Torch – While smartphones tend to have a torch as standard, carrying a separate torch for travel is a good idea. You can use them to illuminate a dark street, navigate a dorm room at night or find your way to the trailhead pre-sunrise! 
Headphones – Whether you prefer your headphones wireless or still crave the nostalgic feeling of a cable, pack at least one pair of headphones for your trip. That way you can listen to music or podcasts whenever you want and watch Netflix in the evening without disturbing your dorm mates!
Money – Get some local currency before you leave home – but not too much. Just enough to get you from the airport to your accommodation. ATMs are everywhere in Europe and you'll often find it's cheaper to withdraw money than convert it from your home currency. This is especially true if you opt to use a travel bank – these tend to have no or limited fees for withdrawing money abroad! 
---
Toiletries
Personal Medication – If you take meds regularly, you'll need them while you travel! Make sure you've got enough and know how to travel with prescription medication.
Soap/Shower Gel – Not all accommodation options provide soap or shower gel. Make sure you've got a small stash (flight sized) to take with you! Soap bars are a good option because they don't take up your liquid allowance on the plane! 
Shampoo and Conditioner – If you use shampoo and conditioner regularly, make sure you've got some travel bottles ready to go! As with soap, shampoo and conditioner bars are an excellent choice for travellers! 
Toothpaste – It's rarely supplied, so bring some with you – you'll likely need to pick up some more as you travel but it's easy to find in any shop or supermarket in Europe!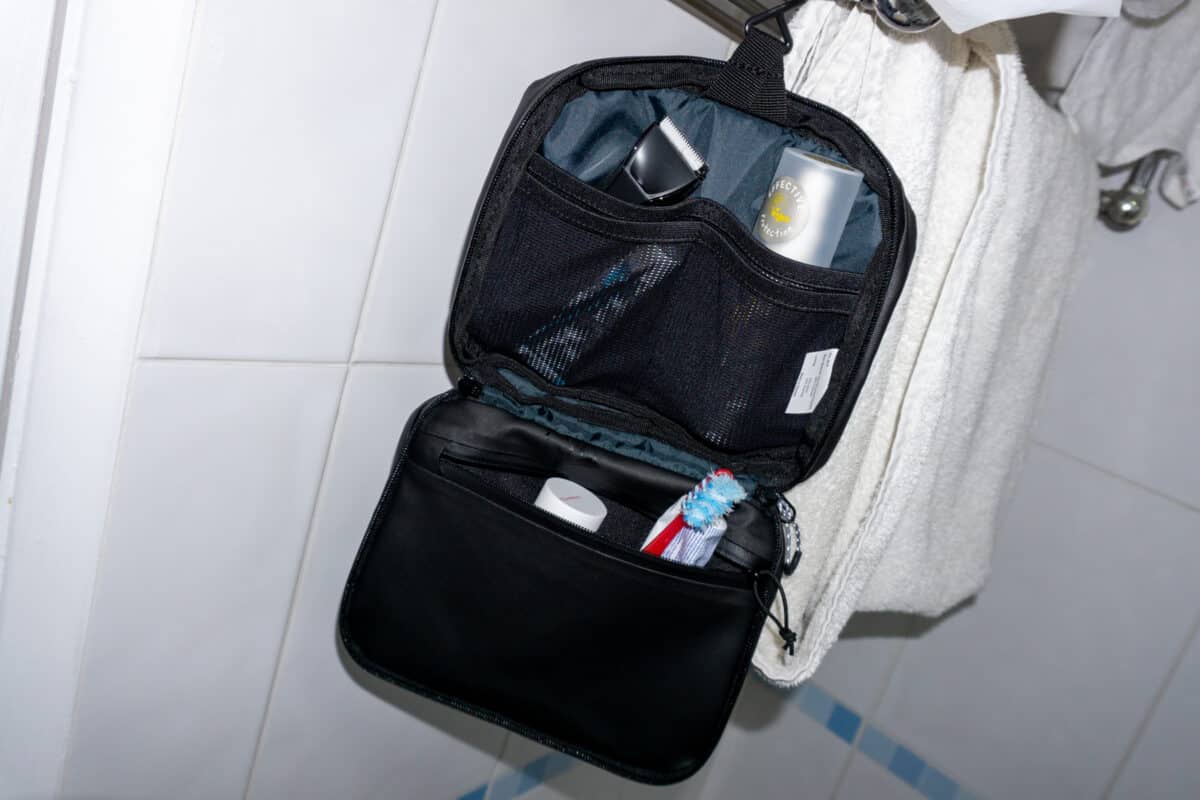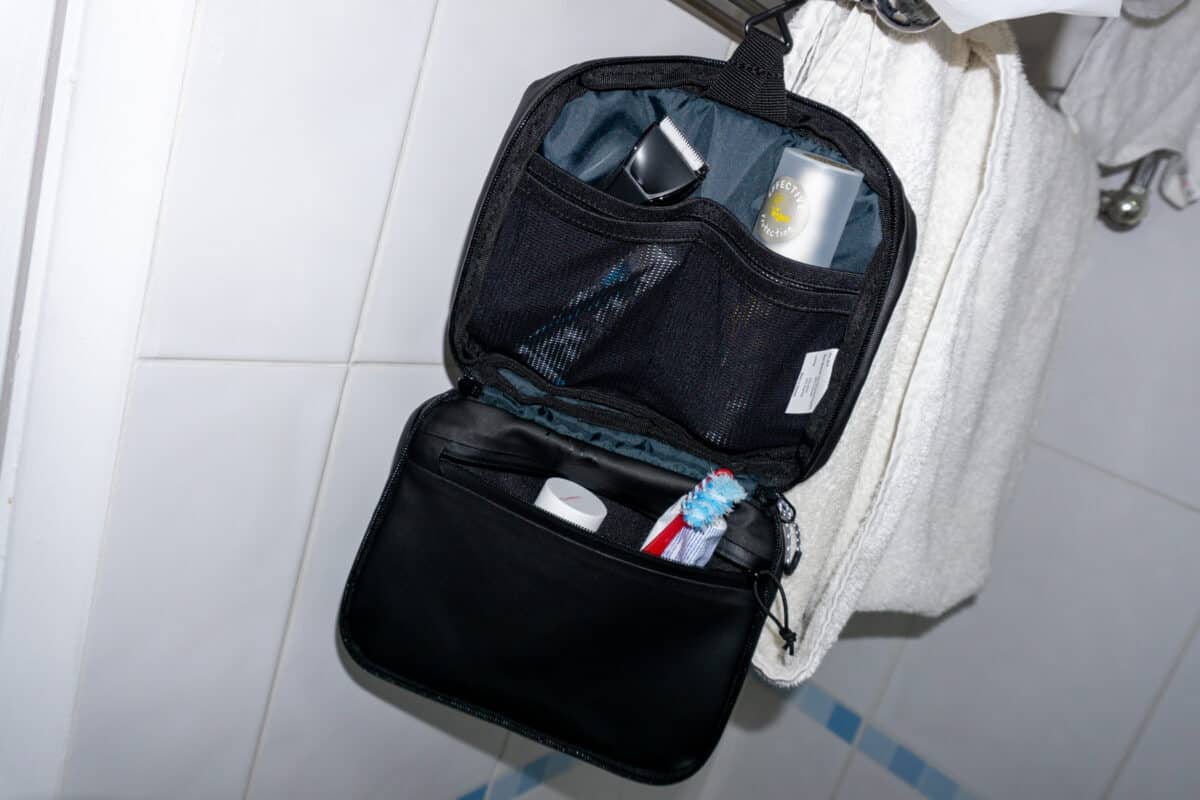 Sanitary Products – While tampons and sanitary towels are easy to find throughout Western Europe, your choices may become more limited if you get too far off the beaten track. Make sure you've got what you need. And if you're interested in reducing waste as you travel, consider buying a menstrual cup! 
Lip Balm – Long flights and days out in the sun can dry your lips out. Lip balm with SPF protection should be on every traveller's European packing list! 
Hand Sanitiser – Even in a non-pandemic world, hand sanitiser is a must for travellers. It means you can clean your hands when there's no soap in the bathroom and helps prevent you getting ill while on the road! 
Suncream – Especially important if you're travelling in summer or spending a lot of time outdoors, suncream protects you in both the short and long term! 
Moisturiser – If you're travelling somewhere particularly cold or dry, or spending a lot of time outdoors, a tube of moisturiser is a welcome addition to your packing list!
Makeup  – For those who wear it, don't travel without your makeup! It can be expensive to replace in Europe! 
---
Where to Buy Travel Gear
If you travel a lot, you'll likely have most of what you need already. There's no point buying new stuff just for the sake of it. Save the money for a cheeky beer or two on the road instead! 
However, if you do need to go shopping for new gear, these are our favourite places to do it.
A huge range of travel and outdoor gear on offer

Excellent prices and feature some of the world's top brands

Easy-to-navigate website
One-Stop-Shop for Travel Gear
A disruptive company changing the face of travel brands

Produce everything from travel shoes to clothing and backpacks

One-stop travel brand
Well known and well-respected backpack brand

Offer luggage options for every type of trip

Well-priced – high-quality gear
But they're not the only places. You can often find most of what you need in your local supermarket or shopping mall! 
---
Things to Consider When Packing for Europe
Season
When you visit Europe will have an impact on what you need to pack. You don't want to pack for long, hot days at the beach if you're visiting in the middle of winter! Likewise, packing a bunch of jeans and jumpers for a summer trip to Europe will weigh you down with items you're unlikely to need! 
Pay attention to the time of year you're travelling and research average weather conditions for your trip. This will give you a good idea of what clothes you'll need!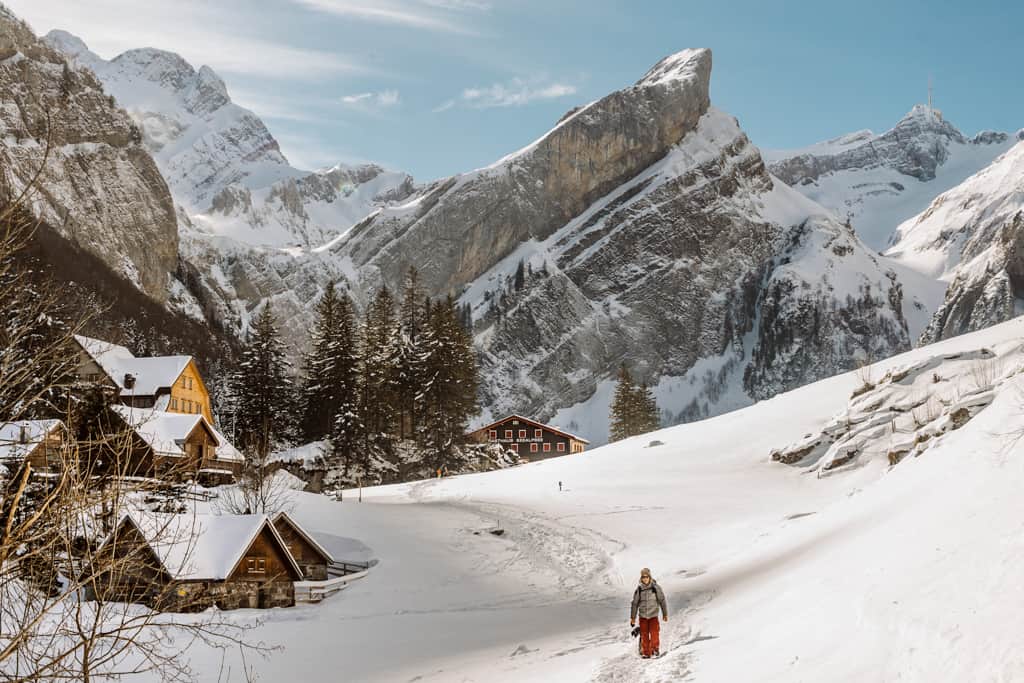 Location
As important as the season you're travelling in is the destination you're visiting. Summer in Southern Spain is very different to summer in Iceland. And winter in Scotland throws up a very different set of conditions to winter in Southern Italy. Make sure you know what the conditions will be like at your destination when choosing what to pack for Europe! 
Activities 
Pack for your activities! If your trip revolves mainly around chilling on the beach, pack plenty of beach clothes. But if you're heading into the mountains for some serious hiking, your bikini and swimwear will be of little use.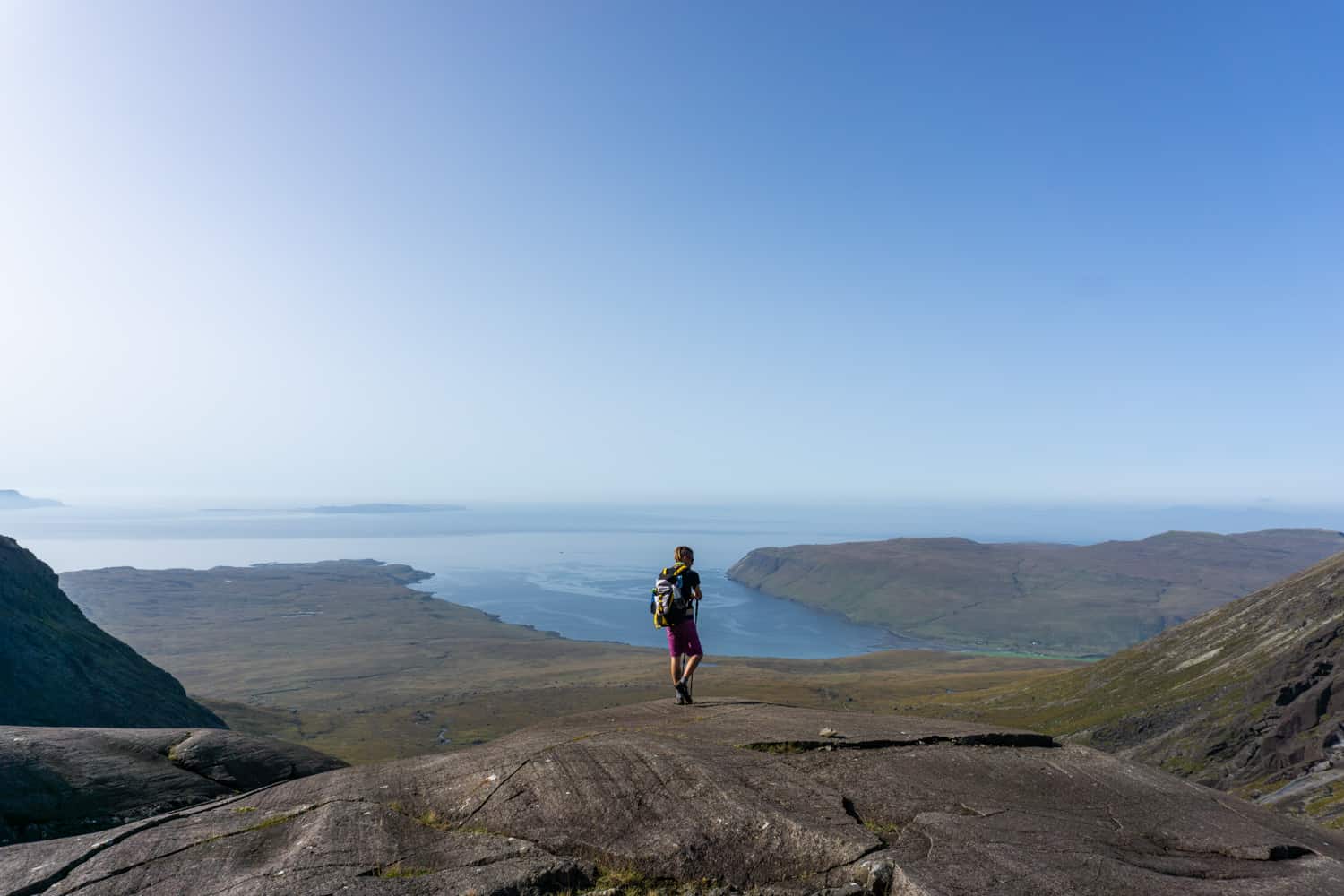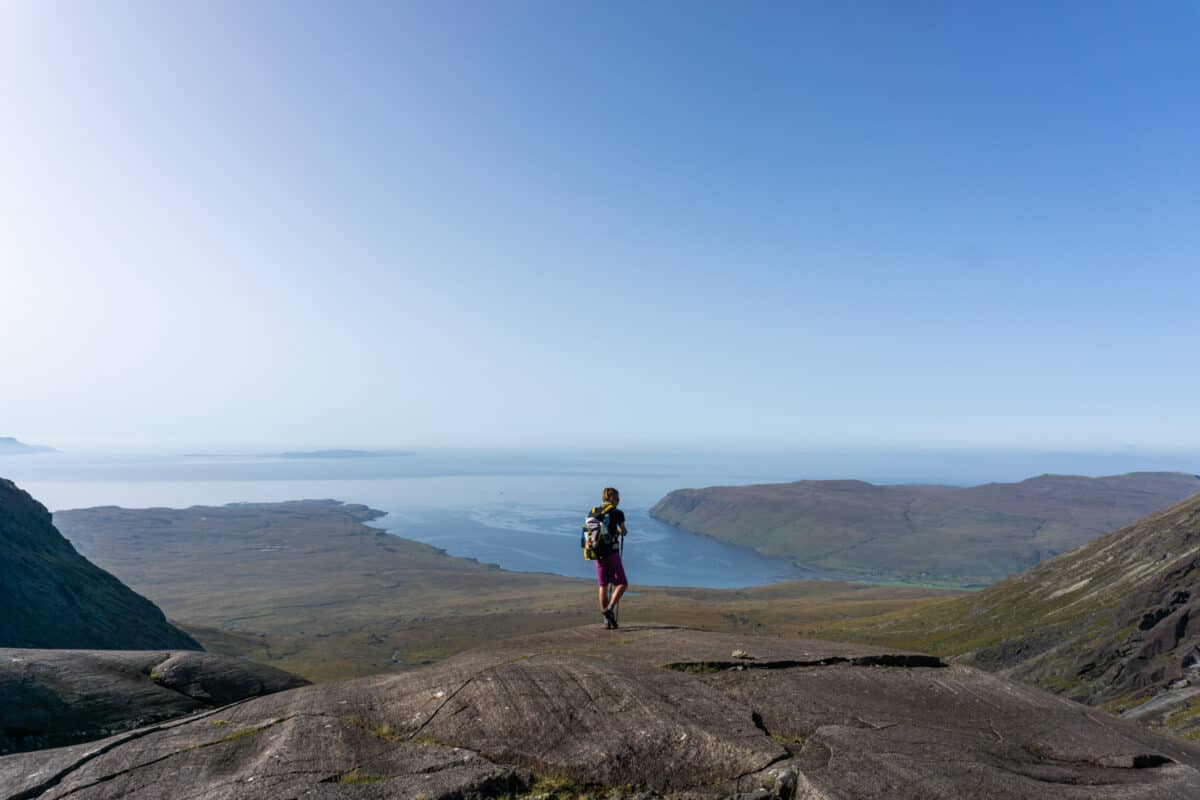 Laundry 
You don't need to pack a fresh outfit for every day of your trip. Laundrettes are common in many European cities and if you can't find one near you, hotels and hostels in Europe frequently offer a laundry service!
Length of Trip
While the amount of clothes you need for a two-week or two-month trip is the same, versatility becomes more important for a longer trip – especially if you're travelling between different countries, climates and seasons! 
Versatility 
It doesn't matter where you backpack, choosing versatile clothes and travel gear is always a good idea. By packing items with multiple uses, you can reduce how much you need to carry. A good long-sleeved top can be used for insulation on cold days and sun protection on hot days. Likewise, a universal plug adapter can be used all over Europe and even in the UK – meaning you don't have to carry multiple adapters for a trip to multiple countries!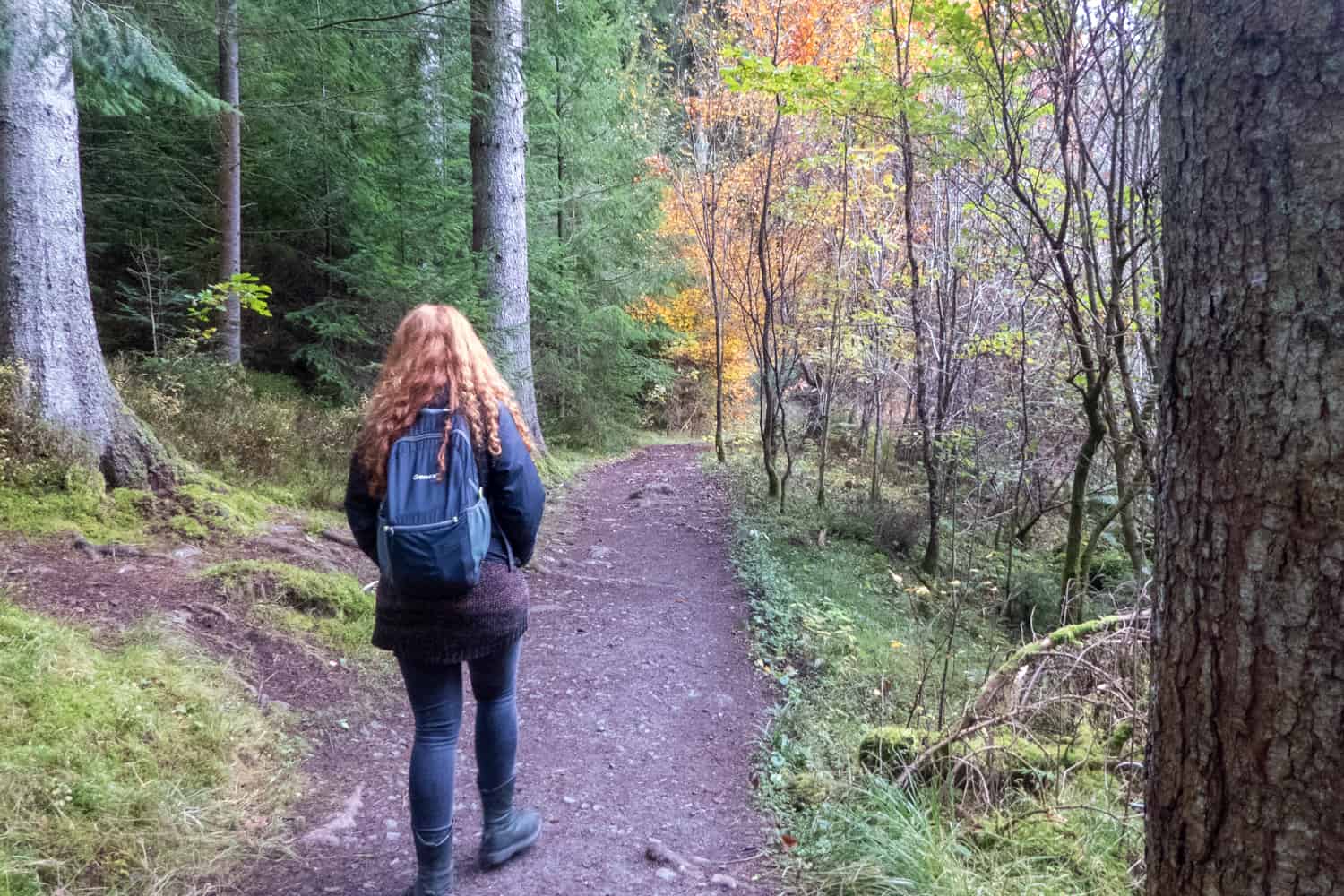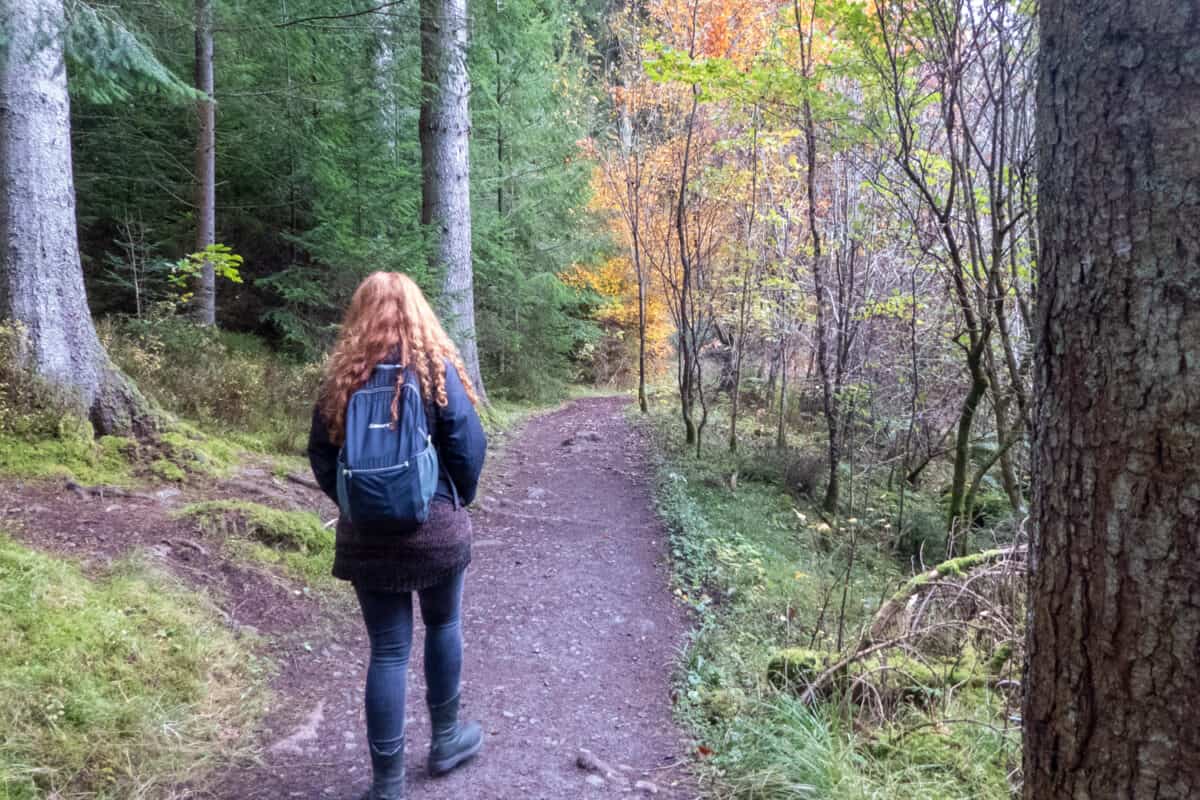 Layering
If you're travelling in winter or somewhere particularly cold, don't pack a massive jumper or coat. Instead, bring a series of thinner items you can layer together. They're easier to pack and offer much more versatility than one bulky item! 
---
Packing List for Europe – A Round-Up
With this list of essentials for European travel, you'll be well set to enjoy your travels without worrying about what's in your bag! Of course, every person is different and this packing list is only a guide. Add and remove things to customise the list for you! 
Europe is a wonderfully varied continent – get out there and enjoy it! 
What additions would you make to this packing list for your trip? Let us know in the comments below!