As a female, when you tell people that you are planning a solo travelling trip, people often look shocked. Why on earth would you want to explore a foreign land alone?
Yet there are so many reasons why travelling solo is the best way to go. Firstly travelling on your own broadens your mind and allows you to be independent and really appreciate life how it is. Not to mention allowing you the solitude and peace and quiet that each and every one of us needs from time to time!
---
Related: (opens in new tab)
---
Why go solo?
One of the main reasons that women travel solo is to be alone! Travelling on your own allows you to be the master of your own destiny… where you go, what you do, how you eat – it is all up to you without an inch of compromise! And of course, travelling solo doesn't mean always being alone. The backpacker trail is full of potential friends and people to share memories, dinners and train carriages with…
Tips to keep in mind when travelling alone!
Let's face it, traveling alone as a female in a foreign country is often not as easy as it is for men. It's true that travelling solo can be a bit scary, but for many, that is a part of the excitement of the trip. But YOLO is not the thing you live by, safety should be the first priority and you can easily enjoy the trip yet maintain peace of mind. Here are some tips to ensure you stay safe when going solo in Europe:
Do plenty of research on the customs and local culture of the place you are going before your trip and make sure to dress properly. Keep in mind that some countries are more conservative than others.
Protect your important belongings – especially your passport and money. Don't flash your luxurious gadgets or jewellery around, try and leave those at home!
Make sure to adjust your watch and know what time the sun goes down. A busy place can suddenly be turned into a dark and scary area in the evening. If you are on your own, then try to be back in a familiar place (such as your hostel or hotel) or join a group once the sun goes down.
Build a rapport with locals so that you will have an instant guide. The best locals you can meet are the ones you can trust, and normally, these are the staff of the hotel you are staying in. It's smart to build a relationship with those you know you can find easily and who are more likely to give you honest and reliable advice.
Have a sufficient amount of money with you at all times. Always carry a little emergency money stashed in a safe place. If you are ever stuck in a difficult situation, you will be thankful for this emergency fund that will ensure you get home safely!
By following these tips, you won't attract unwanted attention nor make yourself a target. Allowing you to travel safely and enjoy your trip!
Europe – Where to start?
If you haven't travelled solo before and don't know where to begin, then we know what you're going through. We've all been there! For most people (not just women) even just the thought of entering a foreign land for the first time can be so overwhelming. But trust us, there is nothing to be afraid of, just plenty to look forward to! The moment you have booked your ticket, there is no turning back, just looking forward.
If you're trying to choose which country to explore first as a female solo traveller, Europe boasts plenty of destinations that are ideal for you. Here are some of the best cities in Europe to travel as a first-time female solo traveler:
Best Cities to Travel as a Solo Female
1. Prague, Czech Republic
This city may not be as popular as let's say Paris or London, but this underrated European city is actually filled with priceless gems. In comparison to its neighbouring cities, Prague is also fairly cheap, which is a big plus for solo travellers. The transportation system is easy to use, and will happily take you from A to B. Prague is a bustling city with many people (both tourists and locals) most days, so you will never be alone despite travelling solo.
2. Madrid, Spain
The capital city of Spain is commonly overlooked for party-packed Barcelona, but going to Madrid will provide you with an equally genuine but a little less crowded experience. Filled with historical architecture, Madrid is also a centre for entertainment, known for its delicious food and beautiful music.
3. Dublin, Ireland
Dublin is a busy, friendly city which boasts plenty of rich culture and history. Any backpacker would feel safe here, whilst enjoying the historical sites as well as the nightlife that this city has to offer. It would be a real shame to go home before the sun sets in Dublin, and miss out on live music, singing, dancing and plenty of Guinness! Don't miss visiting the Little Museum of Dublin as well as the Guinness Storehouse – where you should definitely hang out at its rooftop bar.
4. Copenhagen, Denmark
Positioned on the coast of Denmark, Copenhagen is one of the best cities for female solo backpackers. It has low crime rates, and loving the Danish lifestyle is easy! All thanks to the warm cultural attitude of the country known as Hygge.
While Amsterdam is mostly known for its legalisation of marijuana and prostitution, the city is generally safe for female solo backpackers. TripAdvisor lists it as one of the 25 safest cities in the world, and its pulsating nightlife actually means you will hardly find yourself alone on a street any time of the day or night. There are plenty of peaceful museums, galleries and cafes in Amsterdam that are perfect if you prefer to have some alone time. And the best thing? The city is easily explored by foot, by bicycle or even by boat.
6. Helsinki, Finland
Finland's capital, Helsinki, has more than 1,300,000 people in its city area. Revel in the remarkable architecture in the city, with many Art Nouveau style buildings. Joining a walking tour to see the museums and architecture gives you a complete view of why this pulsating city is otherwise known as the 'design capital'. After getting to know the city, there are plenty of other activities to keep you busy, from shopping to bar-hopping…
7. Setubal, Portugal
The warm country of Portugal is generally a lovely backpacking destination for female solo travellers. But if you are specifically looking for a private and peaceful getaway, going to lesser-known Setubal would be a nice fix. This little city has a population of not more than 800,000 people – and is the perfect place to feast on freshly caught fish and sip local wines.
8. Bergen, Norway
Scandinavian countries are generally known to be safe for travellers, and their residents tend to be extremely friendly. Bergen, the second biggest city in Norway, is an ideal spot to do some city exploring before going further afield to experience the rest of the country. And of course, its the perfect gateway to the spectacular Northern Lights.
9. Stockholm, Sweden
Planning a trip to Sweden? Prepare yourself for a total visual feast. Almost every corner of this city will give you a postcard opportunity. Travelling in Stockholm is very easy as it is a dense city bounded by the waters of the archipelago. There are outdoor coffee shops and historical sites aplenty. City life aside, the typical Swedish experience is experienced in the outdoors, trekking and lakeside, which is just as few whether you are travelling solo or in a group.
Travelling is a truly eye-opening experience! Are you still unsure about travelling solo? Check out more of The Benefits of Travelling Alone on the For Travelista blog. However you decide to travel and wherever you decide to go, be sure to have fun and stay safe.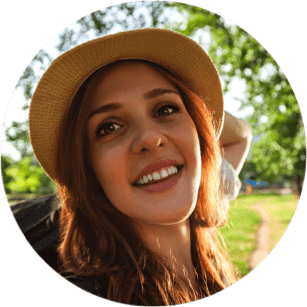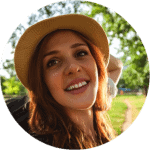 Alice Ross is a travel blogger, world adventurer and life lover who writes at the Travelista blog. Alice is travelling the world at a slow pace to immerse herself into what this wonderful world has to offer.