North-Eastern Europe is becoming more popular amongst travellers every year… with a buzzing art scene, heaps of culture, delicious national dishes and architecture aplenty, where should you begin? Well, the small, beautiful and friendly country of Estonia is a fantastic place to dip your toes!
Located on the Baltic Sea, bordering Latvia to the South and Russia to the East, Estonia is home to a unique culture, a fascinating history and a creative and entrepreneurial population! Due to the country's innovative attitude, you may have heard that in recent years, Estonia has become famous among digital nomads, with the country being among the first in the world to offer remote workers an E-Residency Visa.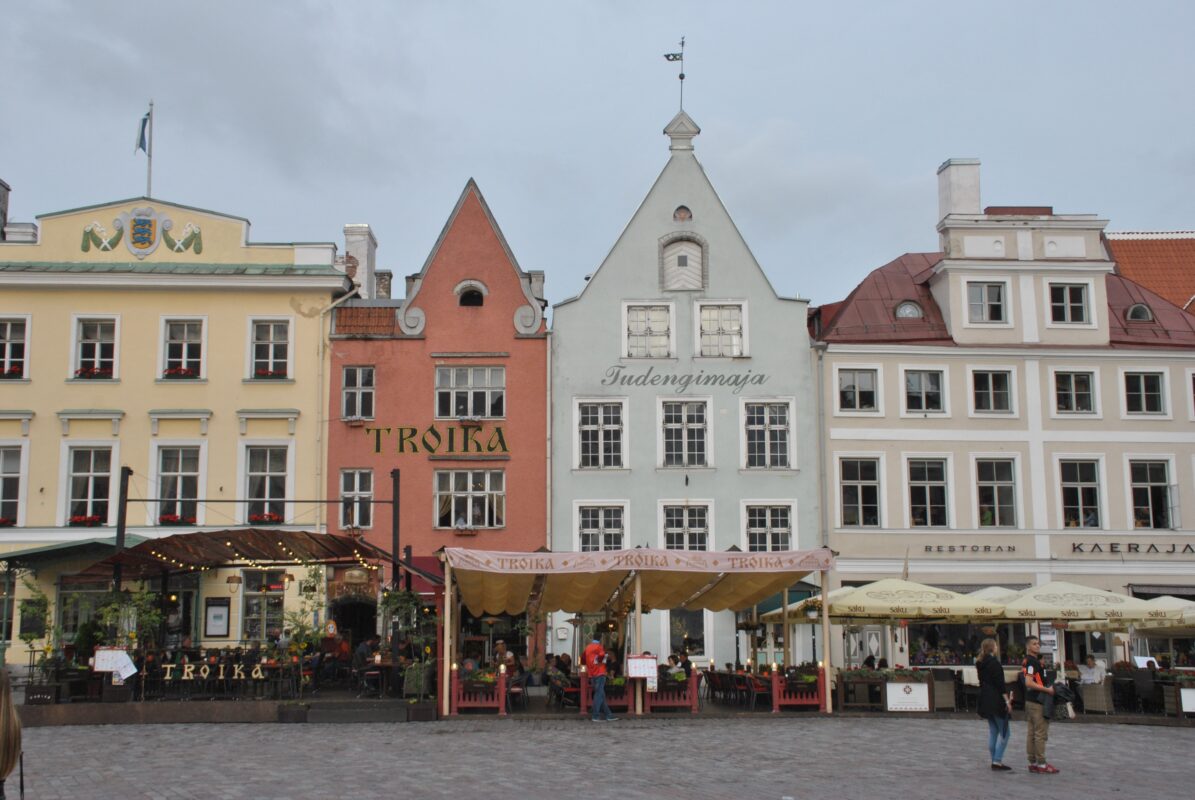 So whether you're backpacking around Eastern Europe or you're a digital nomad whose visiting the country for a few days in order to set up your Estonian business, here are our top 10 things to do in the underrated capital of Estonia… Tallinn.
---
What is the best time of year to visit Tallinn?
It can get bloody cold in Estonia's main city (averaging minus 8 in February)! The summer months (May to September) are definitely the best time of year to visit Tallinn when the locals enjoy al fresco dining and outdoor drinking and there's a fun atmosphere in the city.
Winter (November to February) is very cold in Estonia with snow and ice common, especially during the evenings. However, the winter does bring the annual Christmas Market to Tallinn when the city is transformed to look like something out of a fairytale. At this time of year, you'll definitely want to drink lots of the local hot wine (the Estonian's call it Glogg) to warm your insides!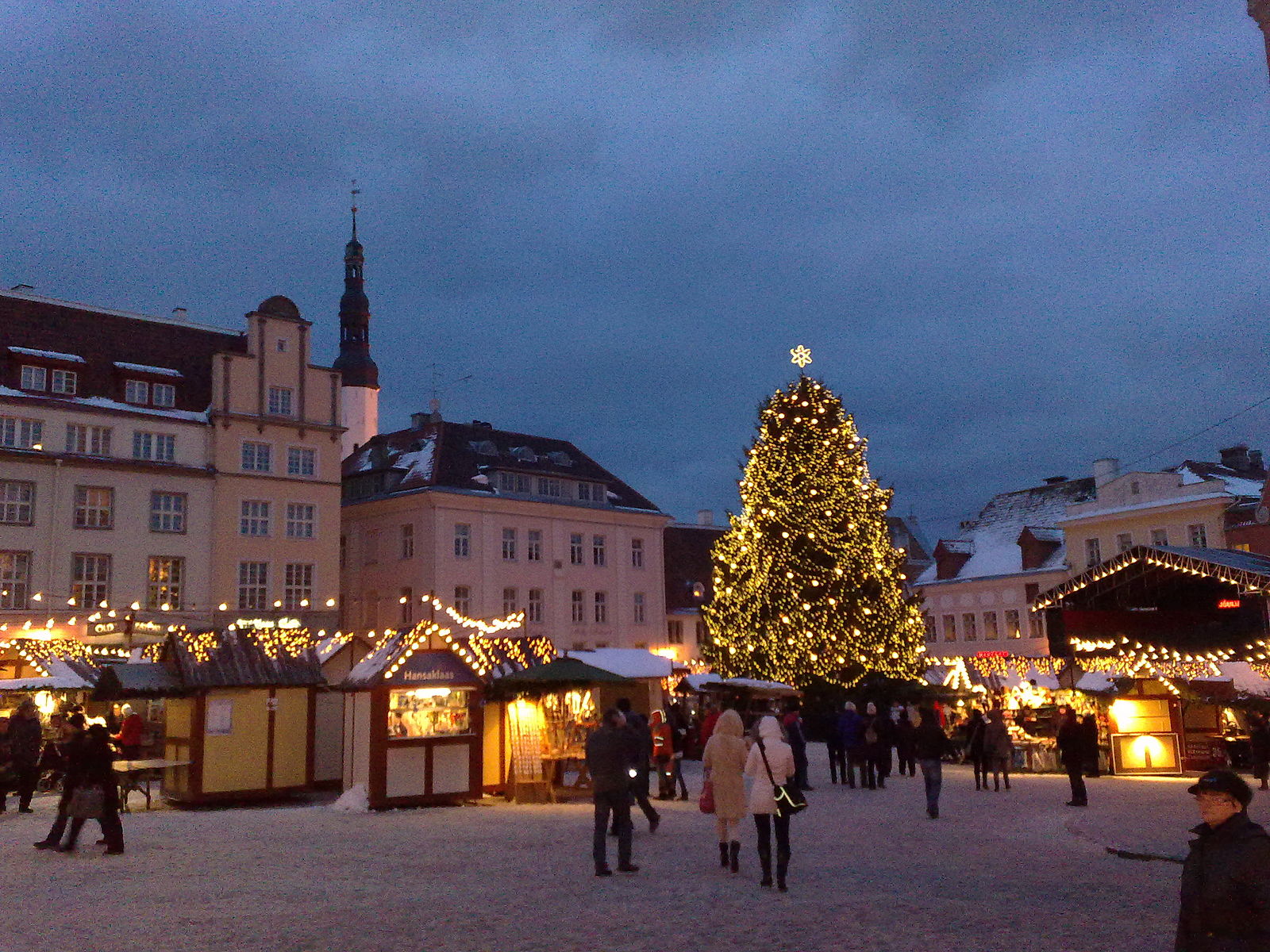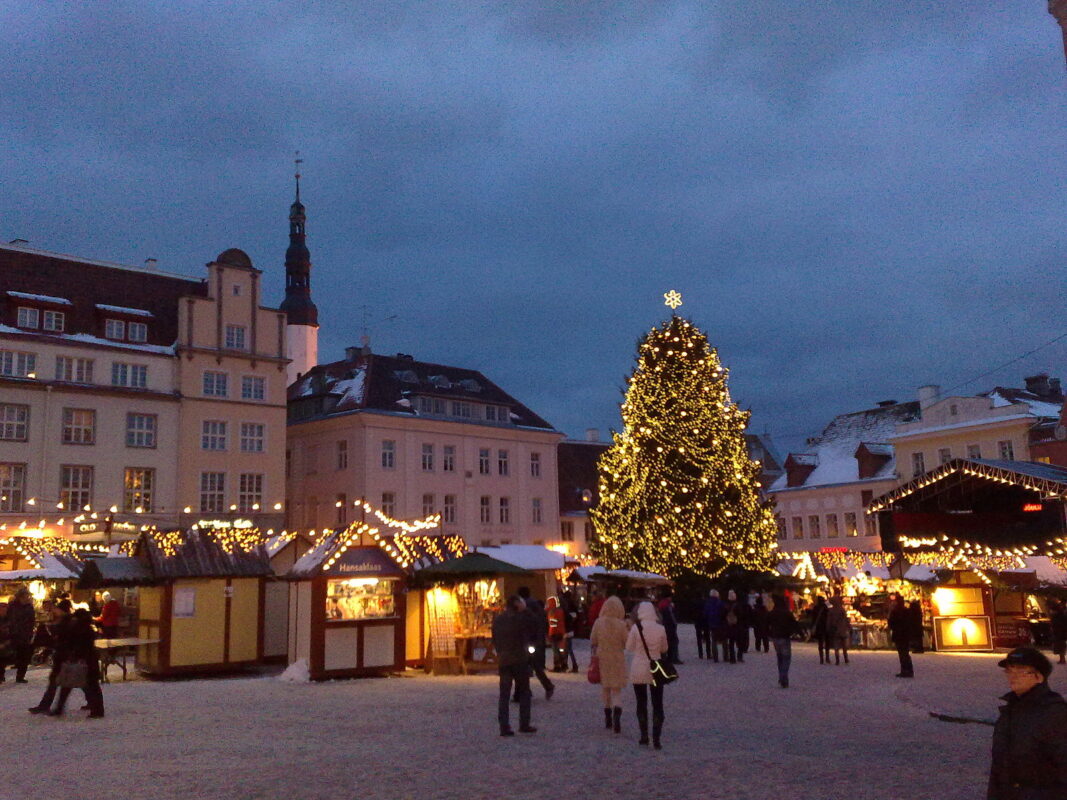 ---
10 Things To Do in Tallinn, Estonia
---
1. Get Lost Exploring Tallinn's Old Town
Without a doubt, the main attraction of Tallinn is the Old Town. It is one of the best preserved medieval towns in Europe and dates back as far the 13th century! In just one day you can explore most of the places of this magical medieval town, but you will find yourself coming back here again and again to soak up the unique atmosphere that somehow manages to retain a sense of authenticity despite the obvious tourism…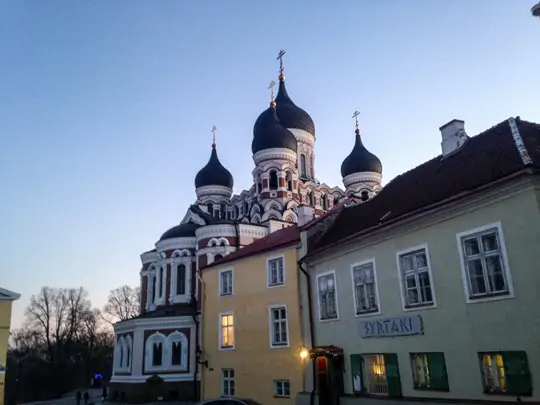 To enter the Old Town you can go through the 14th century Viru Gates, two brick towers with red roofs which are part of the old defence walls of the city. The area is bustling with market stalls, street sellers and restaurants selling local Estonian food. The gates lead to Tallinn's Town Hall Square, which has been a focal point for buying, selling and socialising in the town for centuries.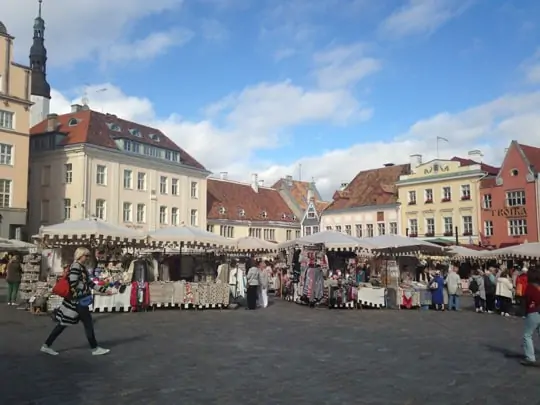 Make sure you visit the Kohtuotsa Viewing Platform on Toompea Hill in the upper part of Old Town to get a good perspective of the whole city. Here you'll want to take photos of red rooftops, the harbour and the city's more modern taller buildings. If you're lucky your visit will coincide with a local busker or musician who will serenade you as you appreciate the scene.
From up here, don't miss Alexander Nevsky Cathedral, which is a Russian Orthodox Church that was built in 1900. The architecture of the church with its black dome roofs is typical Russian style of the period as it was built when Estonia was still part of the Russian Empire. You can visit the church free of charge and it's still actively used by worshippers today.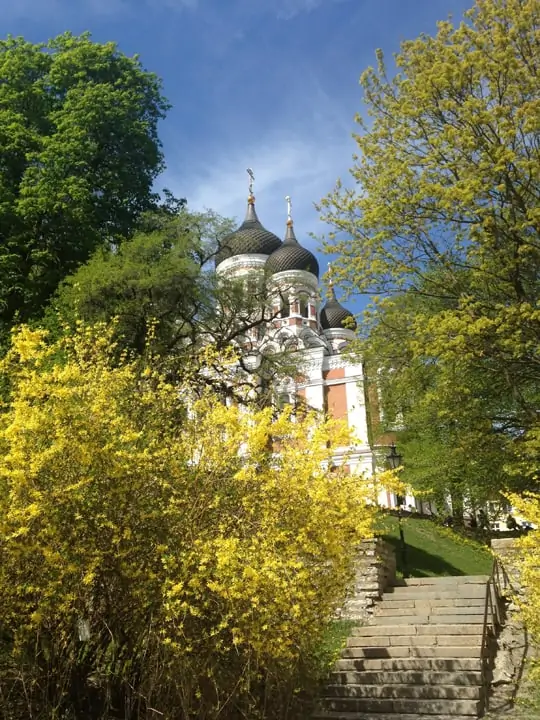 Next to the cathedral is Toompea Castle, dating back to at least the 9th century, which today is the home of the Estonian Parliament. Have a wander around the outskirts of the castle or book a tour if you're a history buff or have a particular interest in learning about Estonia's path to independence.
In the lower part of Tallinn's Old Town you will find the hidden St Catherine's Passage or Alleyway (formerly known as Monk's Alley). This small but enchanting passage connects Müürivahe Street (where the handmade knitting market is located) and Vene Street.
The alleyway is a perfect example of a medieval street and transports you back in time with its weird tombstones hanging from the walls, and quirky art shops where you can watch local craftsmen making things such as pottery. If your visit to the passage coincides with lunch, then great! There are a couple of authentic and cosy Estonian places to eat around here.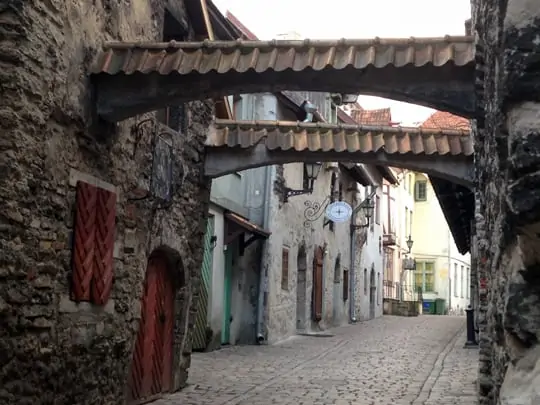 As well as St Catherine's passage, of course, there are plenty of other narrow and charming cobble stone streets in the Old Town, so just explore the area at your leisure and don't be afraid to turn down the smallest and narrowest roads – those are always the most interesting ones!
2. Visit the Estonian Open Air Museum
Go to the Open Air Museum in Rocca al Mare (Eesti Vabaõhumuuseum). Close to the city centre, you can experience what Estonian countryside life used to be like in the 18th century. Spread out across 79 hectares of land, there are farm houses, a mill, a church, a school house and even an Inn where you can sample traditional Estonian food such as "mulgipuder" (mashed potatoes with bacon and groats) and herring with black bread.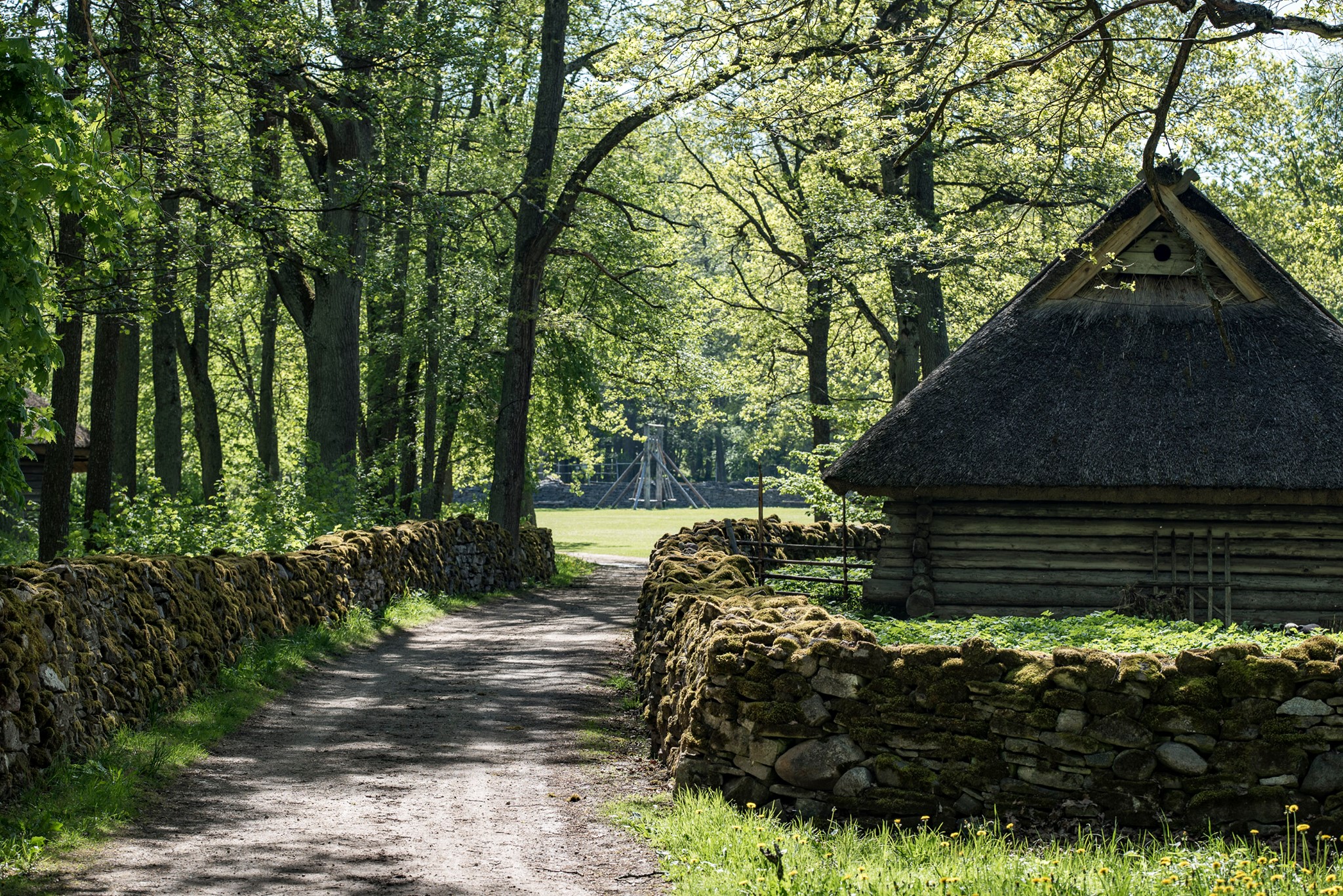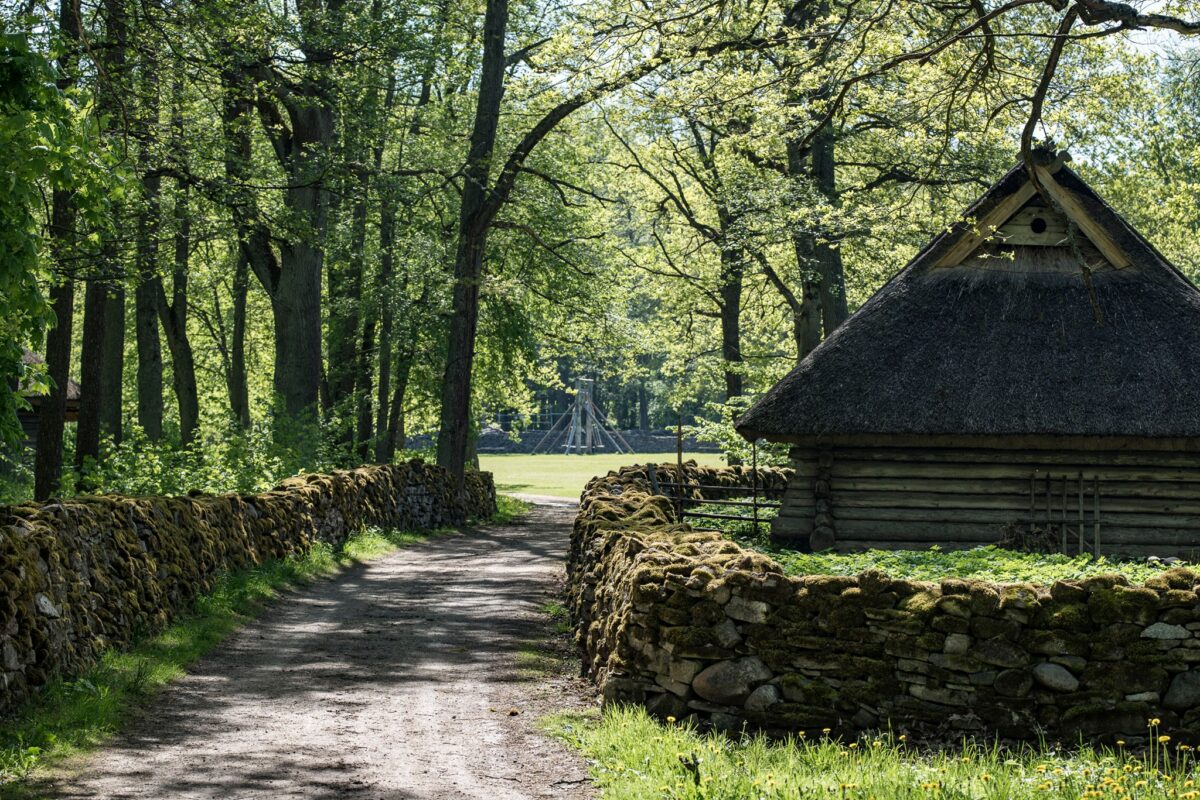 There are frequent special events and celebrations taking place at the Open Air Museum in Rocca al Mare, so check out their website before you visit and enjoy a day experiencing traditional rural Estonian life.
3. Don't Miss the Views from Tallinn's TV Tower
Whilst you are in Tallinn, visit the city's TV tower (Tallinna teletorn) and check out the city views from the observation deck. The TV Tower is located in Pirita and can be easily accessed by the buses number 34A, 38 and 49 from city centre or by taxi. It is the tallest building in Estonia (314 meters).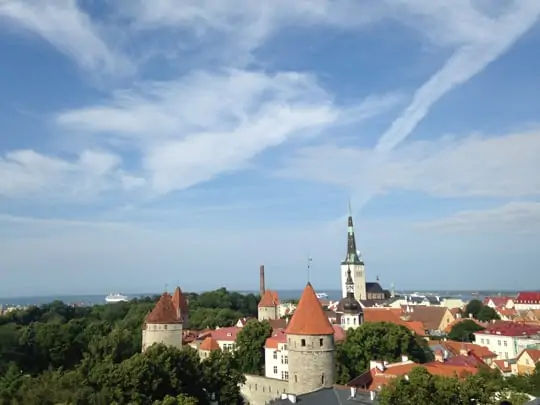 If you're a thrill-seeker who likes heights, you can actually walk around the edge of the TV Tower (which is 175 meters above the ground). You will be attached to a safety harness during the walk, just in case you take a wrong step! For those not so keen on heights, learn about the history of Estonia and the TV tower (it has a special history for Estonians) from the interactive multimedia devices within. Or treat yourself to a delicious meal at the restaurant while enjoying the spectacular view of Tallinn.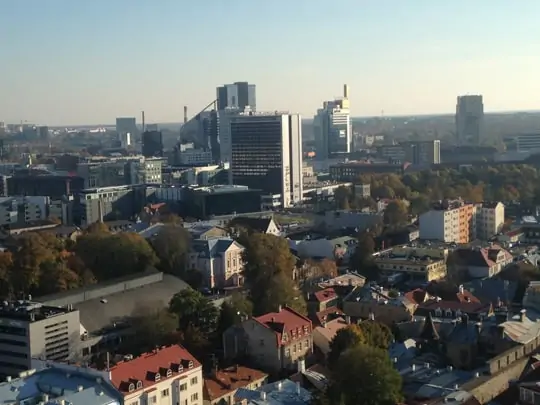 4. Escape to the Parks and Museums of Kadriorg
Take time out from the hustle and bustle of Tallinn in the nearby subdistrict of Kadriorg. To get there, all you need to do, is jump on tram number 3 from the city centre and you will be there in 10 minutes! In Kadriorg you will find plenty of green parks, ponds, amazing places to eat and museums.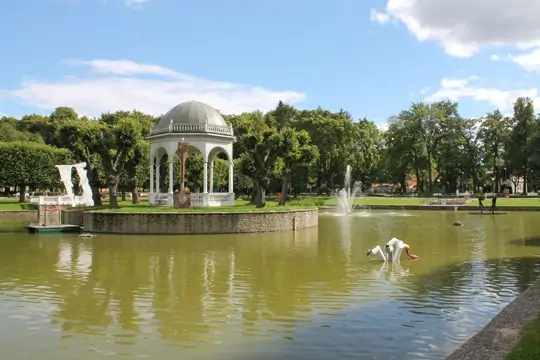 The main attraction of the area is the baroque style Kadriorg Palace, which dates back to the 18th century. It was originally built as a summer house for Cathetine I by of Russia by Peter the Great. Today, it is a museum of foreign art. Another museum that is worth visiting in Kadriorg is KUMU Art Museum, where you could spend all day looking at different exhibitions.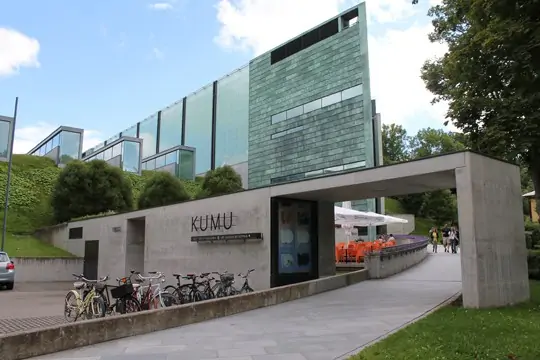 From Kadriorg Palace you can walk down to the seaside to enjoy the sunset and then head back to town for dinner or a night out!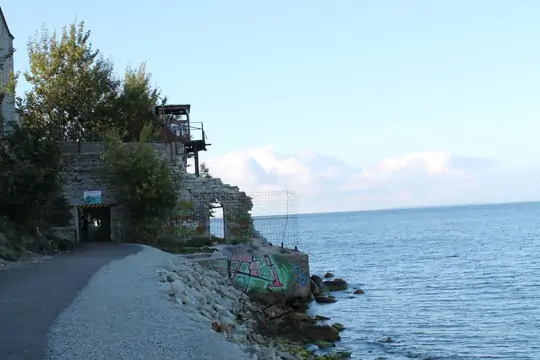 5. Climb the Stairs of St. Olaf's Church
For another amazing view of Tallinn, visit St Olaf's Church and climb the stairs to its viewing platform. This Gothic-style church was believed to have been built during the 1200s and was once considered the tallest building in the world (during 1549-1625). For just €2 EUR and a climb of around 250 steps (60 meters above ground) you can enjoy more spectacular views of Tallinn's Old Town and the harbour. It's a great photo spot, and also allows you to get some exercise in!
6. Visit Tallinn's Hipster District of Kalamaja
If you want to get a glimpse of local Estonian life then head to Tallinn's Kalamaja district, located just outside Tallinn's Old Town. Here in Kalamaja you will find cute wooden-houses, museums, shops, bohemian cafes and hipster bars – which makes it a popular place to hang out amongst local youths.
If you really want to experience something different then head to Kalma's wood-fired public sauna. It was built in 1928 and is still open to the public. You probably won't find any tourist there, but you will find some Estonians who will tell you all about the sauna traditions while enjoying a beer! Take your own beer and a snack with you and embrace this unique little slice of Estonian culture (don't forget to take your own towel!).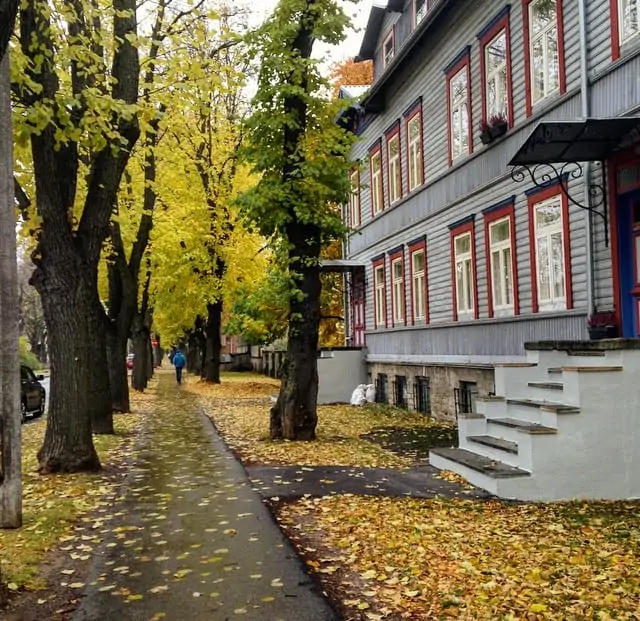 7. Get Arty at Telliskivi Creative City
Telliskivi Creative City is one of the most well known and popular areas in Tallinn. It used to be an old industrial site which has now been turned into an area with different studios, workshops, shops, clubs, bars and restaurants. From concerts to art exhibitions and flea markets, there is always something happening at Telliskivi CC and it gets very lively at the weekends! (Check out the event calendar here.)
Whatever is going on, you are pretty much guaranteed to meet fun, creative and innovative people who like to make new friends! It's the perfect place to wander around, enjoy drinks and food in different bars and meet new people, or maybe even take a yoga class or attend some workshops.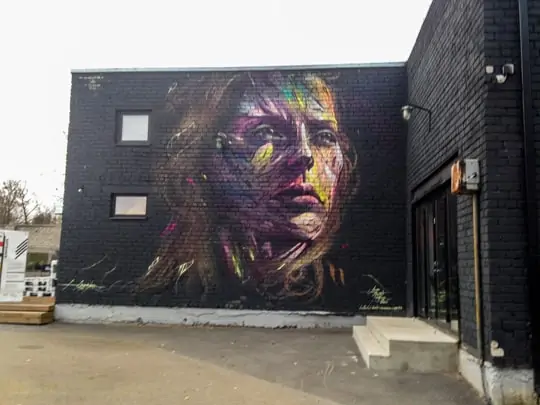 8. Enjoy a Wild Night Out, Tallinn Style!
Join the infamous Tallinn Pub Crawl (advertised as "epic") and have a wild night out in Estonia's capital! It's a sure fire way to meet other travellers, especially if you are a solo traveller. Pub-crawls start from the major backpacker hostels – and there are plenty to choose from! Pub-crawls have hosts who will guide you to the different pubs and clubs and make sure that you are safe and having a good time. The cost is 15 EUR per person and includes a welcome drink, 3 shots, entrance to all pubs, clubs and bars and drinking games aplenty!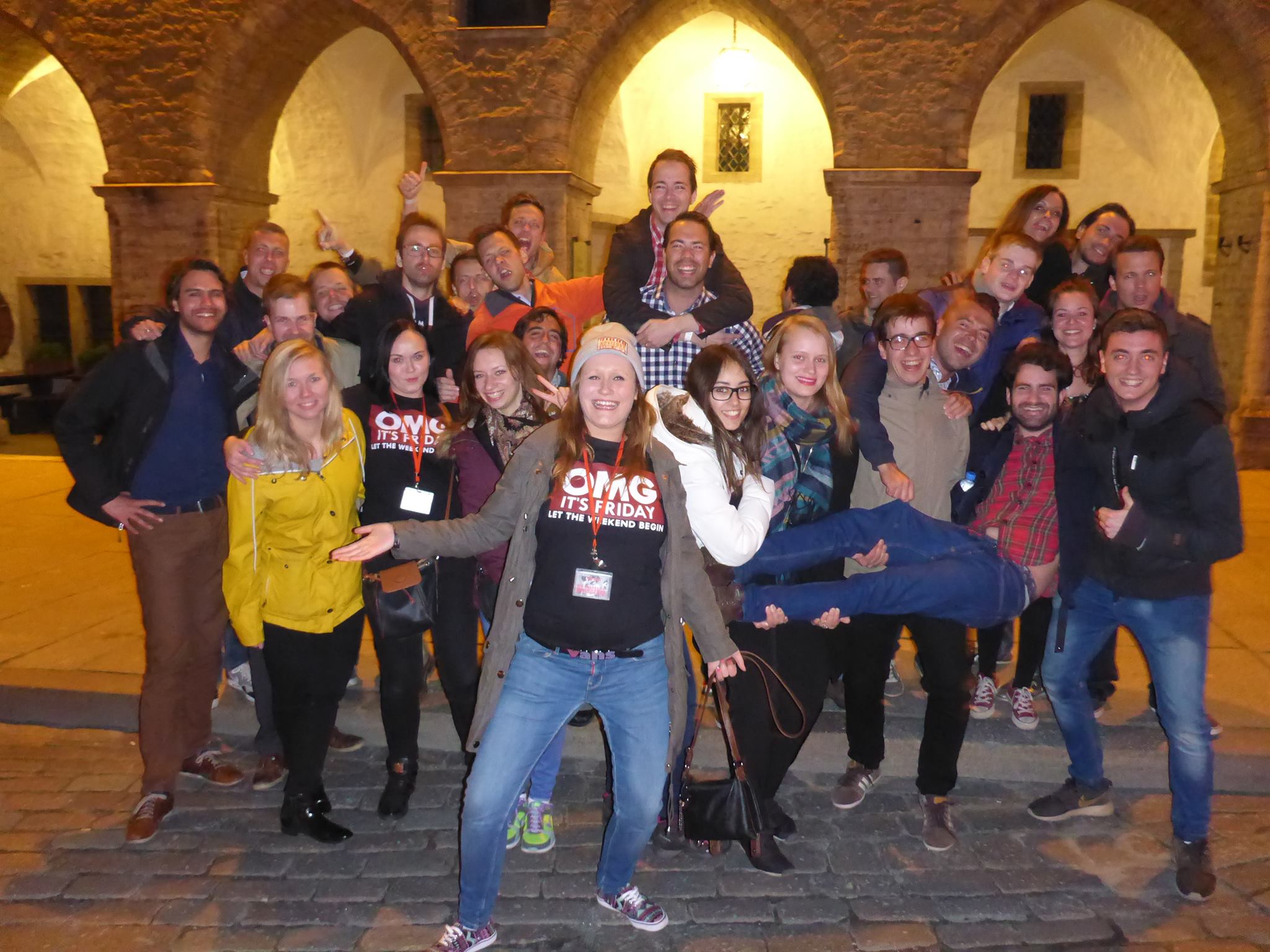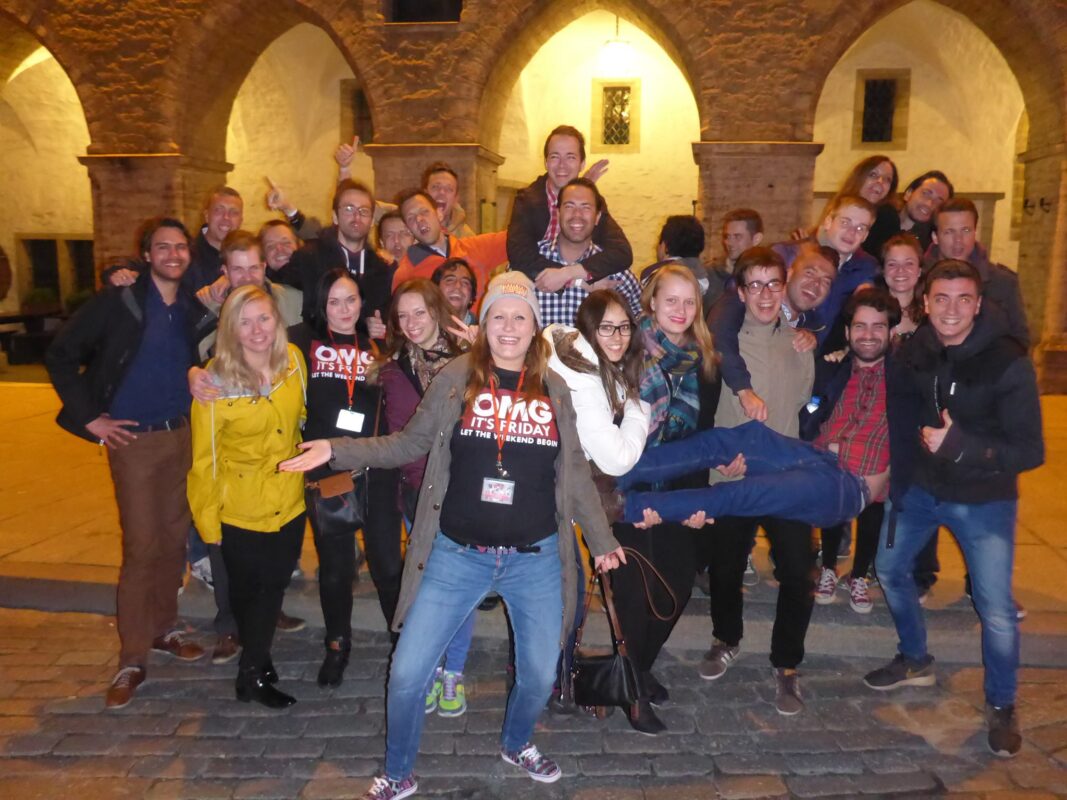 9. Get Bogged Down in the Estonian Countryside
Did you know that Estonia is a land of bogs?! Around 20% of the country is covered in them,  and the closest one from the capital is called Paaskula Bog and it's located in the suburbs of Tallinn, not far away! Bus number 33 will take you there in 30 minutes – get off at the Hiiu bus stop and from there you can use GPS to guide you to the bog or just ask locals on the street.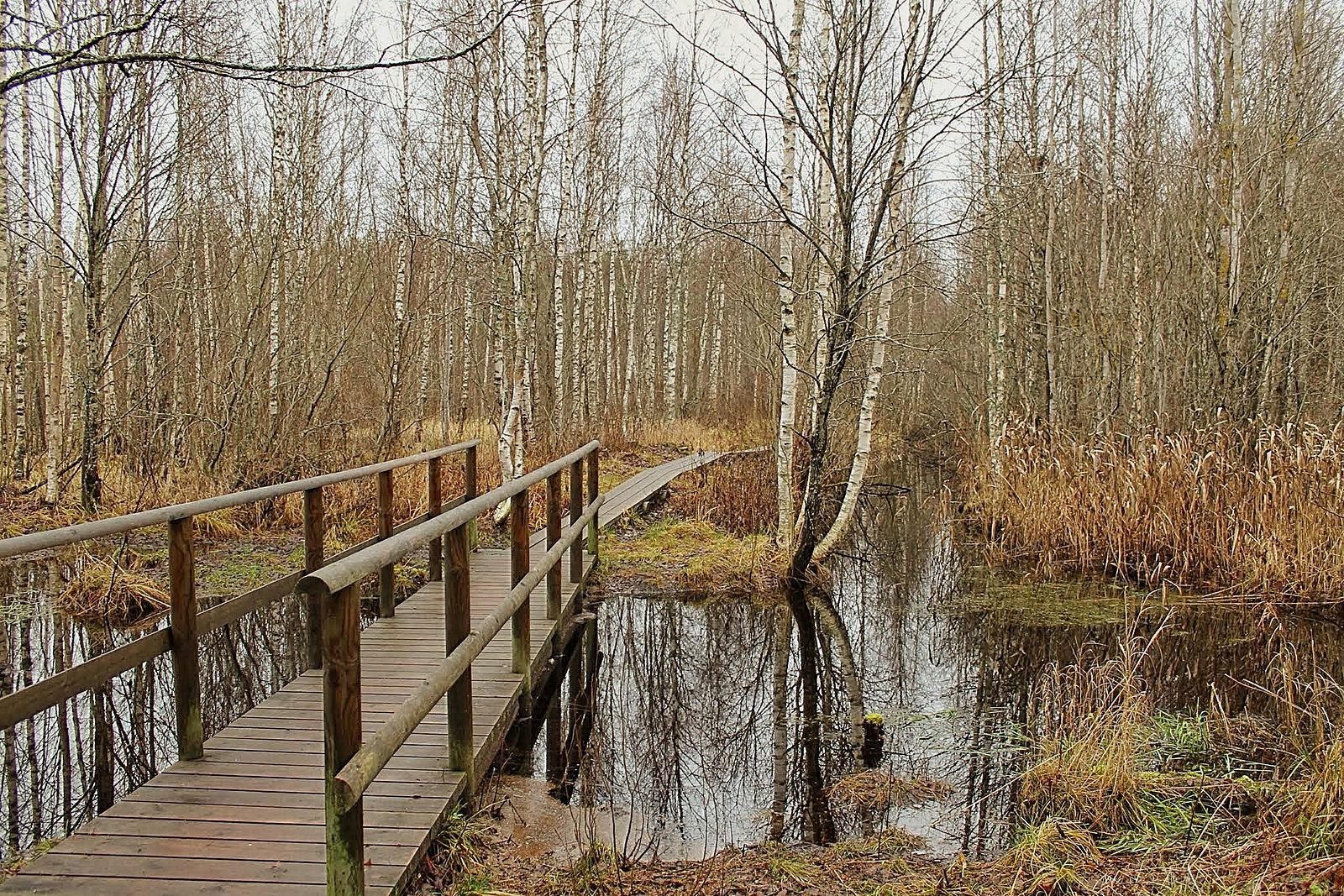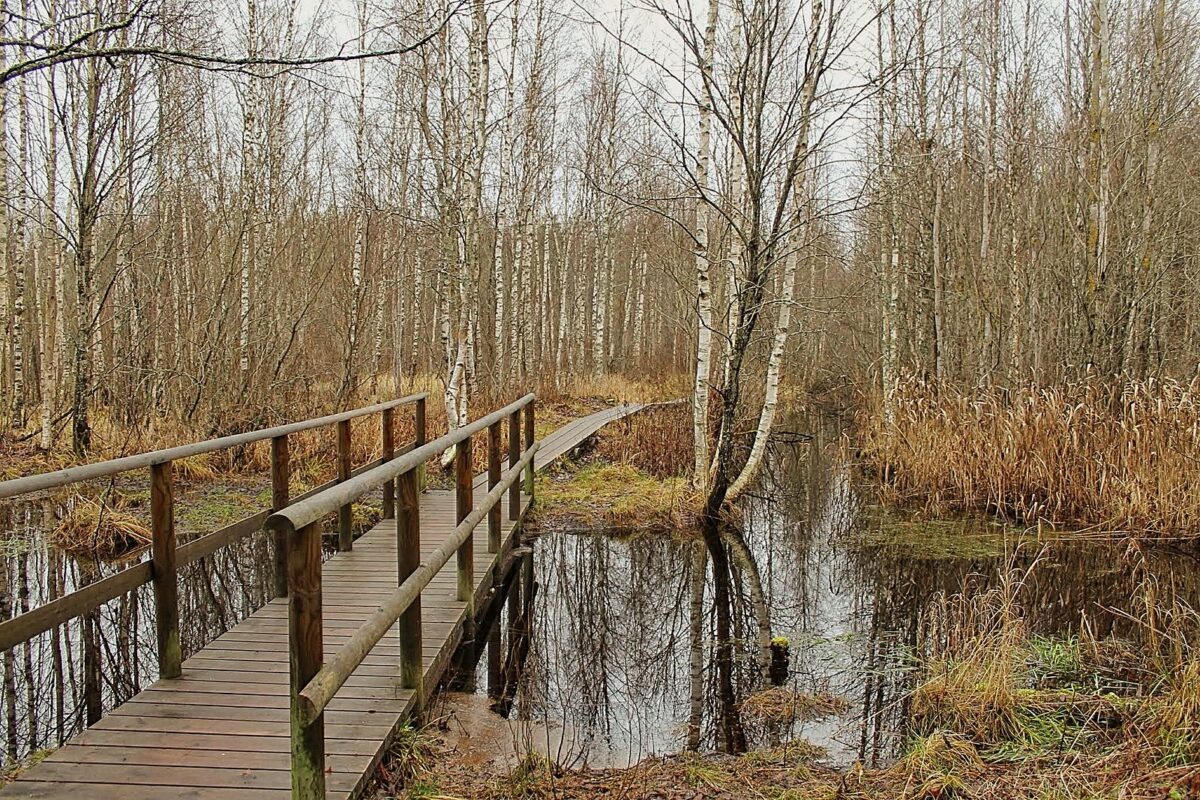 You can choose from a 2km or 4km wooden path way that will guide you though the bog, where you can spot animals, rare birds and interesting plants. Make sure that you stick to the wooden path so you don't get lost. Information boards about the nature and the bog line the path, as well as a 10-metre high observation tower where you can have a rest and enjoy beautiful views of Estonian countryside. Perfect for nature-lovers.
10. Explore Tallinn's Navy Life at the Seaplane Harbour Museum
Head to the Seaplane Harbour Museum, one of the most popular and visited museums in Estonia. Despite the traditional theme, it's a high-tech and interactive museum educating visitors about Estonian's naval history. There are plenty of activities for kids and adults, so no matter what age you are rest assured you will be entertained!
The main attraction of the museum is a submarine that you can climb inside and experience what life on a submarine would be like. You can also try on different Estonian navy uniforms! Quite often the museum has temporary exhibits along side with permanent displays. The Seaplane Museum is located in Tallinn's Kalamaja District (see above) so after visiting the museum, you can find yourself a nice hipster cafe or craft beer bar to enjoy some food and relax.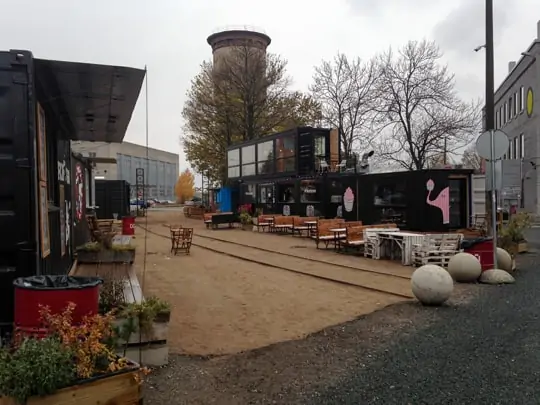 Tip – A great way to explore Tallinn is on one of the free walking tours which happen most days in the city. The tour is free but tips (of around 10 EUR per person) are appreciated. The tours last around 2 hours in total. Ask your hostel or guesthouse for details!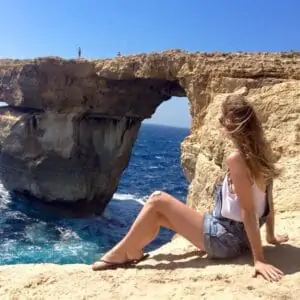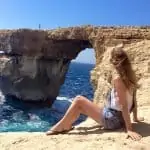 Pauline Heidmets is a creative thinking and animation lecturer at Tallinn University. Pauline loves travelling, photography and yoga and dreams of pursuing those passions full time.