Norway's capital city, Oslo, is a historical and cultural extravaganza with curiosities on every street corner. It can be overwhelming trying to see it all particularly if you have only a brief affair with this rich and happening city.
Due to time and budget constraints (Oslo is an expensive city!) we had only 24 hours to get to grips with the city. We found that the best way to see as much as possible in a short amount of time was using the Oslo Pass.
So, prepare to put on your running shoes for an active day of exploring Oslo!
What is the Oslo Pass?
The Oslo Pass entitles you to free entry to many museums and attractions in the city, as well as discounts on purchases at restaurants and stores and free public transport. To get started, simply download the Oslo Pass app on your phone for all the information you need on using the Oslo Pass and where you can activate your online purchase!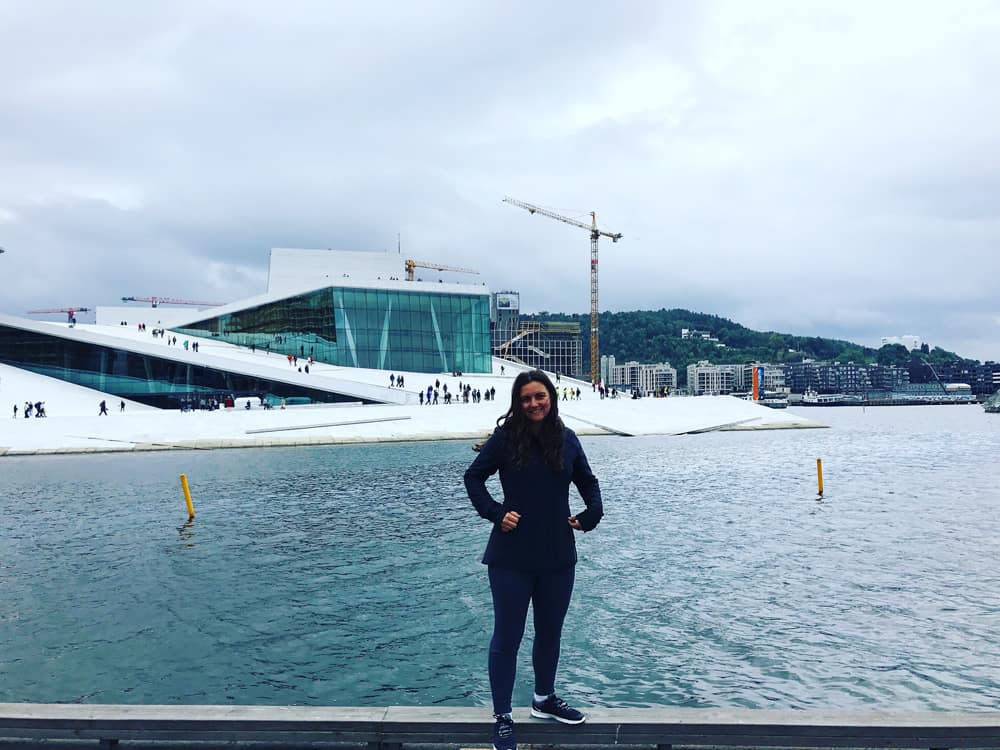 The Oslo Pass – The Facts
Duration: You can choose either 24 hours, 48 hours or 72 hours depending on your length of stay in Oslo.
Cost: The cost for 1 adult is 445 NOK (Approx. 40 EUR) for 24 hours, 655 NOK (Approx. 59 EUR) for 48 hours or 820 NOK (Approx. 74 EUR) for 72 hours. There are also discounts for children and seniors, see table below.
Includes: Free public transport = trams, metro, buses and ferries.
Also includes: Free admission to over 30 museums and sights in Oslo, discounts on sightseeing restaurants, shopping and more! E.G. A sightseeing cruise on the Oslo Fjord. Here is a full list of what's included.
Buying the Oslo Pass online (recommended): We'd recommend buying your pass online as its convenient and simple to access.
Buying the Oslo Pass in-store: Alternatively collect an Oslo Pass from the Oslo information Centre at Oslo Central or collect the Pass at a sales point across the city. See here for a full list of participating stores in Oslo.
How much does the Oslo Pass Cost?
| | | | |
| --- | --- | --- | --- |
| | 24hr | 48hr | 72hr |
| Adult | 445 | 655 | 820 |
| Child | 235 | 325 | 410 |
| Senior | 355 | 520 | 655 |
Prices of the Oslo Pass 2020 (Prices in NOK).
Where can I find information on Oslo?
Our top three recommended Oslo apps to download before your trip…
Visit Oslo App: For details on the city and what's on.
The Oslo Pass App: Info about the Oslo Pass.
RuterReise App: Transport and journey planning in Oslo.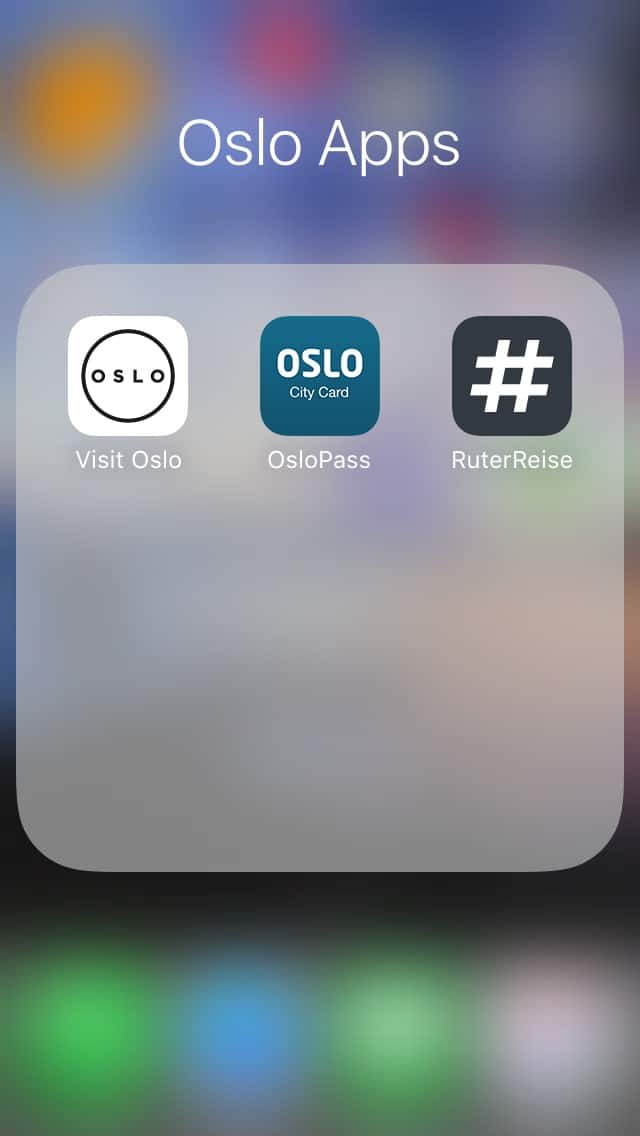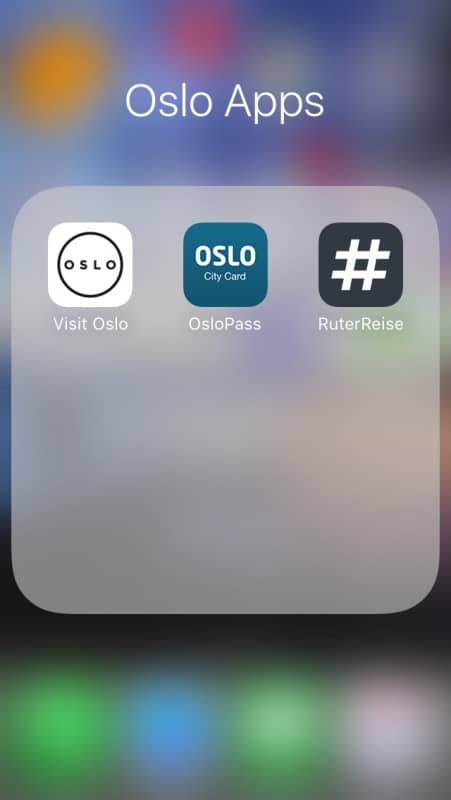 These three apps are vital for a smooth discovery of the city. The Visit Oslo app is an easy tool to access everything you need to know on the city. The Oslo Pass App enables you to find out what participating stores provide precisely what discounts and further information on Museums and attractions including opening times. Finally, RuterReise is the public transport app for the city and is awesome for helping you use your pass efficiently. Use all three apps for up to date local knowledge on the city!
---
What to do in Oslo in 24 Hours Using the Oslo Pass!
If you only have 24 hours, it's a good idea to start your Oslo Pass in the evening and finish it in the evening the next day, that way you get to enjoy one full day and two discounted evenings in the city! Here's how we maximised our time and budget in the city using the Oslo Pass… Of course, there are many ways to enjoy the Oslo Pass depending on your own personal interests. Don't forget to check out the full list of activities and sights included here.
---
The Oslo Pass: Day 1
5-7pm: Oslo City Walking Tour 
Informative, intriguing and recommended.
Time required: 2 hours from 10am-12pm or 5-7pm.
Great for: Learning about the rich culture and history of the city, particularly the Akershus Fortress.
Activate your pass with the city walking tour starting at either 10 am or 5 pm from the Information Centre at Oslo Central. For purpose of this itinerary we began our Oslo journey from 5pm.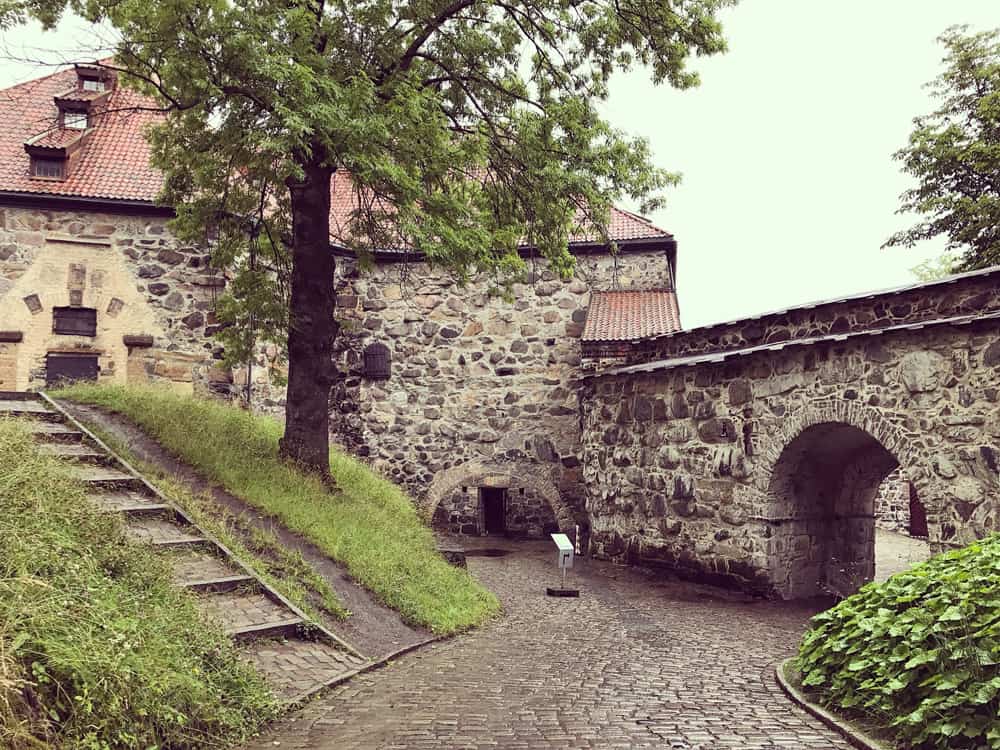 7-8pm: Cheap Middle-Eastern Eats in Grønland
Grungy, tasty, cultural.
Time required: 1-2 hours.
Great for: Cheap and tasty eats.
The walking tour leaves you at the base of Radisson Blu Hotel near Central Station. This is perfect walking distance to the lively, multicultural neighbourhood of Grønland for the cheapest (and tastiest!) kebabs and pizza in the city! As every local in Oslo knows, Grønland is a great place for a cheap dinner before moving onto the Botanical Gardens for a lovely evening stroll. From here catch the train (free!) to Tøyen (T-bane) for access to the Botanical Gardens.
8-9pm: Stroll through Oslo's Botanical Gardens
Peaceful, natural, beautiful.
Time required: 1 hour. Gates close at 9pm
Great for: Admiring Norwegian flora and connecting with nature in a peaceful and pristine environment.
Enjoy a pleasant walk around the various Scandinavian gardens before you retire for the evening.
TIP – If you want to see the city sights by night head back to the Radisson Blu Hotel, near Central Station, for a beverage at the Lobby bar on the 37th floor!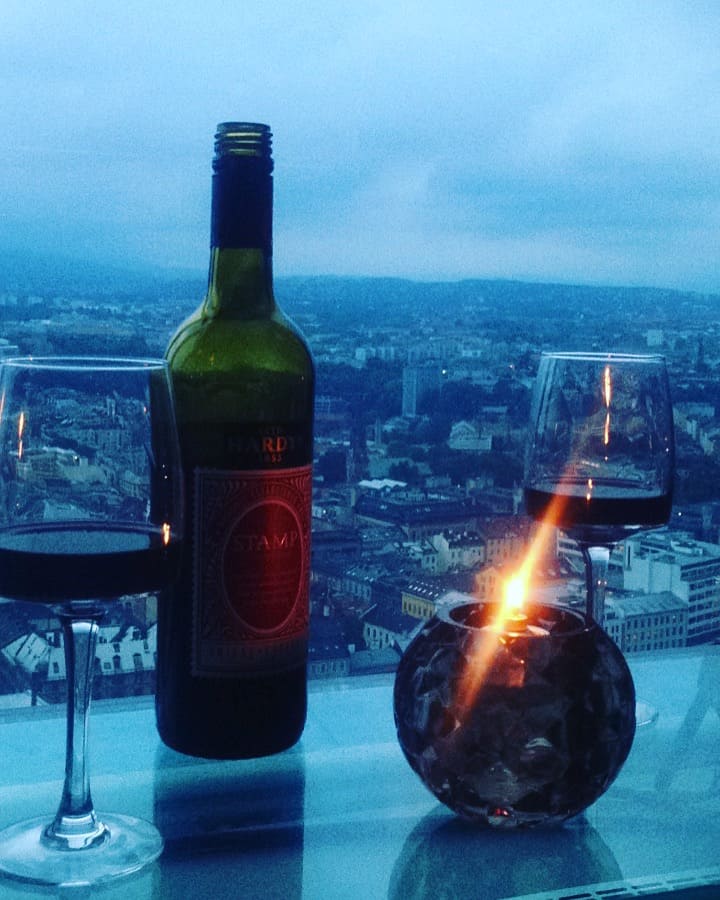 ---
The Oslo Pass: Day 2
9- 10:30am: The Fram Museum (The Polar Ice Exploration Museum)
Interactive, informative, engaging.
Time required: 1.5-2 hours
Great for: Learning about Arctic and Antarctic exploration, Norwegian and Arctic history and culture.
Early bird catches the worm so start your day by catching the bus number 30 to the fascinating Fram Museum for a 9am arrival. Here you can discover the history of Polar exploration throughout the ages. Even if you've never been interested in the topic before, this museum is so well set up that it is enjoyable for everyone, young and old!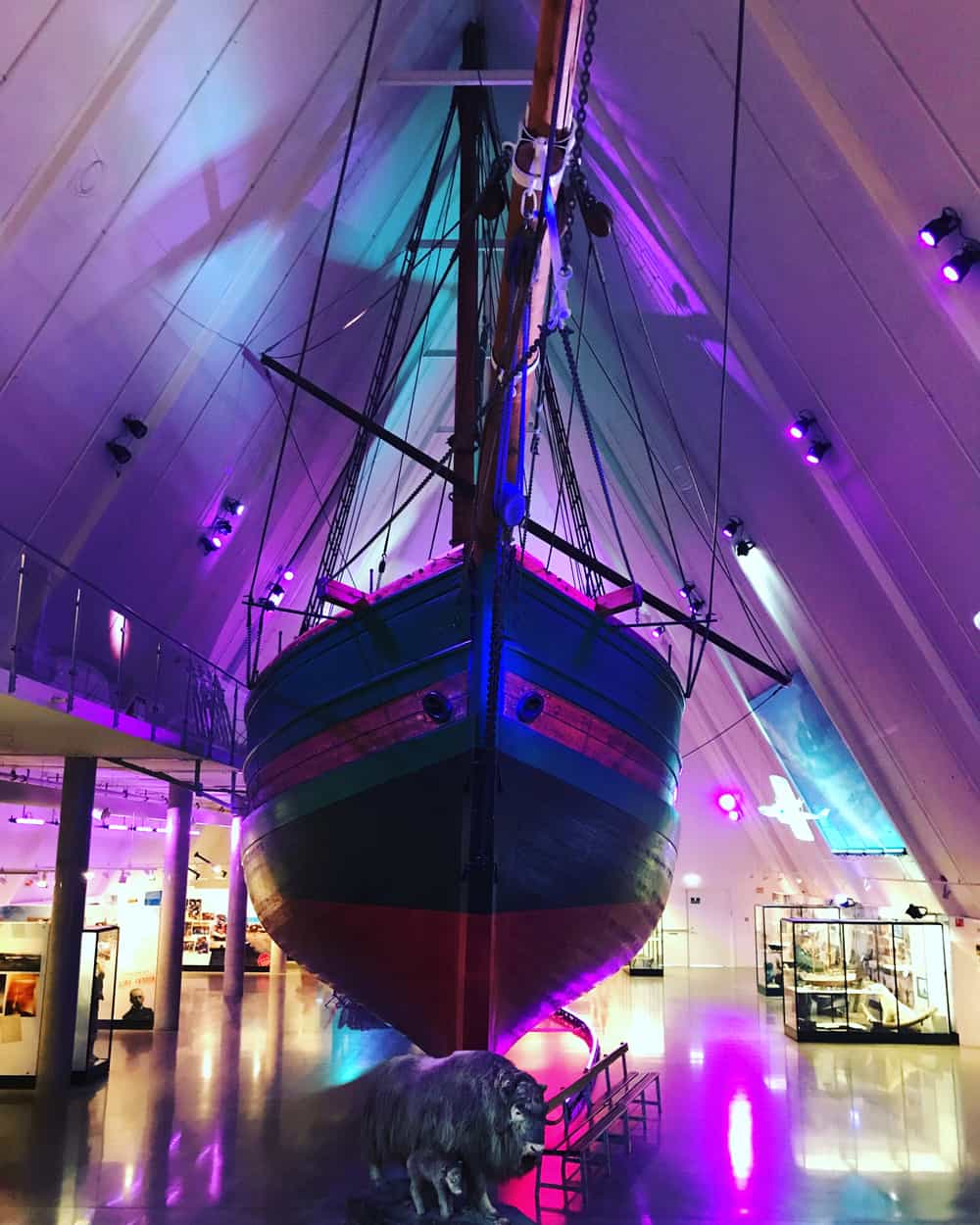 10:30-11am: Kon-Tiki Museum
Time required: 30 minutes
Great for: Learning more about Norsk history, as well as the Pacific people and their way of living.
While you're in the area, also check out the adventurous spirit of Thor Heyerdahl , one of history's greatest explorers, at the Kon-Tiki Museum which is right next door.
Next, catch bus number 30 from outside the Kon-Tiki museum which will take you to your next destination the Viking Ship Museum. (This journey will take you approximately 10 minutes if you remember to press the stop button at Bygdøhus! However, if you are like us and forget to do so, not to worry as the bus terminates and resets its route at Huk bus stop and dropping you at Vikingskipene in a matter of five minutes!)
11am-12pm: Viking Museum
Fascinating, child friendly and wheel -chair accessible.
Time required: 45 minutes
Great for: Taking a step back into ancient times and discovering more about the Viking way of life.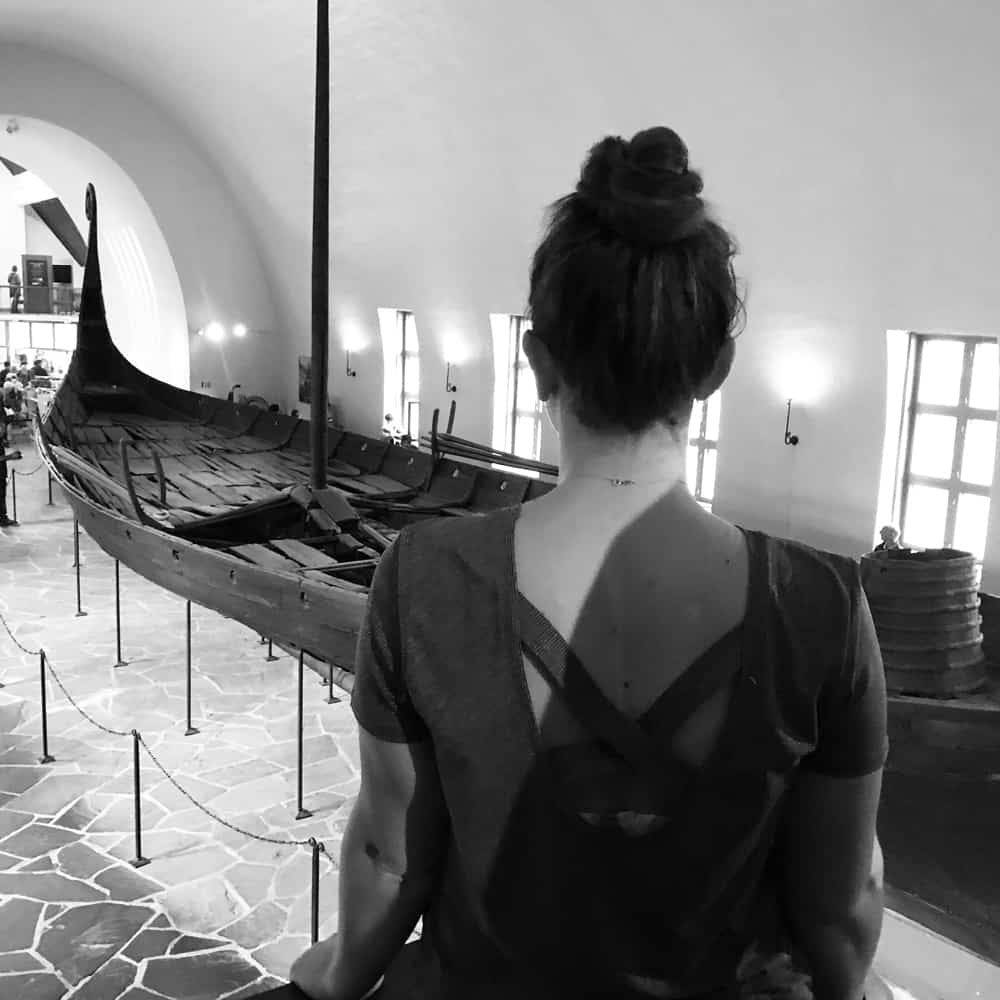 The architecture involved in creating the Viking ships along with their sleds and apparatus is impressive to say the least. It's quite amazing to witness how the Vikings lived especially when you consider the epic weather conditions they would have faced.
After learning all about the Vikings, from here head to your next destination for lunch and relaxation at Vigelandsparken (The Vigeland Park). The bus stop is opposite where you got off, which is outside the museum gate.
12-1pm: Vigelandsparken (Vigeland Park)
Beautiful, Creative, Natural, Green…
Time required: 1 hour.
Great for: Chilling out with a picnic and roaming through the lush green nature whilst observing nude sculptures of Gustav Vigeland, a famous Norwegian artist and sculptor.
At Vigeland Park, it's so refreshing to be immersed in nature in the middle of a bustling city. The park is so big that you don't even feel like you're in Oslo city anymore! From the park, continue strolling through the greenery heading towards Vigeland Museum.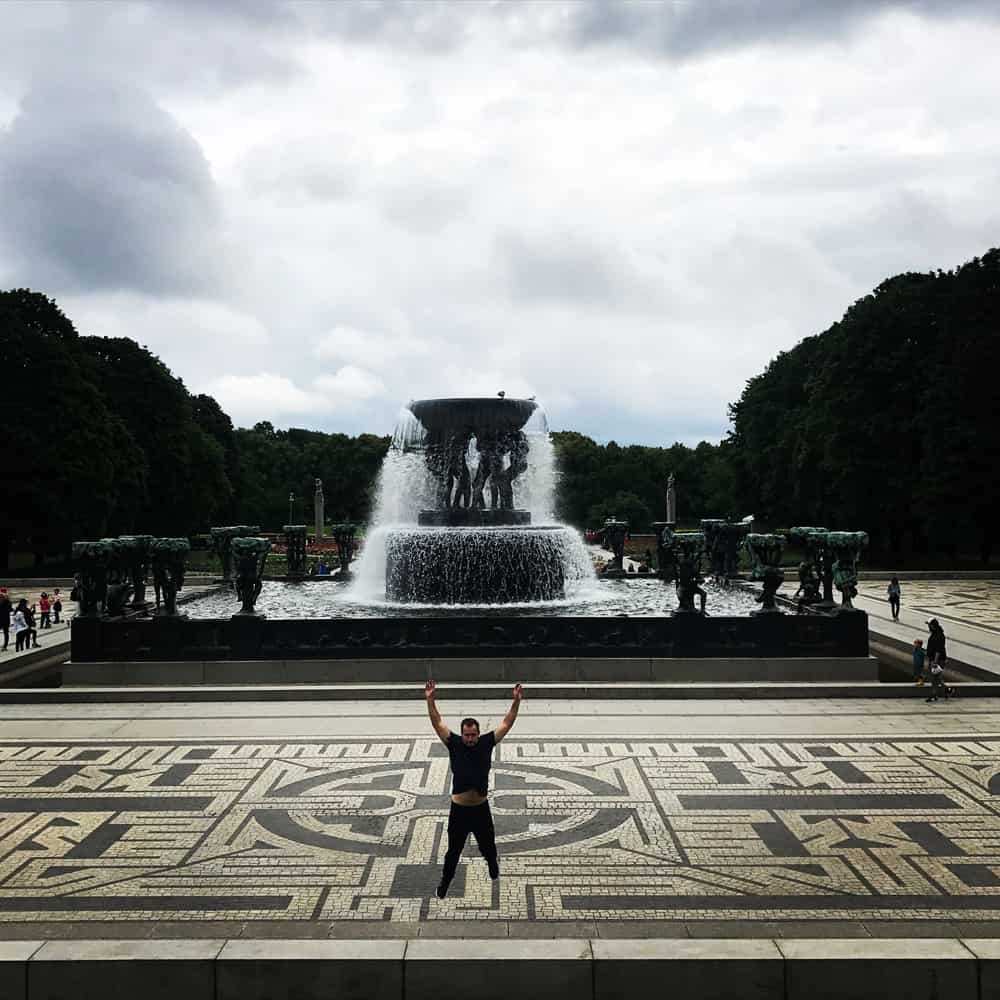 1-2pm: Vigeland Museum
Time required: 40 minutes
Great for: Appreciation of the art and sculptures of Norwegian artists as you see the artistic process from paper to sculpture.
While you're in the park, you may as well stop by this small and interesting museum which teaches visitors more about Gustav Vigeland, the artist of whom the park is named after.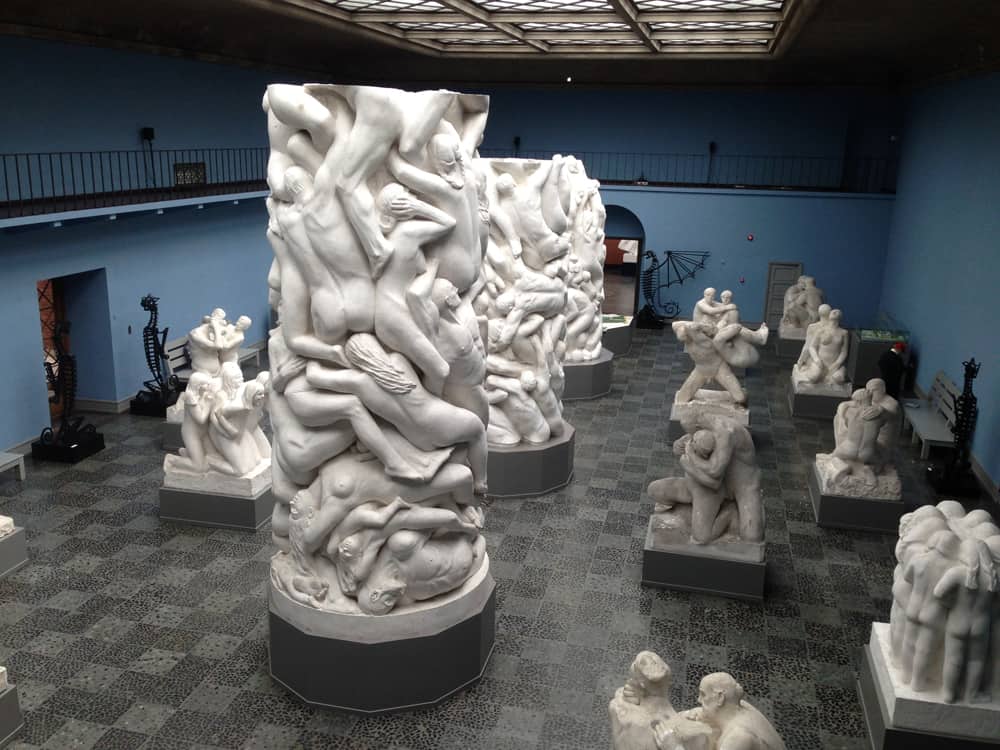 2-3pm: Holmenkollen Hill
Time required: 40 minutes
Great for: Views of the city of Oslo and finding out more about skiing and ski jumping!
Holmenkollen is a hill located on the Northwestern side of Oslo, that is a gateway to the countryside where locals go hiking and skiing. The area is also famous for being home to Norway's national ski arena.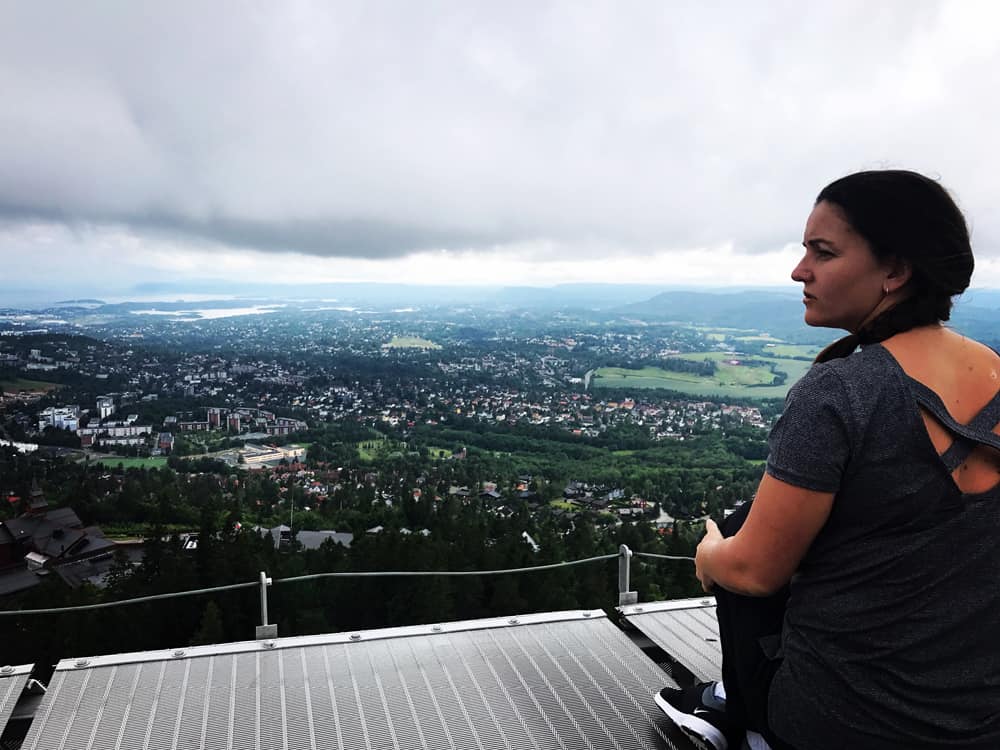 If you're feeling adventurous, you can try out Holmenkollen's ski jump simulator, or if you're more in the mood for observing and learning, there is a museum (Holmenkollen Ski Museum) built right under the ski jump platform where you can discover the history of ski jumping. At Holmenkollen you will begin to understand about the cultural significance of skiing and life in the snow in Scandinavian culture.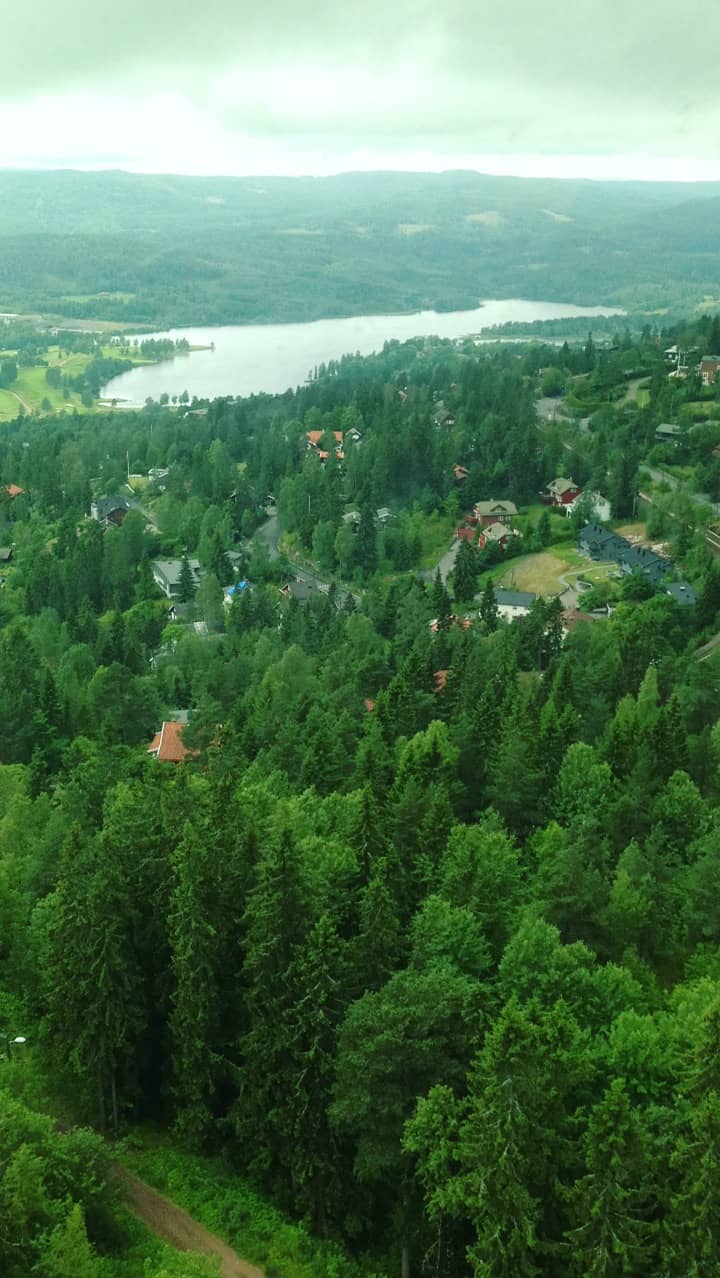 3-4pm: Munch Museum *(Optional) 
The Munch Museum showcases an array of Munch's art.
Time required: 30 minutes
Great for: Art enthusiasts and fans of the Norwegian painter, Edward Munch.
If The Scream or Madonna are what you're after, then I would skip this museum altogether. These two pieces amongst many others of Munch's best works can be found at the Oslo National Gallery. (We were unaware of this and had to move quickly to ensure we made it to the Gallery before our pass expired!)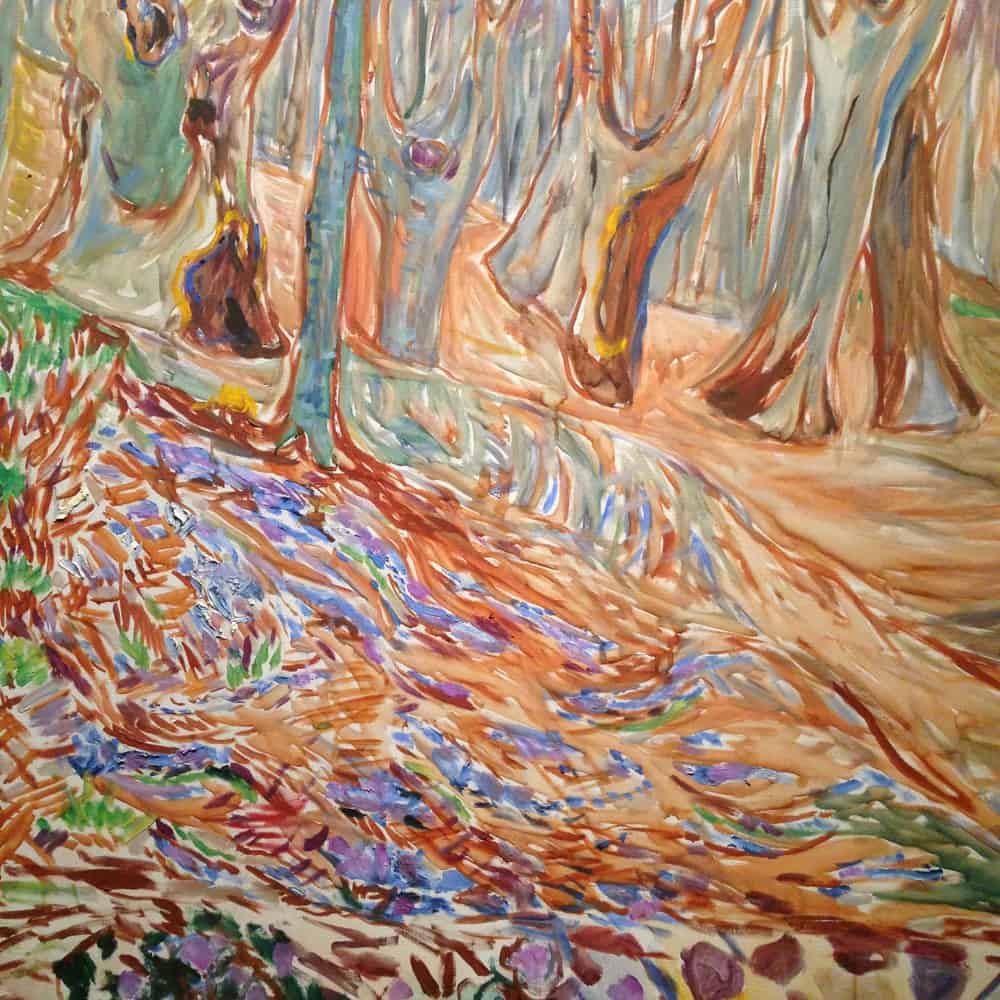 If you are following our route directly then catch the train from Tøyen (T-bane) to Nasjonalgalleriet and walk to the National Museum from the T-bane station.
4-5pm: National Gallery
Creative, inspiring, captivating.
Time required: 60 minutes
Great for: Art enthusiasts or if you want to see The Scream or the Madonna along with famous art from Pablo Picasso, Manet, Monet and Cézanne.
There are some wonderful pieces to view at the National Gallery, showcasing famous artworks from all over the world. If you're not normally an art fan, you will still surely feel goosebumps at some of the legendary pieces of art hanging in this museum.
5-6pm: Oslo Magic Ice Bar
To conclude your day of exploring this vibrant city head across the road to the Oslo Magic Ice Bar for a super cool beverage in style!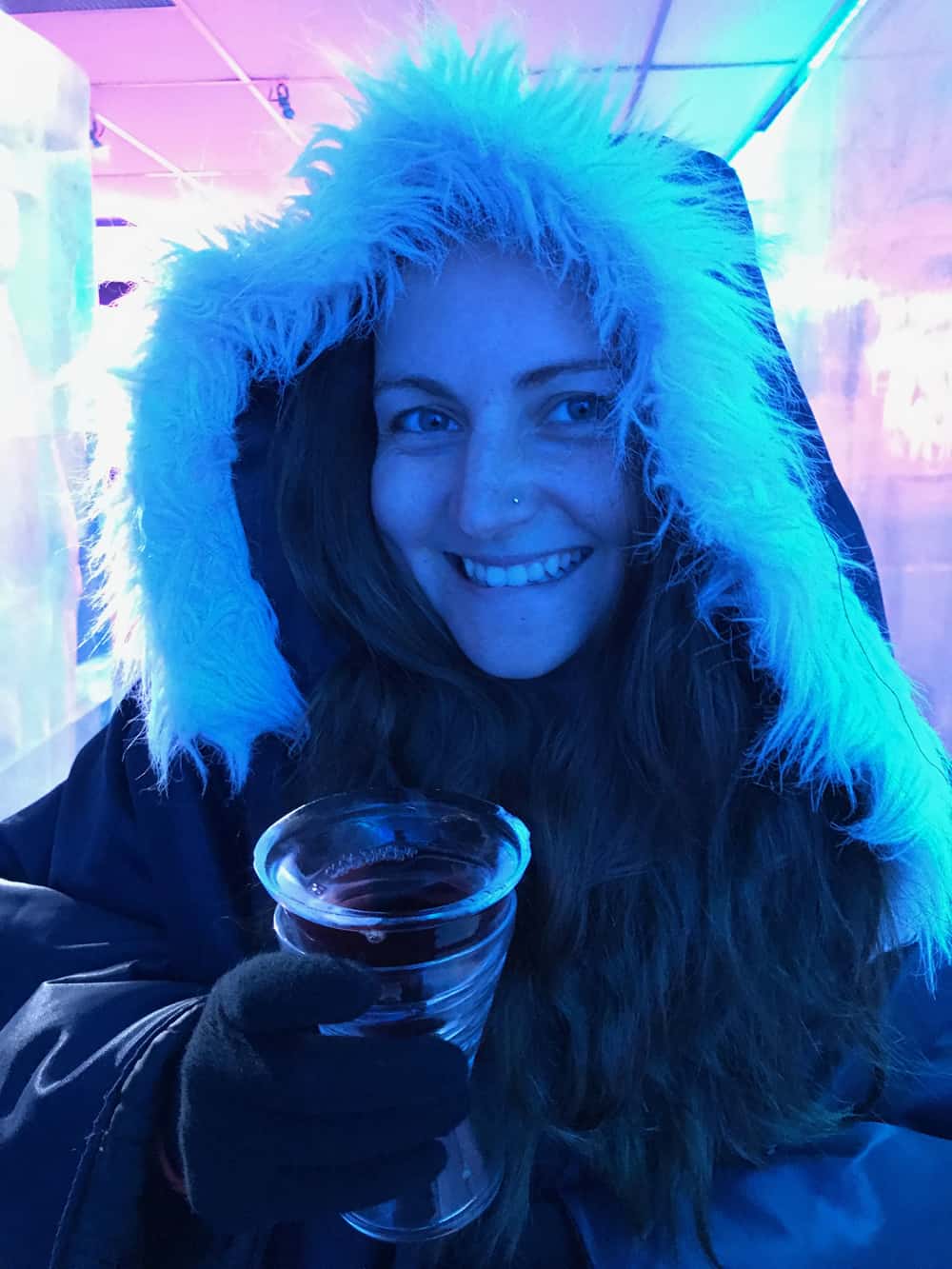 If you wish to kick on further head to the The Scotsman across from H&M in the old square. This place has live music and is perfect for people-watching and cheese platters!
What did you experience with the Oslo Pass? Tell us your Oslo highlights in the comments below…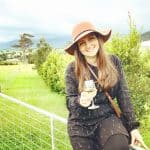 About The Author: Rachel Pope is the founder of Spirit Quest Travel, an adventure travel blog focusing on mindfulness and active living. She is an outdoor enthusiast, yogi, storyteller and wellness advocate who is happiest when immersed in nature.