"Be prepared." It's the well-known scout motto but over-preparation can be the downfall of many a first-time backpacker. The temptation to pack everything you'd need to survive The Walking Dead can be overwhelming but honestly, you don't need clean clothes every day or three jackets, just in case, and you definitely don't need that zombie cleaving hatchet hanging from your pack.
Instead of carrying 20kg of unnecessary gear, stick to these tried and tested ultralight backpacking tips. Trust me, your back and legs will appreciate it!
What is Ultralight Hiking?
Simply put, ultralight hiking is a backpacking style that puts an emphasis on carrying the lightest possible gear while still having everything you need to tackle a long hike.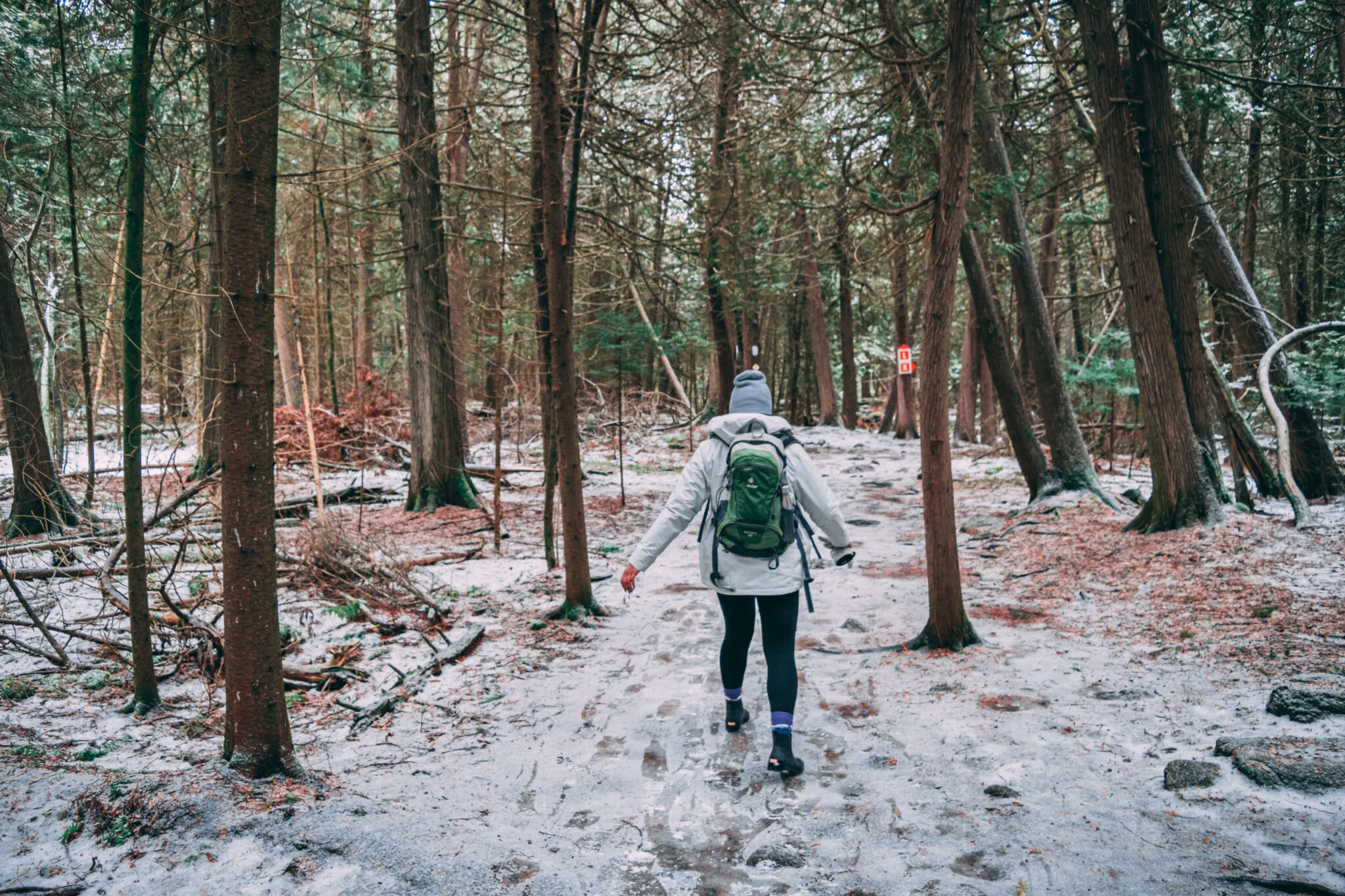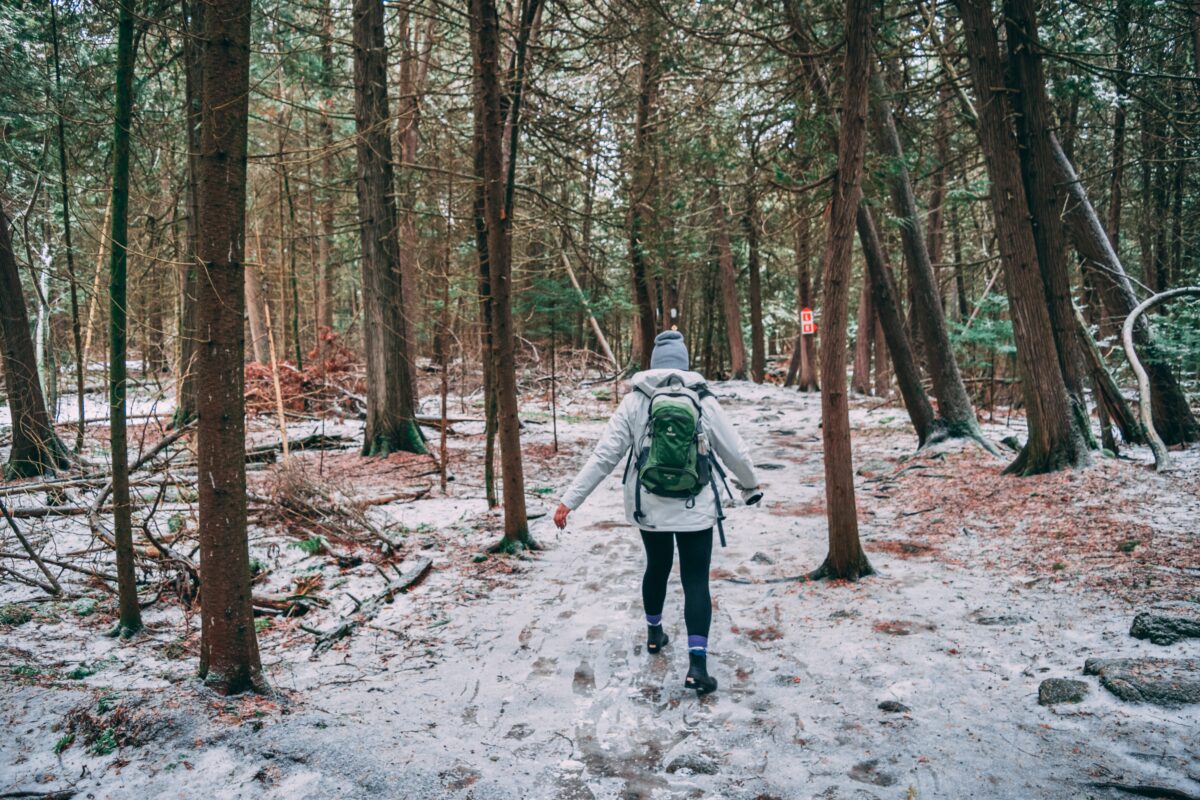 The first time I went on an overnight adventure into the great outdoors, I filled my pack with matches, first aid kits, a week's worth of clothes and enough tins of baked beans to feed a small nation. I was only going for one night and we camped less than an hour from the car park…
I soon came to realise, hiking with everything but the kitchen sink on your back is not sustainable. I knew I'd have to find another way. That's when I stumbled across ultralight backpacking. People were hiking thousands of miles, with less than 5 kg (excluding water) in their packs and almost never in need of anything they weren't carrying. My interest was piqued and a new obsession began.
It doesn't take a genius to see that by reducing your pack weight, you can walk further, walk longer and often ditch items that add no value to your hiking or camping experience. Do you really need to take a power bank for a single night's camp? Sure, take your phone in case you get lost or hurt but leave it off until you need it. Not carrying a portable charger will save you at least half a kilo before you've even looked at the rest of these ultralight backpacking tips!
14 Tips For Ultralight Hiking
1. Safety
Less is more when it comes to ultralight backpacking but that doesn't mean you should forgo important safety items. Before you go stripping everything out of your bag and taking on the world with nothing more than the clothes on your back, be aware that there are certain items which should not be left behind to save a few grams.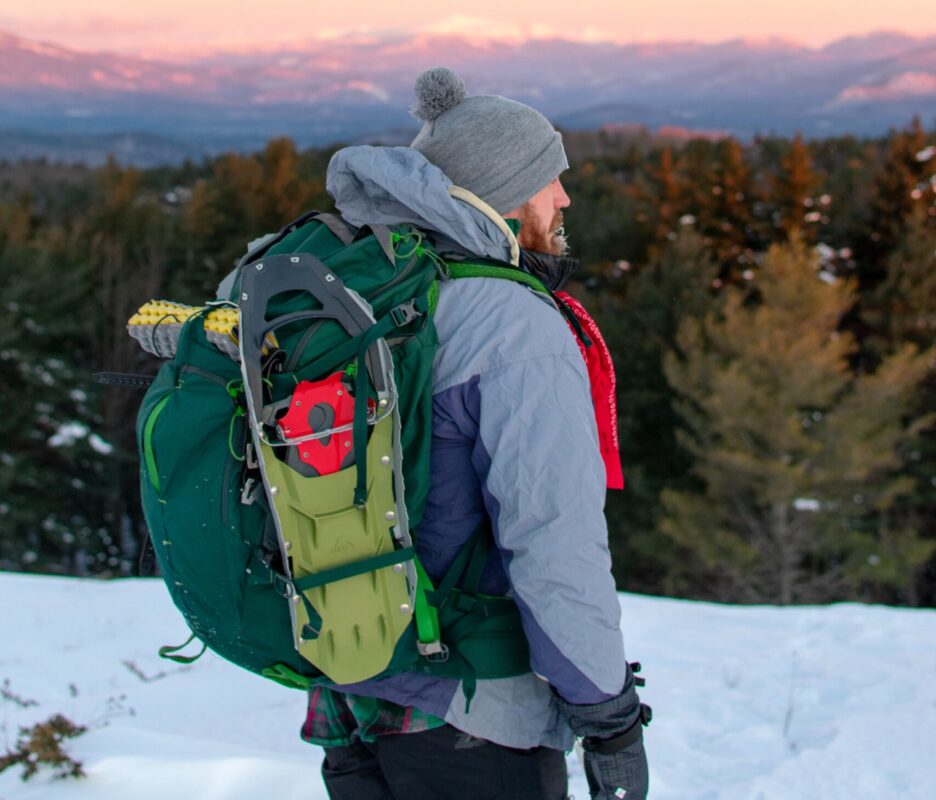 A torch, first aid kit, correct clothing and way of making contact in an emergency are all must-haves, no matter where or when you're hiking. It may seem silly to bring a coat and torch in the middle of summer but when hiking, it's all too easy to take a wrong turn and end up hours out of your way. You'll appreciate being able to see the rocky trail and having that extra layer as the sun sets.
Ultralight backpacking is all about proper planning and preparation.
2. Keep The Big Three Light
The quickest way to save weight when backpacking is to keep your 'big three' as light as you can.
The big three are: your tent, backpack and sleep system. These items will essentially be the heaviest things you carry so should always be the first things to target.
It's worth noting that the lightest equipment can cost an absolute fortune. Real ultralight gear is generally not made in large quantities by big manufacturers. Instead, it's the realm of small cottage companies who tend to be staffed by hikers and passionate backpackers. This lack of large scale production usually means gear is made to order and comes at a cost. There is cheaper ultralight gear available from places like AliExpress but the quality is not usually as high.
i. Backpack
Choosing a light backpack is super important if you're trying to bring the overall weight of your gear down. For example; Deuter's Aircontact 55 hiking pack weighs around 2.3kg. Osprey's classic lightweight backpack, the Exos 48, clocks in at 1.2kg but kings of ultralight backpacking gear, Zpacks, created their famous Arc Blast backpack to weigh less than 570 grams!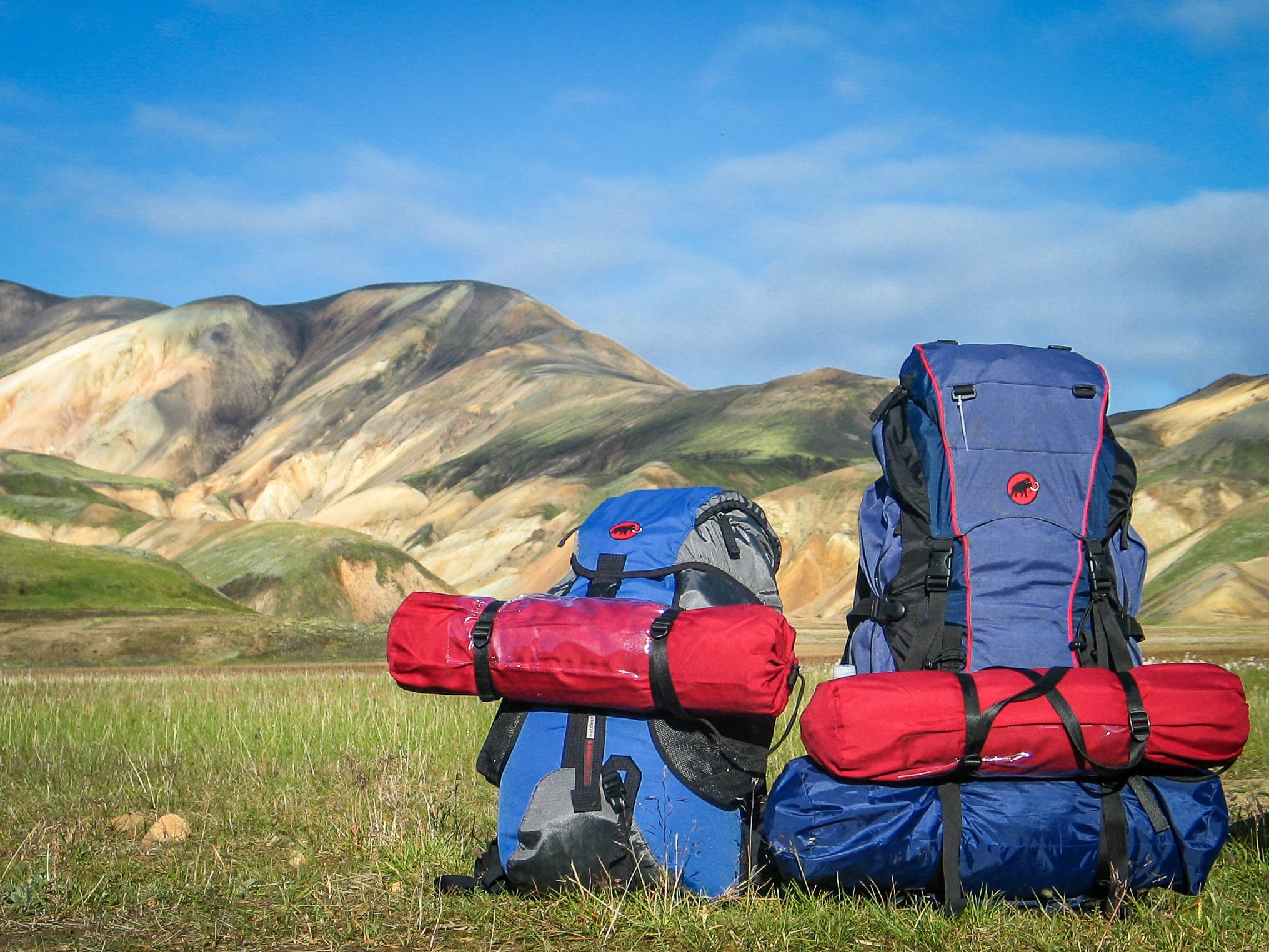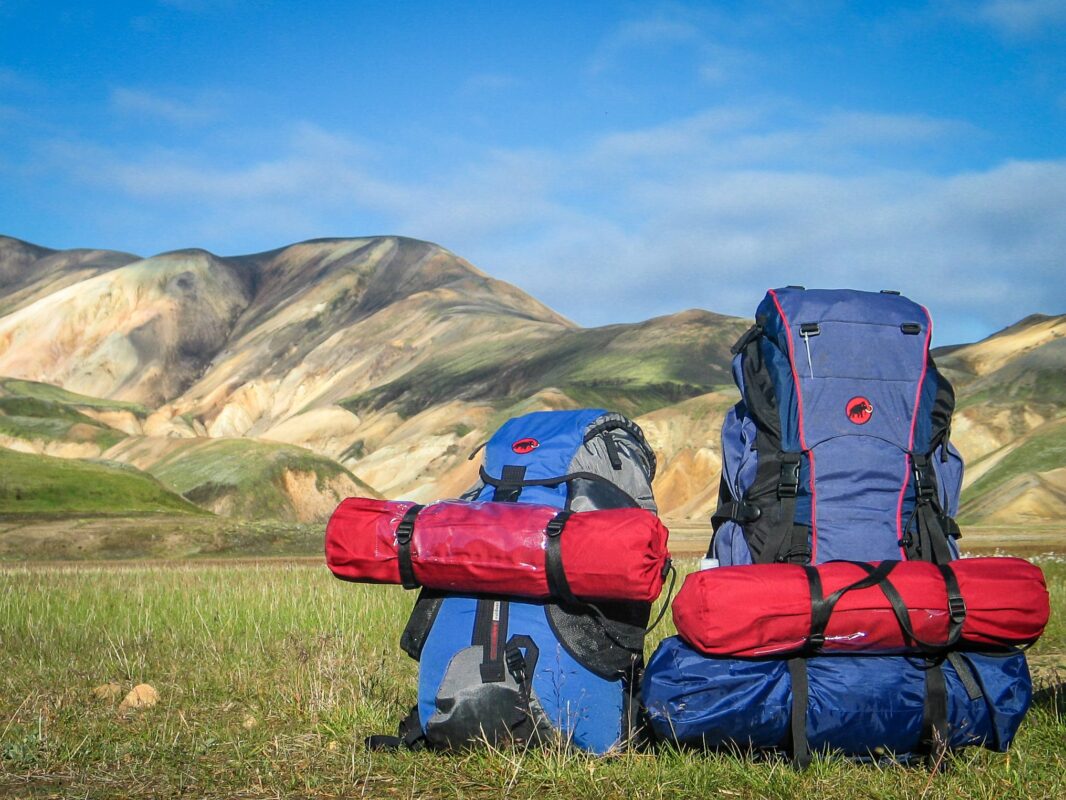 Just by shopping around carefully, you can save A LOT of weight from your backpack. You don't need to go and spend a few hundred dollars on a Zpacks Arc Blast either, there are ultralight backpacks like the 3F UL Gear range on AliExpress for half the price of the American or European competition!
TIp: Keep your pack small! Make sure you can fit all your gear in but don't buy one size larger 'just in case'. If you have space, you'll use it, so don't give yourself the option!
ii. Tent
Tents are heavy. A basic two-man tent from Vango or Eurohike will weigh in between 2.5-3.5kg, which is a lot when it's thrown in with all your other gear. Compare that to Zpacks' standard two-man tent, The Duplex, which weighs less than 550g! 
Don't get me wrong, Zpacks gear isn't for everyone. Pricey would be an understatement when describing them but you can pick up a 3F UL Gear Lanshan 2, two-person tent from AliExpress for about $125. At close to the same price as a good entry-level two-man hiking tent and weighing just 900g, the Lanshan 2 is a great option for ultralight beginners!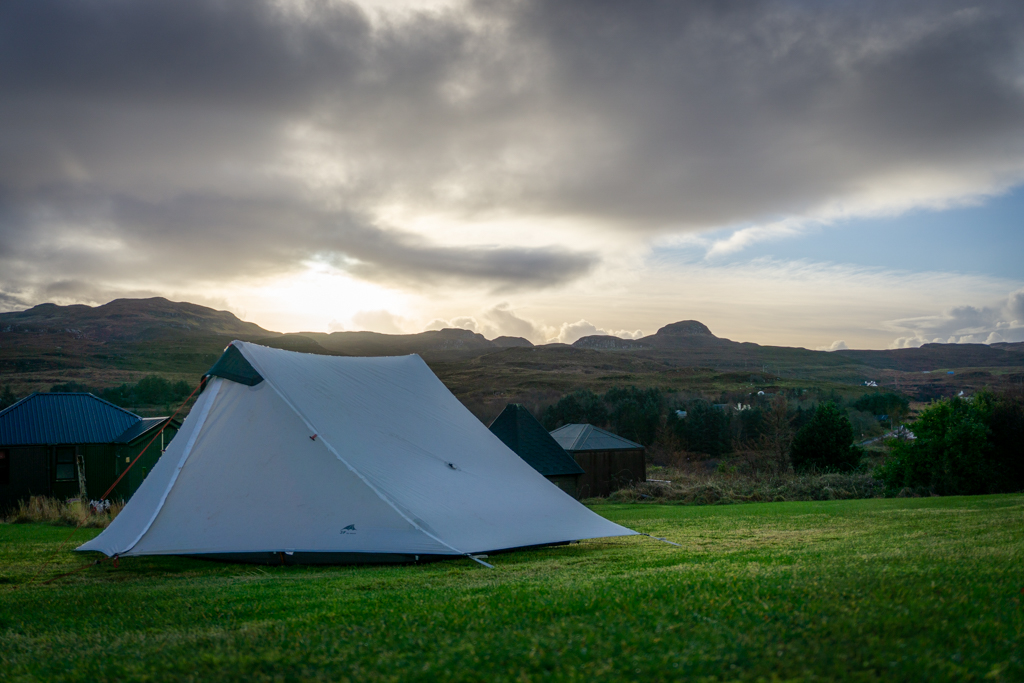 iii. Sleep System
To make things simple here, a sleep system includes everything you need for sleeping: A sleep mat and sleeping bag. The heaviest part of this setup will likely be your sleeping bag. An entry-level three-season sleeping bag will weigh in at around 1.5-2kg and range in price from $40-$120USD. The Zpacks ultralight sleeping bags weigh around 350g but will set you back $300+USD! Much cheaper than Zpacks but much lighter than your general hiking store sleeping bag is the Nature Hike CW300 found on AliExpress. Weighing in at just over 600g, this bag starts at around $100USD.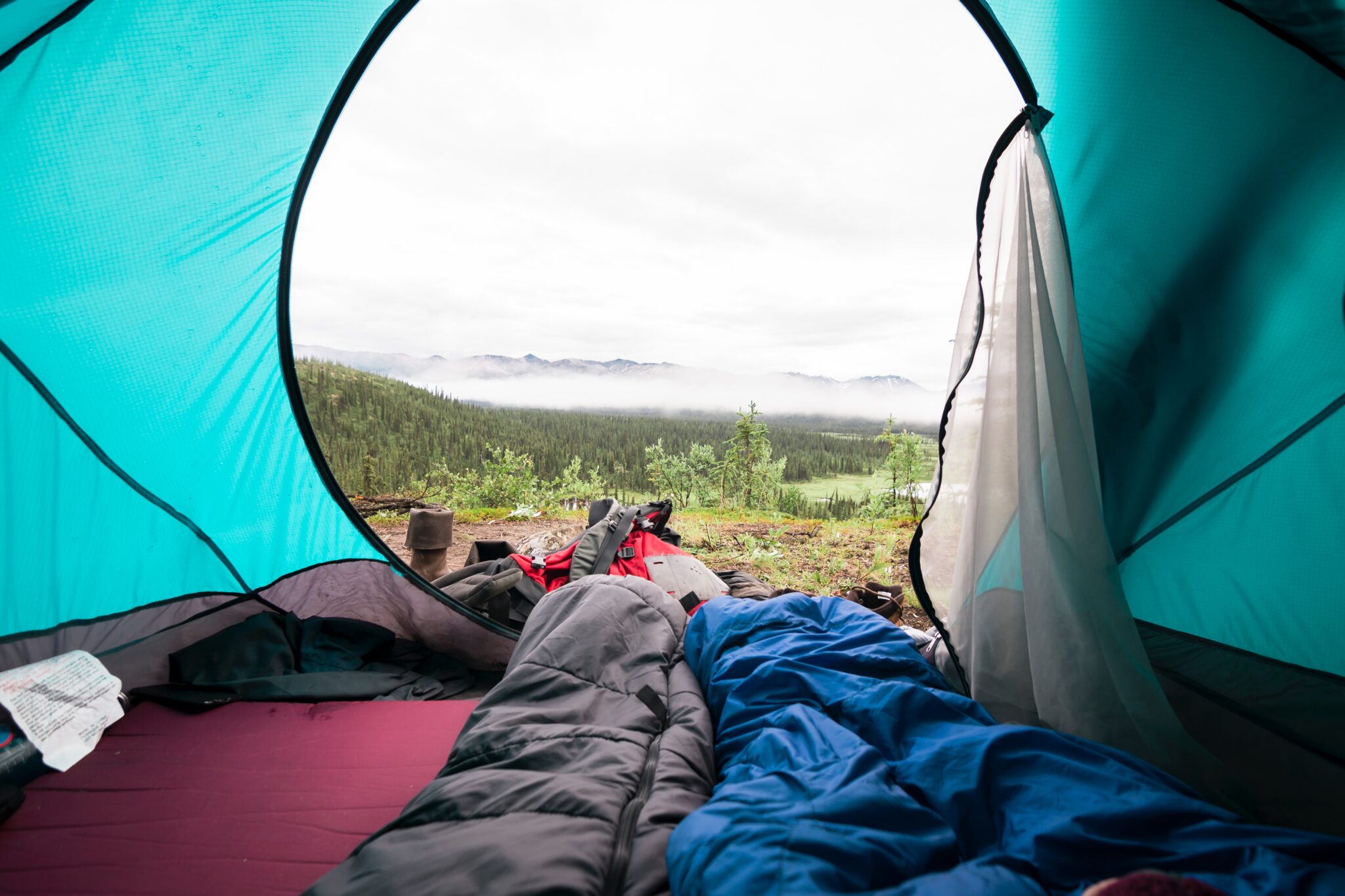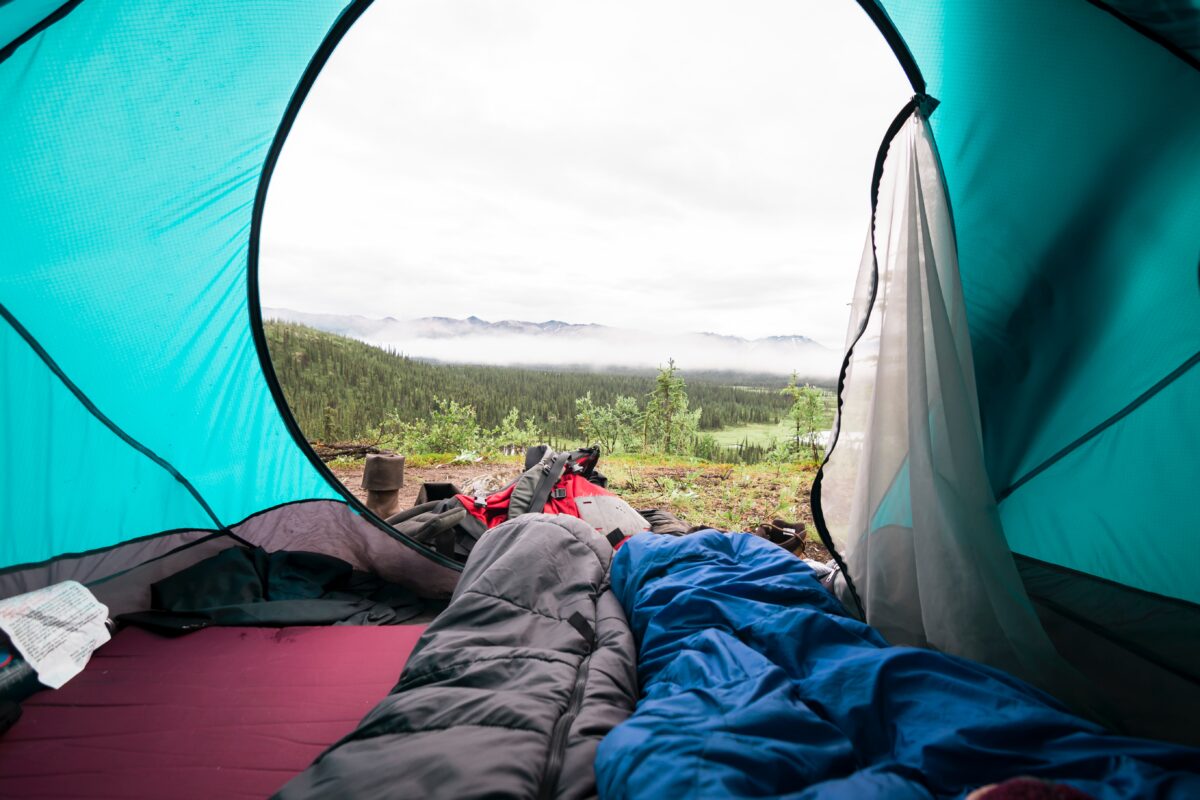 Sleeping pads are an interesting topic. The cheapest and lightest are closed-cell foam pads. You can usually pick these up for around $15 – $30USD and they weigh less than 150g. The downside with closed-cell foam sleeping pads is that they are not the most comfortable nor the warmest options. They are also pretty bulky but if weight is the main issue for you, especially if you're camping in the summer, then a cheap closed cell foam pad is the way to go.
You can also get inflatable pads which weigh a little more but pack down much smaller and offer more comfort and warmth. Some may even have a pillow built in! Expect these to weigh around 300-500g and cost somewhere between $35-$200USD.
Finally, self-inflating pads are a popular choice with beginner backpackers because of the comfort they offer and the ease of use. They are the heaviest of the three options, clocking in at around a kilogram and can usually be purchased for $25-$80USD.
As far as a pillow goes, if you don't have one built into your sleep mat, just use some rolled-up clothes!
3. Keep food weight low
Don't carry more food than you need. It's easy to throw in a few extra meals just in case but honestly, if you're bringing food home from a backpacking trip, you've planned poorly. That's certainly not to say don't take enough food. Hiking burns a lot of calories and you need to replenish them but don't go crazy.
Instead of carrying tins of beans or other heavy meals, opt for dehydrated hiking meals from companies like Summit to Eat, Wayfayrer or Greenbelly. To prepare these meals, just add hot water from your lightweight camp stove!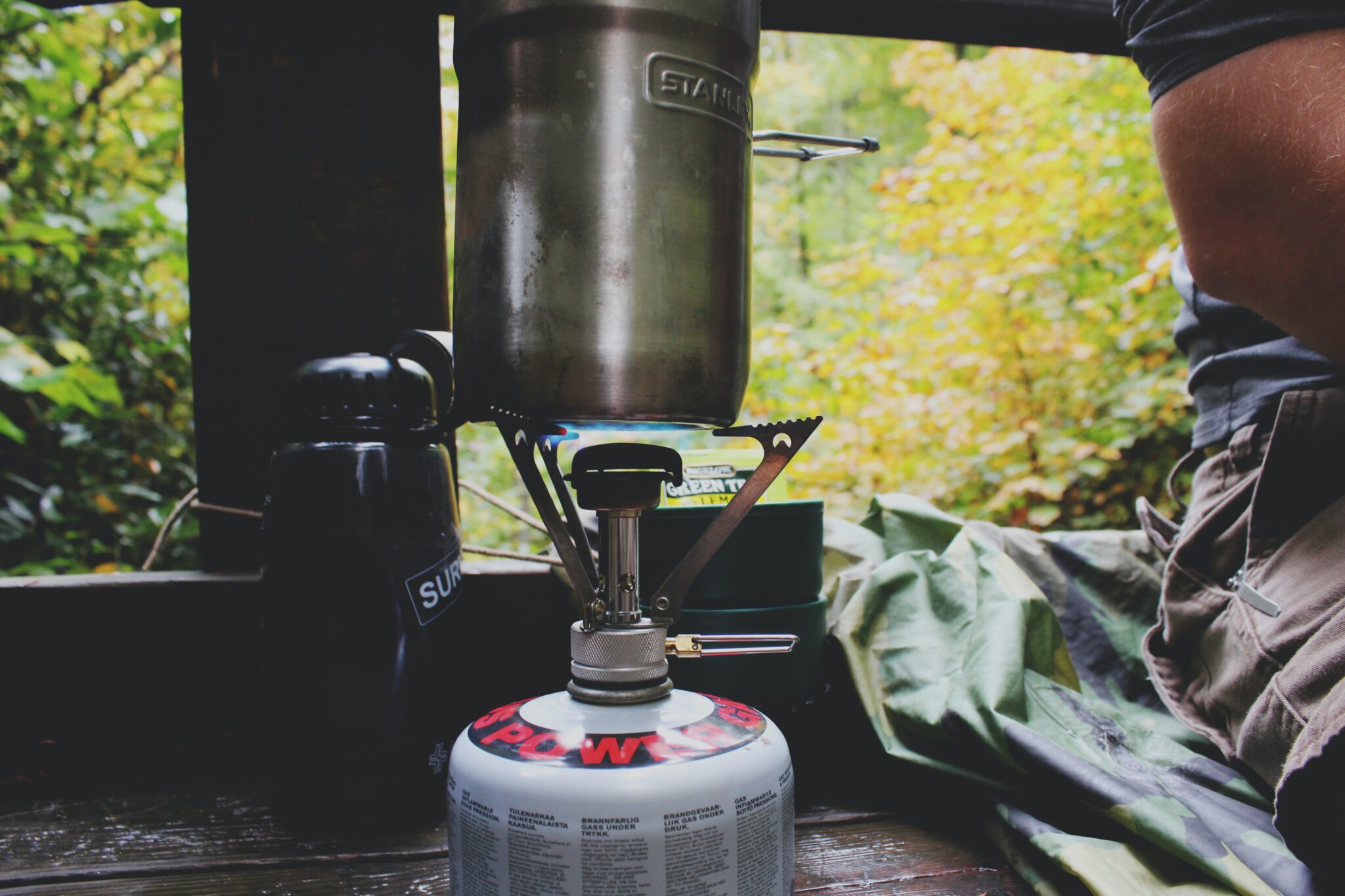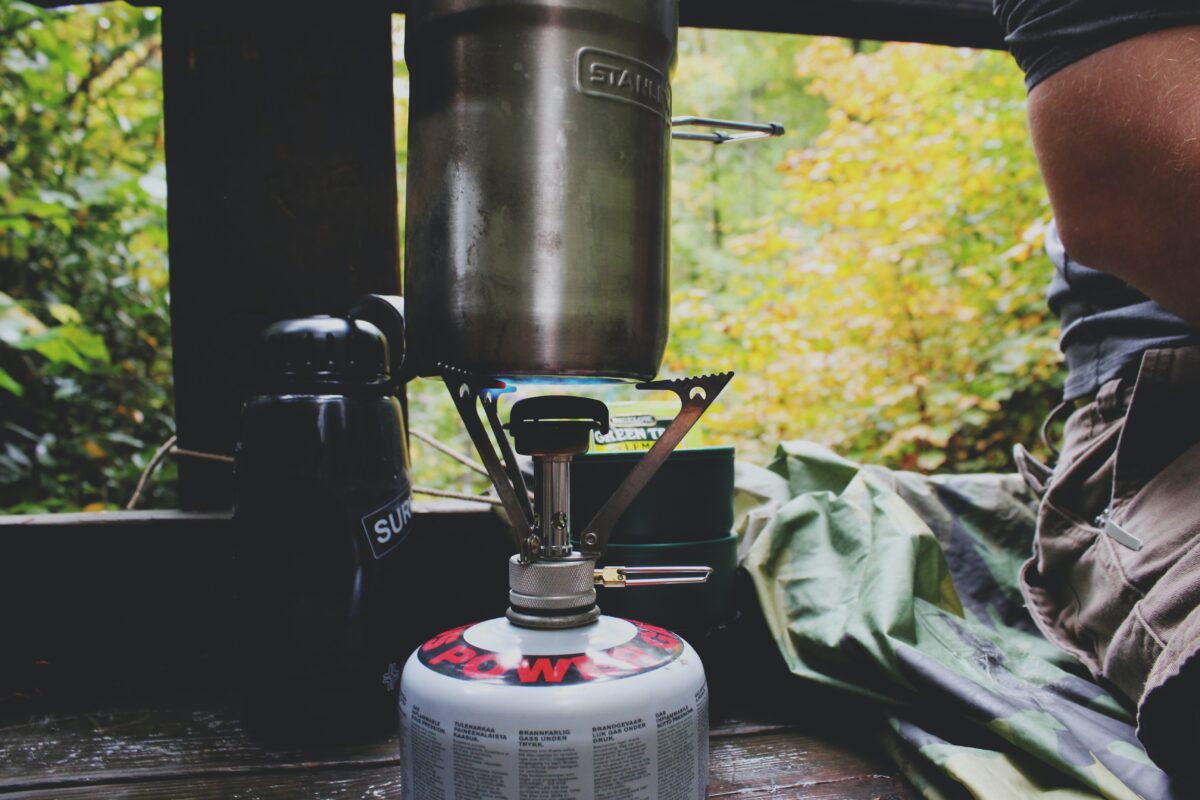 Some hikers will choose to cold soak their meals instead of using heat, which means they don't have to carry a stove at all! You can find some really easy cold soak recipes that make delicious meals, just be prepared to have to think a little more around mealtime!
4. Keep clothes light
While you need to be prepared to face bad weather while hiking, there's no need to pack for Arctic conditions when hiking in the Spanish summer. Research common weather for your route and pack accordingly.
Rather than take a big fleecy coat to get you through cold evenings, opt for a layering system. A base layer, mid-layer, jumper and puffy jacket will provide more warmth than one big jacket, be easier to carry and offer more options for varying weather conditions.
While choosing the best options for your layering system, remember that quick-dry synthetic materials will always be preferable to cotton or denim, both of which take an age to dry and hold on to bad odours.
5. Shoes
First-time backpackers often rush out to buy big heavy hiking boots because they assume that's what everyone wears. In reality, unless you are hiking over particularly rugged terrain, a pair of lightweight walking shoes or trail runners are probably more suitable. You'll be amazed at the noticeable weight difference between having boots or trail runners on your feet!
In the same vein, you'll often see hikers with camp shoes strapped to the outside of their packs. Ask yourself if camp shoes are really necessary, or whether you think you could survive without them!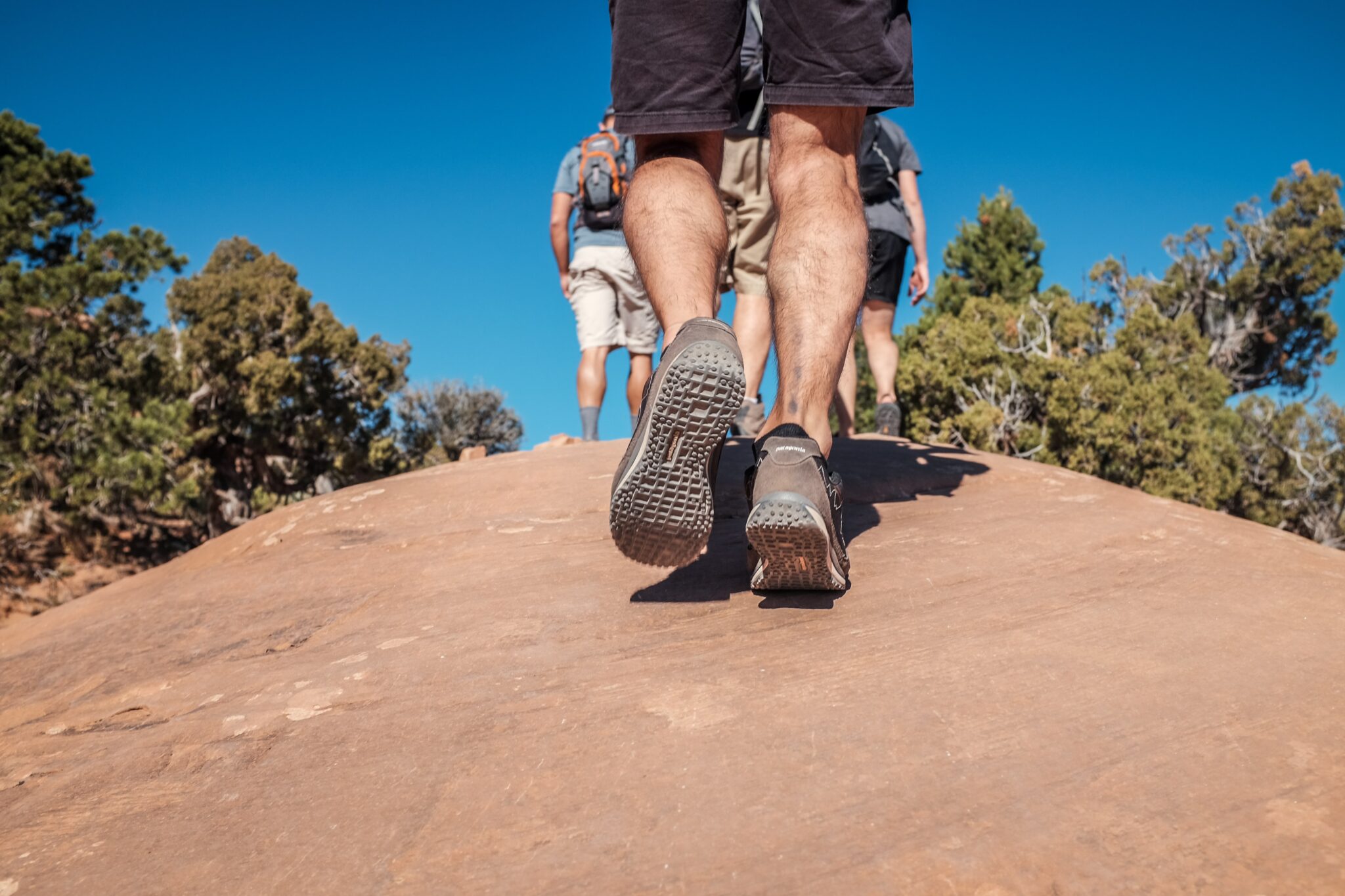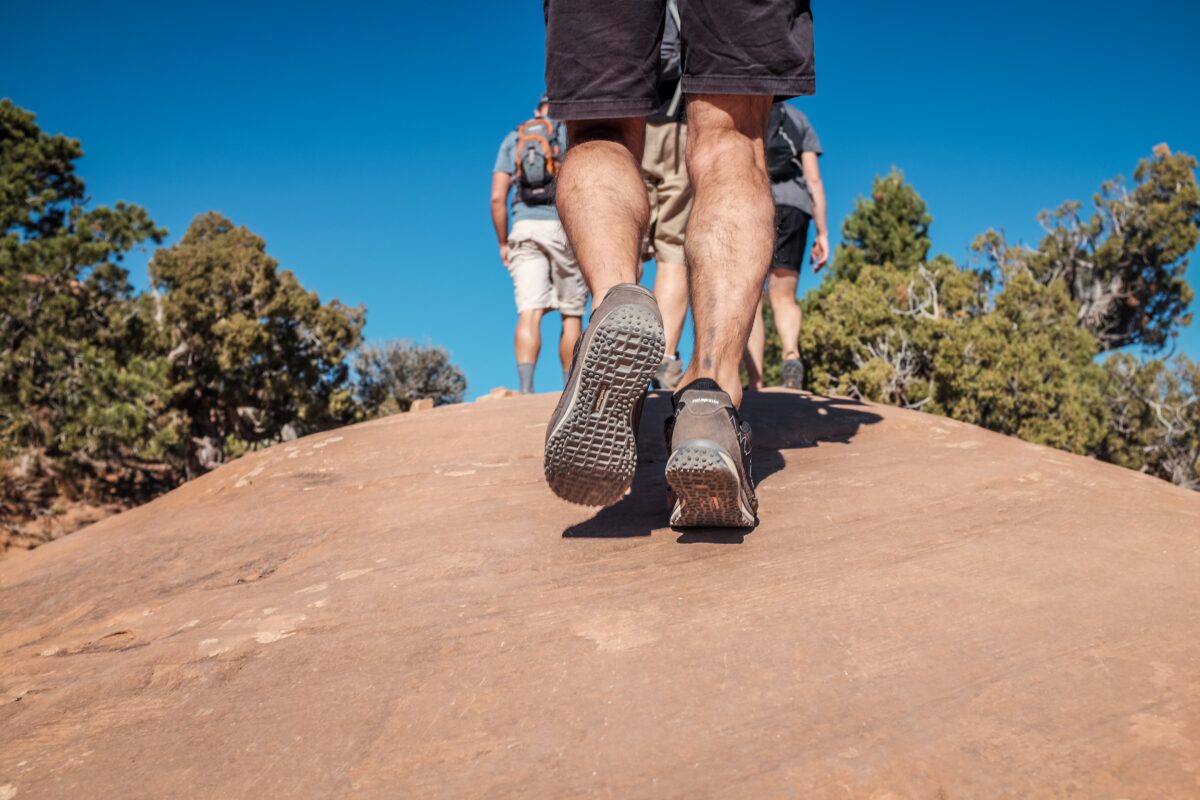 6. Water
Water is an important aspect of any exercise so make sure you have enough – it can be pretty scary to run out of water when you're in the middle of nowhere!
But water is heavy. At pretty much 1kg per litre, you'll find your overall pack weight will quickly increase as you add water to the mix. Here are some simple steps to keeping your water weight as low as possible.
i. Use a lightweight bottle
You'd be amazed at how many hikers use a Nalgene or other robust bottles on trail. Realistically, a normal disposable water bottle will serve you just as well, be about a tenth of the price and ten percent of the weight.
When using a disposable bottle, remember to be a responsible traveller. Reuse it as much as you can and recycle it when you're finished. Don't upset David Attenborough by taking the scourge of single-use plastic lightly!
If you are planning on using a filtered water bottle on trial, the lightest and most reliable option, weighing just over 60g is the Katadyn BeFree bottle. This will set you back around $50USD but will allow you to get safe drinking water from a range of sources including ponds, rivers and streams. In order to prolong the life of your filter and ensure you have the cleanest water possible, try to gather water from fast-flowing spots and avoid stagnant areas if possible!
ii. Camel up
When you get to a water source, spend some time there. Drink a litre so you've got a decent amount of water inside you before you even set off. Not only will this help prevent dehydration but it also means you don't have to carry quite as much in your bag!
iii. Know where your next water source is
If you know the next water source is 5km away, then you can probably safely carry just a single litre of water with you. However, if it's 25km away, you know you'll need to carry a lot more! Being well informed about the trail ahead not only helps to keep you safe but it also means you'll have to carry less 'just in case' supplies!
7. Hike with friends
By hiking with friends, you can split gear between you. Are you sharing a tent with someone? Get them to carry the poles and stakes while you carry the bug net and rainfly. Or you carry the stove while your hiking buddy carries the food. A problem shared is a problem halved and that is never truer than when hiking!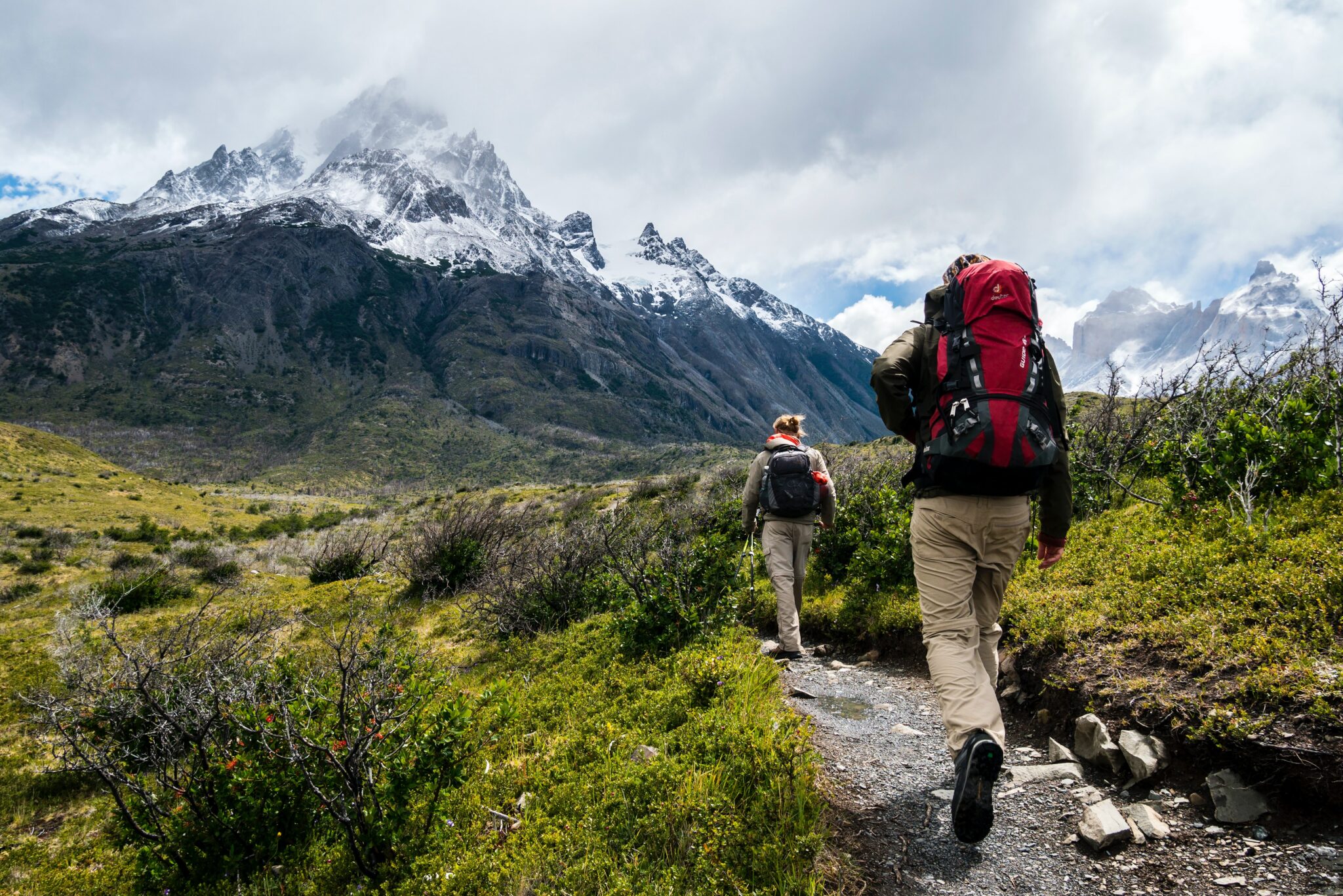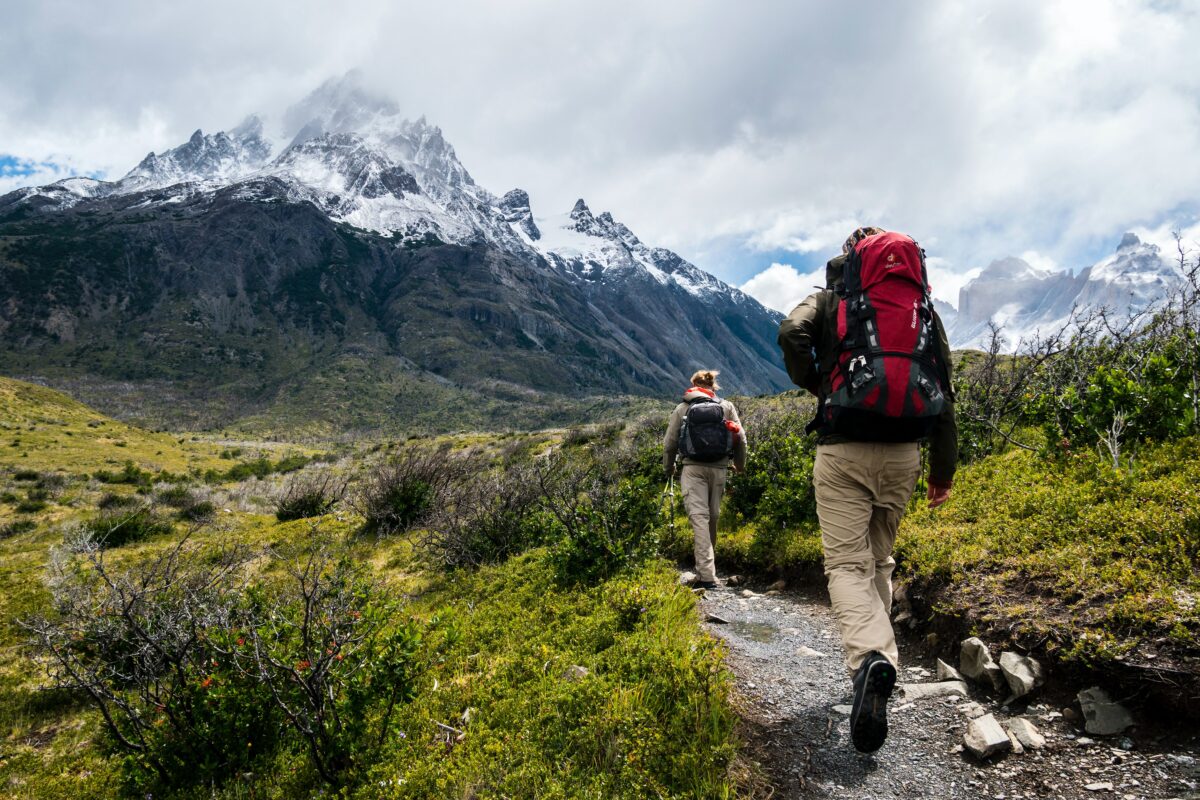 8. Walk a lot
You're out there to hike so this may seem obvious but the more miles you hike each day, the fewer days you need to be on the trail between resupply stops and the less food you need to carry!
9. Weigh everything
The best way to reduce the weight of your gear is to know exactly where it's coming from. By weighing and logging everything, you'll know exactly what your heaviest items are and how to reduce your overall load.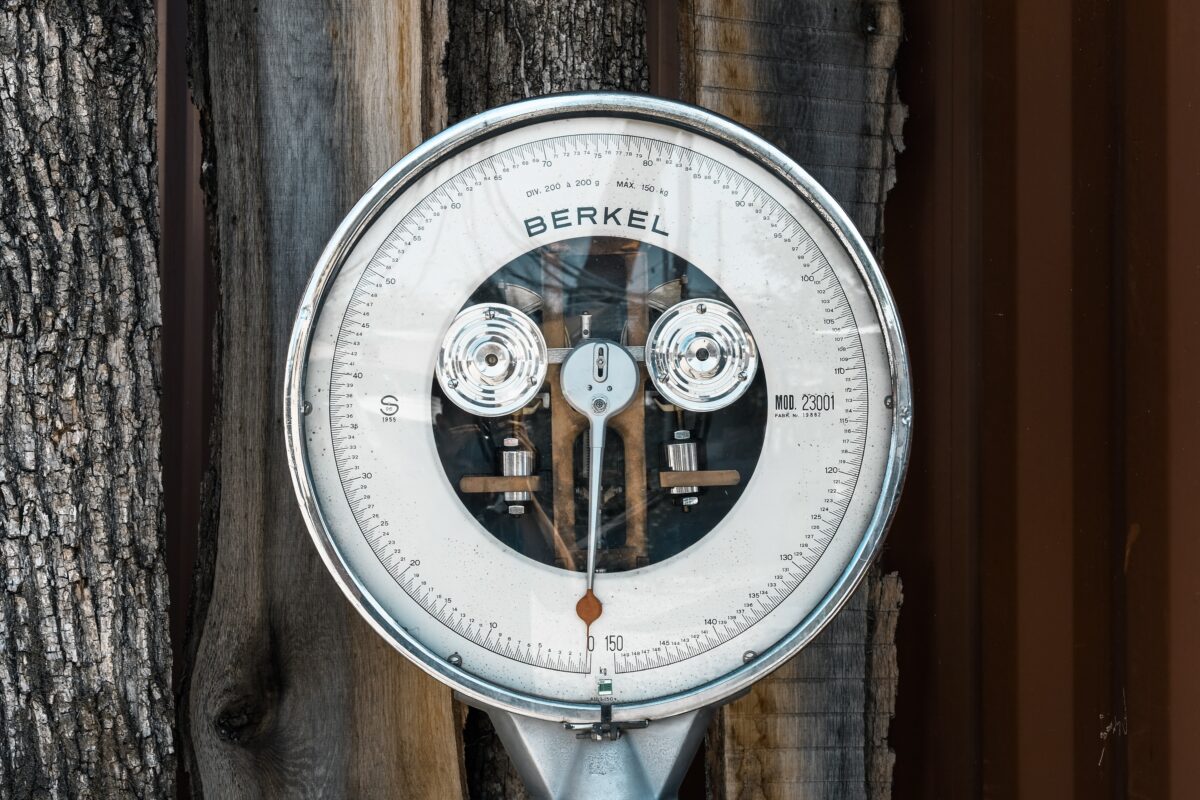 10. Replace your pack liner with a bin bag
Pack liners are super important, especially if you are hiking in bad or unpredictable weather but they're deceptively heavy! Instead of buying a 'proper' pack liner, grab a trash bag out of the drawer and use that instead! You'll save a ton* of weight this way.
*Not an actual ton, that would be silly.
Extreme Ultralight Hiking Measures – not for the faint-hearted!
11. Ditch the tent
This is probably not good advice for first-time backpackers or if you are hiking in a new environment but if you know what you're doing and where you're going, replacing your tent with a lightweight tarp or even just using a bivvy bag can add up to quite the weight saving!
To keep your gear away from the wet ground you might want to use a groundsheet with your tarp set up. Rather than buying an expensive 'proper' ultralight groundsheet, grab yourself a length of Tyvek or Polycro, online and cut it to size yourself. It's lighter and cheaper!
12. Cut the end off your toothbrush
If you've done everything else you can possibly do, it's time to start taking drastic measures. Who needs an entire handle for their toothbrush anyway?! Cut it off, round off the sharp edges and save yourself those precious grams.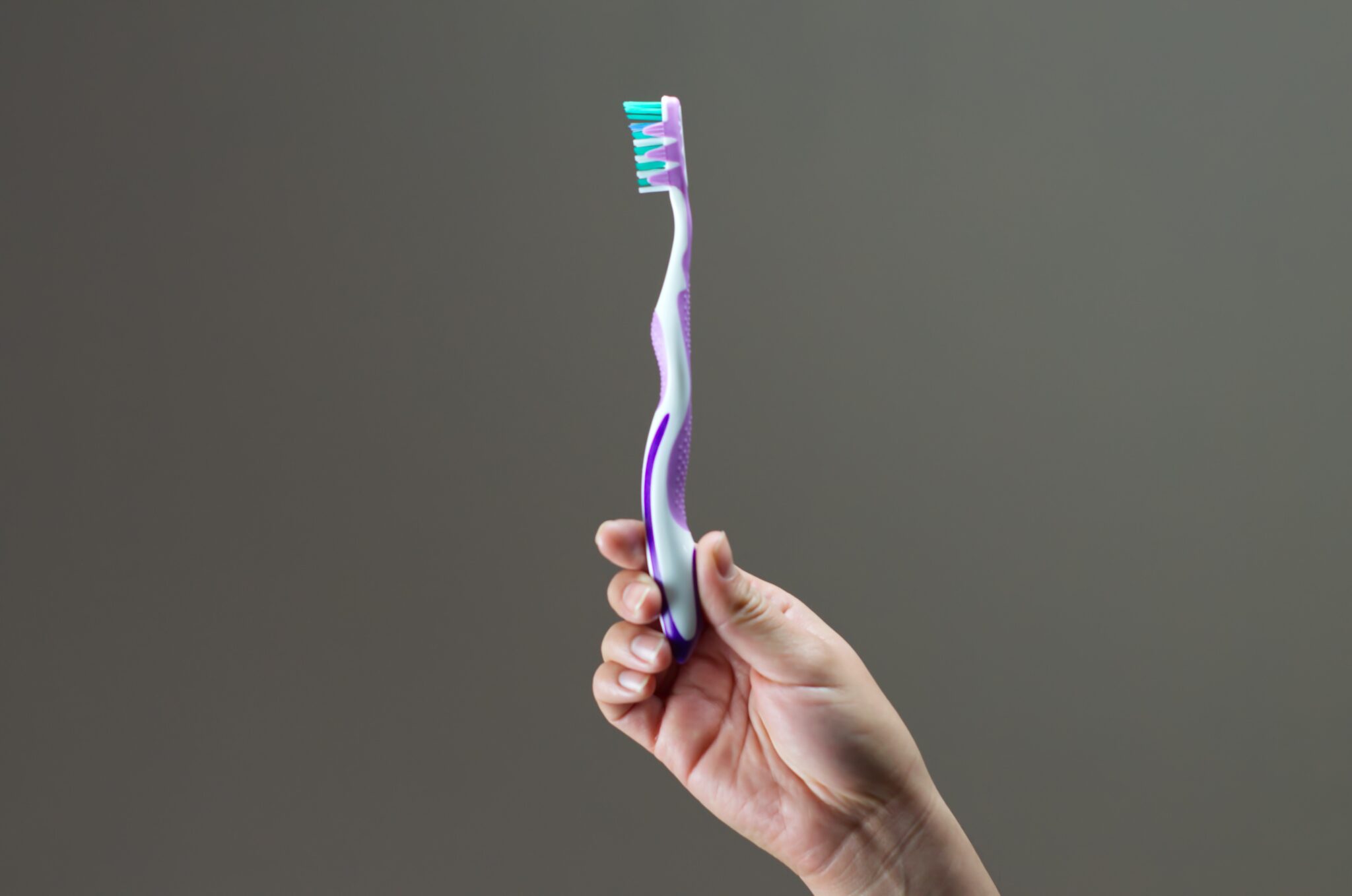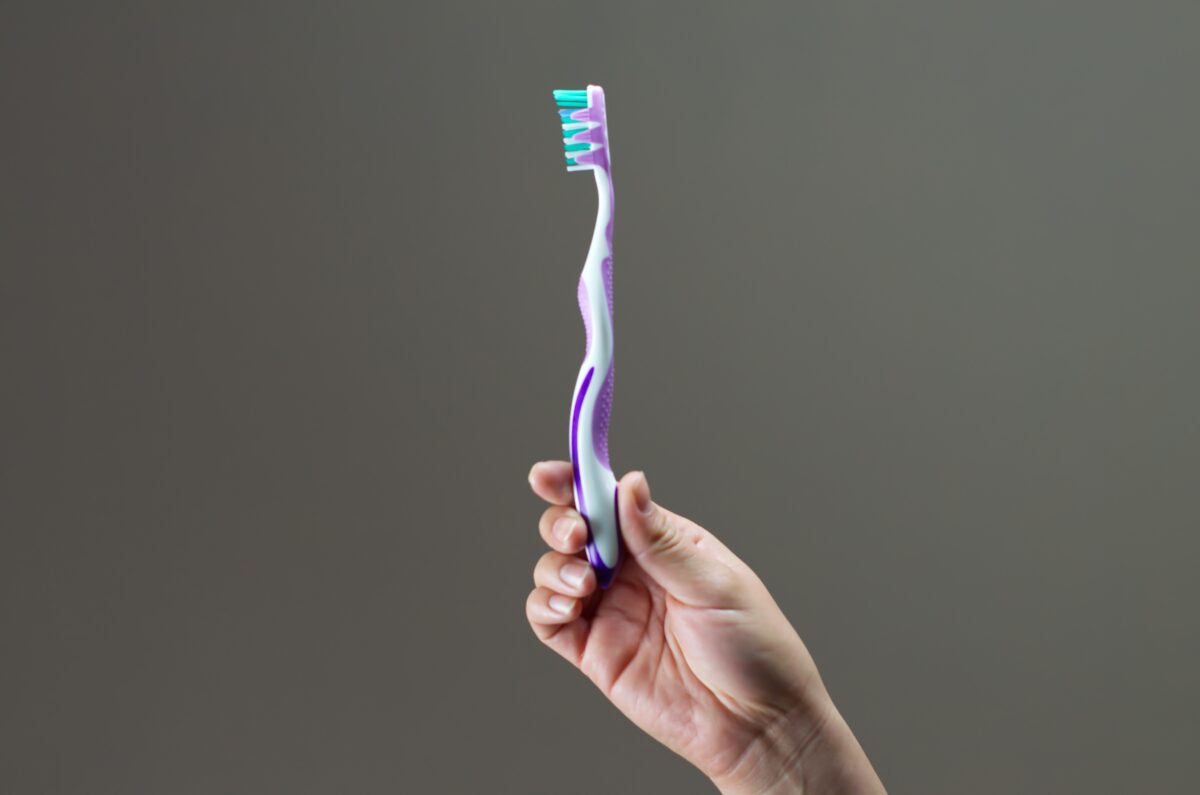 13. Cut your sleeping pad down to size
Many really ultralight hikers will cut their closed-cell foam sleeping pads in half, essentially making a torso pad and saving half the weight. If comfort is less of a priority than weight, this isn't a bad idea. If you are more concerned with comfort but like the idea of a shorter sleeping mat, it's possible to get torso-length inflatable pads like the Thermarest NeoAir torso pad or the Nemo Tensor Short Camping Mat. 
14. Cut the straps
When you have your backpack fully dialled in and comfortable, what is the point of that extra 8 inches of webbing around the hip belt and shoulder straps? It's just extra weight, so cut it out of your life! Just remember to make sure you don't cut it too short and ruin the bag!
Final Thoughts On The Ultralight Hiking Tips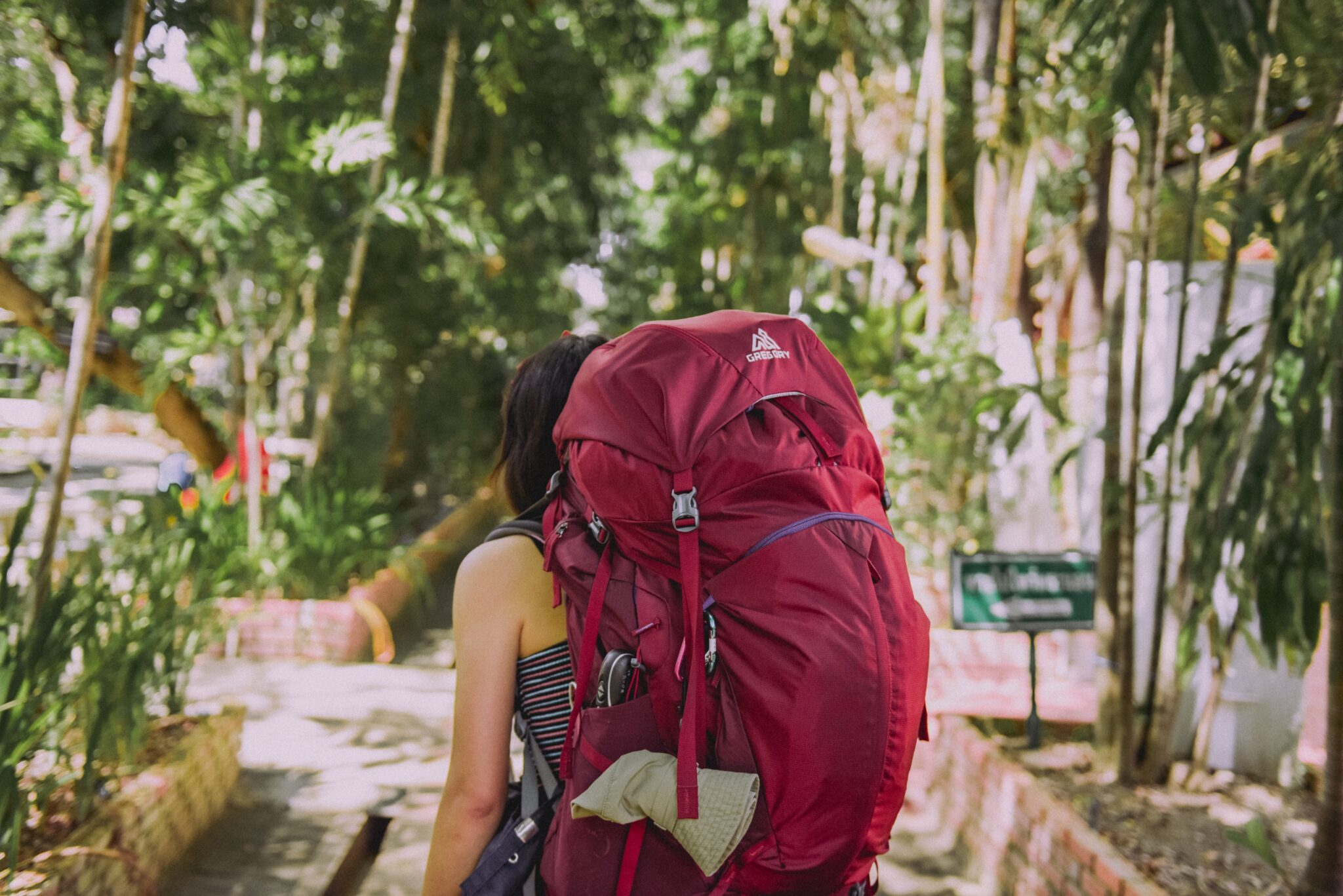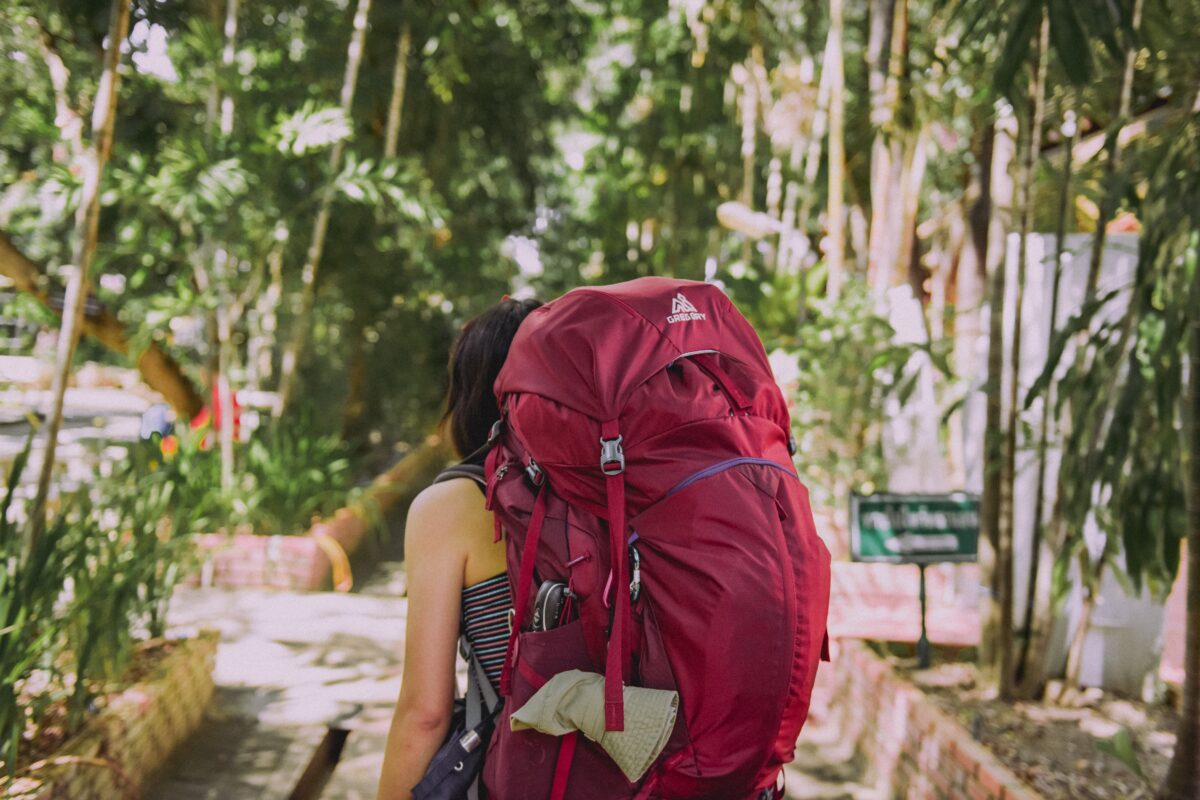 While these tried and tested ultralight hiking tips work for some people, they may not work for everyone. In fact, you may find yourself trying out ultralight hiking and realising you don't actually like it! Many hikers have dropped thousands of dollars on ultralight gear before deciding that actually, they prefer carrying a little more stuff and being more comfortable at camp. Think long and hard before making an expensive purchase and if you are just toying with the idea of ultralight, start out with the budget gear like the Lanshan 2 tent and 3F UL Gear backpacks from AliExpress!
Best Ultralight Gear From Europe
The ultralight hiking scene is dominated by small cottage companies in the USA. With three of the world's most popular long-distance trails running the length of the country, it's no surprise that the ultralight hiking revolution was powered by American hikers.
As thru-hiking Europe's premier trails is becoming increasingly popular, the craving for ultralight gear without the massive import taxes and long lead times is also growing. The last few years have seen rapid growth in the European UL hiking gear industry with some of the world's most popular manufacturers popping up in unlikely locations. 
Most Popular Ultralight Backpack and Tent Manufacturers in Europe
1. Atom Packs
Located in Keswick, UK, Atom Packs are spearheading the United Kingdom's efforts to stay relevant in the changing face of hiking and exploration. Founded by a seasoned long-distance hiker, Atom Packs are known within the industry for creating comfortable, lightweight packs that will last thousands of miles of hiking!
As Atom Packs are made to order, there is still a reasonable lead time but they are honest with this. You'll spot the big red banner detailing the exact amount of time on their website.
2. Huckepacks
Originally opened as Laufbursche Gear in 2009, Europe's first ultralight gear manufacturer was met with critical acclaim from hikers and explorers. The gear was designed to be robust, lightweight and most of all, comfortable.
The company was put on hiatus after the founder, Mateusz, was diagnosed with a severe medical condition but in 2018, they returned under the new name, Huckepacks. Operating out of Cologne, Germany, Huckepacks are among the most popular ultralight gear manufacturers in Europe today.
Often sold out, it's worth following Huckepacks on social media or signing up to their mailing list to find out when these European ultralight packs are in stock.
3. Hyberg
Working out of Berlin, Germany, Hyberg are your one-stop-shop for ultralight hiking gear. Selling well-rated backpacks, lightweight sleeping bags/quilts, dry bags and even a tarp shelter, there is very little a hiker could need that Hyberg doesn't produce.
4. Bonfus
Born in 2019, Bonfus is a small, family-owned business based out of Norway but with branches in Italy and Mexico. Their ultralight packs and shelters follow the same principles of simplicity, comfort and functionality as all top-rated European ultralight gear manufacturers and have been instrumental in helping people get out to explore the majestic wilderness on offer!
5. Tipik Tentes
French cottage company, Tipik Tentes, produce a range of lightweight shelters designed for all conditions. From their ultra-lightweight single-man enclosed tarp setups, weighing just 300g to their larger four-person tents, Tipik Tents produce a shelter for every type of hiker!
6. Trekkertent
Designed with the rugged Scottish Highlands in mind, UK-based Trekkertent create ultralight shelters that can withstand a battering from wind and rain. With a three to six-week lead time, you need to plan ahead when ordering from Trekkertent but the wait will certainly be worth it!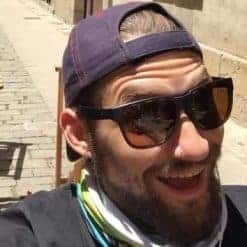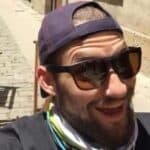 After a life-changing motorcycle accident, Tim decided life was too short to stay cooped up in his home county of Norfolk, UK. Since the incident, he has travelled in South East Asia, walked the Camino de Santiago and is currently backpacking around South America. His first book 'From Paralysis to Santiago' chronicles his struggle to recover from the motorcycle accident that changed his life and will be released later this year.