After living in Granada for a year and exploring its streets and footpaths at great length, I still come across magical new places that I haven't been before. From the narrow cobbled streets of the old moorish neighbourhood of Albaicín to the lively tapas bars of the centre and the foothills of the Sierra Nevada, Granada really is one of the most beautiful cities I have ever been. I loved it so much the first time I visited, in fact, that I never left!
---
Read Next (Links open in new tab)
---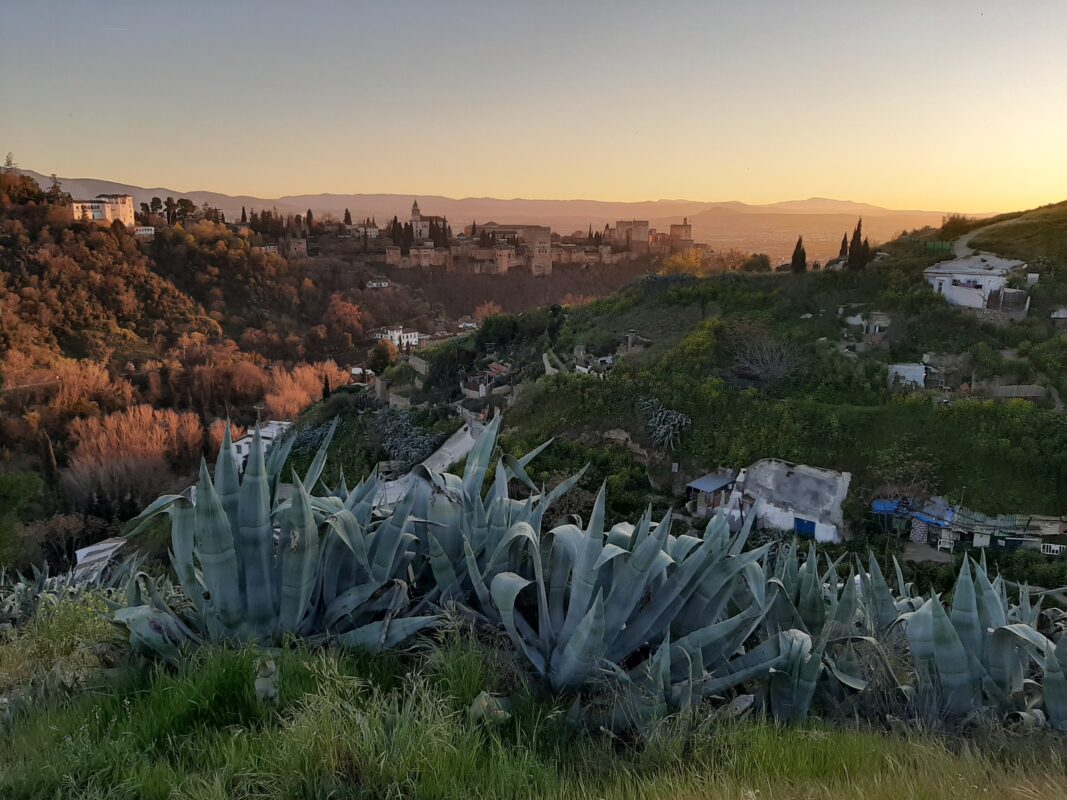 The city itself is small and easily walkable. Whilst not as cosmopolitan as larger Spanish cities like Barcelona and Madrid, Granada manages to maintain a city buzz and fit everything you could need into a compact area. As a University city, the students add to the lively atmosphere and on any given day of the week you'll find some event or meet-up taking place from yoga classes to language exchanges to film and flamenco nights.
However, for me, the best thing about the city is the easy access into nature. Within minutes you can be strolling on dusty footpaths amongst olive trees with spectacular views of snowy mountains.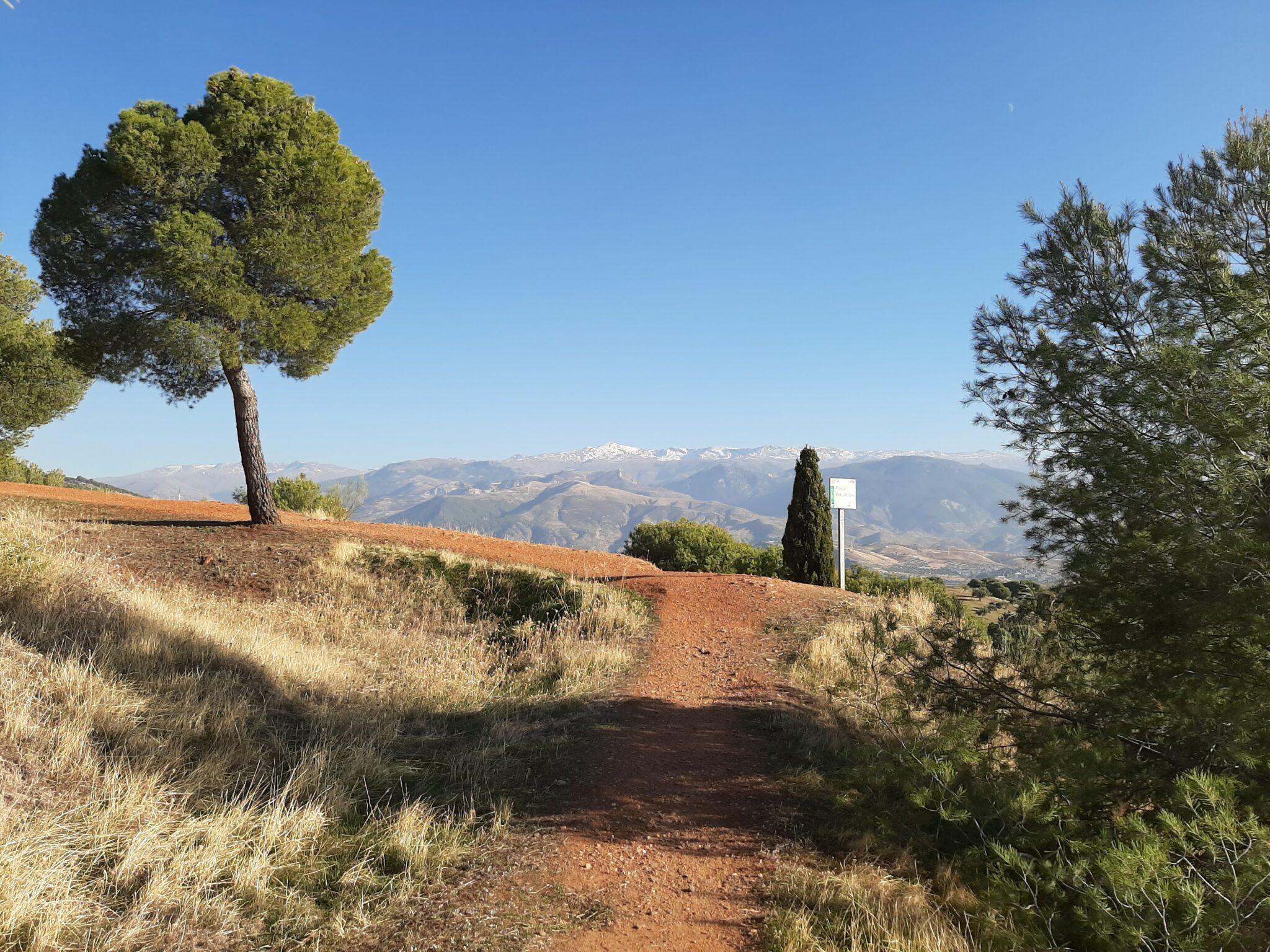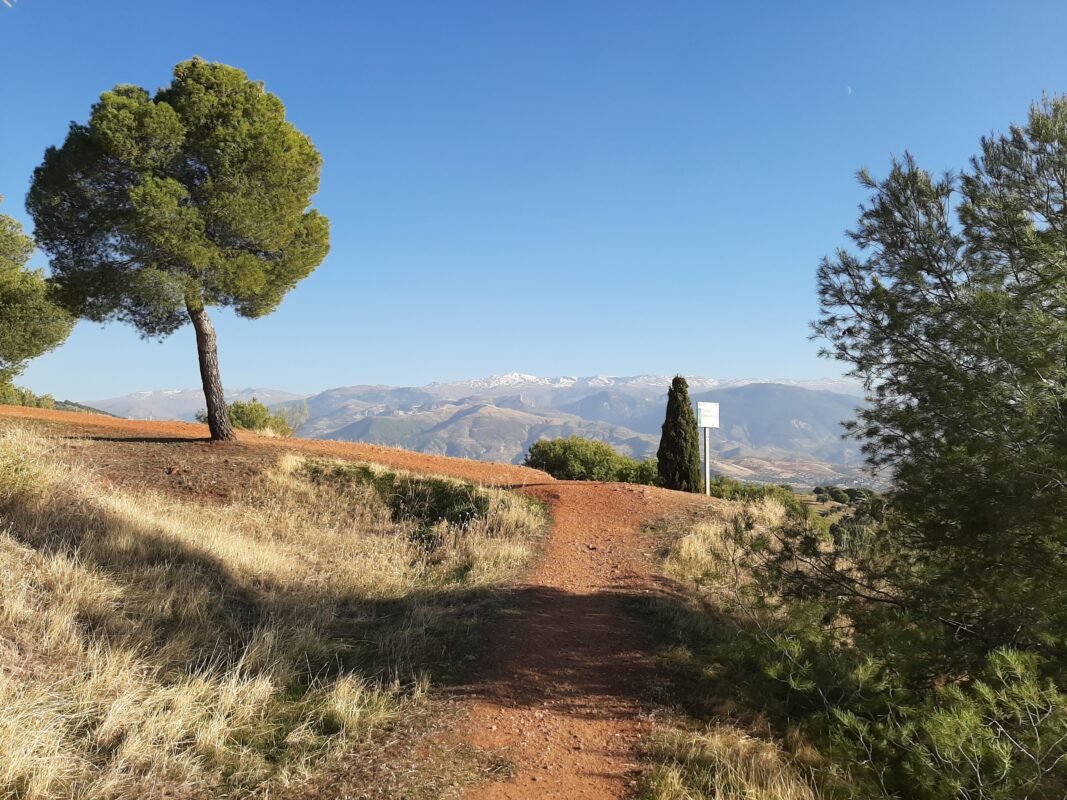 As the Mexican poet Fransisco A. de Acaza said – "Dale limosna, mujer, que no hay en la vida nada como la pena de ser ciego en Granada." (Give him alms, woman, for there is nothing in this life, like the grief of being blind in Granada.)
When is the best time to visit Granada, Spain?
Granada is impossibly hot in the summer months of July and August (40+ degrees) and even locals flee the city and head to the coast. The heat of the summer is definitely not the best time to explore the city and you'll find the Spring and Autumn months much more manageable. In the winter (January and February especially) it gets really cold, reaching minus temperatures during the evenings. However, with sunny bright days, as long as you wrap up, the winter is still a good time to visit Granada.
Where to stay in Granada
4U Hostel (Backpacker) – Located in the heart of the city, 4U Hostel is a modern and trendy hostel with great facilities and a lively hostel bar. The rooms are spacious and clean with comfortable dorm beds and privacy curtains. Bars, cafés and the city's attractions are just walking distance away. Dorm beds start at 14 EUR per night.
Oripando Hostel (Backpacker) – A hostel that's full of character, located in the old moorish quarter of Albaicín. The hostel has an inner courtyard like many of the traditional buildings in this area. The hostel has a friendly and warm vibe with lots of cute common spaces to meet other travellers. Did we mention the rooftop terrace with plunge pool? Dorm beds start at 20 EUR per night.
Casa Bombo (Flashpacker) – If you'd prefer a private room and a splash of luxury whilst in Granada, why not check out the lovely boutique hotel, Casa Bombo. With a central location and views of the Alhambra, this hotel offers the perfect Granada experience. If you're travelling during the summer months be sure. to make use of the spacious terrace and swimming pool. At 69 EUR a night for a double standard room, it's great value for money for what you get. Fabulous breakfast included.
---
20 Things to Do in Granada, Spain
1. Visit the Alhambra
The número uno thing for tourists to do in Granada is visit the Alhambra Palace, one of the most famous buildings in Spain, if not the world. The fortress, which dates back to the 9th century, is a spectacular example of Islamic architecture and was home to several rulers of the Nasrid Kingdom during the late Middle Ages.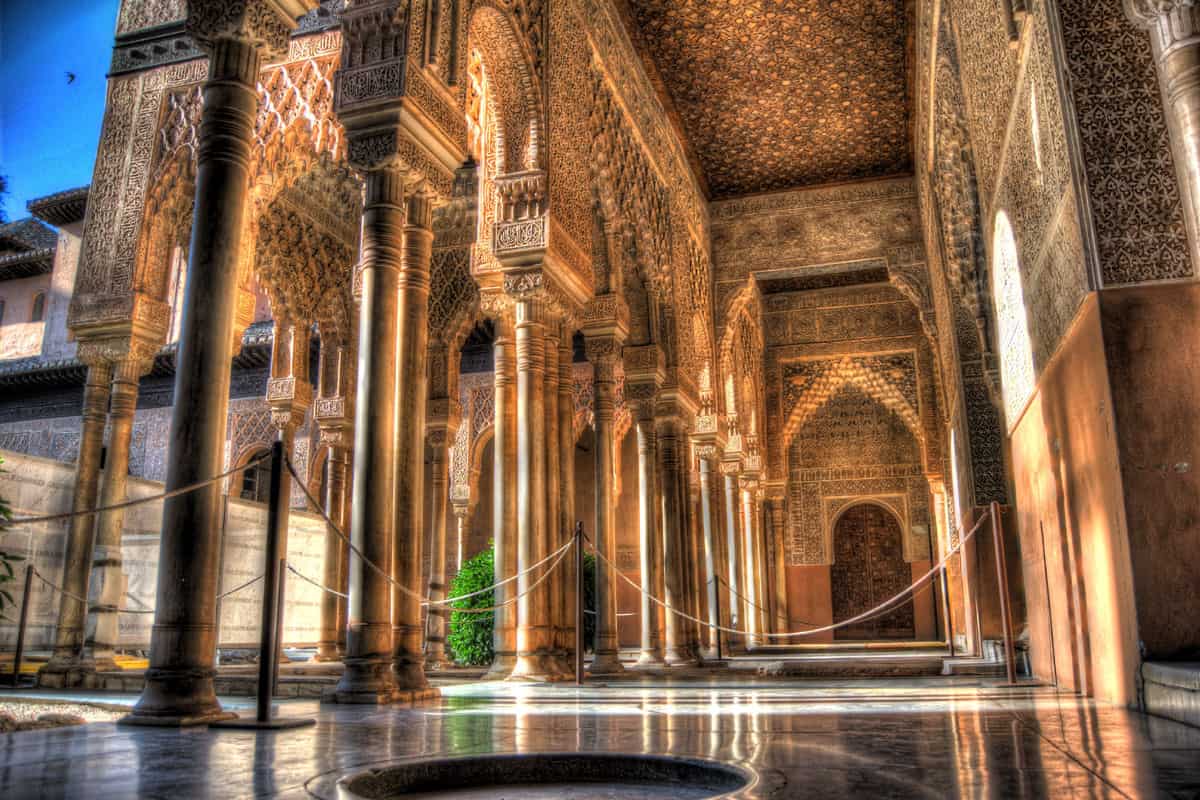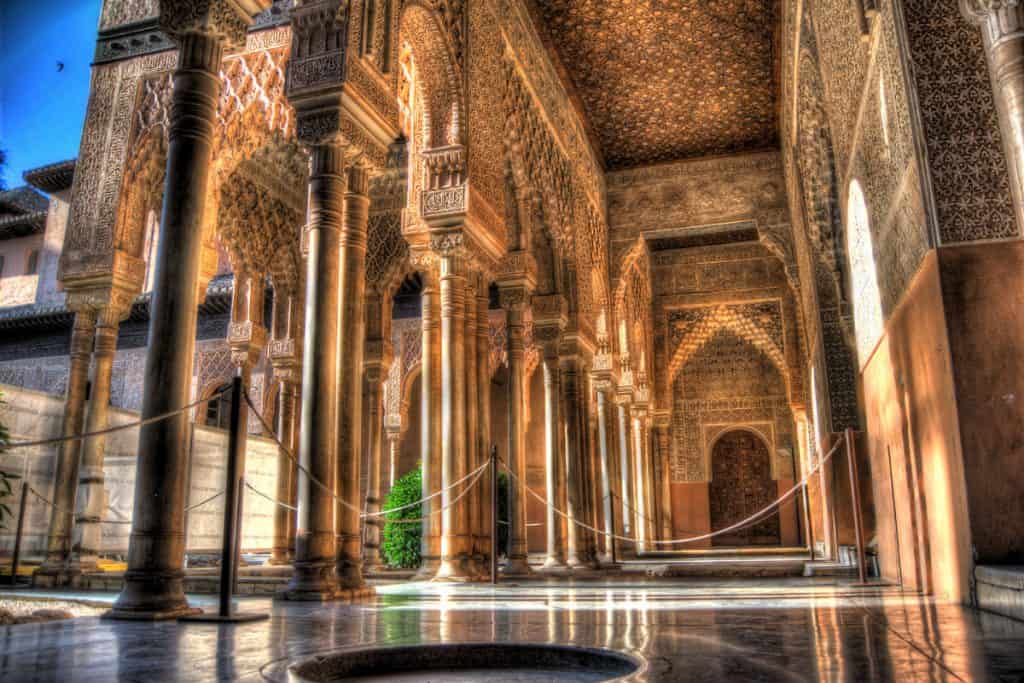 A visit to the Alhambra is a must-do whilst in the city and you should book way in advance of your trip as there are a limited number of tickets available. A pass to the Alhambra also gets you into the Generalife and Alhambra Gardens and is a lovely way to spend a morning or afternoon in the city.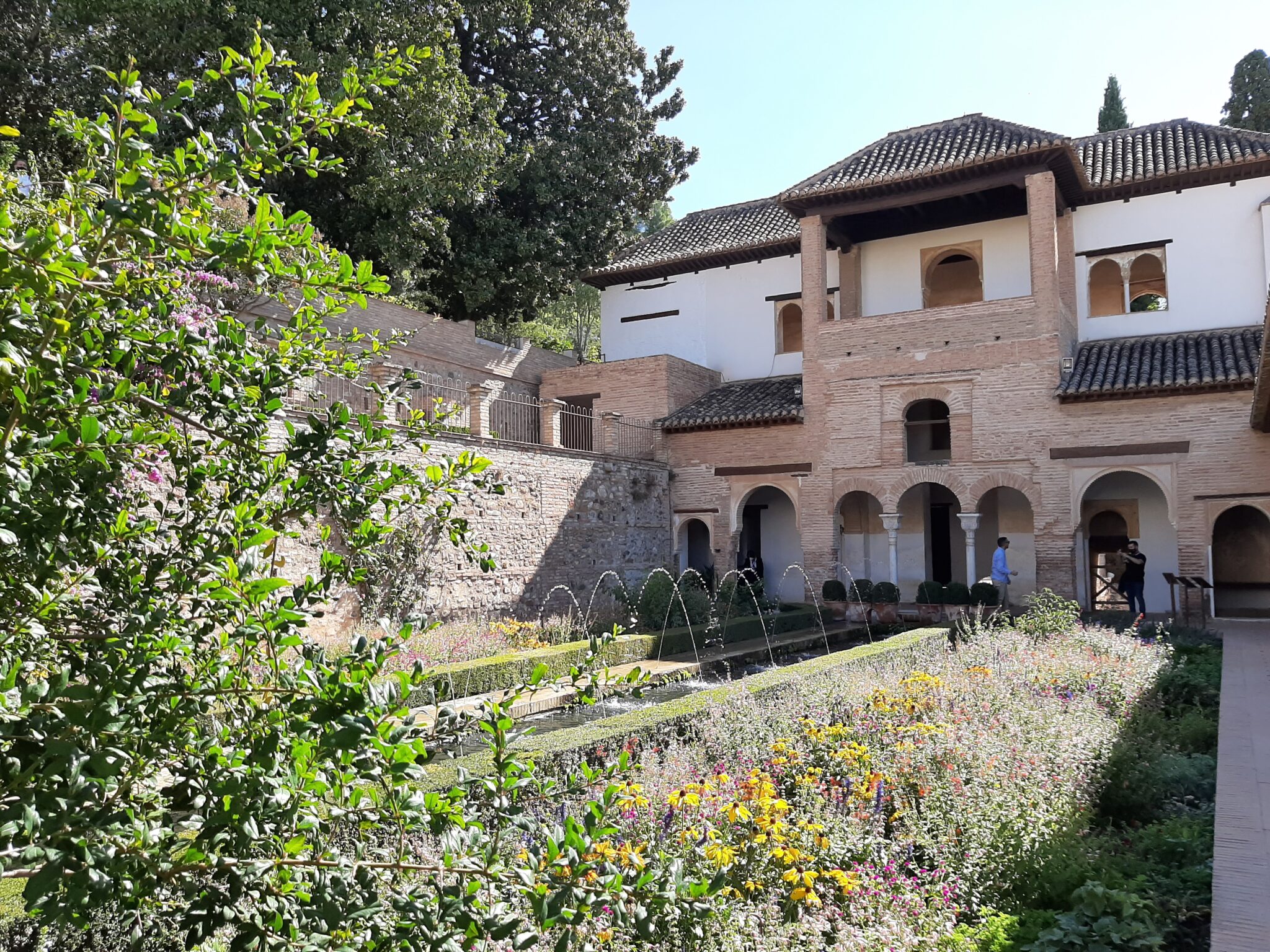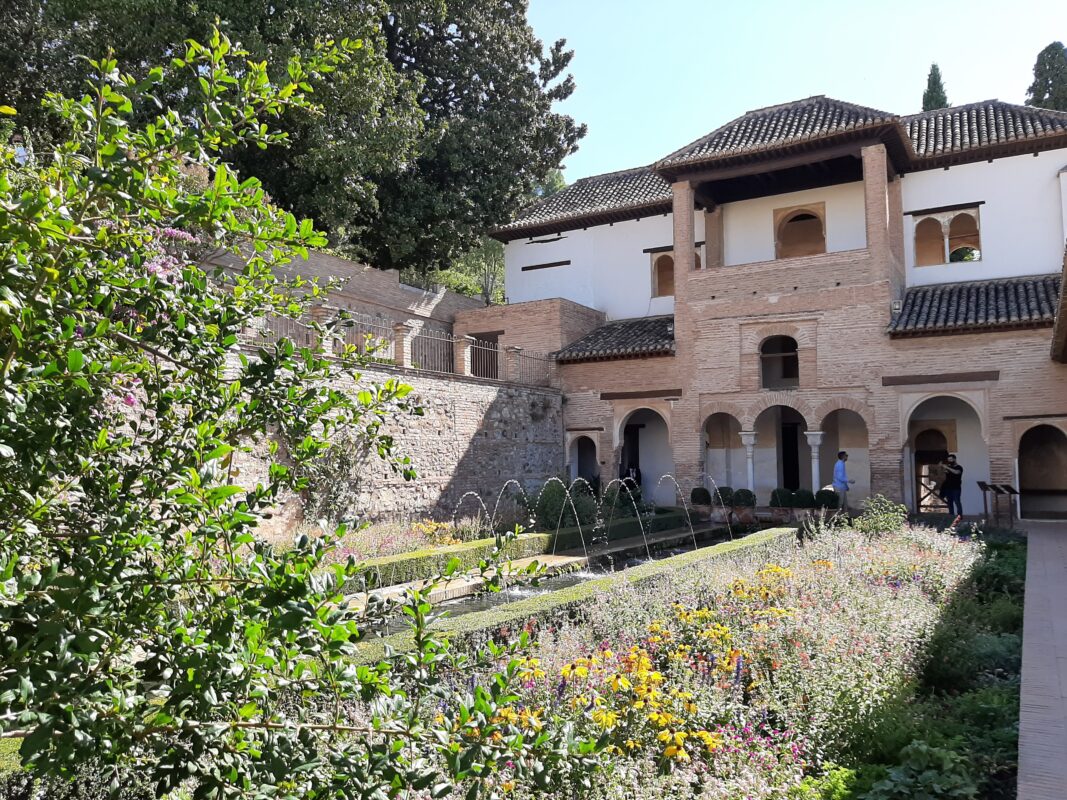 2. Relax at the Arabic Baths (Baños Árabes)
There are two different Arabic Baths in the city; Baños de Elvira located on Calle Elvira and Hammam Al Ándalus, which is the slightly more expensive of the two. Both offer a relaxing experience with baths of different temperatures to laze in, as well as a massage service if you really want to treat yourself. (I have been to both and I would say that Hammam offers a more luxurious experience.)
3. Admire the Street Art
Granada is proud to have its very own 'Banksy' with renowned street artist 'Niño de Las Pinturas' who has painted various masterpieces that can be found across the city. The neighbourhood where El Niños' art is most prevalent is the barrio of Realejo. Take a wander through the streets and grab some cool Insta pics!
4. Walk to La Hermita de San Miguel Alta
A walk to this church from Albaicín is a must-do for excellent views across the city and the spectacular Sierra Nevada in the distance (snowy from late October to late May). To get there, from Calle San Luís take the colourful painted steps up to the church reading the inspirational quotes as you go. You will walk by several cave-houses on your way and as long as you're going up, you're going the right way!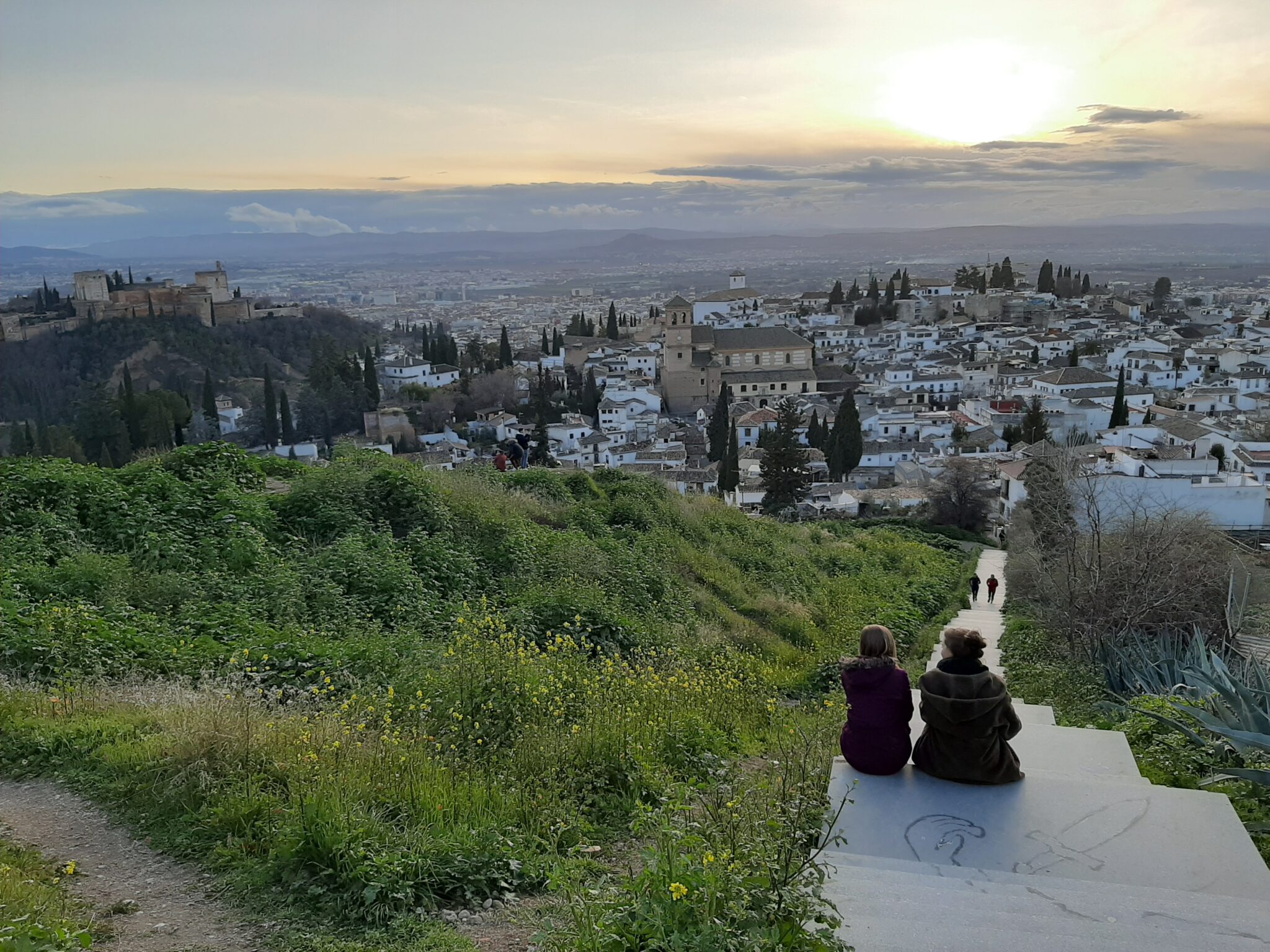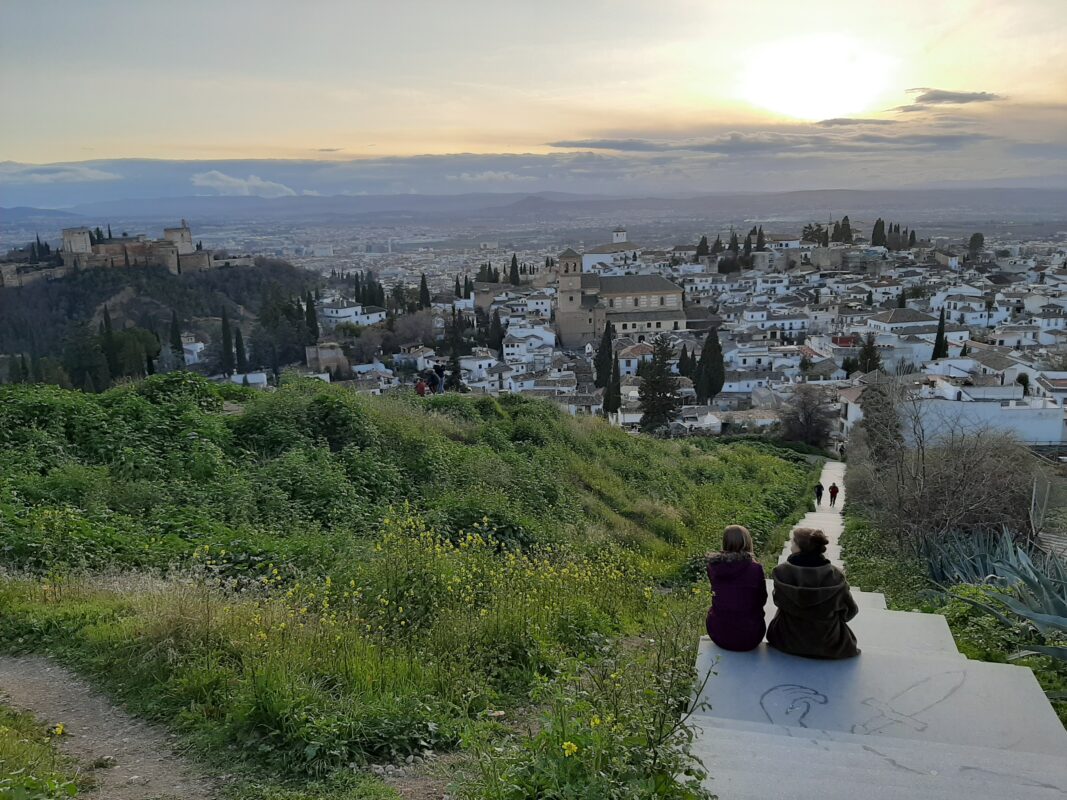 The Hermita is a popular sunset spot amongst Granada's youth and you'll find teenagers with bottles of beer enjoying 'bottelón' almost every evening as the light starts to fade. Out the back of the hermita you have access to plenty of footpaths that will take you out into the nearby countryside offering incredible views of the mountains. You can also walk to the nearby village of Fargue through the woods to the North of the Hermita.
5. Eat Free Tapas
The number one rule in Granada is 'never order food'. The tapas scene in Granada really has to be eaten to be believed! You literally do not ever have to buy a meal in this city… simply buy yourself a drink (alcoholic or non-alcoholic) and you will be rewarded with a free tapas at almost every bar in the city. The tapas is so filling and varied that after a few drinks, you won't be needing any dinner! Some of our favourite tapas places in Granada include Los Manueles, Los Diamentes, Citaría and Bodegas Castañeda. However, just turn up at any bar, order a 'caña' (a beer) and look forward to the surprise!
6. Walk to Sacramonte
Perhaps the prettiest neighbourhood in Granada, Sacramonte is home to the majority of Granada's whitewashed cave houses. There are plenty of places here where you can have a drink and watch authentic Andalusian Flamenco. A walk Eastward along the Camino de Sacramonte will eventually lead you to the Abadía del Sacramonte and out along the river into the hills.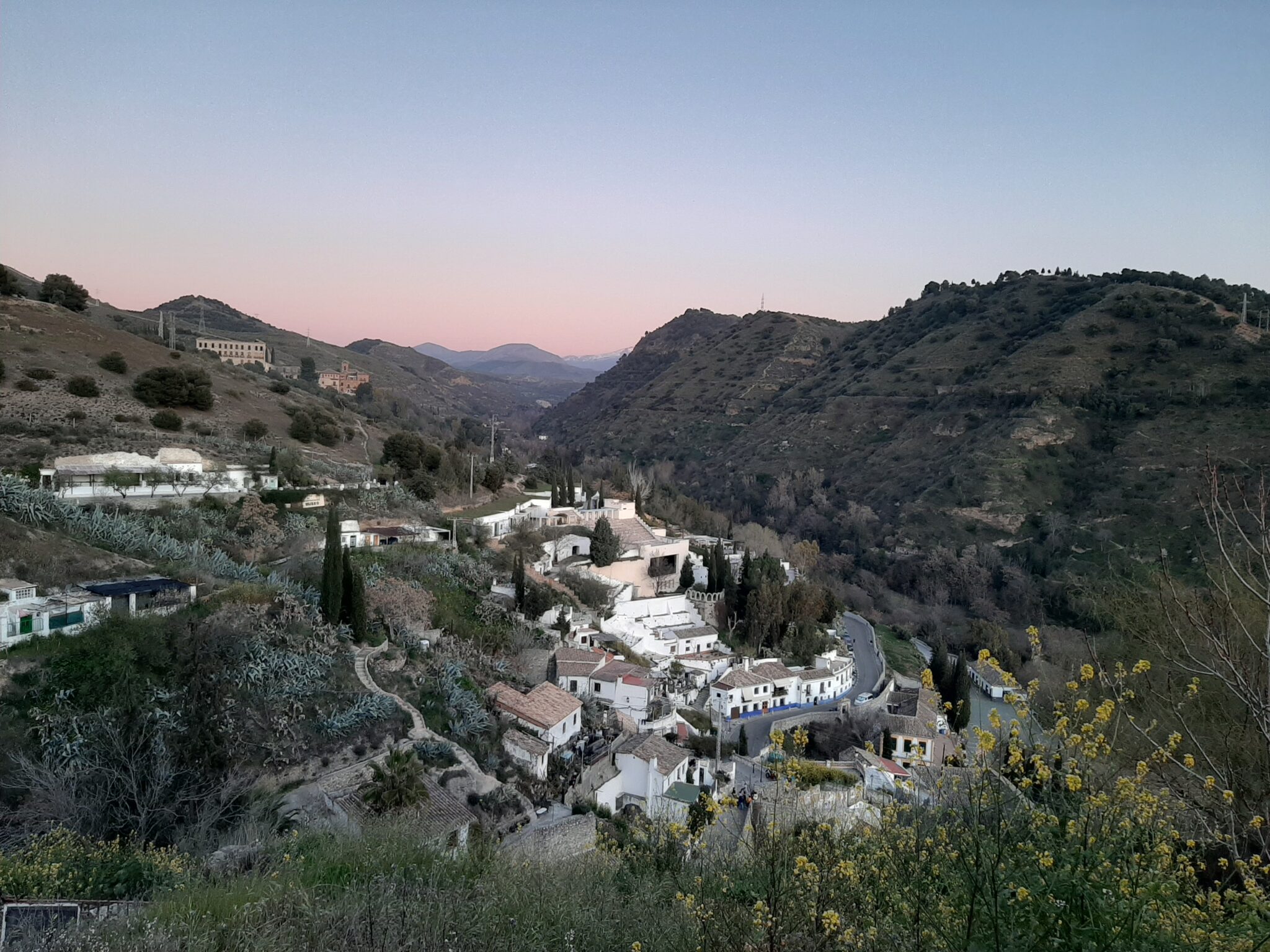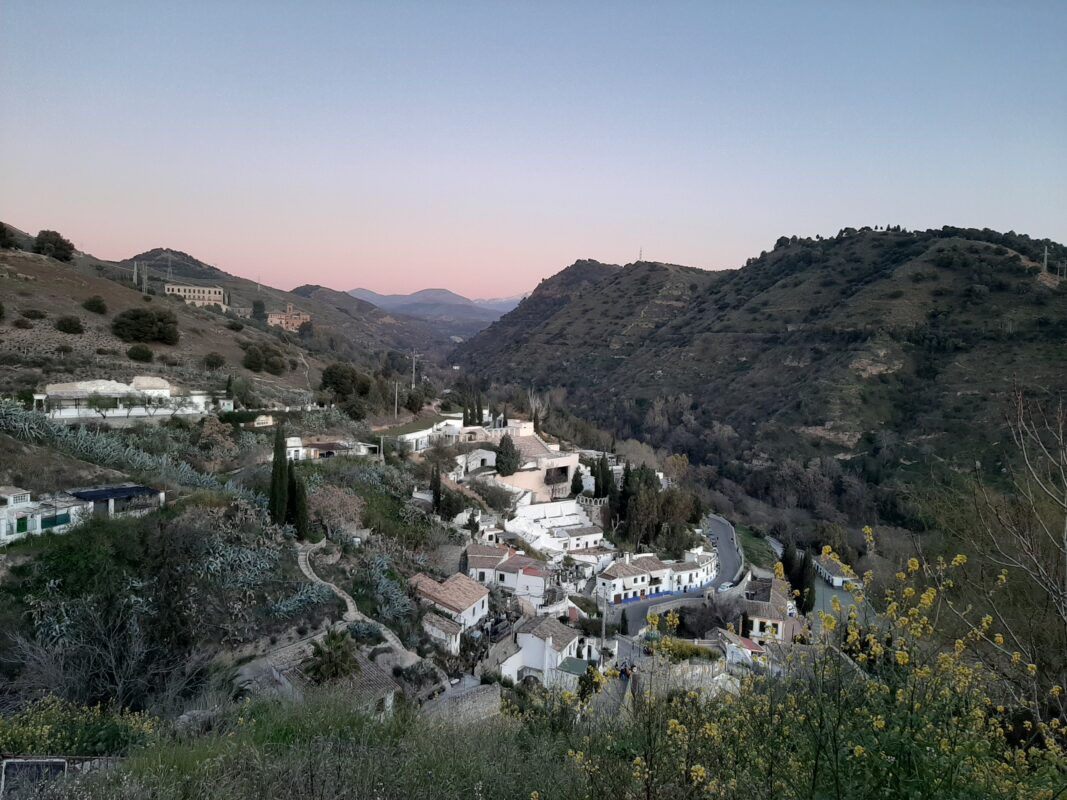 7. Visit Lorca's House
Federico García Lorca is Granada's most famous literary figure who was killed by firing squad in 1936 during the Spanish Civil War. He was a poet and playwright famous for works such as Bodas de Sangre (Blood Wedding) and La Casa de Bernada Alba (The House of Bernada Alba) and was prominent in bringing about a 'golden age of theatre' in Spain. Huerta de San Vicente is Lorca's family's 'summer home' where he spent time from 1926-36. The house, located in 'Parque Federico García Lorca' (park) is now a 'casa-museo' (house and museum) where you can visit to find out more about one of Granada's most loved sons.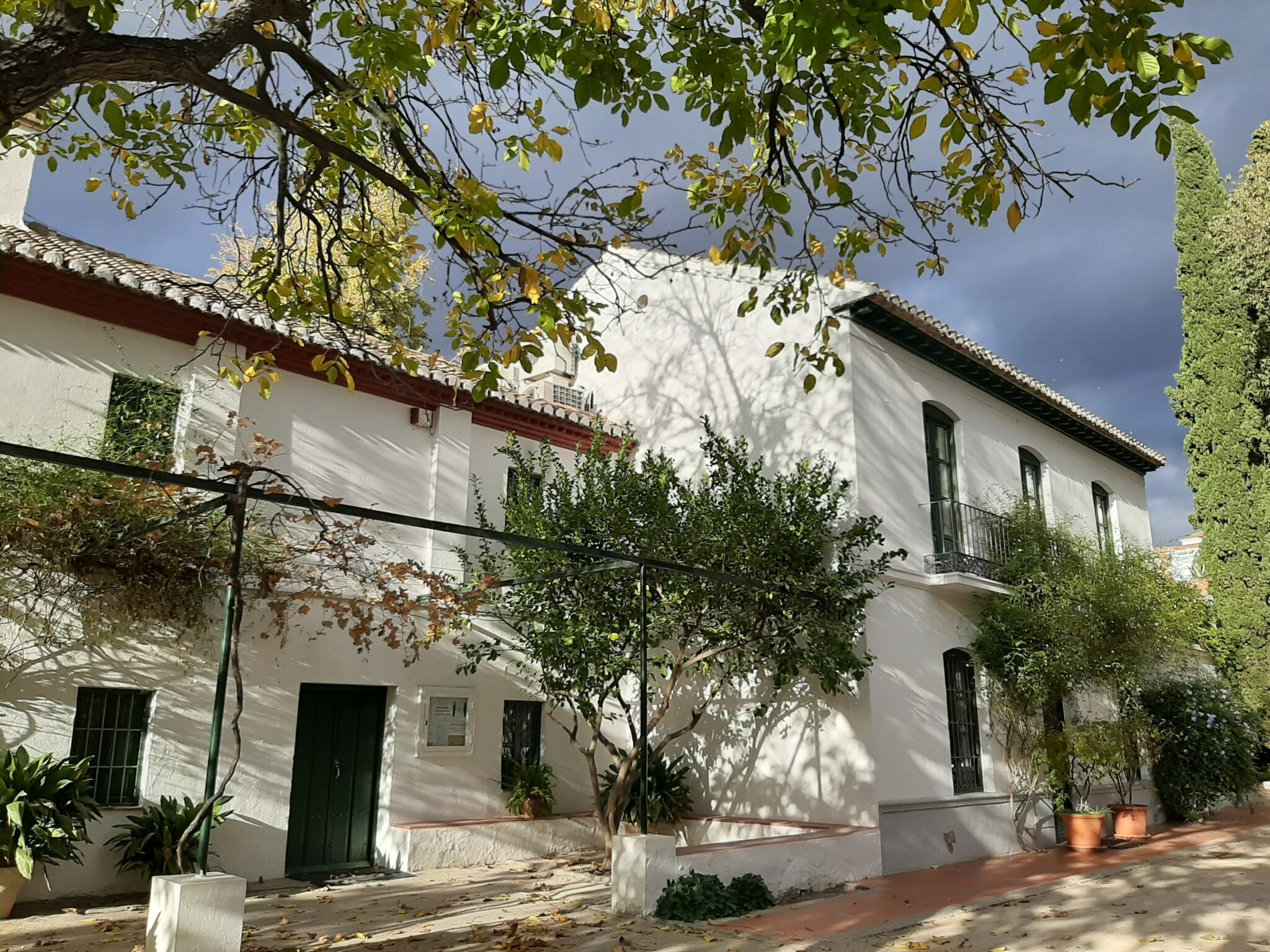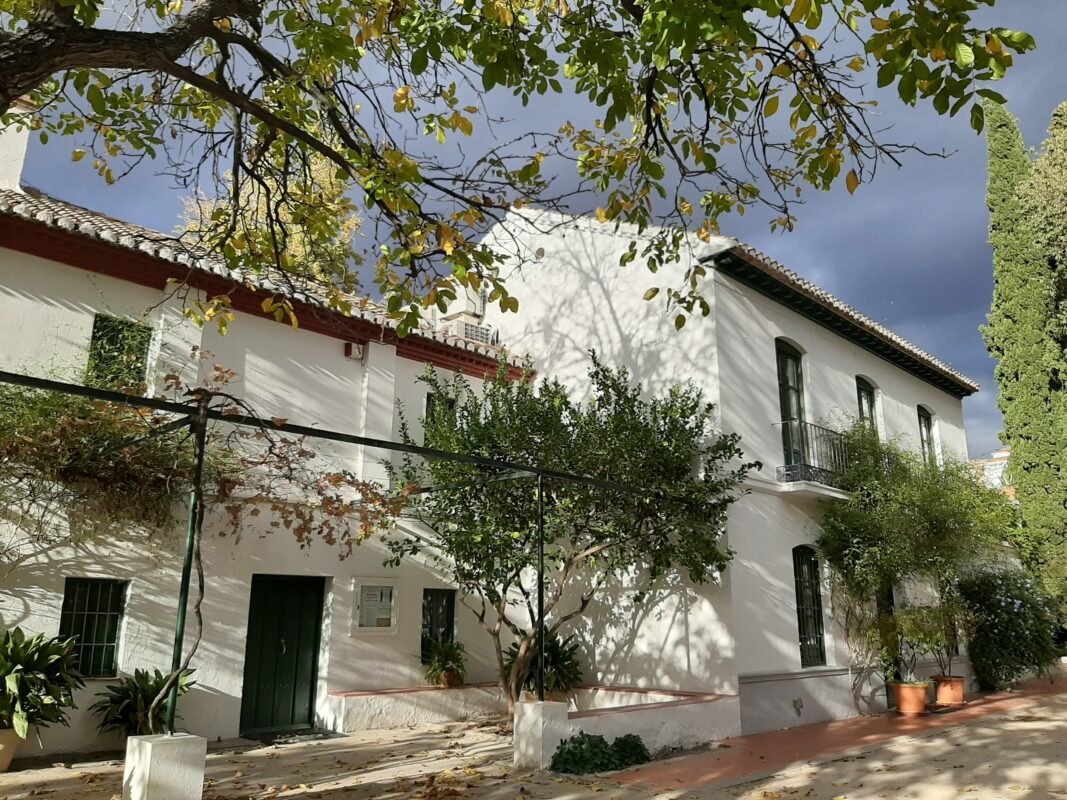 8. Watch a Granada FC Match
Granada's local football team Granada FC play at the stadium 'Nuevo Estadio de Los Cármenes' in the South of the city. The team (currently in the top Spanish league 'La Liga') have been going from strength to strength in recent years and are a source of pride for Granadinos (people of Granada). Matches are usually every Saturday in the evenings.
9. Walk to the Llano de la Perdiz
The 'Llano' is a huge park with barbecue areas that has spectacular views of the city and surrounding snowcapped peaks. It is located to the East of the Alhambra and spreads out from the Gardens de Generalife across the mountainside. It's a popular weekend spot amongst locals and you can either get there by car or on foot. If you want to hike there, you can do so from 'El Camino Fuente del Avellano' which is close to the main tourist strip of 'Paseo de los Tristes'. The footpath is steep and requires a decent level of fitness to get you to the top in about 1-2 hours.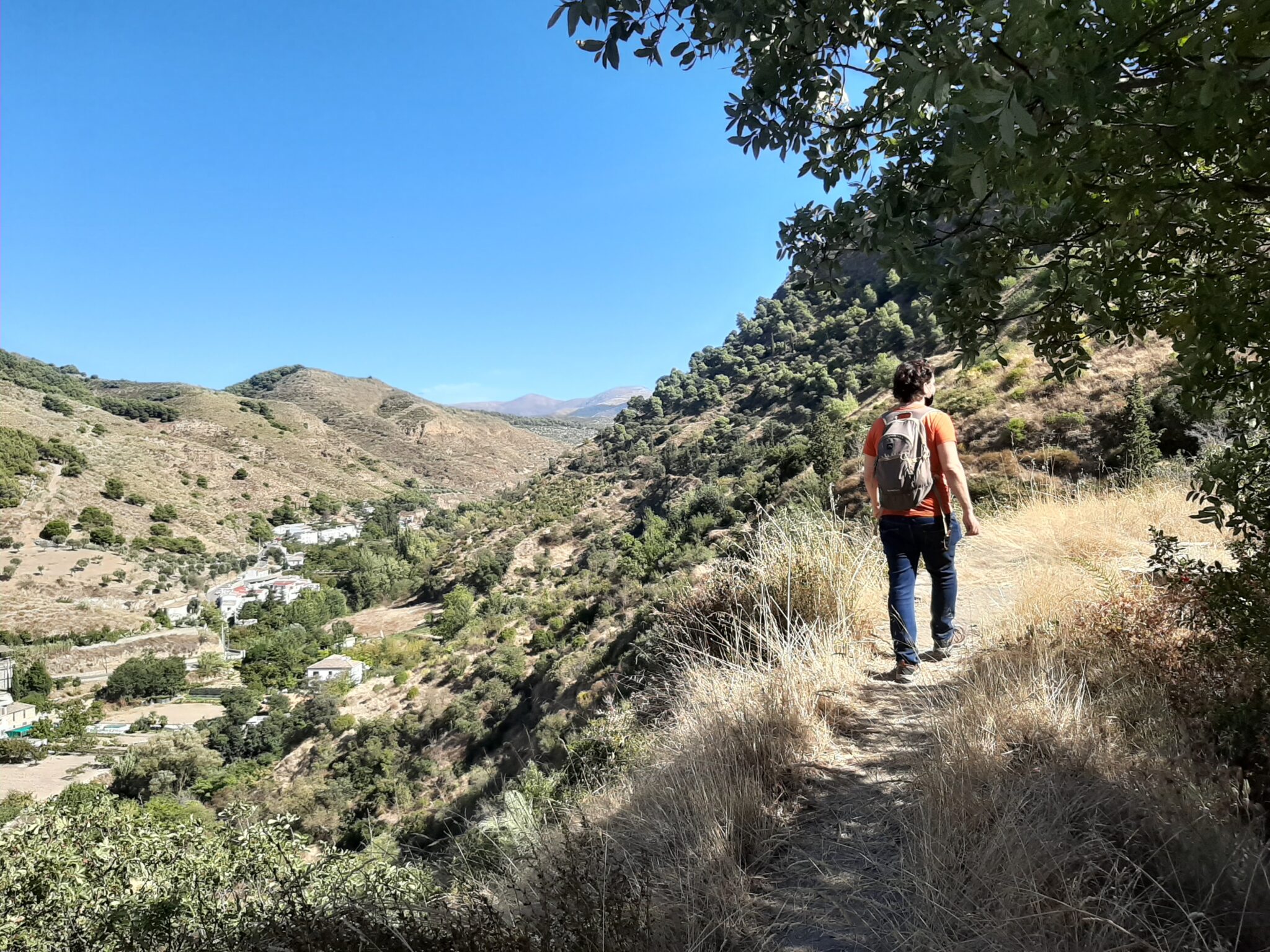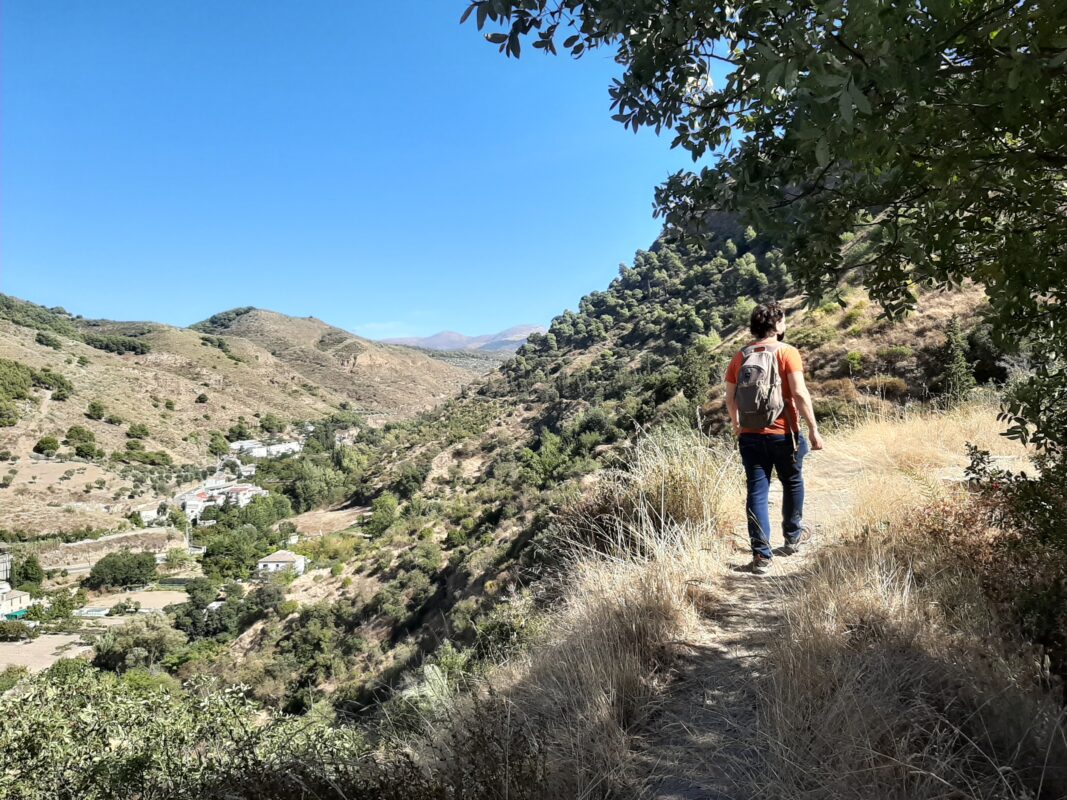 10. Enjoy Las Teterías
With its strong ties to Morocco and Islamic background, Granada is full of tea shops where you can enjoy a delicious 'infusión' and a 'Dulce Arabe' (Arabic Dessert). The majority of the tea shops lie along Calle Caldería Nueva, as well as around Calle Elvira. The street has a cool hippie vibe and is a great place to pick up a souvenir, buy some incense or some bohemian clothing.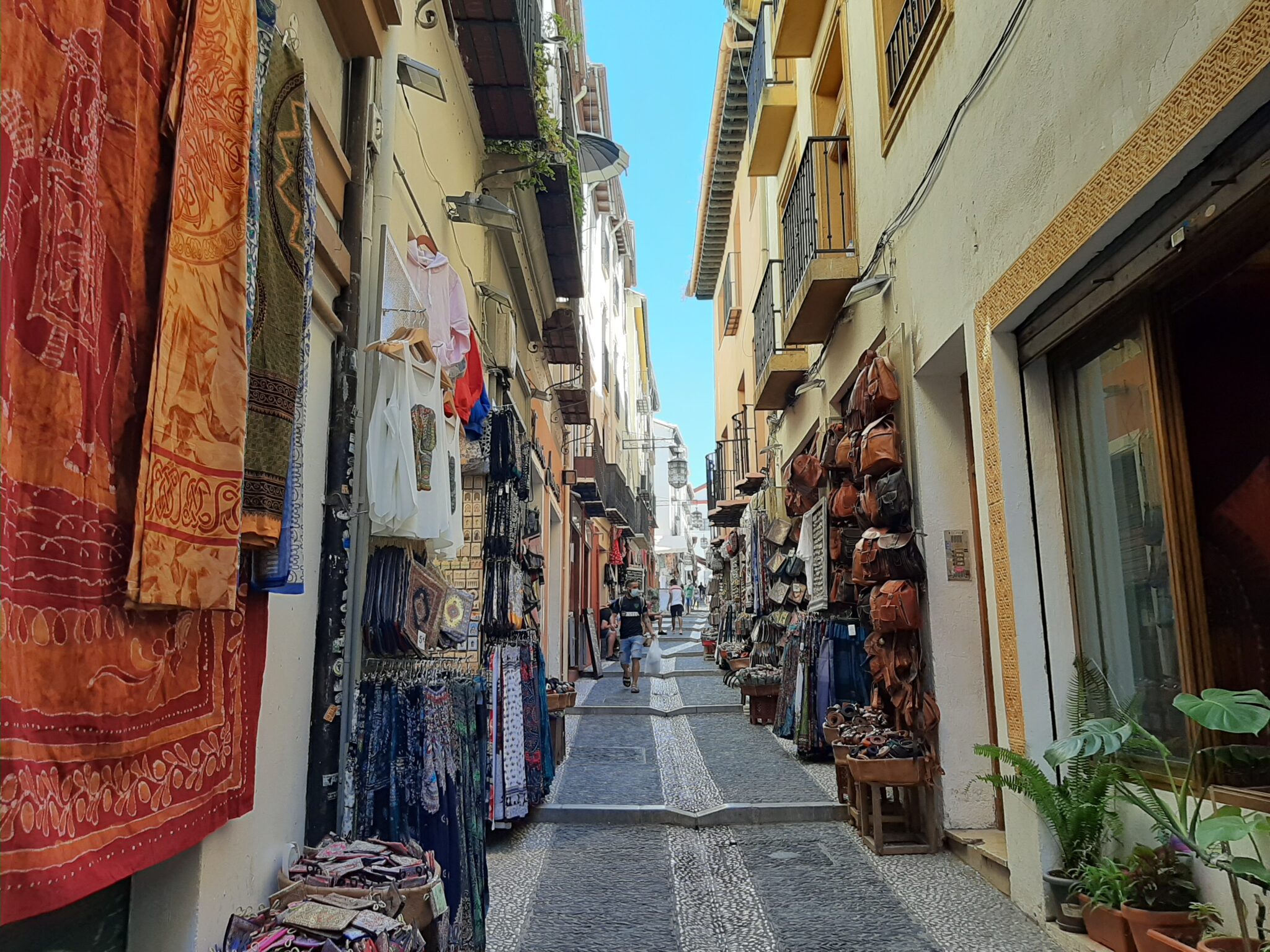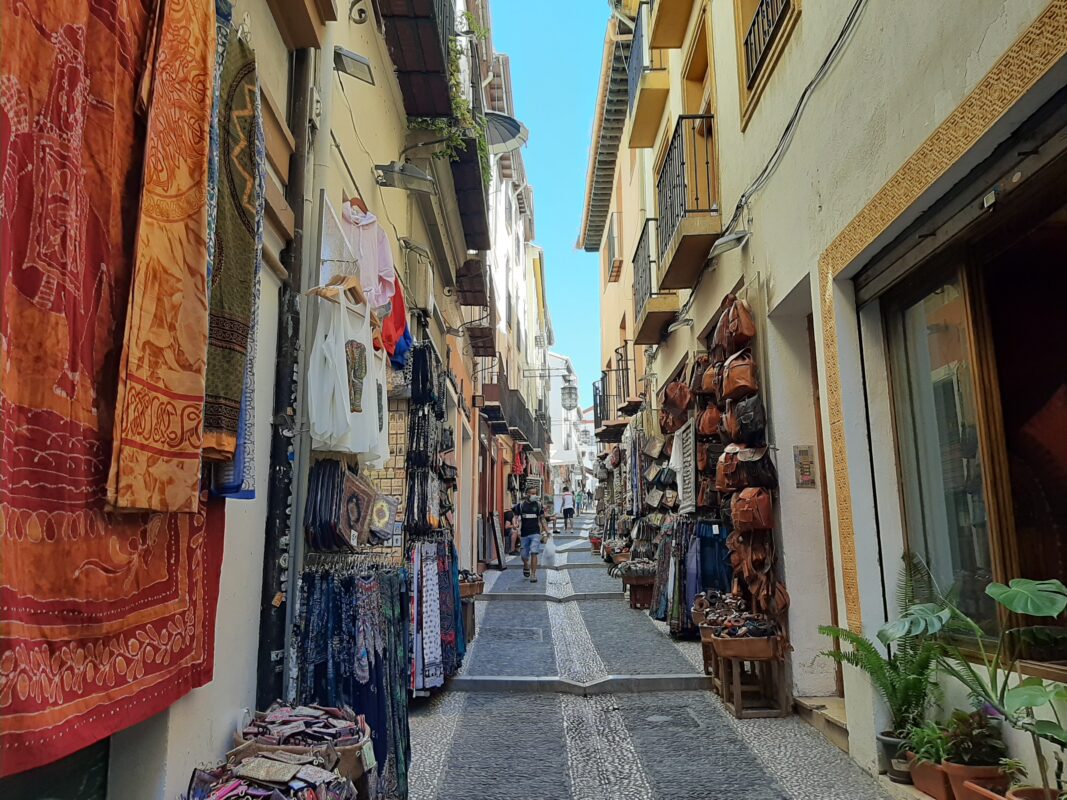 11. Visit Granada's Cathedral
Dating back to the 16th century (the first stone was laid in 1523), Granada's Cathedral is a spectacular example of Renaissance and Baroque Architecture. It was built by Queen Isabella immediately after the Muslim Conquest on the site of a former Mosque. It is the fourth largest cathedral in the world. To visit, you can buy a ticket directly at the ticket office at the cathedral and the cost is 5 EUR for general admission of 3.5 EUR for students.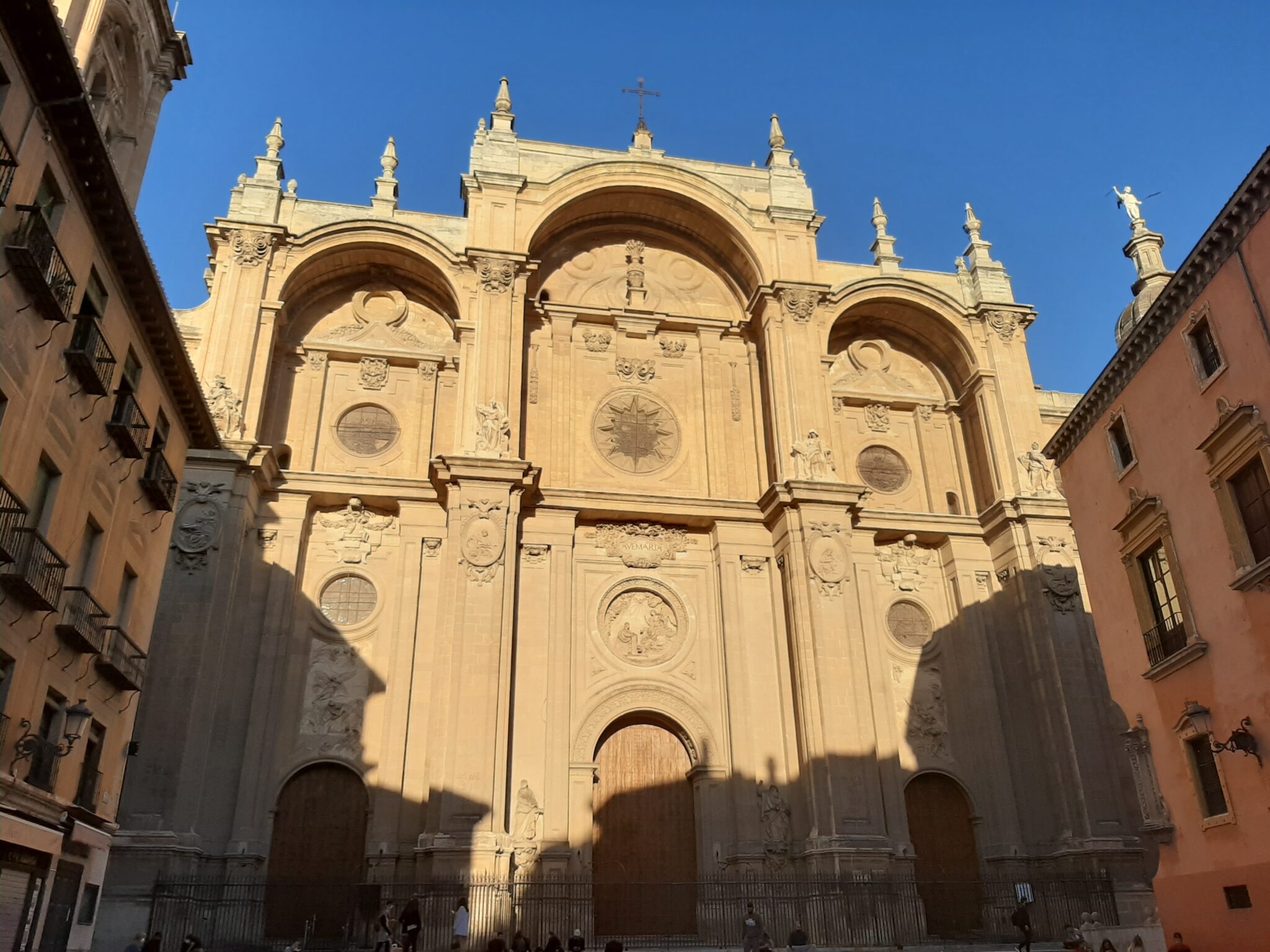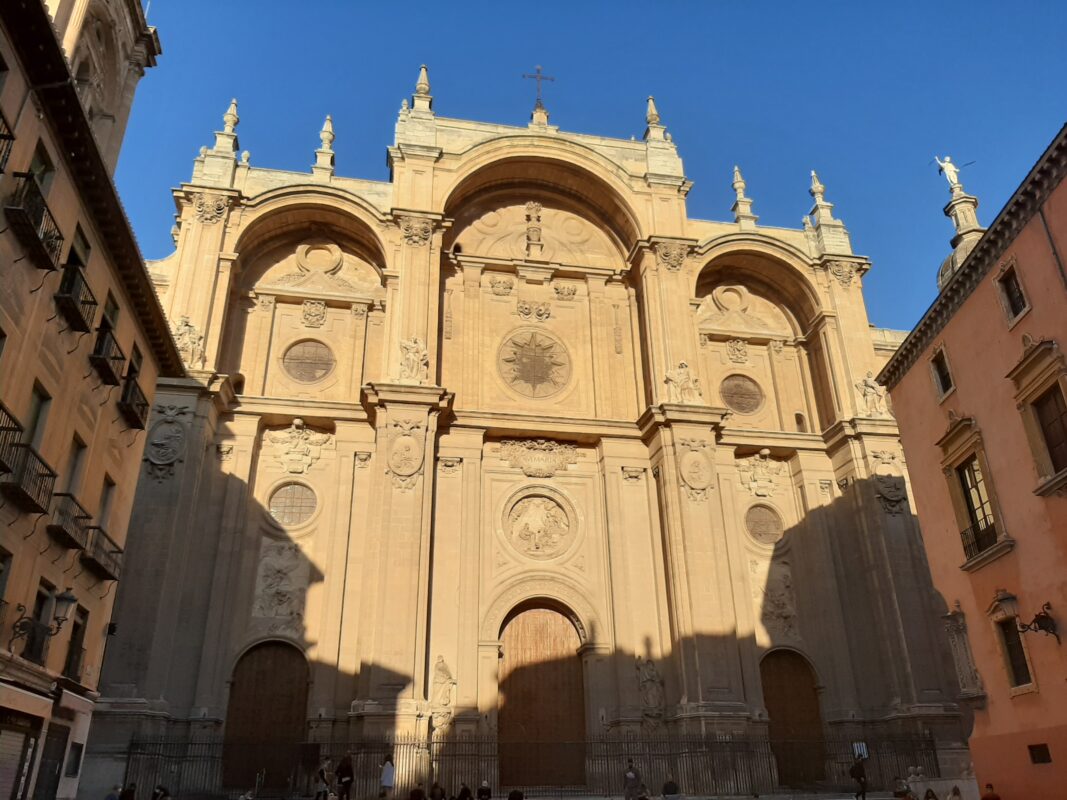 12. Wander to Granada Cemetery
Granada's cemetery (Cementerio de San José de Granada) lies Southeast of the Alhambra and was founded in 1805, making it the second oldest cemetery in the whole of Spain. It's an extensive space with interesting funerary art from both the 19th and 20th century and a peaceful place for a wander and to take in views of the city.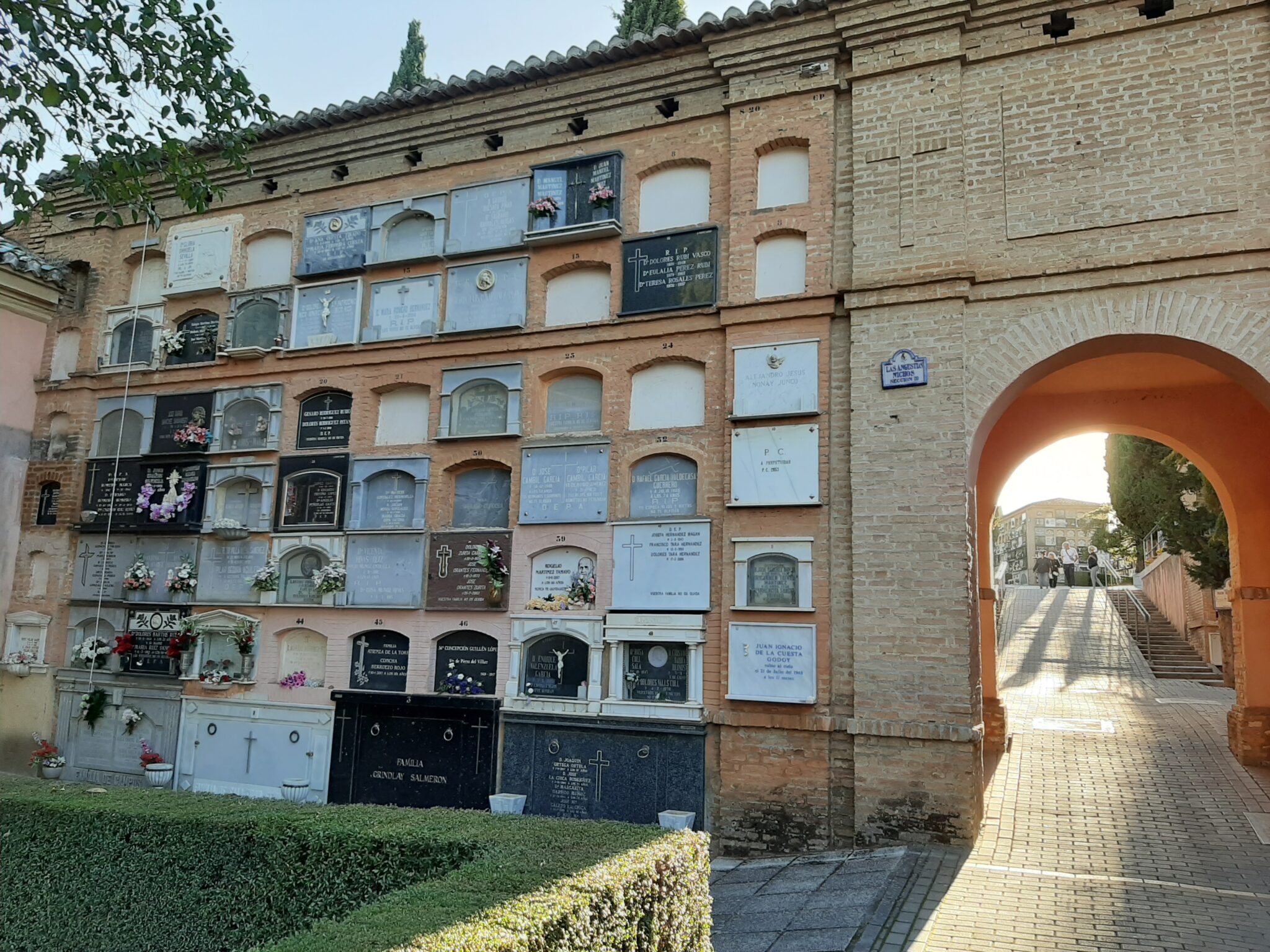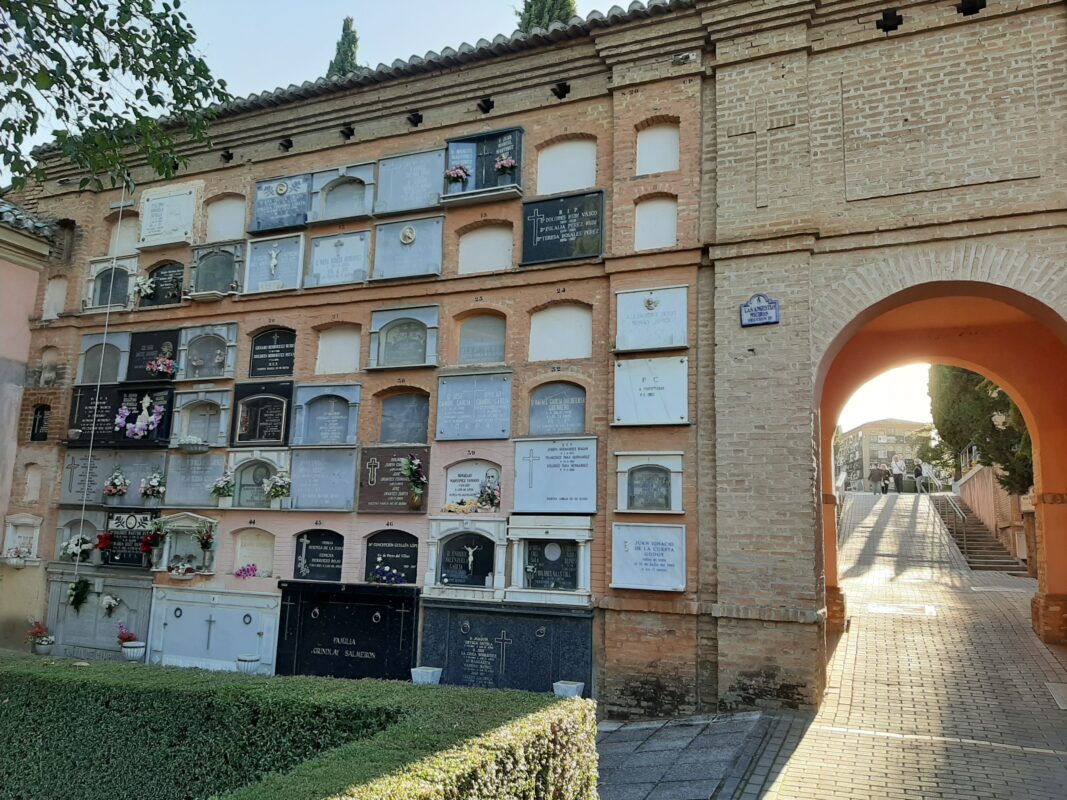 13. Join an Intercambio
Being a University city, Granada is a lively place with plenty of events to encourage people to meet and mingle. If you want to practise your Spanish, there are 'intercambios' (language exchanges) taking place at bars and cafés in the city on various nights of the week. Pick up a copy of 'Yuzin', the local events magazine while you're here to see what is happening in the city. There are also free Flamenco and Salsa nights and much more!
14. Take a Day Trip to Monachil
Located on the outskirts of Granada city centre, in the town of Monachil, is a beautiful river and canyon hike called Los Cahorros. Due to its welcoming shade and cool waters, it's easily one of the most popular hangouts in the hot summer months… even with its handful of gutsy bridge crossings! To get to Monachil, you'll need to take Bus Number 183 which you can catch from near the River Genil opposite from Mercadona in the centre of the city. It takes around 15-20 minutes to reach Monachil and costs 1 EUR.
15. Visit the Abandoned Monastery
If you follow the 'Camino de Sacramonte' right to the very end it will turn into a footpath. Continue to follow the footpath along the river and you will come to an abandoned building that's covered in graffiti and is slowly being taken over by nature. Congrats, you've found the best example of 'urbex' in Granada! The building is believed to be a 500-year old Jesuit Monastery that has lay in ruin for hundreds of years.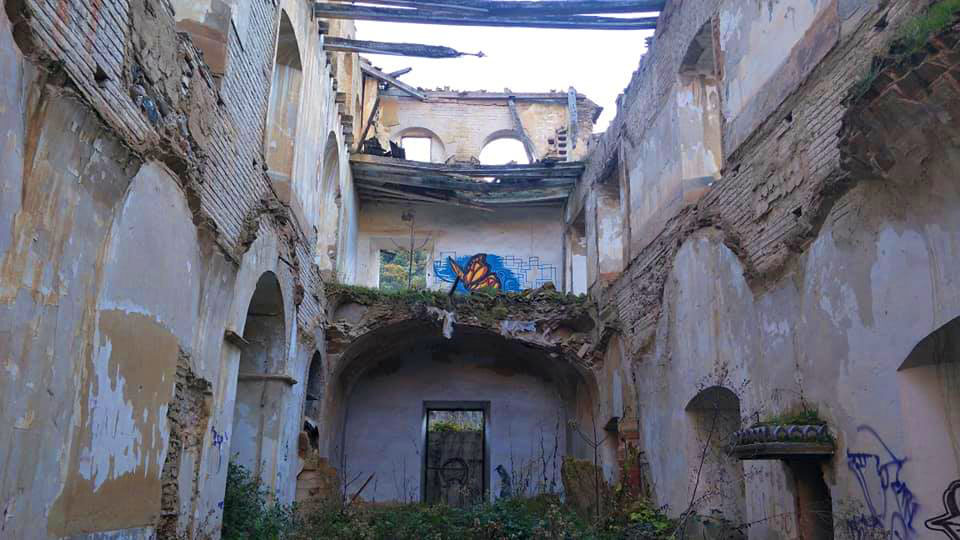 16. Listen to Buskers at San Nicolas
Plaza San Nicolas offers one of the best views of the Alhambra and the Sierra Nevada. Whilst touristy, there's no denying the beauty of this spot and the best thing about it is the live Flamenco music that is often playing thanks to the local musicians. If the viewpoint is too crowded, wander to the mosque 1 minute walk away where you can enjoy peaceful views without the crowds. Or, walk 5 minutes to Placeta Cristo de las Azuzenas (or Hippie Park as I like to call it) and enjoy views and music local style.
17. Walk along the Río Genil (River Genil)
From the city, walk East along the Río Genil towards the mountains. There is a path that stays riverside all the way to the town of Cenes de La Vega and then Pinos de Genil. The path is pleasant and flat (unlike many of the walks in Granada) and can be done on a bicycle or is also a good jogging route. You will pass huertos (allotments) along the way.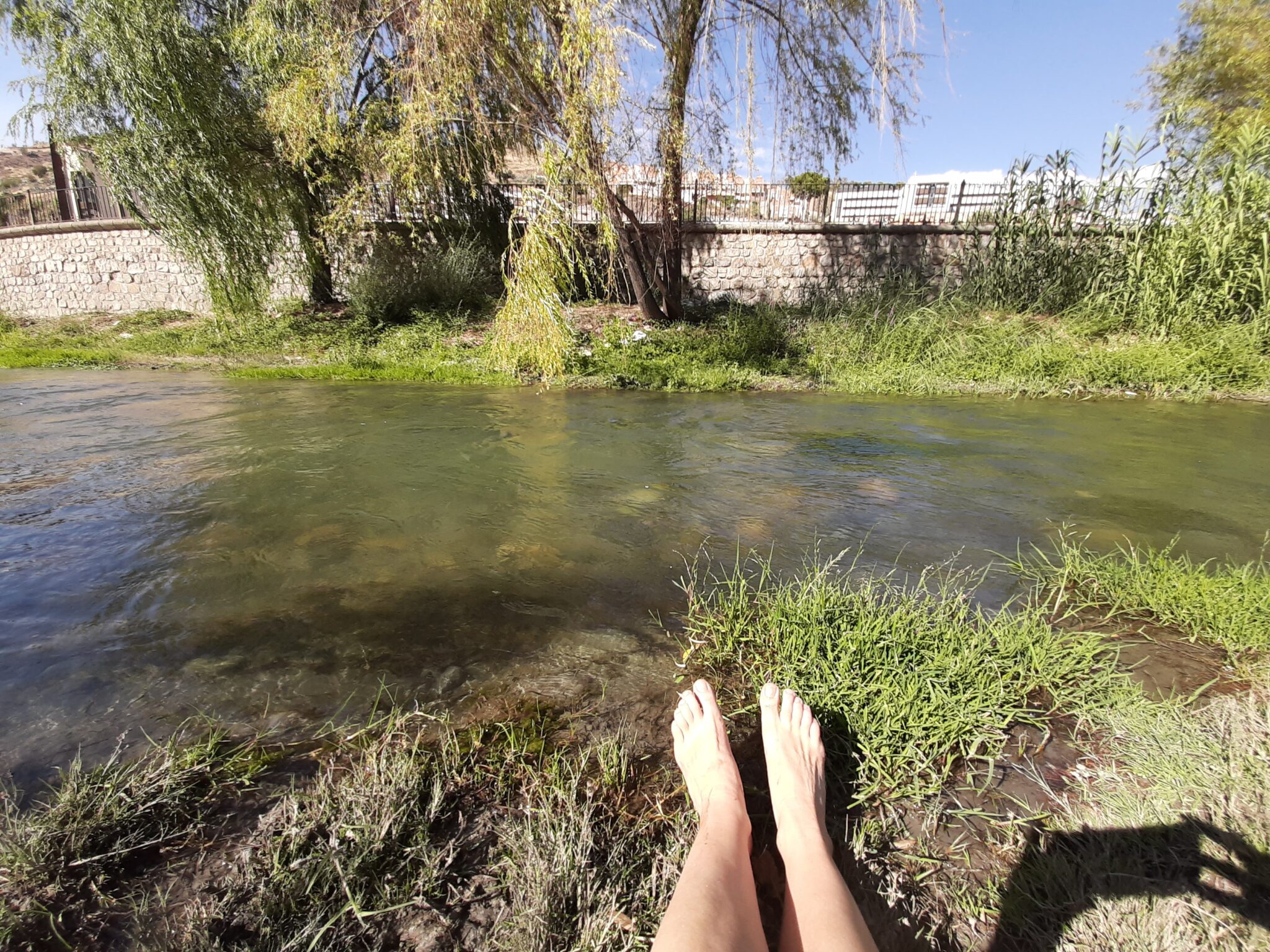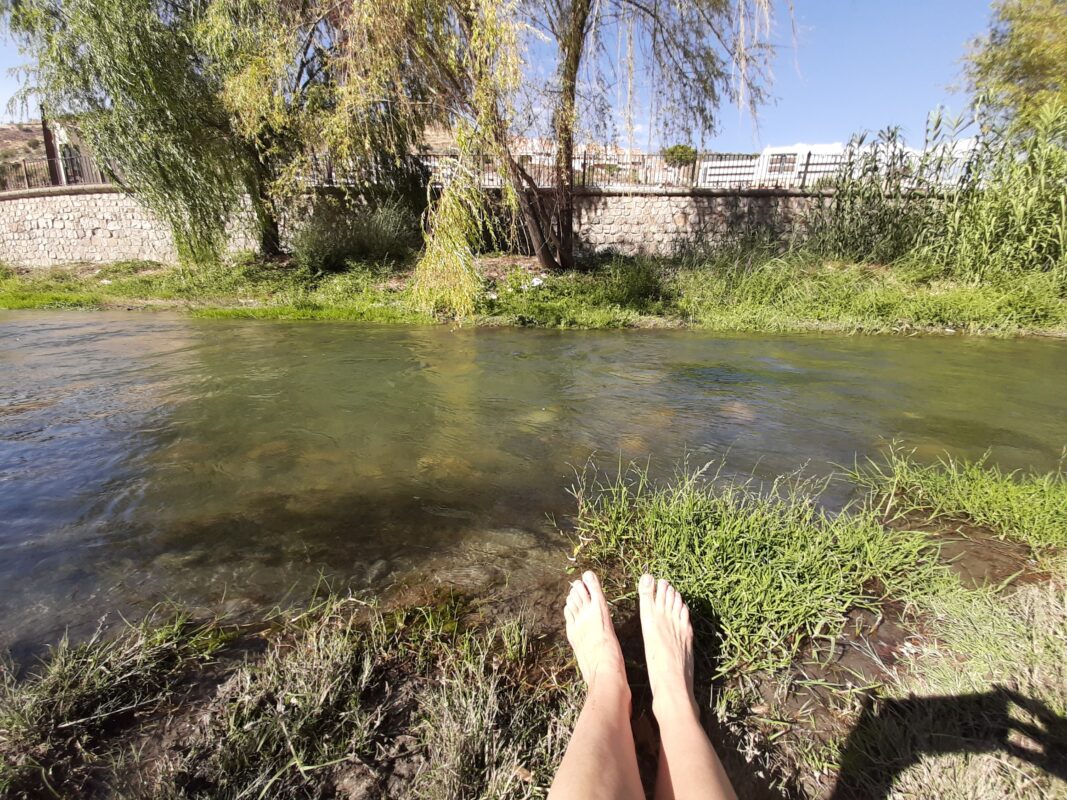 18. Scoff Dulces Árabes
These delectable Arabic cakes (also known as baklava) are the perfect sized treat for a morning or afternoon (or both!) exploring Granada. Eat with a cafe latte or a mint tea inside one of Granada's teterías or on the go. You'll find lots of small pastelerías along Calle Caldería Nueva and near Calle Elvira. Even the kebab shops sell dulces Árabes. Our favourite pastelería is called Pastelería Andalusí Nujaila on Calle Caldería Nueva.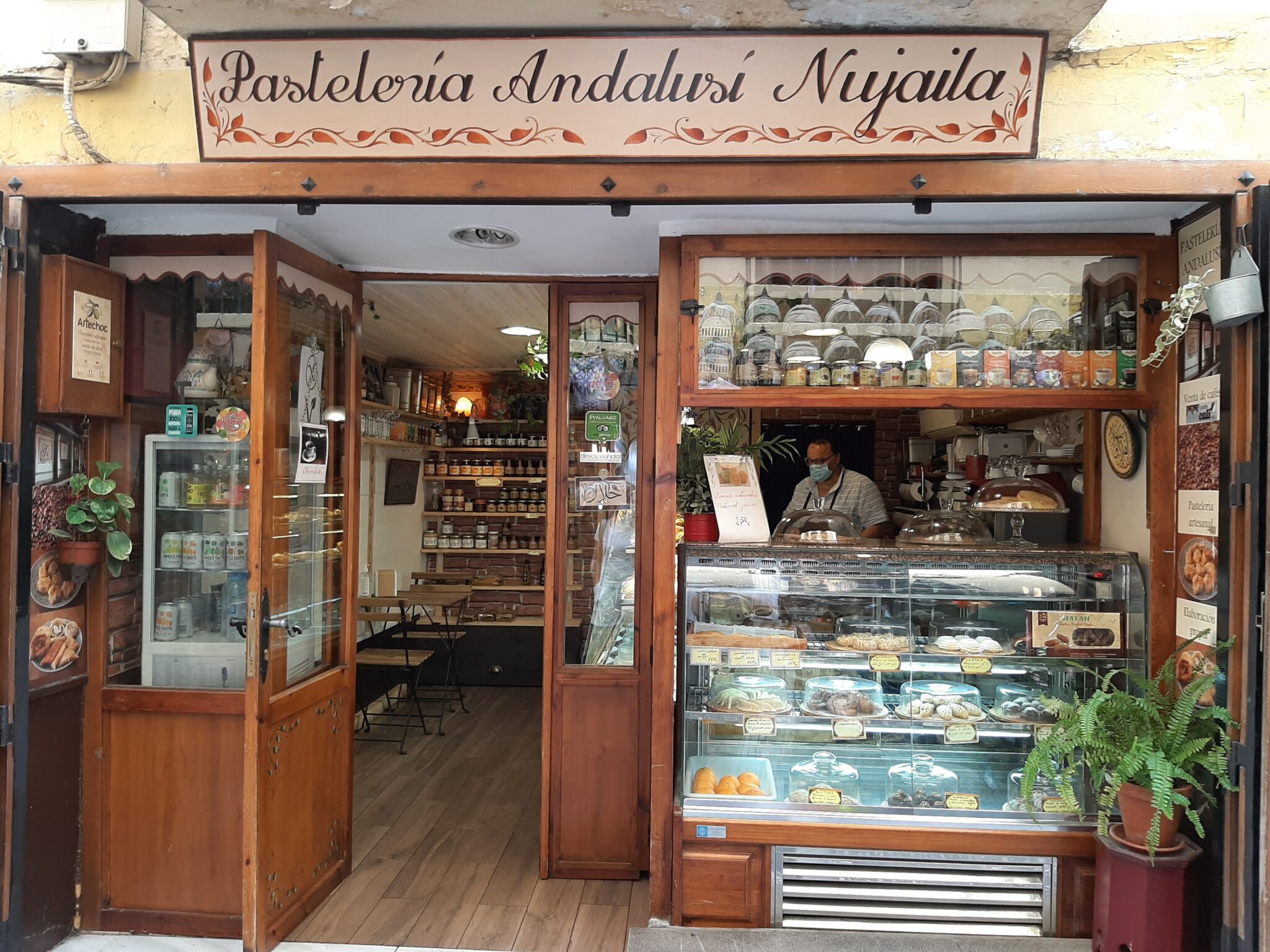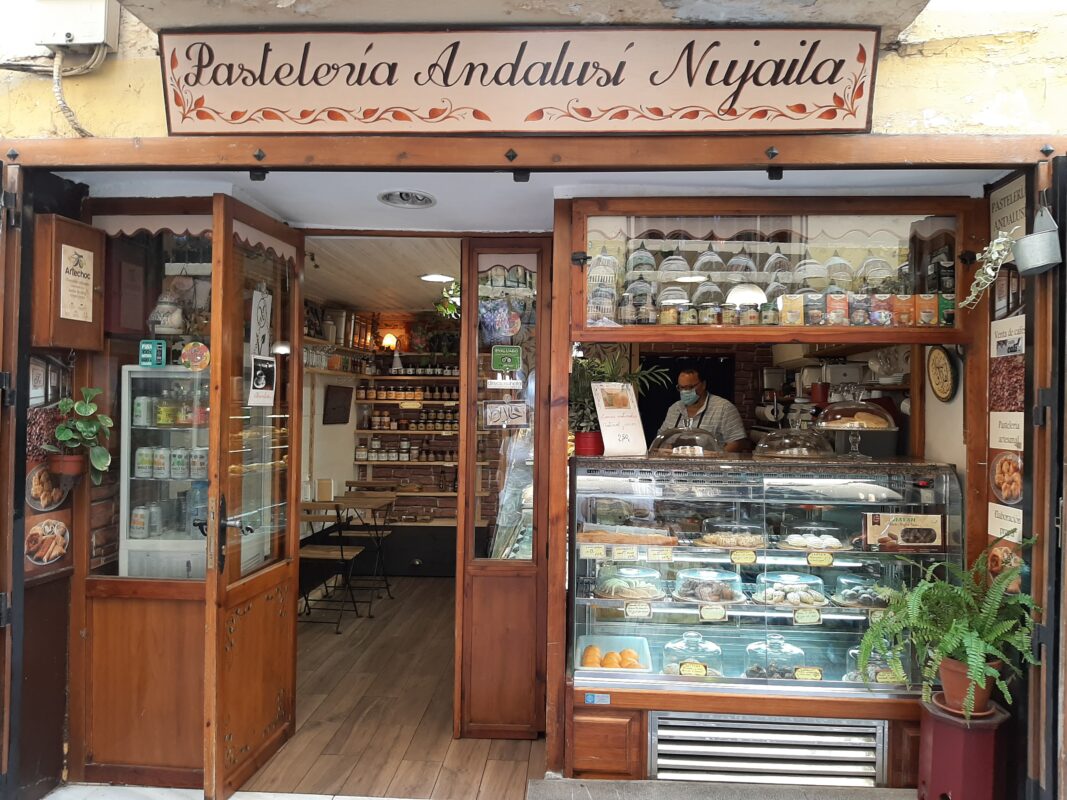 19. Watch Flamenco
Here in Granada, Flamenco music and dance is not just something that is done for the tourists, it's a genuine and treasure part of Granaino culture! Whether you catch a spot of Flamenco by a street performer on Plaza Nueva, are treated to a spontaneous sing-song at a bar full of locals or you decide to go to watch a show, you are in for a real cultural delight! One of the best places to watch Flamenco is Le Chien Andalou on Carrera del Darro in the centre of Granada where tickets cost 10 EUR per person. There are also lots of shows taking place in the cave-homes of Sacramonte, for example the authentic Cueva Zambra Maria La Canastera, Cueva Zambra la Faraona or El Rocio.
20. Fiestas (Festivals in Granada)
It seems that every other week there's a festival in Granada! One of the biggest events of the year has to be Semana Santa (Easter time) where you'll find religious parades taking place throughout the city. On 3rd May, Dia de la Cruz (Day of the Cross) is a fun day with lots of music, concerts and dancing in the street. Local women dress in full Spanish costume and there's lots of Flamenco and singing! In January there's the Reyes Magos, parade of the three Kings through the city to celebrate Christmas and New Year. For more Granada events, see here.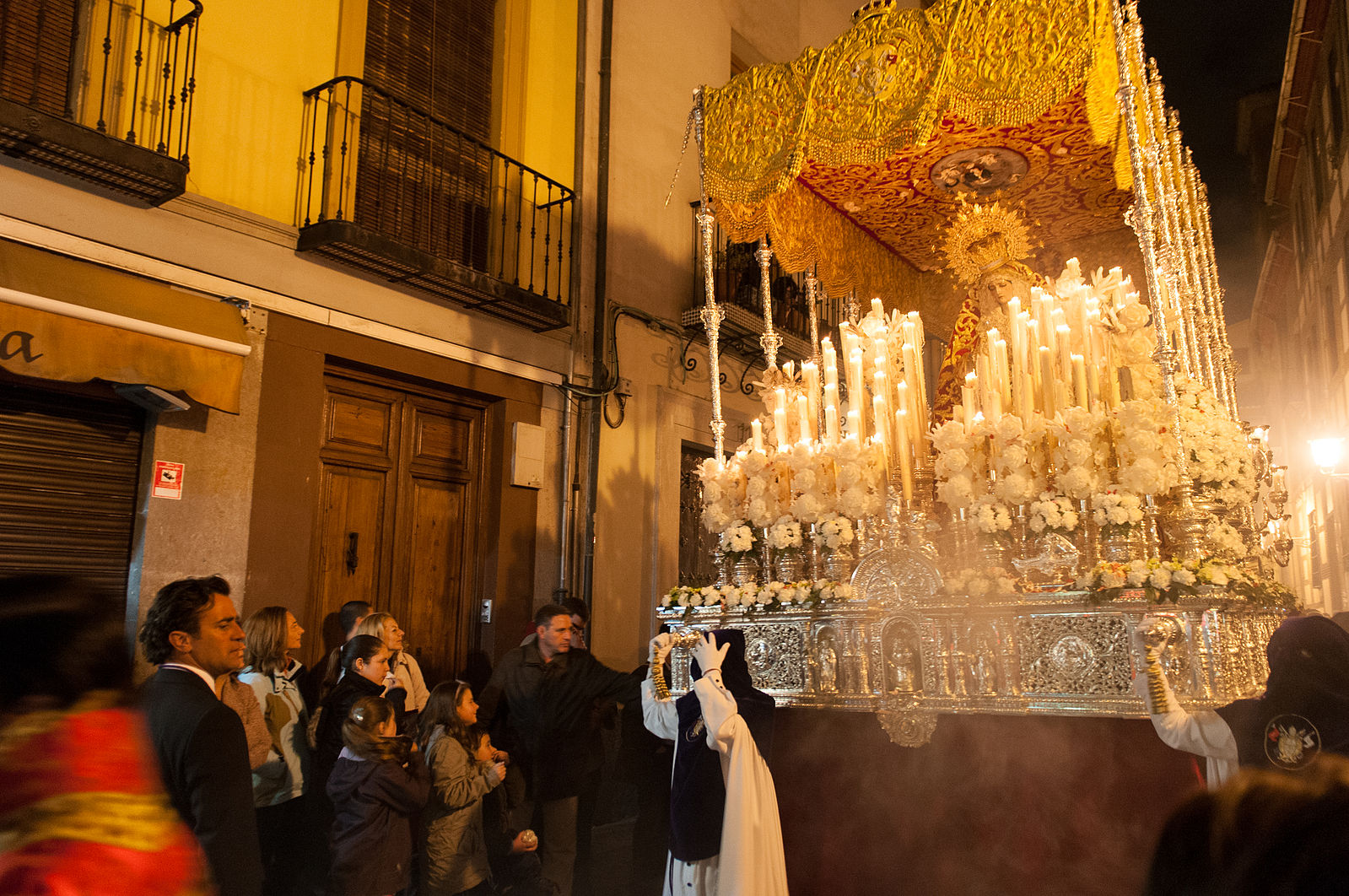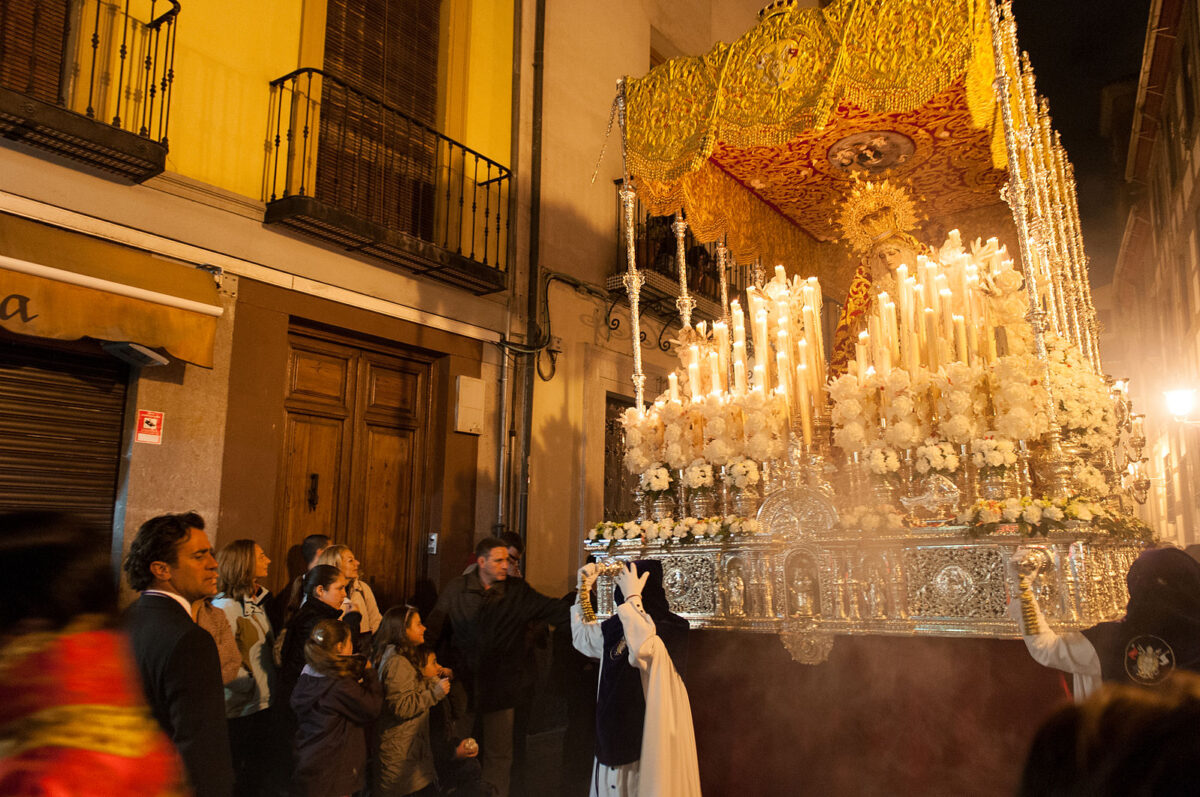 We hope you find yourself in this beautiful city soon!
Nikki Scott is the founder & editor of a series of websites focused on independent travel; South East Asia, South America and Europe Backpacker. She spent her early 20s wearing flip flops and backpacking around Asia, then swapped them for hiking boots as she trod the Gringo Trail of Latin America. She is currently based in Granada, in the South of Spain with her life and business partner, Dave.