The quaint Andalusian town of Salobreña is a treat for anyone looking to escape the stifling heat of the Spanish summer. Plan a getaway to this breezy coastal town boasting whitewashed buildings, fresh seafood gastronomy, and a hilltop castle from the Nasrid Dynasty. 
Salobreña is home to all the quintessential charms of a Spanish beach town: twisty streets studded with flower pots, a wealth of blue ocean, views of fertile fields, and chiringuito bars by the sea. Seaside Salobreña is well worth a visit too, especially in the spring and summer when you can cool off in the Mediterranean. 
Equally stunning at night or day, this scenic town's allure had me snapping photos left and right. Its rich history that dates back to 206 BC is no joke, either. Read on to hear what Salobreña, Spain has to offer.  
---
A Guide to Salobreña, Spain
Salobreña Map & Resources 
🇪🇸 Language: Spanish
💰Currency: Euro
👥 Population:  12,000
🦀 Perfect for: Photographers, seafood lovers, sun worshippers
---
Best Time to Visit Salobreña
If you enjoy bathing in the ocean, the best time to visit Salobreña is from May-September when the temperatures incite many visitors to come and enjoy the beaches. 
However, it is absolutely possible to come in the winter and catch a glorious day, although with bad luck you could end up freezing your bones off on the beach!
Keep in mind that summer does tend to be crowded, but people-watching in Salobreña is part of the experience.
---
Where to Stay in Salobreña
Disclosure: Some links on this page are affiliate links. We always write our articles before checking if affiliate links are available.
There are a couple of different parts of the town to get to know. The old town is the part near the castle, with lots of steep, narrow, yet gorgeous streets. The newer part of the town is La Guardia which is located right on the beach. Another area is called La Caleta-La Guardia. This zone makes up the beautiful white buildings situated right on the cliffside, providing a gorgeous backdrop to the beach.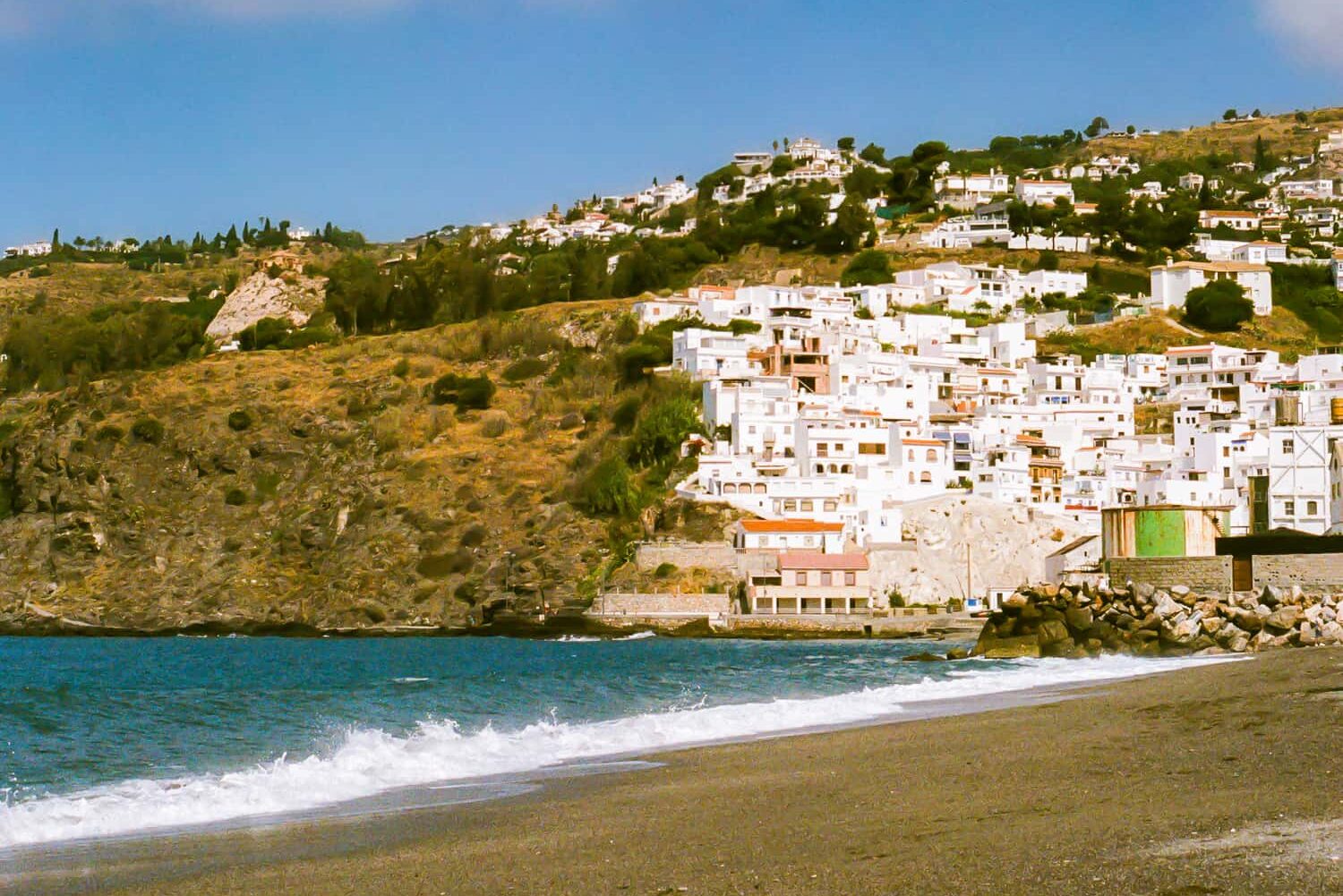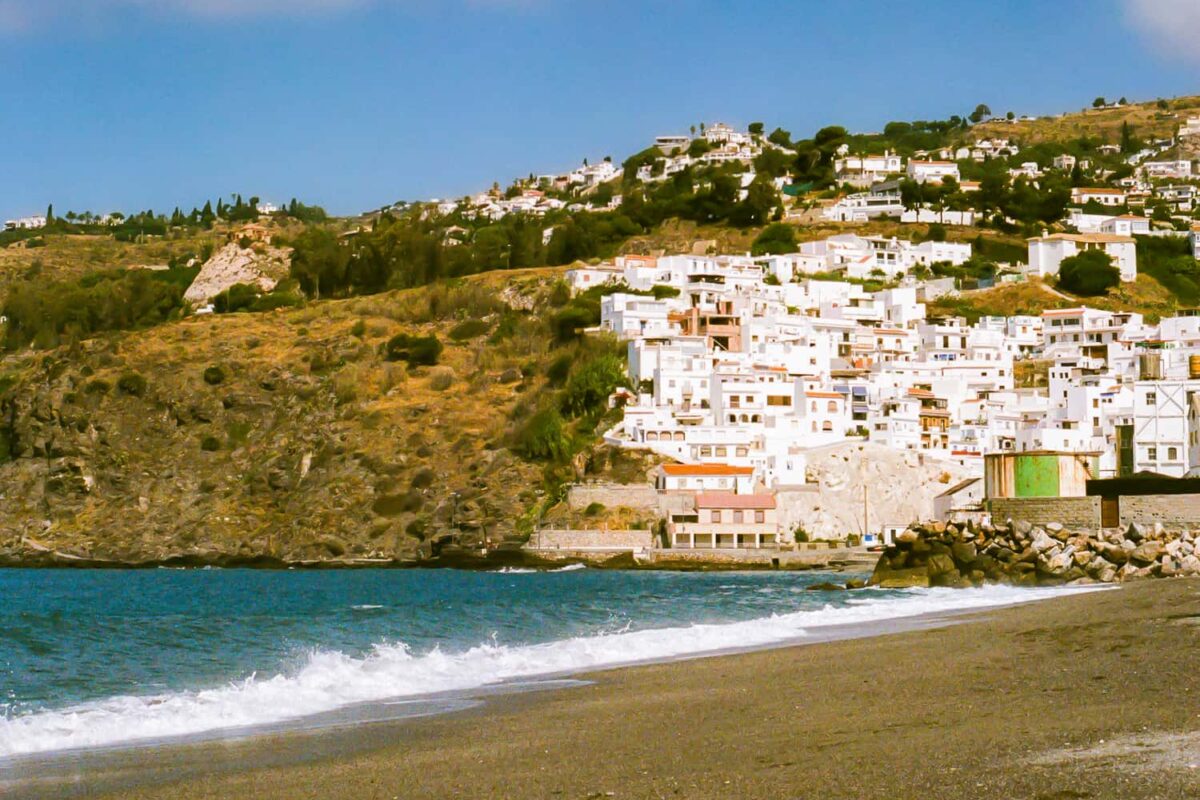 Salobreña is a very small town and many Spaniards have summer properties there. That makes the expat tourist scene and consequently the hostel scene a little scarce. Instead of true hostels, Salobreña is home to various hostales, which are fusions of hotels and hostels and are usually very affordable. The following options come highly recommended.
Located in the old town's center, guests say this hostal is impeccably clean and offers great value. It has a very charming entrance and a terrace with breathtaking views.
Ideal for those traveling in pairs or groups, this hostal is a short walk from the castle and main beach. Guests say that the rooms are bright and clean!
---
5 Things to Do in Salobreña, Spain
1. Relax at La Guardia Beach
This is the main seaside destination in Salobreña, and you'll see colorful towels dotting the beach like sprinkles on a birthday cake. Be warned, this is not a sandy beach, instead, the shore is made out of small rocks. This is no deterrent for visitors, however. In the summer months, the beach still gets pretty packed!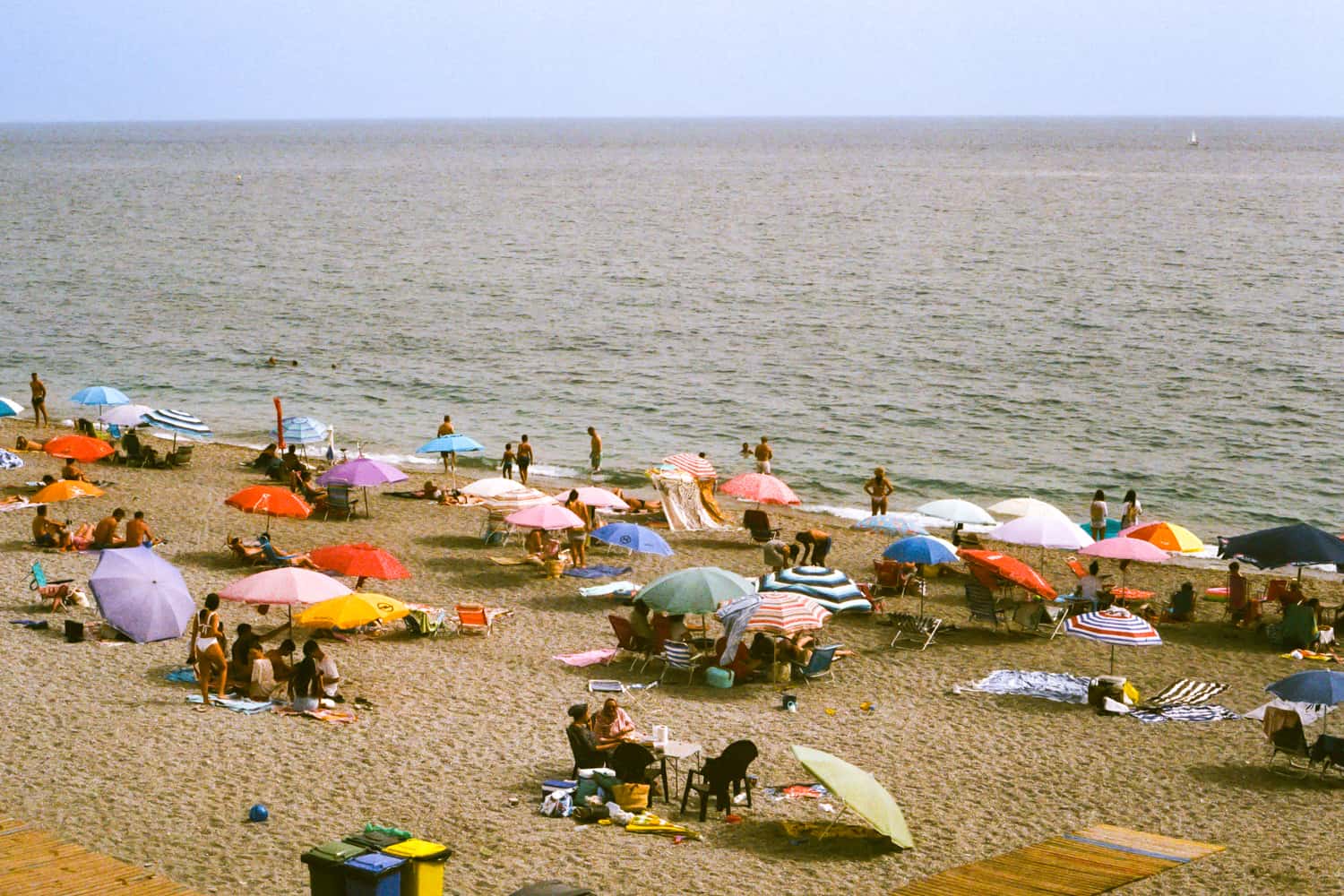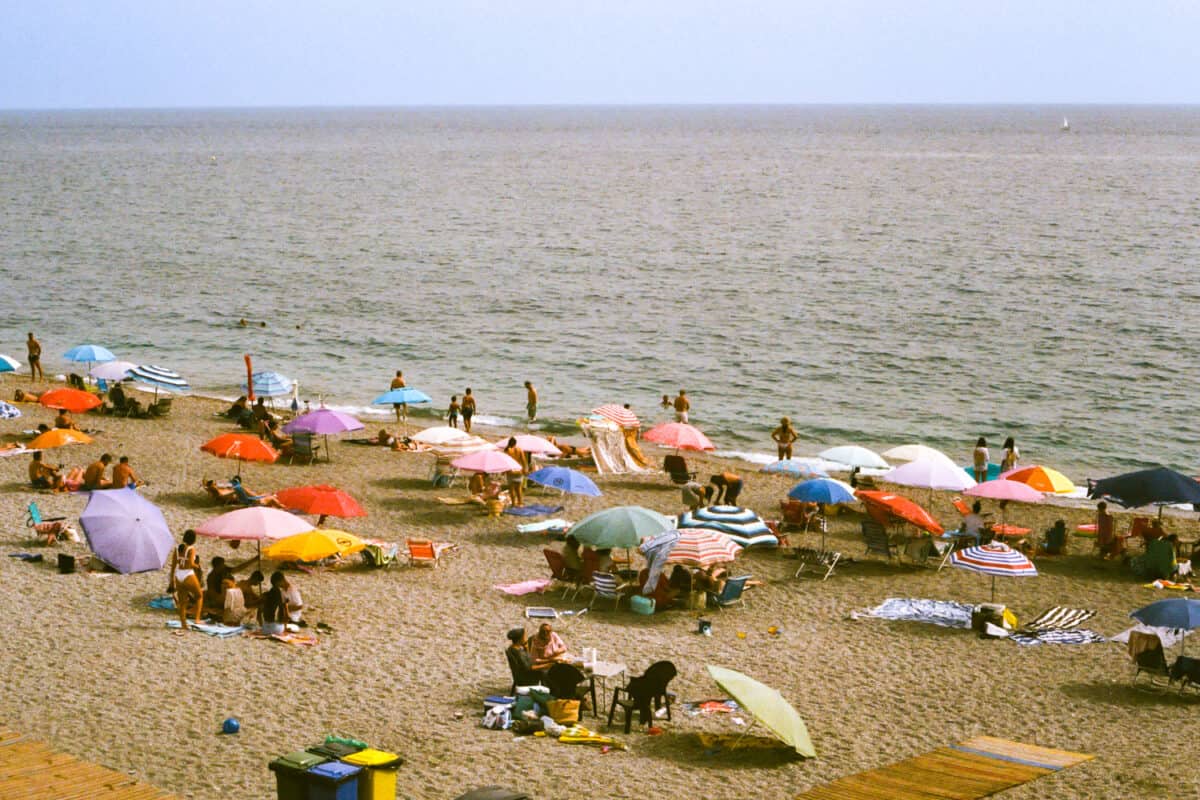 2. Visit Ron Monero Rum Distillery
If you enjoy a good drink, don't pass up the opportunity to visit Bodega Ron Monero, one of the most visited family-run distilleries on the southern coast. You can enjoy a free English tour from Tuesday-Saturday at one o'clock and try the different rums on offer at the end.
3. Visit the Castillo de Salobreña
This Ivy-Clad Castle sits atop a stunning hilltop, and the entrance requires a stroll up a labyrinth of windy (yet stunning) streets. Built during the Nasrid Dynasty, the castle's construction dates back to the 10th century. 
Plan your visit during the evening or nighttime to see it romantically lit up. Don't forget to wander around its perimeter too, the surrounding gardens are a treat for the eyes. 
4. Roam the Center of Town at Night
Before or after a hearty meal, get lost in the beautiful flower-framed streets of Salobreña. I recommend making the hike up to the castle area before sunset so you can watch the sun fall over the sea, and then devour the magic of the illuminated castle after a meal or a beverage. 
5. Eat at a Beachside Restaurant
In Spain, such beachside restaurants/bars are called chiringuitos. The food is usually very tasty and fresh, and seafood unsurprisingly takes the front seat. Be sure to order espeto, skewered sardines, which is a popular dish from the town.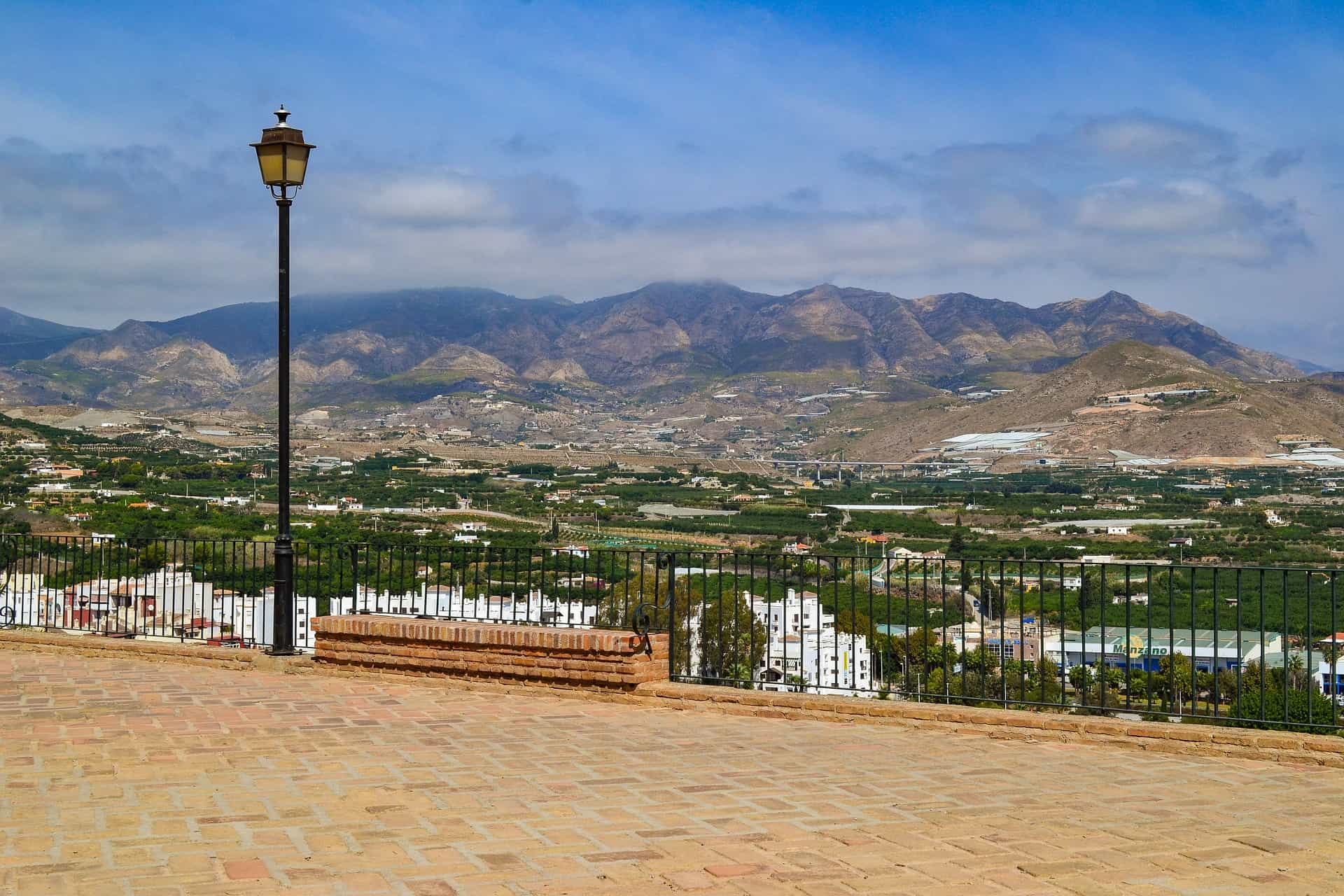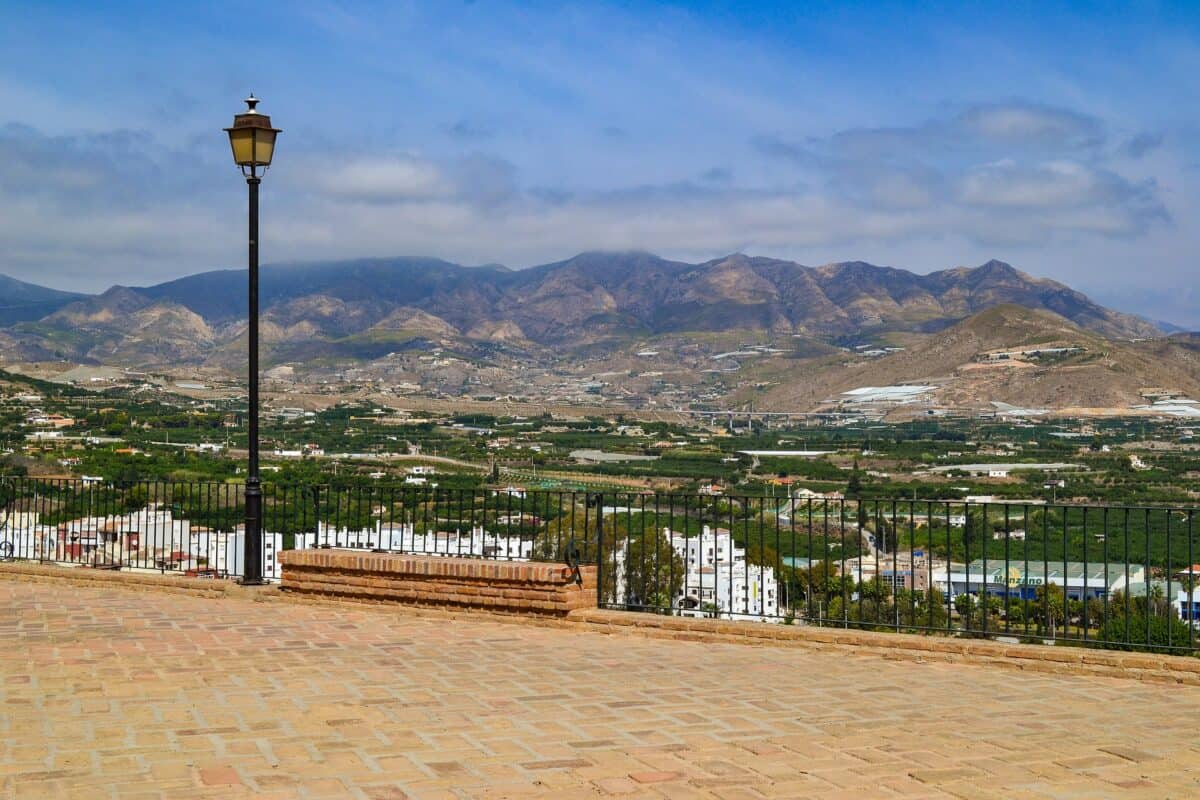 ---
Food and Drink in Salobreña
The food scene in Salobreña is wonderful: fresh seafood, hearty vegetables, and savory sauces are at the forefront of the cuisine. Remember that in Spain, dinner time is typically between 9-11 pm, and most restaurants don't open until around 8 pm. Even if you arrive at 8 pm, you'll likely be the only one dining in the restaurant until much later. 
One of the best parts of dining in Salobreña and the greater part of Granada is that you get a free tapa or snack with every drink. Sometimes, you can get a robust meal only from paying for your drinks! A beer hovers at around €2, and a cocktail around €5. As you keep on ordering more drinks, the tapas also increase in quality. Win-win!
If you don't like seafood, your options will be slimmer, but lip-smacking nonetheless. You can find rich paellas (remember to request without seafood), croquetas, grilled meats, and vegetables. 
---
Where to Eat in Salobreña
Bar Manolo
This seaside chiringuito is a classic and a steal in terms of quality and price ratio. They serve scrumptious calamari, fresh fish, octopus, shrimp – you name it. The drink prices are also impressive to many foreigners. To give you an idea, you can indulge in a glass of cava for around €1.50!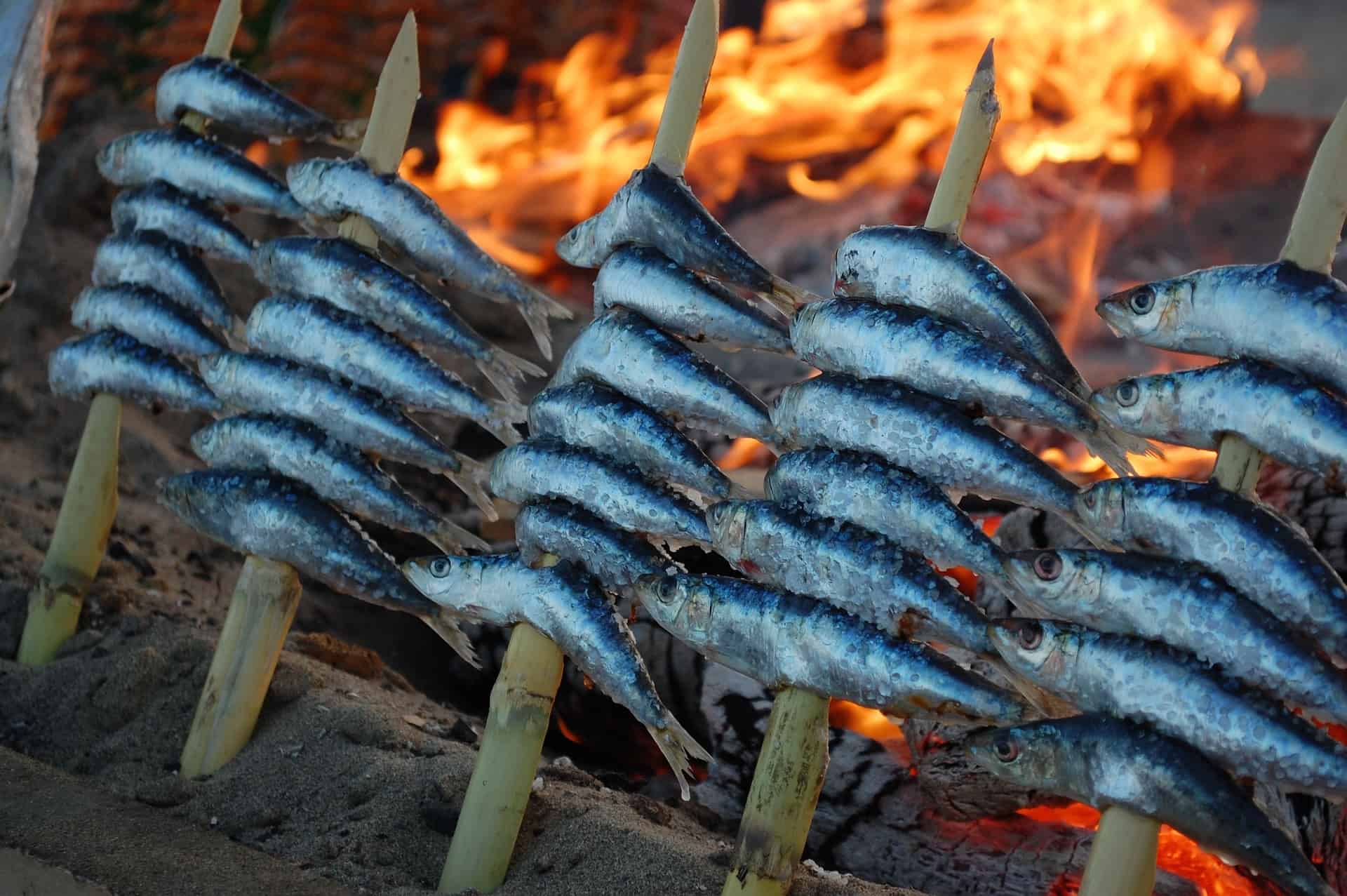 La Roka
A little more upscale, La Roka is a great choice if you want to indulge in some beautifully plated dishes while soaking in views of the ocean blue. The food is a Mediterranean-modern fusion. While most costly than other restaurants in the area, its prices are still fair and it's a fun choice for the atmosphere.
Bar Pesetas
Bar Pesetas is a favorite among Salobreña locals. It is a bit of a hike up the town to get to, but the views of the castle and mountains are a true reward. You can order any of the traditional southern, coastal Spanish food: paella, octopus, all kinds of fish, and calamari. 
They also offer delicious salads and fried eggplant. While the food is tasty, this is the kind of place to choose for the atmosphere – you'll find lots of regulars laughing with friends. You may want to reserve in advance if you are planning to visit during peak dinner hours.
El Molino
El Molino is another beachside restaurant bar boasting a paella that will knock your socks off. This spot also has stellar service (unheard of in Spain), a huge variety of seafood, and large portions.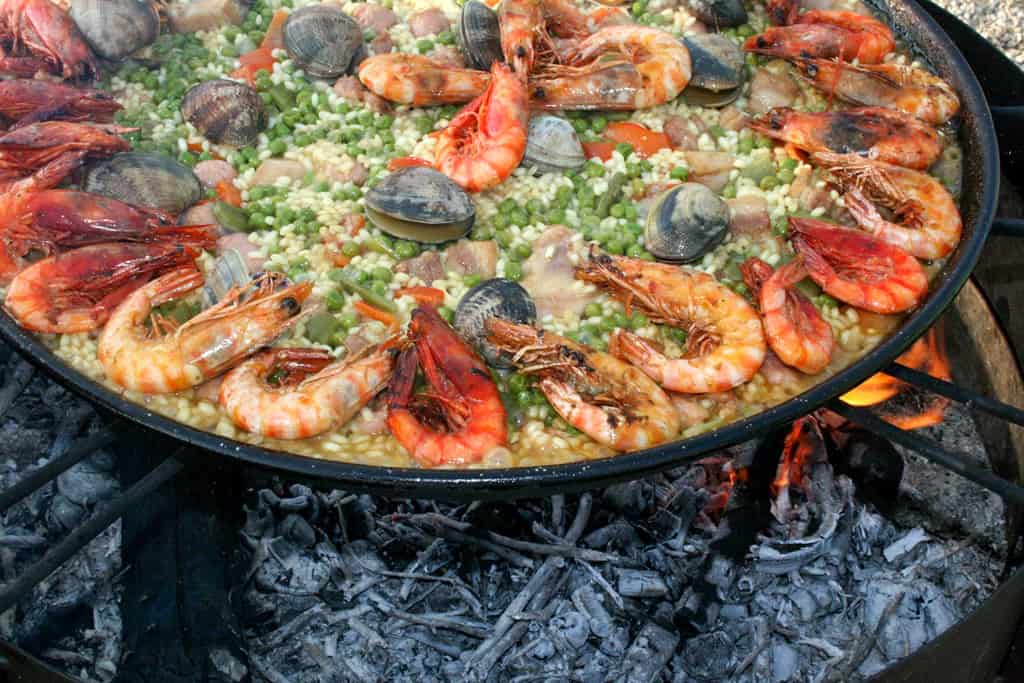 ---
How to Get To Salobreña
From Málaga by car, you can access Salobreña from the A7 highway, which takes only about an hour. 
There are also buses from the main Andalusian cities including Malaga, Granada and Sevilla. The bus from Granada to Salobreña is the quickest, only taking around 50 minutes.
---
Where to Go Next:
If you enjoy Salobreña, Nerja in the Costa del Sol is another coastal gem worth checking out, with peaceful white buildings and charming streets. 
And if you enjoyed the laidback beach vibes of this town, I recommend Cádiz for even more of the same. Almuñécar is another great option which is only 20 minutes away by car!