When someone says beach, you probably think of the white sands of Portugal, the turtle-infested waters of the Greek Islands, the surf hotspots in France… But what about Britain's best beaches? Fish and chips soaked in vinegar and eaten straight from the paper? Dripping 99s drizzled with raspberry sauce and topped with a flake from the ice cream van? There's a lot to love about a trip to the good old British seaside. 
Where can you find Britain's best beaches?
There's nothing like being at the beach right when the weather is just perfect. For Britain, this may not come as often as we'd like, but there are times when the sun warms the shore enough to lie out or even jump into the ocean…
Here are some of Britain's best beaches:
1. Blackpool Sands, Dartmouth
Clean waters and clean sands—sometimes that's all one can really ask for in a beach. But Blackpool Sands offer much more. As the beautiful blue crescent waters lay in contrast with the green wooded hills, you can only think of peaceful relaxation and endless calm while at this beach.
2. Porthcurno, near Land's End
As scenic as a postcard, this beach is nothing short of breathtaking. From the green-covered cliffs to the white sands below it, Porthcurno is as unique as its crystal turquoise waters. You also have easy access to sandbars and nearby beaches during low tide. Pack a picnic and plan to spend an entire day to enjoy the scenery.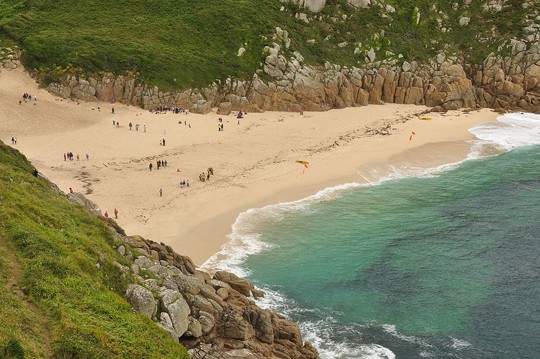 3. Saunton Sands, North Devon
Long beaches and sandy dunes summarise this beach escape. The wide expanse of golden sands and water access makes this beach a top choice for families and large groups. It is also a popular location for surfers. Braunton Burrows, the backdrop of the beach, is as impressive as the water itself.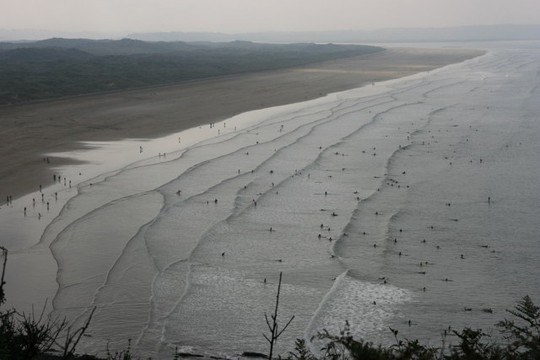 4. Bantham Beach, Devon
Bigbury Bay provides a shallow retreat for the youngest of swimmers during low tide. The rest of the family can enjoy an array of rock pools as well as the fantastic scenery and natural wildlife of the area. So pack your bucket and a fishing net! If you're looking for a beach that is at its natural state as much as possible, then Bantham Beach is the one for you.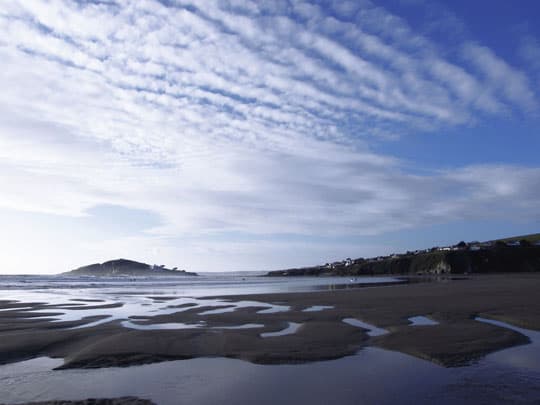 5. Constantine Bay, Cornwall
Part rocky, part sandy, this beach is as attractive as it sounds. Sitting below a small lighthouse, Constantine Bay is a popular destination for surfers and families alike, especially during the summer when it is patrolled by lifeguards. The sand dunes in the area also add much character, though they are sadly being damaged by erosion so who knows how long they will remain. A great excuse to plan a trip to one of Britain's best beaches this summer!

6. Watergate Bay, Newquay
For avid surfers in the UK, there's no better place to board some waves than at Watergate Bay. The Atlantic Ocean here is framed by two miles of sand and beautiful cliffs, which makes it both a stunning destination and a premier spot for people looking for space even during the summer season. Without a doubt one of Britain's best beaches.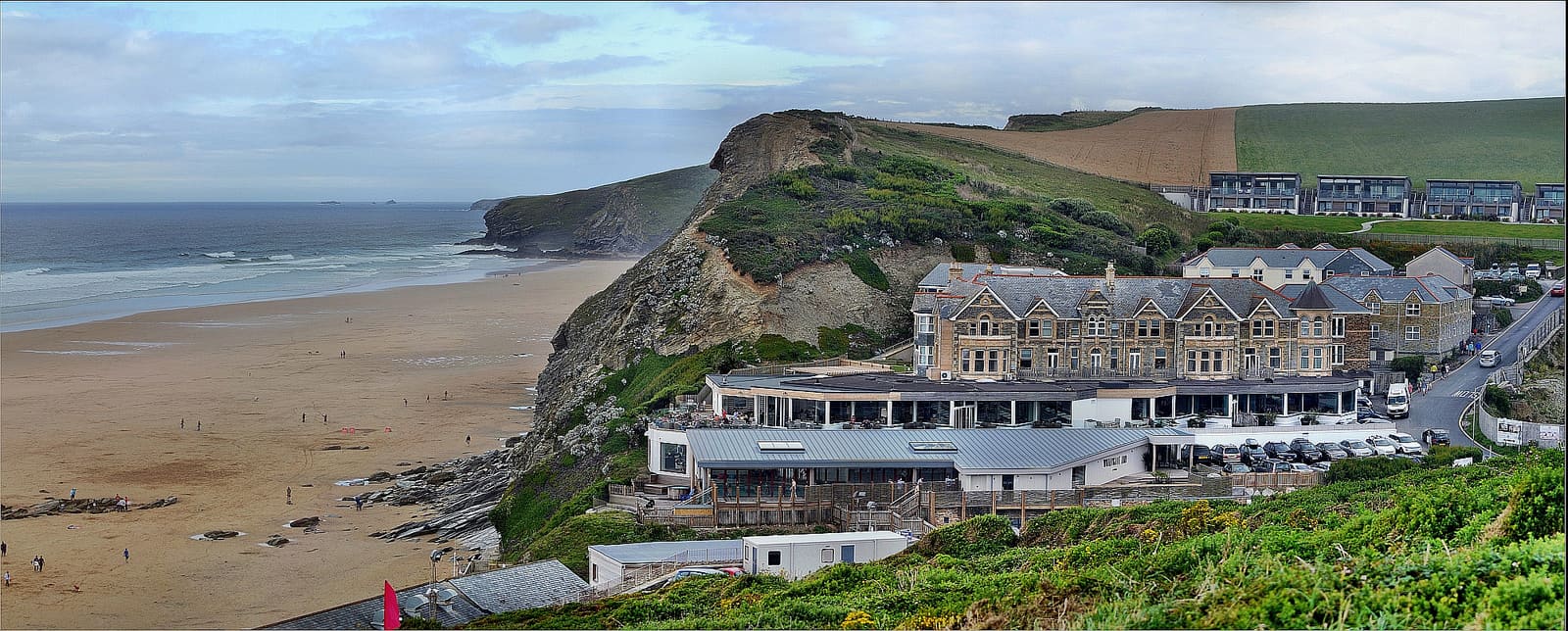 7. Compton Bay, the Isle of Wight
Found on the picturesque Isle of Wight, Compton bay is characterised by its short cliffs and narrow sandy beach. However, wait long enough for low tide and you might get to see a few dinosaur fossils preserved in time much like the way this beach has been. For fossil hunters, Compton Bay is as good in winter as it is in summer!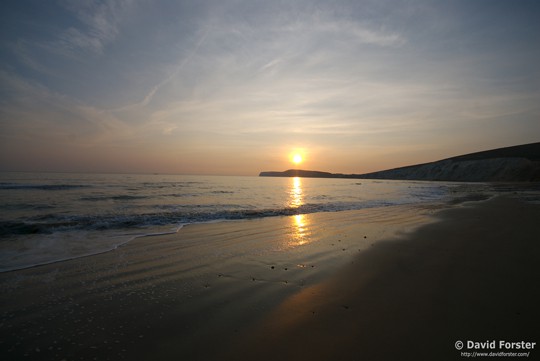 Visiting Britain's Best Beaches…
There truly is no need to go any further than Britain if you're looking for your next beach getaway. Britain offers not only beautiful stretches of water but also remarkable sceneries that nothing else can compare to… all with the added thrill of the risk of rain! Britain's best beaches are worth the visit, at any time of the year.
Don't forget to:
Pack a towel (and a wetsuit if you are brave enough to hit the water!)
Take some change (for the ice cream van)
Wander along the beach (and see what treasures you can find)
And most importantly… enjoy!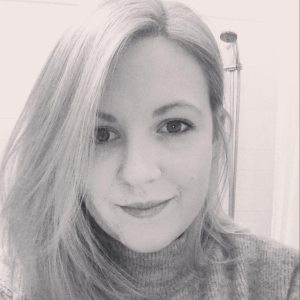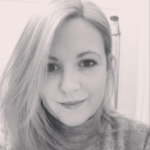 Laura Davies started her career at South East Asia Backpacker Magazine on an internship in the summer of 2011. After proving she could knock back shots, ride a scooter and look good in a poncho, she soon became an indispensable part of the team. She's now living in London, working as a freelance designer frequently taking trips within Europe and writing for Europe Backpacker. Interested in becoming a writer for us?