Long days of warm sunshine, picture-perfect landscapes everywhere you look and some of the friendliest people on Earth… If you love adventure that is seeped in history and great sights, then you have to take a trip to the islands of Malta and Gozo!
Travelling to Malta is very easy as most airlines have flights to Malta's main airport. Once you are there, travelling around the islands is very straightforward. If you're feeling brave you can opt to trek, but an easier option would be renting a bicycle or even a motorcycle! If you want to splash the cash, why not travel in style by renting a jeep…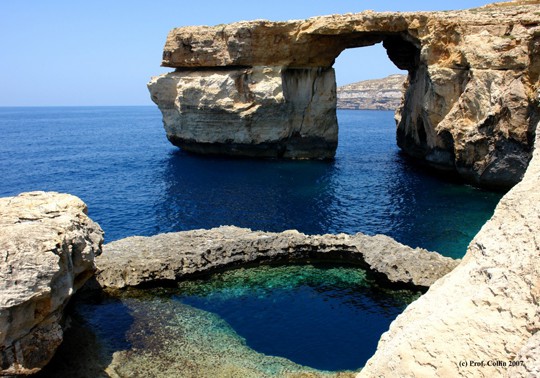 Here are our top 10 things to explore while you're in Malta and Gozo…
1. Visit the Sunday Marsaxlokk Fish Market:
Marsaxlokk, which literally translates as port is in the South East of Malta and is a traditional fishermen's village. Most of the villagers are involved in the fishing industry either as fishermen or managing some of the many amazing fish restaurants that can be found around the bay. In Marsaxlokk, you will catch sight of the colourful traditional Maltese fishing vessels, known locally as 'luzzu'. These boats are vividly painted in bright blue, yellow, green, and red – as well as carrying a set of 'eyes' on the bow (a tradition that dates back to Phoenician times). In Marsaxlokk a fresh fish market is held every day, but the biggest market is the one held on Sunday.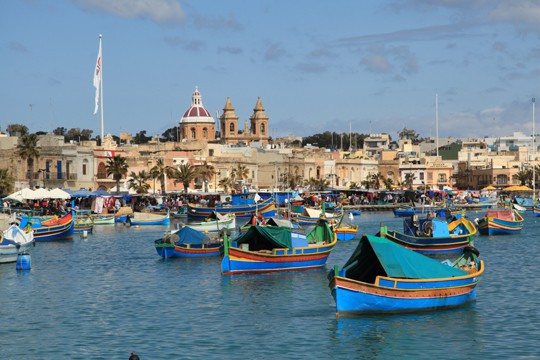 2. Wander around Malta's Dingli Cliffs:
From the village of Ħad-Dingli, you can trace your way to the top of Dingli Cliffs. The sheer drop cliffs, approximately 250 metres in height, plummet into the sea below in a majestic manner. This zone is surrounded by unspoilt countryside and will give you an amazing taste of rural Malta.
3. Scuba Dive the wrecks at Ċirkewwa:
Both Malta and Gozo boast numerous incredible diving spots, each spot rivalling the other! In fact, it can be quite difficult to choose where to dive… One great diving spot is the Ċirkewwa diving spot, where you can experience diving amongst breathtaking wrecks, surrounded by an abundance of marine life.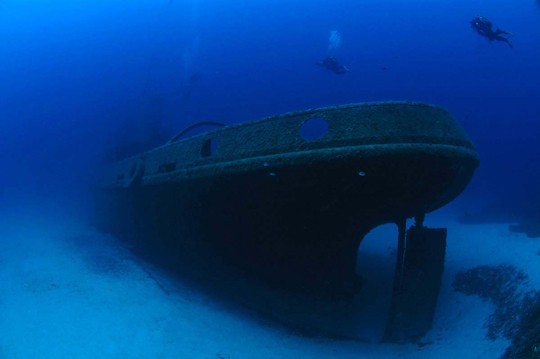 4. Taste Maltese Ġbejniet:
'Ġbejniet' are a type of cheeselets (little round cheeses!) made from goat or sheep's milk. They are a famous Maltese food product, authentic of the islands. Islanders have been churning them out for hundreds of years. Make sure you taste the peppered ones – as they undoubtedly have the most delicious taste!
5. Climb the Stairs that lead to the Cave of Carolina in Xlendi Bay:
When in Gozo, make sure you visit Xlendi Bay, a fisherman's cove which has evolved into a quaint tourist zone without abandoning its traditiona ways. Xlendi is also a great place to stay if you wish to spend some days in Gozo! Close to the fishermen's mooring jetty, you can see a steep staircase carved out of the rock. The staircase leads to a cave that is known as the 'Cave of Carolina'. The story goes that this cave was used by the nuns during summer for swimming so that they would not be seen by the other people in the bay! Today part of the cave has fallen into the sea but this is still a secluded spot, where one can have a seriously breathtaking dip.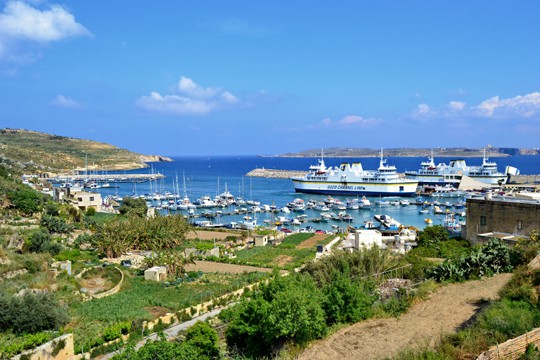 6. Visit Wied il-Għasri:
Wied il-Ghasri can be considered as Gozo's own fjord because it is a narrow winding inlet with steep cliffs on both sides. Getting to the beach at the bottom involves climbing down another staircase that has been chiselled out of the rock. Swimming here is breathtaking in calm weather but avoid risking it in windy and rough weather as the waves crashing here can be very turbulent when certain winds blow!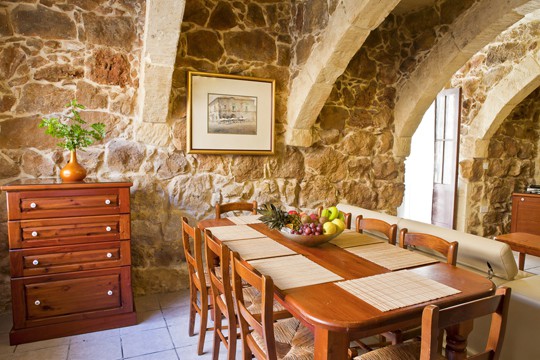 7. Climb up 'Our Saviour's Hill':
Long ago Gozo's inhabitants believed that this was a dormant volcano, and there are many legends surrounding the hill known as 'Our Saviour's Hill'. You can walk up the country path up to the top, ending at the feet of the statue of Jesus, which is a smaller replica of the statue found Rio de Janeiro in Brazil.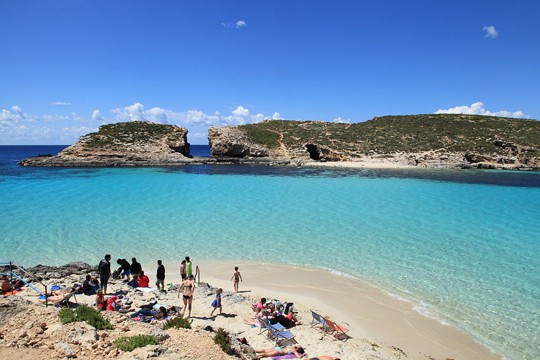 8. Enjoy the delicious Street Food:
Street food in Malta takes the form of 'pastizzi' and 'qassatat', savoury snacks with lots of different tasty fillings. You should also make sure to indulge in a 'ftira', a pie or pizza-type of snack that is very filling and very delicious. For something sweet, look out for the 'imqaret' stalls, as these sell a kind of pastry enveloping a super-sweet date filling. Otherwise go for a honey or treacle ring, found in most bakeries and supermarkets. Are your mouths watering yet?
9. Pay a Visit to San Anton Gardens:
Visit the stately gardens that are part of San Anton Palace in Malta. Originally built by the Knights of Malta, who have left their mark all over the island, the garden is today part of the residence of the Maltese President. The garden is a typical European garden with walkways, fountains, ponds and sculptures…
 10. Visit the Manoel Theatre in Valletta:
Another impressive stately building is the Manoel Theatre in Valletta, the capital city of Malta. Built by the Knights of St. John, the theatre is a magnificent example of fine art and great architecture. For example, beneath the floor, there are water reservoirs that were planned to induce perfect acoustic ambience. Whilst you're in Valletta take some time to wander around and capture the essence of a city where every street and corner echoes rich history.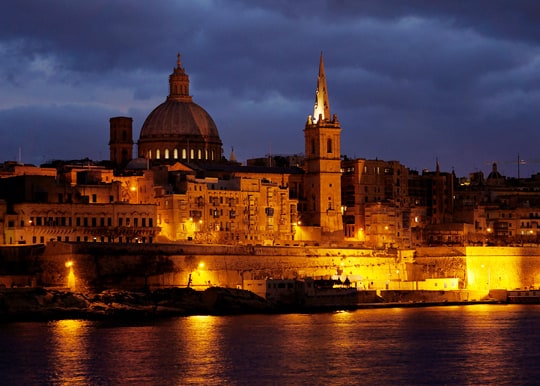 Be prepared for your trip to Malta…
Malta and Gozo are typically Mediterranean in terms of weather and climate. It's hot in summer but it's rarely very cold in winter. If you're visiting during the colder season a wardrobe of layers and a good waterproof jacket will be the best choice!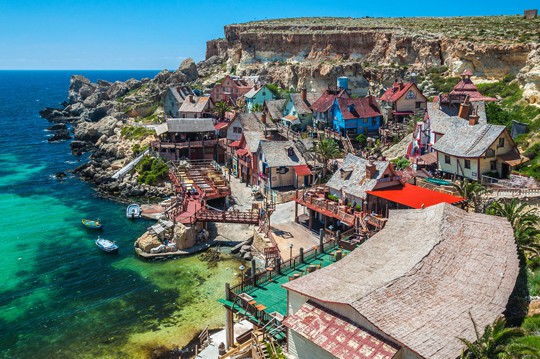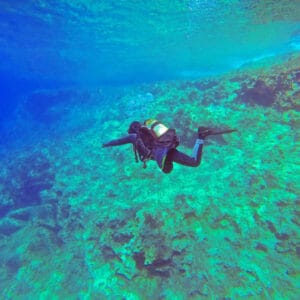 Elena is a diving instructor at Atlantis Diving in Malta and a travel writer who is currently pursuing a master's degree in Oceanography. Her love for the ocean and diving in particular has driven her to explore some of the best diving spots in the world. When she is not writing or diving Elena enjoys going for long country walks!