Capital of the Netherlands, Amsterdam is a cobbled city linked by canals, bridges, and cute cafes. Find out our favourite things to do in Amsterdam, many of which are completely free!
1. Take in Amsterdam's Fantastic Museums
The Rijksmuseum: Home to an extraordinary 40 Rembrandts, the Rijksmuseum holds the country's largest collection of art and artefacts. Expect pottery, antique dolls houses, jewellery and more…
The Van Gogh Museum: Here you'll find over 700 examples of the Van Gogh's finest work. Best visited during late night opening on a Friday, when there's live music and a cocktail bar!
Foam: If photography is your thing, then head to the lesser-known Foam for modern exhibitions, talks and events.
EYE Film Institute (formerly Filmmuseum): Worth a visit just for the building alone! Reached via a free ferry service, the Film Institute's exhibits are always changing, from historic footage to retrospectives and animated films.
Jewish Historical Museum (Joods Historisch Museum): Set in four incredible old synagogues, the Jewish Historical Museum charts the religions journey in the Netherlands through the centuries.
Stedelijk Museum: Modern art fans will head straight to the Stedelijk Museum in Amsterdam's Museum Quarter. With it's shiny white, overhanging facade, it's hard to miss! Expect a whole range of art, from modern to contemporary and everything in between.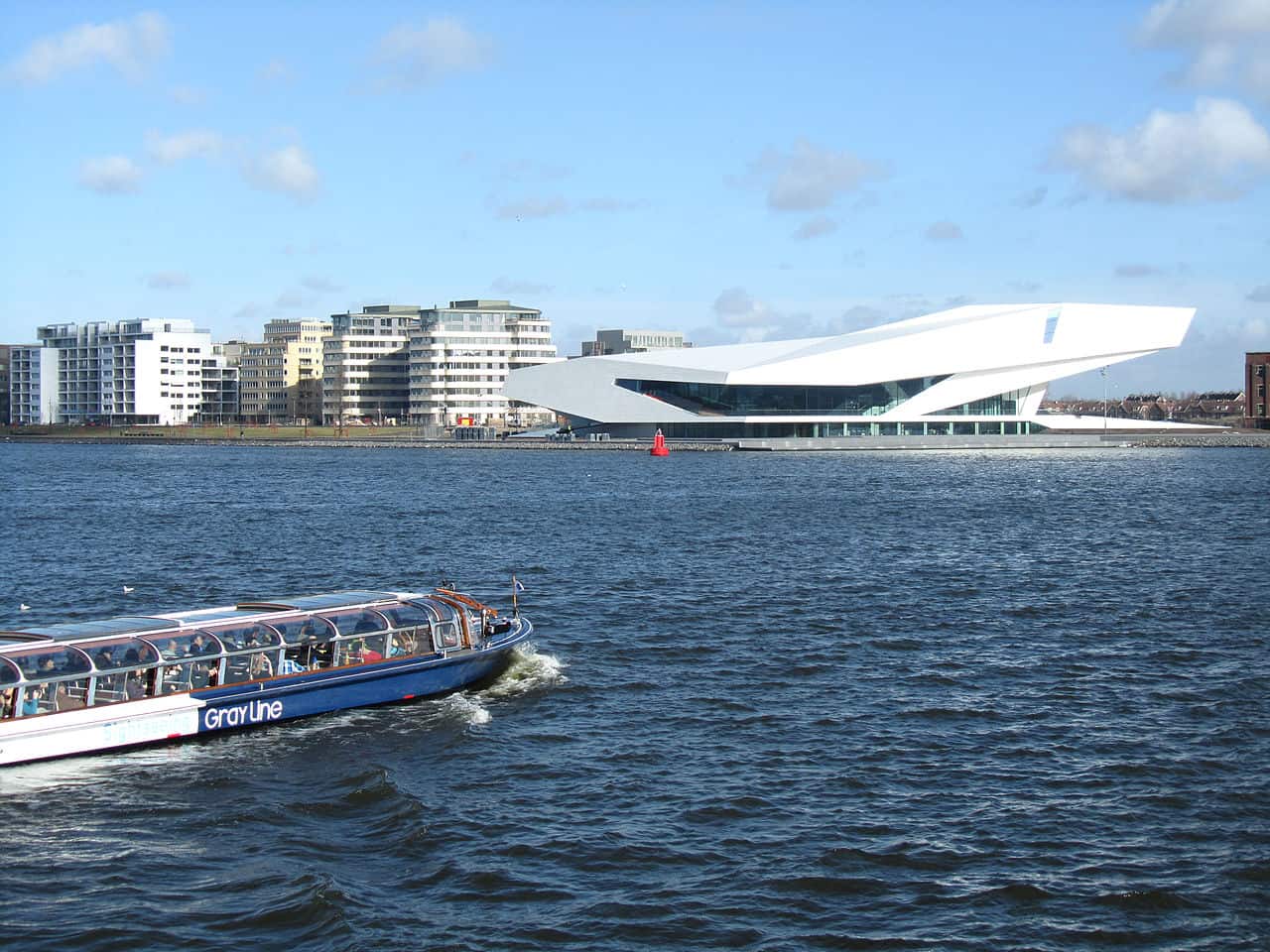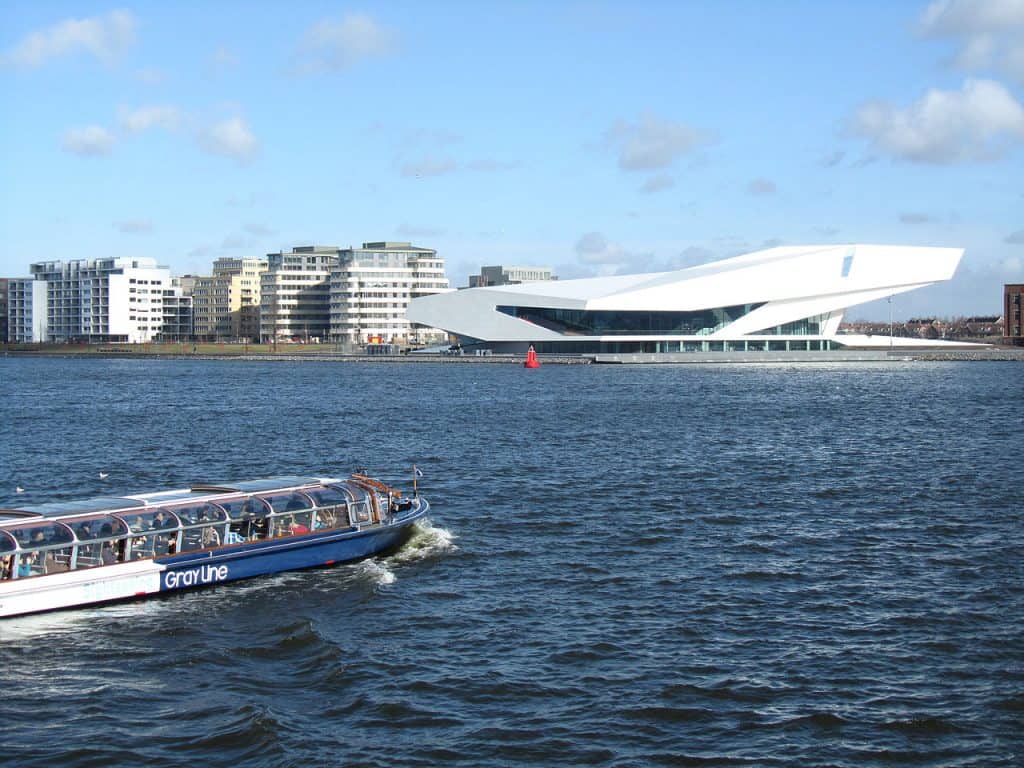 2. See Amsterdam's Tulips (Free)
You can barely move for tulips in Amsterdam. In all colours and all forms – from bulbs to fresh flowers, to everlasting wooden versions in every colour of the rainbow! While it may seem stereotypical, tulip mania is a real thing in the Netherlands and over 7 million tulip bulbs are planted in Amsterdam every single year!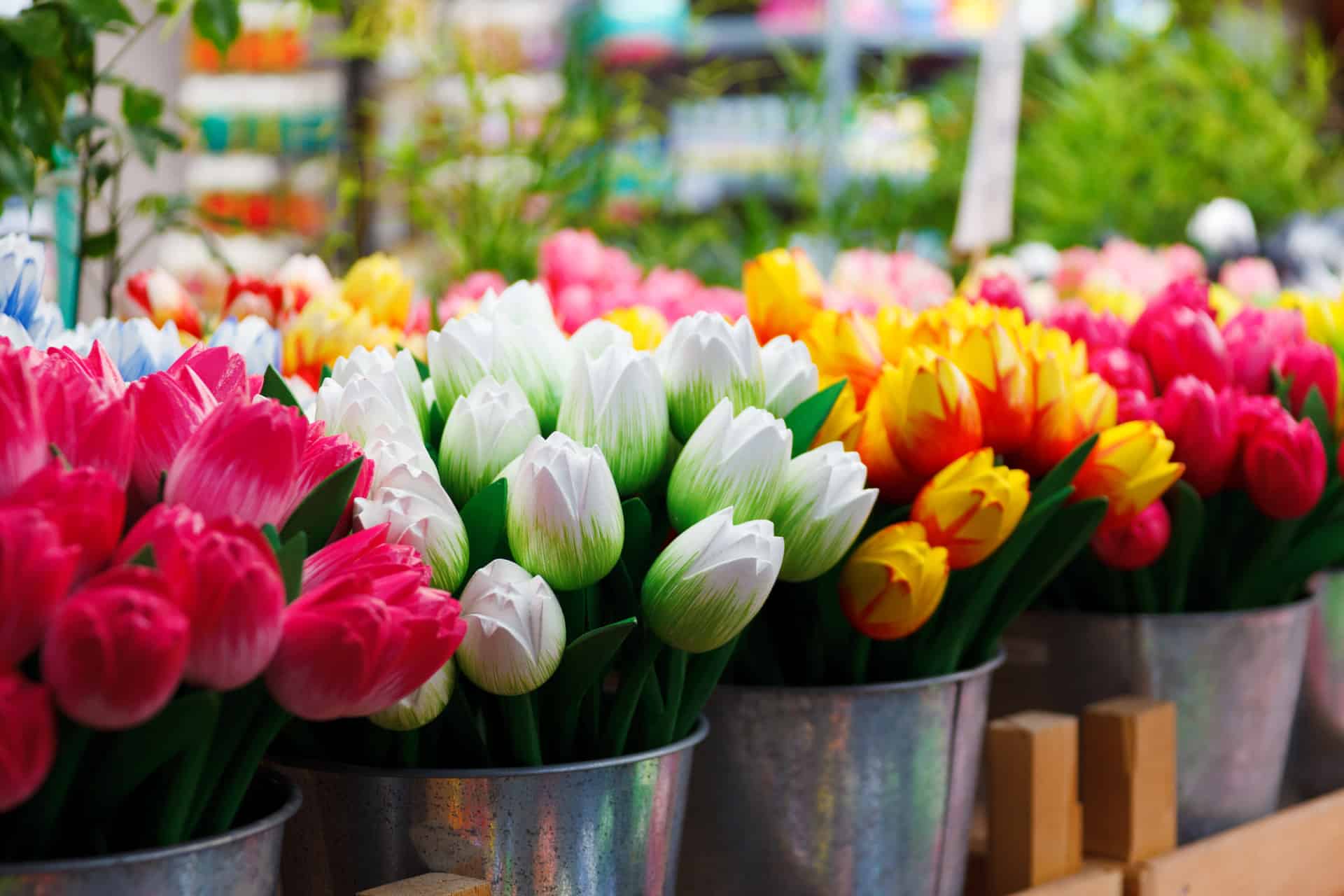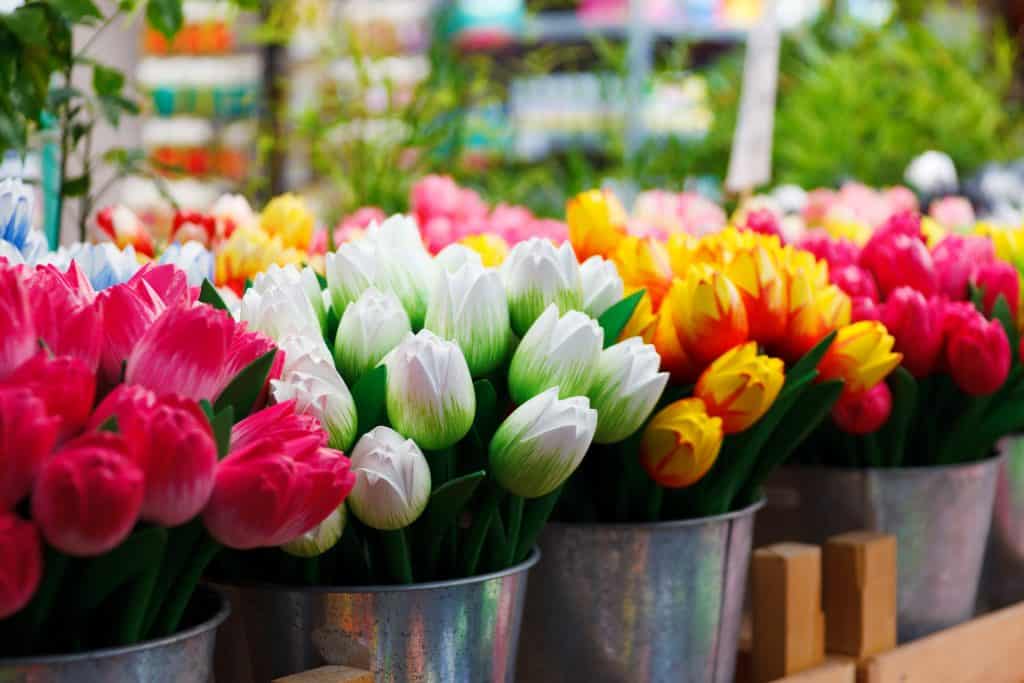 3. Visit Anne Frank House
Found on one of Amsterdam's picturesque canals is the Anne Frank House. Identified first by the huge queues, and second by its distinct facade, the house that hid Anne Frank from 1942-1944 is where she wrote her infamous diary. Get here early to be first in the queue, doors open at 9am but you'll need to buy a ticket online in advance.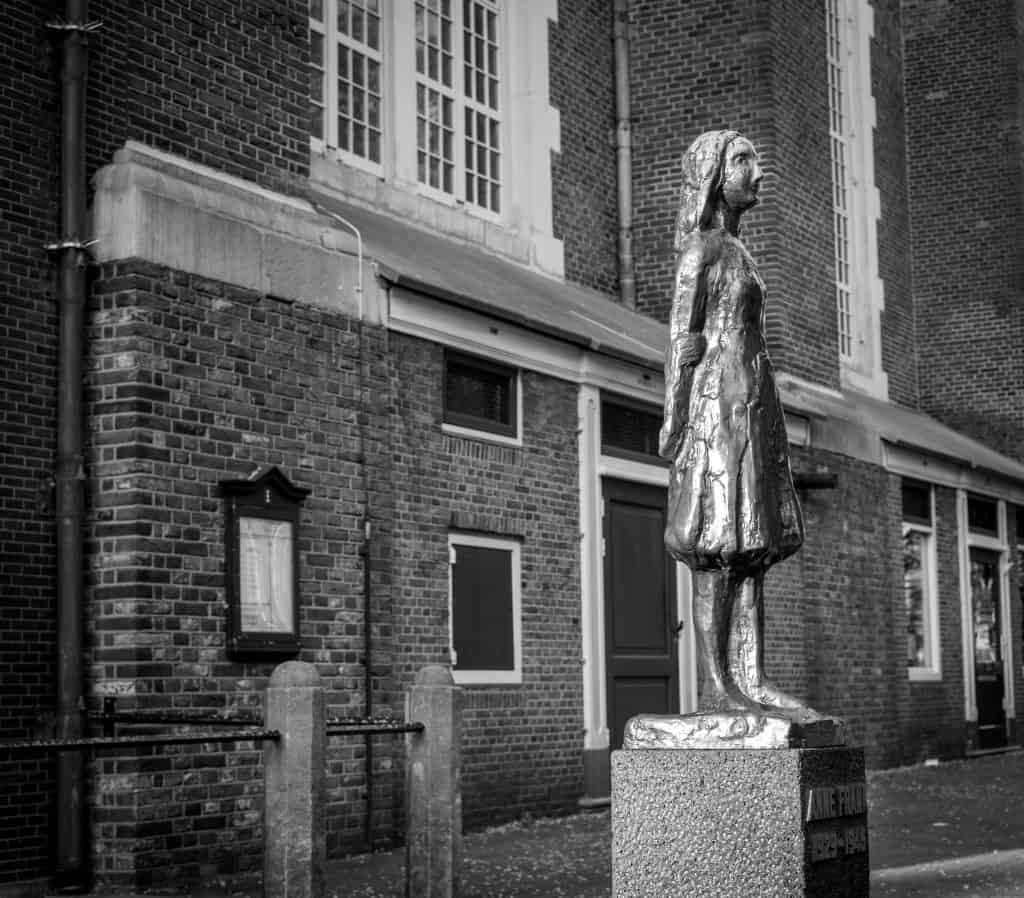 4. Picnic at Vondelpark (Free)
Vondelpark is Amsterdam's largest city park and is located just 2-3kms out of Amsterdam's city centre. It is a giant green leafy space full of cafes, canals, statues as well as an outdoor theatre stage. There are two bicycle lanes that run through the park so you can hire a bike and cycle through or spend the day walking leisurely through the lush greenery.
Pack a picnic, barbecue and a beer! In the summer months the park is packed full of like-minded people enjoying some food, drink and soaking up the sun. Throughout the summer months Vondelpark Outdoor Theatre put on free shows for the locals and tourists on Friday and Saturay nights, so check the calendar before you go!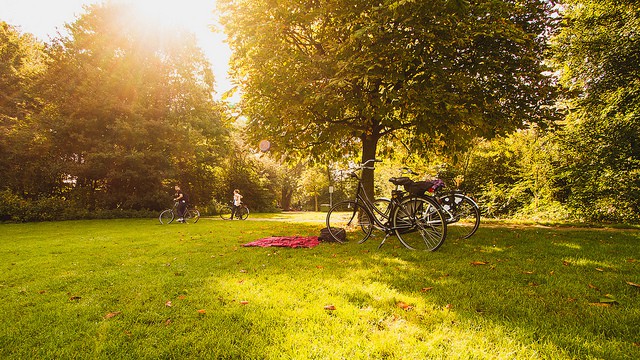 Vondelpark plays host to almost 10 million visitors every single year. But don't worry, with 47 hectares, there will still be plenty of space for you to spread out a picnic blanket, unpack your basket and enjoy lunch al fresco.
5. Eat Raw Herring
As the saying goes, when in Amsterdam… eat raw herring! You won't have to walk far to stumble across a stand or shop selling this local delicacy. The herrings are cured with salt, then served up with gherkins or finely chopped onion, and eaten with your fingers. Yes, you'll finally find a use for that hand sanitiser lurking at the bottom of your backpack once you've tucked into a plate of these!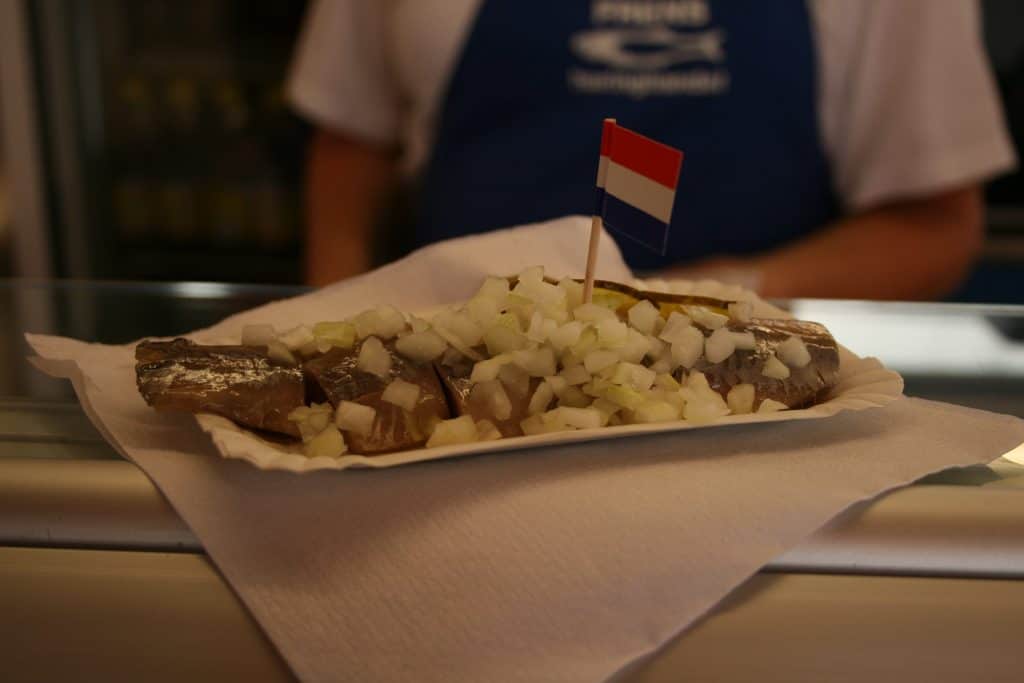 6. Ride Amsterdam's Canals
Did you know that Amsterdam's Canal Ring is a designated UNESCO World Heritage site? The canals in Amsterdam are hard not to miss as they flow throughout the city. Decorative flowers line the bridges which tie into the cities beauty. At night the bars and restaurants parade the edges of the canal. The glistening lights beam upon the water as the boats go up and down the canals. It's easy to lose an hour or two enjoying a bite to eat and a cold beer, watching the river in motion…
Canal trips are sold to tourists throughout the city; from one hour rides, to candlelit dinner trips or even a private boat, there's an option to suit every budget. You can even get a 'hop-on hop-off' pass from Canal Bus to allow you to explore Amsterdam at your leisure. Or, if you're on a budget or prefer to walk, you can spend hours strolling around Amsterdam's canal ring.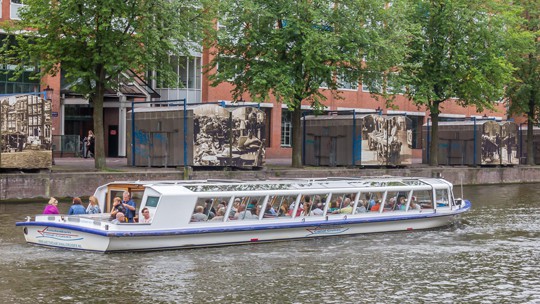 7. Take a Ferry Ride (Free)
If you feel like exploring beyond the Amsterdam city walls, did you know that you can simply hop on a ferry and sail to another part of the city… for free! Could it get any easier? All day and night there are free ferry rides that operate across the River IJ. The ferries are free for pedestrians, mopeds and bikes, you can even take your car on for a small fee. There are no tickets so you simply turn up, wait for the ferry, hop on and enjoy the ride.
These ferries are located behind the Amsterdam Centraal Station. They go between the station, Ijplien, Buiksloterweg and Westerdoksdijk, smaller towns that are crammed full of culture, great restaurants and fascinating events. The ferry rides are quick and frequent so you don't need to wait long for your trip across the river – get out and explore!
8. Sample Amsterdam's Cheese Shops (Free)
If you are wandering the streets of Amsterdam and feeling a bit peckish, why not pop into a local cheese shop and indulge in a free sample or two! These samples are usually very generous in size and some even come with a slice of bread! After a few shops and a few more testers, you will not only have filled that empty stomach but also experienced one of the Dutch's favourite foods!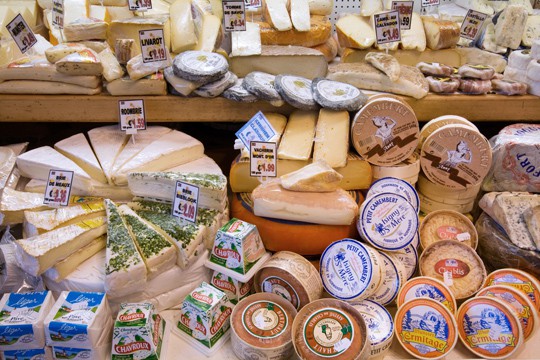 One of the best stores, Old Amsterdam Cheese, is based along the main high streets, Damrak Road. Another cheese hotspot is Leidstraat towards the East of Amsterdam, where you'll find a cheese shop behind almost every other door… Yum!
9. Take a Photo at The iAmsterdam Sign
The famous iAmsterdam letters are located outside Amsterdam's Rijksmuseum. Not only is it a popular tourist destination and a favourite photo backdrop amongst tourists, it has also become an iconic slogan for the people of Amsterdam.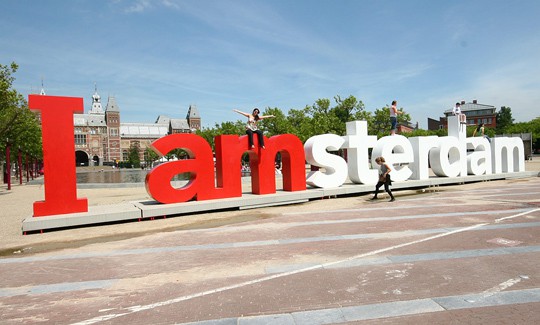 'iAmsterdam' means inclusion for the residents and the city. There are two more sets of letters – one found at the Amsterdam airport and the other set of letters move around the city. A must see freebie for frugal backpackers visiting the city as a great Insta shot costs you absolutely nothing!
10. People Watch at the Dam Square
Dam Square is located in the centre of Amsterdam city, just a couple of minutes walk from the central train station. The Royal Amsterdam palace sits behind the cobblestone square and lights up all throughout the night. In this square you will find cafes, restaurants kept alive by a constant stream of tourists and locals alike. The buildings that surround the square are picture perfect so make sure to get a couple snaps of the Dam Square in the day and also at night.
11. Attend a Free City Walking Tour
If you are new to the city and want to explore what Amsterdam has to offer, why not join the free walking tour that departs from the National Monument in Dam Square at 11.15am and 1.15pm each day. It's a great way to get your head around the city and find out where the best parts of Amsterdam are located, as well as meeting a group of new friends to go out with that evening! Whether you're travelling in a group or going solo, free walking tours are a great introduction to a new city, Amsterdam included.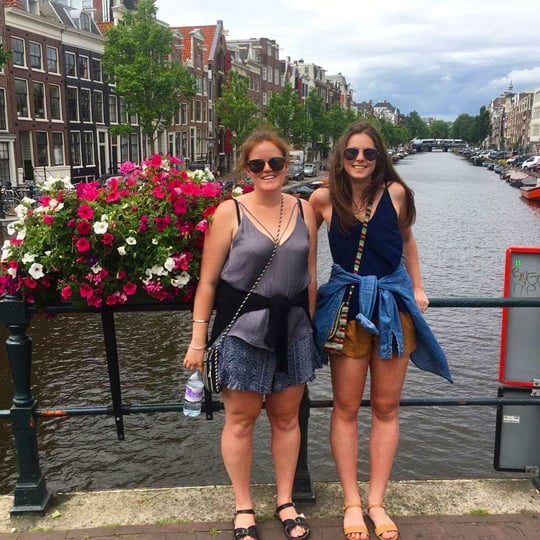 12. Relax at Begijnhorn Gardens
If you want to escape the hustle and bustle of Amsterdam's city centre, step into the Begijnhof Gardens. Here you will find a square of old century style homes that line a secret courtyard garden. While not as expansive as Vondelpark Park, Begijnhorn is a more tranquil environment, lesser known by the tourists. It's an ideal place to read a book or just to sit and relax…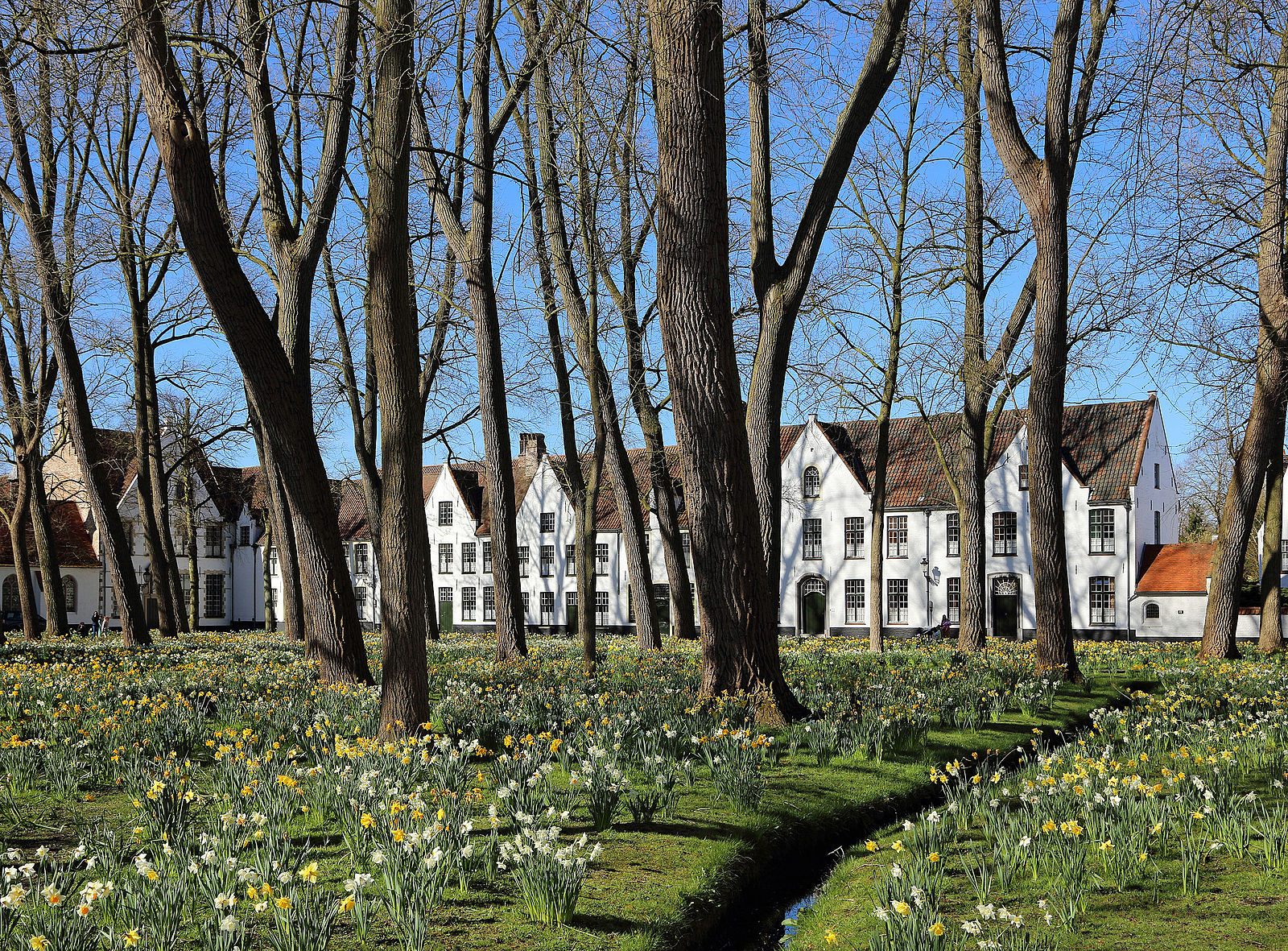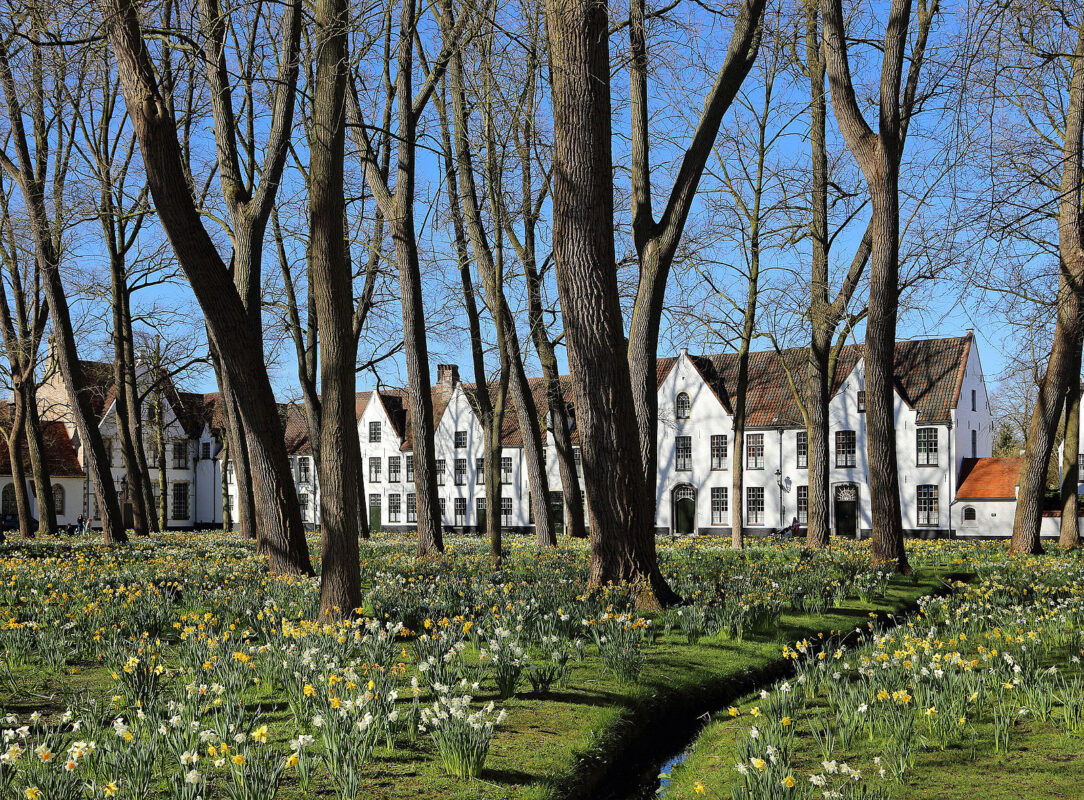 13. Pop in the Civic Guards Gallery
The Civic Guards Gallery, sometimes known as the Schuttersgalerij Museum can be found just behind the Begijnhof square. The gallery is free to the public and displays old portraits of wealthy Amsterdam citizens. These wealthy citizens all belonged to the city guard, a group of people who would essentially guard the city, but also socialise and discuss other important national matters. If you are in the area of Begijnhof, then it's an easy free activity to cross off your Amsterdam list!
14. See Bloemenmarkt Floating Flower Market
Feeling like stopping and smelling the roses with a totally unique experience? The Bloemenmarkt is a floating flower market located on the Singel Canal. This unique market not only sells flowers but they also sell bulbs and other gardening needs! Even if gardening isn't your cup of tea, the Bloemenmarkt is definitely worth a visit – after all, it's the World's only floating flower market.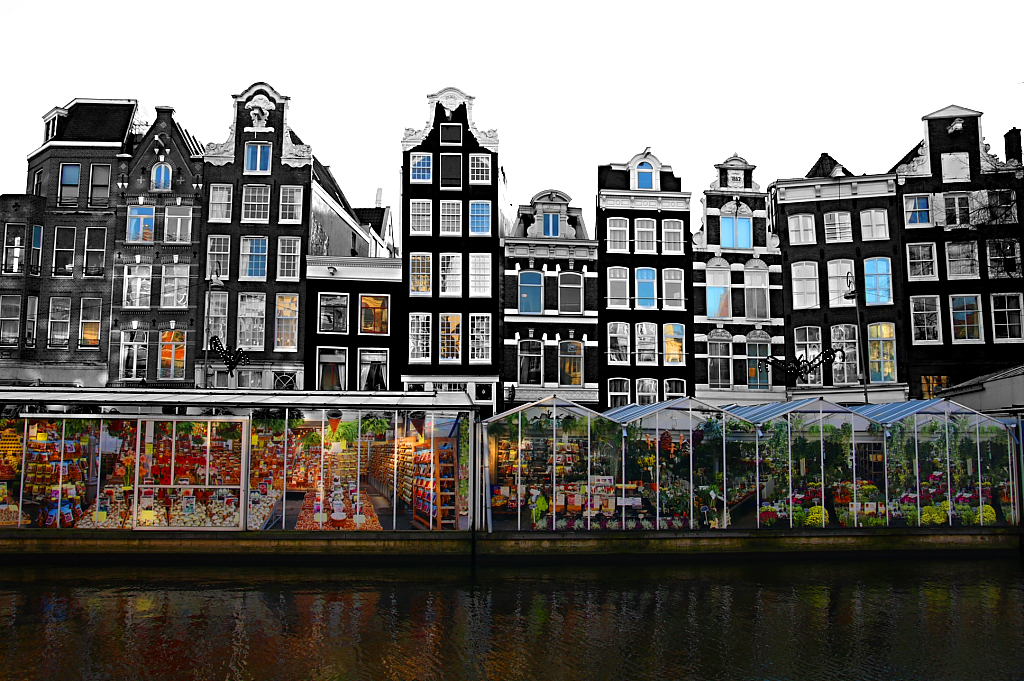 What are some of your favourite sights and sounds in Amsterdam?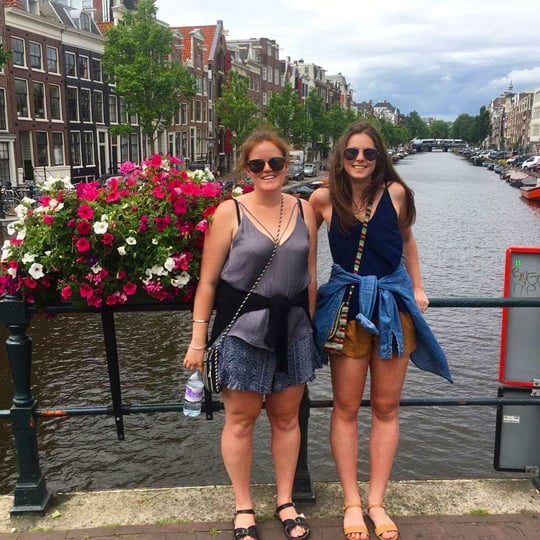 This article was written by Kiwi graduate Laura Bushby, who is currently running away from adulthood by backpacking her way around Europe! She writes honest and light hearted travel posts on her blog, Mingas on Tour.