The Costa Blanca is a tourist hotspot in Spain spanning a whopping 200 km across the southeast coast. It's a place filled from end to end with historical sites, stunning beaches and adventure hikes.
Although popular, it's still largely untouched by the backpacker scene. Tarred by TV shows like Benidorm, the Costa Blanca has long been somewhere that has been written off by backpackers for lack of authenticity. Don't let this put you off though – Spanish culture can be found everywhere if you know where to look!
Spanning such a large area, it may seem complicated to backpack the Costa Blanca, but once you know where the hubs are, it is easy enough to navigate. Buckle up as I take you through everything you need to know to start planning your trip through this beautiful part of Spain.
---
Costa Blanca Map and Resources
Language: Spanish
Currency: Euro
Capital City: Alicante
Population: 1.5 million
Perfect for: Hiking fans, party animals, beach bums
---
Best Time to Visit the Costa Blanca
The best time to visit the Costa Blanca is on either side of the peak summer months. The shoulder season as it is known falls between April-June and September-October.
Spain, and Western Europe in general, can be chaotic from the end of July and throughout August due to school summer holidays. During this time, it gets extremely hot and busy. As a backpacker looking to spend less, you should stay away until the crowds disperse!
---
Where to Stay in the Costa Blanca
When you are thinking about where to stay in the Costa Blanca, I would first recommend Alicante. Alicante is the central point, and the city is home to most hostels and the main airport. However, you will also find hostels in Benidorm, Murcia and Calpe.
Basing yourself in Alicante is the perfect way to meet people, especially if you are travelling solo through Europe.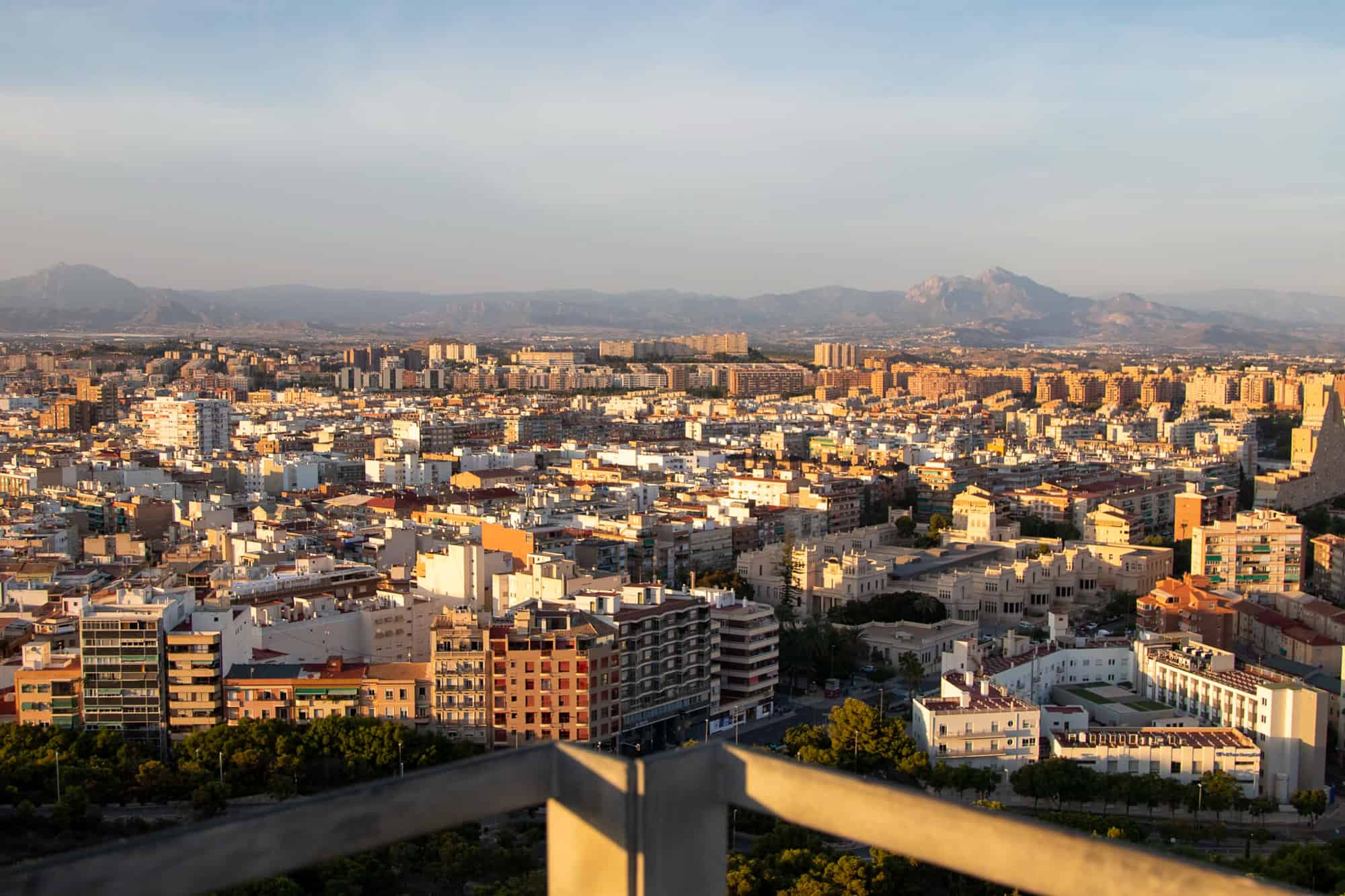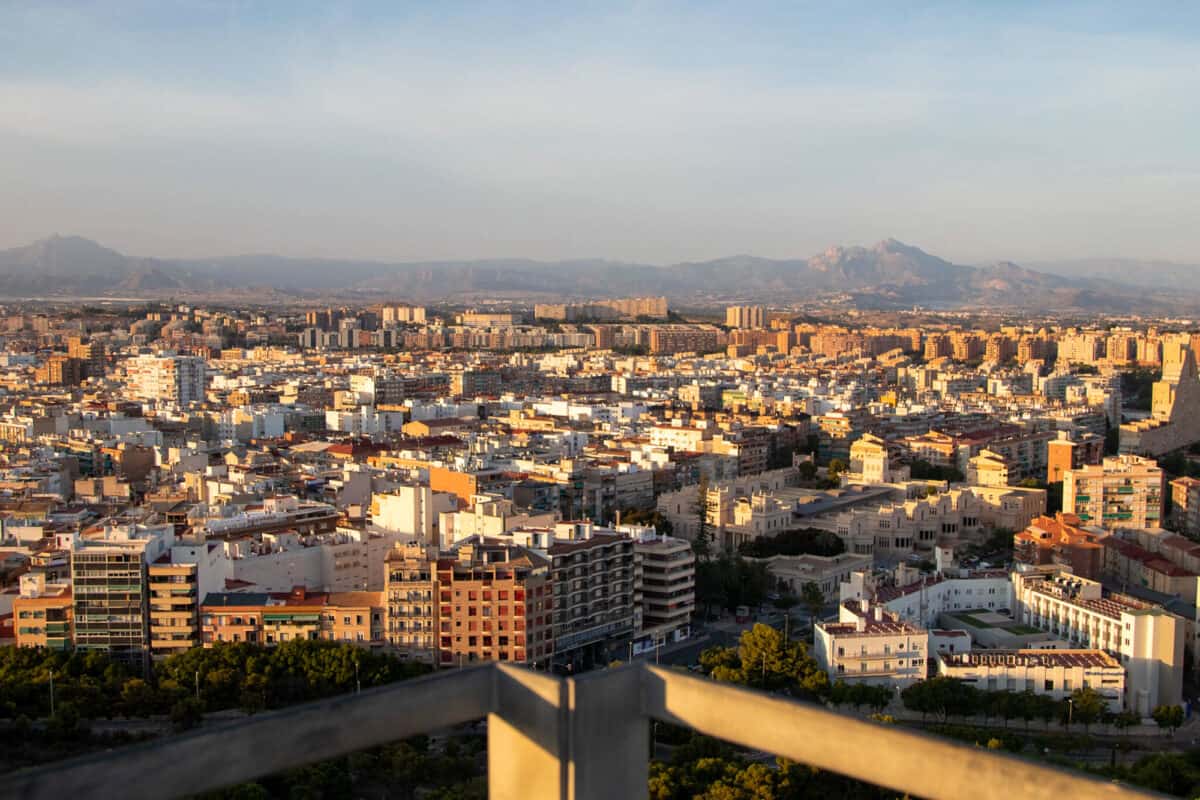 Best Hostels in the Costa Blanca
Disclosure: Some links on this page are affiliate links. We always write our articles before checking if affiliate links are available.
The Market Hostel is the highest-rated hostel in the area on Hostelworld. Guests rave about its cleanliness, friendly staff and superb location, only a short walk from Santa Barbara castle and the town centre.
Olé Backpackers Hostel, Alicante
Olé Backpackers Hostel is another great option, known for the social side of things. They host pub crawls, Netflix nights and walking tours for all guests. You are sure to find some travel buddies if you stay here.
Hostel Benidorm Beach, Benidorm
Away from Alicante, on the other side of the Costa Blanca, is Hostel Benidorm Beach. This hostel is only a two-minute walk to the beach and the ideal place to rest your head after experiencing both the weird and wonderful resort of Benidorm.
---
Top 10 Things to Do in the Costa Blanca
1. Visit Santa Barbara Castle
As you will no doubt be starting in Alicante, let's start with Santa Barbara Castle. This fortification dates back thousands of years and sits high above its surroundings. The ruins are now open to the public.
Santa Barbara Castle is a great place to take in epic 360 views of both the city and beach below. As a result, it is one of the best places to watch the sunset in Alicante. And guess what? It is free! This castle is a must-do trip to understand some of Spain's history.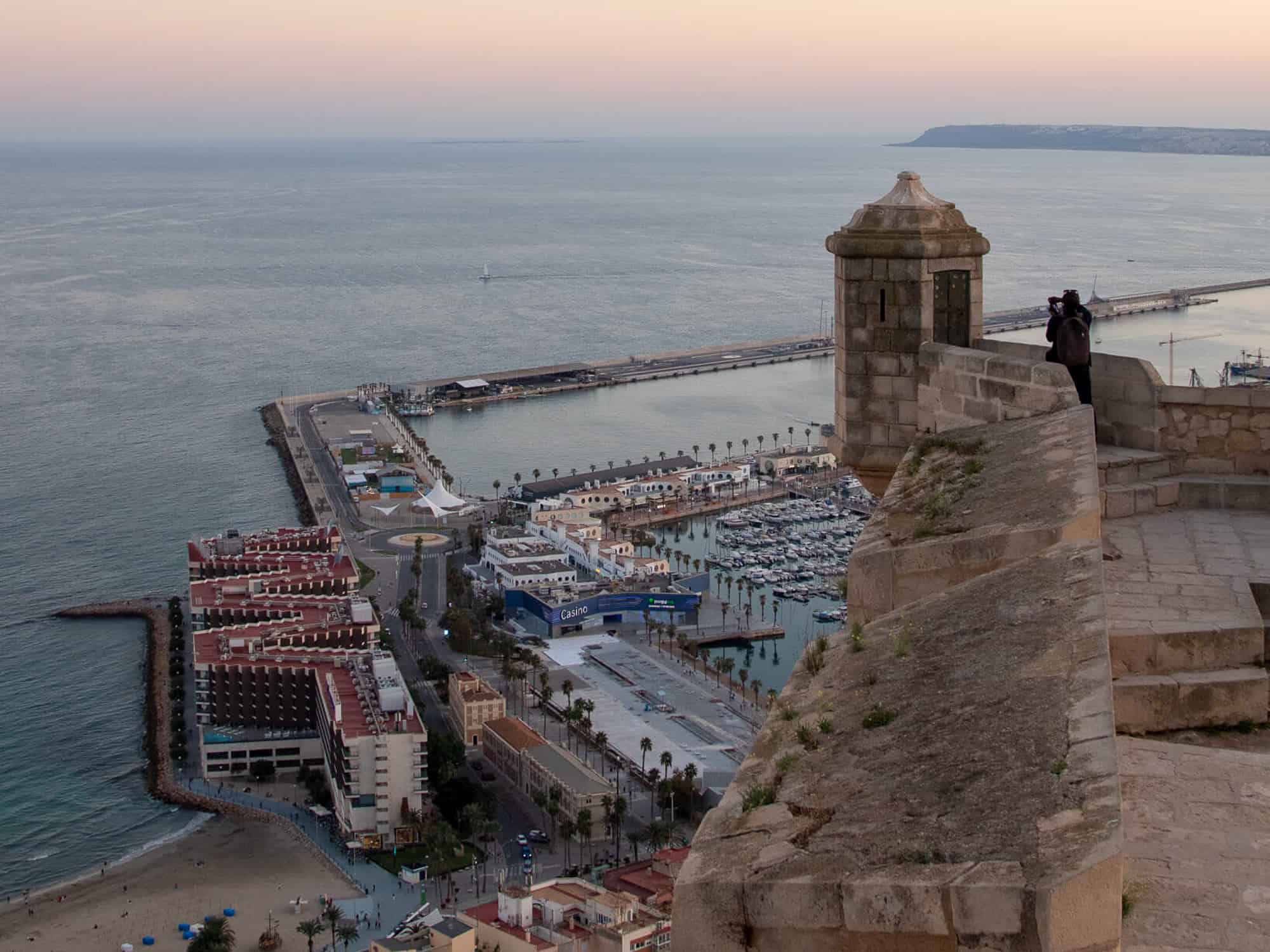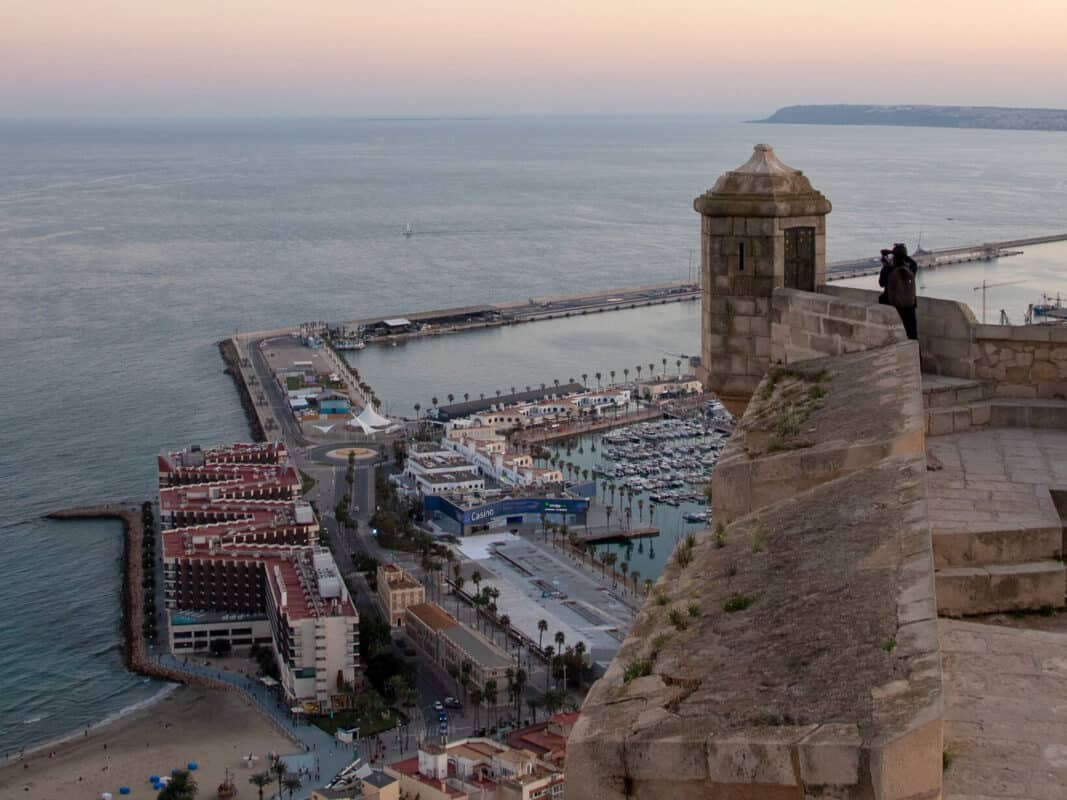 2. Stroll Around the Old Towns
European streets just hit differently, don't they? There is something really soothing about walking the streets of the old towns. These tight streets have a rustic feel, like something out of a postcard. Sit and relax as you order your coffee 'cafe con leche, por favor' and watch the world go by.
Don't miss the old towns in Alicante, Murcia, Benidorm or some of the coastal towns like El Campello and Torrevieja.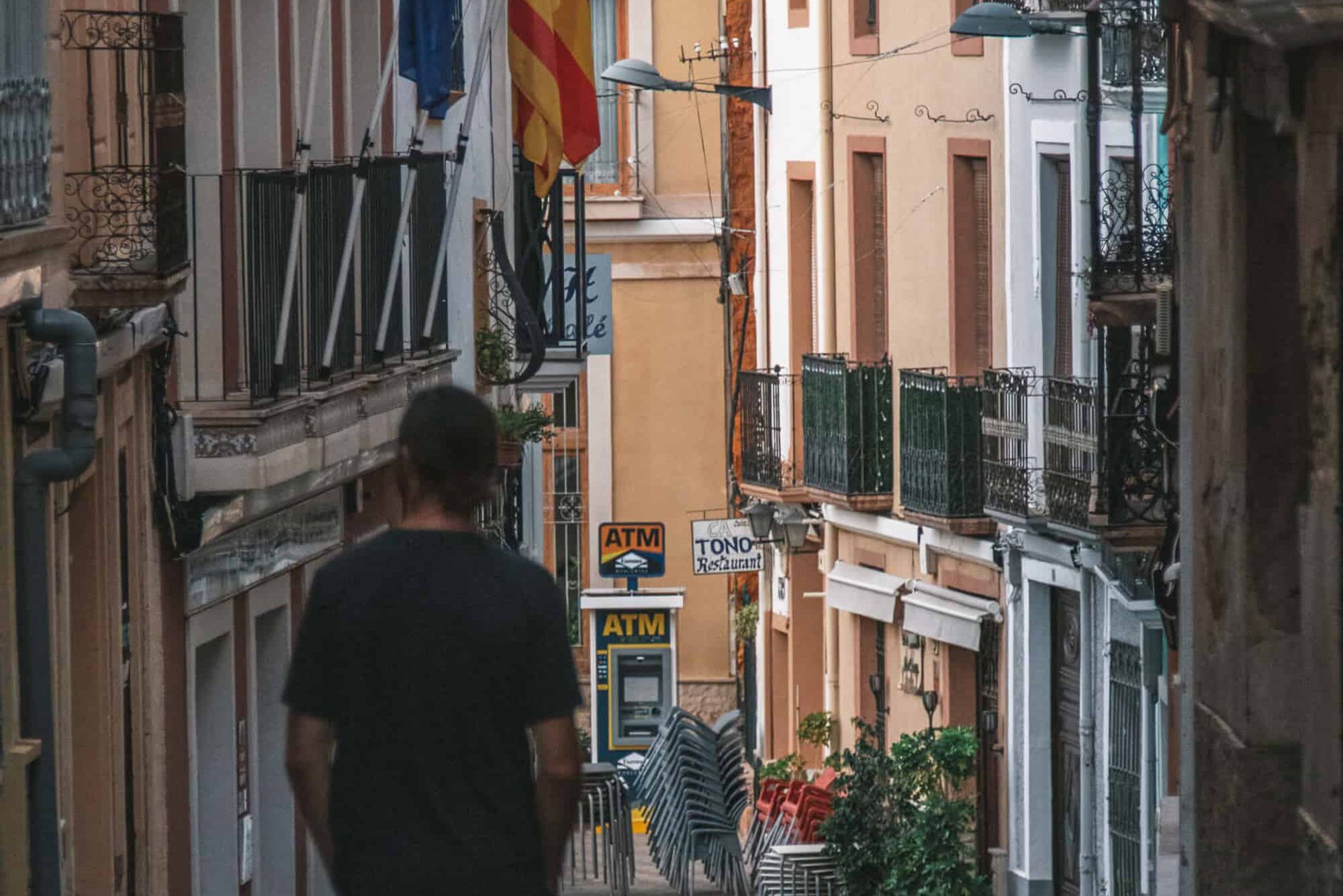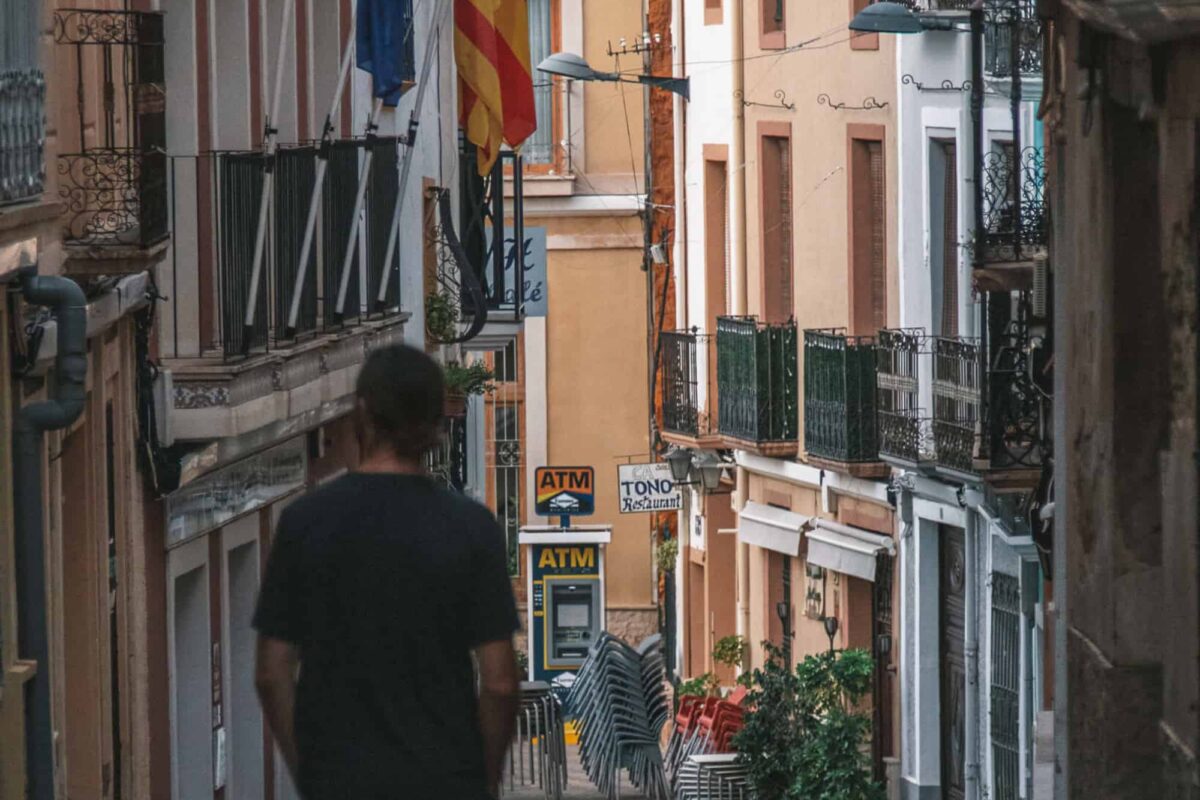 3. See the Colourful Houses of Villajoyosa
One coastal town that sits on the tram route from Alicante to Benidorm is Villajoyosa, which translates to 'joyful town'. This small and stunningly authentic Spanish town is famous for its colourful houses.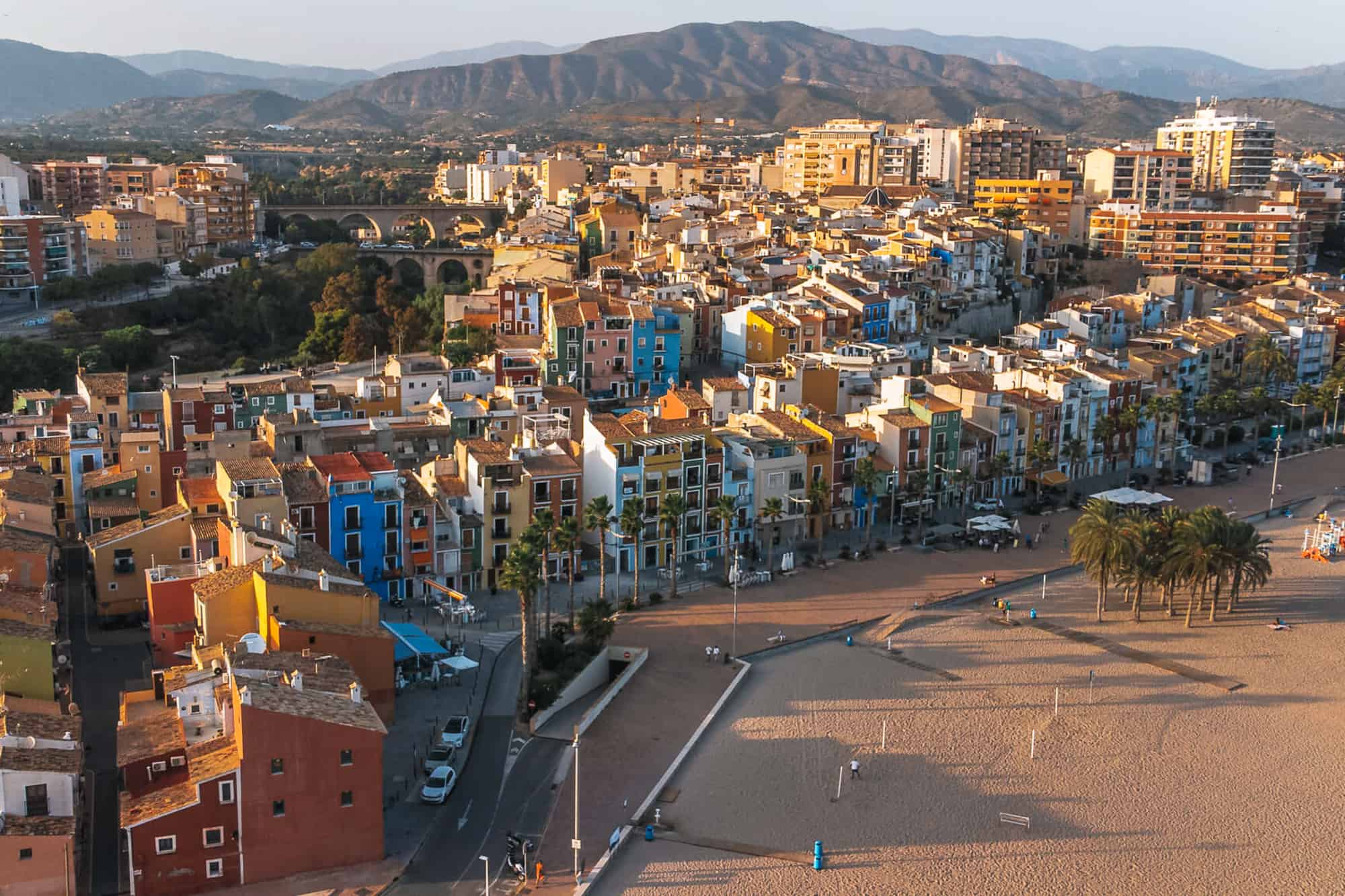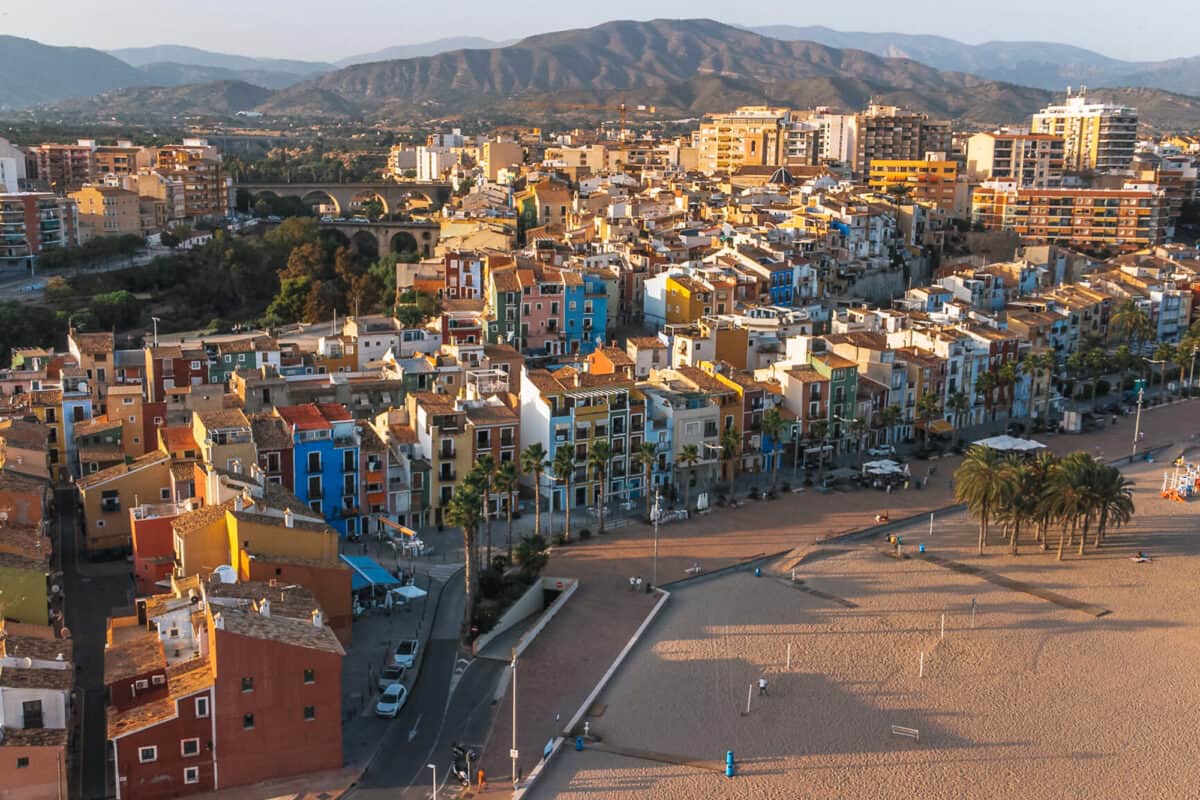 4. Visit the Cuevas Del Canelobre
The Cuevas Del Canelobre is a karst cave located just outside the municipality of Busot. Situated in the mountain Cabezon de Oro, you can also pair a visit to the cave with the climb to the top! Cuevas del Canelobre is one of the most spectacular caves in the whole of Spain, making this attraction very popular.
Tours run every 50 minutes at a cost of around €8 per adult. From here, you can also head to Busot.
5. Hike the Parc Natural del Penyal d'Ifac
Parc Natural Del Penyal d'Ifac is a national park in the area of Calpe. It is home to arguably the most scenic hike in the whole of the Costa Blanca.
A two to three-hour round trip, the hike is not too challenging but does include some sketchy crossings along the way. Despite this, the views are outstanding, this is one hike that should definitely be on your Costa Blanca itinerary!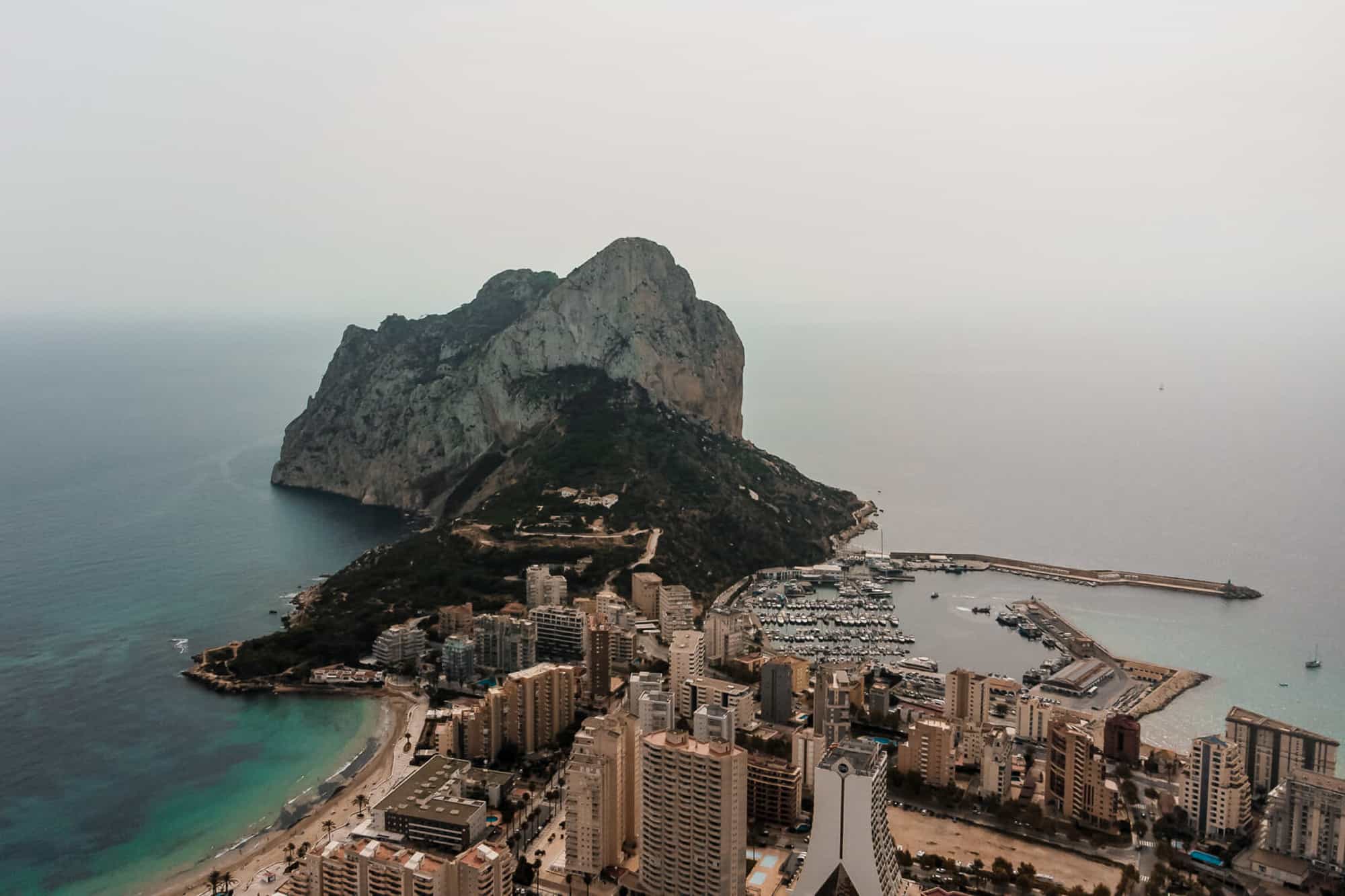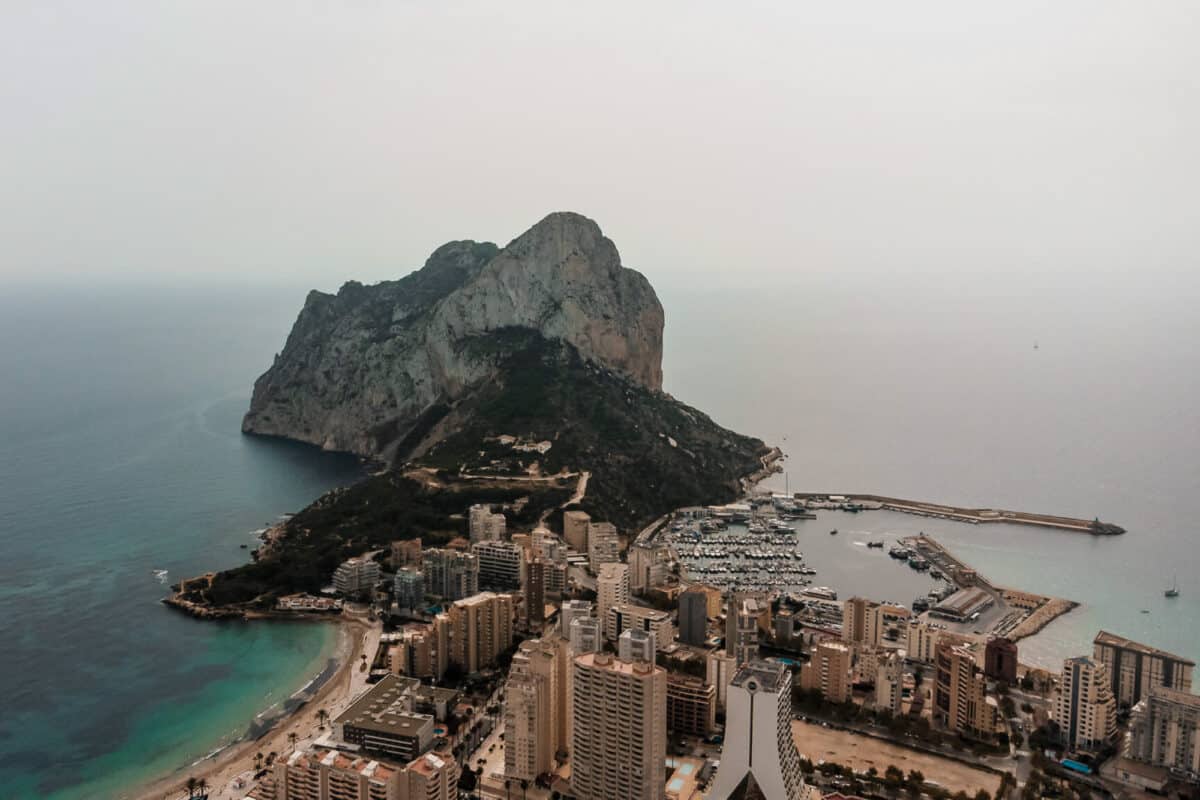 6. Explore Guadalest
The town of Guadalest (known locally as El Castell De Guadalest) brings a historical element to the Spanish coastline. Known for its cobbled streets and castle, it is a tourist hub, but its beauty still remains.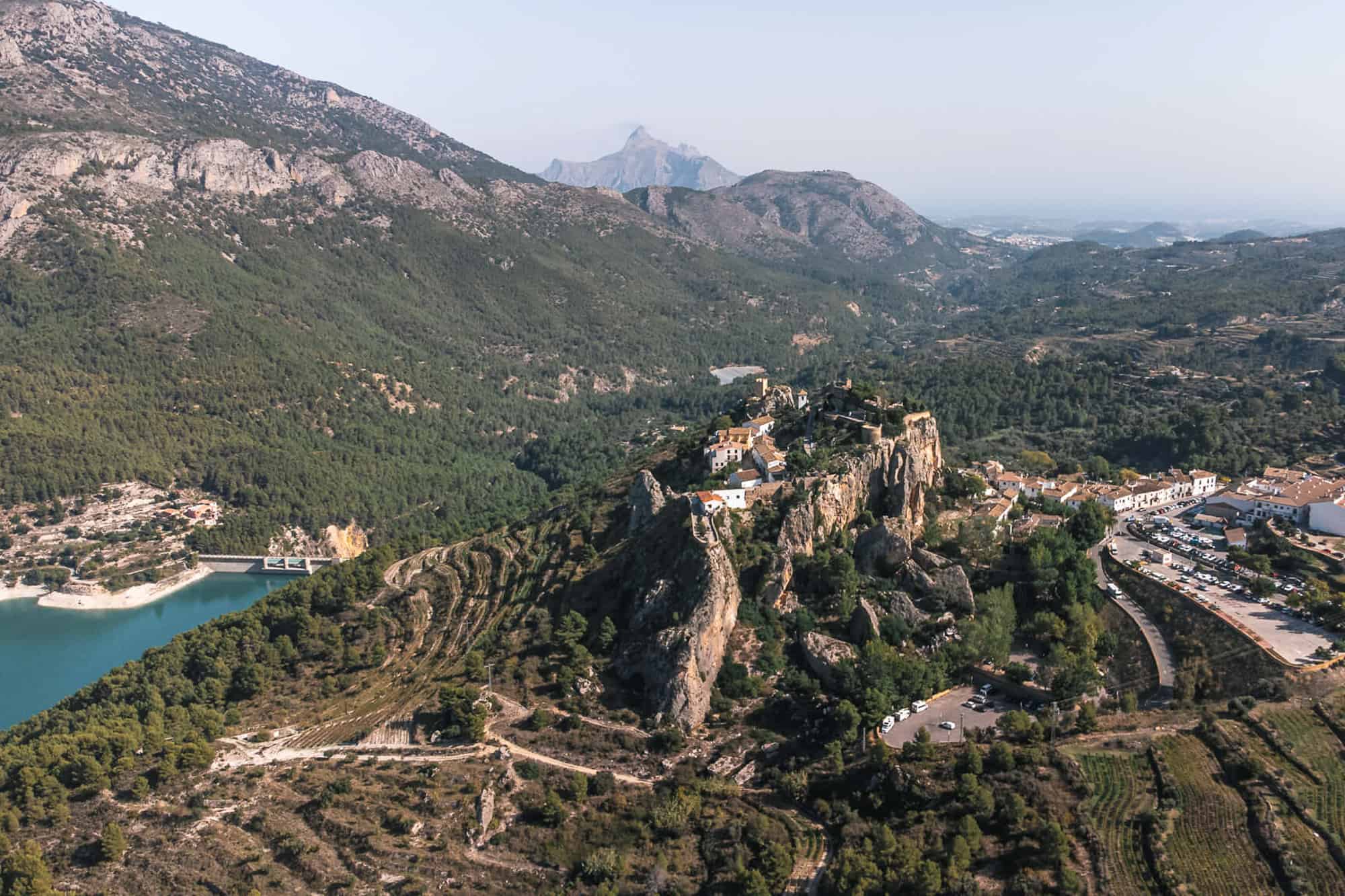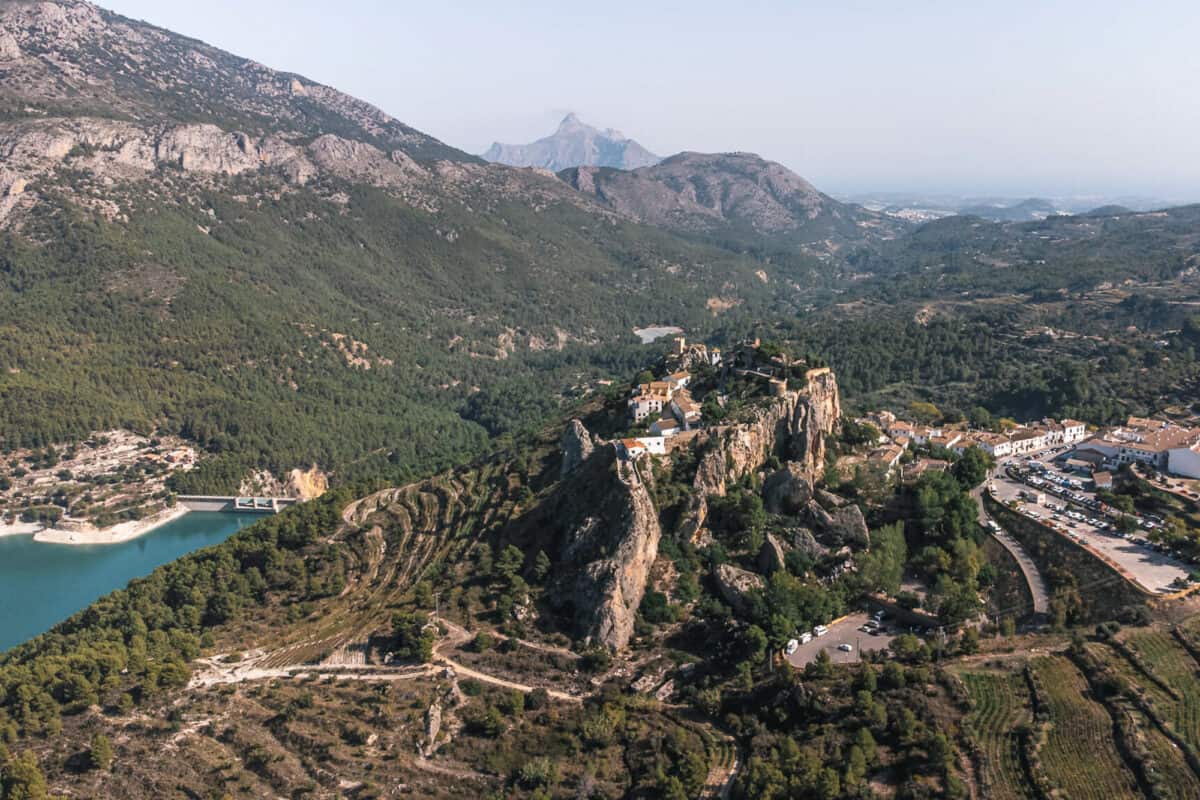 7. Have a Dip in Las Fuentes Del Algar
Don't miss the opportunity to cool off from the Spanish sun in the nature reserve of Las Fuentes Del Algar. Also known as 'Fonts de l'Algar', this picturesque nature reserve is home to a range of waterfalls. There is a trail which follows the river and passes around swimming holes for everybody to enjoy. It really does demonstrate the amazing contrast of what the Costa Blanca has to offer!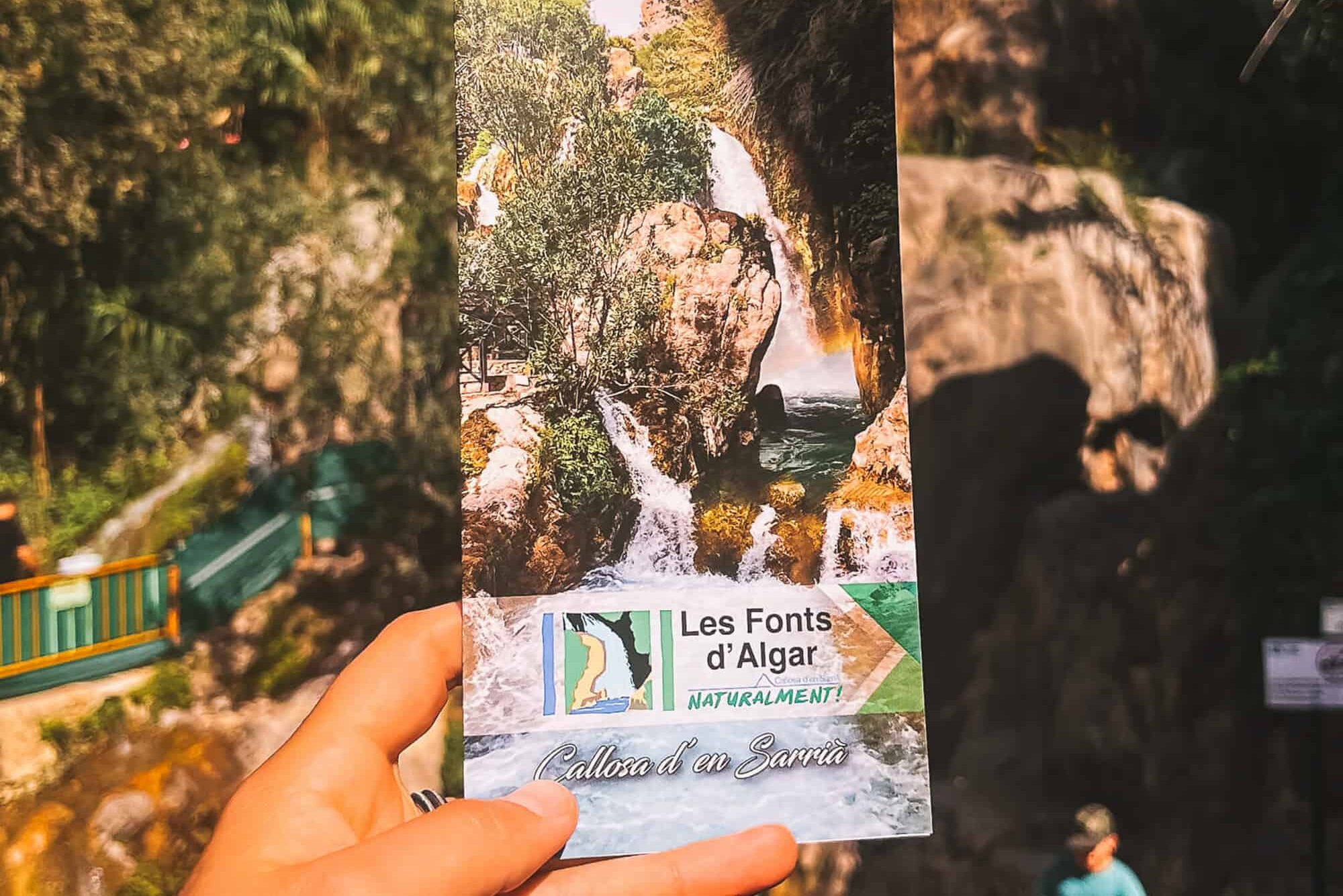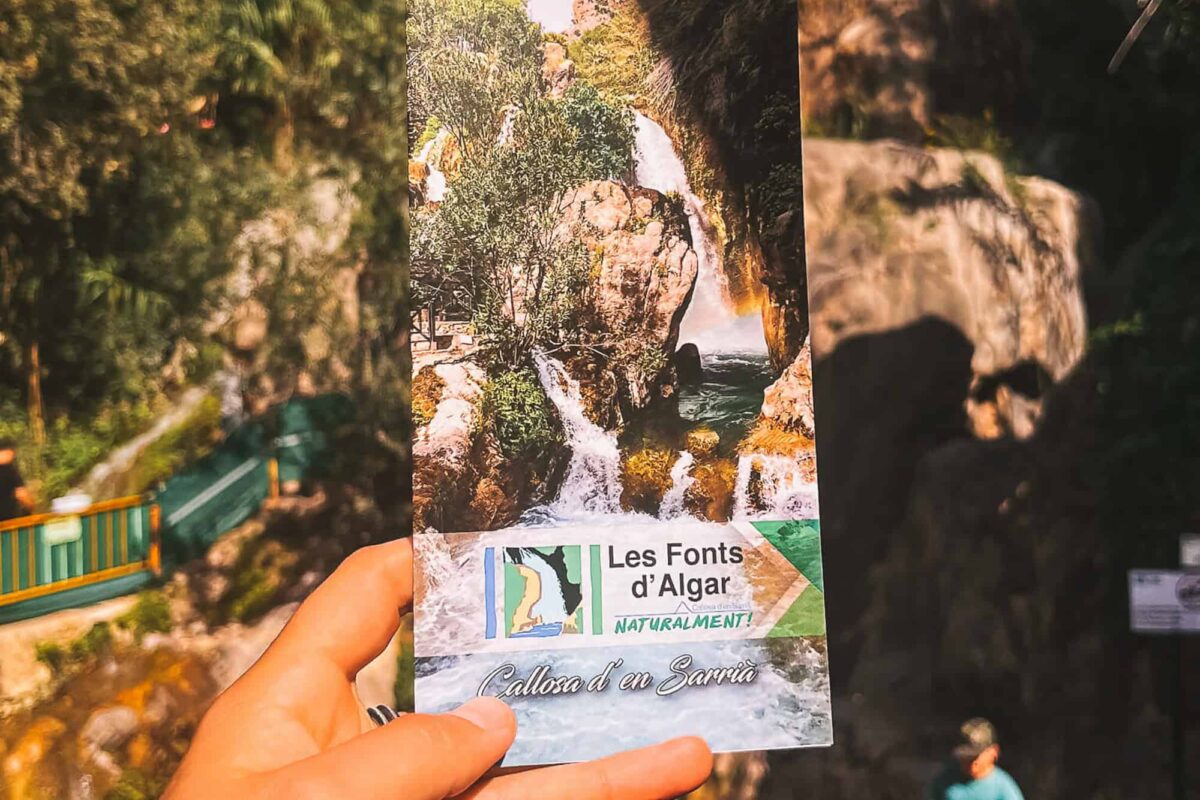 8. Enjoy a Beach Day
You will never be short of a beach to relax on when you're in the Costa Blanca. In fact, you could try a new one for every day that you spend along the coast!
Platja del Postiguet has Santa Barbara Castle in the background and Playa de San Juan boasts is a long stretch of white sand and azure waters – perfect for a sunrise walk in the morning! If you're heading to the north, make sure to check out Playa La Granadell too.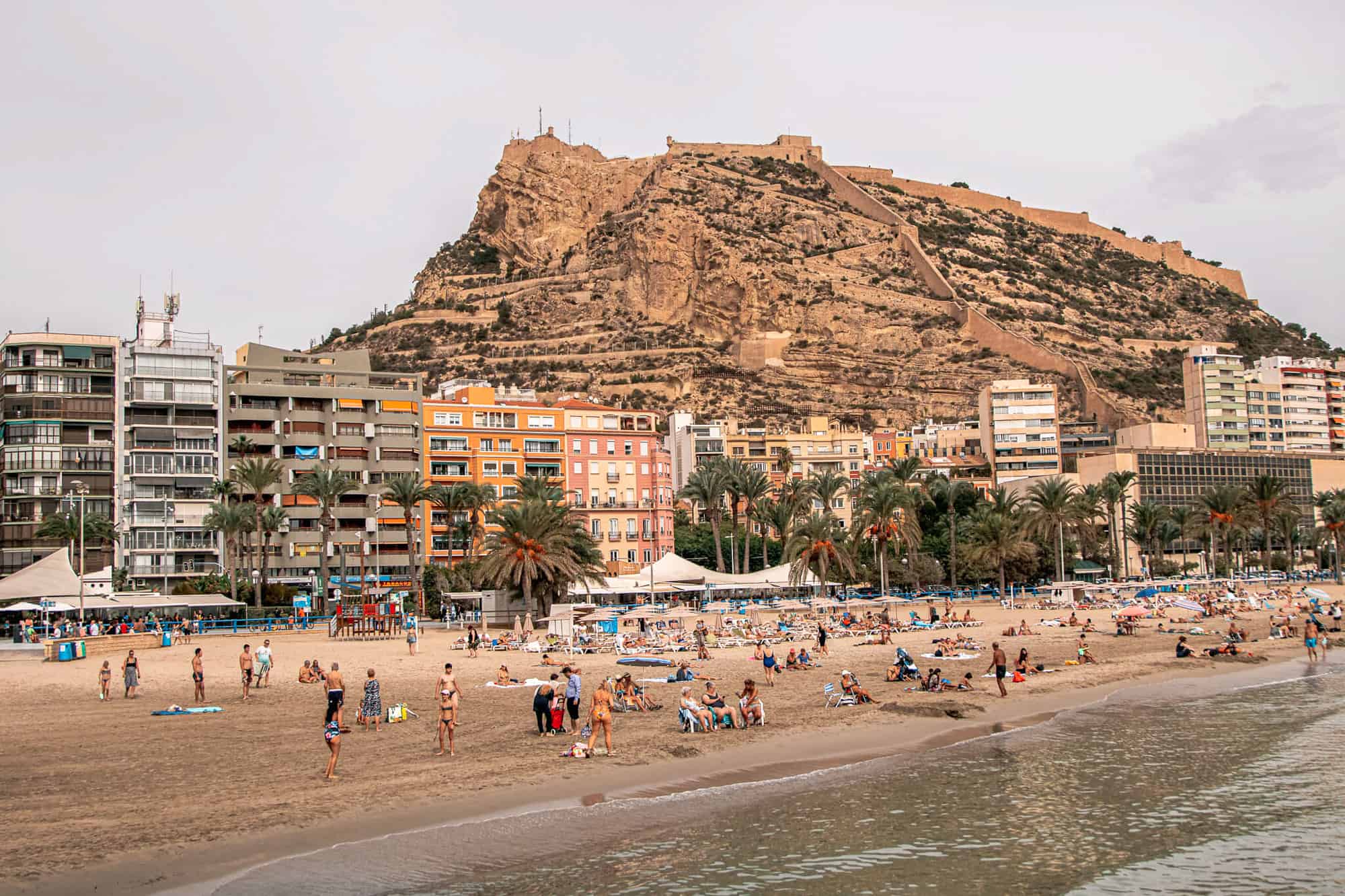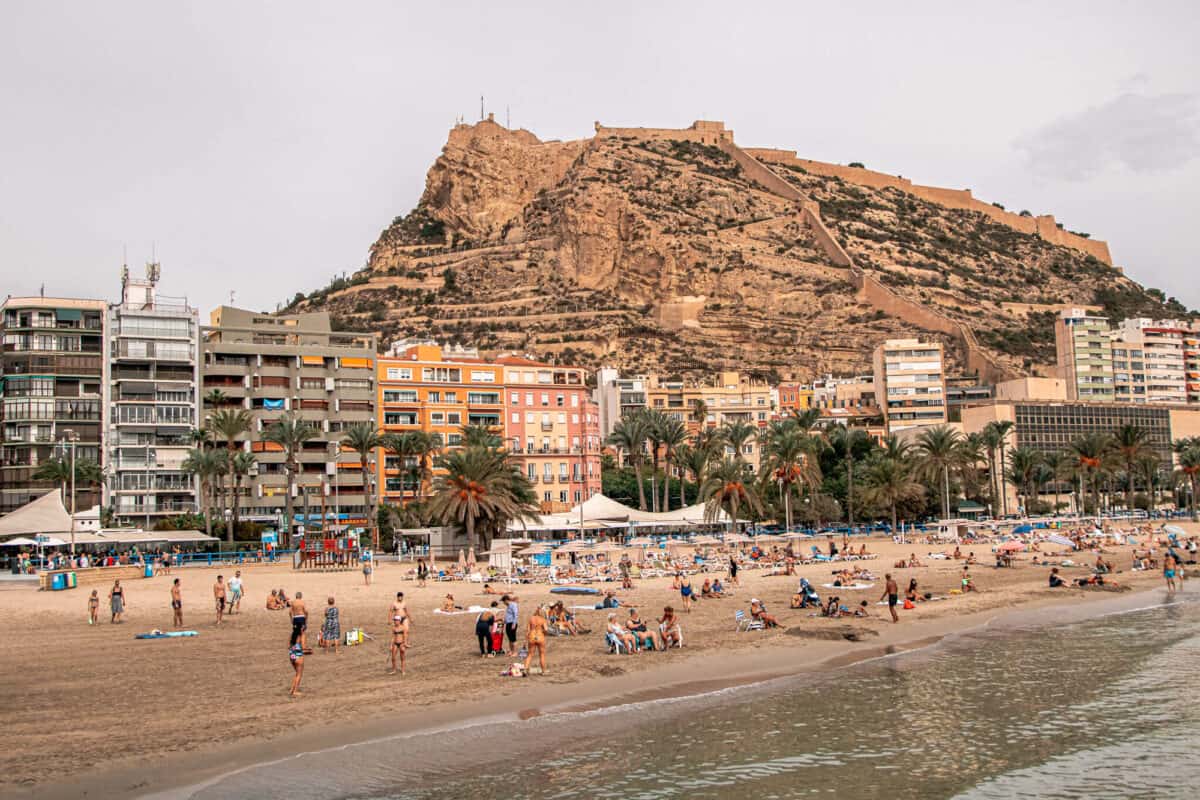 9. Experience the Thrill of a Themepark or Waterpark
More of an adventure seeker? Then maybe this will be for you! Terra Mitica is Benidorm's biggest theme park, located on a site that was almost home to the Euro Disney franchise before they set up in Paris!
For waterparks, you are spoilt for choice, with Aqualandia and Aqua Natura being the two most popular options.
10. Have a Night Out in Benidorm
It is no secret that backpackers enjoy a night out. The crazier, the better, no? You will have no doubt heard many a rumour about Benidorm and maybe you have even watched the series… 
I would love to tell you it is not as 'bad' as it seems, but I would be lying! However, that is what makes this cheesy resort town so fun. It's definitely something that needs to be on your bucket list when you visit the Costa Blanca!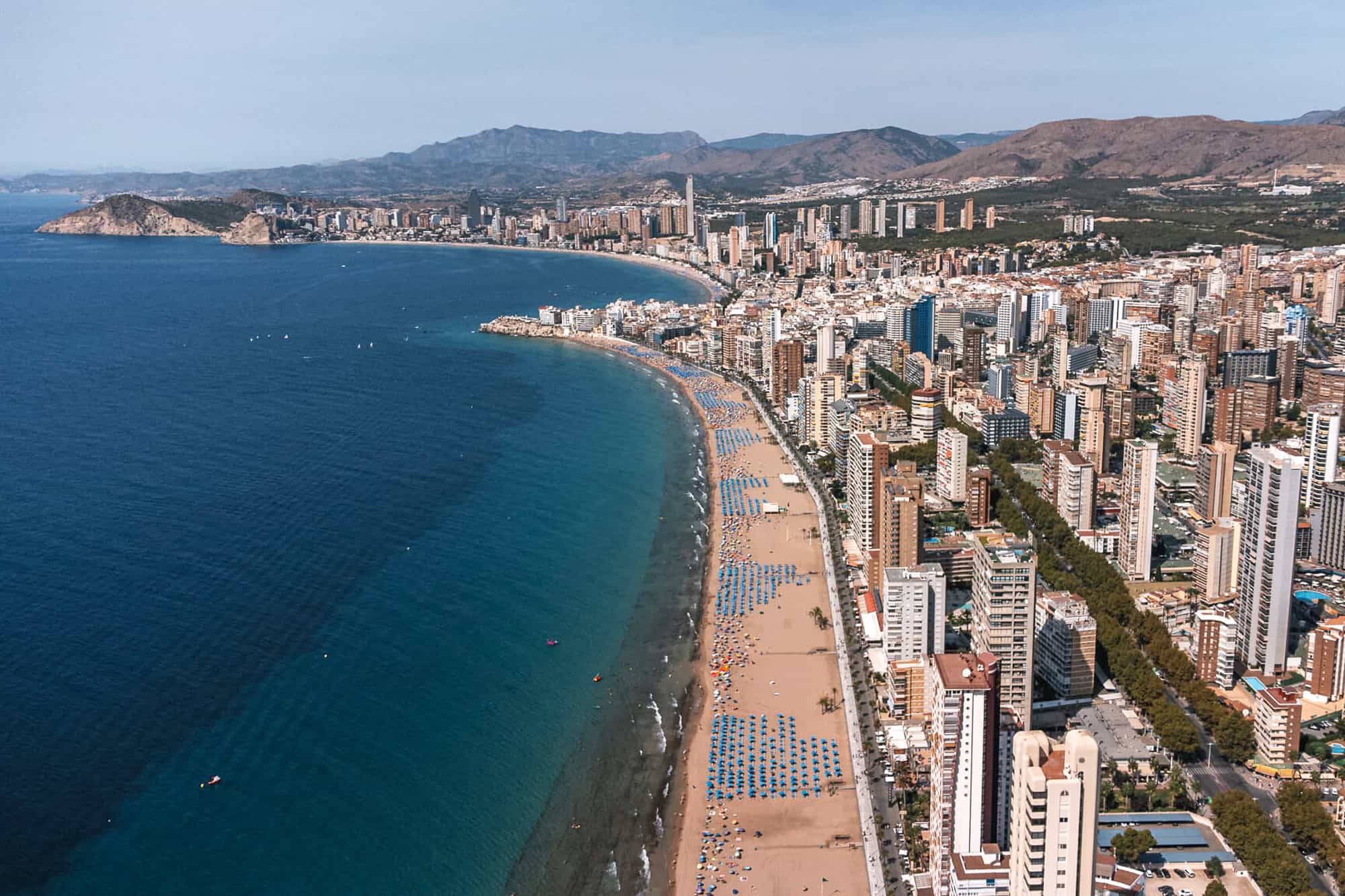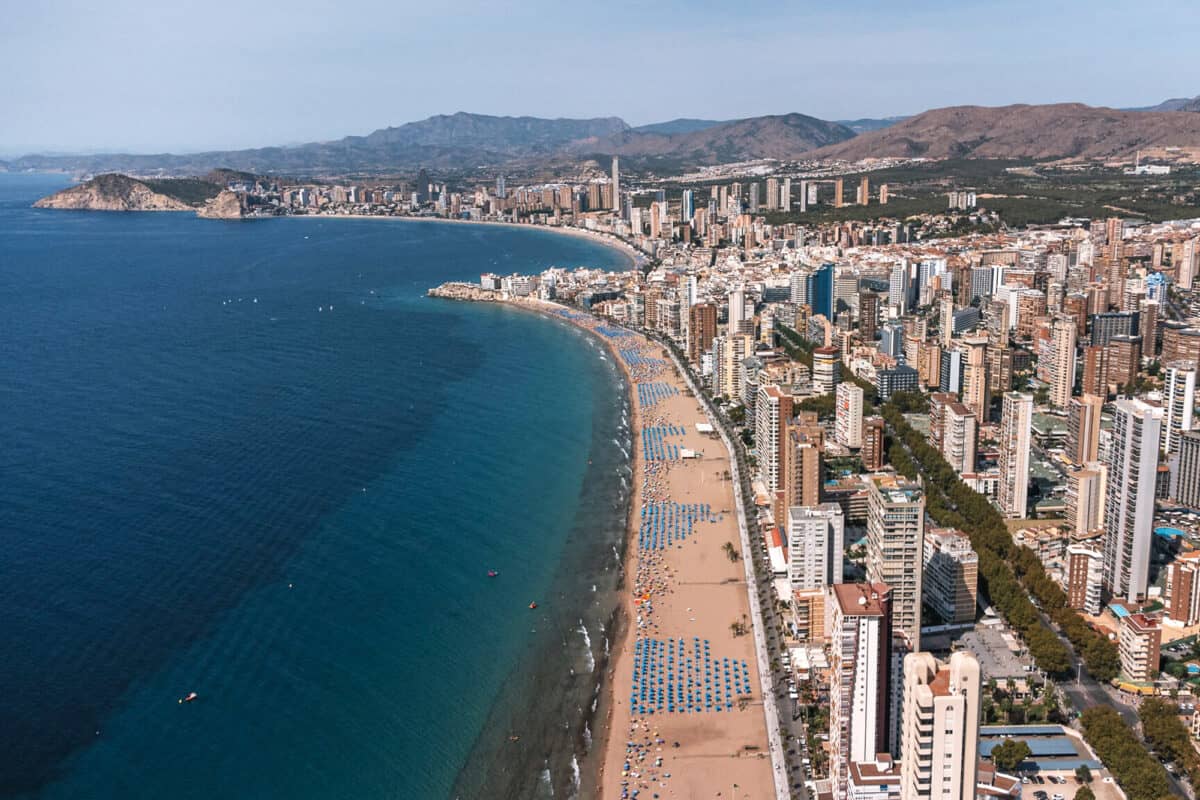 ---
Food and Drink in the Costa Blanca
Backpackers on a budget should hunt out the menu del dia options at the local restaurants. These were created back in 1964 to allow workers on low incomes to get a large nourishing meal for an affordable price.
Translating to 'menu of the day', these multiple-course meals are available throughout the day and you can pick up some great options along the Costa Blanca.
Check out Strambotik just outside of Alicante. Here you can get a salad, bread, starter, main course, dessert and a drink for around €11, and that drink can be a FULL bottle of wine!
100 Montaditos is a restaurant chain across Spain that specialises in sandwiches and baguettes, but not how you would imagine them… Everything is canapé-sized like it has been zapped in the shrinking machine!
Each baguette on the menu is less than €2, and on Wednesday and Sunday, they all cost €1! With both meat and vegan options, it's one of my favourite places to have a budget-friendly lunch.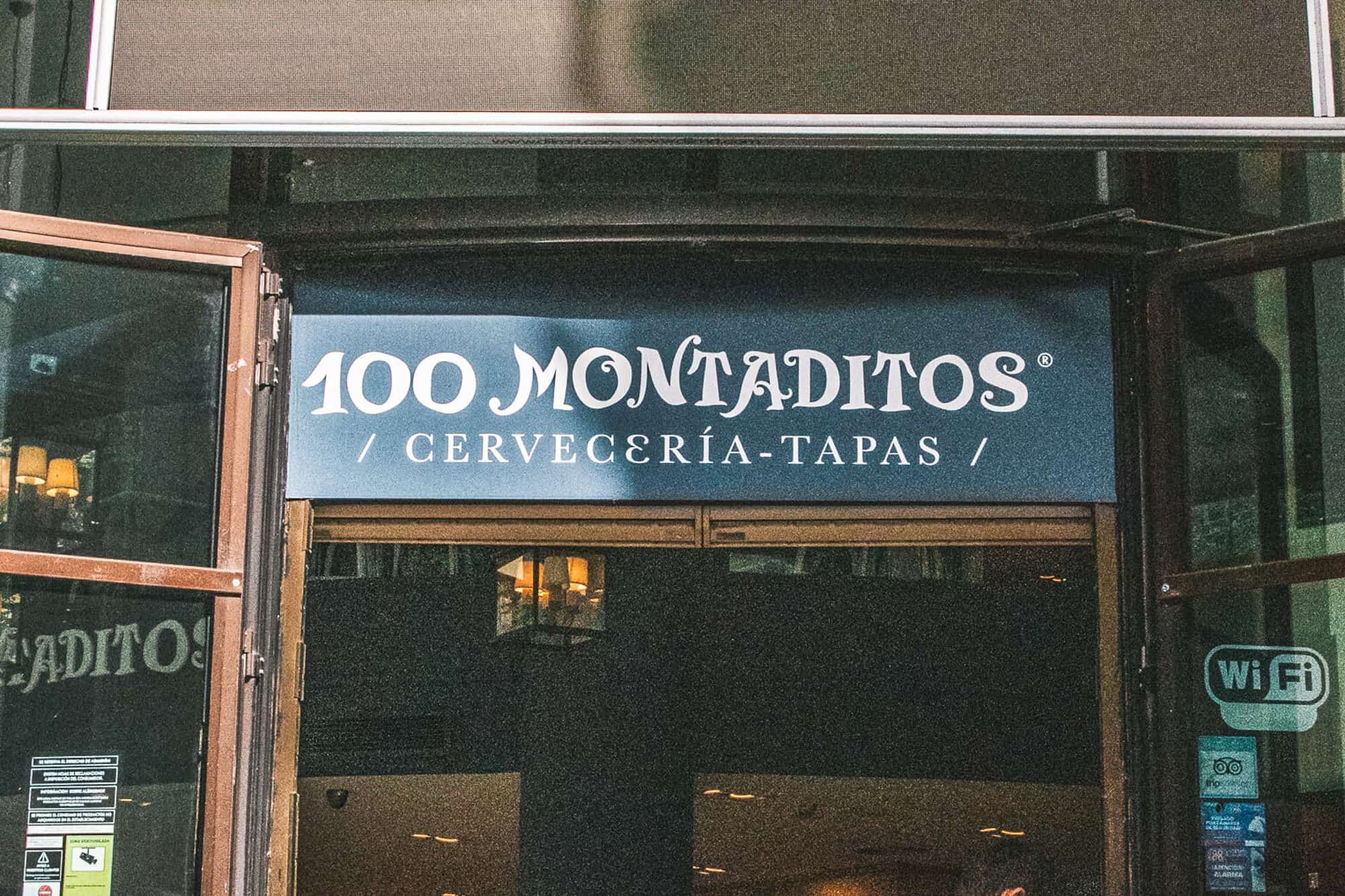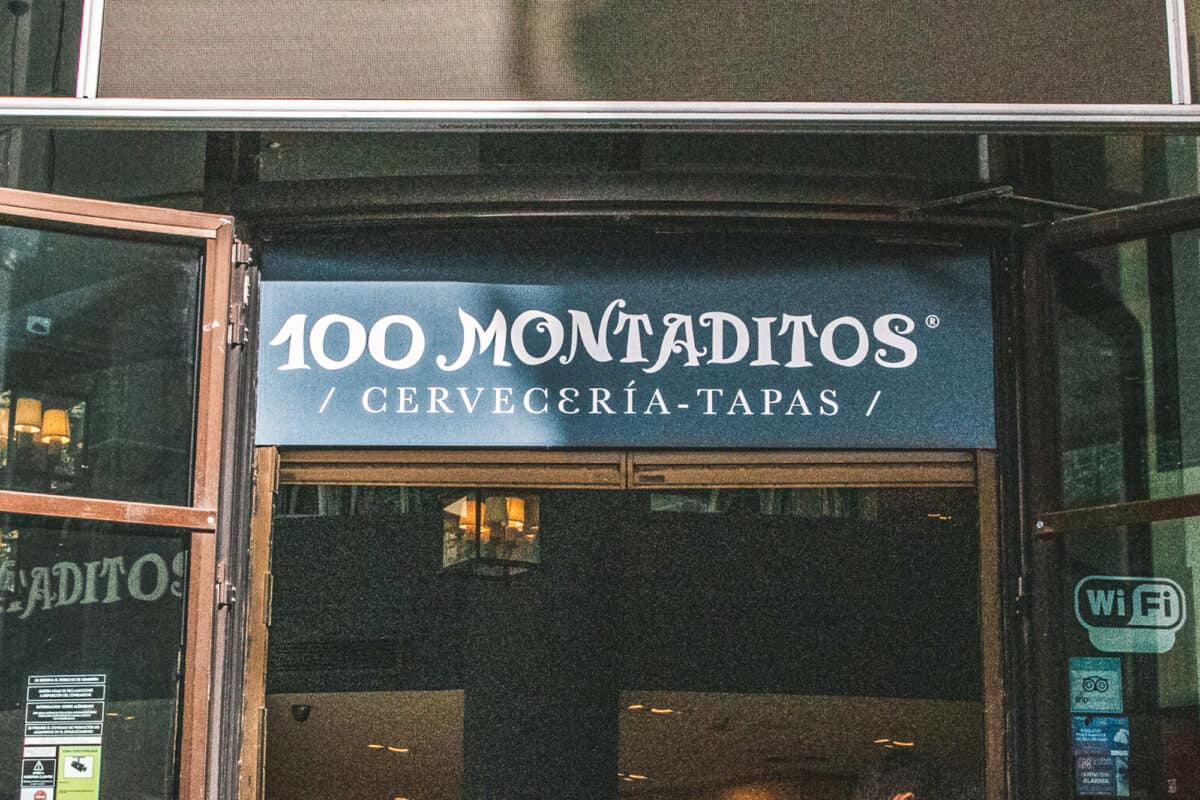 One of the greatest cuisines in Europe, tapas in Spain sits right at the top of every foodie's bucket list! Not only is this a great way to sample a range of dishes, but the prices are relative to Spanish living costs too. To be honest, there are far too many amazing tapas restaurants along the Costa Blanca to choose from. Simply grab a menu and get ordering!
---
How to Get to the Costa Blanca
Getting to the Costa Blanca is very easy. The transport links to and from supply you with multiple options and entry points.
By Air: As mentioned earlier, Alicante will likely be your central point. It is also home to Costa Blanca's main airport which has links from all of Europe's top destinations. When looking to travel off-season and book in advance, you can pick up some extremely cheap flights to Alicante.
By Train/Tram: One of the most popular ways to get around Europe is via train, and Spain is no different. The Costa Blanca can be accessed from both of the major train stations in Murcia and Alicante. Once you're there, the tram system can take you further into the area.
By Bus: The bus is the least convenient but most budget-friendly option way to travel! You can easily book buses through Spain using Omio.
---
How to Get Around the Costa Blanca
By Tram: Home to an amazing tram system, this is easily the best way to get around the Costa Blanca. The Alicante-Benidorm line, in particular, charges less than two euros for a single ticket and runs right along the coastline, allowing you to enjoy the seaside view.
Hire Car: Unfortunately, some things cannot be accessed by the coastal tram. If you want to visit the caves in Busot, the waterfalls in the Algar and the castle in Guadalest you will need to consider hiring a car. To keep costs down, you could always split the cost and have an adventurous day out with your fellow backpackers. All the activities mentioned above can easily be seen in a day, therefore not being a huge cost burden!
---
Where to Go Next?
When it comes to where to go next, there are plenty of options. Head north to Catalonia, with a quick stop in Valencia or west to check out the capital of Madrid.
The mountains of the Sierra Nevada are located in the south and are a great spot for mountain biking and skiing (yes, you can ski in Spain during the winter!).
If you're craving a party, consider heading to the island of Ibiza. You can sometimes get flights between Alicante and Ibiza cheaper than a pint in London!